Choose the appropriate badge below and add it to your site to show visitors your relationship with SouthBound Bride.
FEATURED ON SBB:
For service providers whose work has featured on one or more SouthBound Bride posts.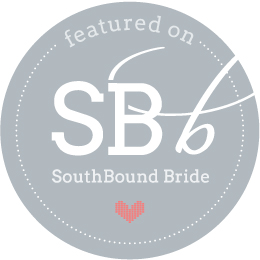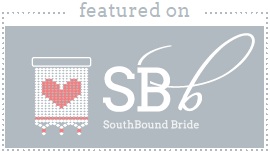 FAN OF SBB:
For friends of the blog or readers who want to show their support.