I'm super excited to introduce you to today's pinfluencer, because if you want an example of a blogger with exquisite taste, then Lena is your girl. If Audrey Hepburn had a wedding blog, I think it would be just like hers. Every week she picks a colour scheme and then showcases a real wedding and matching shoes, flowers, paper and (yum) cocktails, which is such a pleasure to read. So it's a blog to follow for sure, but also a pinner to stalk – her boards are beautifully curated collections of loveliness. Today, the lovely lady has agreed to share her current favourites – thanks so much Lena!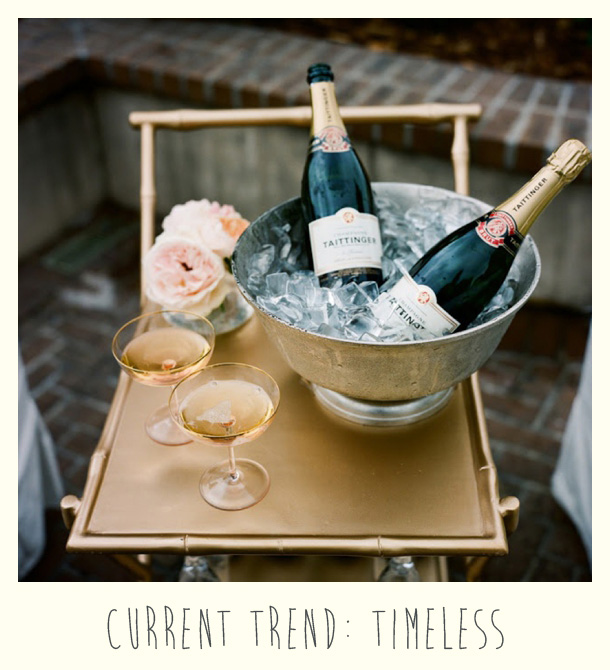 I've never been one for trends, so the recent return of timeless weddings (thank you, Duchess of Cambridge!) is an absolute delight for me. What I love best about them is that they never go out of style!

Pin from A Crimson Kiss's Wedding Bells board (Original source: A Bryan Photo via A Crimson Kiss)
This wedding, featured in Martha Stewart Weddings, was actually what got me blogging. It was photographed at least six years ago, but a table set with family china, heirloom silver and beautiful flowers will always look stunning.
Pin from A Crimson Kiss's Tabletop board (Original source: Martha Stewart Weddings)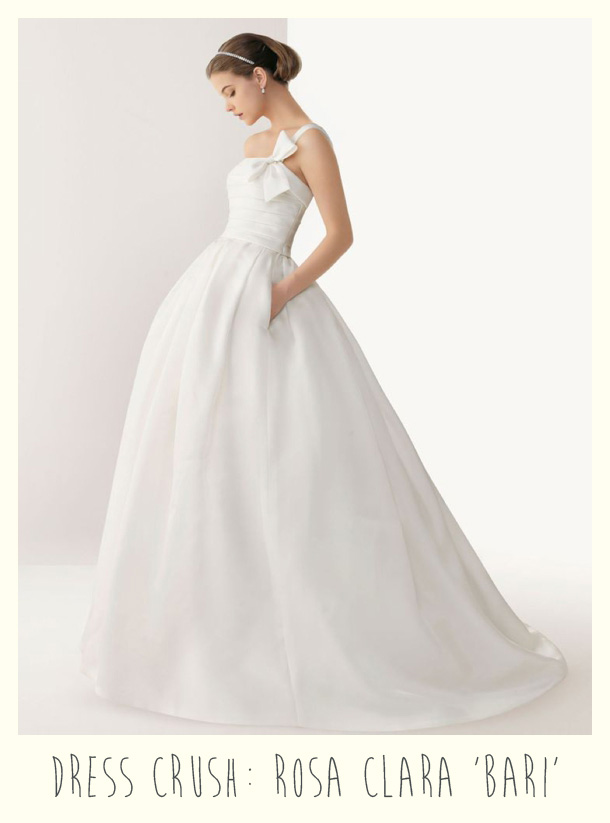 This gown, complete with pockets, pleating and one big bow, is perfection!

Pin from A Crimson Kiss's Wedding Bells board (Original source: Rosa Clara)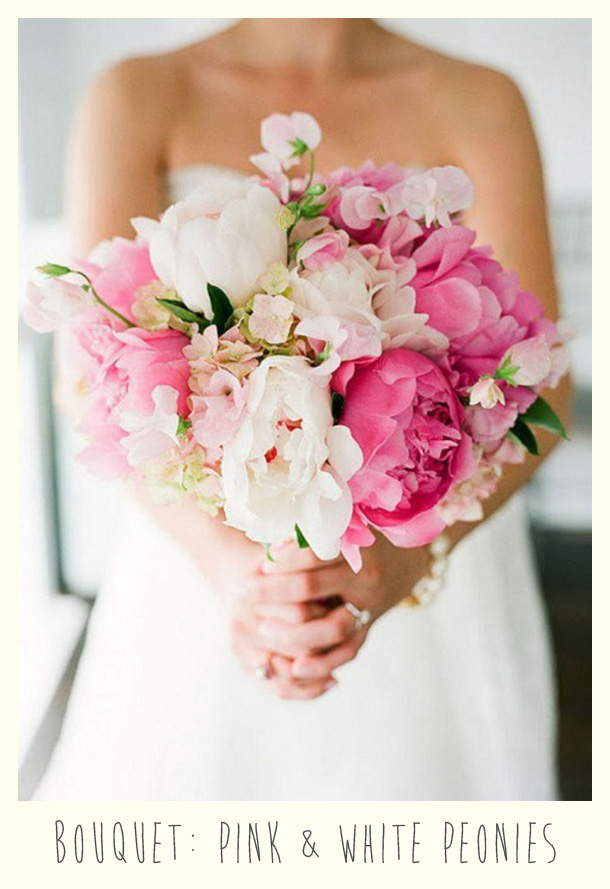 A traditionalist through and through, I can't resist peonies, hydrangeas and sweet peas in shades of pink and white!
Pin from A Crimson Kiss's Blooms & Bouquets board (Original source: Pat's Floral Design/Joey + Jessica Weddings via Style Me Pretty)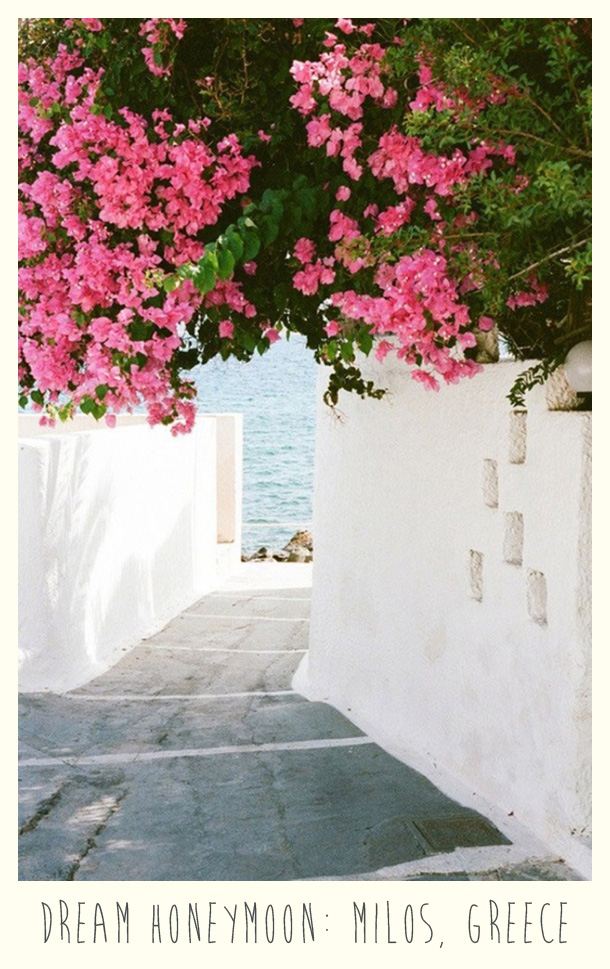 Despite my Greek heritage, I've never visited – and a honeymoon seems like the perfect time to book a first class flight! I'd plan a stop in Athens before at least a week of island hopping!
Pin from A Crimson Kiss's Far Away Places board (Original source: Sarah Yates/Lou Mora via Style Me Pretty)
Lena's wedding advice:
Be authentic. I'm clearly a traditionalist when it comes to weddings, but that's also true of my clothing and home; silver champagne buckets won't be out of place when I tie the knot because I pulled ours out last Saturday! Use your real life as inspiration for your wedding and it will be as beautiful as it is authentic.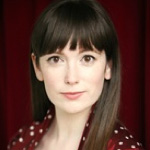 About Lena:
Lena is the publisher and editor of A Crimson Kiss; inspired by Oscar Wilde's missive, "It's only the modern that ever becomes old-fashioned", A Crimson Kiss is a carefully curated daily blog that features timeless events, classic cocktails and beautiful details.
Blog: www.acrimsonkiss.com | Pinterest: pinterest.com/acrimsonkiss