Hello lovelies! Today we're kicking off a brand new series with the lovely Louise of wedding blog b.loved. You'll no doubt have heard me mention Louise before, since she's not only a friend, but a fabulous stylist and fellow blogger, not to mention a SouthBound Bride (see her wedding here)! (She's also been super nice enough to help out with the blog while I'm away, to make sure all the scheduled posts go out – thanks so much hon!) Lou has excellent taste with her finger on the pulse of the latest wedding trends, plus she's a huge fan of Pinterest, so her boards are definitely one to follow. I asked her to share her current Top 5 favourite pins to inspire you!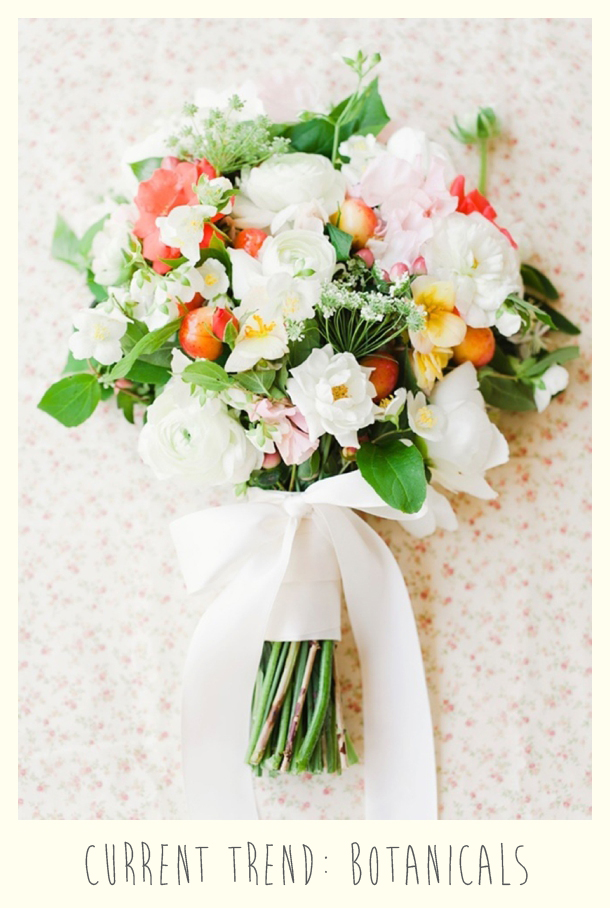 I'm currently loving the botanicals trend. With pared back styles popular for 2013 and 2014 brides, this look is all about pared back palettes and natural textures combining fruit and vegetables into the day in a delicious way! The best venue for embracing this trend in SA has to be Bablyonstoren.
Pin from b.loved's Flowers & Bouquets board (Original source: Annabella Charles/Haute Horticulture via Magnolia Rouge)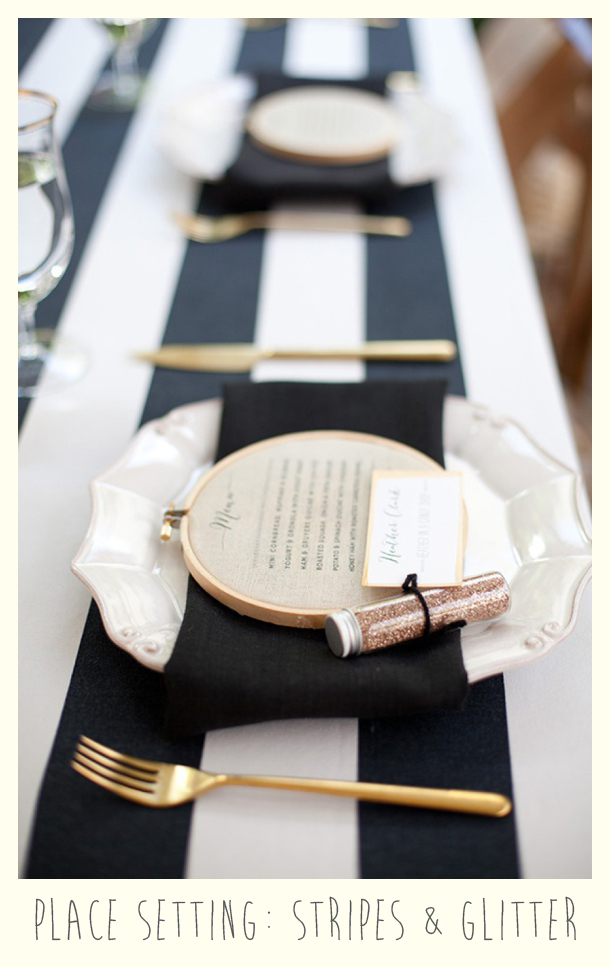 Who doesn't love glitter? This bold and beautiful place setting is a real talking point for your guests.  The vintage plate keeps the overall look pretty and romantic, and I'm also crushing on the embroidery hoop menu. Clever!
Pin from b.loved's Place Settings board (Original source: Megan Clouse/Engaged & Inspired via Style Me Pretty)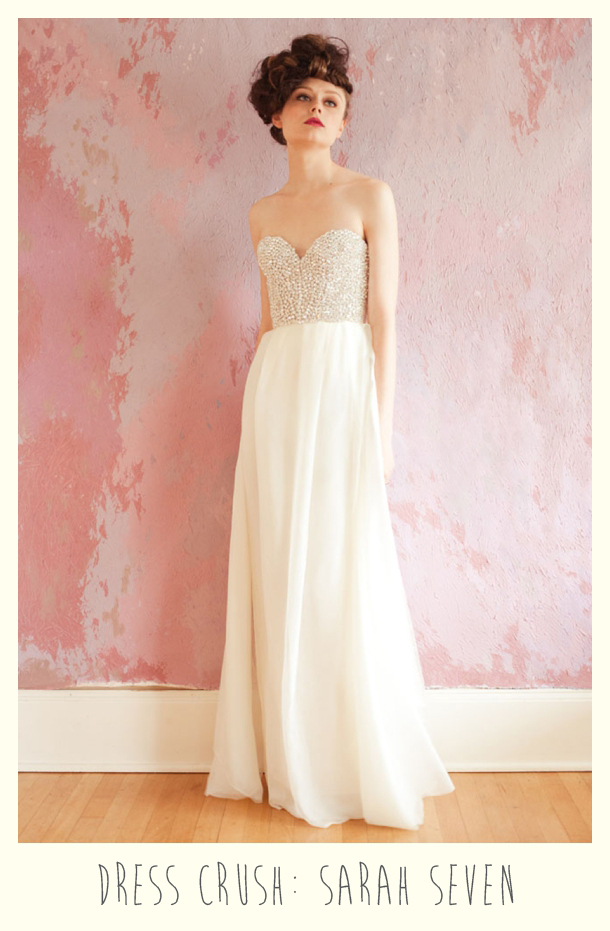 If I were to get married again right now, it would be in this sophisticated dress from Sarah Seven. I love her clever combination of contemporary clean lines and pretty embellishment.
Pin from b.loved's Brides board (Original source: Sarah Seven via Wedding Chicks)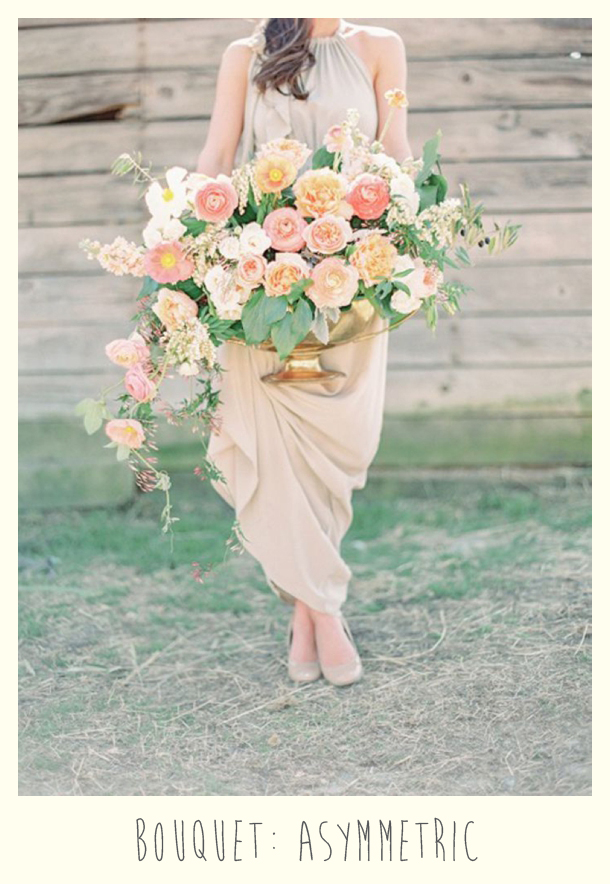 In keeping with the pared back trends we're seeing this year, the asymmetric bouquet is a new and fresh take on the loose and rustic bouquet. I love the laid-back feel – perfect for a farm wedding!
Pin from b.loved's Flowers & Bouquets board (Original source: Landon Jacob Photography/Parkside Wedding Studio via Grey Likes Wedding)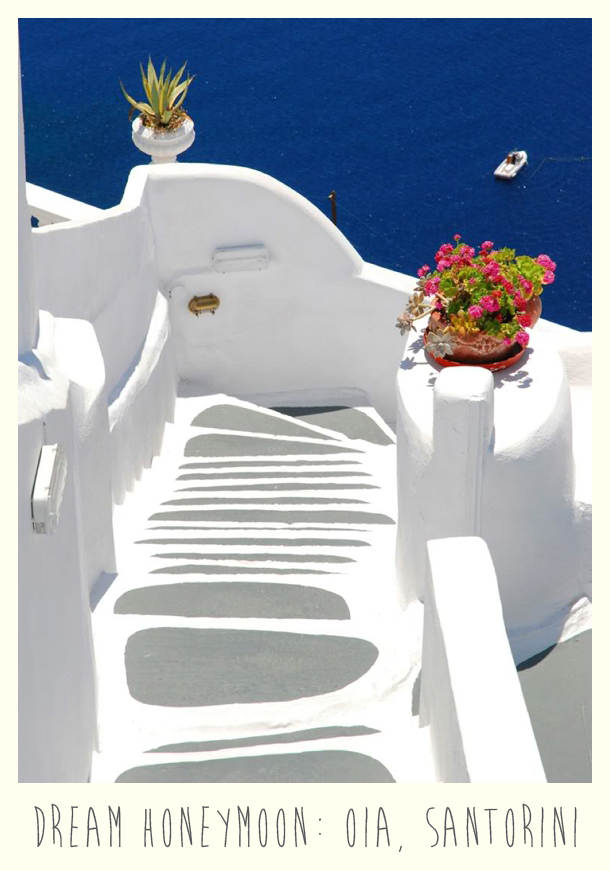 Oia is currently at the top of my dream destination list.  Literally carved into the volcanic cliffs, the whitewashed churches and villas with their blue roofs are just so pretty!  
Pin from b.loved's Travel Inspiration board (Original source: Marcel Germain via Tourism on the Edge)
Louise's wedding advice:
Enjoy the planning, whether your engagement lasts three months or three years it goes by so quickly! Don't let family pressures spoil your fun, be tactful and polite but remember it's your day.  Weddings that truly reflects a couple's style are always the most successful!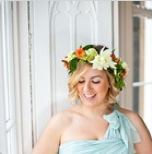 About Louise:
b.loved, run by wedding designer & stylist Louise Beukes, brings contemporary wedding style to the UK's brides in the prettiest possible way.  From stylish inspiration and creative details, to contemporary real weddings from the UK and overseas, b.loved is dedicated to providing modern brides creative concepts and practical help with a personal touch.
Blog: www.blovedweddings.com | Pinterest: pinterest.com/blovedwed