If this little series is about people with glorious taste, then today's pinfluencer is an absolute must-follow. She also happens to be lovely. Kate is the incredibly talented creative force behind New Zealand blog and online magazine Magnolia Rouge. I've had the pleasure of doing some behind-the-scenes bits on the magazine with Kate in the past, and she's not only an incredible designer, she's also one of the hardest working people in the business. Her blog and magazine are an absolute joy – if you're not already familiar with them, I highly recommend that you get lost in the archives! It's full of stunning inspiration boards and colour stories, shoots and weddings from the best in the business… the list goes on. So I'm just thrilled that Kate was able to make some time to let us know what's inspiring her at the moment. And needless to say, go follow the lady on Pinterest immediately!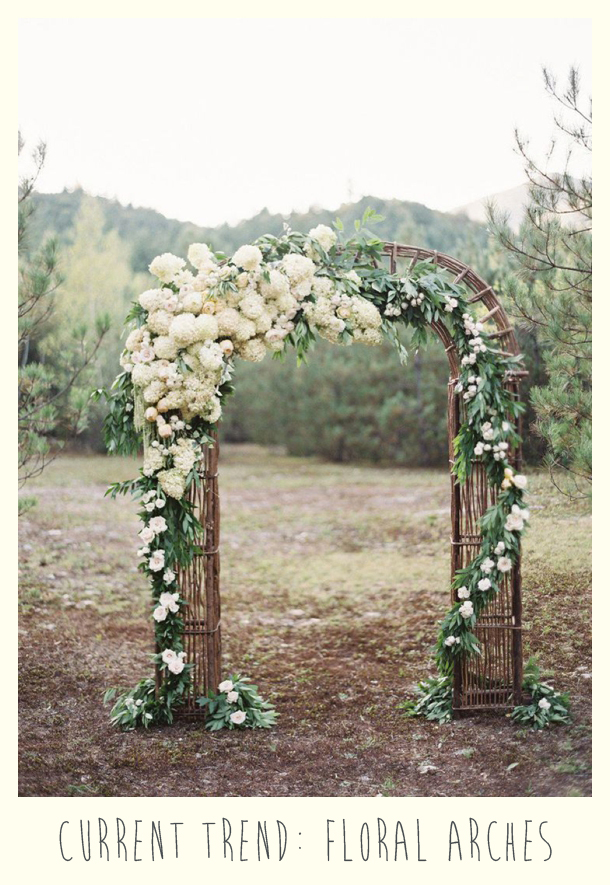 I love the concept of getting married outdoors in a natural setting but using flora and foliage to create a beautiful arch.
Pin from Magnolia Rouge's Ceremony Locations board (Original source: Jose Villa via Style Me Pretty)
Simple perfection!
Pin from Magnolia Rouge's Table Settings board (Original source: Jose Villa via Once Wed)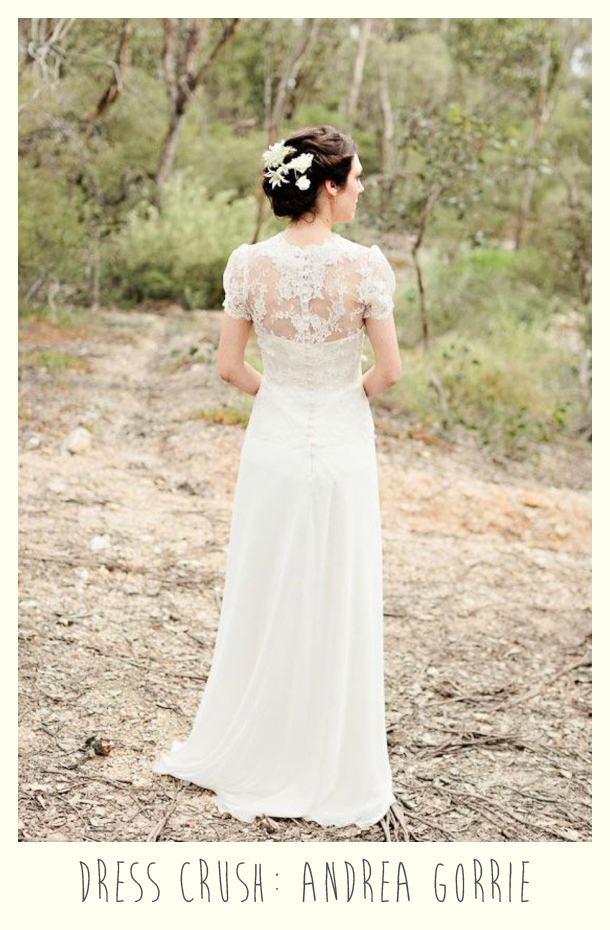 Love the sweetness of this lace back.
Pin from Magnolia Rouge's Bridal Fashion board (Original source: Louisa Bailey/Andrea Gorrie via 100 Layer Cake)
This is a tricky one.. SO many to choose from! I love lots of texture in a bouquet and you can't go wrong with fresh greens and whites.
Pin from Magnolia Rouge's Beautiful Blooms board (Original source: Rylee Hitchner/Jessica Sloane/Amy Osaba)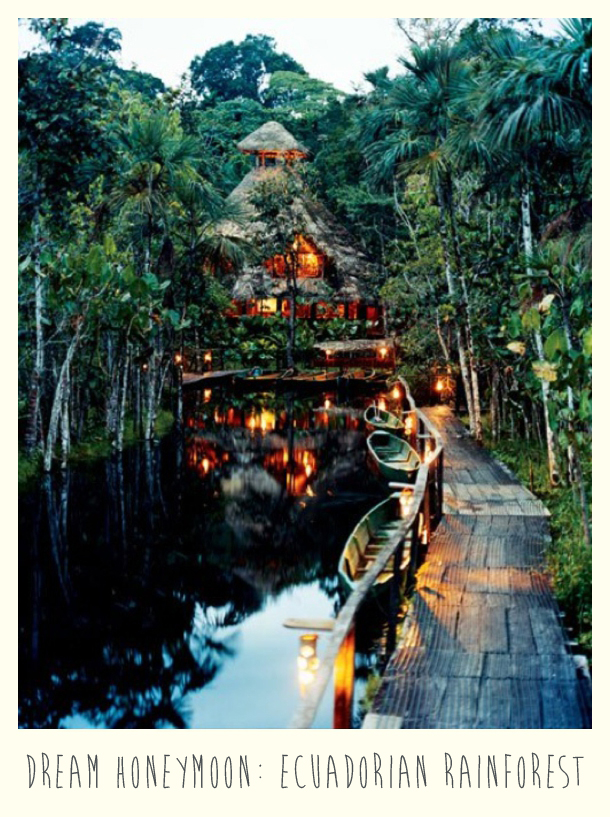 To me a honeymoon has always been on a tropical island. After all the madness of planning a wedding I think chilling out in the sun, cocktails around the pool, lazing with your new groom, and eating good food, sound like the perfect remedy BUT I think I'd also want to go somewhere a bit different, so I'm choosing this amazing Ecuador Rainforest!
Pin from Magnolia Rouge's Travel board (Original source: Sacha Jungle Lodge via The Black Workshop)
Kate's wedding advice:
It's been said a million times before, but a wedding is one day, a marriage is for life. Keep your eyes on the prize so to speak, and remember why you're truly there… and no it's not for the most perfect tablesetting – as much as I love them!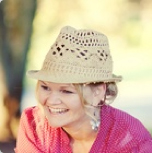 About Kate:
Kate is the creator and editor of Magnolia Rouge as well as the owner of Ruby & Willow stationery design. She began the blog as a place to share her stationery design work and inspiration. It soon evolved into much more as she began featuring the best of pretty inspiration from New Zealand and around the globe.
Blog: magnoliarouge.com | Pinterest: pinterest.com/magnoliarouge