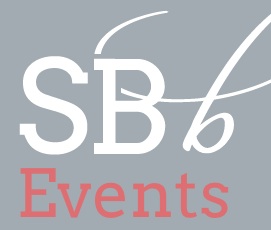 So, friends, how are you liking the new site? I have had so many lovely comments from friends and readers already, and it makes me feel all warm and fuzzy. :)
ANYWAY, there's another part of SBB that I am launching today, and I wanted you all to be the first to hear about it. As you know, I am based in London most of the year (although right now I'm closing out a three month stint in sunny SA – so awesome). And for the last two years I've been doing this, I regularly chat to brides over there who tell me that they really miss being able to do some of that wedding scouting with their friends and bridesmaids, because when they go to wedding shows, most of the suppliers are people who they won't be able to use when their wedding is on another continent. And then on the other side, they're sitting trying to plan a whole huge event from a computer, with maybe a super quick trip back to SA to confirm that the venue that looks so good on screen isn't actually some kind of flea pit. It isn't always fun, and you know what? It should be fun.
Enter the SBB Events – boutique gatherings of SouthBound brides. London location, South African suppliers. Each one will be different, with different guests from the industry, different venues and themes, etc. But at each one you'll have the chance to chat with other brides in the same boat as you are, to get advice and ideas from me, to encounter some of the best that is available in the place you're getting married, and of course to have fun and walk off with a little goodie bag (because what is a party without one, right?).
SBB is working on the details of the first event which, depending on demand, may be as soon as June 2012, so why not register your interest now, and you'll be the very first to know all about it.
Look forward to seeing you there!