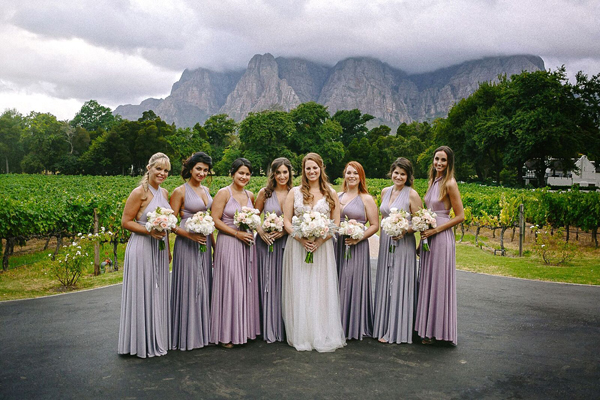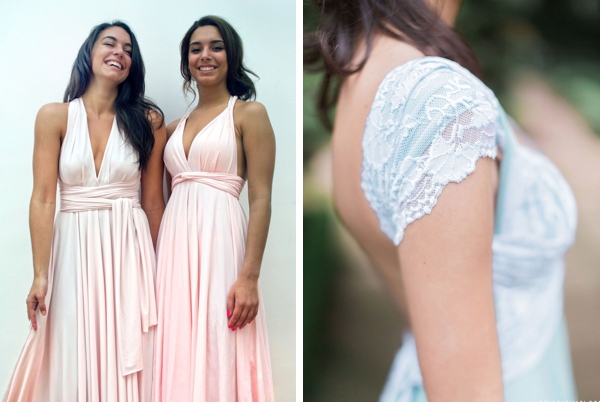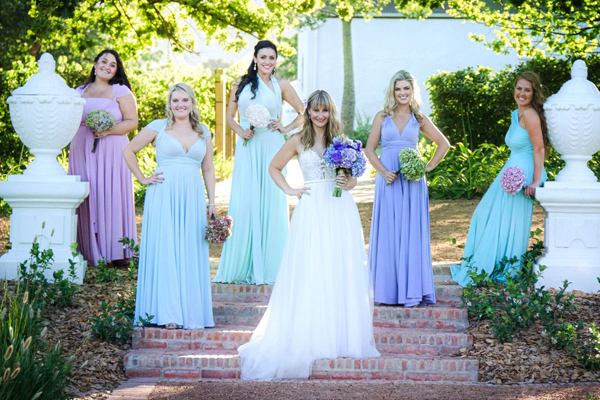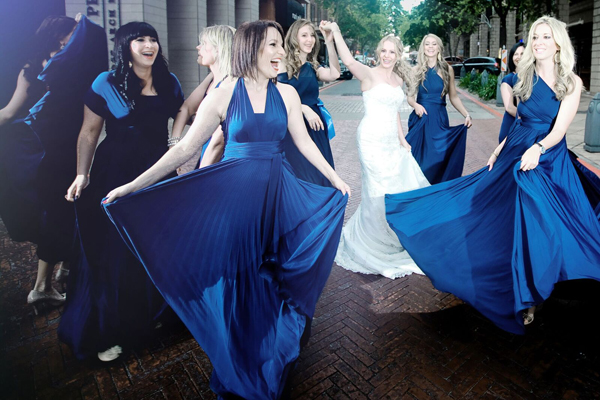 ABOUT US
Fascinating Julia is a small company (made up by a mother and daughter, started in Cape Town) making Infinite Wrap dresses. Whilst we are certainly not the only firm doing this, because of our size we are able to offer very personal service to our customers . We are able to cater to 'emergencies' and have even managed a full retinue of six bridesmaids dresses in a week! Largely catering to the bridal market, we go out of our way to source whatever colours a bride might want, and are always happy to create variations on the original dress to suit individual tastes We pride ourselves on our high standard of manufacturing and on the fact that our skirts are a full circle, which means that they fall particularly luxuriantly. We believe happy bridesmaids make happier brides, and happy retinues make for beautiful photos, and better memories!
CONTACT INFORMATION
[email protected]
www.fascinatingjulia.co.za
+27 (0)83 259 5073
MORE ABOUT US
Where are you based and what areas do you cover?
We are based in Cape Town and Joburg and will soon be in Durban too, but as we are online, and our dresses are one size fits all and we customise them where necessary, we like to think we are everywhere! We have sent dresses to Canada, Norway, Botswana and Zimbabwe! We don't feel limited by being based in beautiful Cape Town!
How did you get started in weddings?
A while back, almost ten years now, I was given a dress like this as a gift, but it wasn't quite right for me. I tried copying it and changing it, having always worked with clothing as my mother is a clothing designer. My friends loved it, and asked me to make them for them too. Then, when they all started getting married, they wanted them for their bridesmaids and the business just started very organically.
What inspires you?
Beautiful things! Cakes, furniture, jewellery, photography. I often joke that "finding pretty things" isn't a skill, but I really am inspired by craft and design and anything beautiful from across all disciplines. I'd say fashion, ceramics and foods are my favourite places for inspiration though.
Favourite place in South Africa?
I'd say Beaverlac in Porterville (a beautiful campsite up there) because we go there so often, but the KZN Midlands are also breathtaking. I've only been once – it's where my now husband proposed to me, and it was quite breathtaking in its beauty – but maybe I'm biased because of the sentimental memories around it!
What advice would you give to brides and grooms?
Make lists and get through the tasks – don't sweat the small stuff, but get it done or you'll panic about it on the day. However organised you are, there will be things that will go wrong, and no-one will notice on The Day that the ice white roses you had specifically chosen have had to be substituted with cream, or that the font on the place cards is Arial instead of Helvetica Neue. Where we come in is in removing the stress of the bridesmaids' dresses! With just two measurements we are able to guarantee a perfect fit for each girl, so even if they are arriving from Venezuela, New York or Thailand, all on the evening before the wedding, you can be sure your retinue will be perfect. Don't worry about what other people want too much, we're talking bridesmaids! Choose the colour you want, if you give everyone a choice, you'll spend your time mediating too many people's needs. It's your day when it comes down to it. Make sure you stay focused on the marriage, the partnership and what it means, and not too much on the wedding. Have a party, but remember what it's for! Oh, and just remember, you want your bridesmaids comfortable and happy. Happy, comfortable bridesmaids photograph better, and complain less, help you more and make for a much better wedding party, both whilst you're getting ready, and for those photos that need to last a lifetime!