Happy Sunday, you guys. No day of rest for me today – I'll be running around madly getting everything ready so I can jump on a flight to Abu Dhabi this evening – exciting! Those of you who've been reading for a long time might remember when I was a bridesmaid for my friend Heidi – well, now she and her husband have moved to the emirates and have a brand new baby who I'll get to meet for the first time. I have to admit, I'm always slightly nervous around newborns as I feel like I might drop them. Which would be bad. So I might just wave at him a lot instead. Never mind, before long he'll be grown up enough to know his Auntie Gaby's a bit mad anyway, this will just be his first clue! That said, I'm looking forward to lots of quality time with family friends, and to seeing a new country. Yayness! The blog will be running as usual, but I might be a bit scarcer on email/facebook/twitter. If you'd like a peek at what's going on behind the scenes, check out my Instagram feed, where I'll be updating throughout!
♥ WEEKLY FAVES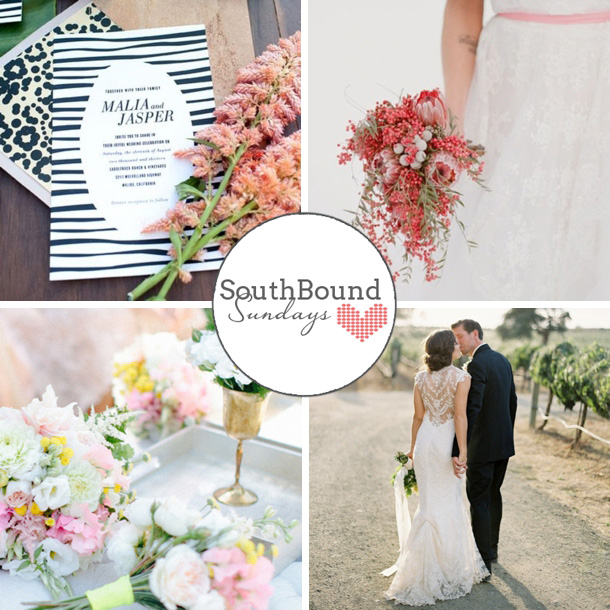 Don't forget to check out all SBB's Weekly Faves on Pinterest, which this week included:
♥ WEDDING NEWS
Our friend Cheryl McEwan is giving away a shoot to one lucky couple – head over to her Facebook page to find out more.
If you could use some help with your wedding styling, give Louise of b.loved a shout – she has a very special deal for SBB readers!
♥ SOUTHBOUND ROUND-UP
Just in case you missed any of the goodness on the blog this week!