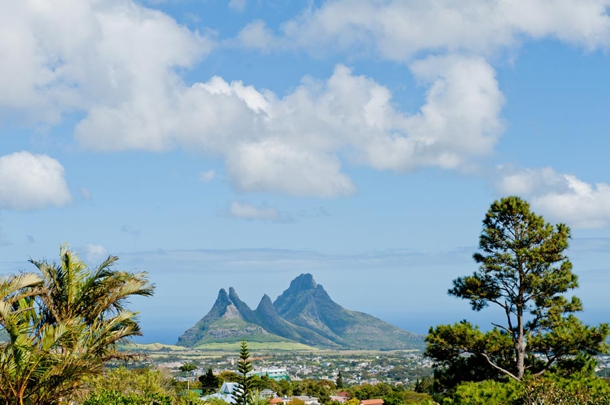 Morning SouthBound Brides! Since I'm off on holiday this week, I have something a bit different for you guys today, as we're talking honeymoons instead of weddings! It's not often we get to catch up with our Real Life Brides after the wedding is over, but when I saw photographer Cheryl McEwan's pics of her Mauritian adventure, I just had to ask her for an update! Traditionally, of course, South African grooms choose the honeymoon destination as a surprise, so you might want to send this to yours for inspiration ;) Over to Cheryl, and sunny shores…
It's really no secret that I have the worst case of the travel bug ever and for some reason that bug never really stops biting! I take great joy in planning any type of holiday, so when it came to planning our honeymoon this is my area of expertise and yes yes I know the groom traditionally is supposed to do this (and my groom got off VERY lightly in our case!)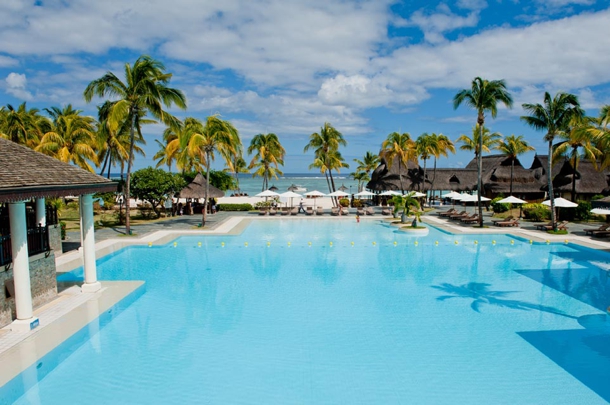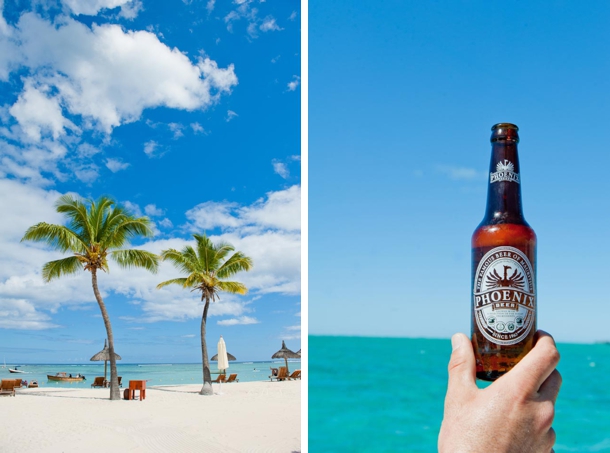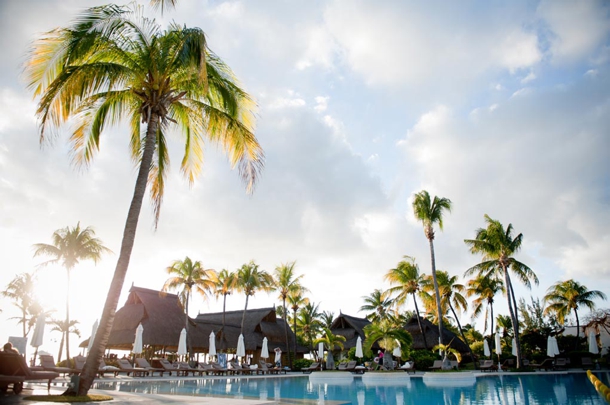 I originally worked in travel before breaking into the photography market so I know what to look for in a destination and where to find all the deals! When we were looking around we knew we wanted a relaxing beautiful island destination somewhere like Mauritius or Zanzibar, but we decided that we were only going to go on honeymoon a few months after the big day, as we had so many good friends make the far trip from overseas for our wedding that we wanted to spend some quality time with them before rushing off.
Well I do believe that things happen for a reason, and with us waiting patiently to take our honeymoon, what did occur? The hugest gift ever, we won our honeymoon by complete chance when I entered a 'Daddys Deals' promotional competition, and hey presto we were on our way to one fully paid seven day five star trip to sun ourselves on the beautiful island of Mauritius!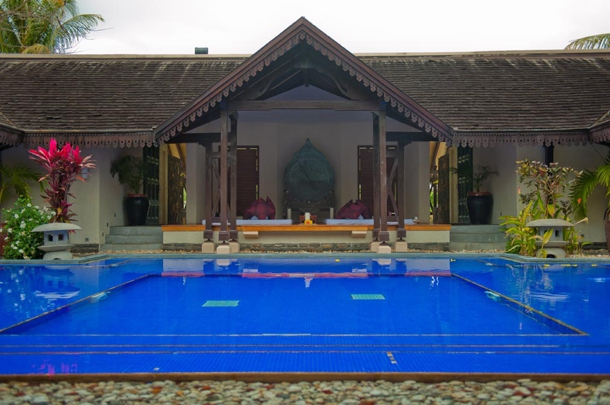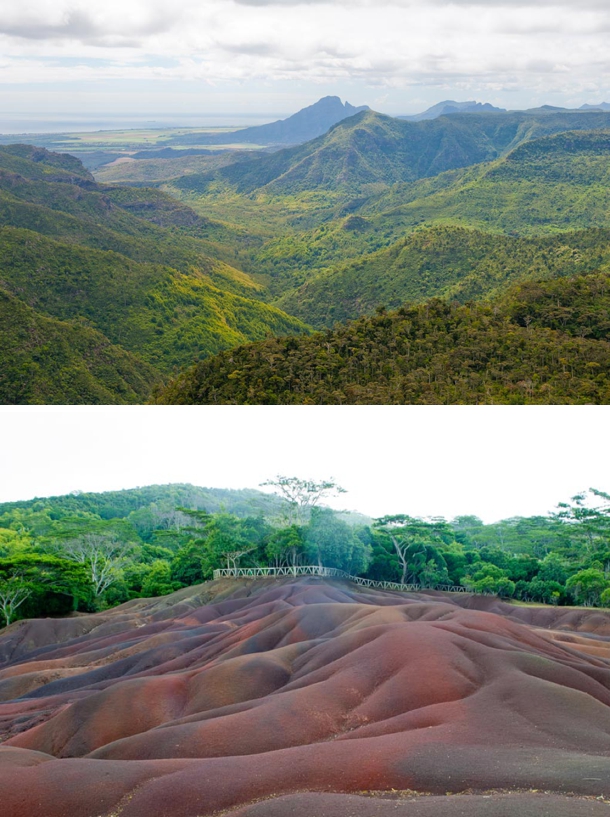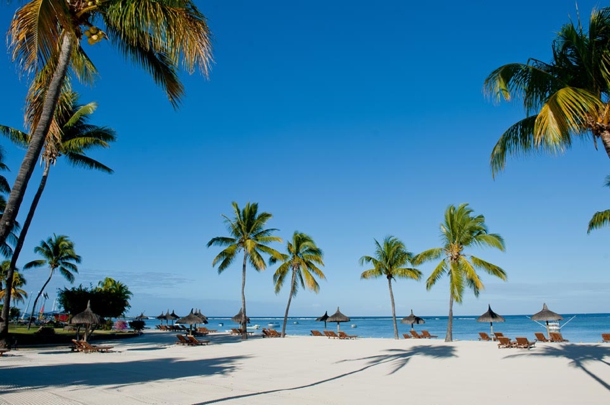 Mauritius as a destination is certainly for the sun goddesses amongst us and those that want to sip on a cocktail while watching the days slip away from the comfort of their five star resort. Sightseeing trips are not the main thing on this island but rather the art of relaxation in a beautiful spa or eating out al fresco by the pool and snorkelling amongst the amazing marine life! One trip I can highly recommend is swimming with the spinner dolphins. This had to be the highlight of our trip when after one morning of rising early and jumping in a speedboat we headed up and down the west coast in search of these friendly creatures. Arriving in the spot where a few other boats were moored we saw a few of them swimming and playing around but what completely exceeded my expectations was actually swimming alongside these amazing creatures and looking beneath me into the crystal waters to notice I was swimming with a school of about 50 dolphins! Definitely a bucket list event, wow!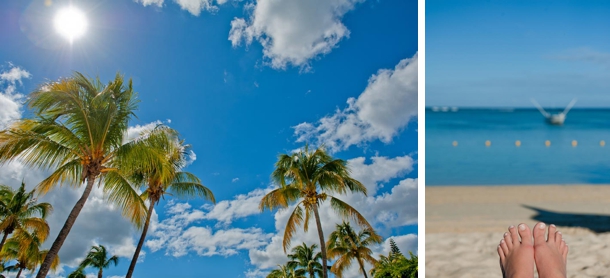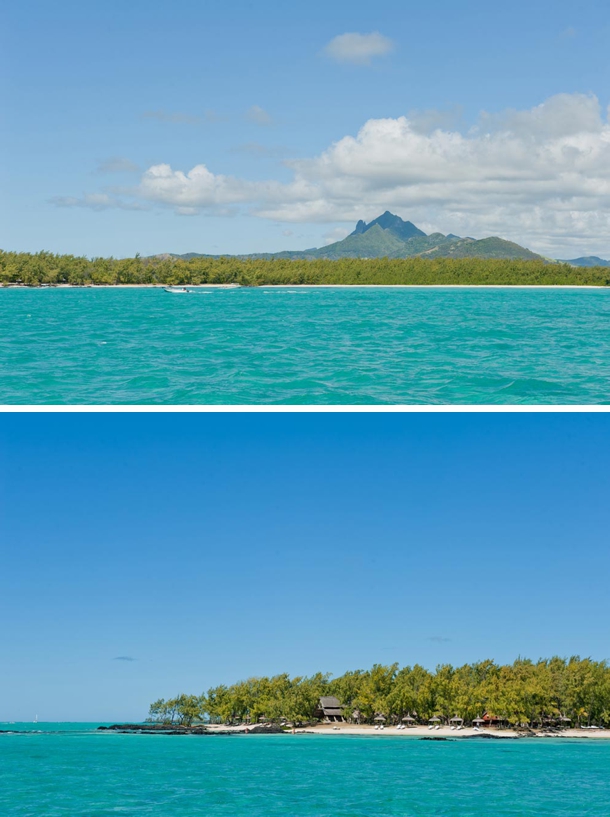 Other options which make a great day out are a catamaran trip along the east coast, stopping off at the famous Illes aux Cerfs island and a spot of parasailing, as well as a yummy braai and drinks (plenty of Mauritian rum too!) on board. You can hire a car and explore other spots such as the Chamarel coloured earths and the beautiful landscape of Mauritius while driving through fields of sugar cane on either side of the road. For the more adventurous there is the local market of Port Louis where you will find hustle and bustle as the traders try to convince you to buy all their wares.
At the end of the day, Mauritius is a perfect honeymoon destination for anyone but even better for us lucky South Africans as it is a short flight away (six hours from Cape Town and four from Joburg) and you are in tropical honeymoon paradise.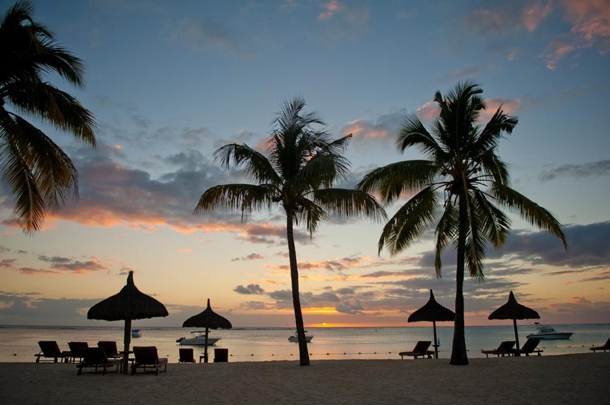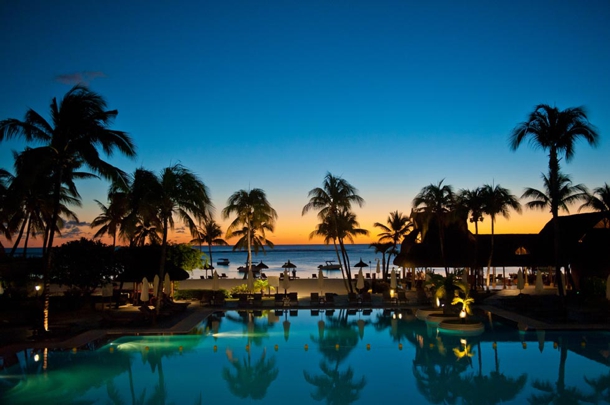 A few tips that I would advise:
If booking at a five star resort opt for the all inclusive option, this way you get to relax, eat, drink and be merry without having to set a foot away from your luxurious haven!
Exchange your money when you land at the airport as you get a better rate in Mauritius.
Take lots of sunscreen, a good book (50 shades of Grey perhaps? ;) ) your most fabulous bikini ever, oh and your new husband!
Most of all, enjoy every second of this little piece of honeymoon paradise!
Oh and if you need a photographer to capture any moments I am always available for travel ;)
All images: Cheryl McEwan
SBB ♥ Cheryl McEwan Photography, a featured member of our Directory