Hello friends, and how has your weekend been? I spent the afternoon yesterday in the park, celebrating my friend Jodi's birthday with a picnic and enjoying the lovely summer weather, and then enjoyed an evening cheering young Tom Daley to his Olympic medal – I don't know what I'll watch when this week is over! It's been brilliant having the Olympics here, and it's definitely made me want to attend another one. Rio, anyone?
Anyway, it's been an inspiring week here on SBB as well. Here's what you missed: Green, pewter & ivory palette | Peachy perfect invitations | A perfect DIY wedding | Classic brunch wedding + video | Vintage aviation-themed e-sesh | Romance in Paris | Coraltastic wedding gorgeousness | Win a free fitting with Olivelli Cape Town | Olive leaf lovelies
And here's what I loved on the rest of the web: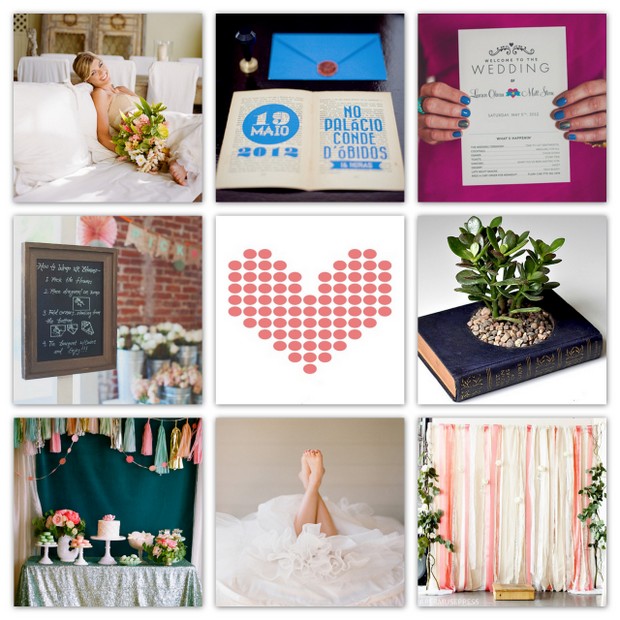 WEDDING OF THE WEEK
I'm dreaming of a tropical paradise with this beautiful destination wedding shot by Rebekah Westover Photography. The bride harnessed designer style on a budget, by pre-selling her dress and renting her bridesmaids' dresses. Clever girl!