Happy weekend! As I write this, it's a gorgeous day outside, and I still haven't dragged my weary bones out of bed. Seriously, why do hangovers get exponentially worse as you get older? I drank, like, half a bottle last night with my bestie who is over from New York, and we were all 'aren't we being good, we'll be so glad in the morning'. HA. Damn you, ageing. Anyway, before I go in search of an Appletizer (wonder cure: fact), I have some loveliness from across the web to share with you. Le win.
But first, here's what you missed on SBB: I relived my Std 5 love of neon with a bang on trend inspiration board | We met our new Real Life Bride | Even more inspiration – this time rustic pink & yellow | A classically chic, minimalist Cape Town affair | Travel themed engagement awesomeness | A stunningly vibrant modern Indian wedding with the coolest peacock cake | Mismatched bridesmaid accessories-palooza | A Karoo farm-themed wedding | Food trucks for weddings in Cape Town.
And here's the best of the rest: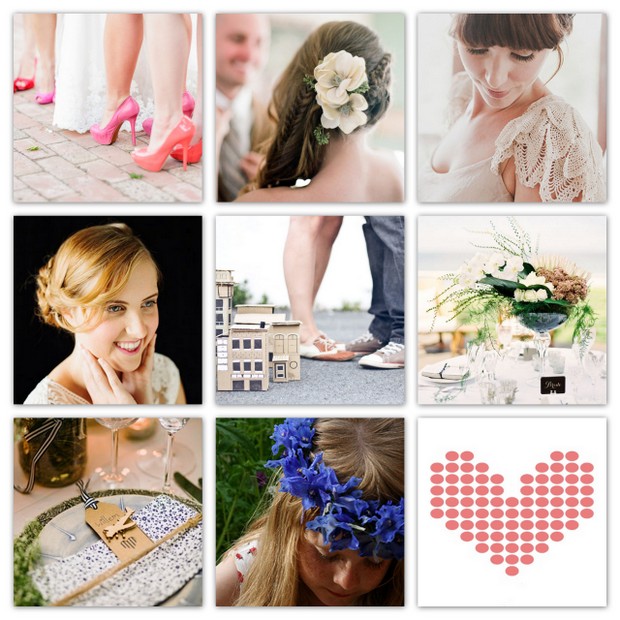 WEDDING OF THE WEEK
If there's a new wedding by Jasmine Star on SMP, it must be time for me to have a new favourite. This one is all classic modern amazingness, with whites and soft neutrals accented by gold. Look at that dress – so gorgeous. Look at the soft flowers. Also gorgeous. But I think my favourite detail is the porcelain stars on the tables – a really subtle but incredibly cool touch.