Happy weekend, SouthBound Brides! It's been an awesome first week here on SBB, and I'm so grateful for all of your support! I can't wait to share more loveliness with you next week, but in the meantime, make sure you're the first to know about new posts by following on Twitter, liking the Facebook page (where you'll also find a feed to the blog), or subscribing by email. And if you're in the UK, sign up to find out more about our upcoming events by filling in the online form here.
Here's the highlights from SBB this week: We started with gorgeous autumn vineyard inspiration, and continued the autumn goodness with this incredible Cape wedding. We also visited with the elephants in a very special Garden Route celebration, and then headed back to the Cape for a sophisticated wedding with Italian flair. Not to mention a farmer's market-themed mood board, Pantone colour inspiration, and Johanna Johnson's gorgeous art deco dresses.
Another highlight of the week for me as that the lovely Christie over on Hindsight Bride featured me as part of her Follow Friday bloggers series. Thanks so much, Christie!
Here's my highlights from the rest of the web…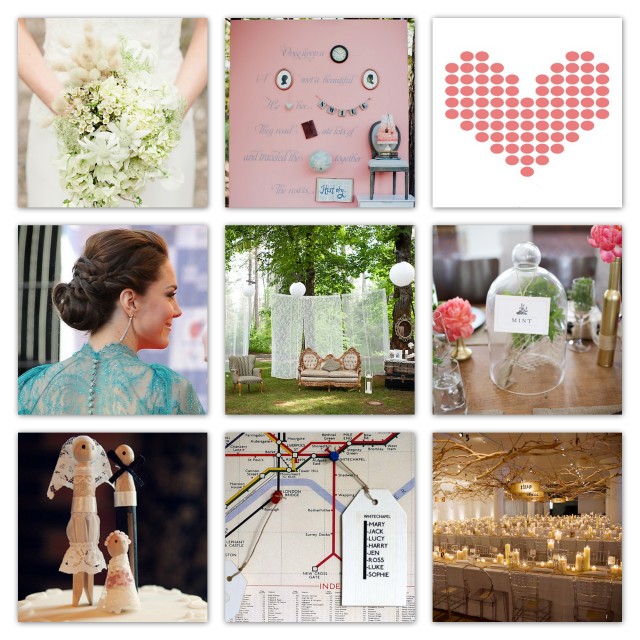 WEDDING OF THE WEEK
I wouldn't have picked colour du jour Tangerine Tango for a winter wedding, but this couple from Colorado proves me wrong. Love the lanterns in the snow, the bride's pretty cape (and orange shoes!), the gorgeous flower arrangements and ski pass escort cards.