Happy Sunday, friends! Hope yours is going well. I am firmly couch-bound after one too many after the rugby last night. Bad Gaby! Anyway, the couch isn't the worst place to be when one of my favourite movies, Only You is on. I remember watching this in high school and just LONGING to go to Italy, and then I got to live there. Sigh. But more about Italy in a minute.
First, here's what inspired us on SouthBound Bride this week. Three incredible weddings (one in a magical garden, one full of English country-style loveliness, and one quirky and fun), two engagement shoots (one in a funky thrift shop and the other in city chic Johannesburg), one gorgeous nautical-style inspiration board (if I say so myself), a range of post-wedding haircut inspiration for after the 'I do's, and a word from me on how making things personal helped with my branding decisions.
Here's the best of the rest of the web: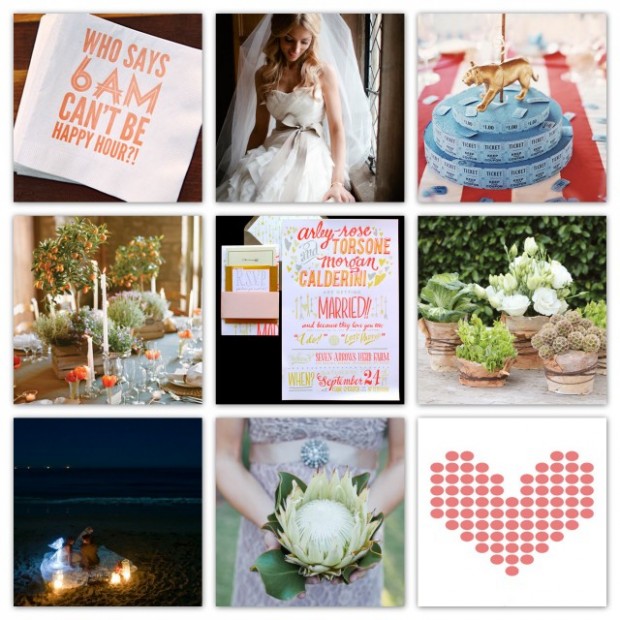 WEDDING OF THE WEEK
I have been obsessing over this Jose Villa wedding in Tuscany ever since photographer Wesley Vorster mentioned it. So unfreakingbelievably breathtaking. I love all of Jose's work, but add to that the incredible scenery (I mean, Tuscany people. Who couldn't be in love in Tuscany?), the understated but very lovely styling, and the bride's very chic dress, and it's one of my favourite weddings not just of the week, but ever.