Hello friends – hope you've all had a good weekend. I've been thinking lots this week of my American readers and friends on the East Coast, amid the dreadful scenes of damage – I hope all of you are okay. This sort of thing always makes talking about wedding prettiness a bit trivial, but then I think it's all the more vital to celebrate the important things in life like love and family in the face of disaster. So on we go, but my thoughts and prayers are with you.
Here's what went down on SBB this week: Cleopatra's Gold inspiration board | To register or not to register? | A Jonas Peterson wedding on my blog. Happy days! | Super sweet Durban e-sesh | A barefoot wedding in the bushveld | Kelsey Genna's lovely boho dresses | Whimsical, bird themed wedding | Lazy Sunday boudoir with gorgeous light | Customised ceramic cake toppers from Sessi Bee | Soft South African style inspiration.
Two more bits of business before I launch into the Love List… First, I almost forgot about my reader survey draw, but will be closing this on Friday so please take the opportunity to submit your answers now! And if you're any kind of wedding supplier, I have an AMAZEBALLS deal going down for promotion during December – quite a few spaces still open or unconfirmed, so drop me a mail today!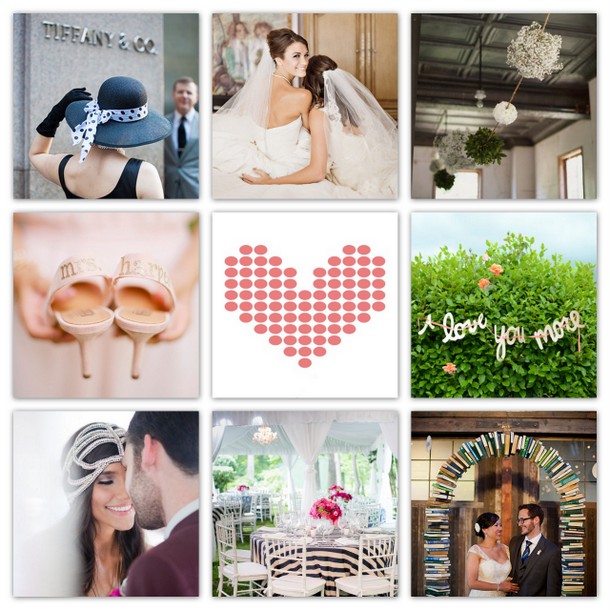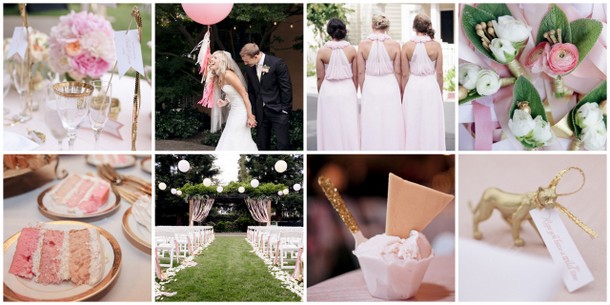 WEDDING OF THE WEEK
I feel like this week has been all about pink and glitter on the blogs, and nothing sums up that aesthetic more perfectly than this incredible wedding from my talented friend Jacin over at lovely little details and Edyta Szyszlo. There were so many pretty, sparkly details: gold animal place names, sequin ribbon wands, glitter spoons for ice cream, gold detail glassware, pops of gold in the soft pink florals, an ombre inside cake, a ribbon 'arch' and fringed ribbon balloons, pastel pink bridesmaid dresses, gold stripey straws, glam stationery. There's even a touch of calligraphy. I seriously die for this wedding – it is pink and gold perfection.
Oh, and PS, congrats to my lovely friend Louise on the launch of her b.team!