Hello friends, how is your Sunday going? I've had a bit of a lie-in with the clocks going back here in the UK… which also means you may see the SBB morning posts appearing just a little later from now on. I'll keep scheduling them ahead of time where possible, but if not, I've lost an hour for finishing touches! Anyway, I hate the end of summer, but at least the cold means it's starting to be time to head towards Christmas, and I have some big plans for Christmas on the blog this year. Starting with an amazing offer for sponsors, which I'll be announcing tomorrow – if you run a small wedding business this one is particularly for you! But for now, let's look back on the week that was: French country red & beige inspiration | Meet our brand new real life bride! | One of the most touching and colourful weddings I have ever featured + video | A fun engagement with a touch of red | Shabby chic in yellow and grey | Big letters, baby! | A vintage circus-themed wedding | A sweet styled boho couple shoot with a love letter theme | Some very special jewellery | Dreamy greys, blues and a skipping stone motif for this reader requested board.
Here's what I loved from the rest of the web: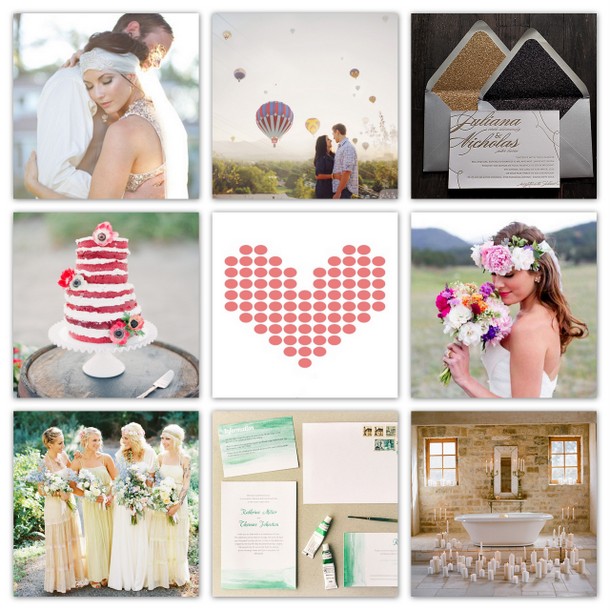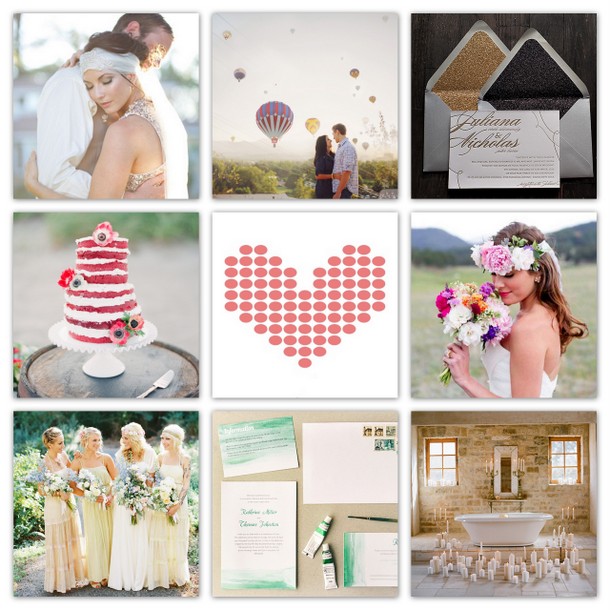 WEDDING OF THE WEEK
I am in seventh heaven with this ombre wedding from Stylish Details and Josh Elliott Photography. Seriously, it is beyond beautiful. It has the ombre bouquet, the ombre runner, the ombre table arrangement (let's just take another moment to sigh over that one, shall we?) the ombre bridesmaids, the perfect sunset, the bride in a beyond beautiful dress and to top it all, an amazing love story. It's got to be one of my 2012 favourites.