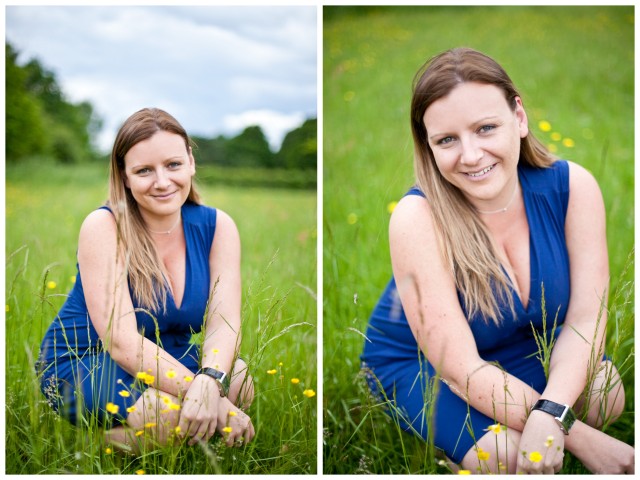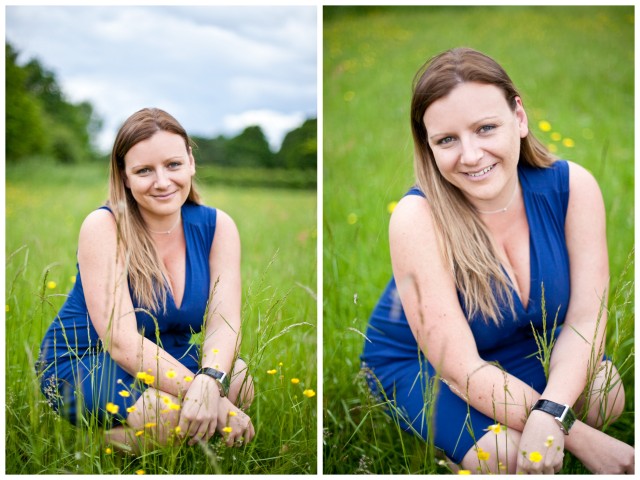 New pics of me taken by the awesometastic Anneli Marinovich – thanks so much, Anneli!
Happy Friday SouthBound Brides! A bit of a personal post today… You know how I am always banging on about 'making it personal' and using your wedding to express something of who you and your husband-to-be are? Well, today I wanted to tell you a little bit about how I am applying this philosophy in my own business life, and to share a couple of aspects of my new branding that you don't know about yet. Yep, that's right, I don't just talk the talk, I walk the walk. (Except that right now I'm limping, since I stood on a nail retrieving one of the cats from our back fence. Darn cats. ANYWAY.)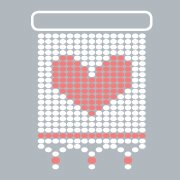 So you know my new logo? Well, you already know that it was designed by the brilliant Anelle of Seven Swans. Many of you will recognise it as a love letter – a piece of zulu beadwork that was used in traditional courtship as a means of communication (the patterns and colours all have meaning, and are usually geometric) and which has become a recognisable South African craft icon. I love that it combines romance and South Africa, and is a great representation of what SBB does, and I've been thrilled to get so many compliments on it. But what most of you don't know is that it goes beyond the symbolic, and is also very personal to me.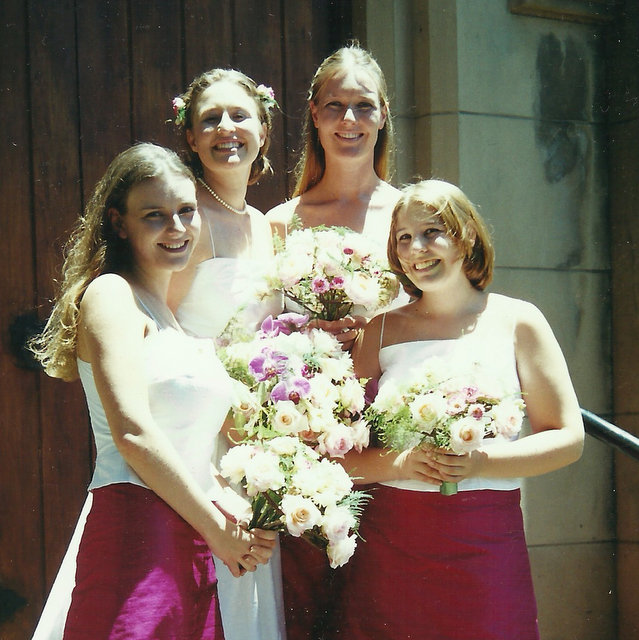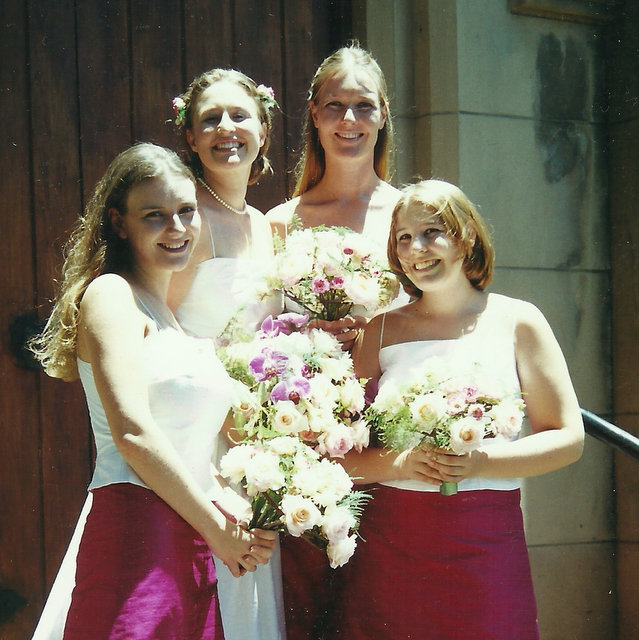 Portrait of the blogger as a young bridesmaid (bottom left), with the lovely Abbie just behind me. What an awesome wedding that was!
More than a decade ago (how can it be that long?) I was lucky enough to stand up as a bridesmaid for my friends Abbie and Philip, and the love letters are actually Abbie's idea. She's an incredibly clever jeweller, artist and crafter, and at the time she was going through a beadwork 'phase', so decided to have these little love letters made up as her favours. They were attached to each order of service, and the guests loved them! Now we're a bit older and Abs and Phil have gone on to have three adorable sons (who I am lucky enough to call my godsons) and even though they're in faraway Sydney, they are like family to me. Abs has also always been so supportive of SBB, so I was delighted when she loved my idea of adapting her favours into my logo, as it makes the whole thing especially meaningful for me.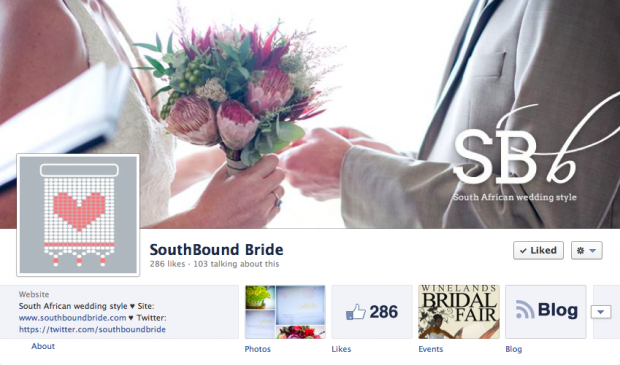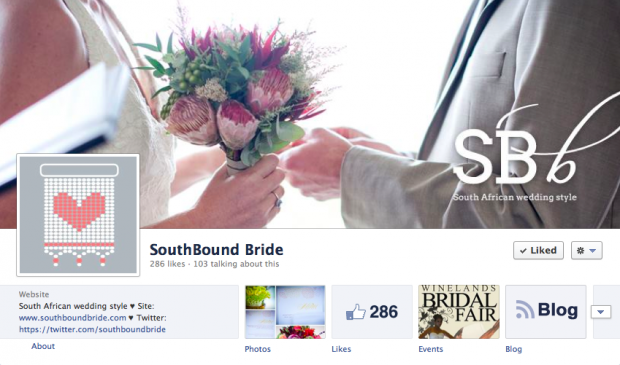 So that's the logo. Hopefully by now, you've also had a chance to check out our Facebook page (and if not, why not head over and like it now!). If so, you'll have seen that the cover pic is an image that sums up a lot of what South African wedding style (the SBB tagline) is all about right now. A touch of vintage lace, our national flower the protea… and of course, what we love best about weddings – that crucial moment where you take each other's hands and promise to be each other's person forever. The image has very kindly been lent to me by another of my fave photographers, Carmen Visser, and the bride and groom pledging their undying to one another in that particular photo are my awesome friends Jo and Tim. This was a wedding I attended in just March this year, and again, I was lucky enough to find something that I think sums up the brand, but is intensely personal as well. I won't show you pics from that wedding just yet (as I'll be featuring it soon), apart from one from the photobooth that night. The girls in this pic are some of my besties, and this was the first time we had all been together in one place for many, many years. It was so special. And fun!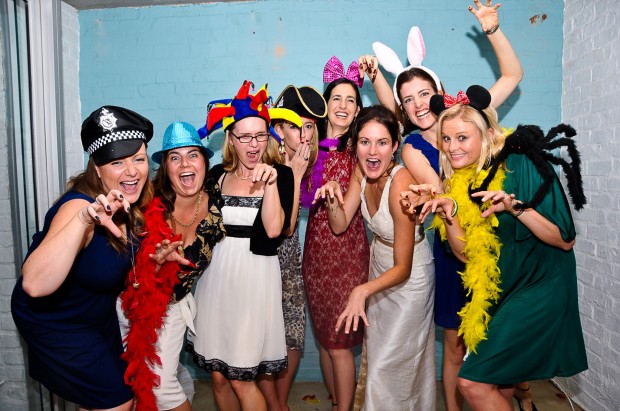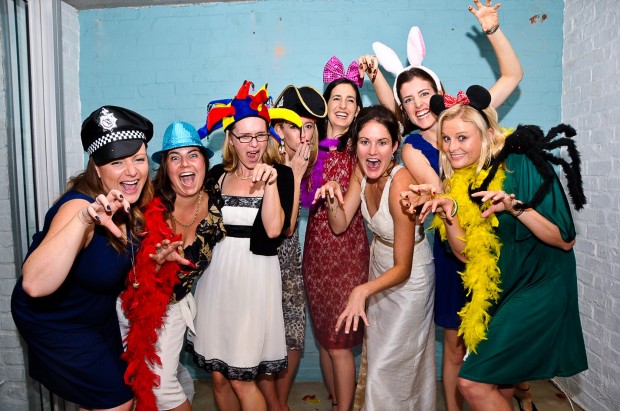 Picture by Jo & Tim's supercool photographer bro-in-law, Alan C. Lee
Incorporating these aspects of my private life into my business (where appropriate to the brand) has not only been important to me, but it means that the brand becomes more than just a set of colours, fonts and images. It's an expression of who I am as well, and I think that means I'll feel at home with it for a long time to come. And that's the idea with your wedding as well. Trends come and go, but the details you choose because they're important and personal to you, will never really go out of date.