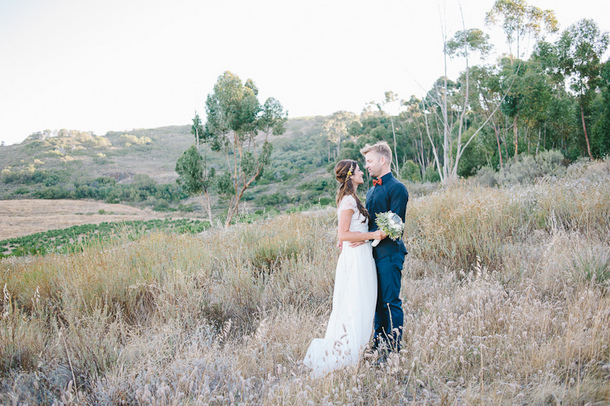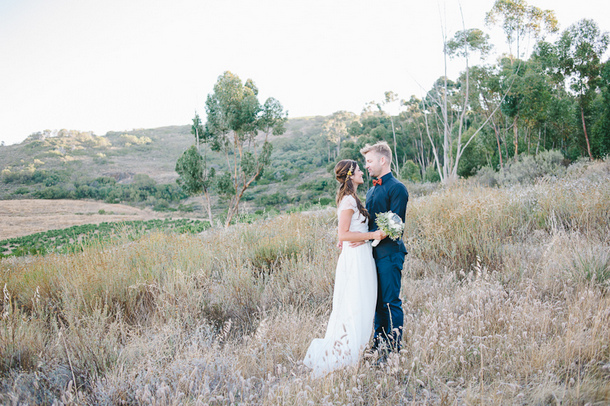 You've heard me say it enough times – I just love it when a couple's wedding style really reflects who they are! And frankly, I can't think of a better example than today's lovely wedding, which is a fusion of the bride and groom's tastes, styles, loves, lifestyle and venue. Even writing the title really made me smile – pastels + rustic + geometric? And I could have added 'braai' and 'boho' in there too, since Zarah and Matt's lovely wedding also incorporated those elements, all in a completely charming and seamless way. The end result is bang on trend, but it's also a true original, and more than that, it's heartfelt and meaningful and fun (how much do I LOVE, for example, the maypole-style ceremony area?). Which, in my book, pretty much ticks every box on the 'awesome wedding' shortlist. Except, of course, for beautiful images – but with Maree Louw of Natural Light Photography on the job, that was a given anyway!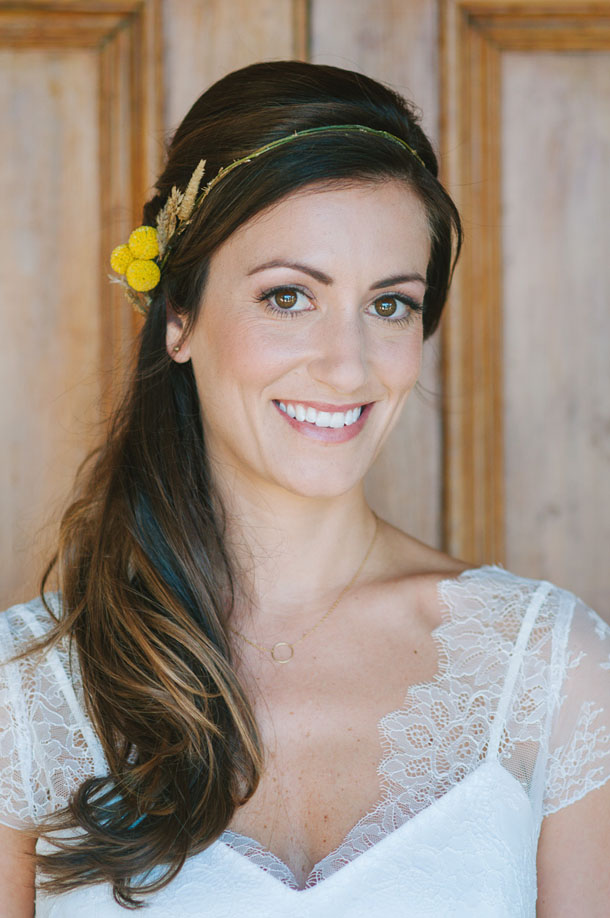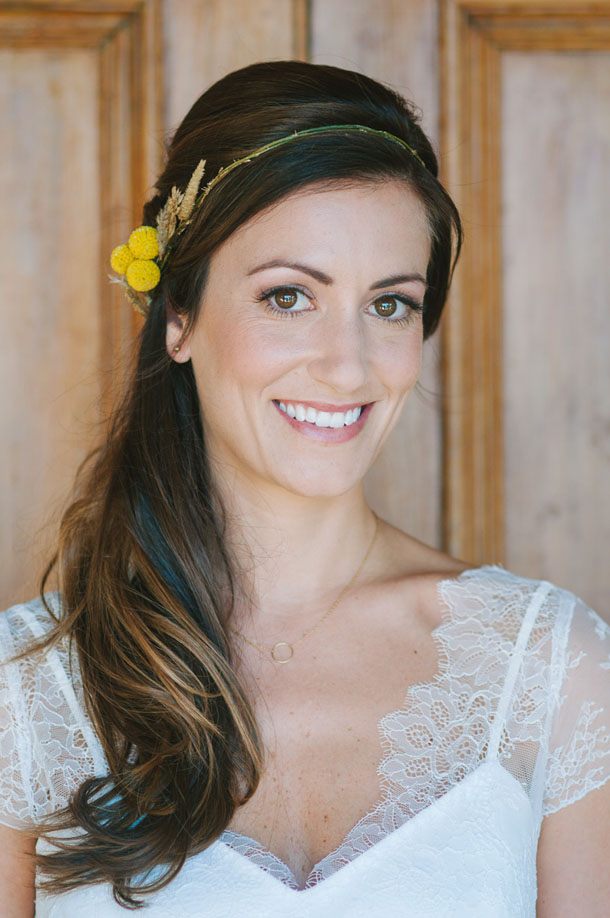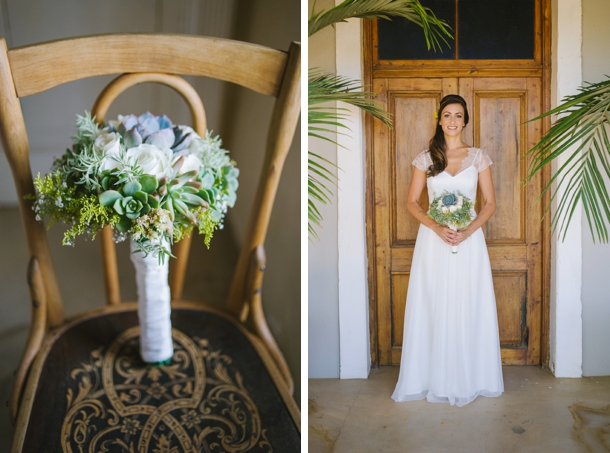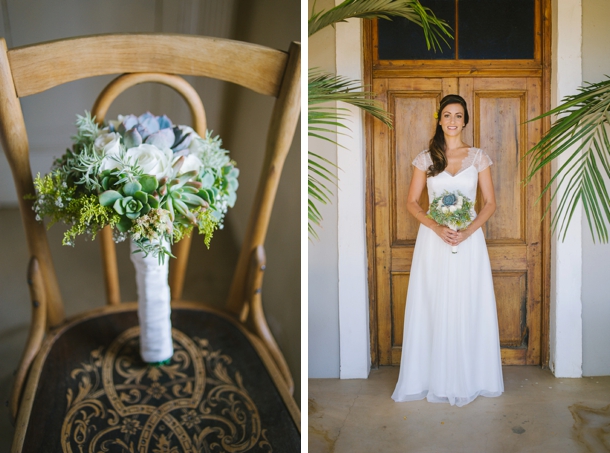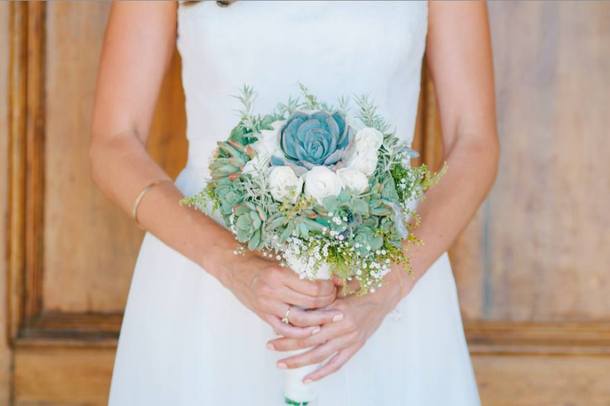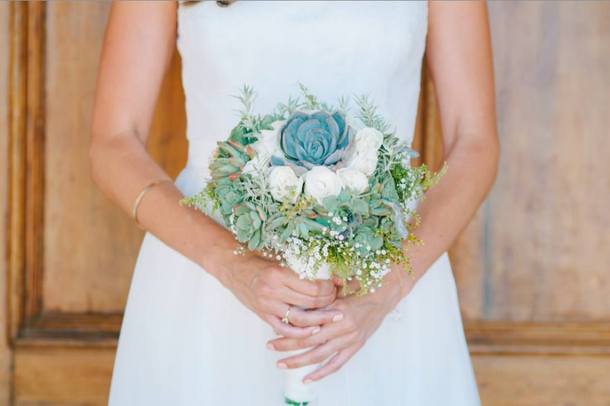 Love Story
It's definitely not your usual love story. We met about 15 years ago when I briefly dated Matt's best friend! Despite having similar social circles we seemed to "just miss" each other for over a decade until eventually our paths once again crossed. It does feel like the universe waited for just the right time, and when we did eventually did re-meet it didn't take long for Matt to propose.
The Proposal
Matt is renowned for not being able to keep a secret, so I think as soon as he had the ring in his hand and my father's blessing he wanted to get it done ASAP! He also wanted to do it when I least expected it, so I arrived home from work to a picnic on our living room carpet (now called the magic carpet), six vases of Proteas and a very hyperactive boyfriend. I had barely walked through the door when he whipped out the most beautiful ring and asked me how I felt about being his wife.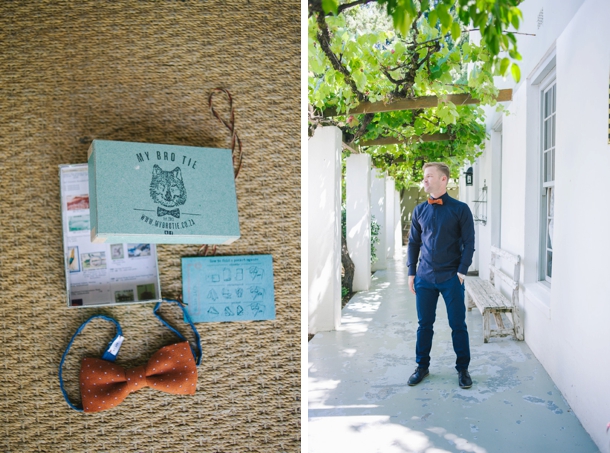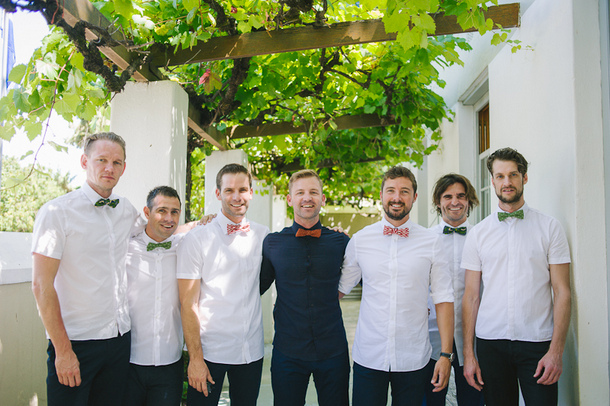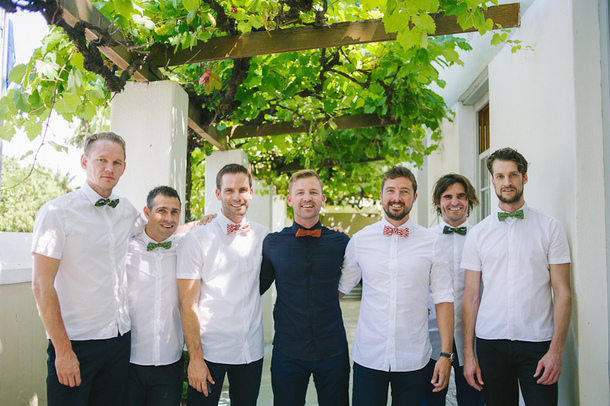 The Wedding in 3 Words
Bursting with love
Wedding Style
From the start we knew we wanted a laid back wedding where our friends and family could celebrate without the constraints of ties and heels – and we wanted the venue and décor to dictate this. We also wanted it to represent both of us, so while we drew a lot of inspiration from the old farmhouse which was right up my alley (wildflowers in old glass bottles, tin candlesticks, worn kelim carpets and old school benches), I also wanted to incorporate Matt's love for bright colours and bold shapes. I introduced this in our wedding invite and stationary, and we brought it to life in the hundreds of orgami paper triangles and giant triangular and circular wreaths decorating the venue. Our colours were playful – yellow, turquoise and dusty pink.
The Venue
Kalmoesfontein was the one and only wedding venue we went to look at, and as soon as we saw it we knew it was our spot! You can't help but feel relaxed there, and we loved owners', Adi and Cornelia Badenhorst, laid-back vibe. There is so much natural beauty everywhere, and the old farmhouse with sinkdak back stoep has so much character. Growing up my parents took us for walks in the forest every weekend, so being able to get married outdoors surrounded by trees made me extremely happy.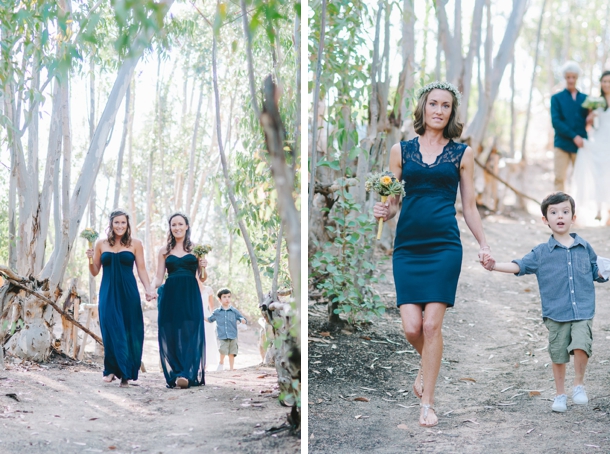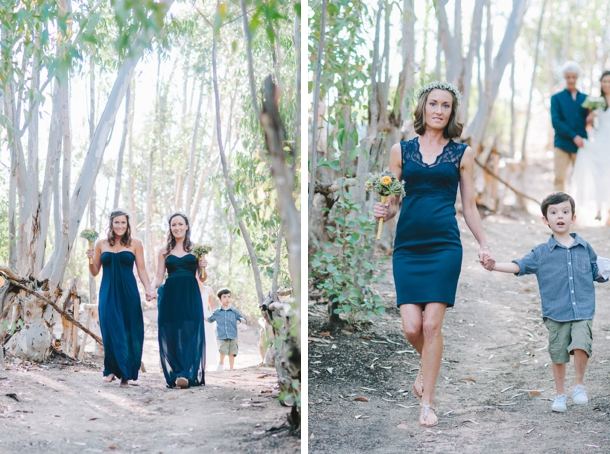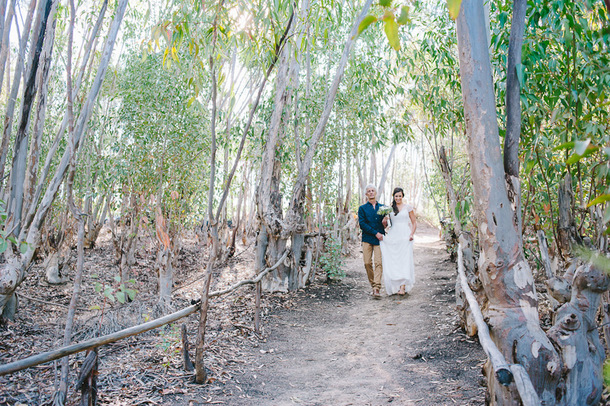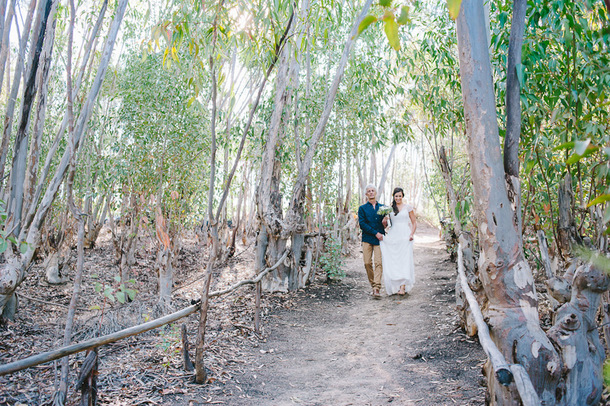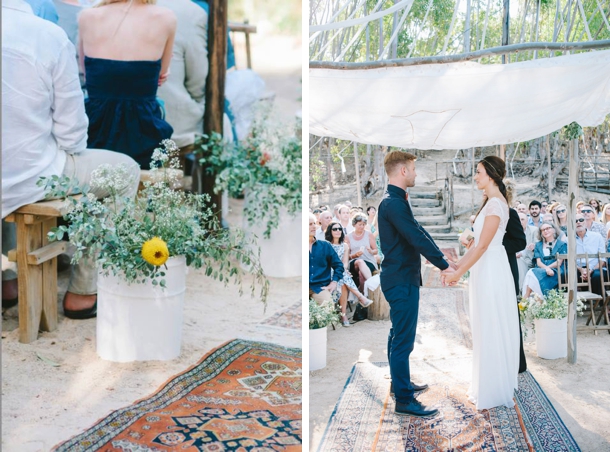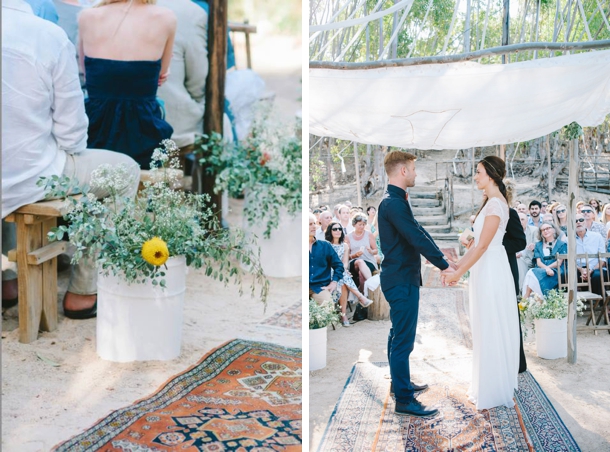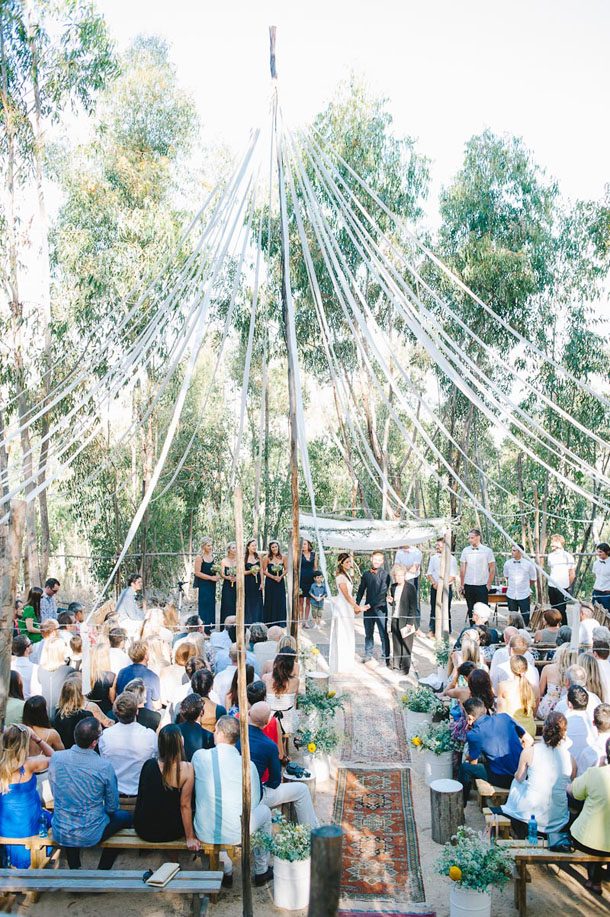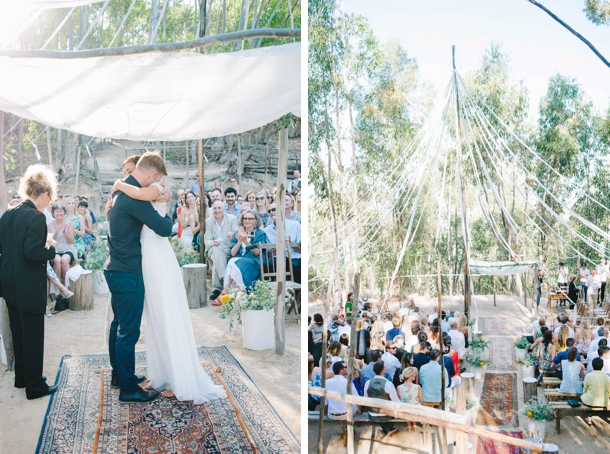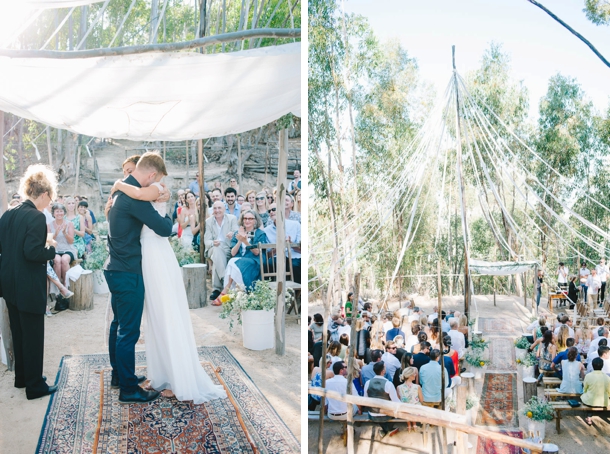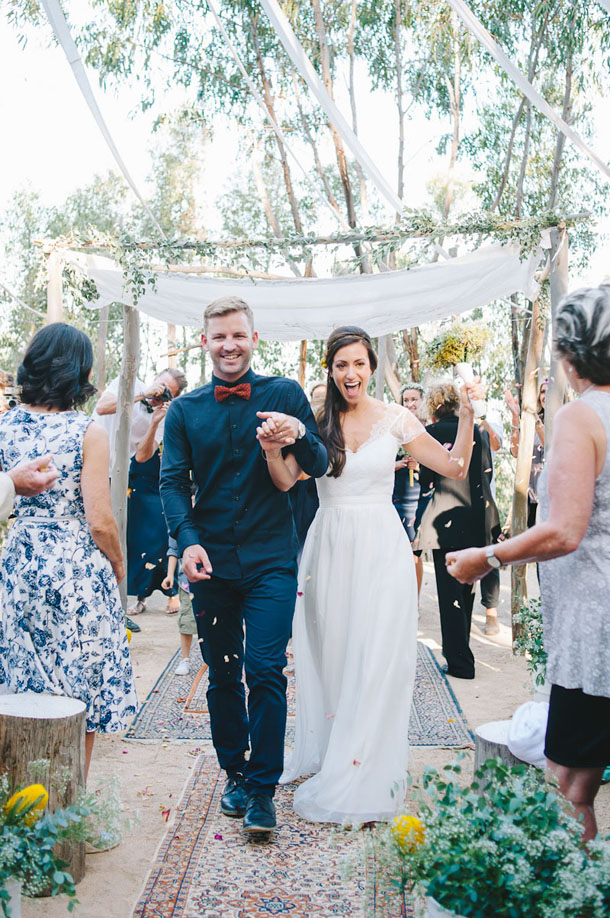 Wedding Details
We are both incredibly close to our families, and it was important that the day was as much about them and our friends, as it was about us. We had so many people contributing to the preparation – from the food to the décor and flowers – so their love felt interwoven into the occasion. We were married underneath a Chuppah made by my mother and embroidered with the tree of life, which symbolized both of our families' Jewish heritages. My father pronounced us husband and wife, and many of our closest friends and family members spoke during the ceremony. The reception was really laid-back which is indicative of both our personalities, and the food made by the guys at Southern Smoke was all about meat, as Matt comes from a family of butchers!
DIY Elements
We designed an electronic invite and website to save on printing costs, and did all of our own wedding stationery. My mom made orgami triangles and our bouquets, and many of the flowers were picked from the farm. We chose cheap but effective décor options – we painted 10l paint buckets white and filled them with flowers, I collected old glass bottles from the Milnerton Market to use as vases on the tables, and we bought cheap tin candlesticks which went with the farm vibe perfectly. Instead of getting an expensive wedding cake, my sisters made hundreds of cupcakes and Matt's grandmother made the rest of the desserts. We are incredibly lucky to have very industrious families and friends!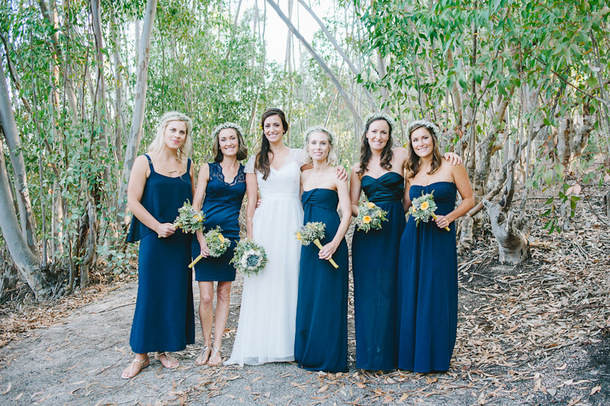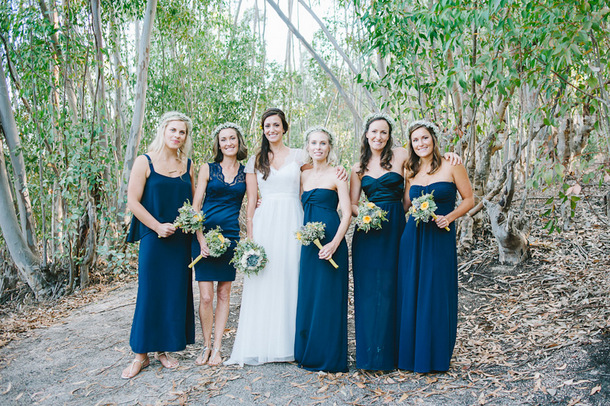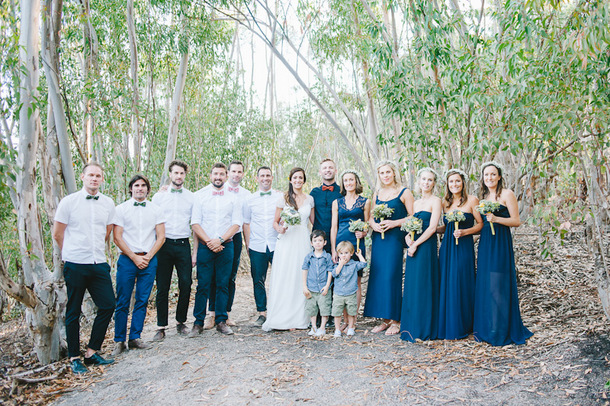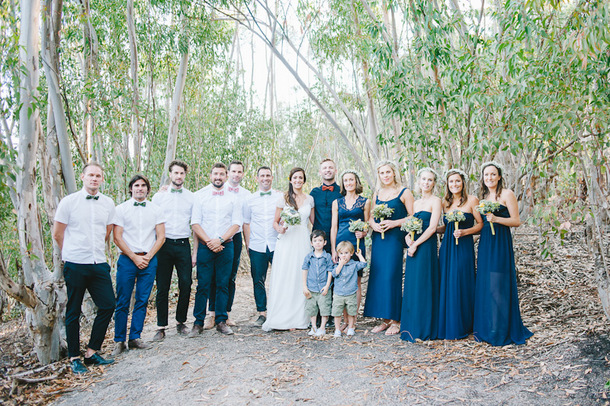 The Flowers
We didn't want anything traditional or formal, so most of the flowers were picked on the farm and styled by the ladies at Kalmoesfontein. My mom made the bouquets from succulents from her garden, and the proteas were a gift from Matt's cousin. Most of the flowers were indigenous to the area, apart from the Crespedia which I have a soft spot for and were included for their bright yellow colour which matched our colour pallete.
The Dress
I've never been one to dress-up, so I wanted something simple, that I would feel completely comfortable in (I also knew I would be doing a lot of dancing!). After getting some inspiration online, I sketched out my dress and took the drawing to dressmaker Debbie Henshelwood, who then brought it to life. I also wanted to wear a piece of the forest in my hair, so had a beautiful headpiece made by make-up artist, Jacqui Viljoen.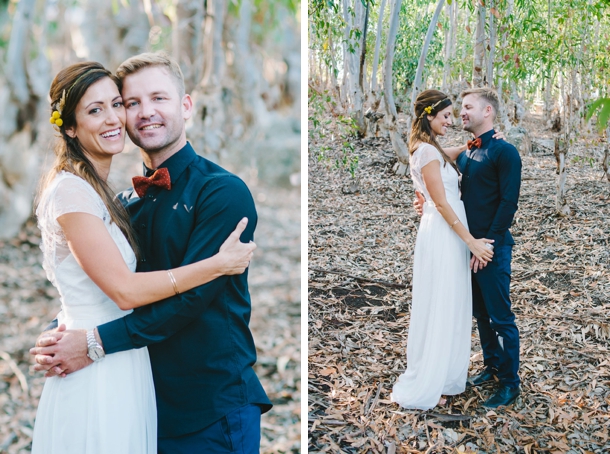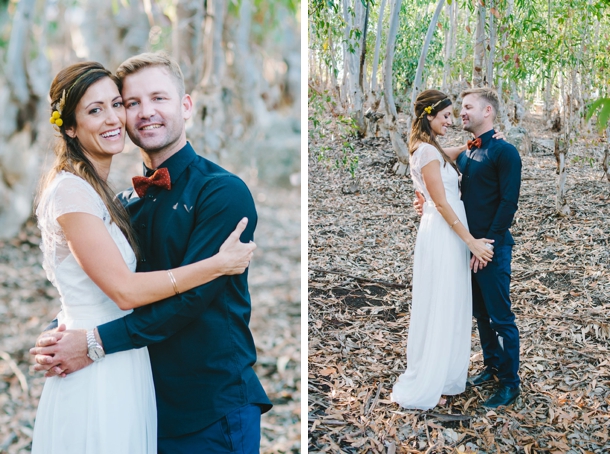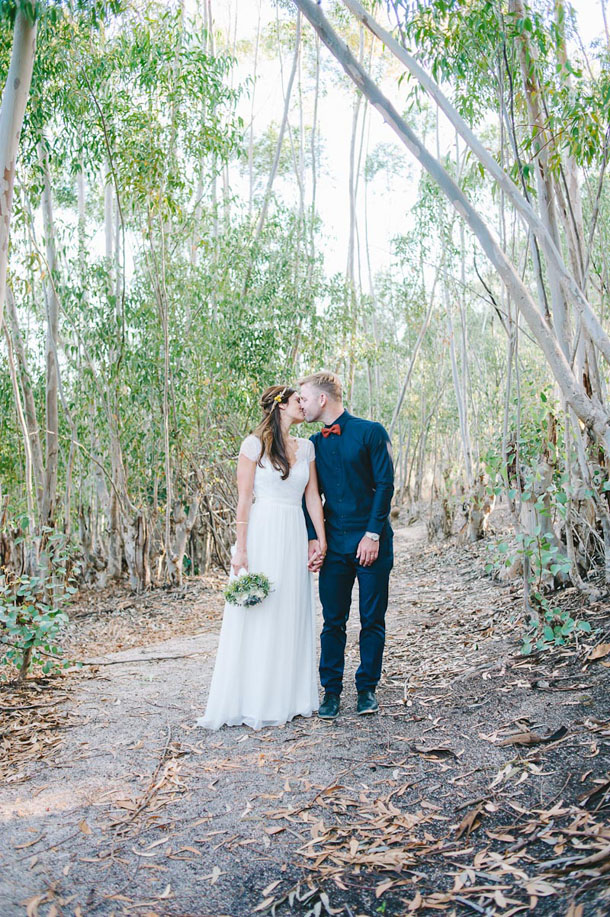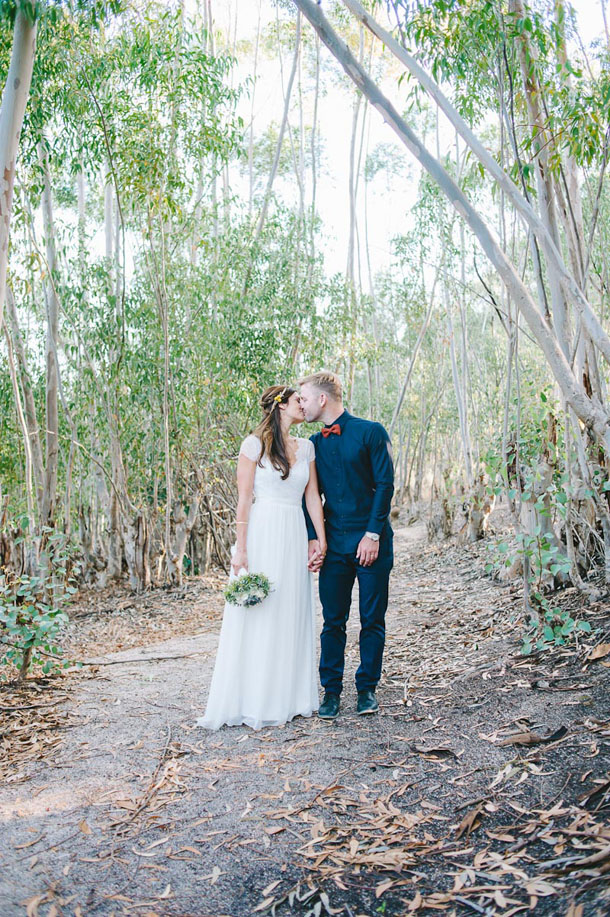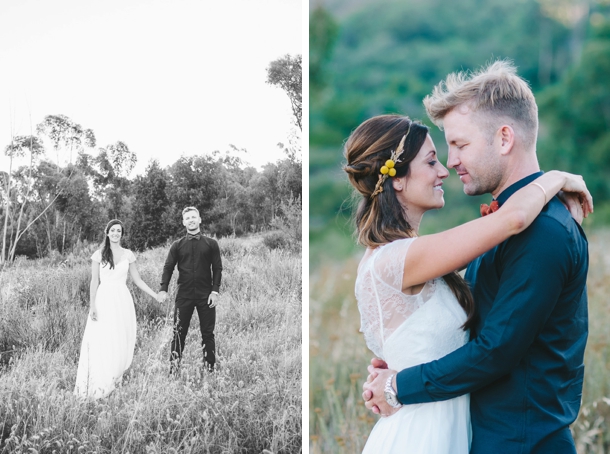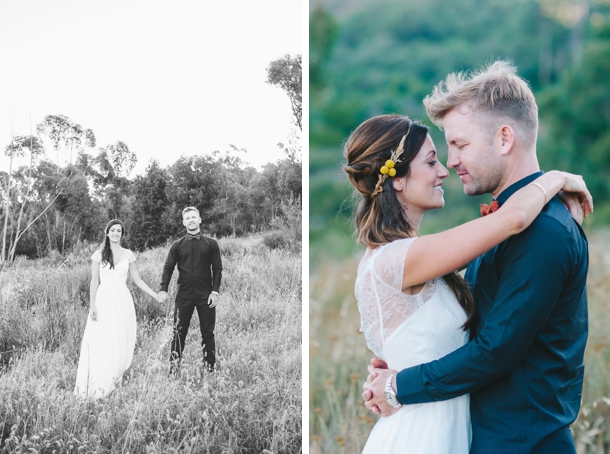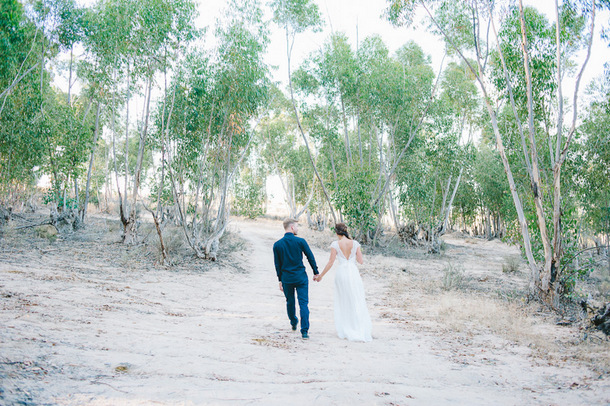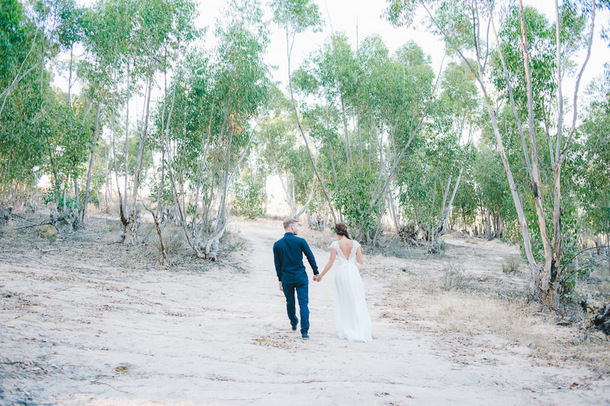 Memorable Moments
People aren't joking when they say the day flies by in a flash, but there were quite a few moments on the day that I remember as if they happened in slow motion. One of my best was when we walked onto the back stoep and were greeted by big cheers from all of our friends and family. It was so awesome to see all of our favourite people crowded under one roof .
Proudly South African Details
We wanted our wedding to feel like a bigger version of one of our Saturday braais and the guys from the Southern Smoke put on the most amazing feast for us. Starters included classic favourites like mini braai broodjies, and the mains were all about the slow-smoked meat with classic South African accompaniments, such as potato gratin and green bean salad.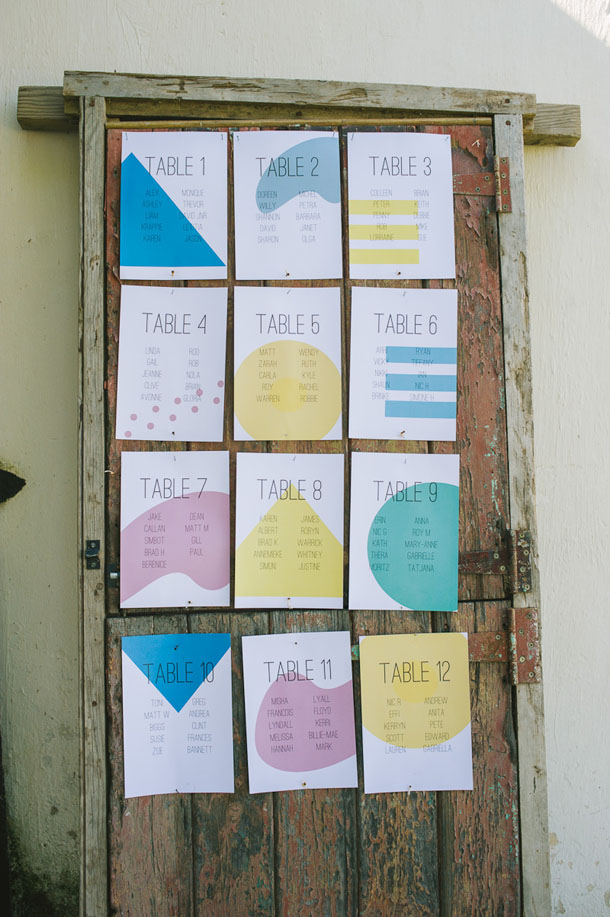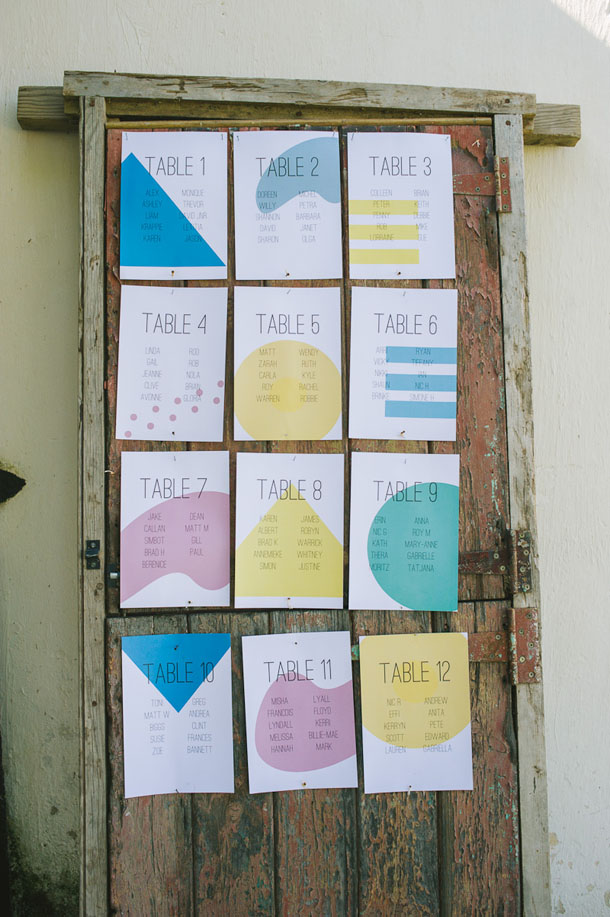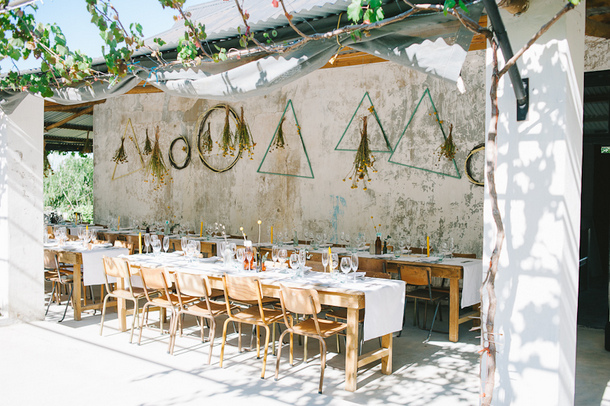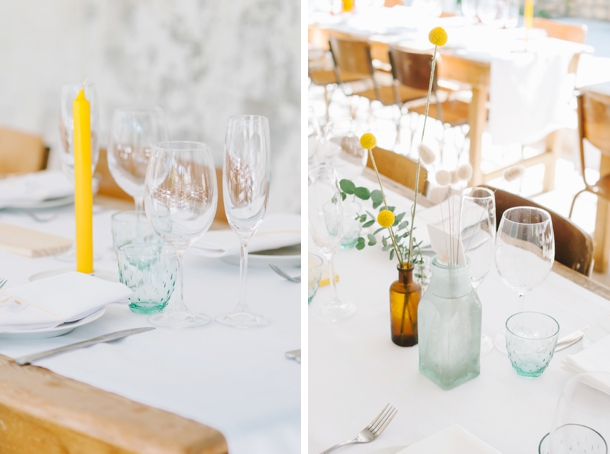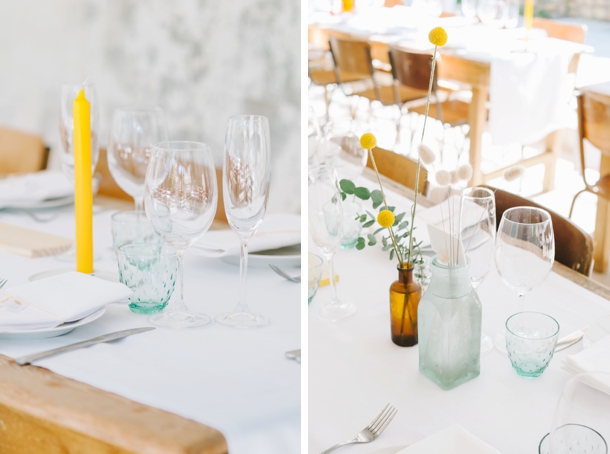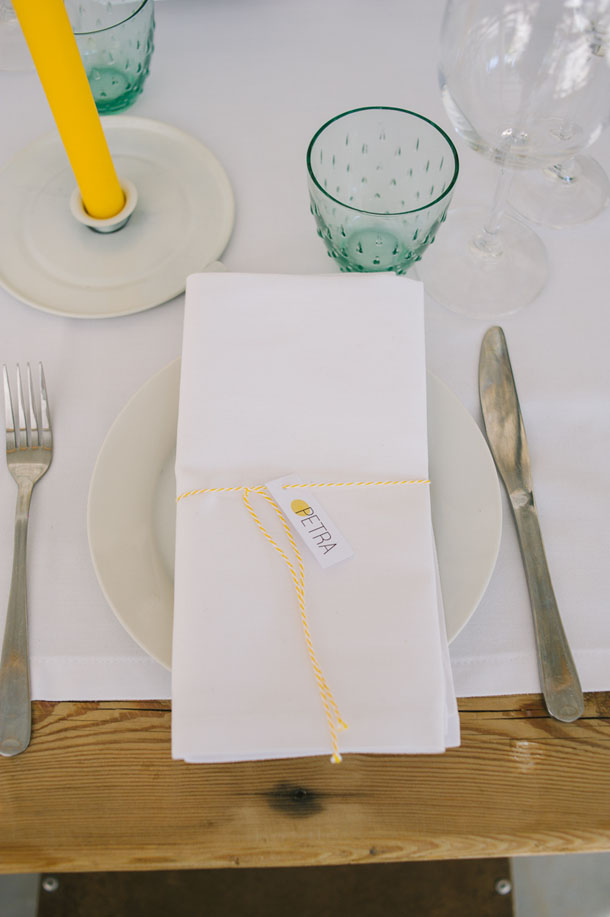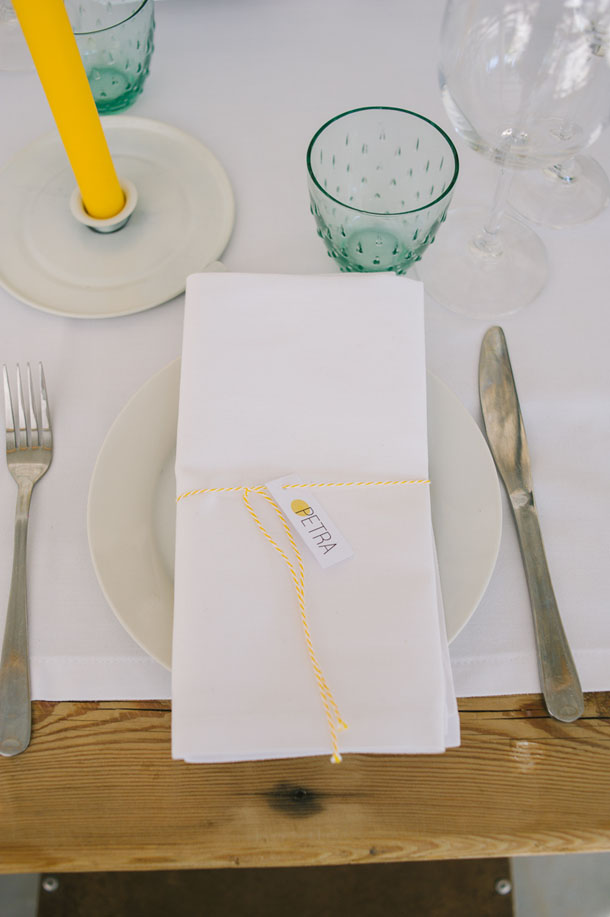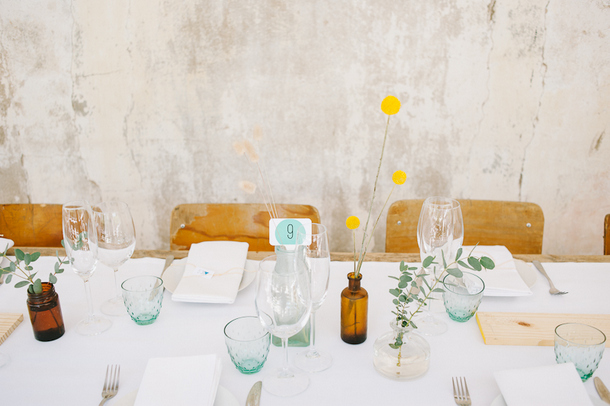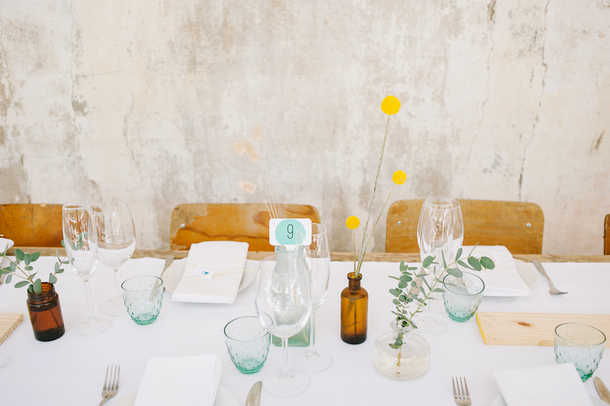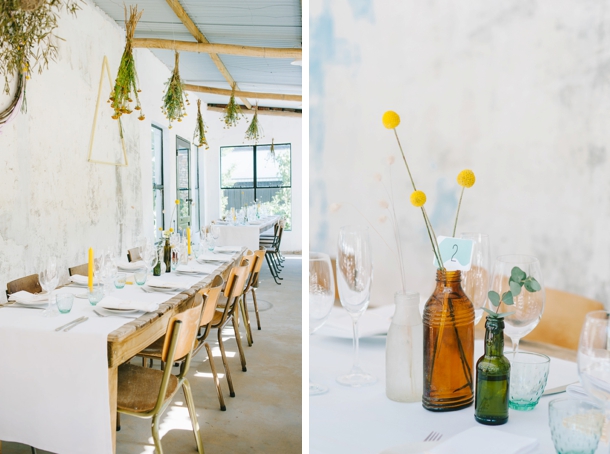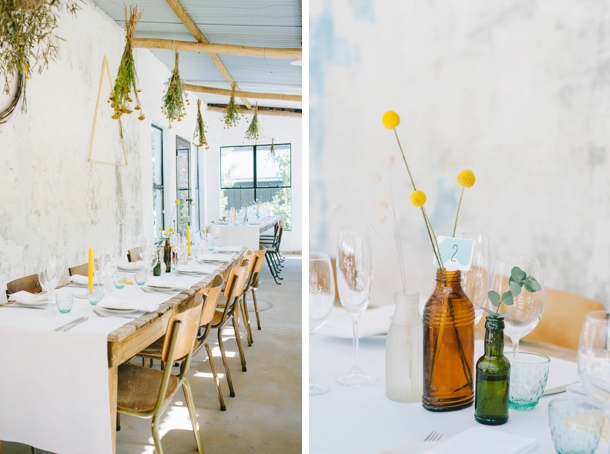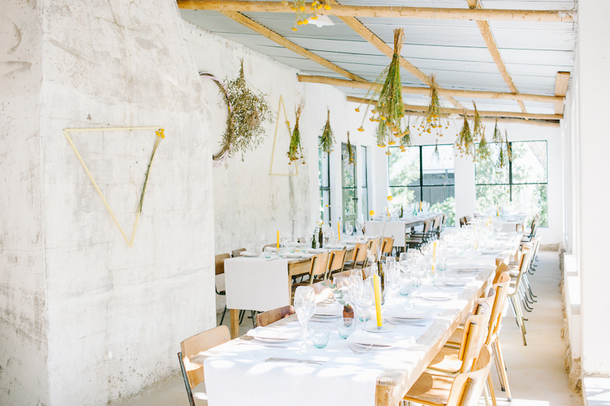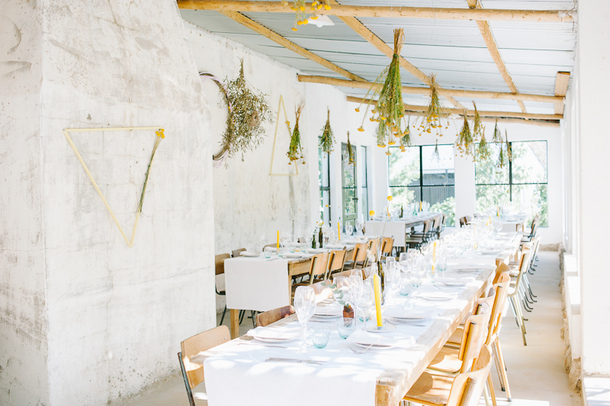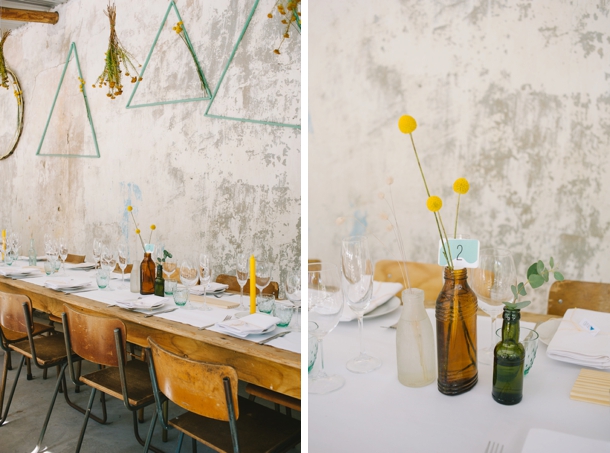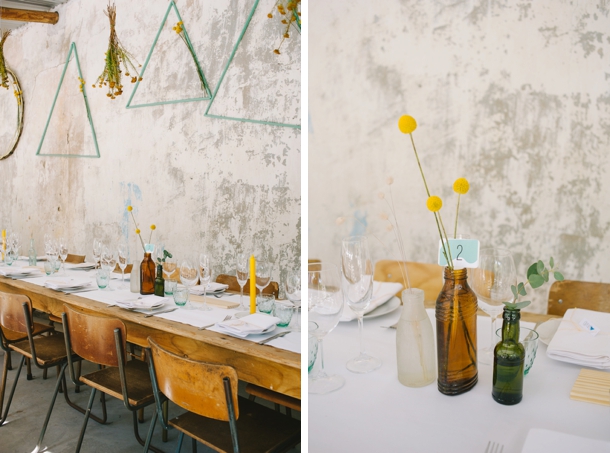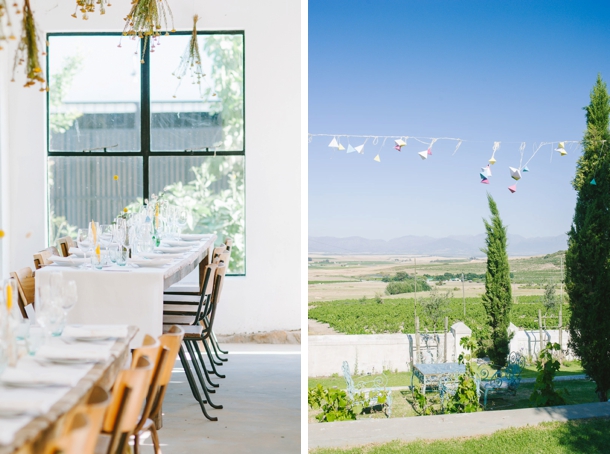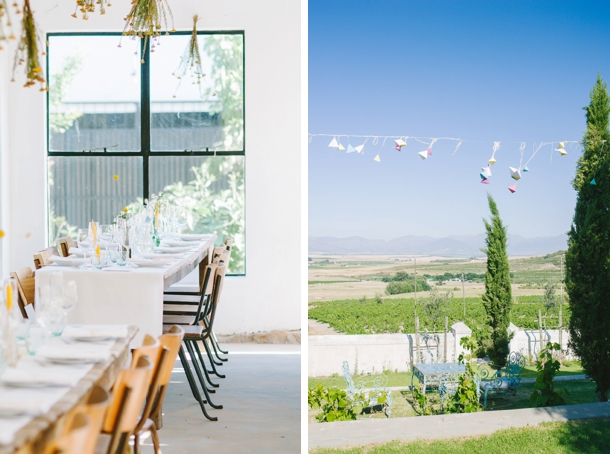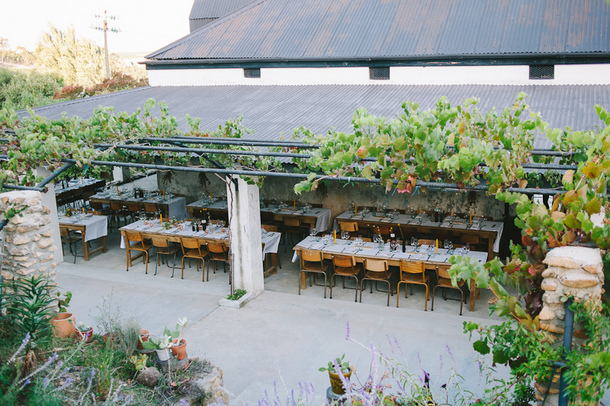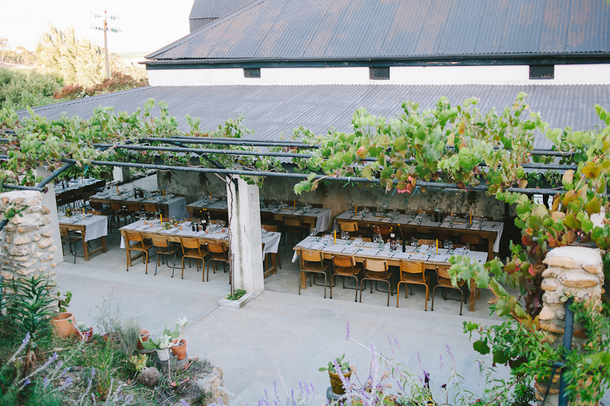 The Honeymoon
We travelled up and down the coast of Brazil for six glorious weeks!
Advice for Future Brides & Grooms
Enjoy it and don't make it feel like a chore because you'll miss it when it's over! The best advice we received for the day was to take a few quiet moments to spend with each other – step away from everyone and let it all sink in. Also to ask someone to video the ceremony and speeches as it's all a bit of a blur on the day!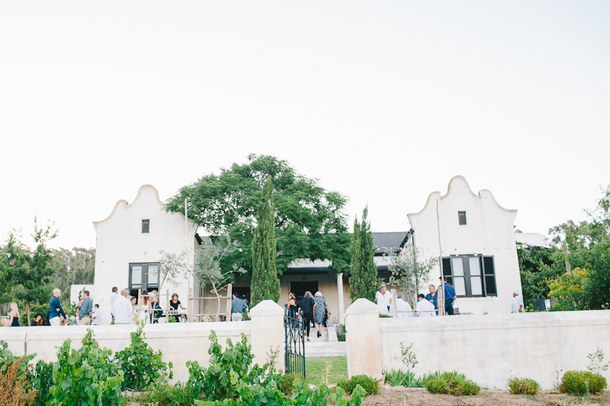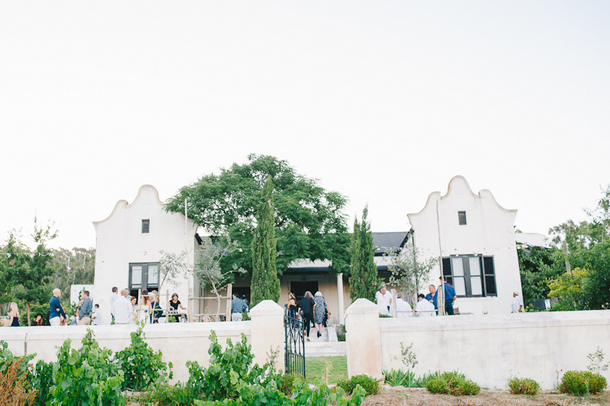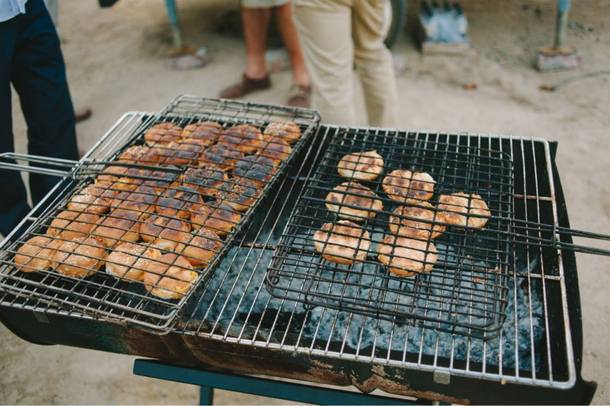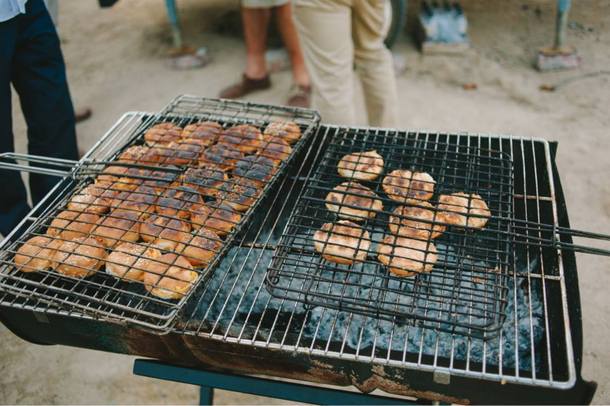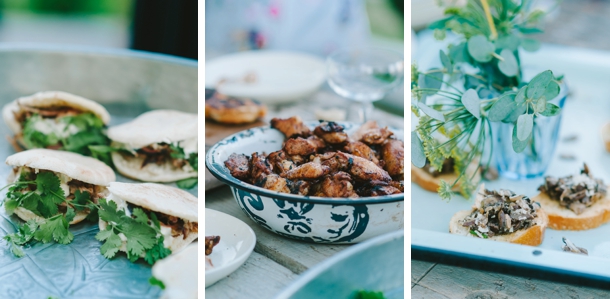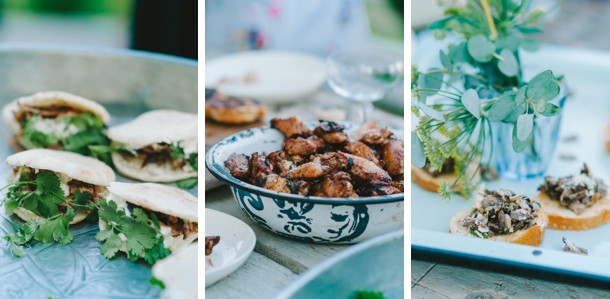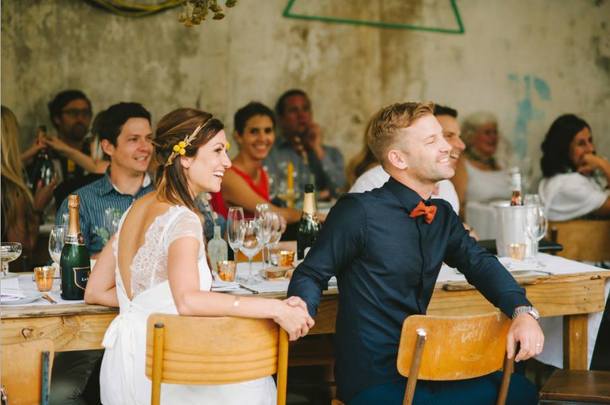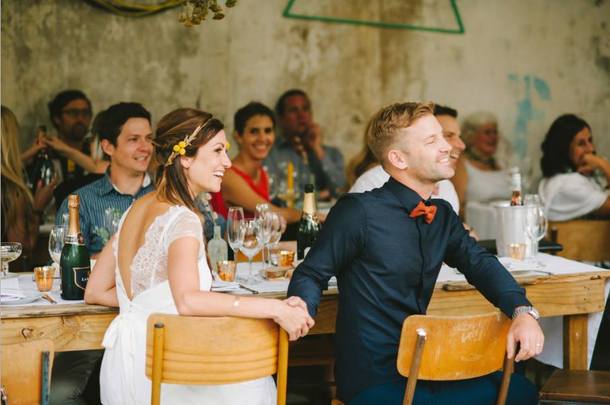 You can see more from this wedding on Natural Light Photography's blog.
SERVICE PROVIDERS
Venue: Kalmoesfontein | Catering: Southern Smoke | Photography: Maree Louw of Natural Light Photography | Co­ordination, flowers & decor: De Liefde (Cornelia Badenhorst and Judy Graaf) | Bride's dress: Debbie Henshilwood | Bride's accessories: Dear Rae (rings); Steffany Roup (necklace & bracelet); Goodie Two Shoes (shoes) | Hair & makeup: Jacqui Viljoen | Bridesmaids' dresses: Hannah, DUO | Groom's attire: Tiger of Sweden, Bro-tie | Hiring: Atomic Events Sound Hire | DJ: Van T, Scott Grey aka DJ Fire Boy