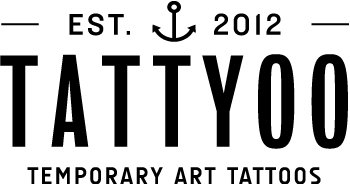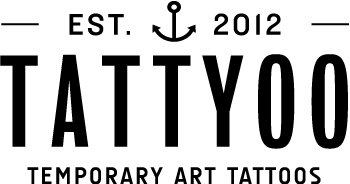 Favours. They're kind of a pain, aren't they? You want to give your guests a little something special, that reflects the design of your wedding, makes them feel special and appreciated, but doesn't cost the earth. So you spend months making pots of jam following your grandmother's recipe, and adding pretty lids and labels. Come the end of the night, half your guests have left them behind. So.Annoying. For that reason, I've become a big fan of favours guests can enjoy at the wedding itself or immediately afterwards, and today I have SUCH a cute one to share with you! I've seen temporary tattoo favours popping up in a few weddings over the last year, and I absolutely love them. Advantage one: they add something really fun and irreverent to proceedings, because they're unexpected in a wedding context. Advantage two:  they make for awesome photographs. Advantage three: they're relatively inexpensive, and you don't have to worry about your guests leaving them behind.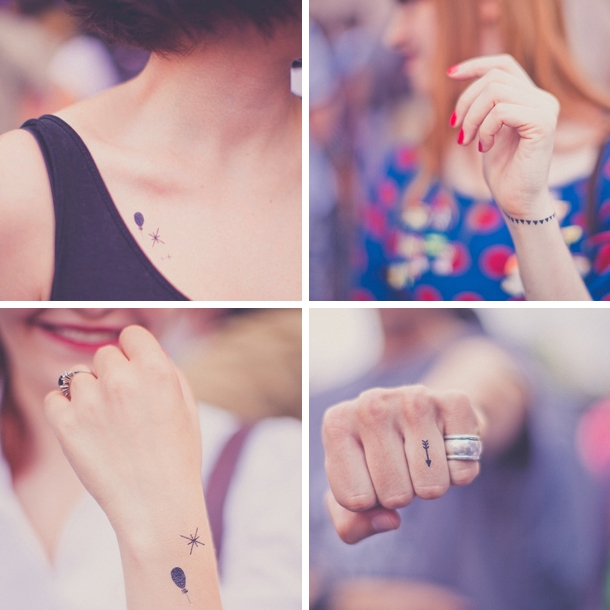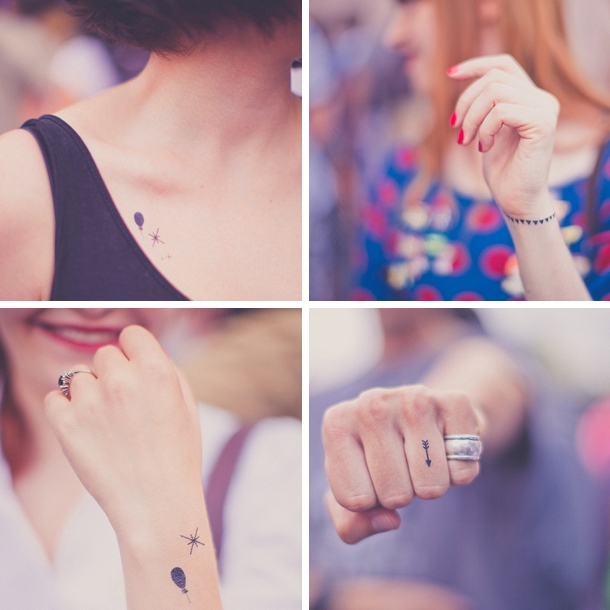 A couple of weeks ago, I heard from an awesome company in Switzerland called Tattyoo, who specialise in fun (and pretty!) temporary tattoos. They regularly update their designs (created by some awesome illustrators) and ship worldwide. And here's the best part, although you could happily use one of their standard range for a wedding tattoo, Tattyoo will also create something just for you, either incorporating a logo you're already using on your stationery, or with a custom design.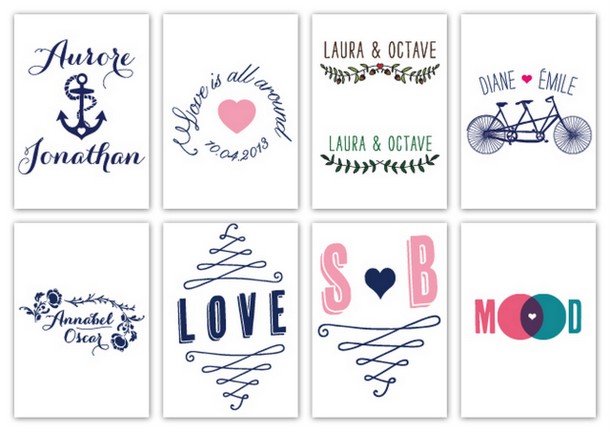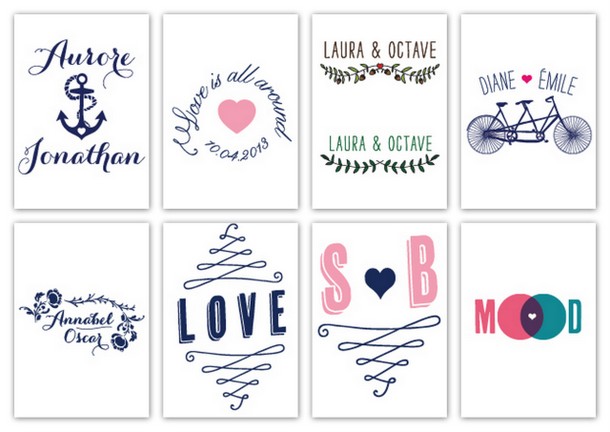 Tattyoo were nice enough to send me a cute little 'Un Beau Jour' set to try out, and I absolutely loved them. The packaging is lovely (important if you're going to be using these as a gift), they were easy to use, and they lasted for just under a week. Plus it gave me a chance to try out the tattoo thing without freaking my father out (don't worry, Dad, they're temporary!). All in all, I think they might be my new favourite favour.