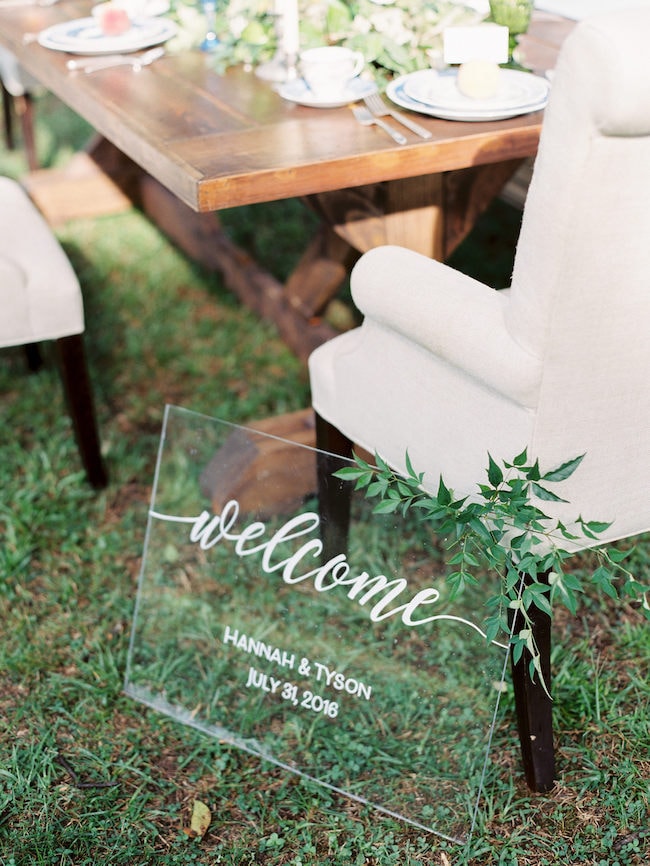 Acrylic Wedding Welcome Sign by alongthelinesdesign

*UPDATED FOR 2020* Transparent signage is nothing new to South African weddings – we've been rocking our perspex for a few years now, but that doesn't make me love the see-through wedding signs that are trending for 2018 any less! It's the perfect marriage of modern and contemporary with… well, whatever you want really. Add flowers, and it's the perfect complement to organic or botanical styles. Adorn with foliage and hang on a tree and it's rustic. Tropical greenery and it's perfect for a beach wedding. Add white calligraphy and you're good for a romantic or elegant wedding, gold and you're immediately glam. Pretty much whatever your wedding style, this is one detail that will be right at home. And you'll find loads of lovely acrylic wedding signs on Etsy, so of course I just had to round up my faves!
*Links in bold denote affiliate links. The cost to you remains the same, but SBB may receive a commission for any sales made.