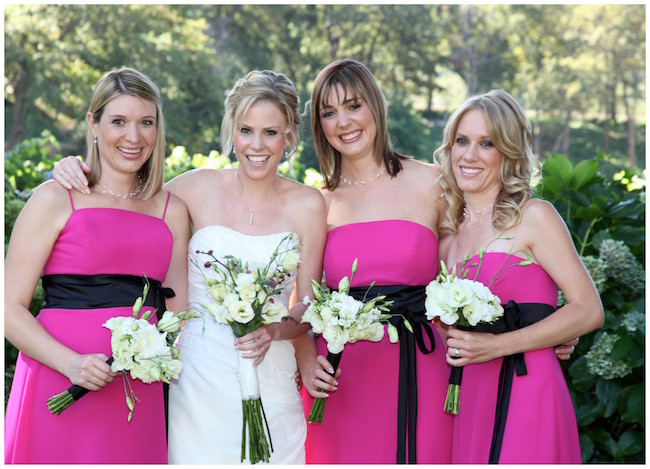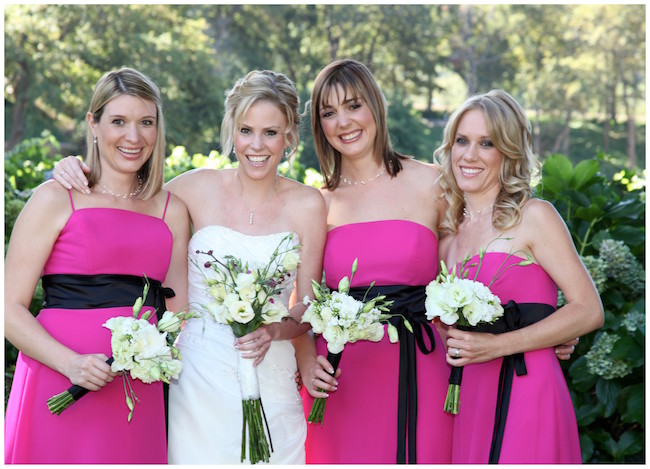 When Denis moved into a shared house in Earlsfield, London, little did he know that one of his new housemates would turn out to be his future wife! Denis and Leigh were married on a beautiful sunny day at Tokara near Stellenbosch. Despite the challenges of planning a wedding from the UK, they were the most chilled and happy bride and groom on the day, and it really shows in the gorgeous photos by the talented Simone Alexander below.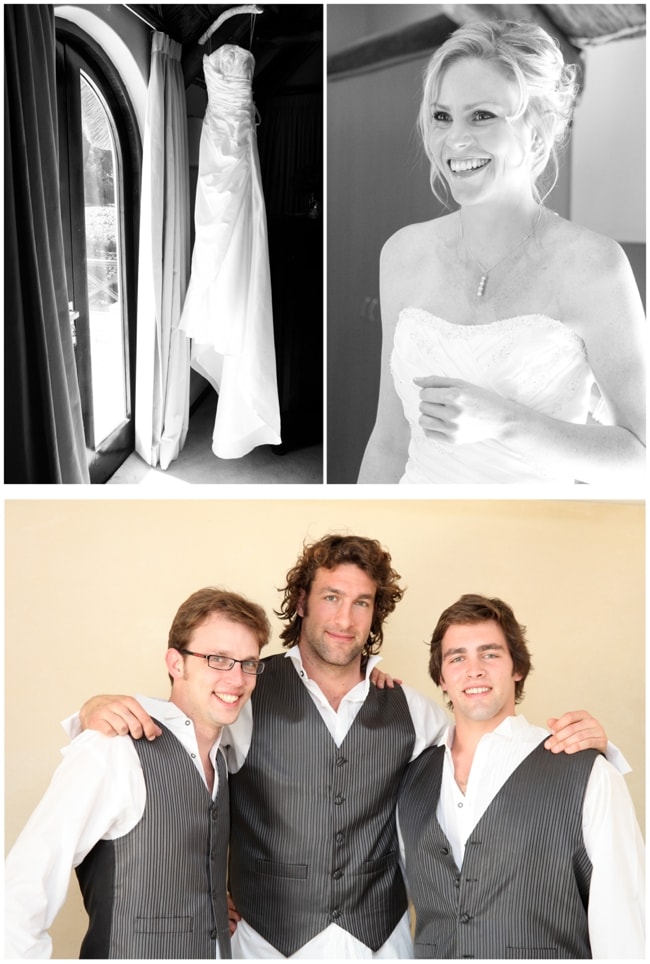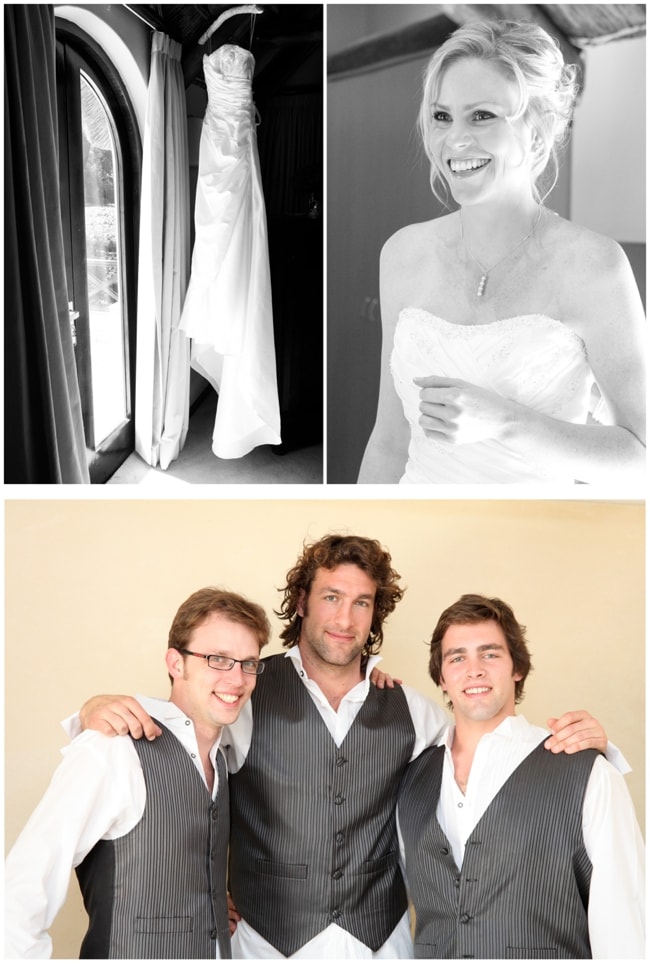 With me being from Joburg and Den from Cape Town, I jumped at the chance to have my wedding in the Cape but had to rely on our parents and websites for help planning. The feel I wanted to go for was elegant and minimalist. The very first magazine I looked through had an article on a pink, black and white wedding using orchids and I absolutely fell in love with it! Simple yet very striking. I emailed a scan to my mom and she got to it. Our moms have become firm friends so would often discuss ideas over the phone – they were both absolutely awesome. For a venue, nothing in our price range really stood out until we found Tokara – from the pics on the website I knew it was where I wanted to get married. It had the most amazing view! And I loved the fact it was a restaurant and not a hall that would be decorated. My folks were visiting Cape Town at the time, so they made a plan to meet Den's parents there – for the first time! Luckily it all went well, and we had ourselves a venue.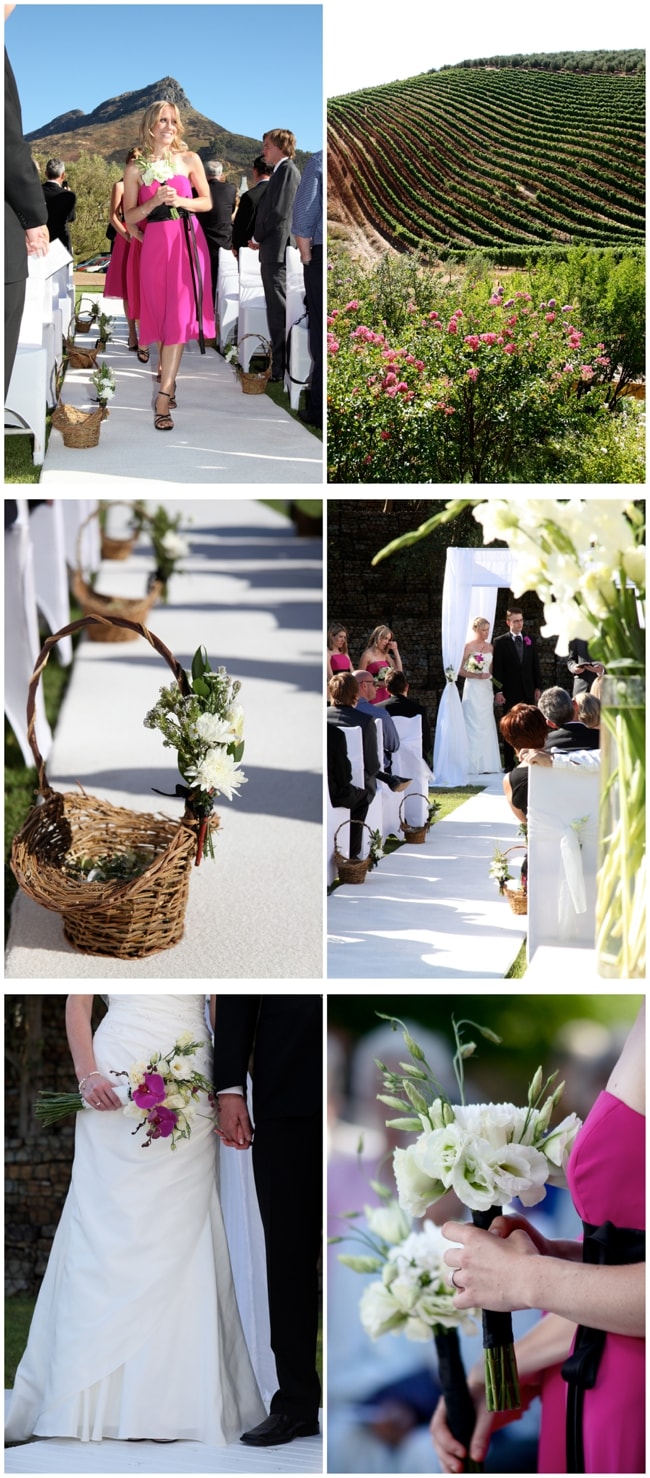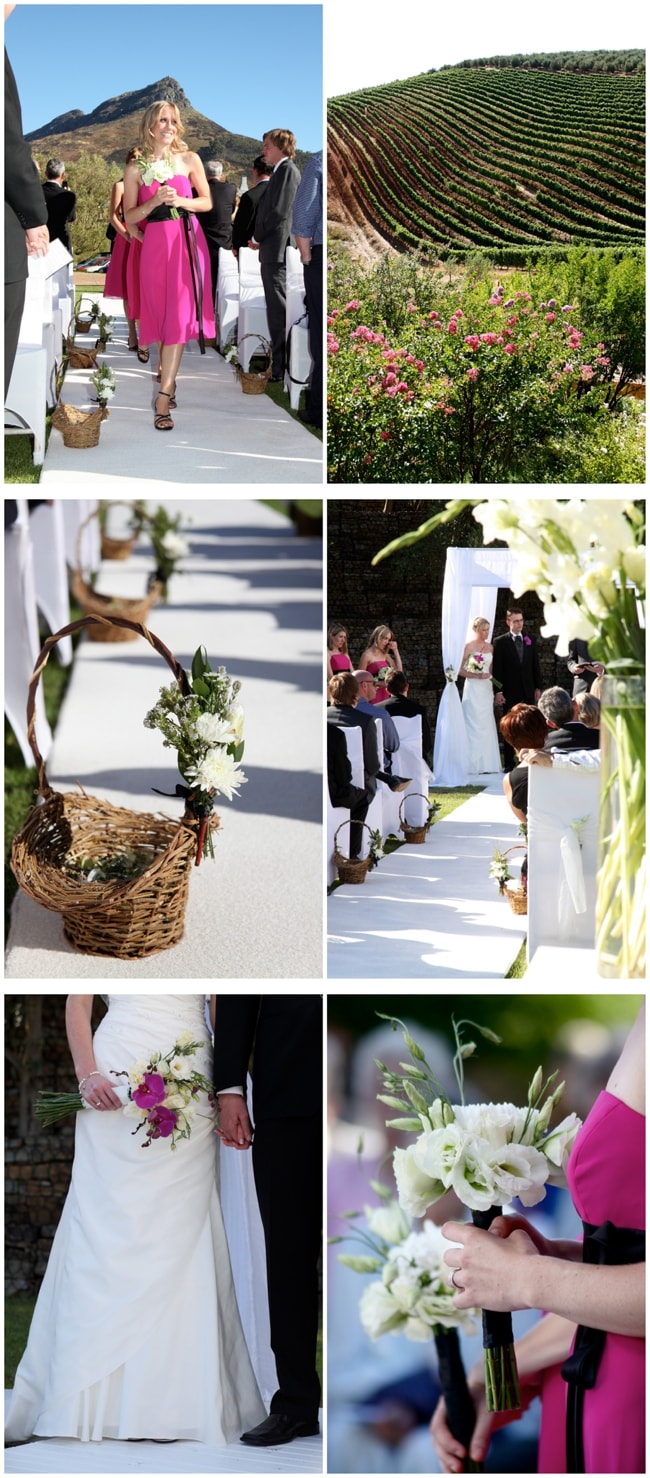 We are both extremely close to our families, so wanted them very much a part of everything. Den had both his brothers as groomsmen, and I had three of my closest and oldest friends as bridesmaids. My cousin is a pastor so it was great to have him marry us – the ceremony was short and sweet with a great message. The hymn singing was dismal to say the least, but it got a good laugh in the best man's speech! We had a jazz band performing the ceremony music as well as entertaining the guests over canapés while we had our photos taken.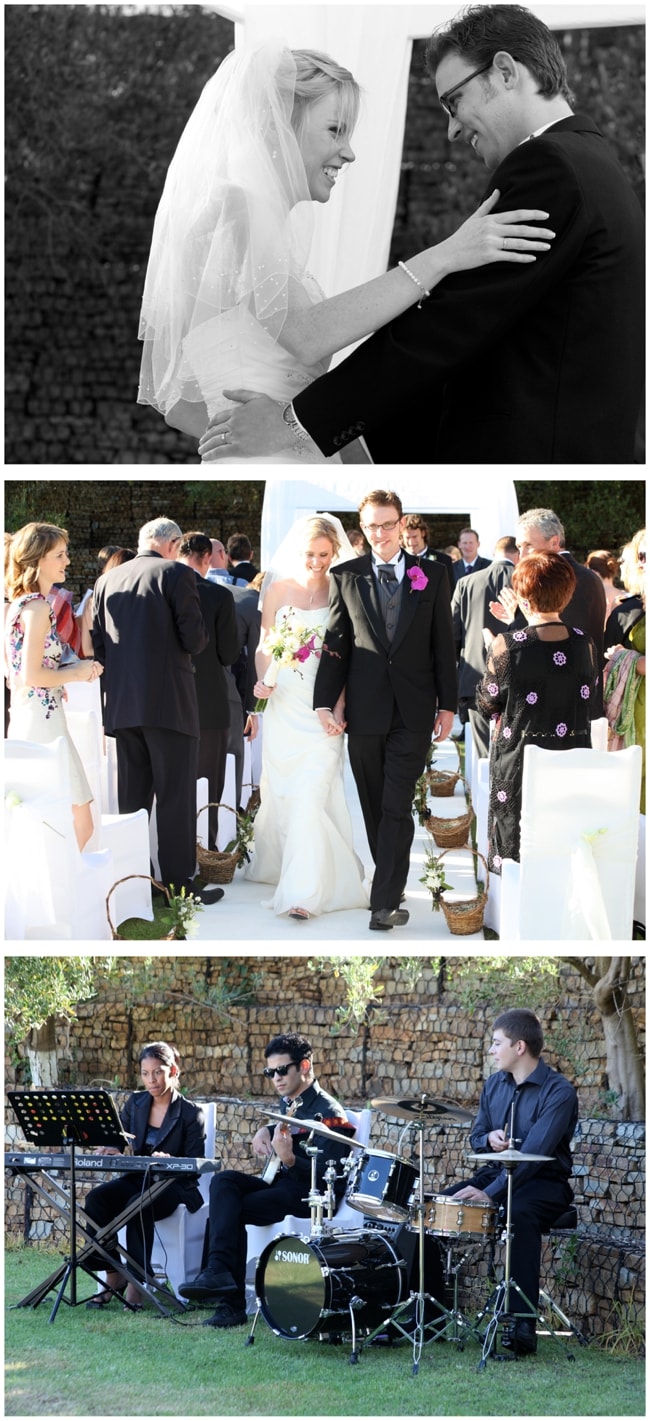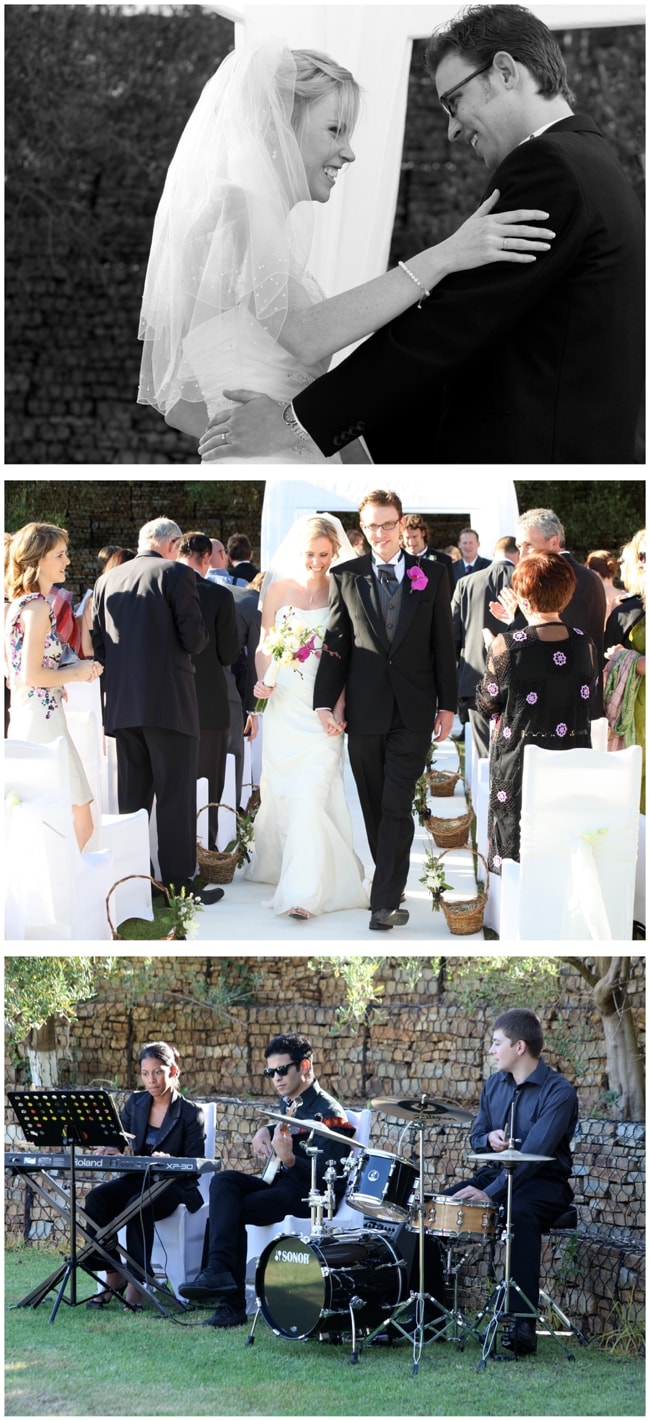 For the table décor, I wanted one long pink orchid in the centre of each, with white flowers on either side. We planned on using black chair covers, but later found out that Tokara did not allow them so instead we came up with the idea of using pink pashminas as favours for the girls, which also doubled up as part of the décor. They went down a treat! We couldn't find the exact colour that I wanted in SA, so I had to source them in the UK.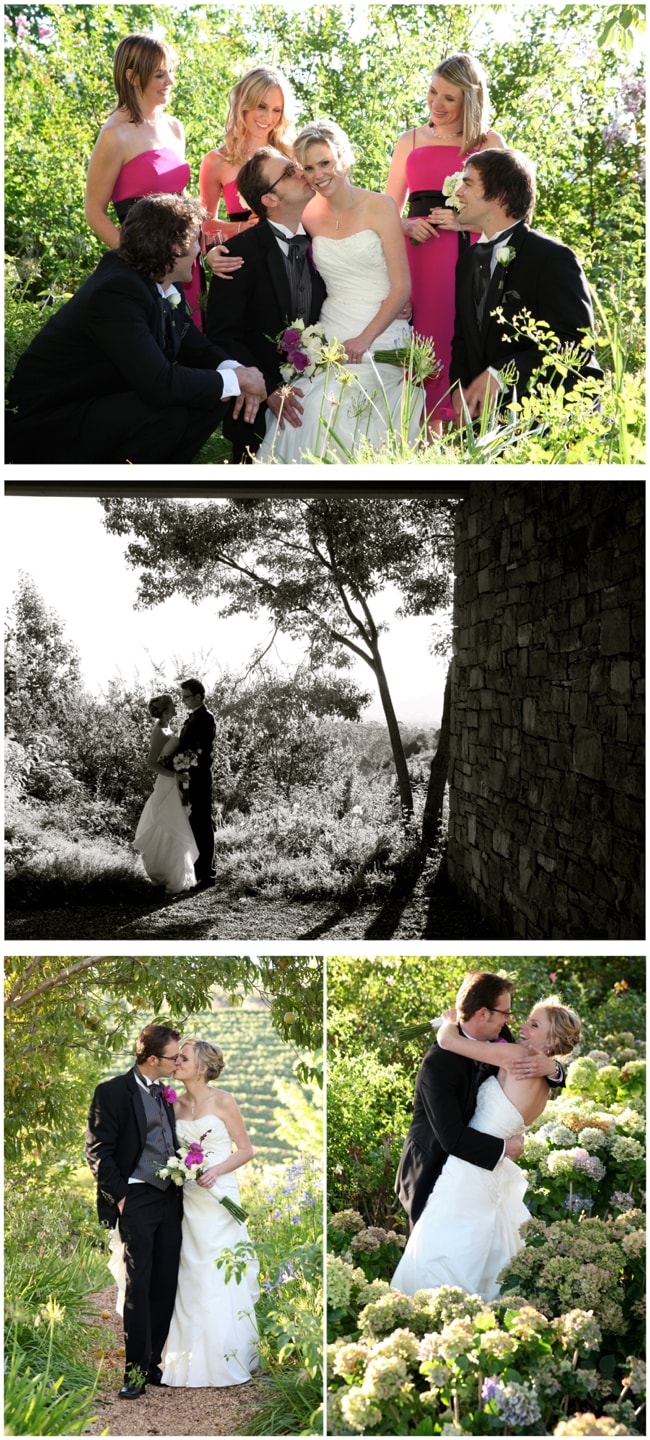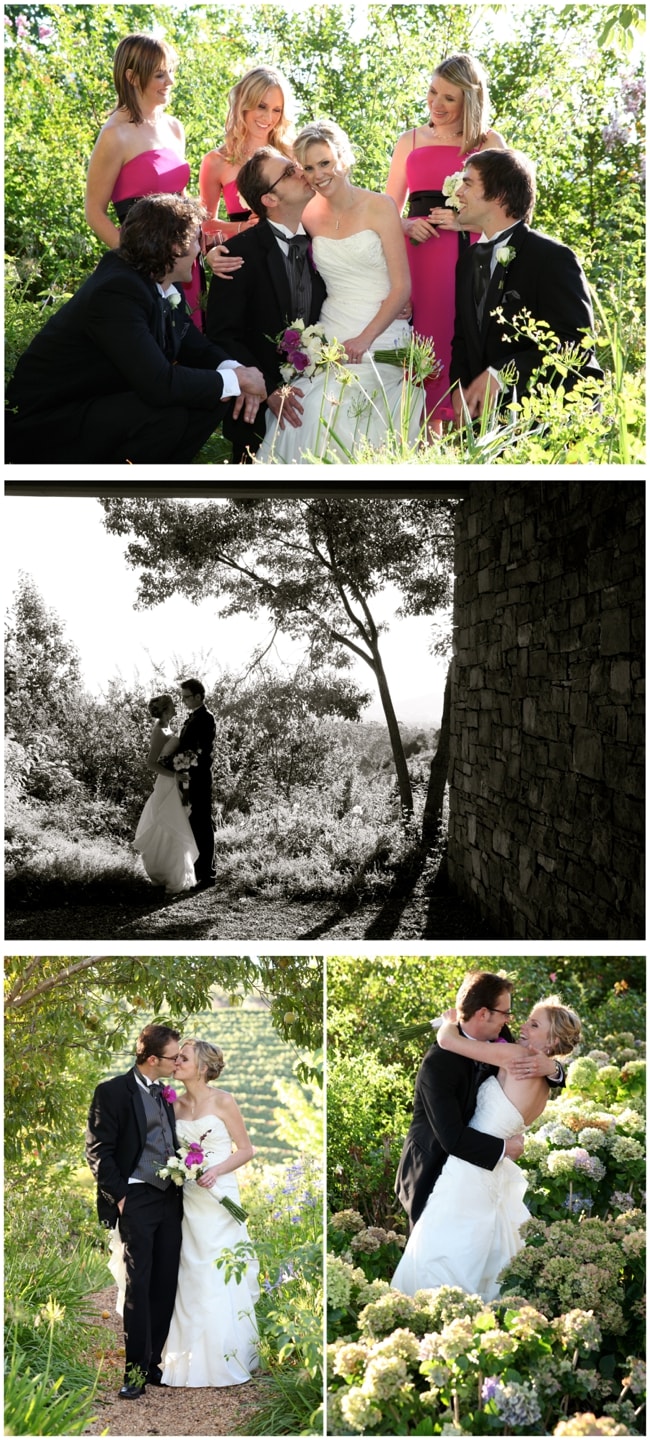 Den and I just wanted a party – no pomp and ceremony. It was a case of 'eat, drink and be merry!' We cut the cake as soon as we entered the reception (great idea!) and didn't even end up throwing the bouquet or garter as time slipped away from us, but instead Den handed them to my brother and his girlfriend, who we hope are next in line. Our DJ managed to get everyone on to the dancefloor, which was just what we wanted, and in true Denis style he made sure we stayed until the very end … no amount of hinting from the bridesmaids could get him to leave the party to take his poor, exhausted bride home!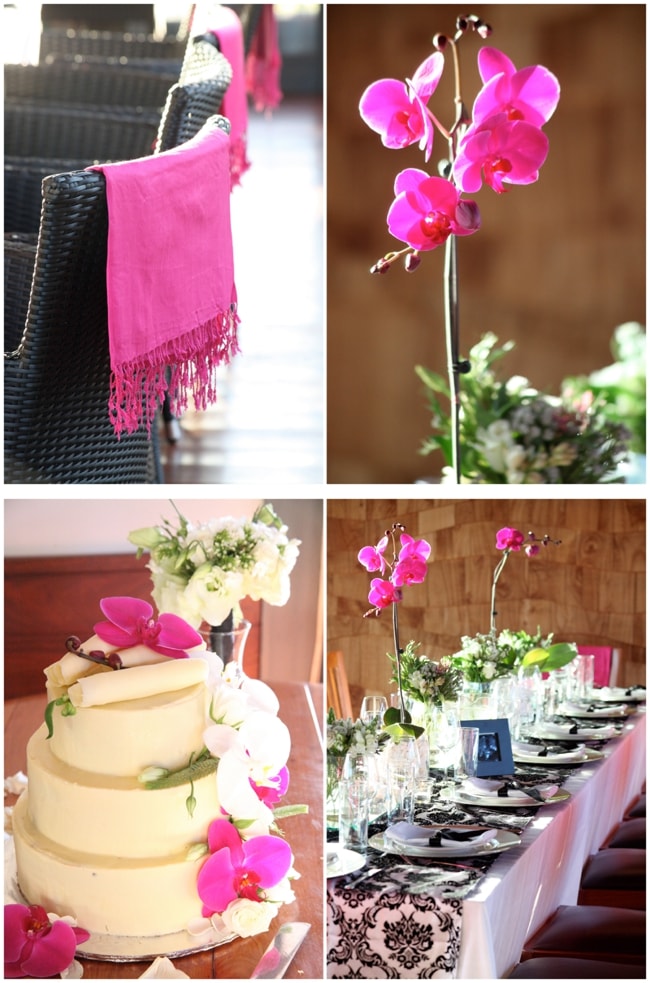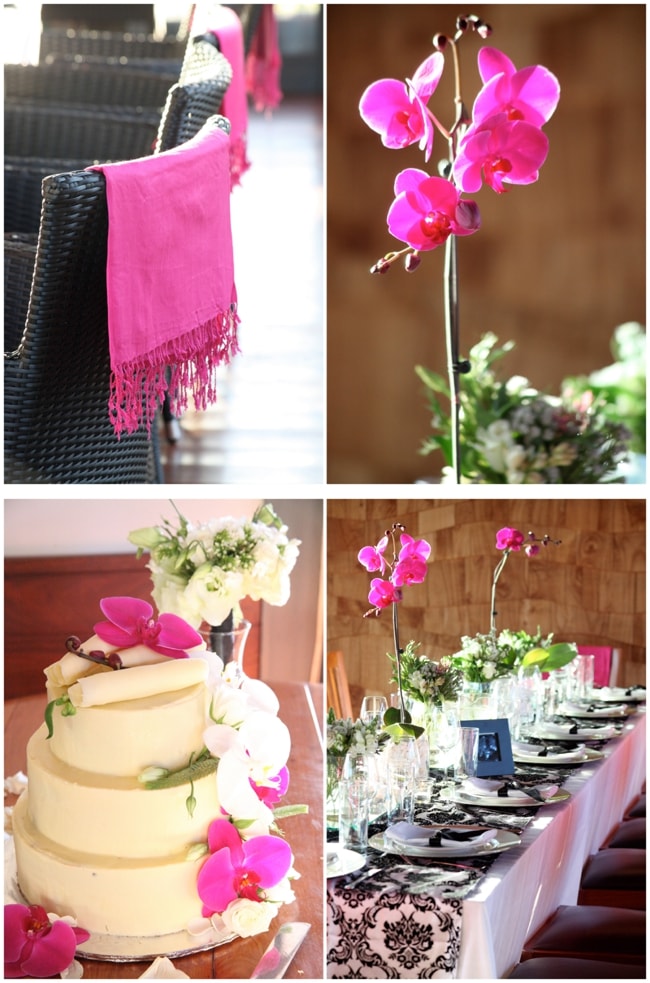 The things I loved most about the day were having all my favourite friends and family in one room at the same time, my dress and my hair (which were perfect for me) and of course, walking down the aisle in the Cape sunshine to marry the man of my dreams!

Leigh's top tips for wedding day sanity:
Get enough sleep the night before.
Try to do as much as possible ahead of time.
Whenever you mention the wedding, people get so excited and have a ton of questions. Enjoy it – it doesn't last long!
Don't stress the small stuff… or any stuff for that matter. Just relax and enjoy the whole day. The things that don't go according to plan break the ice and lighten things up.
Take as much advice as you can from the people who do weddings for a living.
EAT as much cake as possible!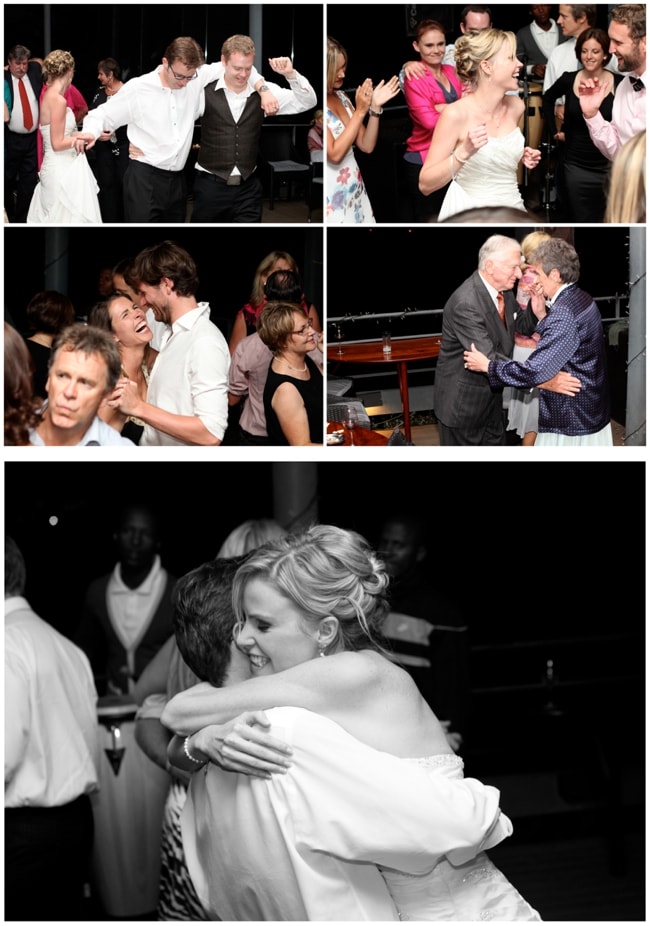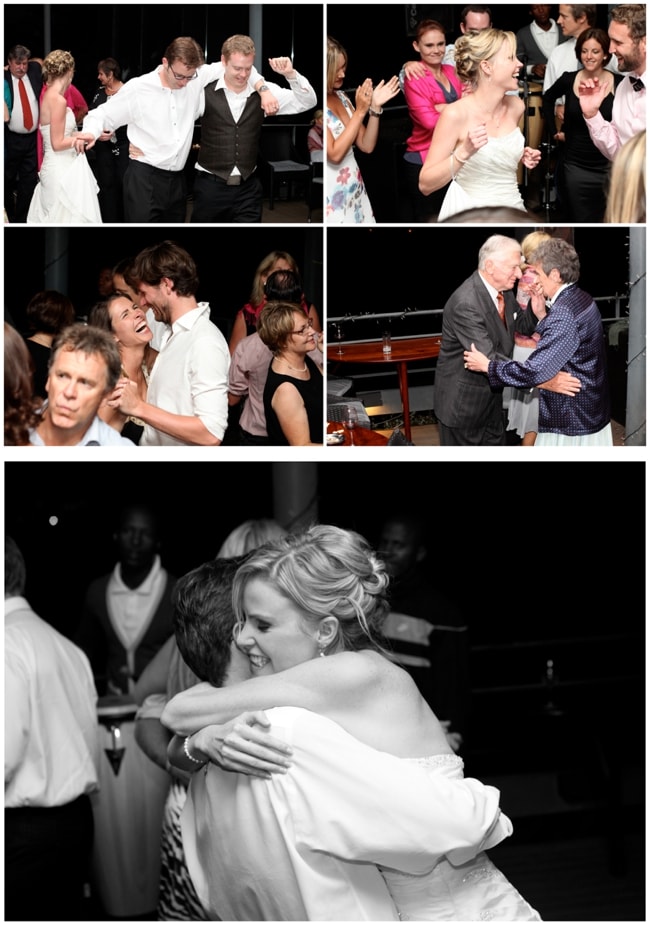 SERVICE PROVIDERS
Venue & catering: Tokara | Photographer: Simone Alexander of Alexander Photography | Videographer: Andrew Alexander of Alexander Photography | Flowers & decor: Nadia and Zenobia  – [email protected] | Dress: Berketex Brides, London | Bridesmaids' Dresses: Dessy | Cake: Melissa's | Hair & makeup: Lori Mauerberger | Jazz Band: www.trilogymusic.co.za | Music: DJ Rene