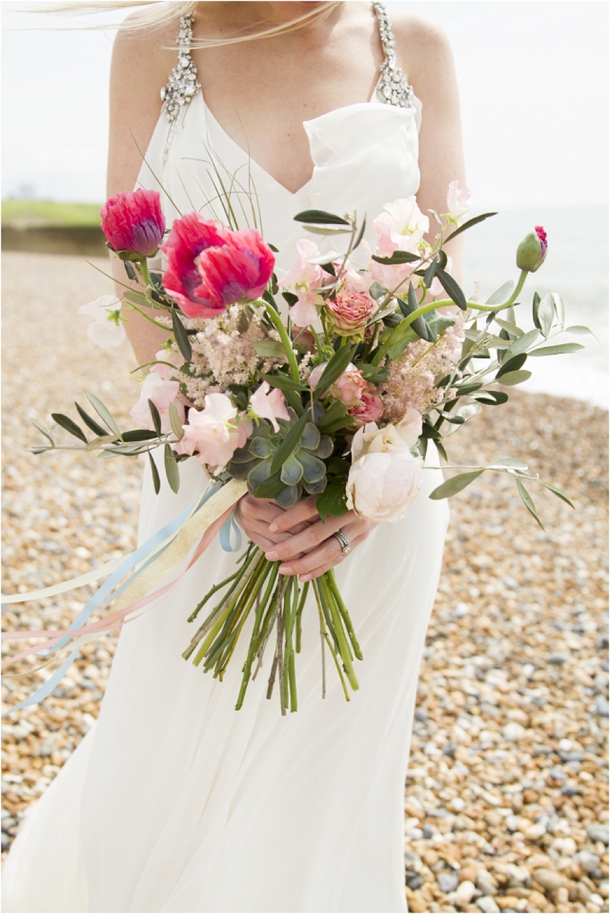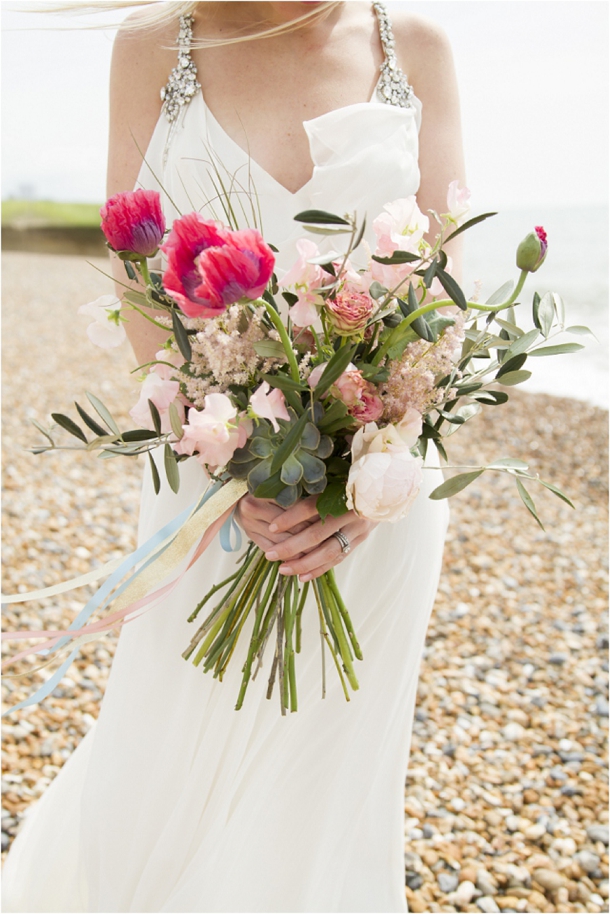 Good morning, brideys! We're kicking off this week with some fresh, beachy inspiration courtesy of the awesome Maxeen Kim, who I first met last year when she was part of our Editorial Wedding workshop. When Maxeen let me know she was putting together a styled shoot loosely inspired by one of my absolute fave SBB inspiration boards, Hawaiian Honeysuckle, I was super excited, and even more so knowing it stars another of my favourite people, the beautiful Ché of indielovebooks. The original board was all about laid back surfy style, which the team translated into a beautiful, ethereal boho setting with a bold tropical palette and sweet ribbon details. I ADORE the Jenny Packham dress, and that casual, hand-tied bouquet with the perfect pop of fuschia complements it perfectly. Best of all, the tablescape was created with real (aka budget conscious) brides in mind, so get ready to be inspired!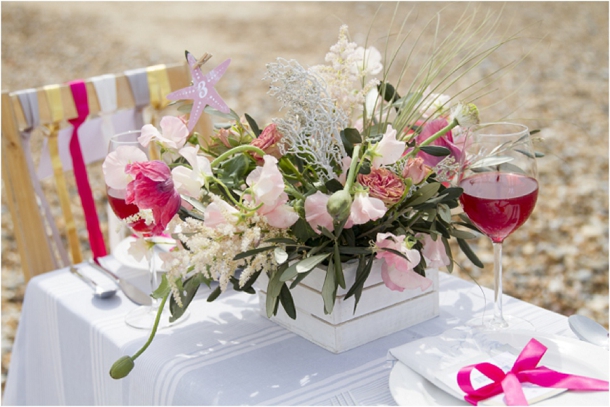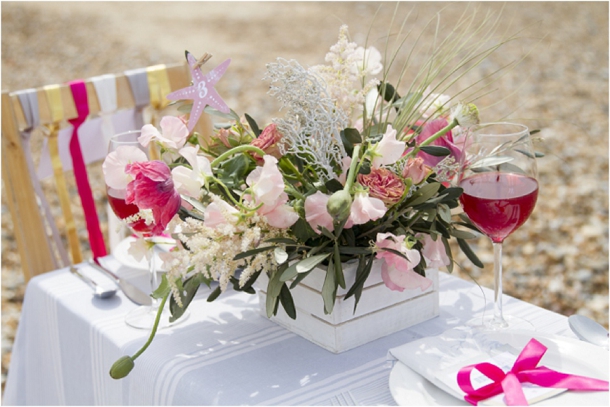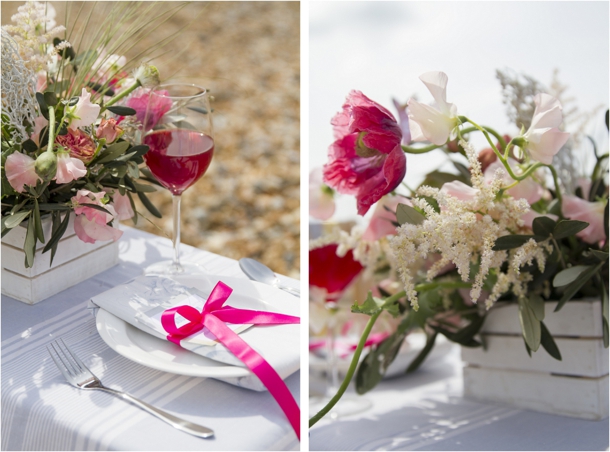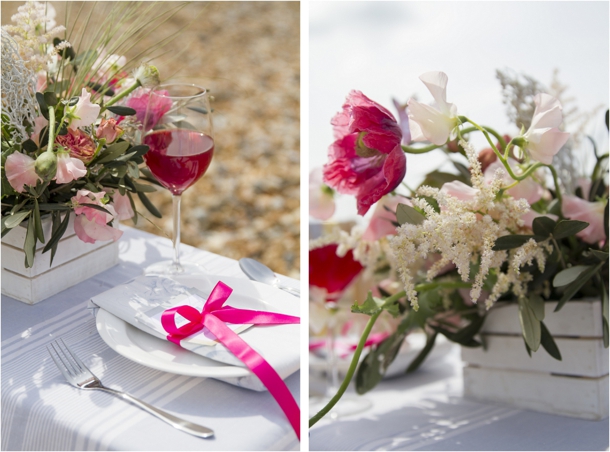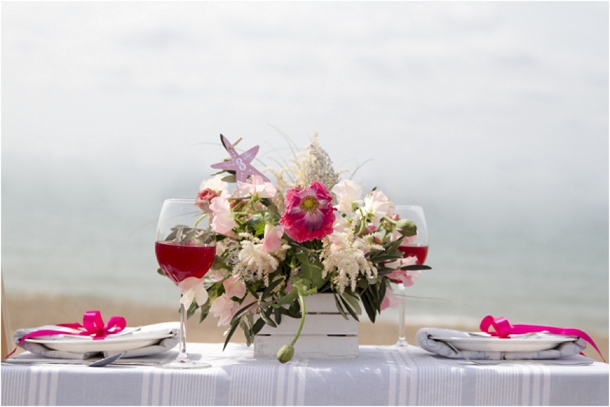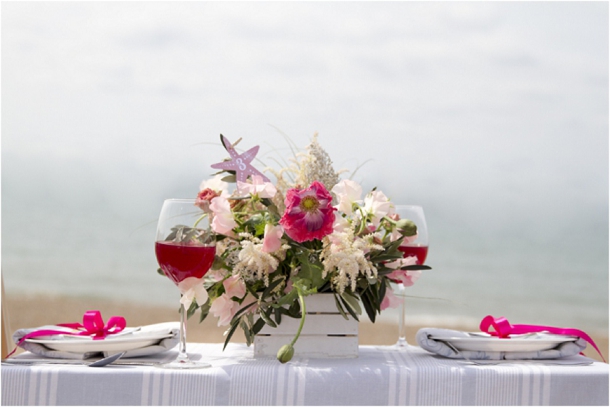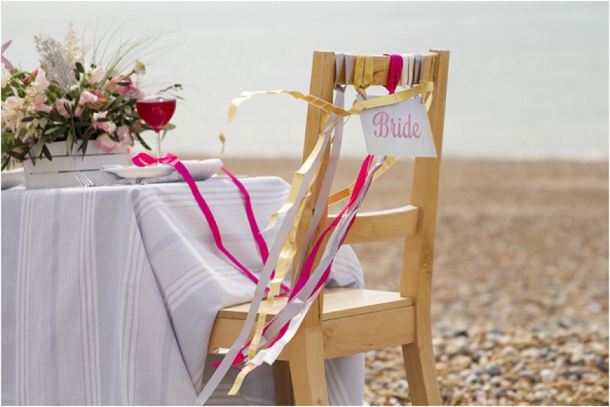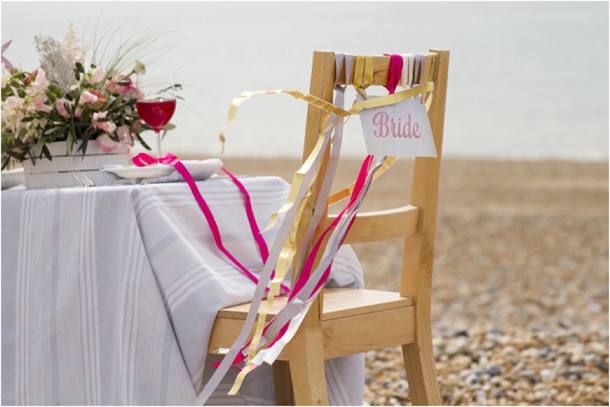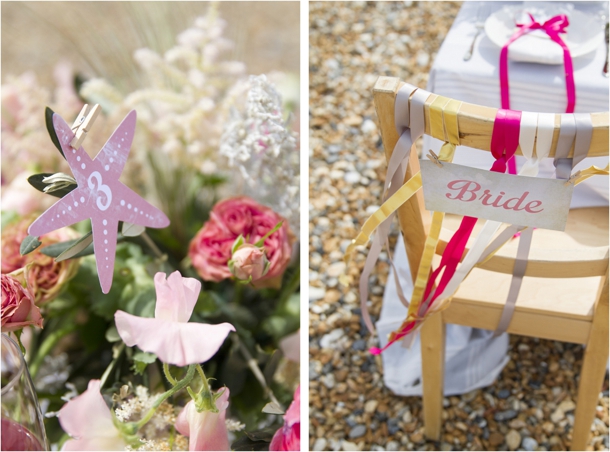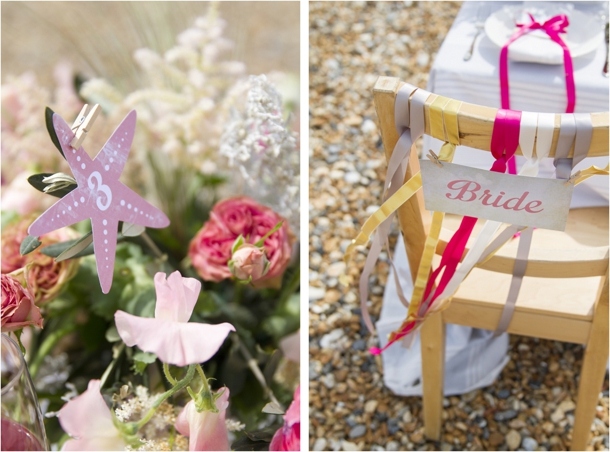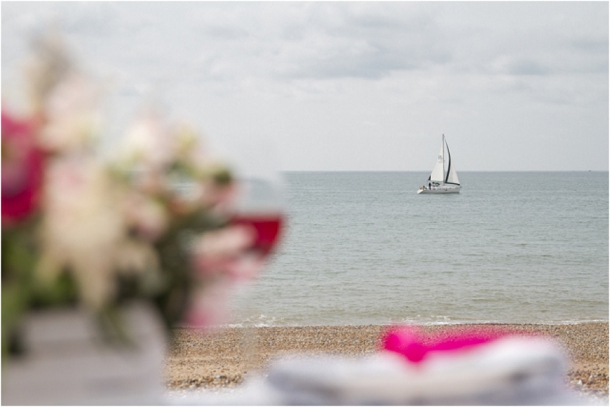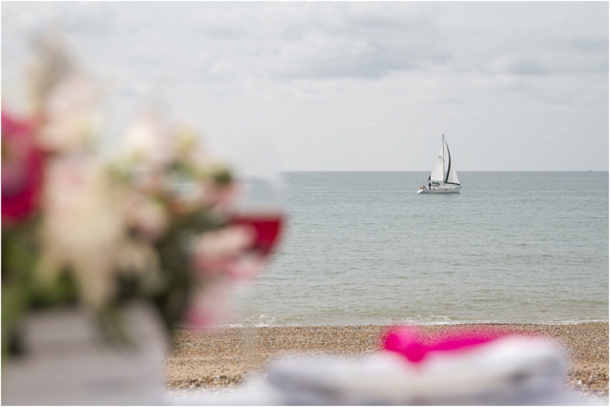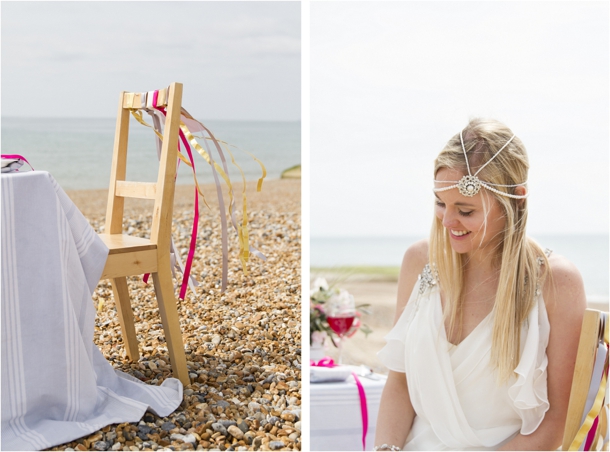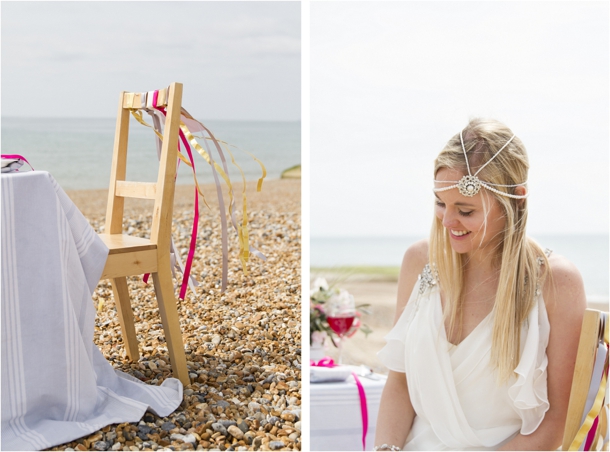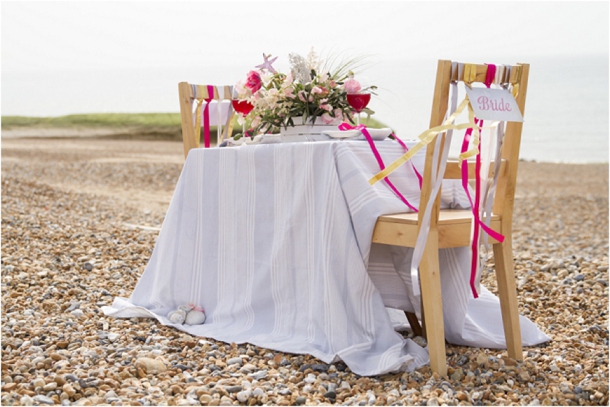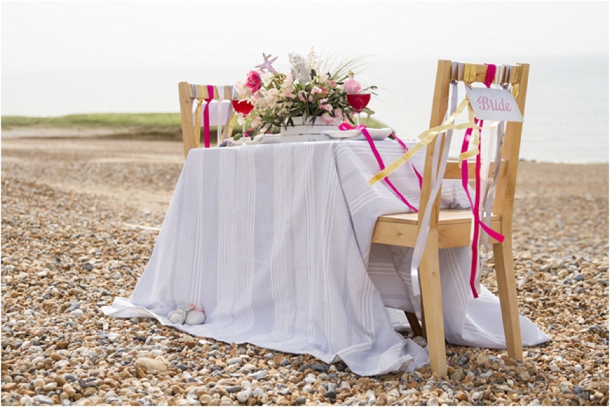 Maxeen sent over some background info for us…
We were initially inspired by the Hawaiian Honeysuckle mood board but we wanted to put our own spin on it, deciding on a pink, blue and neutral colour pallet. We wanted to do the shoot outside, taking advantage to the gorgeous English summer sunshine. We enlisted the help of Emma from Coco Weddings for our venue search. She offered an absolute treasure trove of information and possibilities, but in the end we went for something super simple, setting up a 'sweetheart' table on the beachfront between Brighton and Hove.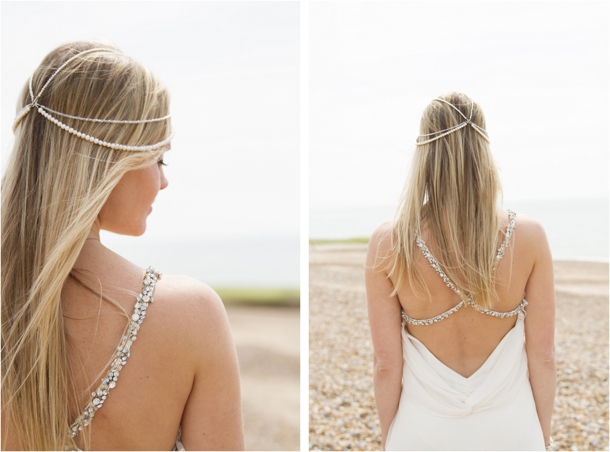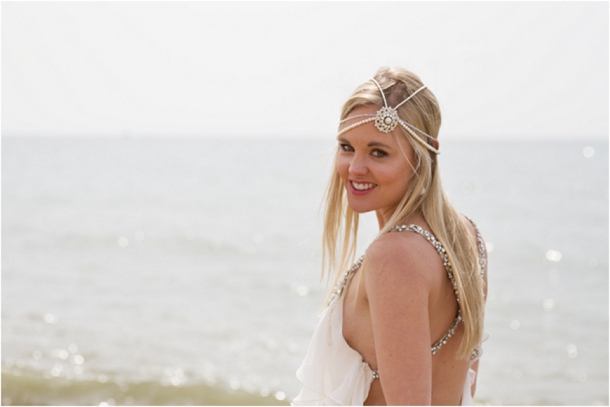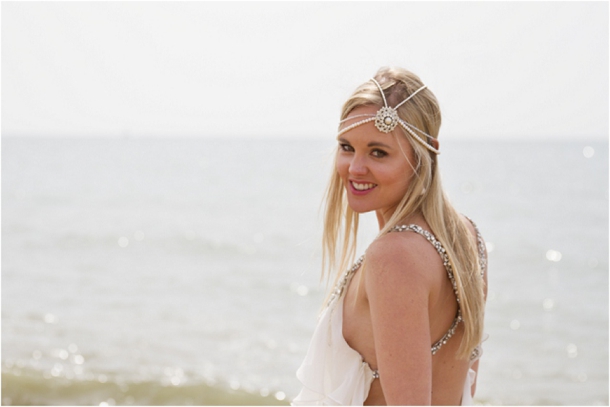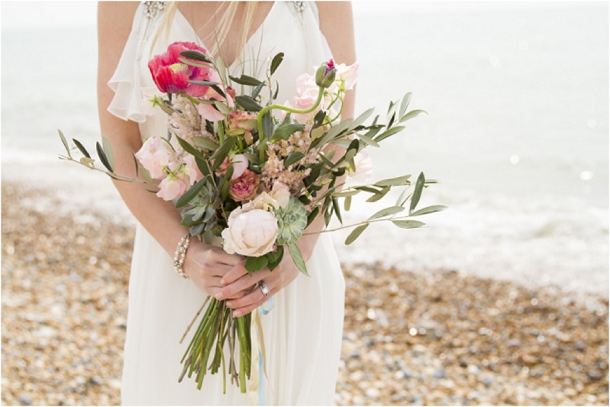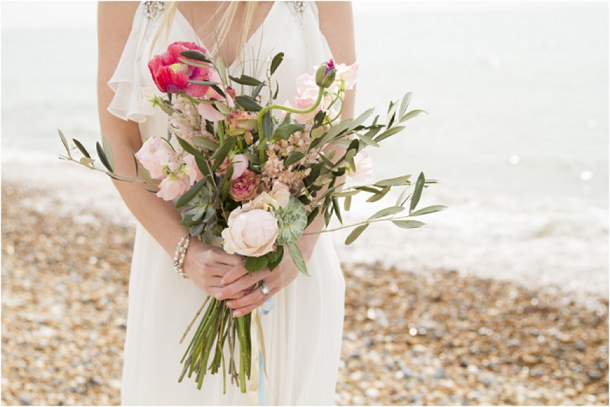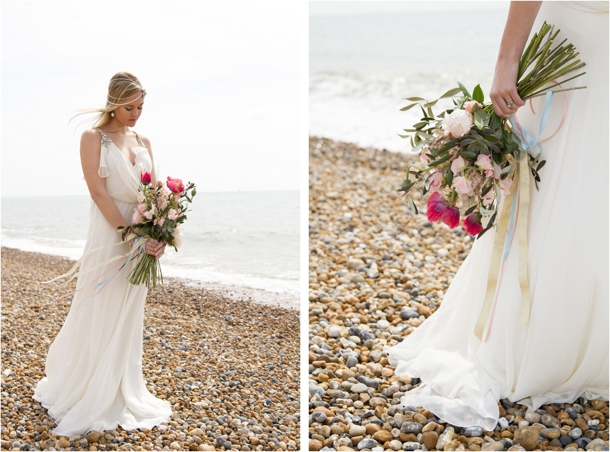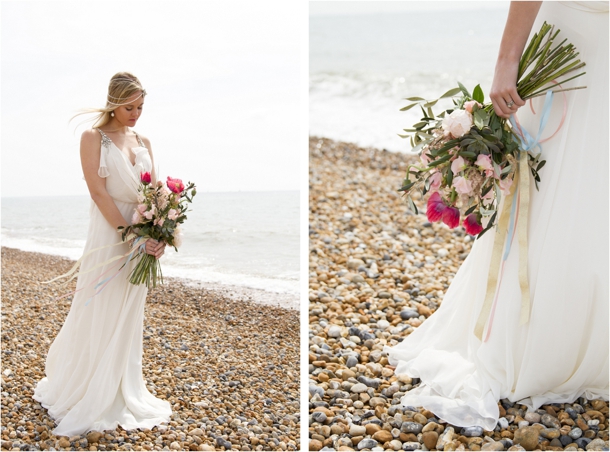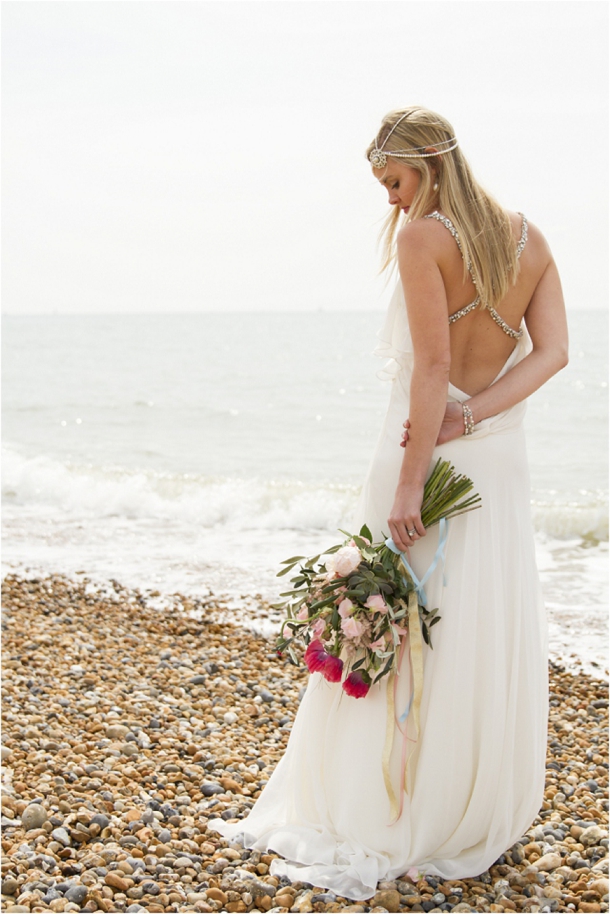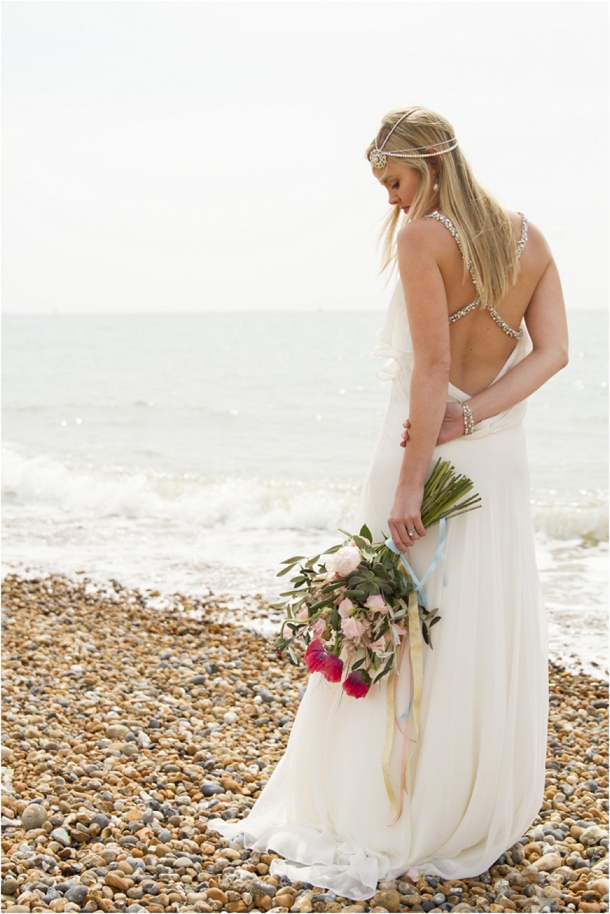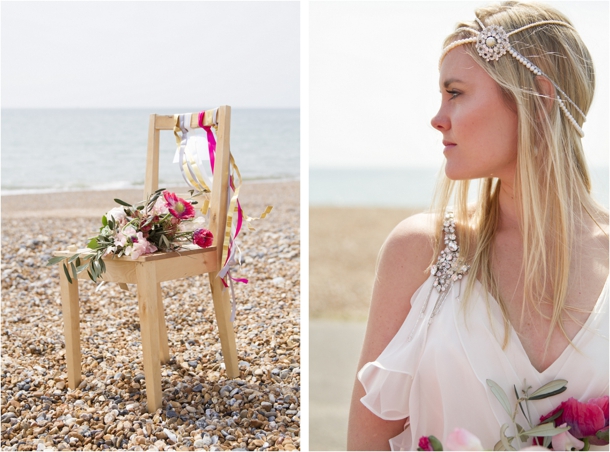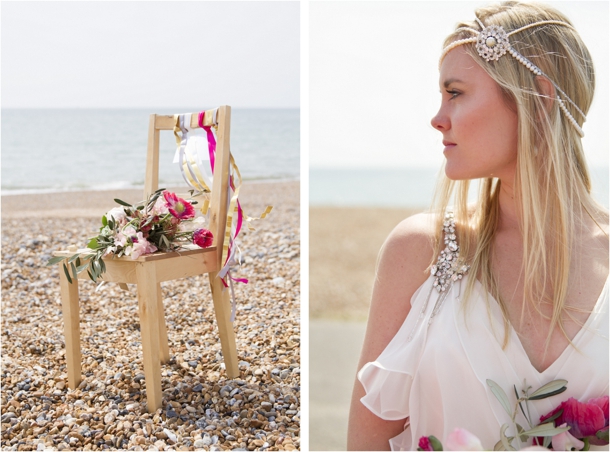 For the dress, we went for a more ethereal feel as opposed to lace. Jenny Packham's gorgeous 'Laurel' was lent to us by Jo from Bridal Path. It was the perfect mix of soft flowing fabric and glam detailing. Tanalee took inspiration from Laurel's detailing to create a custom alternative to the traditional veil. The headpiece was made entirely from real fresh water pearls. She also did the make-up for the shoot, keeping the colours natural and adding a pop of colour on Ché's lips.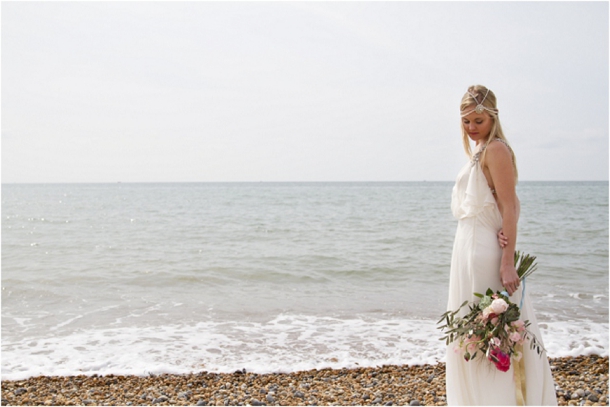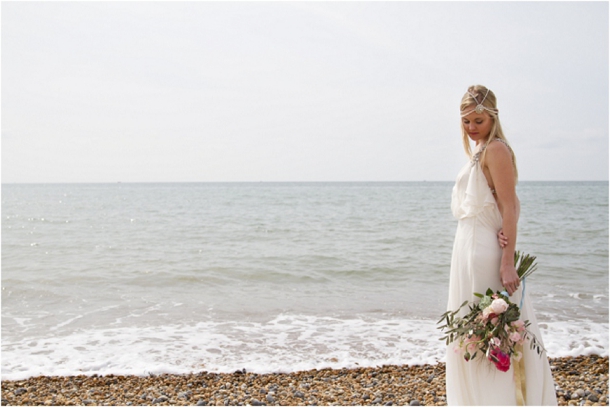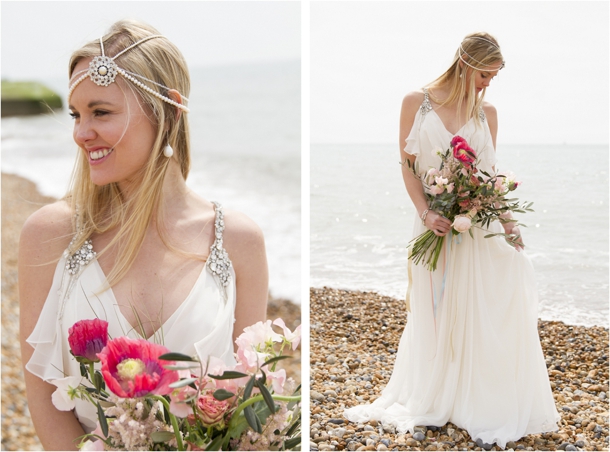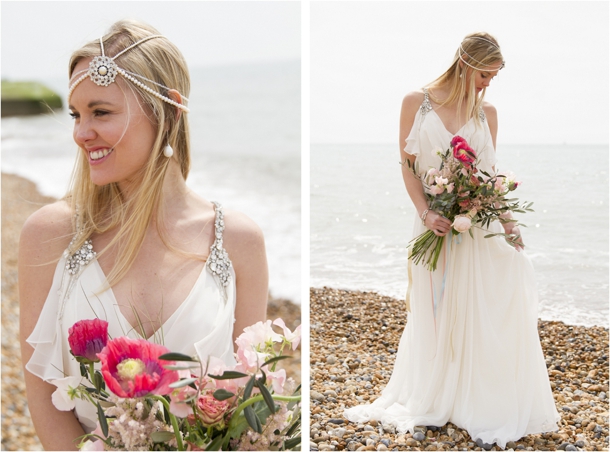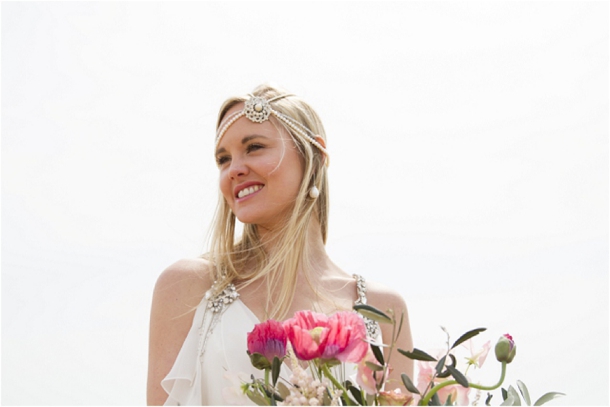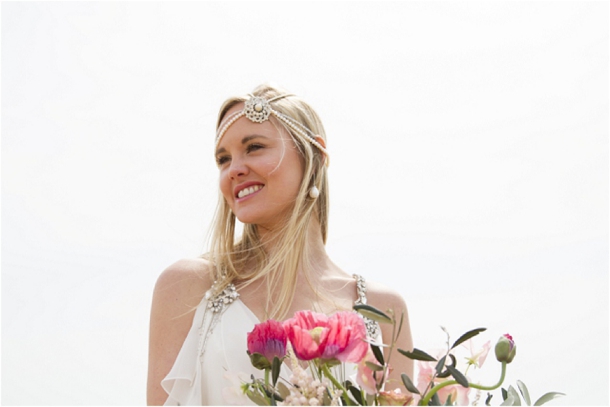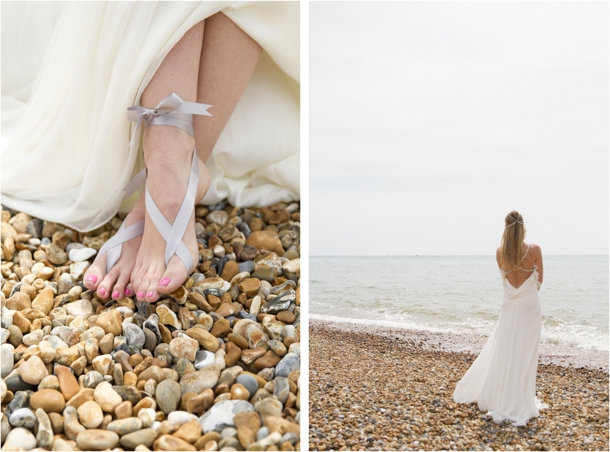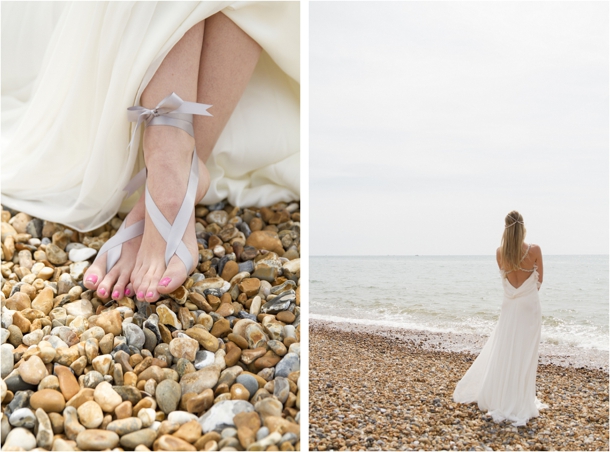 The stationery was created by the lovely Lorren (who Ché referred to me). Couple the stationery with the gorgeous flowers by Blue Sky Flowers, and all the colours of the shoot were brought together perfectly. We wanted to highlight the fact that by simple styling and use of a well thought out colour pallet, you can create something beautiful and cost effective.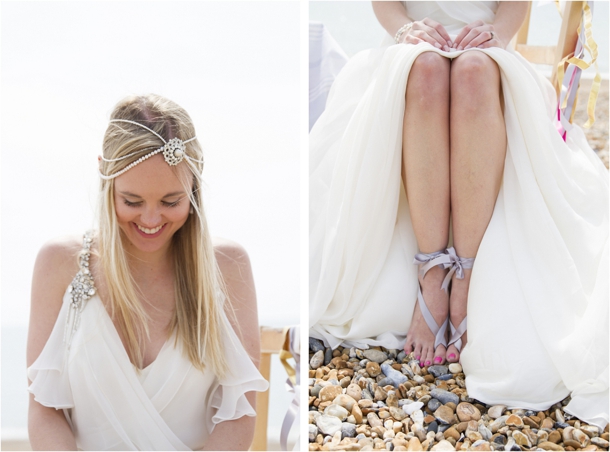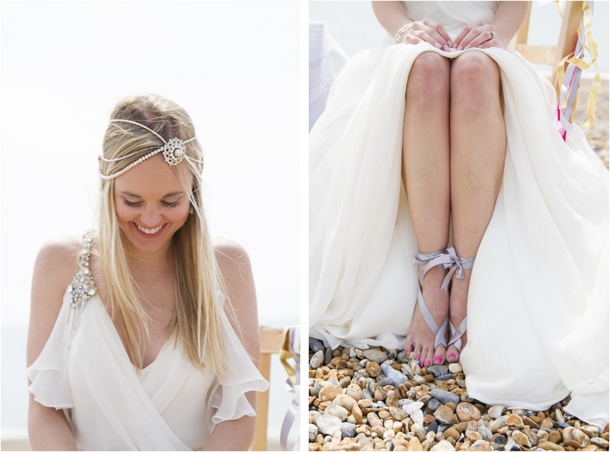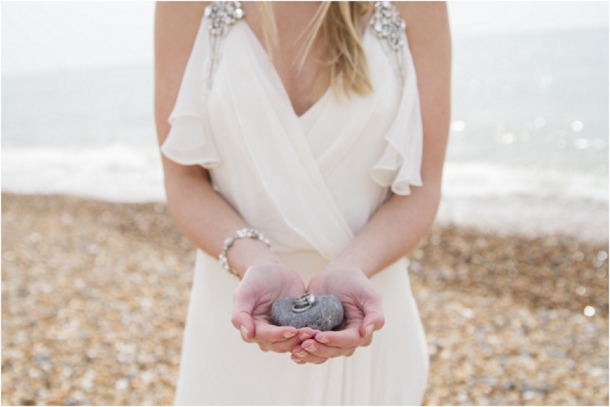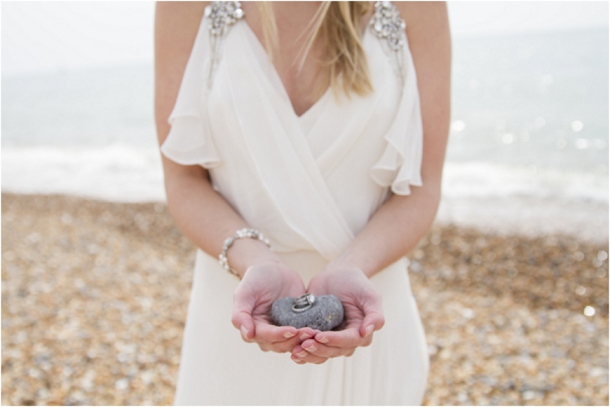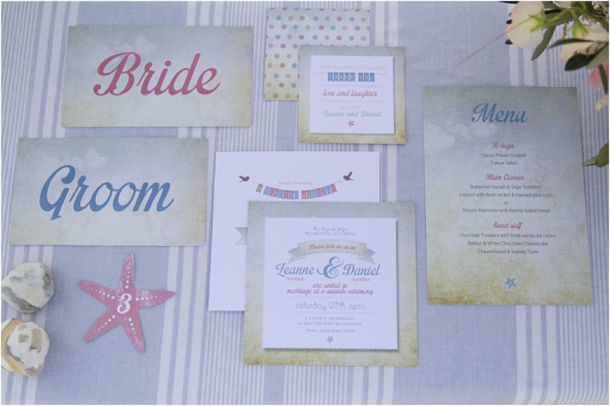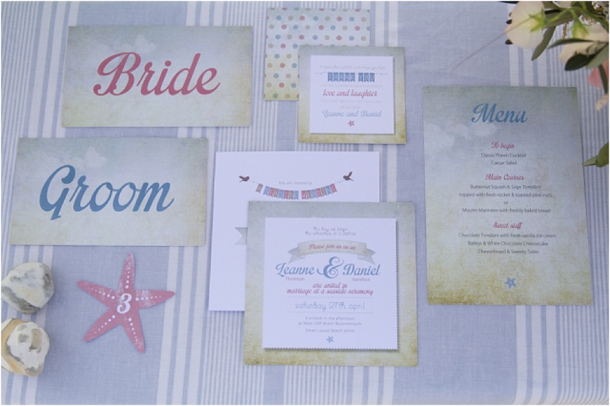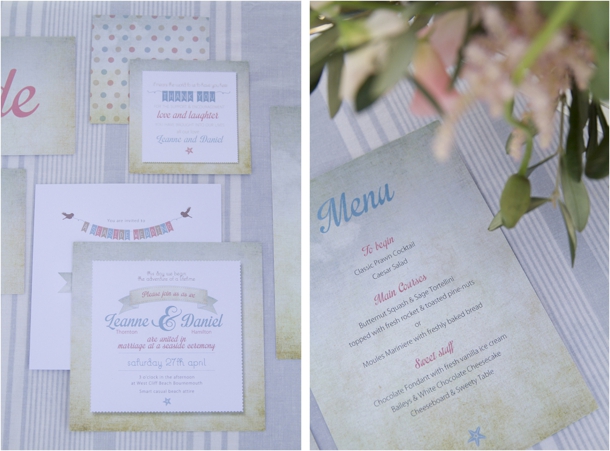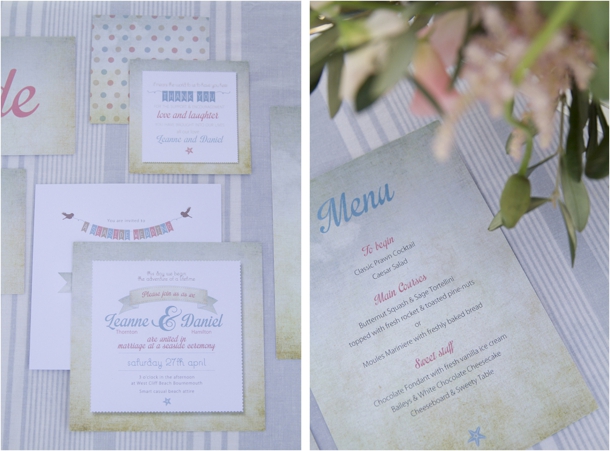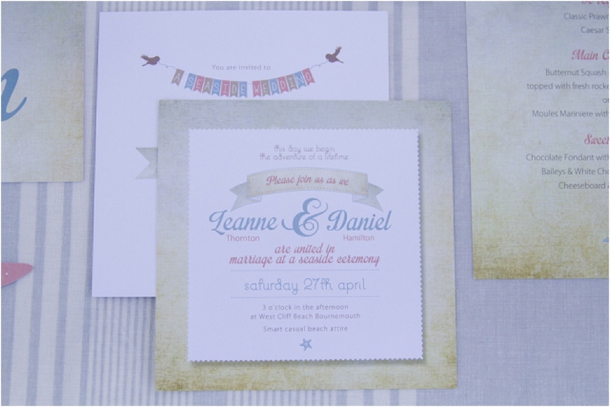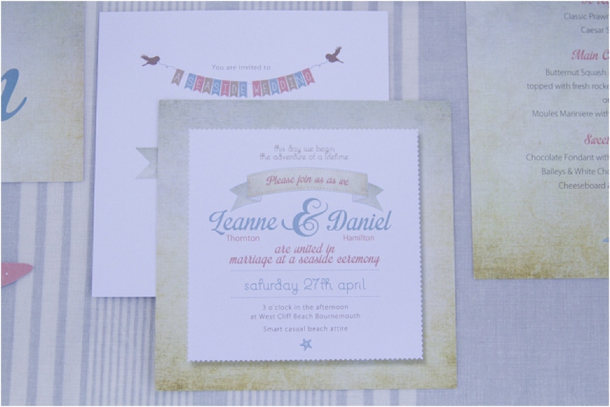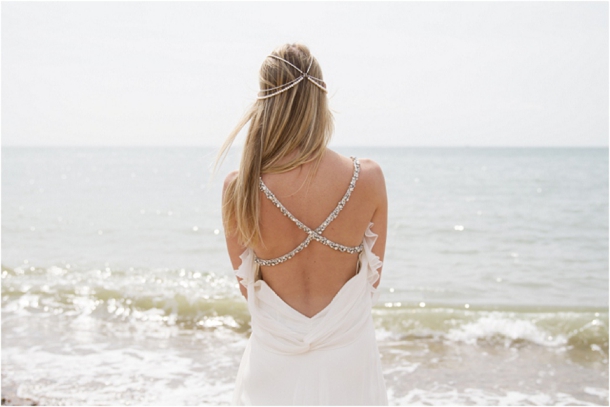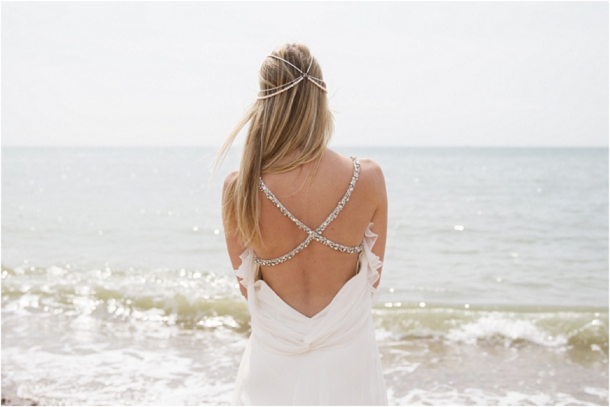 SERVICE PROVIDERS
Photography: Maxeen Kim Photography | Dress: Bridal Path | Flowers: Blue Sky Flowers | Stationery: Lorren Fernandez | Make-up & Accessories: Tanalee Gladwyn | Model: Ché Dyer