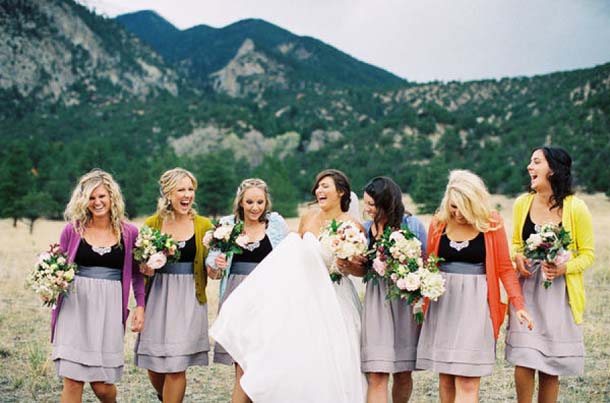 It might be sunny in London at the moment (ha! worst summer in years, for the record) but I know my South African readers are feeling the chill. I know this because my mother, who lives in Durban, where it's never anything less than about 30 degrees, keeps telling me how cold they are. Which probably only means it's too cold to get in the pool, but not do anything drastic like wear long sleeves or anything. So my mom may not be getting any sympathy from me (sorry, ma!), but in Cape Town and much of the rest of the country, it gets a bit more nippy noodles. And if you've chosen to have a winter (or hell, a spring or autumn, with the unpredictability of the weather these days) wedding, today's roundup is just for you. In fact, this trend makes me feel so cosy that it's almost worth having an out of season wedding for! One word: Cardies.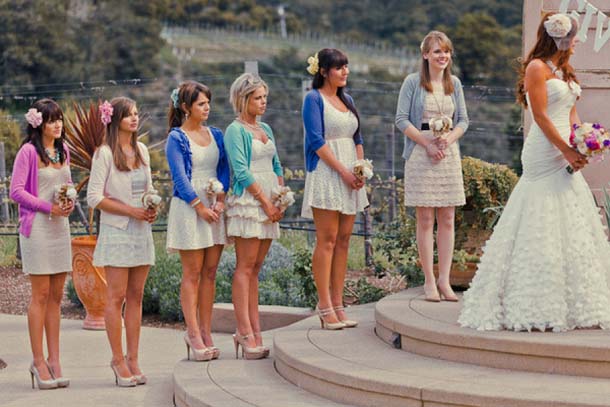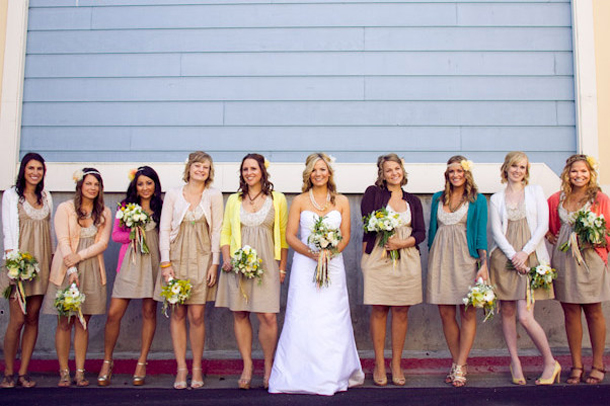 Image credits: 1- Smitten Photography via Style Me Pretty; 2- Jason + Anna Photography via Style Me Pretty; 3- Cameron Ingalls via Style Me Pretty

Cardigans look absolutely ADORABLE on bridesmaids, and they have been popping up all over the place in the last year. Especially in yellow, for some reason (but who doesn't love sunny knitwear?).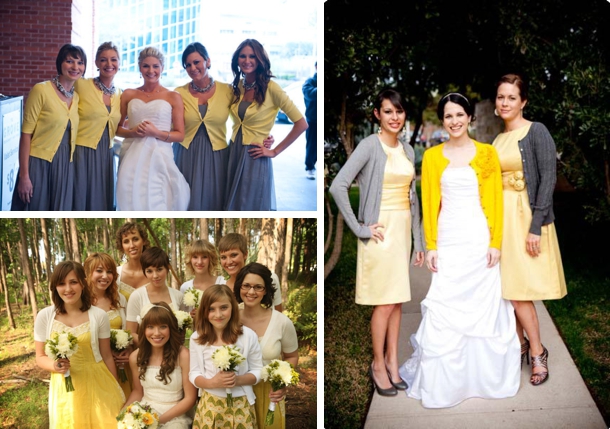 Image credits: Paper Dolls Photography via Style Me Pretty (top left); Beulah Anne via Once Wed (bottom left); She-N-He Photography via Wedding Bee (right)
I love the way that they can be used to add variety to matching dresses, or alternatively worn over different dresses to bring the look together. Aren't they the cutest? Plus, trust me, your girls will THANK YOU.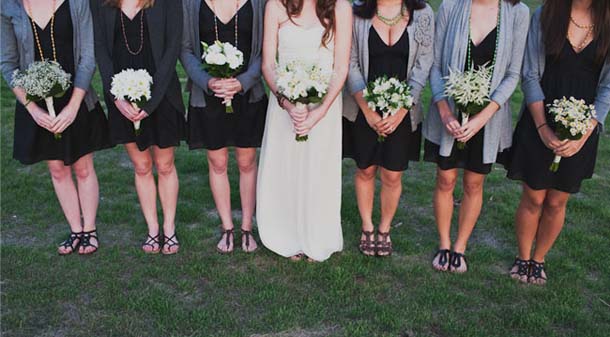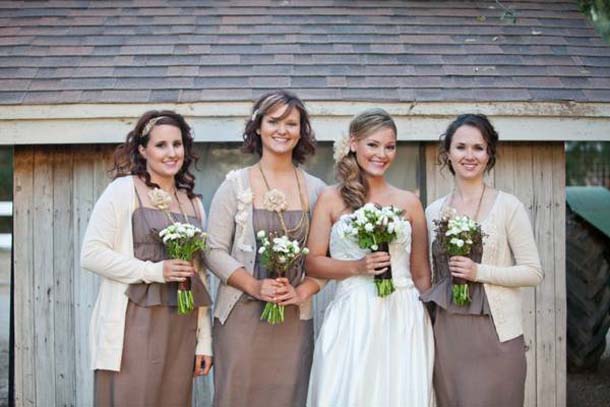 Image credits: 1- Tyler Branch via Green Wedding Shoes; 2- Jasmine Amber via My Wedding
But there's no need to let your maids have all the fun.. I'll be back tomorrow with some knitwear inspiration for the brides!

Click on any of the product images to shop. For the most recent bridesmaid dress finds, check in with our Bridesmaid Boutique Pinterest Board.
NOTE: This post includes affiliate links
More bridesmaid dress posts:
Lace | Stripes | Ice Cream Pastels | Floral Prints | Glitter | Great Gatsby/1920s | Skirts | Ombre | Key colours | Mismatched Neutrals | Illusion Necklines & Statement Backs