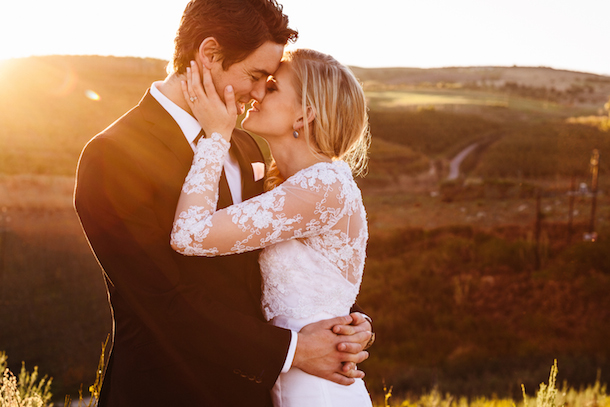 There's just something especially beautiful about winter isn't there? As much as I adore carefree summer days, winter has a special coziness and intimacy, a sense of sparkling snowy romance that's straight out of Dr Zhivago (even if most of South Africa doesn't actually have any snow). That's why I love that more of you are planning winter weddings these days. And if you were in any doubt, you just have to look to today's sophisticated soiree, in shades of white and cream for inspiration. From bridesmaids in sleek little white dresses (LOVE this look) and on-trend long sleeved lace for the beautiful bride, to lush white blooms with touches of gold and lots of clear glass on the tables, it perfectly reflects the clear winter sunshine outside Rockhaven's rustic walls, as well as the glow of love and joy within. The lovely Kristi Agier was on the scene to capture each special moment for ever and always.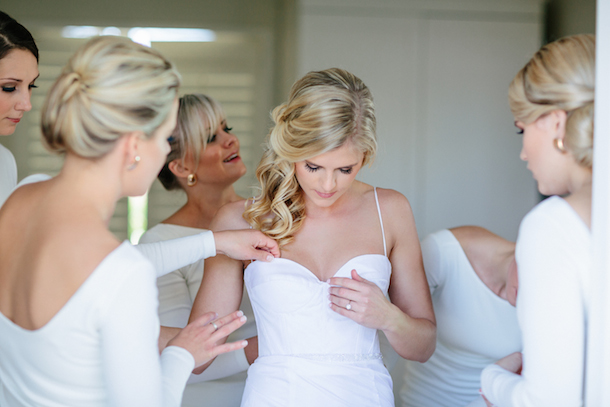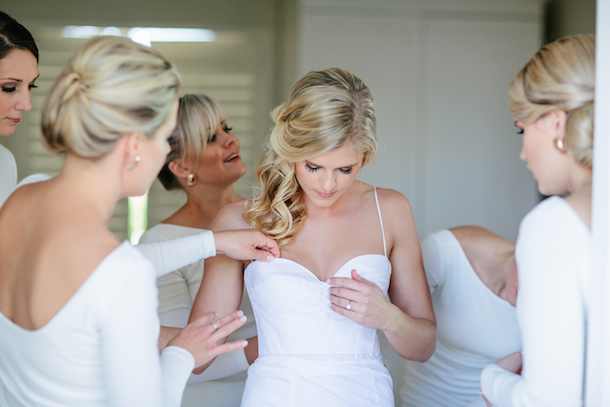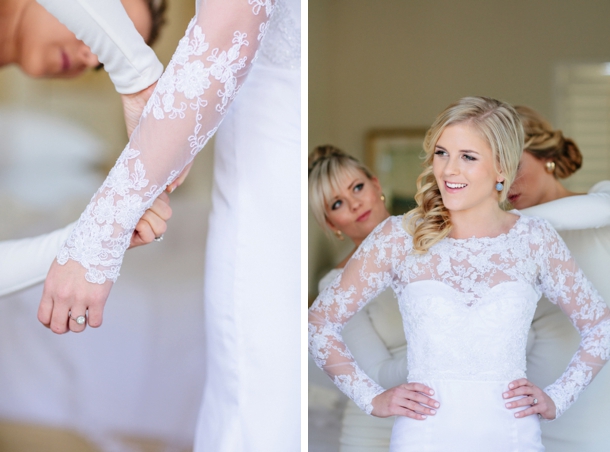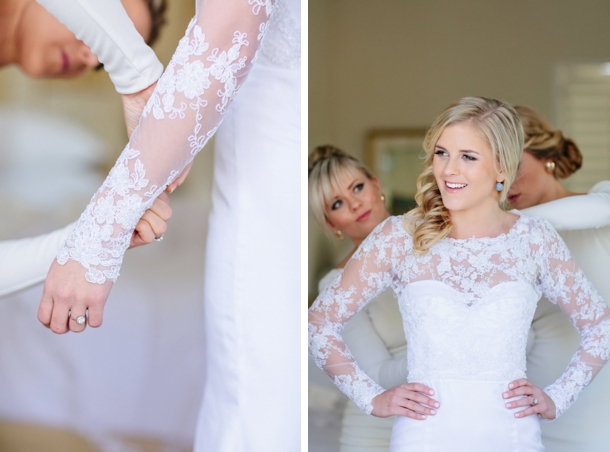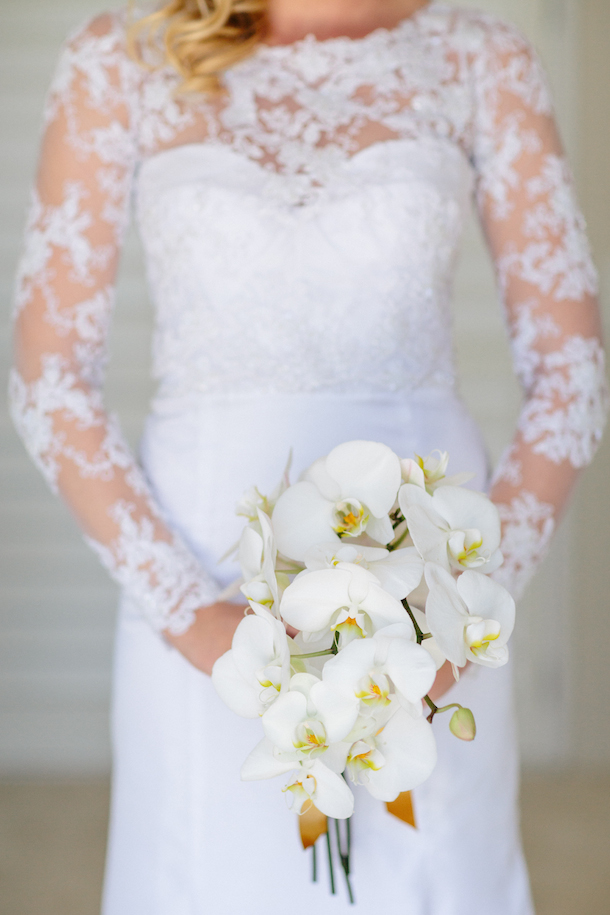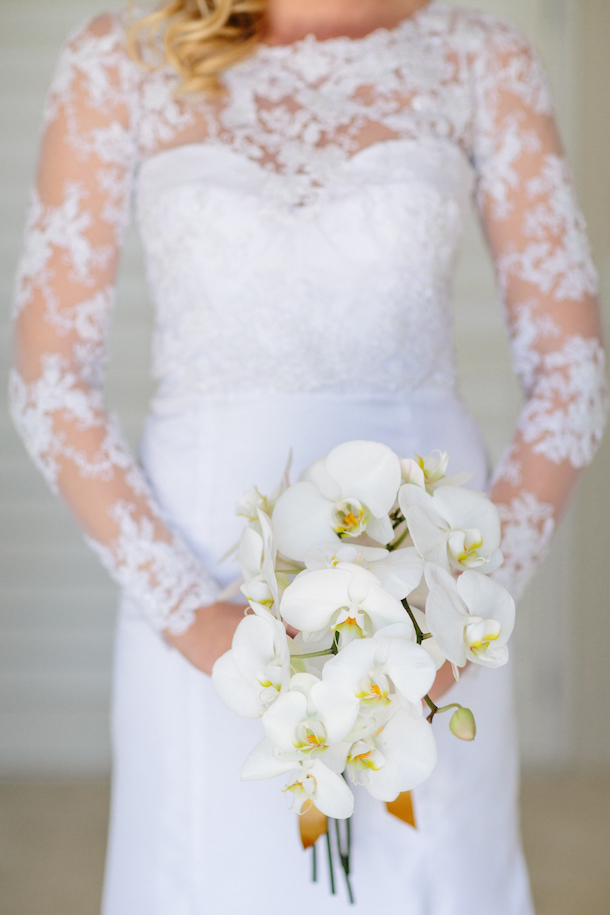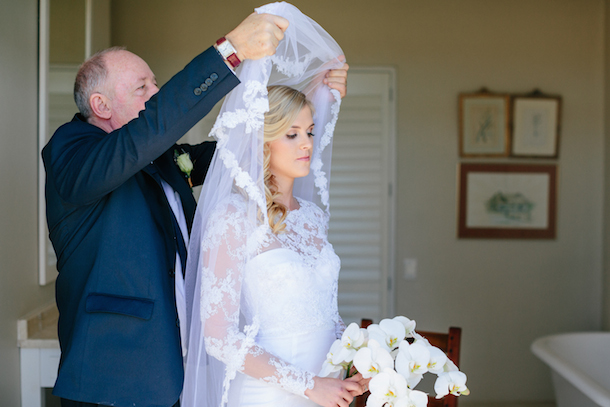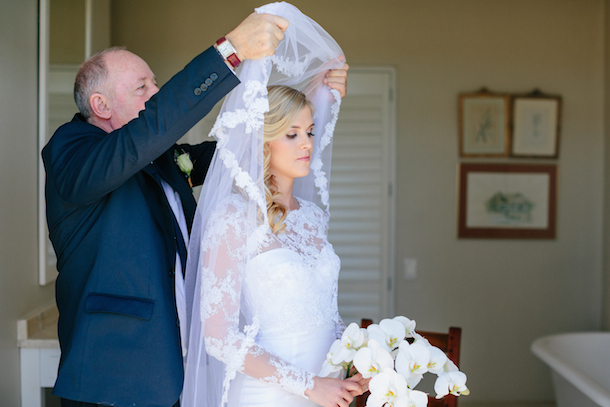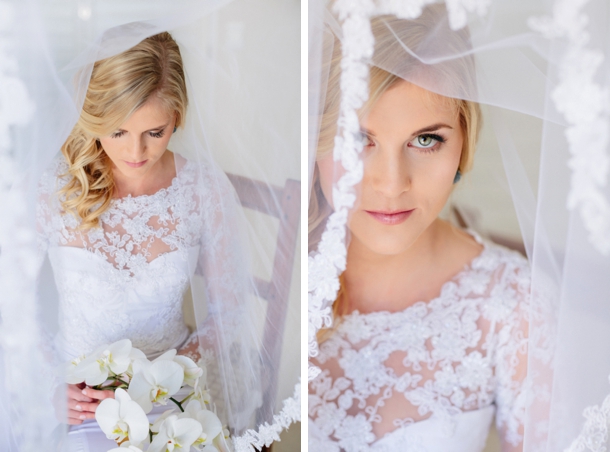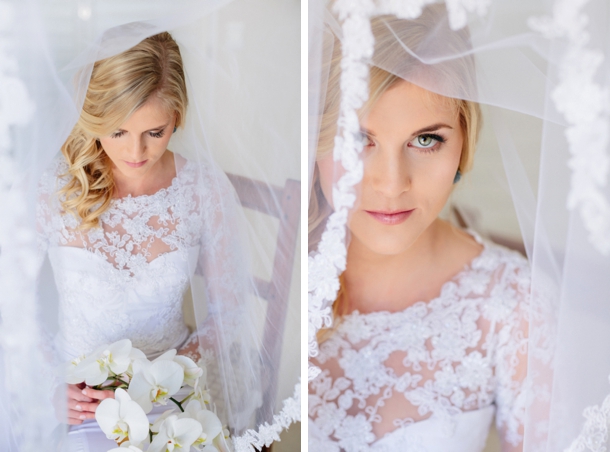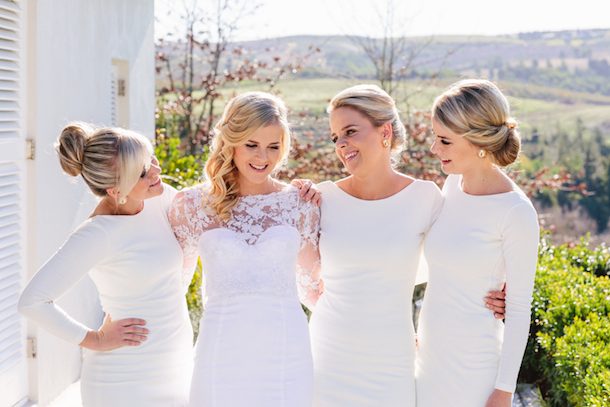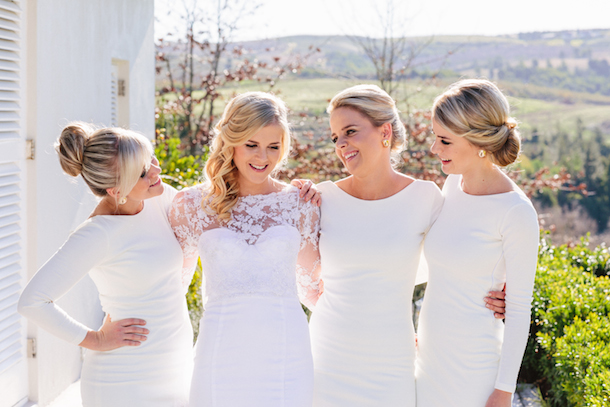 Love Story
Nic and I met through a mutual friend four years ago. Nic was heading home on a Friday night to study for his CFA exam and I was heading out to dance. I think it was safe to say I thought he was a nerd and he thought I was a ditzy blonde who loved to party. We were reintroduced at another mutual friend's wedding, where Nic invited me to church. I began attending the church, and we became best friends and shared so much together. A couple of months passed before Nic stated that his intentions were to date me and that he would love to take me for dinner, to which I swiftly replied: "Absolutely not. You will ruin everything if you do that!" After Nic's persuasive, very charming ways, I eventually agreed to dinner. True to his personality, he blew me away by taking me to one of the top restaurants in Cape Town and wining and dining me. By the end of the evening, I knew that there was a future for us.
The Proposal
Nic proposed during a photoshoot, which he had given me as a Christmas present the year before (true to his sneaky way of making sure I didn't have a clue what was happening!) In the middle of the photoshoot he got down on one knee with the most beautiful, thoughtful ring (our initials are designed on the side). This was followed by a day of celebrating with our nearest friends and families at various stops, starting with a breakfast for the two of us at the Twelve Apostles, champagne on the beach with our sisters, lunch with our parents in town, and finally finishing off with drinks at a rooftop bar in the centre of Cape Town. Everything was thought of – he even had photos of our morning's photoshoot already framed and displayed at the last stop of the day.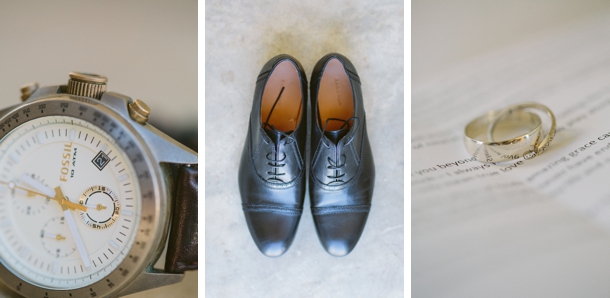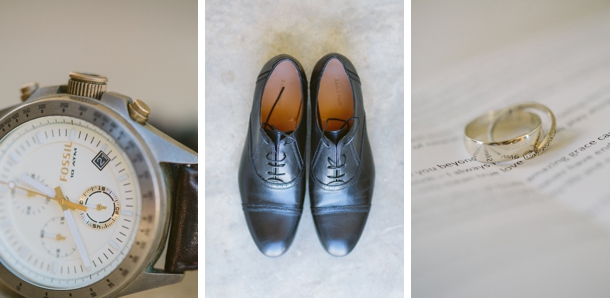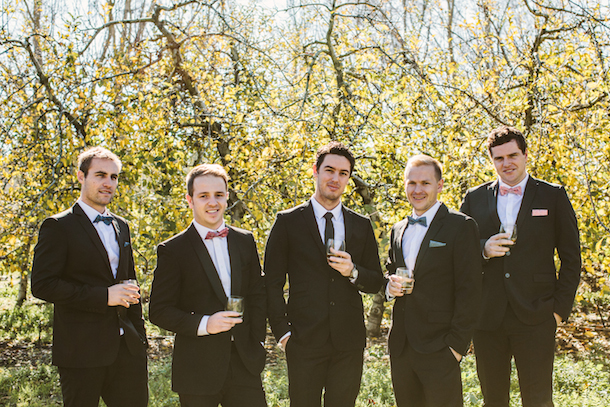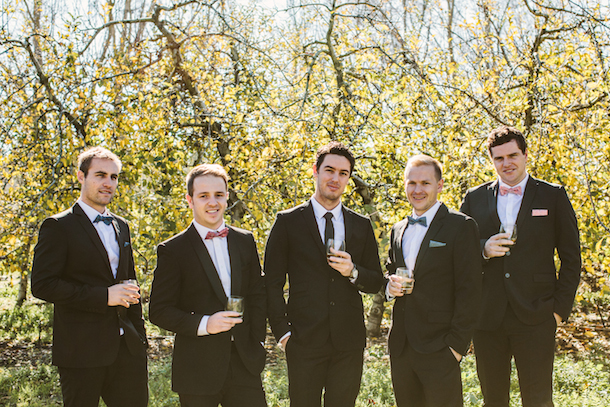 Wedding Style
As an events co-ordinator, I was determined to do most of the planning on my own and the result was a wedding that included a mix of everything Nic and I love, everything from traditional to contemporary to totally out of the ordinary. We took our inspiration from the fact that we were only ever going to get married once, so we may as well include everything we loved. I had always loved the idea of more traditional wedding décor with a contemporary flair, so we chose a neutral colour palette complemented by different shades of gold, mirrors and soft creams.
The Venue
I had originally wanted to get married at the Glass House in Franschhoek but Nic wasn't entirely sold on it, as a venue that requires a great deal of organising and outside suppliers. Fed up and upset at not getting what I wanted, I told Nic if he did the research and found us a wedding venue we both loved then we could go ahead with it. He found Rockhaven in Elgin, which he was told couldn't be used as the owners would be overseas at the time of the wedding, but Nic used his charm and persuasive ways and managed to get the owners to allow us to have our wedding there, even though they wouldn't be there on the day. We went to visit it a few weeks later and they had set up for a day wedding – we fell in love with everything about the venue, from the cats and dogs allowed to roam freely, to the beautiful charming boathouse on the lake for the ceremony. We loved that there was ample accommodation around the venue that our friends and family could spend the night there and that we could choose to make the venue our own.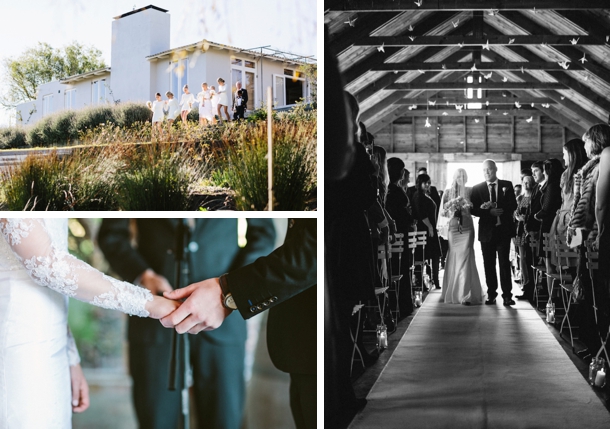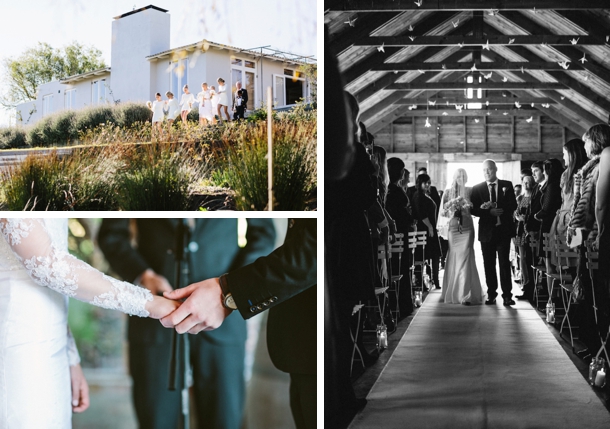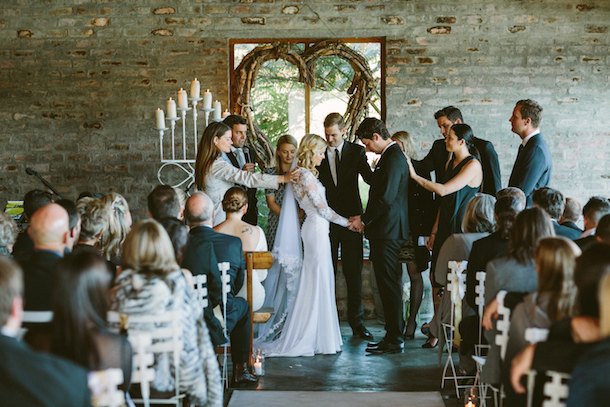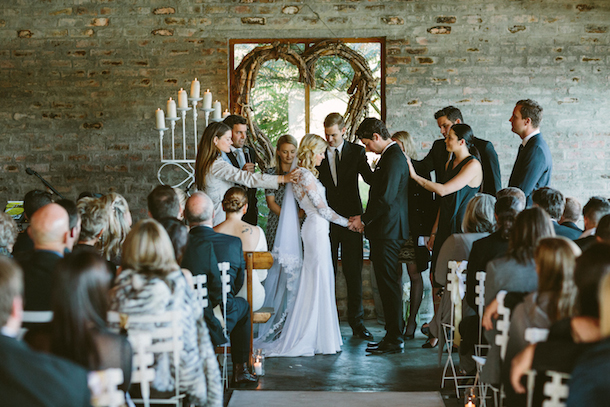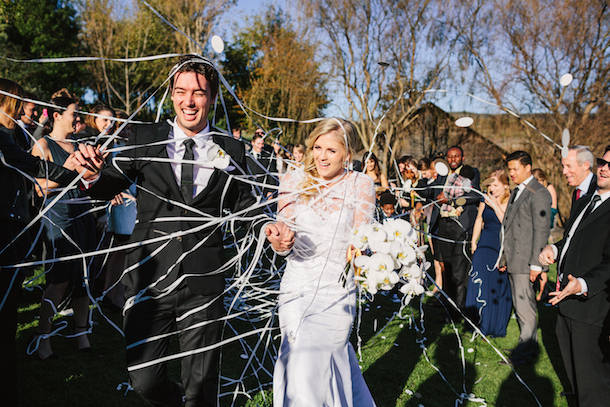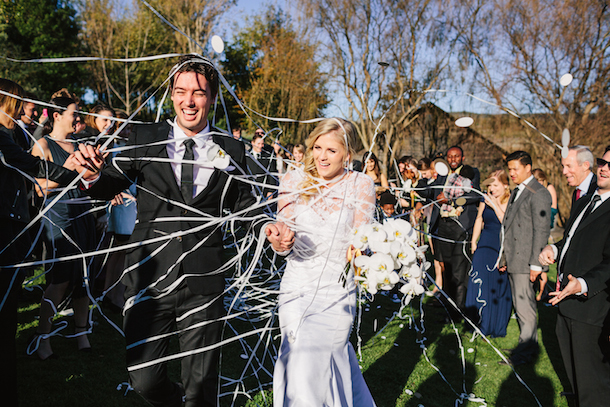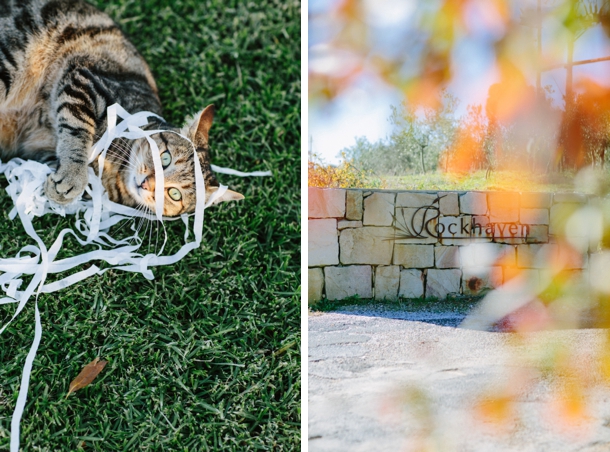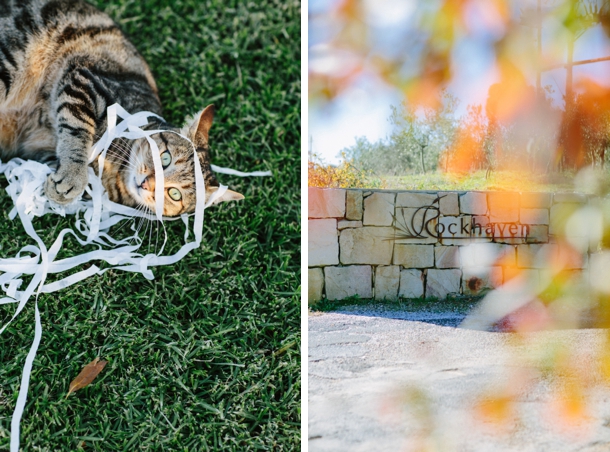 Wedding Details
A lot of the details of our wedding day involved our community, something Nic and I had always wanted to include. From the origami birds handmade by a friend, to those who sang and prayed for us, to our pastor who Nic and I are good friends with. Everything about our day was carefully thought out and designed to make those in our life feel honoured and cherished by us. We didn't so much want the day to be all about us, as an opportunity to thank our family and friends for who they had been in our lives.
DIY Elements
Our entire wedding was pretty much DIY. I had always wanted a wedding that was unique and entirely ours so we chose to make and source everything ourselves so it could have our fingerprint all over it. We did almost everything, from sourcing the individual décor items to sweeping the ceremony floor on the day of the wedding!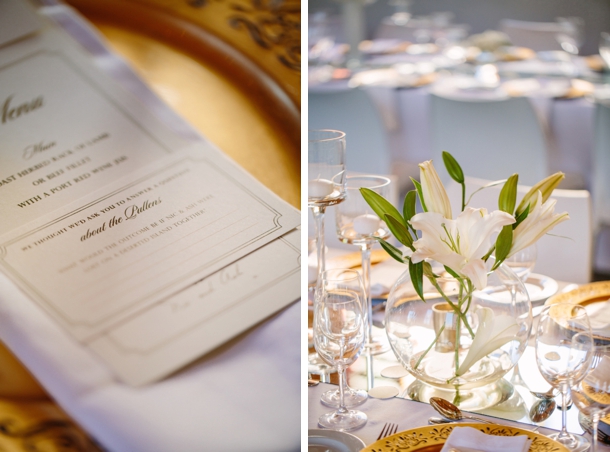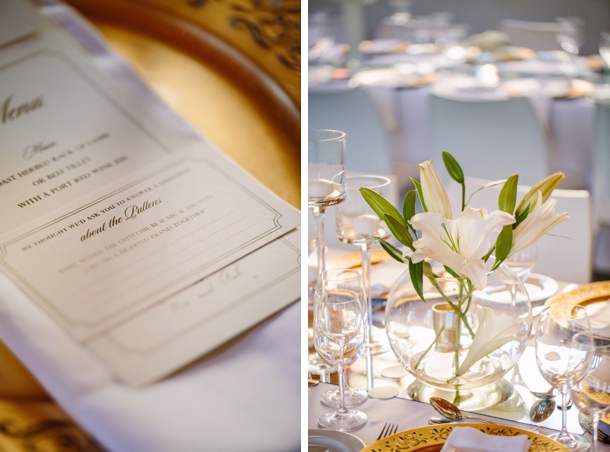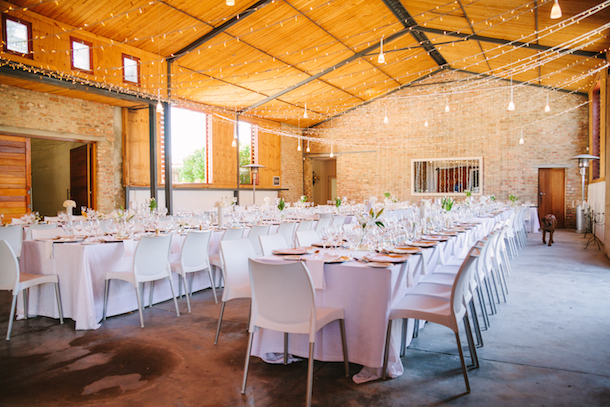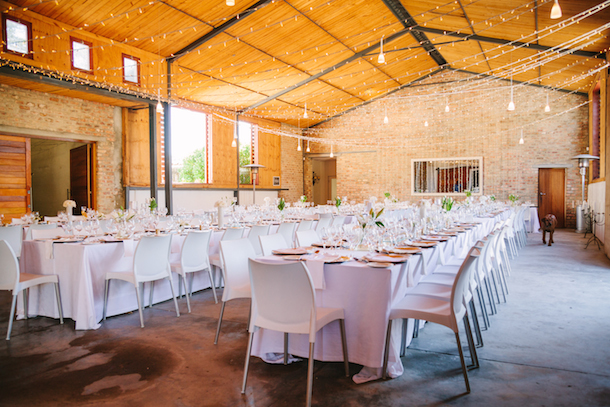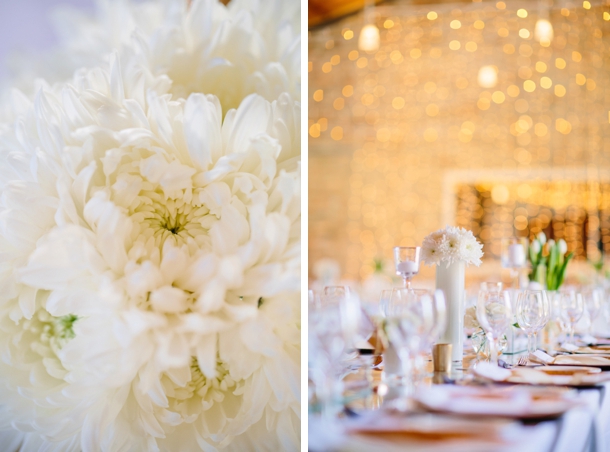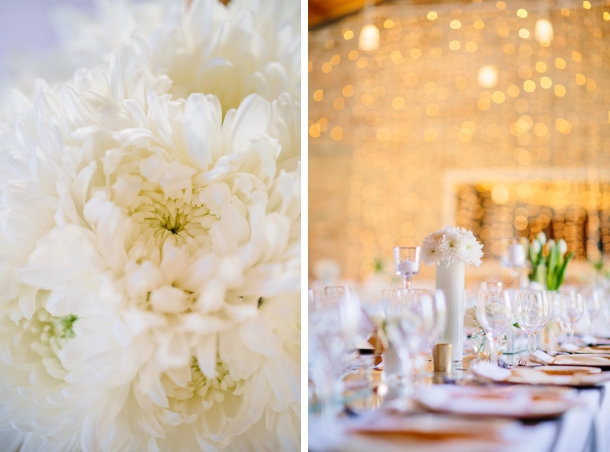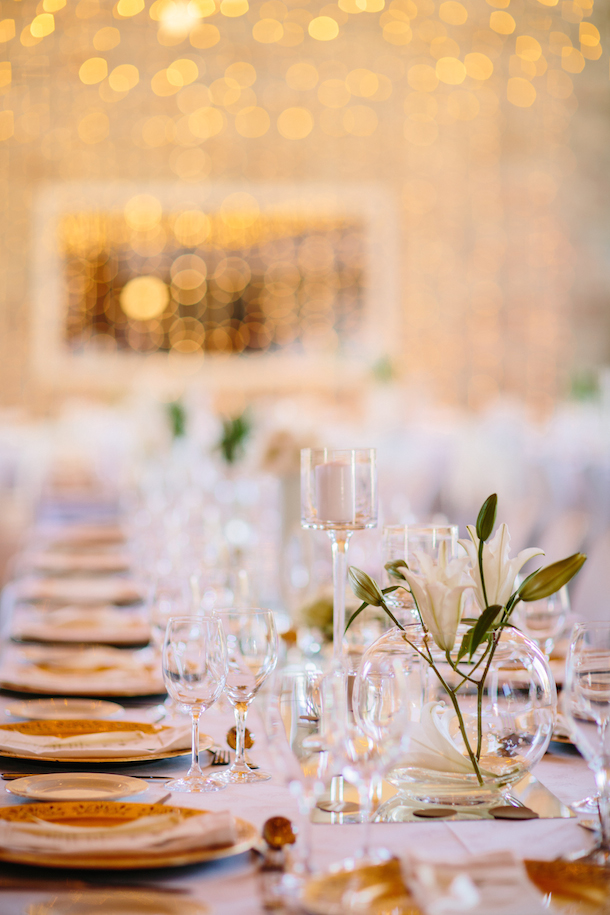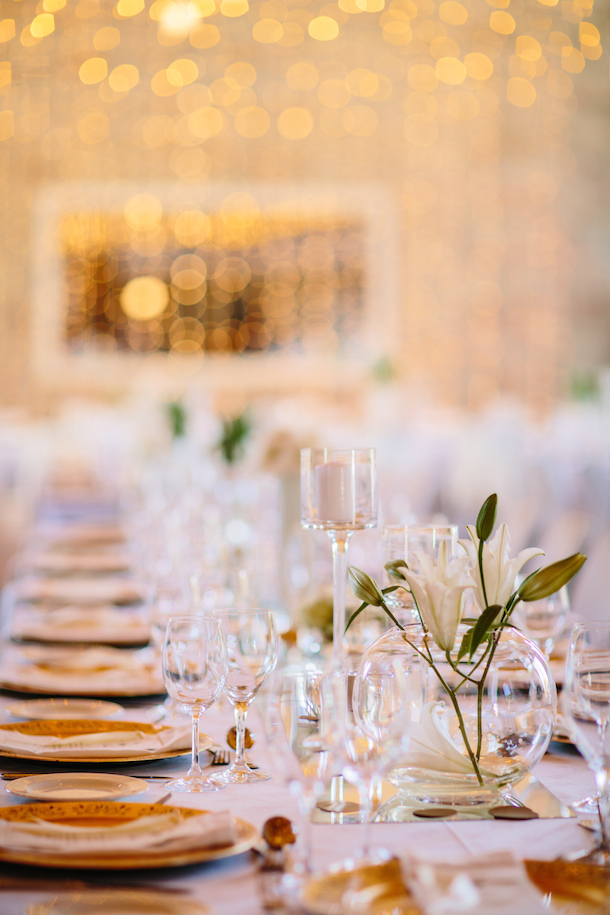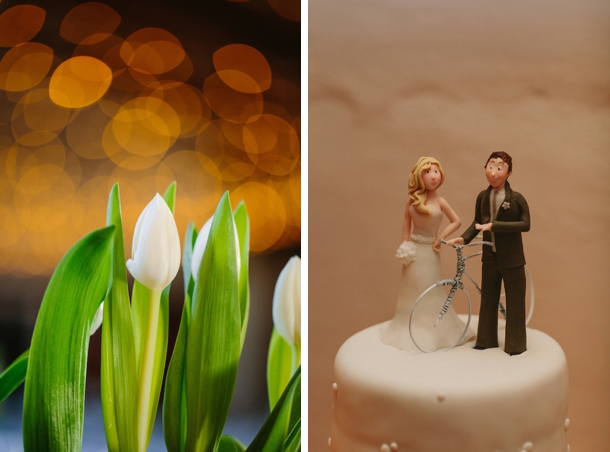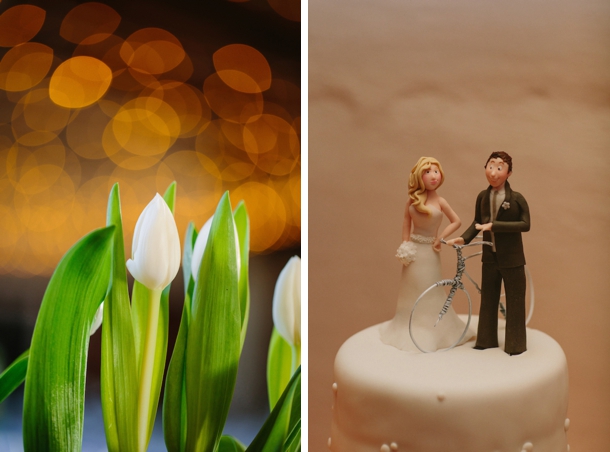 The Flowers
I love white flowers, and think they are so elegant and classic so we chose to use only white flowers and keep it simple and low fuss by not doing large arrangements.
The Dress
I went to Robyn Roberts for a consultation and was entirely convinced I wanted her to make my wedding gown after experiencing her calm nature. She was firm when it came to things that wouldn't suit me and I fell in love with the dress as much as I did as it progressed. I had always wanted something more conservative, with the option of being able to take the lace off if I chose to at the reception (with 4 degree weather it never became an option!)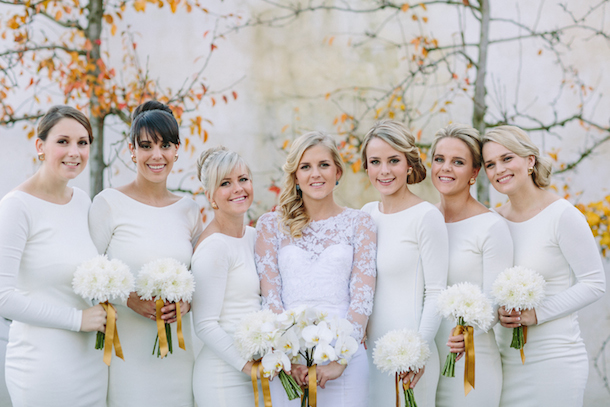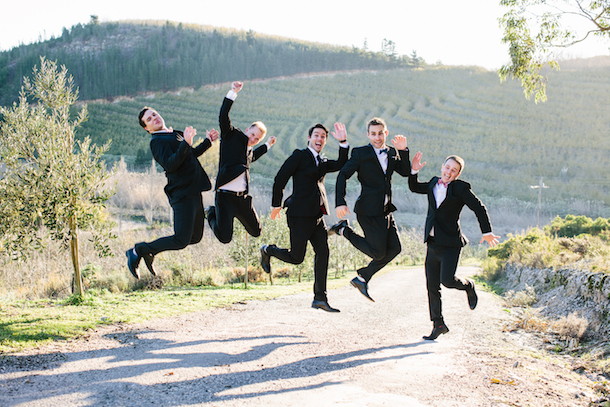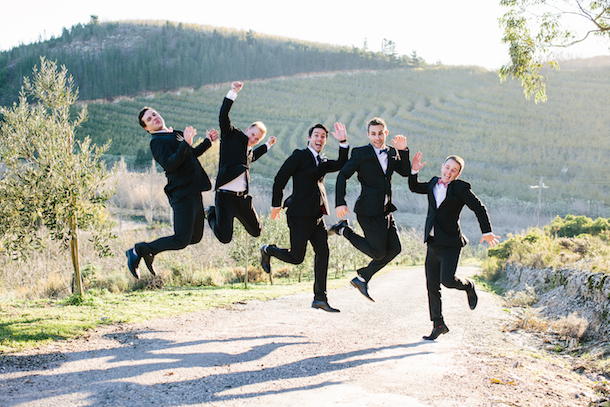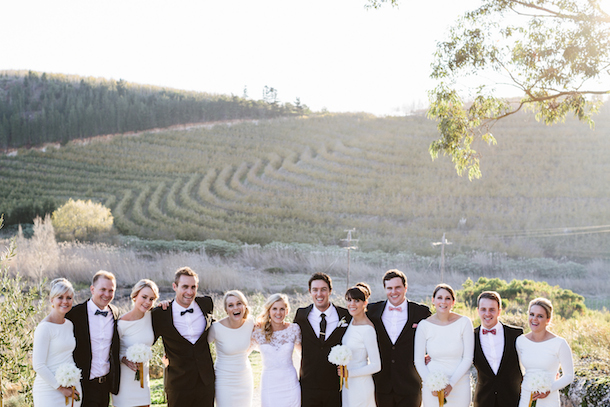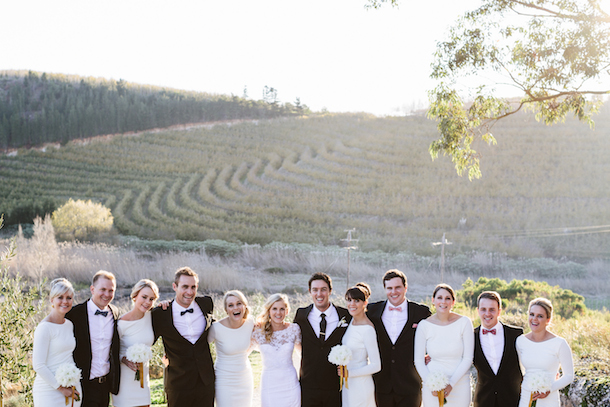 Favourite Detail
Our favours, which were cream blankets, embroidered with our gold emblem from the invite which we had family and friends help make from scratch. Our friends still use these today!
Memorable Moment
The shoe game we played, where people vote 'who is most likely to' by putting their left shoe in the air – our MC absolutely hit this one out the park, it was so much fun and the pictures are such a good summary of the fun we all had playing this game. (For info on the newlywed shoe game, see here)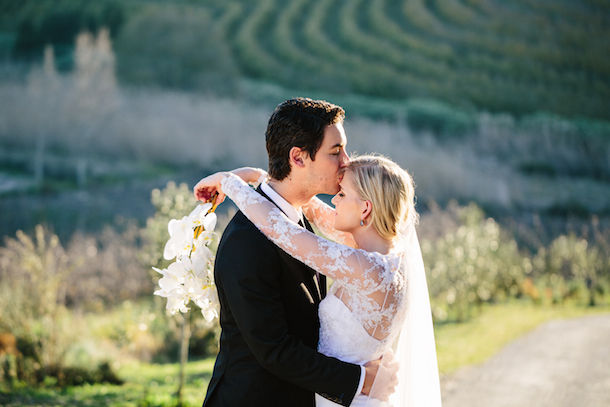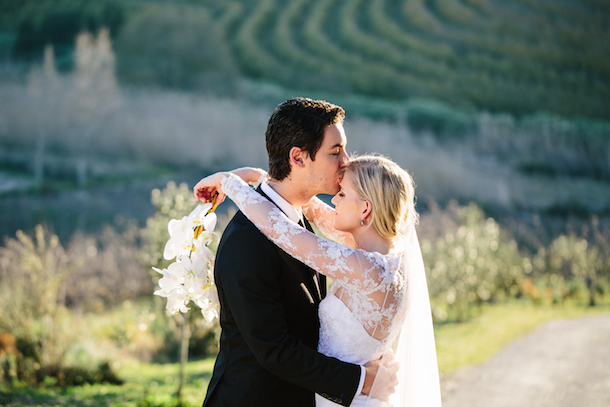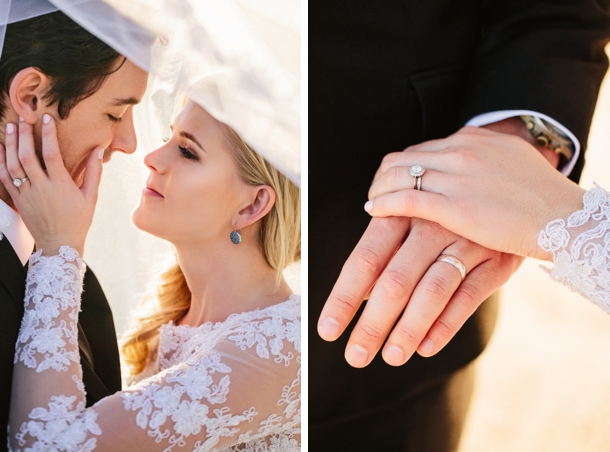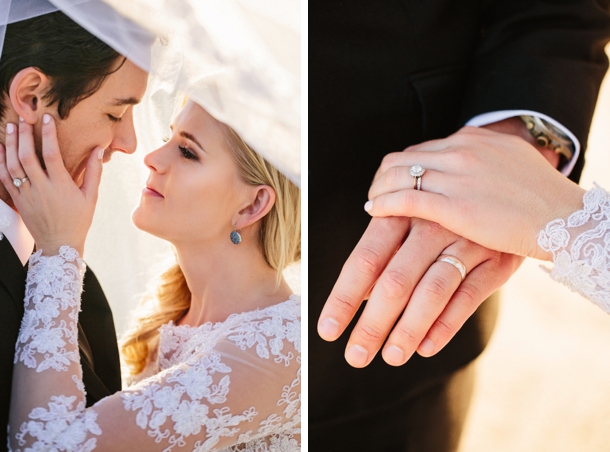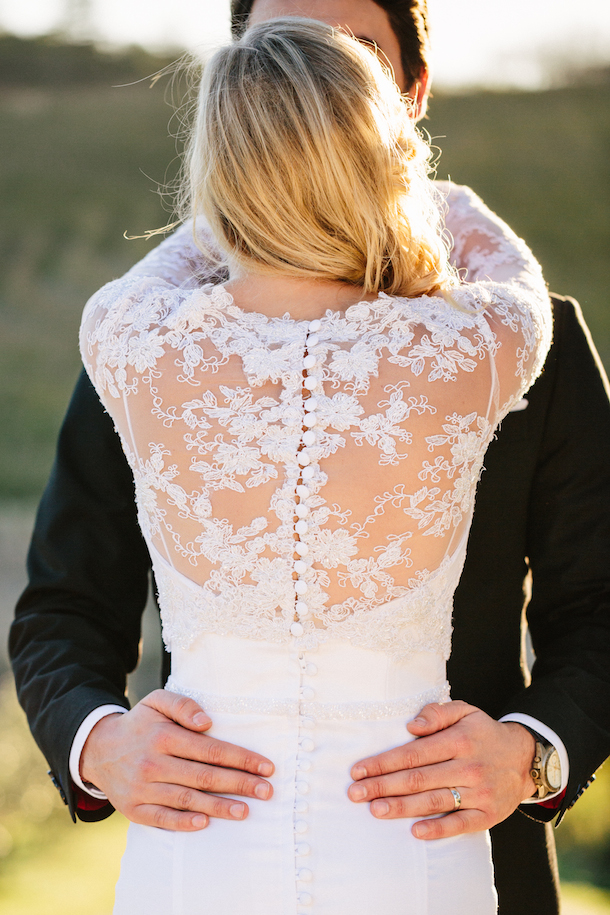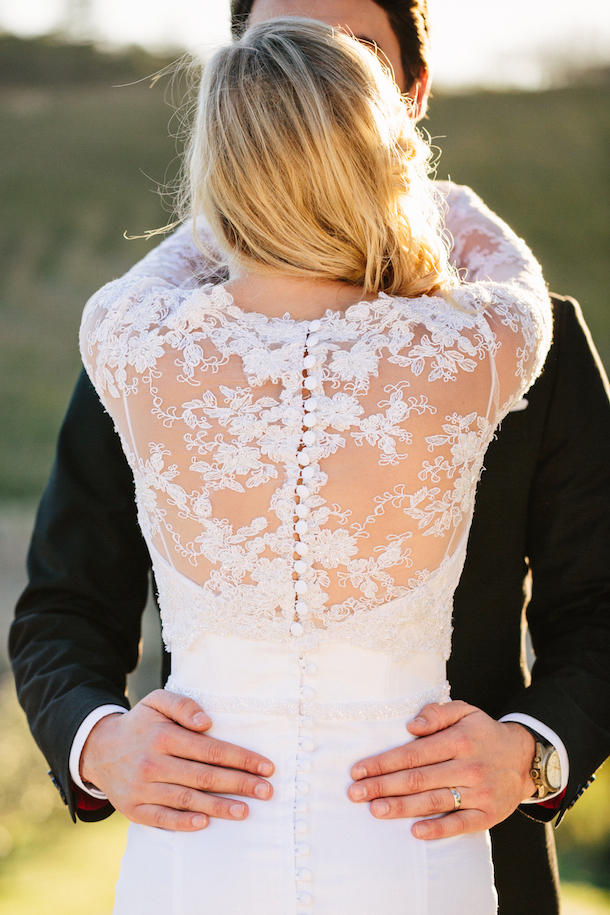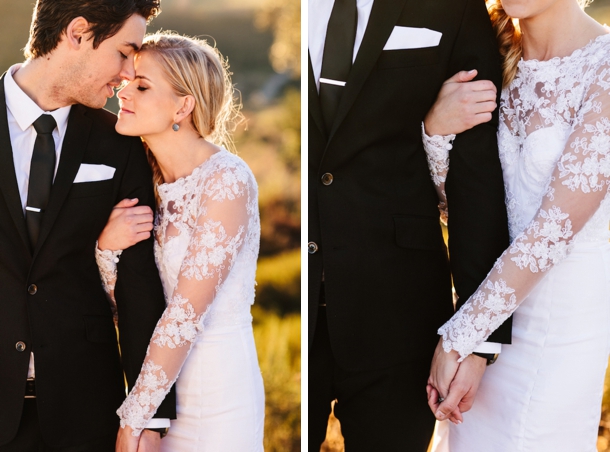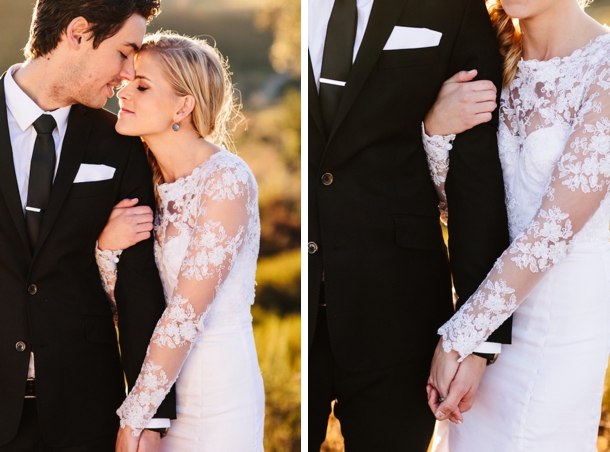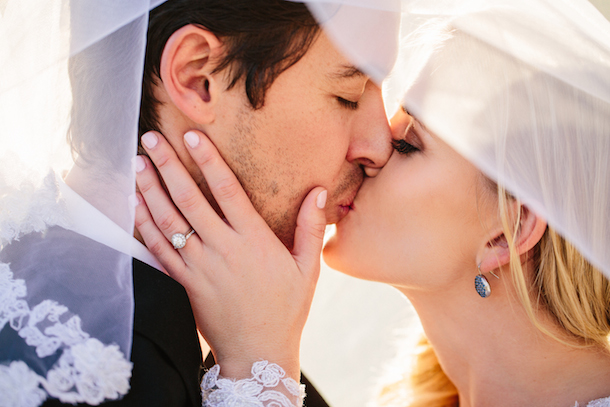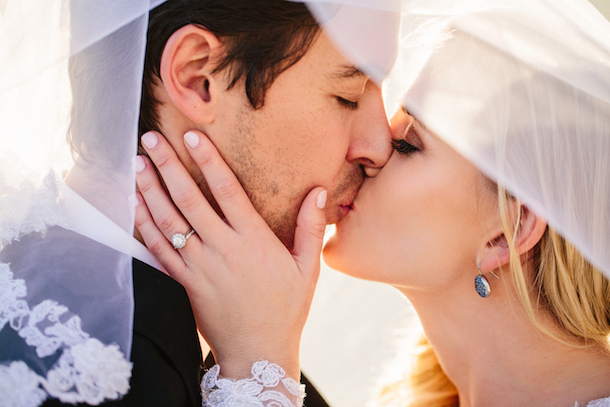 The Honeymoon
Nic wanted to surprise me but I couldn't take it any longer and he eventually gave in and told me we were going to an all inclusive resort in Mauritius for a week!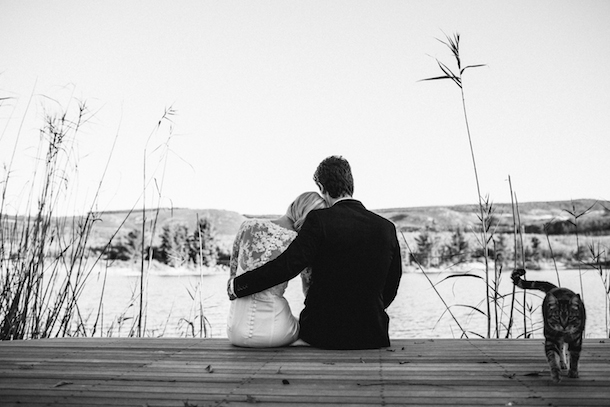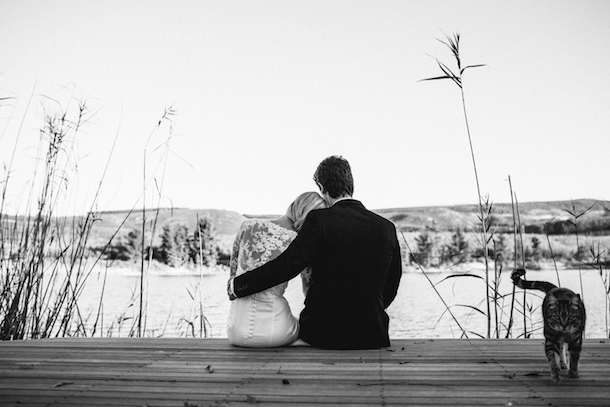 Advice for Future Brides & Grooms
Just relax and enjoy the process, don't let the small details become too big. At the end of the day, something will go wrong, and that's fine. It all goes by so quickly and when it's over you're going to wish you enjoyed the process more, and fussed less. Also don't assume your husband-to-be doesn't want to be involved, or doesn't have any value to add – some of our best ideas came from Nic. These days there is too much emphasis on the day being about the bride, it's a day for the two of you to celebrate and his opinion counts just as much as yours.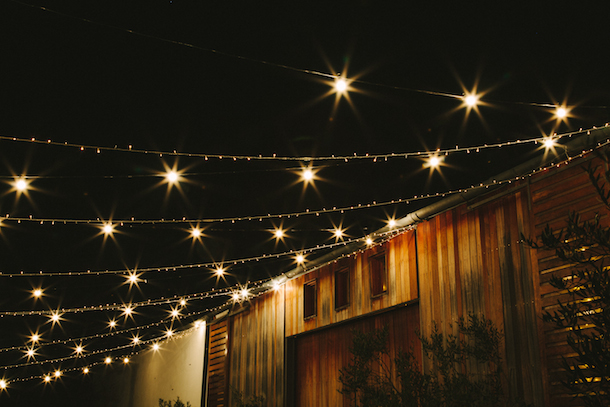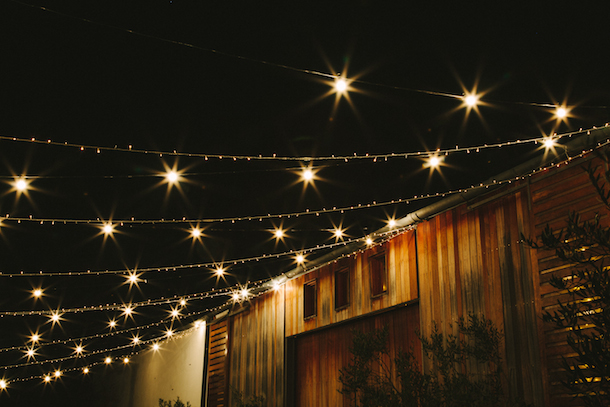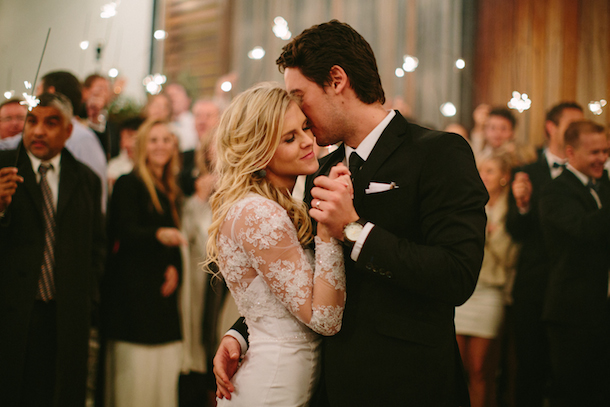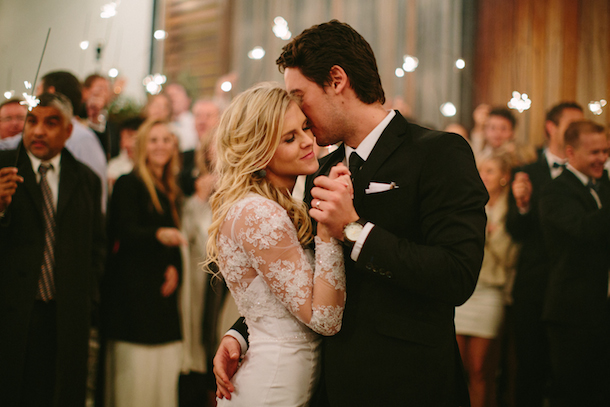 You can see more from this wedding on Kristi Agier's blog.
SERVICE PROVIDERS
Venue & catering: Rockhaven Farm | Photography Kristi Agier | Videographer: Jake Waldron | Cake: Wendy van den Burgh | Flowers & décor: Nadia at 4 Every Event | Stationery: Kerith Pretorius | Bride's dress: Robyn Roberts | Bride's accessories: Lulu Belle | Hair & makeup: Lindsay Boucher | Bridesmaids' dresses: Deeva van der Merwe | Groom's attire: Zara