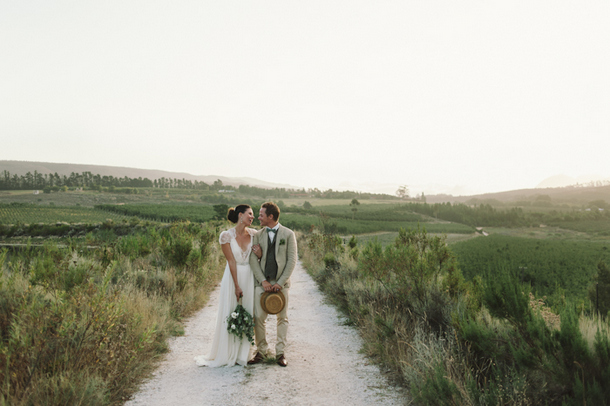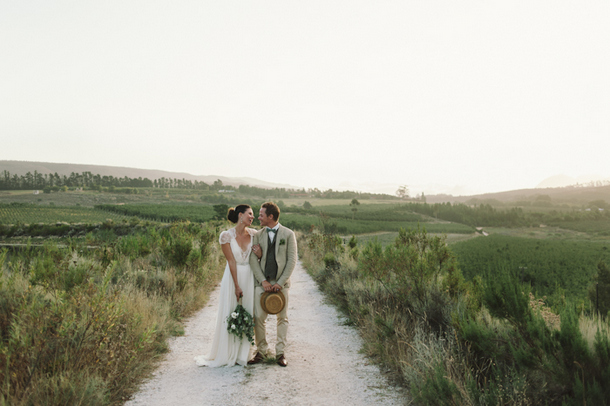 It's a wonderful thing when we get to feature a wedding by Love Made Visible. This power couple not only have an eye for the gorgeous details that I love so much, but more importantly for the emotional details and little moments that really make a wedding day so heartwarming. I always get the feels looking at their documentary-style pics, and that was just the case when I came across Caroline and Luke's softly rustic, travel-themed wedding. I especially love the way this wedding feels like a 1920s summer garden party, with peach-garbed bridesmaids (with just a touch of Gatsby sparkle), groomsmen in boaters, and the bride in an incredibly elegant Jenny Packham. A happy day for them, and now a happy day for us!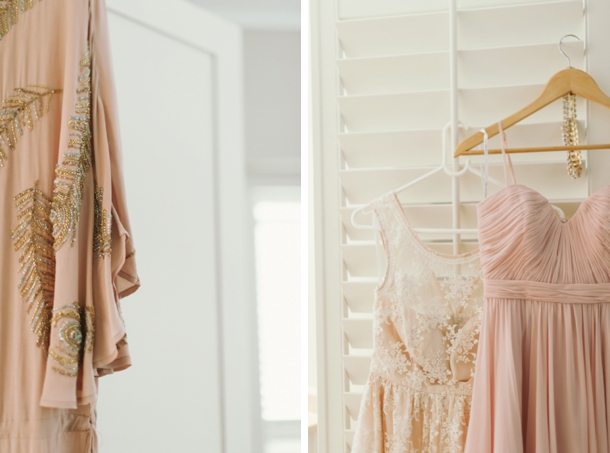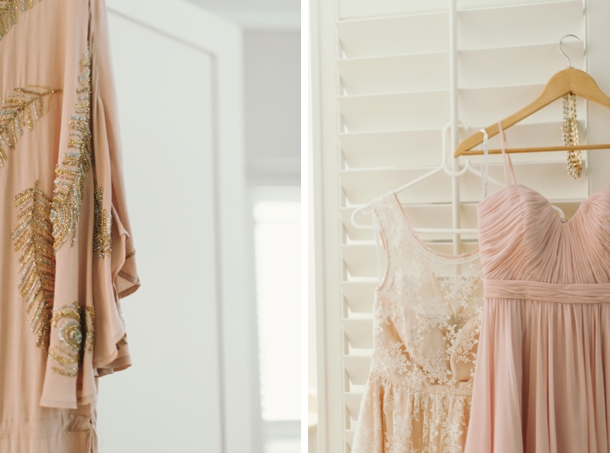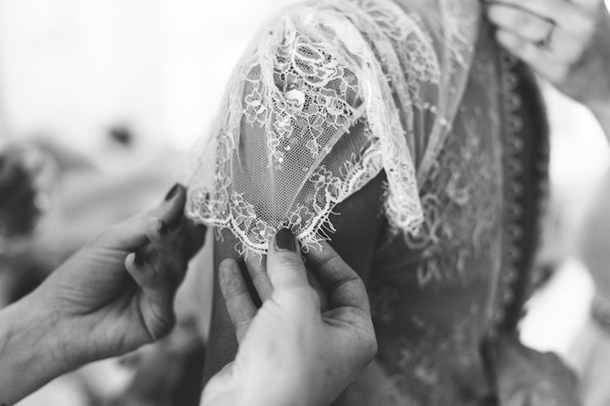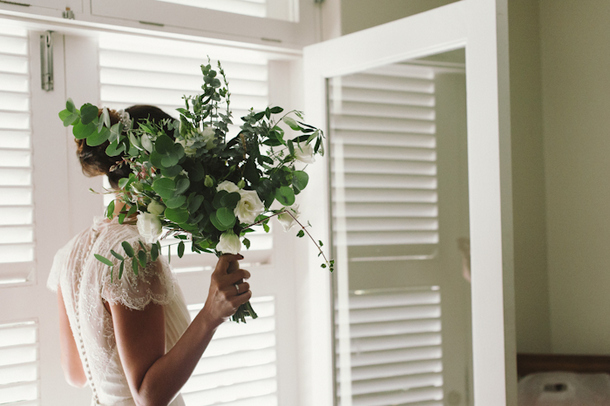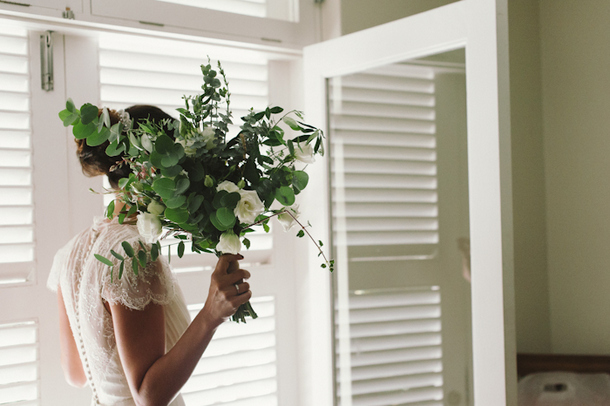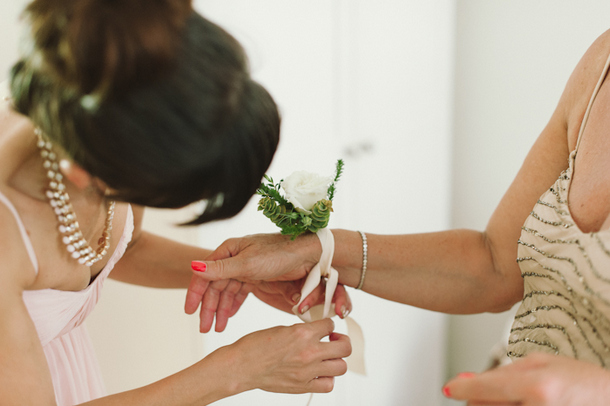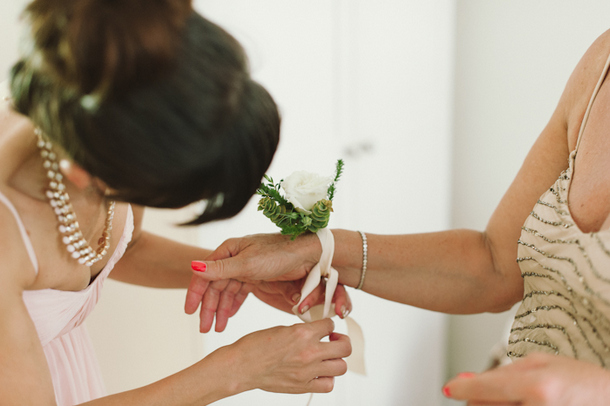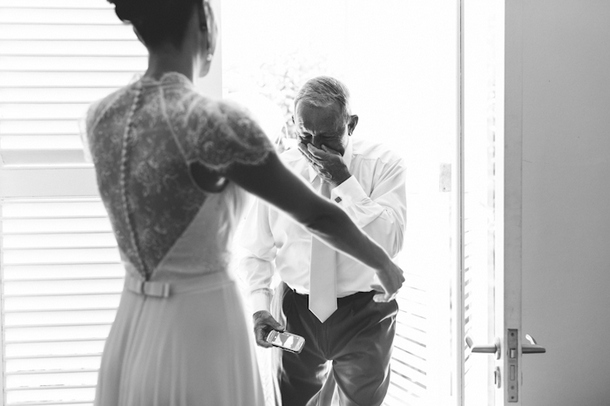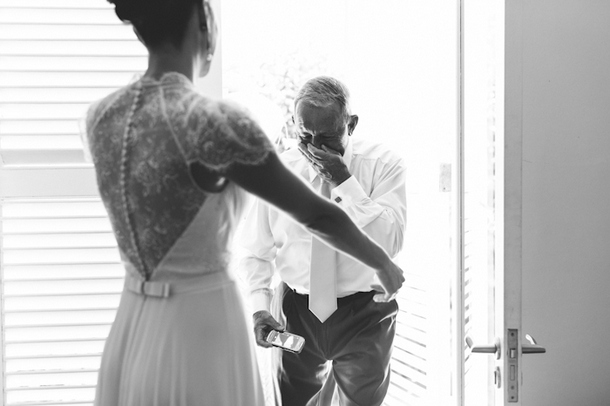 Love Story
Luke and I were a perfect case of finding love where you least expect it. We met through friends when I arrived in Switzerland. It wasn't a case of love at first sight – he was in a relationship at the time, but we were in the same social circle and always got on well. A few years on, it was summer, we were both single and ended up hanging out together a lot. We became great friends, until one night, slightly tipsy and completely unexpectedly – he kissed me. Stunned – I think I got my coat and left! I was so scared this kiss would ultimately mean losing a friend, and that everything would change, because things were so good as they were. But wow, that was one good kiss! Cheesy as it sounds, that kiss rocked my world. After a few weeks of trying to pretend it never happened & avoiding him, I realized how much I cared for him, and just couldn't imagine my life without him. All this happened before I left for a three month study trip to Cape Town, not ideal timing. Not wanting to complicate things, we thought we'd leave things as they were, and see what happened when I got back. The week before I left, he said he'd wait for me. And that was the beginning and the end of everything :)

The Proposal
Little did I know, the first proposal attempt was after dinner at Paradiso in Cape Town. Luke suggested a (slightly suspicious) evening stroll on the beach, but that (and any other romantic ideas) were soon abandoned after being sandblasted by the Camps Bay wind. A week or so later, we were sitting at a (wind-free) restaurant in Camps Bay, talking about our future plans, and he whipped out a little box. I just sat there grinning like an idiot for a while, absorbing the moment – he actually had to ask me again if it was a yes. And of course it was!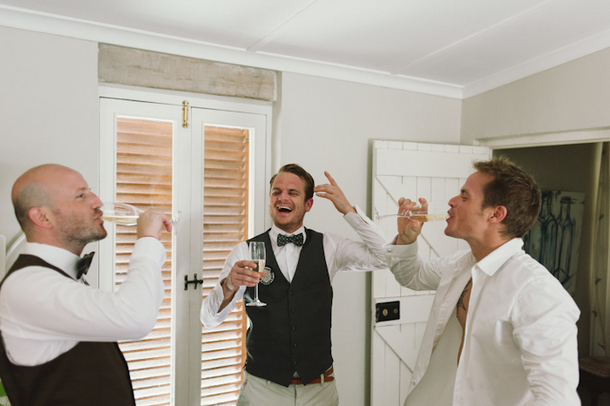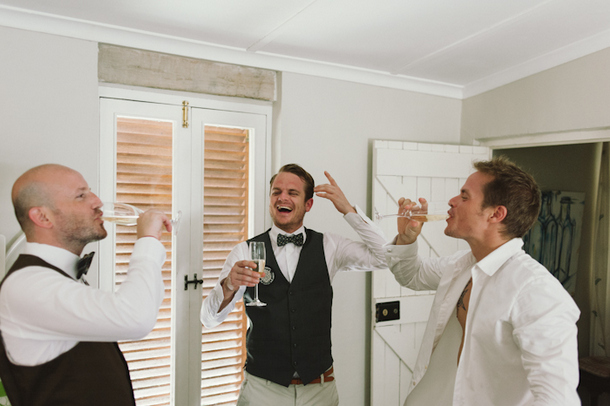 The Venue
Rockhaven Farm was recommended to us by a friend, and we'd heard rave reviews from everyone who'd been to a wedding there. It was the first venue we looked at – and we loved its relaxed charm and beauty, with its views over the Elgin Valley. The boathouse as a ceremony location is fantastic, and that we could have everything in one location, and start setting up a few days before was ideal. Plus we'd heard the food was amazing! Luke was sold immediately, I needed to shop around a bit to make sure we were making the right choice. In the end it was the best decision we could have made.
Wedding Style
I guess you could say it was rustic, with some travel elements thrown in. We loved the idea of a garden party, everyone picnicking on the grass in the sunshine. The colours were neutrals – lots of nudes, earthy tones and textures, which worked well given that it was high summer and 35C. What was most important to us, was that it was relaxed and easy going.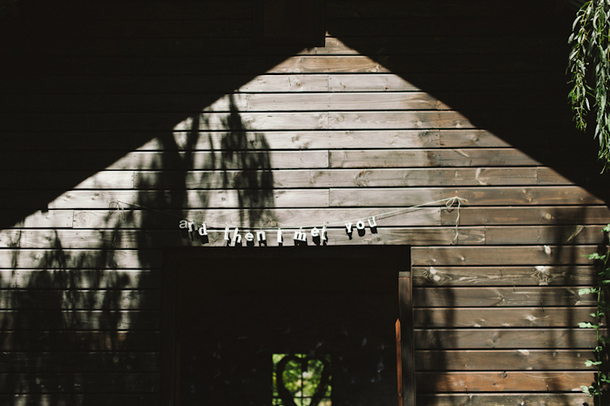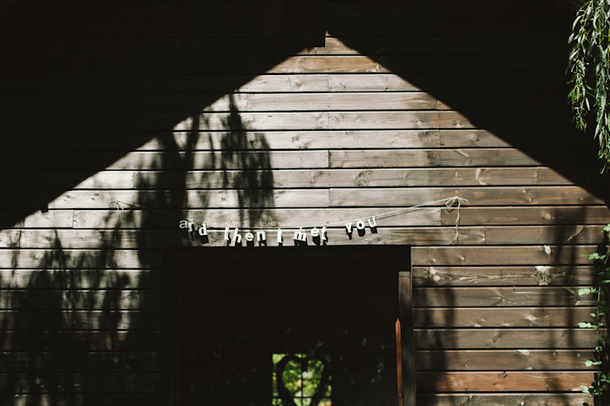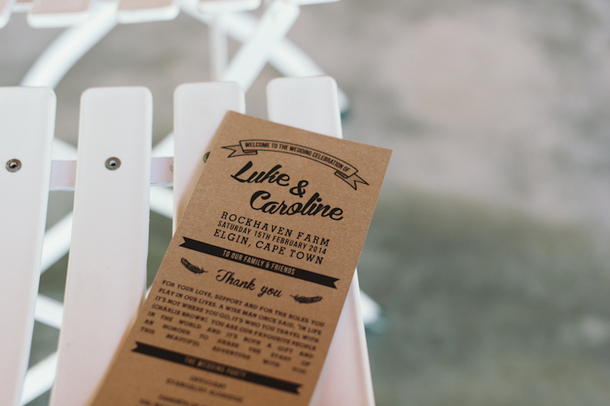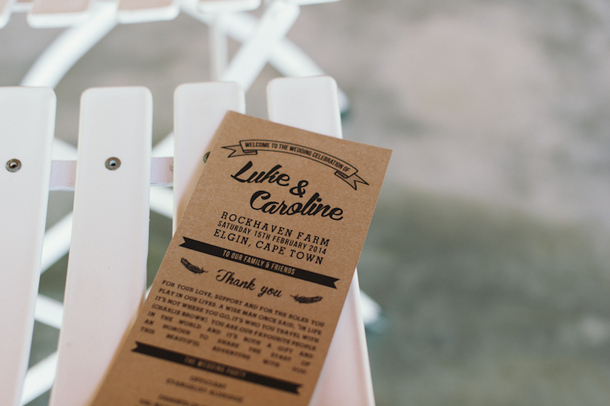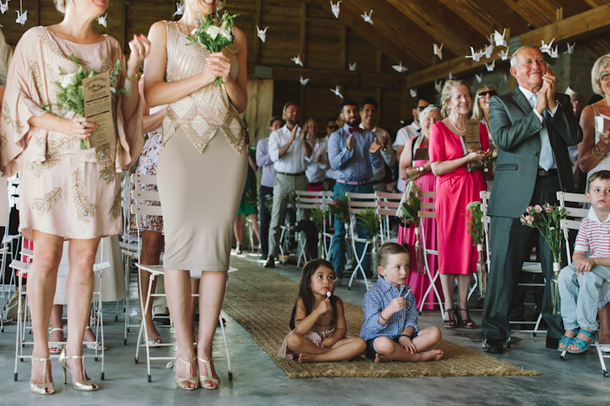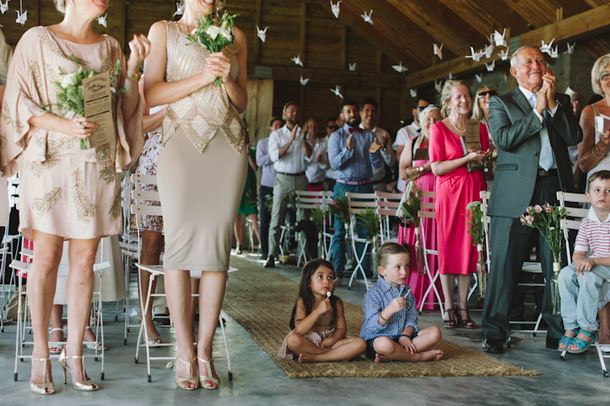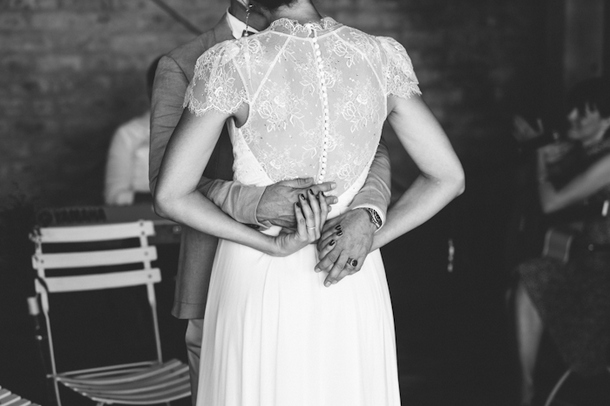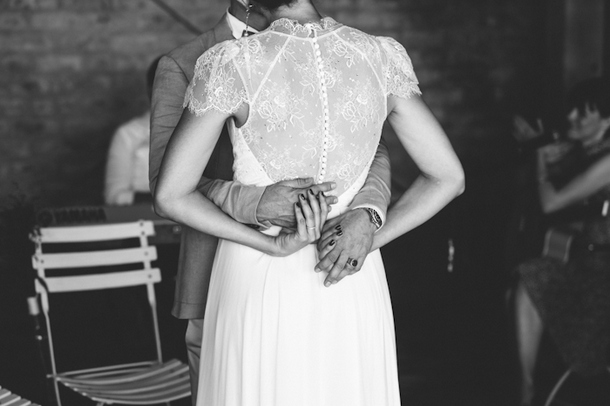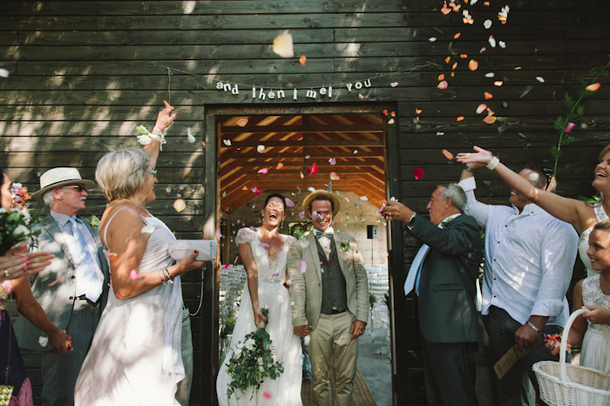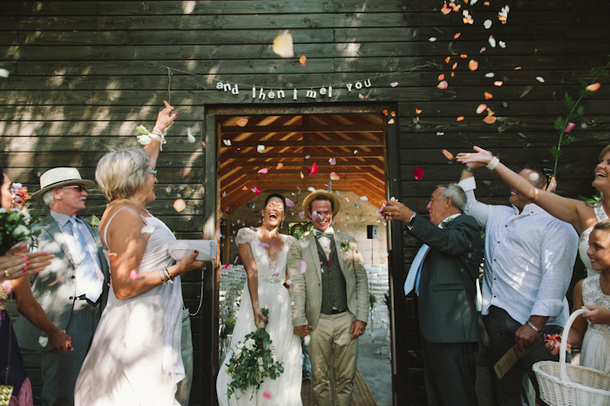 Wedding Details
We had a red English postbox for guests to 'mail' their wishes to us on vintage postcards. This was a bit of tribute to our English heritage (Luke's Dad and my Mum are both British). The fact that Luke and I are from two different continents, as well as the fact that our celebration was a destination wedding for many of our guests, inspired the travel elements.
DIY Elements
We did all the stationery, décor and flowers ourselves – it was a real team effort. I'm lucky enough to know the most amazing group of crafty girlfriends and family members who helped bring our wedding ideas to life. Luke, the girls and I folded about 250 origami cranes over the weeks leading up to the big day. We bought all the flowers from a local wholesaler and everyone chipped in to do the tables and set everything up. It was incredibly heartwarming looking around on our wedding day, at all the love and effort our family and friends had put into making our day extra special. We felt surrounded by love in so many ways. Everyone really went out of their way.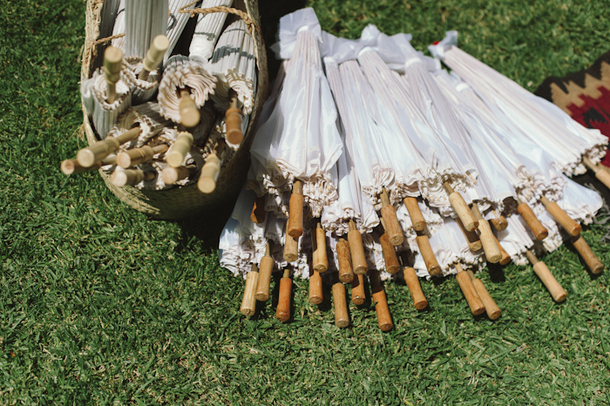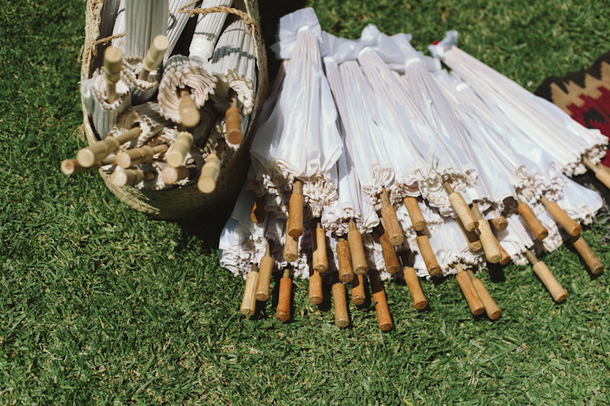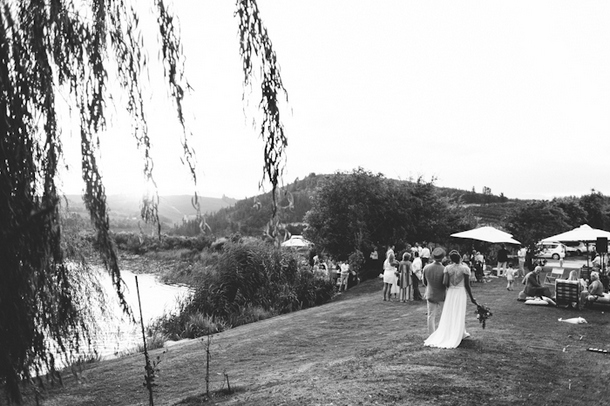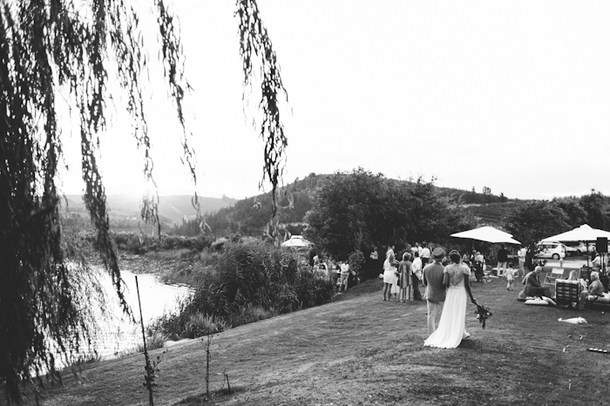 The Flowers
Tons of proteas, eucalyptus and wildflowers, randomly arranged in various jars and vases.
The Dress
I first saw it on Pinterest and thought it was without a doubt the most beautiful dress I'd ever seen. My hopes were almost crushed when I realized it was a Jenny Packham, and way out of my budget. After a bit of Googling, I came across a UK website that offered second hand designer dresses, and thought that it might be my chance, but it's not easy to find someone with the same height and measurements as you. After a day of wedding dress shopping with my Mum in London (and not finding anything I was mad about), our last stop was the boutique with 'the dress'. I tried it on, and just knew it was the one – and it fit like a glove. I know this is cheeky, but my plan had always been to see if it suited me, and then try and find it online. As I gathered my things to leave, my Mum whipped out her credit card, and I burst into tears – I've never been so spoilt! It was a dream come true.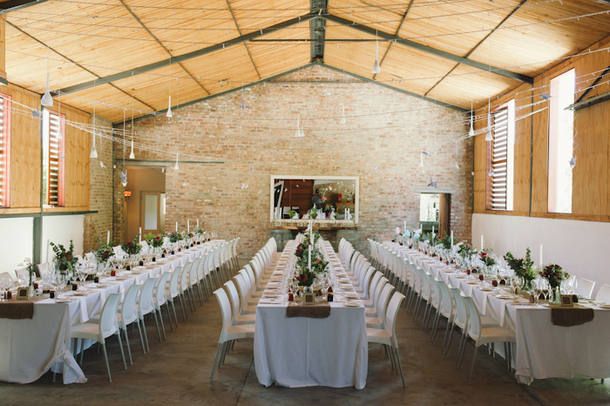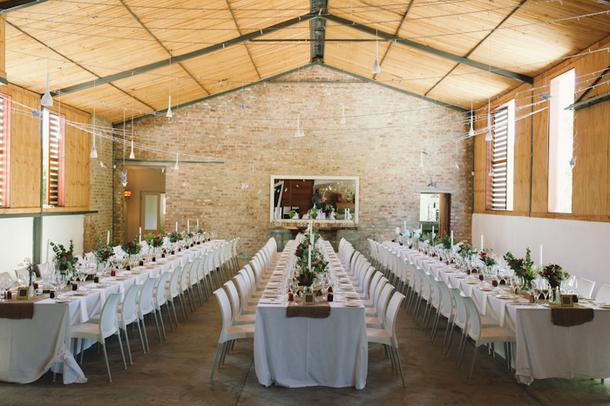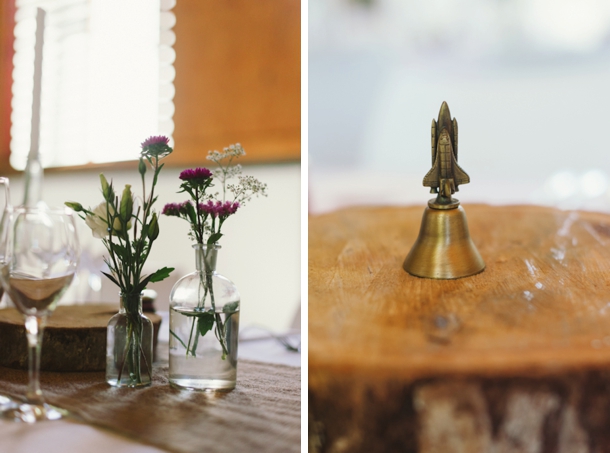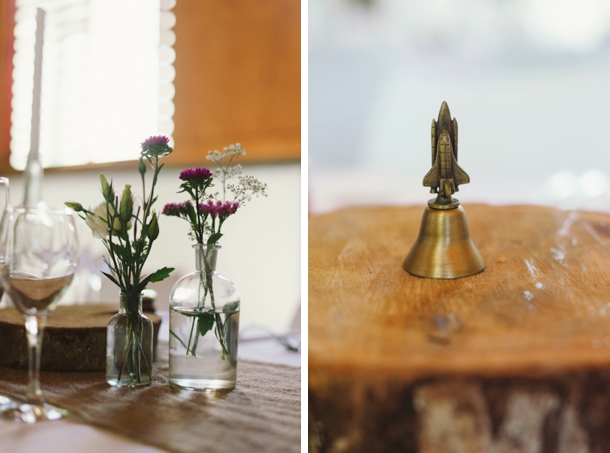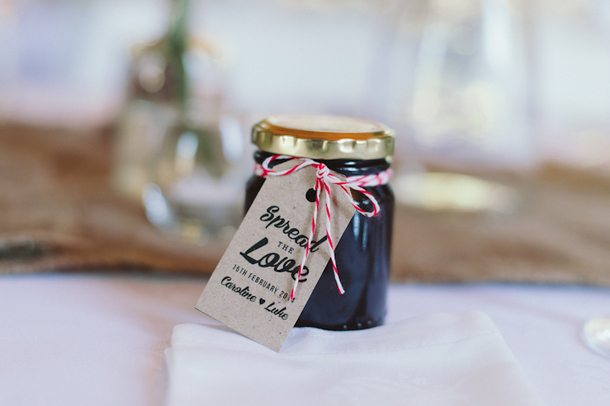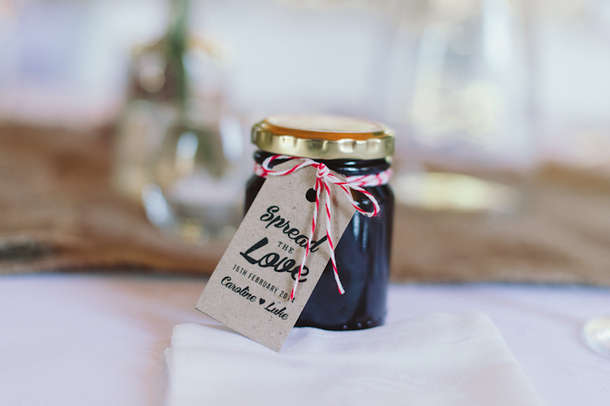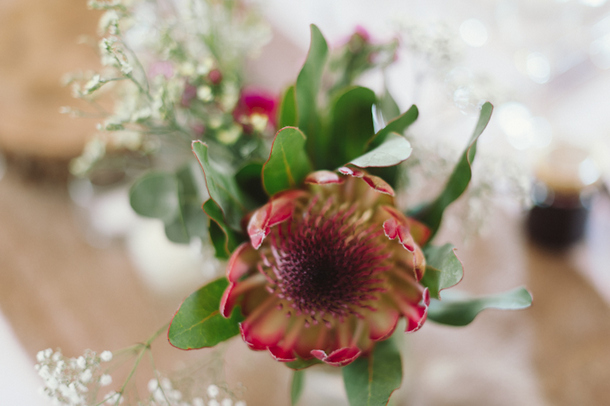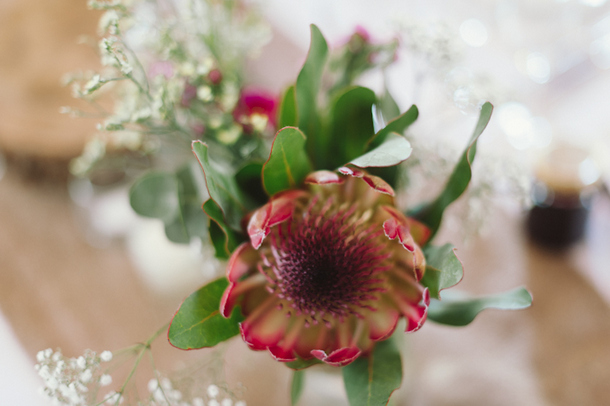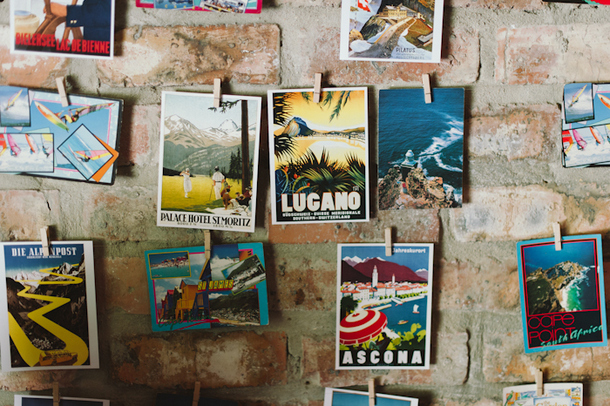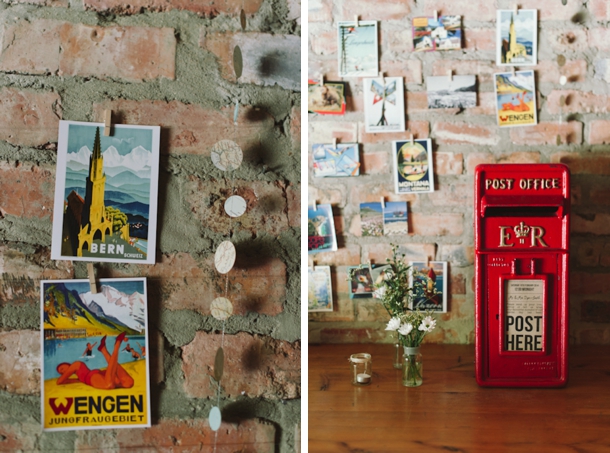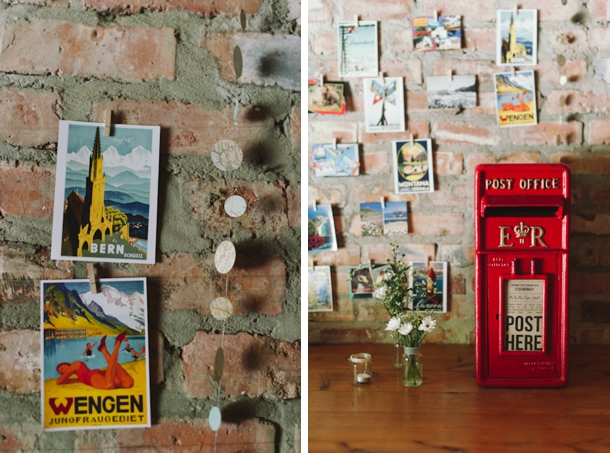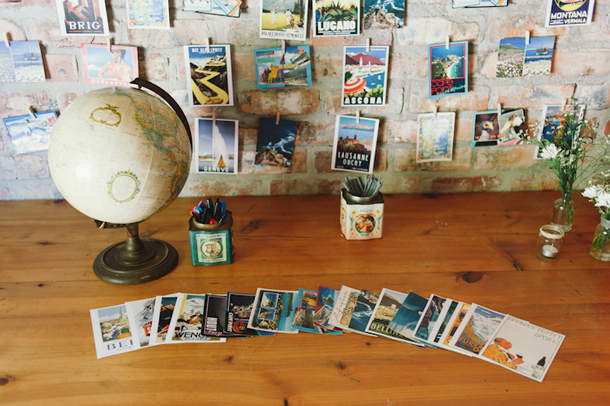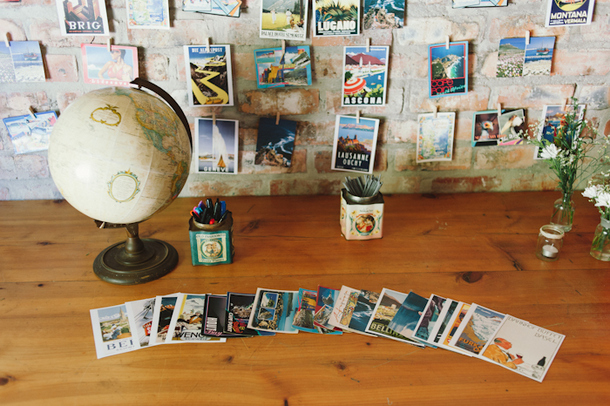 Memorable Moments
I'm a wedding photographer in Switzerland, so it being my own wedding, was kind of a surreal experience. It's hard to pin it down to one, there were so many beautiful moments. The excitement of getting ready with my girls. My dad bursting into tears when he saw me for the first time. The origami cranes blowing in the breeze above the boathouse. Saying I do to my best friend of course! And skinny dipping in the dam with friends to cool off at the end of the night. It was an unforgettable day.
Proudly South African Details
We sourced jams from one of the local farms in Elgin for our guests to take home.  We used tons of proteas, ate good South African food, drank wine and had loads of speeches! :)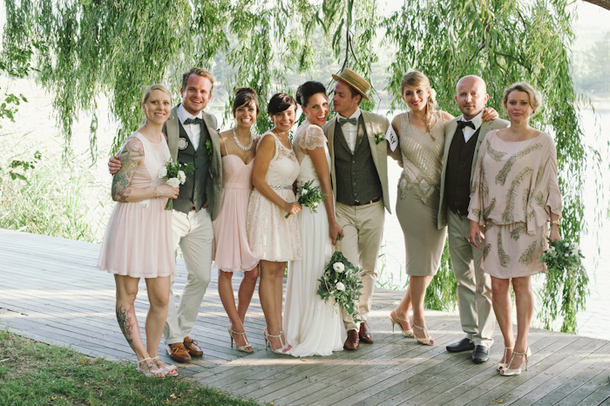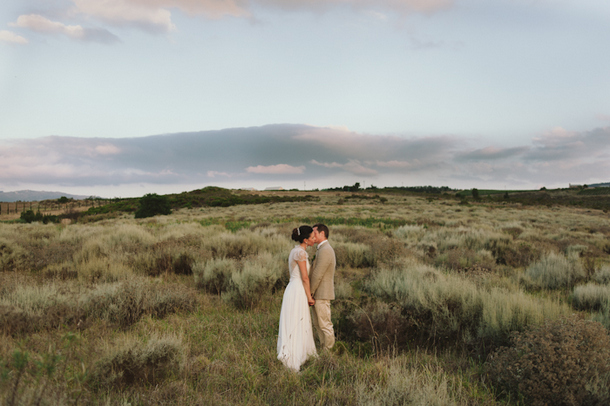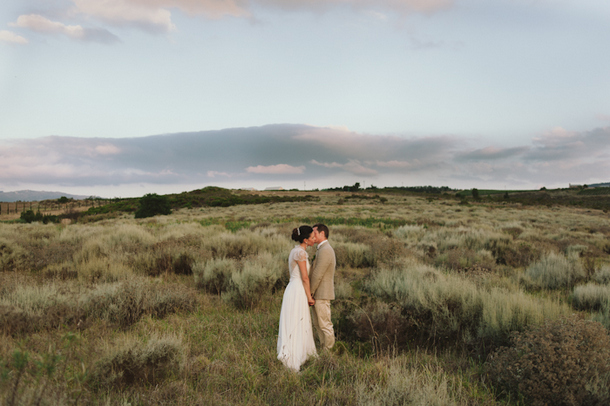 The Honeymoon
We did a road trip in a Landrover from Dar Es Salaam to the Ruaha National Park in Tanzania, followed by a week of doing very little at Matemwe Lodge in Zanzibar. It was heaven.
Advice for Future Brides & Grooms
Although it's fun to get caught up in the all inspiration online, and I think that the planning is also part of a "once in lifetime" process that should be enjoyed, don't let the details consume you. At the end of the day, if it's a celebration of love with your favourite people, good food and wine, your day is going to be amazing, and anything else is really not worth you fretting over. Delegate as much as possible – your friends and family want to help you. Stick to your guns – there are always going to be people who have different ideas, or who don't agree with you on certain things – in the end it's your day. On your wedding day everything goes by so quickly, try to take a few moments to stop and just absorb the moment. AND don't floor it down the aisle like I did!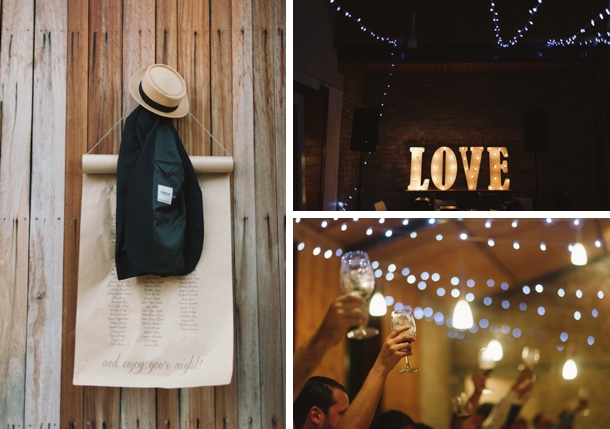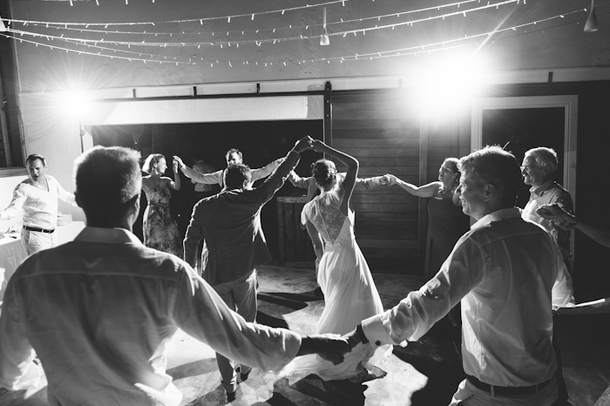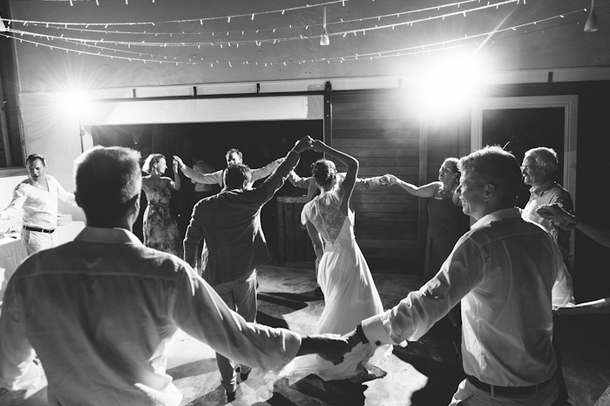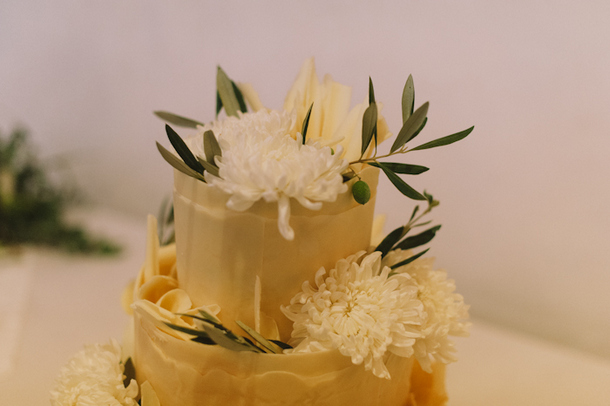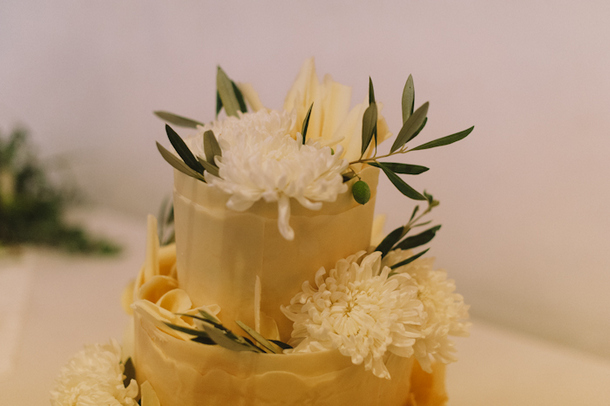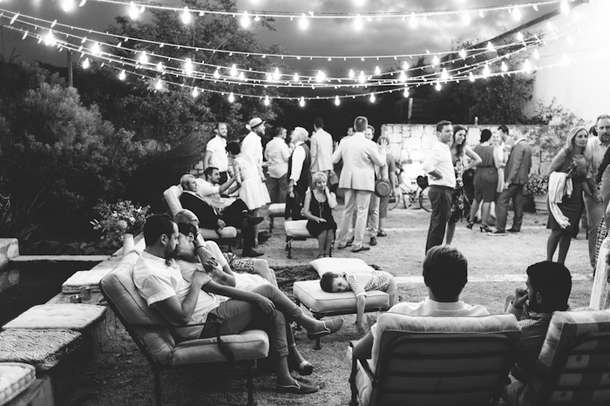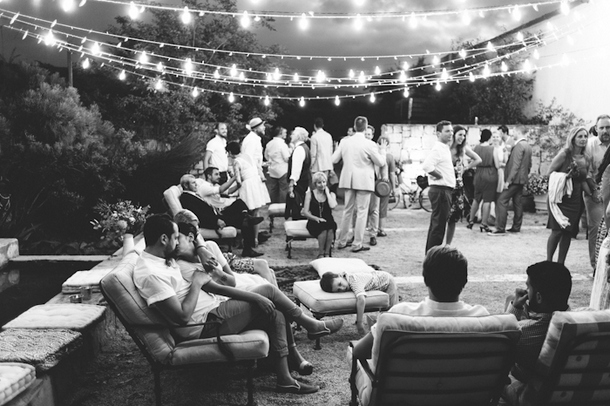 You can see more from this wedding on Love Made Visible's blog.
SERVICE PROVIDERS
Venue & catering: Rockhaven  | Photographer: Love Made Visible | Cake: Mario Pepino at Eat Cake Darling | Flowers & décor: Elgin Roses (021 8498537) | Bride's dress: Jenny Packham | Bride's accessories: BHLDN & Etsy | Hair & makeup: Fiona Waddell | Bridesmaids' dresses: Forever New, Modcloth, Madison | Groom's attire: Tiger of Sweden, Stiaan Louw | Hiring: Four Every Event, My Pretty Vintage & Blooming Wonderful | DJ: Legacy of Sound | Music: Katharina Busch