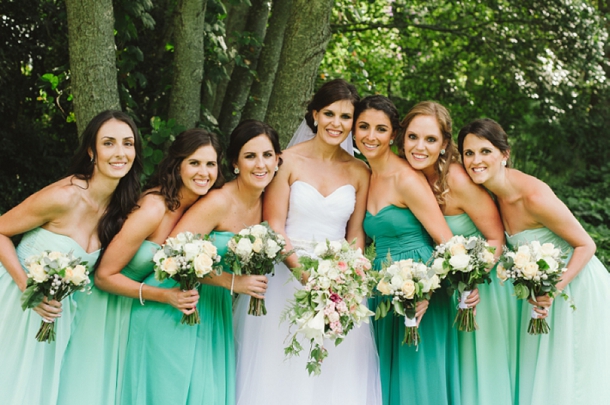 I always know it's going to be a good day when a submission lands in my inbox that features some of SBB's favourite suppliers, from the heartfelt photographic stylings of Love Made Visible to a stunning Elbeth Gillis gown, to stationery by Mocho Loco and a cake by Edible Art (not to mention a guest appearance as a bridesmaid by one of my favourite bloggers). But Samantha and Paul's wedding isn't just a collection of talent and prettiness – it's unique, because it tells their story (and you know how much I love personalisation!). To compliment the fresh spring green and pink palette of their wedding, they added a bunny motif, which has very special meaning on both sides, and then brought it in through some super cute (and not at all cheesy) ideas, like little rabbit topiaries on the tables and bunny brooches for the groomsmen. It's this kind of detail that makes a wedding really unique, and adds just the right amount of whimsy to your celebration. Plus, it's bound to put a big ol' smile on your face – so enjoy!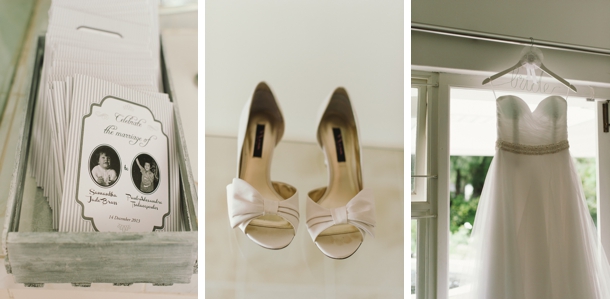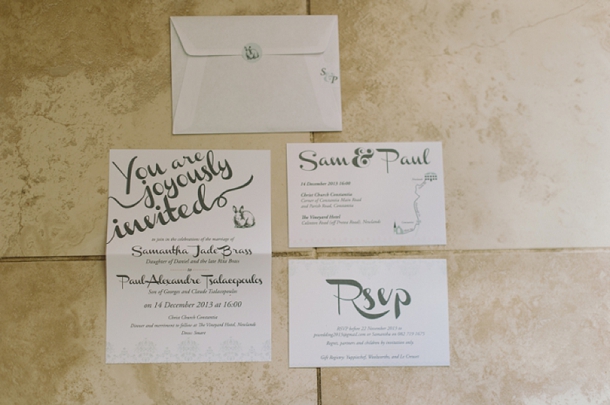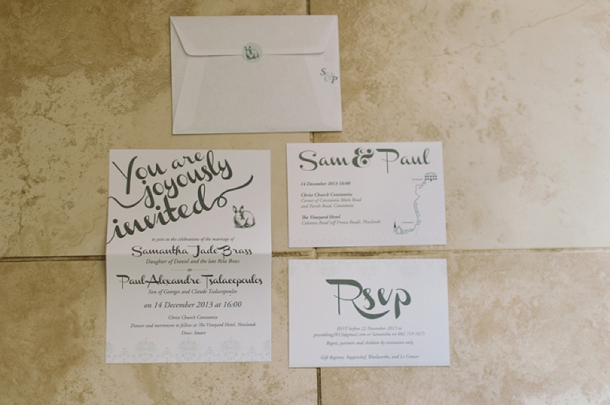 Love Story
Paul and I became friends after meeting in accounting lectures at UCT. I had a boyfriend at the time, but as soon as I started developing feelings for Paulie I knew I had to end my previous relationship. I asked Paul to go for a drink and questioned him as to his feelings for me, without telling him how I felt. His response was unforgettable, that he had loved me since the moment he met me. The rest as they say is history… Paul and I subsequently dated for eight years, sharing some heartbreaking moments such as my mom being diagnosed with brain cancer and subsequently passing away. Paul was my rock throughout. Our wedding day was bittersweet in that my mom was not there to share it with us but was still the most incredible day of our lives.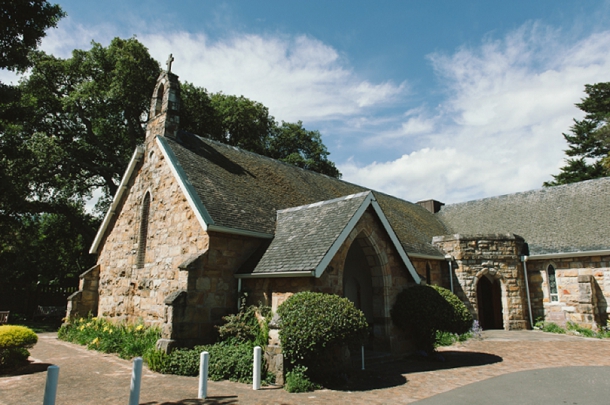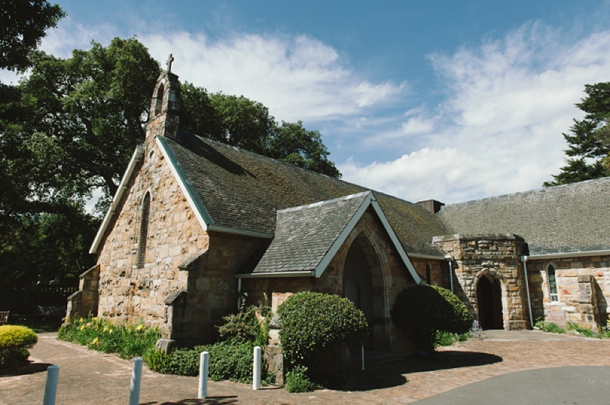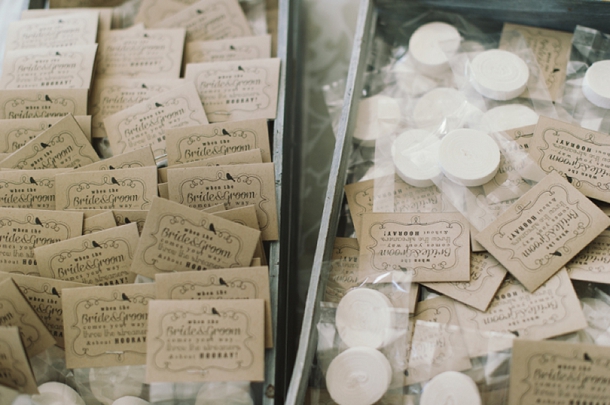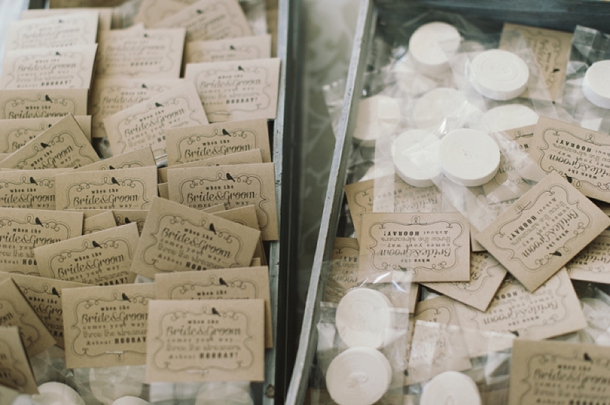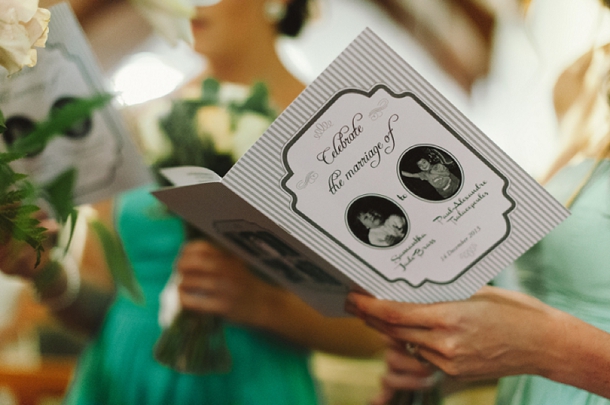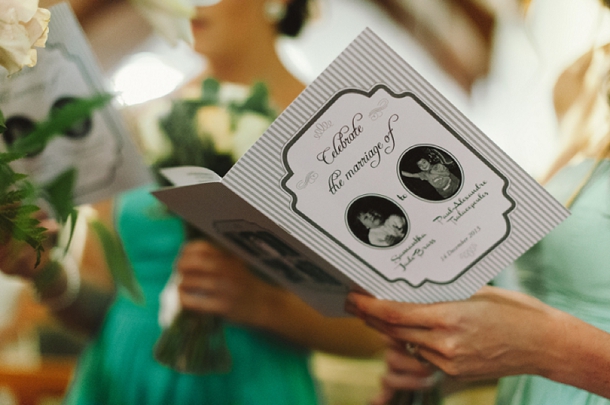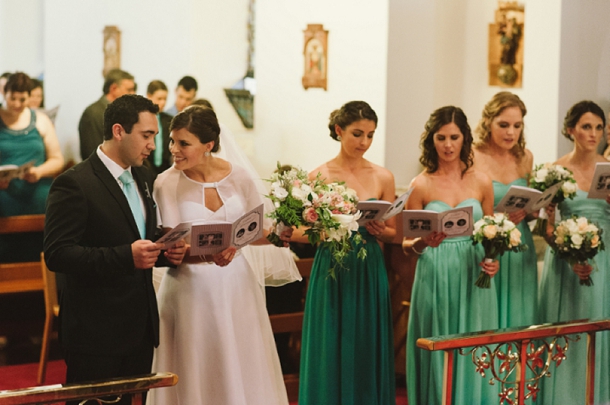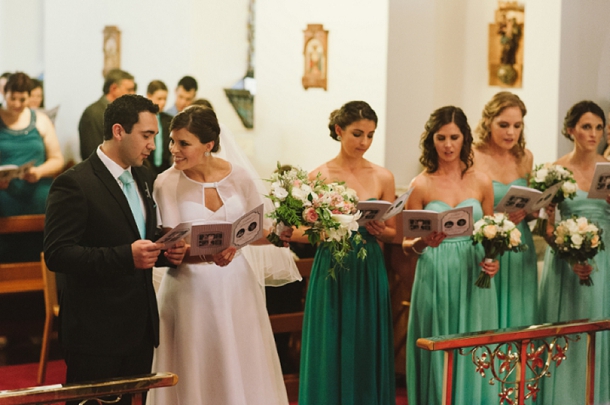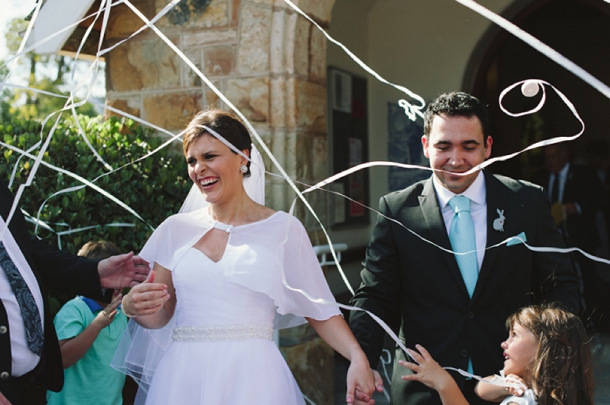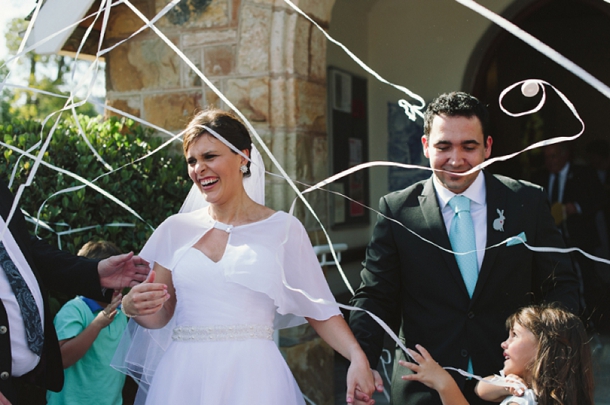 The Proposal
I always knew that I wanted to use the diamond from my mom's engagement ring in my own engagement ring, and had made this quite clear to Paul. We had picked out a band style that I liked. Paul and I planned a trip to Thailand in August of 2012 with two of his sisters and their husbands. We arrived in Ko Samui at about 10 pm after an exhausting 30 hours of travelling, my legs were swollen and I was tired, moody and irritable. We had planned to go for a walk on the beach after we had showered. Paul, who had been carrying the ring around in his hand luggage, panicked when I had set the hotel safe code, so as I was about to hop in the shower he came into the bathroom and handed me the ring box. I was so happy, we ended up having celebratory Thai beer with his sisters and brother-in-law and after they had gone to bed, Paul and I went for a walk on the beach and had a cocktail out of a coconut at a beach bar.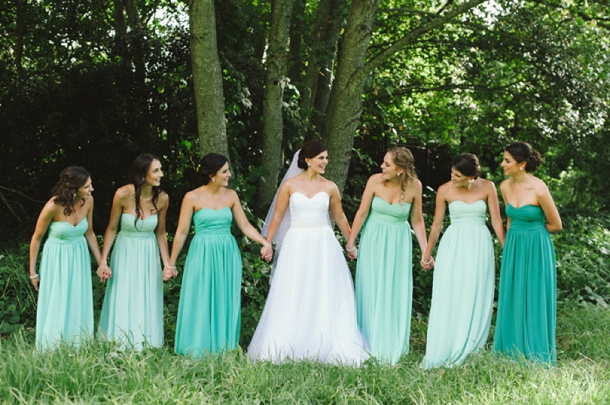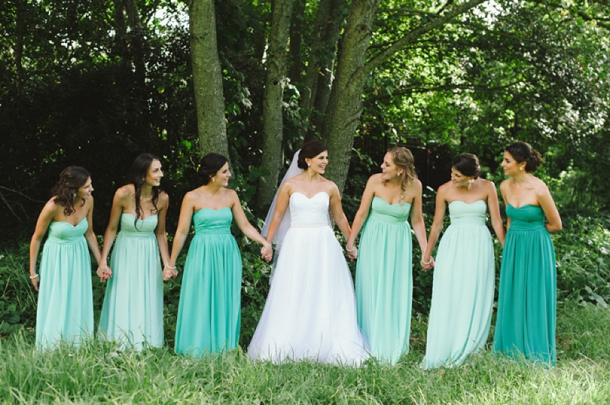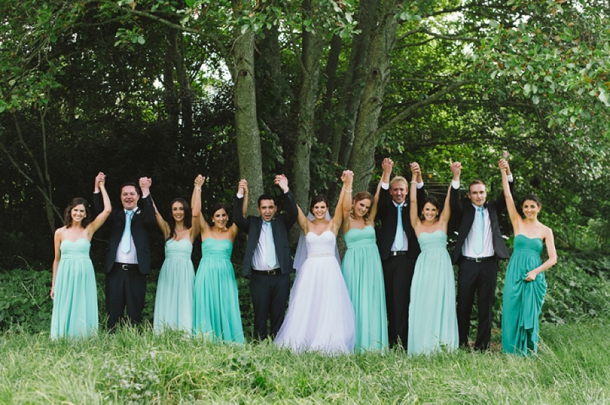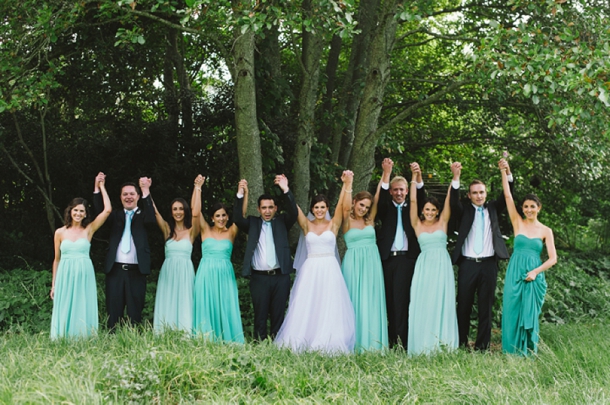 The Venue
I was away for work for the better part of our engagement, including a three month stint in London where I only saw Paul for ten days when he came to visit. All of my guests received their wedding invitations before I had even seen them! Due to my work commitments and extensive travelling, I needed a venue that I could rely on, without too much input from my side. Paul's sister had her wedding reception at the Vineyard Hotel ten years prior to us – they only had good things to say about the Vineyard and the wonderful in-house co-ordinator. Robyn and her team took care of everything, and I was never worried about any logistics on the day.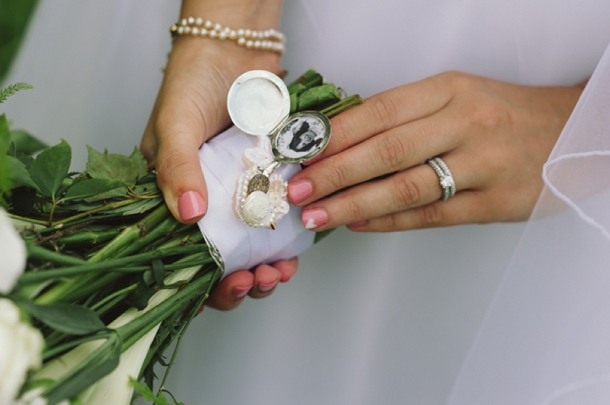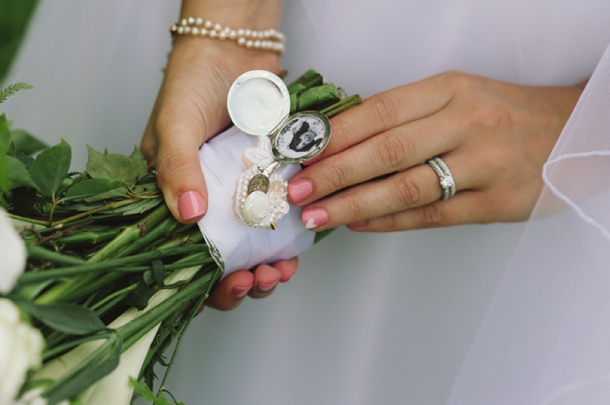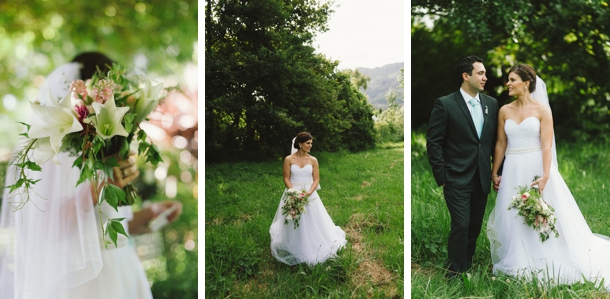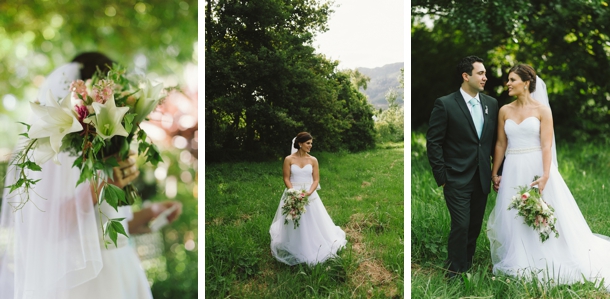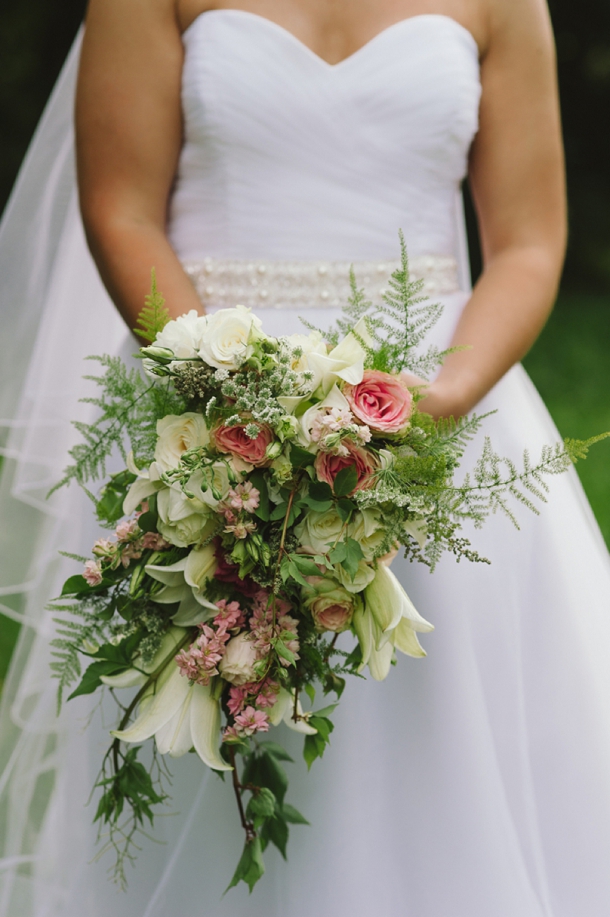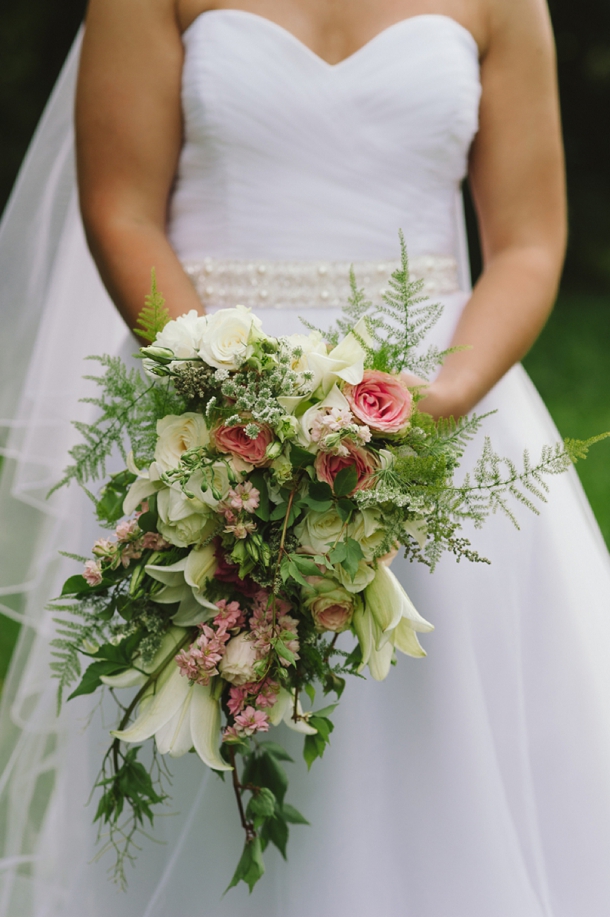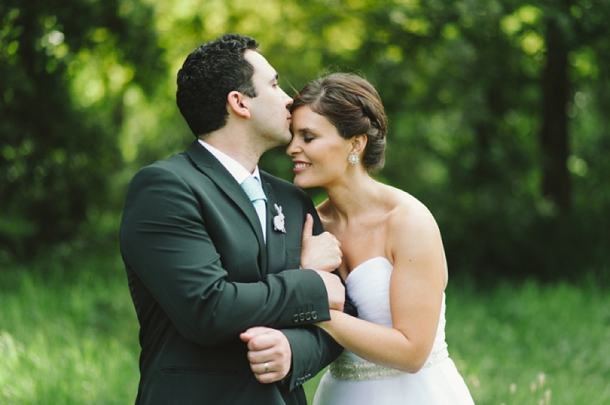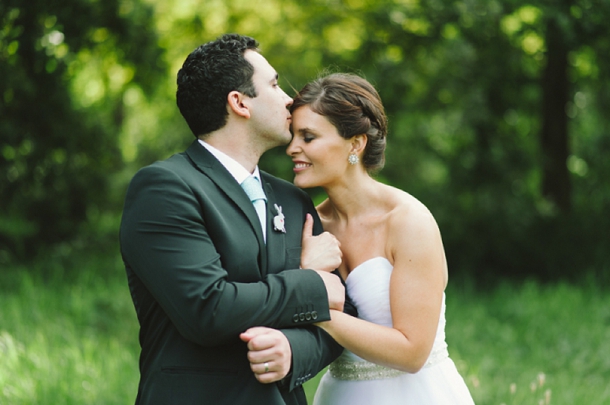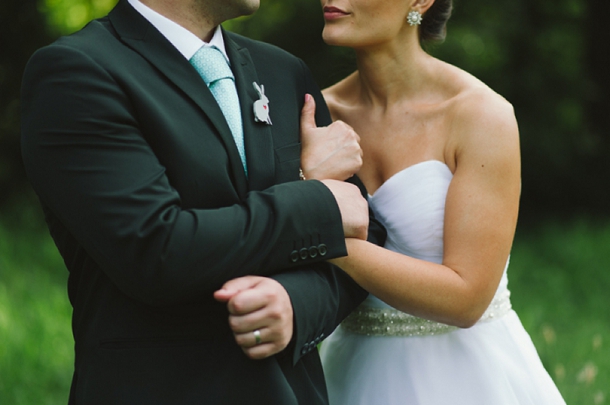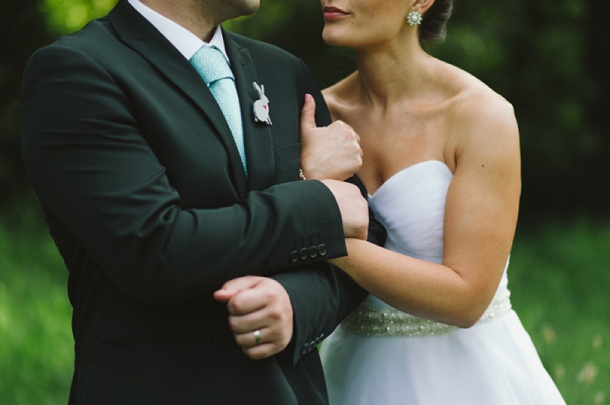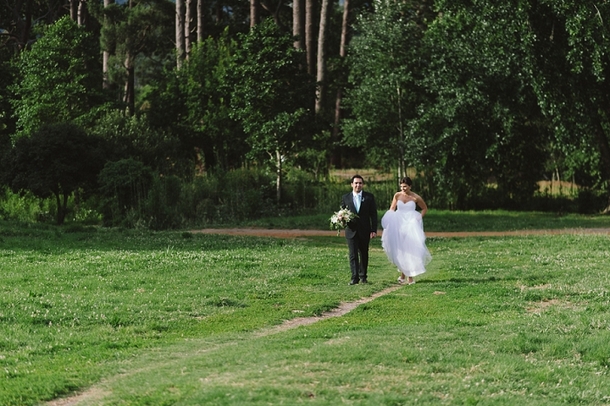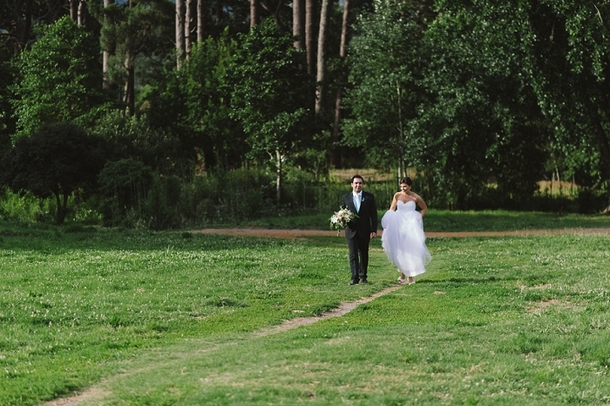 Wedding Style
I love green, and had seen on Pinterest the idea of having bridesmaid dresses in different shades of green. I wanted our wedding to be classic but different, I didn't want a cookie cutter wedding and tried to be different where I could.
Wedding Details
We incorporated bunnies into our wedding décor and stationery. Paul's parents, who are from the DRC, speak French to each other at home, and when Paul was small they used to call him Lapin which is French for bunny or rabbit. My mom who passed away was a firm believer in Chinese astrology, and her Chinese sign is a rabbit. So Paul and I thought it was fitting to incorporate bunnies throughout.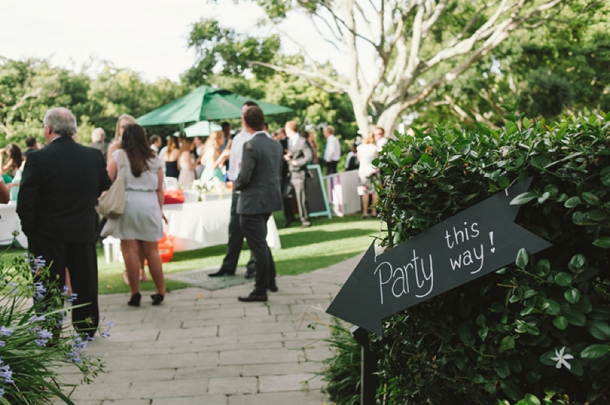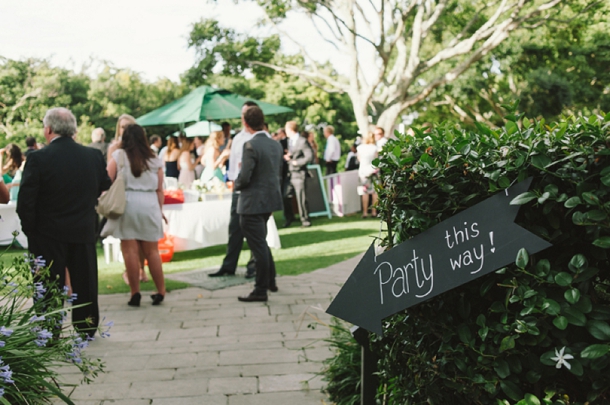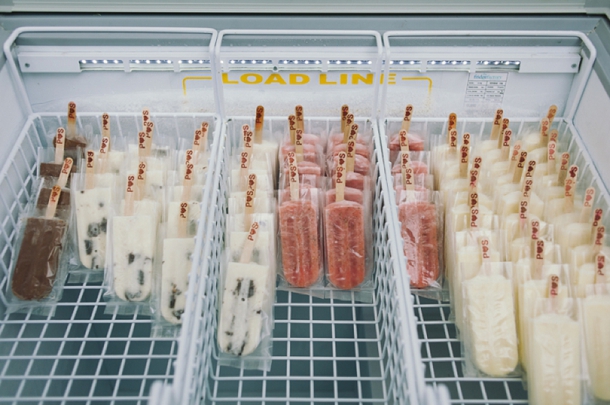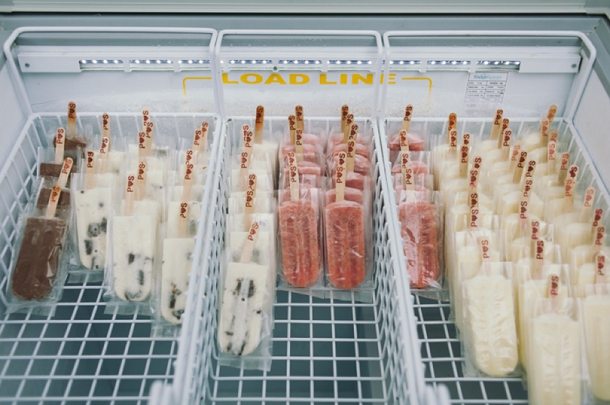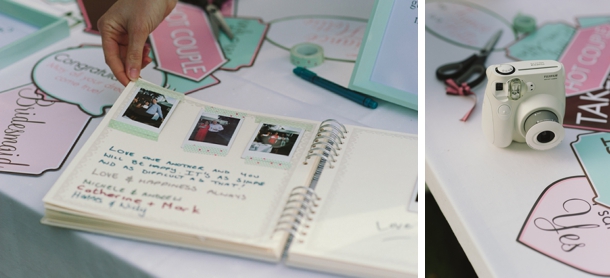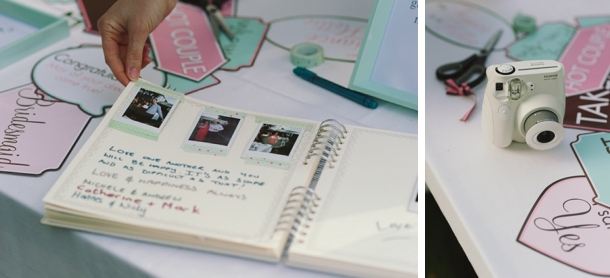 Budget Elements
Budget-wise Paul and I were paying for a large sum of the wedding ourselves so we did have to watch the budget. I had excel spreadsheets where I kept a record of all the costs. Luckily I was able to book all of the suppliers more than a year in advance which resulted in savings. In terms of DIY, I made the streamer packaging which I had downloaded off a wedding blog. I also personalised the ceremony programs by putting wedding pictures of our parents and grandparents on the back of the program, and I wrote up a piece on all of the bridesmaids and groomsmen.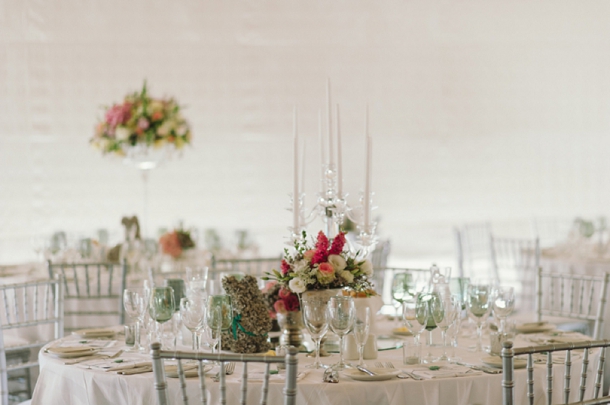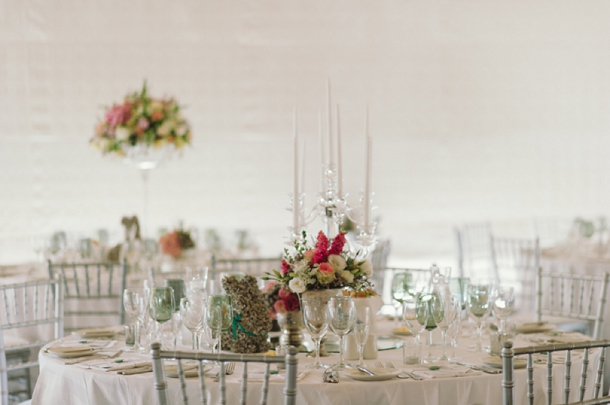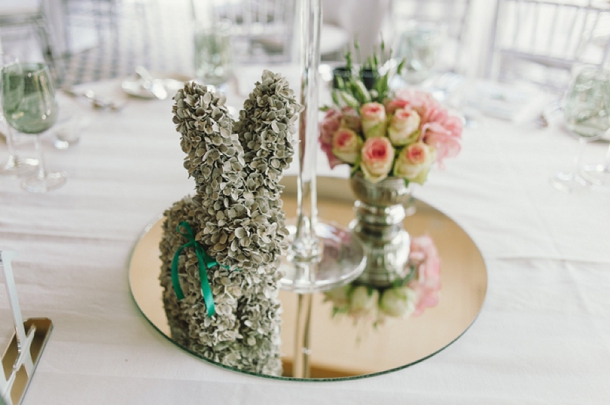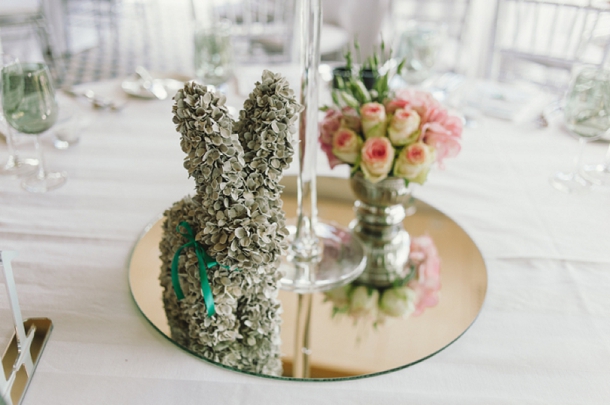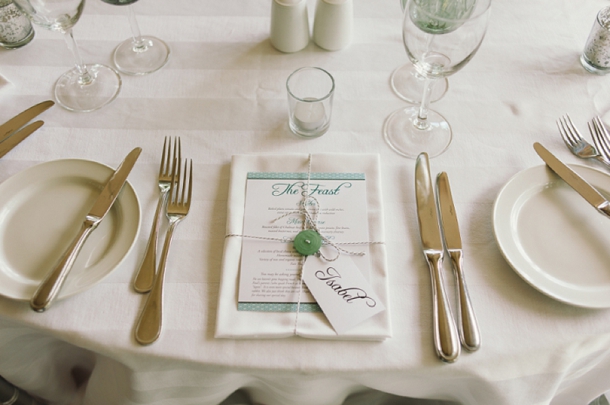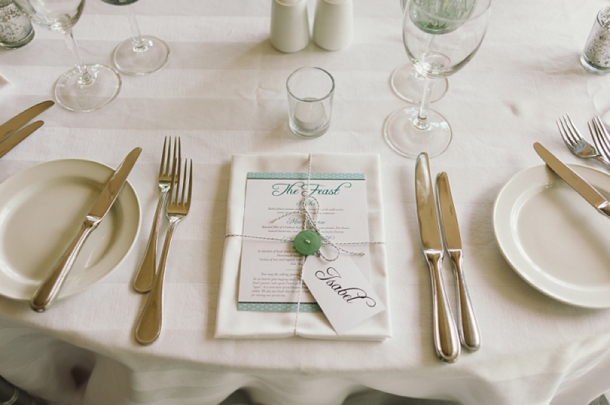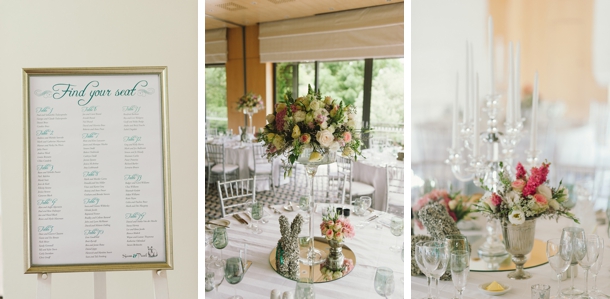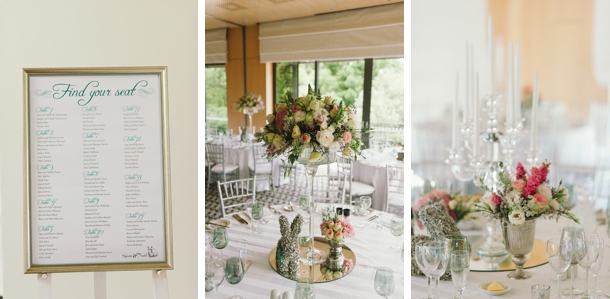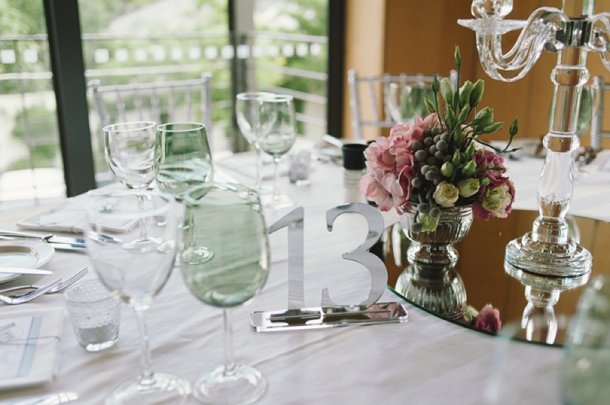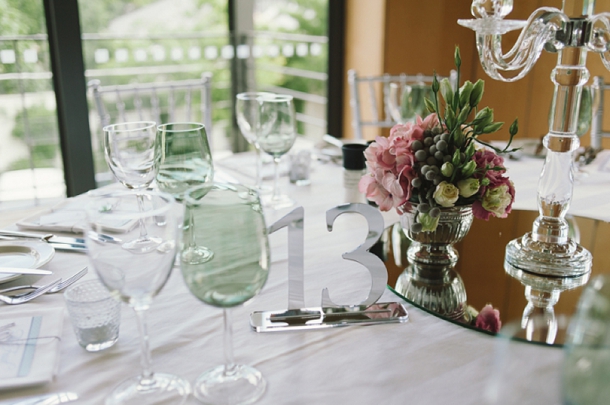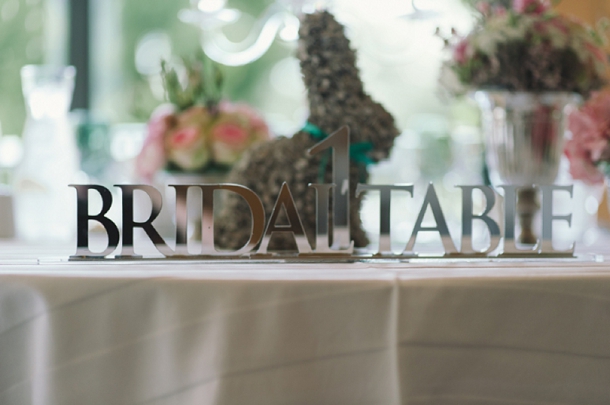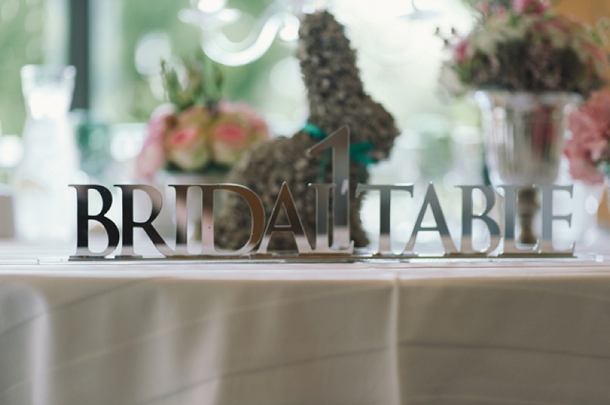 The Flowers
Classic, pink with lots of green, the flowers that Neva did at the Vineyard were breathtaking. I really wanted a cascading bouquet, I was blown away by how beautiful it was. My very special aunt did the wedding flowers for me in the church.
The Dress
Whenever I had seen dresses on blogs, they always seemed to be Elbeth Gillis designs – after trying on many other dresses, I made an appointment with Elbeth and went to try on some gowns, and I fell in love with my dress and bought it more than a year before the wedding. It was altered closer to the wedding day and I bought a beautiful shawl to wear in the church. Choosing my dress was the easiest part of the wedding planning process, and Elbeth was wonderful.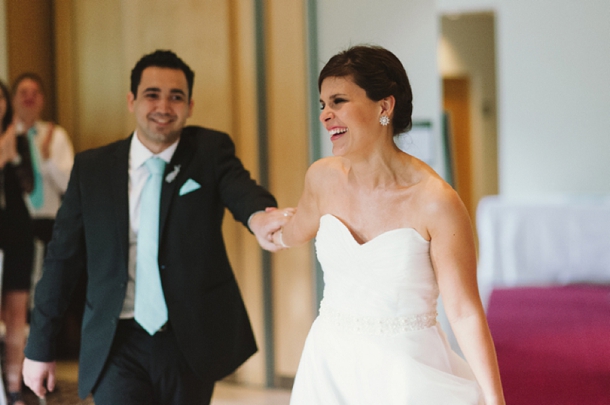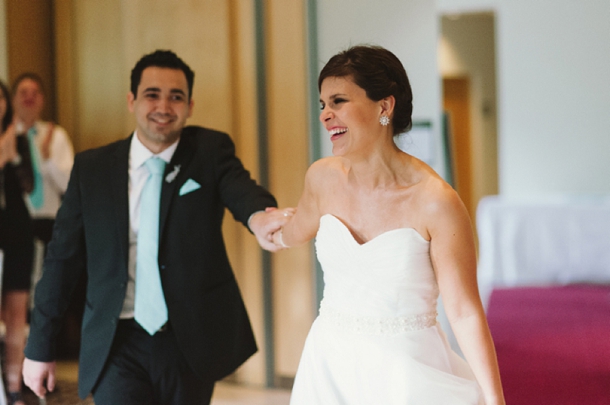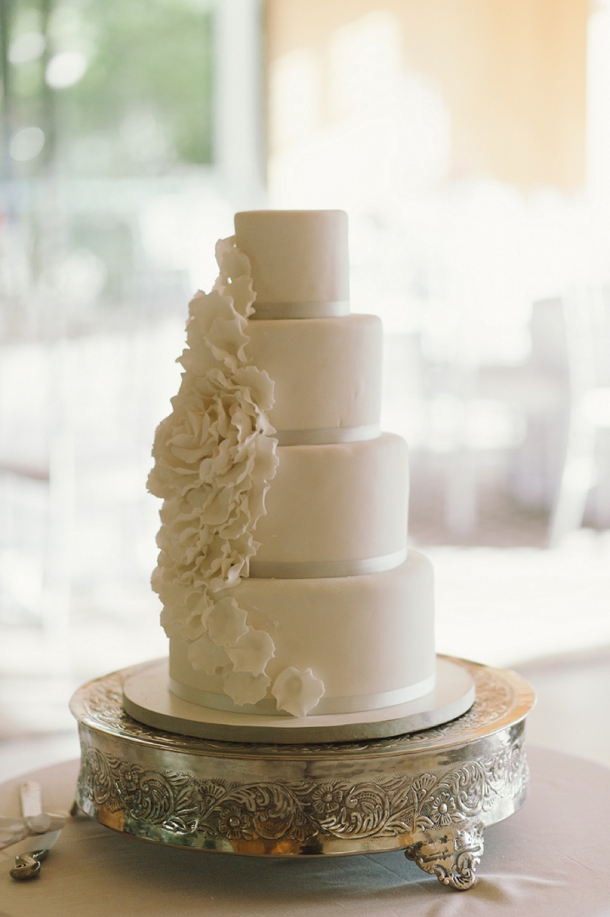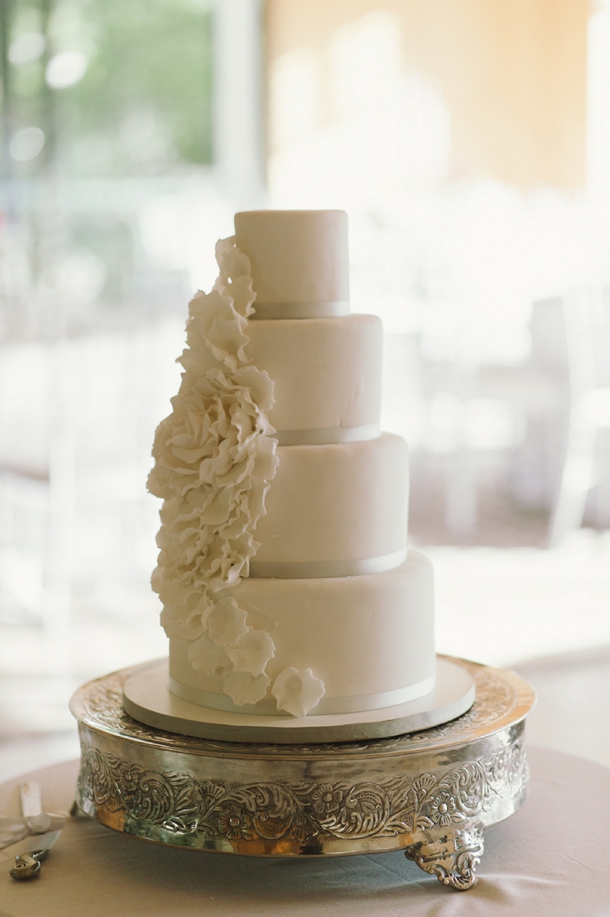 Memorable Moment
If I had to pick one moment (and that's hard), it would be after Paul and I had finished our couple shoot. We were walking back through the greenbelt, as Rebecca and Bruce (our photographers) walked ahead of us. It was the first moment Paul and I had been alone as husband and wife, that was special. They also took a gorgeous photo capturing the moment.
Favourite detail
My most memorable detail would be the gorgeous brooch given to me as a wedding present by two of my bridesmaids and made by one of them. It was so special to have my mom with me, and I now have the pendant as a keepsake of my special day.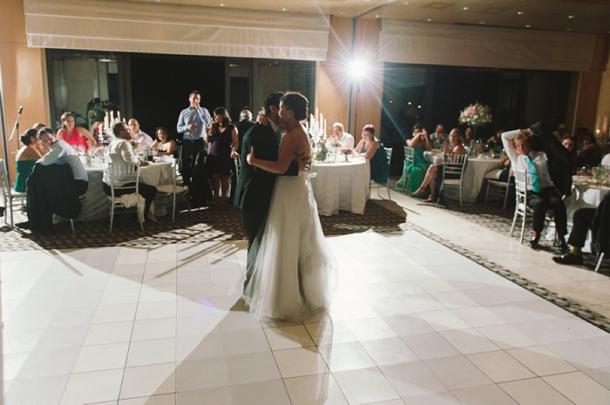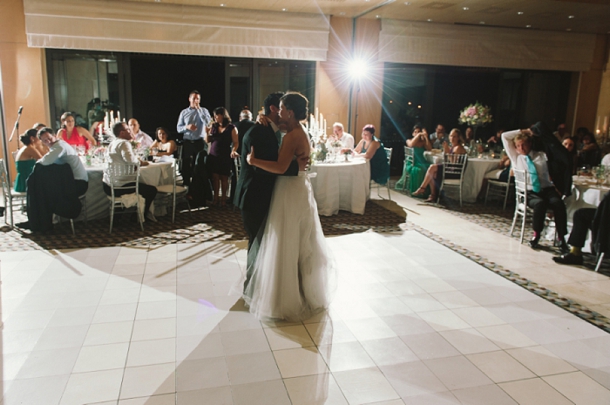 The Honeymoon
We went to Penang, Langkawi and Kuala Lumpur in Malaysia – Paul lovingly planned everything without any input from my side!
Advice for Future Brides & Grooms
Hire a décor person and give them a budget to work within. Hiring Neva from Bright and Beautiful was the best decision I ever made, as it turned out I only came back five weeks before the big day and if it hadn't have been for Neva, I would have had several bridal meltdowns. She was so reasonable, accommodating and passionate about her job. All of my service providers were fantastic, this made everything run so smoothly. Listen to advice from brides who have done it all before and where possible use the same suppliers this will make the planning 'virtually' stress free.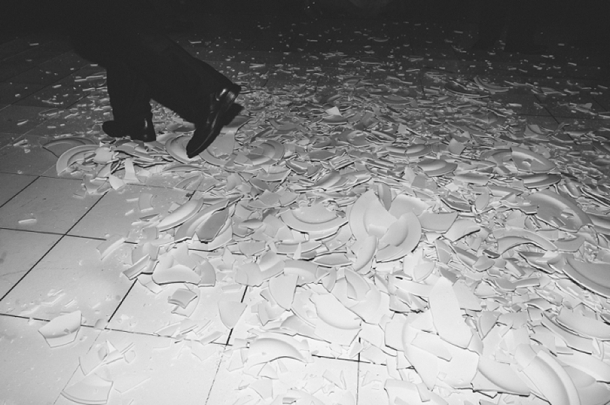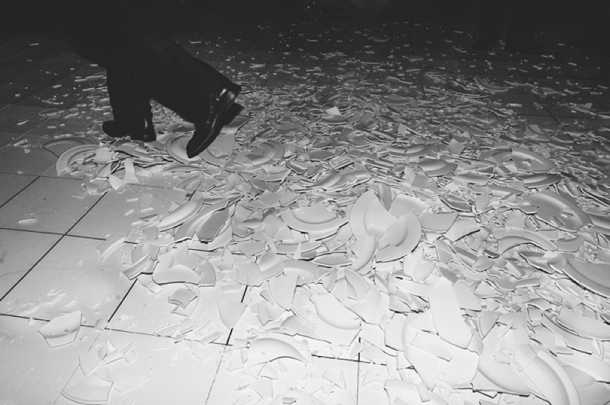 Be sure to check out more of Love Made Visible's beautiful work on their blog.
SERVICE PROVIDERS
Venue & catering: The Vineyard Hotel and Spa | Photography: Love Made Visible | Co-ordinator: Robyn van Oudtshoorn | Video: Desert Rose Productions | Cake: Edible Art Cakes | Flowers, décor & hiring: Neva Ward from Bright and Beautiful |  Bouquets: Fabulous Flowers |  Church Flowers: Bride's aunt | Stationery: Mocho Loco | Ceremony venue: Christ Church Constantia | Bride's dress: Elbeth Gillis | Bride's accessories: Oliver Laudus (hairclip); Lulu Belle (earrings) | Hair: The Exquisite Look | Make-up: Bronwen Louw | Bridesmaids' dresses: Miss Friday Clothing | Groom's suit: Woolworths | Ties: Moi Styling | Bunny Boutonnieres: Lara's Designs | DJ: Gabriel Shai | Bunny topiaries: Topiary Creations | Ice lollies: Las Paletas | Bride hanger: Moi Styling | Brooch pendant, bridesmaid dress hangers, general life saving and assistance: Nadia van der Mescht
SBB ♥ Bright and Beautiful Flowers & Table Decor, a featured member of our Directory