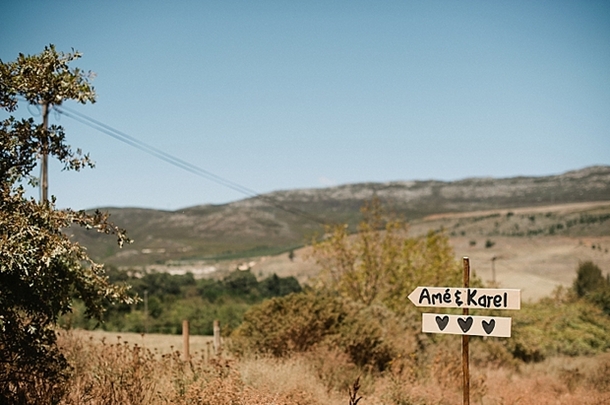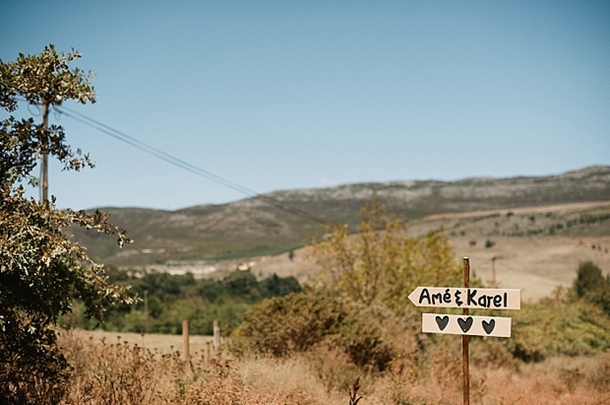 Holy moley me oh my – now if this isn't an amazing wedding, I'll eat my fascinator. Ever since the team behind the Grand Daddy Hotel (which I am still dying to stay at) opened a country version of their rooftop airstream trailer park in Elgin called Old Mac Daddy, I have been dying to feature a wedding there. (For those who don't know, each of the trailers – already pretty rad on their own – is custom decorated to a theme by a local artist).  I knew if I held out, the perfect wedding to show off this rustic, funky, informal venue would come along, and boy has it ever. I am so in love with Amé and Karel's style – from their very cool stationery (how cute is the game-style invitation, not to mention their classy on-the-day farm look and adorable table names!) and quirky ideas, to their green and white flowers and laid back farm chic decor. And those bridesmaids' dresses! Everything about this wedding is in synch – it's so beautifully put together and well-thought-out. And, of course, I am also thrilled to be showcasing the work of the awesome Love Made Visible – their ability to see and capture the behind-the-scenes moments that really make up a day so much more than the decor or colour scheme ever could, always astounds me. Sit back, bliss out and enjoy.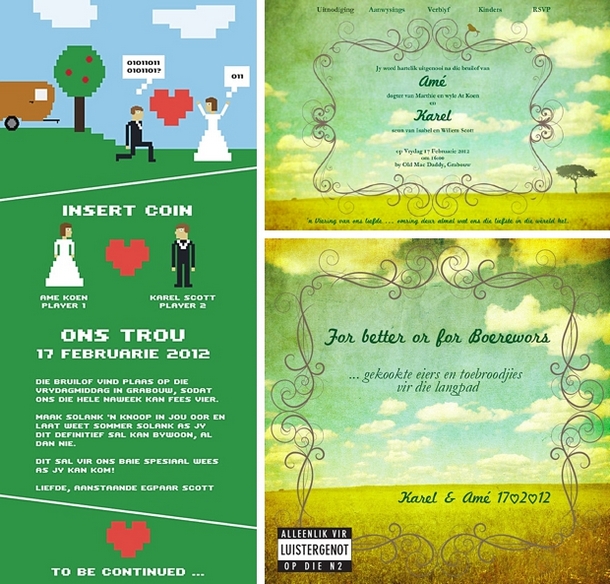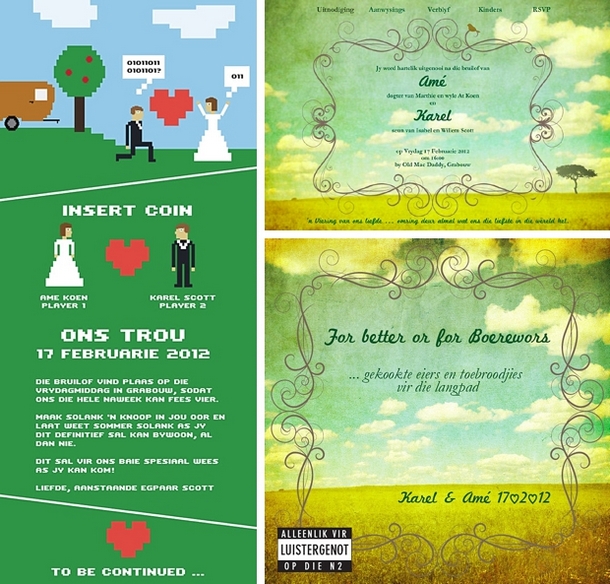 From the lovely bride, Amé:
Karel and I met at the music festival Oppikoppi, and music is definitely one of our most important shared interests. Karel proposed on our seven year anniversary (yes, seven years!). We went away to Cullinan and he prepared a nice dinner. We were dancing in our little rented house when suddenly the song we first held hands to at Oppikoppi came on ('Giant Love Affair' by the Springbok Nude Girls) and Karel went down on one knee. We were both in tears, overwhelmed and super excited.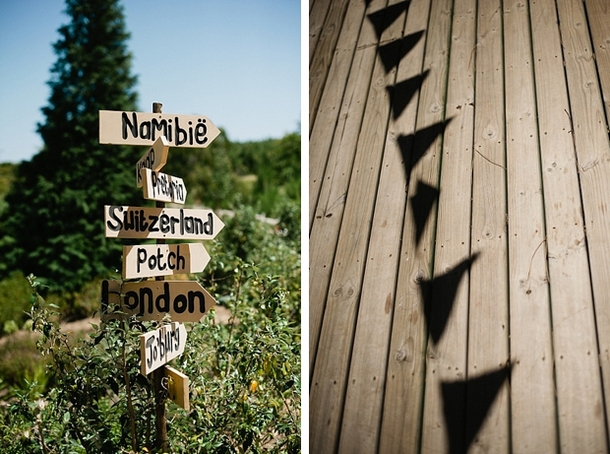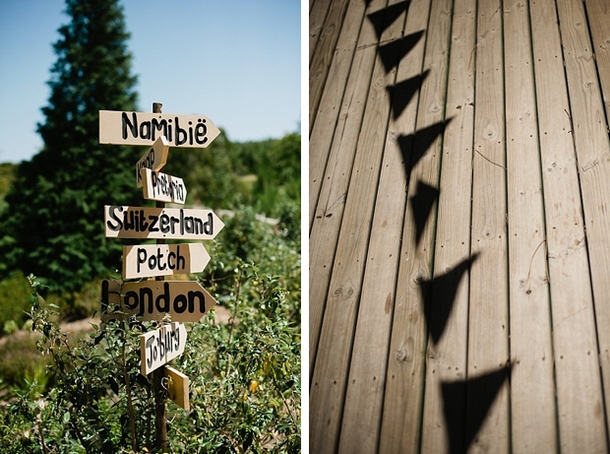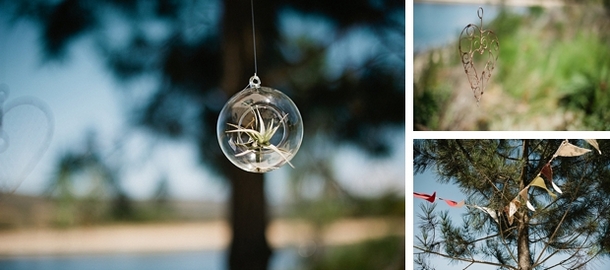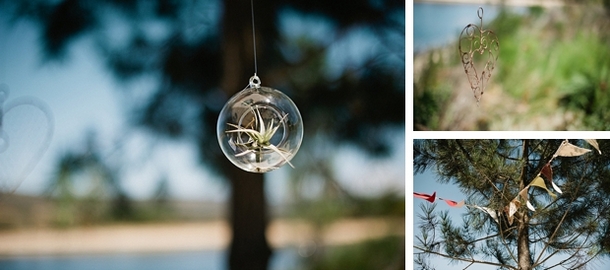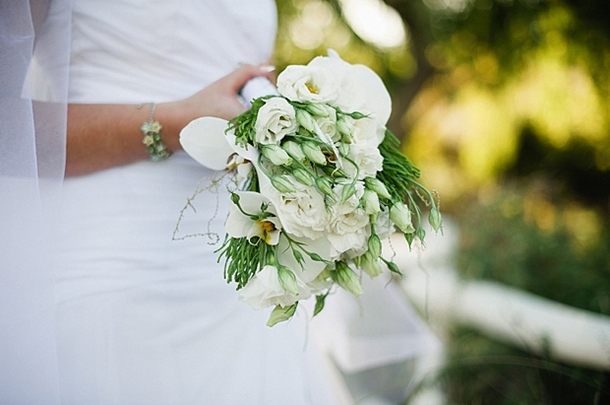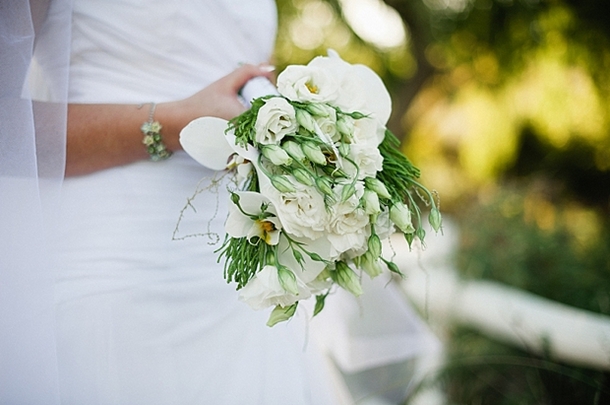 We didn't want anything formal. Friends of ours had told us about Old Mac Daddy long ago, and it stuck with me, as it sounded so unique with the airstream trailers (we like things to be a bit quirky and offbeat). One of our guests commented that it was as if the venue was specifically built for us, since it suited us and our personalities 100%. The venue has a very natural and light feel, and is situated amongst the apple and pear orchards, with big windows overlooking the valley. We kept the theme natural and went with green and white, with a few light blue and light yellow accents to brighten it up. We kept everything very simple with just enough personal detail here and there to keep it interesting.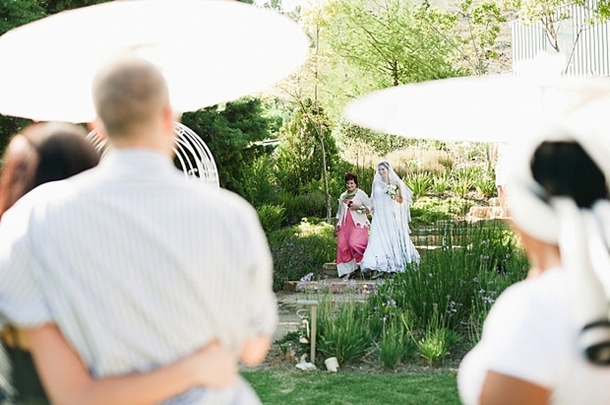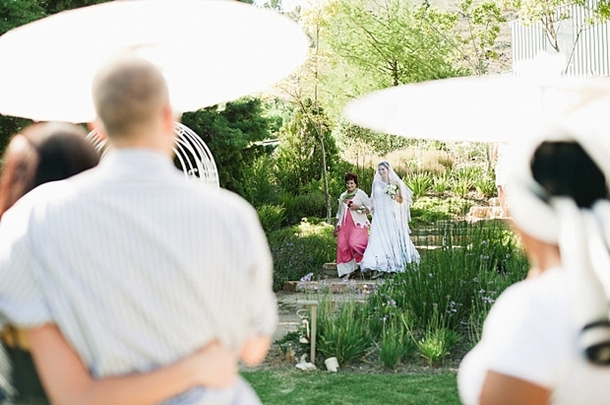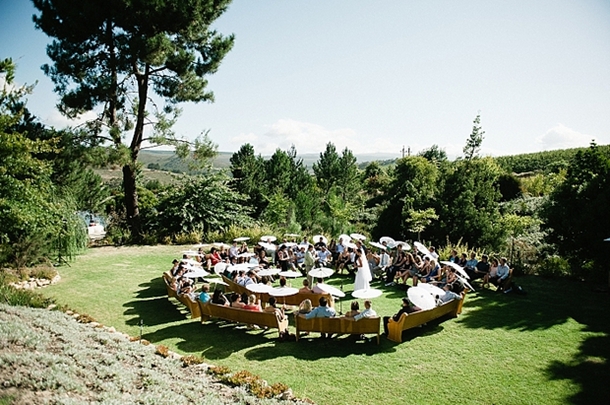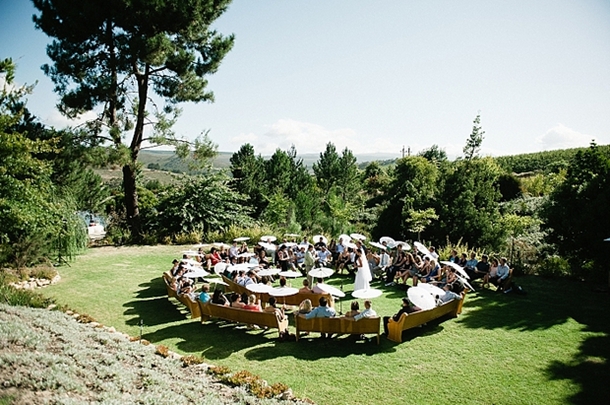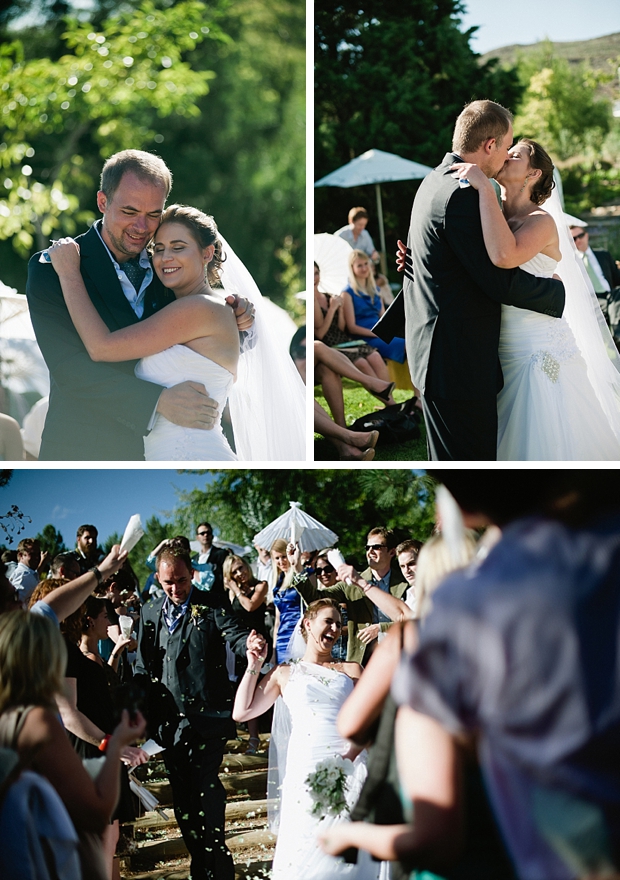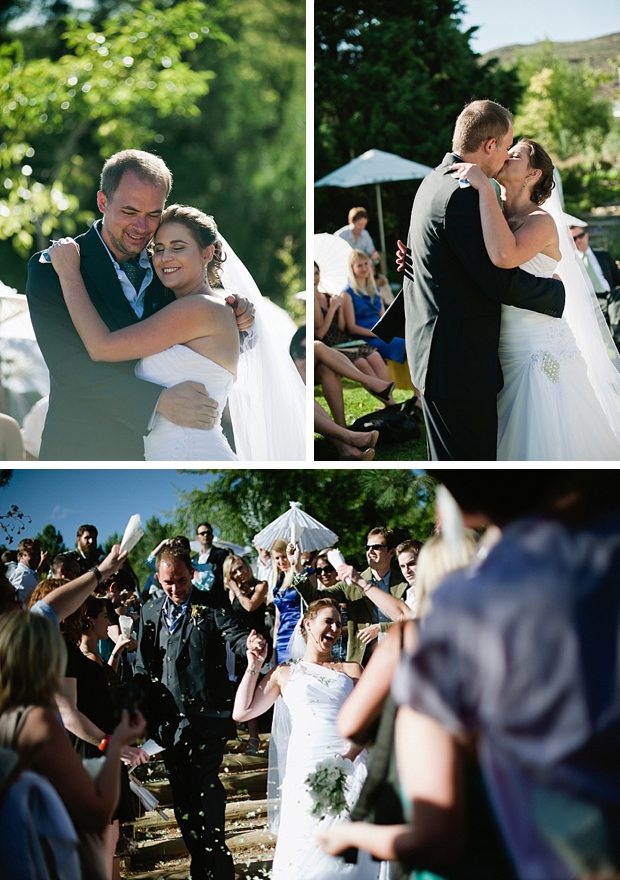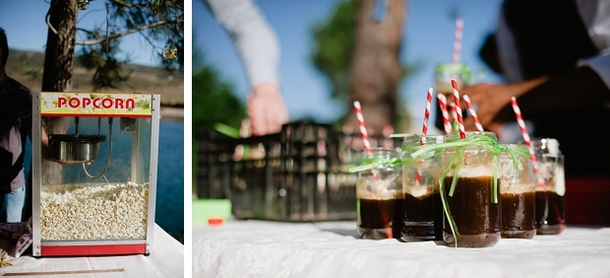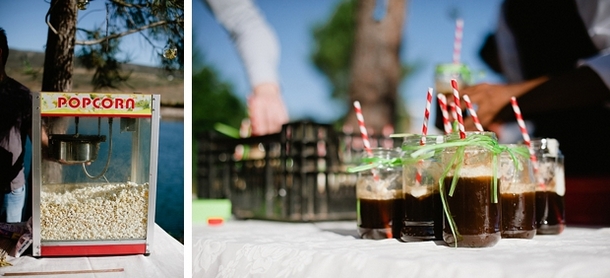 One of the things that was most important to us was being surrounded by all the people we love – most of our guests had to fly to Cape Town, some from as far as Switzerland or London. The fact that they were willing to do it made us really feel loved and blessed, and to acknowledge this, my brother-in-law made boards with the names of all the places our guests came from. This was just one way we tried to show our friends and loved ones that they play a big role in our lives. The ceremony was on a big lawn and we packed the church pews in a spiral so that when I walked in, I walked past every guest to my groom in the middle of the spiral (an idea one of our friends saw on Pinterest). It really created a cozy, intimate atmosphere. We also created a seating chart that the guests really enjoyed – each name was printed on a little card with the relevant table name (we used names of some of the airstream trailers – I thought it was a nice touch to incorporate our venue into our detail in this way). Each card also included a short description of how we had met the guest. It really brought back great memories and was a nice way for them to see how everyone fitted in. A lot of the guests took their cards off the string and used them as name tags.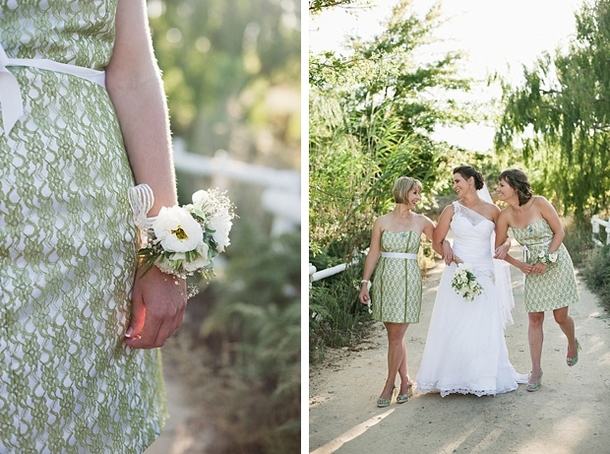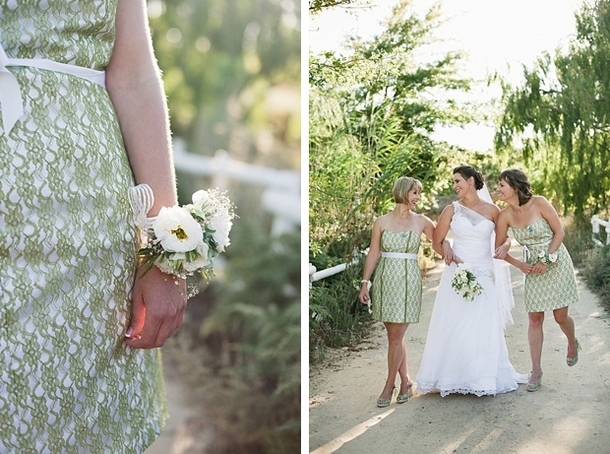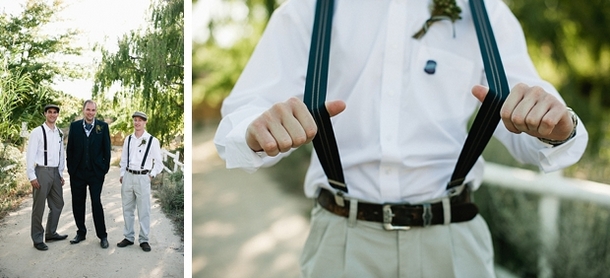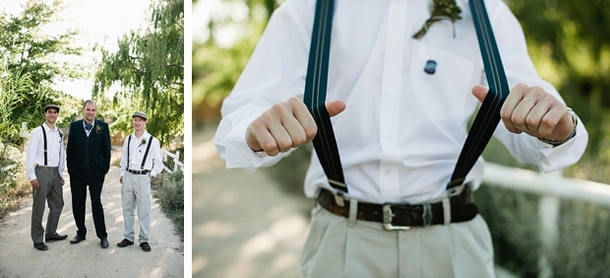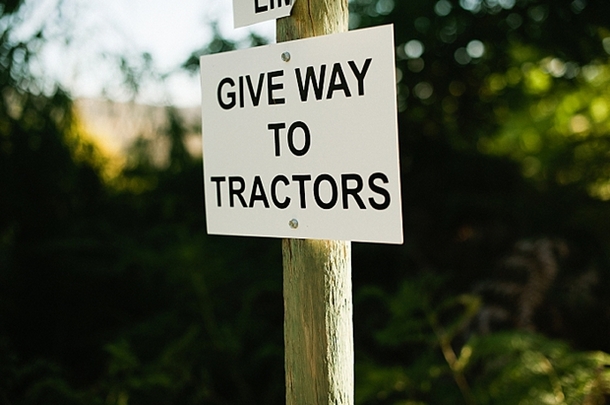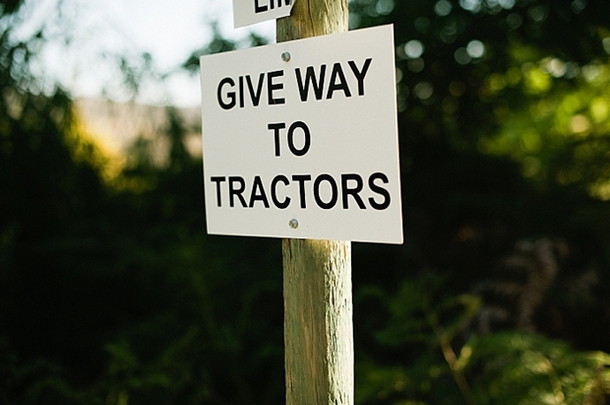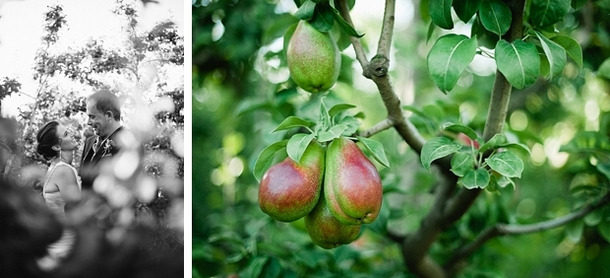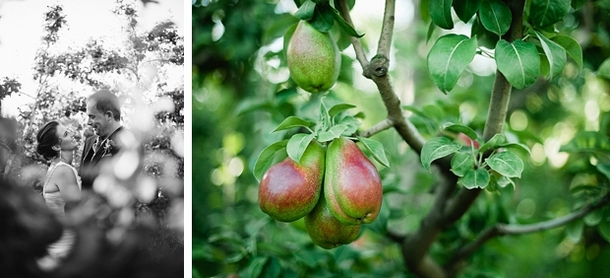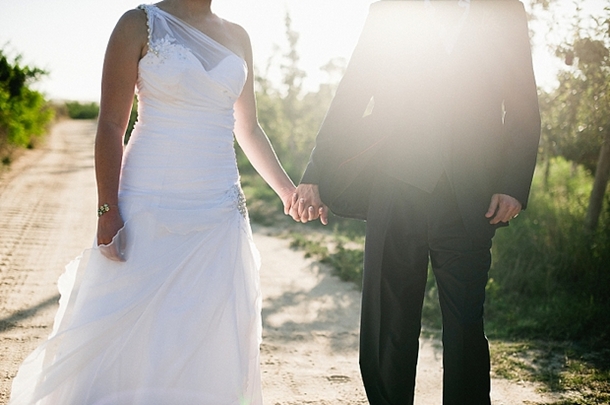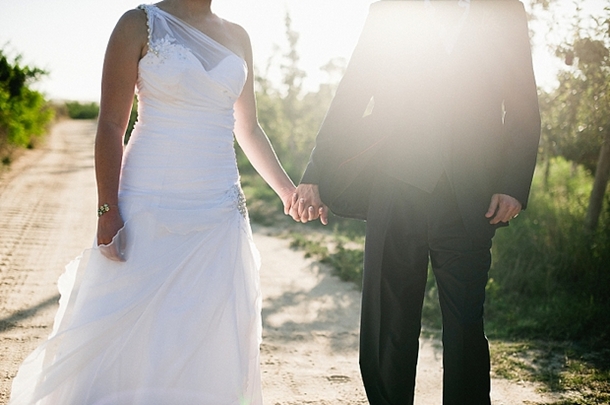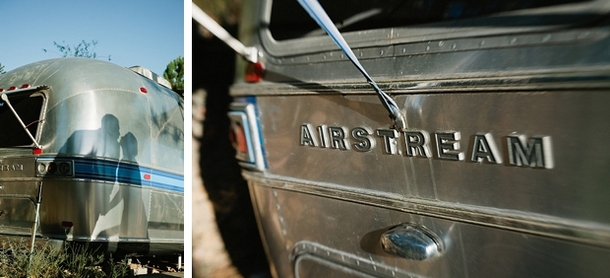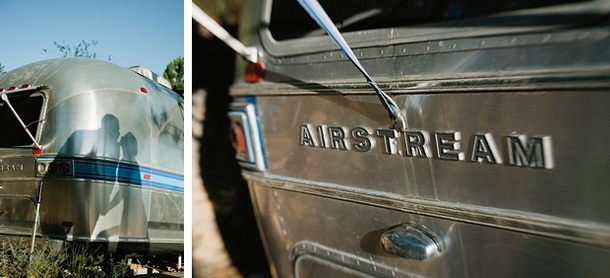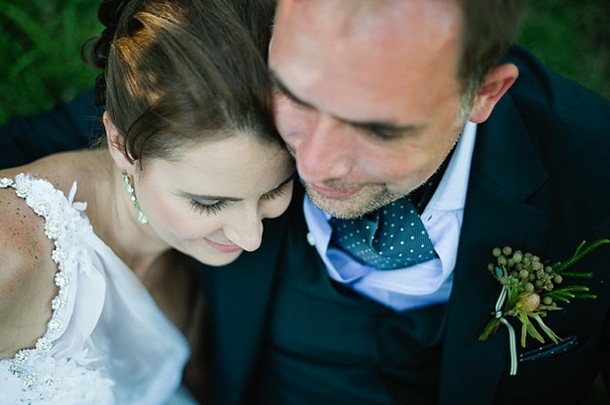 Being music lovers, it was important to us that the music rocked, which it did until 2am! We put a lot of time and effort into creating playlists for our DJs, and included Giant Love Affair for when the guests threw confetti (I don't think many of our guests knew the story behind the song, but it was a nice detail for me and Karel to share). Instead of gifts for the guests, we made a CD with all our favourite road trip songs on it. We even wrote a short, silly poem which Karel recorded on to the CD. We delivered these to our guests a few weeks before the wedding, instructing them to listen to the CD on their way from the airport to the wedding. This really created excitement and when the guests arrived there was already a buzz. The covers (as well as the rest of our stationery) were designed by our friend.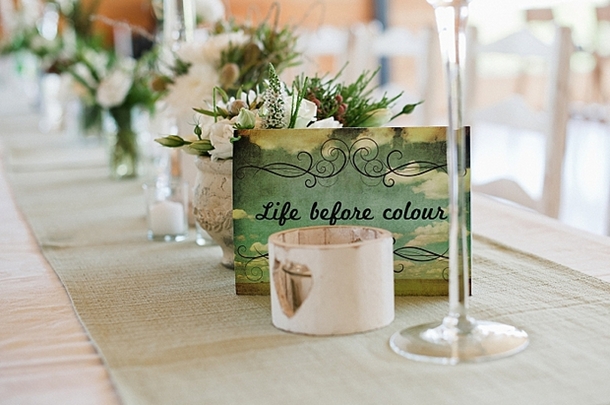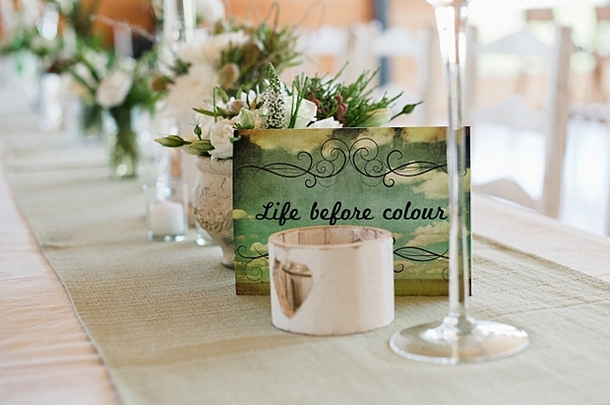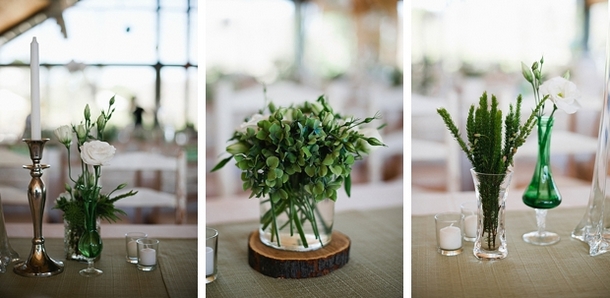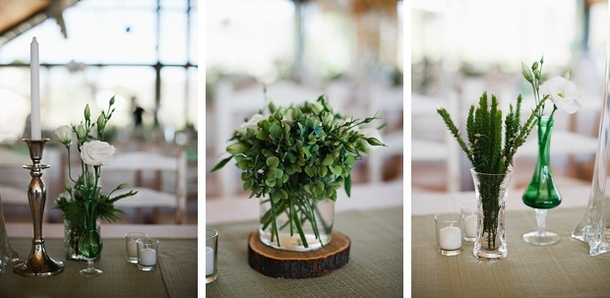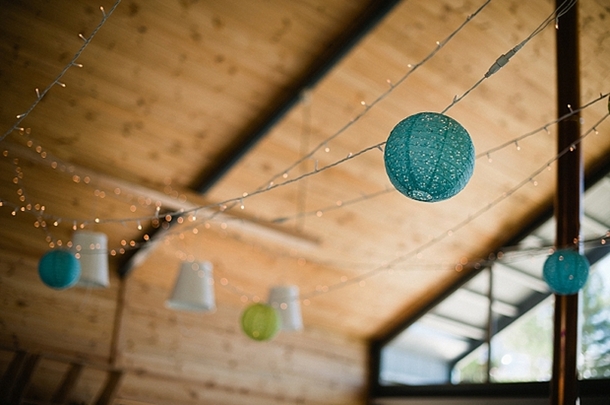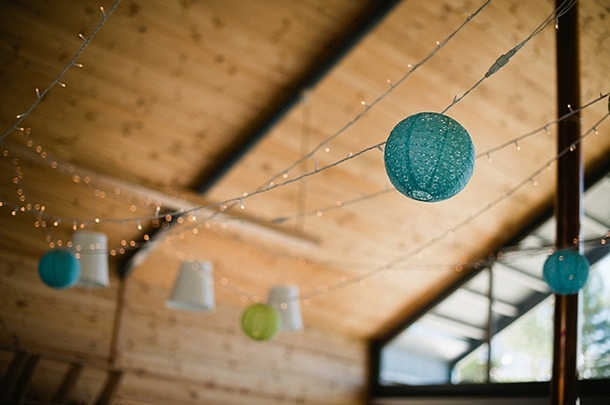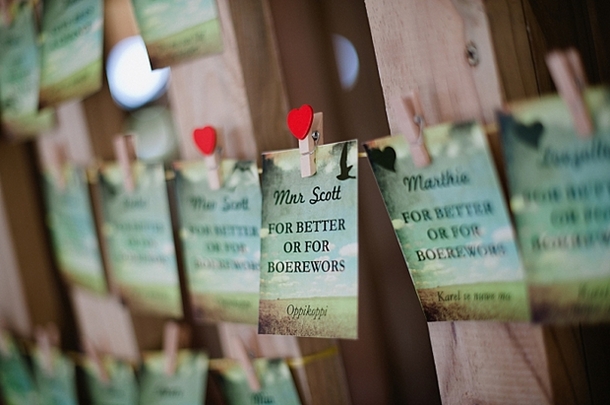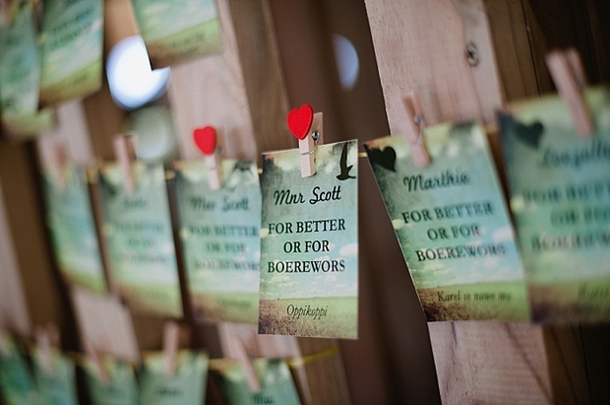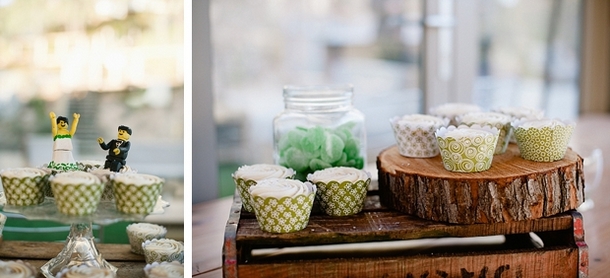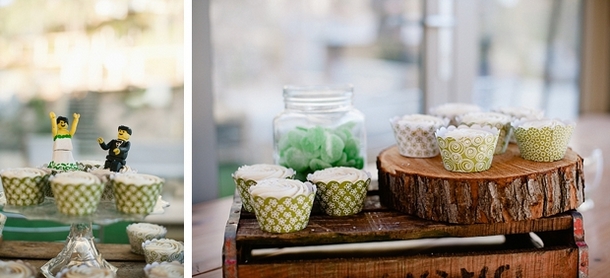 To show off our playful personalities, we included fun details like our lego cake topper (which I made myself out of children's playdough), candy floss, popcorn and coke floats after the ceremony, and a photo booth/guest book with a Polaroid camera.
One of our friends commented that what made our day so special was the fact that they could see the two of us in all the detail; it was as if our fingerprints were on everything, which I thought was a great compliment.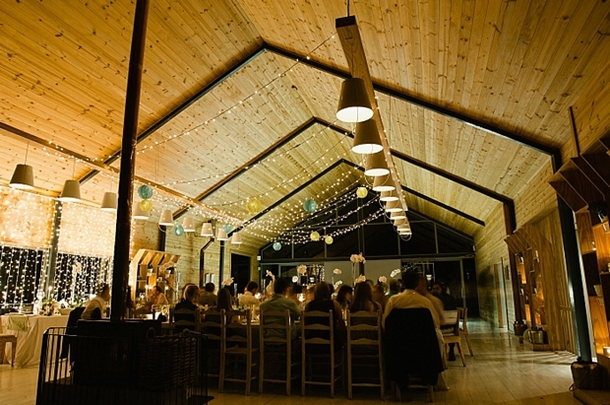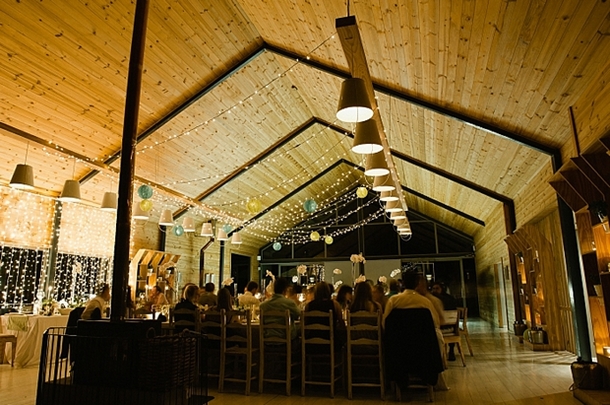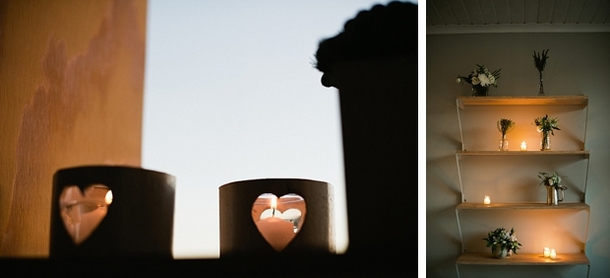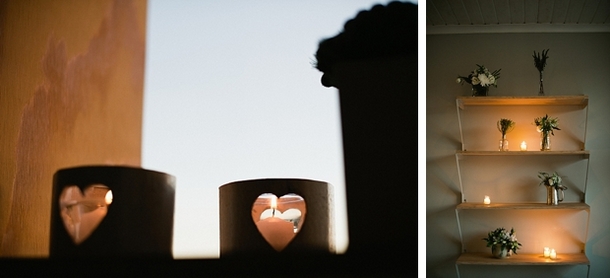 My advice to future brides:
Really consider getting married on a Friday. At some venues it is cheaper, but most of all it is much easier to book your favourite service providers, since they are booked far in advance for Saturdays, but are mostly available on Fridays. Then you also have the option to extend your celebrations to the rest of the weekend, as we did.
Save money on things that are not so important to you. We didn't care much for an elaborate wedding cake, therefore we purchased cupcakes from a local home industry and just bought nice cupcake wrappers. The cupcakes were delicious and still looked very pretty.
Plan your wedding day together. It is part of the fun and you would be surprised at what you can come up with if you put your ideas together.
Consider sending out your invitations via e-mail. It saves you a lot of money and people generally don't keep their invites. You can still print a copy for the people who would really like to keep it, like close family. We designed our invite on a nice site: www.wix.com (it's free!).
If you add some detail, try to personalize it. These details show your guests that you really put thought into the day and didn't just copy an idea.
Do what you want to do for your big day and not what you think is expected from you or what you think your guests would like. Stay relaxed and just take in everything. If your guests see that you are having the time of your life, they will also relax and follow your mood.
I think the most important decision that you need to make is the choice of your venue. It determines the look and feel of everything and if it is already beautiful and something different it is much easier (and less expensive) to create something spectacular. Go to wedding photographer's sites, they usually list where the weddings were held. This could assist you in choosing your venue and from the pictures you can get a good idea of what the venue will look like on the day.
Phone all of your service providers on the morning of the wedding. Our minister arrived a half hour late, since he had the time wrong, which meant I arrived for my wedding day twice -oops.
Should something go wrong, revert back to the champagne, keep calm and have a cupcake!
Sites I visited often: Green Wedding Shoes | Style Me Pretty | The Knot | Pinterest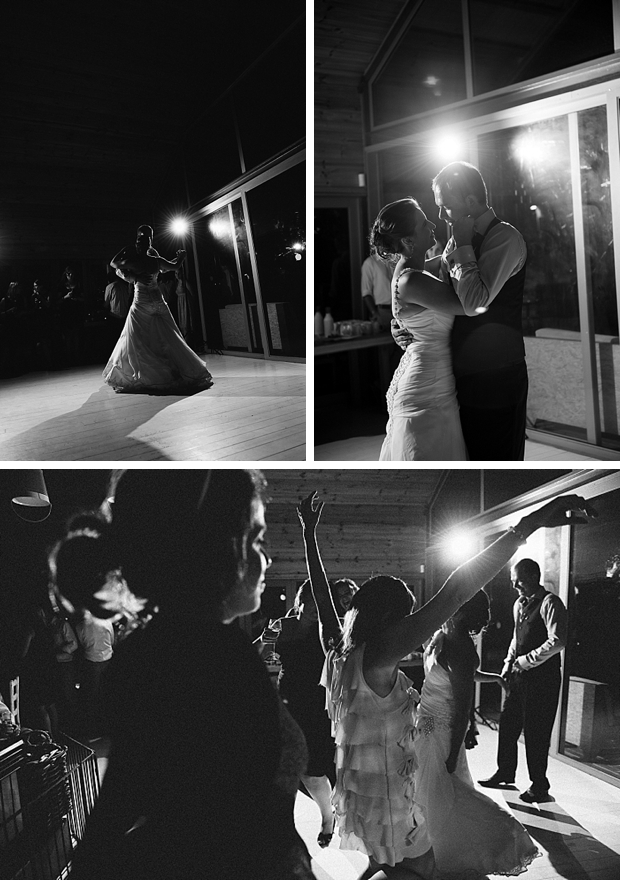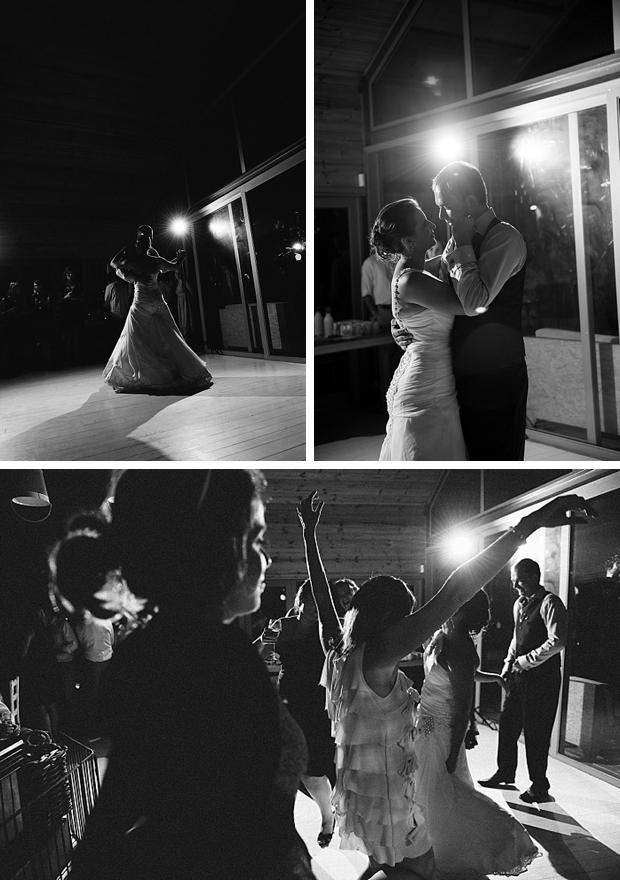 Thank you so much, Amé and Karel! Wishing you a wonderful life together. And, of course, thanks to Rebecca of Love Made Visible – thanks so much for sharing, lovely! You can, as always, see more of this on her blog.
SERVICE PROVIDERS
Venue & catering: Old Mac Daddy | Photography: Love Made Visible | Co-ordinator, flowers & decor, hiring: Hanlie Volman | Hiring: Four Every Event | Cupcakes: Poppies Tuisbedryf (021 988 1885) | Stationery: Hildegard Konigk | Background image for stationery: Shutterstock | Hair: Wayde (083 792 3554) | Makeup: Ilonka Louw from MAC (078 589 2689) | Pop corn and candy floss machines hire: Velk Hiring | Polaroid camera hire: In Good Company | DJ: LMH Productions