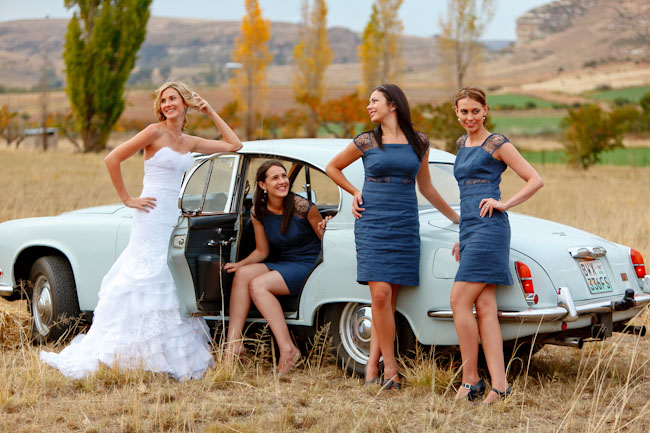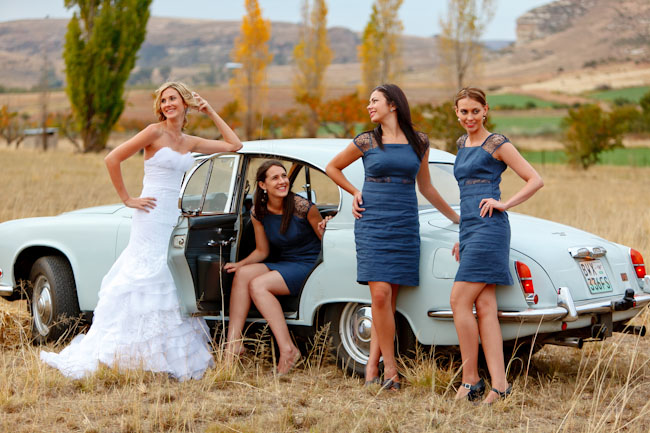 I love weddings. (Surprise! I bet you didn't know that.) And this year has been all about attending weddings for me – five so far, and number six coming up on Friday. I can't WAIT. You'd think by now I'd be sick to death of looking at them, but no. They're a gift that just keeps on giving. Take today's gorgeous wedding, from Michael Tree Photography (welcome, Michael!). It's so elegant, with a palette of navy, mint and grey. (Just take another minute to be delighted by that colour combo, because I totally am.) The bride is rocking a stunning dress and I love that she's wearing her hair short and loose – it looks amazing. The design has a touch of vintage (cute car alert!), but somehow manages to feel modern as well. And it took place amid some spectacular South African scenery. There are even white proteas, which basically make me want to punch the air. In fact, the whole thing does. Yay for this wedding, and yay that I get to write about it. I love my job!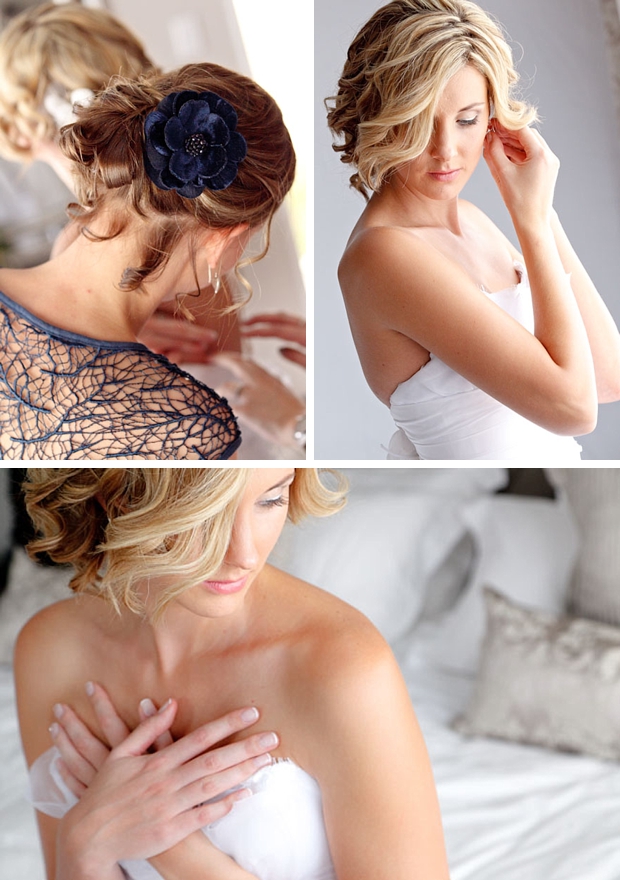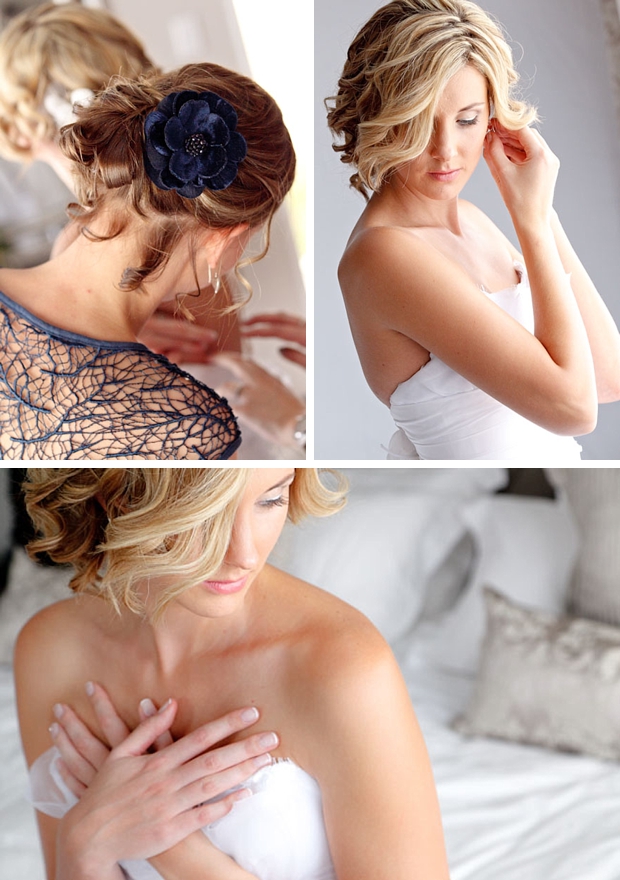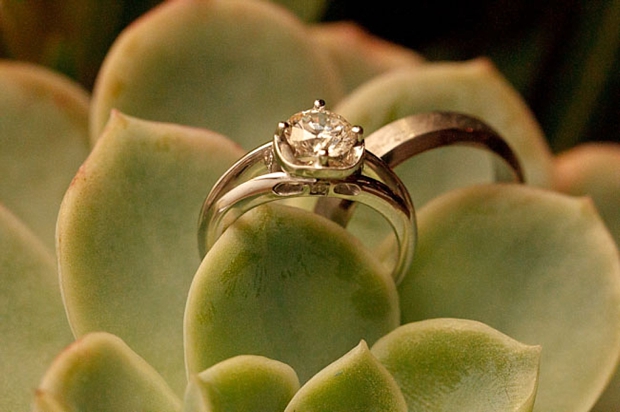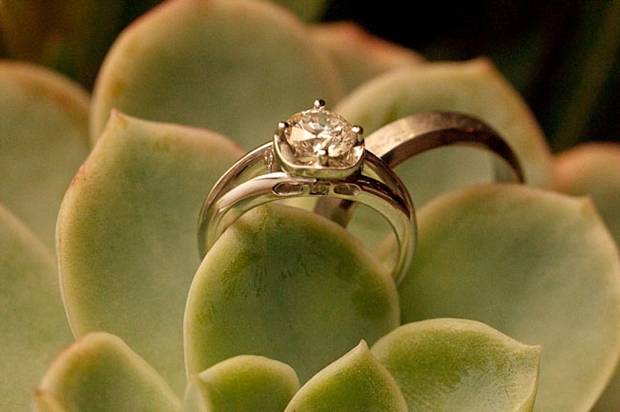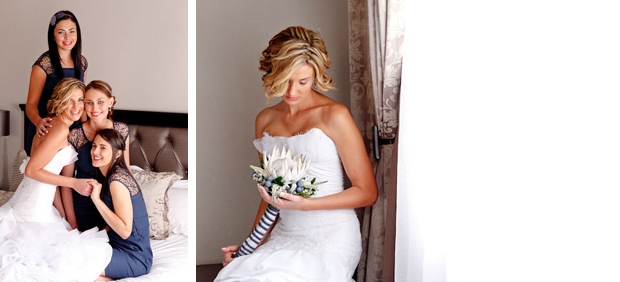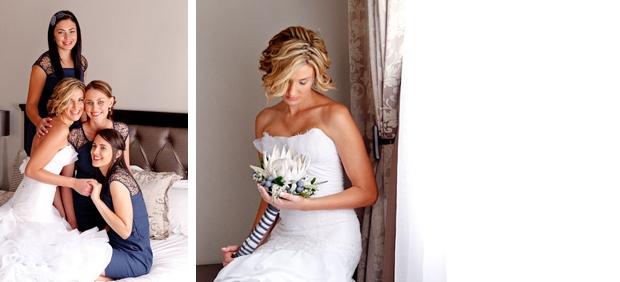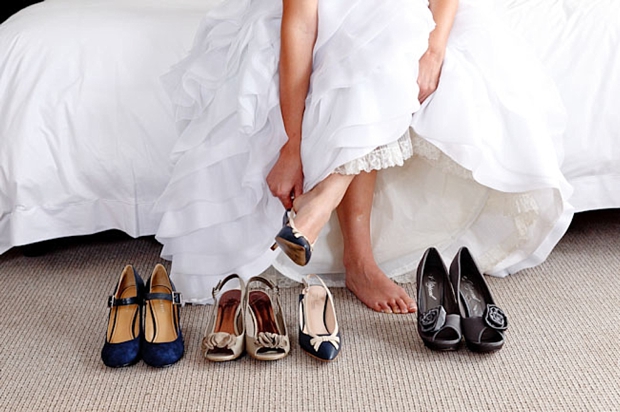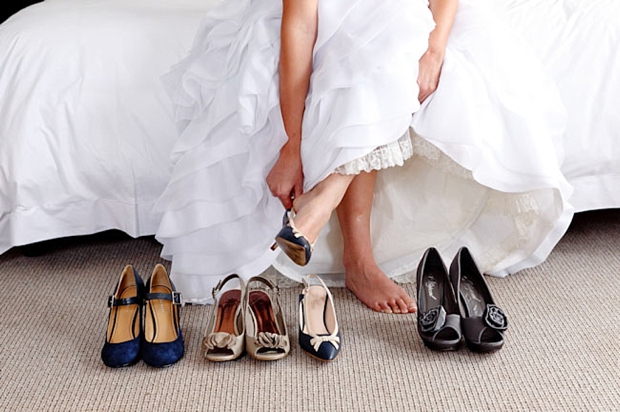 From beautiful bride, Liezel:
Louw and I met though a mutual friend and realised we shared a love for mountain biking. After spending some time together on our bikes, we started dating and seven months later we got engaged in the most magical place in the world – Little Venice in Mykonos. We had some wine, we dined and we watched the sun set over the ocean. He acted strangely nervous all night, but I never expected him to propose! He popped the question over some champagne after dinner and I was delighted! We shared the news with our closest family members and a few selected friends and then we got to celebrate it alone for the remainder of our holiday in the Greek Islands.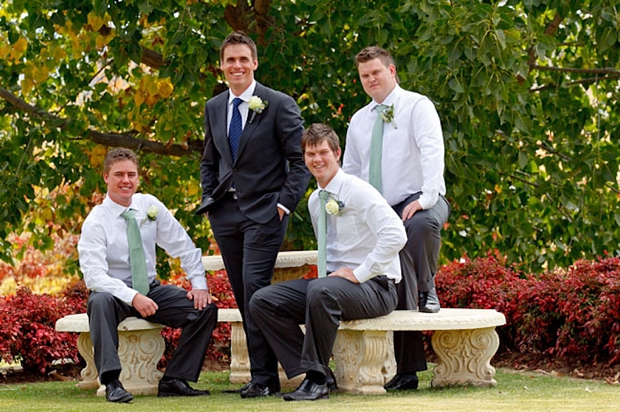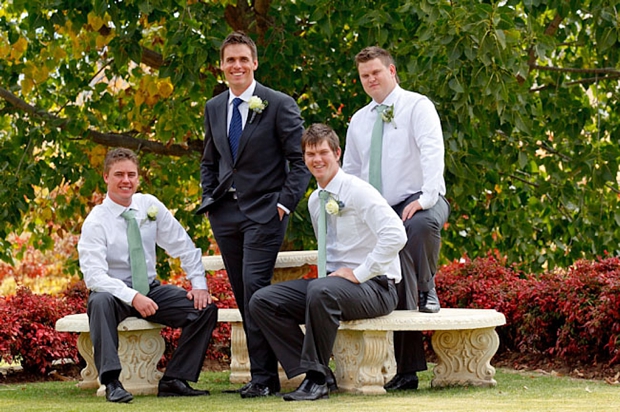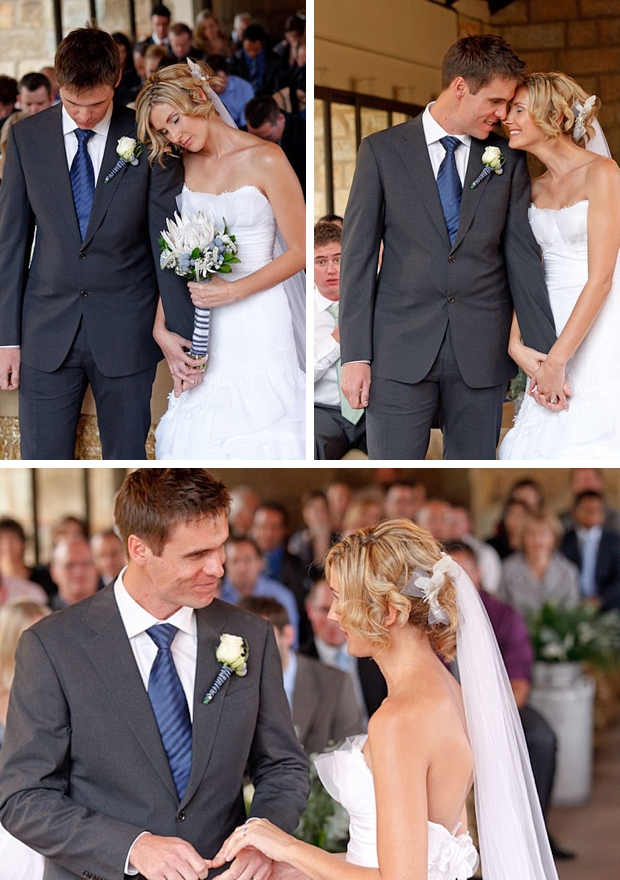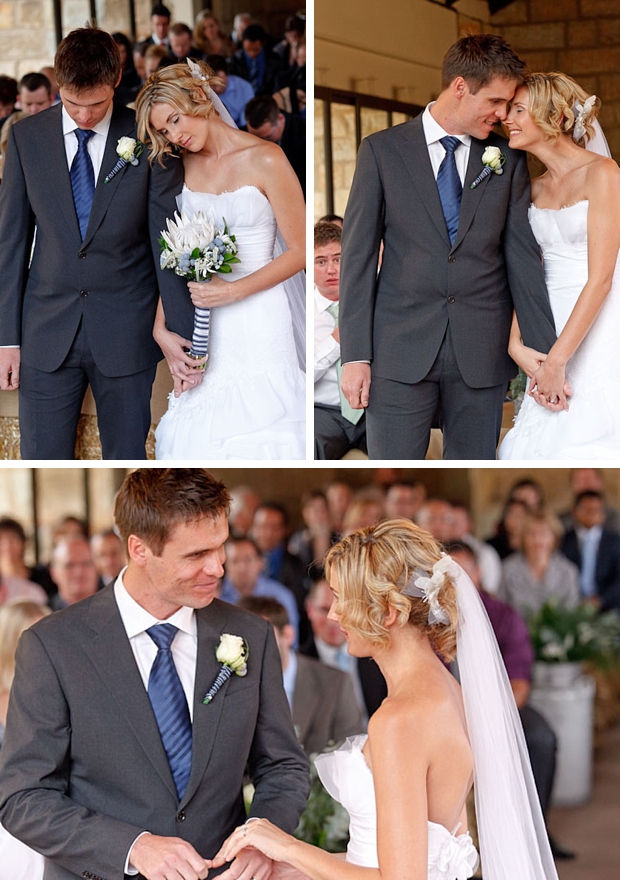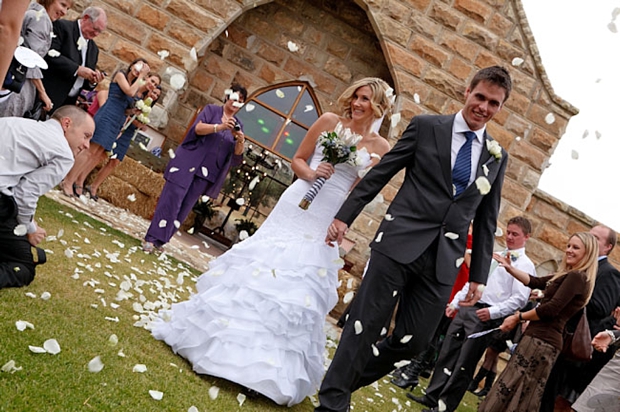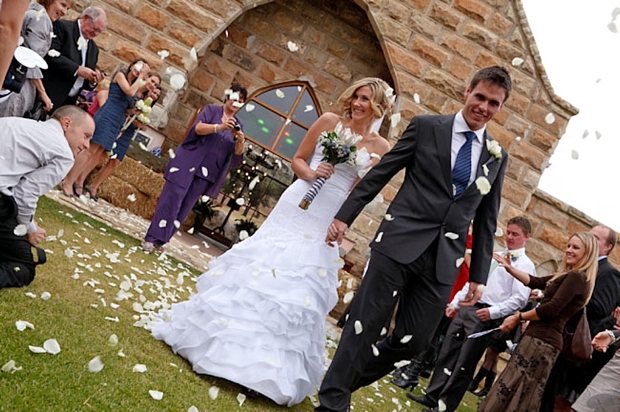 We wanted to break away from the traditional city wedding, so decided to have a weekend of celebration in the "Platteland". We had loved the Clarens area since we went skiing in Lesotho earlier that same year and had heard so many wonderful things about Oranje Guest Farm, so when they had a cancellation we immediately booked it – at that stage we had never seen the venue. This was a bold move – however, it turned out perfectly.
Being a farm wedding, we decided to keep it informal. The beautiful old farmhouse and my love for Chantilly lace evoked a vintage theme, but with a contemporary dash. Our colour scheme was navy, mint green and hues of grey – combining my husband and my favourite colours.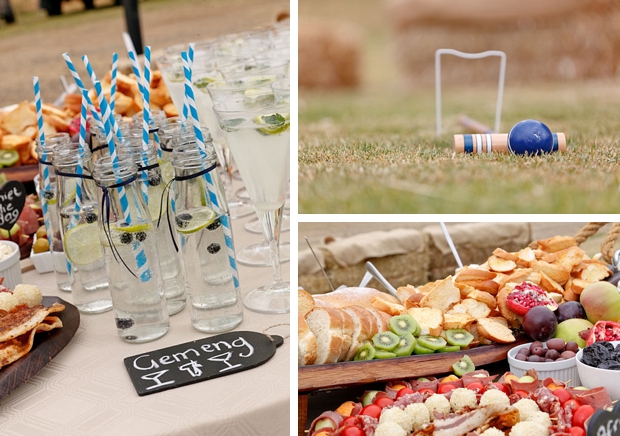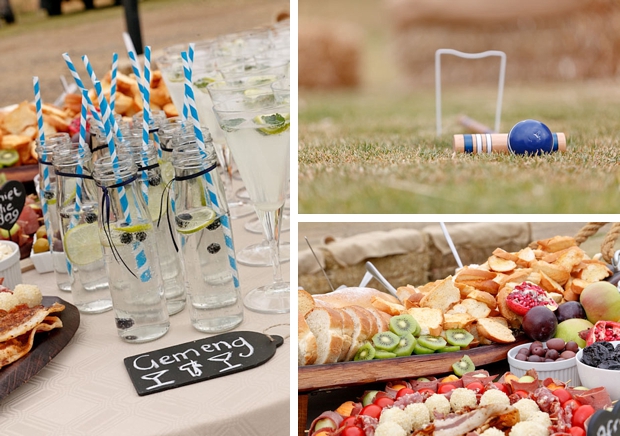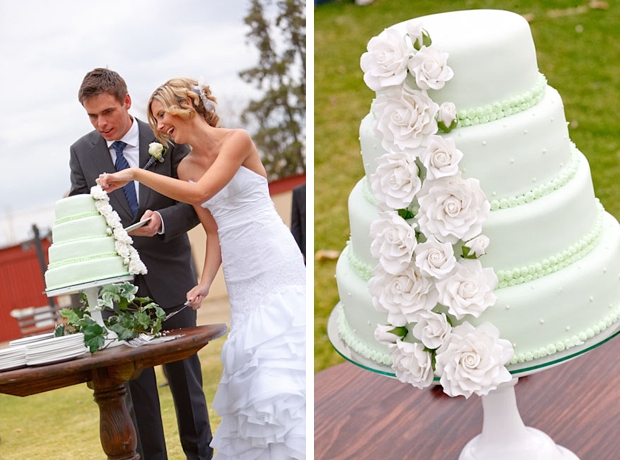 As a special touch, my dad made the table seating plan which was a 'not so old' wooden window frame that he had to make look ancient – he did an amazing job. My husband and I have a terrible sweet tooth, so the bakers in the family and a 'tannie' from church baked an amazing array of biscuits which we were planning on serving later at night for all the party animals. However, our guests got hold of it much earlier, and it ended up bein the highlight of the dessert table!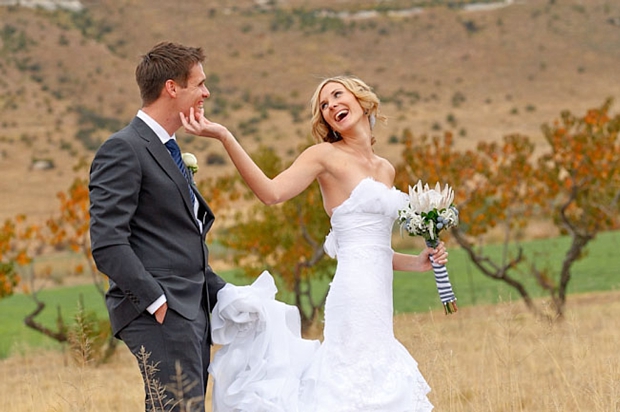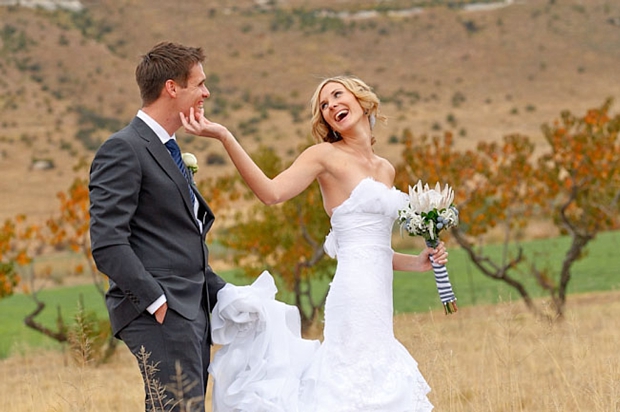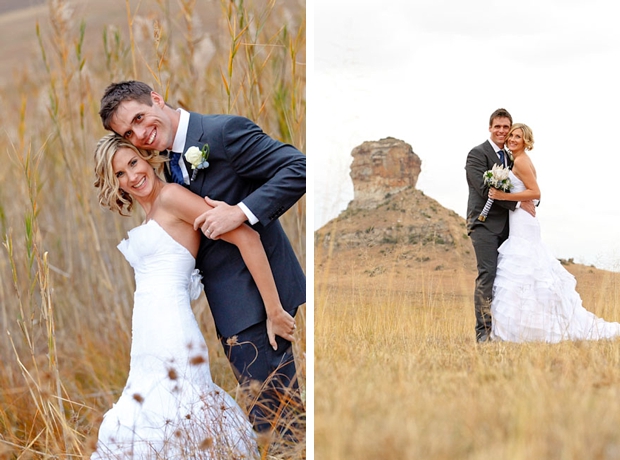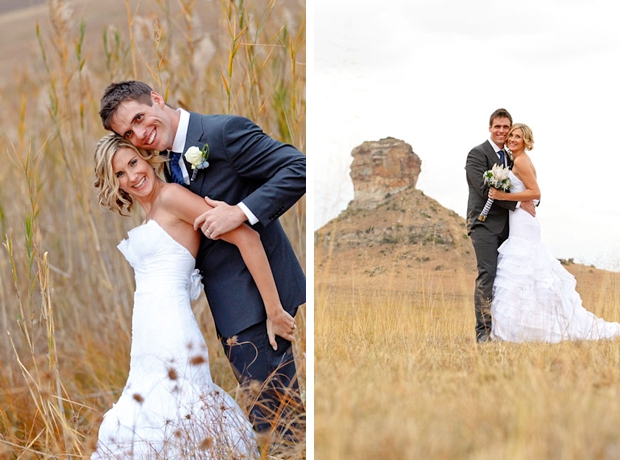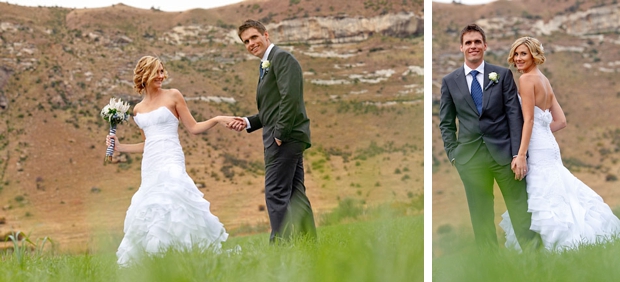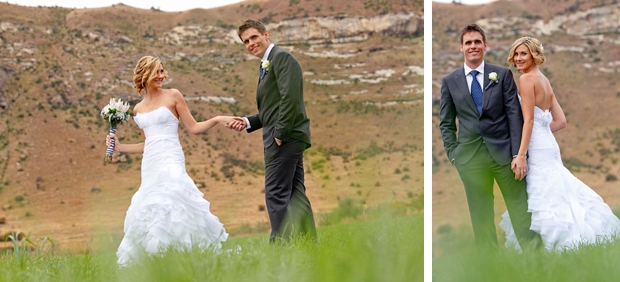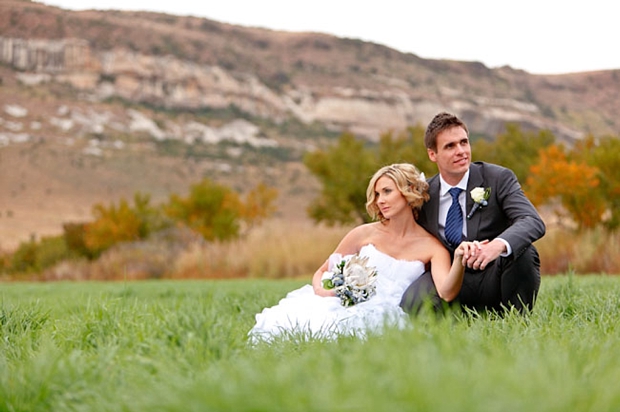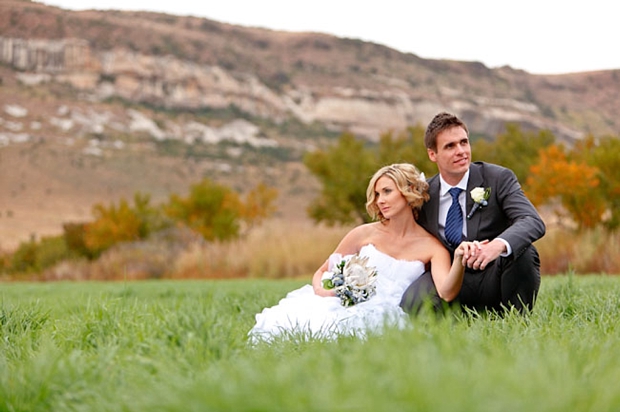 Marrying a dapper man in beautiful mountainous surroundings was of course the highlight of the weekend, but having all our special people together and celebrating under one roof was a once-in-a-lifetime moment. The fact that it was a weekend wedding increased the sense of festivity and everyone was more relaxed. Being nature lovers, we loved the fact that we could have our wedding in the Platteland.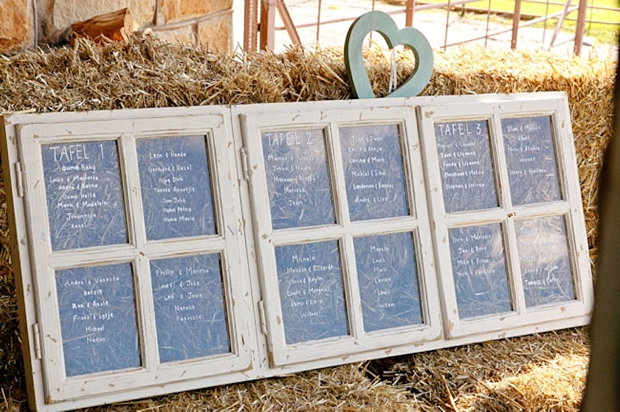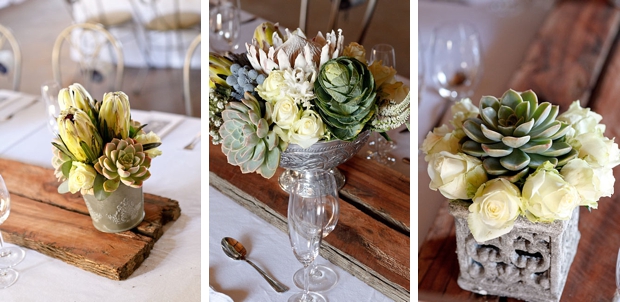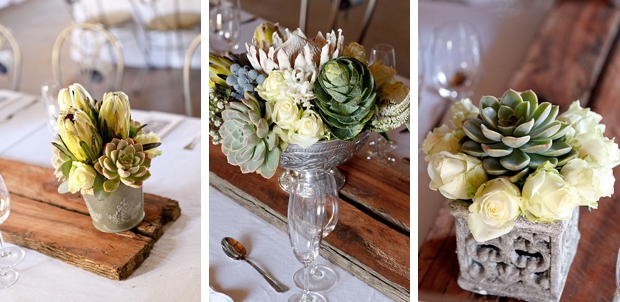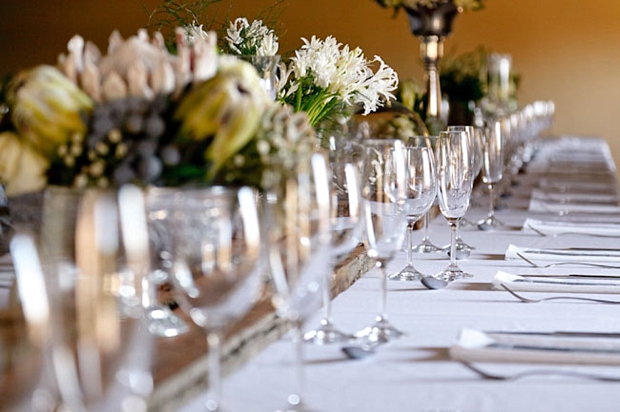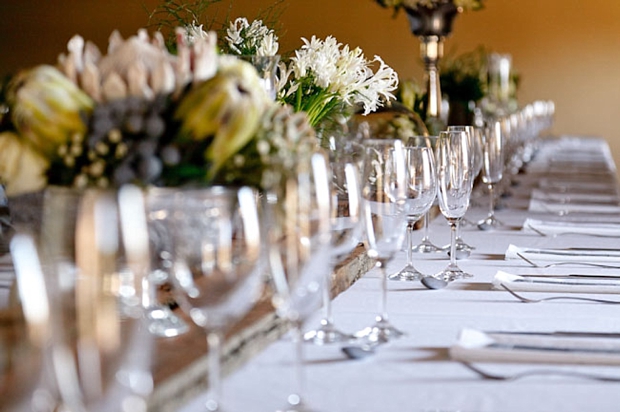 My advice to future brides is to wear comfortable shoes, invest in a good photographer and choose your bridesmaids wisely! Also, use wedding blogs! They are quite addictive – even now, after our wedding, I sometimes find myself on these blogs for no reason. If you have a budget (and most brides do), Excel spreadsheets will be your new best friend, assisting in keeping track of all expenses incurred.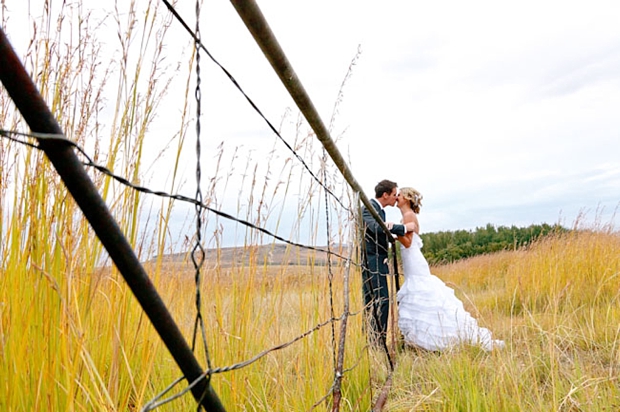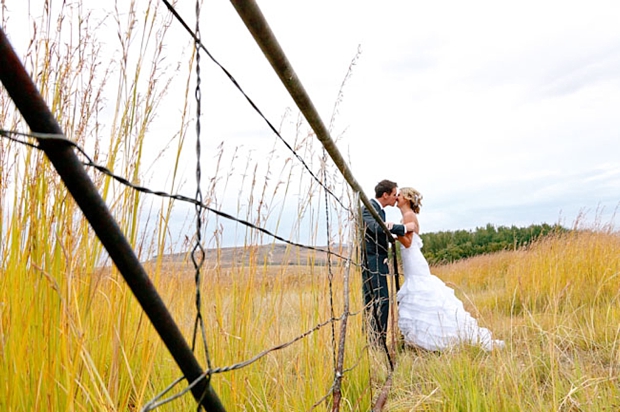 Congratulations, Liezel & Louw! Thanks so much to both of you, and to Michael for sharing his spectacular pictures. You can see more over on his blog.
SERVICE PROVIDERS
Venue & catering: Oranje Guest Farm | Photography: Michael Tree | Flowers & decor: Martelle | Cake: Karien Loney | Stationery: Mister and Missis | Bride's dress: Catherine's Collection | Bridesmaids' dresses: Zui | Hair & makeup: Niins | DJ: DJ Bok