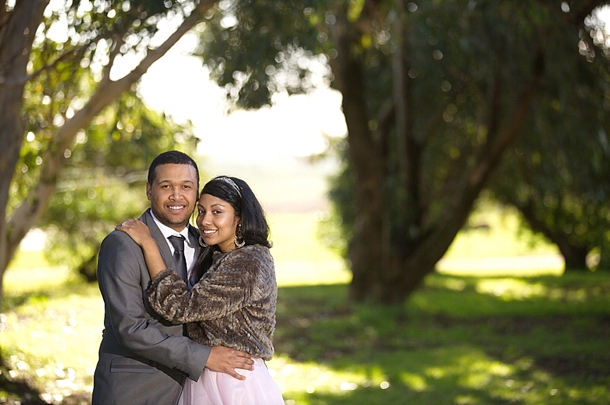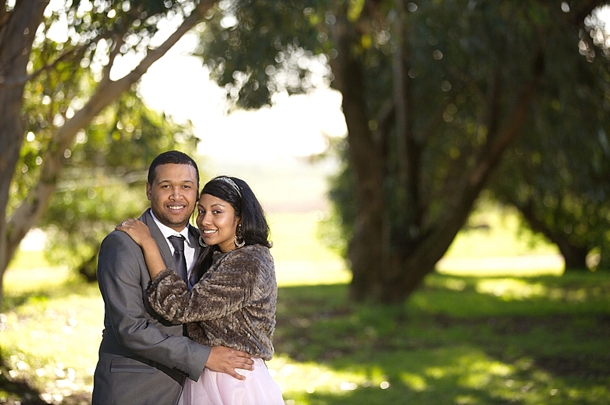 What on earth did we do before Facebook? Because, no kidding, I have heard about a LOT of lovebirds who have connected on there, one way or another. Today's couple is one of them. And say what you will about modern technology, but I love the fact that, in a time before social media, their romance might have stopped when they were teenagers but today, even a couple of oceans aren't insurmountable. Then again, if you believe as they do, that their romance was meant to be, perhaps even in another age they might have found each other. Kind of a lovely thought. Anyway, meet they did, and it all culminated in an awesome, down-home, farm-style rustic party at Welbeloond, that was centred around the love of their family and friends, and captured in all its sweetness by Jacques Lloyd of Real Simple Photography.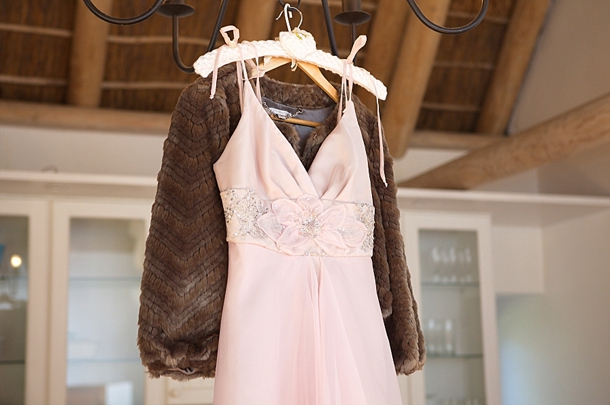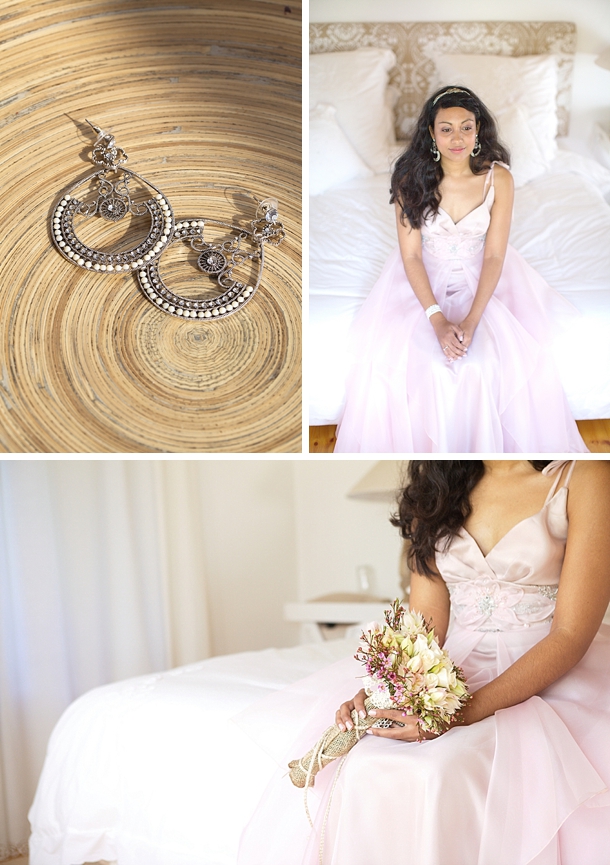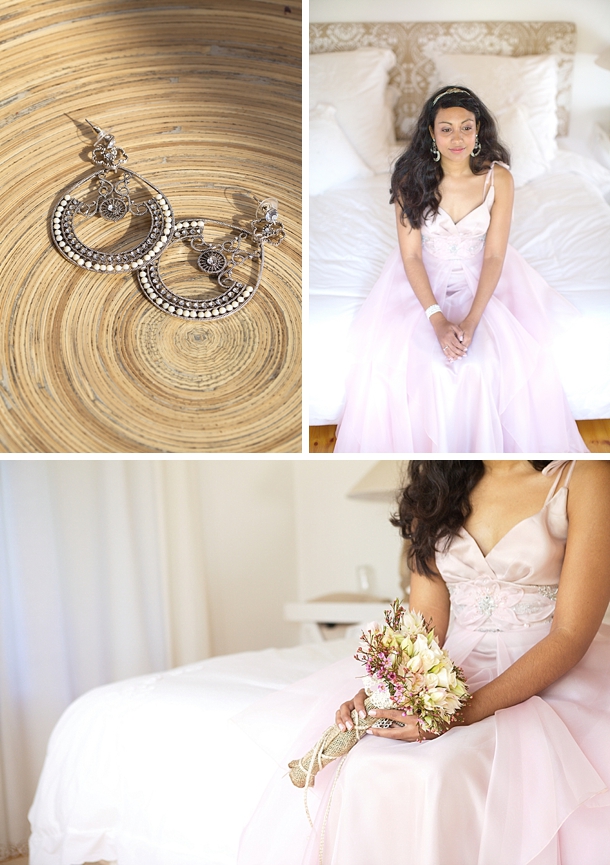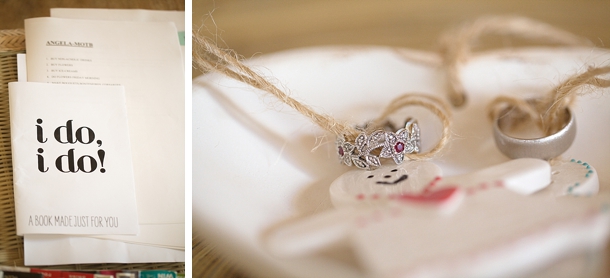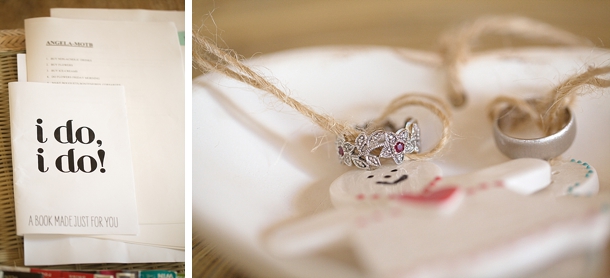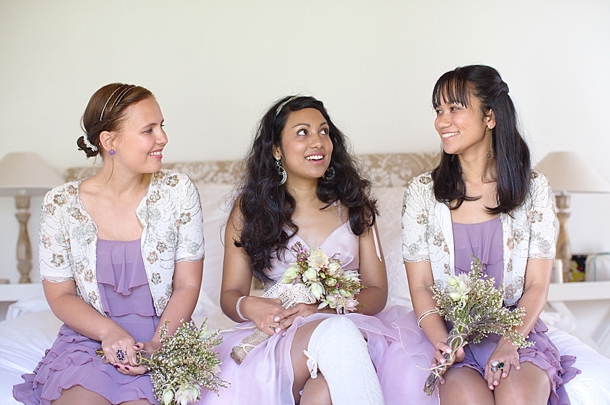 From the lovely bride, Simone:
I met my husband Rudi accidentally at a boys' school triangular sports event when I was fifteen years old. Soon after, he immigrated with his family to Australia. After being out of contact for a few years, Rudi randomly found me on Facebook. After chatting via email, MSN and Skype for a while, the thought of not hearing from each other started to scare us. When Rudi was on holiday in South Africa in 2008 we met up, and from there our relationship blossomed. Soon we were planning a future that we both at that time knew, and still to this day believe, was something that was meant to be.
Rudi proposed at the Food and Wine Co. Restaurant on South Bank Melbourne, while we were out on a family dinner. This was a very special night; I was shocked as I knew Rudi and I would eventually get married but didn't think he would propose on my first visit to Melbourne! It was an amazing feeling knowing that this was it, among all the stresses and strains of being in a long-distance relationship, we would be together forever, and knew that our hard work and perseverance had paid off.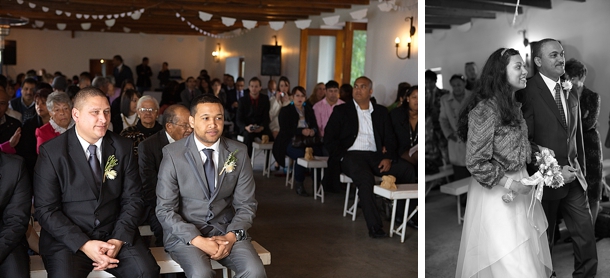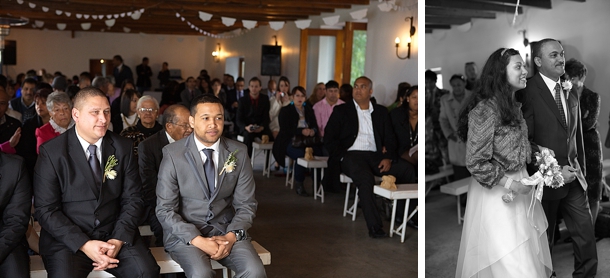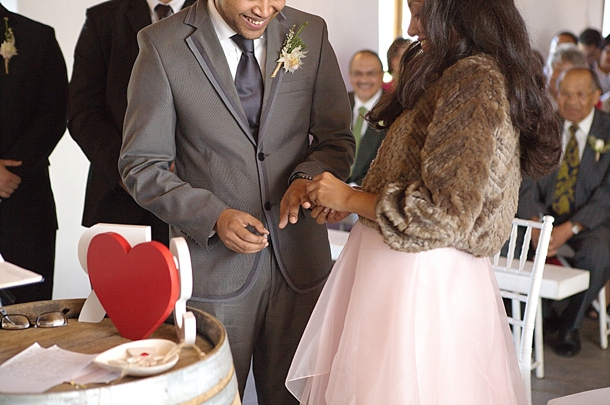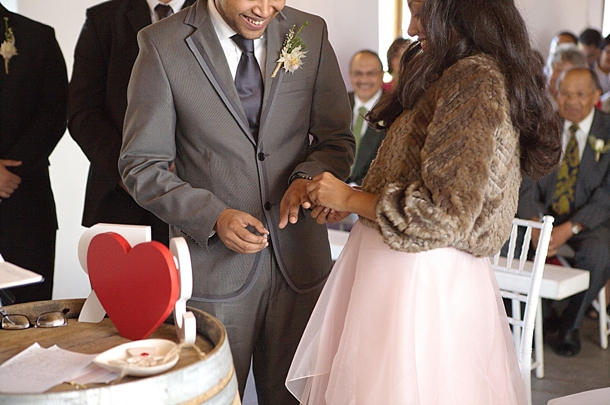 The bulk of our wedding planning occurred while we were apart. Despite being the most exciting time of our lives, it was also the most painful time being apart from each other, and we relied heavily on our old faithful, Skype.
Rudi and I opted for a simple farm-style wedding, with a little bit of quirkiness. The day needed to be a reflection of our love and the coming together of families, and needed to be fun and relaxed.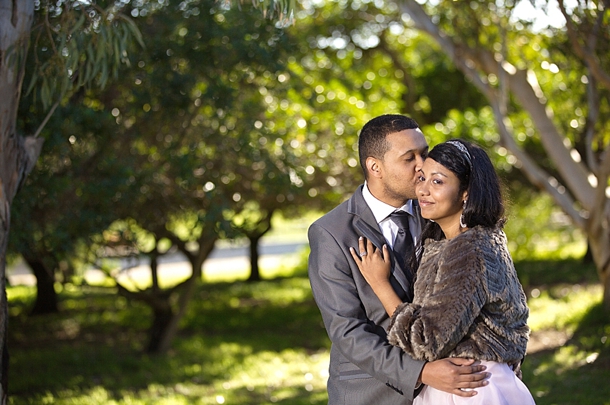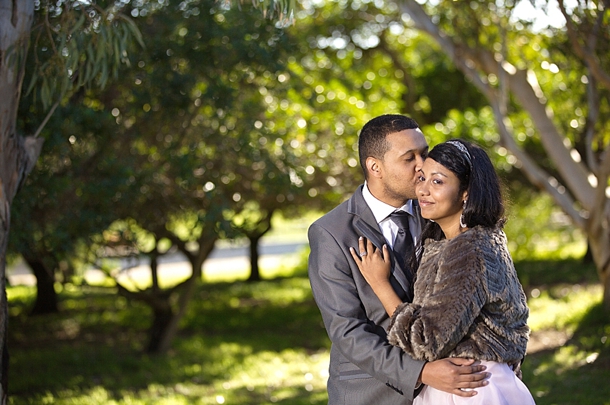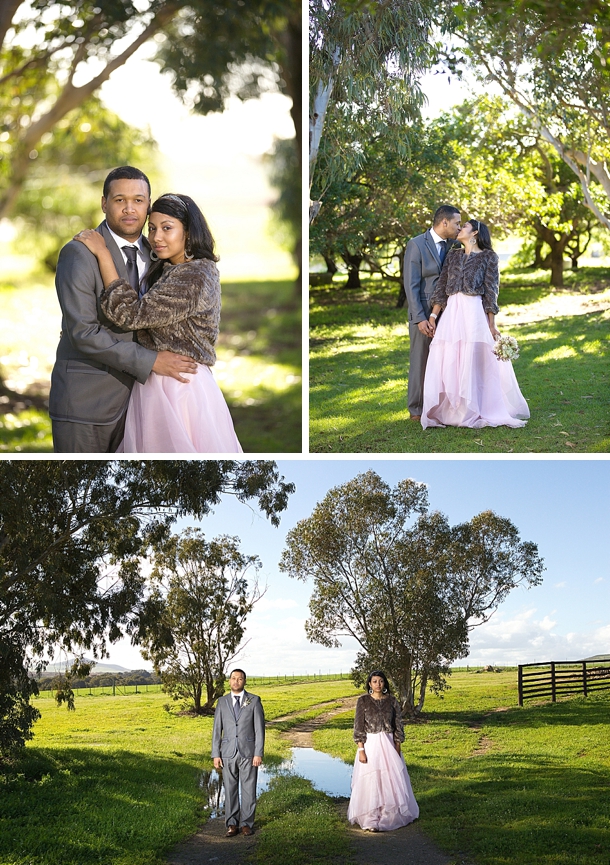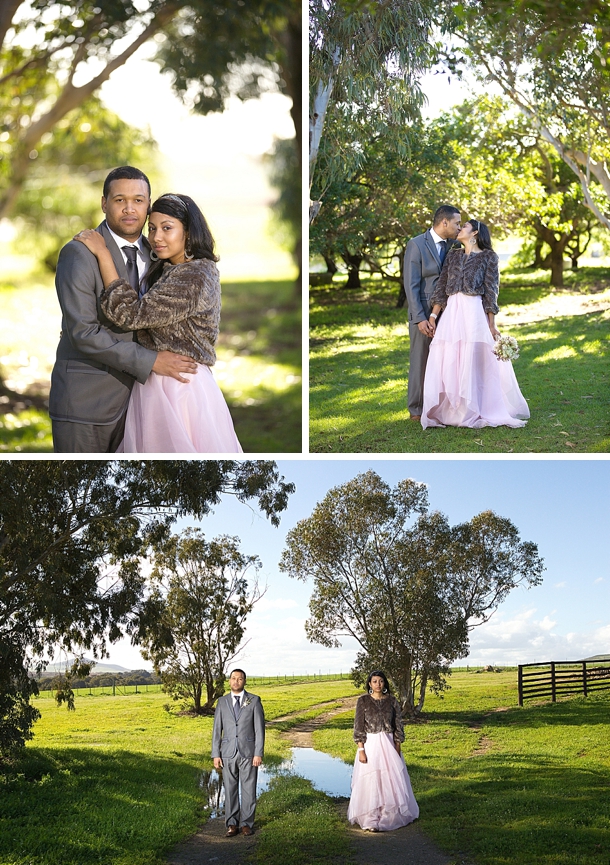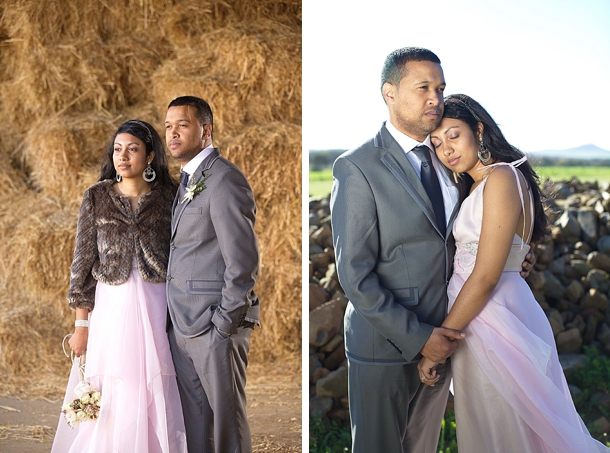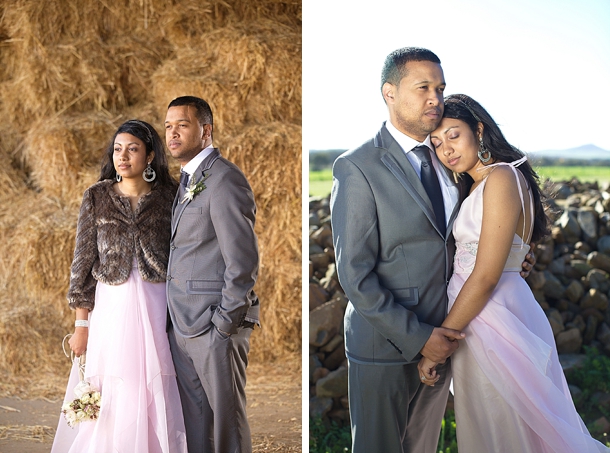 We were so blessed that so many of our friends and family got involved in the wedding preparations and planning. Each one of them helped to personalize our wedding in their own special way – be it the hanging doily bunting décor, the icing of the cake, the making of the bouquet, the make-up, the invites, plants and flowers, the making of the table runners and stacking of haystacks. Our wedding day turned out to be the most magical and memorable day in our lives, reflecting everyone around us both young and old, and this is what made it special.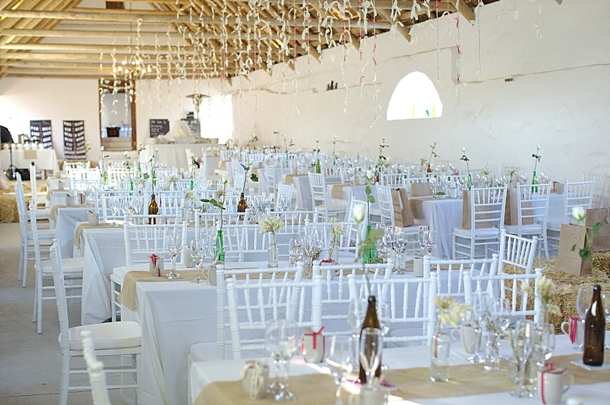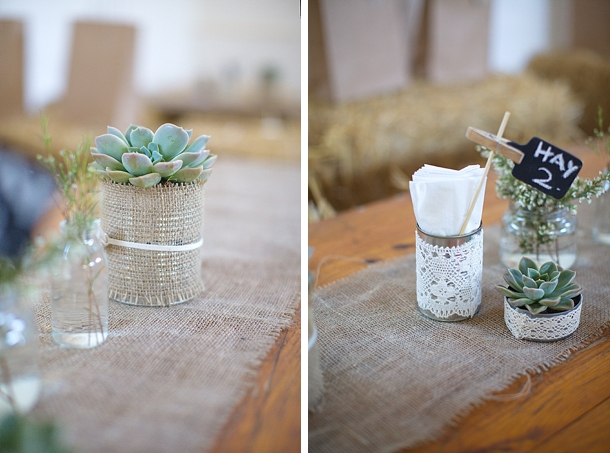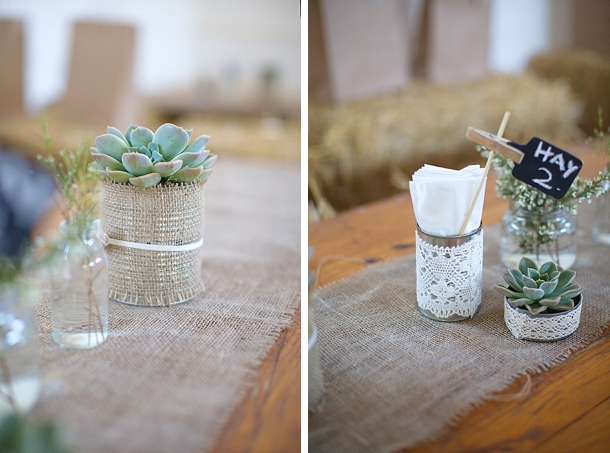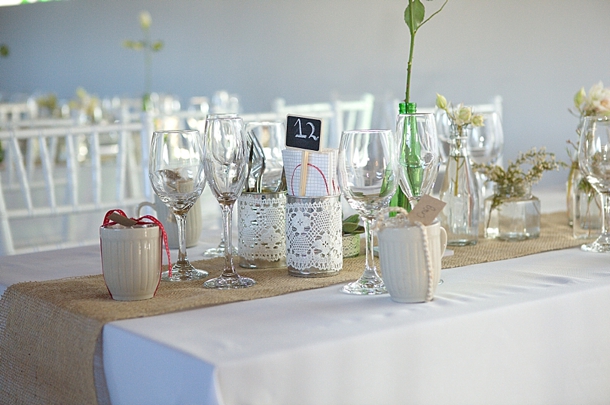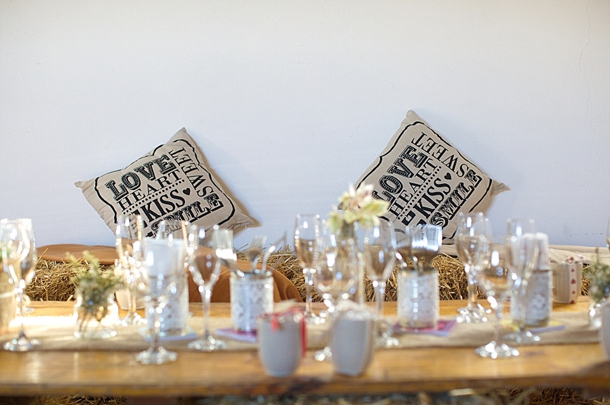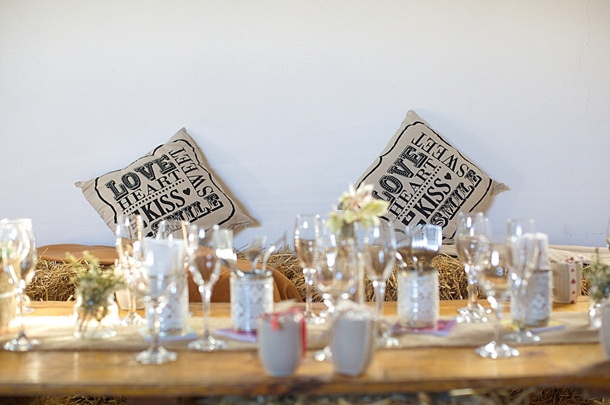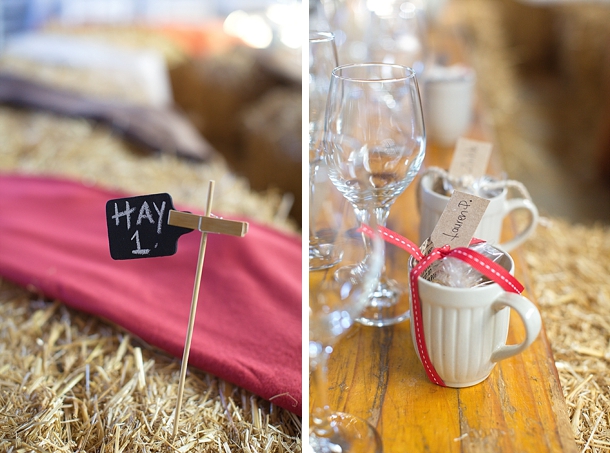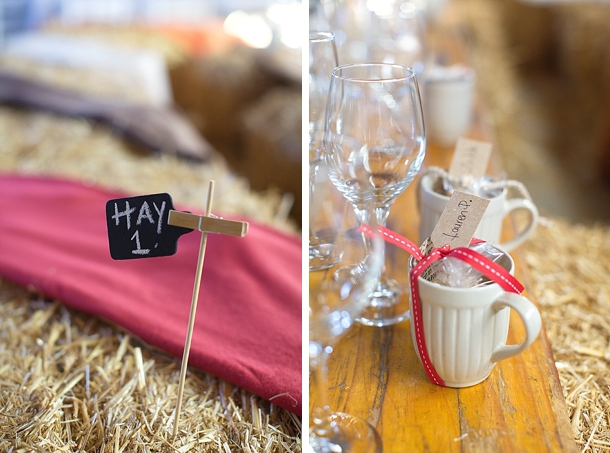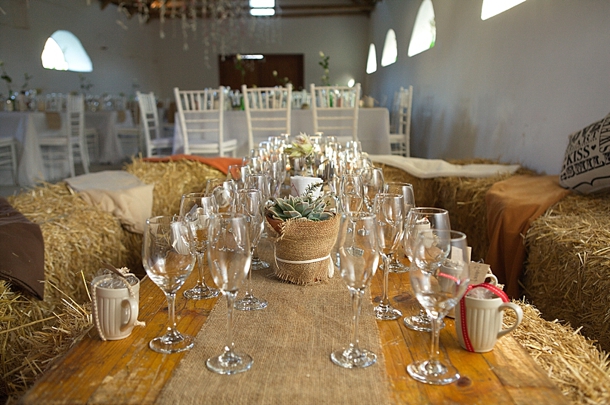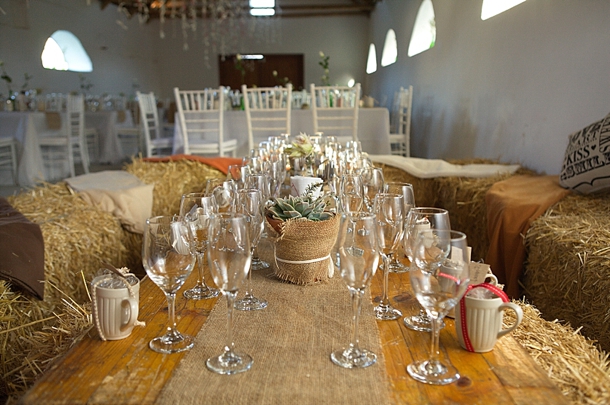 I had so many wonderful moments that day: the tears of joy, the hugs and the abundance of happiness… the love, the sun that came out, the laughs, our friends and families… the food, the cake… the list could go on but the most important thing was spending the day with my husband.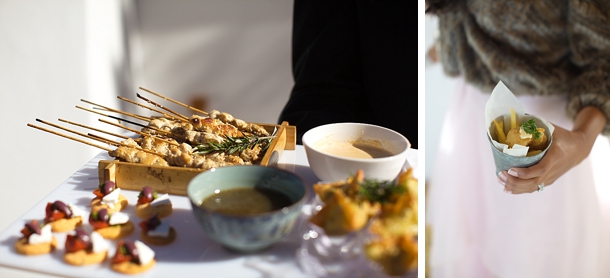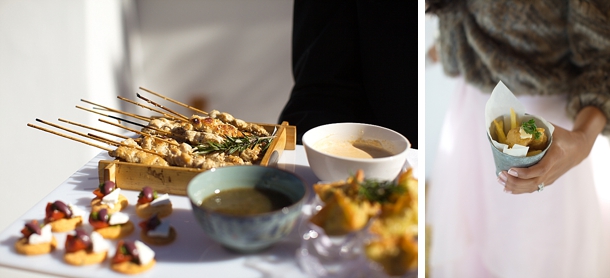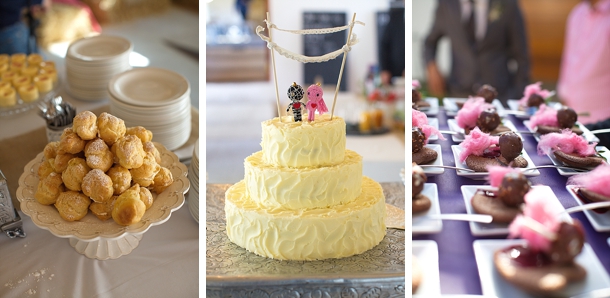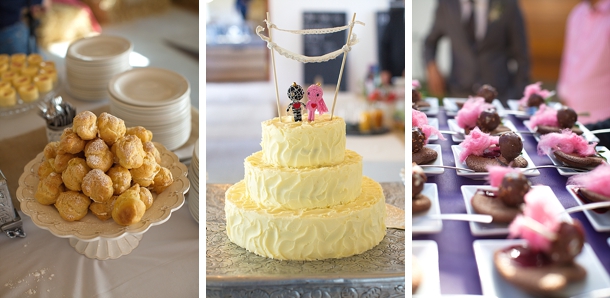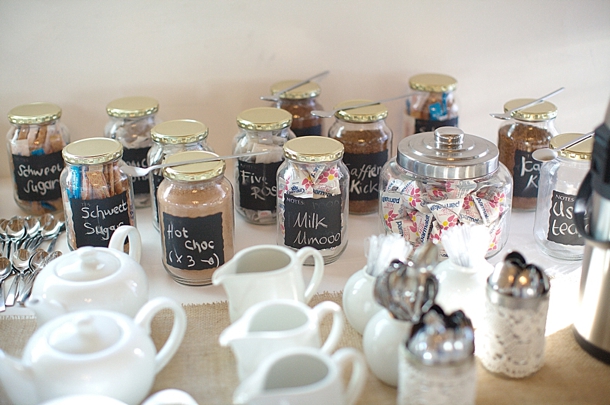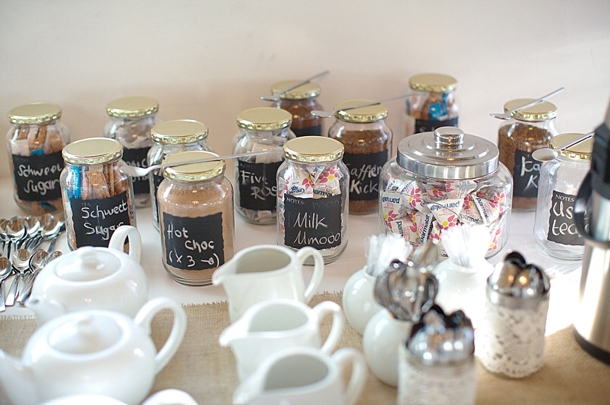 My advice to future brides is to enjoy every moment. Keep things simple and be realistic. Use the resources available to you, and you will be surprised at how creative your friends and family members can be once you get into your wedding planning. Prioritize your time and stick to your budget and always involve your man because it's about him too.
Congrats again, Simone and Rudi and thank you for sharing your day with us. Also, big thanks to Jacques for the beautiful photos – you can see even more on his blog.
SERVICE PROVIDERS
Venue: Welbeloond | Catering: Dish Food & Social | Photography: Real Simple Photography | Flowers for arrangements: Bunches for Africa | Cake: Cakes by Zulfa | Bride's dress: Diane Calwell, Melbourne | Bridesmaids' dresses: Forever New | Bridesmaids' dresses: Hip Hop | Hiring: Ayjays Hiring | Hiring: All Events Hire | DJ: GVG Entertainment