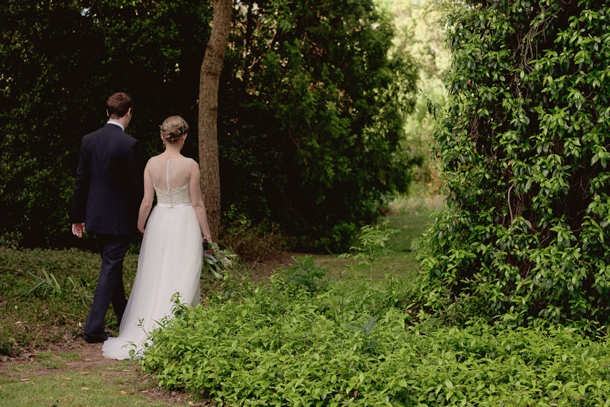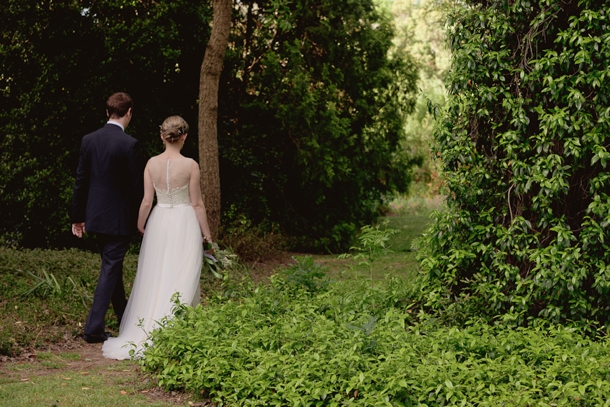 So there I was just a few weeks ago, declaring my love for garlands, and here's a wedding that shows off everything I love about this gorgeous floral trend. They're pretty, they're whimsical, they're rustic-pretty-perfection, and in the case of Gem & Ben's gorgeous barn wedding, they're fynbos, which makes the heart of this South African girl soar! But beyond the lovely greenery, there is so much more to love about this wedding from the fab Abigail K. – a palette of cool blues and greens with a touch of protea pink, the spectacular gardens of Natte Valleij bathed in ethereal light and OMG Gem's amazing illusion back, frothy tulle skirt dress! This was a wedding where family was central, where love was tangible, and where lovers of rustic romantic style will find their home.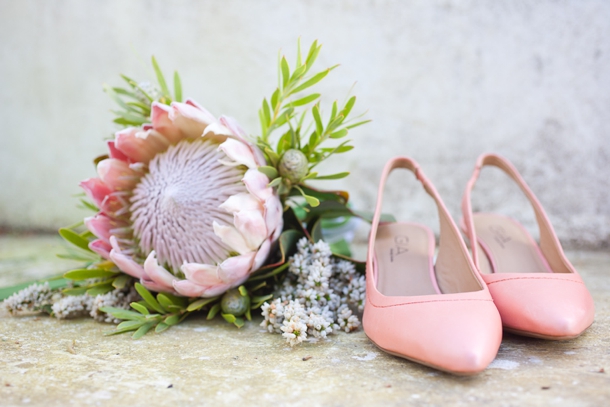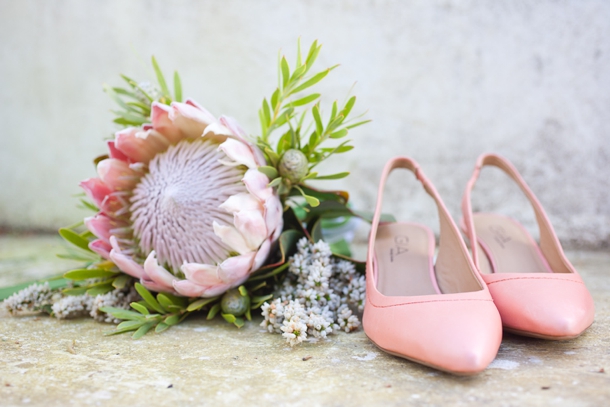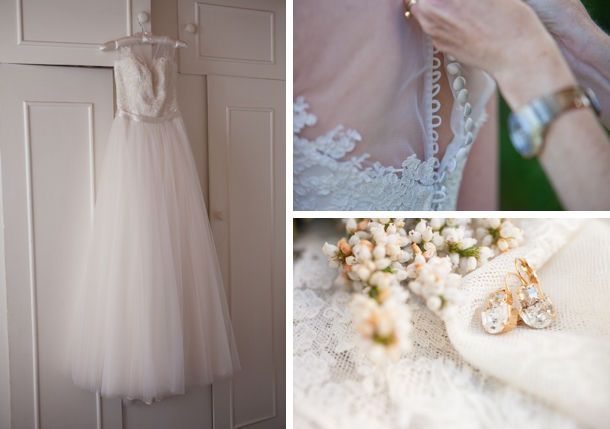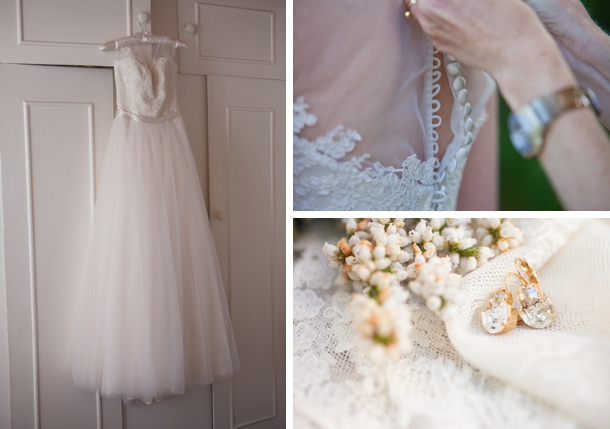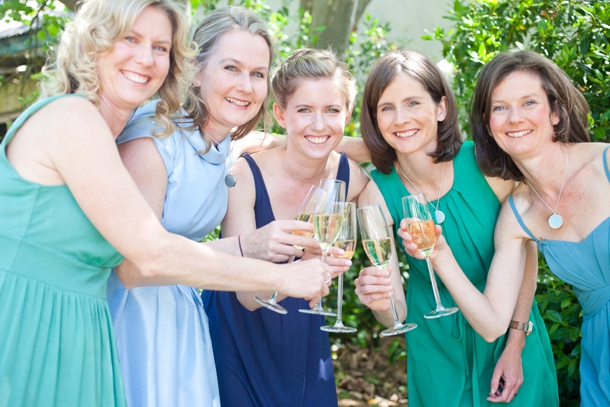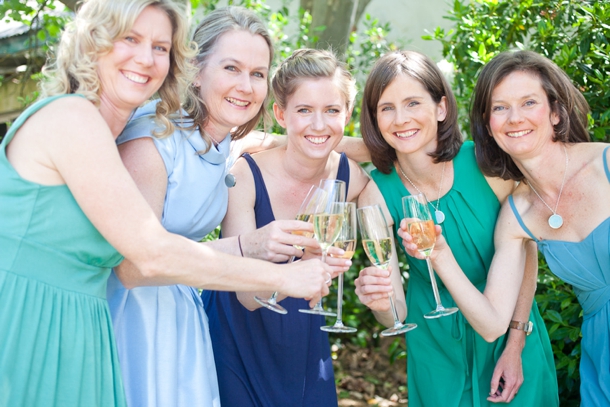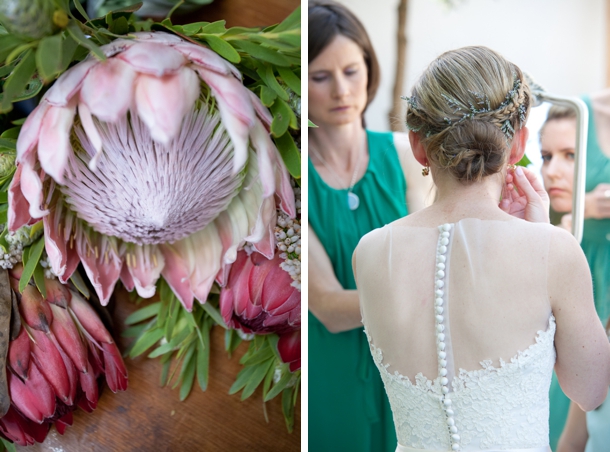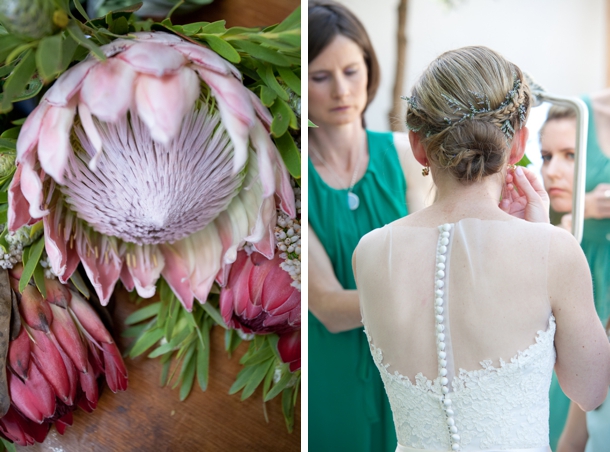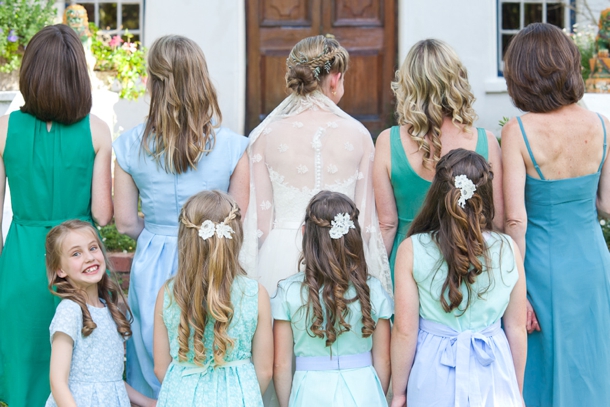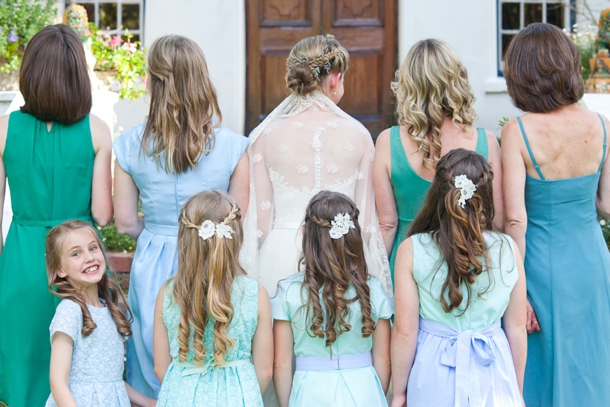 Love Story
Ben and I met through mutual friends at a rooftop braai, but really got chatting a few days later at Clifton beach where we were with friends again for sundowners followed by sushi in Sea Point. Ben had wanted to get my number then but was too shy, so asked a friend for it a few days later. Once we'd been dating for about four months I found a photo of Ben on my phone from a dress-up party a few months before we had met. He had been dressed up in a giant wig, so we'd met before then but we both didn't realize it. We seemed to be a perfect match from the start. We both enjoy test cricket and love dogs. And we're both the youngest of large families: he the youngest of 7 (with 5 brothers and 1 sister), and I the youngest of 6 (4 sisters and 1 brother).
The Proposal
Ben completely surprised me after ten months of dating. Without mentioning it to anyone he went to see my parents to ask to marry me. It took him six weeks after that to find a ring and the best time and place to do it. Without being too obvious (I should have read the signs) Ben convinced me to go on a morning walk up to Silvermine, something we'd done on one of our first few dates. When we got to the look-out point I thought he was scrummaging in his bag for a camera and then out came the ring. My parents had managed to keep the secret the whole time.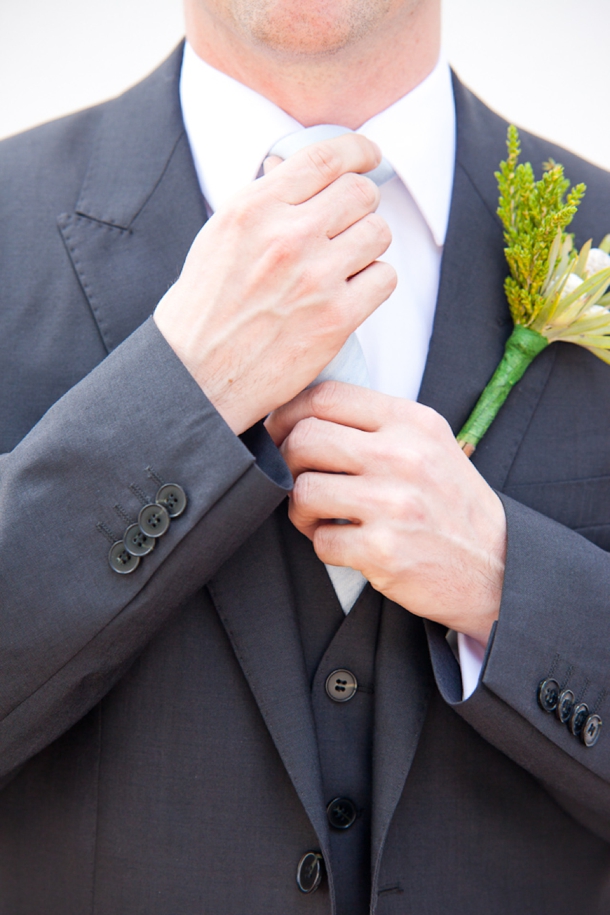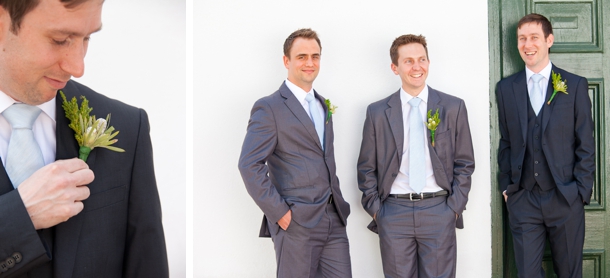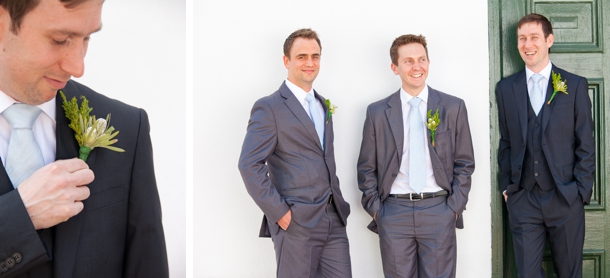 The Venue
We chose Natte Valleij as our reception venue, after looking at a number of options around Cape Town and Stellenbosch. The beautiful gardens, rustic barn (dating back to the 1700s) and peaceful atmosphere just seemed perfect, as well as the freedom the venue allowed in terms of putting our own stamp on our wedding, although this turned out to be a lot of work.
Wedding Style
We had no particular theme but I chose a colour palette of blues and greens, with fynbos, and keeping to a rustic and neutral look to fit in with the old barn at the venue.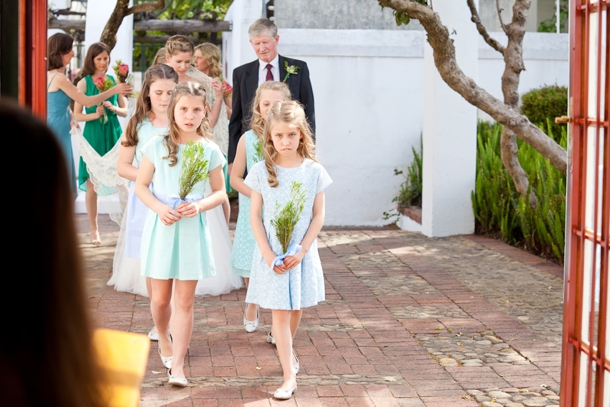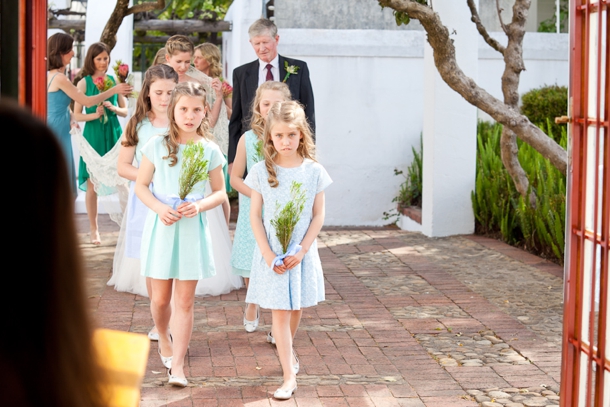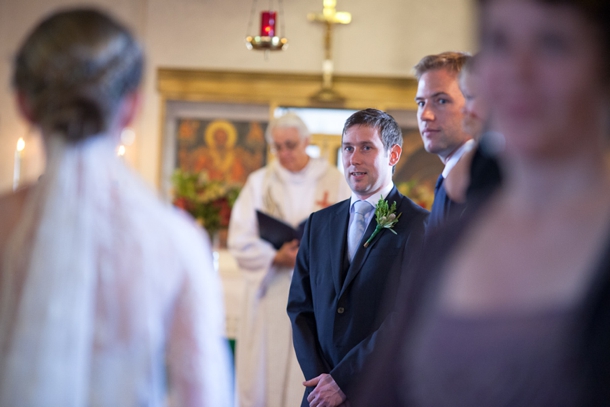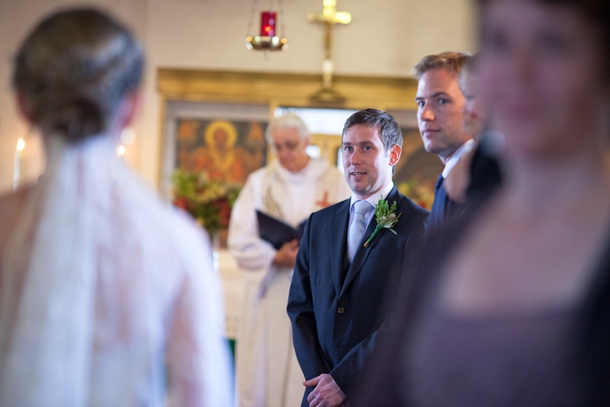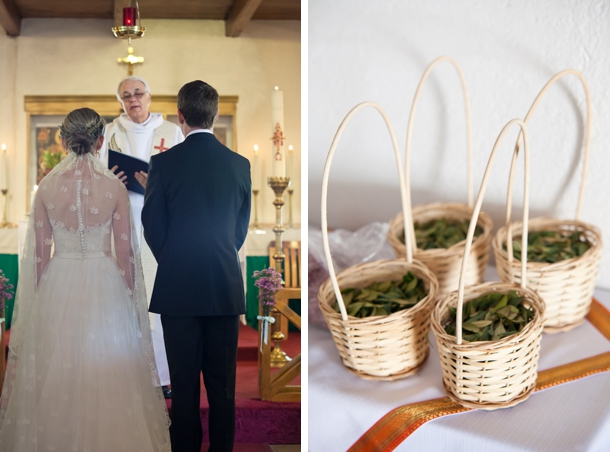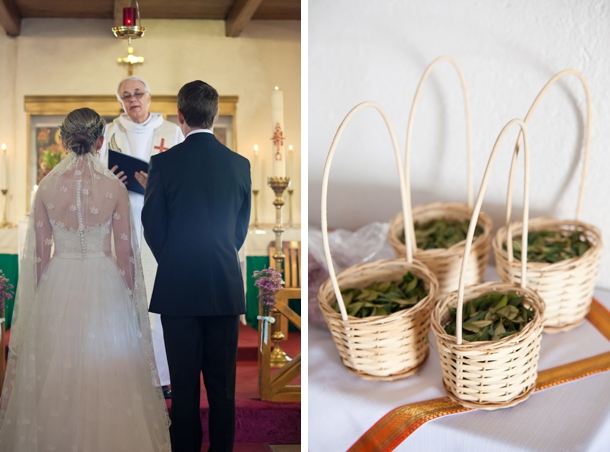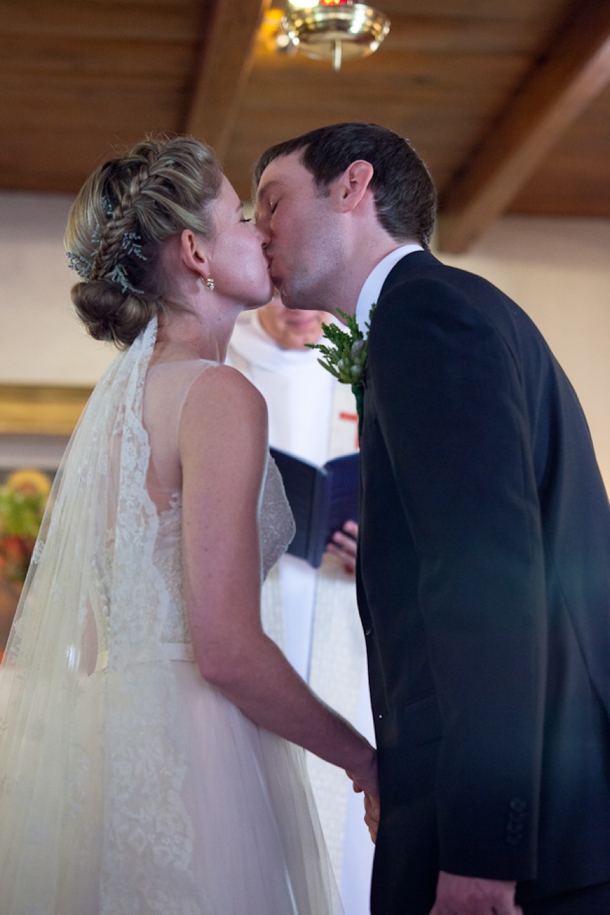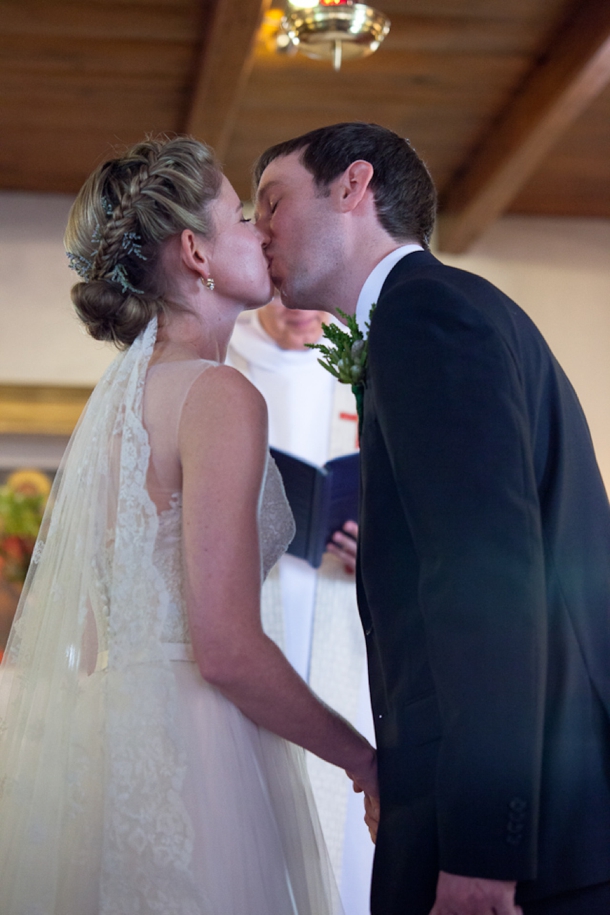 Wedding Details
Ben is from a German family and we sourced some local craft beer and ale, to have beer on tap at our reception. Our table favours, jars of almond butter, were made by Ben's family business. The veil I wore was a family heirloom, which my great great grandmother had worn, and passed down the generations. It was very special to have that, and somehow it managed to match my dress as well. We also wanted to involve our families on the day as much as possible. We didn't want a formal wedding and did quite a lot of the decorating ourselves, with lots of help from both of our large families, and it was great to give everyone a part to play.
DIY Elements
The venue just provided us with the barn itself, so we had to source everything else that was needed, from table, chairs, drinks, caterers and décor. I liked the idea of wreaths for décor, keeping the tables free of flowers to allow more room for food (we had a table buffet). My mother took on the task of making about 80 wreaths from scratch. She asked the farmer at Groot Constantia for any vines they were cutting back and there were many days of arranging fynbos on these wreaths leading up to the wedding day. We also made our own order of service for the ceremony, placenames using a stamp set, and chalk-board menus.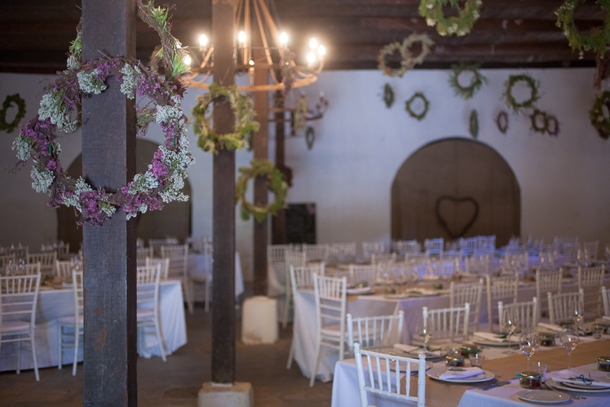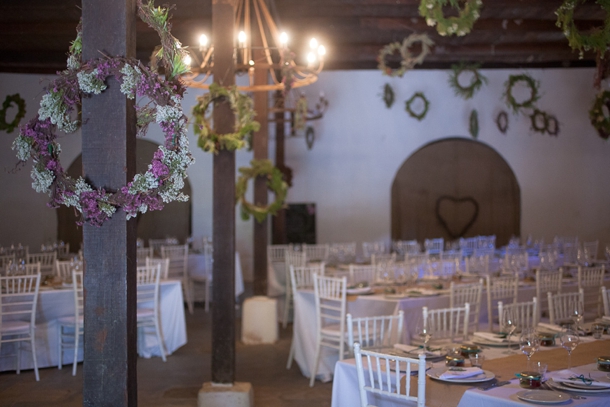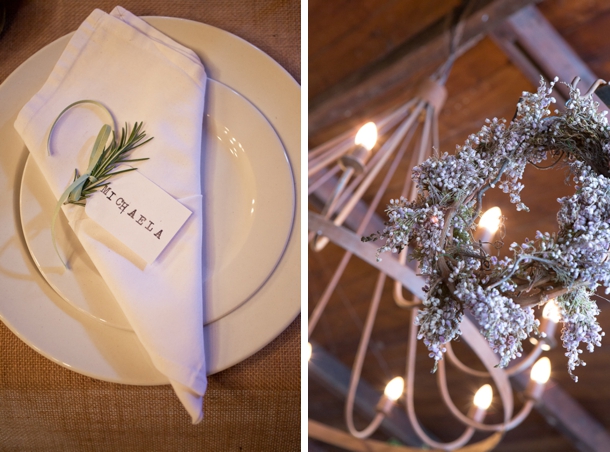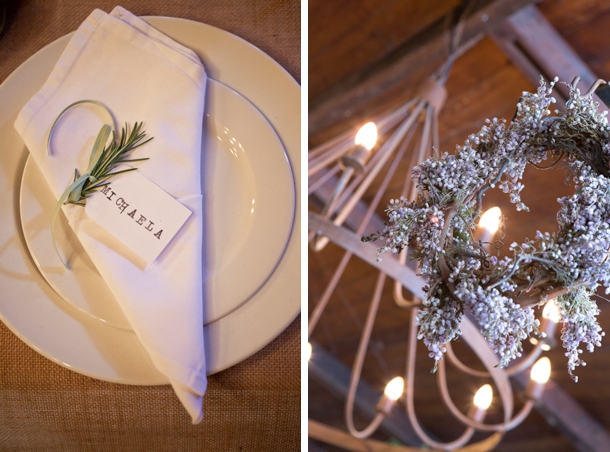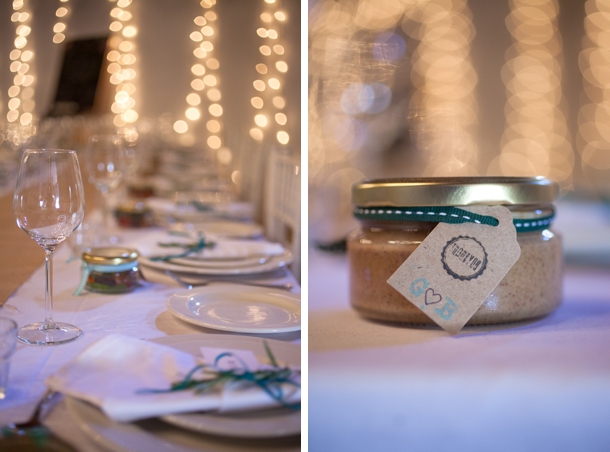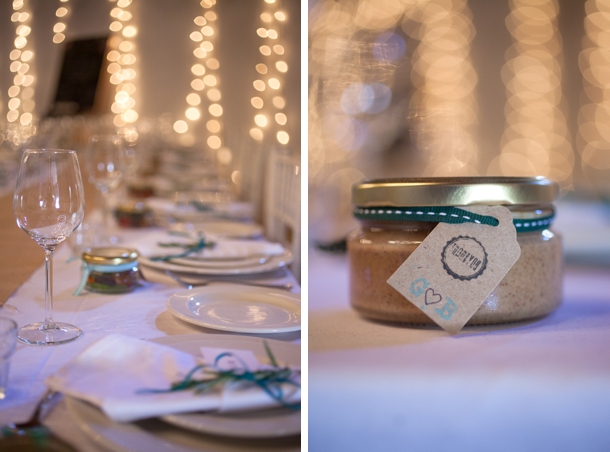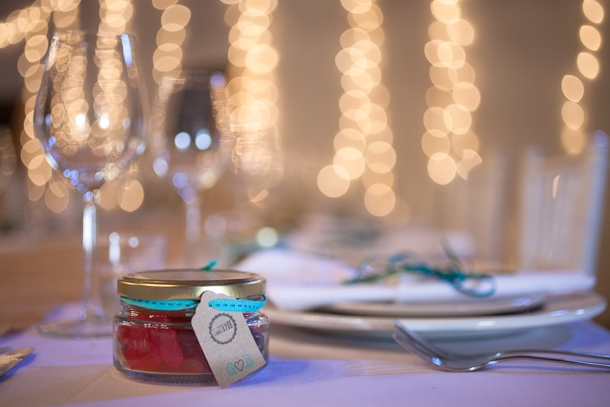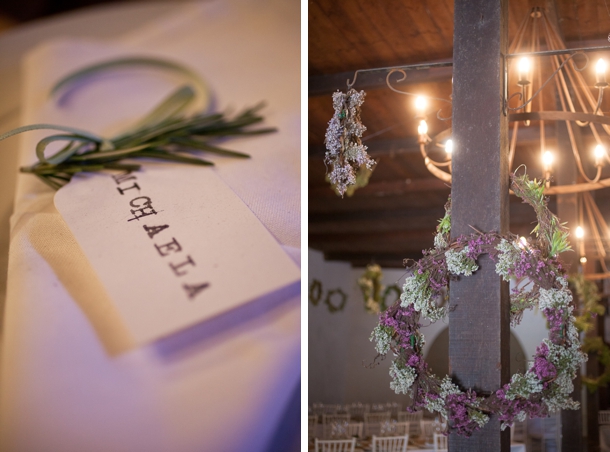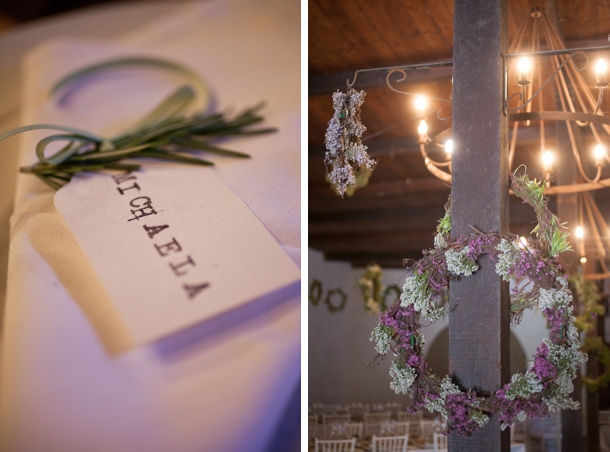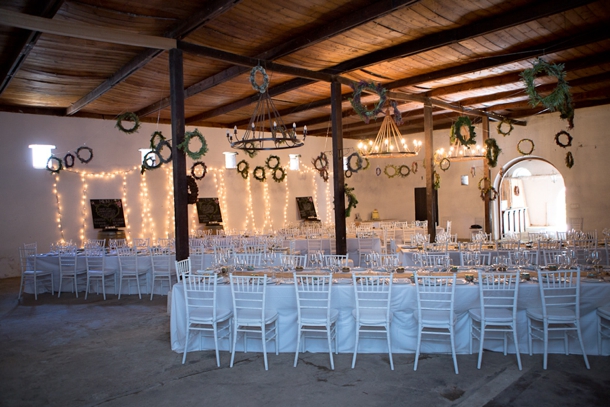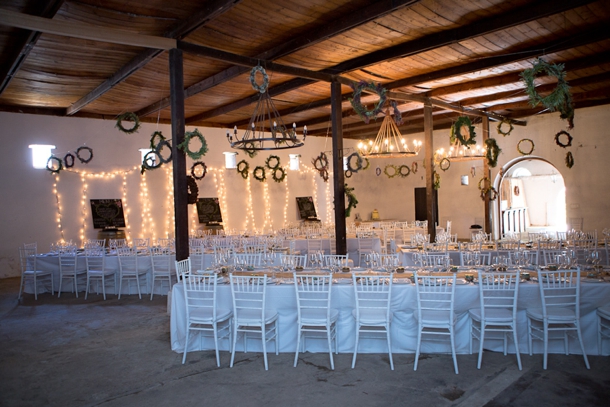 The Flowers
Not knowing anything much about flowers, I decided on using fynbos. Proteas for the bouquets and all varieties which were in season at the time for the wreaths we used to decorate the barn.
The Dress
After trying on quite a few dresses, I decided to have my wedding dress made by a dressmaker, Carole O'Reilly. She had made my matric dance dress as well as my sister's wedding dress, and had also worked for the dressmaker who made my mother's wedding dress, so there was a real family connection. I had found a picture of a dress I really loved online, and Carole was amazing with putting it together. I struggled to find lace for the bodice (everything I could find here was beaded or sequined), and eventually I asked my sister, Tash, who lives in London, to have a look at a shop over there. She called me over Skype from the shop and from her descriptions and photographs we managed to choose something. When it arrived in Cape Town, it was a bit of a surprise, beautiful but quite a bit more ivory (and less white) than anticipated. Fortunately Carole managed to layer tuille in such a way to match the lace but lighten the dress so it wasn't too yellow. I loved the process of going for fittings and seeing the dress take shape from the original calico 'sack' dress to the finished product, and it was also great to have a dress totally unique (although there were some stressful moments along the way)!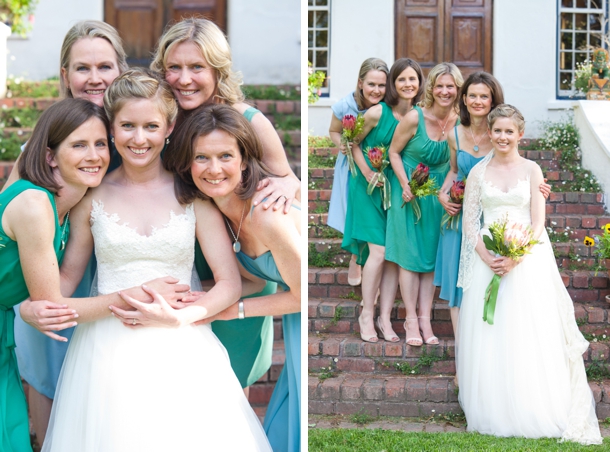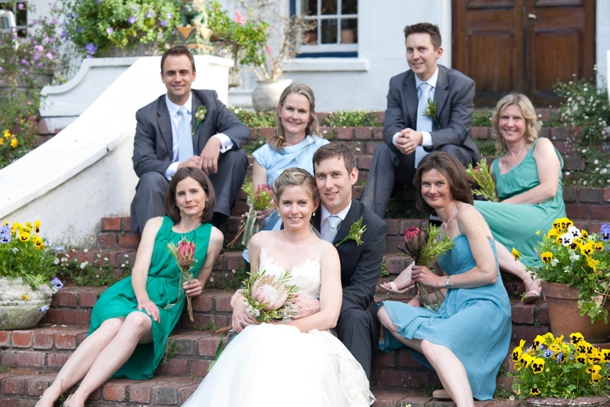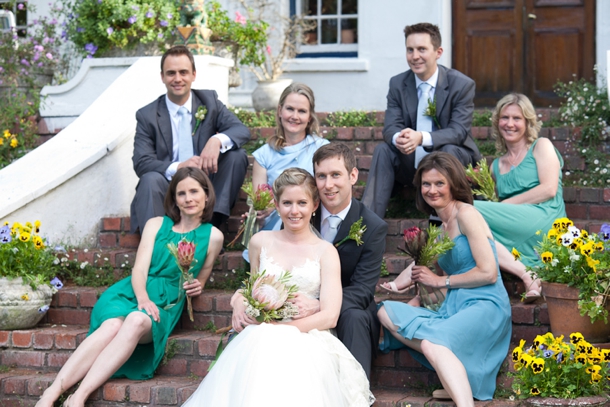 Memorable Moments
Ben's favourite part was me walking down the aisle. I loved that moment too, when I first saw Ben in the church, and our ceremony was very special.
Ben and I both love dogs, and during the reception the gorgeous German pointer, resident at Natte Valleij, came running in, making a grand entrance during our first dance.
The Honeymoon
We went to Namibia on honeymoon a few days after our wedding. I had a rough idea where we were going but Ben had booked each of the four places we stayed at himself so there were still some surprises along the way.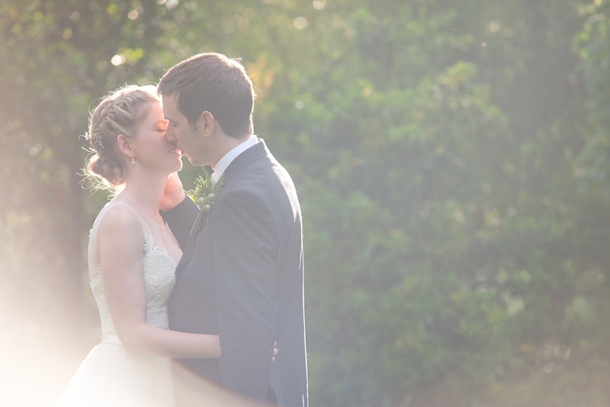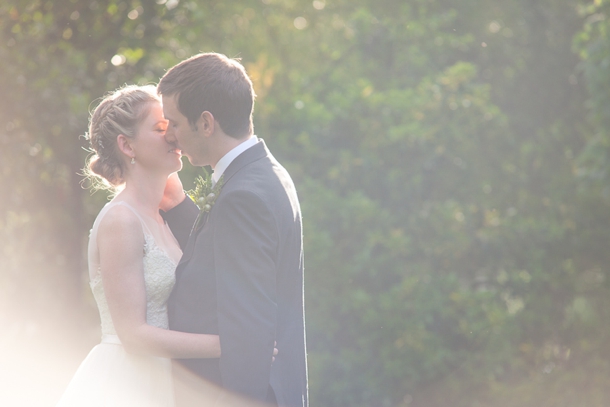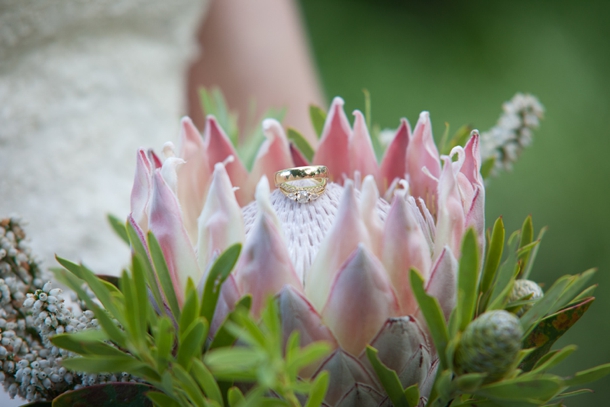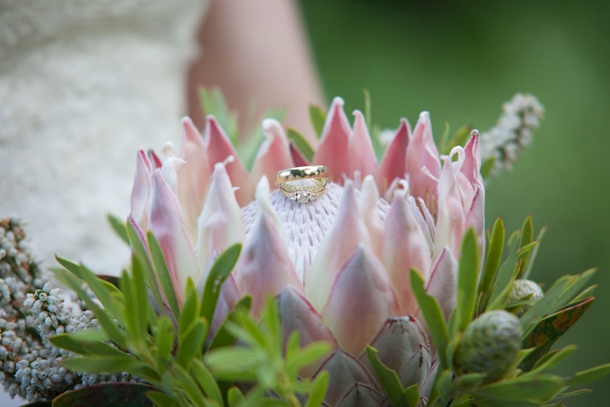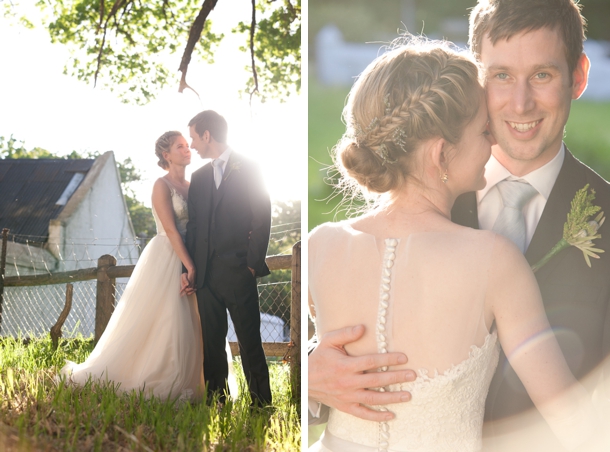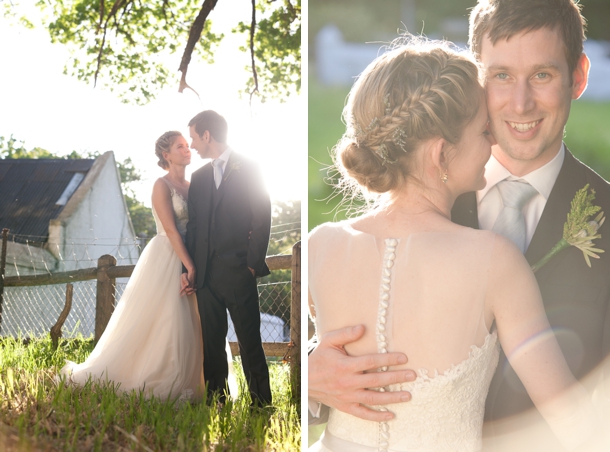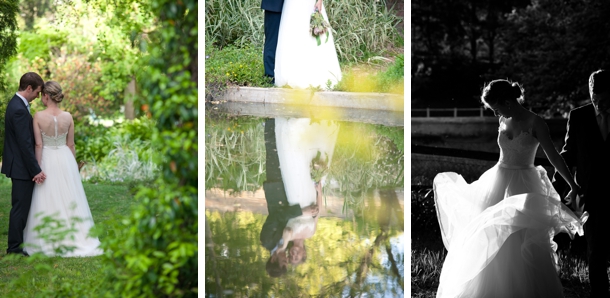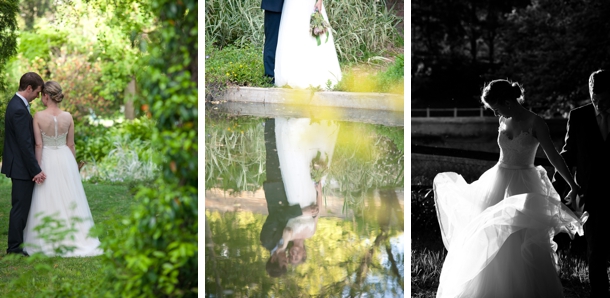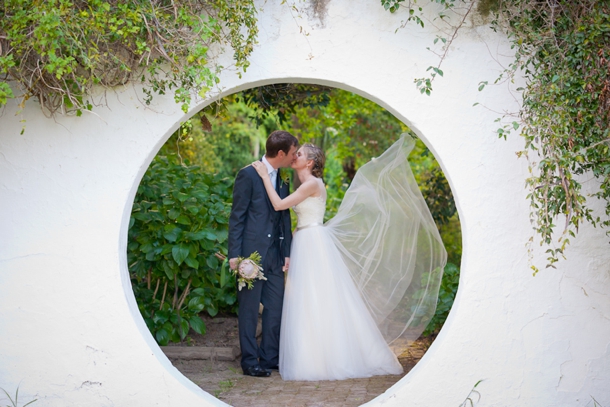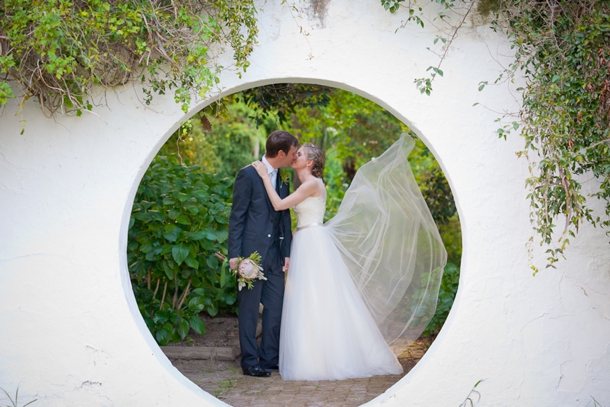 Advice for Future Brides & Grooms
Planning a wedding is unavoidably stressful. Just get the big things in place and try not to worry about the small stuff. And delegate as much as possible! We are so lucky to have big families who were very happy to help us with the preparations, especially in the week before. And most of all, enjoy it!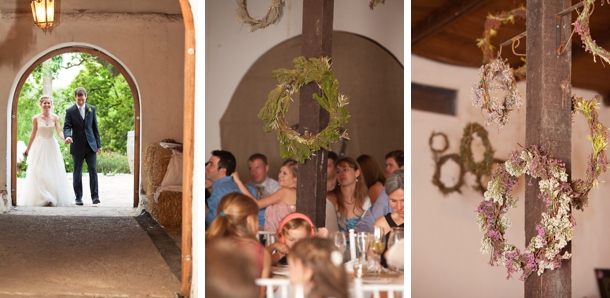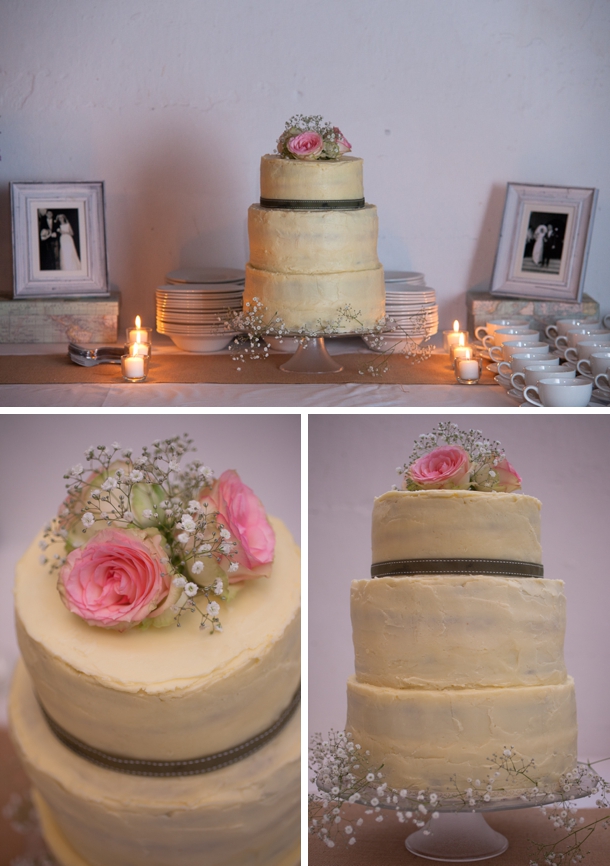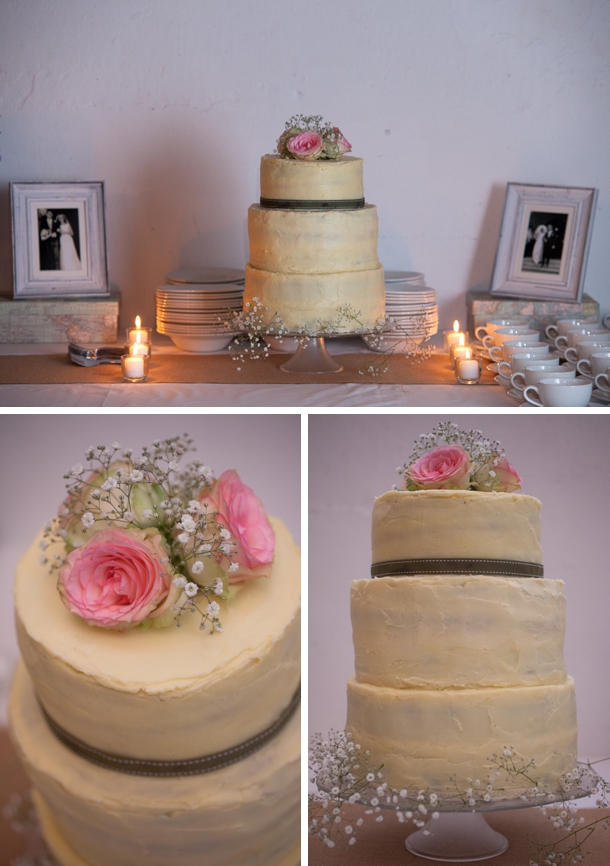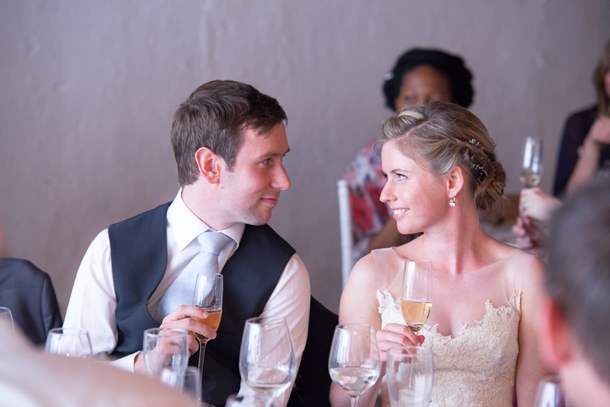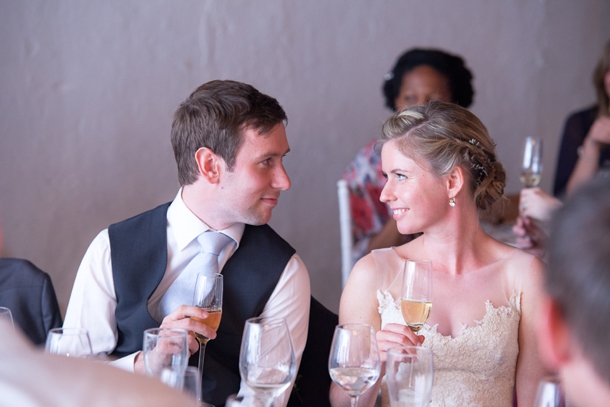 You can see more from this wedding on Abigail K.'s blog.
SERVICE PROVIDERS
Venue: Natte Valleij | Catering: Red Pepper Catering | Photographer: Abigail K. | Cake: Monbonne Patisserie | Flowers & décor: Kenly Florist | Ceremony venue: St Nicholas | Bride's dress: Carole O'Reilly | Hair & makeup: Marite Crous | Groom's attire: Stuttafords | Hiring: Ten of Cups | DJ: DJ Shylo | Sound: F Sharp Music | Craft beer: Stellenbrau
Abigail K. Photography is a member of the SBB Directory