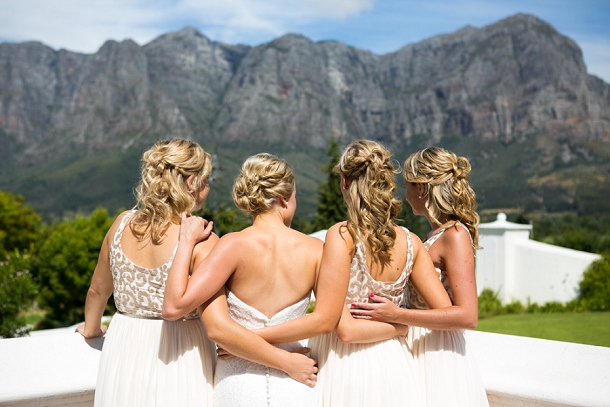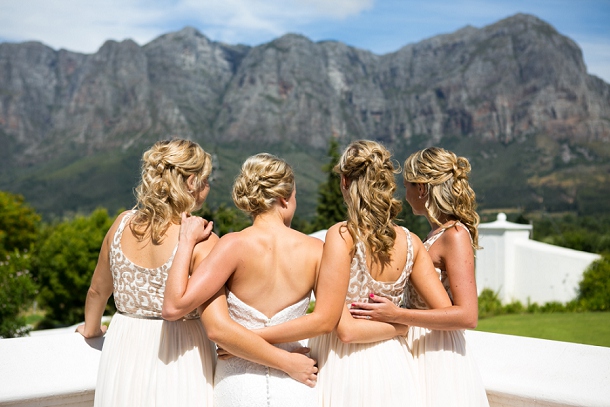 If there's one thing we South Africans know how to do to perfection, it's throwing an elegant vineyard wedding. As long as I've been featuring weddings of all different kinds on SBB, there's still something about a summer wedding in the Cape winelands that tugs at my heartstrings – the beautiful Cape Dutch architecture, the breathtaking scenery (mountains so spectacular they look like they must have been painted, and I would know, since I spent four years at Stellenbosch looking at them in awe!), the light during golden hour that you just want to eat with a spoon. For all my love of motifs and patterns and colours, sometimes I just like it best when a bride and groom choose an elegant white on white palette and let their surroundings work their magic against the blank canvas. And when that canvas includes just a tiny touch of glitter, a murmur of lace and a puff of baby's breath? Well, I'm SOLD. Today's wedding is all of this and more, in that it was shot by one of our favourite photographers (and wedding people), Anneli Marinovich. There's no dreamier way to end off your afternoon.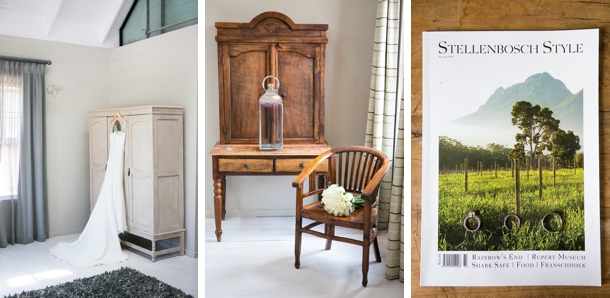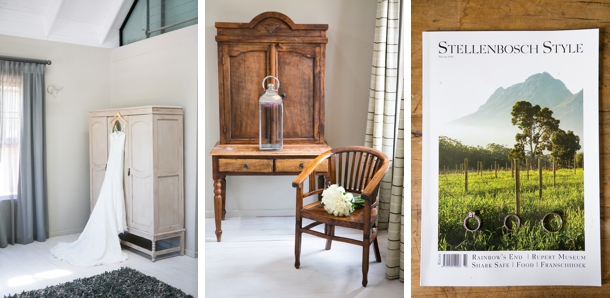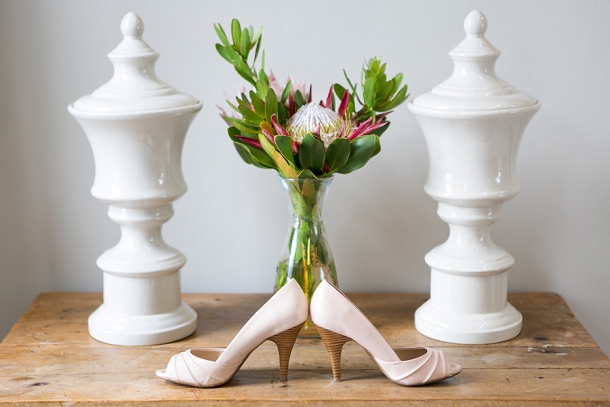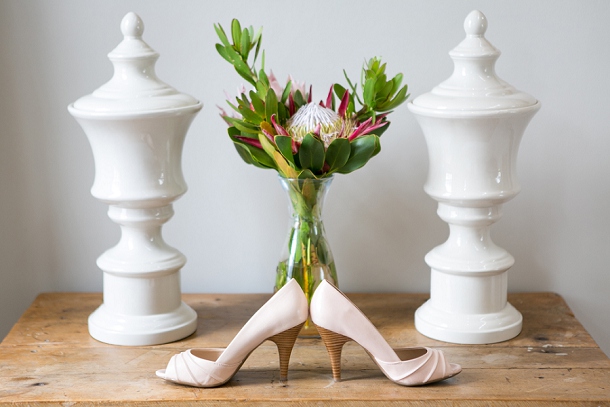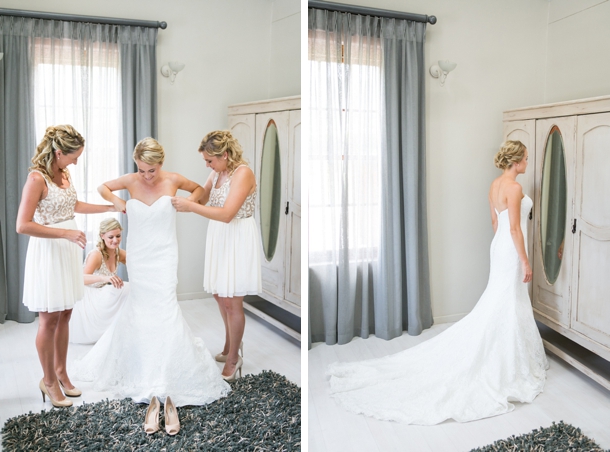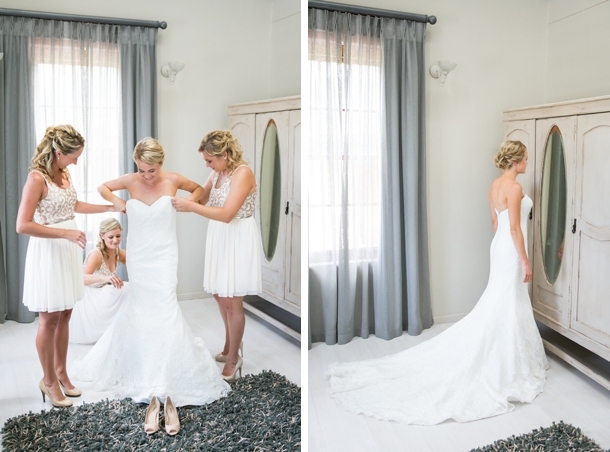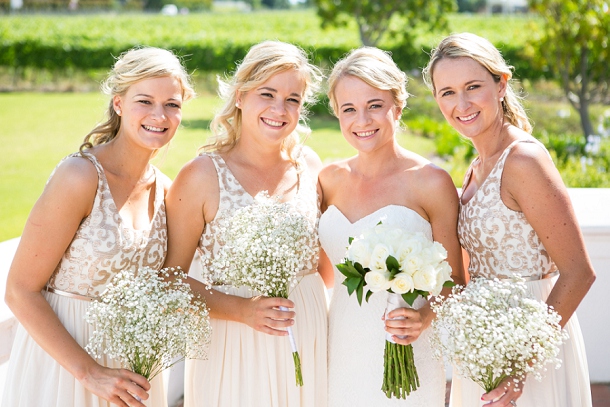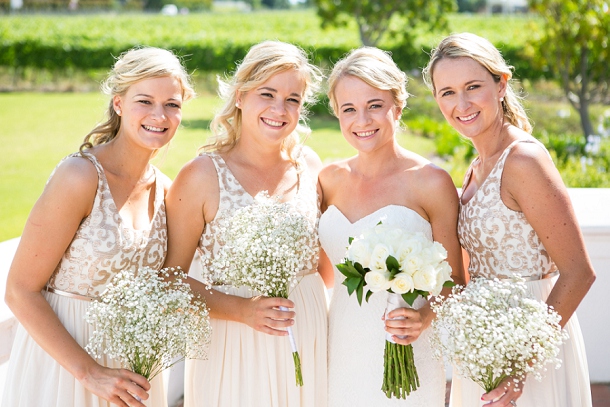 Love Story
We laid eyes on each other for the first time during an induction program for new hires at Deloitte. It was the perfect timing, we were both single and Ant was new to Johannesburg. After a few awkward exchanges and some drinks amongst friends, Ant plucked up the courage to ask me out for dinner and seven years later we were engaged!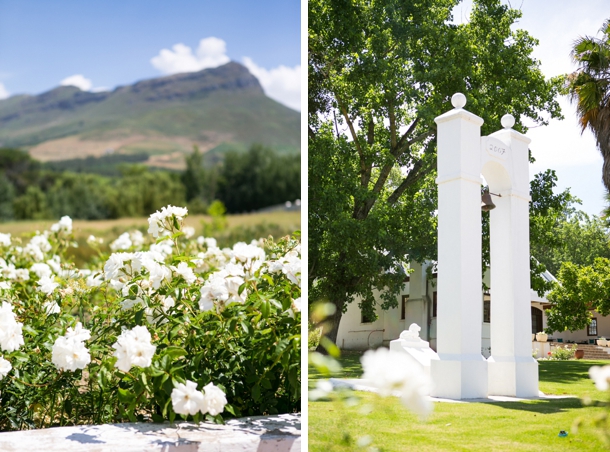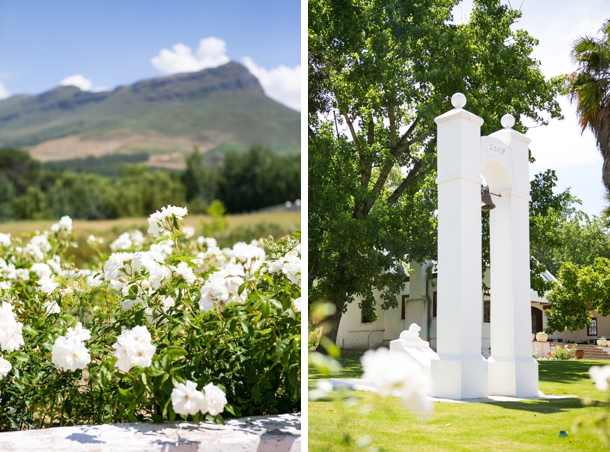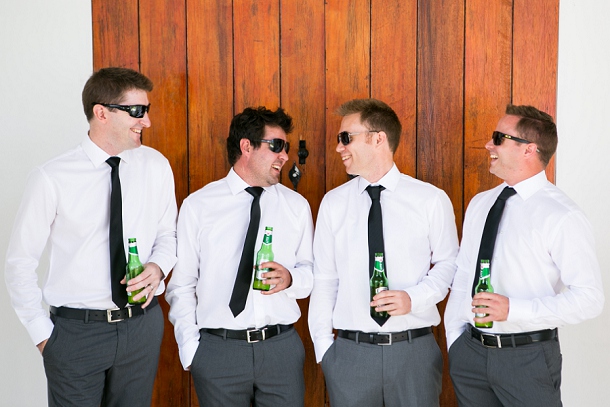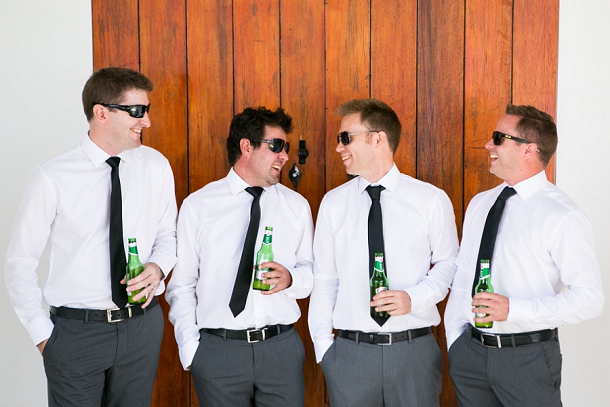 The Proposal
We got engaged at the Twelve Apostles hotel in Cape Town. Ant was supposedly going to Cape Town for work, and as his parents live in the Cape, he suggested we go down for the weekend to visit them and I fly back on the Sunday. We flew down on Saturday morning, had breakfast in Camps Bay and relaxed on the beach for a while (Ant later admitted he was nervously trying to pass the time!). He had booked high tea at the Twelve Apostles and secretly reserved us a room for the night. After high tea, he paid the bill, and as we were getting back into the car he casually said wouldn't it be great if we could spend the night. Next thing I knew he had grabbed the luggage and we were being checked into a beautiful sea view suite with champagne in our hands. Just before sunset we went for a drive along Chapman's Peak and sat on the cliffs with a sundowner. When we got back to the room, the sun was setting and he had arranged with the hotel to set up a private dinner on our balcony. He dropped to his knees with the sun setting over the ocean and popped the big question… the rest of the night was a blur of champagne and celebrations! After a fantastic breakfast the next morning, he drove me to his parents' house, and when I walked into the living room my parents and my sister were awaiting our arrival… he had flown them down from Johannesburg for the day to share the celebrations with us! A perfect weekend!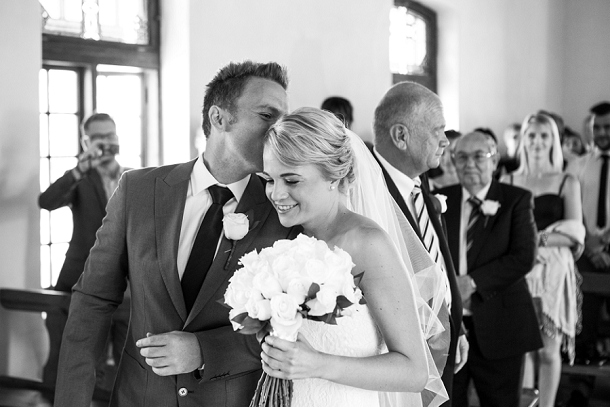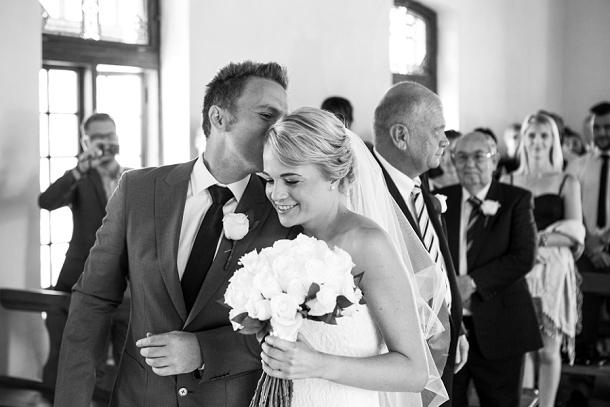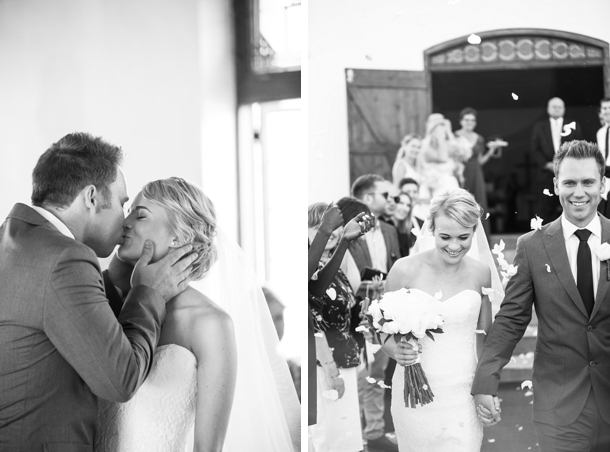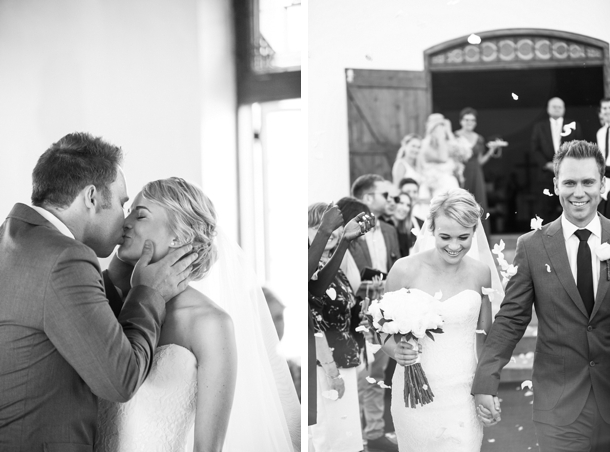 The Venue
We just knew the moment we drove in that Zorgvliet was going to be it. The wine estate had everything we were looking for – beautiful mountain views, vineyards and old Cape Dutch architecture.
Wedding Style
We wanted a very laid-back, natural, but still elegant feel and went for a white palette with touches of greenery. We are both fairly laid back people who love travelling, beautiful places and scenery. Our wedding was a reflection of this, with a chilled vibe set in beautiful surrounds. Ant also grew up in the Cape, and as a couple we had many happy memories of the wine farms and mountains.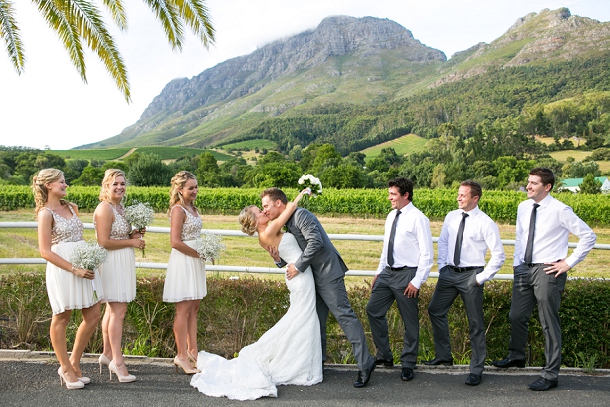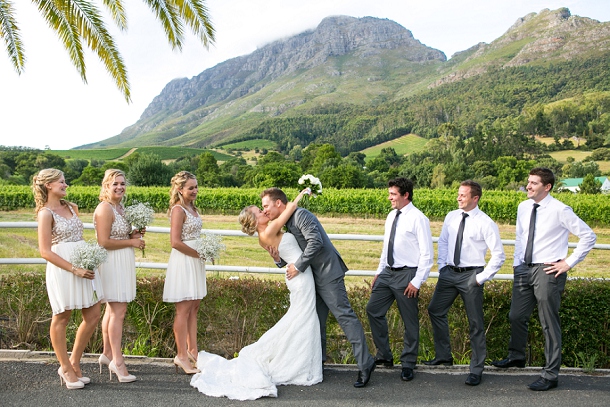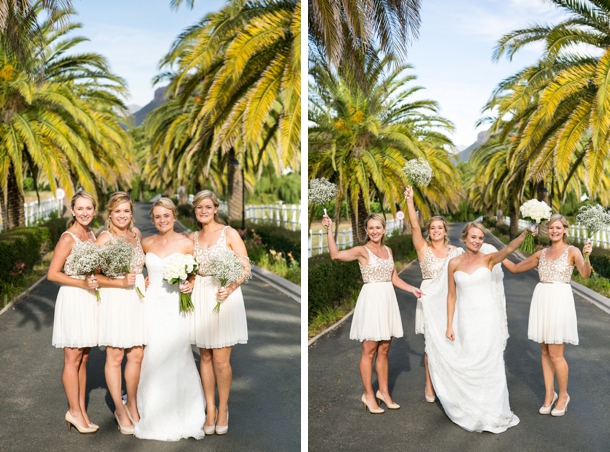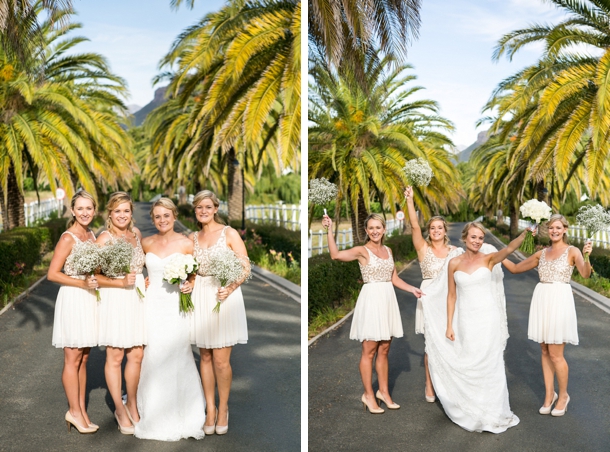 DIY Elements
As it was a destination wedding, we had to plan and organise from a distance with the help of our service providers. My mother came up with the idea of hand-held bamboo fans for the chapel (December is hot!) and she made the ribbons which she painstakingly tied around each fan.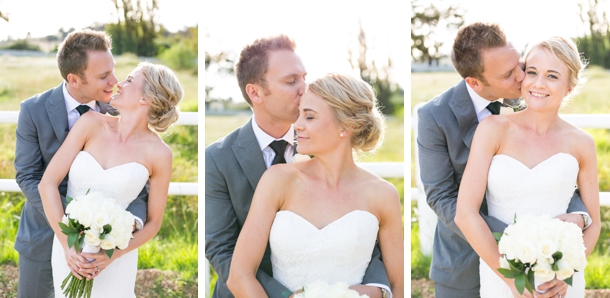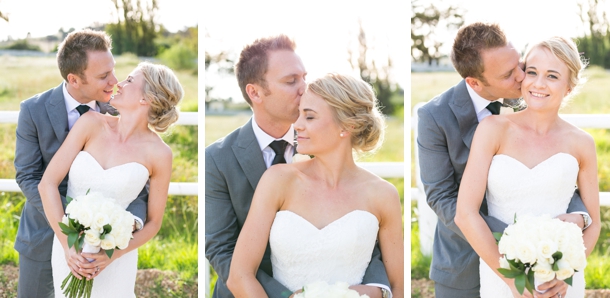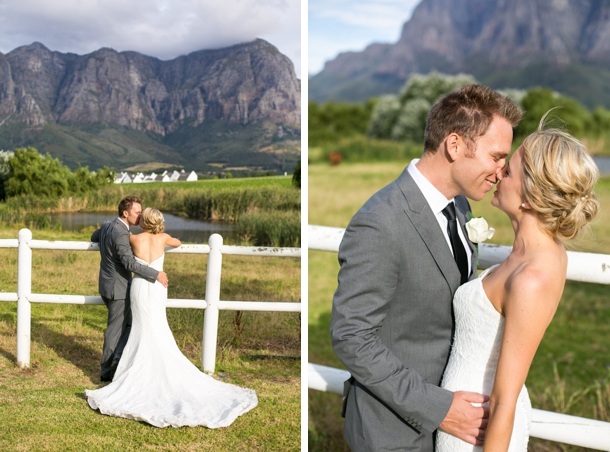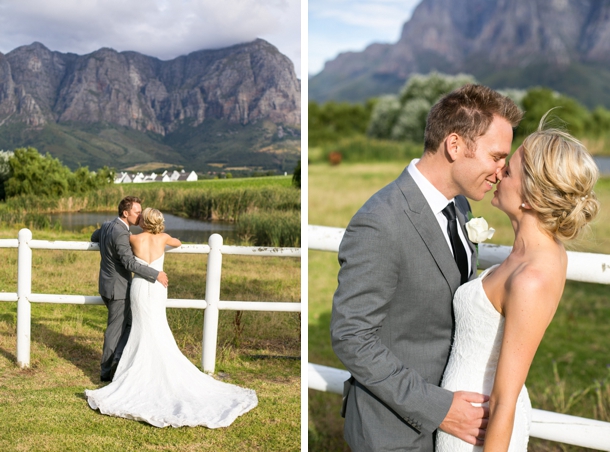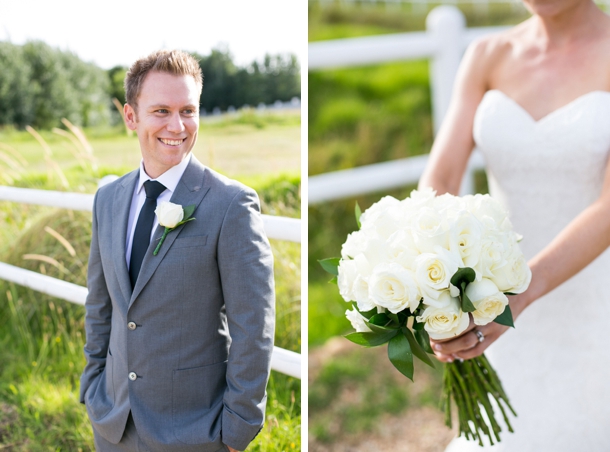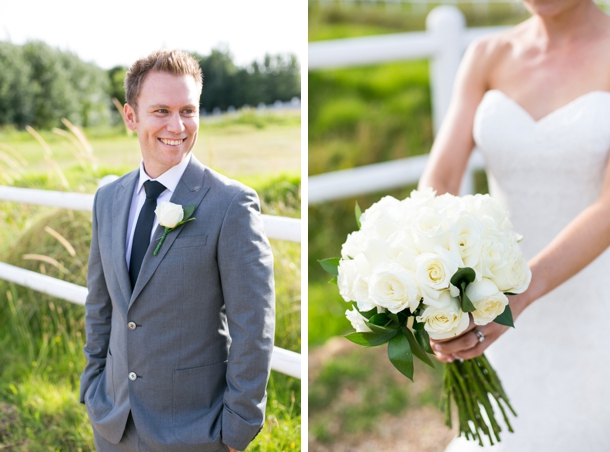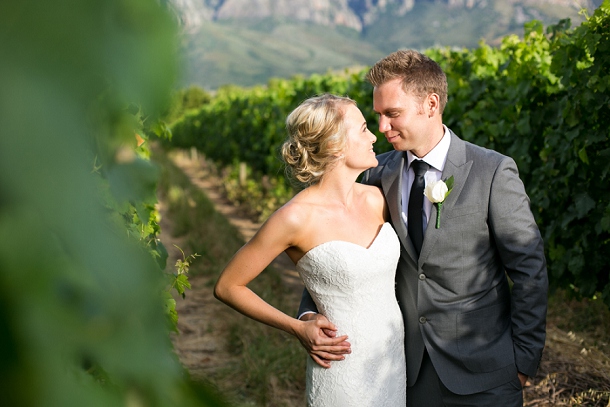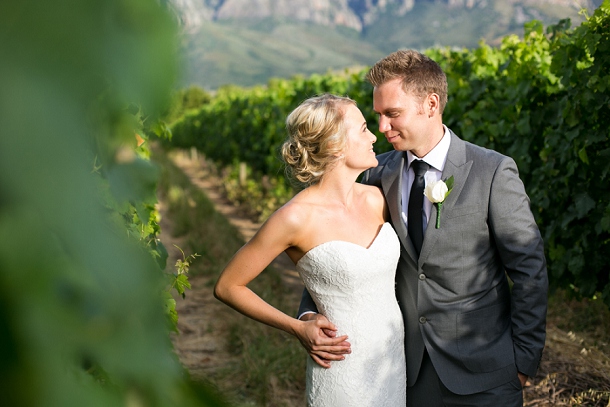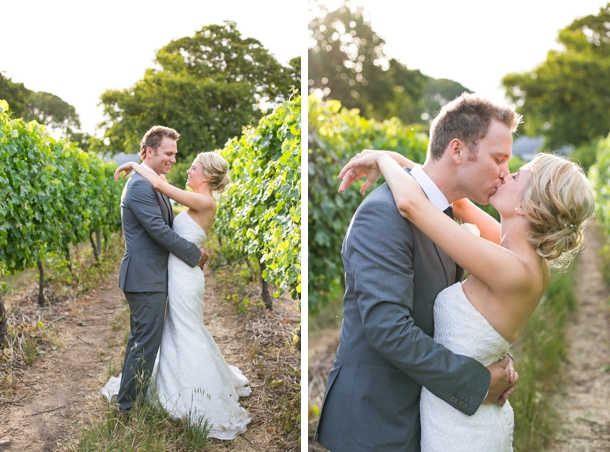 The Flowers
Our reception was a white affair with touches of greenery. We had white roses, tulips, lisianthus and baby's breath. Ant was very keen to incorporate proteas into the day, so we had these at the pre-drinks area.I had a traditional bouquet of white roses, and the bridesmaids had beautiful bunches of baby's breath.
The Dress
I had a very clear idea of what I wanted for my wedding dress – a sweetheart lace gown with a train. A dress on Lady Marmelaide's website caught my eye, but they were only getting that specific dress in stock a few months later. And so the big search started, with me dragging my mom and sister to countless wedding dress boutiques but never really finding "the one". Eventually Lady Marmelaide's stock arrived, and my wedding dress ended up being the very first dress that caught my eye.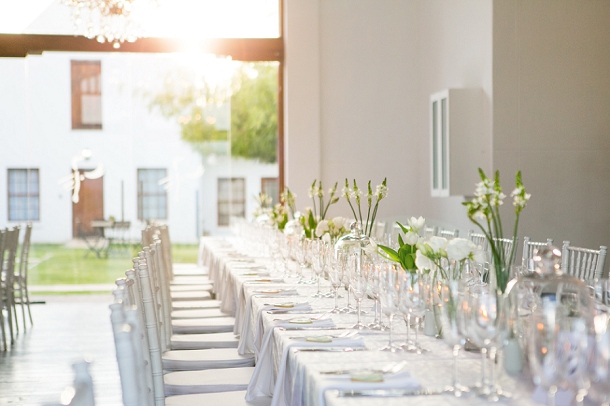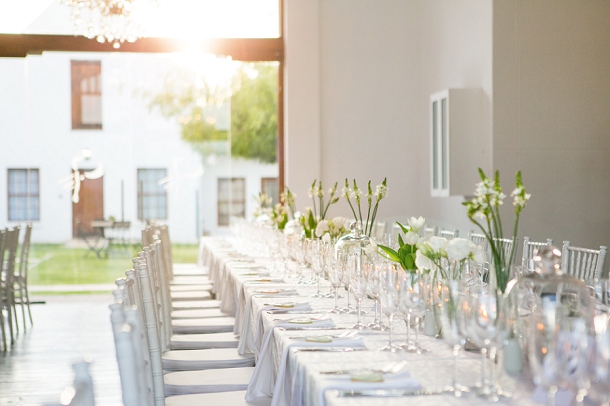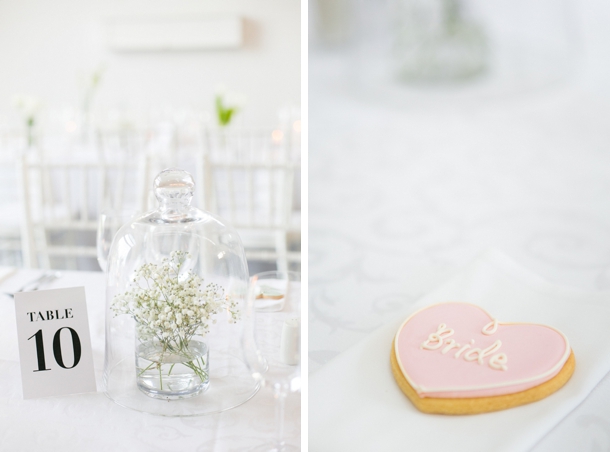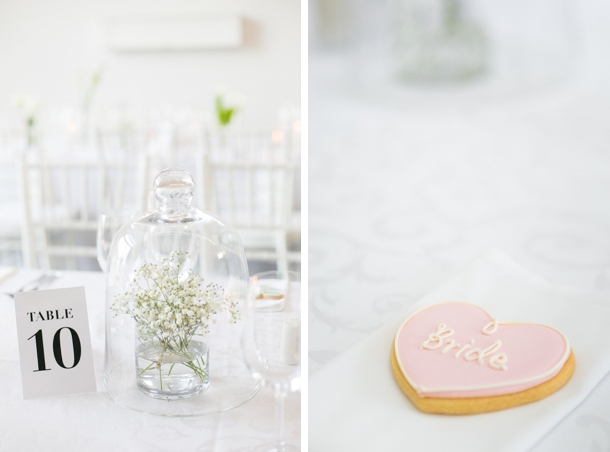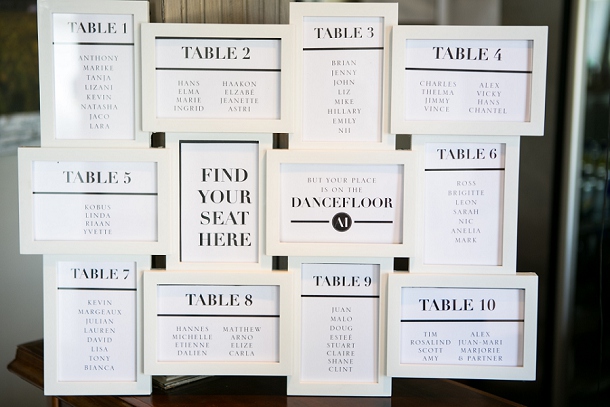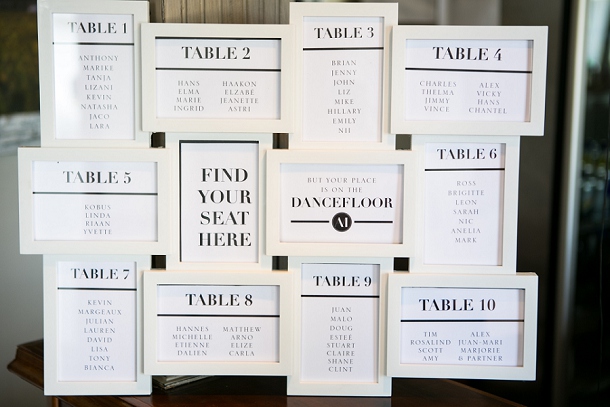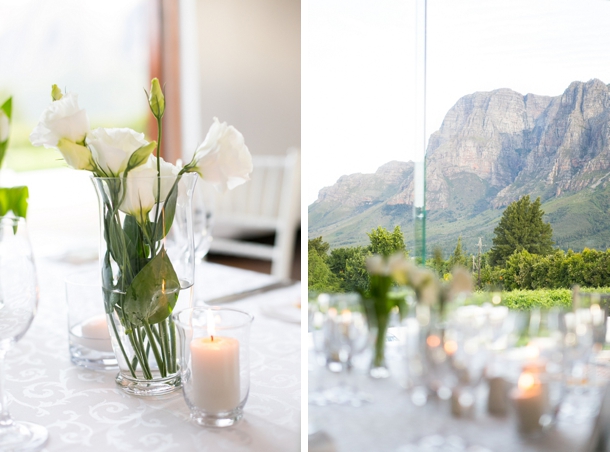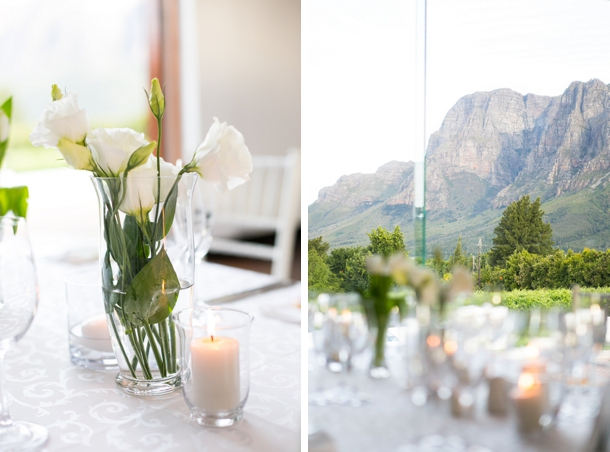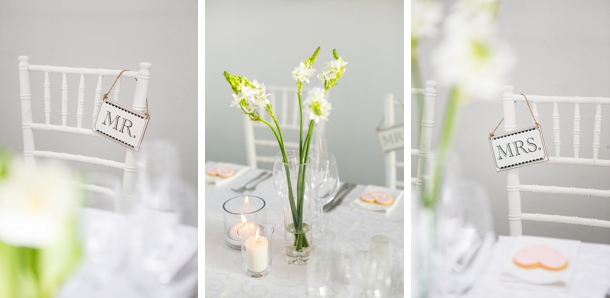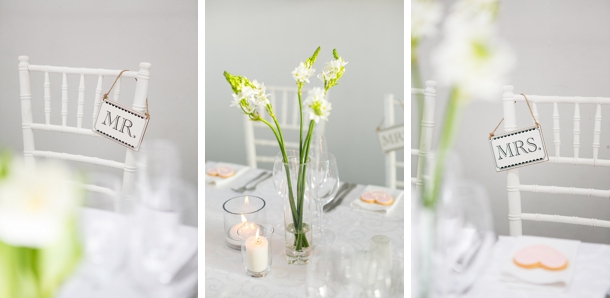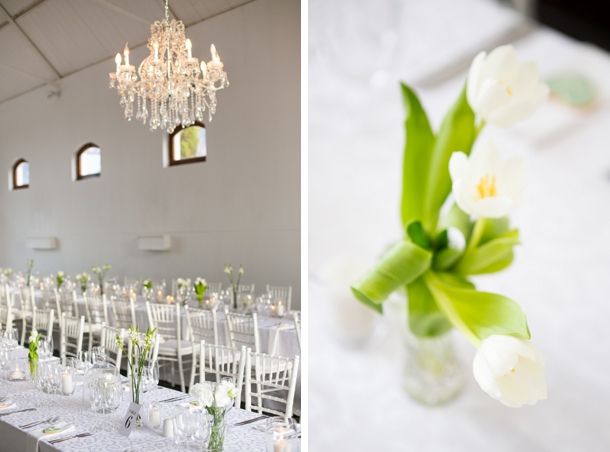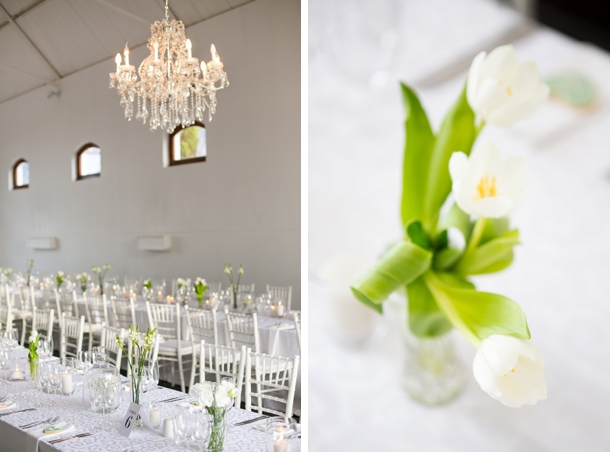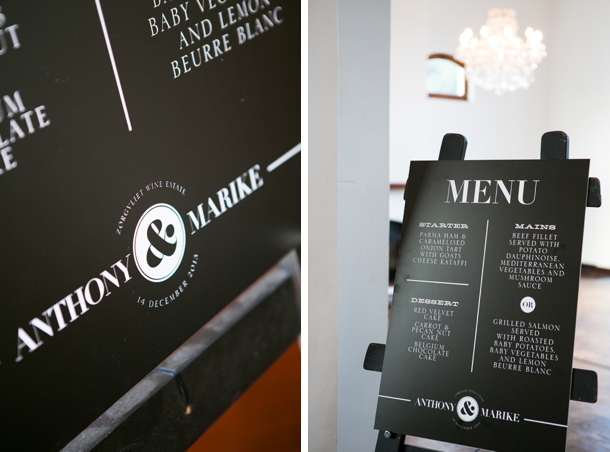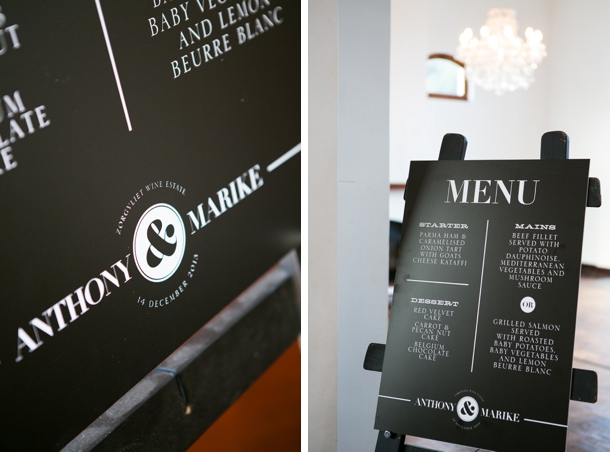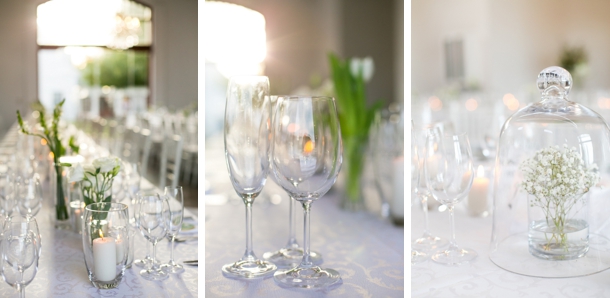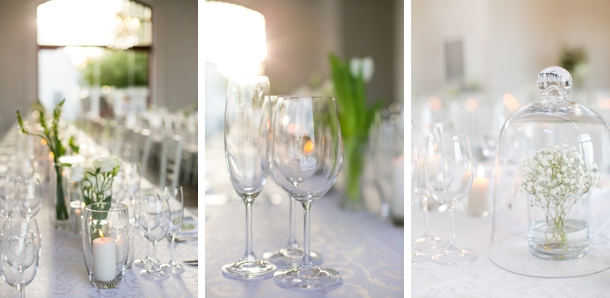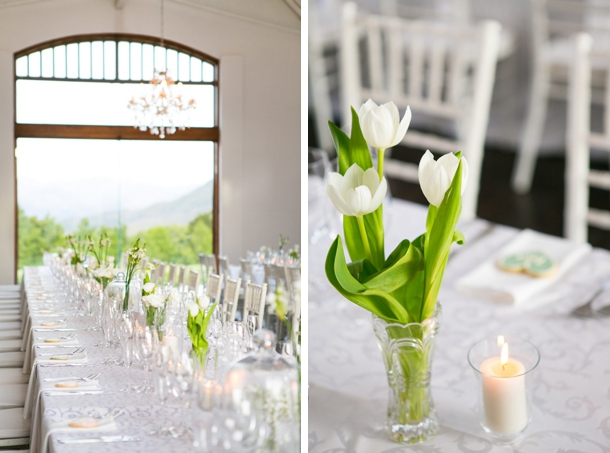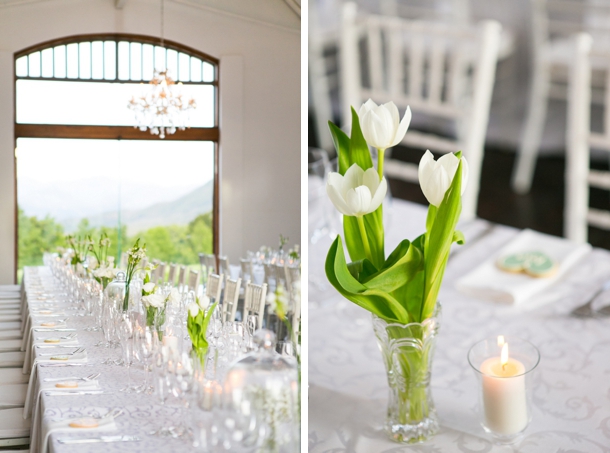 Memorable Moments
There were so many special moments! Getting ready with the girls in the morning, walking down the aisle, the speeches, our first dance… We also loved the couple shoot after the ceremony, which gives you a chance to spend some time alone together and just take it all in.
Proudly South African Details
Our guests came from far and wide, and we decided to hold a gourmet braai at Zorgvliet the night before the wedding so that everyone could meet. It was a typically South African affair, with chicken, boerewors, garlic bread and potato salad. Of course, as the bride is not traditionally allowed to see the groom the evening before, I went out for dinner with my mother and bridesmaids while Ant hosted the evening.
I am Afrikaans and Ant attended an Afrikaans high school so we had the ceremony and most of the speeches in Afrikaans. There were also one or two Afrikaans songs on the dance floor later!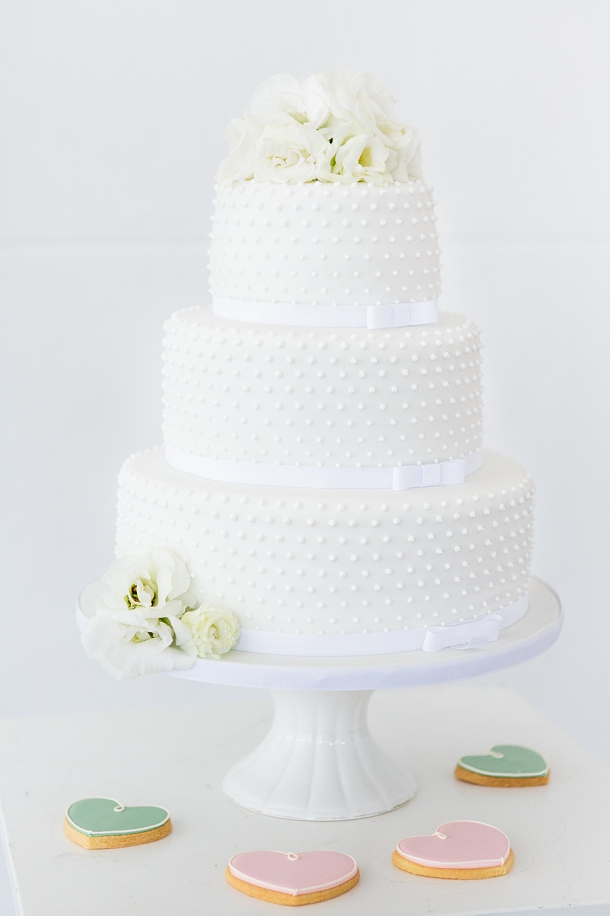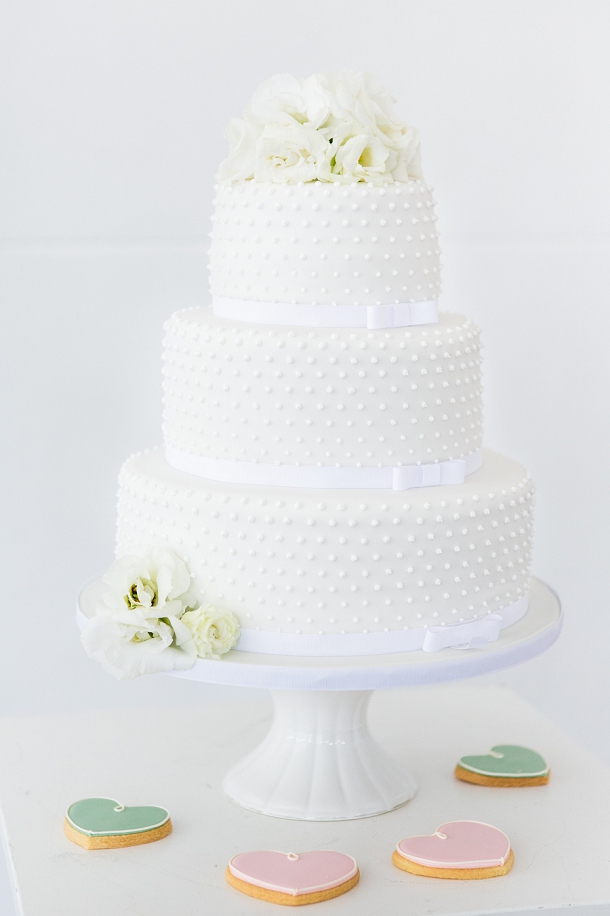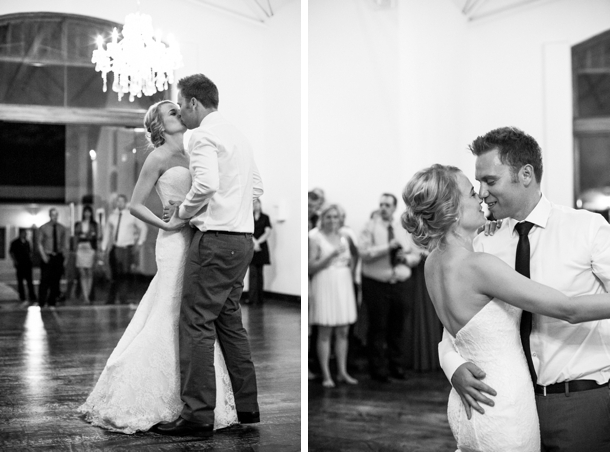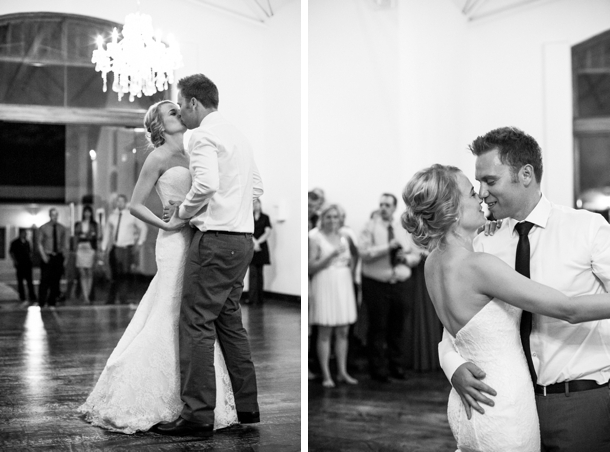 The Honeymoon
Ant kept the honeymoon a surprise until we arrived at the airport! We went to Vilamendhoo, a 900m by 400m island in the Maldives, and spent ten amazing days in our jacuzzi beach villa. We also spent a few days in Dubai on the way home.
Advice for Future Brides & Grooms
Start planning early! :) Also decide what's important to you as a couple and don't stress over the things that aren't. Take little time-outs throughout the day with your new husband or wife to just take it all in, the day really does fly by!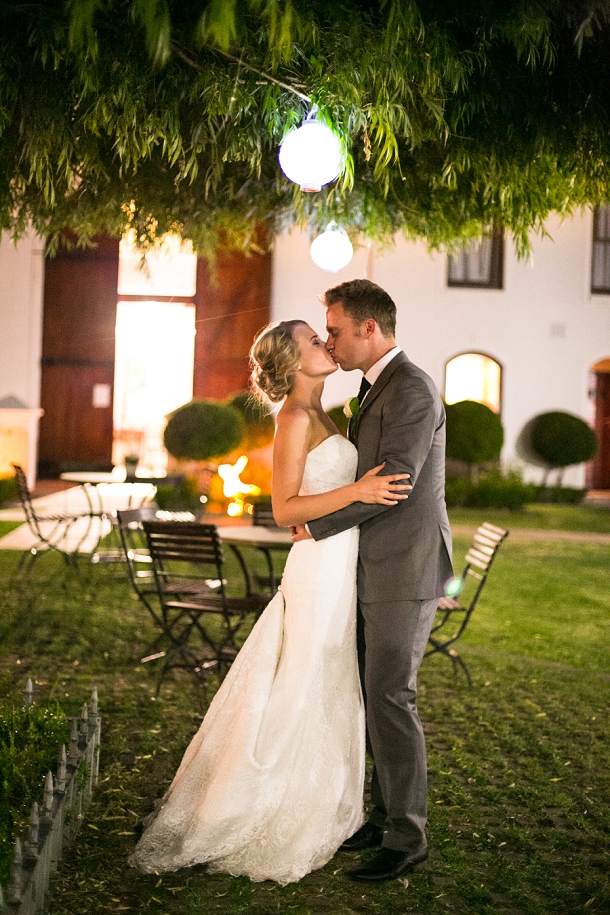 You can see more from this wedding on Anneli Marinovich's blog.
SERVICE PROVIDERS
Venue & catering: Zorgvliet Wine Estate | Photographer: Anneli Marinovich | Co-ordinator: Christine Smith from Zorgvliet Wines | Cake: Nelle Cakes | Flowers & décor: To-netts | Stationery: Canvas Stationery Boutique | Ceremony venue: Zorgvliet Wine Estate | Bride's dress: Lady Marmelaide | Hair & makeup: Erane Hobbs | Bridesmaids' dresses: Forever New | Groom's attire: Trenery | DJ: SoundFX
Anneli Marinovich Photography is a member of the SBB Directory