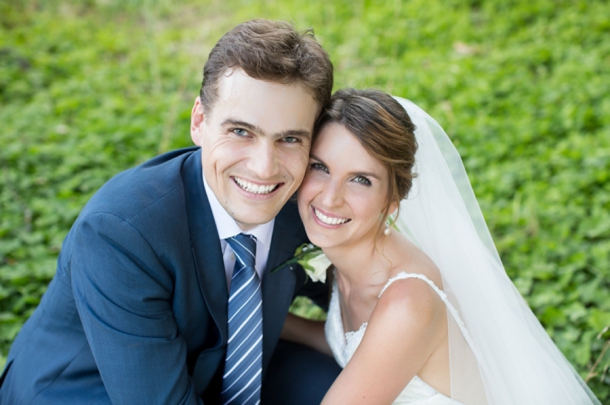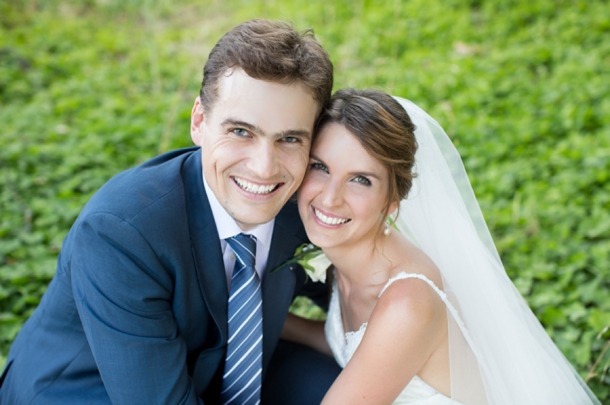 Another day, another BEAUTIFUL wedding! And while I'm always a fan of unique colour combos or fun themes, sometimes it's good to remind ourselves that a classic white wedding will never go out of fashion. Today's gorgeous nuptials, photographed to perfection (as always!) by Catherine Mac, are the ideal example. This wedding is elegant, it's romantic – it's the blank canvas on which a grand love story is written. Christelli and Heinrich make a stunning couple, and everything from her diamond solitaire engagement ring and ribbon tied bouquet to her sweeping lace gown whispers classic beauty. But there are also fun touches – the tables named after wines (so appropriate at Molenvliet, one of our premier vineyard venues) or the ice cream dessert, for example. So for all you classic brides (and lovers of romance everywhere), this one's for you.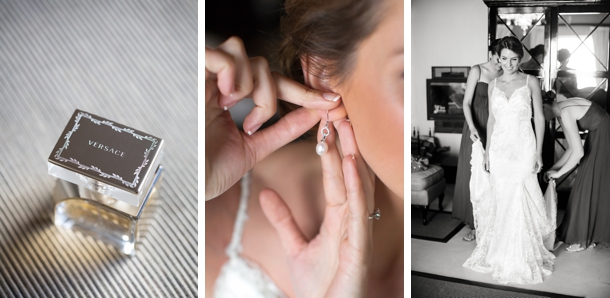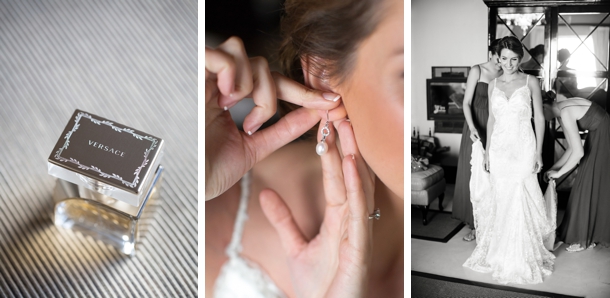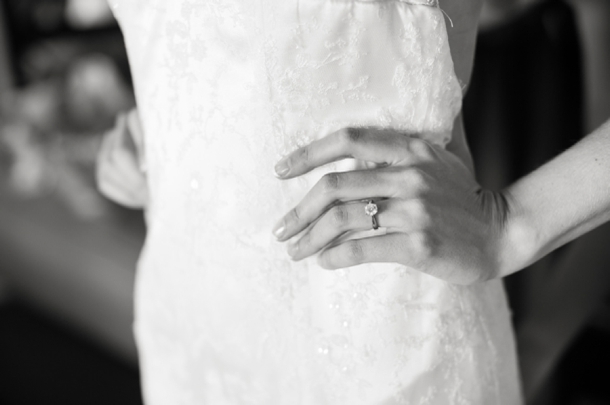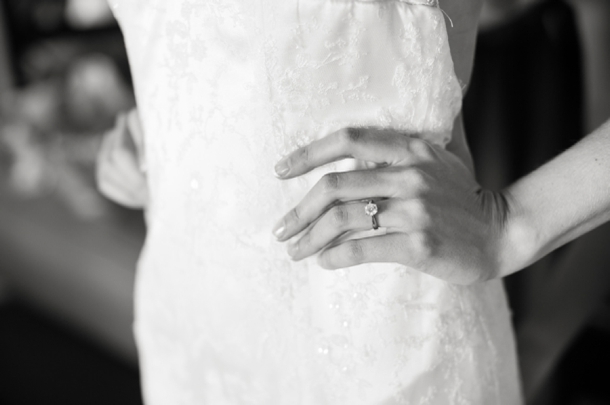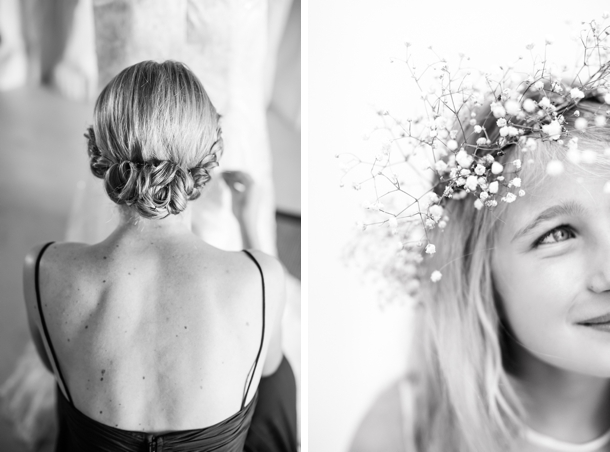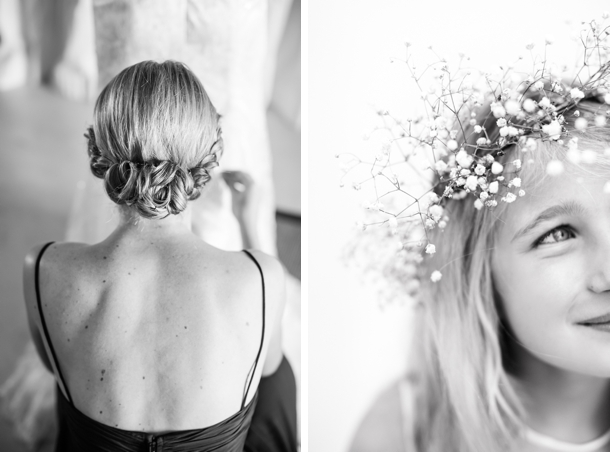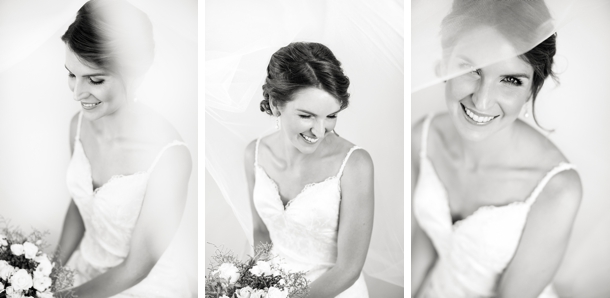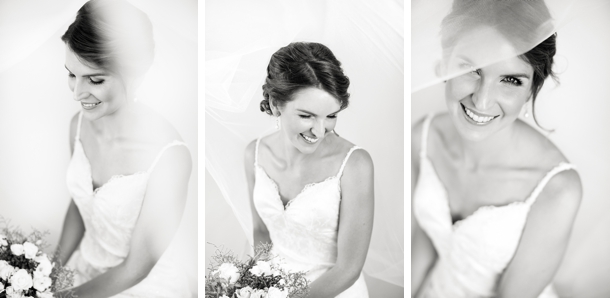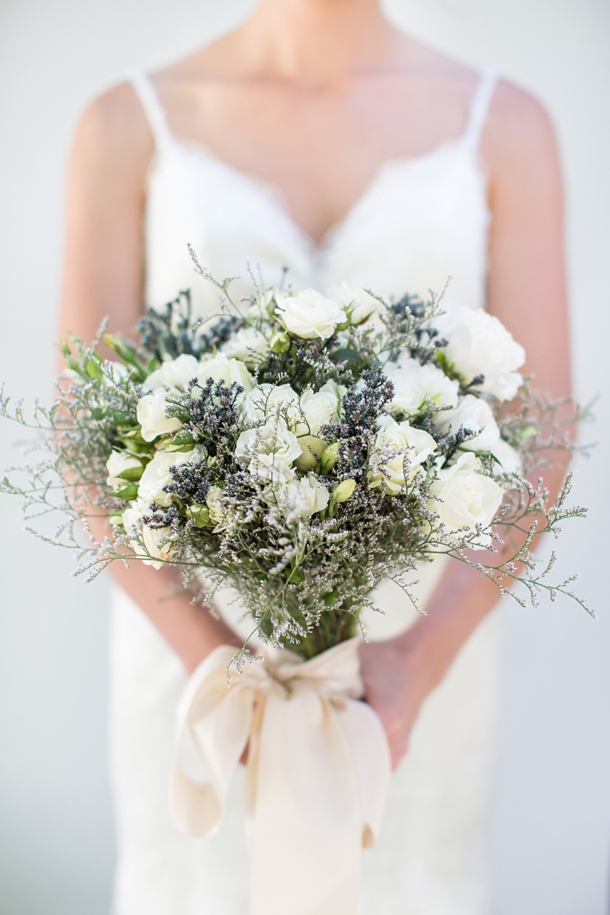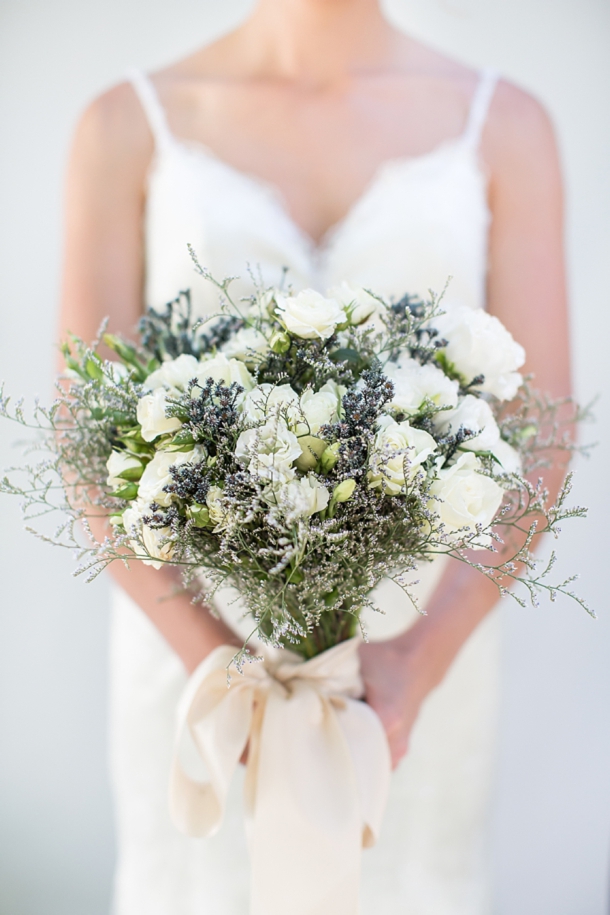 From the lovely bride, Christelli:
Heinrich and I met while studying towards our undergraduate degrees at Stellenbosch University, and got to know each other quite well before we started dating several years later. We both completed postgraduate degrees in the UK and we've been living and working (both in financial services) in London for more than three years. The Proposal happened after a romantic dinner in Southwest London.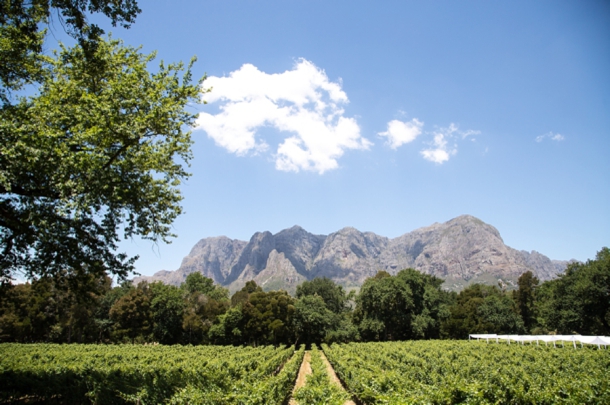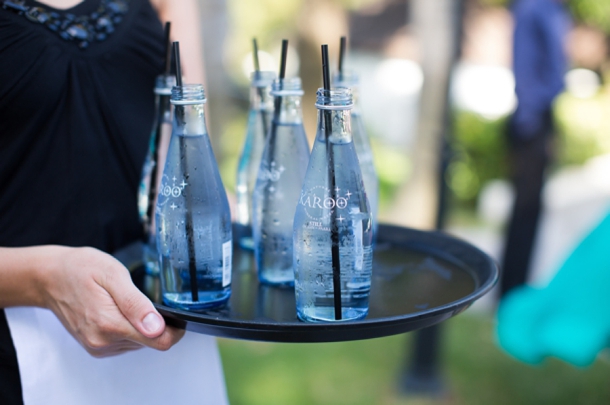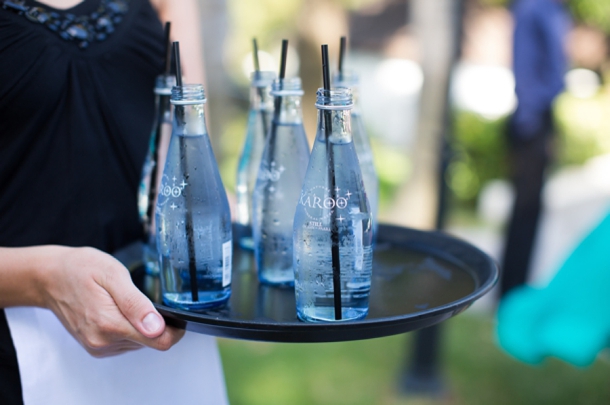 The venue for our wedding had to be Stellenbosch. This is where we met and started dating; most of our family members live here as well. We decided on a December wedding as this would enable many of our friends from abroad to take time off, and also give us some time to get everything sorted. We decided on Molenvliet for a number of reasons: the venue is breathtakingly beautiful and has all the required facilities; it's close to town; and I knew the events manager, Sven, from our involvement with RAG at uni.
Initially we had the "Moederkerk" in Stellenbosch booked for the ceremony but Heinrich and I both felt it had to be an outdoors ceremony to make the most of the beautiful surroundings. Heinrich's dad is a deft handyman and he built us the "gazebo" for the ceremony using driftwood from Plettenberg Bay, where Heinrich grew up. Heinrich's dad also led the ceremony, which made it so much more intimate. Heinrich's cousin, Francois Moller, is an accomplished tenor and he performed "Ik heb je lief" and "The Prayer". This beautiful music combined with the stunning mountain and vineyard views created the most magical moment at the altar.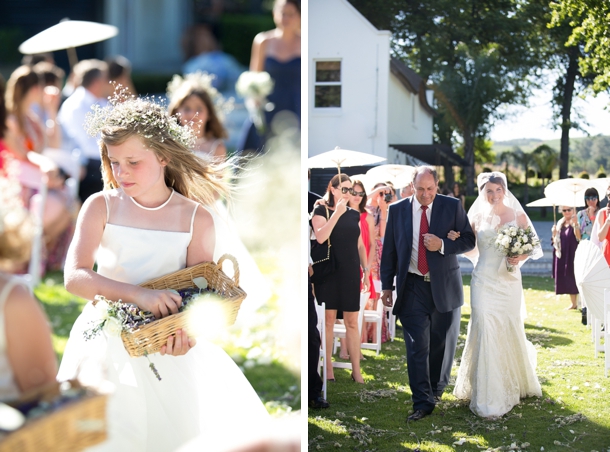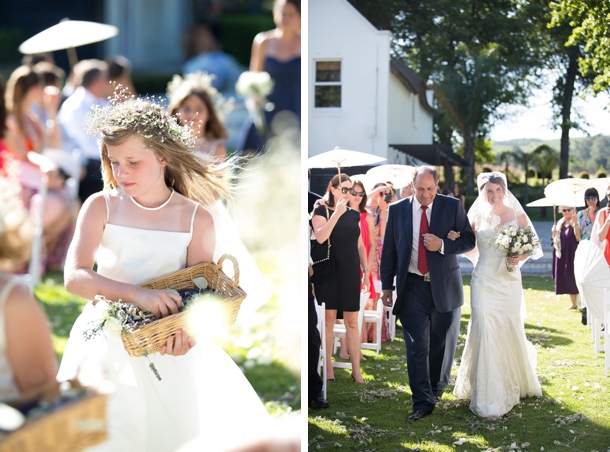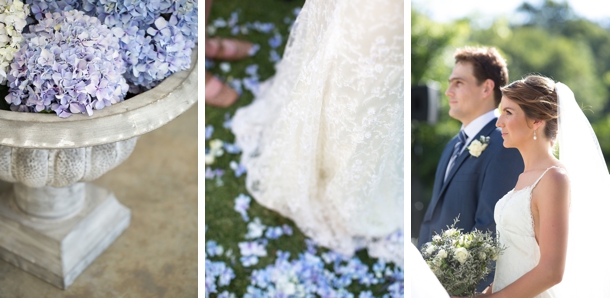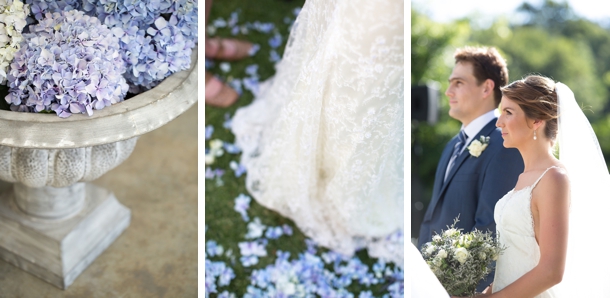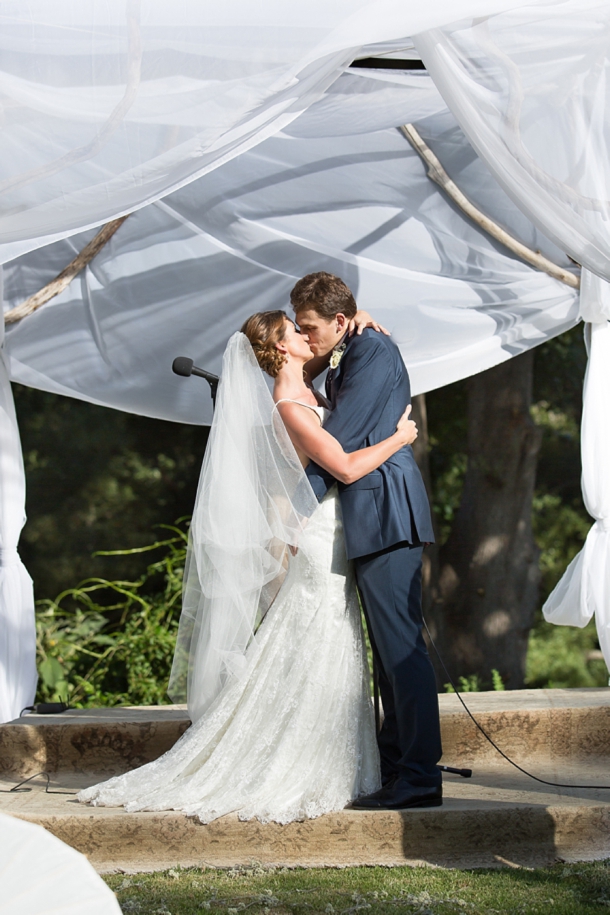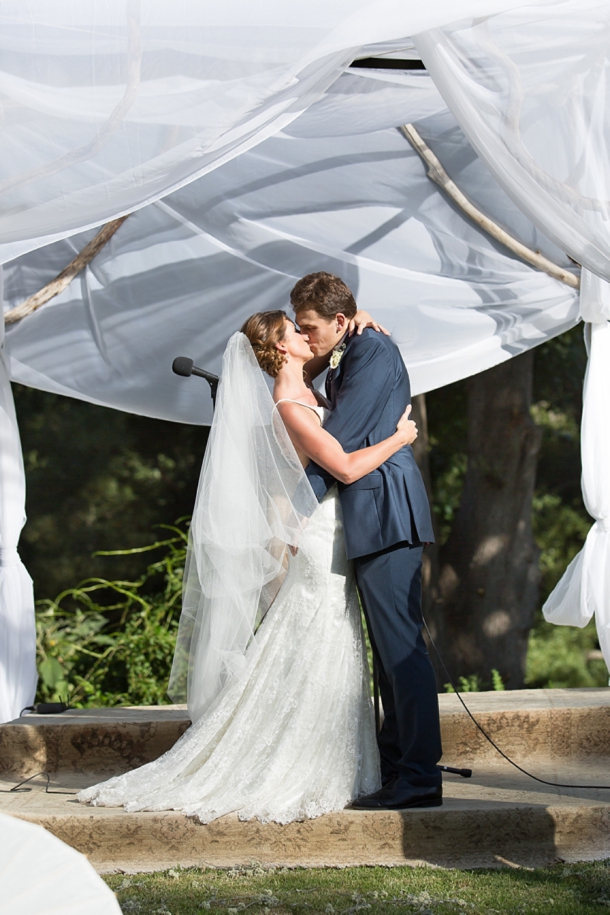 The wedding was a huge collaborative effort and having friends and family contribute to the day made it all the more special… My mom and one of her friends were in charge of the décor and flowers. I was pretty relaxed as I know they both have classic taste and great organising skills. I shared ideas with them on Pinterest. We kept it simple with classic whites, greens and lots of candles and lights. They did a wonderful job.


I never even considered having printed invites and save the dates – this is partly due to me not trusting the SA postal service and I also thought the money could be put to better use. My sister created a website for us which worked well and was easy to update with information and insert links to accommodation, maps to the venue, gift list, etc. I think guests also found it useful to be able to send us a quick email with questions and for us to be able to respond swiftly. We created a new Gmail account which our guests could use especially for wedding matters. My future sister-in-law, a graphic designer, helped design the electronic save the dates and invites, and apart from name tags on the table, it was a paperless wedding.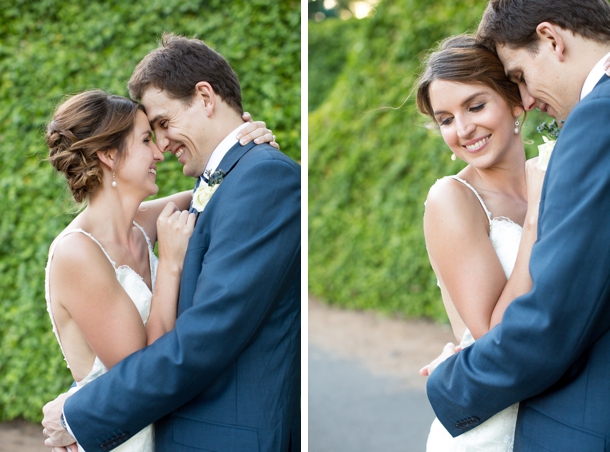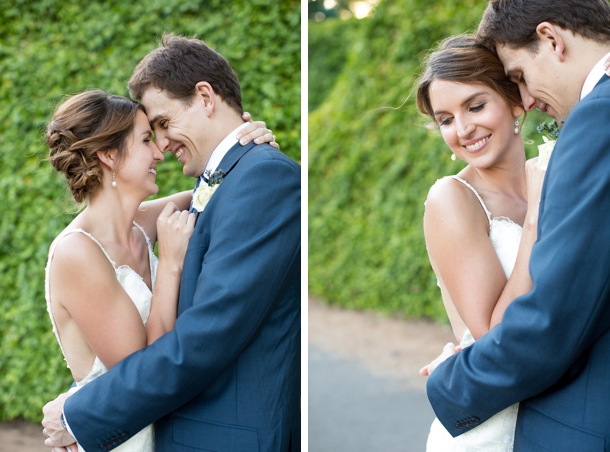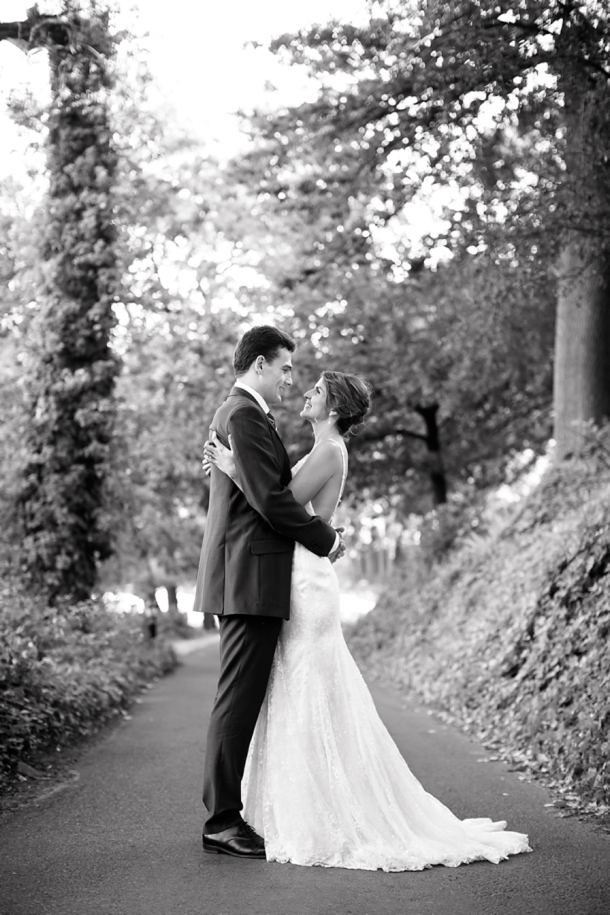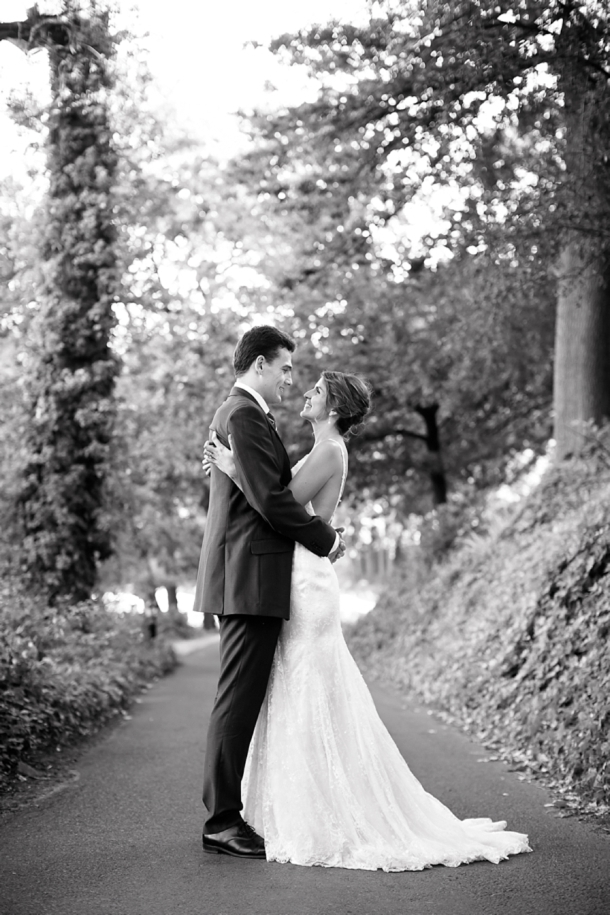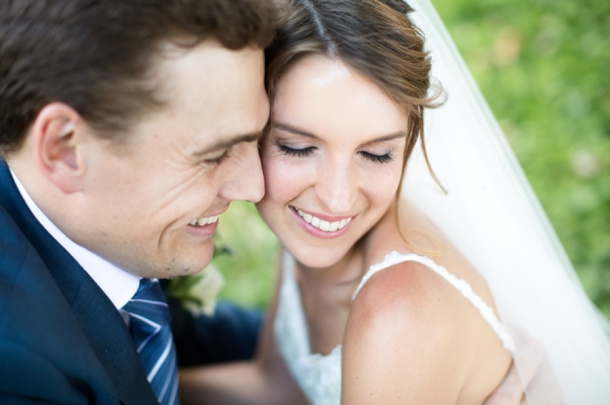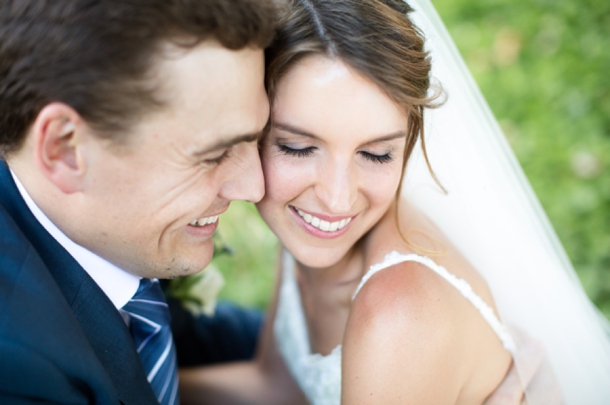 Having family members and friends play a part in organising the day made everything so much more personal, romantic and unforgettable. Apart from the abovementioned, an old friend from university, Alana, also designed and made the bridesmaids' dresses. We loved having so many of our friends and family in the same place for a fabulous party – I know this will probably never happen again, and it was such a blessing. We made the most of it and partied with our friends until 5.30am!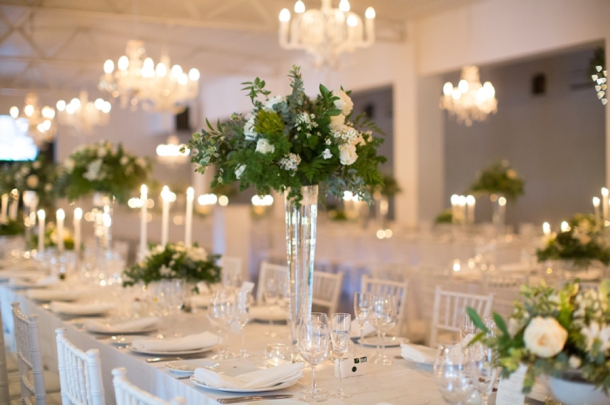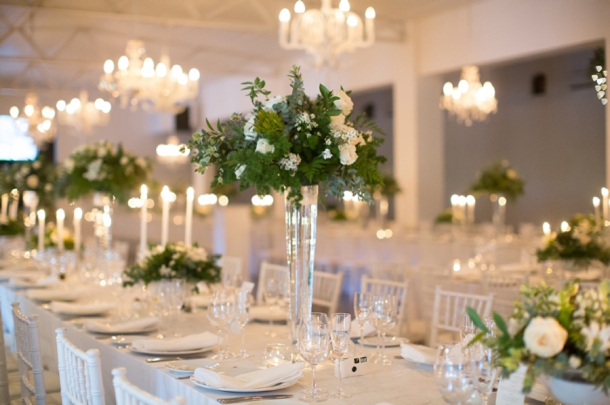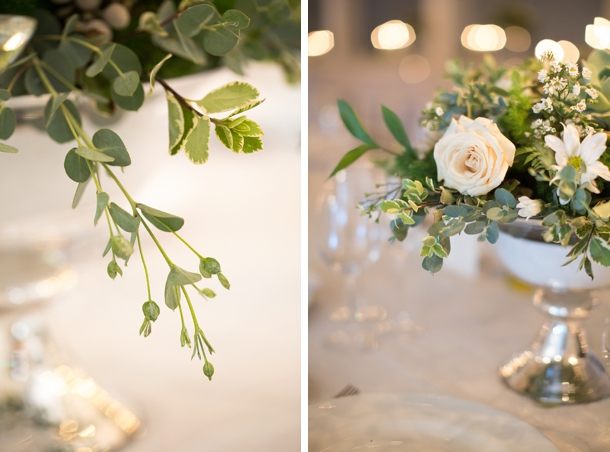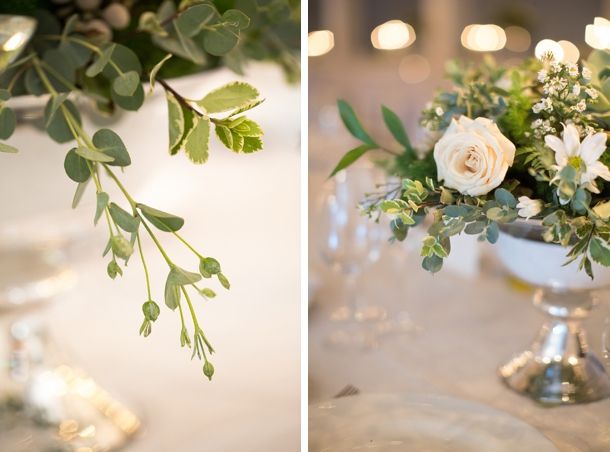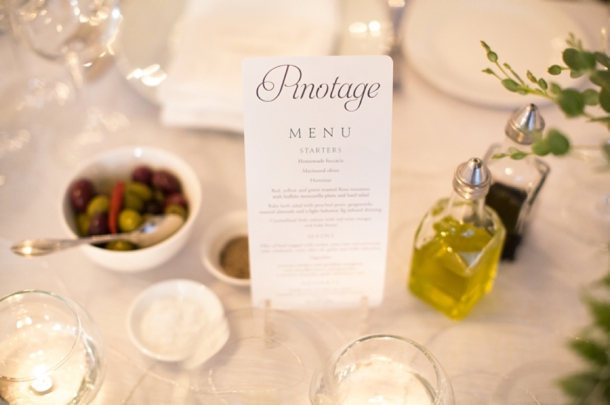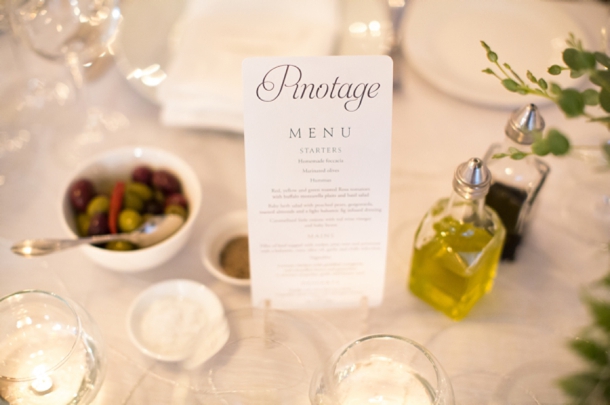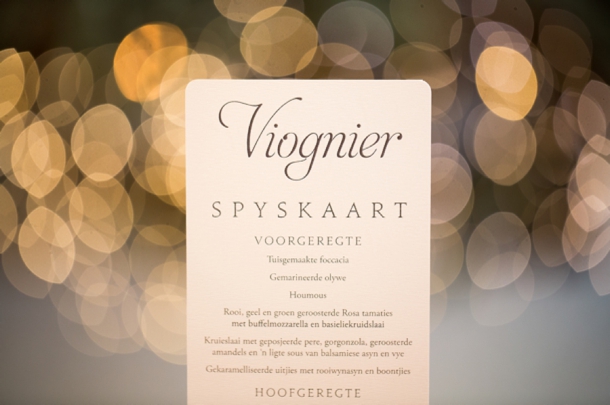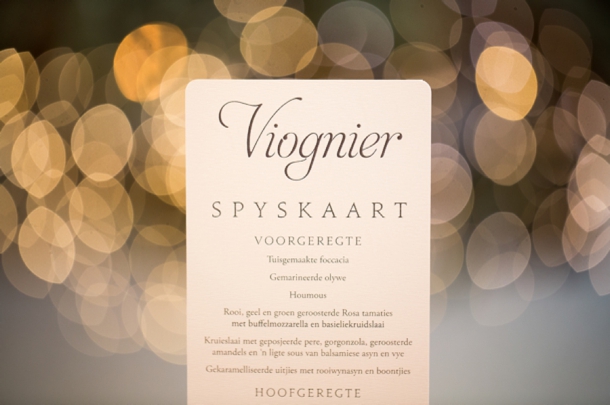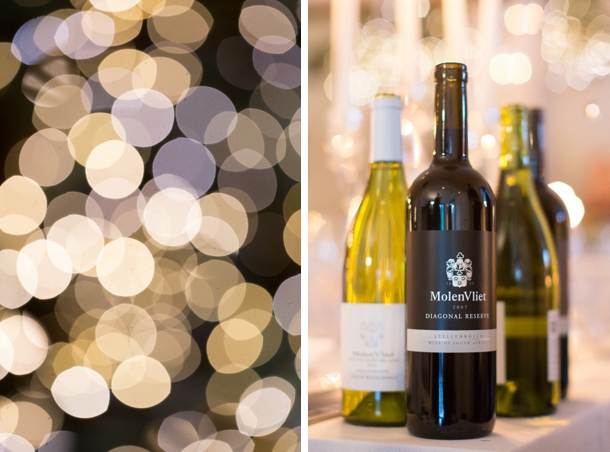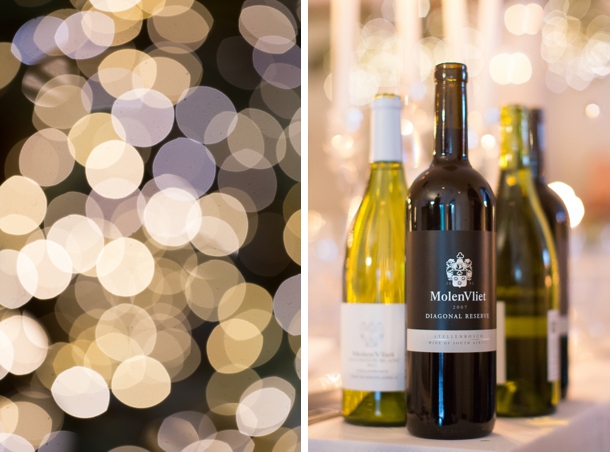 My advice to future brides is to get pinning on Pinterest! There are some really cool ideas out there. Not all your wonderful ideas will be feasible, so make sure you get the basics right (i.e. good food, good wine, good music and the right guests!), relax and have fun and you're bound to have an absolute blast.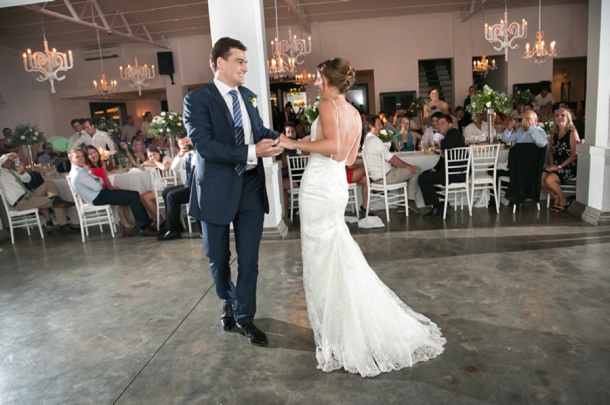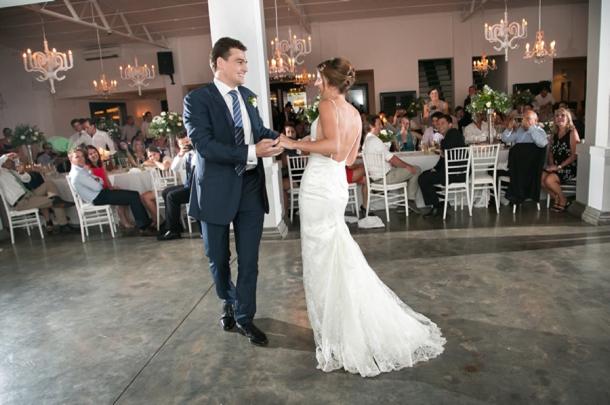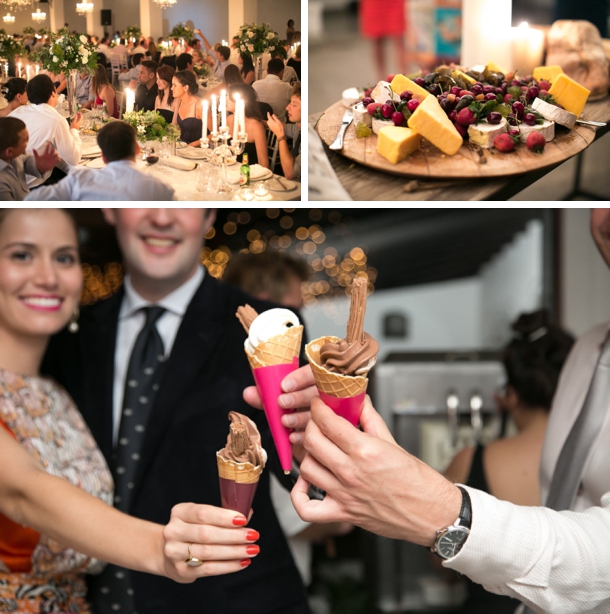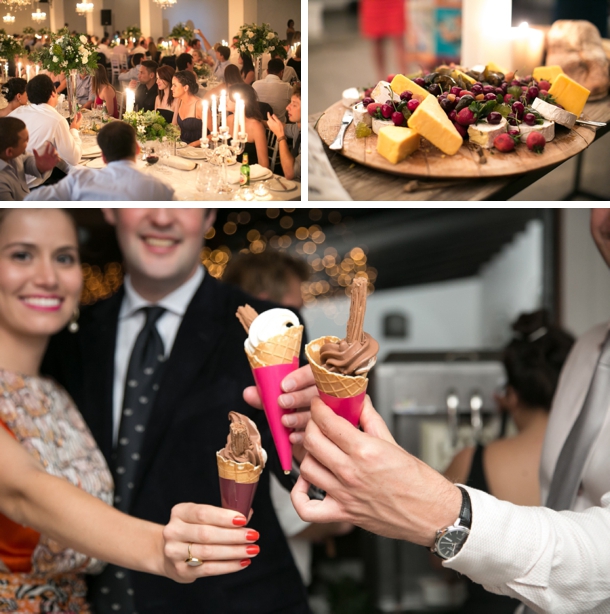 Thank you so much, Christelli and Heinrich – what a gorgeous wedding and such sensible advice. Big love to Catherine Mac – thank you for sharing, lovely! You can head over to her website for more.
SERVICE PROVIDERS
Venue: Molenvliet | Catering: Annalise Buchanan | Photography: Catherine Mac | Flowers & decor: Nell Volschenk | Bride's dress: Angelica Bridal, London | Bridesmaids' dresses: Alana van Heerden | Hair & makeup: Candice Leigh | Hiring: To-Nett's | Hiring: Toptable | Entertainment: The Gary Deacon Band