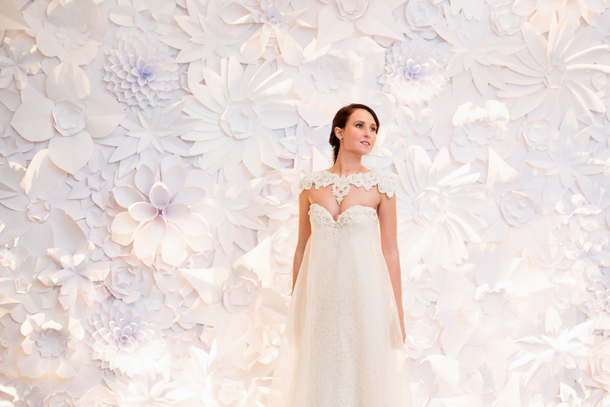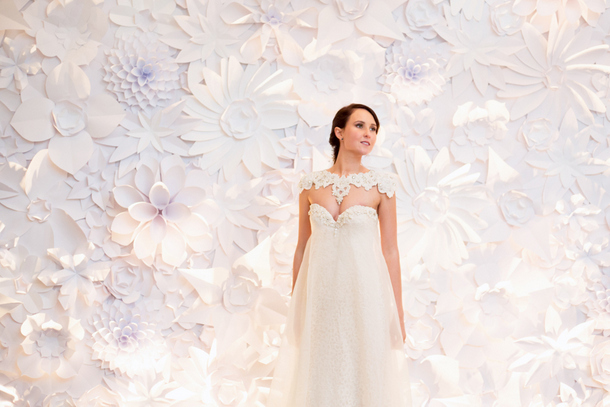 When I say I don't know where to start with this wedding, it isn't just an expression. Coming up with a title that adequately describes – or even hints – at the amazingness that is this wedding was impossible, but couture comes close, not just because one of the installations (that's right, there's more than one installation, and they are all BREATHTAKINGly cool) was inspired by Milan Fashion Week, but because everything, including the dress, is a true original – a work of love and a work of art. Be prepared to be wowed. The always-brilliant Vivid Blue took these gorgeous pictures to share with us today.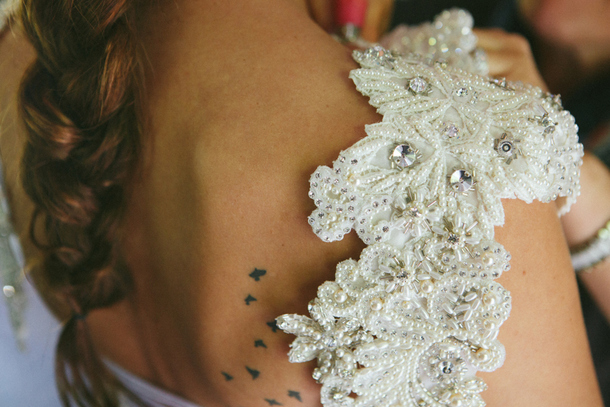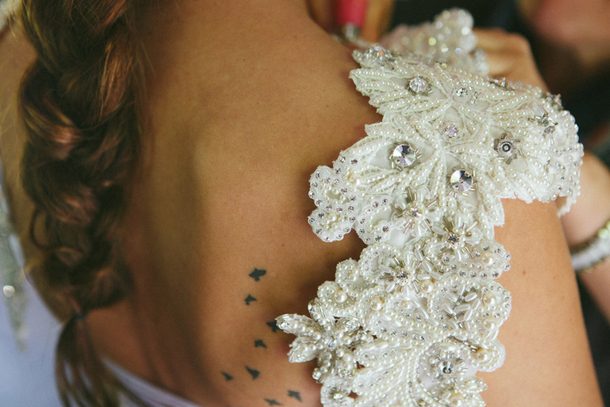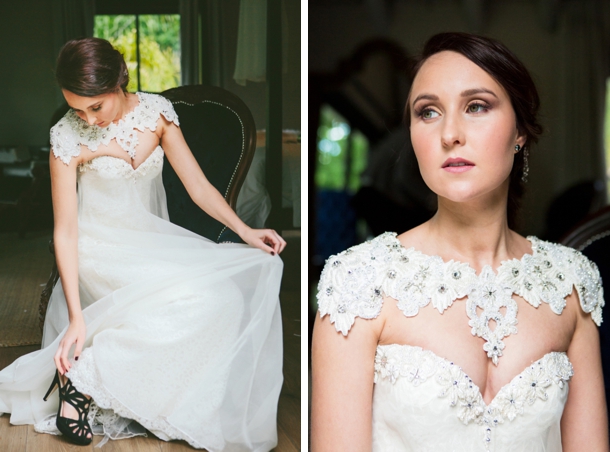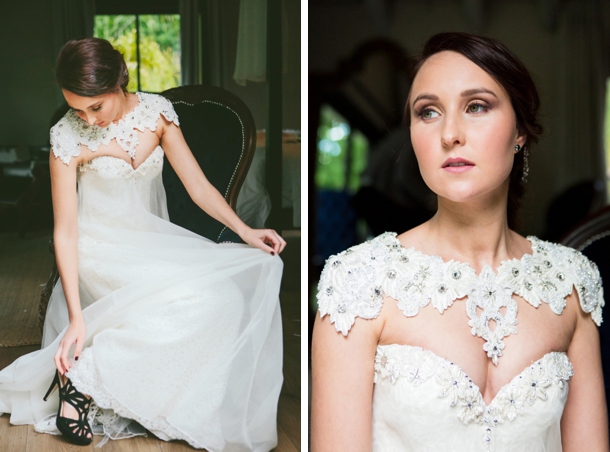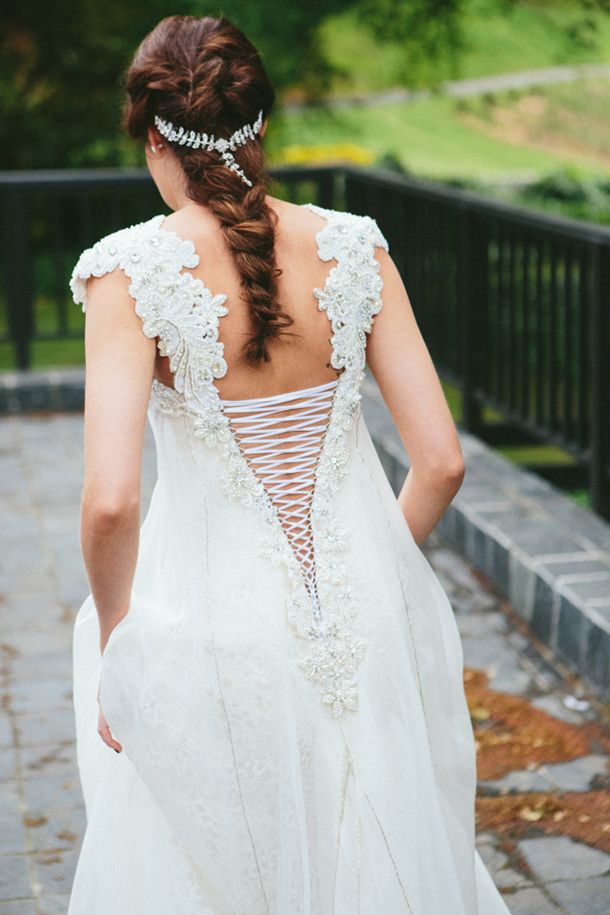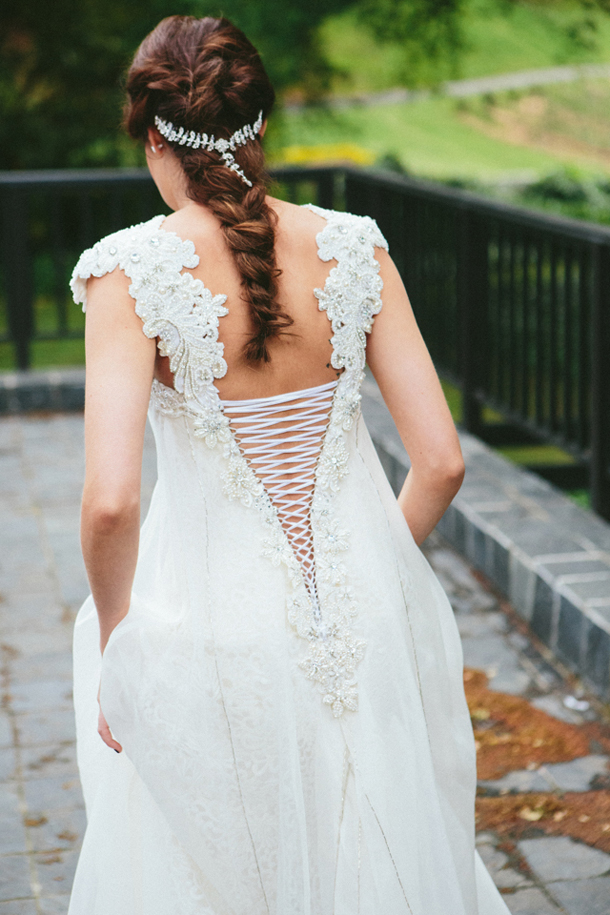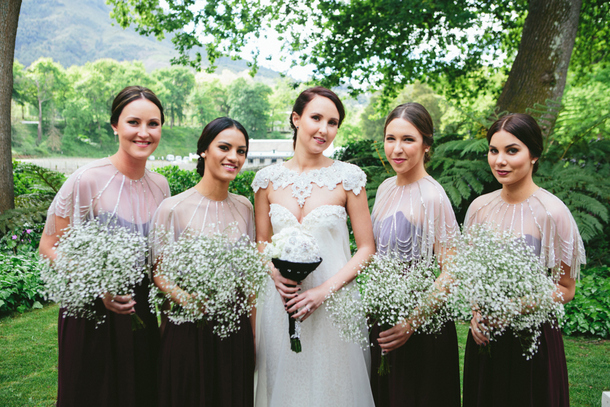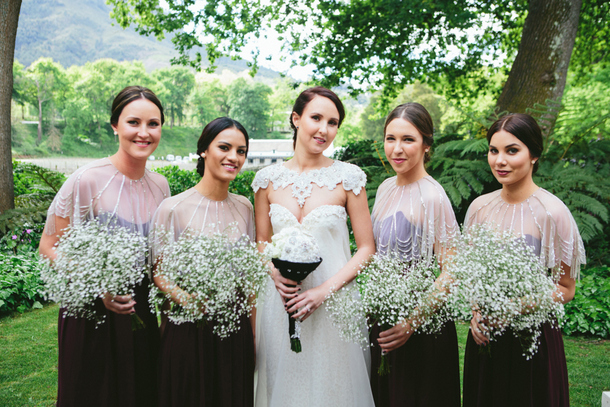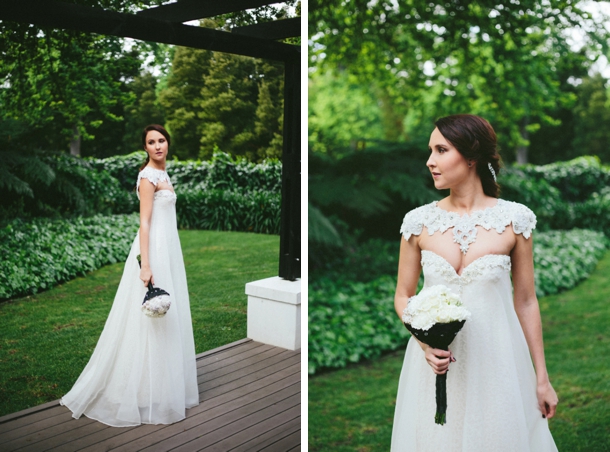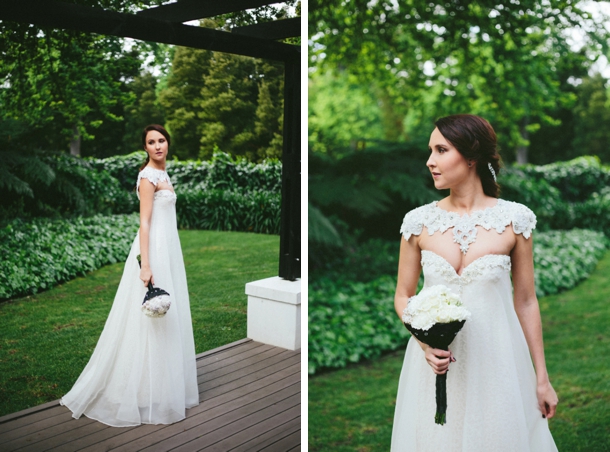 Love Story
We met through mutual friends, while we were in high school. Johan was at El Shaddai and I was at Fairmont. Johan's friend then moved to Fairmont with his girlfriend. I became friends with the girlfriend and she was the one who introduced us to each other. I was immediately intrigued by Johan and fell absolutely in love with him. I was 15, and hadn't even been kissed yet, and Johan was 16. We are each other's first loves, neither of us has ever or ever will be with anyone else. We dated for an unbelievable eight years before getting engaged. We walked alongside each other through high school and university and entered the working world together. We are best friends and have been through so much together. Johan has treated me like an absolute princess since the minute we met. I know he would give me the world in a second. I am so exceptionally blessed to have him as my husband and best friend. Our love story is one of true, first, unending love.
The Proposal
Johan and I are both nature lovers and absolutely animal crazy. We love going to the aquarium together and experiencing the beauty of animals. One Saturday he asked me if I would like to go to the aquarium and of course I said yes! We casually entered the aquarium looking at the sea life and then it was time for the shark feeding. We took our places on the bottom left row, waiting in anticipation for the divers to jump into the water, but they didn't… They appeared from the bottom of the tank with a big sign that read "Natalie Anne Gouws, will you marry me?" I was in absolute shock and utterly amazed, I  felt as though I was dreaming. Johan went down on one knee and asked me to be his wife. He took out the most beautifully designed ring and placed it on my finger. I leapt into his arms with tears flowing.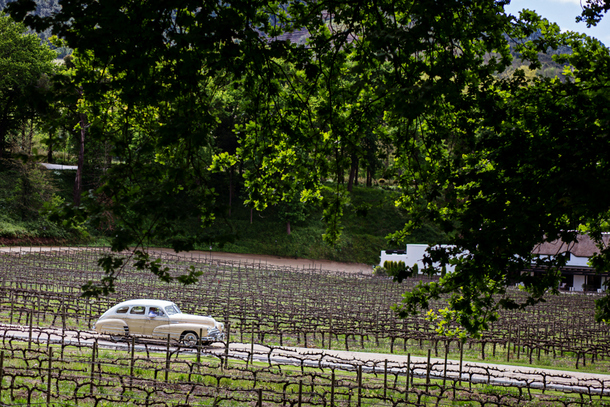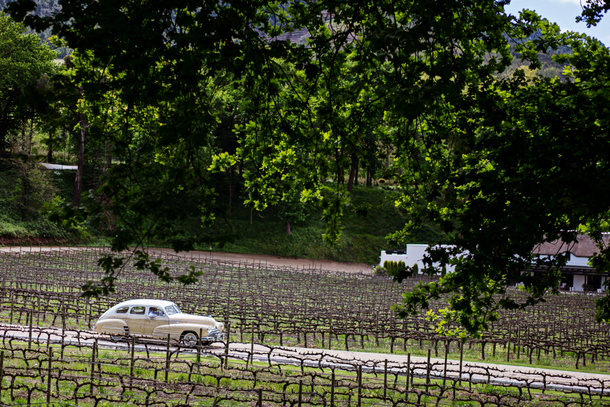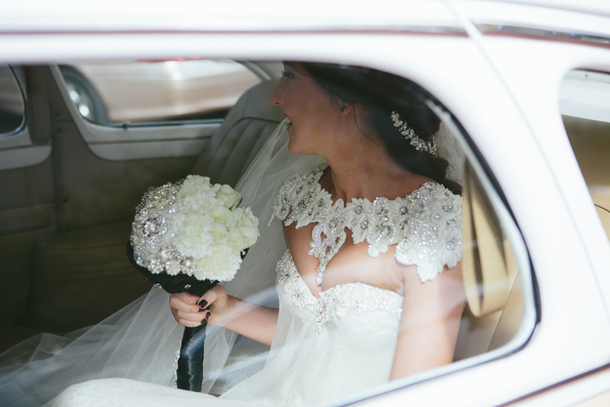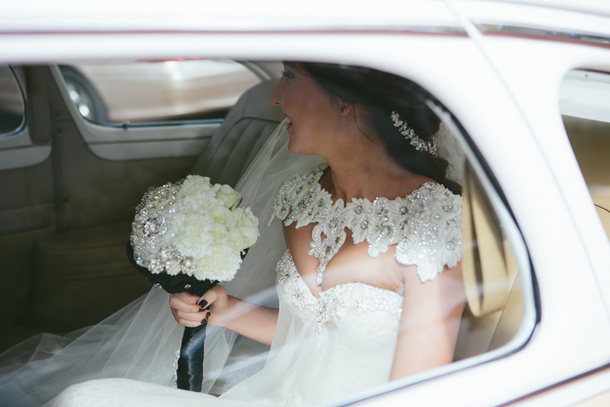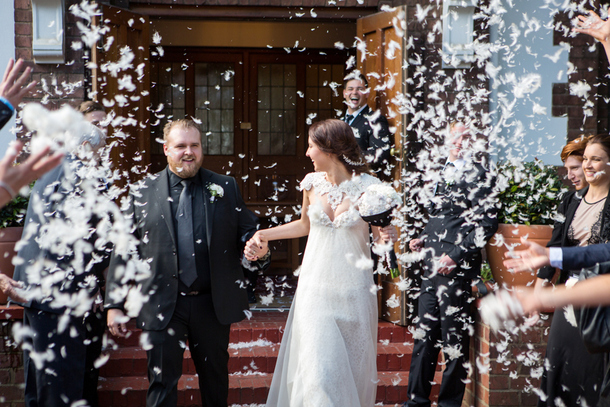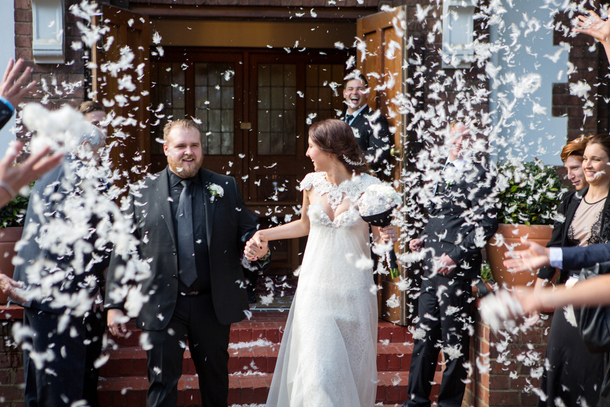 The Venue
As I mentioned, Johan and I love and are drawn to nature, but we do also love the finer things in life. The reason we chose our venue was because it had exactly those two elements. When you are at Molenvliet you feel as if you are in a beautiful forest with the mountains and river right beside you. Also, very importantly, the inside of the venue is basically a blank, white canvas and this provided major opportunities to execute the decor ideas that we had dreamed of.
Wedding Style
The inspiration for our wedding was nature mixed with a touch of modern sophistication. I loved the idea of using a simple element and repeating it over and over to create something breathtaking (for example the umbrellas and table settings). Our colours were mainly black and white with a touch of red. We had a 'My Fair Lady' sort of theme.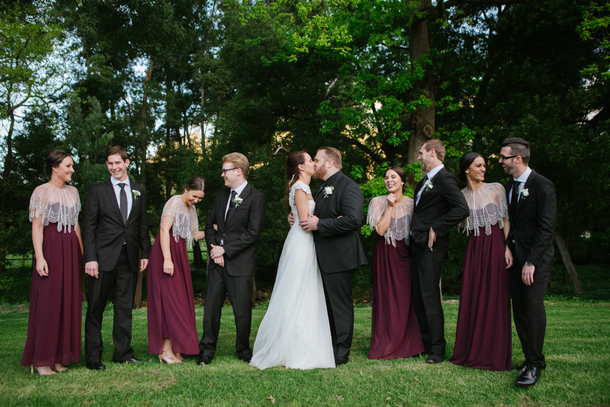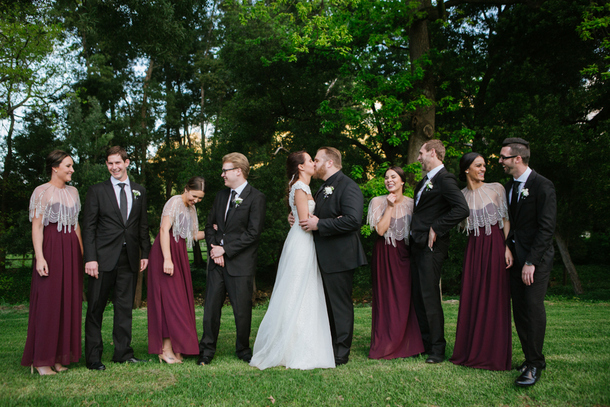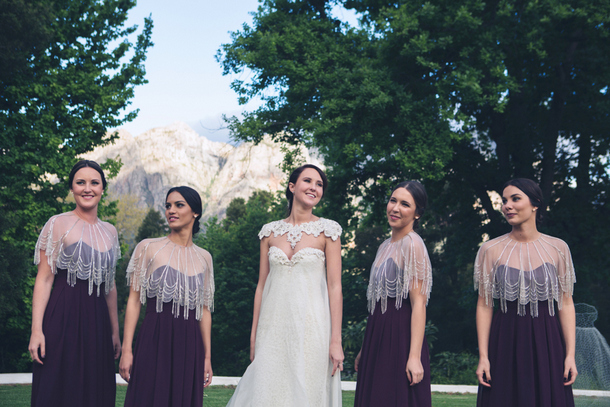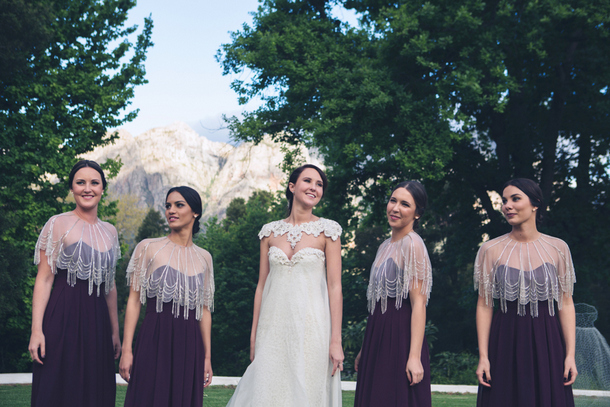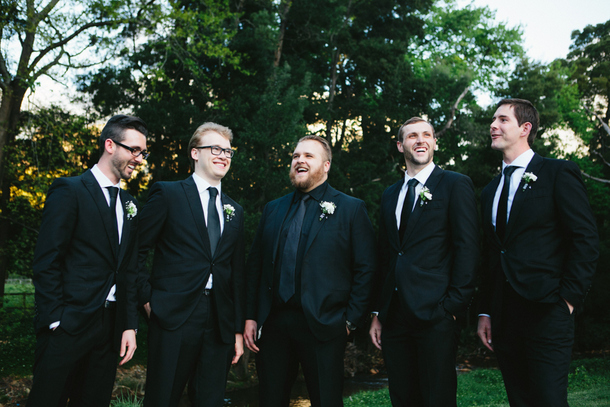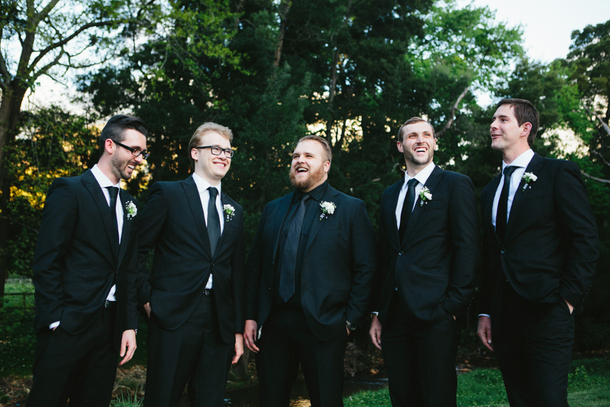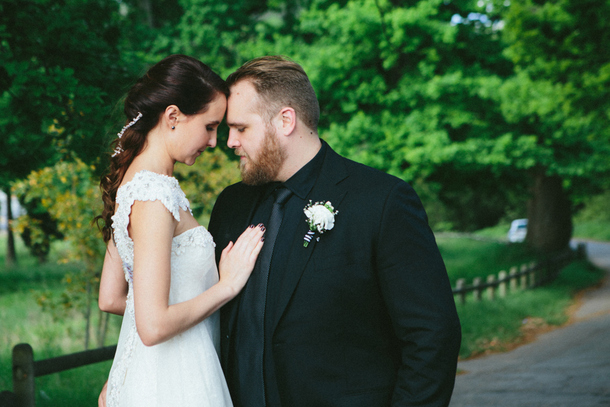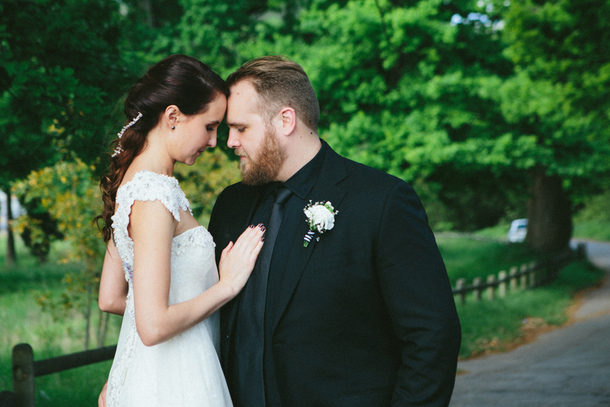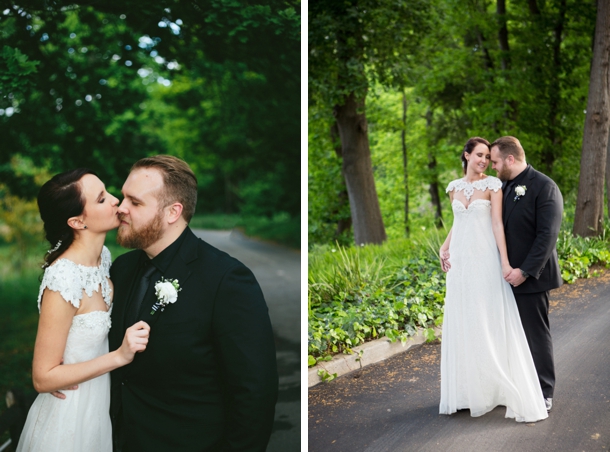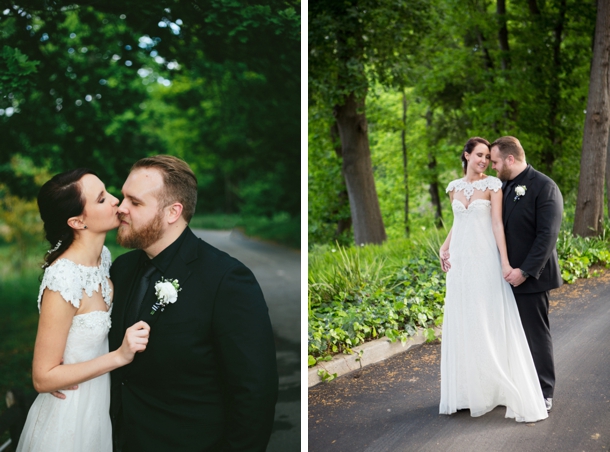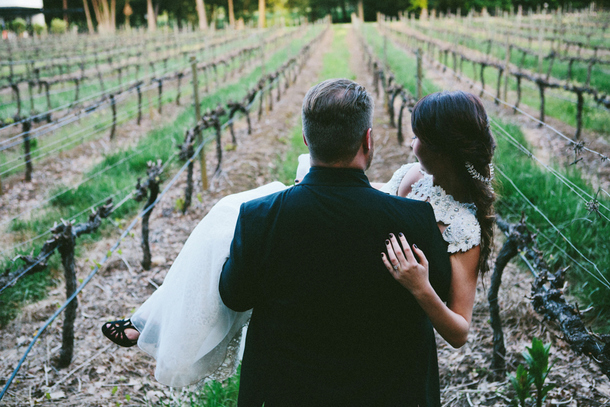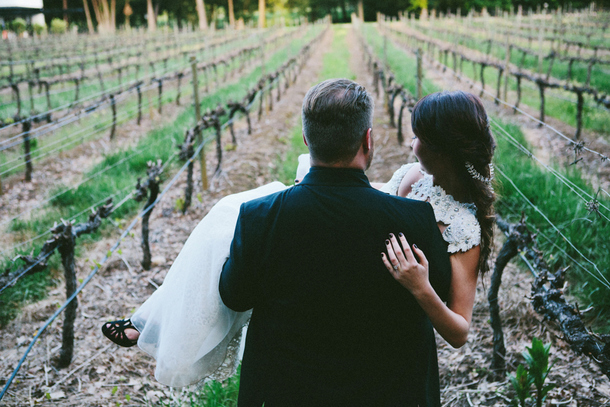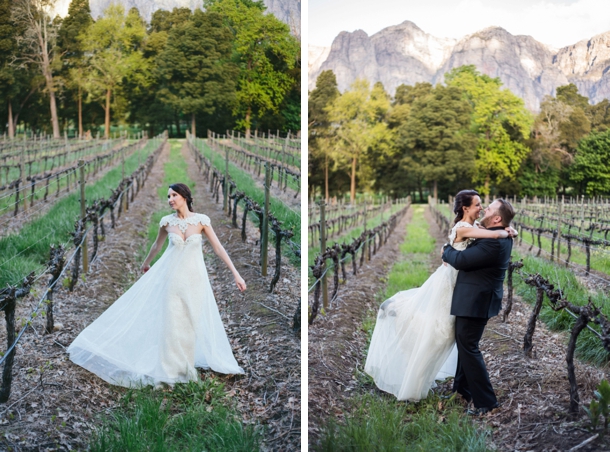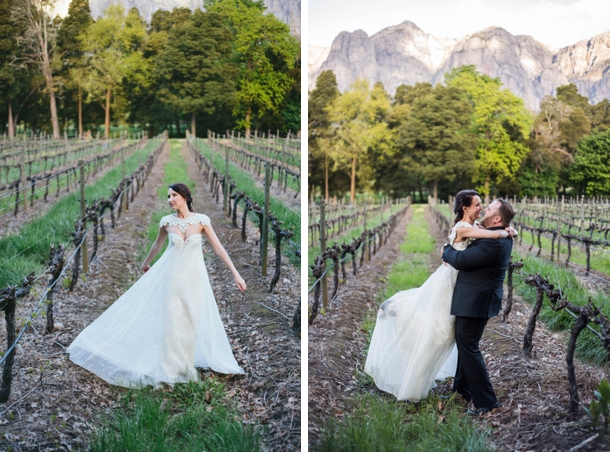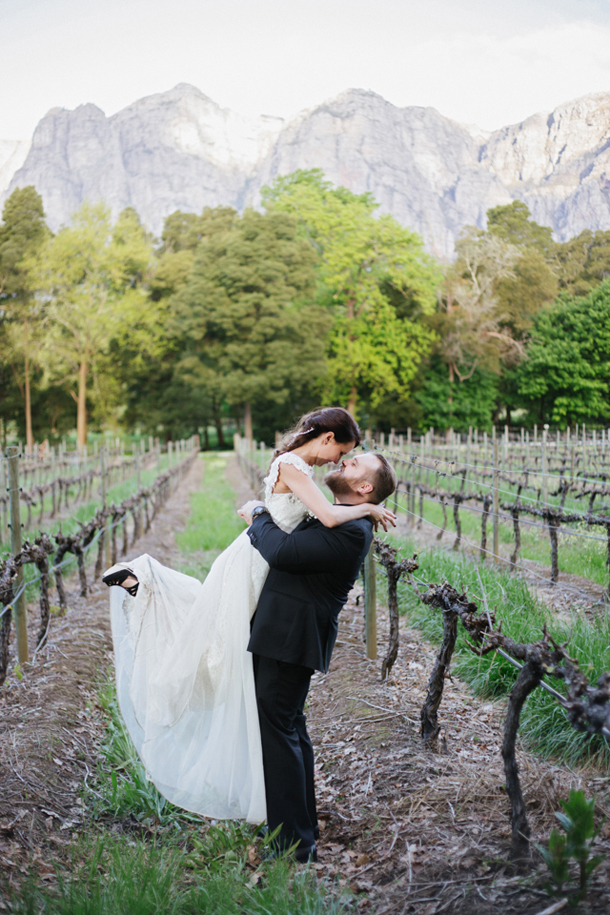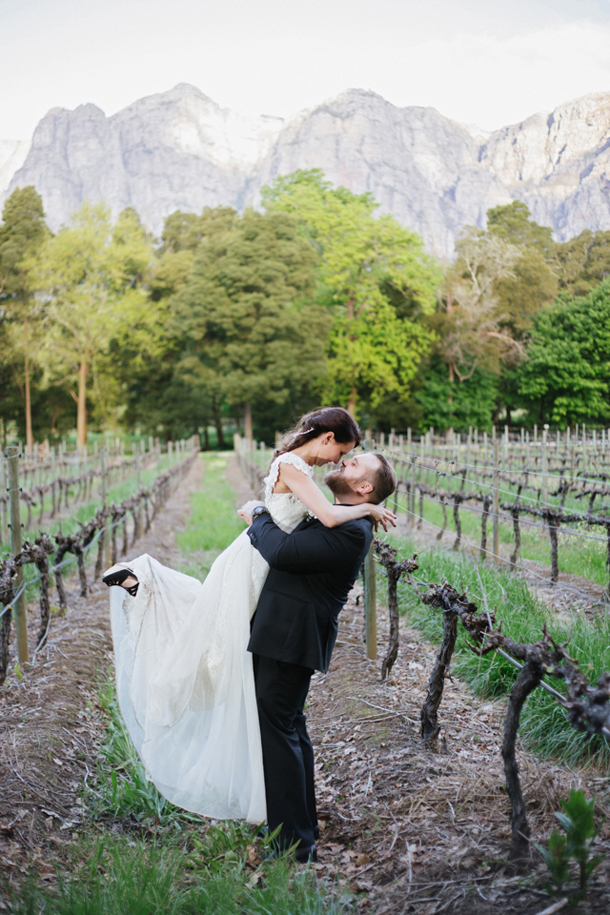 DIY Elements
We had many! The first was our flower wall. This was a major project and took about a year and a half to complete. One of my bridesmaids, Nicole de Beer, was the main brains and braun behind the success of this wall. We didn't realize what we were getting ourselves into. We decided to make a 6 x 3m wall made of only paper. We designed and figured out every single flower. Nicole was absolutely amazing and devoted hours and hours to making this work. We wanted something special and handmade for the venue, that would stand out in our photos. This was also a way to include all my friends and bridesmaids in the wedding process. They all loved being a part of this and were very proud when they saw how beautifully all their efforts had come together, on the big day.
The second was our umbrella theme. I was inspired by Milan fashion week, where they had a whole street filled with umbrellas. I dreamed of having this for my wedding but it was no easy task as the colours I wanted were black and white. For an entire year, we searched every shop for black and white umbrellas of any shape or pattern. We needed to find 130 to fill the venue.
The third DIY project was the toilet roll men. As a big part of the theme was umbrellas, Nicole and I decided to make life size models of a couple out of  toilet rolls, which we cut and painted. The men were holding red umbrellas. (See pics.) They were about 2m high and we used over 2000 toilet rolls.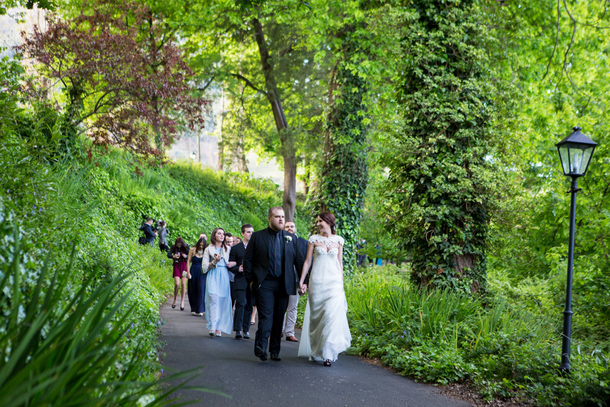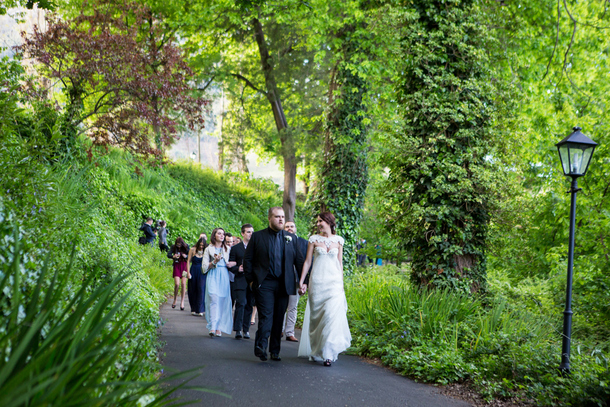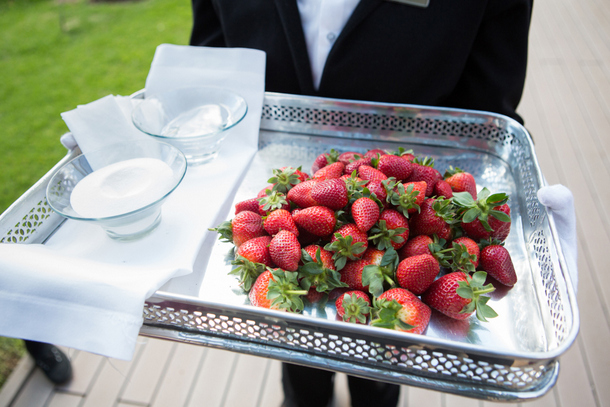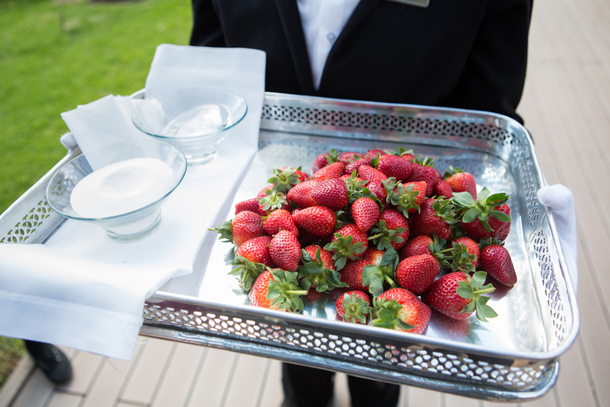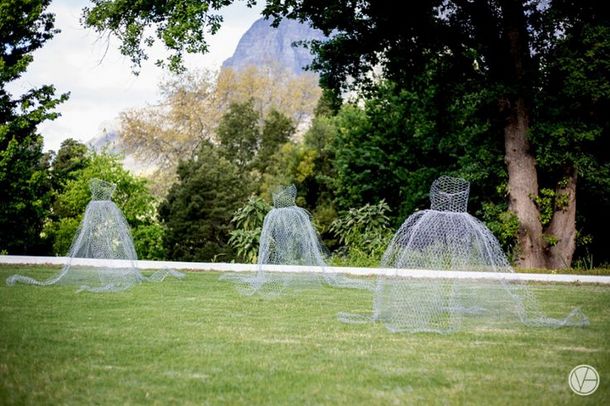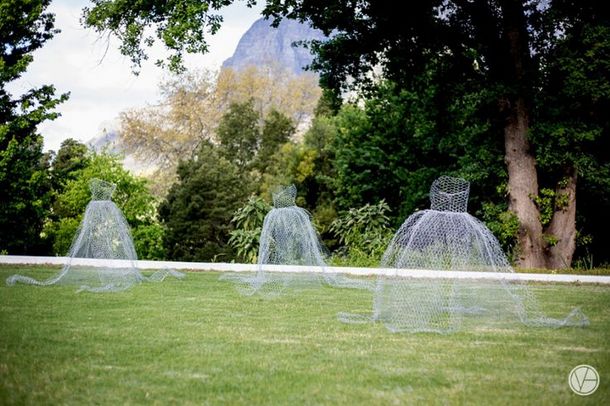 The Flowers
I love the idea of repetitive decor, but I couldn't really apply this to our "flowers." Instead, we used buckets and buckets of Ming Fern to create the long wreath-like table decor arrangements which we combined with Delicious Monster leaves. With this, we created canopies over the tables. All of the other "flower" decorations mainly consisted of leaves and greenery with a few white flowers here and there.
The Dress
My wedding gown was not bought nor was it "made," it was CREATED and boy, was it a process. Creating my dream dress took a solid year and a half. I'm the type of girl who has many ideas. I also struggle deciding on and sticking to, just one of those many ideas! Luckily, I had the best team in the world to create my dress, which consisted of Johan's mom and his aunt. This was most certainly the most enjoyable part of the whole wedding process, it gave us an opportunity to dream, draw, cut, stitch and just have fun as a family. Firstly, Johan's darling aunt made about five different bodices! I then made a decision on the top part of my dress, bought all the lace and material and we started working. As the dress came to life, we starting making things complicated! We decided to make something completely unique and different to anything else that we had ever seen. We decided to create a lace "top piece." This involved making a mold of my upper body. We used plaster of paris to do this, which really hurt! (But the pain was worth it!) Then Johan's mother cut the lace into tiny pieces and we started to design the top piece by fitting these pieces of lace together, as if we were building a puzzle. She then covered the entire top piece with Swarovski crystal beads and real pearls. My vision for the skirt of the dress was to have a ghost-like appearance, where the top layer of fabric is transparent but I needed a fabric that was "sturdier" than chiffon. For this to happen, we needed cured silk from Paris. My dress eventually came to life. I had to be sewn into it on the day! It was completely customised just for me and fits me like a glove. I wore my dress over and over during the "creative" process and therefore it was worth every cent spent. I am in love with my dress and it made me feel like a princess.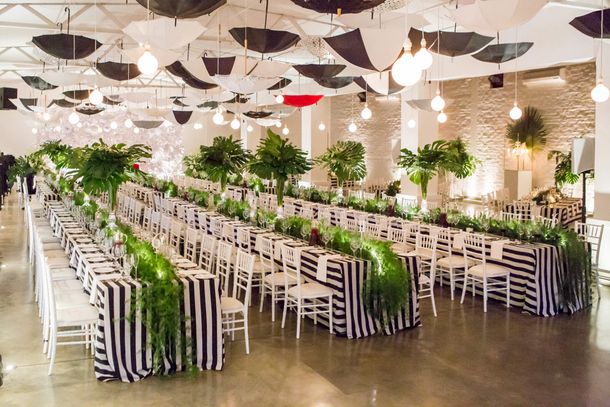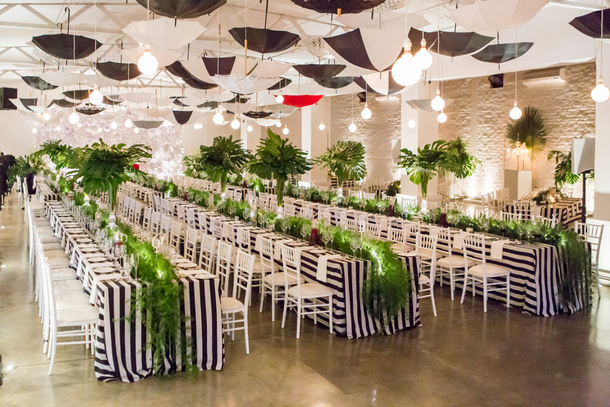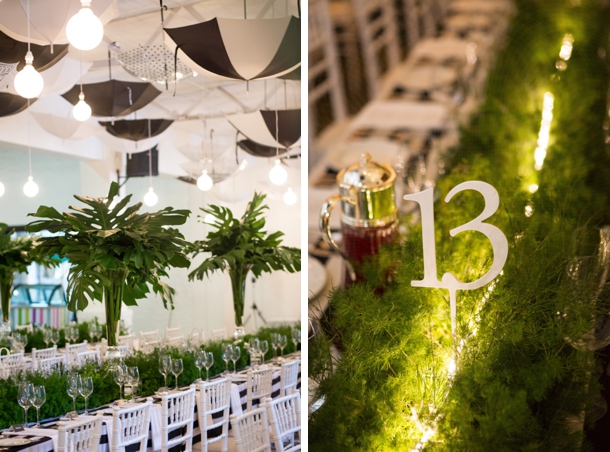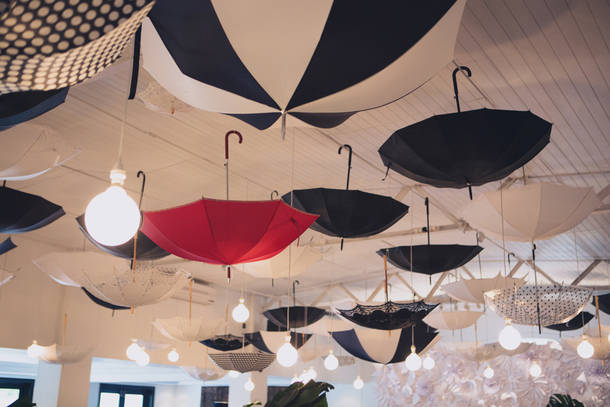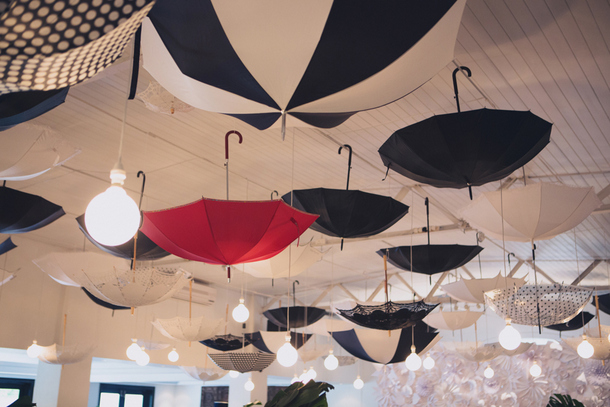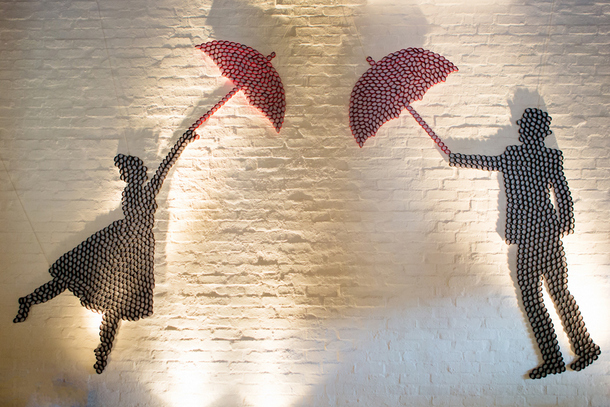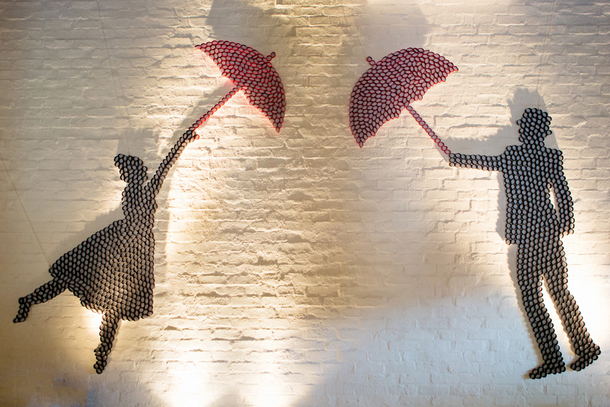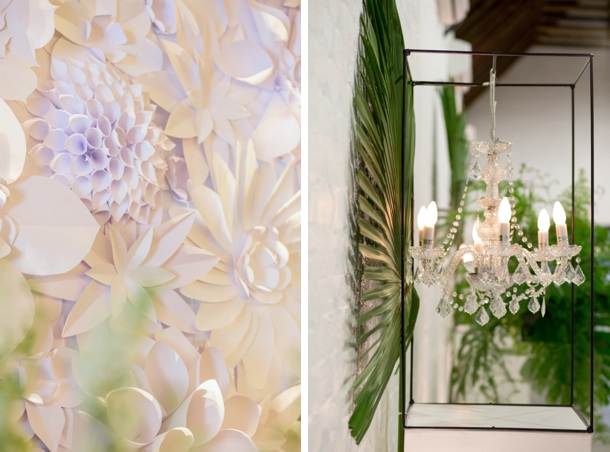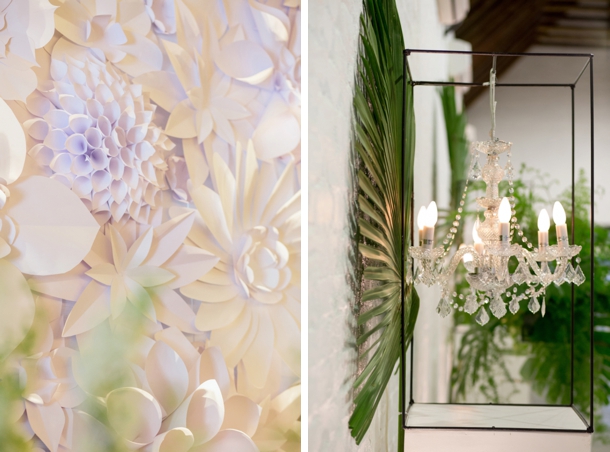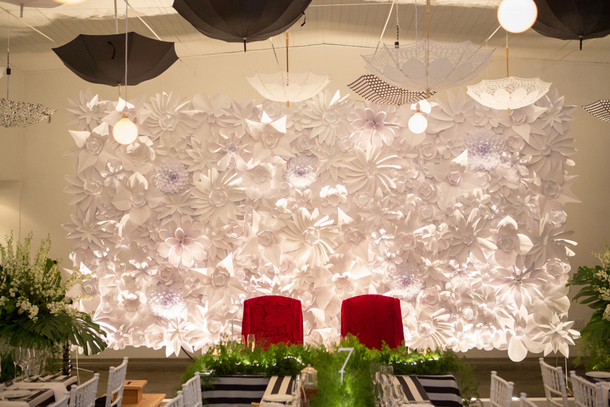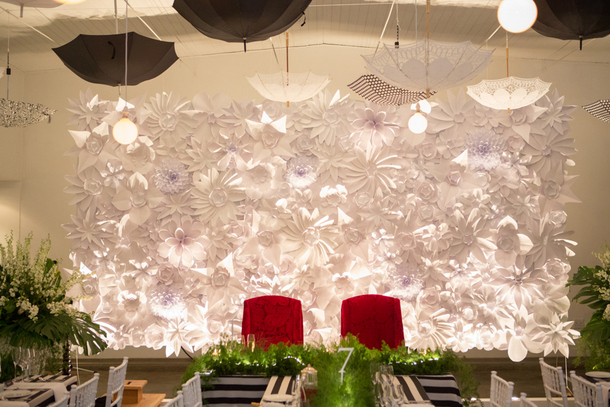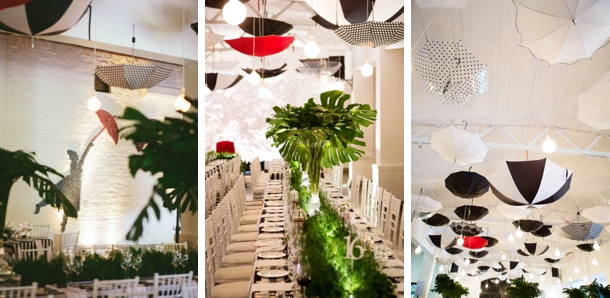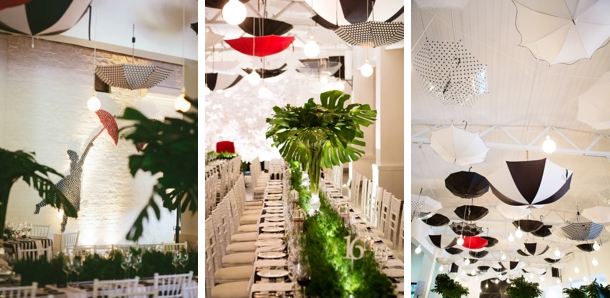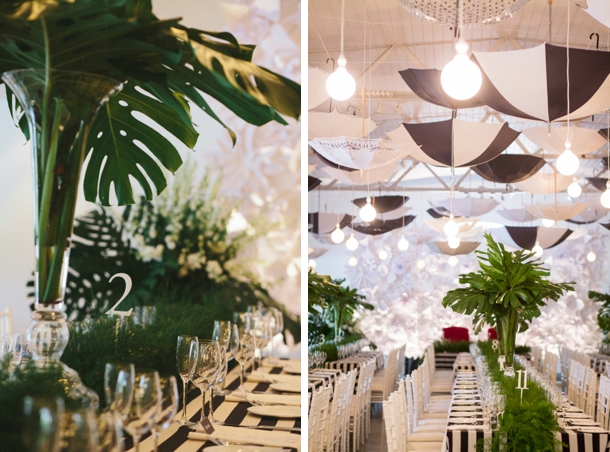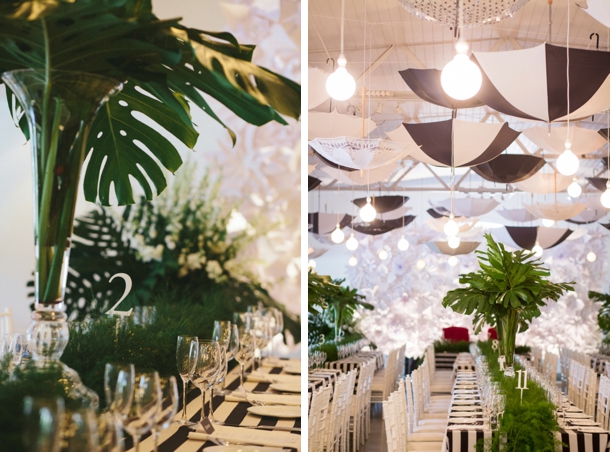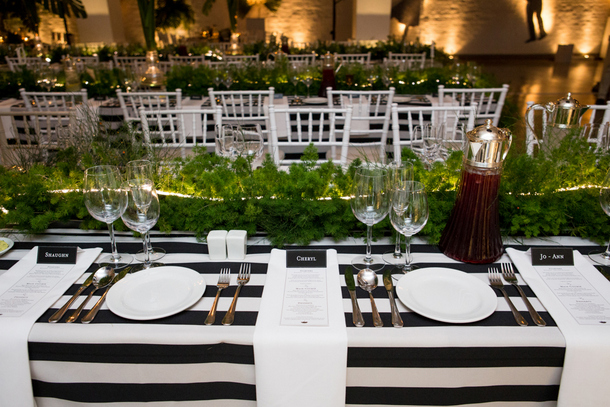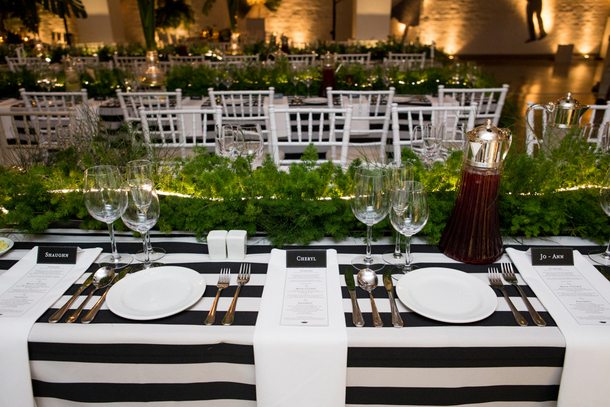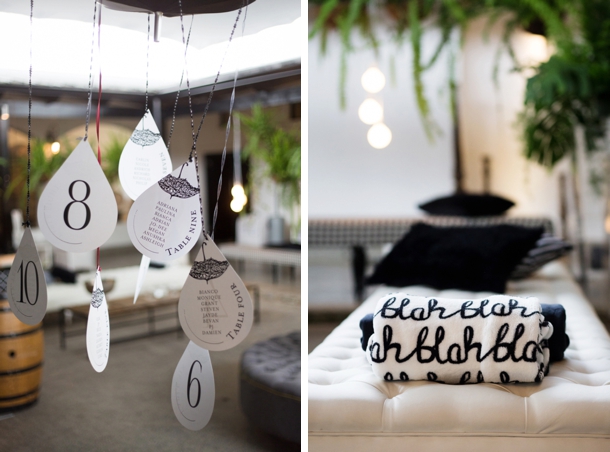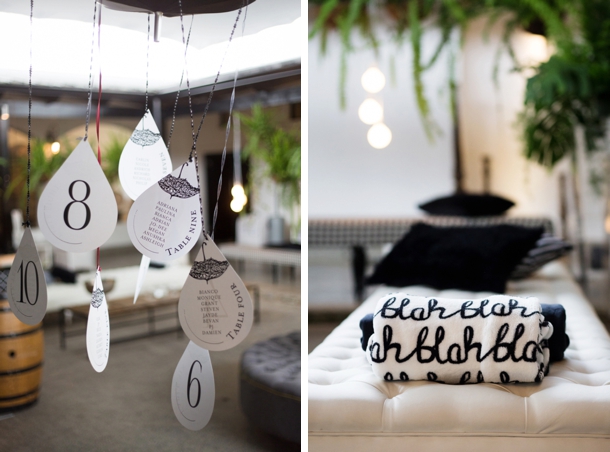 Favourite Detail
My favourite detail was definitely the impact that all of the decor made. It painted such a beautiful picture and it was exactly what I had dreamed of for over a year and a half.
Memorable Moment
My most memorable moment was seeing Johan's face as I walked into the church. His face held an expression of utter love and devotion.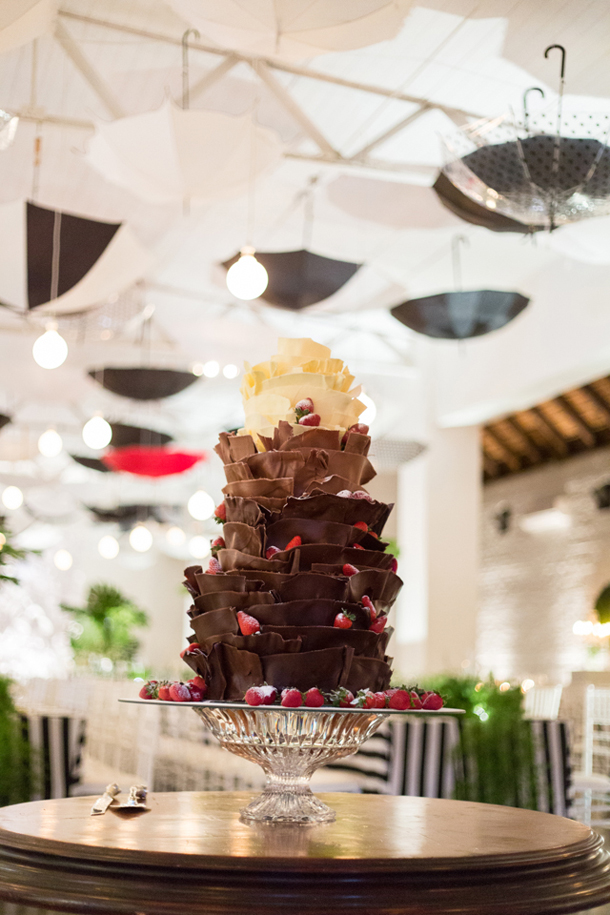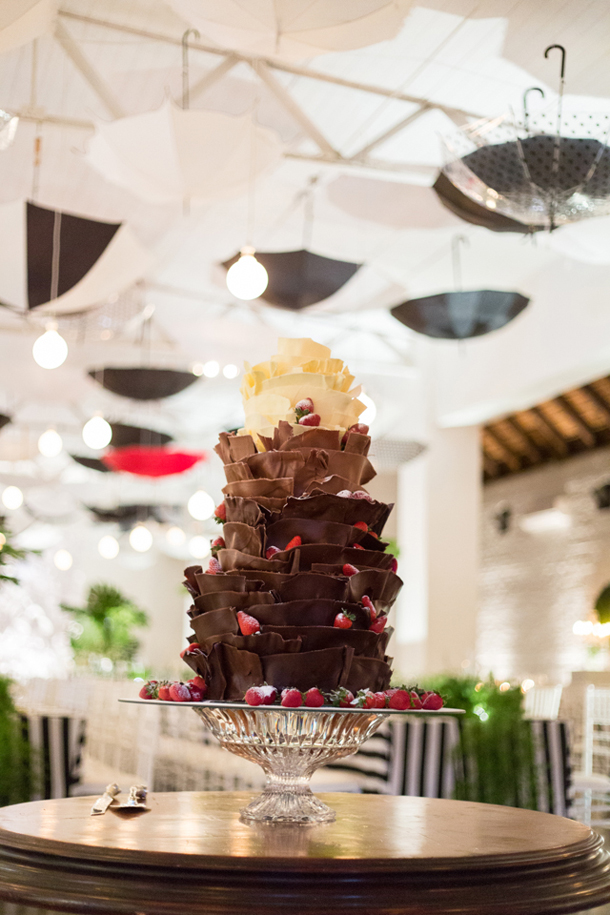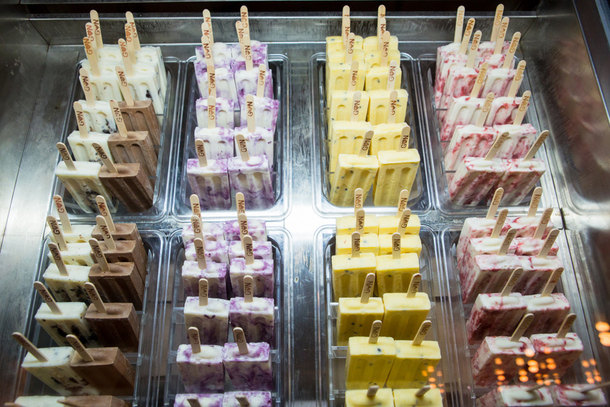 The Honeymoon
We celebrated our honeymoon by traveling through Italy. We started at Lake Como, the went on to  Venice, then Florence and we ended off our travels at the beautiful Amalfi coast. Johan likes things to be organised and so it wasn't a surprise.

Advice for Future Brides & Grooms
Give yourself enough time. Don't rush and do it in less than a year. Enjoy the process as that is where most of the memories are made.
Think of ideas where you can involve your friends and family so that they can share in your joy and be part of the process.
You can see more from this wedding on Vivid Blue's blog.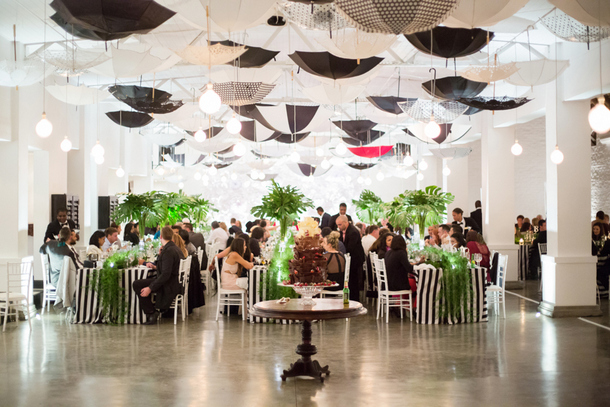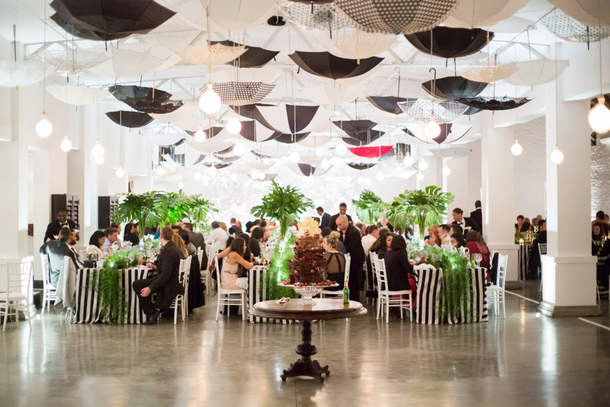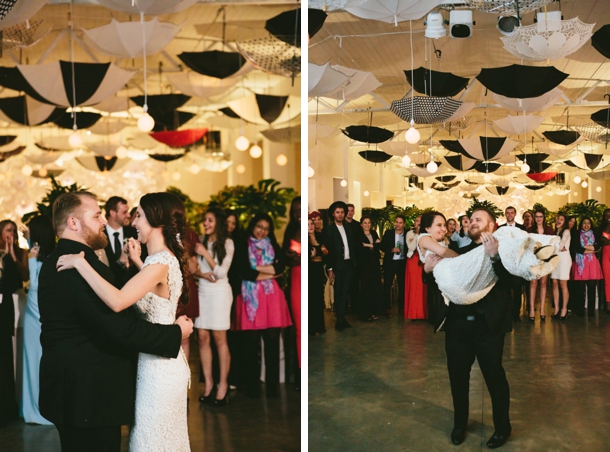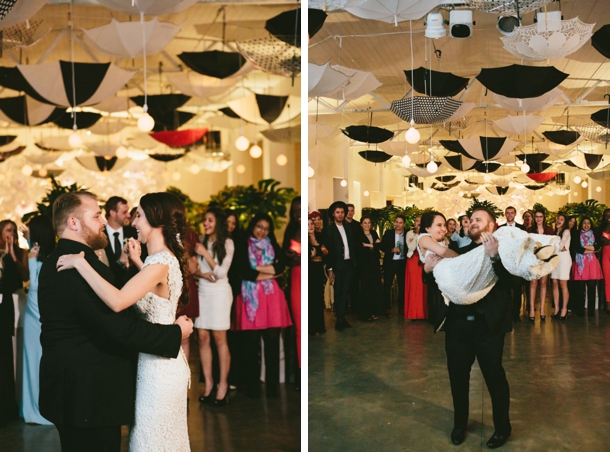 SERVICE PROVIDERS
Venue & catering: Molenvliet wine estate, Gourmet Chefs catering | Photographer: Vivid Blue – Andre van Niekerk | Co-ordinator: W.Collaboration
Videographer: Nathan Brooks and Christiaan Beyer | Cake: Kanya Hunt | Flowers & décor: Blomlief – Marlize Mayer and Nicole de Beer | Ceremony venue: United church, Stellenbosch | Bride's dress: Arina Cilliers and Mariki Terblanche | Hair & makeup: Fralene van Niekerk
Bridesmaids' dresses: Forever new and YDE | DJ/Entertainment: Brett Aitken | Wedding installations: Nicole de Beer