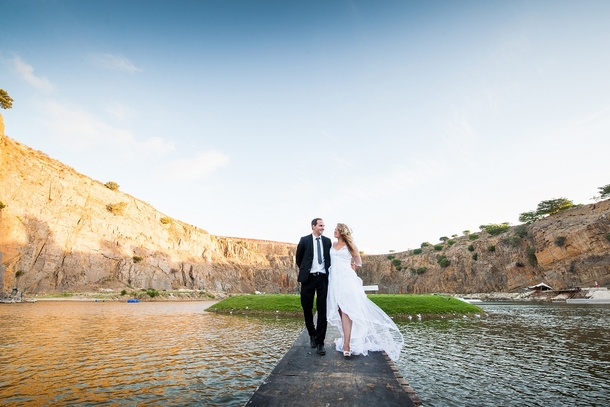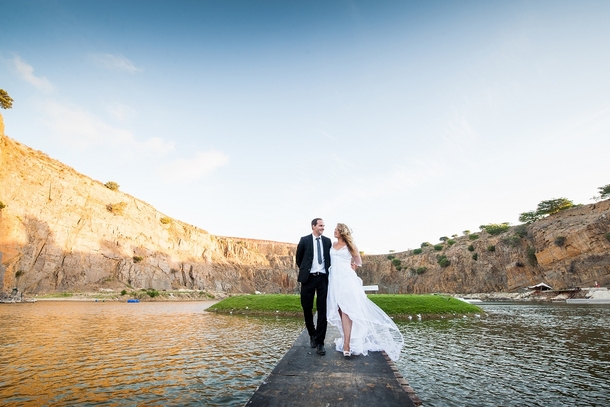 What do you get when you combine a laid-back carnival (including market-style booths with all kinds of yummy South African goodies) with a clean, contemporary wedding reception? Well, this lovely little gem by the fab Yolande Snyders, that's what. Leana and Hennie wanted a crisp white-on-white wedding palette, but mixed it up with their fun carnival theme, filling the venue with balloons, bunting, tulips, hydrangeas, and of course modern marquee lights. From the hi-lo convertible wedding dress (probably the fashion twist on 'business up front, party in the back', no?) to the love story wedding cake (LOVE this detail!), the couple recruited talented friends and family to help them put together their dream day. I declare this carnival now open!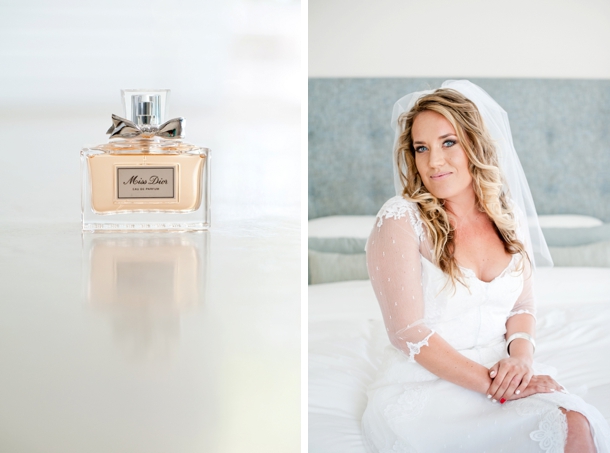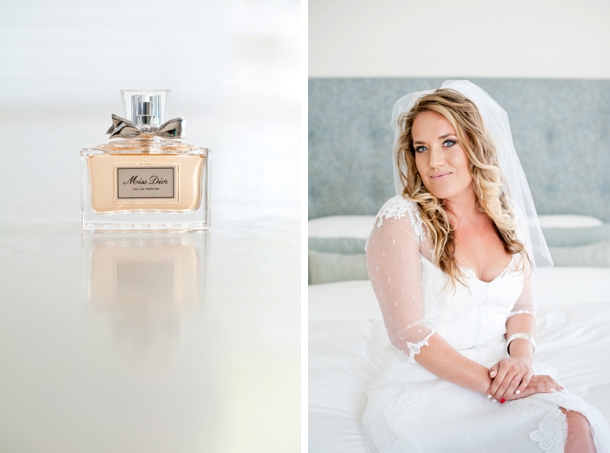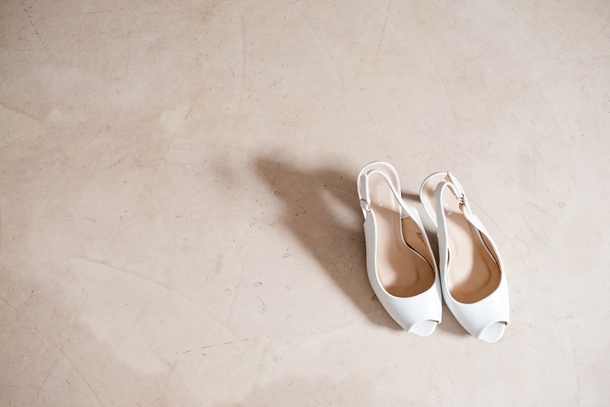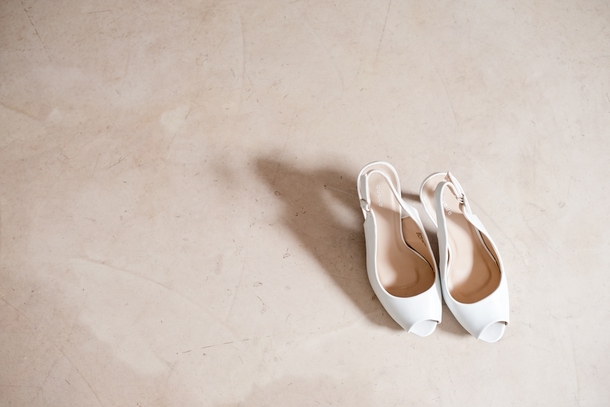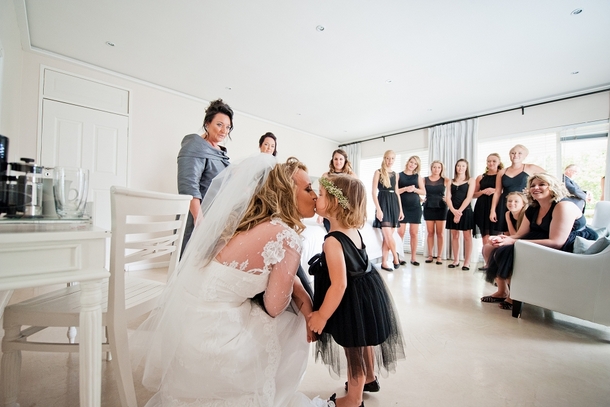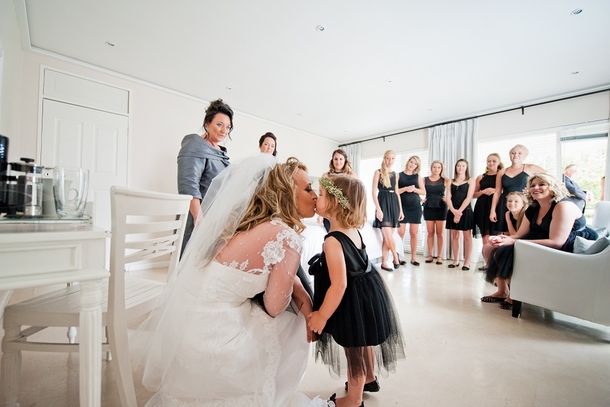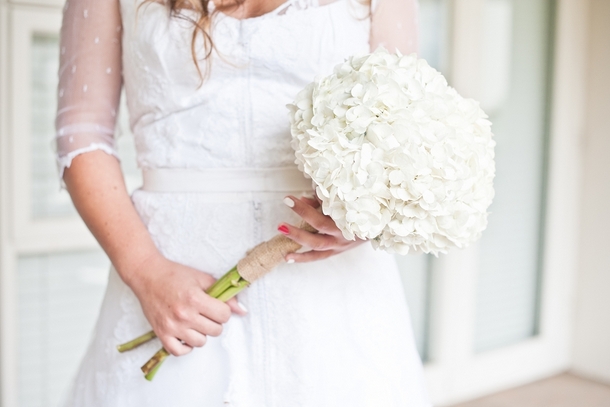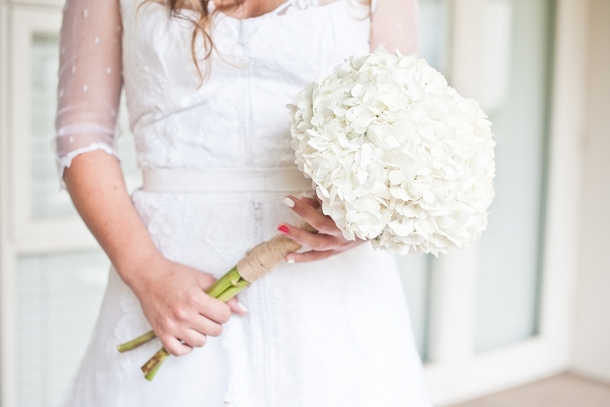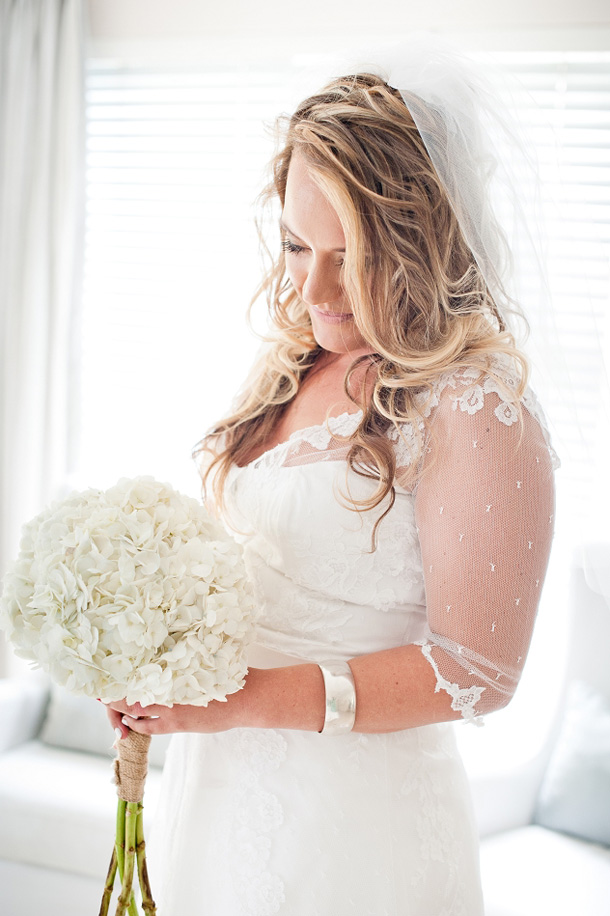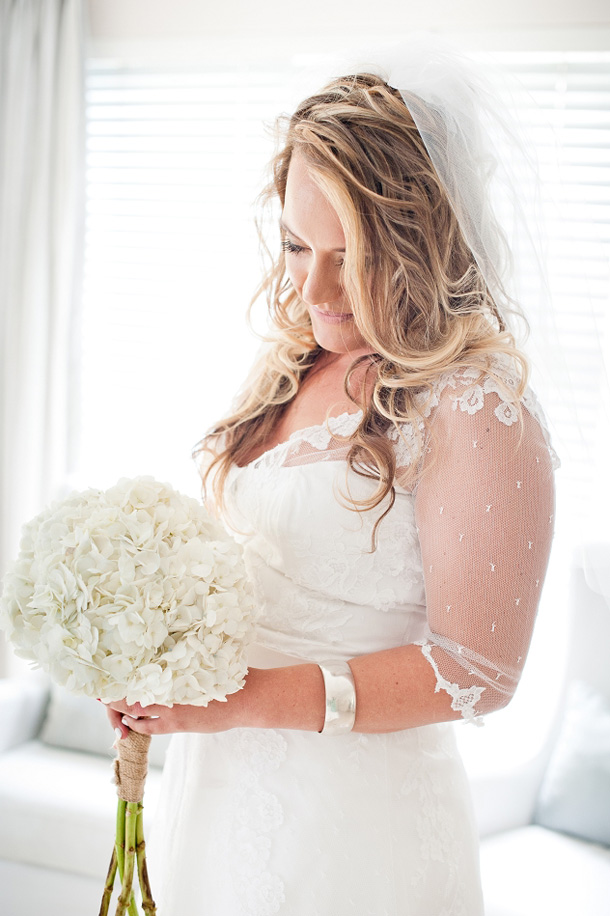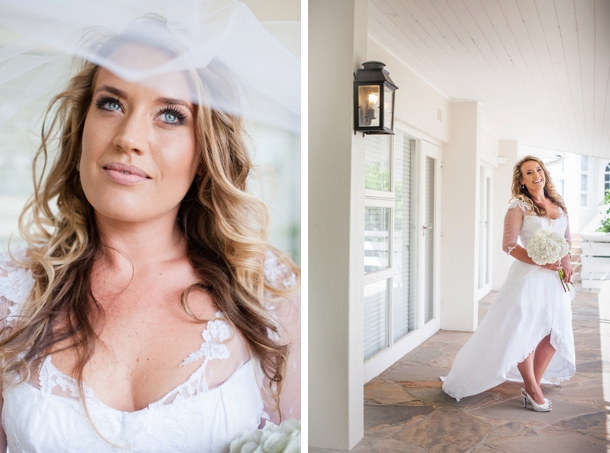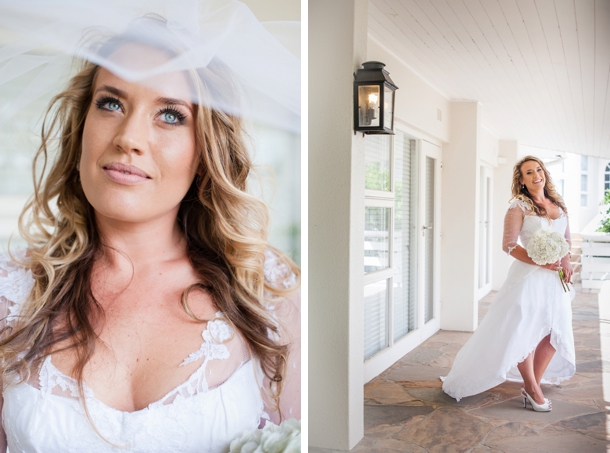 Love Story
Every December my family as well as Hennie's family went on vacation to Gansbaai and of course through the years my brother and Hennie became good friends and we met when I was 11 or 12 years old and they were about 16. Like Hennie always says, he met me while I was still playing with dolls. Only years later we became really good friends and from there a relationship started. We both liked each other for a long time, but both of us wanted to ensure it would work (meaning that both of us were ready to take the relationship seriously) as we were scared of ruining a great friendship that was built over years. We dated for four years before getting engaged.
The Proposal
Hennie always told me he would ask me when I least expected it, but it was difficult as he wanted me to design my own ring because of me inheriting family stones which I always wanted to use in my ring. Of course, I was notified my ring was finished just before our holiday roadtrip, but because he said I would never know when, I assumed it would not be on the holiday as it would be too obvious, and so his curve ball worked. Our road trip started in Cape Town to Durban and back… but I was asked only at our last destination before heading home which is also one of our favourite places in the world, the place we met years before (Gansbaai) and the place where he asked me is also named "Hartjie" (Heart in Afrikaans) because of the shape that the rocks and kelp make. I of course started crying as soon as he went on one knee…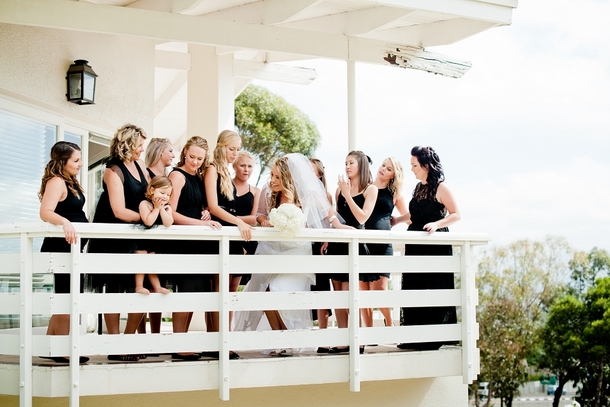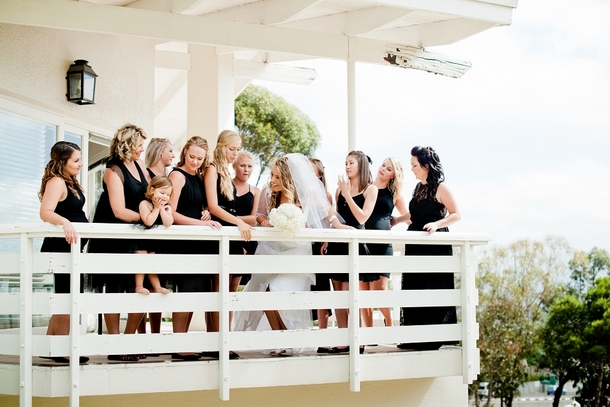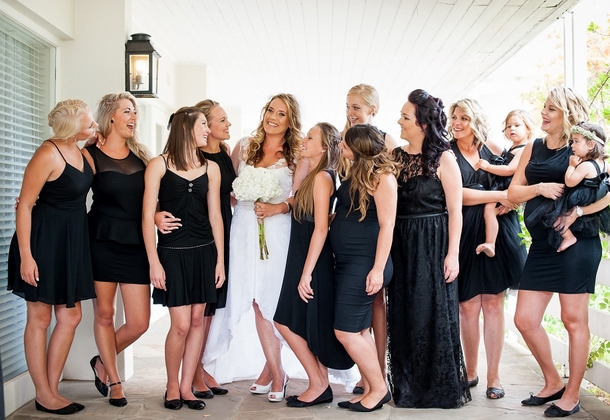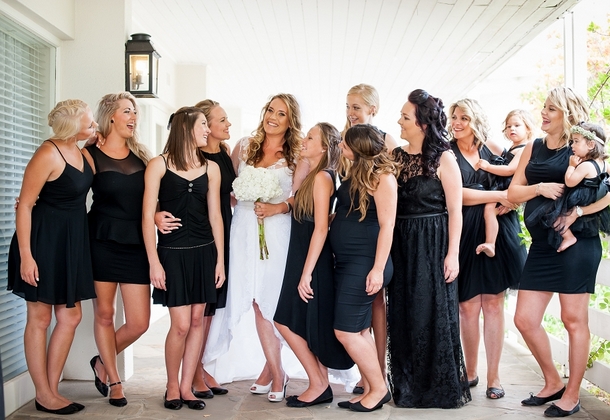 The Venue
My parents and I were just doing research on a couple of venues close to home, as that was the one thing my husband and I really wanted, but I was on edge with most venues as I love open spaces and knew that with my huge family and our big group of friends, we wouldn't be having a small wedding party. As soon as we got to Hillcrest Quarry I knew that it was where our wedding was going to be – it is perfect in every way. It has this beautiful big green lawn, wrapping around the venue with a quarry and jagged cliffs all around – perfect for photos. It felt like this beautiful empty canvas ready to be converted into the image I had.
Wedding Style
An all-white decor Carnival, filled will love and a lot of fun. I have been dreaming about my wedding day since I was a little girl and always knew I wanted an all-white wedding (I am a bit obsessed with white). As we are a very laid back couple we wanted it to be informal and fun, but still a traditional wedding with a carnival theme that focused on our LOVE for each other as well as the love we share for God, our friends and family. LOVE was our most important part of the wedding.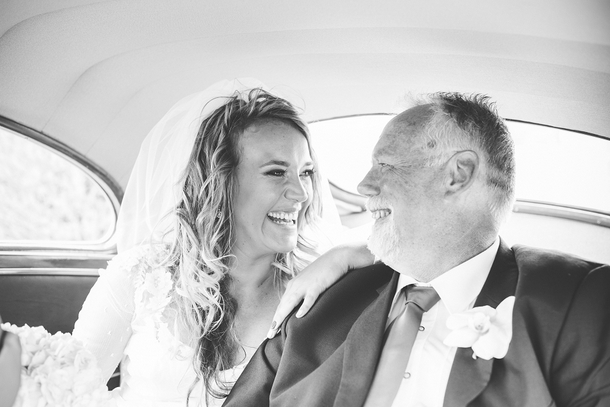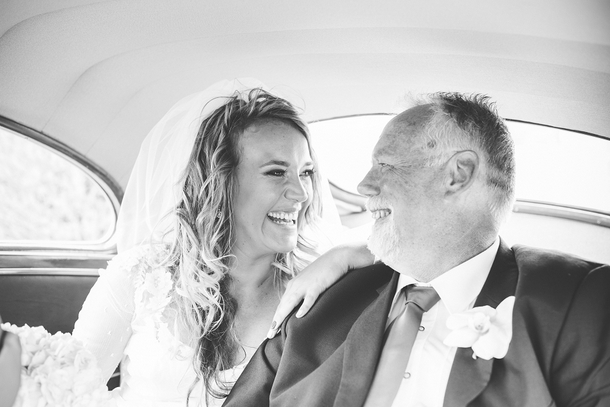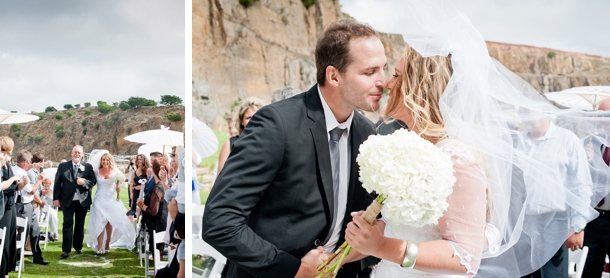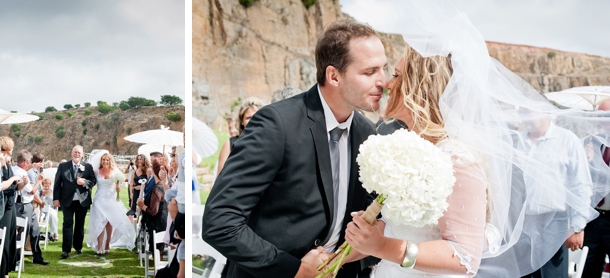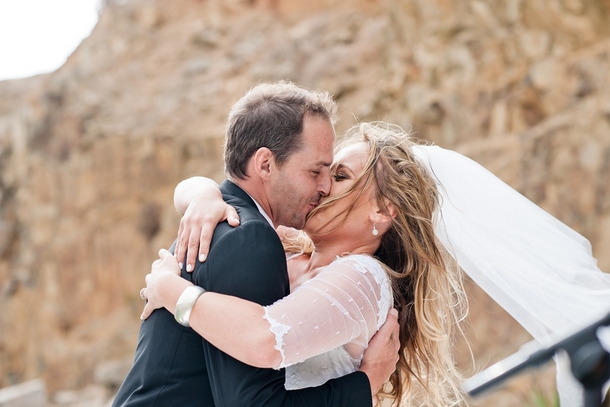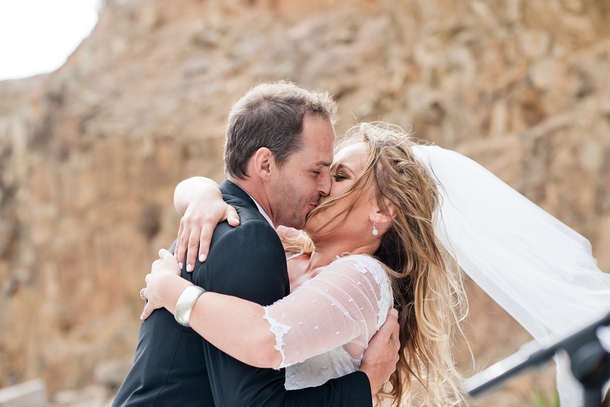 Wedding Details
I am absolutely obsessed with white as it is a calming and open colour and makes any venue feel more open. We are both people who like feeling free instead of captured. Therefore having a white wedding with minimal to no colour was the perfect choice. We are also a more laid back couple and therefore opting for a carnival theme with food stalls and no formal seating was right up our alley. Another element that for sure told our story was our stunning wedding cake, designed and made by my talented Aunt, Daniella Geldenhuyse. She designed the cake to tell our love story through our special dates and cute silhouettes. The only request I had was that I wanted a strawberry flavoured Red Velvet cake. Strawberry flavoured anything is my husband's favourite and I love red velvet cake. And I promise it was the best cake I have ever tasted and will always be our favourite.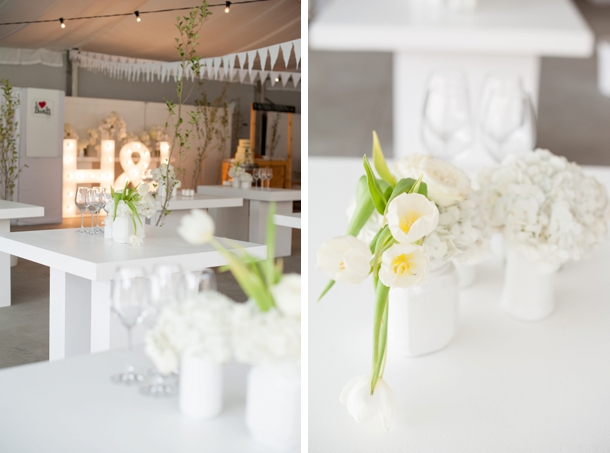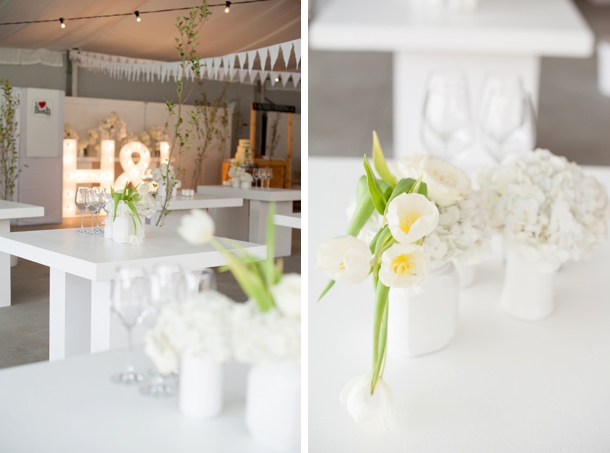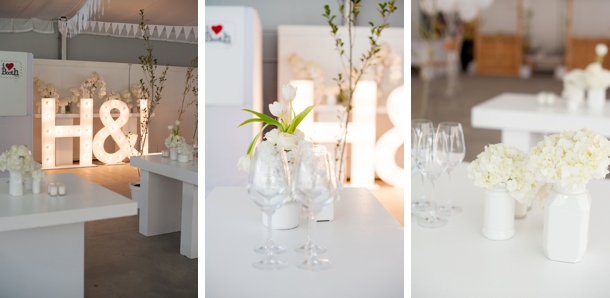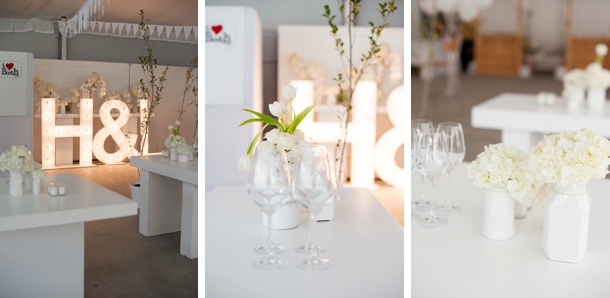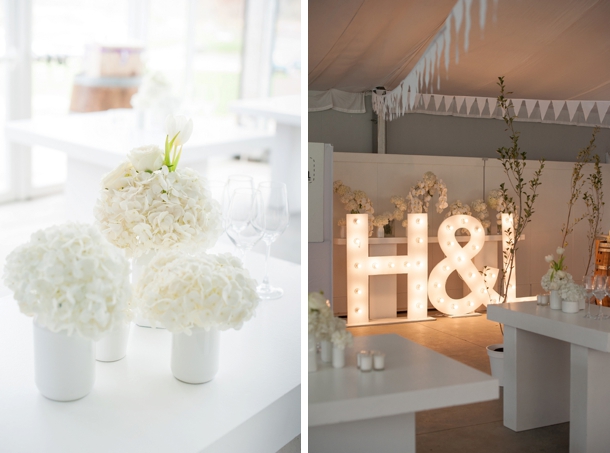 The Flowers
All-white flowers – orchids and mostly hydrangeas.The reason we chose hydrangeas as the prominent wedding flower was because of a special night my husband had once arranged for me, when I came home to find our flat filled with hydrangeas!
The Dress
I think every bride sees a lot of wedding gowns before she finds the one and so did I. I found images on Pinterest and in magazines that I loved, but on all of them I wanted small changes. The other problem was that I wanted to be able to convert my dress from long to mini as I knew a long dress would irritate me by the end of the night even though I wanted the traditional look for the ceremony. I found the perfect mini dress inspiration in a magazine, but when I needed to get everything ready for the dressmaker, I couldn't find it. When I searched the internet for the image, I found the sister dress – the same style, but long, and that became my inspiration. I am lucky to have a very talented designer as a cousin – she and her mother had me crying at the dream dress she designed for me and her mother made. It was everything I wanted.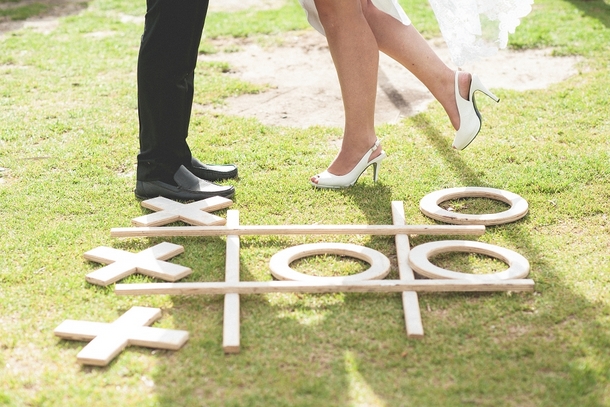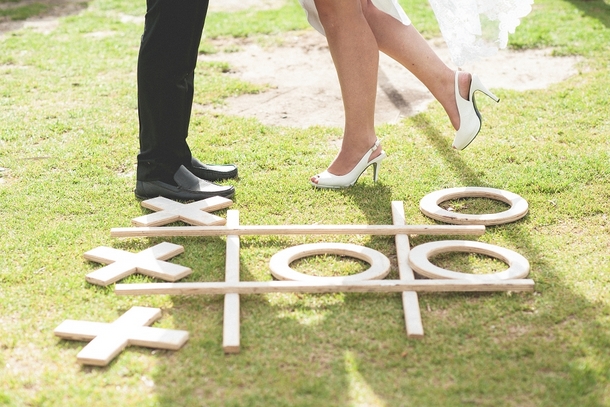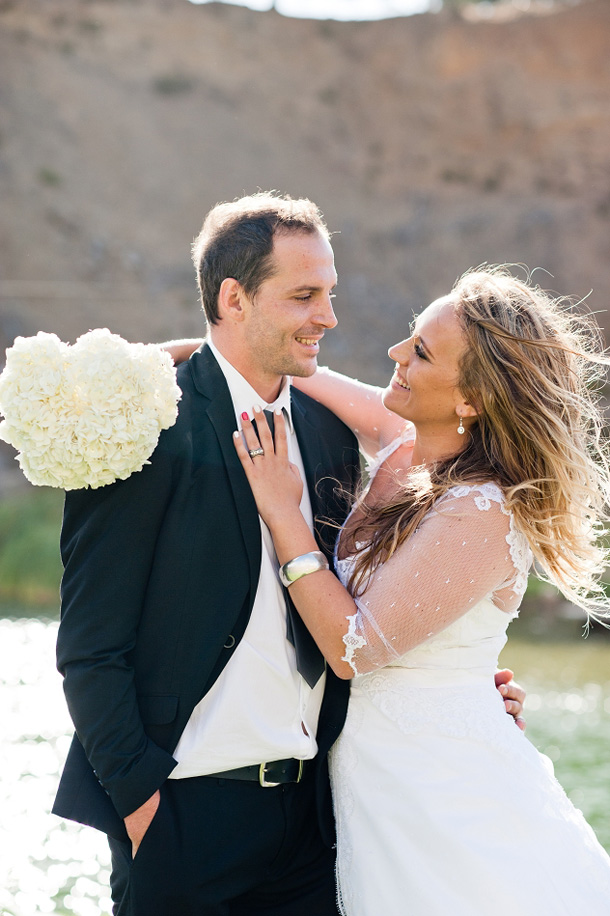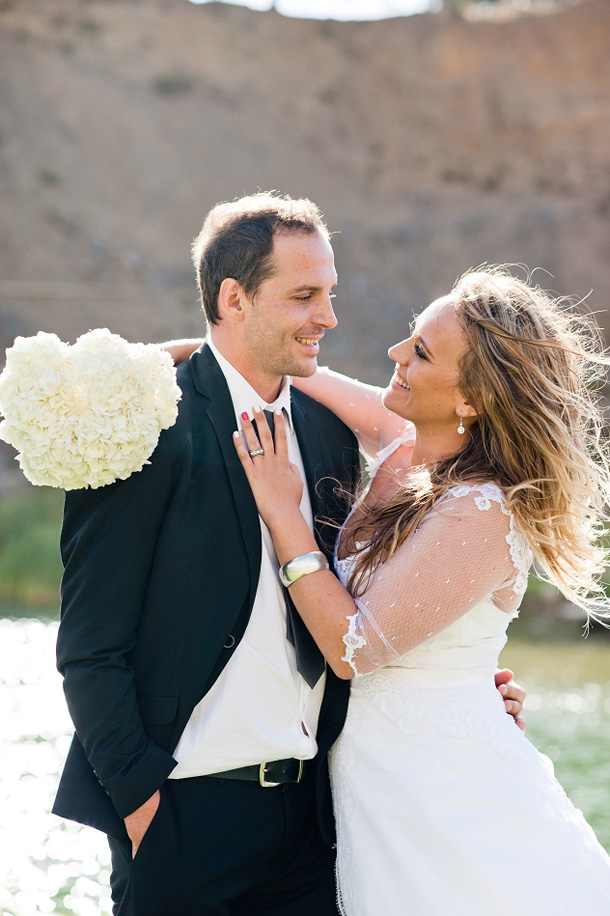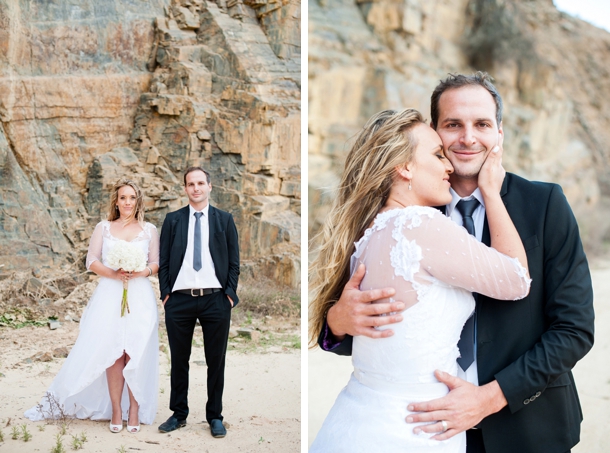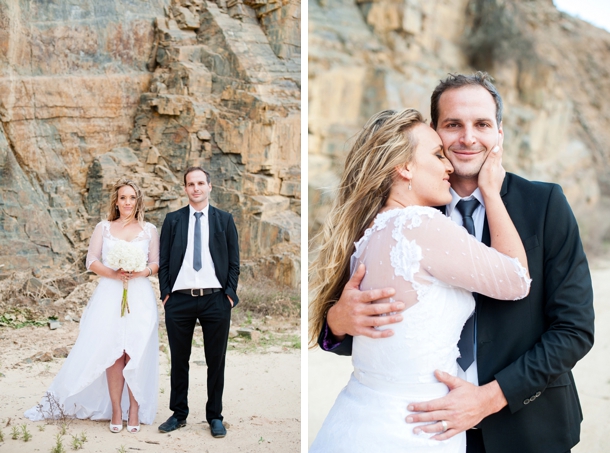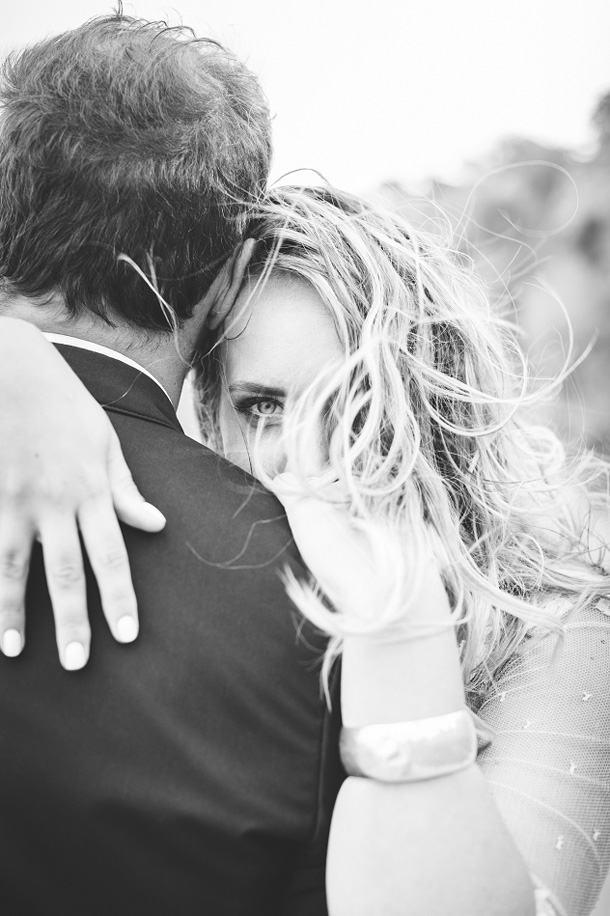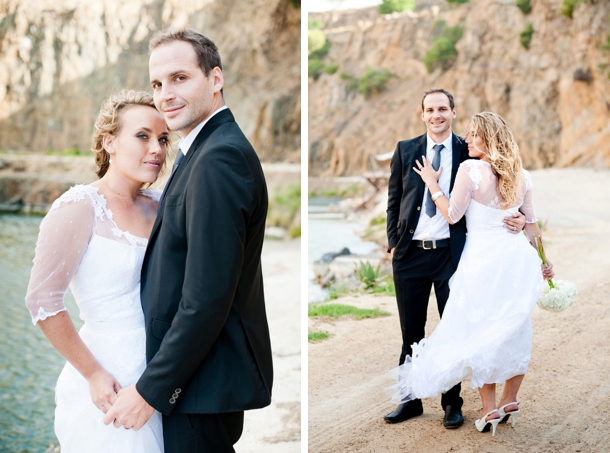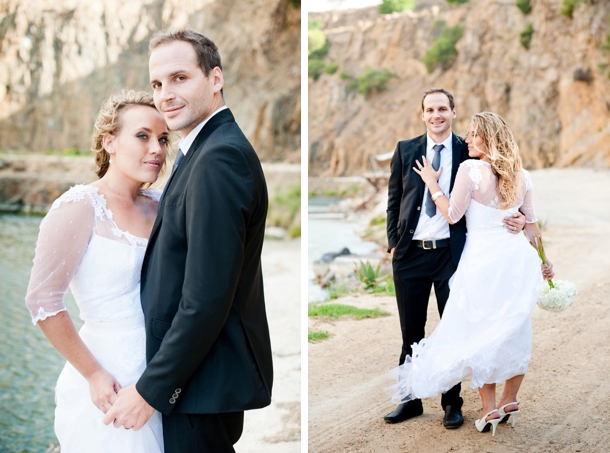 Memorable Moment
The moment I came down the aisle and saw him for the first time and saw the most beautiful smile on his gorgeous face and I could see and feel his love looking back at me.
Proudly South African Details
Our food was proudly South African: boerewors rolls, vetkoeke, koeksisters and more!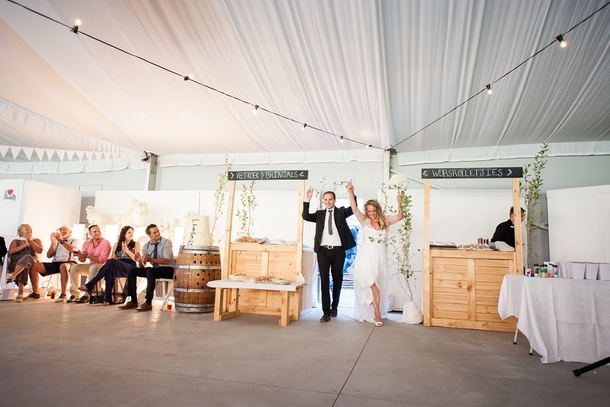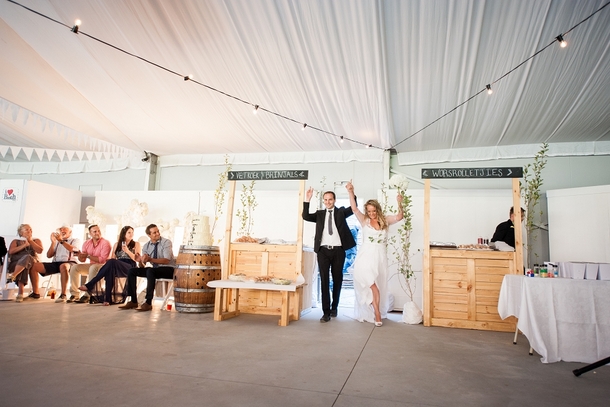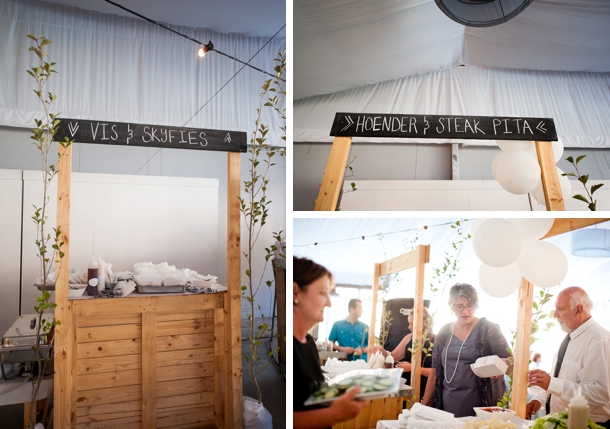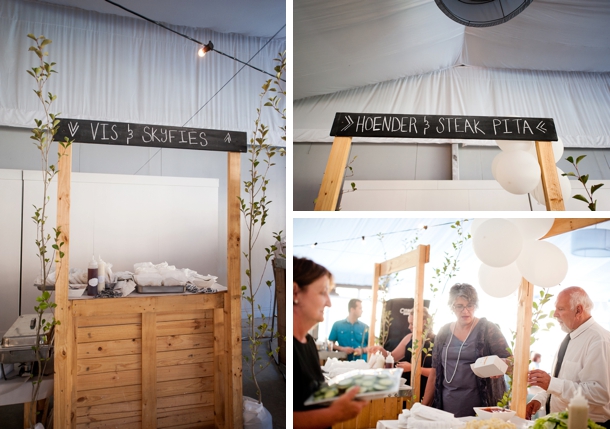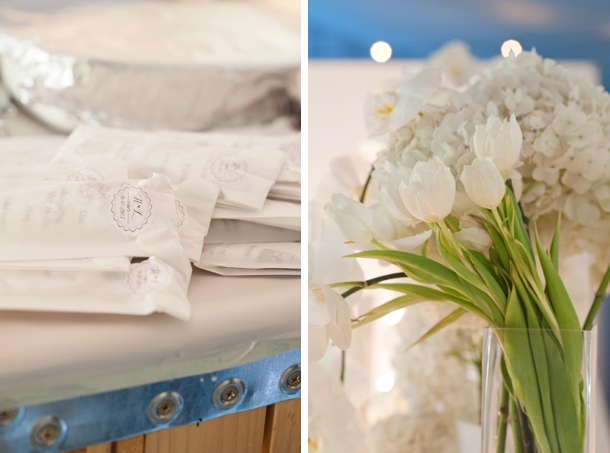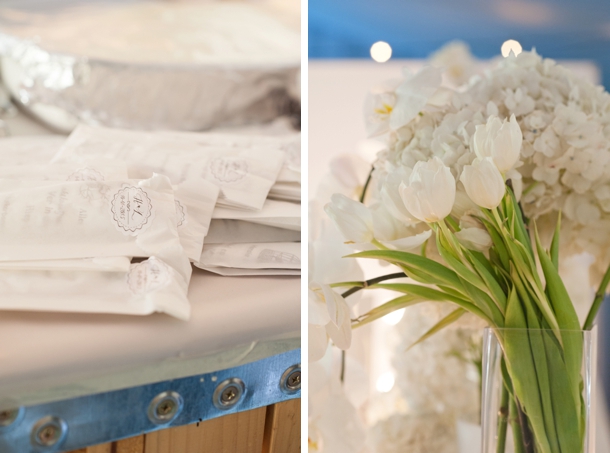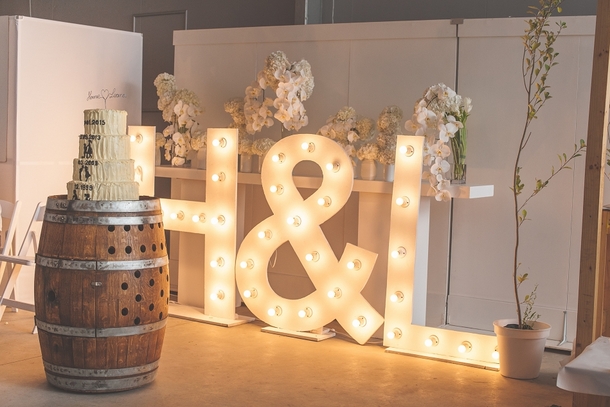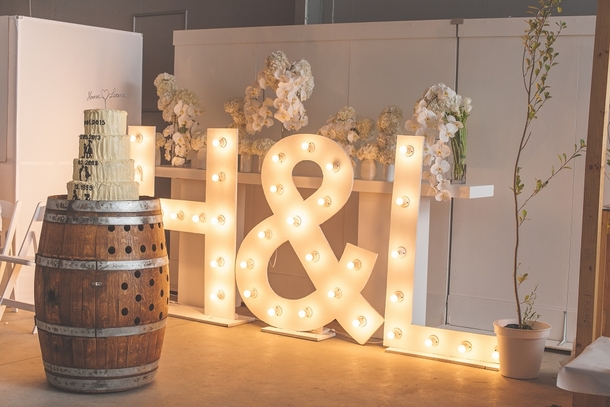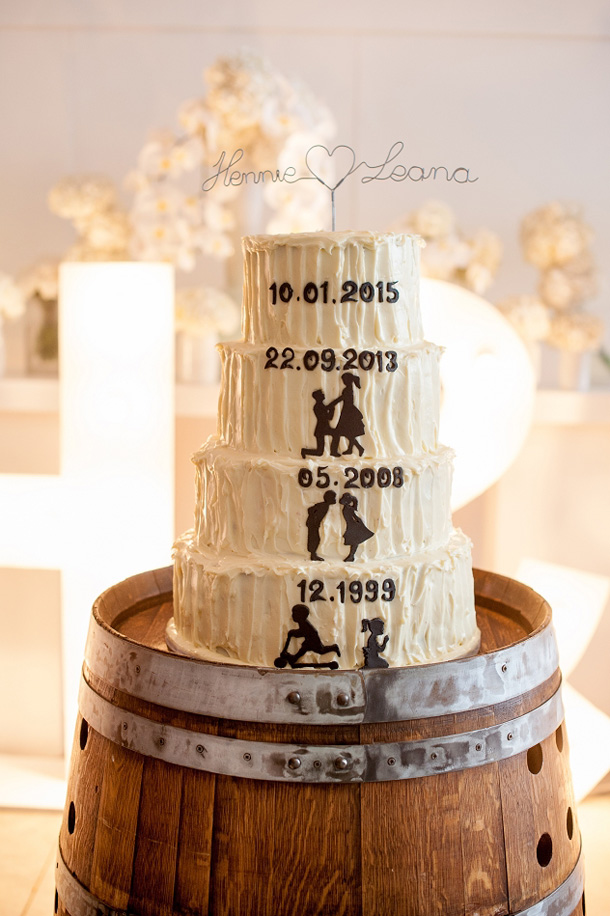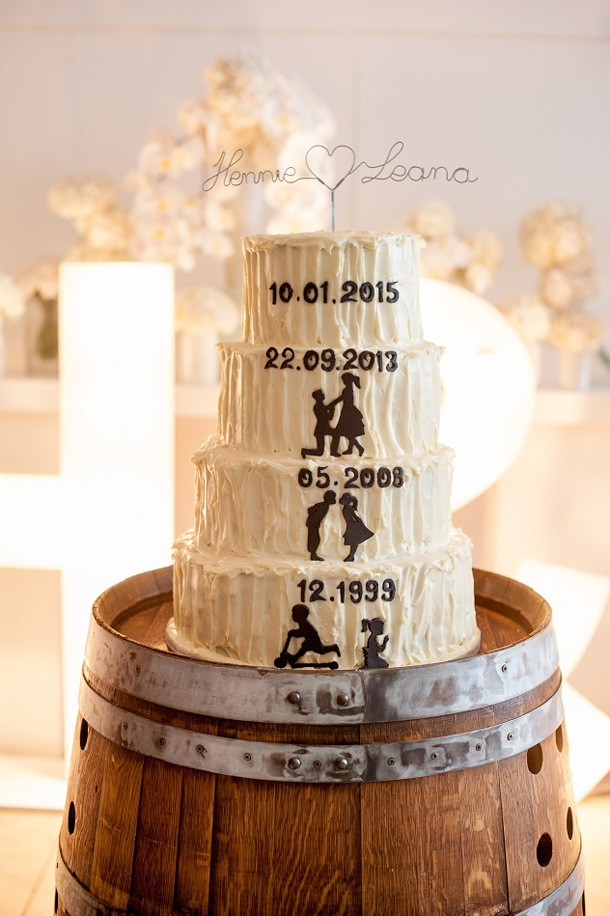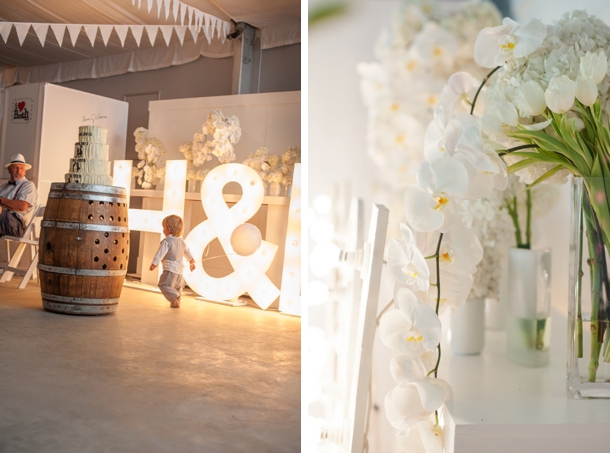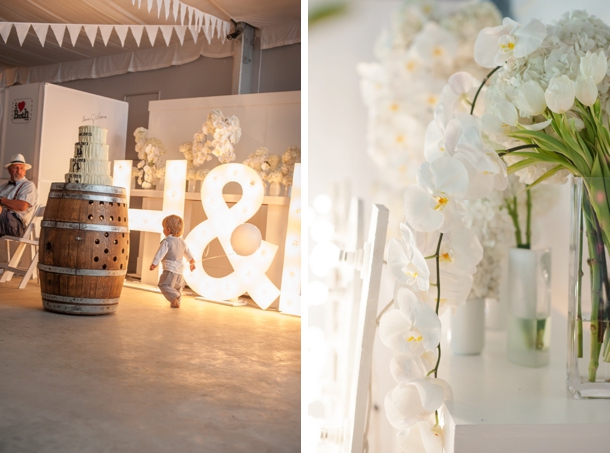 The Honeymoon
Our honeymoon was not a surprise, but most definitely awesome…we went to PhiPhi Island in Thailand for three weeks.
Advice for Future Brides & Grooms
Enjoy absolutely every part of the wedding (the planning as well as everything leading up to the day and of course the day itself) – everything goes too quickly for time to be wasted on stress and no couple needs the extra strain. Remember the most important thing at your wedding is that your fiancé is smiling when you come down that aisle and that in a couple of minutes you will be able to call him your husband for the rest of your life, and from that moment on you become a united entity held together with an immense amount of love.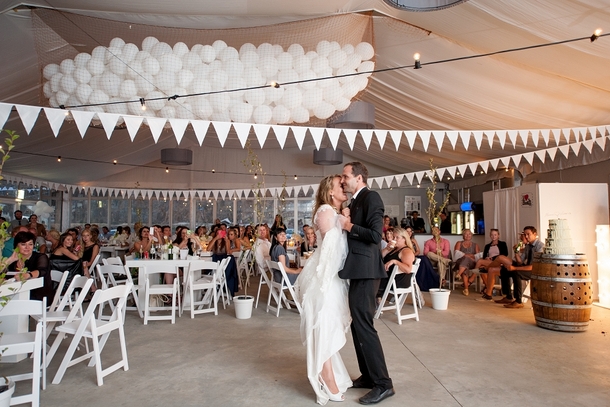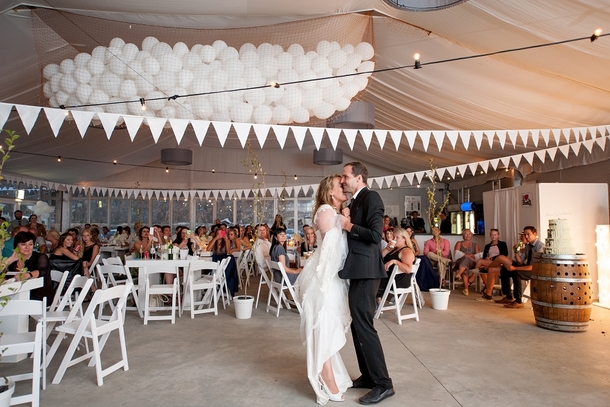 You can see more from this wedding on the YSP Photography blog.
SERVICE PROVIDERS
Venue: The Quarry at Hillcrest Wine Estate | Catering: Mariana's Deli | Photographer: Yolande Snyders Photography YSP | Second shooter: The Wedding Revelation | Co-ordinator: Hannes for Kraak Events | Cake: Daniela Geldenhuys (Bride's aunt) | Bride's dress: Aneleh van Wyk (design) & Ilse van Wyk (dressmaker) | Hair & makeup: Dani from Capelli | DJ: DJ Dirkie Geldenhuys (Bride's friend)