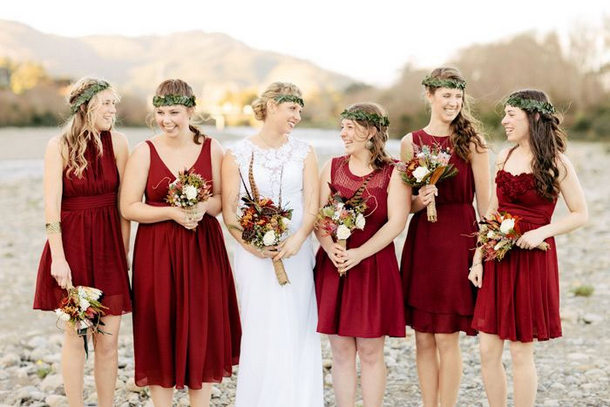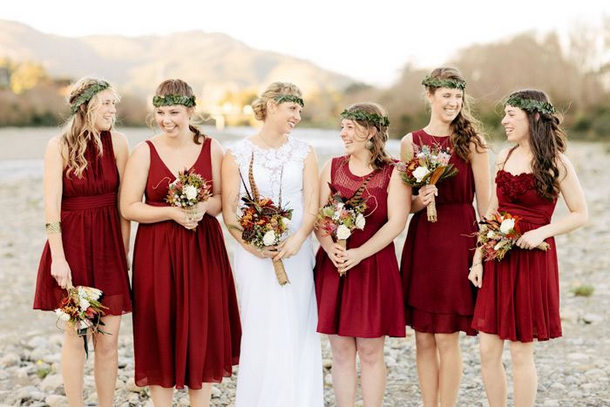 It's Valentine's week! And that means we're covering everything red, pink or heartshaped, with a stylish wedding twist, so this afternoon I'm rounding up some of my favourite red bridesmaid dresses. Now I'll admit, red as a wedding colour is something I have a love/hate relationship with, and not all shades of red suit all people, but with these dresses, I am fast becoming a convert. They're chic, they're a little bit sexy, and will leave your girls feeling red hot and gorgeous.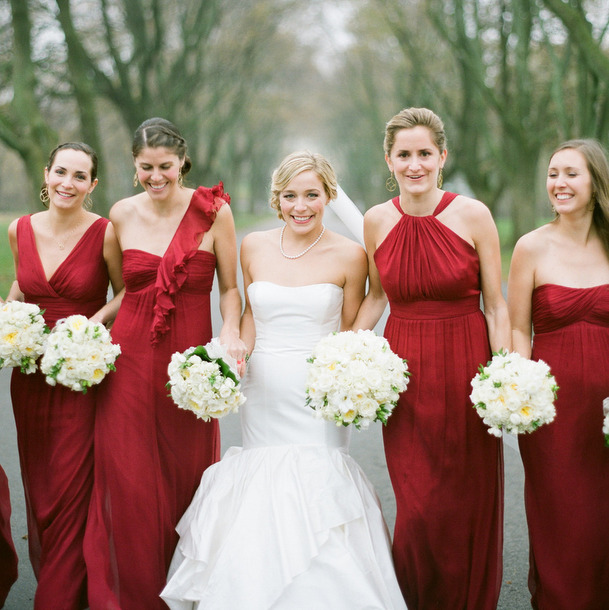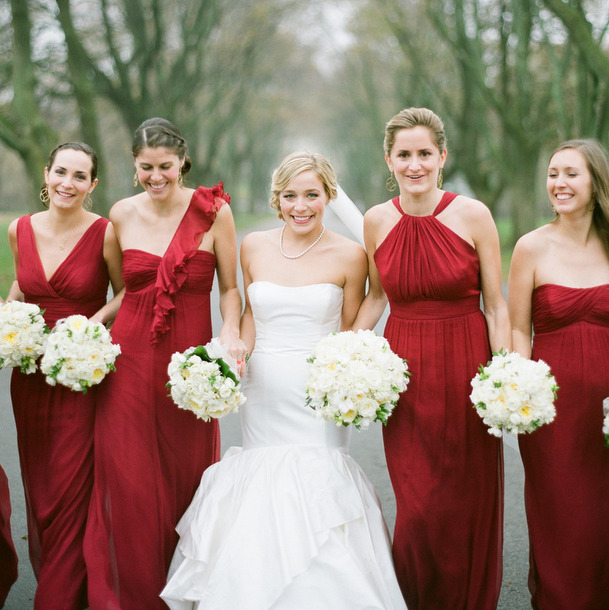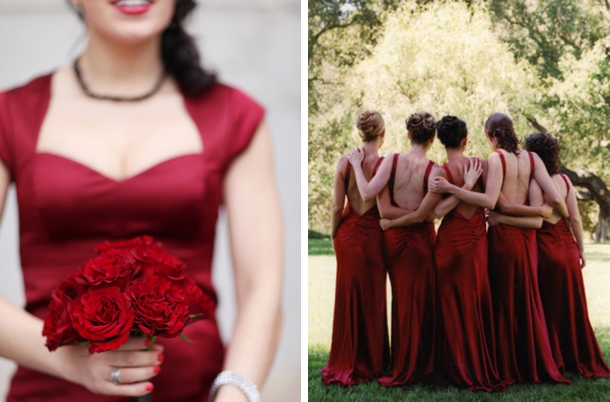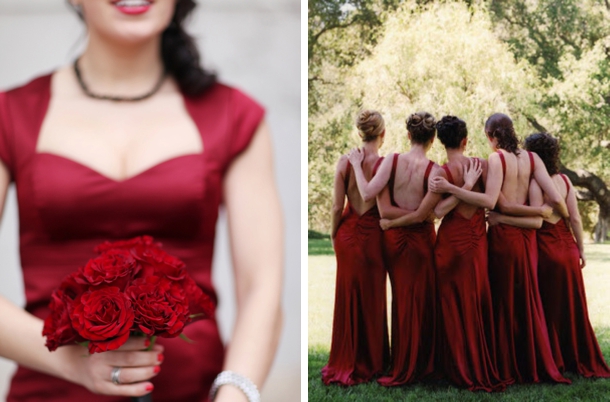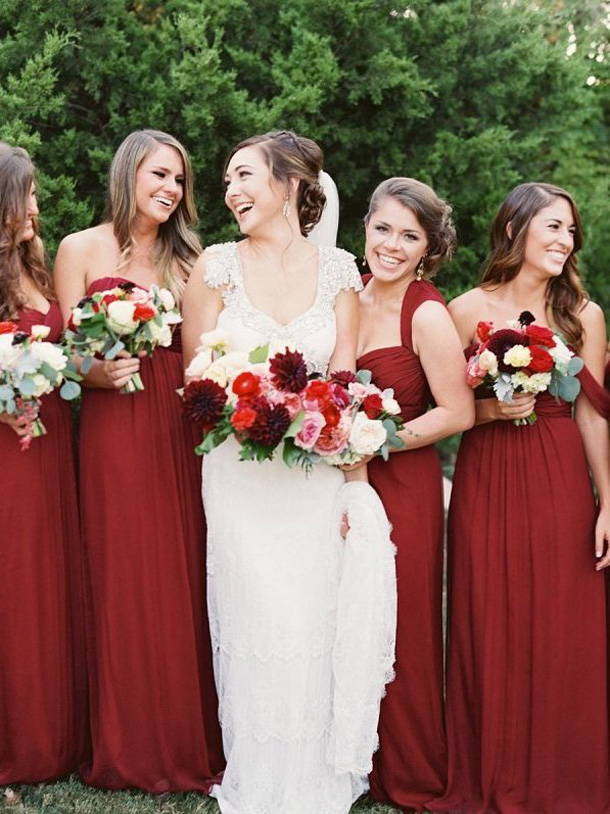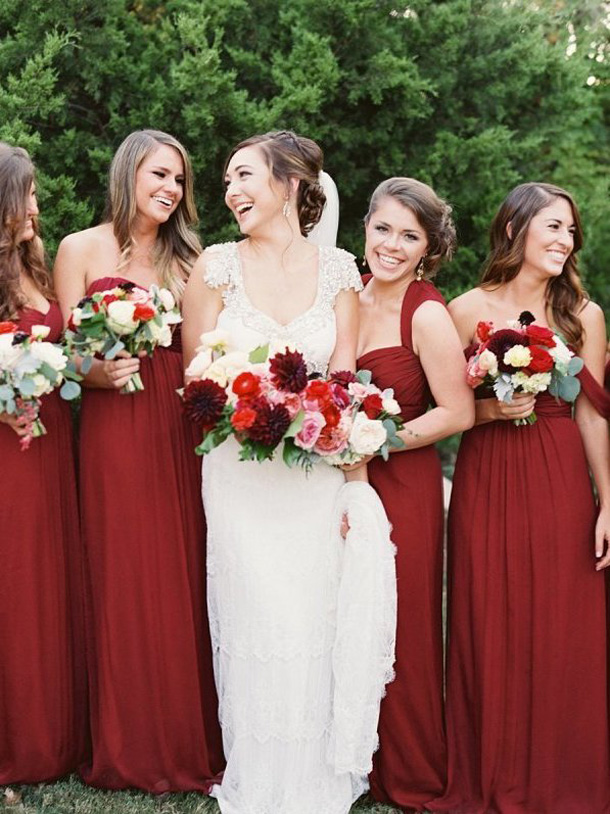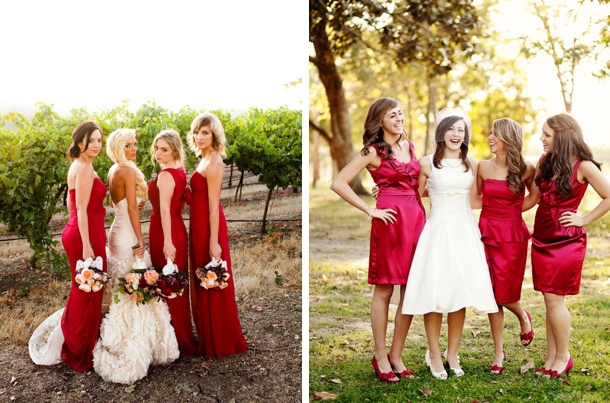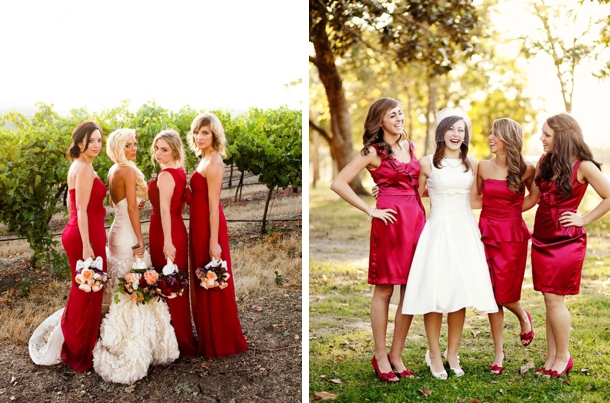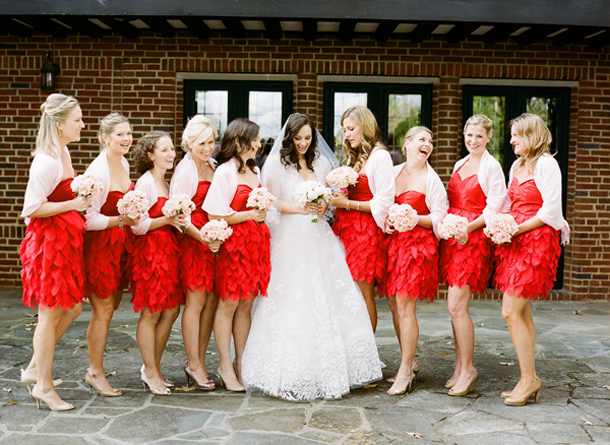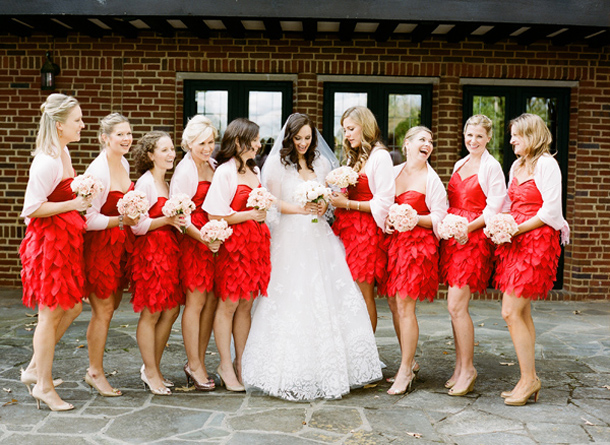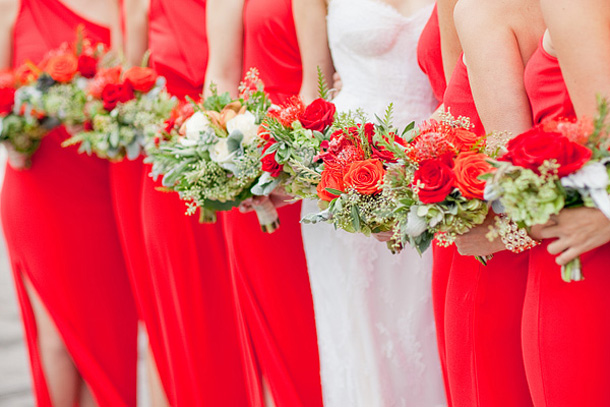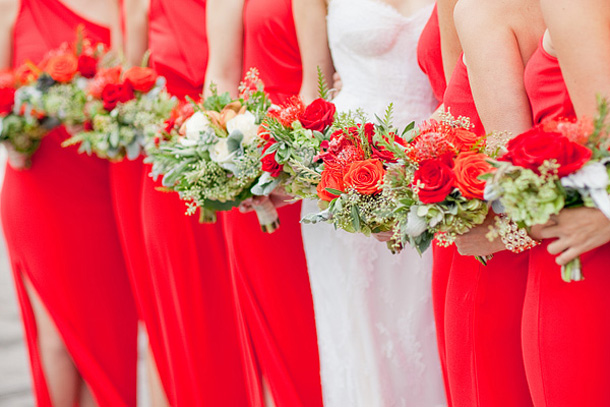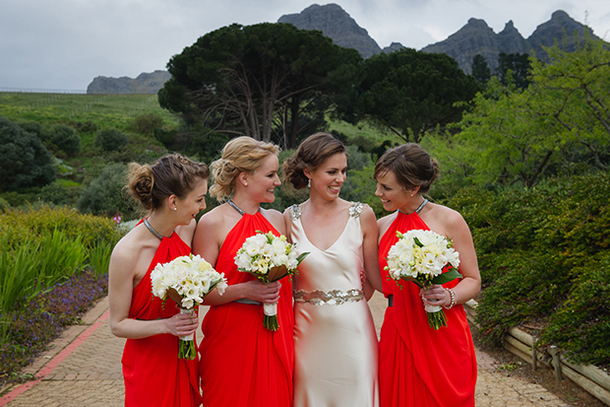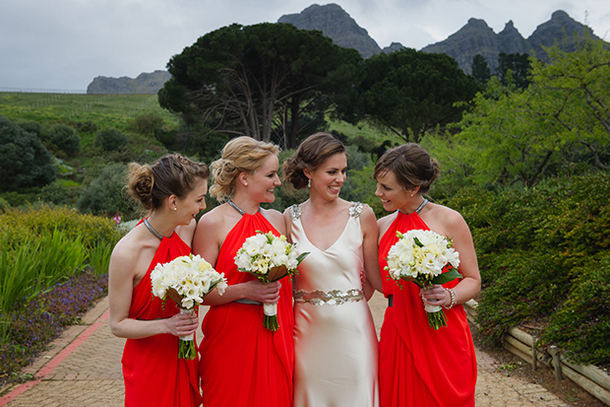 Image credits (top to bottom, left to right): 1- Benjamin & Elise via Chic Vintage Brides; 2- The McCartneys Photography/Evenement Planning/Bella Bridesmaid via Style Me Pretty; 3- Laura Murray Photograhy via Bridal Musings; 4- Elizabeth Messina; 5- Tracy Enoch Photography via Elizabeth Anne Designs; 6- Lindsey Hahn/Alchemy Fine Events & Invitations via Style Me Pretty ; 7- Annabella Charles via Magnolia Rouge; 8- Adam Barnes via Southern Weddings; 9- Harrison Studio via Elizabeth Anne Designs; 10- Lauren Kriedemann/Carla Zampatti on SouthBound Bride



Click on any of the product images to shop. For the most recent bridesmaid dress finds, check in with our Bridesmaid Boutique Pinterest Board.
NOTE: This post includes affiliate links