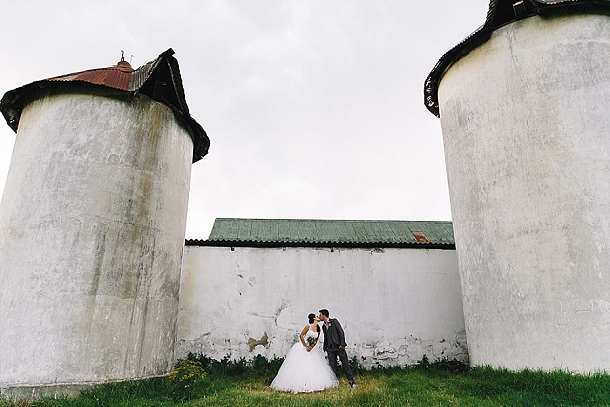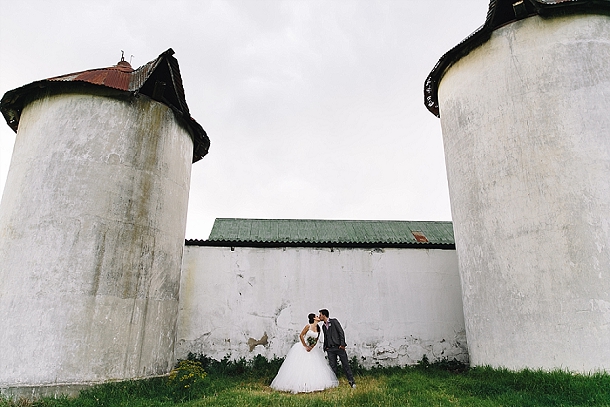 Morning all! Sorry we missed you yesterday – everything got thrown a bit by electrical storms sending the internet out of whack, and in the end I decided to chill out, stop staring angrily at my computer screen, and just enjoy cuddling up under the duvet with the dog and a cup of hot chocolate. Living in the moment, right? Well, today we're back, and we have a gorgeous wedding to share with you all, a mix of vintage and rustic with a touch of high fashion glam, courtesy of the bride herself (what's that expression in the South – the higher the hair, the closer to God?). But while the succulents and garlands and pegs and paper flowers make my heart sing, as usual what really captured me was the sheer joy that came through when Fran told me her fairytale love story (which started, would you believe it, at a party thrown by their ultimate wedding photographer, Heather Steyn!). This is a boy-meets-girl right out of a movie, and the sweetest part was that Matthew recreated the whole thing for his proposal. And if that's how it started, this is one marriage that is going to be full to the brim with romance.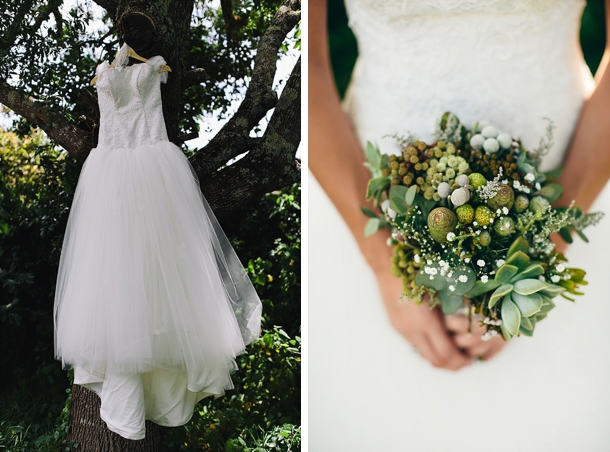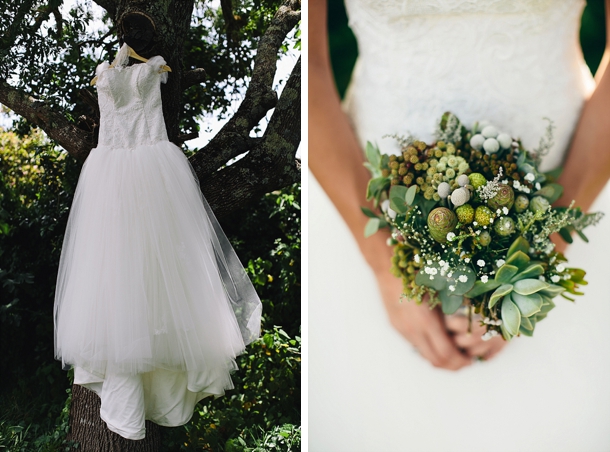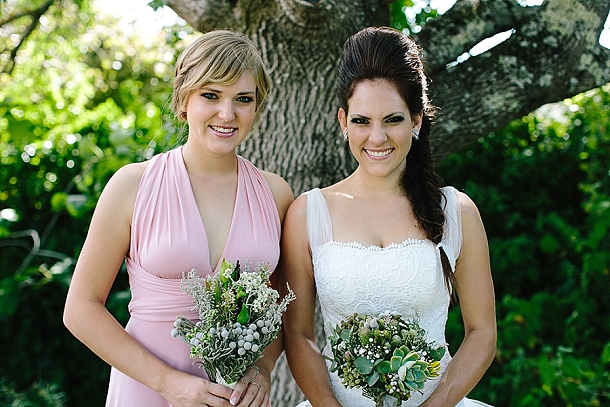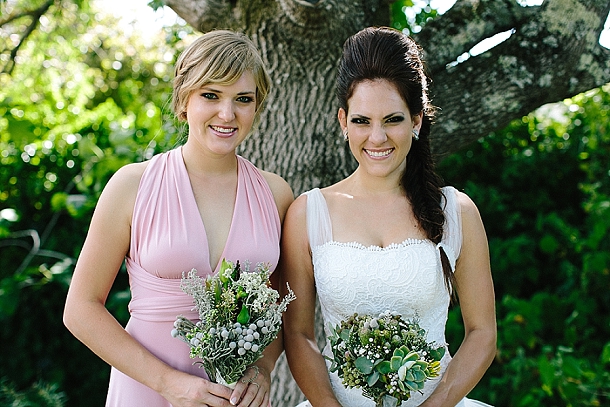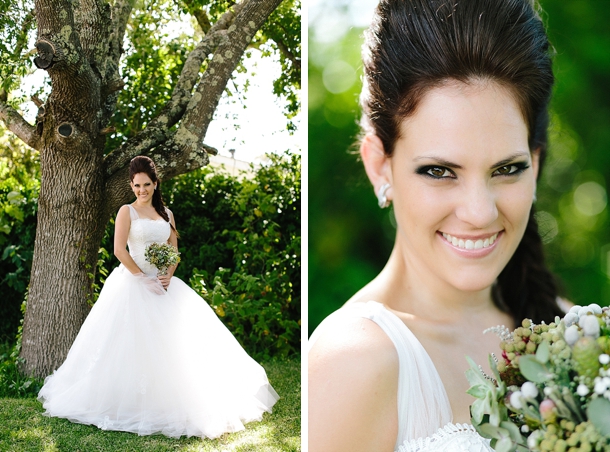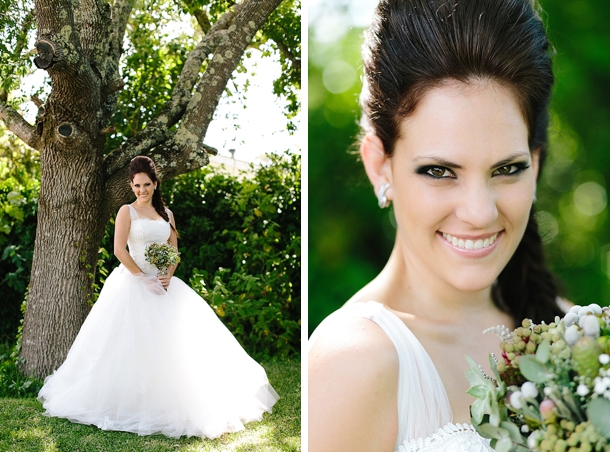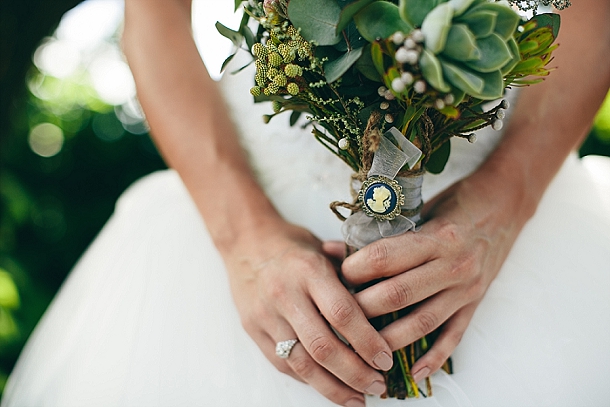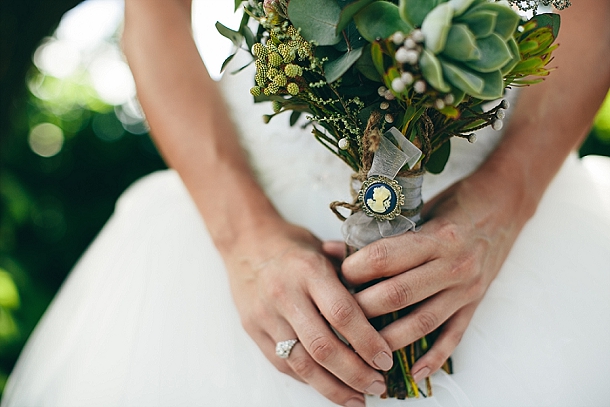 Love Story
We met at our mutual friend, Heather's 21st – in fact, she would be our wedding photographer six years later! Afterwards we chatted a bit via Facebook, and after I SMSed him a generic Christmas message, he replied, wanting to meet up! We met the next day in Stellenbosch at the movies – afterwards we had a drink and just kept chatting. I had a 1am curfew, and he offered to drive home behind me (how sweet!) and accepted the offer of tea even though he doesn't drink it. We sat outside in the heat under the trees, and I mentioned a lake I'd found a couple of weeks ago in Jonkershoek. We were both up for a swim and snuck out quietly, drove to Jonkershoek and climbed up the embankment to the lake. It was huge, the moon was bright, and he kissed me. We headed back to my house and sat outside the front door watching the sun rise and talking until 7am. It was the most magical night of our lives and only the beginning of our fairytale!
The Proposal
Exactly five years to the day that we'd met, Matthew was supposed to pick me up for a little celebratory dinner. Instead, I found a bright red 1970 E-Type Jaguar outside my house with two red balloons and a note tied to it. Keys magically appeared in my sister's hand and she insisted I get in. About 200m down the road, I saw something shimmering – balloons attached to a lamppost at Heather's house, where we'd met, with another card. This one read: "A swim, a kiss, and a fairytale begins…" – I knew exactly where to go! I arrived at Starke-Condé's Postcard Café, right near where we'd kissed for the first time, and found Chinese lanterns floating across the sky. As I walked towards the deck, the music from the movie we'd seen on our first date, Enchanted, was playing softly. Suddenly Matthew appeared in front of me in a suit. There were candles reflecting in the water around us, and then it happened – a ring appeared and he went down on one knee and proposed. I shrieked "yes!" and threw my arms around him! After releasing more lanterns, we went to the restaurant where we'd had our first dinner date and enjoyed a surprise dinner with our nearest and dearest. The beginning of another chapter of our fairytale.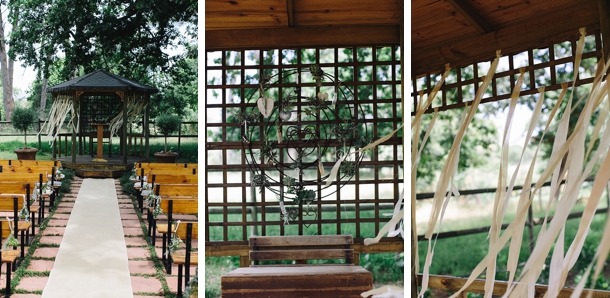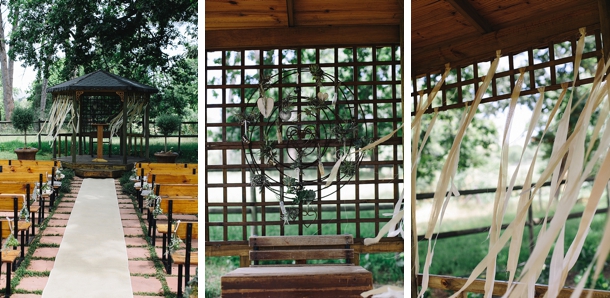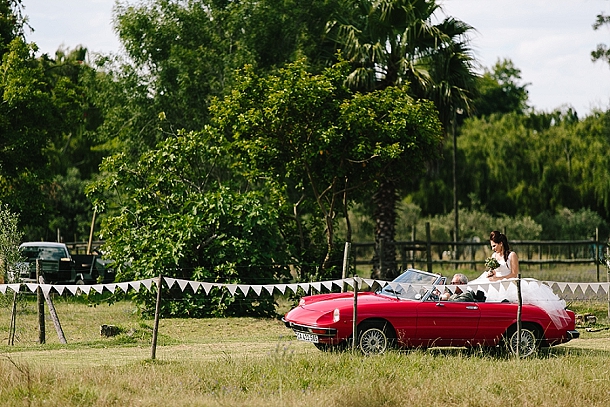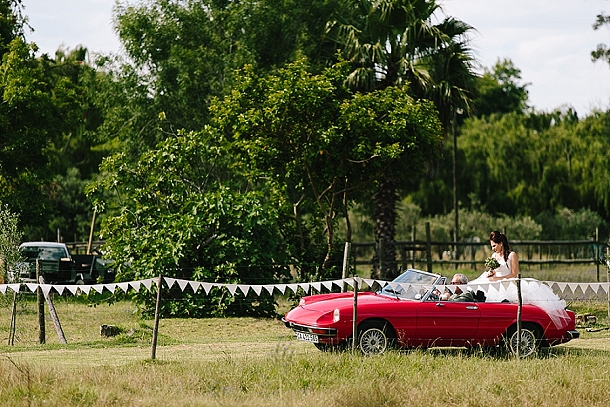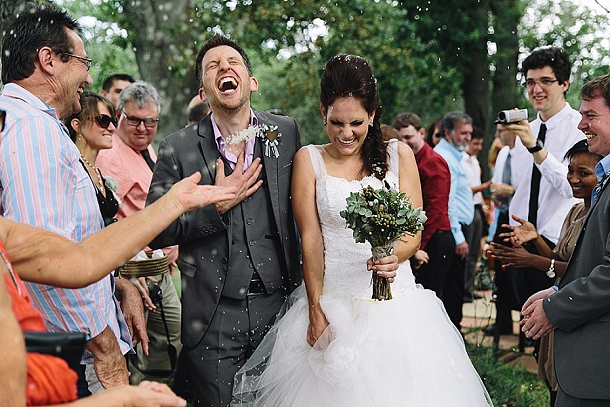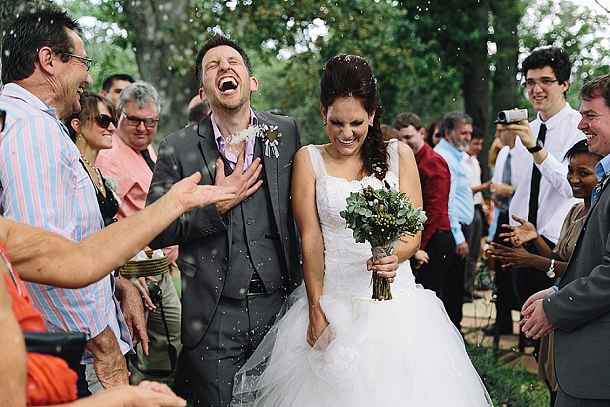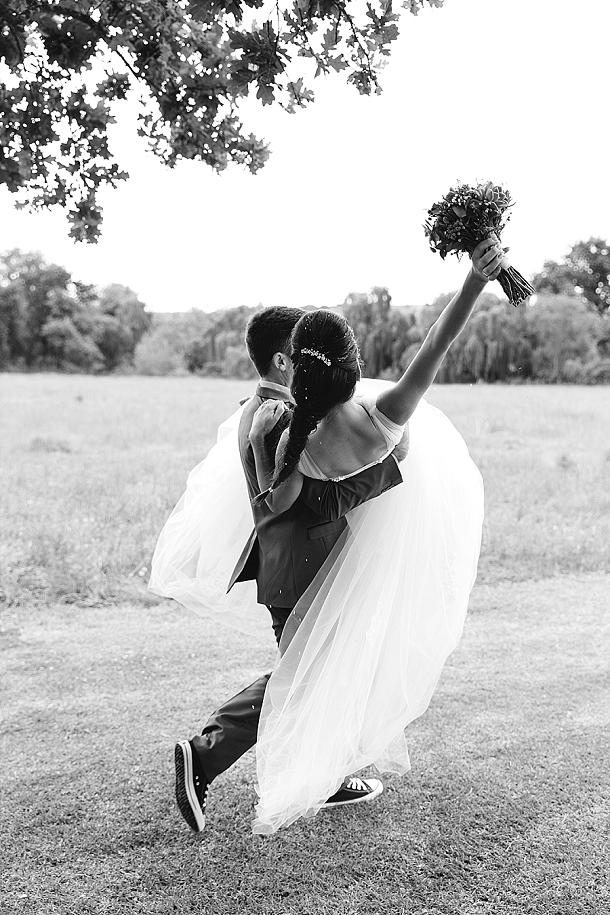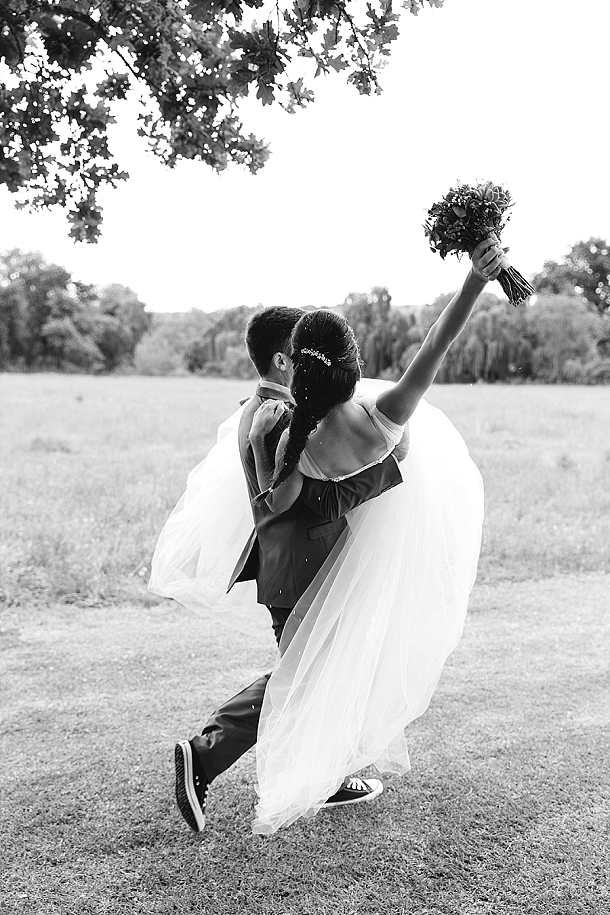 Wedding Style
Our wedding was vintage inspired – a rustic, relaxed affair, yet with the finest attention to detail. It was a celebration of creativity, hard work, lots of DIY by loving family and friends, and an embodiment of who we are as a couple. The inspiration was definitely my fascination with succulents and echeveria, otherwise known as desert roses. Matthew and I planted hundreds a year before the wedding, in my mom, my stepmom and his mom's gardens! Everyone tended to them in preparation for our big day! The colours were natural and based on the softness of the desert roses, and fynbos – greens, greys, and creams. Touches of silver were incorporated by means of the old silver trophies I collected over the months, the decorated silvery tuna tins, as well as the silver wire place names for each guest.
The Venue
We really struggled to find a venue that suited our vintage style, wasn't too far away from the Stellenbosch/Somerset West area and that was within our budget. Friends of ours who lived on the R310 told us about De Ouwe Klok. One Friday afternoon when I was in tears, after what I thought was my dream venue, was going to work out too expensive, we stopped at De Ouwe Klok on our way home. We both fell in love instantly! The sprawling fields, the mountains, the trees, the horses, the history of the farm, and the fact that it is a hidden gem meant we knew it was perfect. We wanted something different, something unique and it not only embodied our ideas and dreams for our day, it embodied who we are and where we are from. It's between our hometowns, a kilometre from where we did our Engagement Shoot, and was relaxed, rustic, and the décor there already suited us perfectly. The other important factor was who was involved – and Pamela, Annemie and Annette from De Ouwe Klok were absolutely fantastic from the get go.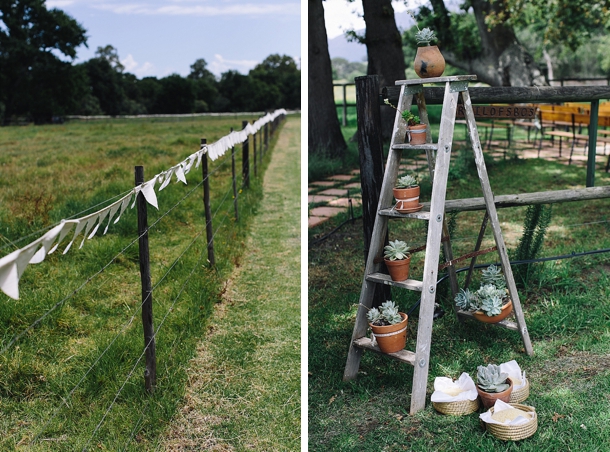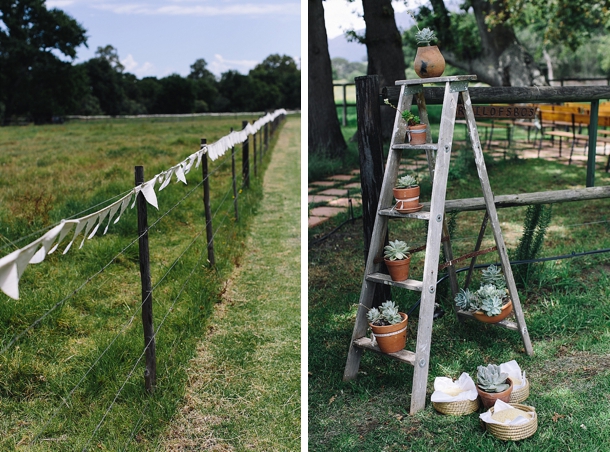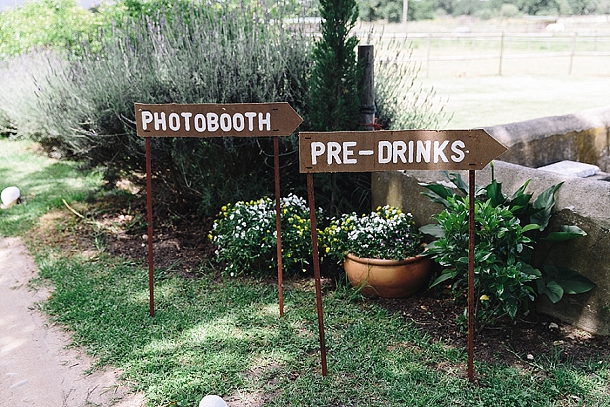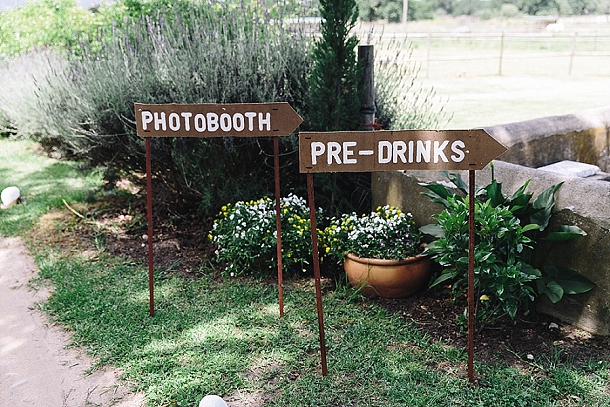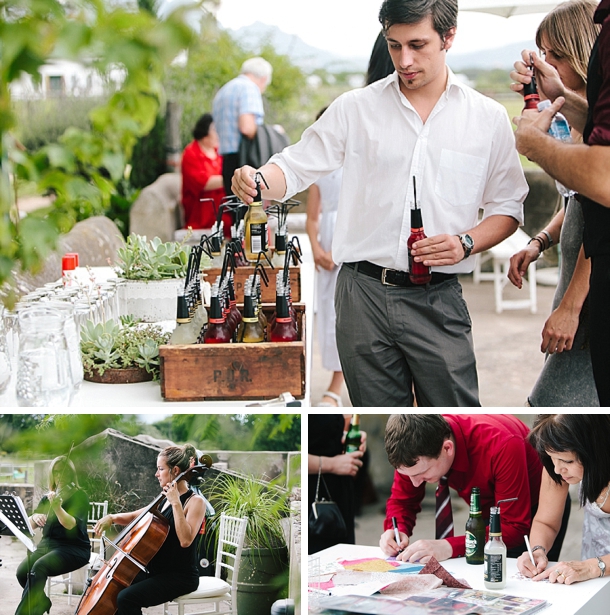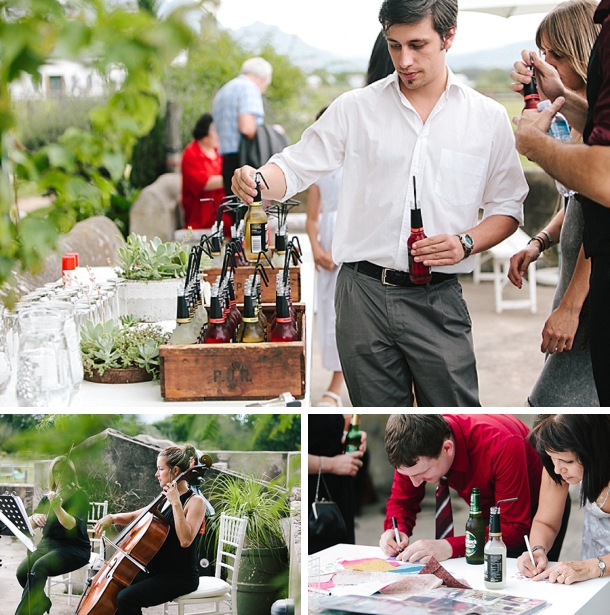 Wedding Details
Our wedding was all about the details. Some of the little silver trophies on the tables were trophies Matthew had received for being a Scout. Even his Springbok Scout trophy was on the table. My late grandfather's huge trophy for horse-riding stood on the main table. The Alpha Romeo car Matthew organised as a surprise for me to drive to the ceremony on (!), was the same car he'd rented for my 21st Birthday four years before, and was red like the Jag he'd hired for our engagement! The wooden cake stand was made by Matthew's aunt's father, from a pear tree in his father's garden. The earrings I wore, and the blue brooch on my bouquet, Matthew's mom gave me, and they had belonged to her mother.
DIY Elements
All the DIY details told the story of the months and months of preparation, and all the help and support we received in doing so. Looking around on the day there were so many elements that so many wonderful friends and family members had helped create. My mom, stepmom and Matthew's mom sewed 350m of bunting! My mom made all the signage from scratch, as well as the grey cushions at the pre-dinner drinks area. All the desert roses we planted and grew ourselves. Friends and family collected glass jars, bottles and tuna tins. I organised some DIY days where my girlfriends came over and helped decorate the jars and bottle with lace, put pegs on tuna tins, and folded paper Kusudama flowers. My mom-in-law made the garters, the table runners, the "Honeymoon Donations" jar for the bar, and helped me sew all the boutonnieres. One of my friends and my father-in-law bent all 70 guests' names out of wire. My dad and stepmom stuck on all the customised wine bottle labels. Matthew designed all the stationery – from our Save the Date and invitations, to the order of service, menus and instructions for the games. My stepmom made all the wreaths for the walls in the reception area, as well as a huge tolbos feature with fairylights. Matthew's aunt made the beautiful and delicious wedding cake. We also made the table numbers, flags for the chicken/beef burgers, and the cones for the chips.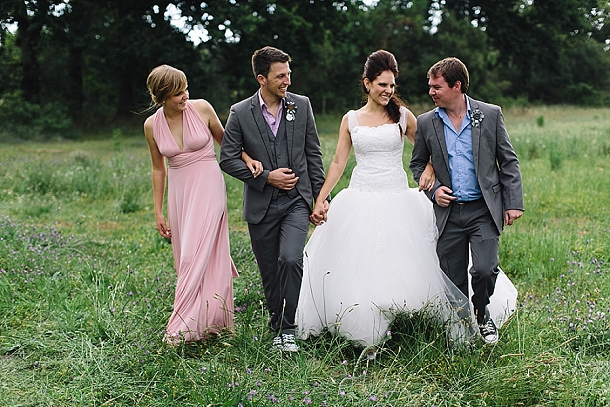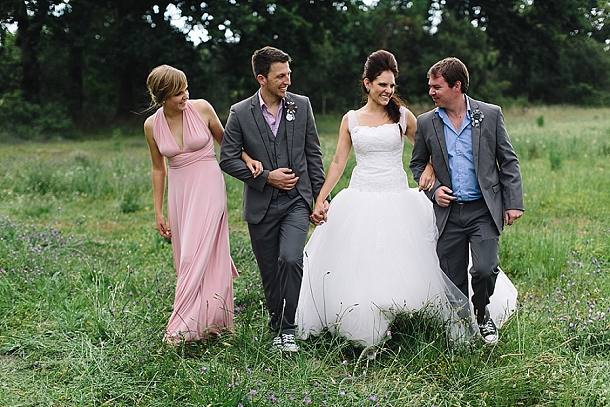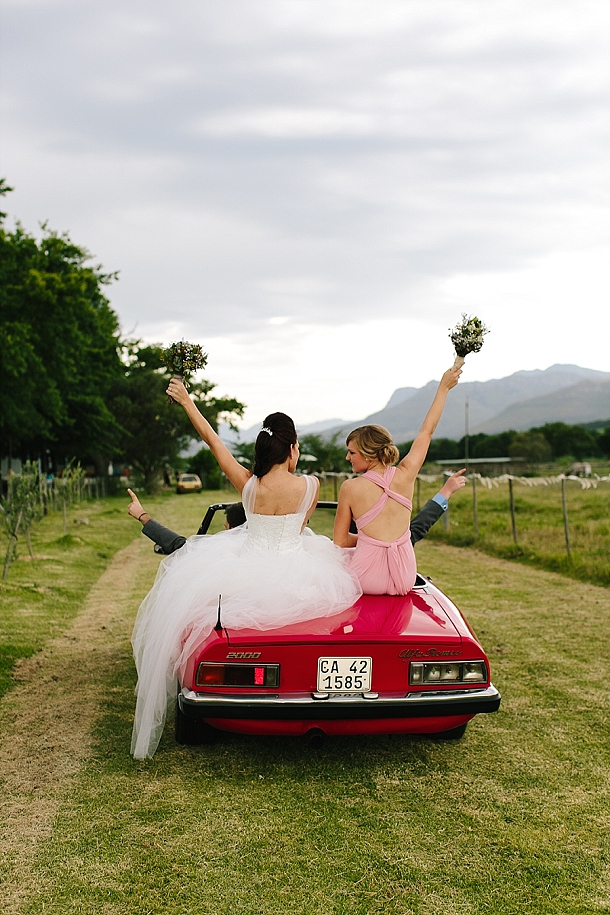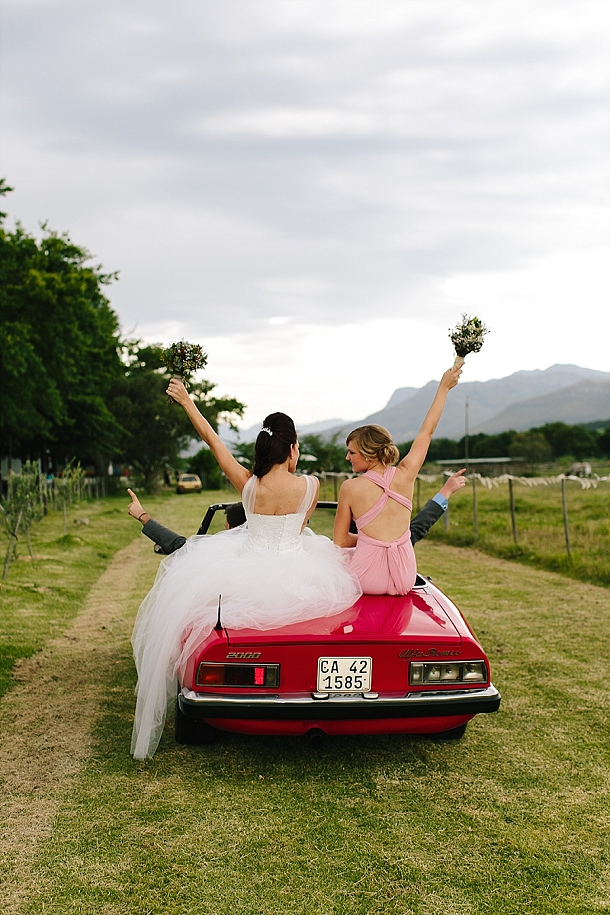 The Flowers
Our wedding flowers were succulents and in particular, desert roses with fynbos fillers. Natural, greys, greens and creams. We wanted it to be simple and natural, and South African! The idea was that the desert roses and other succulents took centre stage, and that the soft fynbos would enhance the naturalness. And of course we had the folded Kusudama flowers – made from pages of botanical books that I stained with tea. Two close friends, mother and daughter Linda and Kathryn Watt from Nest in Stellenbosch, arranged all the flowers on the tables, and the flowers at the ceremony area. Pamela from De Ouwe Klok did the flowers hanging from the light fittings and the chandeliers, and the flowers on the coffee table, and the "Duiwehok". My stepmom made all the wreaths on the walls, the tolbos and my sister's bouquet. Tilanie from Party Décor Hire in Strand made my bouquet.
The Dress
Even before we got engaged I had a secret folder on my laptop of dream dresses and wedding ideas! I knew I wanted a drop waist dress, with a soft tulle princess-style skirt. And lace. I found my dream dress online and went to try it on at a wedding dress boutique in Stellenbosch, which confirmed it suited me perfectly! The problem was that it was just too expensive. I wasn't willing to spend that much on a dress I was going to wear only once, special day or not! So I decided to order a replica online! I knew a few other brides who'd done that and who'd had success. I did extensive research online and eventually found a website that didn't look too dodgy! After numerous friendly emails and photos, my dress was ready and on its way to South Africa! The only problem was that I had already moved to Germany! Three months before the wedding I arrived back in South Africa to do the last of the preparations, and only then, about six months after it had arrived, could I try the dress on. It was awful and I was devastated. Thankfully, my aunt is a dressmaker and had promised to do the alterations if I wasn't happy with the online dress. After many trips up and down to Cape Town, metres and metres more of material, an entire new bodice and lots of cutting and stitching, she recreated the entire thing into my dream wedding dress! It was a magical transformation – from a cheap looking drab dress, into a wedding gown fit for a princess!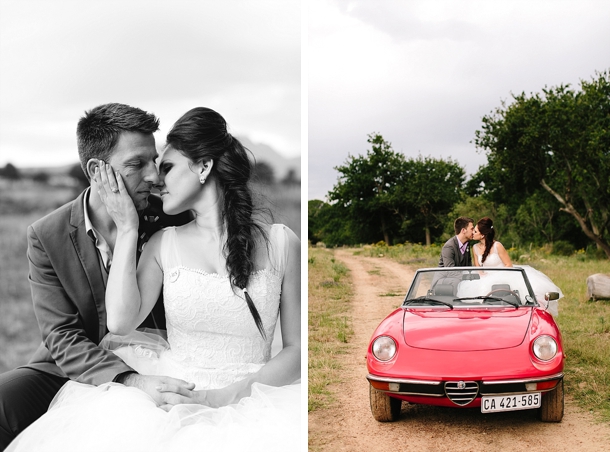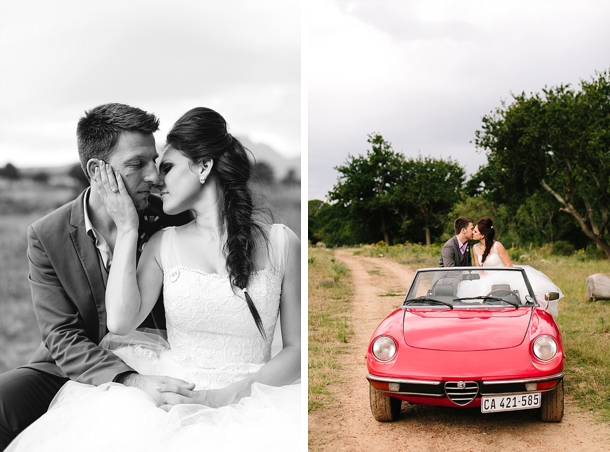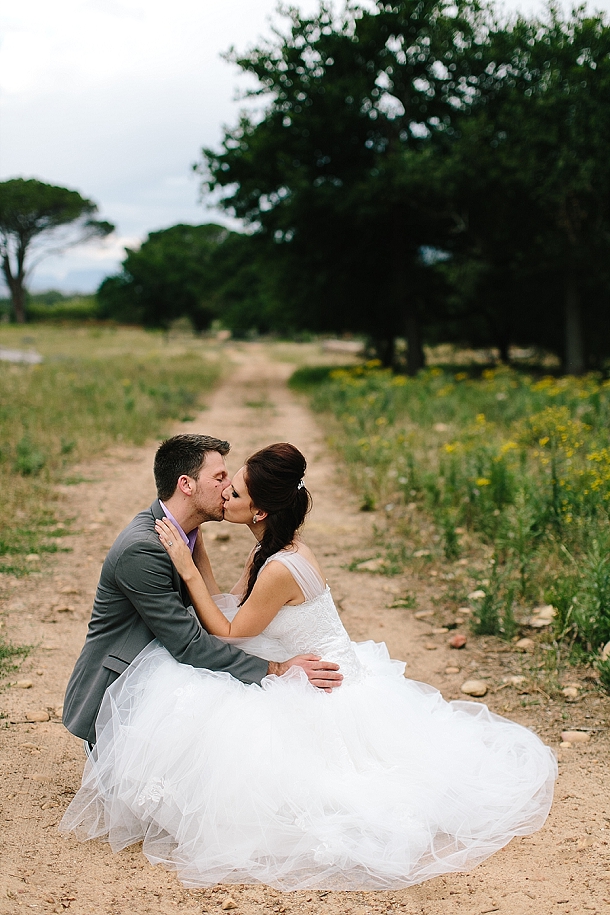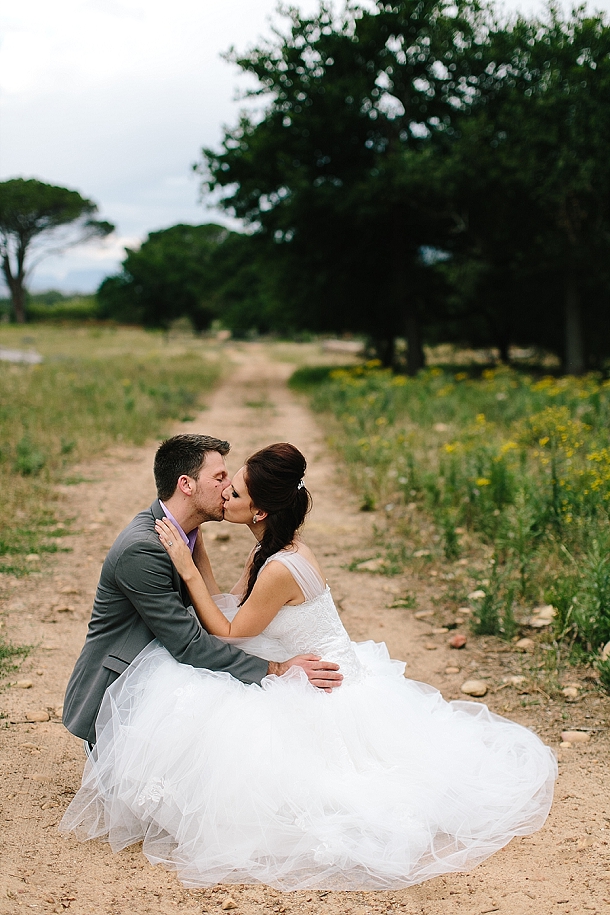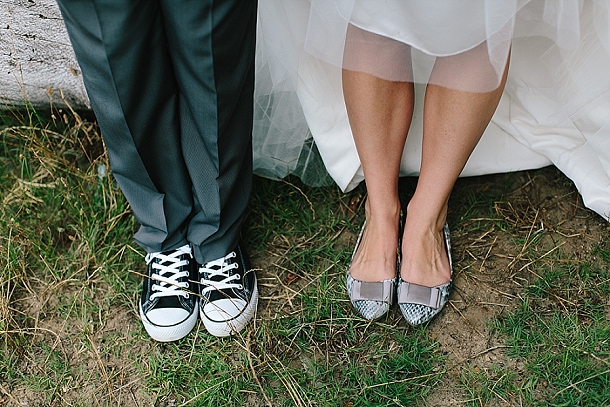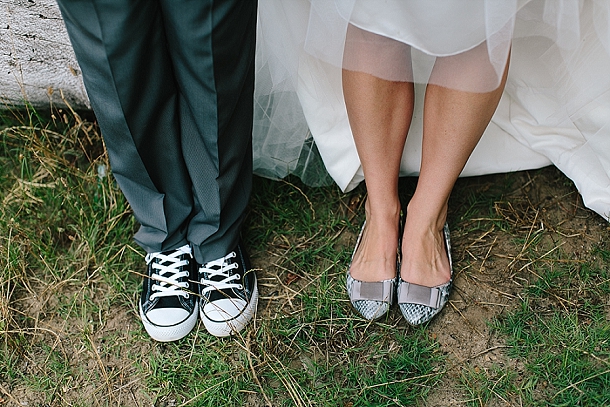 Favourite Detail
My favourite detail was my wedding ring! Matthew's mom gave Matthew a diamond that had belonged to her mother, and we had this incorporated into a unique wedding ring for me. The old ring that the diamond was in we had melted down to make the band, and the three curls around the stone symbolise God, Matthew and me – the threefold cord mentioned in Ecclesiastes 4:12, a verse that also appeared on our wedding invitation.
Memorable Moment
My most memorable moment was definitely the one where I said, "Yes!" to the man of my dreams and he kissed me!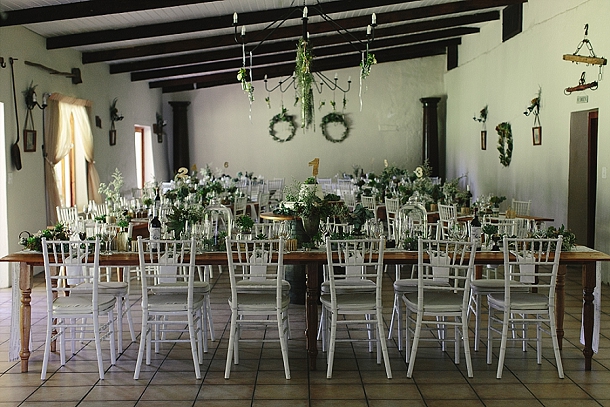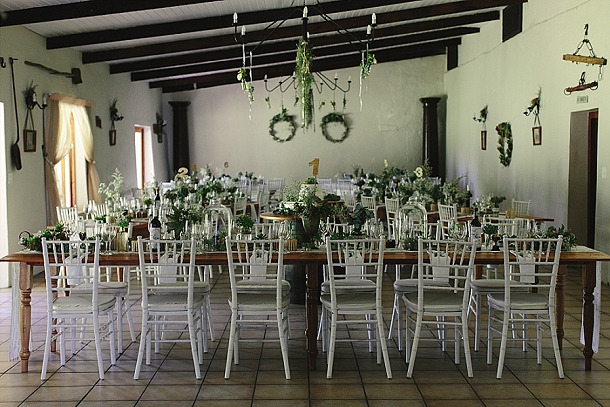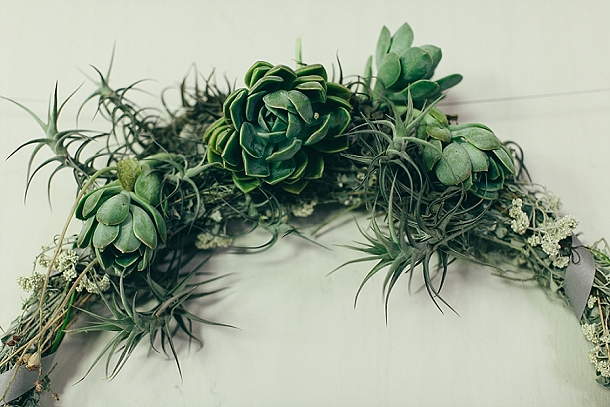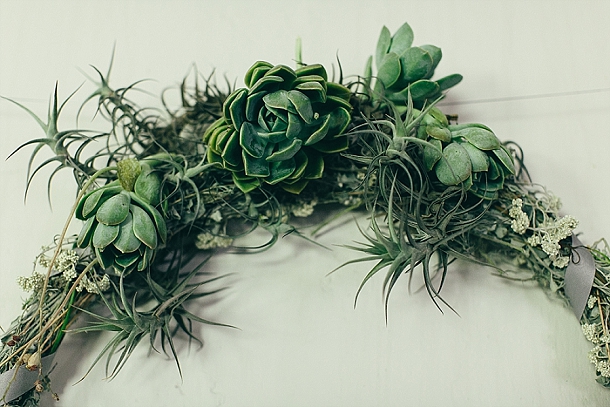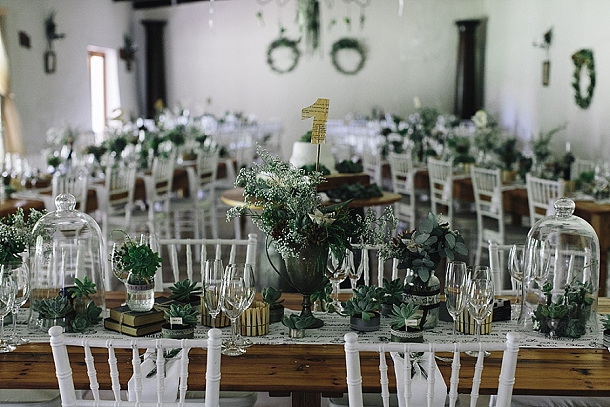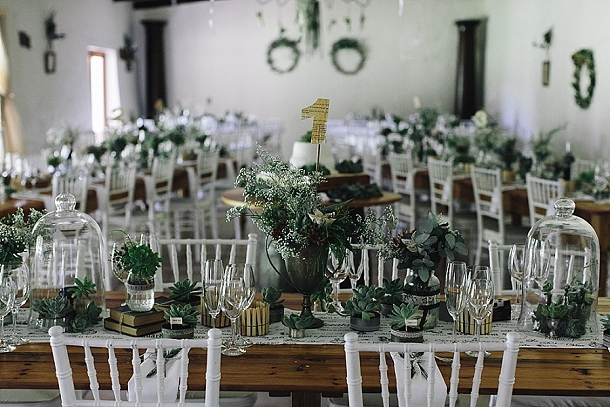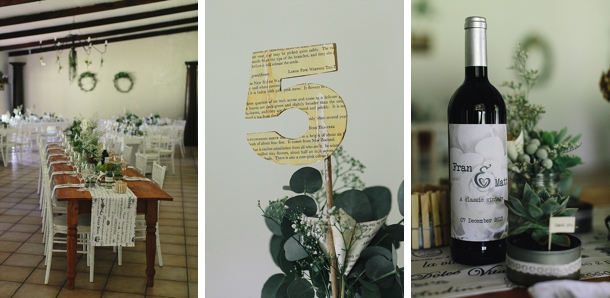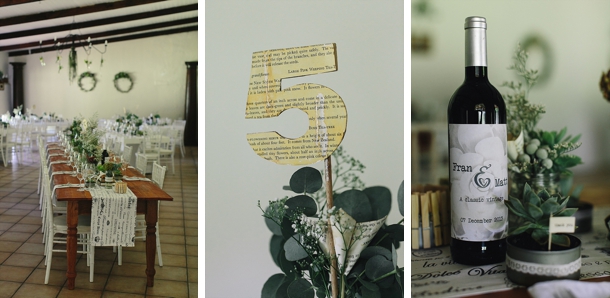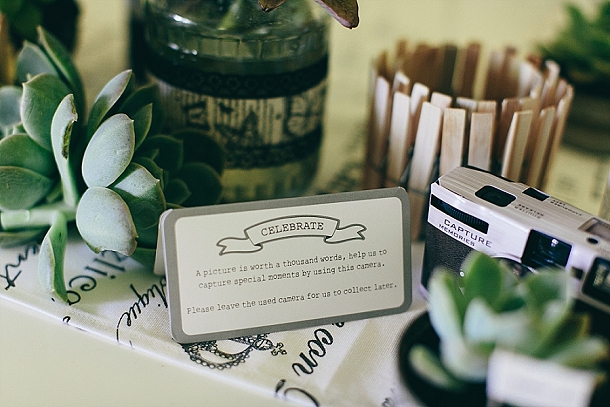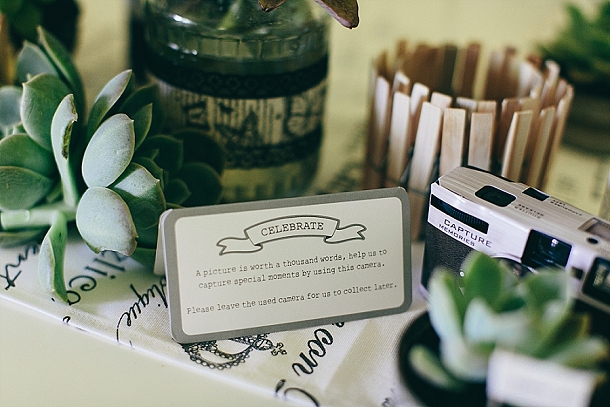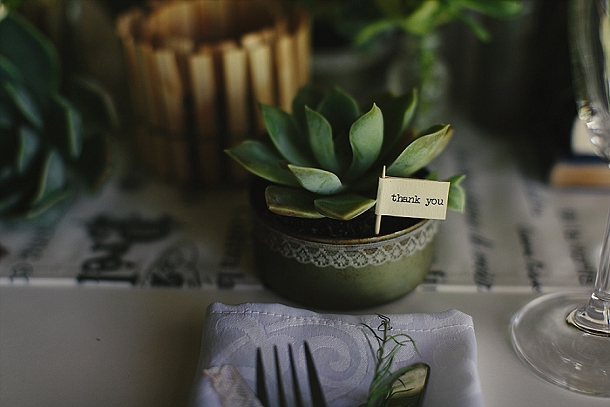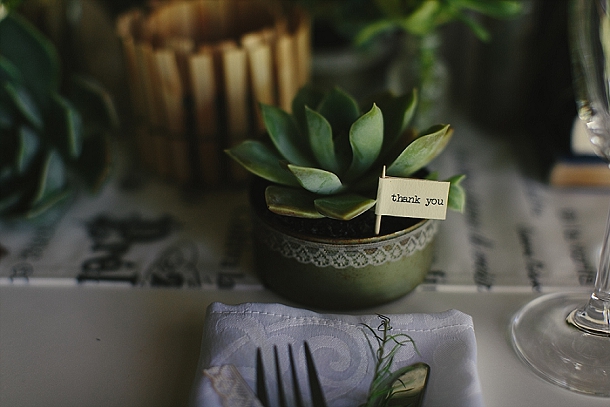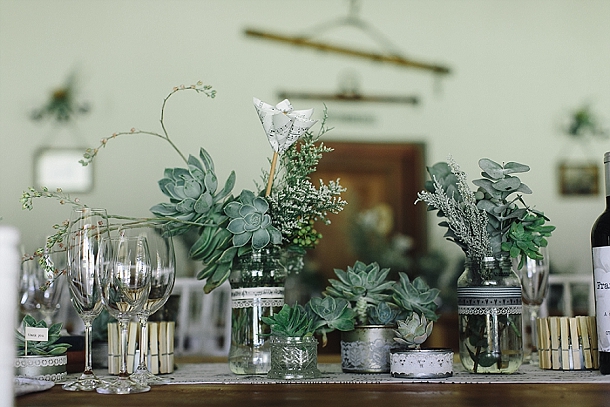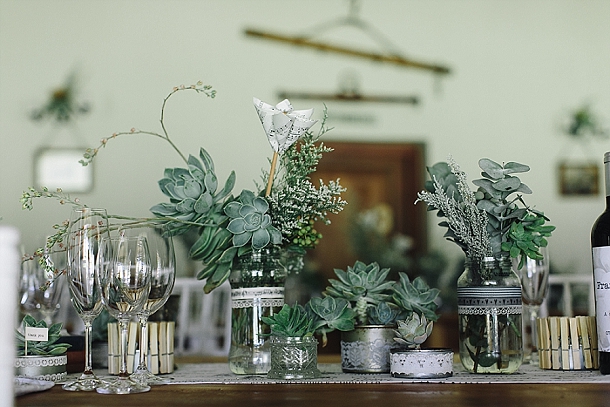 Proudly South African Details
We are both very proudly South African, even though we are living in Germany at the moment. Incorporating fynbos, which is only found in South Africa, was special for us, and of course so was having our wedding in South Africa, surrounded by the beauty only it can offer!
The Honeymoon
Matthew planned a surprise mini Honeymoon straight after the wedding. The wedding night we spent at Lovane Boutique Wine Estate and Guesthouse, and the next two nights we were in Pringle Bay at Villa Marine. The last night we spent in an airstream trailer at The Grand Daddy Hotel in Cape Town. In April 2014 we went on a longer honeymoon to Thailand for three weeks.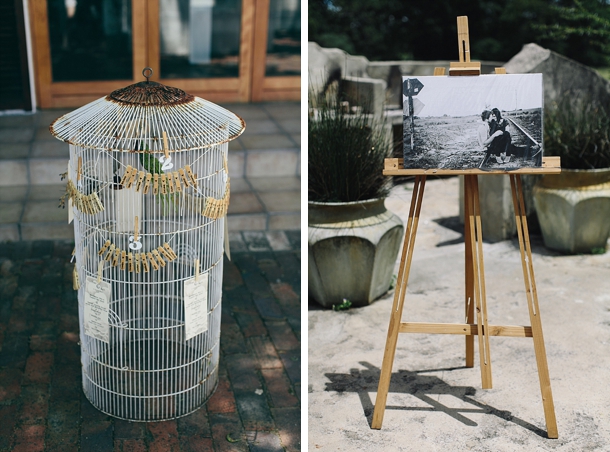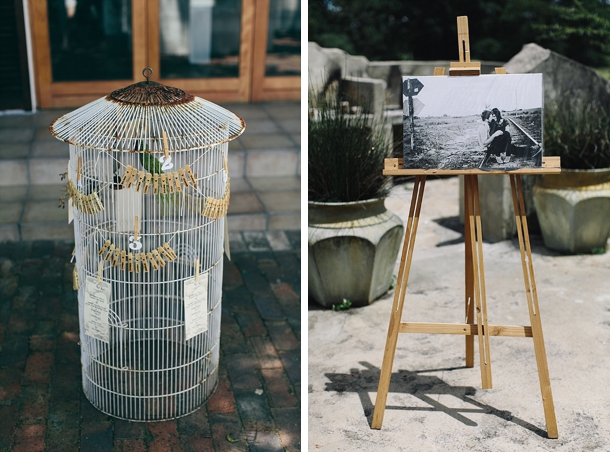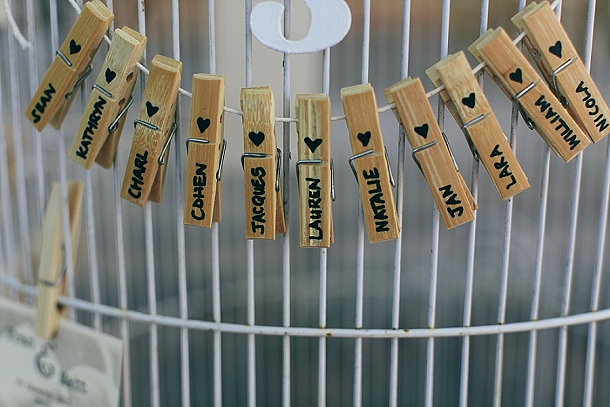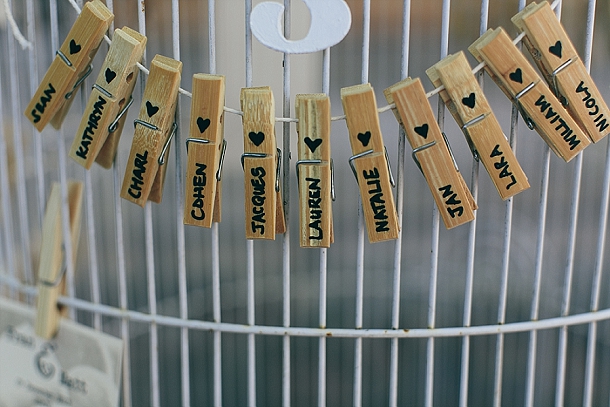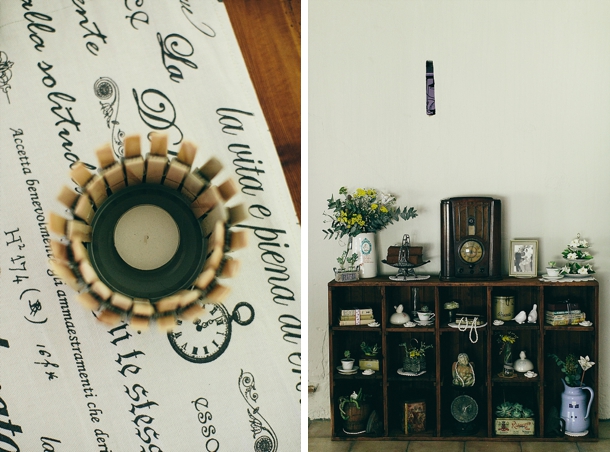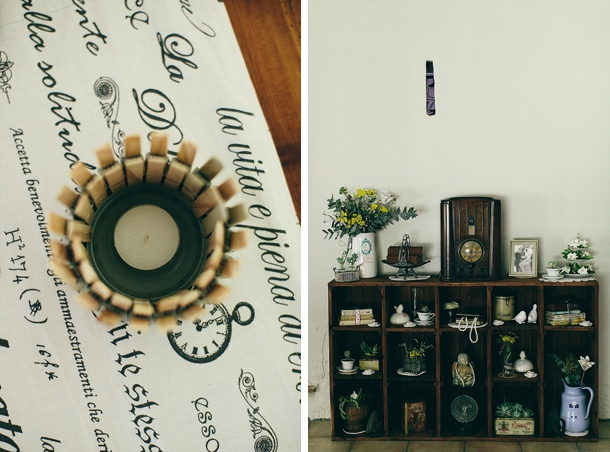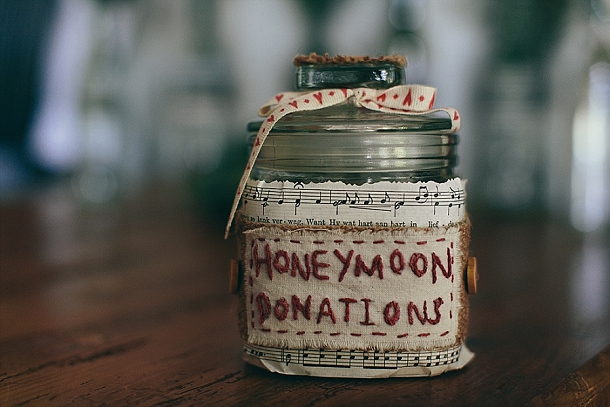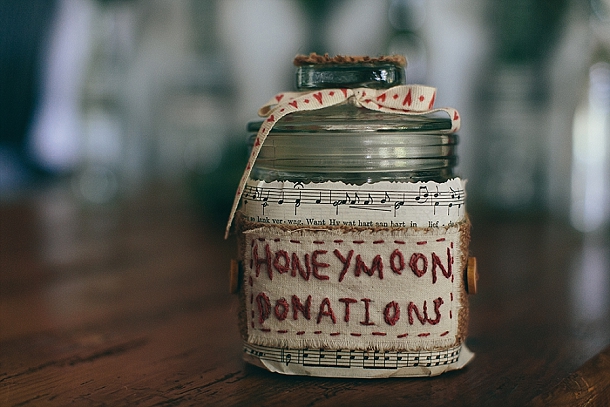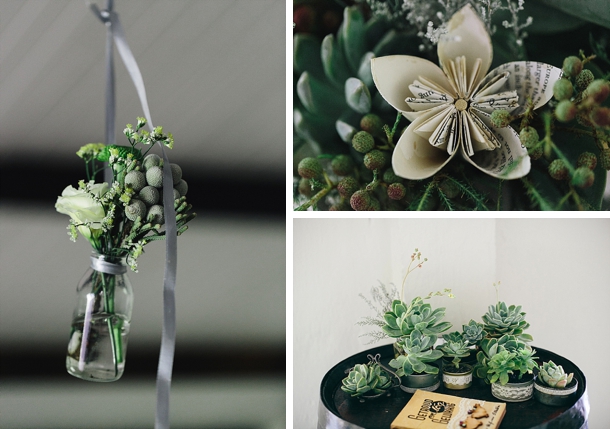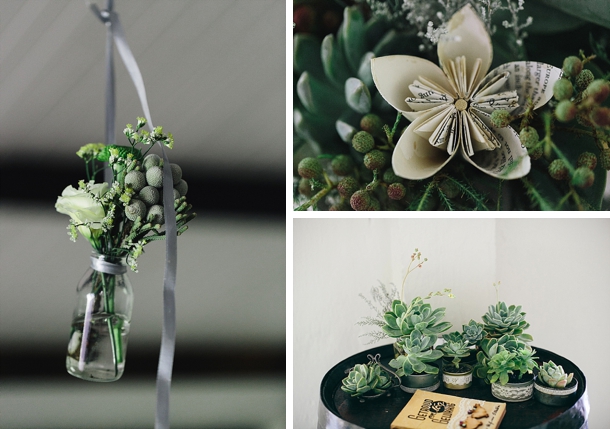 Advice for Future Brides & Grooms
Be organised, and stay on top of the admin! My sister and I spent many nights poring over spreadsheets and that way I was never worried about what was going on in terms of budget, invoices, service providers, forms, and schedules. We created detailed, to the minute schedules for the day before the wedding, the day of, and the day after the wedding. The logistics for hiring, collecting, set-up and so forth were easy if everyone knew what was happening when and where! Also, on the day it was less stress for everyone – because everyone had received a copy of the schedules and so knew what was going on!
I would also have to say go with the flow on the day – for example, the speeches took a little longer than expected and so the fireshow had to take place before mains instead of after – I was informed, the kitchen was informed and the evening carried on! A change of plan isn't the end of the world – just go with it! You've planned everything perfectly, and on the actual day it's not in your hands anymore!
Get a wedding coordinator! We couldn't have done it without Nicola from Nicola Jane Wedding & Event Specialist. I don't think it's fair to expect your bridesmaid/s or MC/s to run the entire day – rather let all your guests enjoy the day with you, and leave the behind-the-scenes arrangements on the day in the capable hands of a professional coordinator! My last piece of advice may sound strange – but your wedding isn't all about you! Show your appreciation to those that have helped and supported you throughout your relationship, and in the run up to your day. Your friends and family have held you and helped you, and your wedding day should be celebration of them too!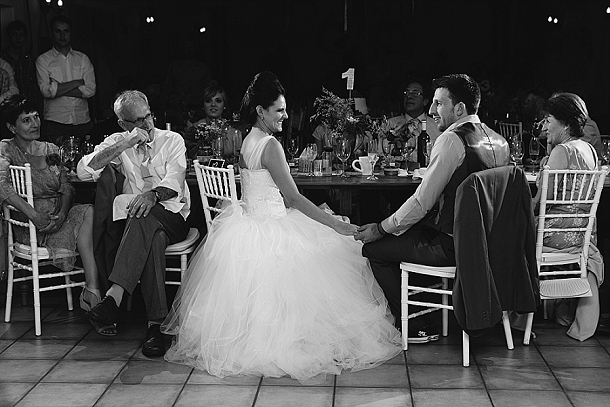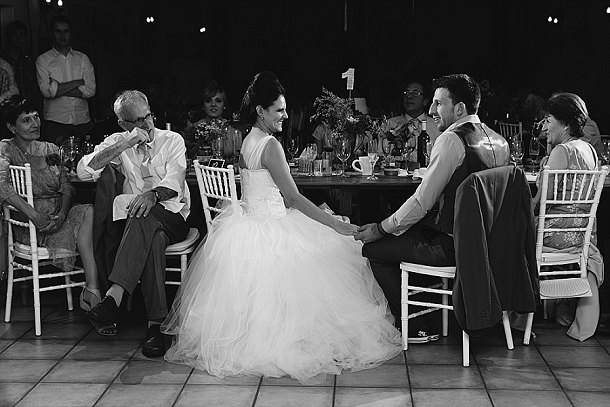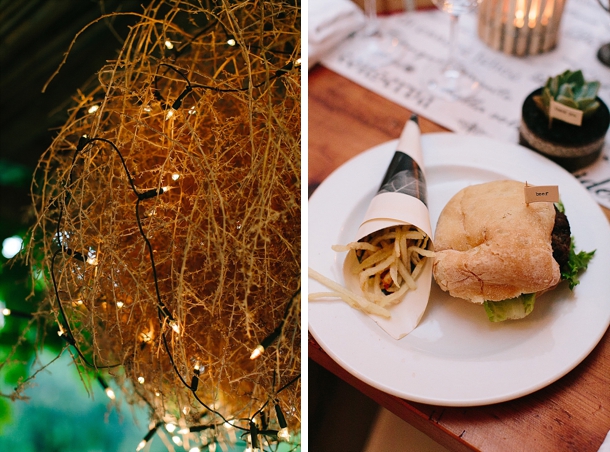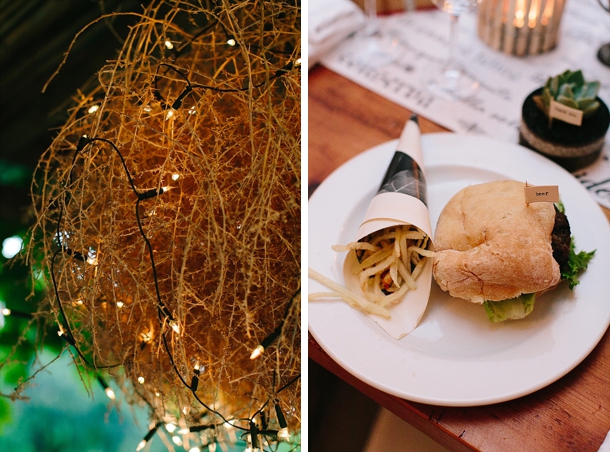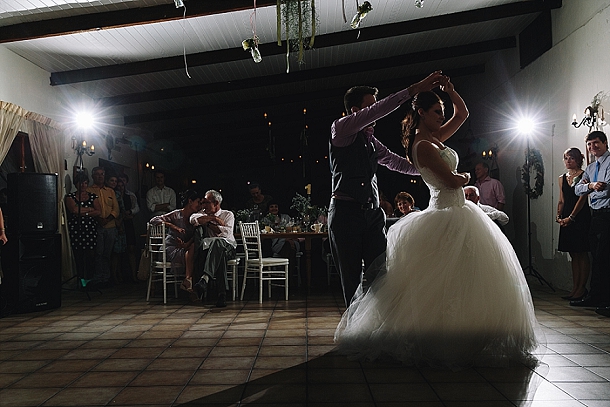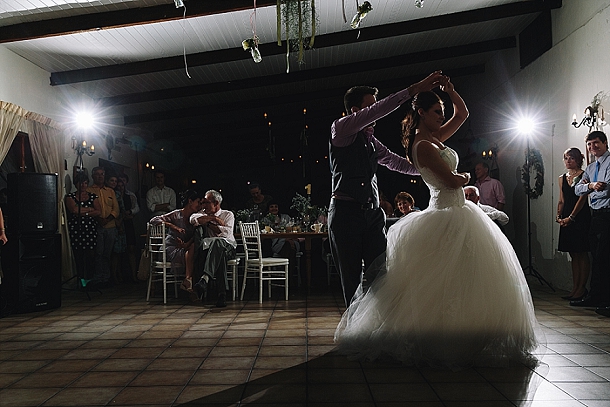 You can see more from this wedding on Heather Steyn's blog.
SERVICE PROVIDERS
Venue: De Ouwe Klok | Catering: Annette Bosch from De Ouwe Klok | Photography: Heather Steyn Photography | Co-ordination: Nicola Gibberd from Nicola Jane Wedding & Event Specialist | Videography: we had guests record the day on GoPros | Cake: Groom's Aunt, Martine Robinson | Flowers & décor: Nest | Stationery: Groom | Bride's dress: Bride's Aunt, Natasha Annas | Hair & makeup: Sara Gray from Tickle Pink | Hiring: Party Décor Hire,  Ten of Cups & Events Academy | DJ: Cape DJs | Fire Poi: Lanel Van Der Kolff from The Psychedelic Theatre | Transport: Classic Wheels