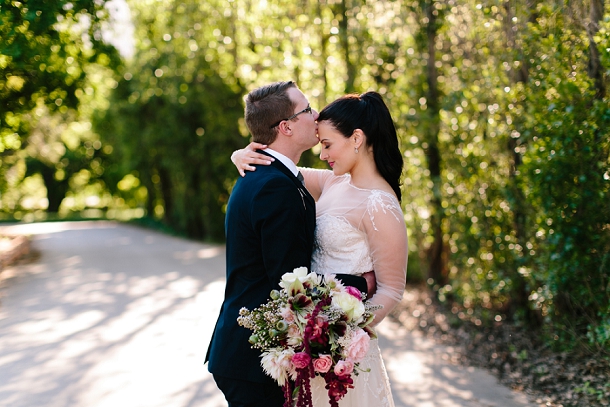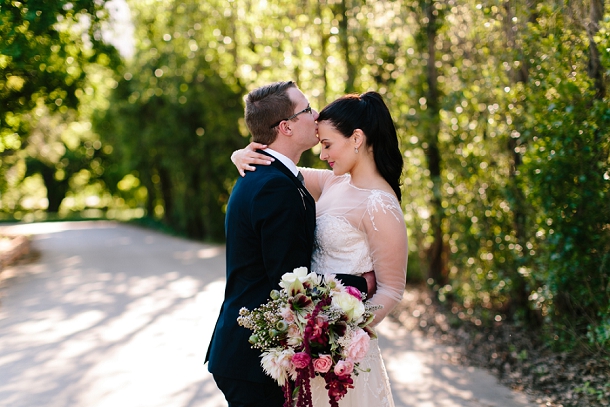 So unfortunately we've had some site downtime the last couple of days (hopefully now all sorted), and as a result, there's a ton of stuff I'm dying to share with you, so today is going to be a particularly busy day on SBB. And we're kicking it off with an absolutely beautiful jewel-toned wedding, with flowers that just took my breath away when I saw them (that bouquet!), a gold cake, and a spectacular wedding dress that just happens to be created from the bride's grandmother's vintage gown – so special! Benjamin and Yolandi are the most adorable couple, and they incorporated all their favourite colours and textures into their 'loveleigh' day – a day that was as cozy and intimate as it was gorgeous – making it not only lovely to look at, but personal and memorable too. Heather Steyn had no shortage of sweet moments to capture.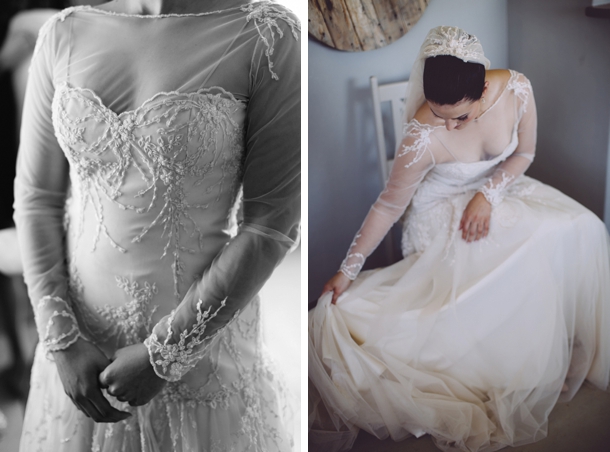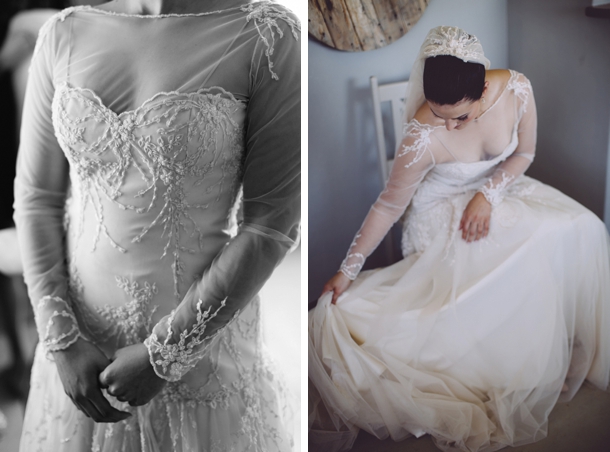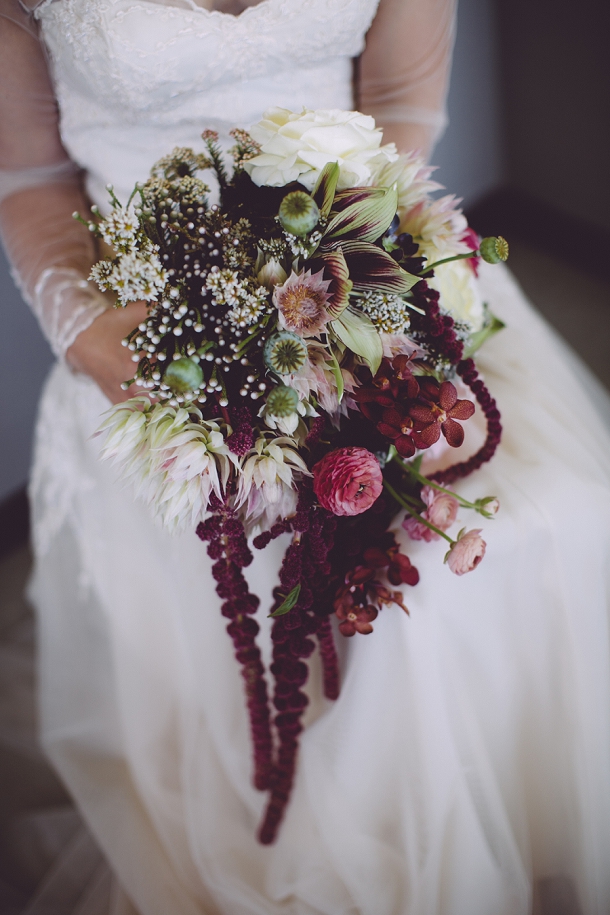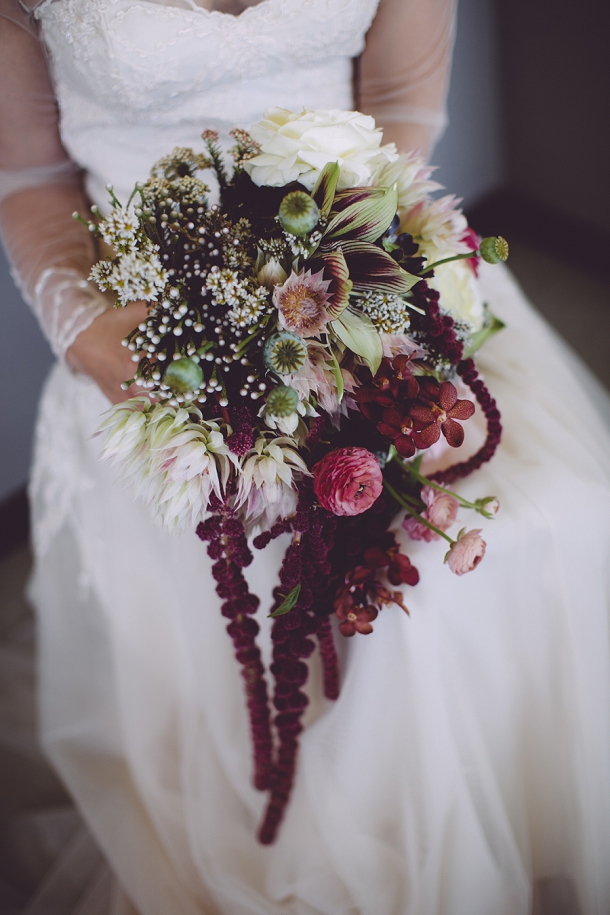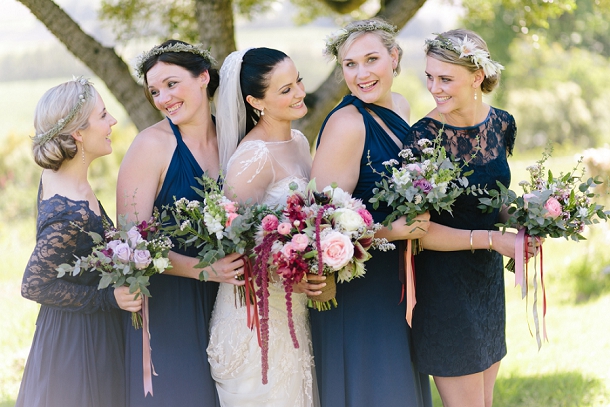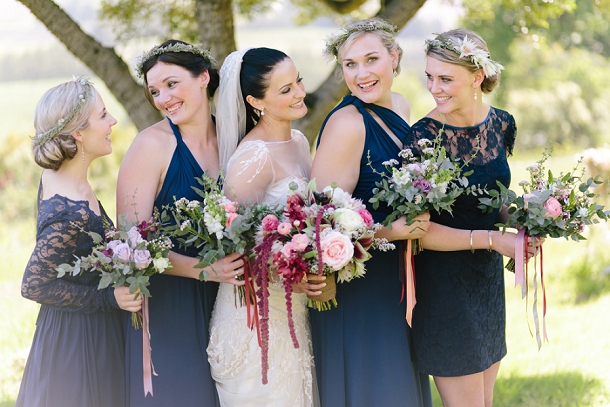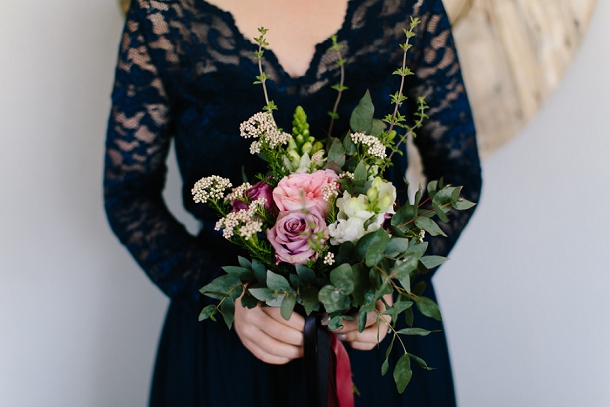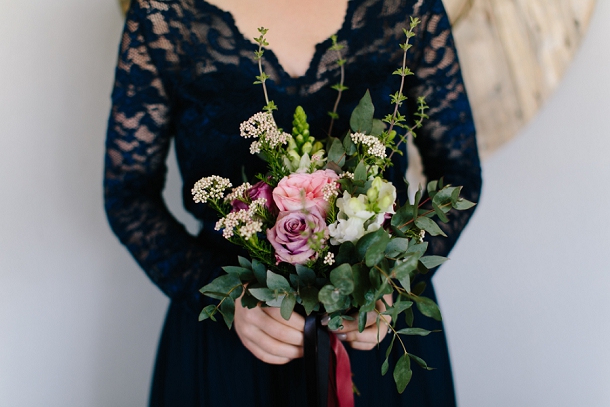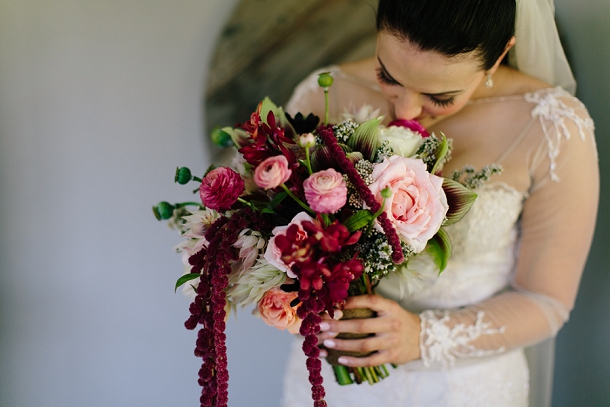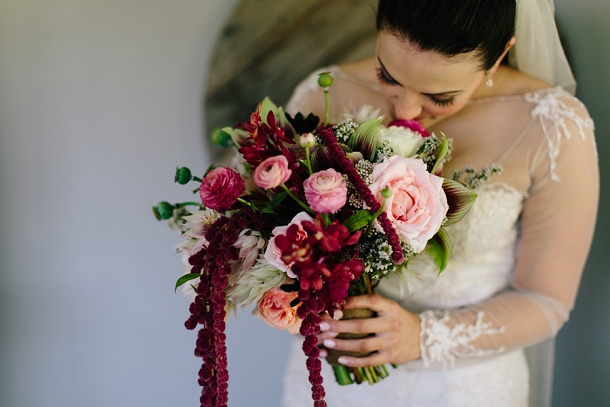 Love Story
Benjamin and I met on my birthday four years ago. We both studied in Wellington and become very good friends over a period of three years. Benjamin claims that for him it was 'love at first sight' and that he knew that I was the person he was going to marry, for me our friendship grew into a beautiful love story over time, during which I became completely in love with this wonderful man. He asked me to become his 'girlfriend' the old-school way – which was almost as romantic as his proposal and of course I said "yes" almost instantly! He truly is my best friend! We have the best laughs together and it's so much fun being married and experiencing this marvellous adventure.
The Proposal
Benjamin asked me to become his wife just over a year after we started dating. We had spoken about getting married, but I didn't expect him to ask me yet. One day he arranged for me to meet him for coffee and when I got to there he was sitting with our jewellery designer. I was completely surprised, but super excited, as we chatted about my engagement ring and what type of style I had in mind. He had the jewellery designer tell me that it would take a couple of months to have the ring made, so I didn't suspect anything would happen soon.
That same weekend he took me on a date where he had rented one of those old Volkswagen 'hippie vans' (which I love) and we drove up the West Coast. Because he is such a romantic and I knew that my ring was still being made I thought that it was just a date, but started suspecting something might be up as we drove further and he became more nervous. (He had the ring made within a week, all planned to not make me suspect anything.) He gave me the most beautiful flowers and we stopped at this gorgeous private beach where he had arranged a surprise picnic for the two of us. After the picnic we walked along the beach and when I turned around he was on his knee, ring in hand, and asked me to be his wife. I jumped up and down with excitement, cried instantly and said yes! It was the quickest I had ever answered any question and my heart was so full knowing that I was going to have the privilege of marrying this amazing man. Afterwards we met up with friends and celebrated our engagement. Yay!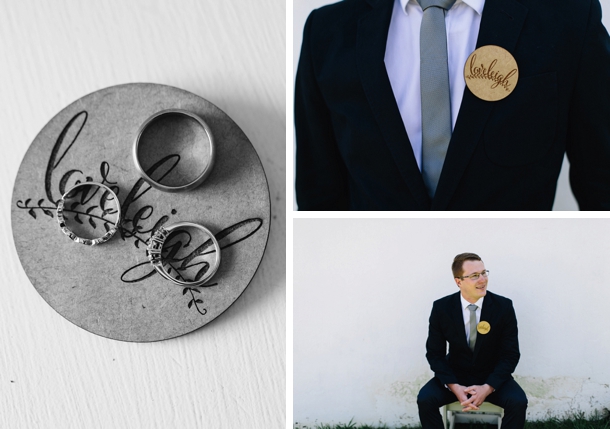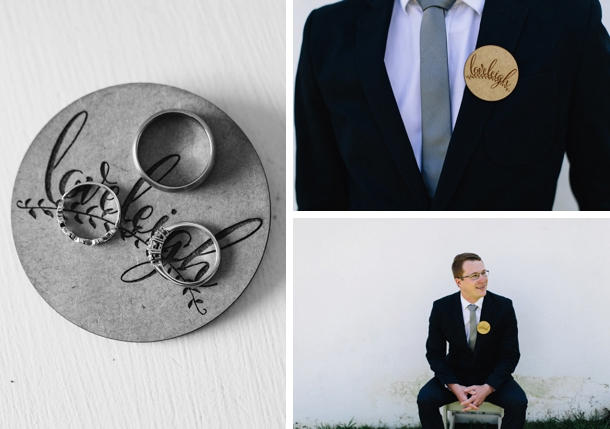 Wedding Style
We both love our families and friends and wanted our wedding to be a fuss-free, intimate celebration of our two lives becoming one. We also wanted it to be beautiful, fun and represent our values and beliefs; and of course for there to be good food, good music and lots of dancing. The look we wanted to create was something feminine and pretty, but with a few wild touches. The venue at Roodezand is so cozy and intimate, not at all your standard ballroom kind of venue, so everything had to fit in with our idea of our wedding just being an easygoing, relaxed visit with friends. For the containers and candles we sourced an eclectic mix of vintage candlesticks and vases to keep it homely. I really love Amaranthus so we used that deep red hue as our accent colour, combined with softer pastel shades of pink and cream. We used lots of herbs and foliage straight from the garden to keep things natural and give the flowers a more hand-picked feel. We had just reached the end of spring, so we had the very last soft and pretty Ranunculus, striped Amaryllis and Blushing Brides of the season to work with. Benjamin loves navy so we brought that through in his suit and with the bridesmaid dresses.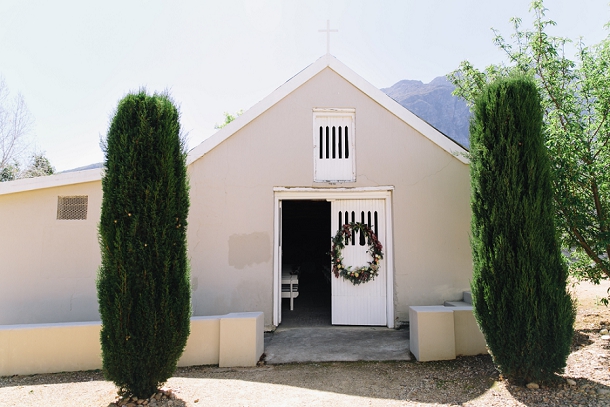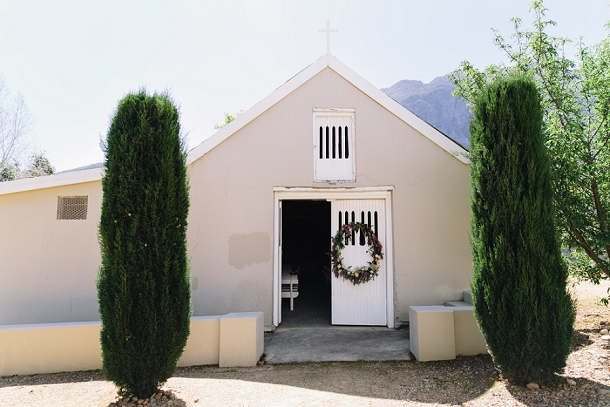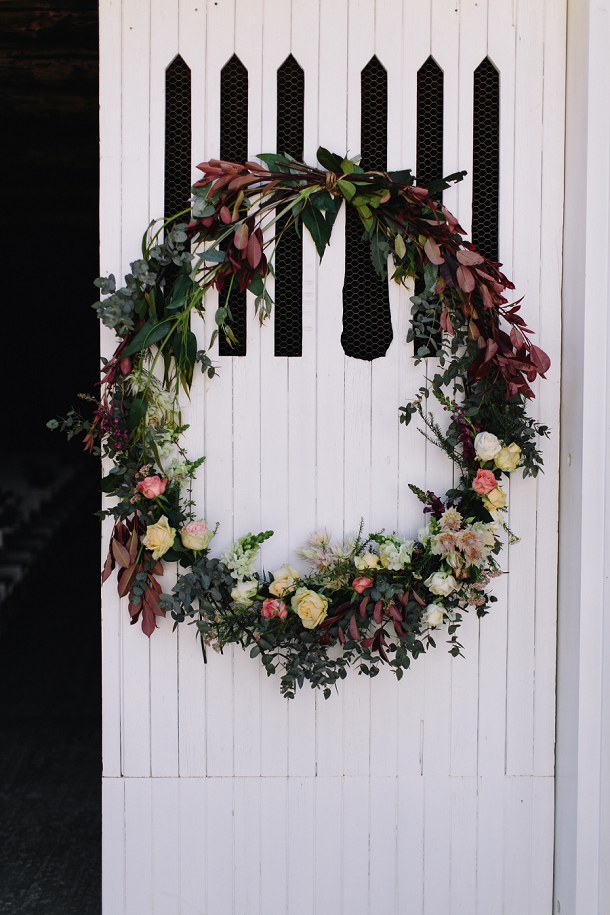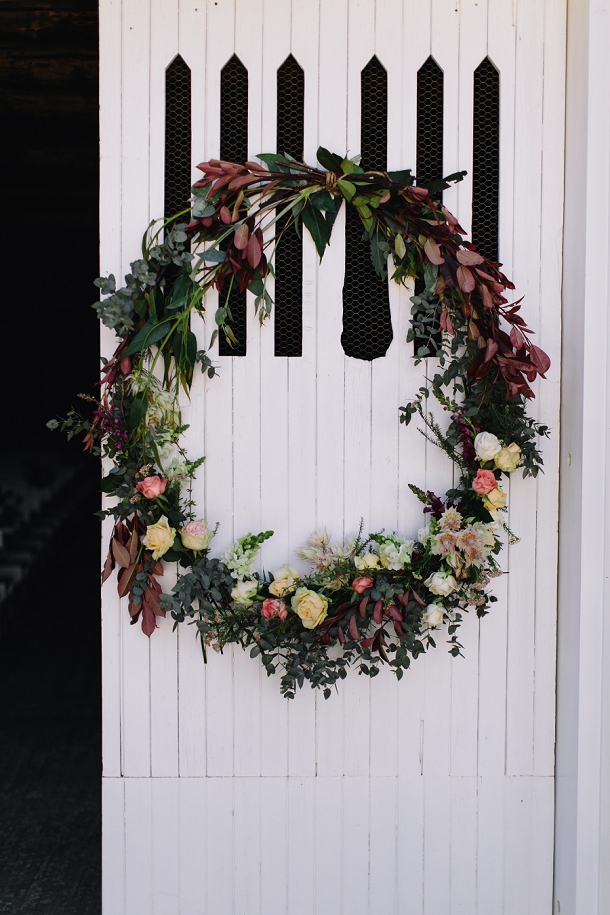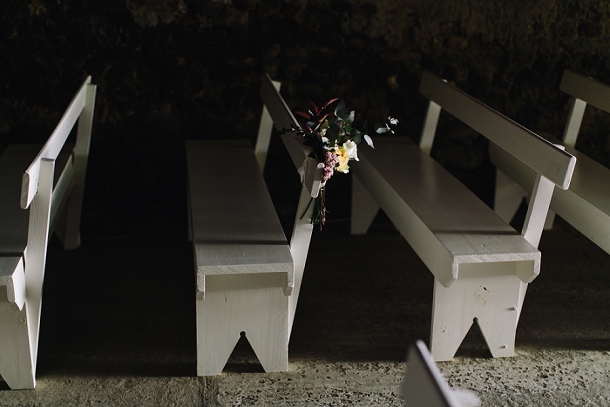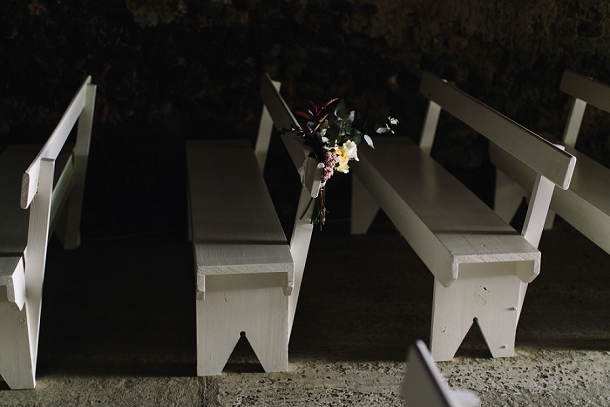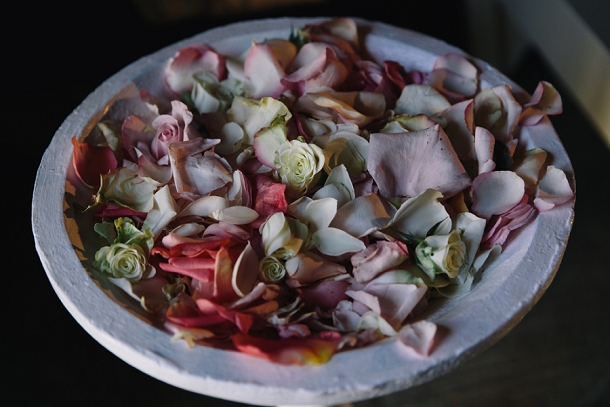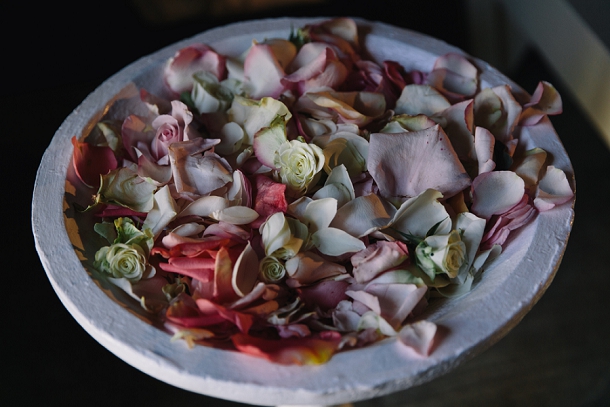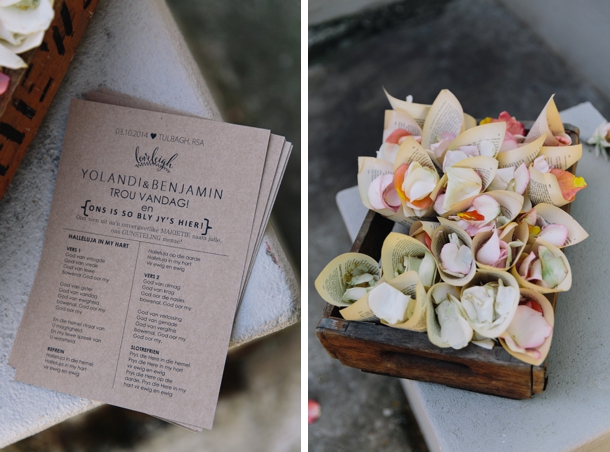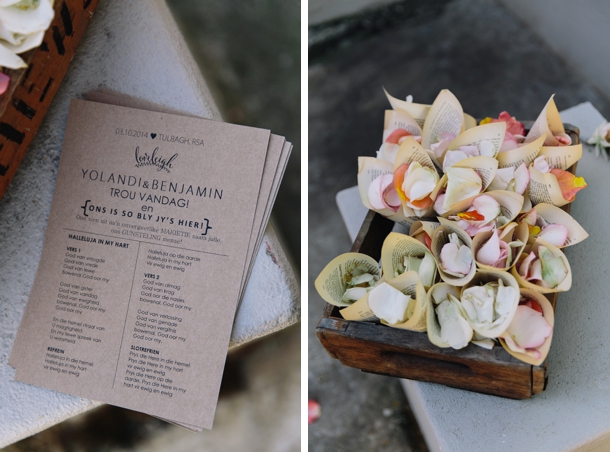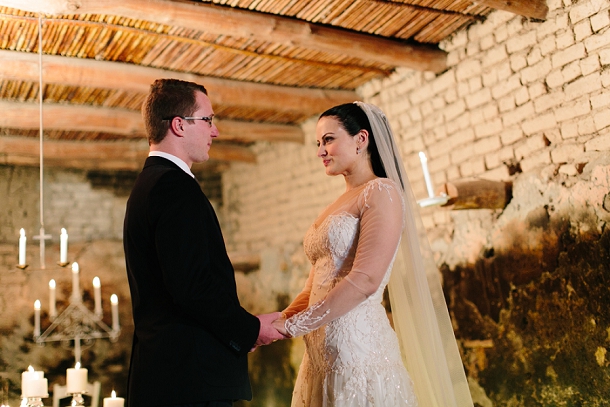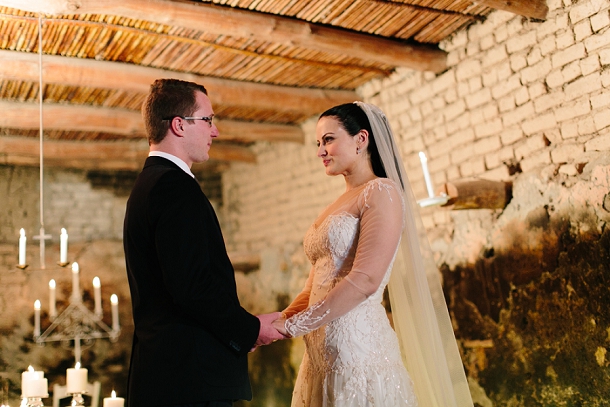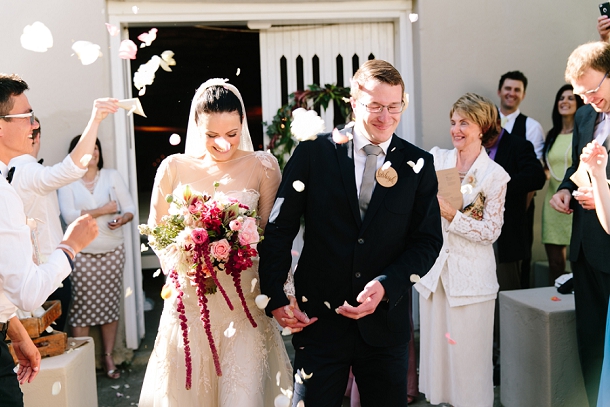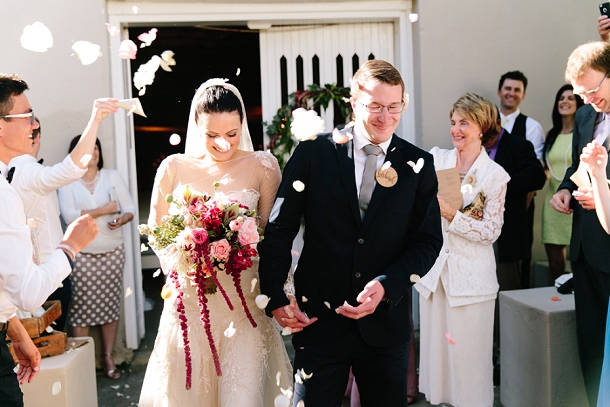 The Venue
The moment we drove up to Roodezand we were both speechless; we both love nature and the surrounding area of the venue is stunning! We also wanted an intimate, warm wedding and the venue gave us that homely, country feel we were looking for. It was the first venue we looked at and absolutely loved it. Needless to say we didn't look at any more.
The Wedding in 3 Words
Full of love!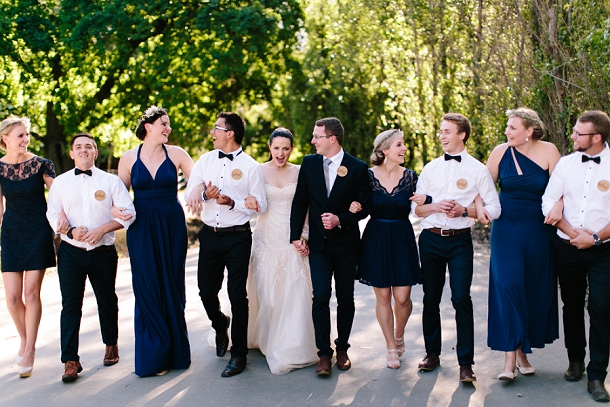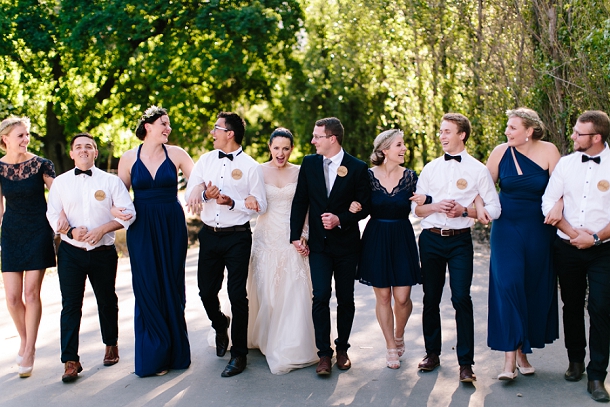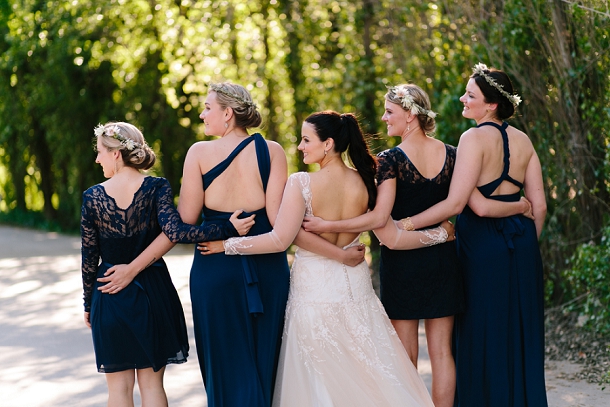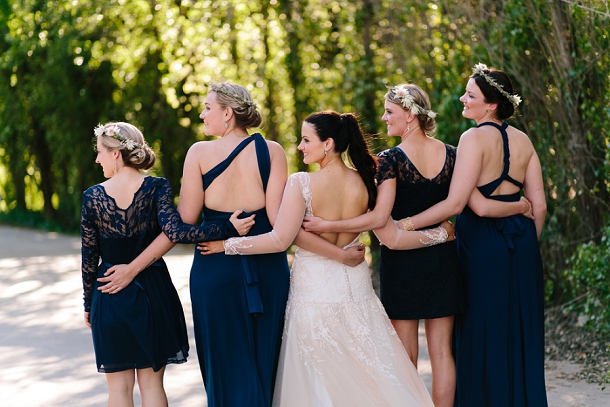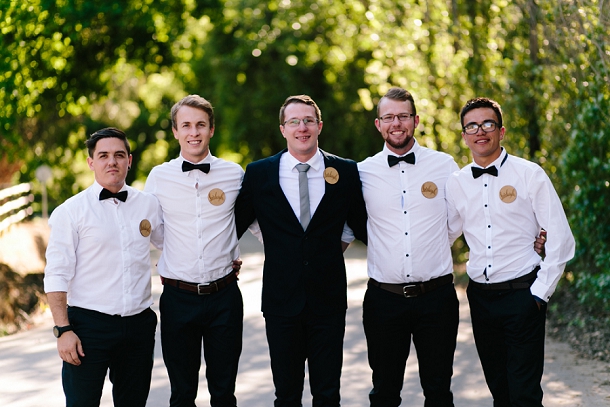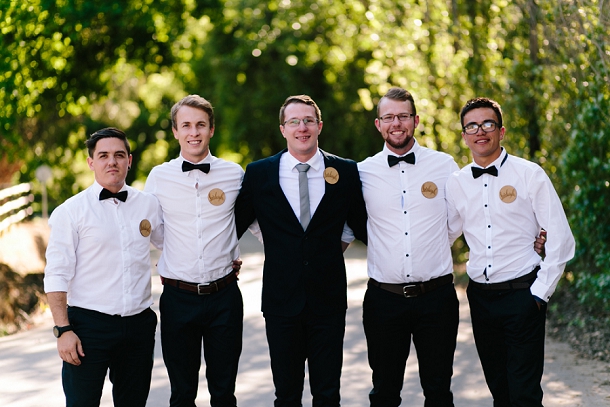 The Flowers
Feminine and pretty, but with a wild side. I love flowers, and Tanya Odendaal from Studio BLOEM was amazing! She knew exactly how to bring the ideas I had to life and was an absolute joy to work with. Her passion, hard work and excellence was contagious and it really shone through with our flowers on the day! I even cried when I saw my bouquet, which was such a beautiful moment. I loved loved loved my wedding flowers.
The Dress
My dress was my grandmother's vintage 1959 wedding dress. She had kept it all these years and said that I could use it if I wanted to, which was very special. I loved the idea of using her dress's material in making something new and beautiful that would incorporate my personality and style. A friend, the wonderful Nina Christine, made my dress. I knew that I wanted long sleeves, a low back and it to be really flowy and 'dream-like' and she helped bring this to life. I absolutely adored my dress.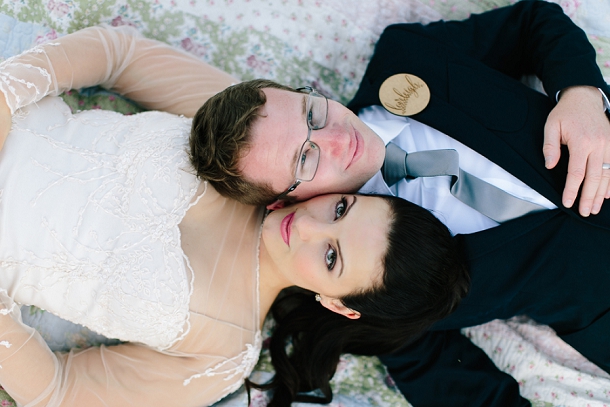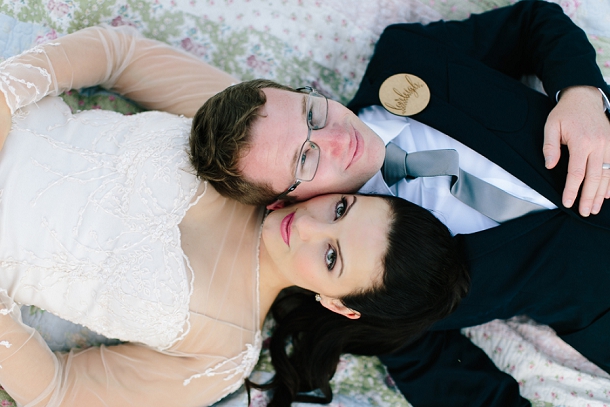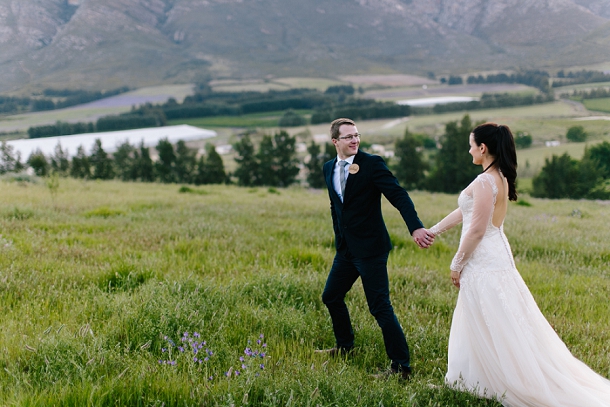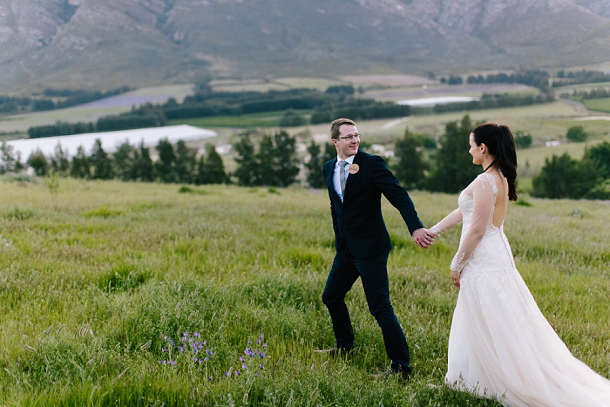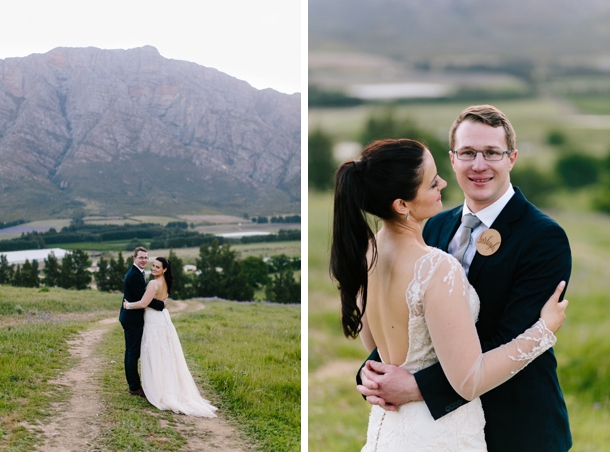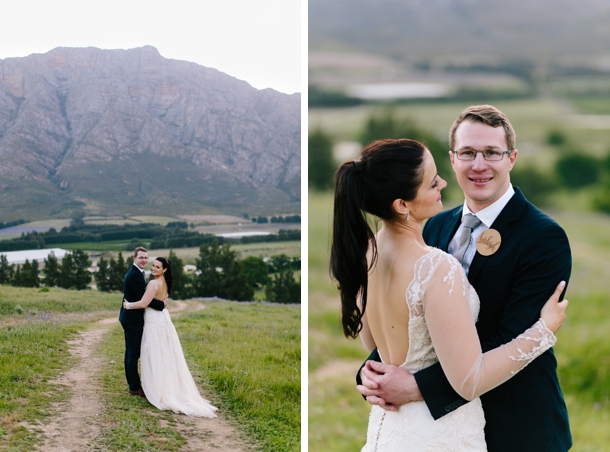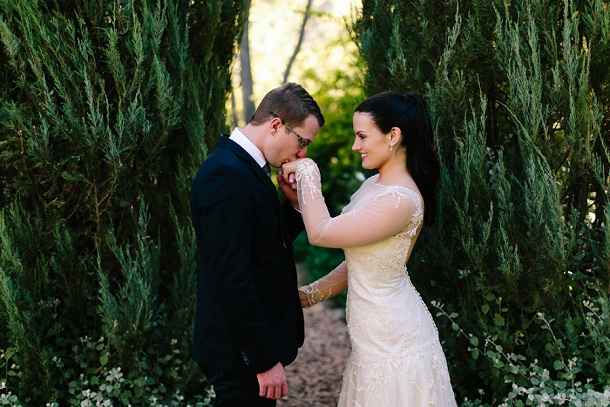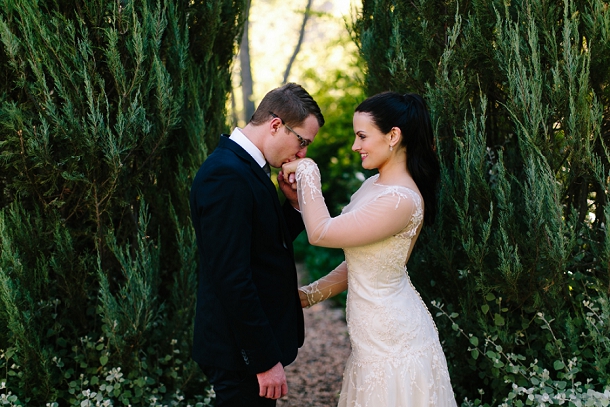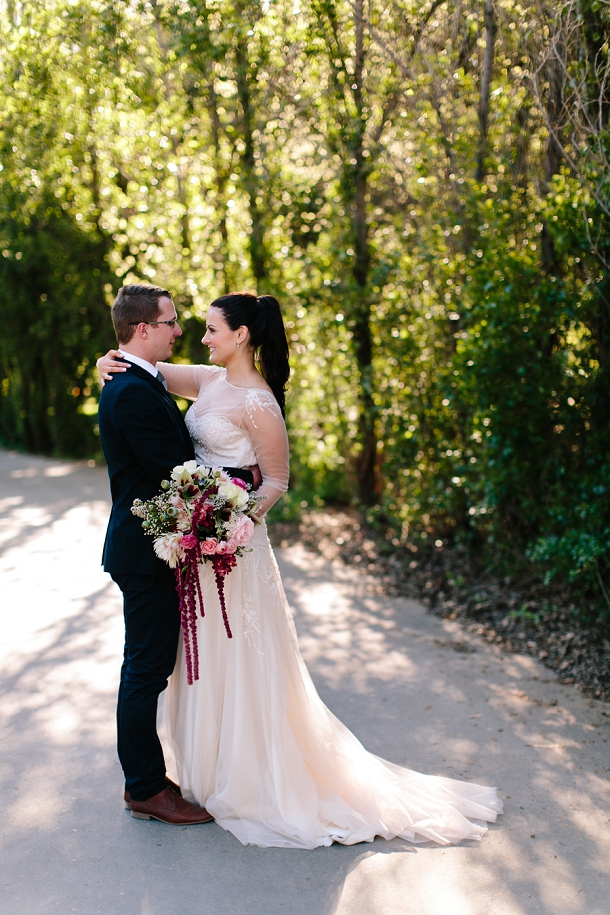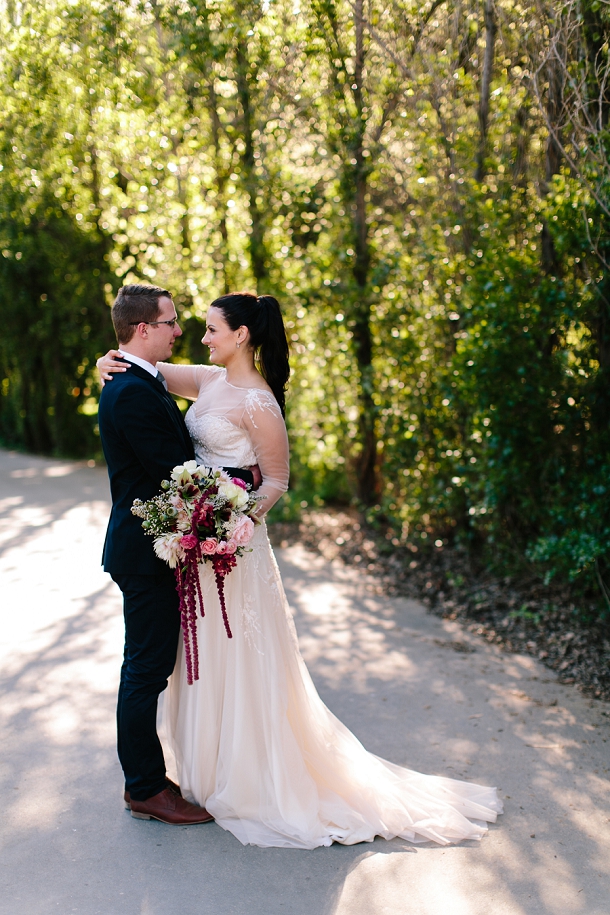 Favourite Detail
As a surprise Benjamin had a wedding ring made for me. I had no clue. So you can imagine my surprise when he put on my engagement ring and took the most beautiful wedding band out of his pocket. I cried. Again. It was such a special gift and just shows his kind, generous, romantic heart. It was my absolute favourite detail of our entire day.
Memorable Moment
The wonderful feeling after we were announced "husband" and "wife". Such a joyous moment!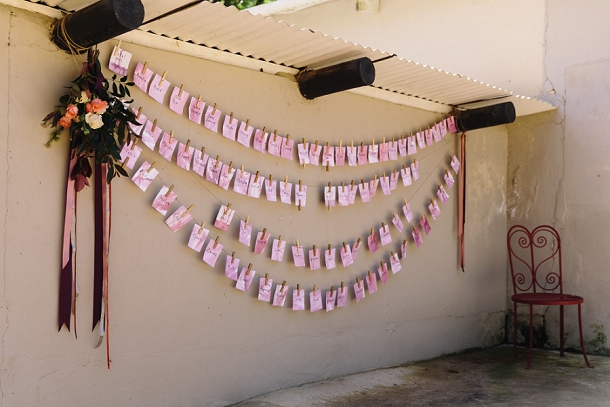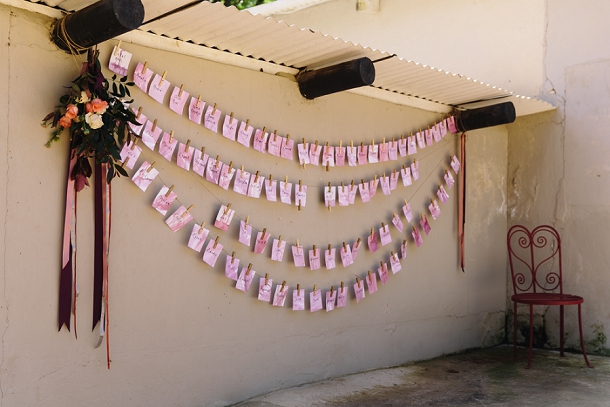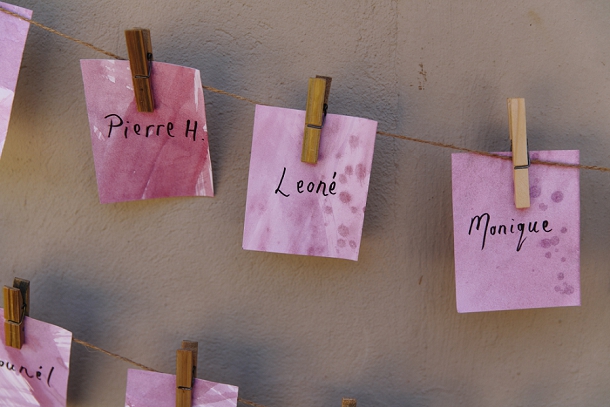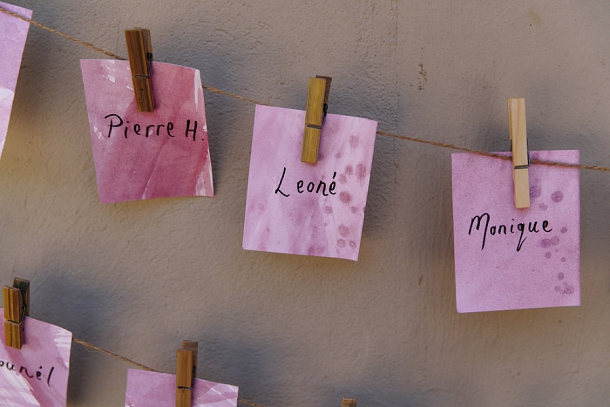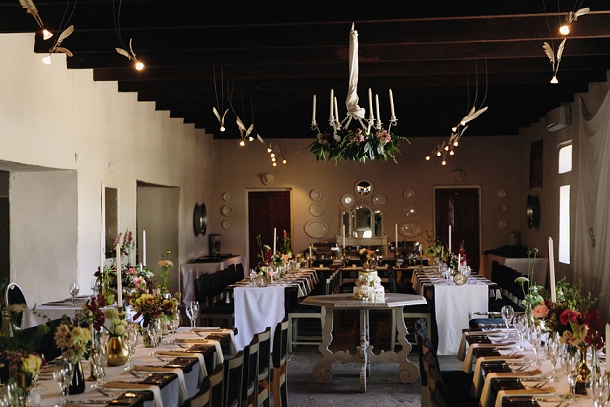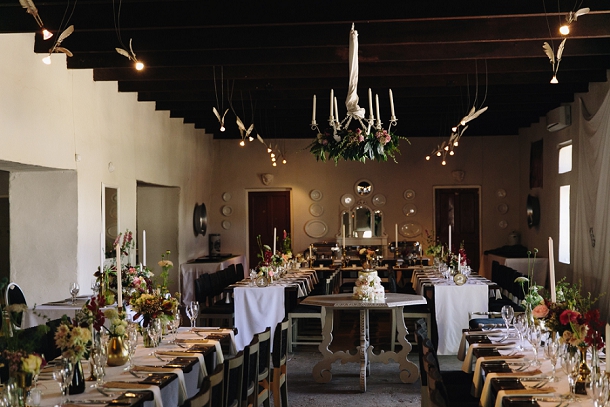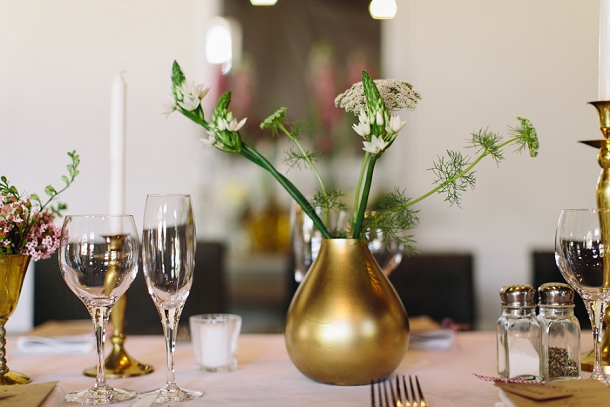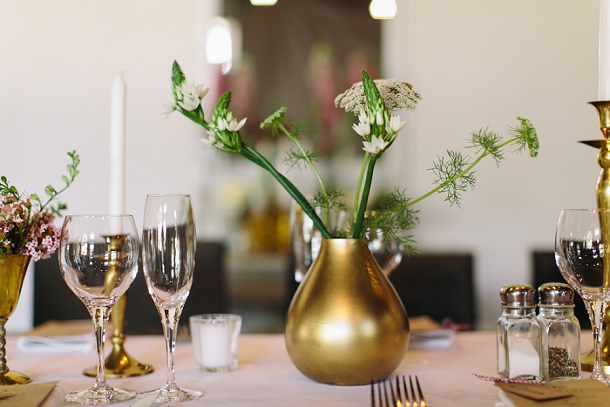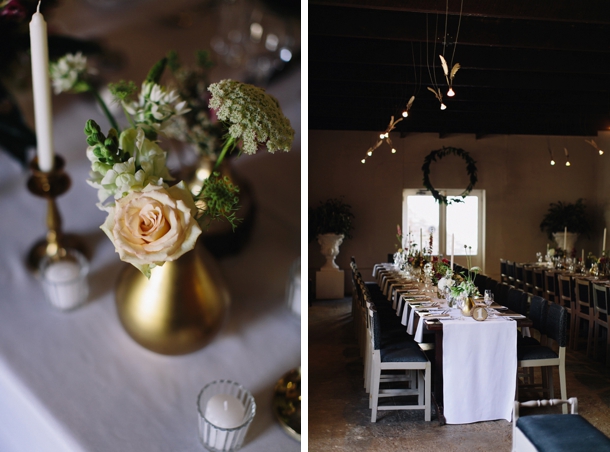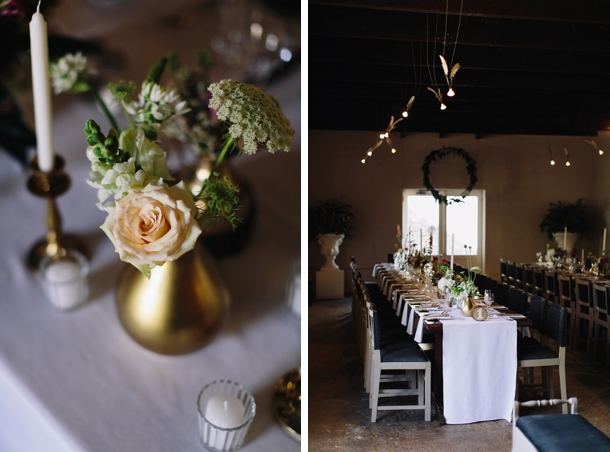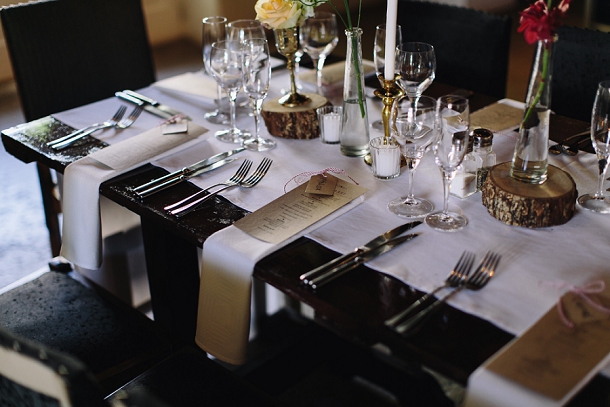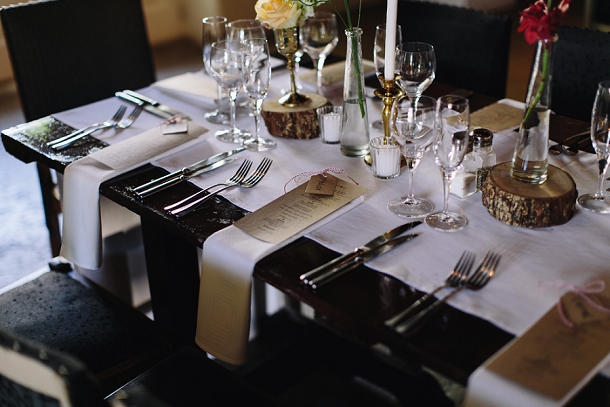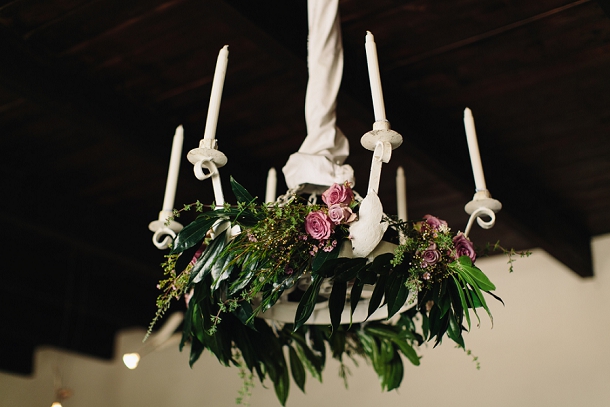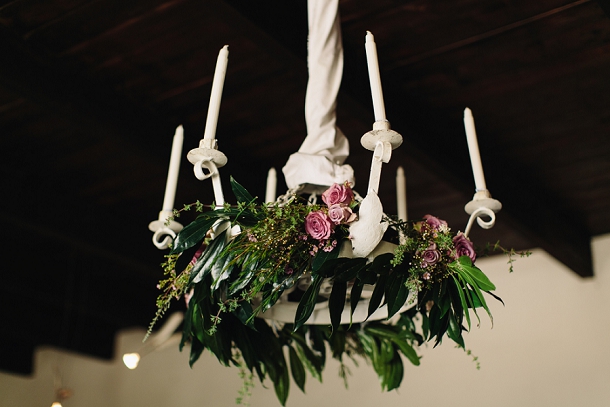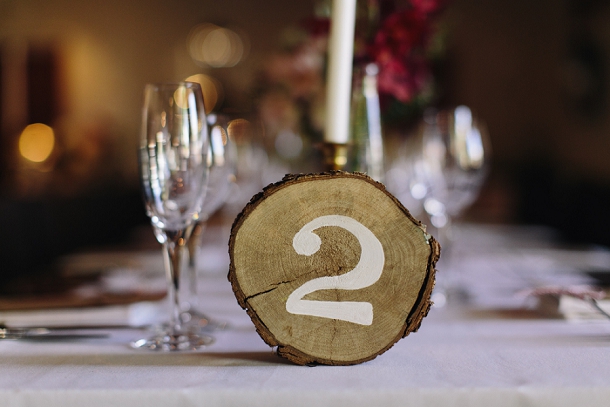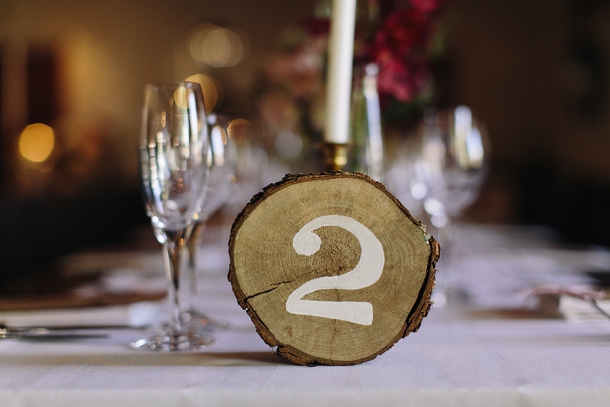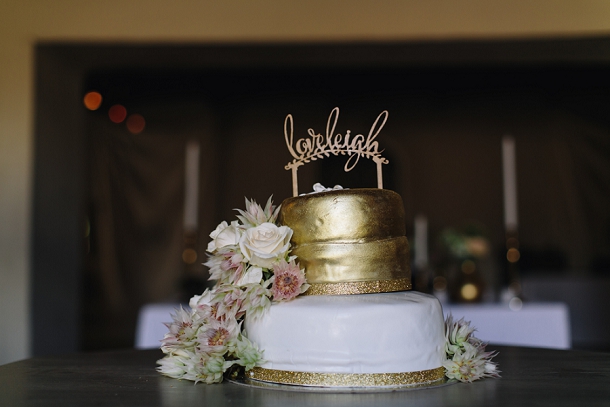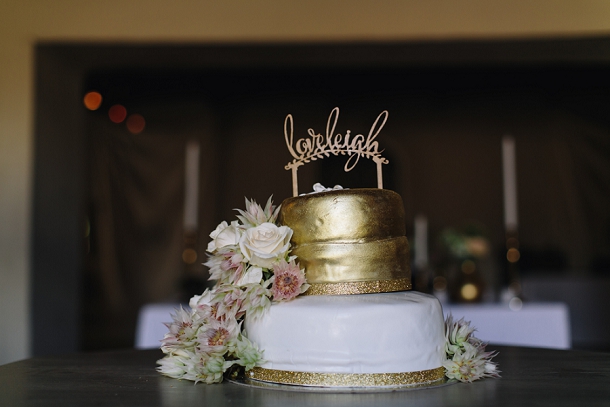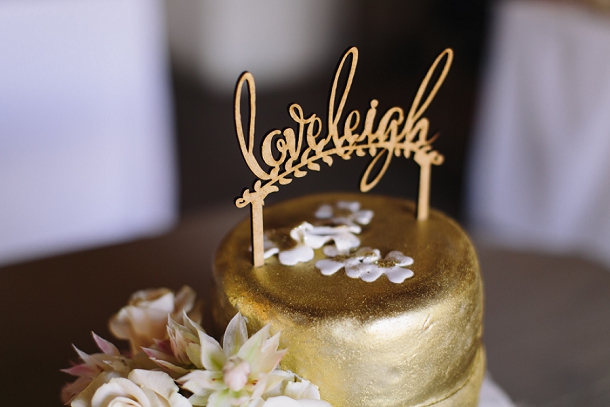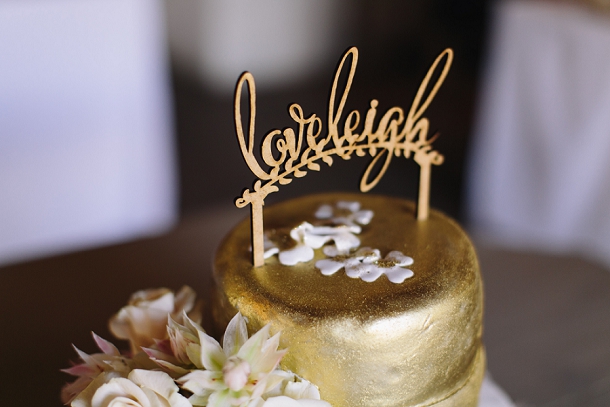 The Honeymoon
We were in the Cape and surrounding coastal towns. We just relaxed and had so much fun. Best vacation ever and we were spoiled so much. Some parts of our honeymoon were a surprise which was lovely!
Advice for Future Brides & Grooms
Have fun! Spend quality time together and spoil one another with gifts and surprises. Decide what "feel" you want your day to have and stick to that in making decisions – this makes planning so much simpler. Don't sweat the small stuff. And good, trustworthy service providers eliminate almost all the stress of planning your wedding. So choose wisely. Knowing that there are people in charge of making everything beautiful and helping things run smoothly is such a blessing, so you and your groom can just relax and enjoy the day.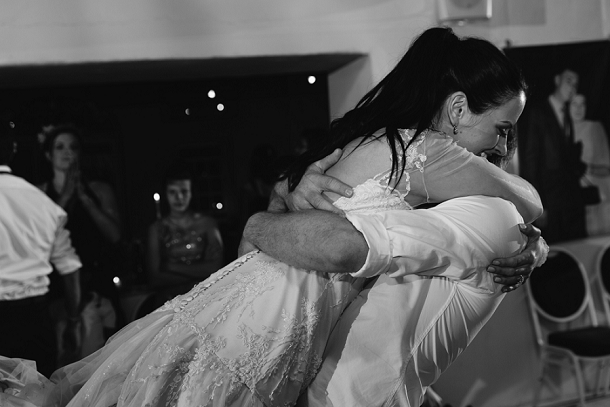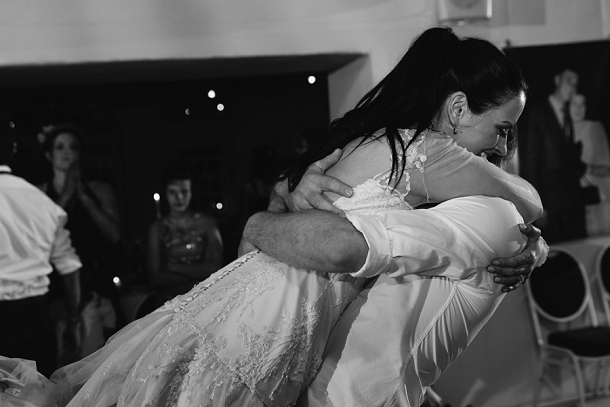 You can see more from this wedding on Heather Steyn's blog.
SERVICE PROVIDERS
Venue & catering: Roodezand | Photography: Heather Steyn Photography | Videographer: Arm and Legg Productions | Cake: Sume Cabello (friend) | Flowers & décor: Studio Bloem | Stationery & website: Riaan Jacobs (friend) | Bride's dress: Grandmothers vintage 1959 dress with changes by Nina Christine | Hair & makeup: Tittewyt Hair and Make-up | Groom's attire: Country Road | Hiring: Studio BLOEM | DJ: DJ Dean