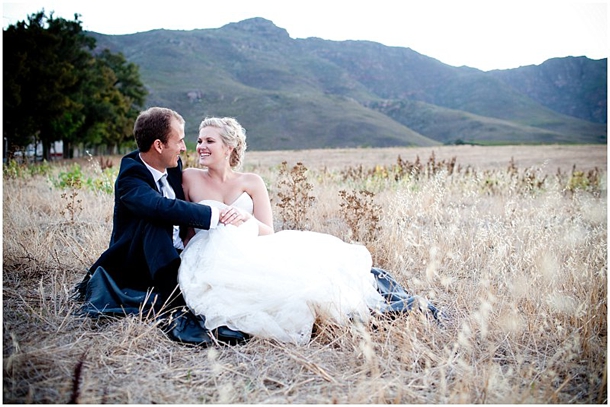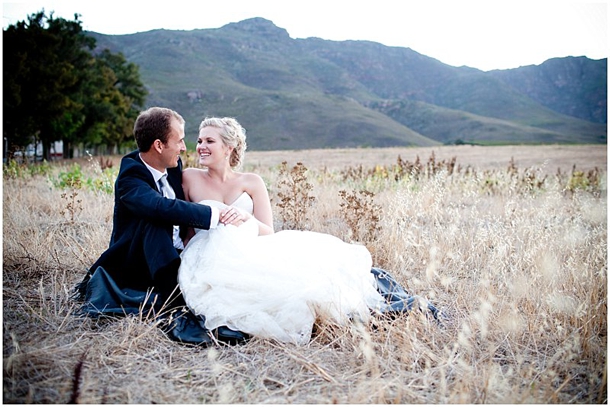 Whenever people ask me how I choose which weddings to feature, I end up talking about the Ooh Moment. The detail or idea or photograph that makes me go "ooh". Literally. If you sat next to me while I was looking at it, you would hear that I actually say "ooh". There were quite a few oohs in today's beautiful wedding from photographer Heather Steyn (Hello! Bride and bridesmaids hairstyles! And dresses! Wildflowers! Wreaths!) but the biggest one came when I realised that each table had its own little decor theme. Each cleverly thought out (and super pretty) and each meaningful to the bride and groom. It's like awesome table decor using found objects, times multiple. Or like a little art installation. It's completely adorable, and it turns an already lovely wedding into a veritable ooh-fest. And that's not all, because this sweet couple, who have careers as Afrikaans teachers in common, also share another commonality – that their fathers are both ministers. So who's to perform the ceremony? Well, both of them! How cute is that? Very, that's how. Now go forth, and ooh.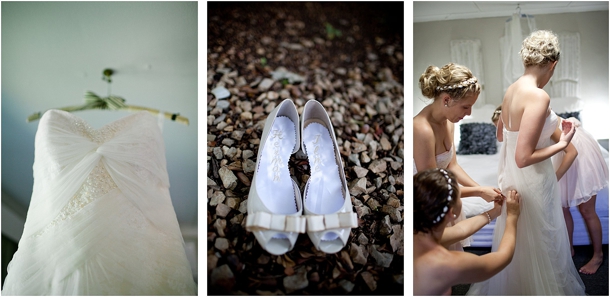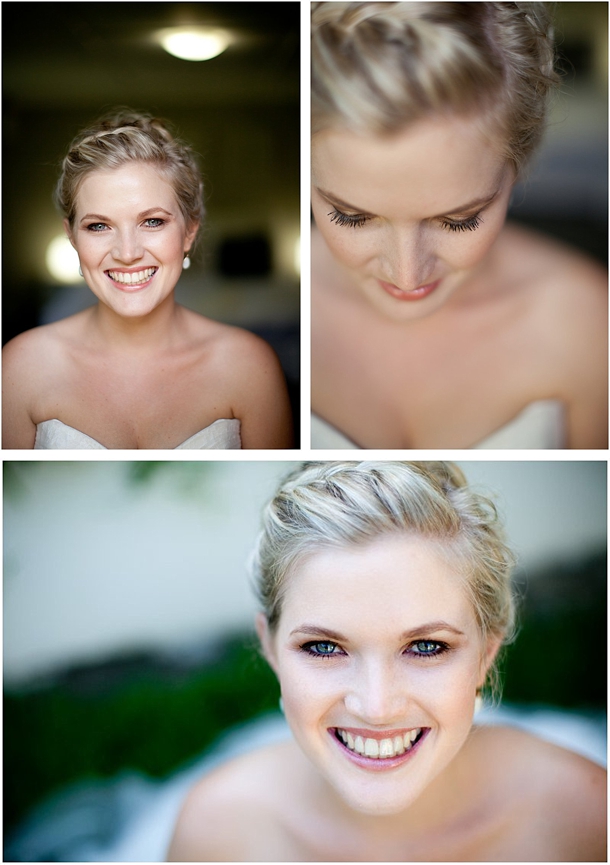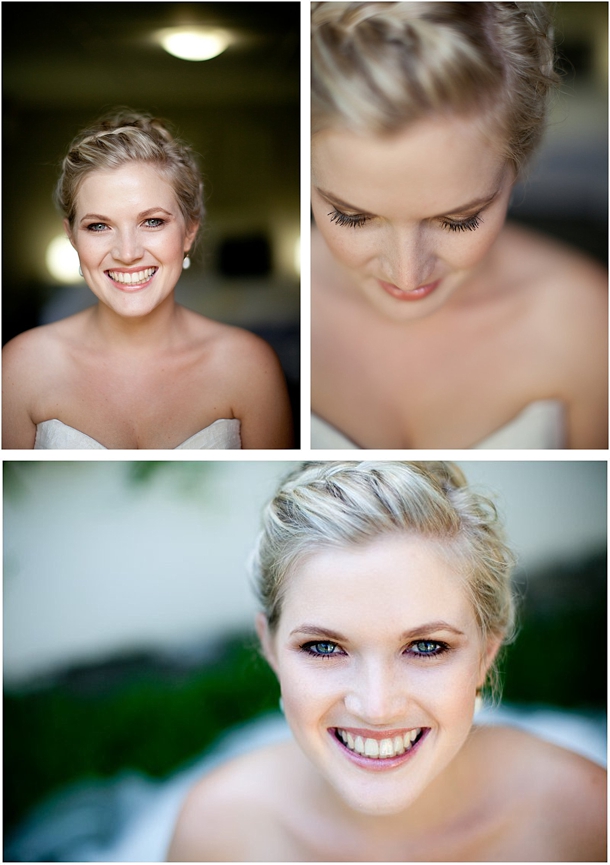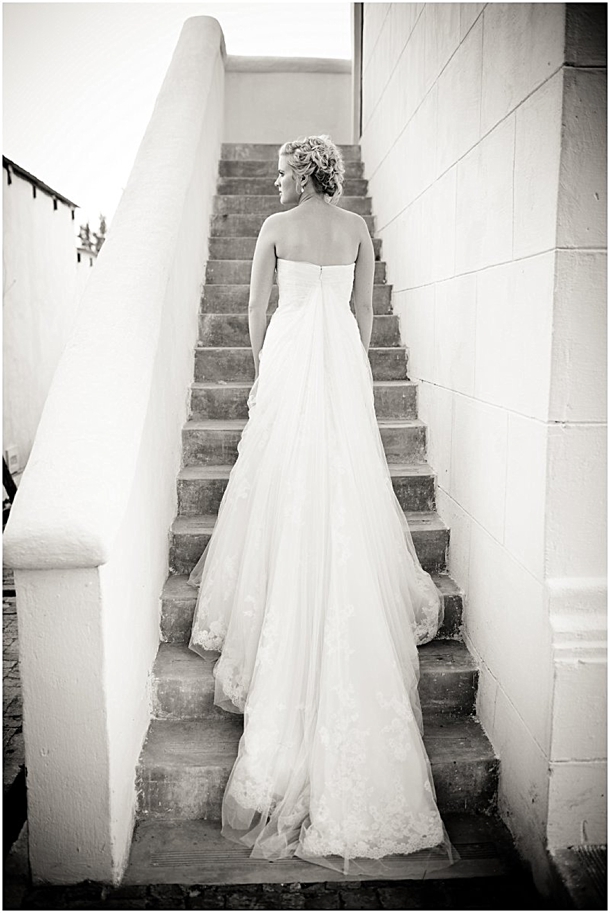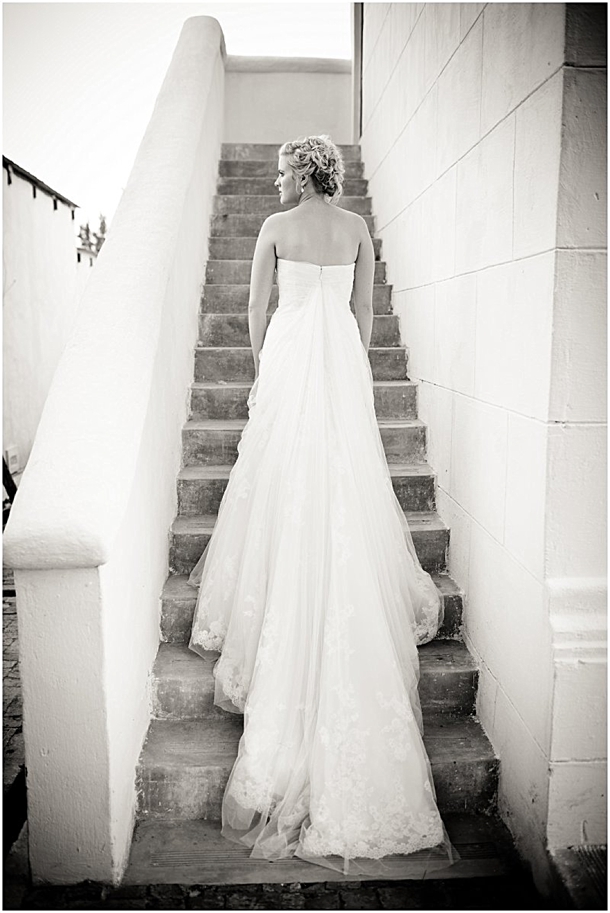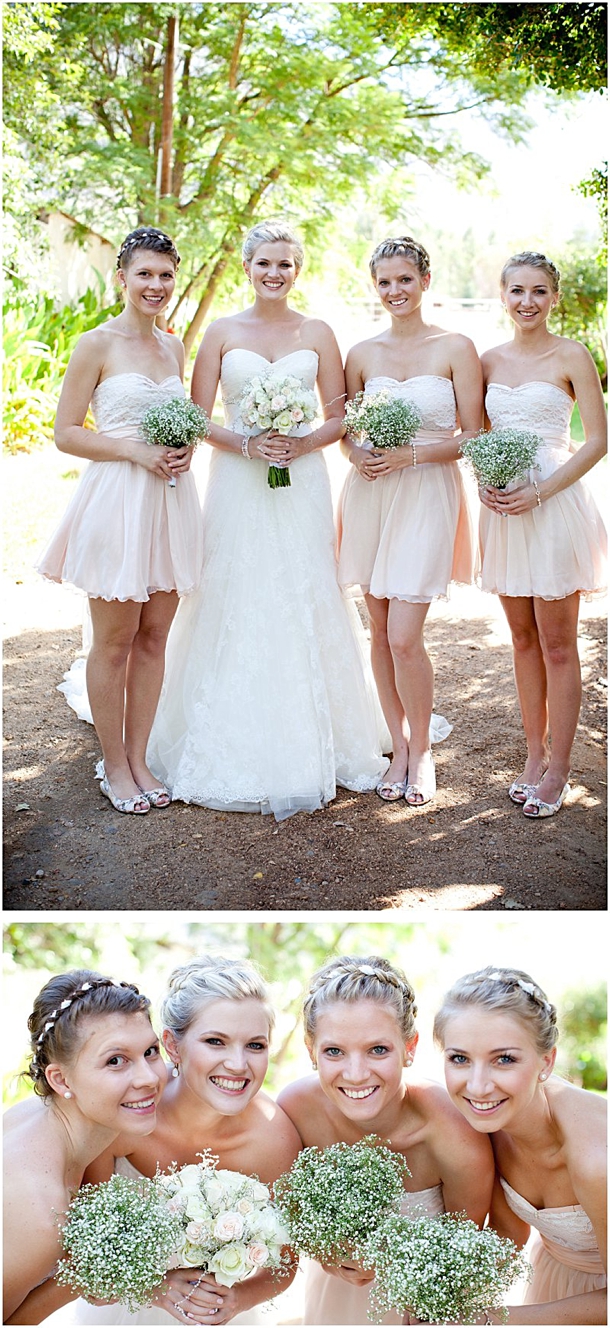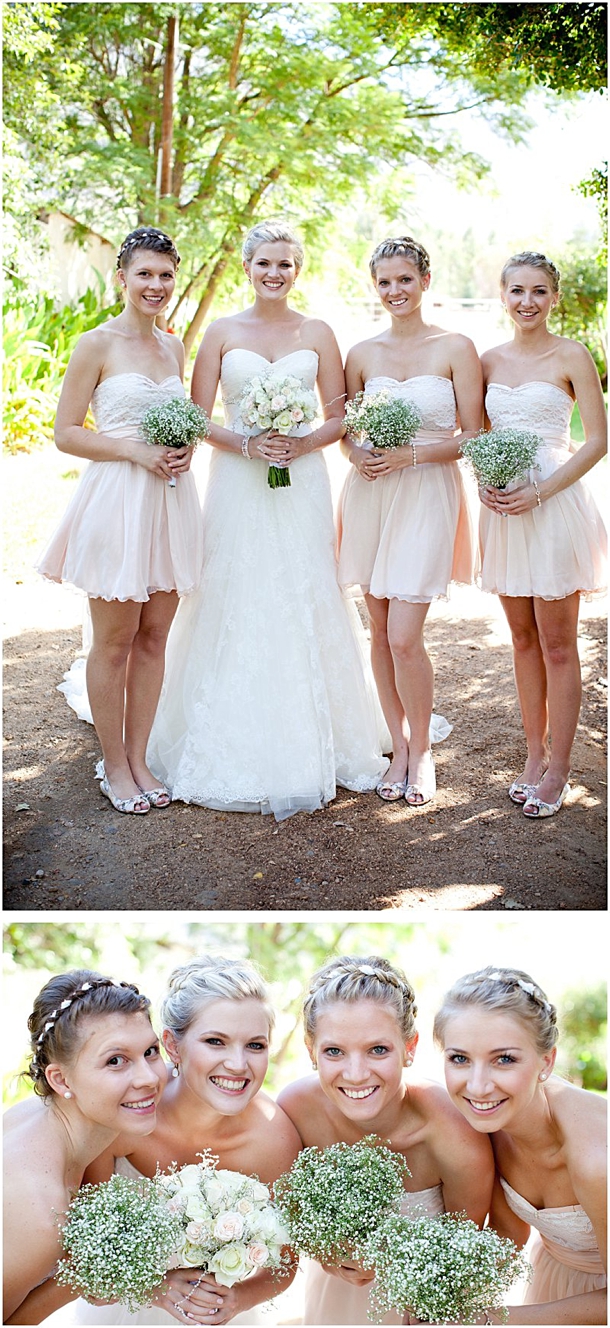 From the beautiful bride, Ilne:
Herman and I saw each other in one of our classes at university. I can still remember the first time I saw him, but we only met officially after three years, at a friend's birthday. The rest is history!
He proposed at a little lookout point in Constantia.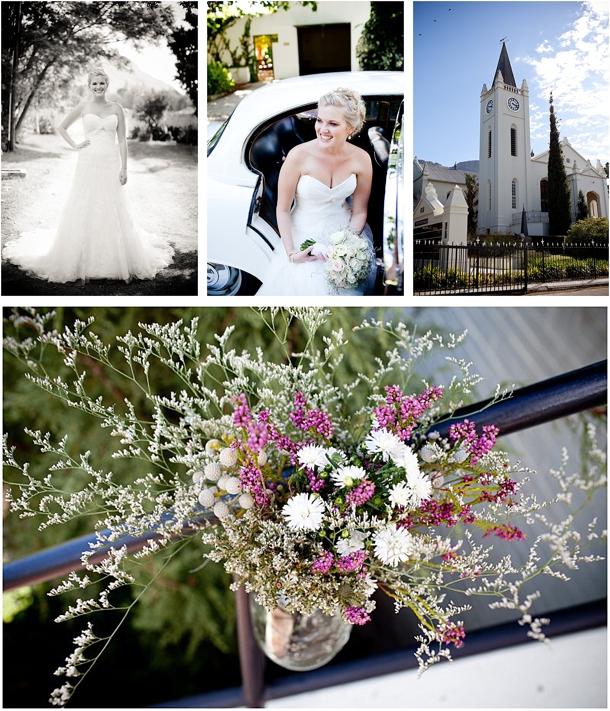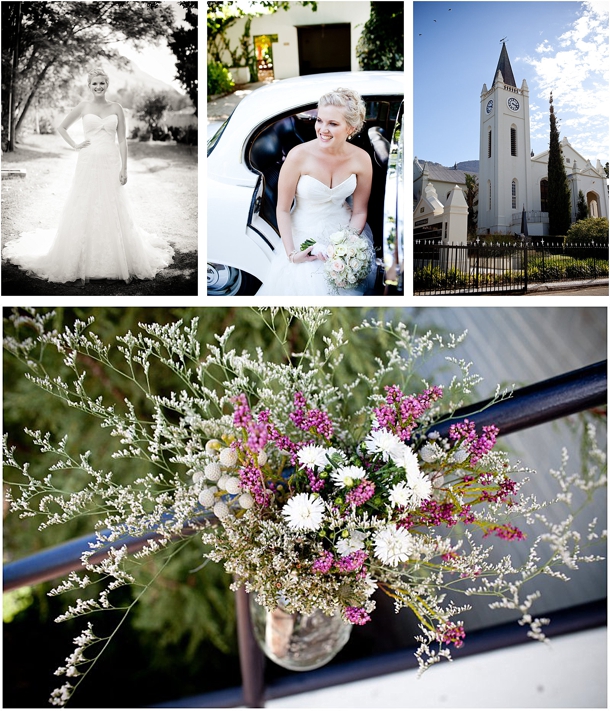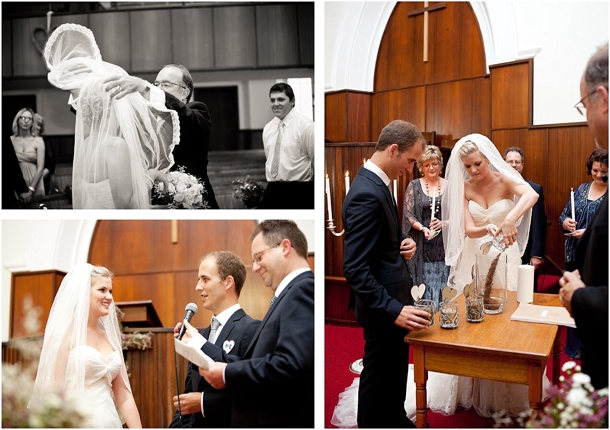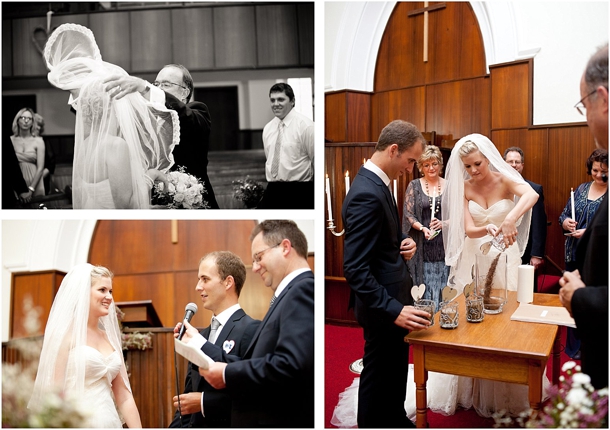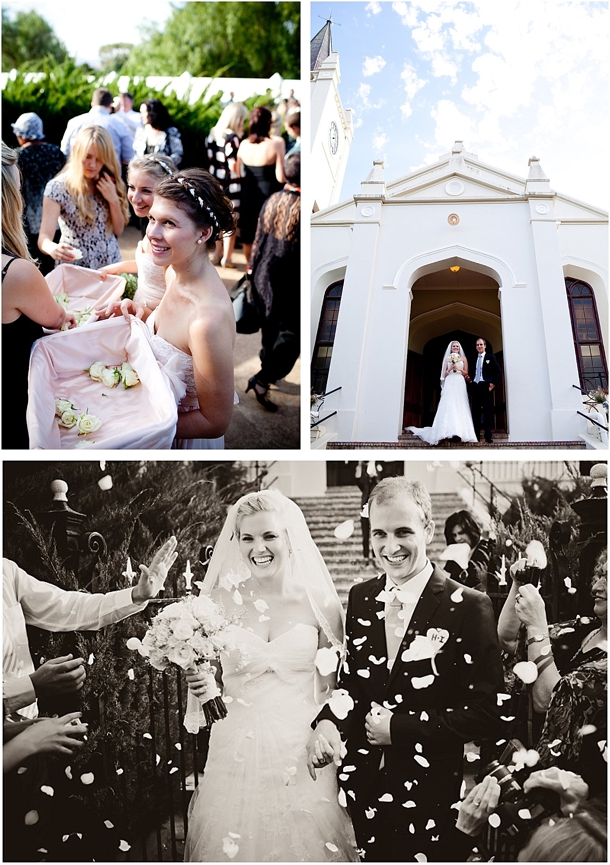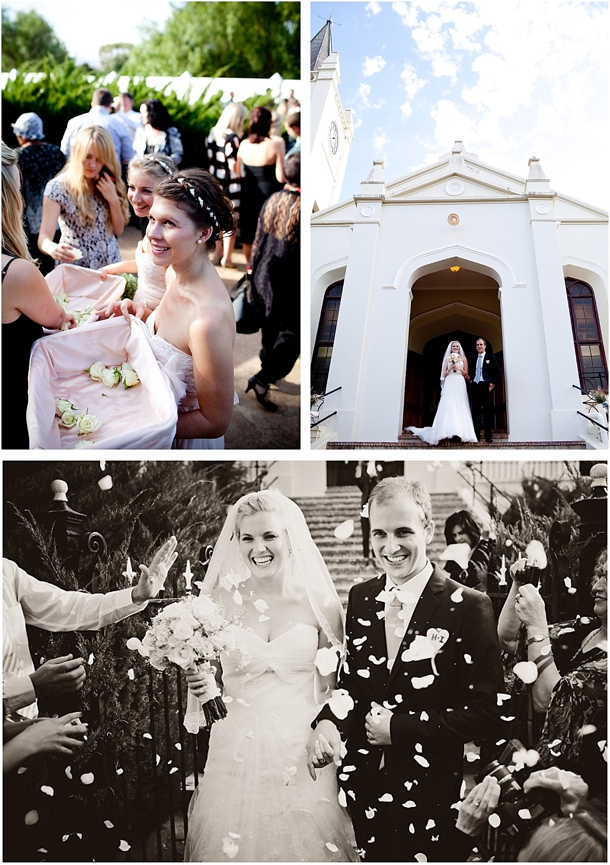 For our wedding, I wanted something soft and romantic. My colour scheme included pastels such as peach and green with cream. Each table had a unique theme that expressed our different personalities or things we grew up with. We made wreaths from fynbos, such as heather and slangbos, with the themed décor inside them. We also used a lot of candles.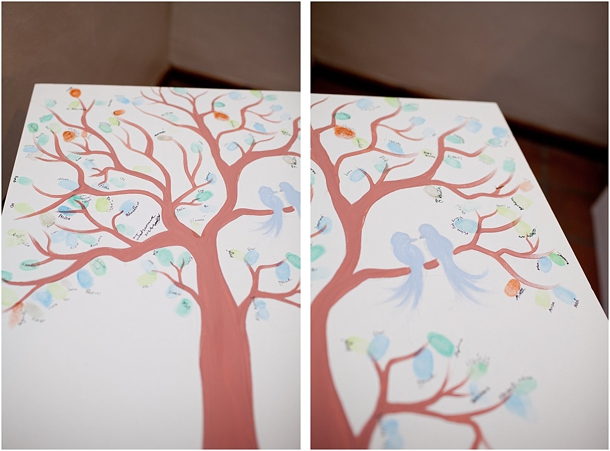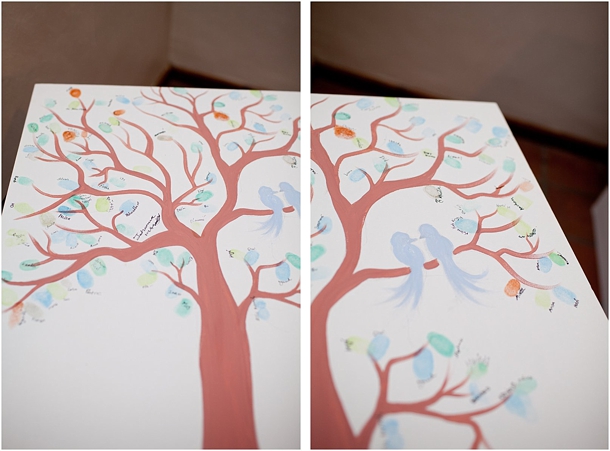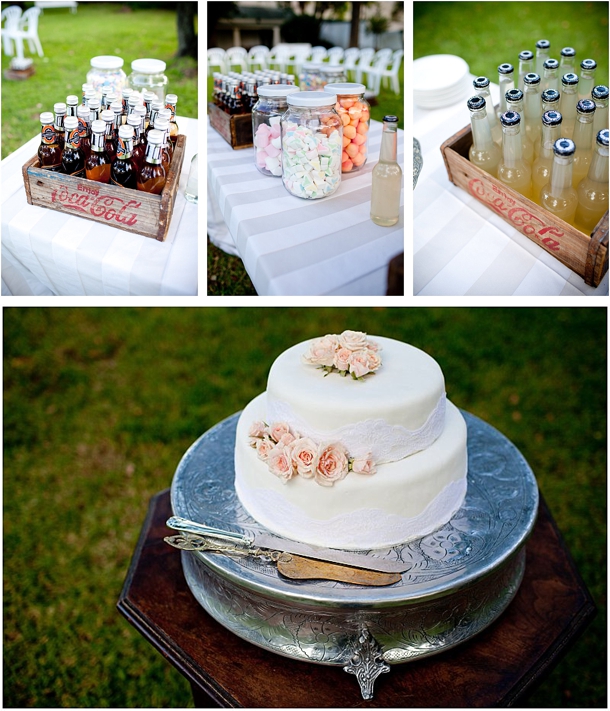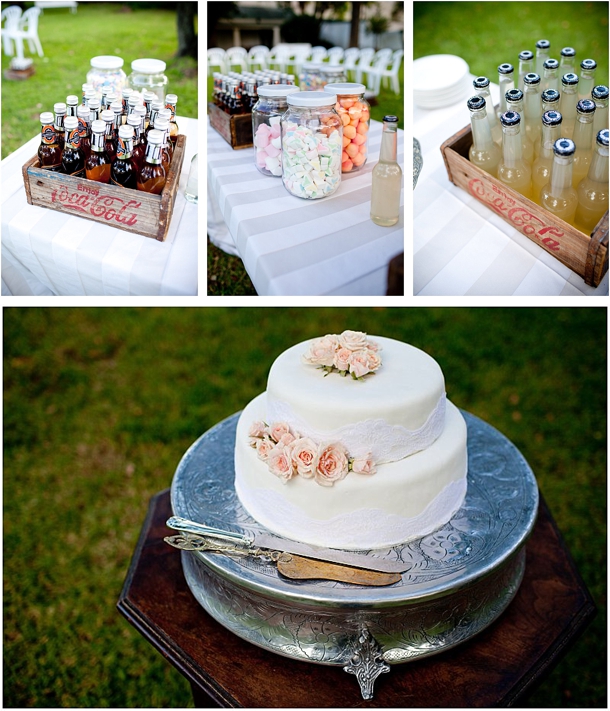 We did everything ourselves, with the help of our families. My mom did most of the planning and really captured my ideas, while adding unique aspects to this special day. She also made the soft peach bridesmaid dresses, which I loved! Herman and I made the gifts for the guests, and the ceremony was conducted together by our fathers, who are both ministers. It was so special to have both of them share in our special moment and it made it really personal.
Another big highlight for me was my wedding dress. I LOVED it; it was exactly what I wanted!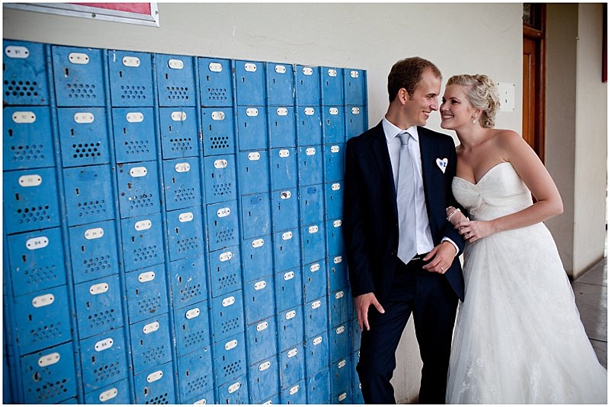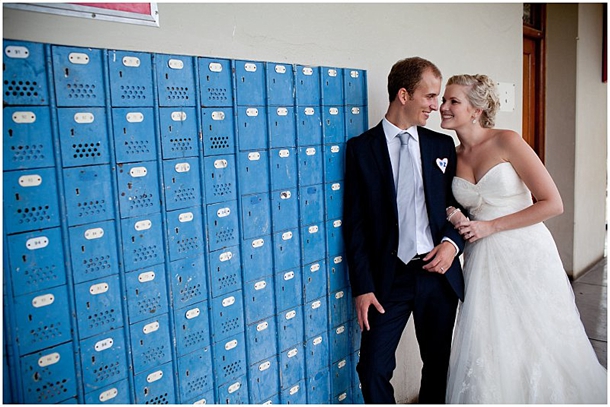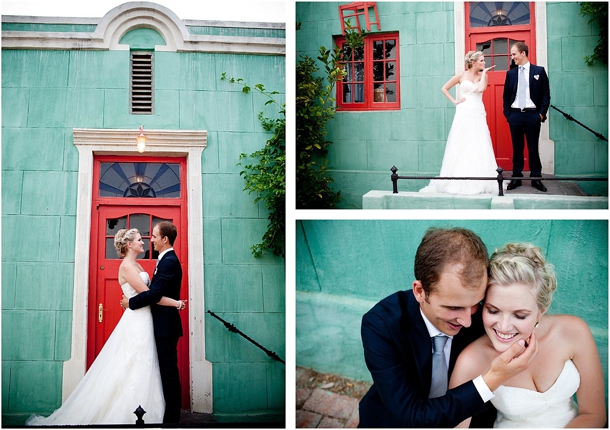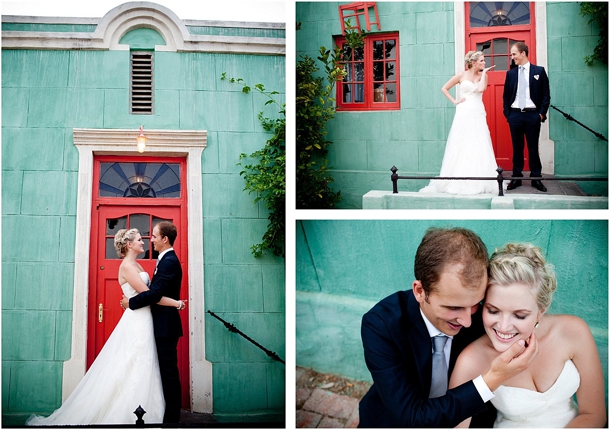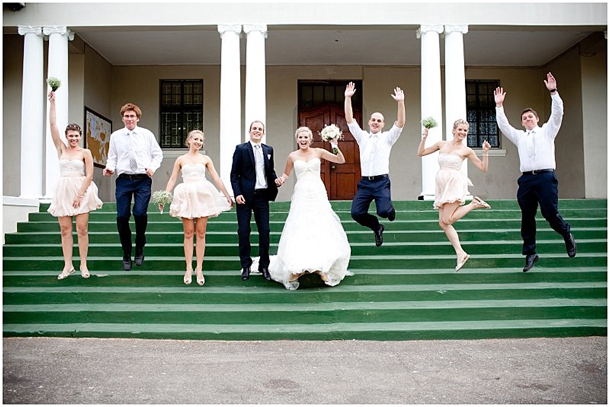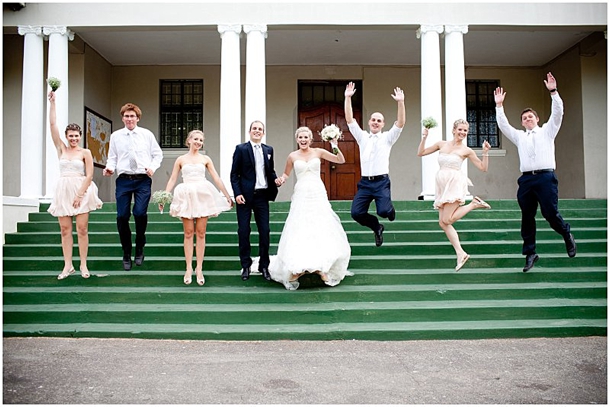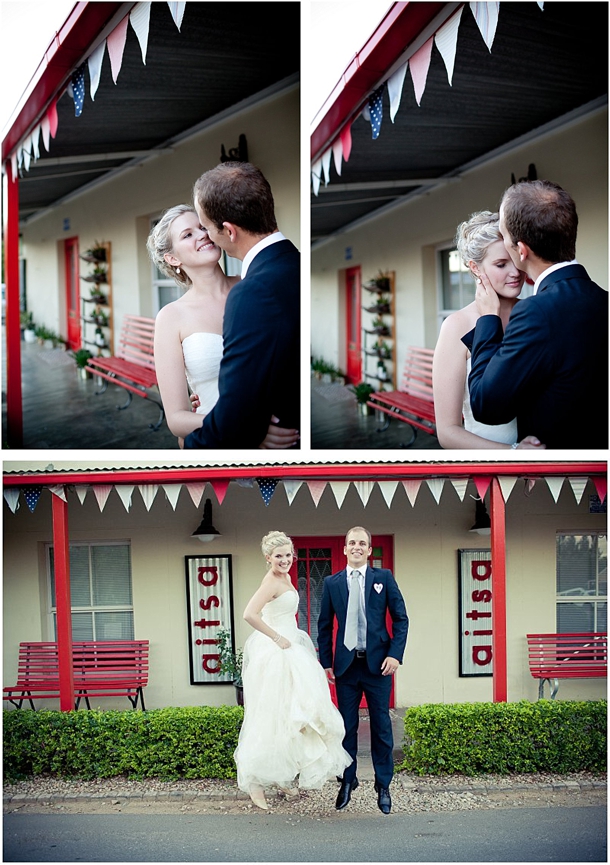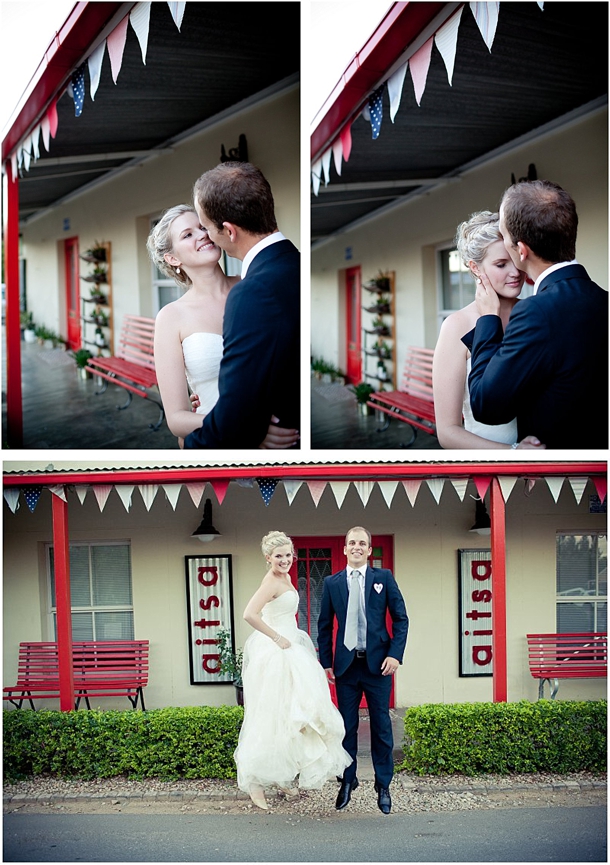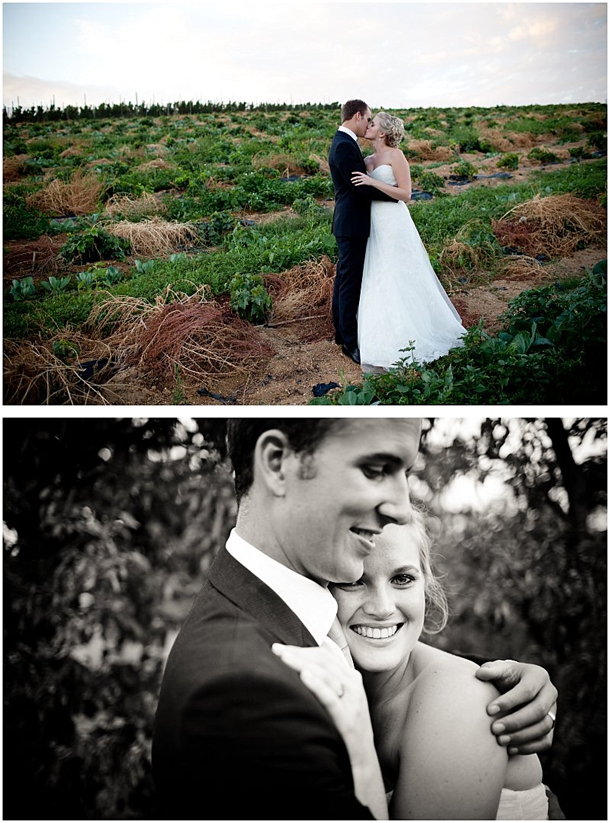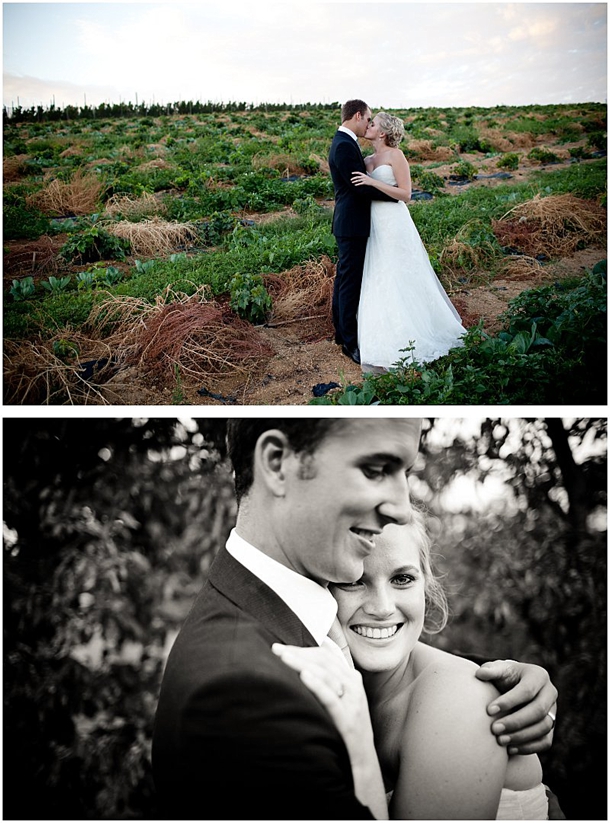 The great thing about a wedding is that you have the chance to get all your family and friends together. It was so much fun for me, seeing them all have such a good time!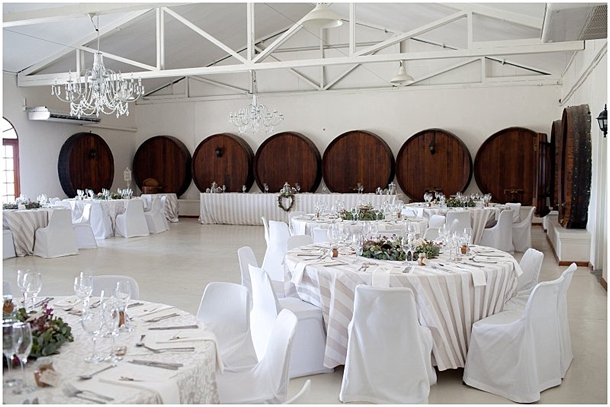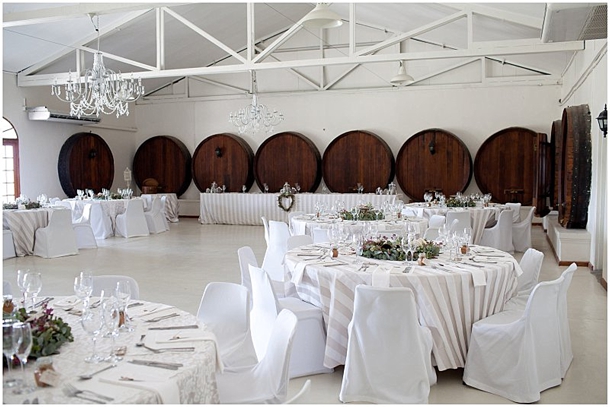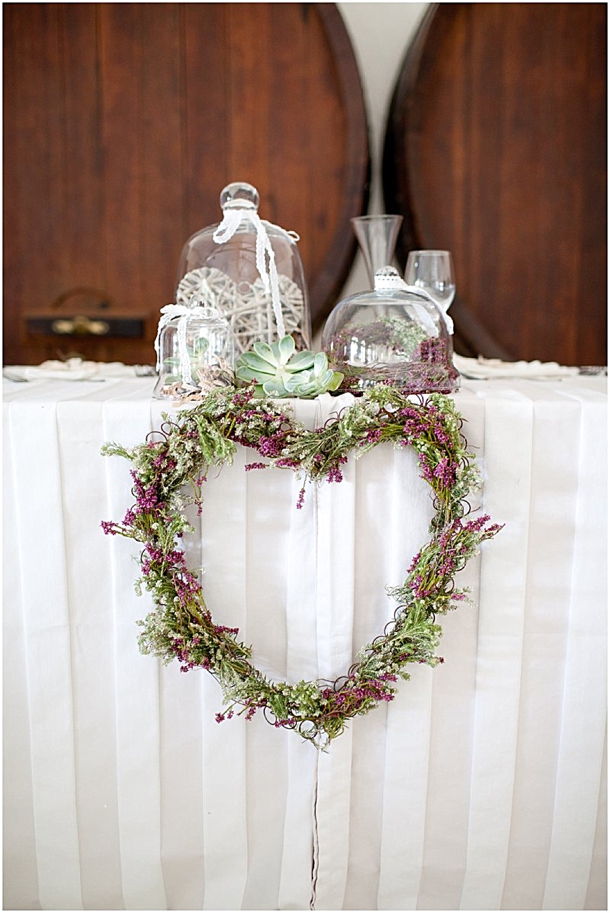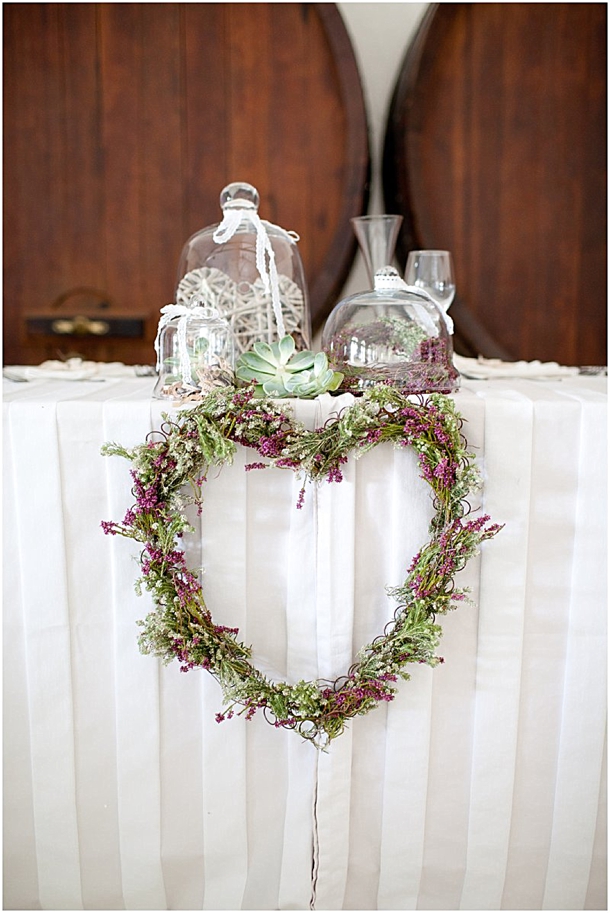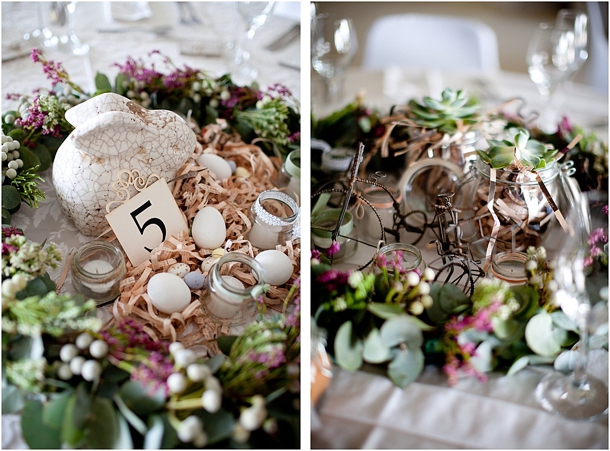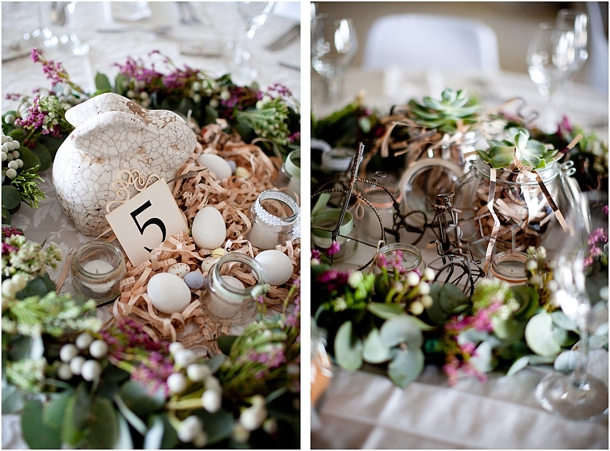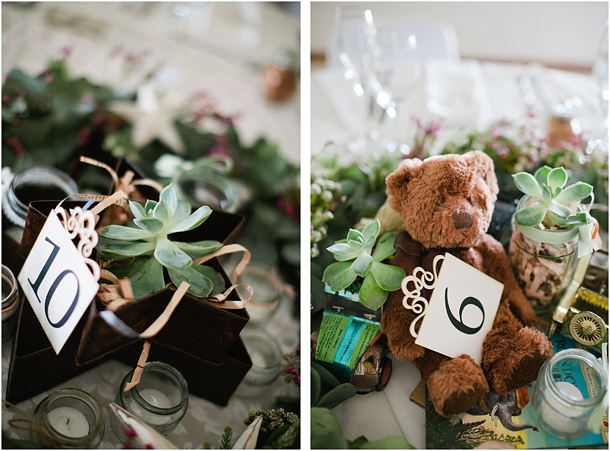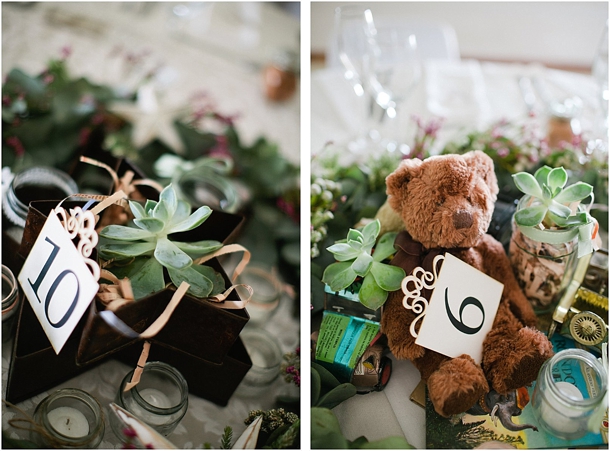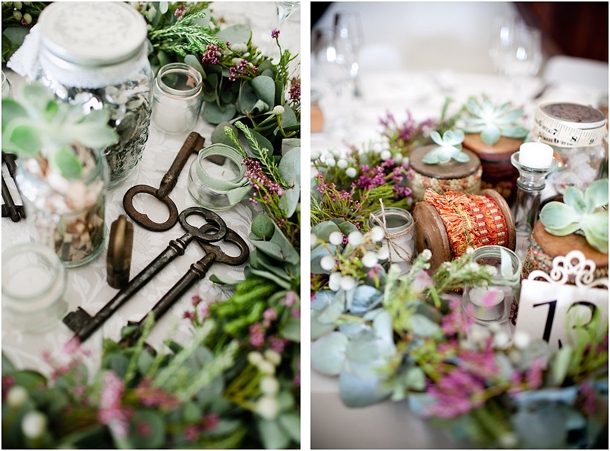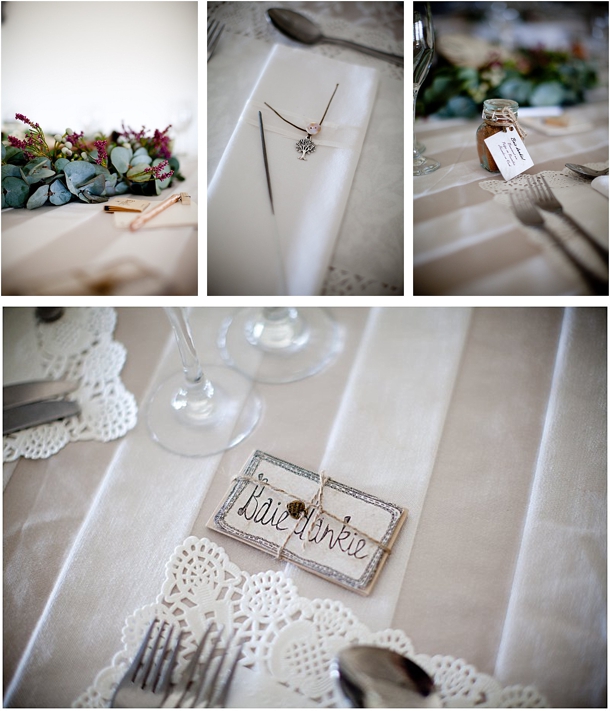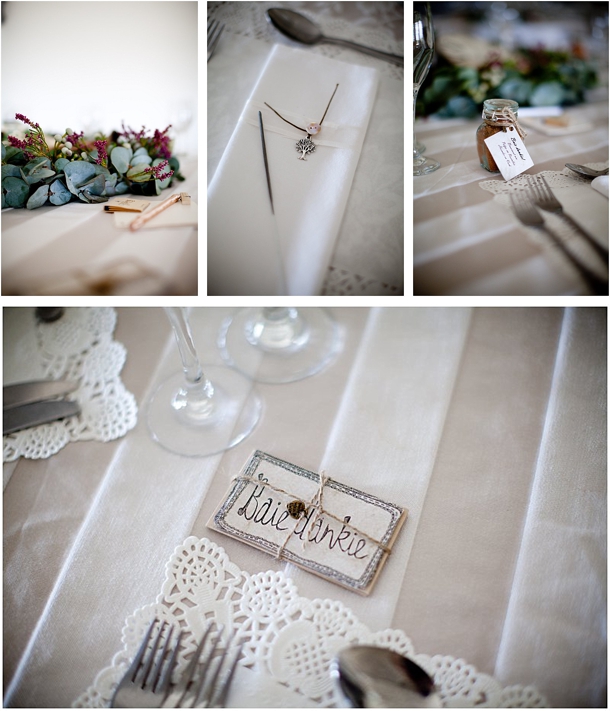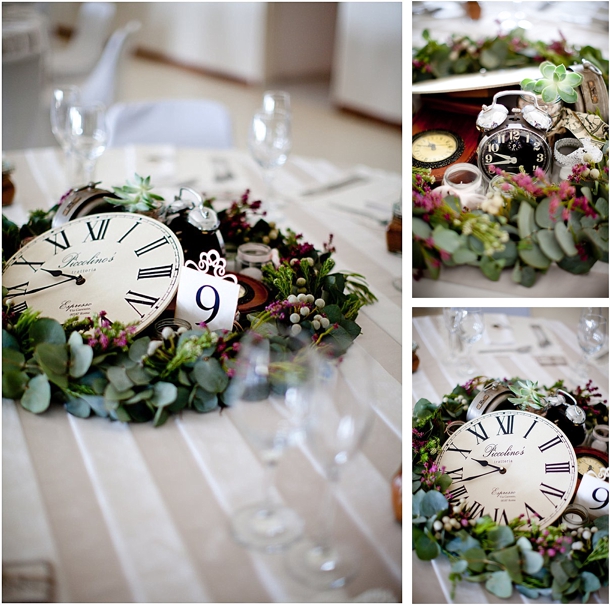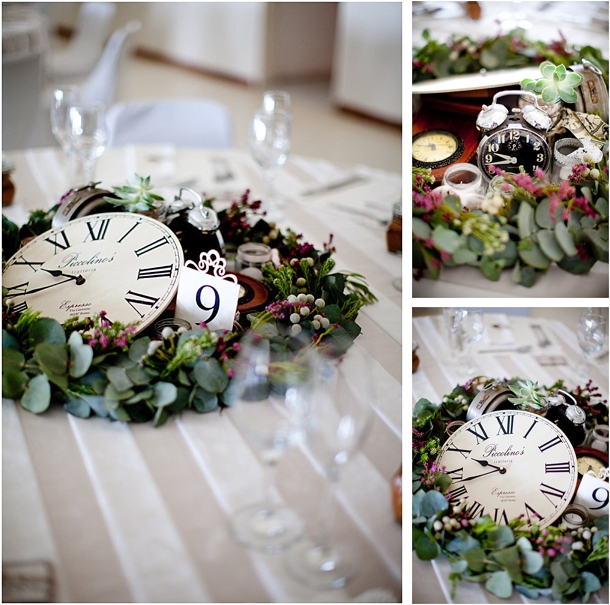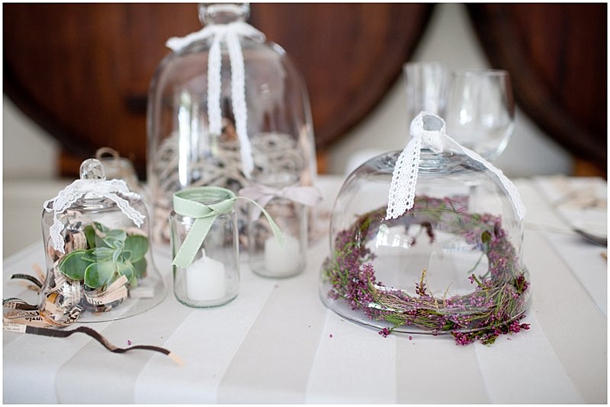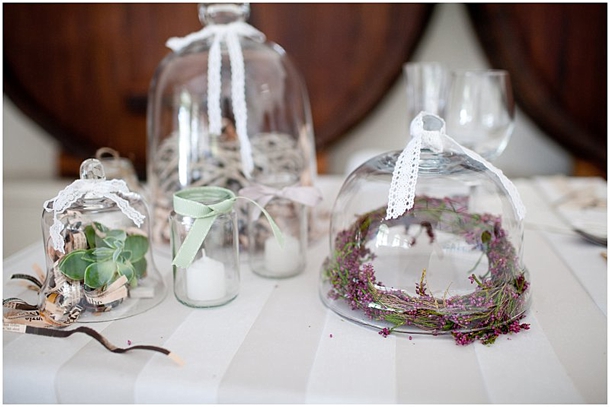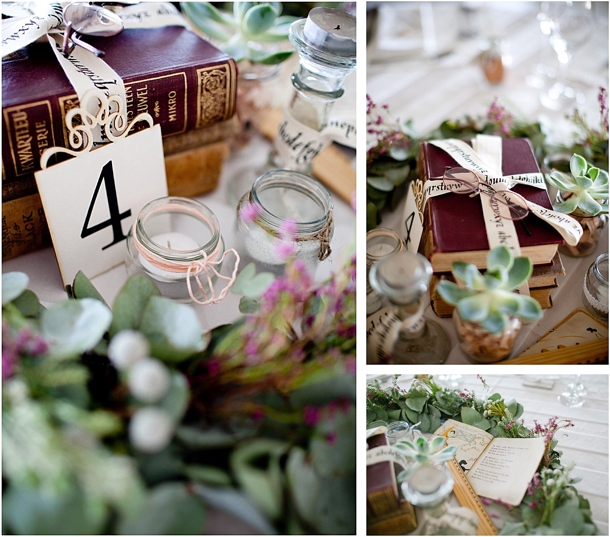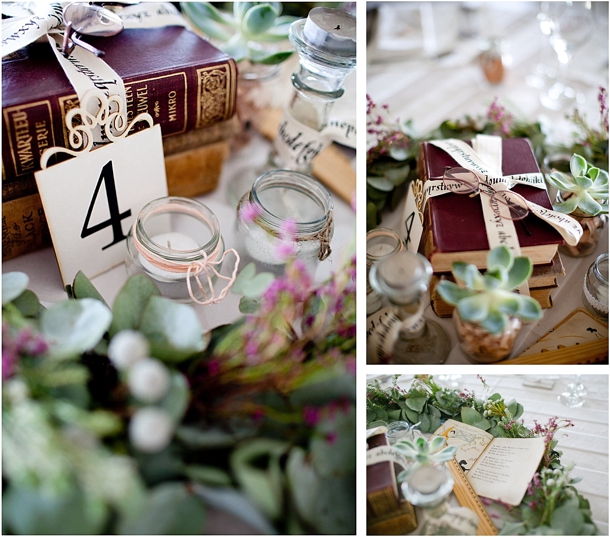 My advice to future brides is: blogs, blogs, blogs! It really helps to get inspirations from other weddings – you can pick and choose all of the elements that you love and incorporate them into our own wedding. Try to do some DIY projects; they make it personal and unique. We also had a wedding website where we posted the invitations and our story. It is really a cost saver and you can create your own theme.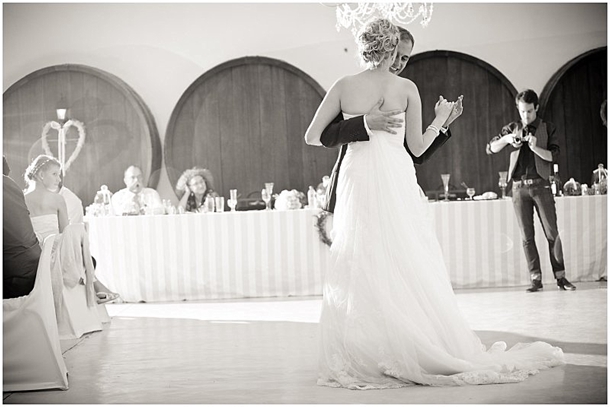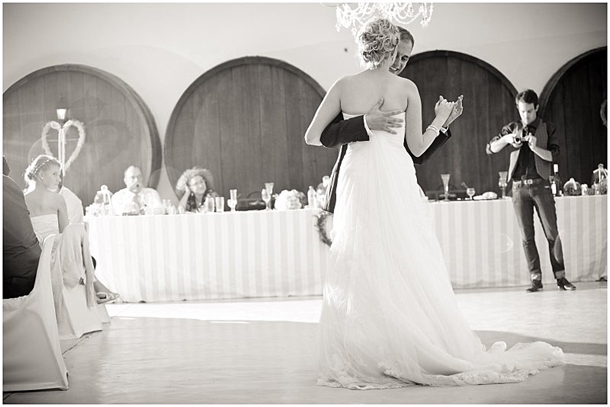 Thanks so much, Ilne and Herman! I'd also like to give thanks and welcome to Heather – you can see more of this lovely wedding over on her blog.
SERVICE PROVIDERS
Venue & catering: Groenrivier | Photography: Heather Steyn | Bride's dress: Bridal Wardrobe | Hair & makeup: Minette of Casa Bella | Hiring: Hire 4U | DJ: Johann Mouton | Car: Ed's Diner