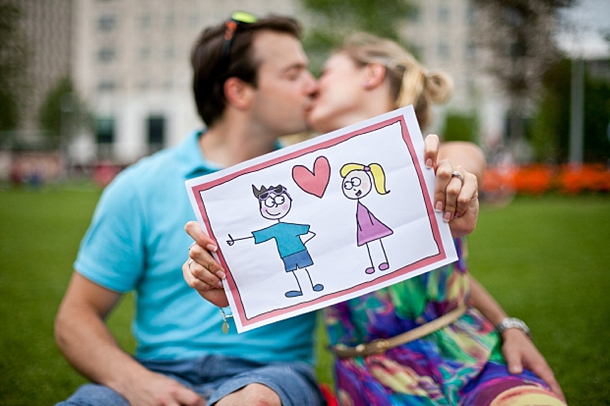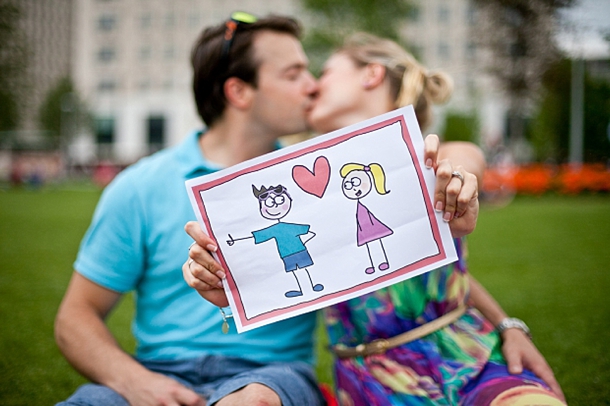 A few years back, my dear friend Lenore sent me a link to a South African blog called indieBerries. Think you'll like this, she said. And that was how I entered the deliciously barmy world of Che, writer of fun blog posts, drawer of hilarious cartoons, scrapbooker extraordinaire. Che is one of those people you instantly like, even just via the internet – she's bubbly and warm, creative and ever so slightly mad. She also makes beautiful stationery, which I used as a thin pretext to get in touch years ago (she kindly wrote a guest post for me then). So of course, when she got proposed to in spectacular fashion and started planning a wedding, I declared myself her new bestie. Conveniently, she was going to be in London for a few months, so I've since got to spend some time with her and she is exactly as I'd imagined – which means that I dig her a lot in person as well as online. All of these would have been reasons on their own that I'd be excited to feature her engagement shoot with fiance Warren (or 'The Warr' as I can only ever think of him after Che dubbed him that on her blog – it's fine, he calls me SBB), especially when I found out that their photographer was none other than the awesome Anneli Marinovich. But when I discovered that they had the CUTEST concepts for their shoot, I knew it would be one of my favey couple shoots ever. First, Che and Warren brought the 'love locks' tradition to London, adding their own little lock of love to Hungerford Bridge and throwing the key into the Thames. Then they headed for the London Eye, and had a quintessentially London picnic, where each gave the other a love letter to read while Anneli snapped away. What I love most is that these concepts weren't just used as props – they were catalysts for genuinely romantic and emotional moments between these two lovebirds, and the expressions of happiness on their faces just say it all. They both seem to glow in each other's company – just imagine how amazing their wedding is going to be! Be sure to read on below for details on the shoot, and for the AWESOME story of how they met (make sure you head over to indieBerries for how he proposed too!). Che and The Warr: huge congratulations!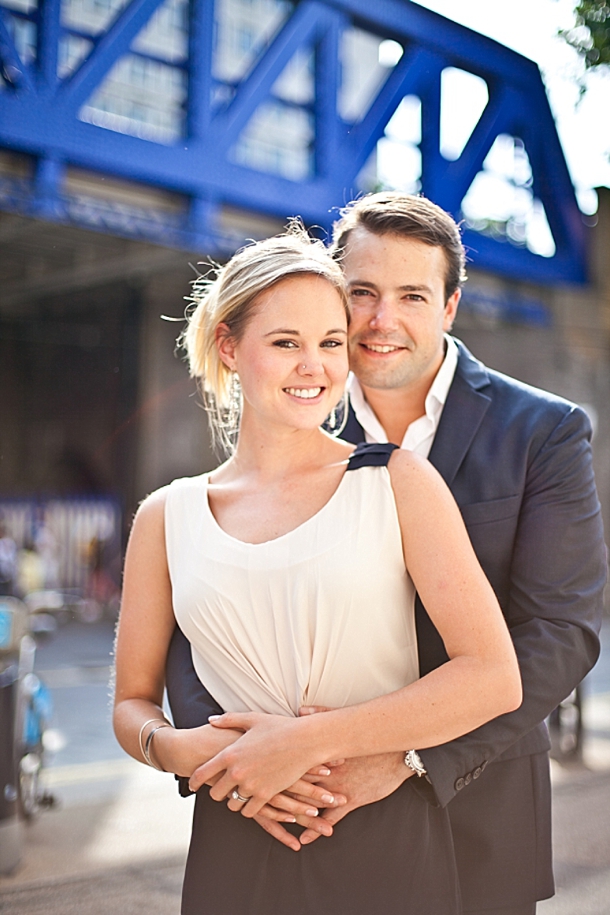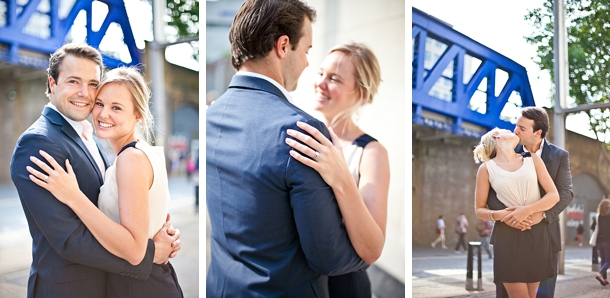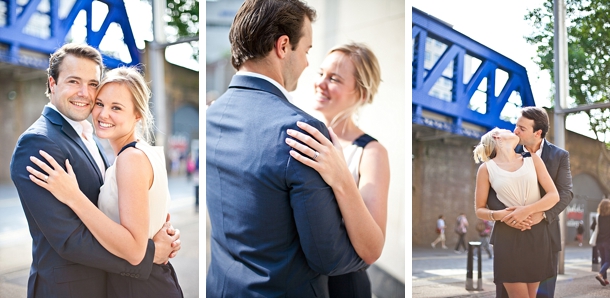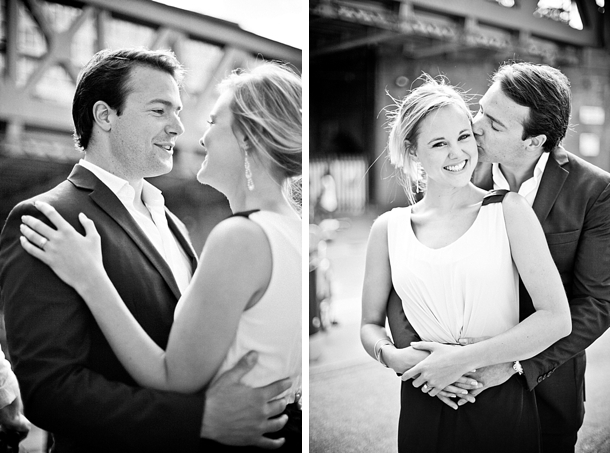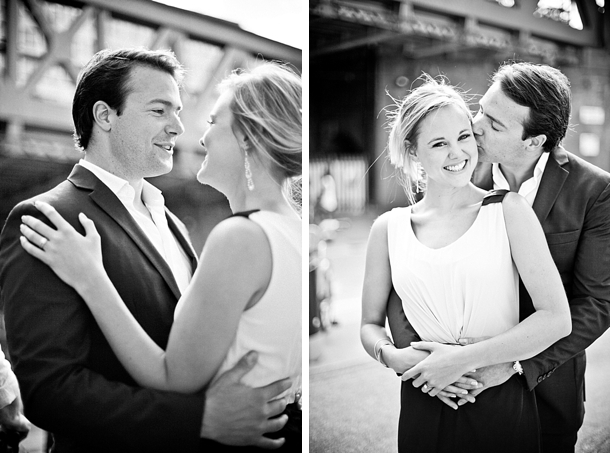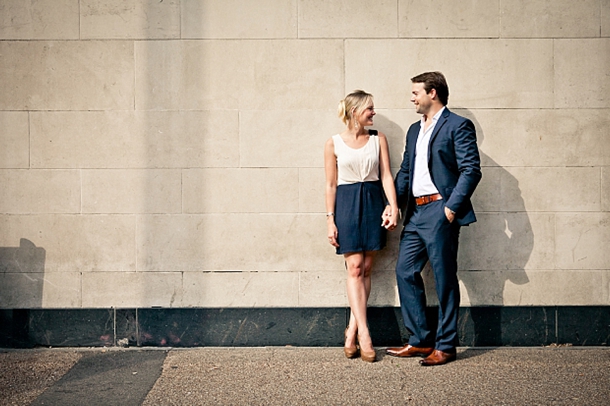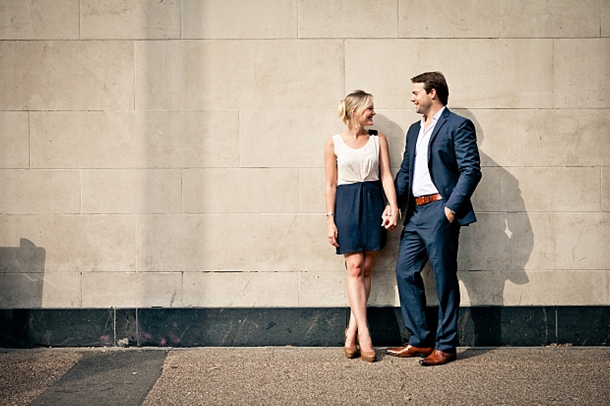 I asked Che to give us a bit of background…
Our first encounter (full story here)
We met at a "formal" dinner party at Rhodes University (but really there is nothing very formal about a dinner party at Rhodes University). The dinner party theme was trailer park trash, we dressed the part and the "decor" was fitting right down to the black rubbish bag tableclothes and beer crate chairs and in true Jerry Springer fashion – I was someone else's date. The hosting house fed us a KFC bucket feast for dinner and, as the night progressed and the drinking escalated, I decided that I needed some more KFC and snuck into the kitchen on a chicken-finding mission. Mid-way through my chicken scavenging, Warren appeared in his kitchen and confronted me about why I was nosing about and attempting to steal their breakfast-leftovers. He was not happy – but eventually I convinced him to share his leftover KFC chicken with me. He told me that the midnight drunken kitchen leftover feast absolutely had to be followed by ice-cream and lemon juice. I reluctantly obliged….
I kept a pretty low profile in the following week – culminating from a bad hangover and embarrassment at being caught red-handed trying to steal food from a digs kitchen. But Warren was determined to get to know this midnight-chicken-thief . Not too long after our first encounter, he spotted me out one night and came over to ask for my phone number… not once, not twice… but three times! You can read the rest of what happened here.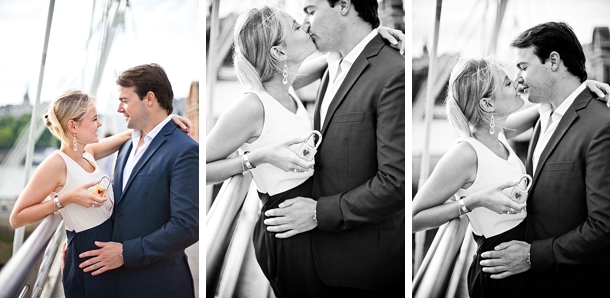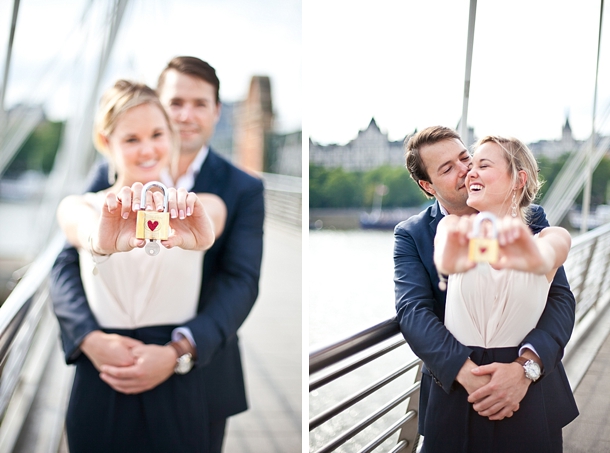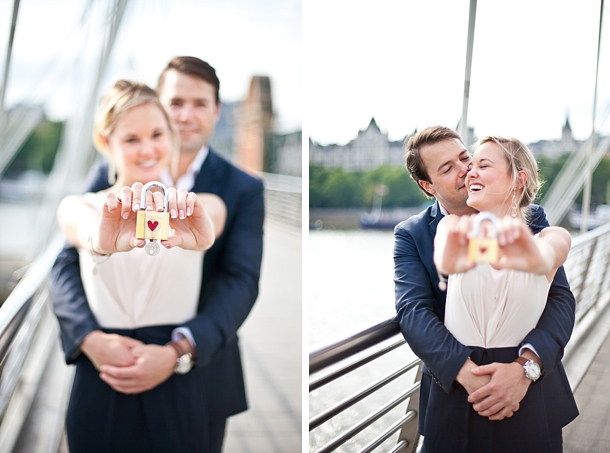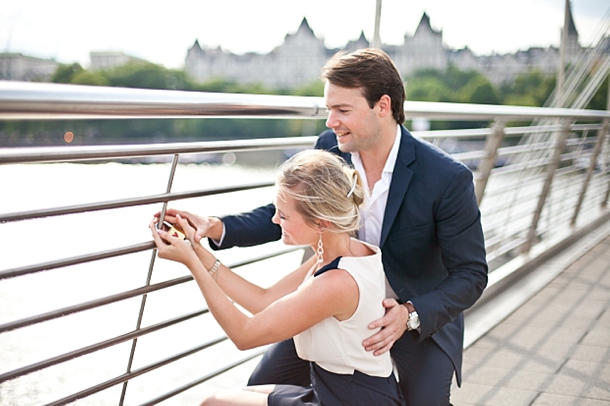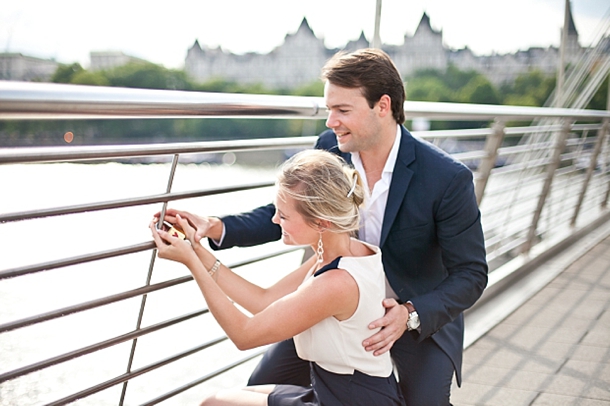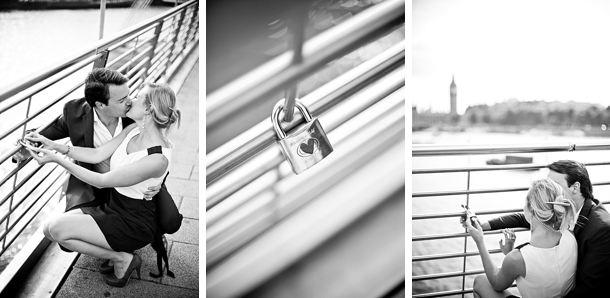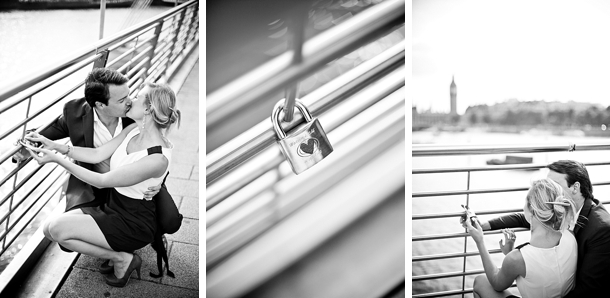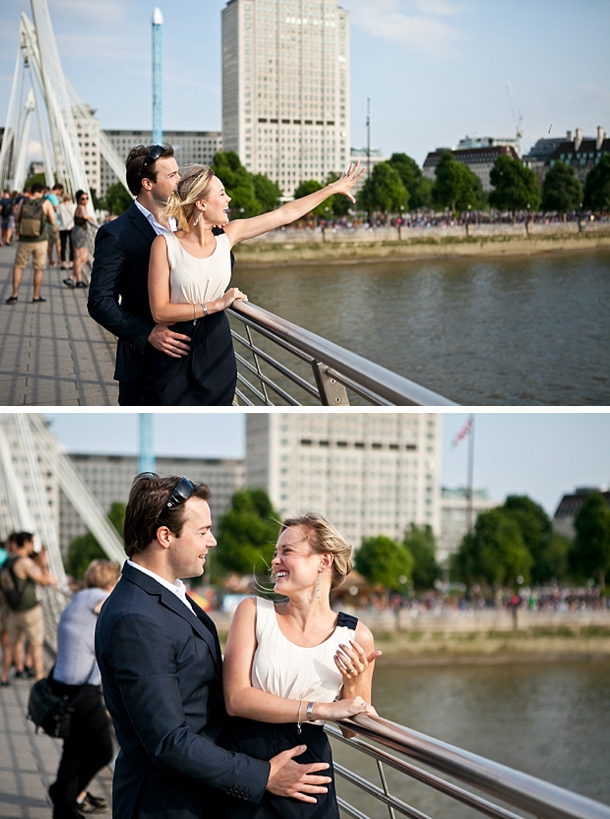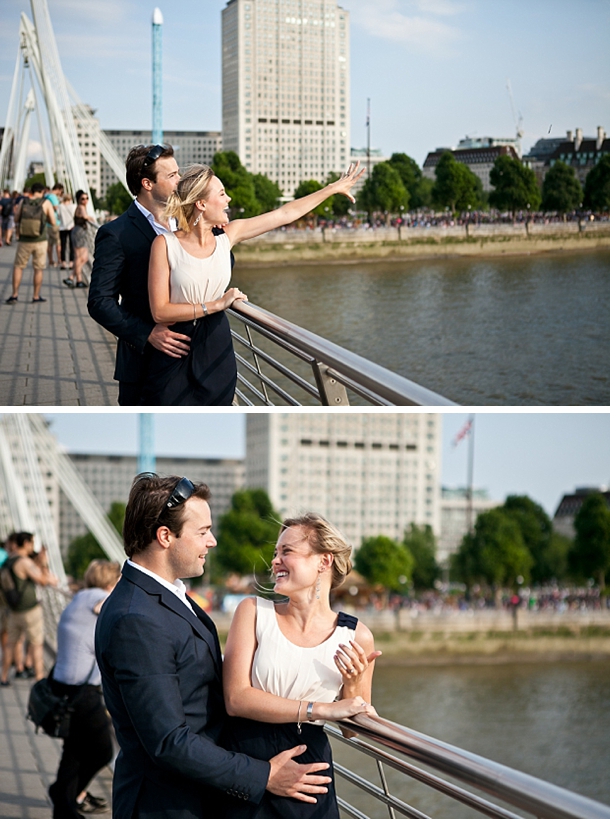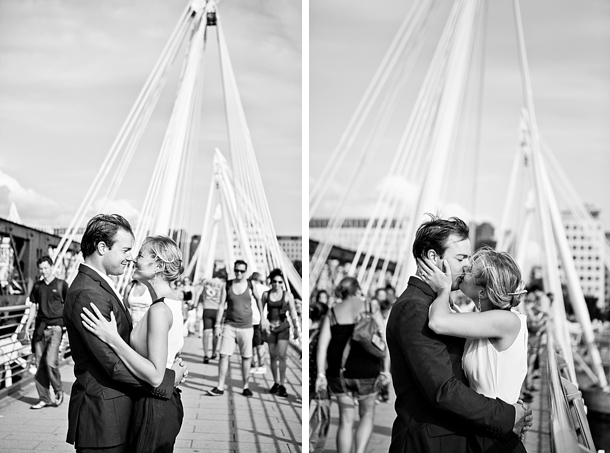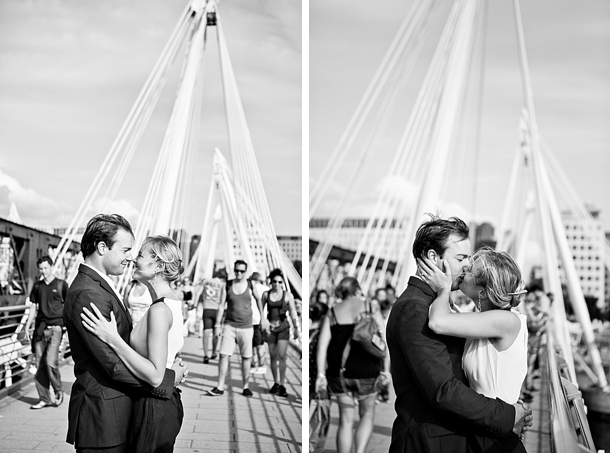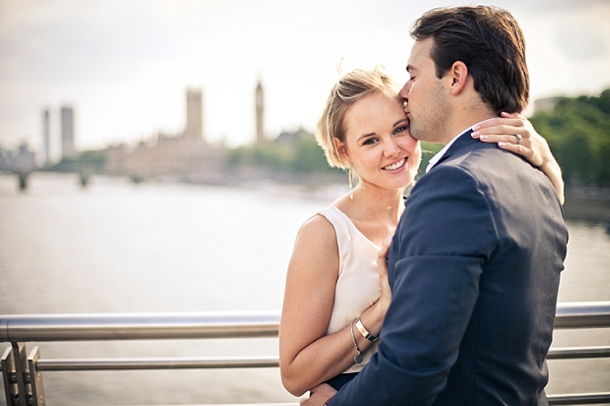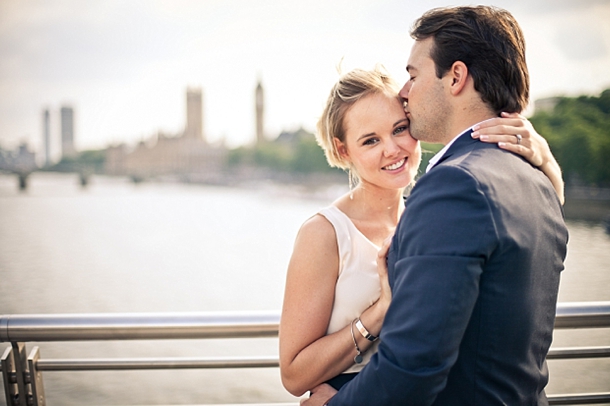 The engagement shoot
Anneli was amazing to be around and she made everything so relaxed and easygoing (starting with a pre-shoot drink!). Since we had chosen quite a public area for our shoot, I was a bit worried that it would be awkward taking photographs with so many people hanging around staring but the whole shoot was so awesome and I didn't notice a single person other than Warren the entire time- which I guess, is exactly what you want for an engagement shoot. It was over so quickly and I couldn't believe that we had already been shooting for almost the whole afternoon – time does fly when you're having fun! 
Styling of the engagement shoot
We had two different outfits – one more formal (Warren wore a navy suit with brown belt/shoes and I wore a navy and cream dress with brown shoes). The other outfits were brighter and more relaxed for a picnic type feel. It was nice to have a change of clothes because it really does change the look and feel of the photographs. We chose to keep the colours of our outfits in the same general scheme but avoided making it too "matchy-matchy" and making the pictures look extremely posed. 
Having lived in South Korea – I had seen the idea of the "locks of love" and wanted to do something similar in London on our shoot. We also wrote letters to each other to be opened on camera – it was lots of fun because I had no idea what Warren had said in his letter to me, and it did give me a sneaky little giggle.  I'd say that it is also quite handy for shy couples to have something "to do" on your engagement shoot – picnic, reading letters, playing around, etc. so that you can focus on that rather than on "being photographed".
My advice for an engagement shoot
The most important thing for me was just to forget about everything happening around us and just enjoy the day with Warren – to have fun with him, laugh together and just be madly in love as we are – let your amazing photographer worry about everything else! :)