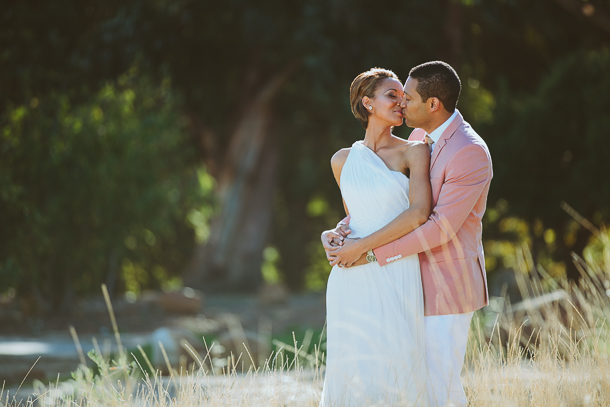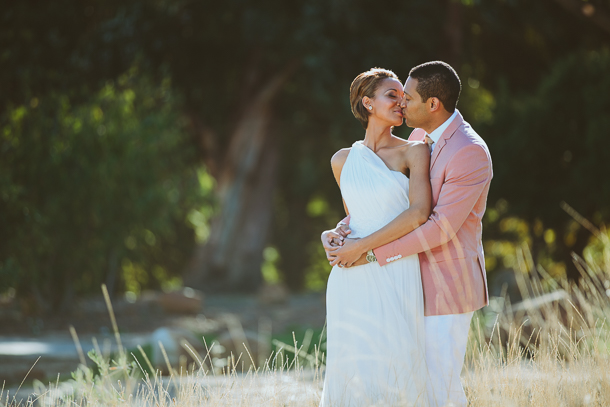 Just a couple of days ago, I was saying how grooms in non-black suits were a huge trend for 2015, and here to prove it is today's handsome groom in a gorgeous watermelon pastel. It's the perfect complement to a wedding that is as simple as it is beautiful, with summer pastel flowers and soft fabric banners fluttering in the wind. And let's just take a moment to appreciate bride Rita's look, which is the epitomy of simple sophistication. Her portraits by photographer Wrensch Lombard are just breathtaking, as are all the gorgeous pictures of Rita and Kirchual's happy day. Enjoy!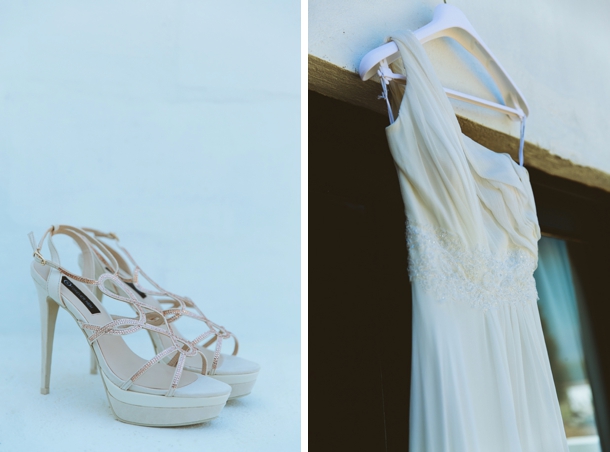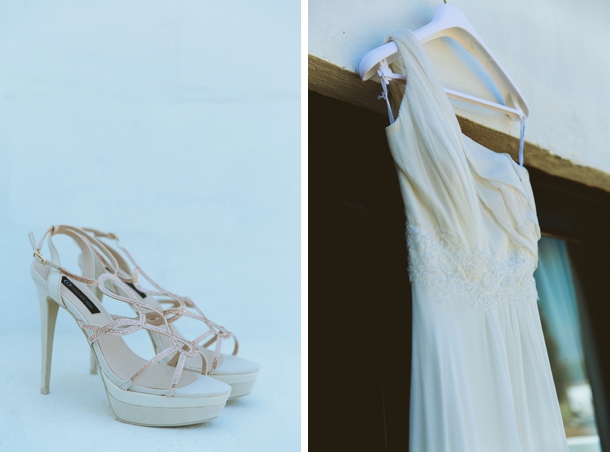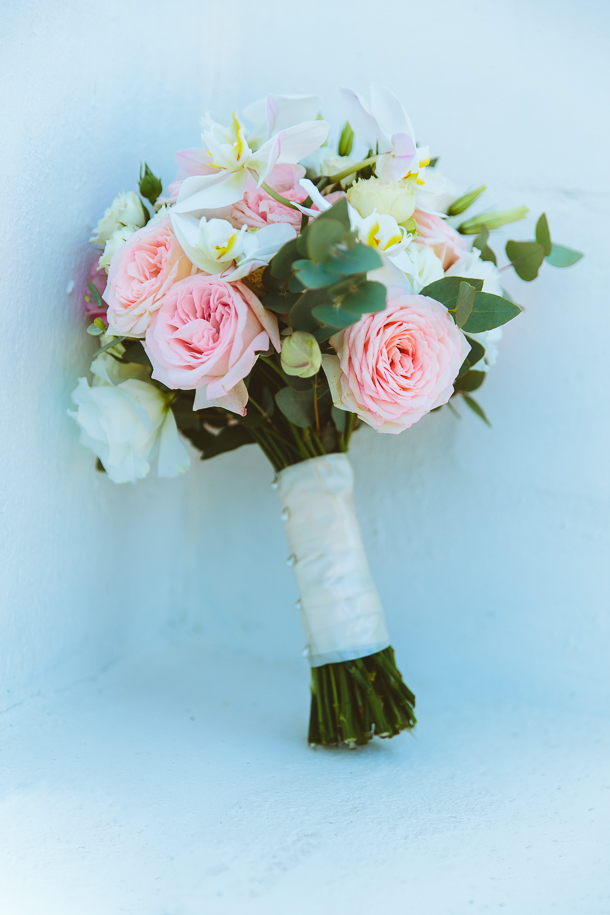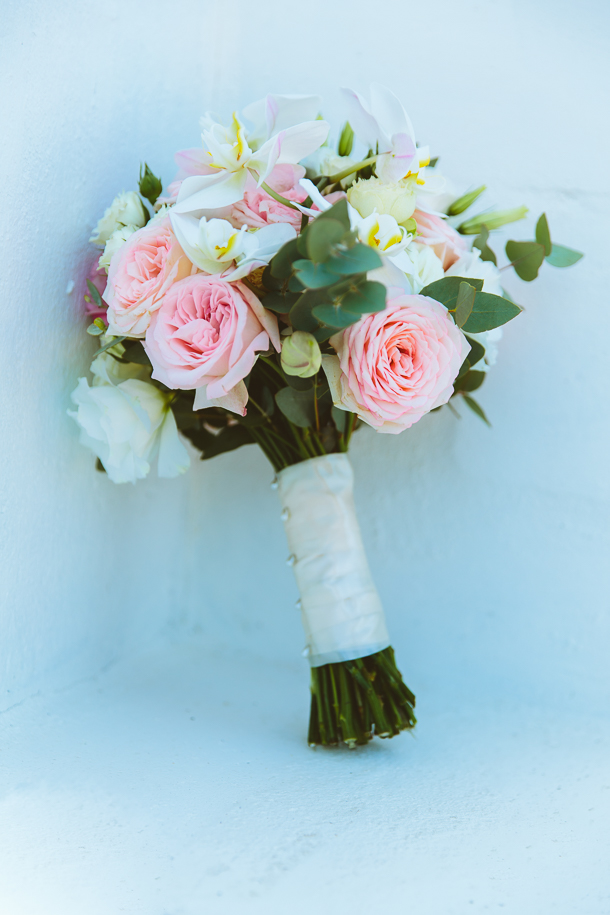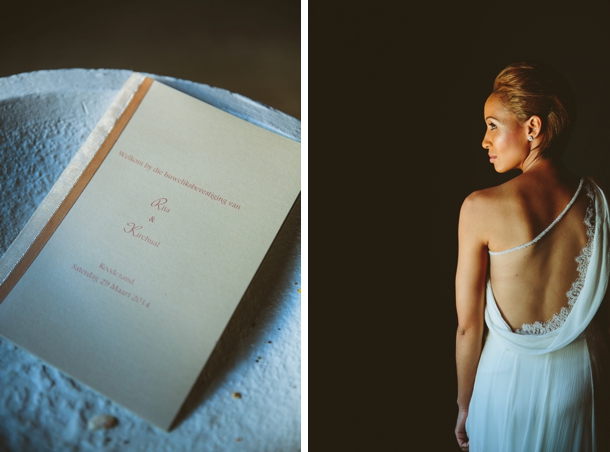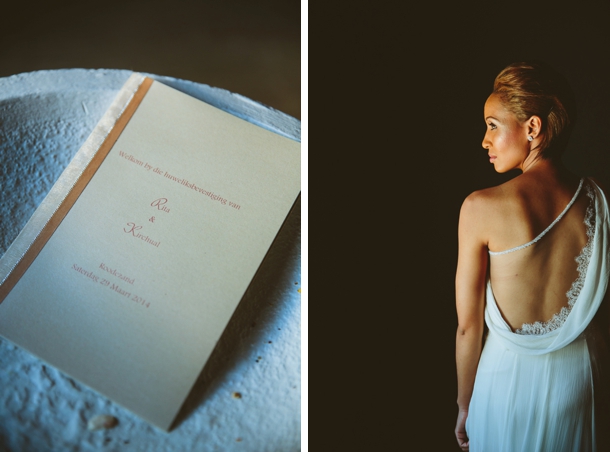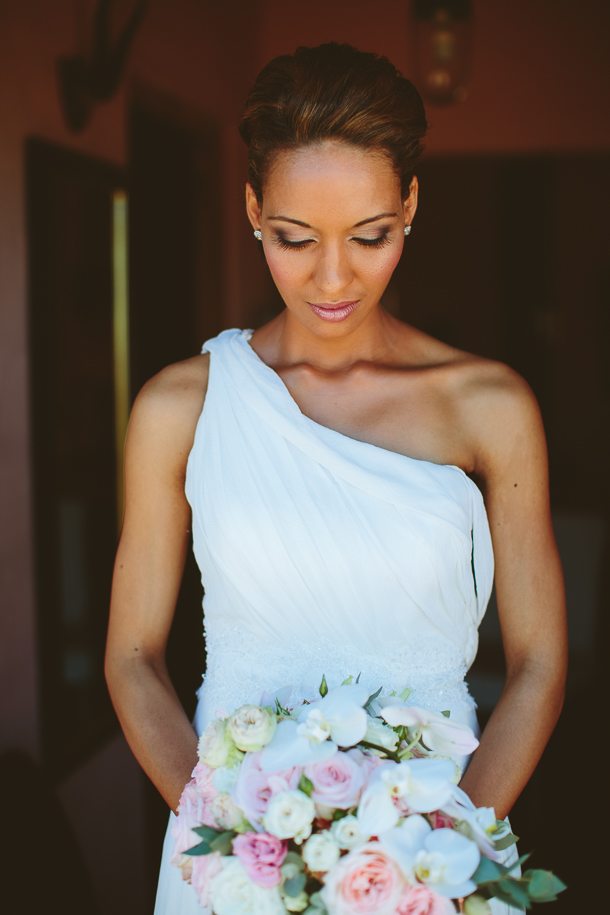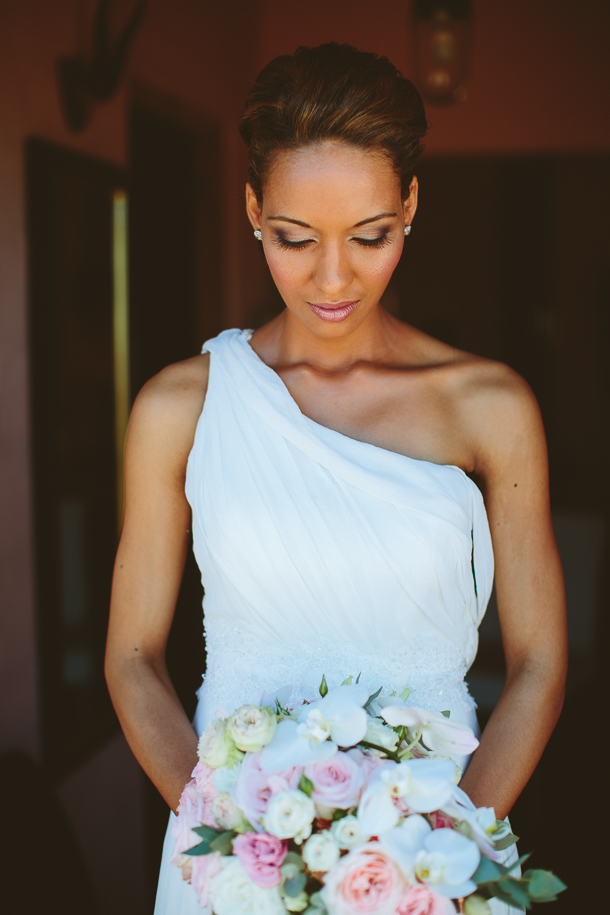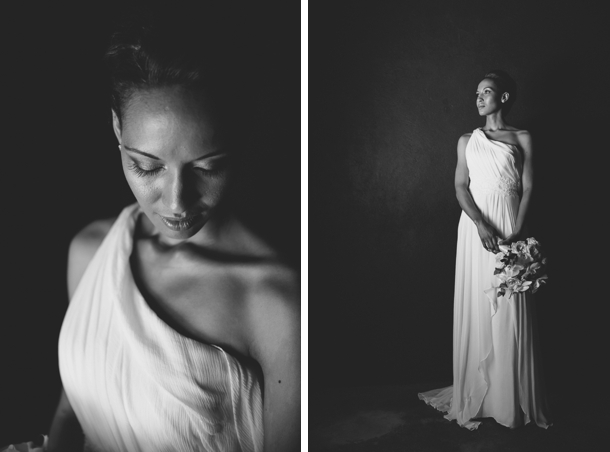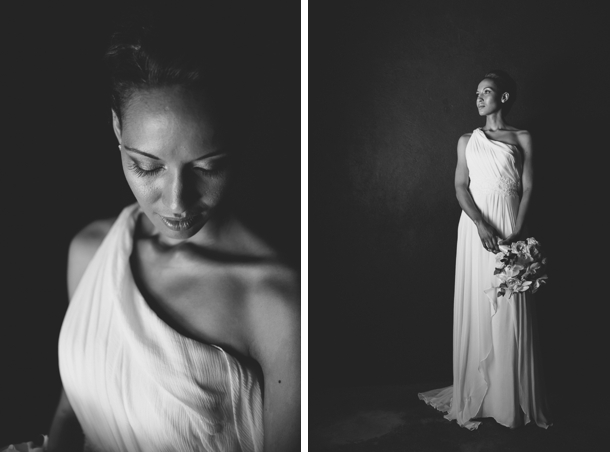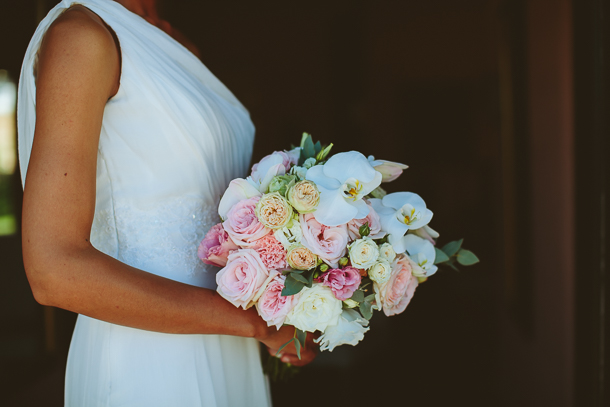 Love Story
We met through a mutual friend while studying at the University of Stellenbosch. We remained "friendly" throughout our studies and officially started dating a couple of years later.
The Proposal
After three years of dating, Kirchual proposed unexpectedly while we were picnicking at Spier Wine Estate.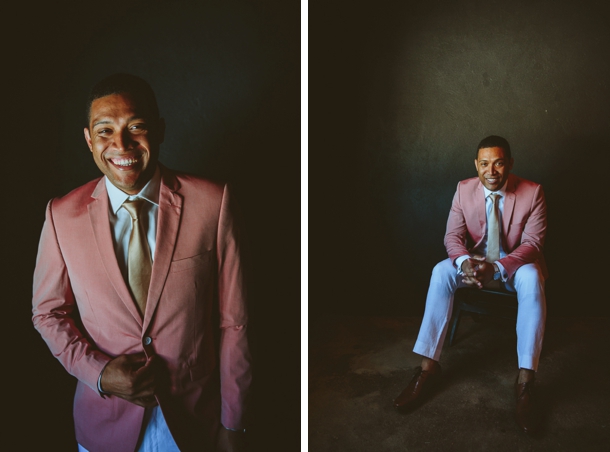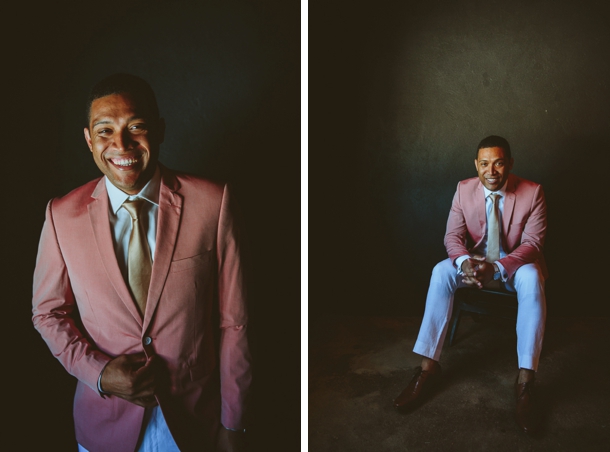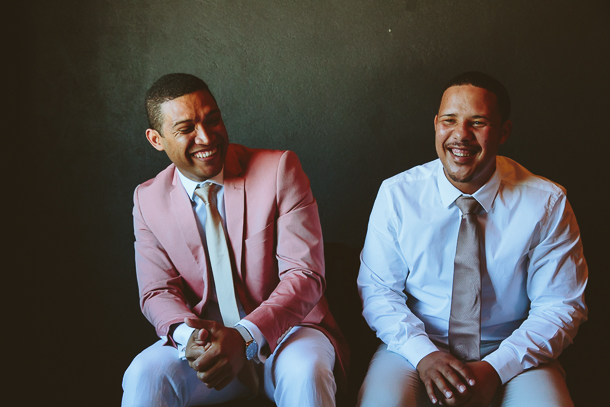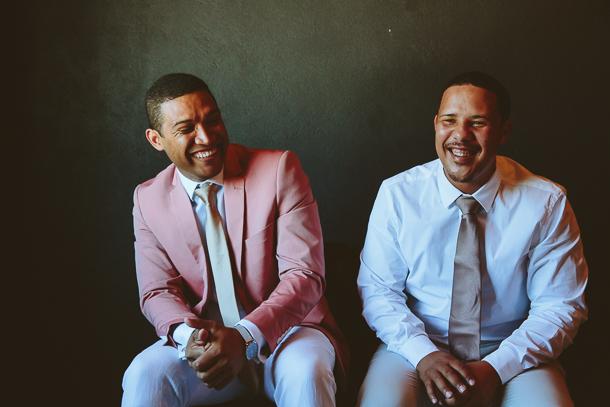 The Venue
Roodezand was the first venue we looked at. The simple elegance of the venue, with its natural French charm, together with the natural  beauty surrounding it, spoke to us. The farm chapel is full of character and the beautiful wooden ceiling beams made it an easy choice.
Wedding Style
We wanted our wedding to reflect our personal sense of style, which tends to be simple yet classy. We introduced a range of pastel colours in our flower arrangements.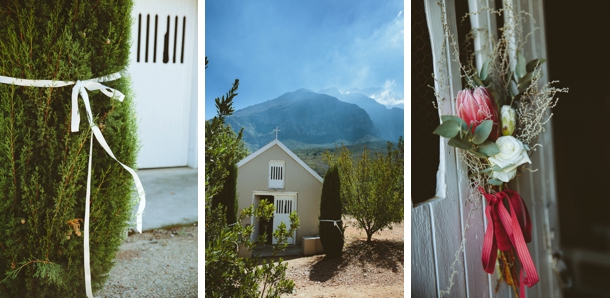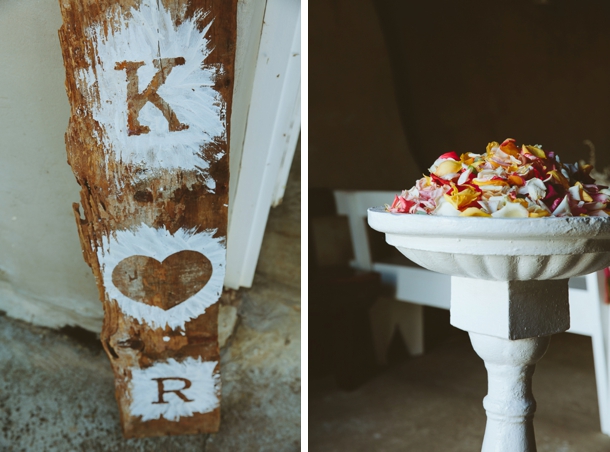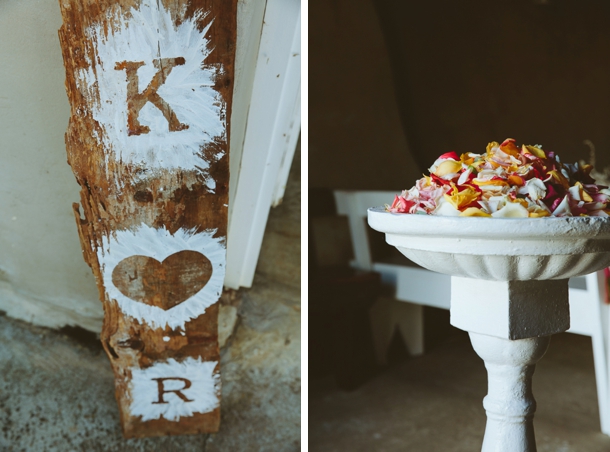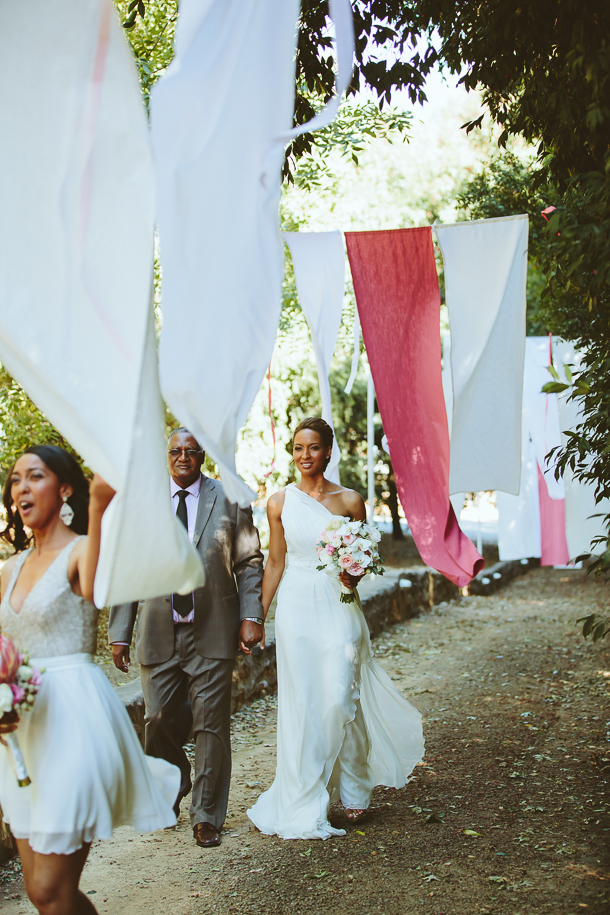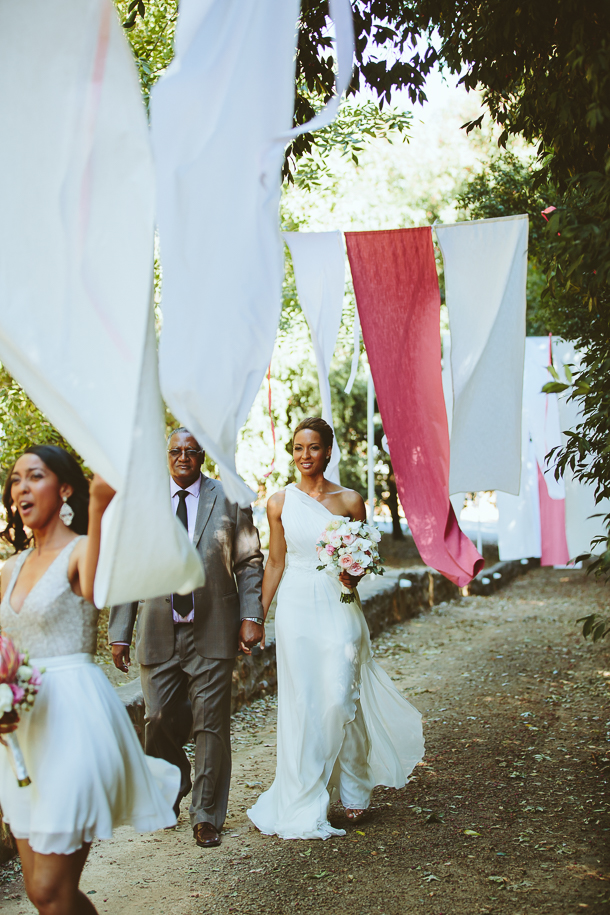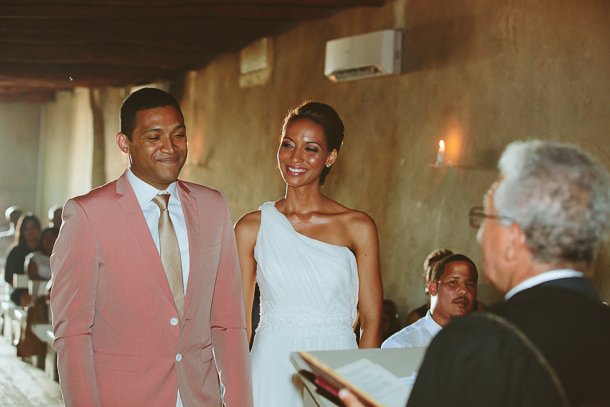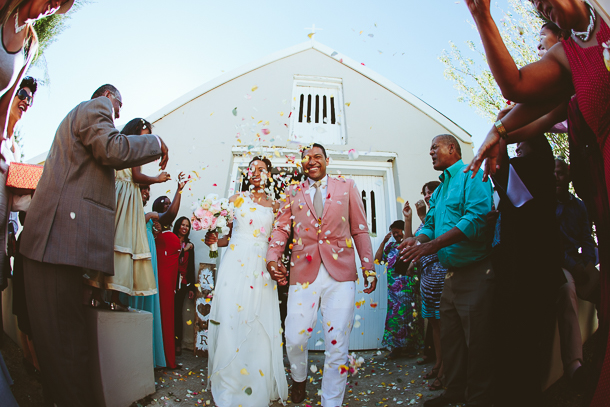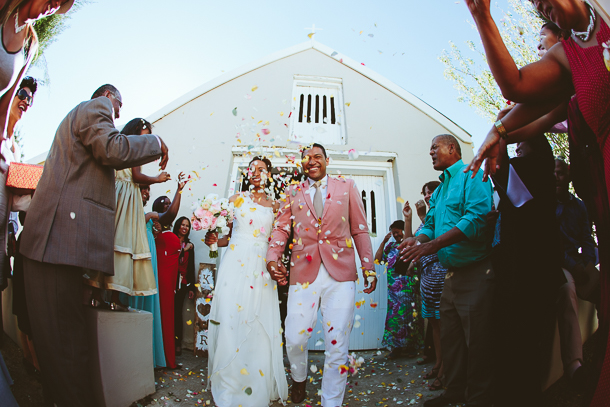 Wedding Details
As a couple we are not fussy. The fact that the venue could offer accommodation, the chapel, as well as the reception venue was really nice. It eliminated a lot of the craziness that could have so easily found its way into our day. We wanted people to walk in and think "this is totally them". Kirchual loves music and he spent a lot of time compiling all the music that played throughout the day.
DIY Elements
We made all our wedding favours ourselves.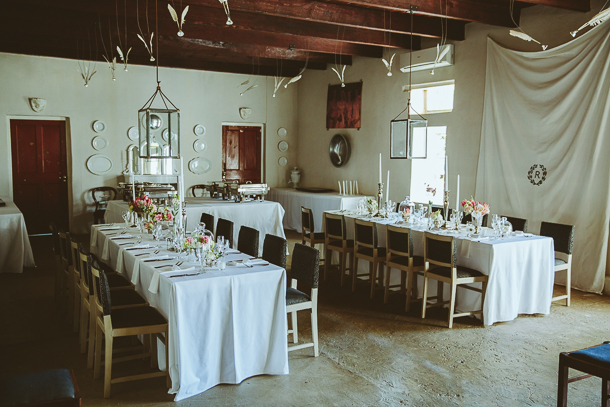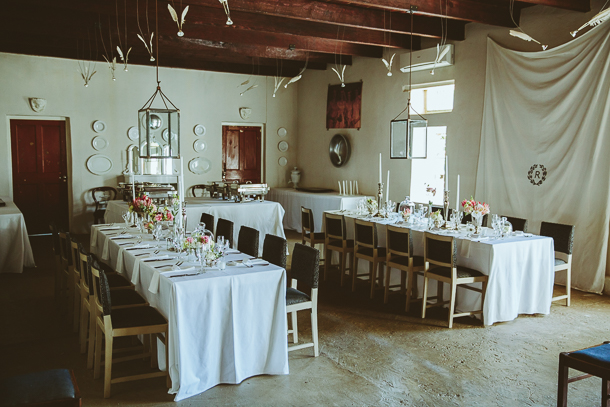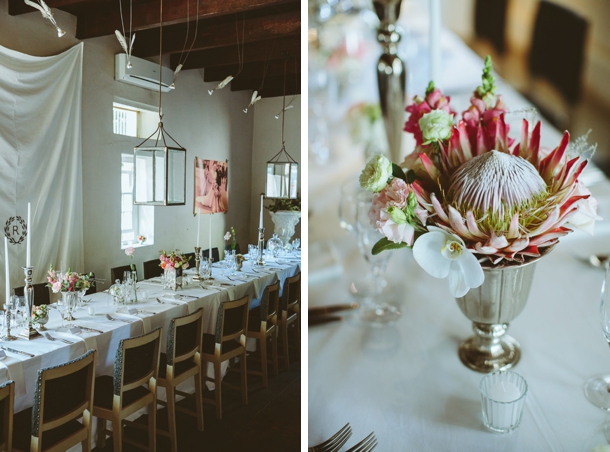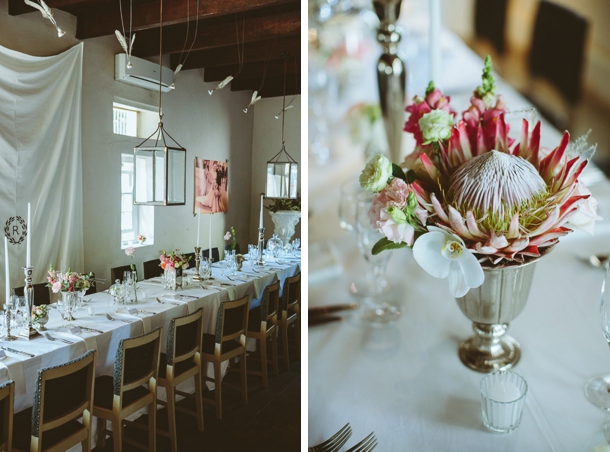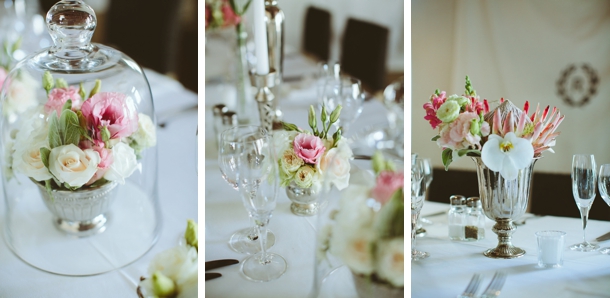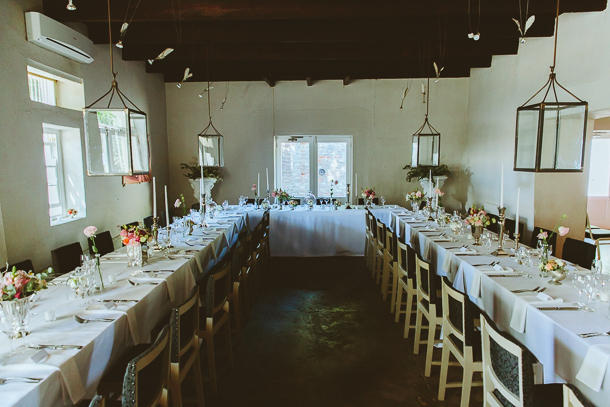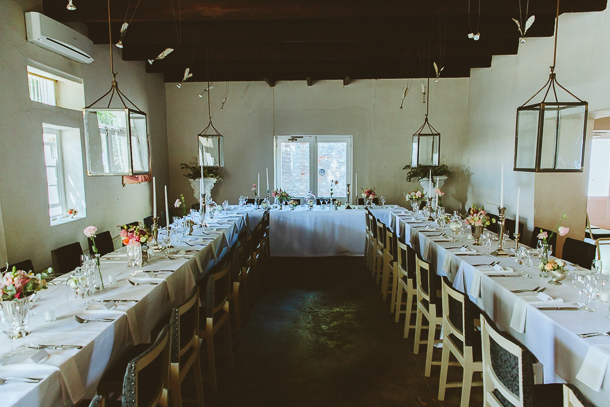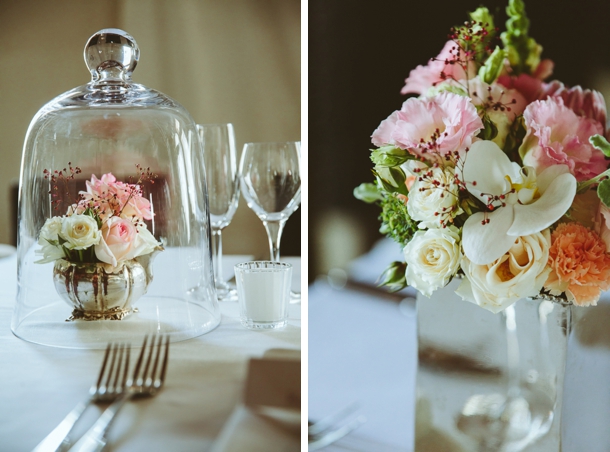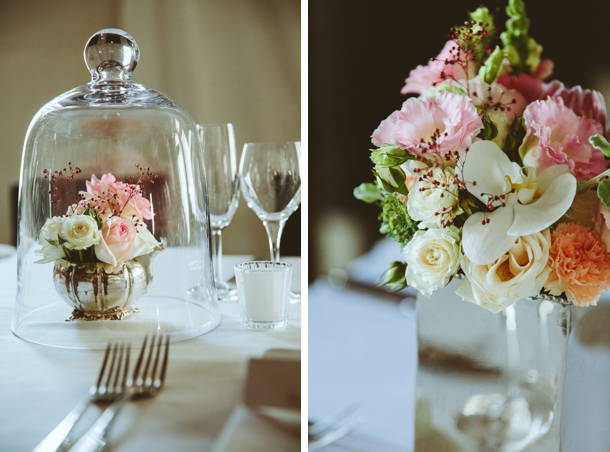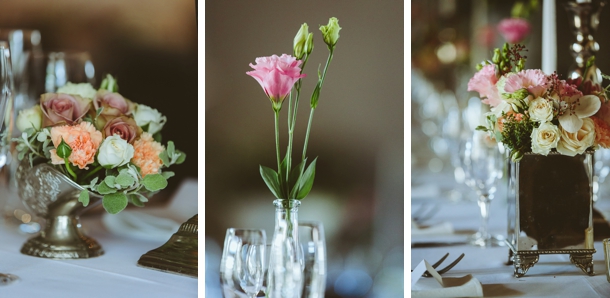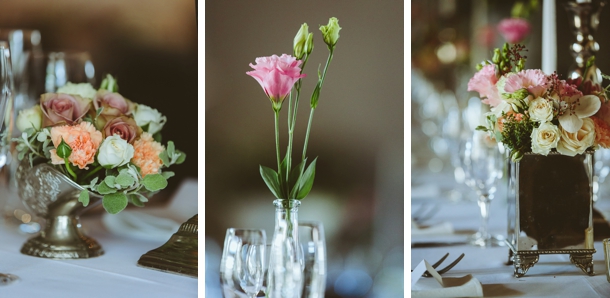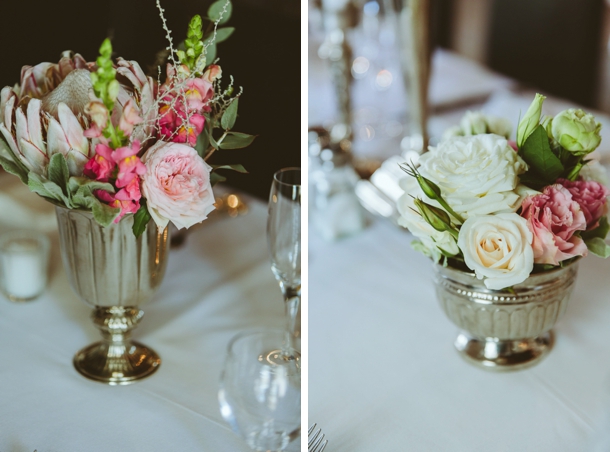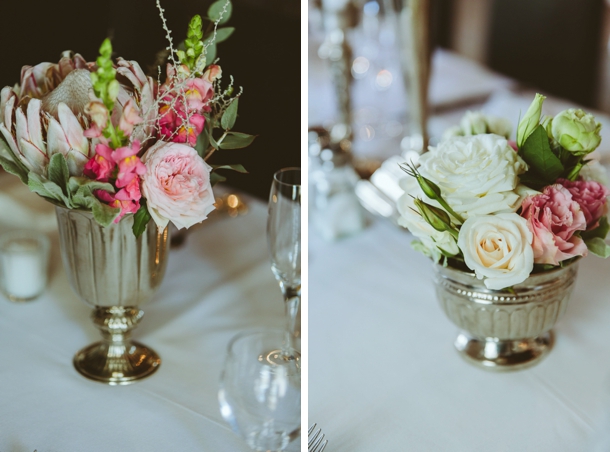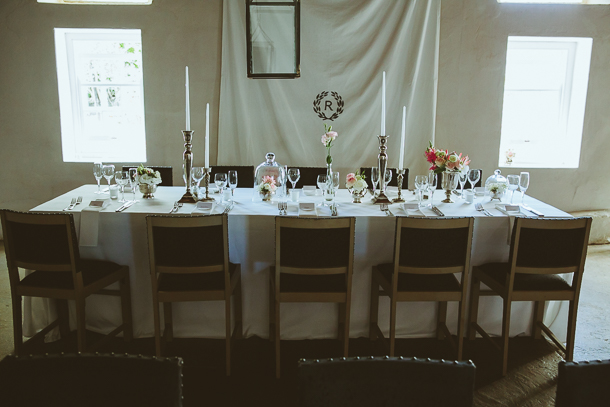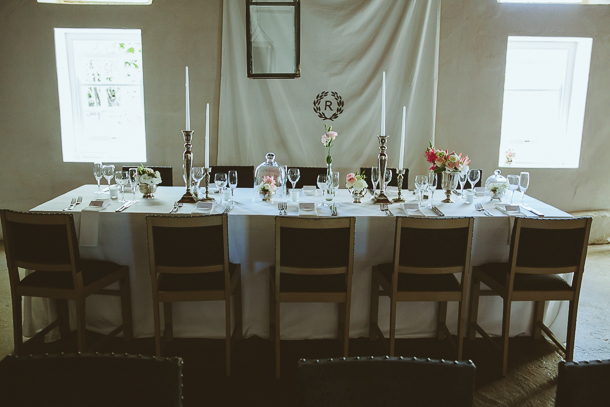 The Flowers
The flowers were a very important part of our décor. They were the only element where we introduced and incorporated colour. The flowers were soft, elegant and totally stunning.
The Dress
My gown was comfortable, easy to wear and timeless. I didn't want to look like a princess. I preferred the modern but classic, feminine but not fussy, feel of my dress, which is very me. It was one of a couple of dresses I tried on, but after the first fit, I knew it was the one.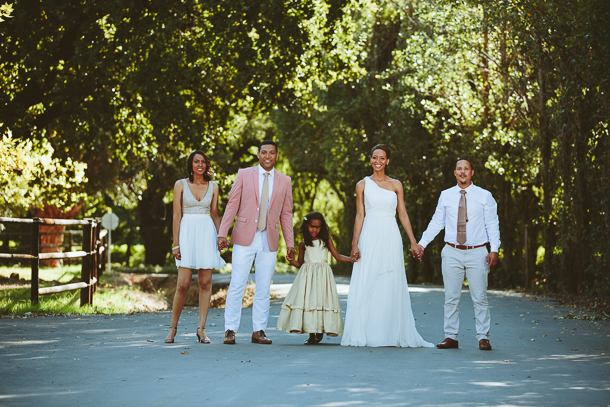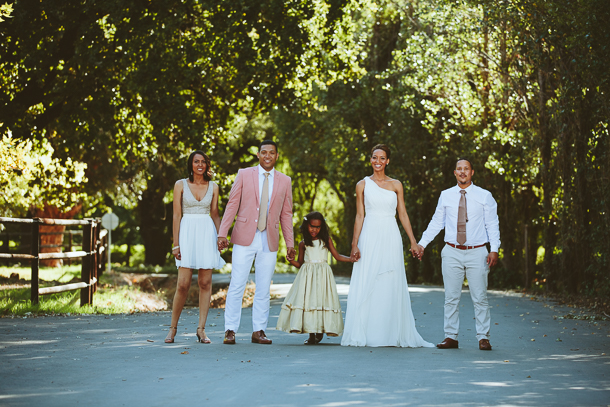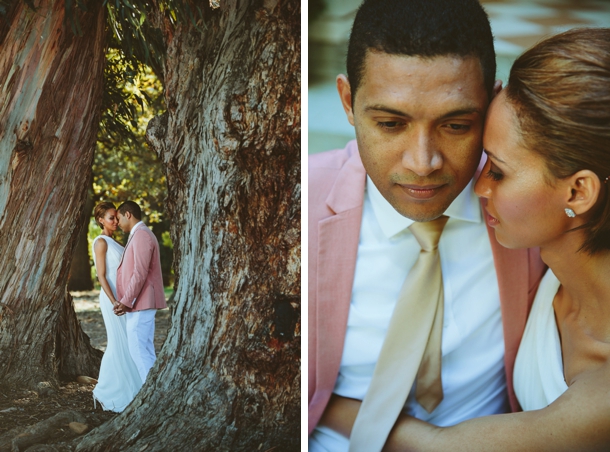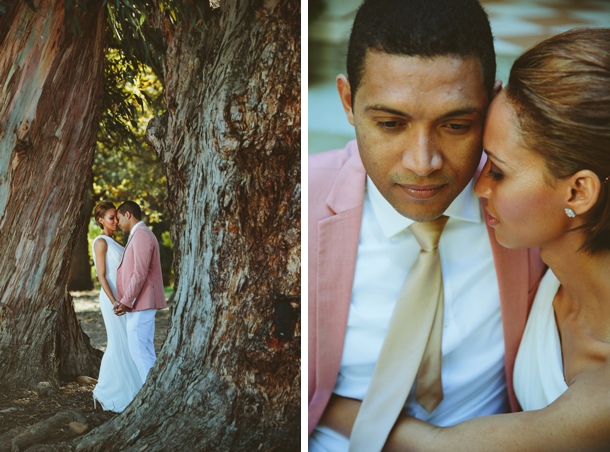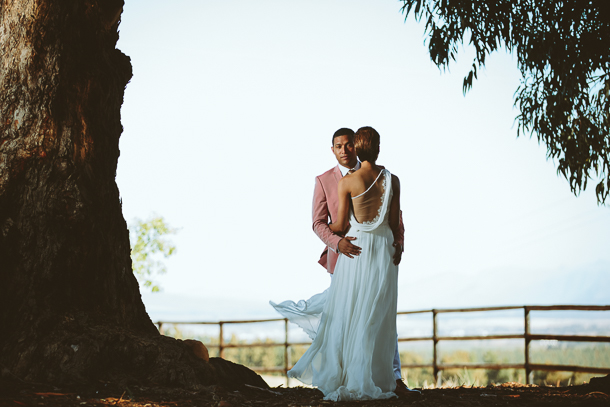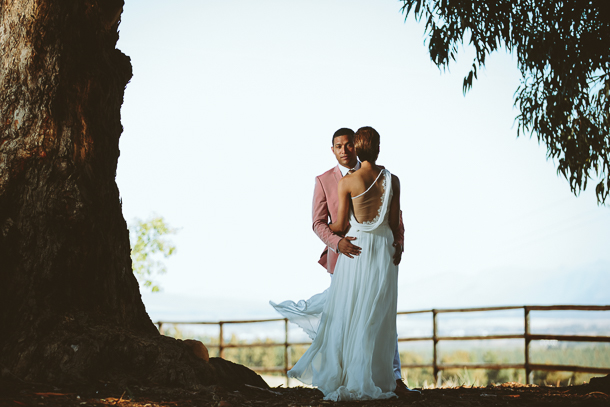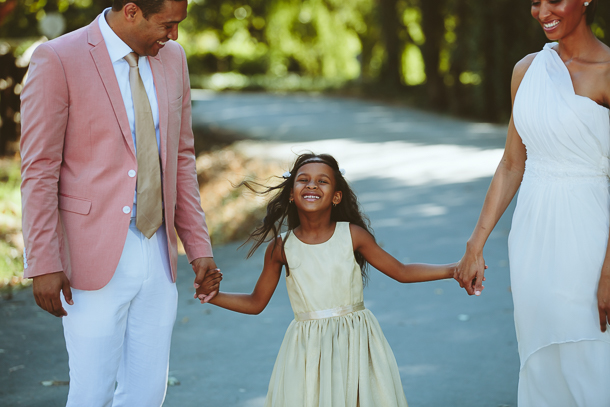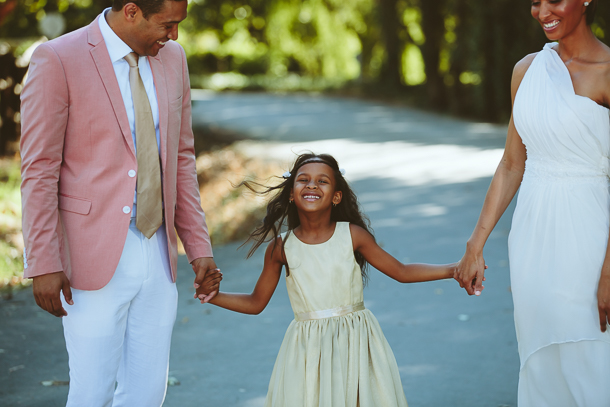 Most Memorable Moment
We both agree that it was the "walk down the aisle moment" when everything we had planned and dreamed, was about to be realised.
Advice for Future Brides & Grooms
Cohesiveness – ensure you have a consistent vision for your wedding, from start to finish.
Have faith in your vendors and photographer. Take whatever advice and suggestions they have to mind. Remember that they do this for a living.
Plan ahead and do not procrastinate. Do not sweat the little things on the day. The energy you project on the day will not only show in your photos but also rubs off on your wedding party and guests.
Decide early what the most important elements of the wedding should be and do not shy away from spending a little more on those items.
A good photographer cannot be over-emphasized. Remember years later, the photos will be all you have to show for your day, besides your (ageing) husband and ring of course ;-)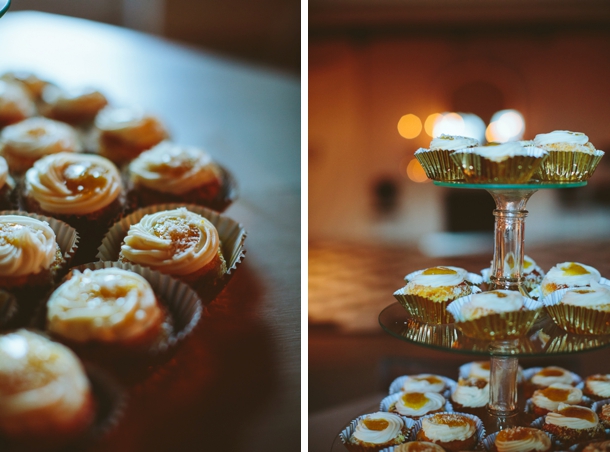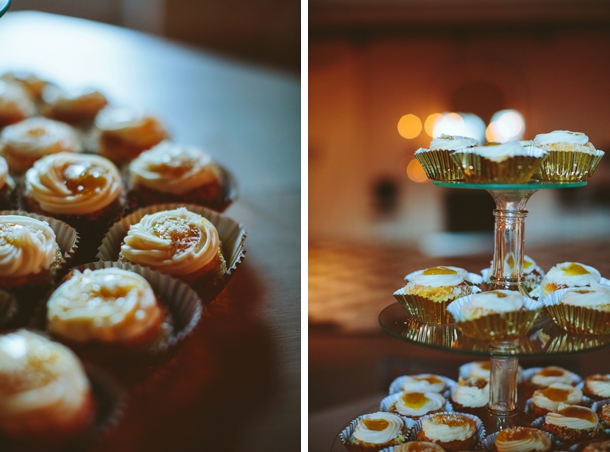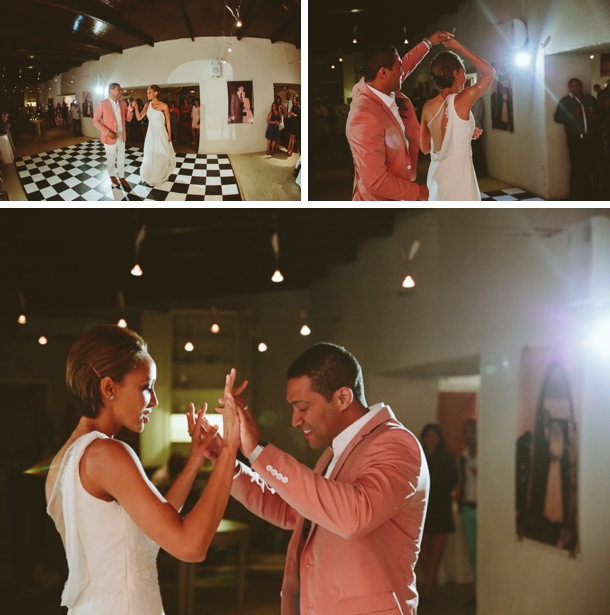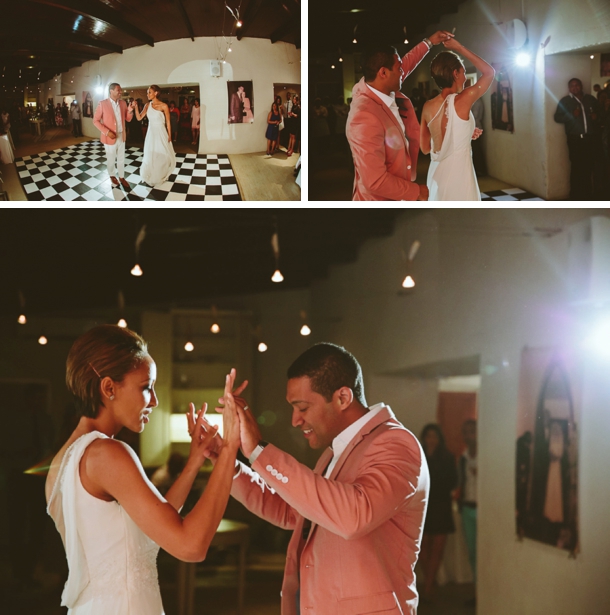 You can see more from this wedding on Wrensch Lombard's blog.
SERVICE PROVIDERS
Ceremony & reception venue & catering: Roodezand | Photographer: Wrensch Lombard  | Flowers & décor: Studio Bloem | Stationery: Pistachio Designs | Bride's dress: Olivelli | Hair & makeup: Joleta Keane | Bridesmaids' dresses: YDE
Save