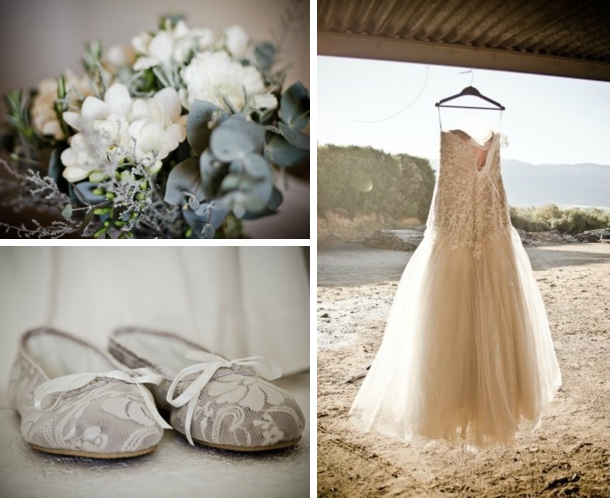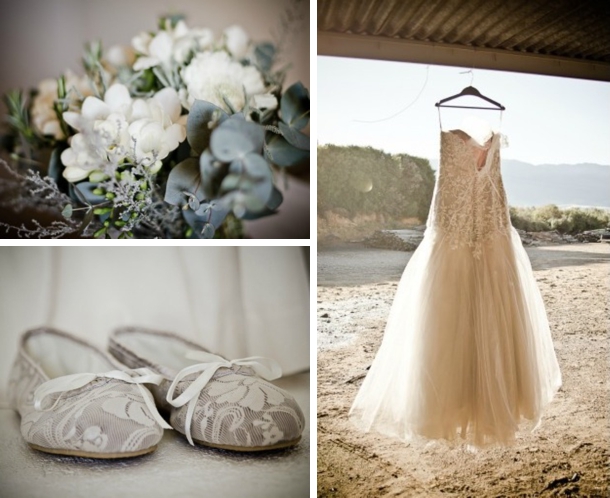 Hello lovelies, from sunny Abu Dhabi! My plan not to have any interruption in service went a bit wrong yesterday when this wedding missed its schedule, but hey ho, here it is now, and come back this afternoon for another of our trend roundups (don't worry, I'll be checking in electronically to make sure my server hasn't gone wrong). I've been having a fabulous time here so far, spending time with my friends and their baby, and checking out the UAE. It's so new here, it feels slightly weird, but the lifestyle is awesome and I am so loving getting a bit of sun! Last night I even got a bit of exercise, with a run around the Formula 1 circuit! ANYWAY, back to the wedding in hand, which comes from Cape photographer Maryke Harper. I just love the fresh winter style of this wedding – it has a lovely curated feel, like a sweet little shop that you might stumble across one afternoon and lose yourself in for a couple of hours. (And even better, Cara and her mom have made use of everything they bought in their homes – such a great budget tip!) There's exuberant use of herbs, which must have smelled amazing, and just the right amount of a nod to vintage without going overboard. So pretty! I also love the handmade/craft details, like stitched table numbers and even a bit of string art! A soft palette of green, grey and taupe sits just right. I know you're going to love this one, so here we go!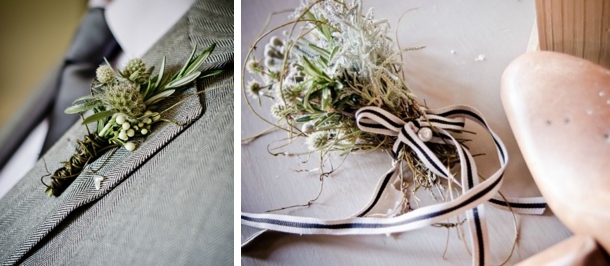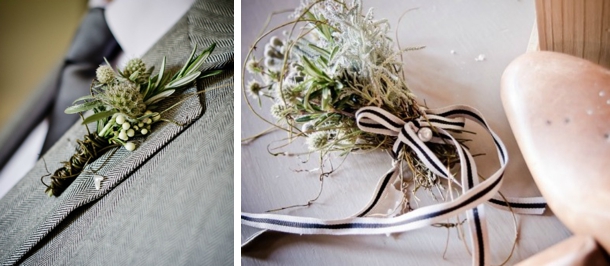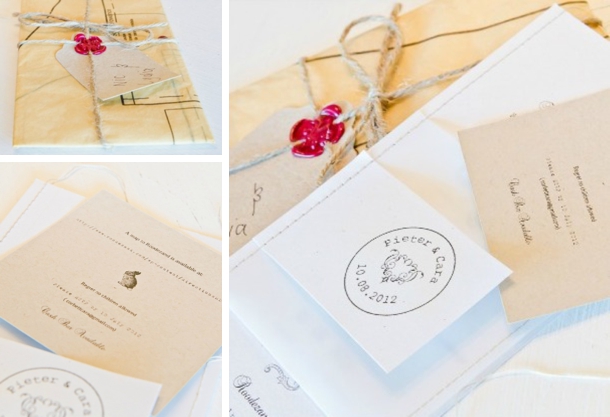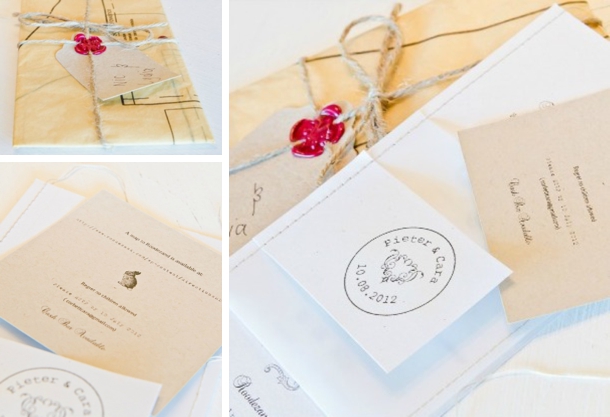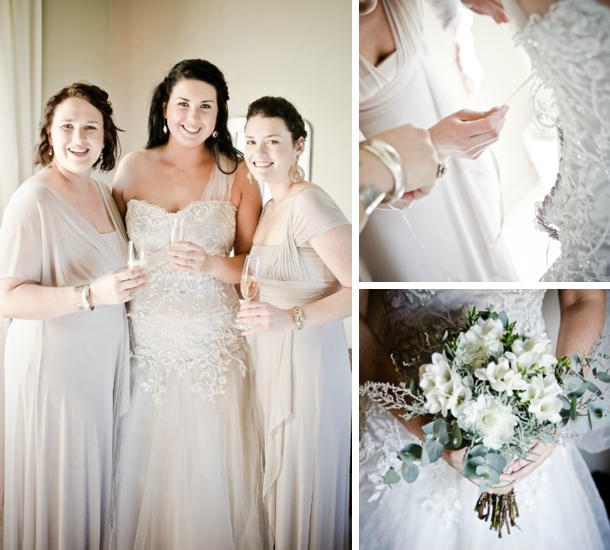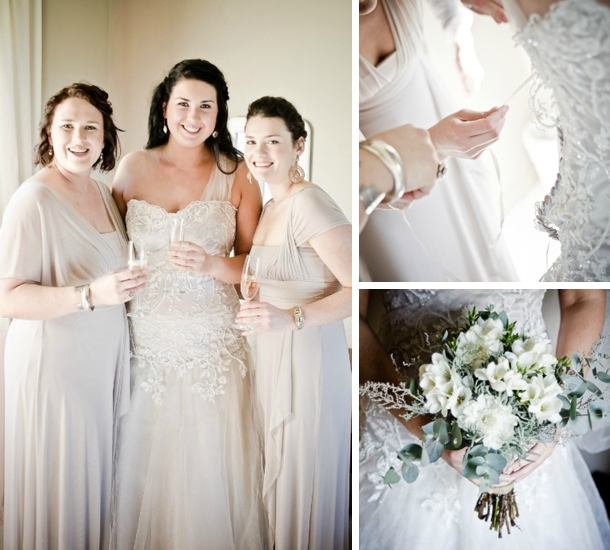 From the lovely bride, Cara:
Pieter and I met at one of our best friend's 17th birthday party back in 2003 – it was basically love at first sight… He was in matric and I was in Grade 11, and it was supposed to be the last big social before everyone started studying for year end exams. Needless to say, falling head over heads in love and studying did not go hand in hand! We managed to date throughout the exams and through my matric year (with him at Stellenbosch – our families lived in Paarl so luckily I saw him each weekend) and the following year I joined him at Stellenbosch where we studied Conservation Ecology together. After Pieter finished his honors in Aquaculture he moved to Paternoster, where they started a land-based cob farm.
In January last year, we had a beautiful sunset picnic on the rocks at the cob farm, where he proposed with a beautiful antique ring and we had lots of bubbly watching the oceanic sunset and all of its amazing colours.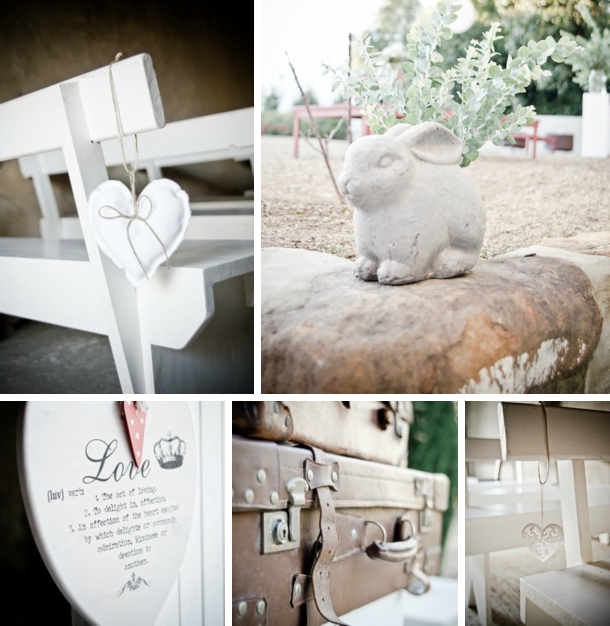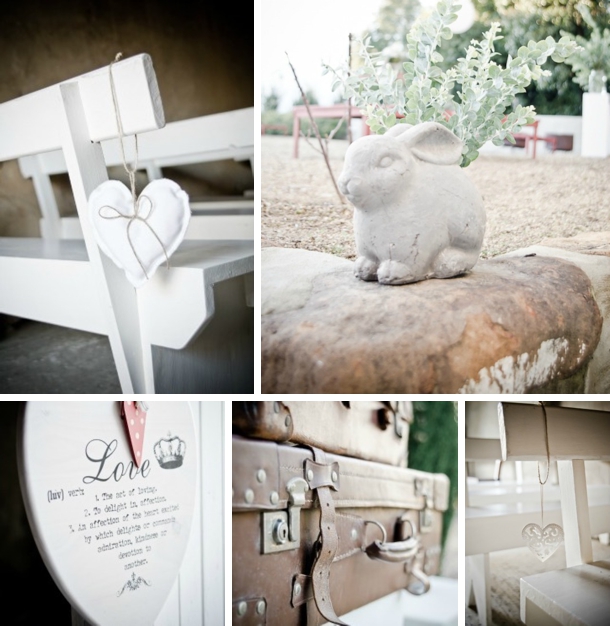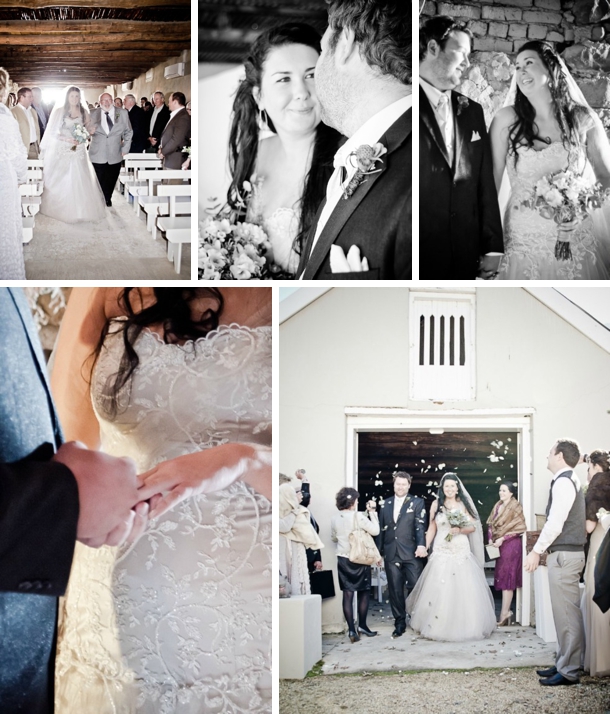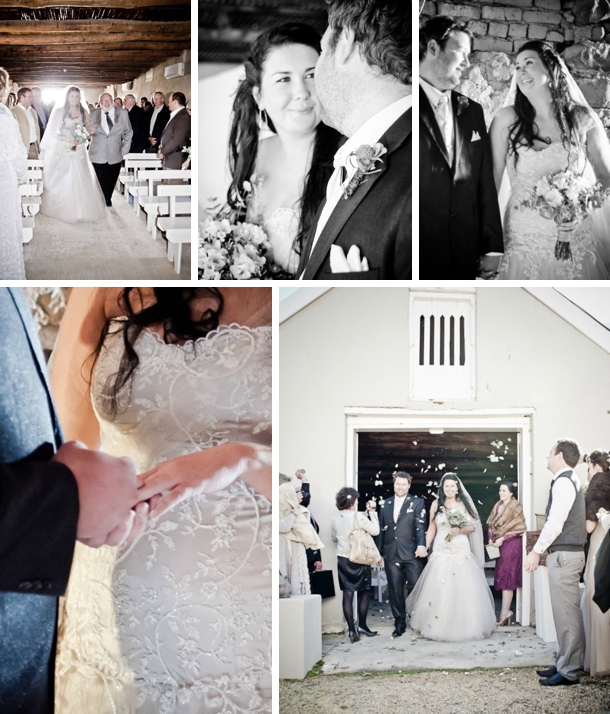 I am absolutely in love with winter, the French countryside/garden look and everything black, white and grey, so that's what I wanted for our wedding day. We just wanted a relaxed day at a beautiful venue where we could celebrate with our family and friends. After viewing most of the venues around Paarl, Stellenbosch and Wellington I really wasn't happy with any of them. A family friend suggested that we take a look at Roodezand, which is located 10km from Tulbagh. The moment Pieter and I saw the venue we were in love! And from there everything came together!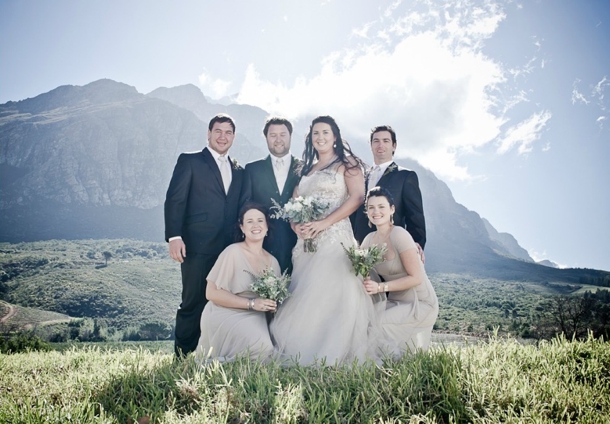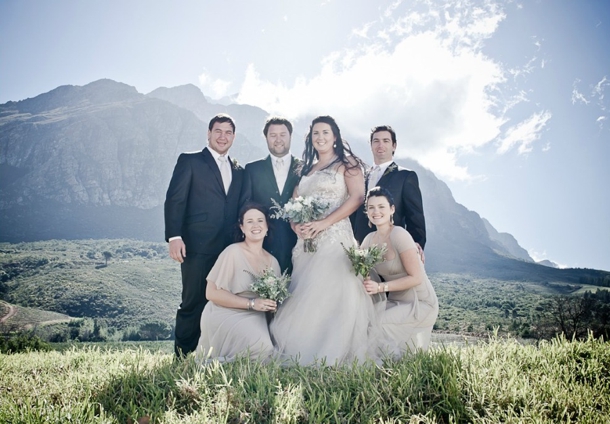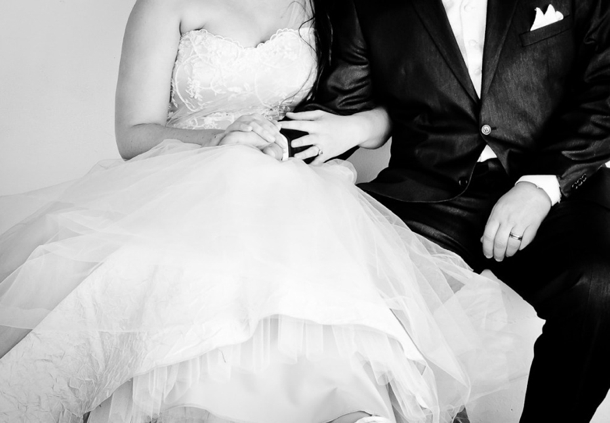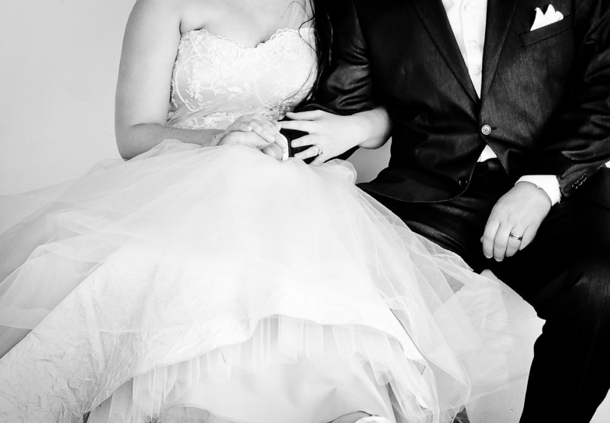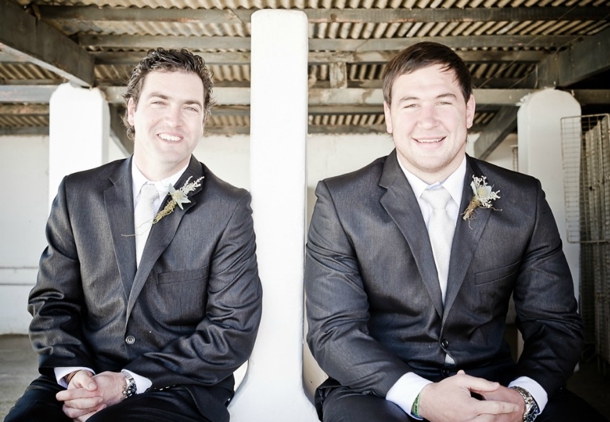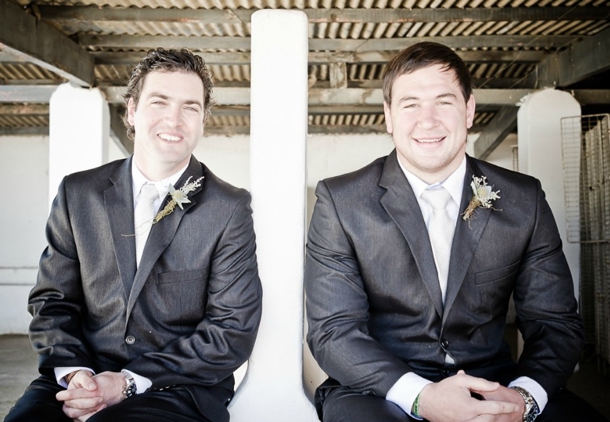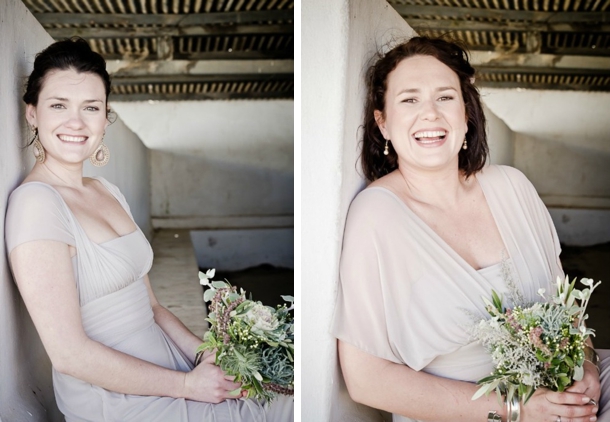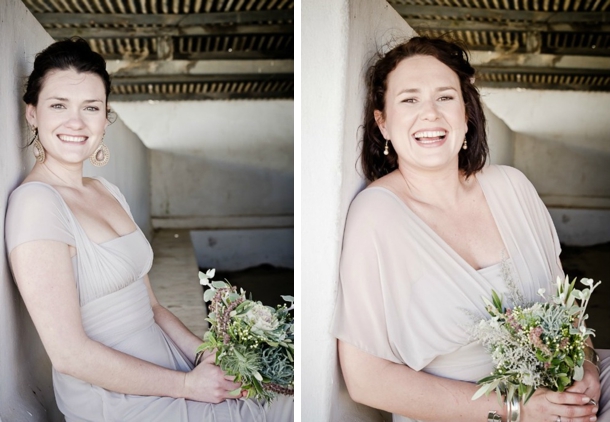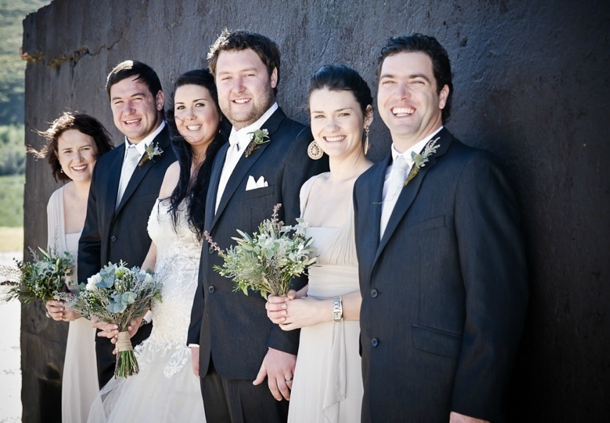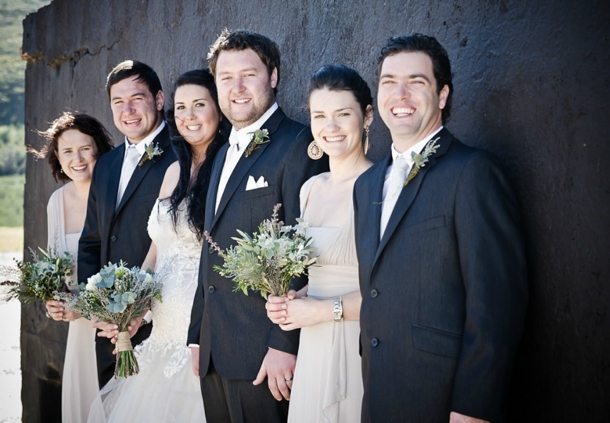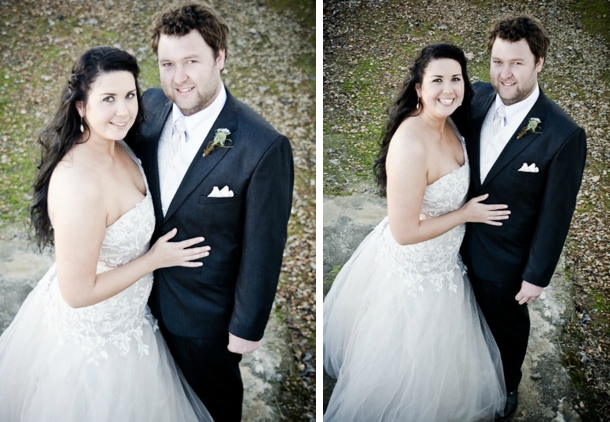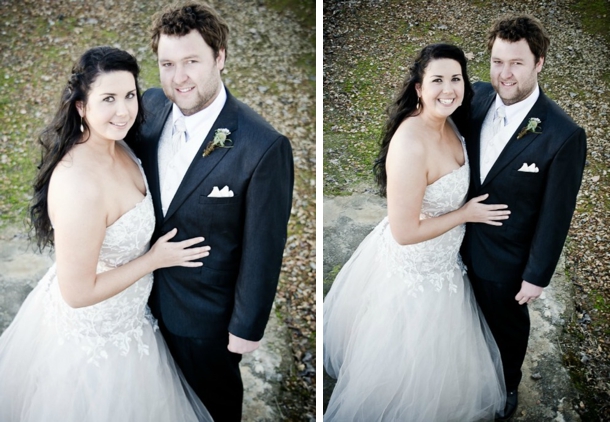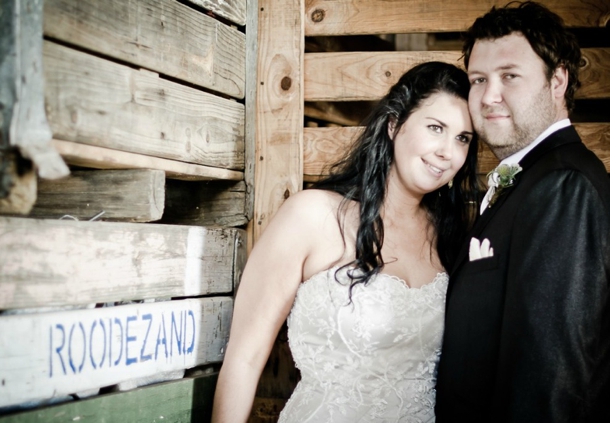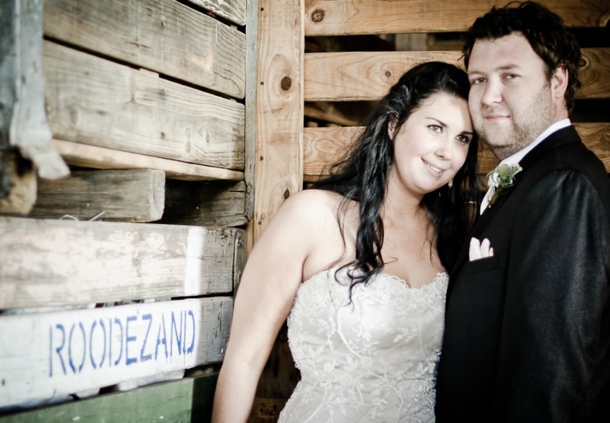 My mother and I bought lots of the decor with the idea that it had to be reusable in our houses after the wedding. The rest I made or borrowed from family. Since I'm a bit of a control freak, I wanted to do my own flowers, but everybody told me to rather have someone else do it. Eventually I gave in. I knew there was only one person who would understand the method to my madness, Tanya (from Aartsappel). I went to her with all my ideas, bottles, jars and teapots and the rest of my décor, and she immediately knew what I wanted. It was such a relief to leave the flowers in her capable hands!
Our friends and family contributed to the wedding in such special ways. At the ceremony, our friend Leani beautifully sang "the story" (from Brandy Carlile) as my bridesmaids and I entered the chapel. We had nine large white candles, one for each year we've been together, as well as the large Marais family bible on the registry table. Our friend, Bianca (it was her birthday we met at) wrote a little article for our wedding newspaper. My mother-in-law stitched my wedding invitations, painted my terracotta pots, planted my herbs in them and did our entire sweetie table and made most of the treats herself! My dad and I made the name tags that went on the napkins and Pieter and I made the menu board and table plan. Our wedding cake (actually cupcakes) was a gift from our dear friend Roxy.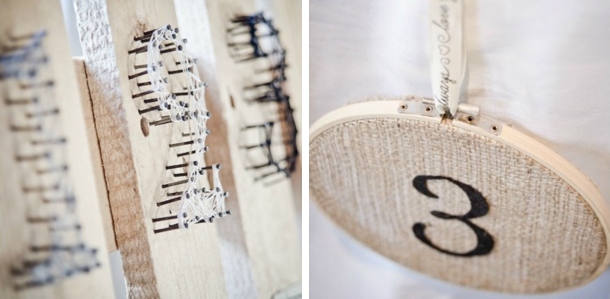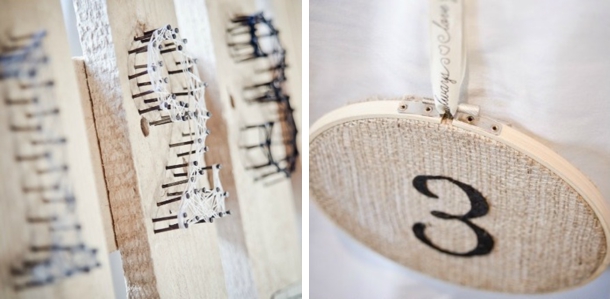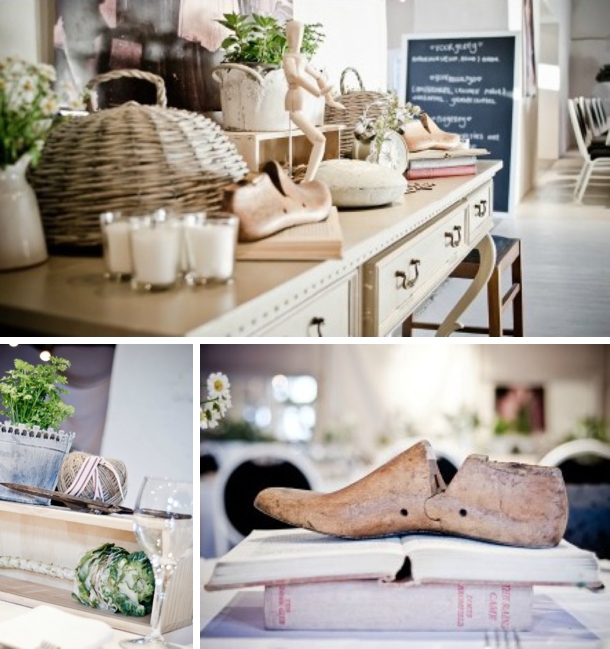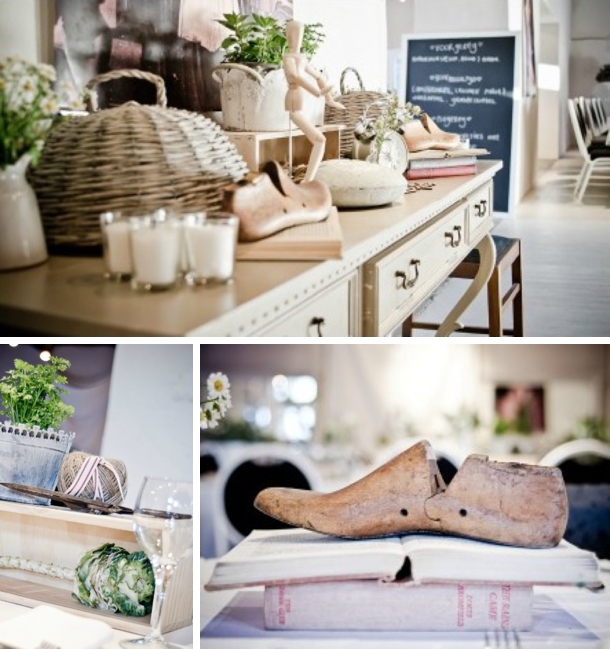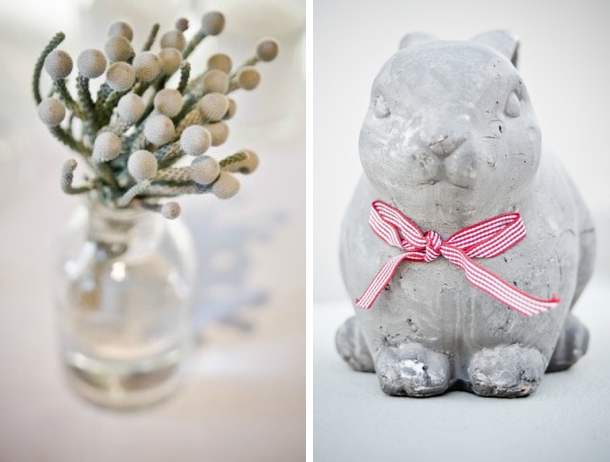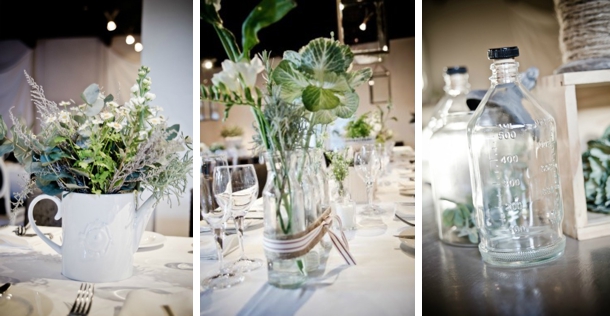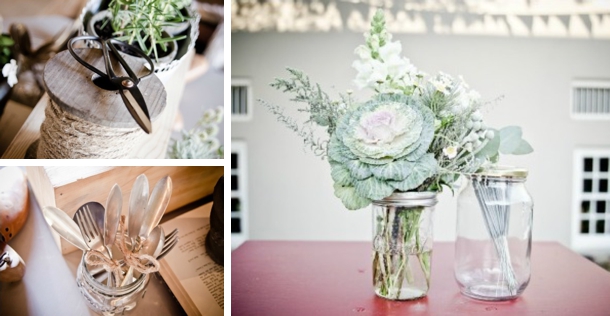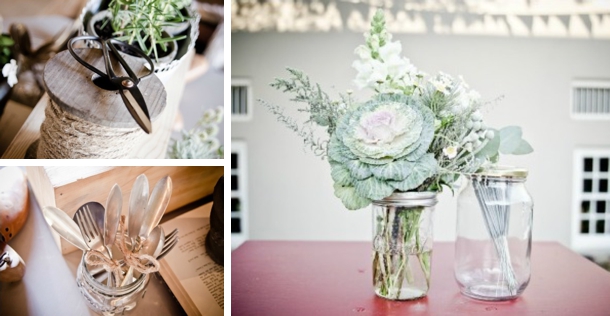 For ideas I browsed through several wedding blogs and spent many hours on pinterest. My advice to future brides is: listen to your mother, she sometimes knows you better than you know yourself, especially when you start losing your mind in all the wedding details. Also, it's never too early to start planning and making your details for your wedding, it will save you a lot of money!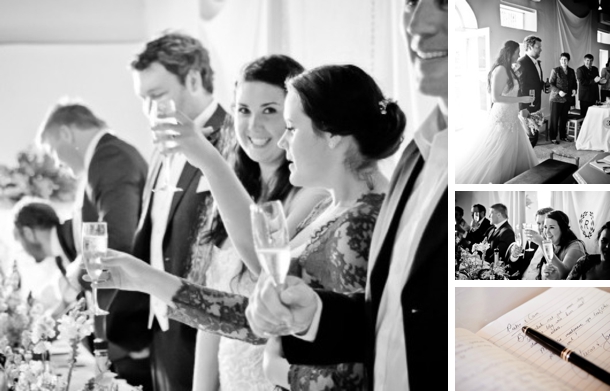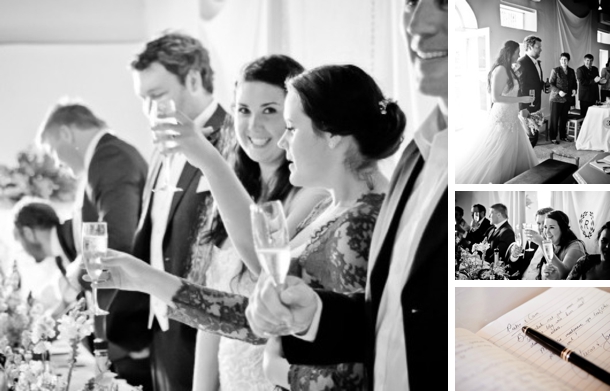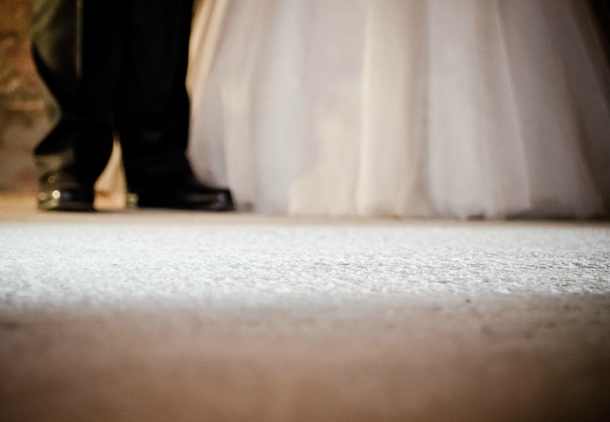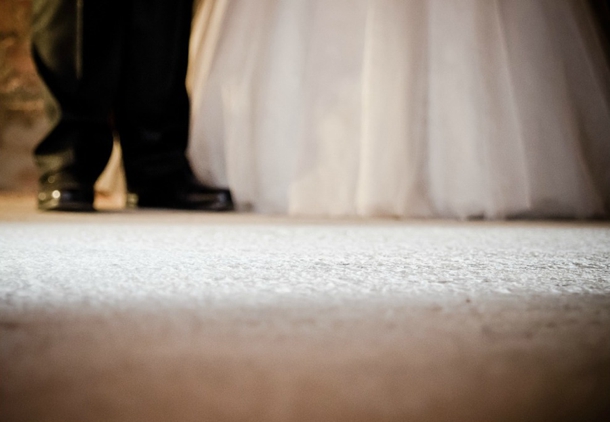 Thanks so much Cara and Pieter! And a big thank you and welcome to Maryke Harper – for more from this wedding, check out her blog.
SERVICE PROVIDERS
Venue & catering: Roodezand | Photography: Maryke Harper Photography | Florist: Aartsappel | Cake: The Velvet Cake Co. | Bride's dress: Magda Grové | Makeup & hair: Suzann Verster | Hiring: To-Nett's | DJ: Francois Louw Music | Bride's shoes: Teplov