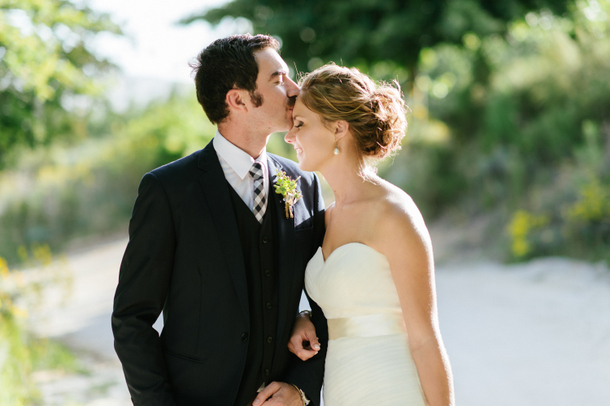 You all know how I feel about travel themed weddings (love 'em!). Which might have something to do with my own love of travel, but I also love how it can be a metaphor for life and relationships. Because life really is a journey, isn't it? I'm the first to admit I don't always look at the scenery along the way, preferring to focus on the destination, but in hindsight it's always the journey that gets you somewhere that teaches you or inspires you or provides you with the lasting lessons or memories. Today's couple, inspired by their awesome airstream trailer park venue (oh, we love Old Mac Daddy's don't we!), based their wedding around the idea of going on a trip together – kind of a perfect metaphor for starting out on the adventure of marriage. They incorporated this theme in sweet, subtle ways – through an airstream logo, and travel-themed stationery, and (my fave) little old school cartoon-hobo-style knapsacks on a stick to house the favours. Adorable! The vibe was light hearted and lovely, made even more so by the drop dead gorgeous pics by Yolandé Marx. I'm a huge fan of Yolandé's work (in fact, check our her gorgeous new category images in our Supplier Directory – swoonage!), and her dreamy shots of Marli and Peter in their lakeside location are some of my favourites!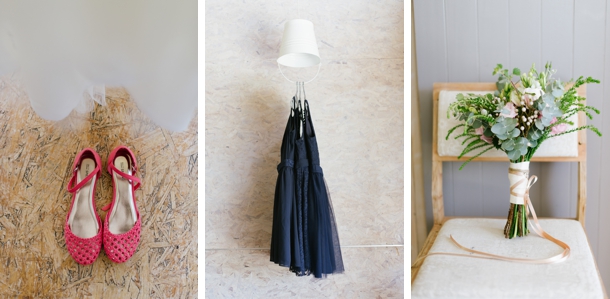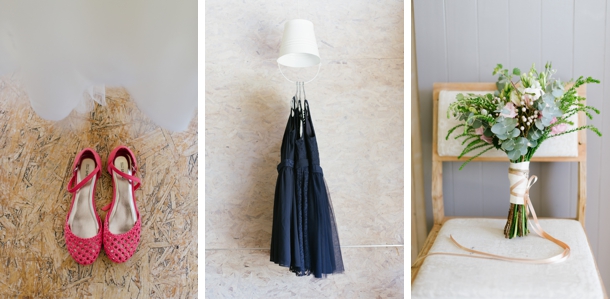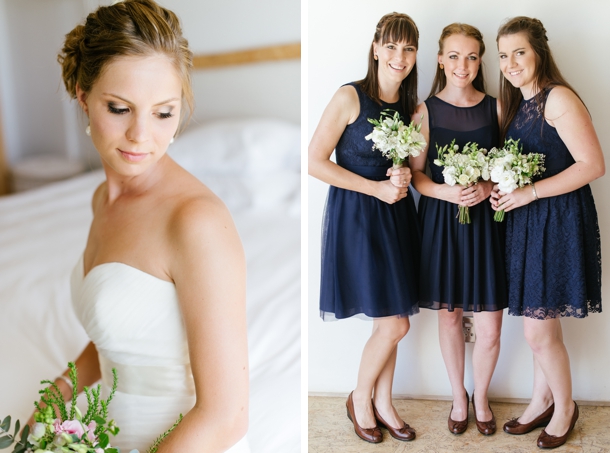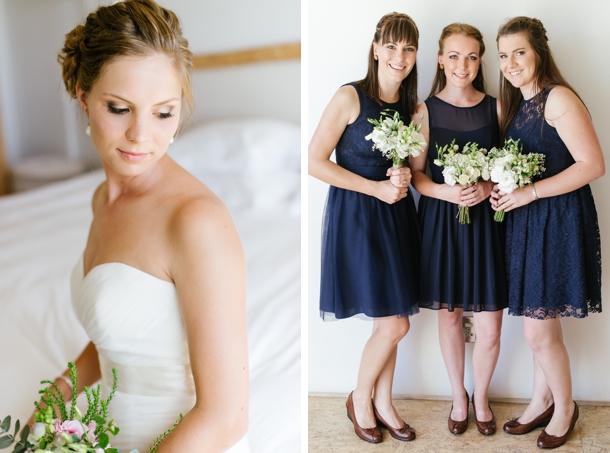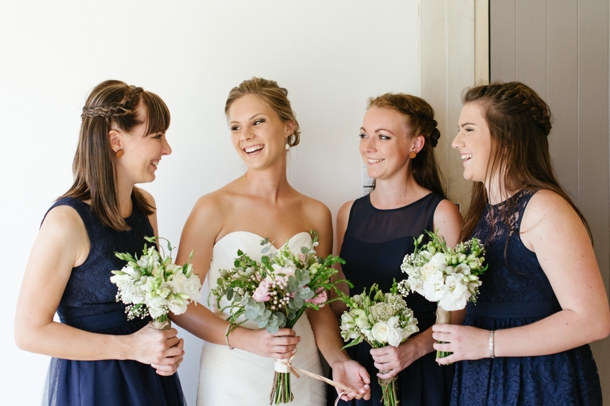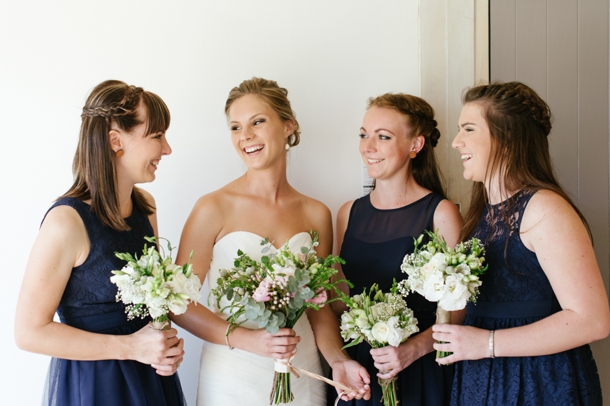 Love Story
High school sweethearts! We went to school together, Pieter a year ahead of me. We trained a lot together for athletics and fell in love when I was only 14… I always knew I was going to marry him. Eight and a half years going and more in love every day!
The Proposal
I probably got the most different and interesting proposal. It was late on Christmas evening in 2012. I was at home with my family and Pieter on his way home from a holiday with his family. I knew they were going to be back late and thought I would only see him the next morning (when we had to leave for a loooong drive because we were moving to Cape Town!). I was already in my pajamas when I got a phone call from Pieter's dad saying that there was an accident and Pieter got hurt, he assured me that he was okay, but that I must just quickly go with him to the hospital. You can imagine what went through my mind! When we arrived at the hospital, it was very quiet and there were no other patients in the hospital. Pieter's mom ran past us and said she had to go fill in some paperwork. They all played along very well! I got in the room, he must have been stressing, because it looked like he was in a lot of pain! He did not let me worry too long and got up and went on his knees… I was soooo overwhelmed and very surprised! It was more special that he asked me when we could still share it with our families at home! We celebrated that night with bubbly, a beautiful view of lights and dancing in the rain…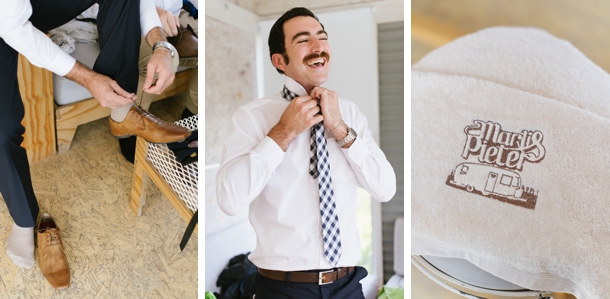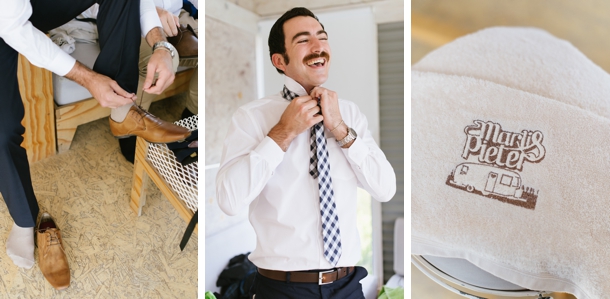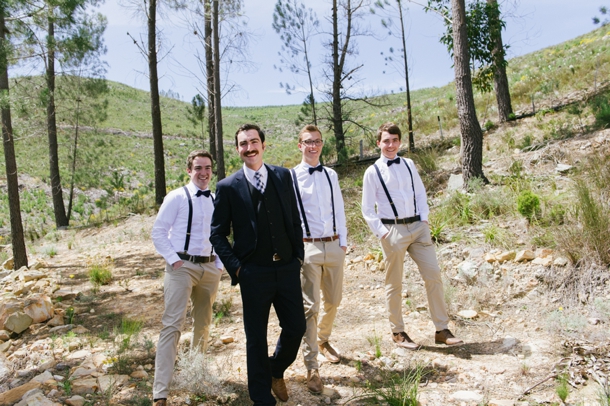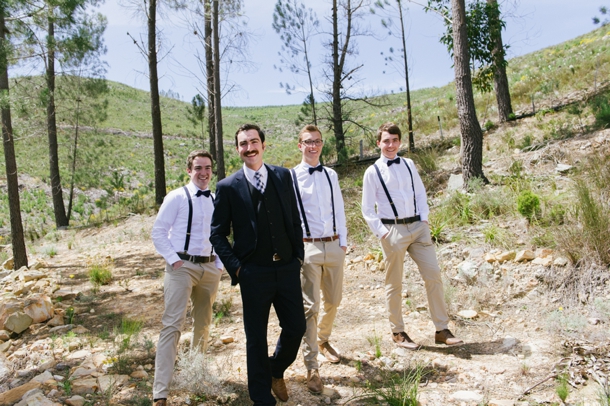 The Venue
The day we decided to search for a venue was a miserable, rainy day. We got in the car and just started driving. We headed towards the Stellenbosch winelands and just as we arrived in Stellenbosch I told Pieter about this very interesting place I saw in a magazine that morning with my sister. I told him briefly what I could remember and he said I must phone to say that we are on our way! Once we arrived at Old Mac Daddy, we knew it was the perfect venue and booked it immediately. Old Mac Daddy is the most unique and beautiful venue. It also had accommodation in their Airstream trailers for most of our guests.
We decided to have a small intimate two-day wedding where most of the guests stayed over. On the first night we had a pizza-and-wine evening where our closest family and friends could meet and we got to spend a bit more time with everyone. Then the day of the wedding was a feast! We had a lovely breakfast with an amazing view with the guests. Afterwards everybody jumped in to get everything ready for the celebration. Every person lent a hand to make the day just as we wanted. This was followed by an amazing ceremony, pre-drinks and an exciting reception. The next morning we all had breakfast together again as we said our last goodbyes to leave for the honeymoon.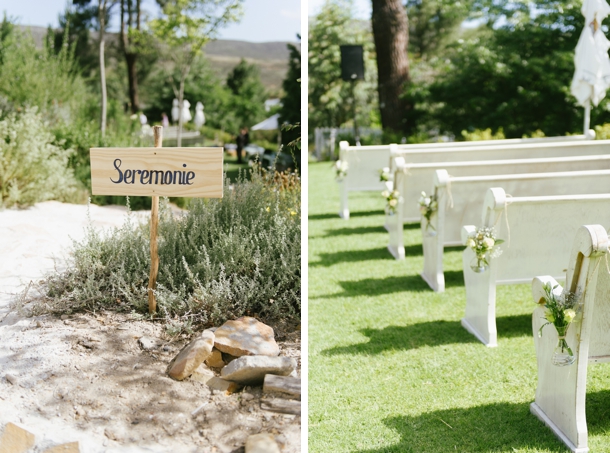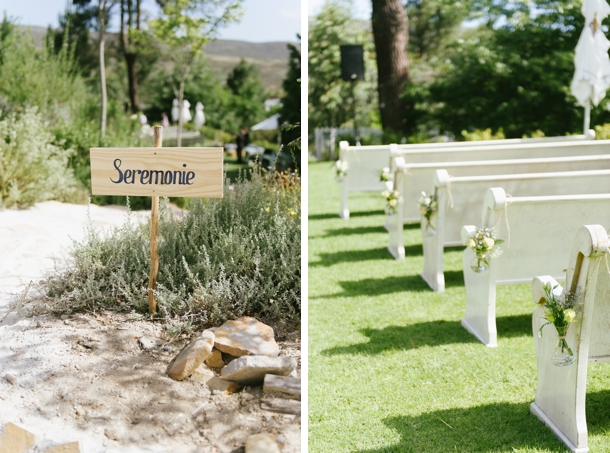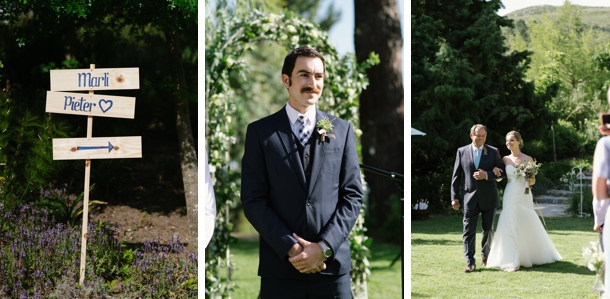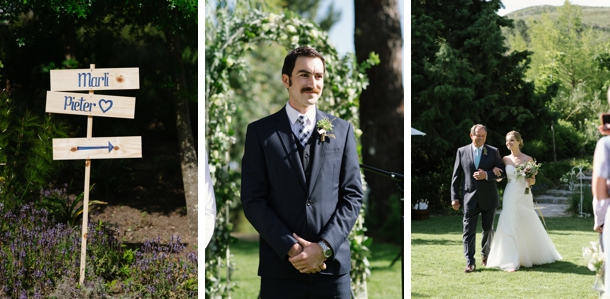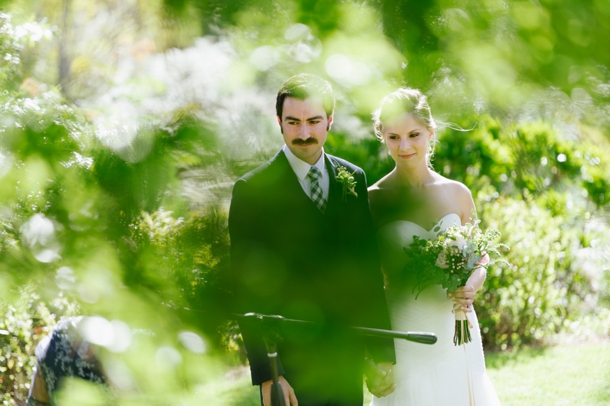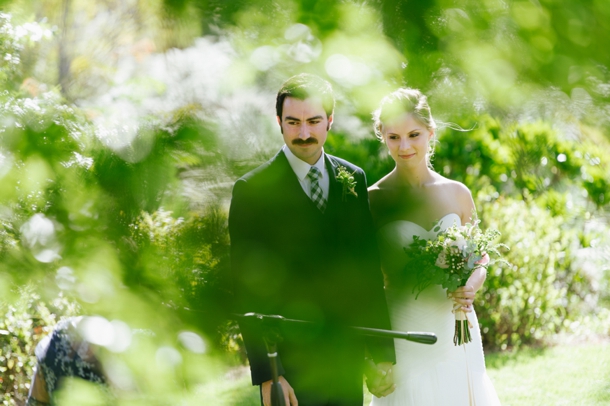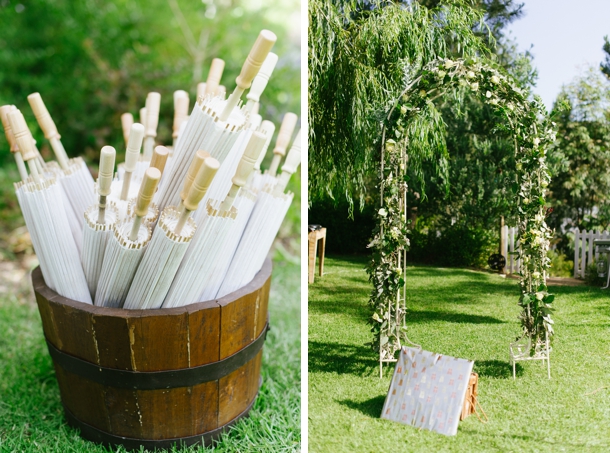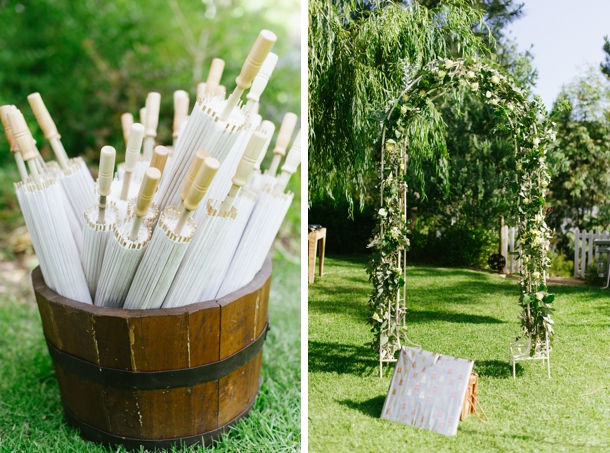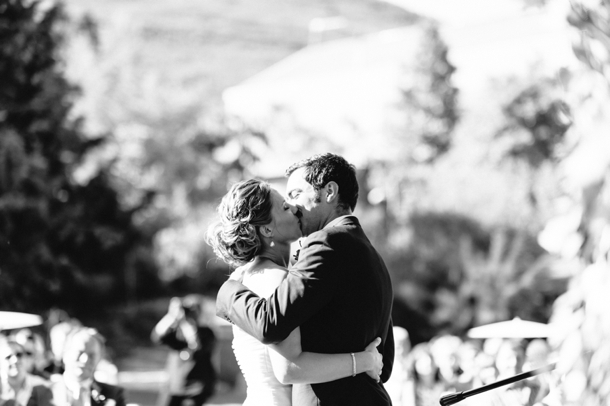 Wedding Style
Our style was a combination of a few things: old-school, but modern and natural. The decor was all natural and pure with a touch of old-school such as our placement tags, gift table and the music (mostly from the '50s and '60s. We matched our theme to Old Mac Daddy's Airstream trailers and the idea of 'going on a trip together'. We played a lot with this idea in our invitation and logo and also linked our gifts (wegloopstok) to it. Our colour palette was a lot of green, white and soft, natural colours to blend in with the natural surroundings, with a touch of navy (bridal party attire, decor, wegloopstokke, signage, etc.).
Wedding Details
Our wedding was very personal and everything had a bit of 'Marli & Pieter' in. My brother helped to personalise everything from our 'save-the-date', invitation website, signage and table placings and a personalised logo to add to everything. All the family helped with the decor and our homemade pudding which was both our favourites. (Cheesecake and Malva pudding with custard). The guests each got a 'wegloopstok' as a gift with M and P letter cookies in it. We both love outdoor activities and travelling and linked our theme to the idea of 'going on a trip together'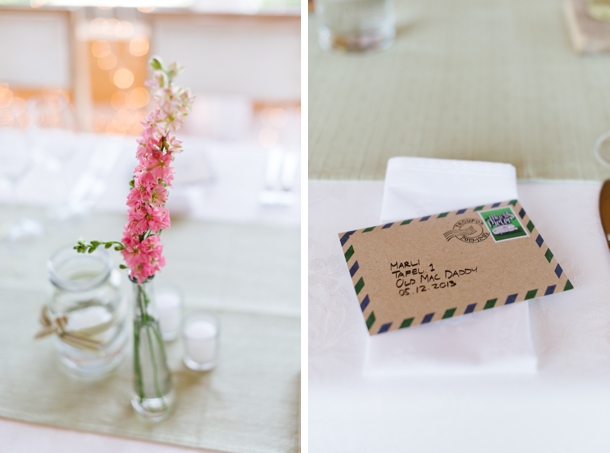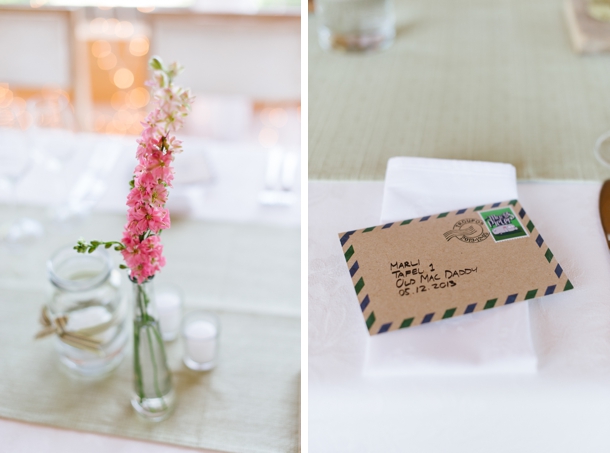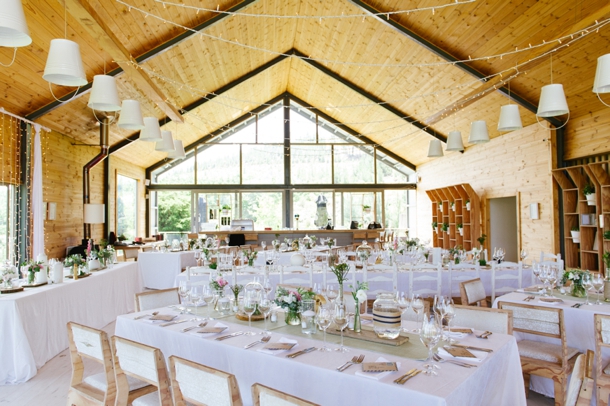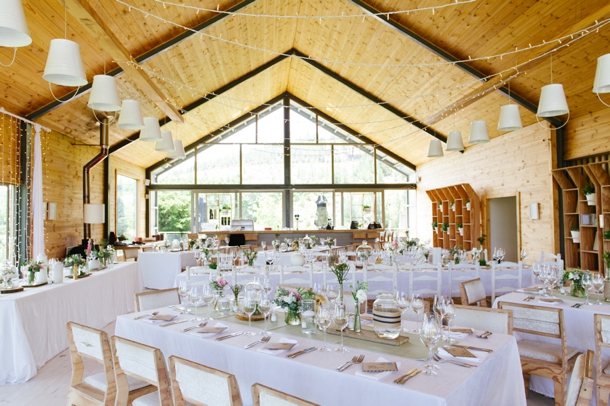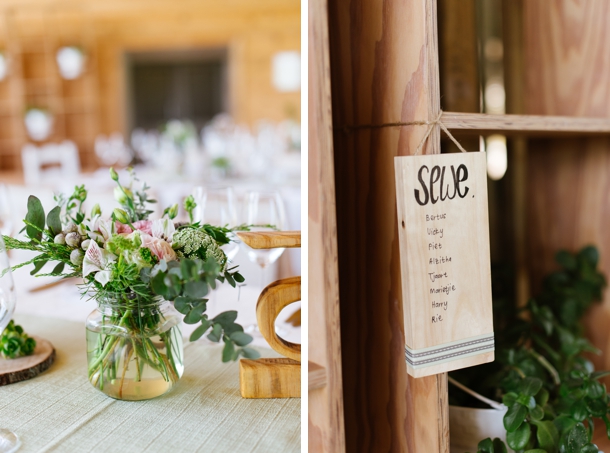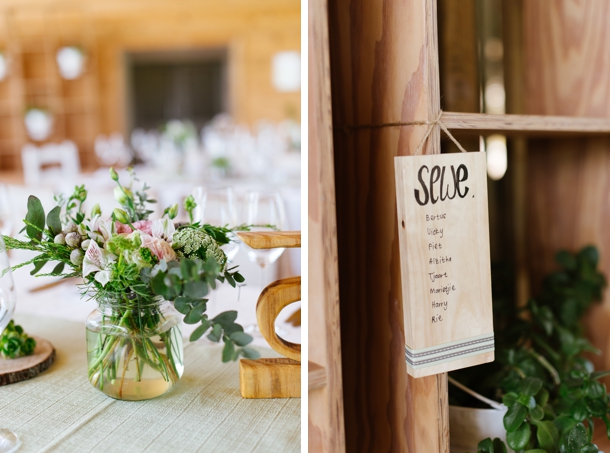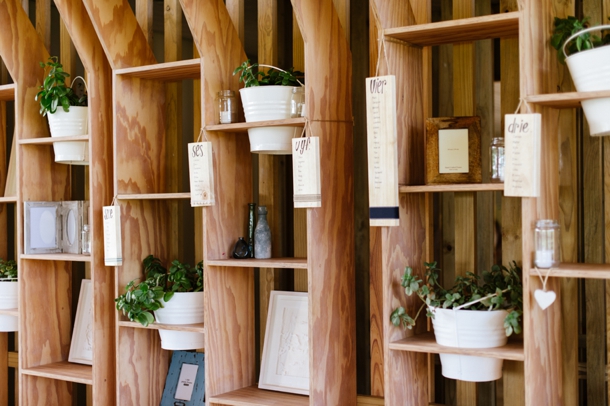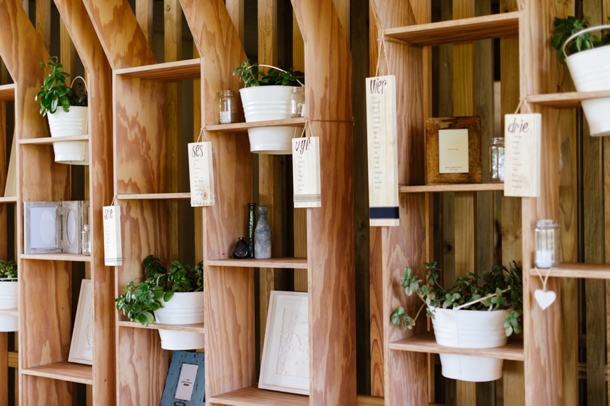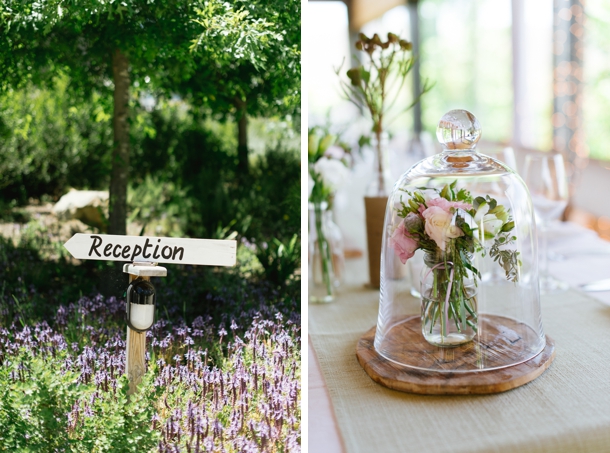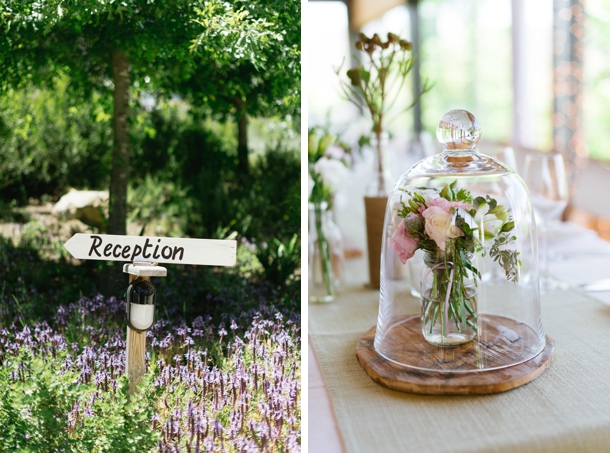 DIY Elements
We used a lot of our own or borrowed belongings for decor, to make it personal and save money. The dessert was homemade (both our favourites, as mentioned before). A lot of the decor (especially outside) was made and set up by the family and guests. All the family and friends helped to get everything ready. Some of the decor, such as the signage and gifts were all DIY. I made my own garter.
The Flowers
We wanted to match the flowers with Nature as we got married outside and the big glass windows of the reception hall made us feel part of the outdoors. We played around with a lot of white, green and natural, soft colours. We did not have any specific flowers at the wedding but a combination of leaves and different types of flowers.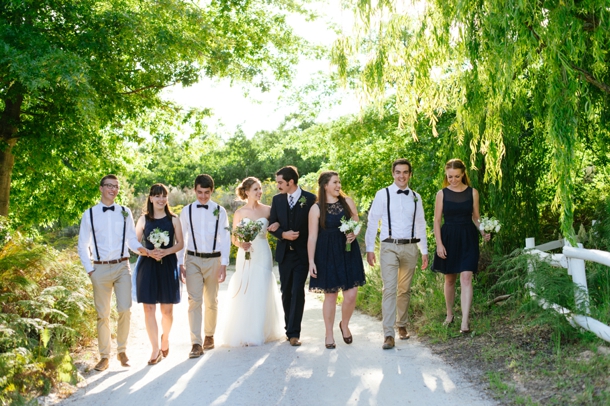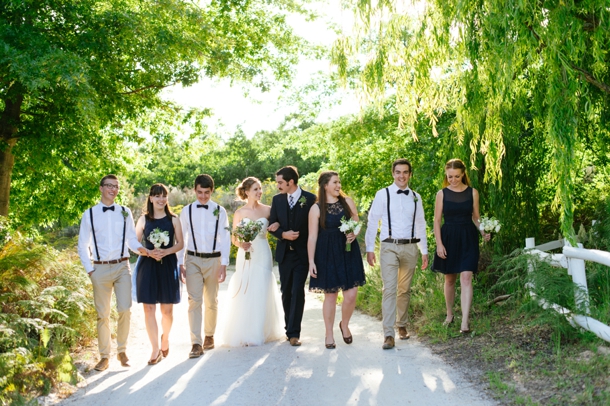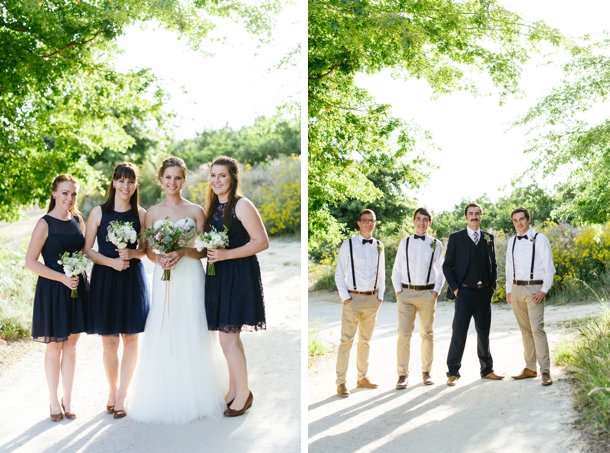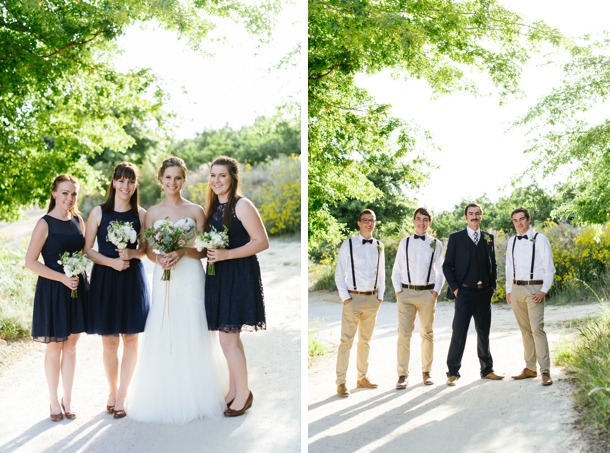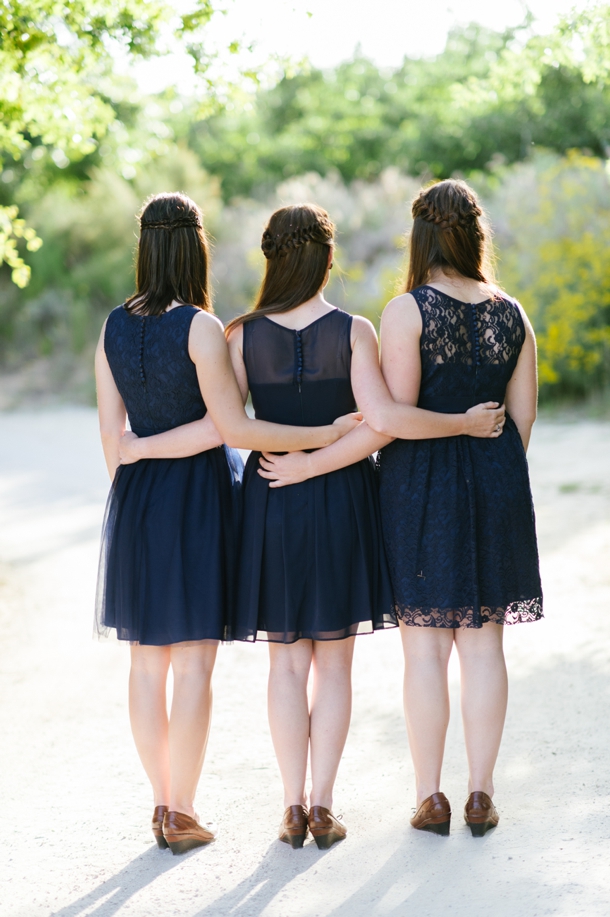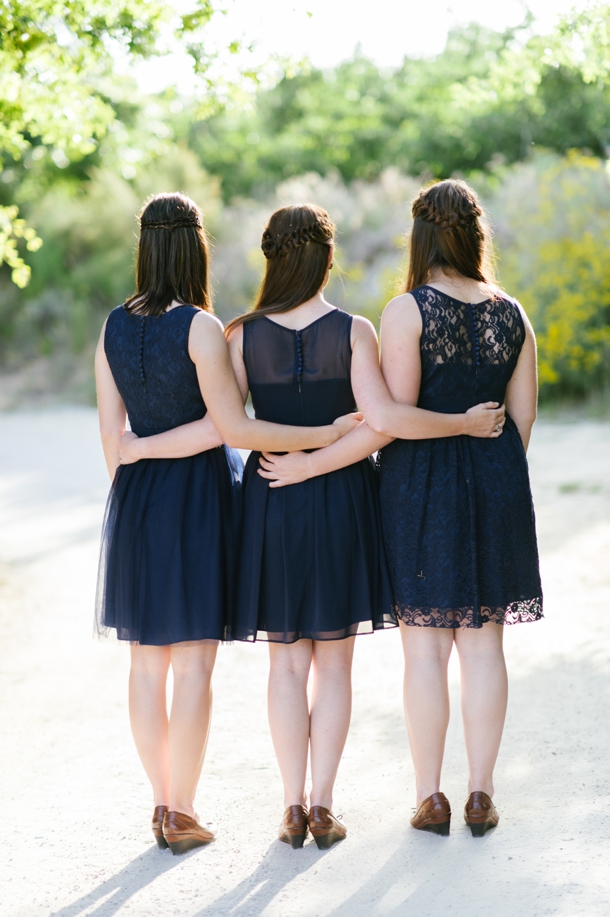 The Dress
What an exciting day I got to share with a special friend! So much fun and excitement! I found my dress at Olivelli Cape Town. It was the first I tried on and it just fitted perfectly. It was not at all what I had in mind or like any of the pictures that I took with me. I tried on a few more, but you know when it is YOUR dress. I ended up not having to do any adjustments except removing the 'bling' and adding a silk band in the waist, just to make it a bit more ME.
Memorable Moments
I have two definite favourite moments of that day where I really had to try my best to keep all the tears away. The most overwhelming moment was when I walked down the aisle. I still remember it as if it was yesterday. The second was when Pieter said his vows. It was so personal and he spoke right into my heart. Everything just felt perfect.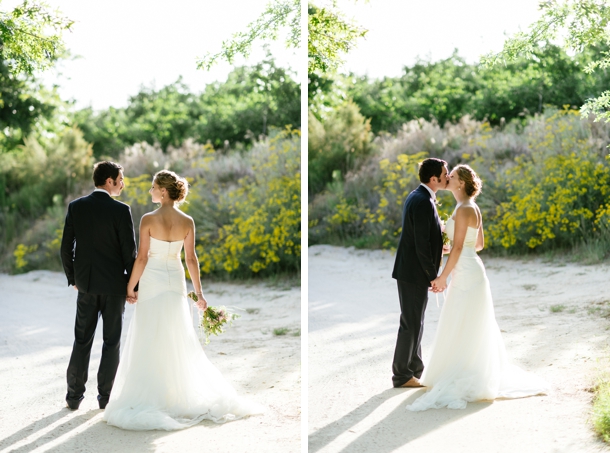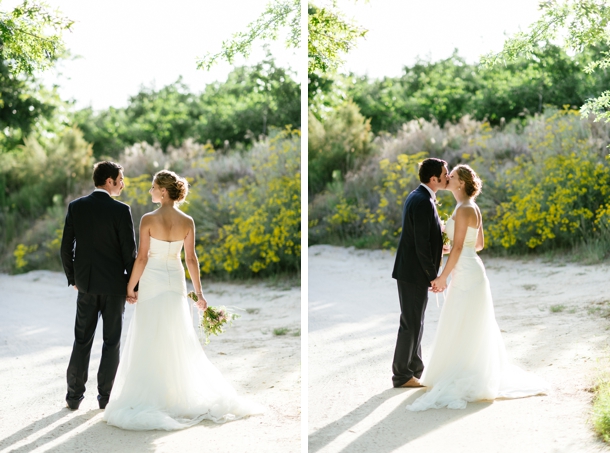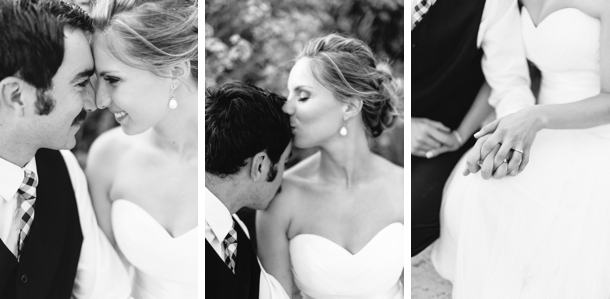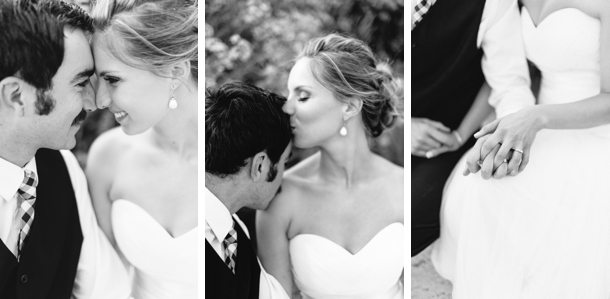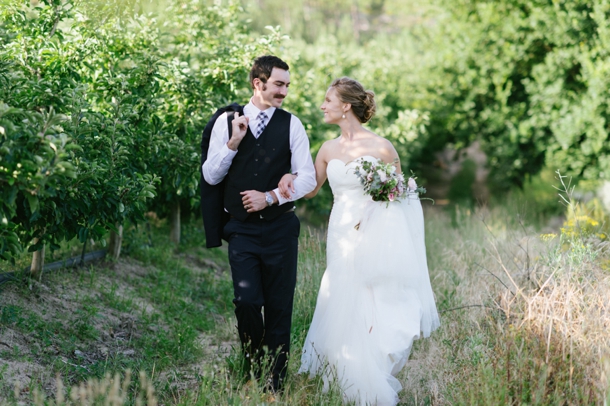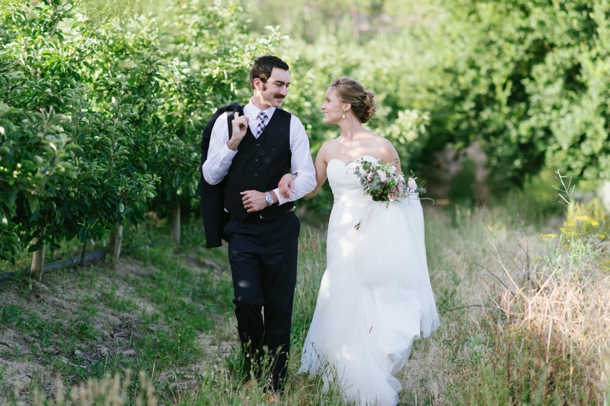 The Honeymoon
Big surprise! I only found out when we checked in at the airport! We went on an amazing safari honeymoon to the Okavango Delta in Botswana and Namibia. We stayed at amazing places near Shakawe, on the river bed. The highlight for me was the "Treehouse 5½" at Ngepi where we stayed just over the Namibian border. An original modern-day tree house on the river completely isolated from everyone with an outside shower and most beautiful view! We had perfect weather and did lots of fun activities such as catching tiger fish (I caught one!), touring on a Makoro and 4×4-ing in Moremi Game Reserve. We ended up getting stuck in a pan for six hours. Luckily we had wine and snacks and the most beautiful view of 100 elephants and other animals. It was a perfect destination for our honeymoon. We rested well and enjoyed being in nature.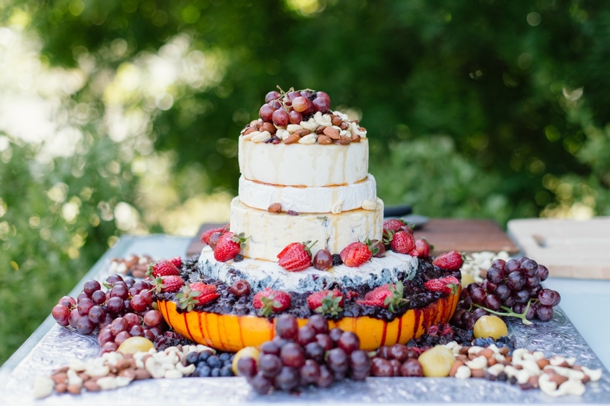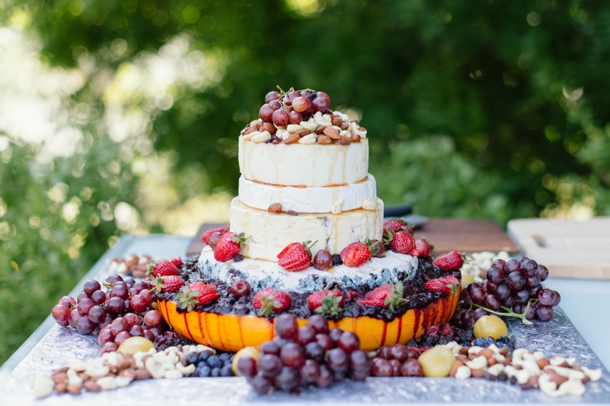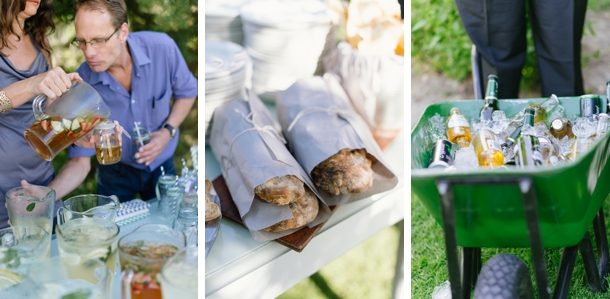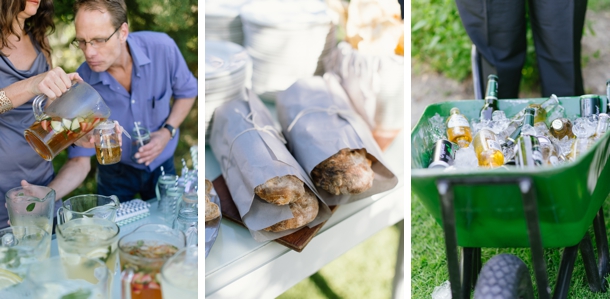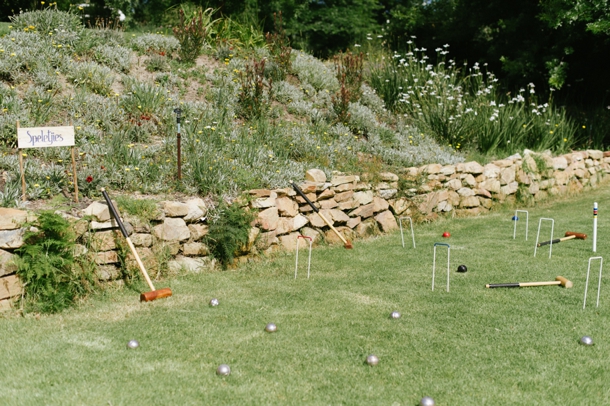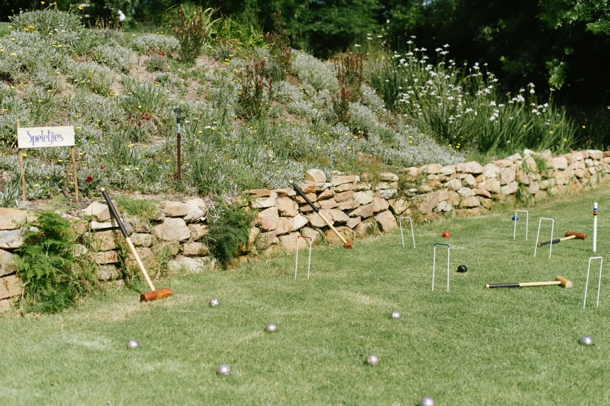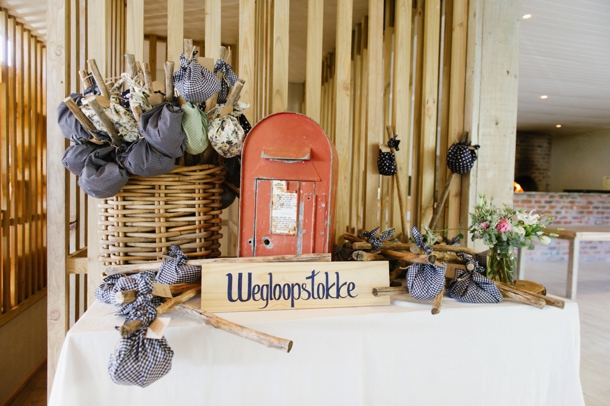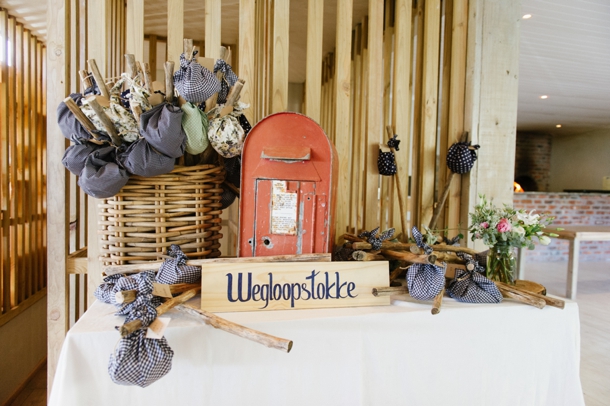 Advice for Future Brides & Grooms
Keep the wedding as small as possible. Enjoy it instead of greeting all the guests that you haven't seen in years (if finances allow it, have an extra get-together the day before. It goes by so quickly and it gives you more time to spend with all the guests). Keep it personal! And make sure you dance and have fun!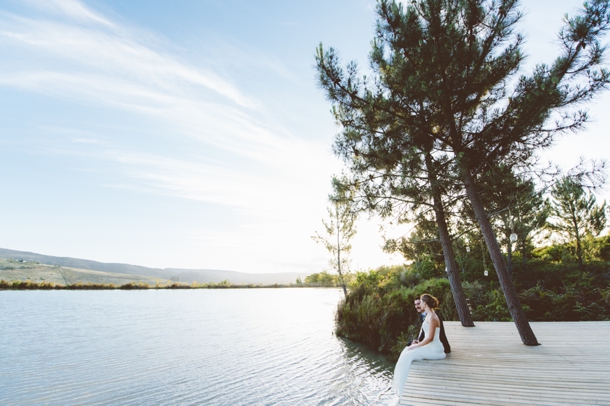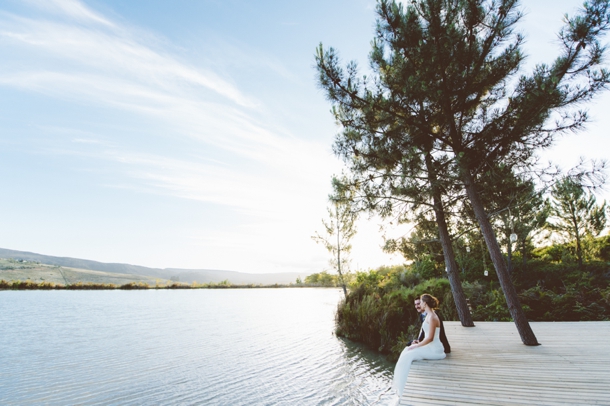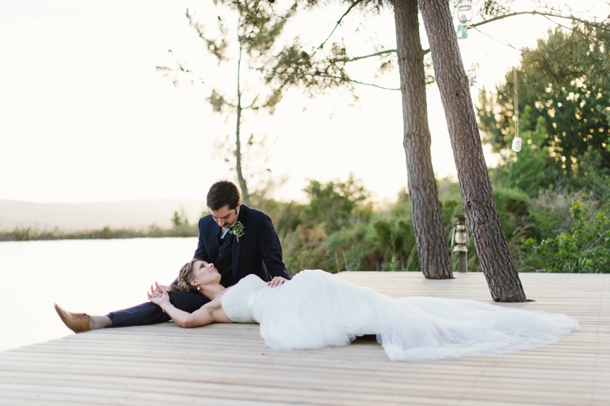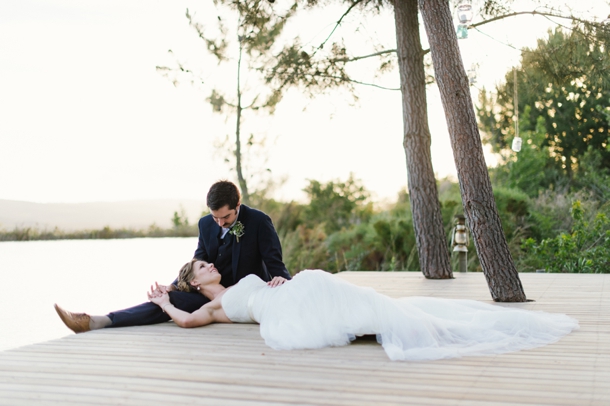 You can see more from this wedding on Yolandé Marx's blog.
SERVICE PROVIDERS
Venue & catering: Old Mac Daddy | Photography: Yolandé Marx | Co-ordinator: Wendy Simpson | Videographer: FJS Productions | Cake: Jay (Old Mac Daddy) | Flowers, décor & hiring: 4 Every Event | Stationery: Barend Spies & Wasserfall family & Chrisna du Plessis | Bride's dress: Olivelli Cape Town (Rosa Clara – Idolo) | Bride's accessories: Call It Spring (shoes) | Hair & makeup: Chrisna du Plessis (cousin) | Bridesmaids' dresses: Made by a family-friend | Groom's attire: Top Hat & Markhams | DJ: BAHA Entertainment | Decor & wine: Nicolene and Pieter from Gabrielskloof