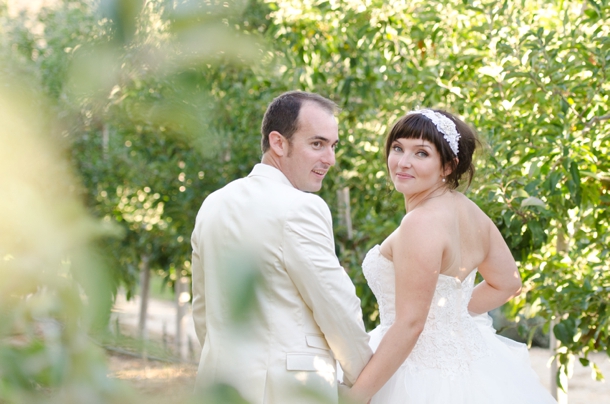 Hello lovelies! As I mentioned last week, I got to be on the other side of the wedding fence this weekend when I was a guest at two of my dear friends' wedding in the Midlands. And as much as I love the prettiness here (and there was plenty of prettiness there too), it was also good to remind myself of all the emotion that goes into the day – I literally couldn't stop the tears at one point, but they were definitely tears of joy! And joy is a huge hallmark of the wedding I'm sharing with you today – just like bride Lynne says her dress doesn't take herself too seriously, I get the impression that neither do the bride and groom, and everything about their big day is a little bit playful. From gold spray-painted animals at each setting to a scuba themed cake, chilli boutonnieres and a hangover station (best favour idea ever!), it was a day full of fun. And with smiles so wide and weather so sunny, photographer Michelle van Heerden captured every moment beautifully.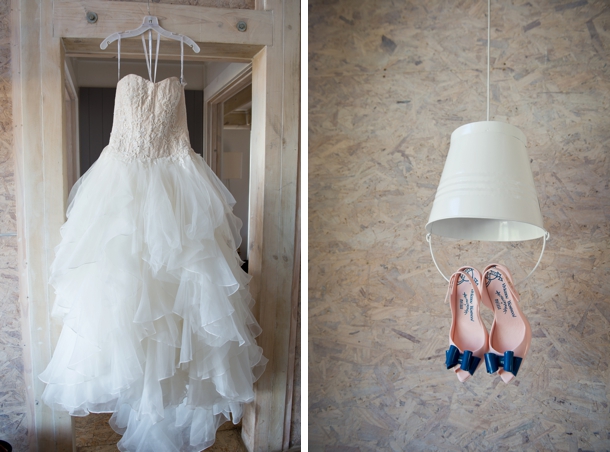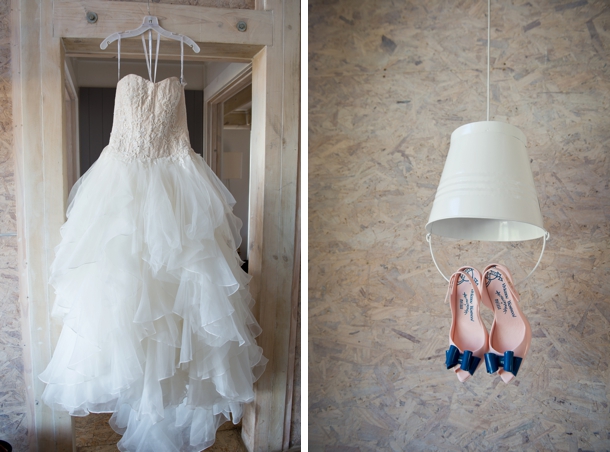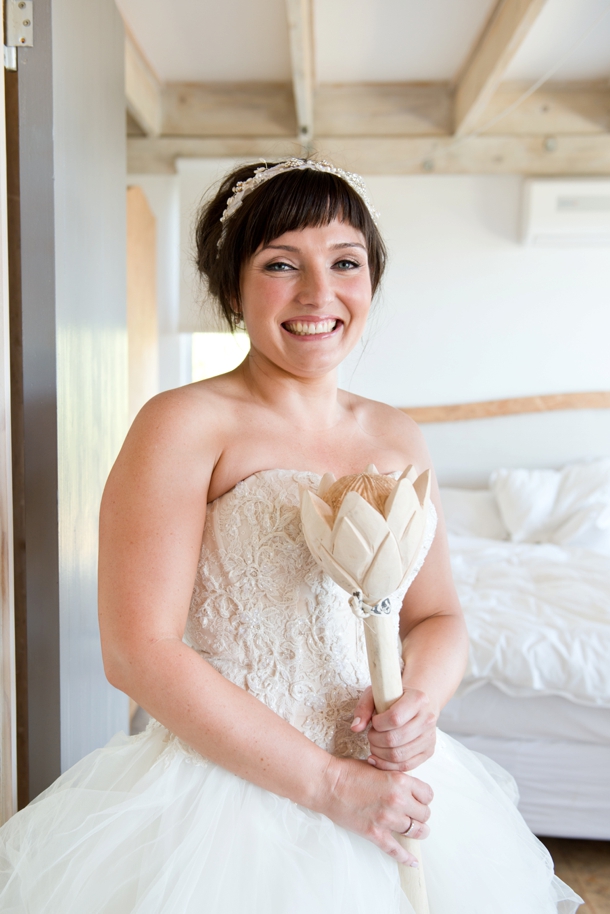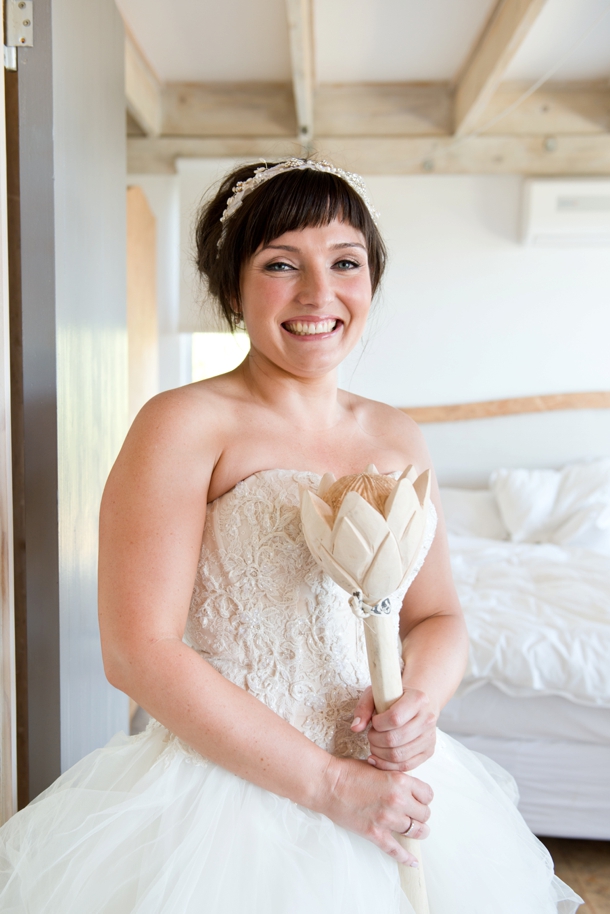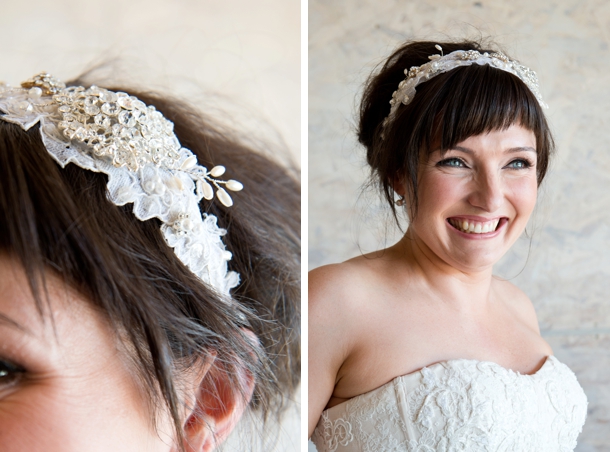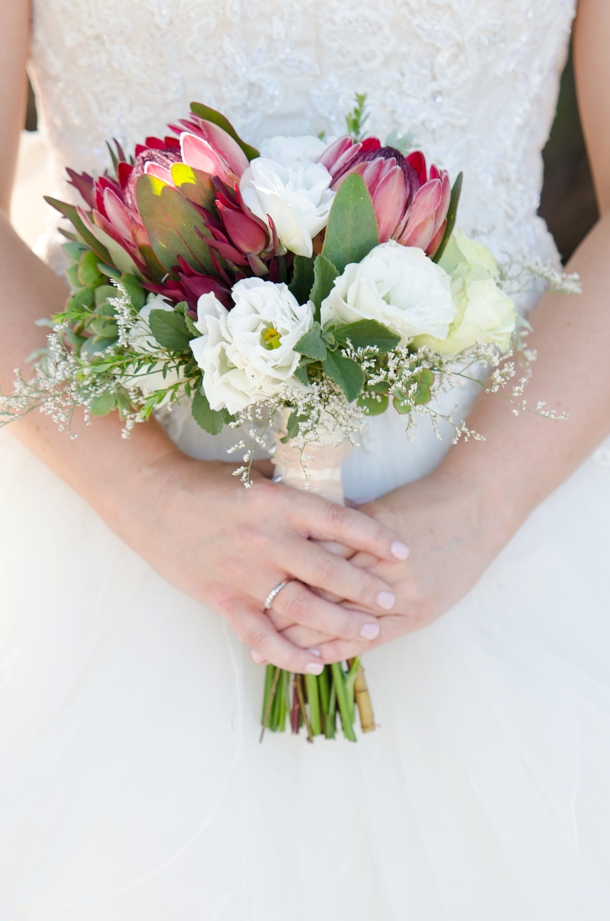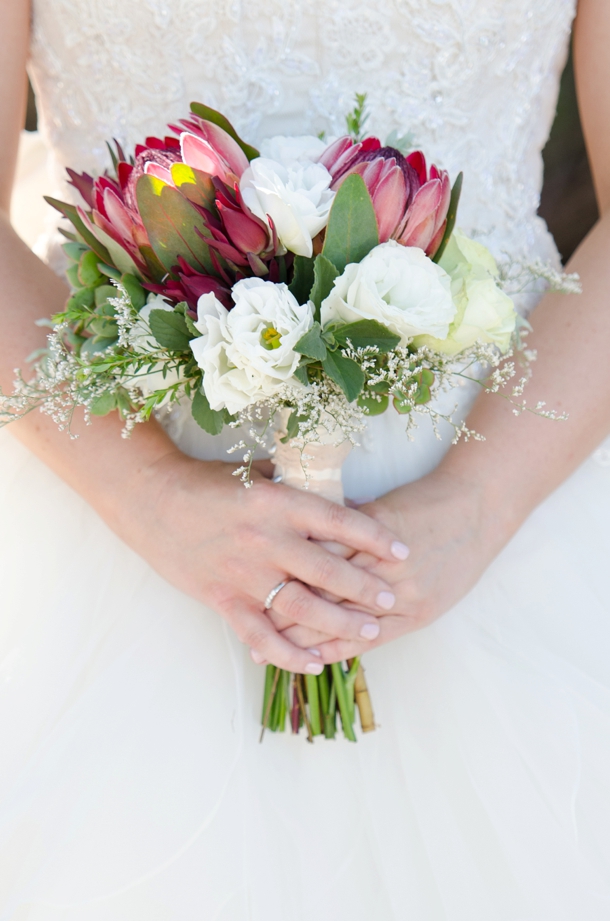 Love Story
Kyle and I met at a bar! I worked as a waitress, and Kyle and his friends would come in almost every weekend. There was a definite mutual attraction right from when we first met, but it was a good while before we actually started dating. Now, nine years later, we just can't imagine our lives apart from one another.
The Proposal
Kyle proposed after a spectacular day of diving in Tofu, Mozambique. We were getting ready to go out for dinner, when Kyle dropped to one knee and presented me with the most beautiful diamond ring. I had suspected absolutely nothing, and was taken completely by surprise. Of course, I said Yes, and after much excited hugging and kissing, we called my parents to give them the good news – apparently they had known of Kyle's plan to propose all along, and had been expecting our call!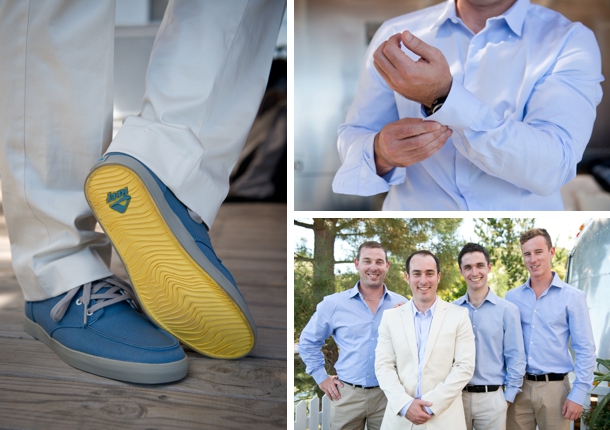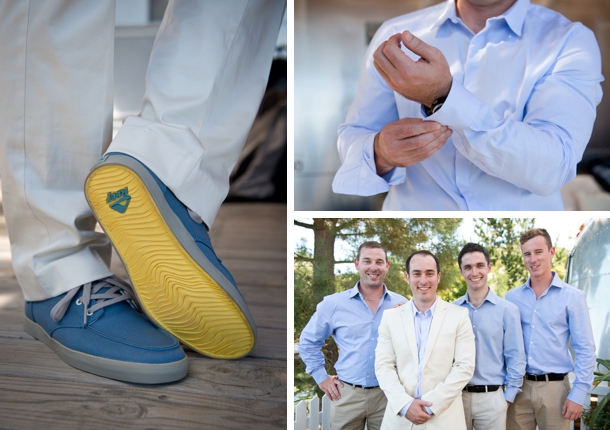 The Venue
We saw an Old Mac Daddy wedding featured in a magazine, and knew we had to check it out. We really liked the scandi-chic style of the main building, and the individually styled airstream trailers were fun and just a little irreverent. The fact that we could have the ceremony and reception there and that there was enough accommodation for our guests at the venue and nearby, was important. In the end, the relaxed feel of the venue, the delicious food and craft beer on tap were what sold us!
Wedding Style
We didn't have a theme, but knew we wanted a relaxed, not-too-fussy feel to the day, so kept our decor relatively simple. Nothing too cutesy! We drew inspiration for our colour palette from pink proteas, which, besides being gorgeous, are indigenous to the Western Cape, and were in flower everywhere during the months leading up to the wedding.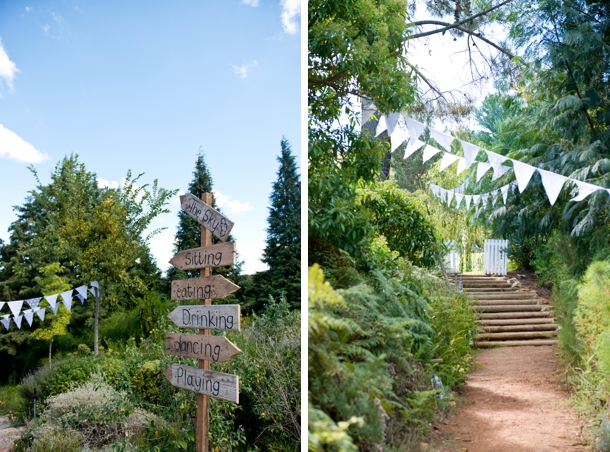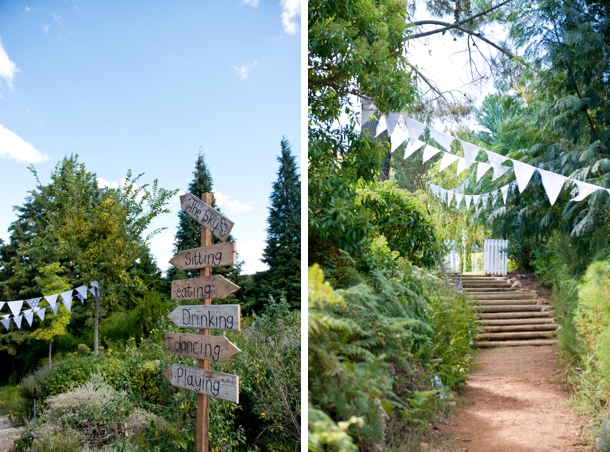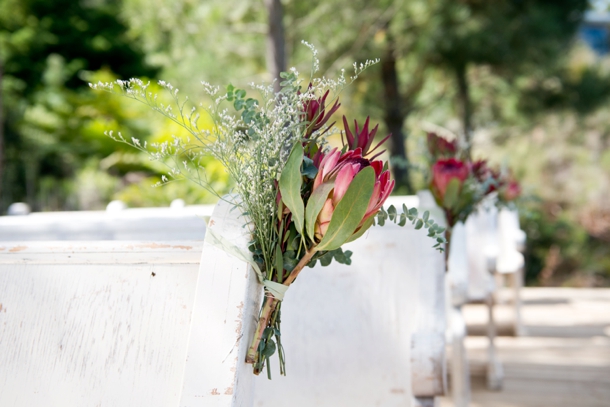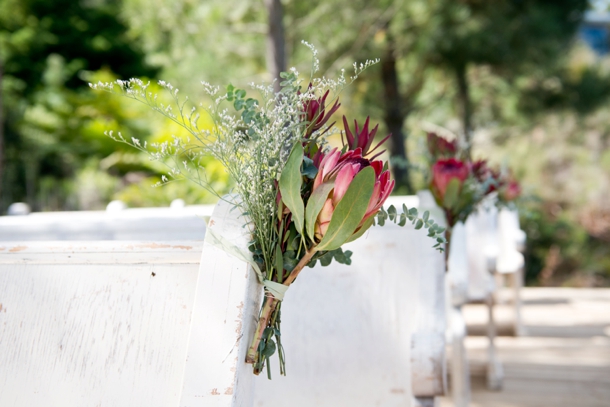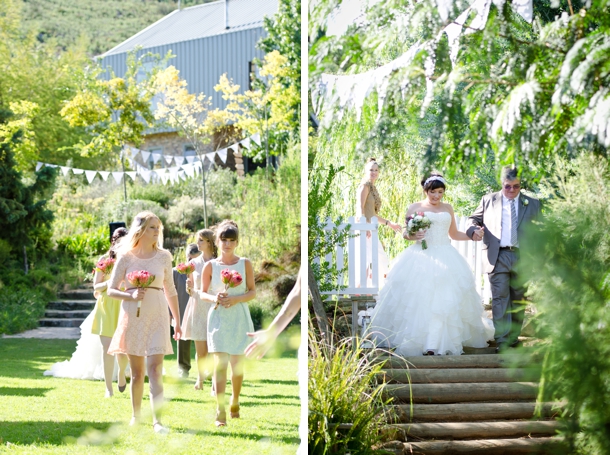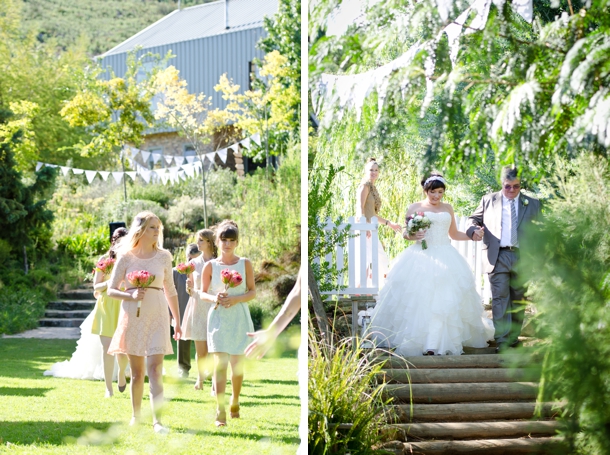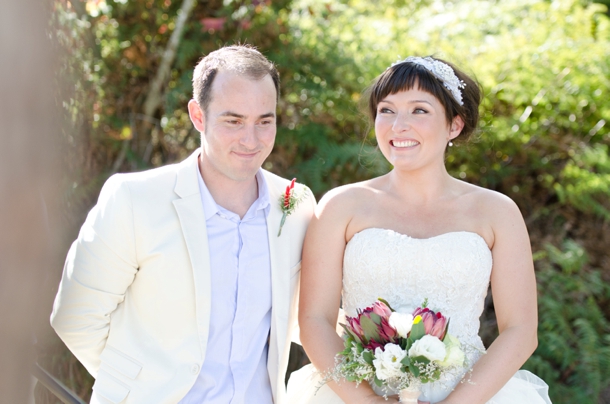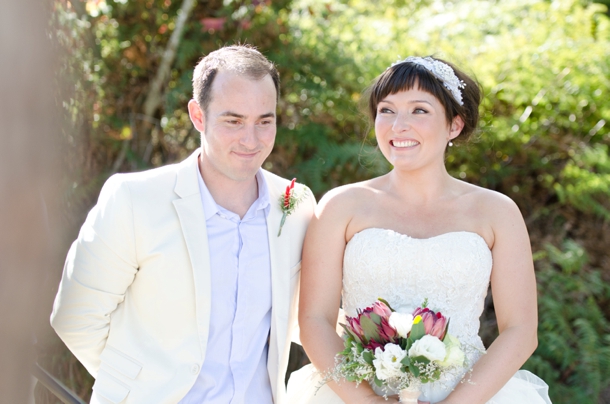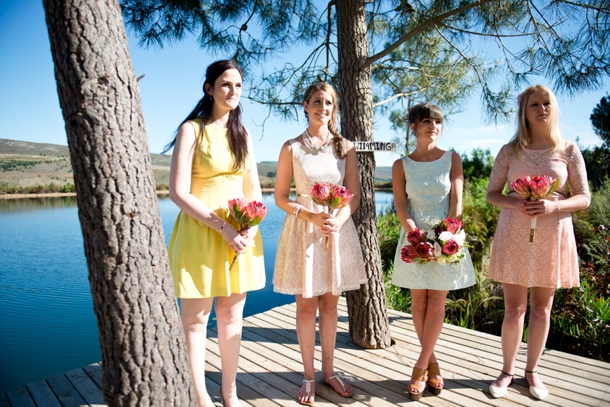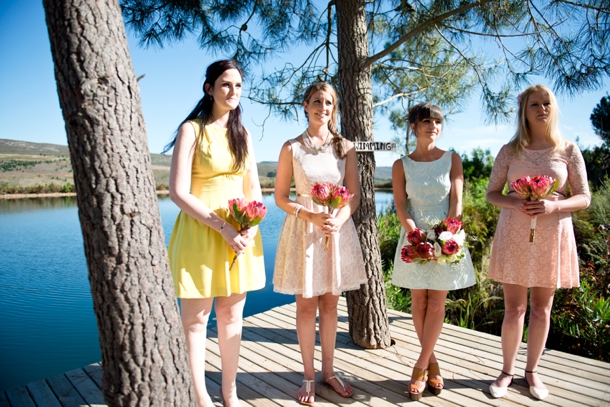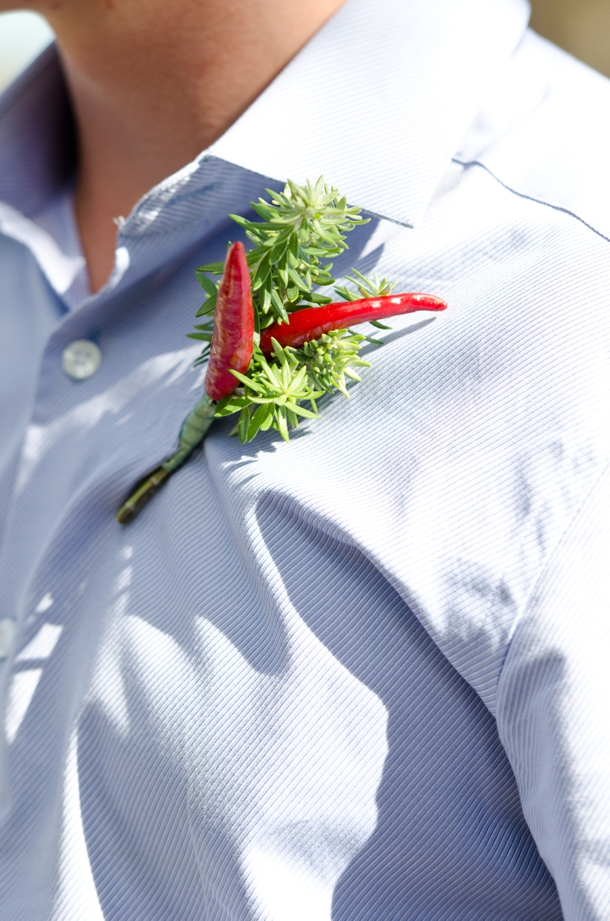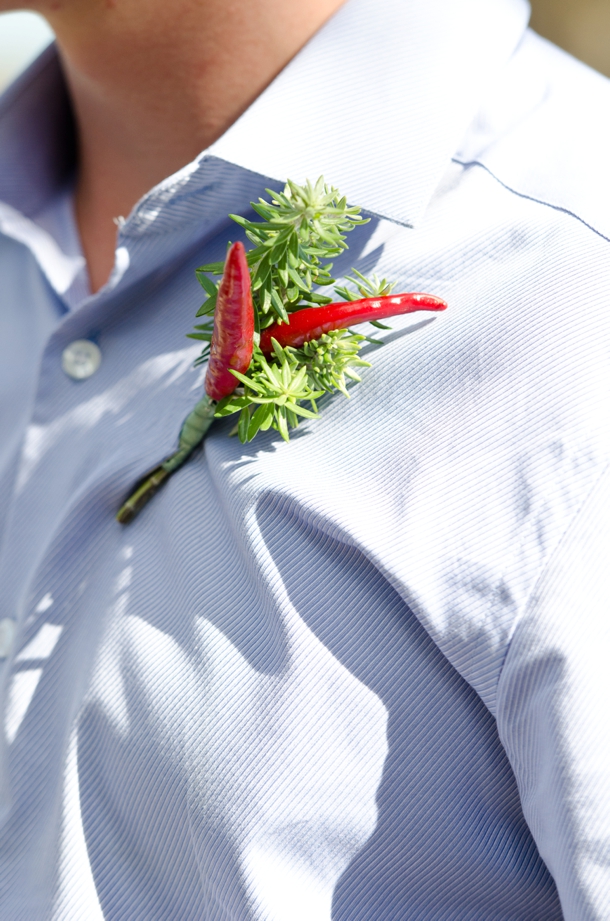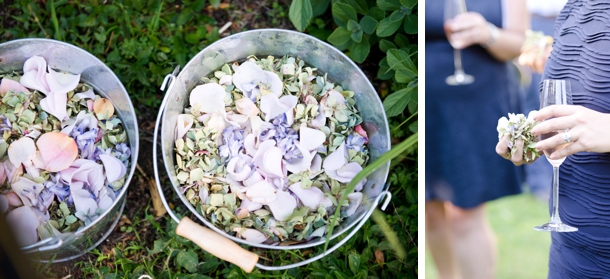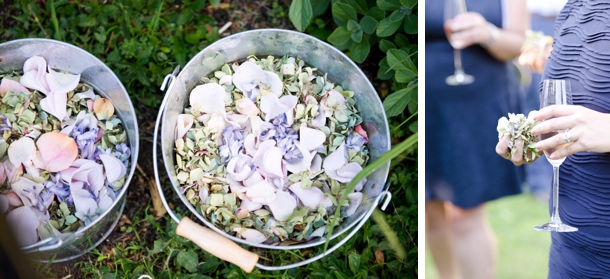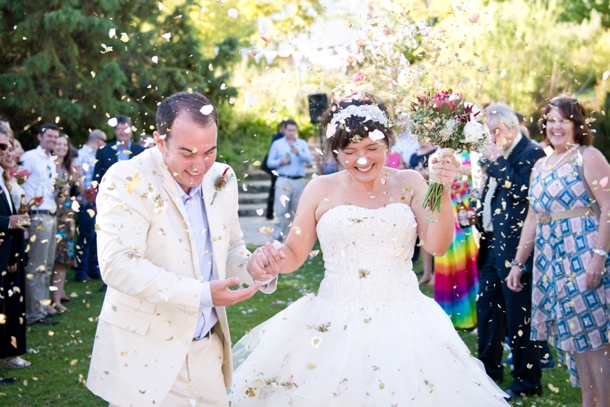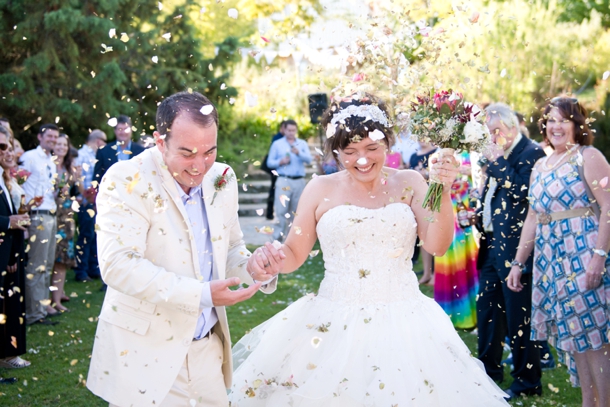 Wedding Details
Our wedding cake was such an awesome surprise. We weren't going to have a cake, until one of my bridesmaids offered to make one for us as a gift. Lisa is exceptionally talented and creative, so when she asked what we wanted, we told her to "surprise us." When we saw the cake for the first time at the reception, we were completely blown away. Scuba diving is a passion Kyle and I share, so the scuba-themed cake was perfect, especially as we got engaged while on a diving holiday. It tasted delicious too!
DIY Elements
Kyle designed our Save the Dates, invitations and "Thank You" cards. We also created our own place settings – we spent many hours spray-painting toy plastic animals, and then deciding which guest would get which animal!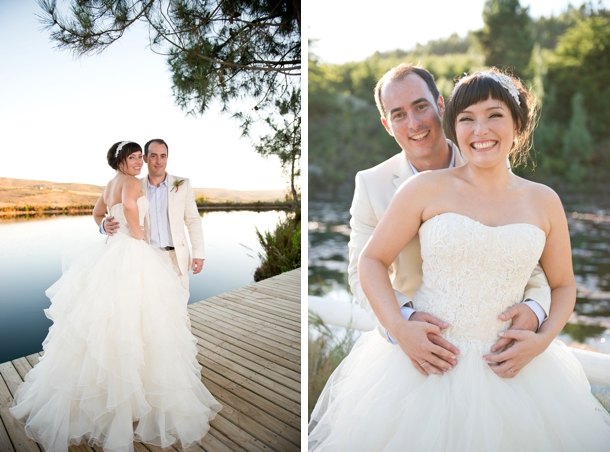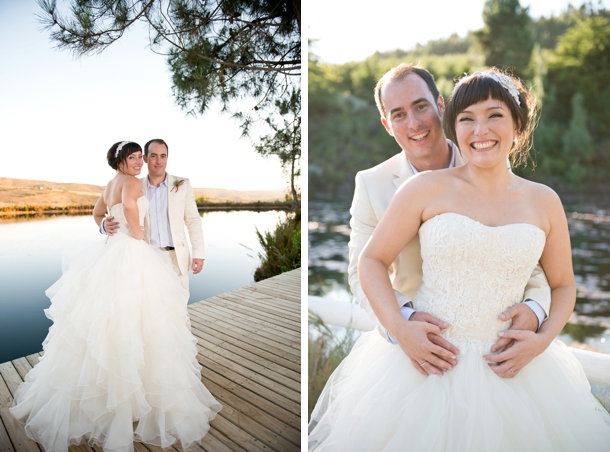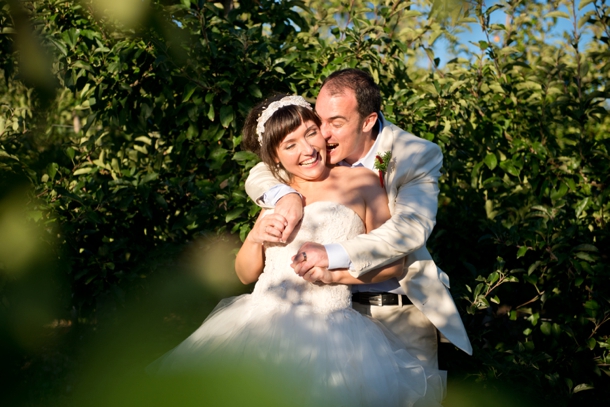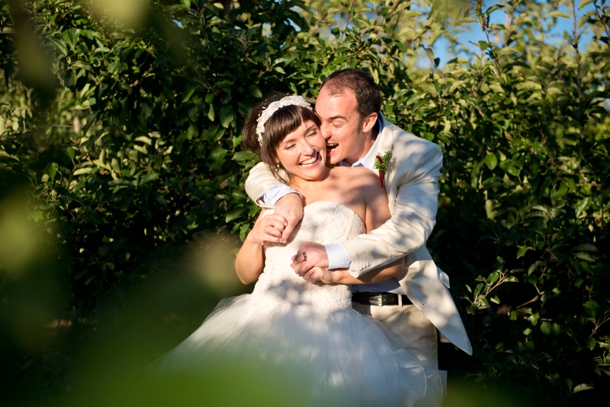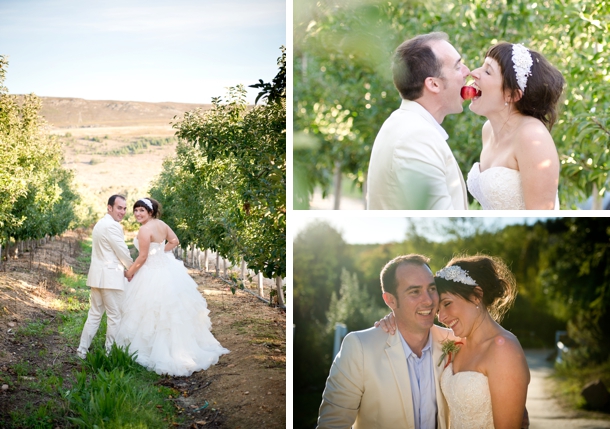 The Flowers
We knew we liked proteas and structural flowers, in simple arrangements (nothing too fiddly). Nadia from 4EveryEvent created the perfect bouquets and table arrangements for us.

The Dress
When it came to my dress, I knew I wanted to buy one off the rack, as I simply don't have the patience to have a dress made! My Mom and I visited various shops, and looked at many dresses, before I ended up choosing a dress at Bride&Co which was absolutely nothing like what I'd thought I wanted. (I like to think of it as a princess dress that doesn't take itself too seriously.) I paired it with cute pink and navy Melissa heels for the ceremony and pink ankle boots, also from Melissa, for dancing. Kathleen Barry created the most beautiful hand-beaded headpiece, and my pearl earrings were a special gift from my Mom.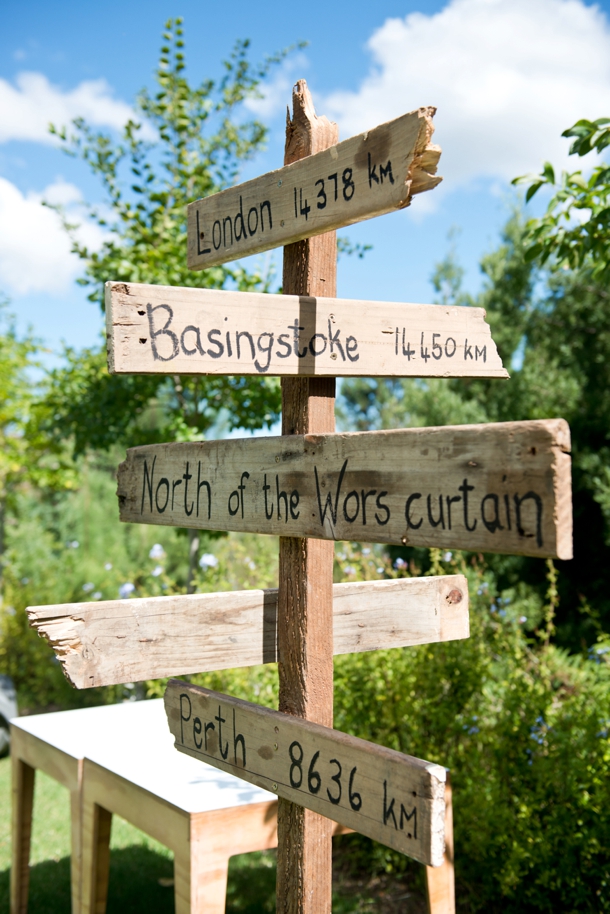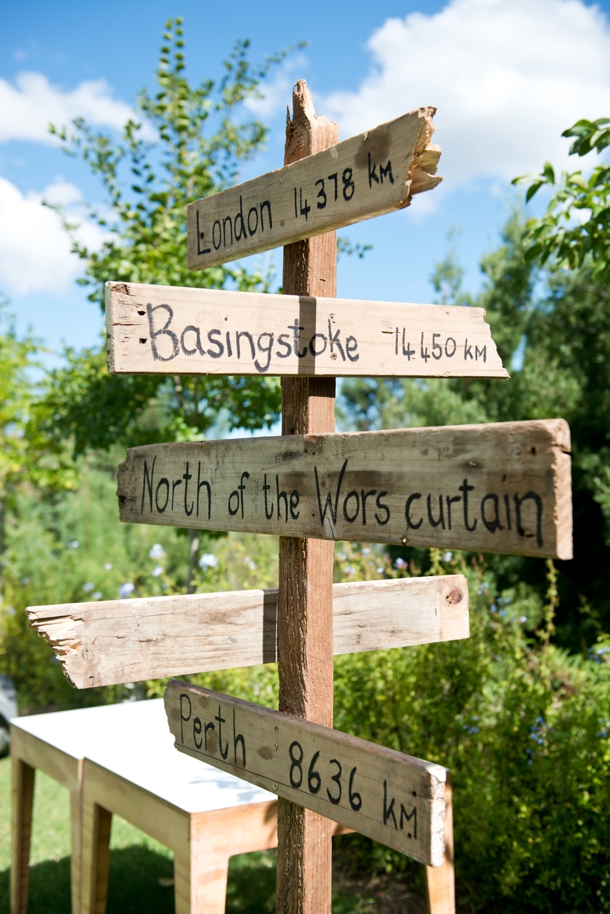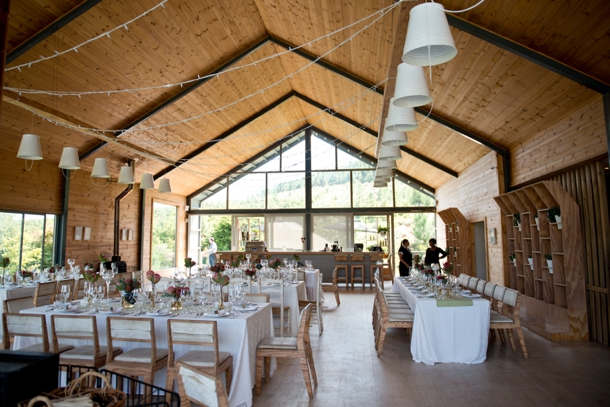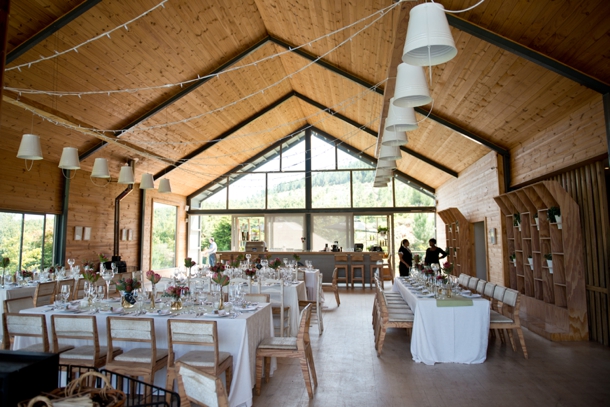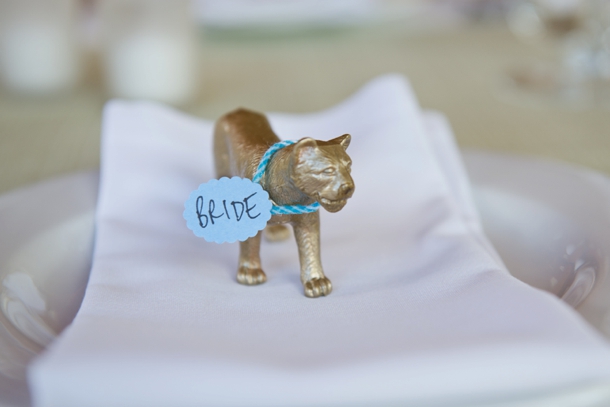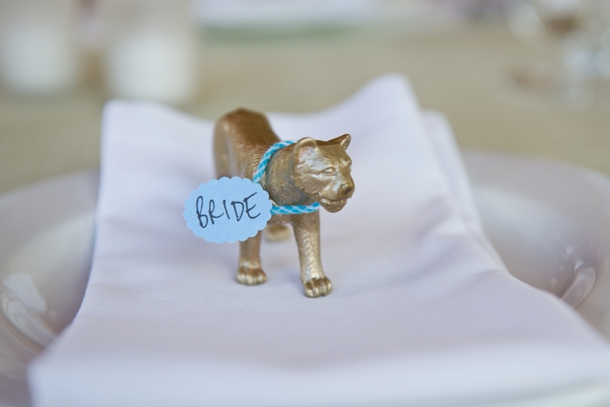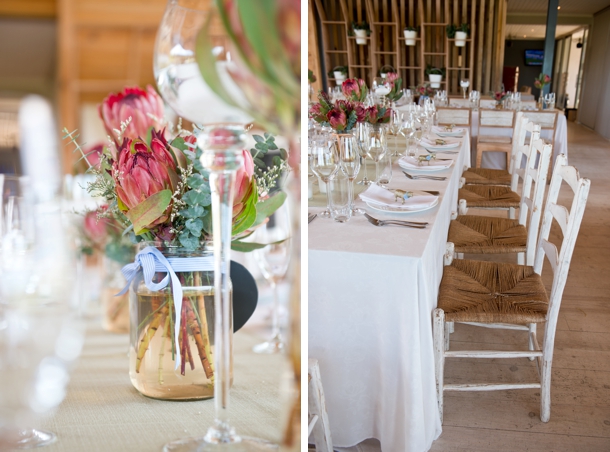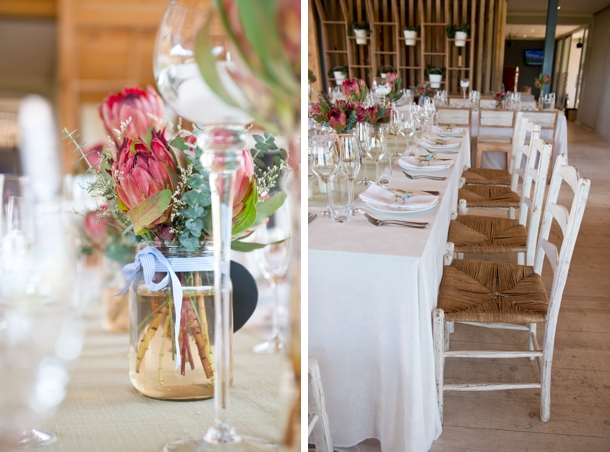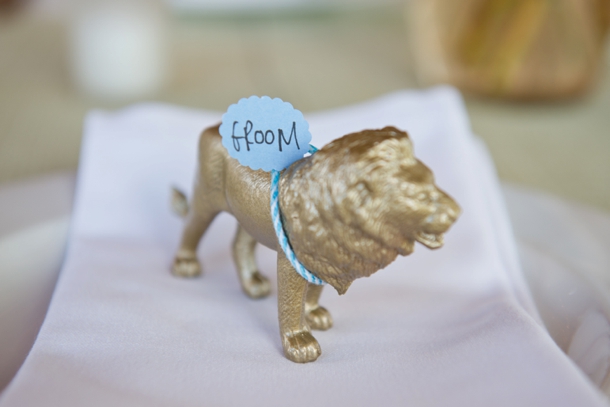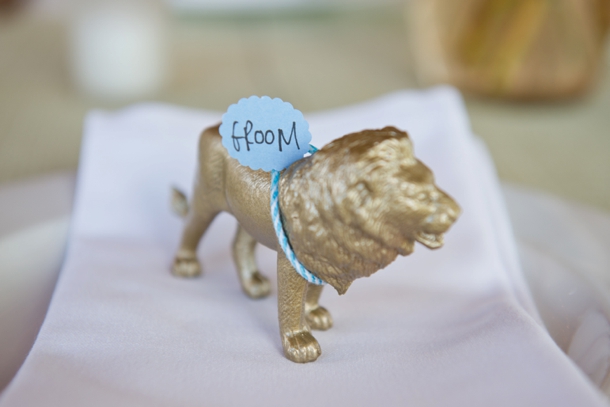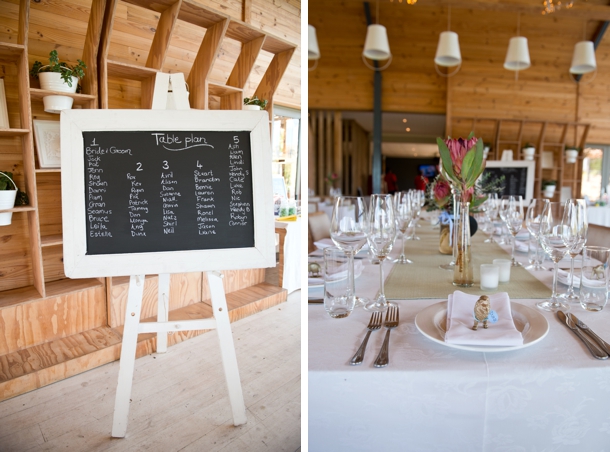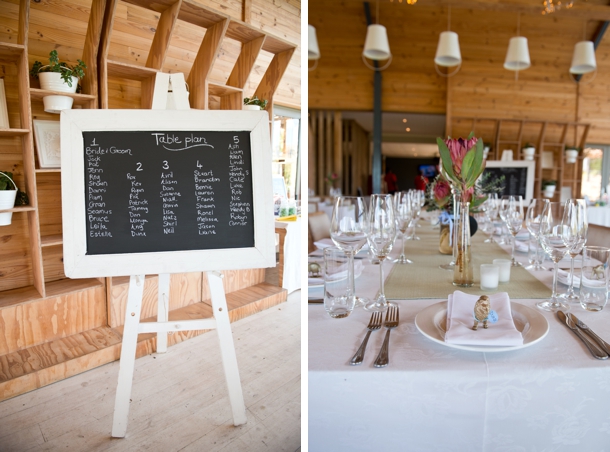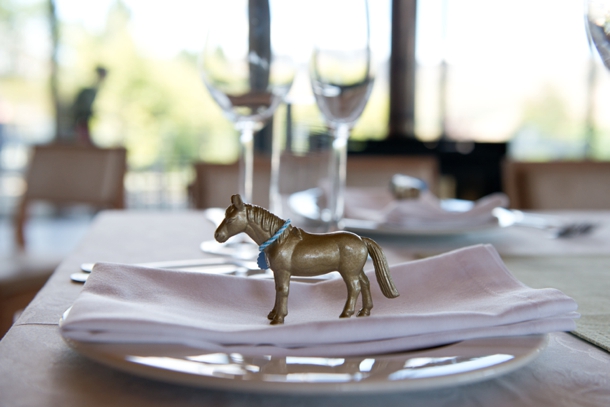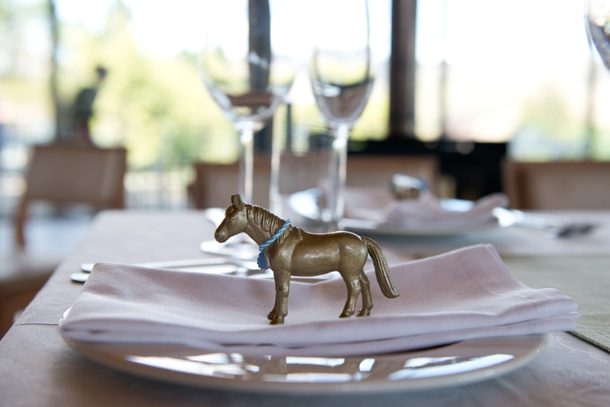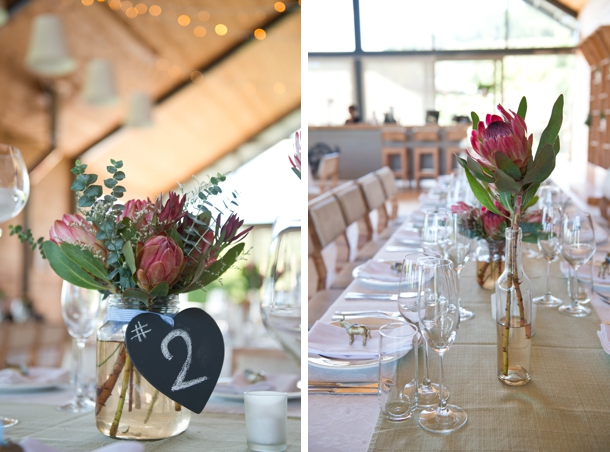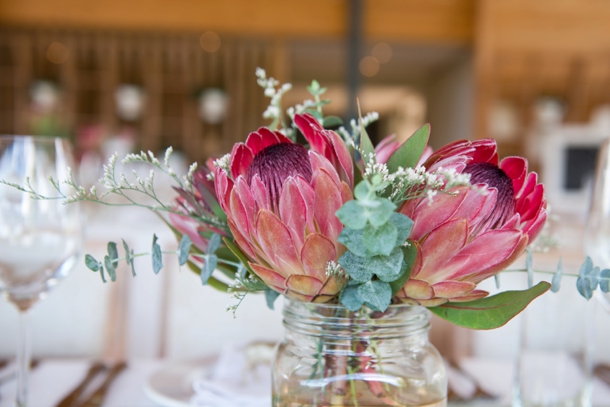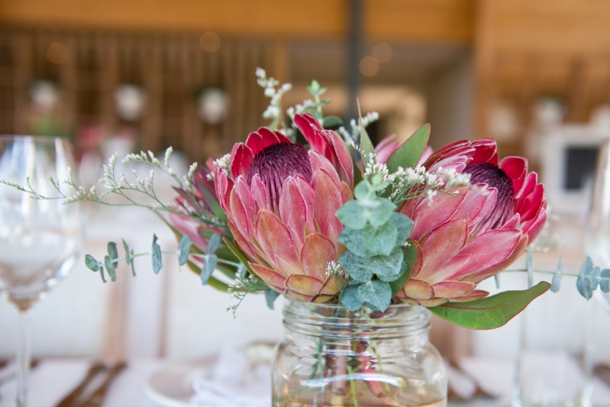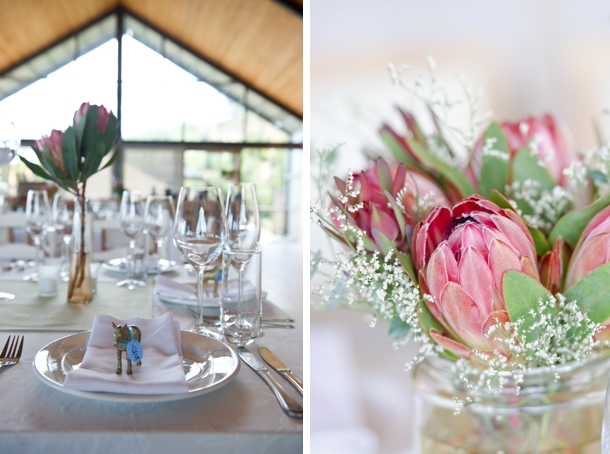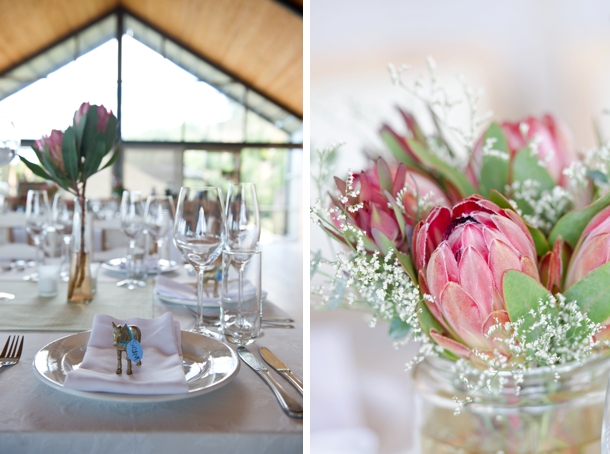 Most Memorable Moment
Our ceremony was so special. Both our Moms gave readings. Them blessing our marriage in this way meant so much to us. Kyle wrote a beautiful poem which he read to me during his speech, and this expression of his love for me is something I will always treasure.
Proudly South African Details
We provided a hang-over station which included Grandpa Headache Powders, Bioplus sachets, and cappuccino sachets. We also served cans of Creme Soda at breakfast the next morning.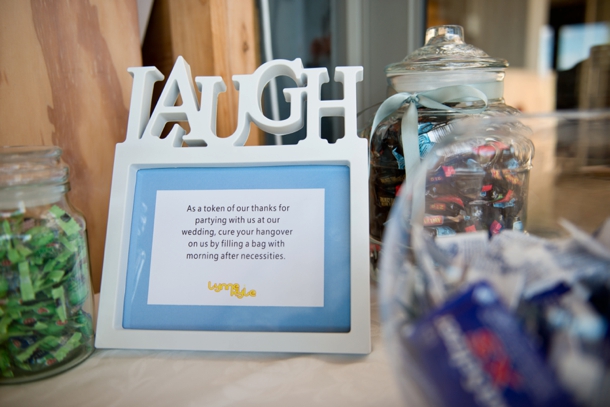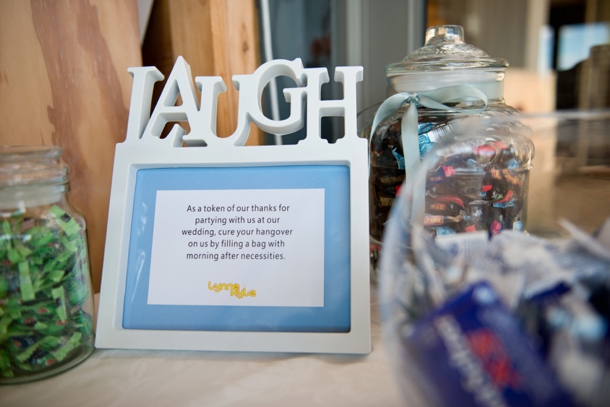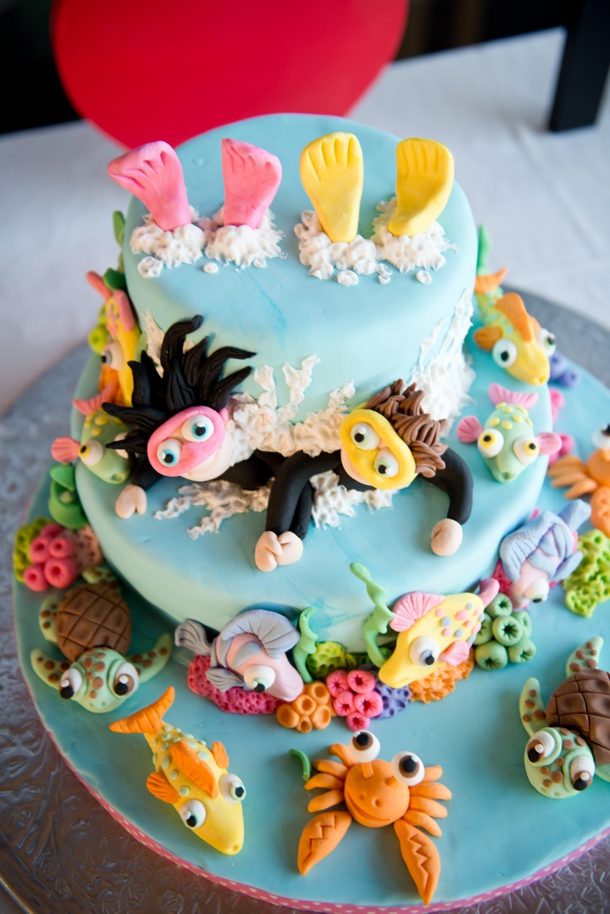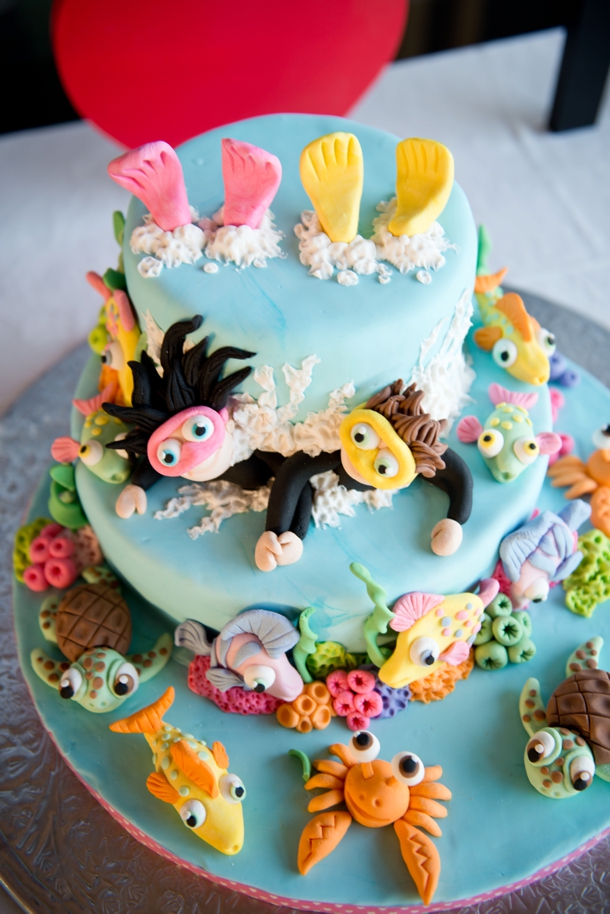 The Honeymoon
Given that the majority of our guests had traveled from as far the UK and Australia to attend our wedding, we felt that we couldn't just disappear after the big day! We spent two nights away on a lovely mini-moon, where Kyle had arranged fabulous massages and bubbly. We then returned home to continue the celebrations with our family and friends.
Advice for Future Brides & Grooms
We were overwhelmed by the love and support we received from family and friends during the run up to our wedding. Our advice to other couples would just be to relax, take the time to appreciate those closest to you, and enjoy the process – too many people get caught up in the meaningless details, and lose sight of the bigger picture. It's not only about the two of you, it's about your families as well!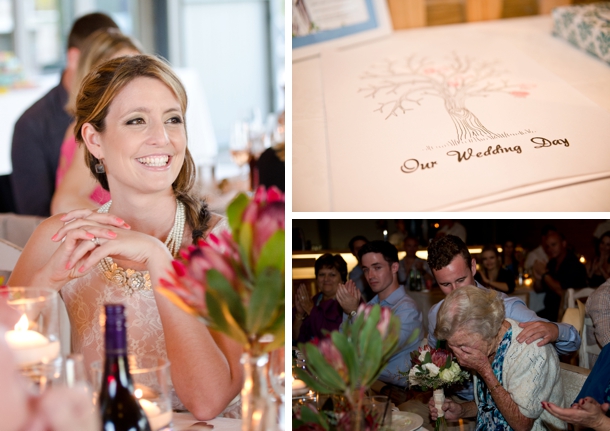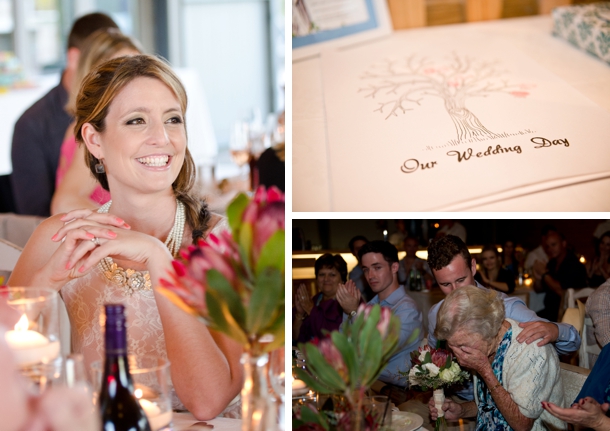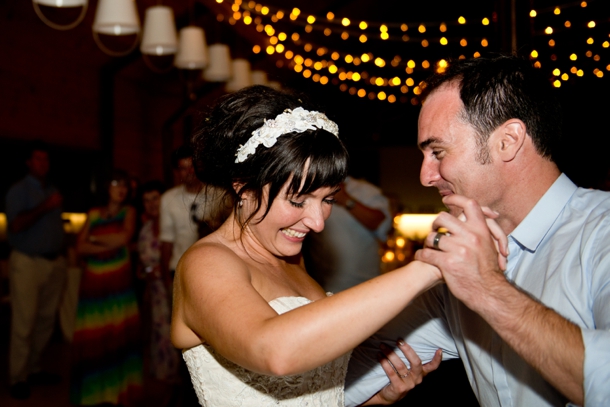 You can see more from this wedding on Michelle van Heerden's blog.
SERVICE PROVIDERS
Venue & catering: Old Mac Daddy and Brinny Breezes Restaurant | Photographer: Michelle van Heerden | Co-ordinator: Wendy at Old Mac Daddy | Cake: My bridesmaid Lisa created our spectacular cake | Flowers, décor & hiring: 4EveryEvent | Stationery: DIY | Bride's dress: Bride&Co | Bride's accessories: Kathleen Barry | Hair & makeup: Cindy Horton | Groom's attire: Suit and shirt from Hilton Weiner; Shoes from Reef   | DJ/Entertainment: DJ Mitch (083 6611 389) | Other service providers: Winters Drift (wine)