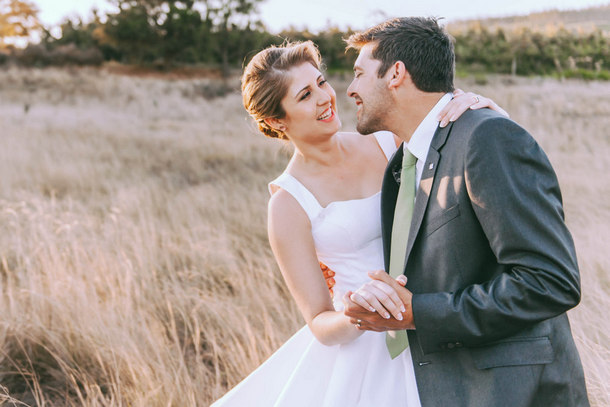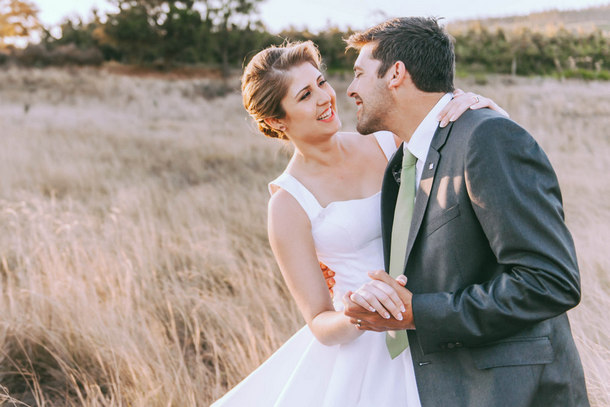 Sometimes, when I'm selecting a wedding for publication, there are details I notice but don't really understand, and then when I read the bride's story, everything makes sense. Those are kind of my favourites, because it means that they're personal in a way that something just taken off Pinterest never can be. That was the case with the poem inscribed on the floor-to-ceiling windows of Old Mac Daddy in today's wedding, and it turned out to be just one of the lovely tributes from the bride and groom, in memory of their much-missed parents. Such a special touch, and those tributes fitted seamlessly into the clean lines of this beautifully designed, minimalist, organic wedding day. From the stationery 'branding' (repeated in the cake toppers and boxes, adorable) to the signs telling the couple's story down the aisle (even more adorable!), to the rose gold (rose gold! we love!) and wood detailing, to the chevron sparkle bridesmaid dresses and the bride's convertible princess gown (not to mention immaculate hair and makeup by Corlé Barnard), everything about it is a breath of fresh air and an expression of Mia and Johan. The wonderful Claire Thomson captured these fantastic pics.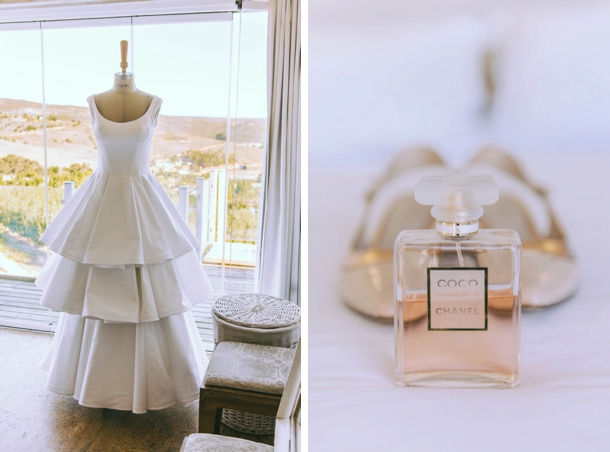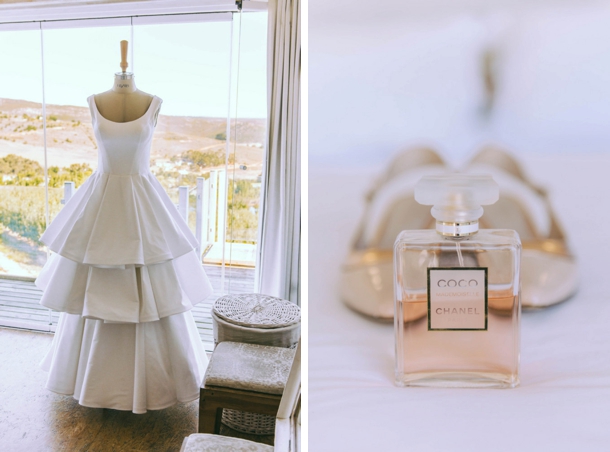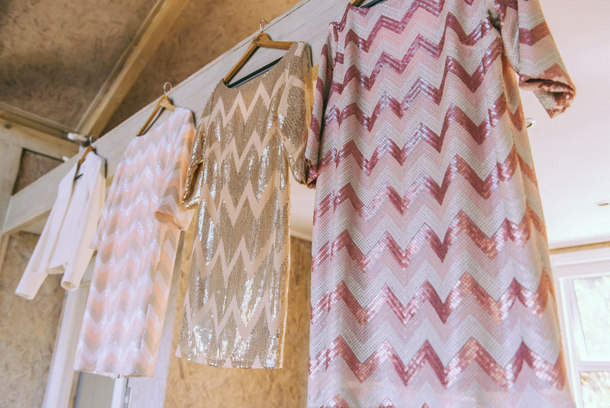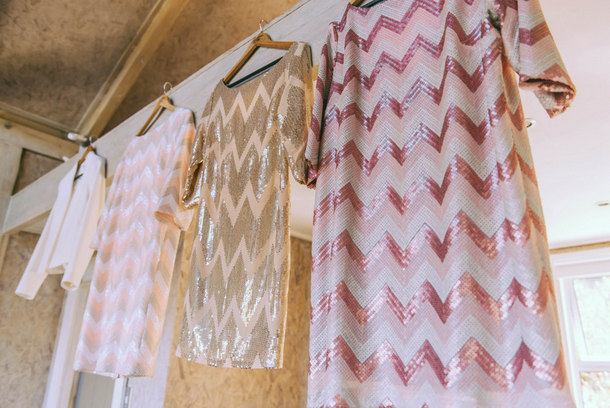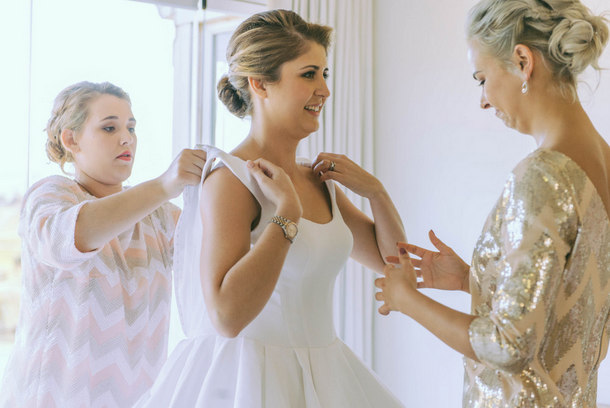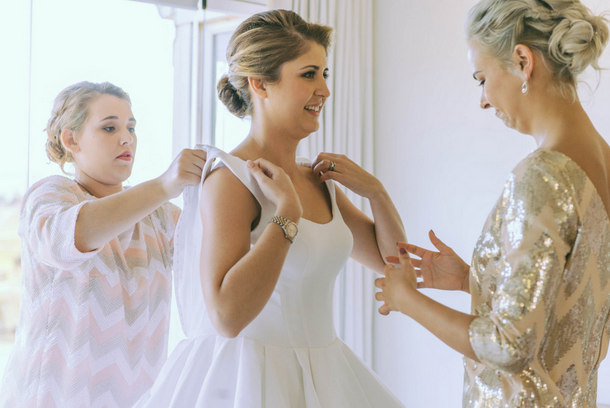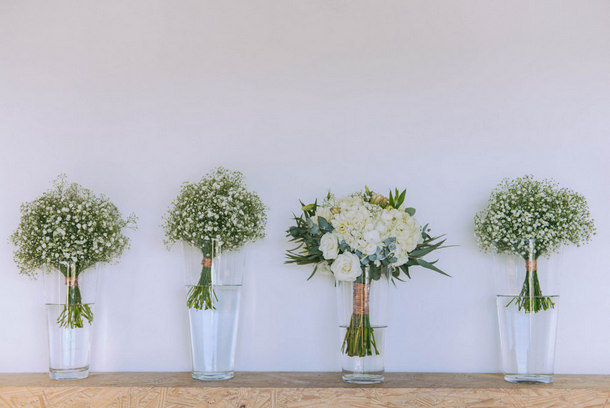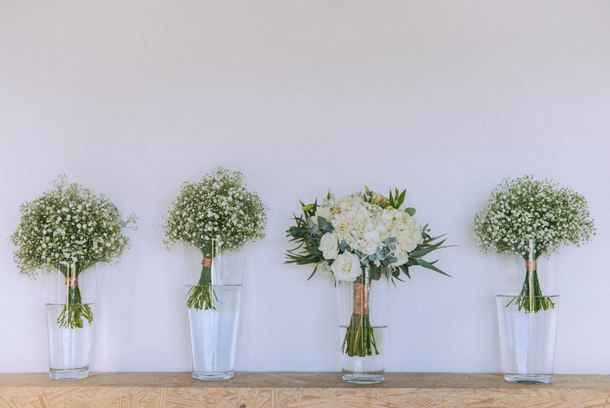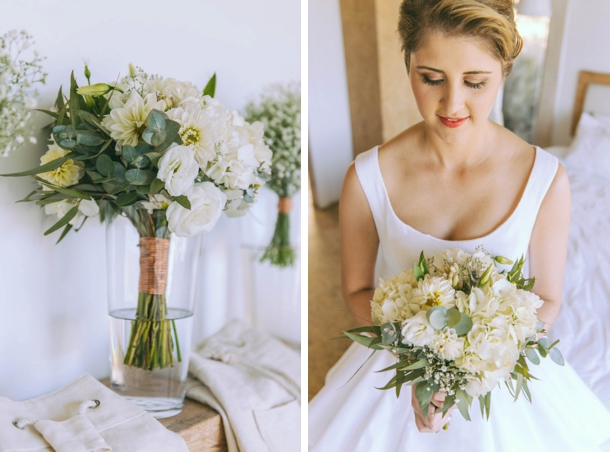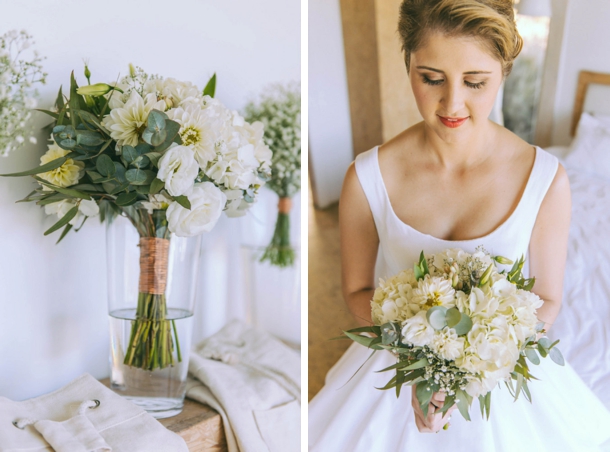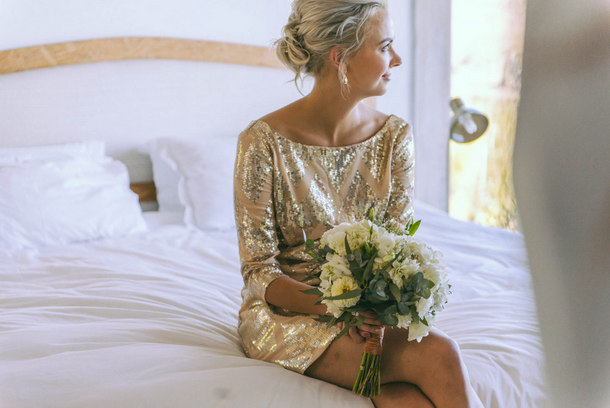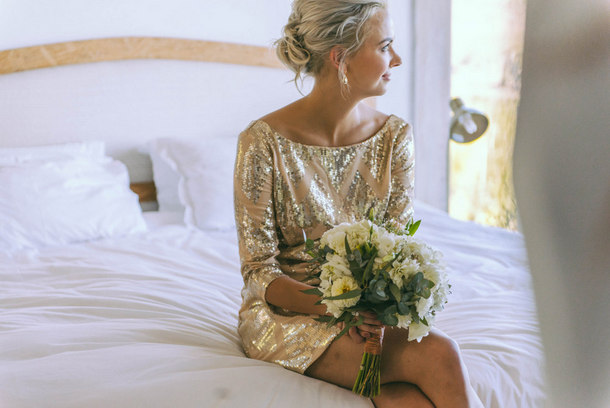 Love Story
Johan and I met on a staircase in a house share unit in London. I had just washed my hands, and Johan being the polite Paarl boy that he was wanted to shake my hand. I excused my wet hands and shook his hand. He looked up at me and said "pleasure to meet you, wet hands". When our eyes met, I knew this blue-eyed boy would be trouble. Needless to say I moved in the next day! We embodied all the clichés, Johan asking for my hand in marriage was simply a formality as we both said yes the day we met. 
The Proposal
The day Johan proposed was a dark stormy wet July day. It embodied the past year as we had both lost a parent to cancer. We had seen each other in the most difficult times of our lives and weathered the emotional storm together, when I was weak he was strong and once his broad shoulders got weary I was there to carry him. We were having dinner at Teroir and when dessert came, my ring was nestled in a bouquet of edible flowers. The proposal was heartfelt, the ring was beautiful and I will never forget that momentary break in the clouds, with the sun briefly peaking out behind the dark clouds. I knew that we had made it through and together we could face anything.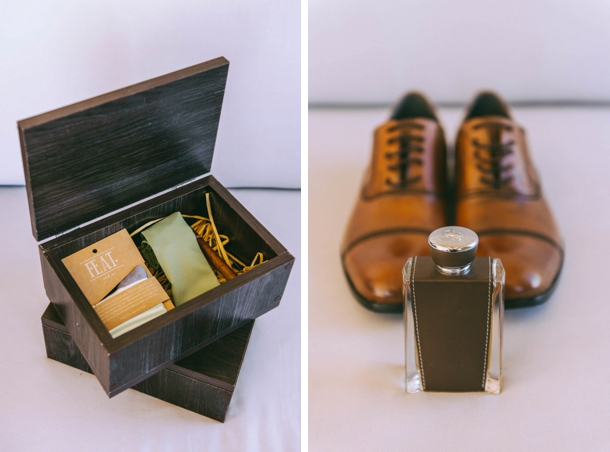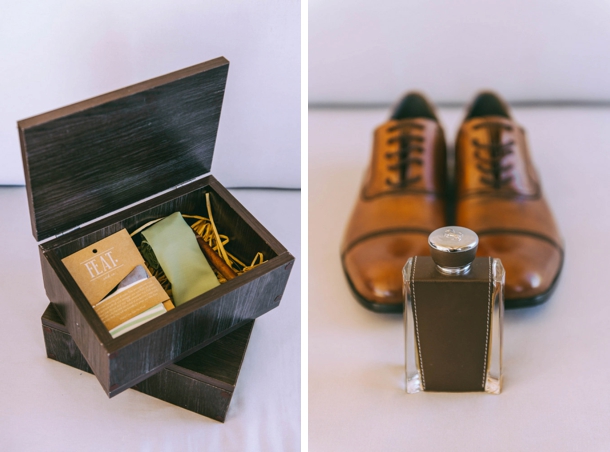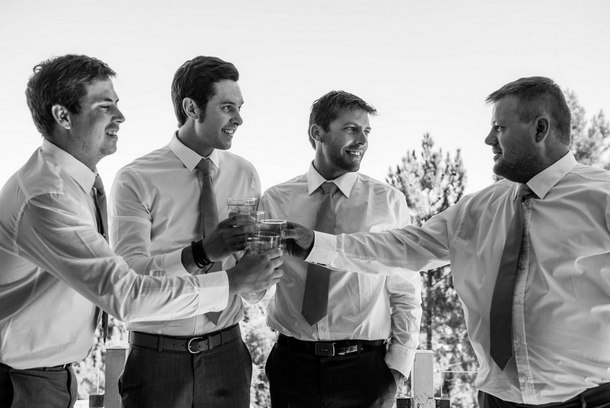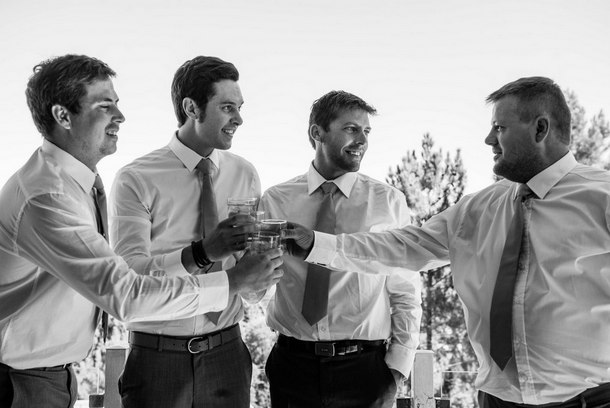 The Venue
I always wanted a weekend wedding with a unique edge. Having my guests sleep in themed luxury trailers at the Old Mac Daddy added that element of fun and togetherness. The reception area was also beautiful, a modern barn with wide vistas surrounding the wood and glass structure.
Wedding Style
My wedding style was modern minimalism with an architectural edge. My colour palette was influenced by the surrounding Elgin valley, including various textures like glass, wood and rose gold. The organic yet strong silhouette of the King Protea inspired the pink in my colour palette, a highlight colour in the green, white and grey palette. The petals of the Protea also imitated the chevron fabric for my bridesmaids' dresses.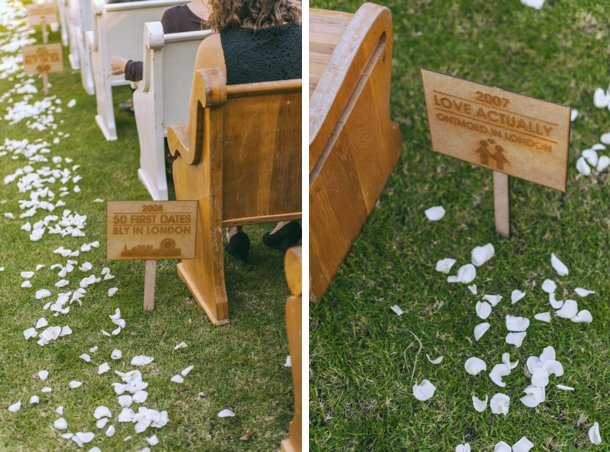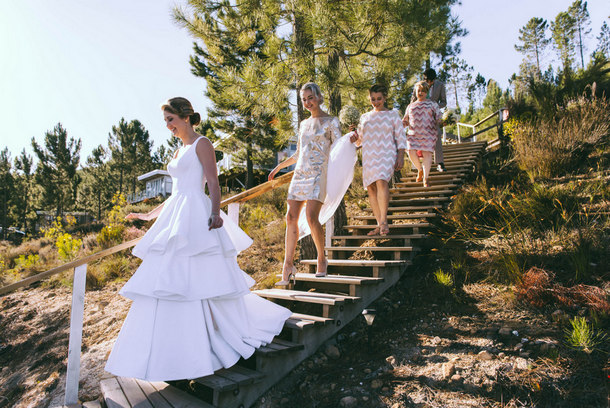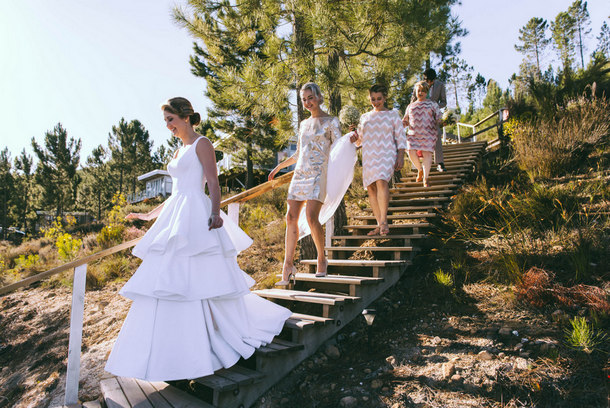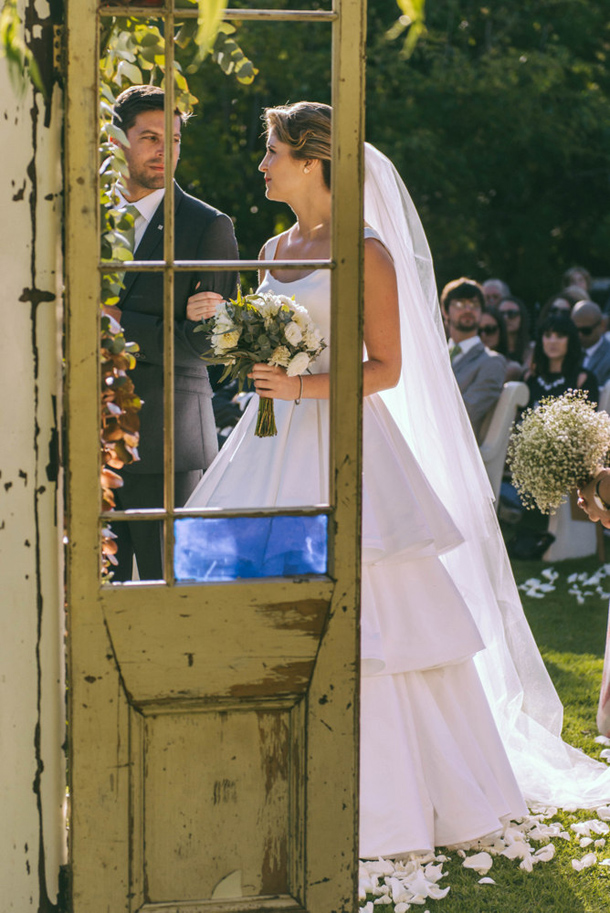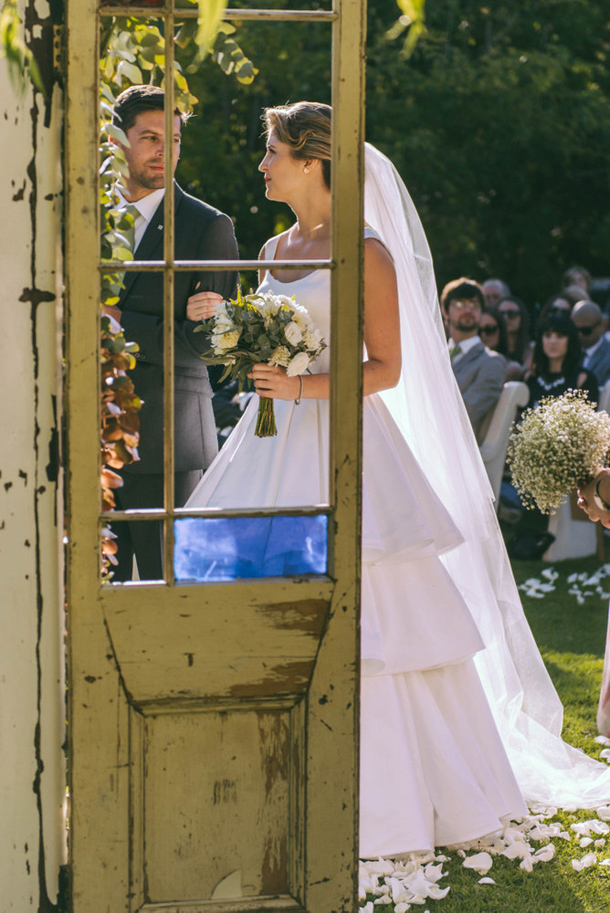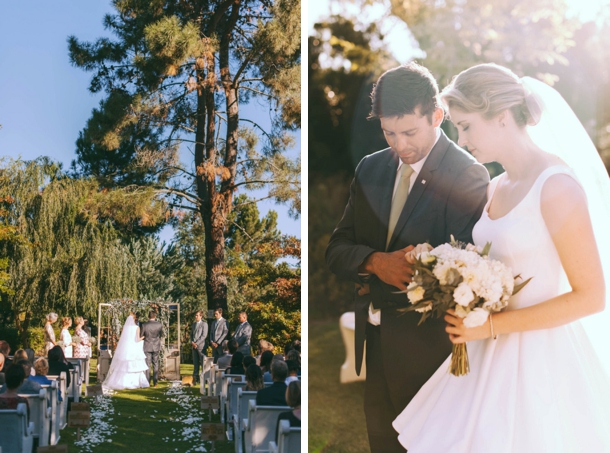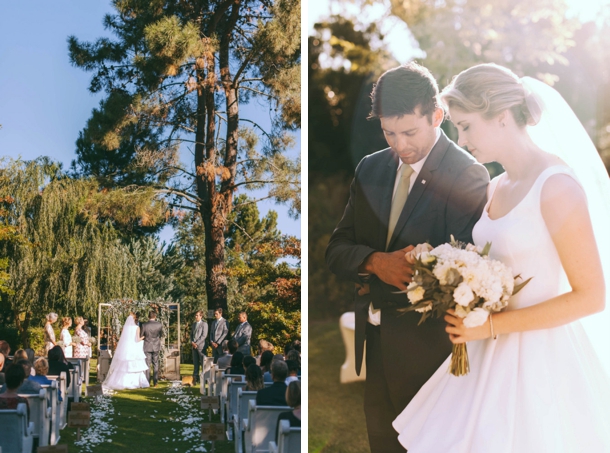 Wedding Details
We had a wedding website with a tab that told our story using infographics. This tied in with our program that the guests received at the ceremony. We had a timeline of our relationship running down the aisle to symbolise our time together, and the long path we walked to finally make the promise of a lifetime to one another. We also had wording vinyl's stuck on to the sliding doors with my Mom's favourite Margaret Atwood poem "habitat", and a Memory table with pictures of my mom and Johan's dad, and engraved candle vases that burned through the night to symbolise their presence. Having small mementos of them really helped us celebrate our love for one another as this is exactly what they would have wanted.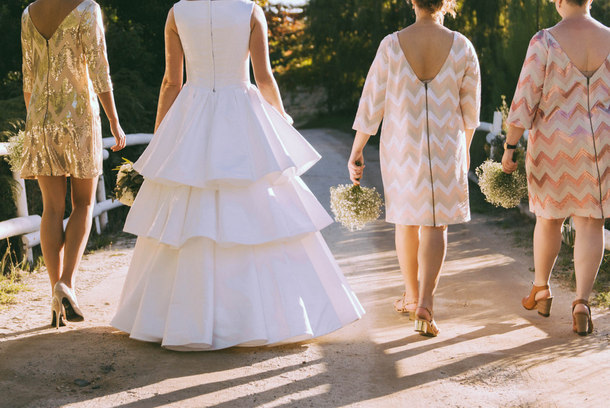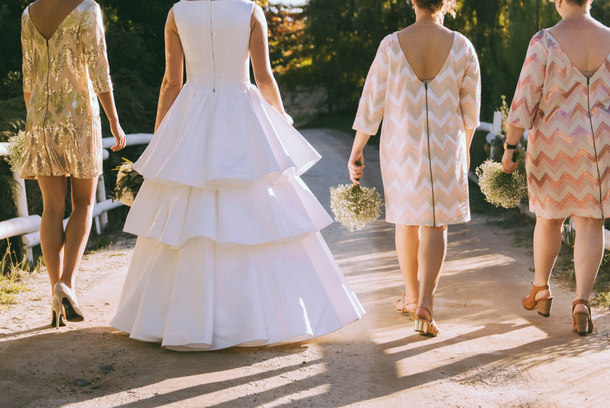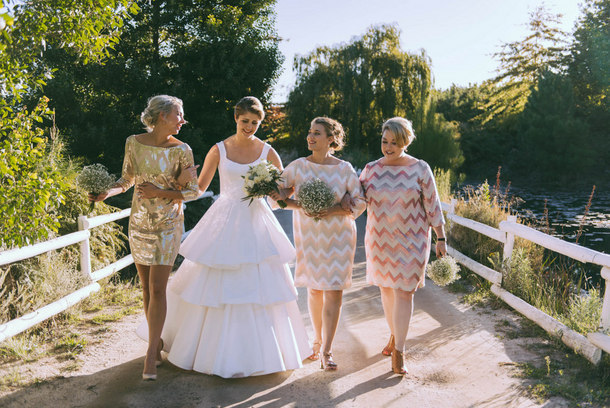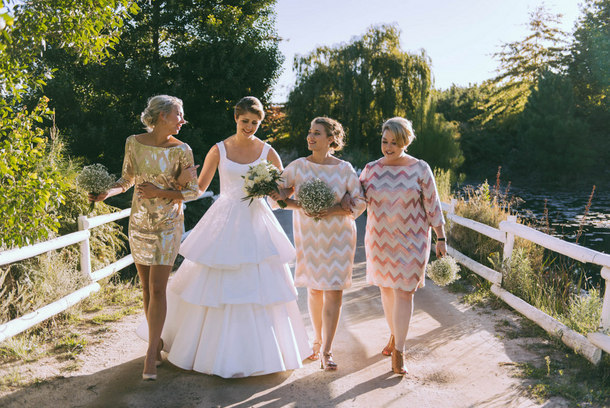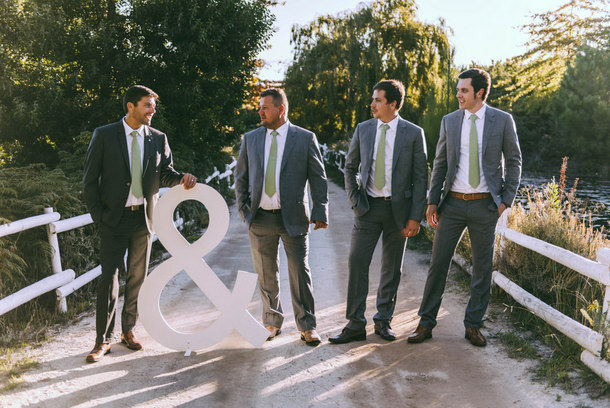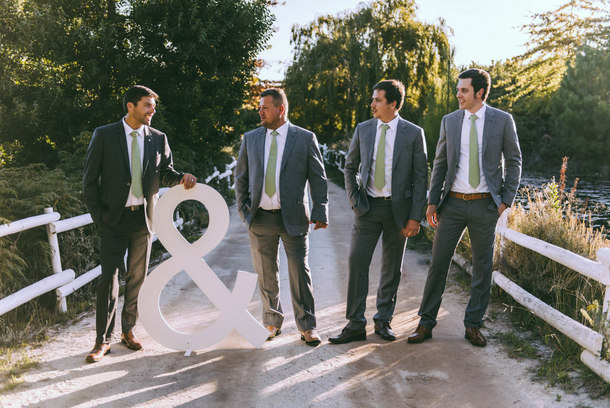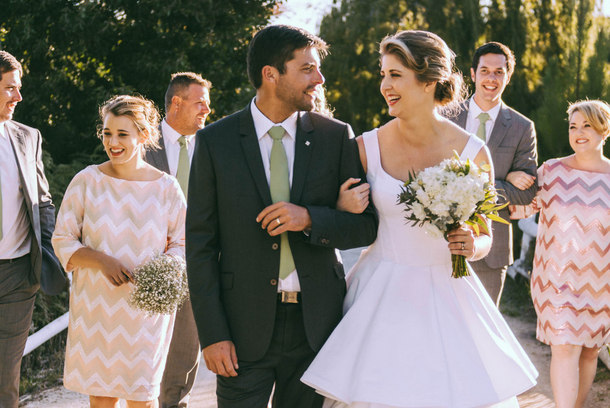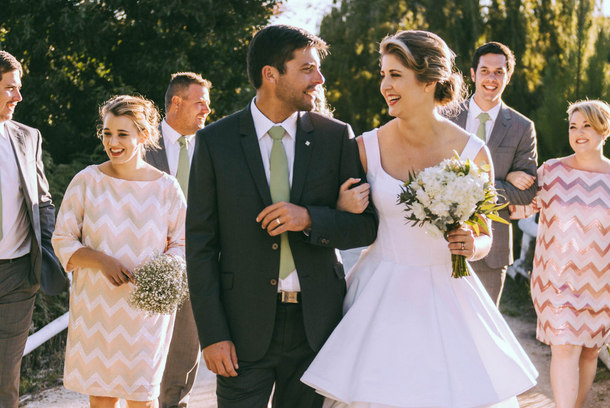 DIY Elements
I designed all the stationery and the bridesmaids' dresses and Johan made the groomsmen's gift boxes. We also had to source the door arch for the ceremony but Nikki, my wedding planner, managed to find one that was absolutely perfect.

The Flowers
I wanted to keep it clean and minimal. We had tubular roses, tulips, King Proteas, baby's breath and penny gum. My florist added the rose gold element through spray painting the leaves copper and adding highlights of the shade on the table setting pieces and my bouquet tie.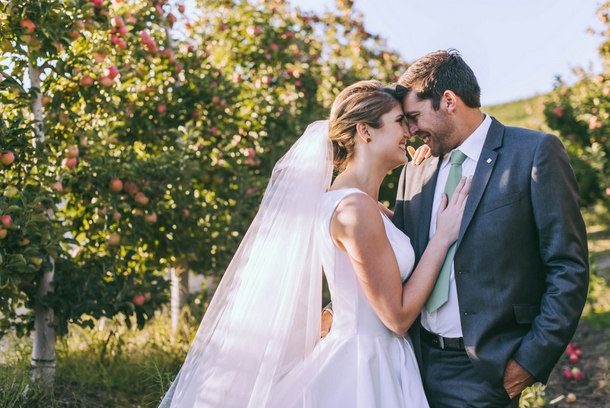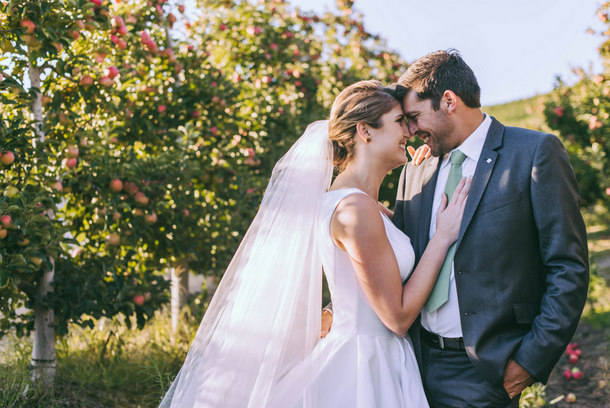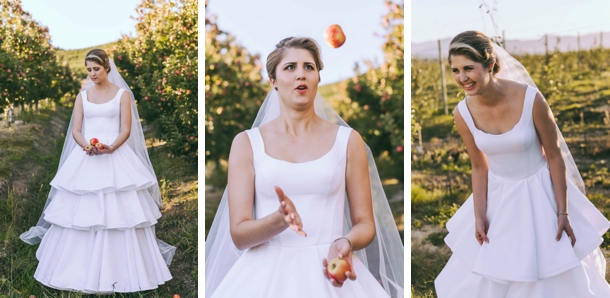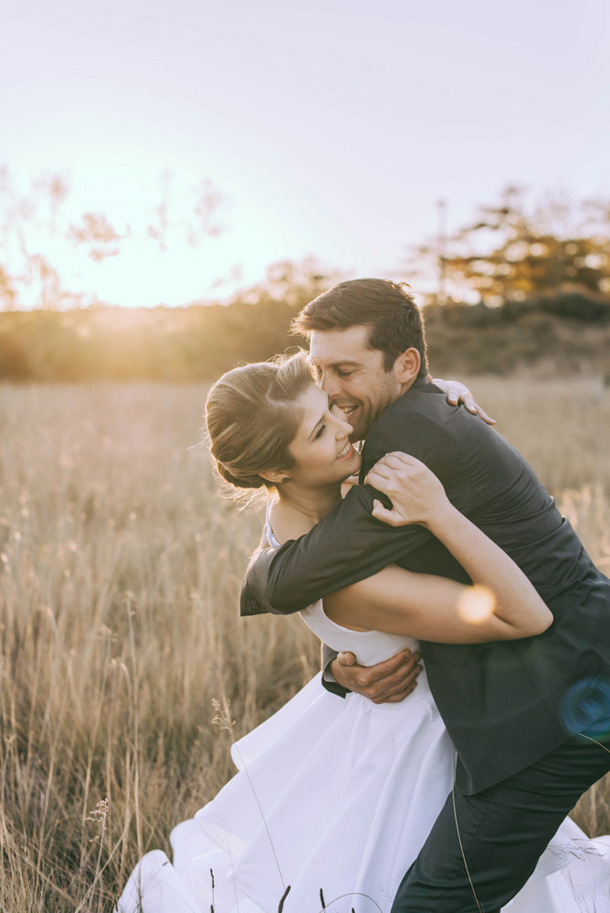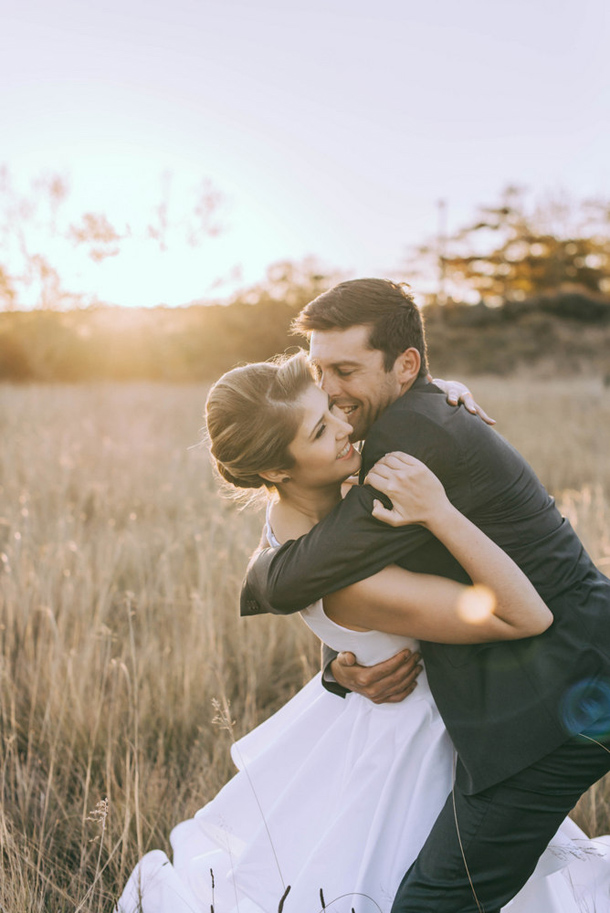 The Dress
I am a retail fashion designer so not only was I looking for the most beautiful dress, it needed to be immaculately made. It needed to be a fairytale dress as I'm slightly obsessed with Disney princesses. I knew exactly what I wanted and had illustrated the dress. The dressmaker Catinka Turner was my third year lecturer and had recently become a garment technologist. This woman has skills that would put a Dior dressmaker to shame. She had to make it for me. The asking part was easy, finding the fabric… impossible. Trying to find a silk pique seemed to be our unattainable goal. Finally we imported fabric from Mood in New York. The rest is history, seamstress extraordinaire, Project Runway fabric and a bride that knew exactly what she wanted equals a masterpiece. We had one fitting before I walked the aisle. I never looked at another dress nor tried any other on. This was the one from the start. The bottom layer was removable so I could boogie on the dance floor and I have never had so much fun in a dress.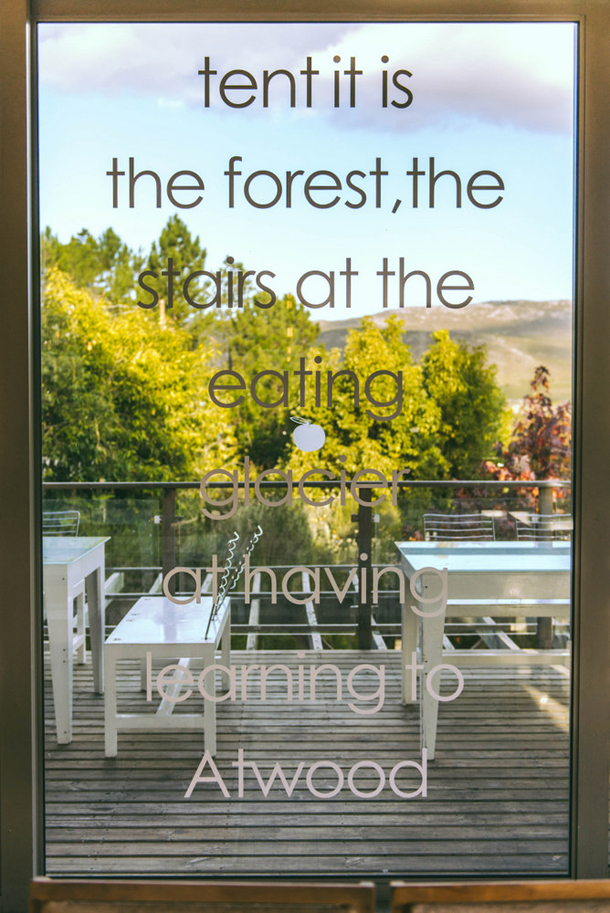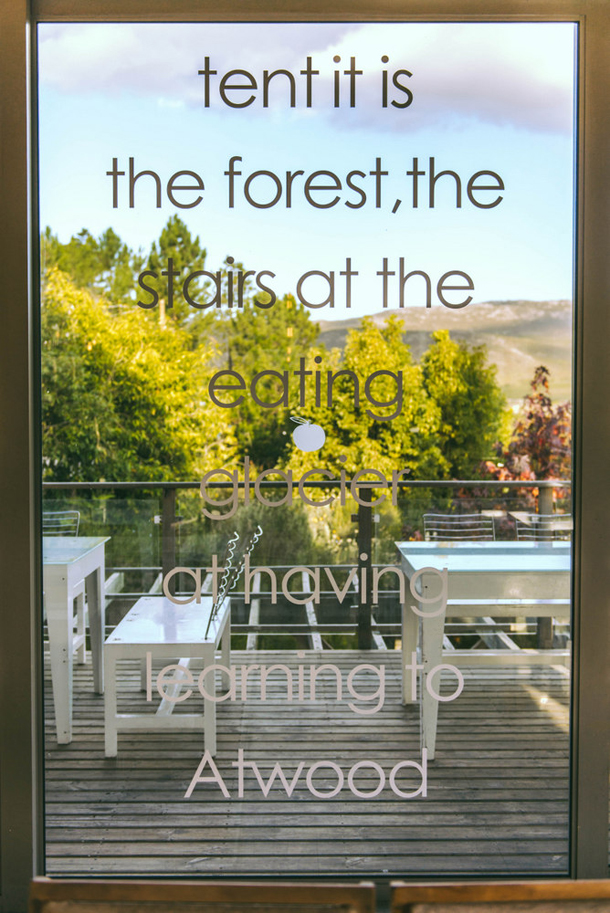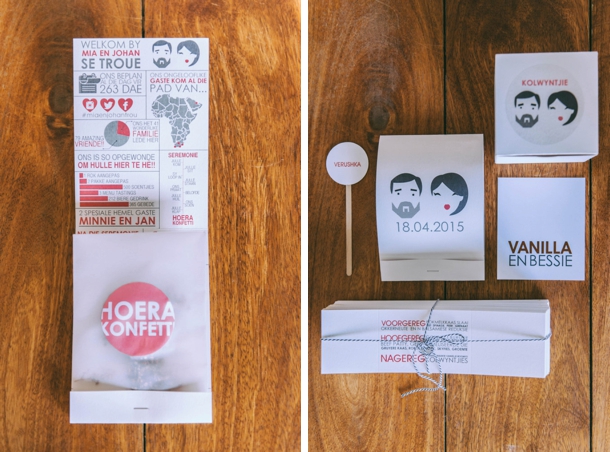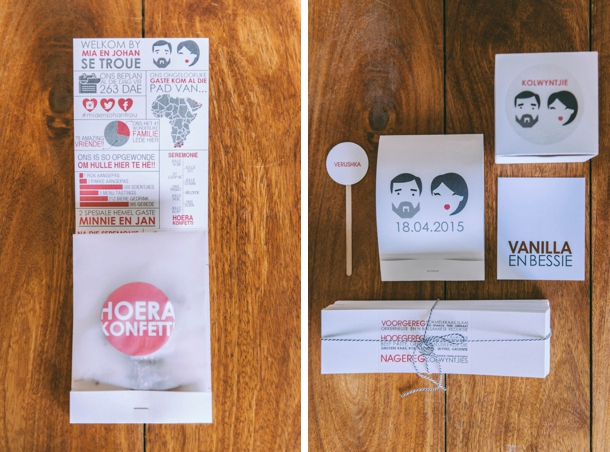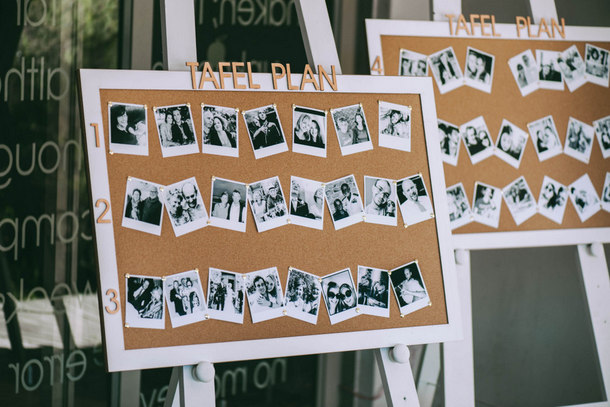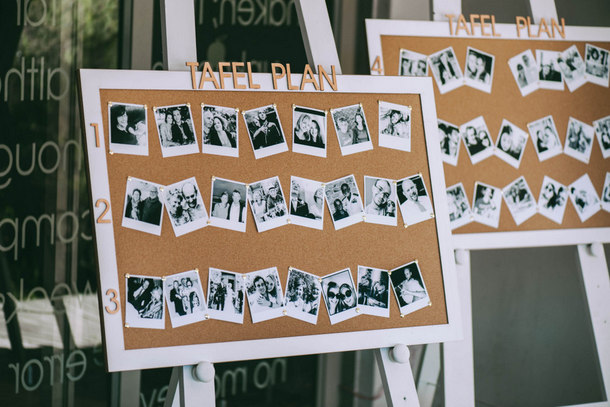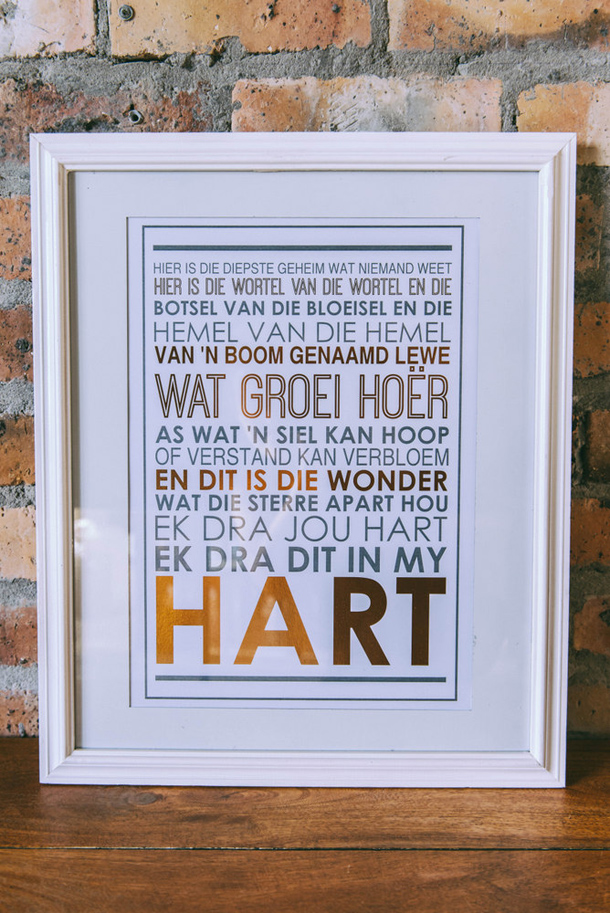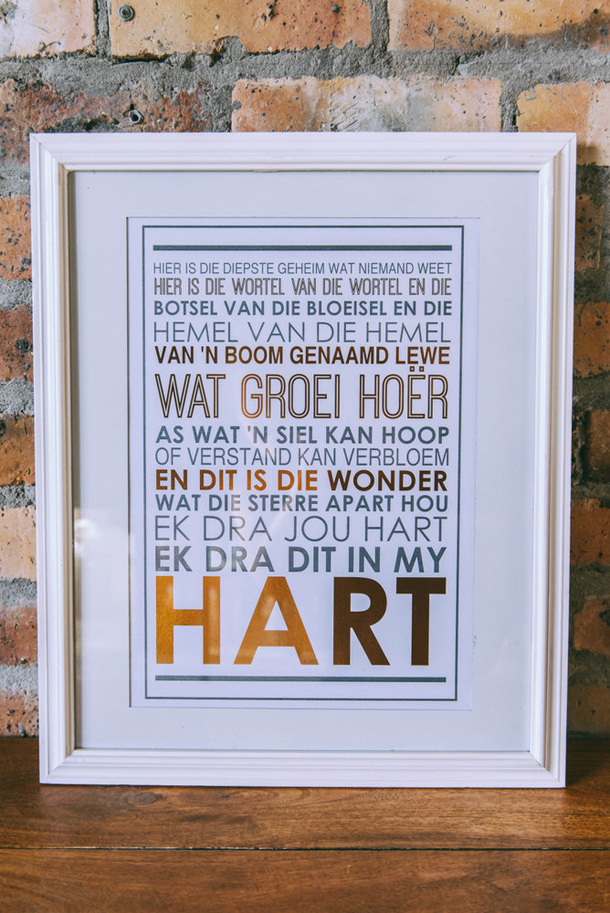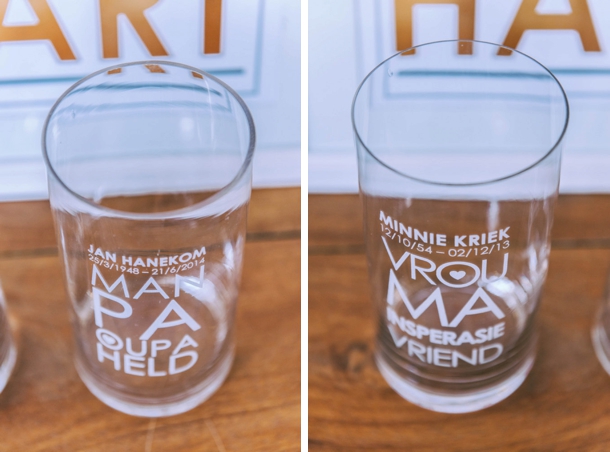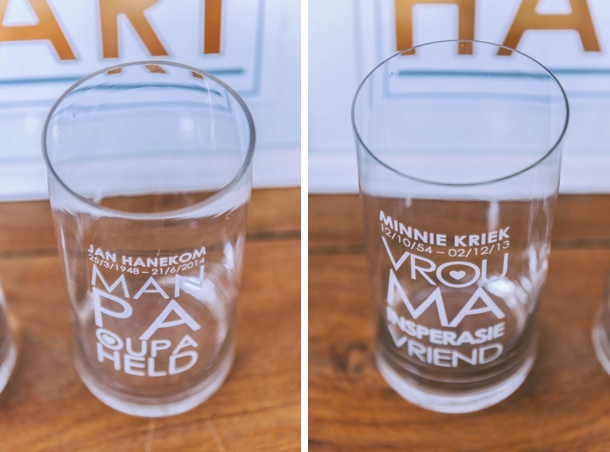 Memorable Moment
Giving my husband a high five once I arrived at the end of the aisle!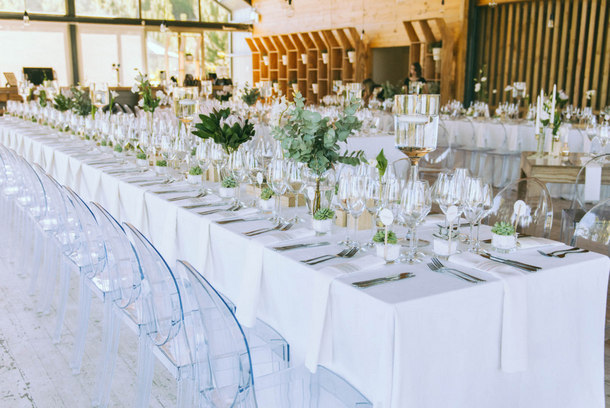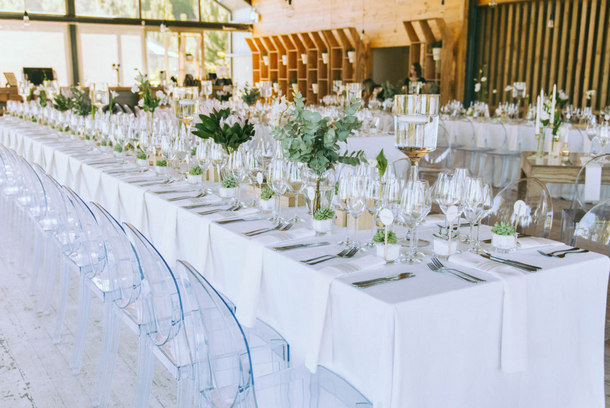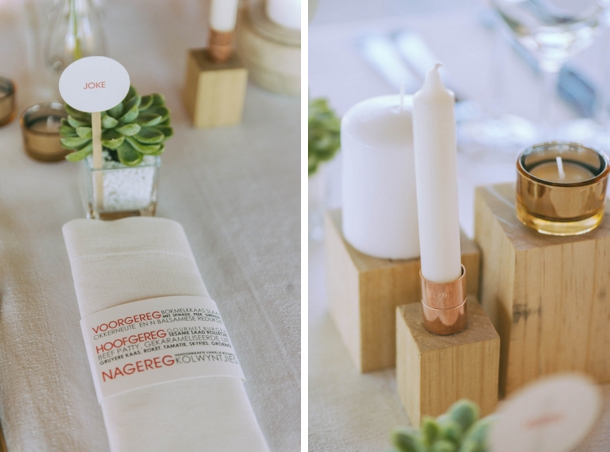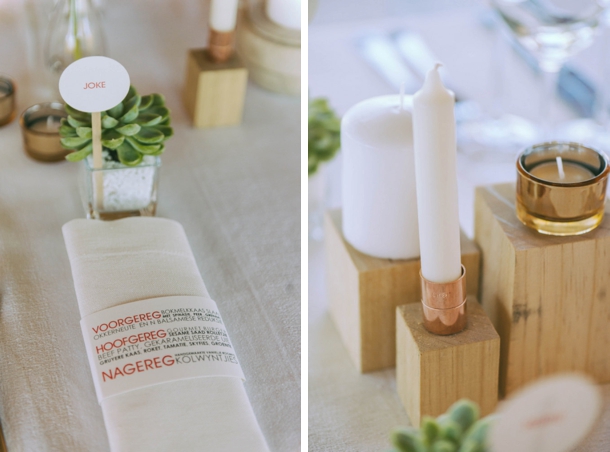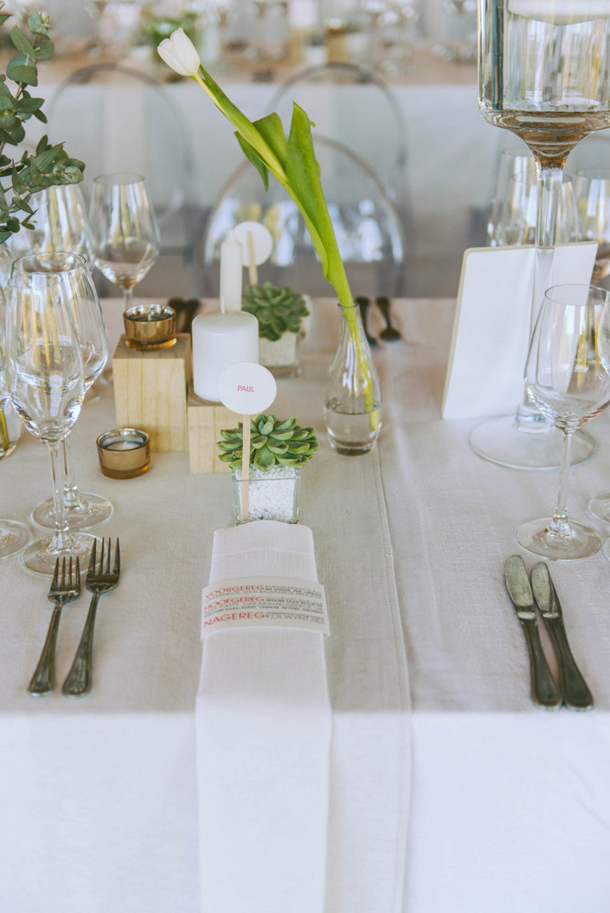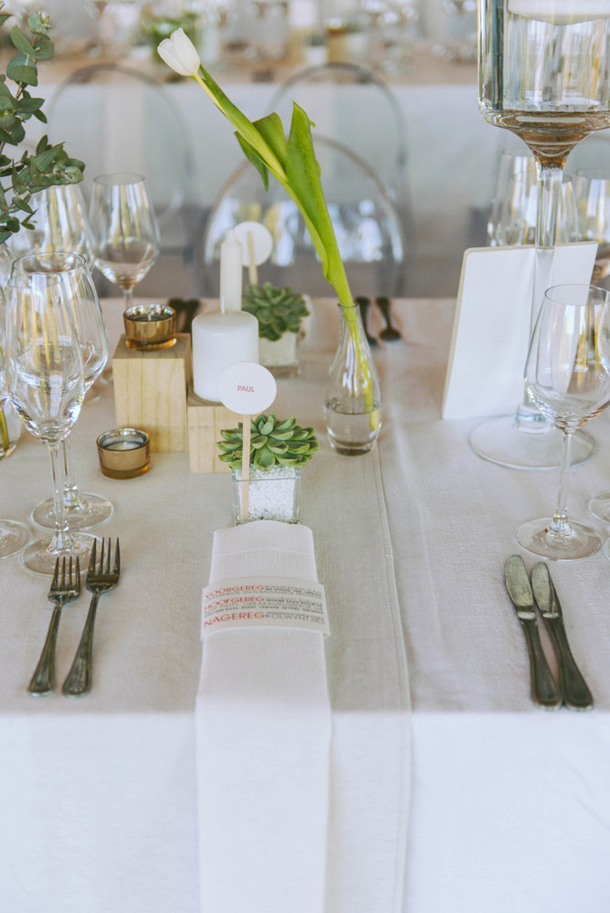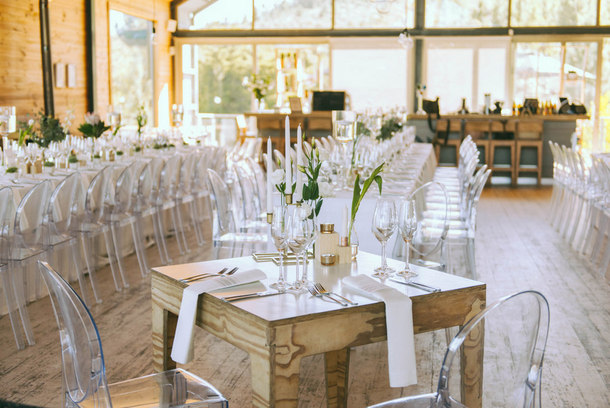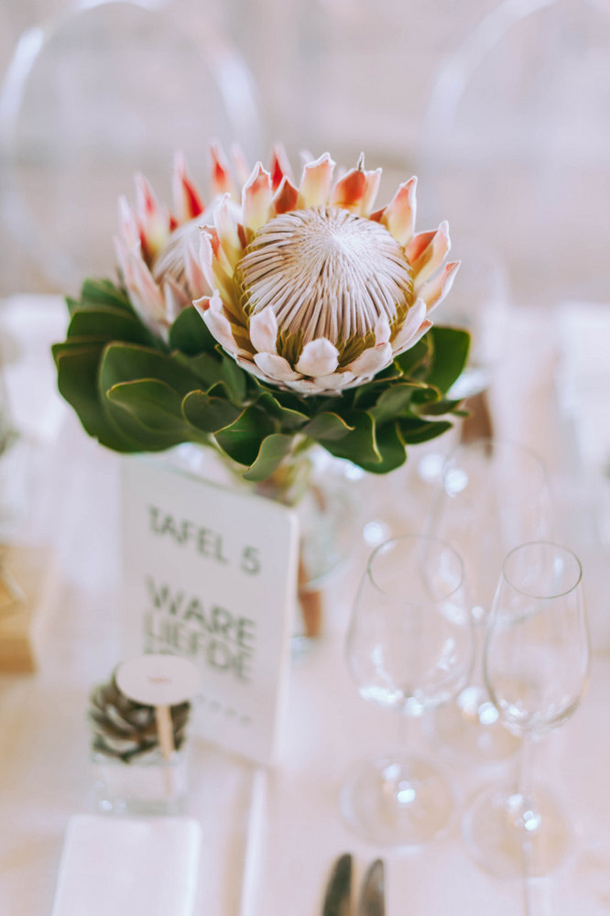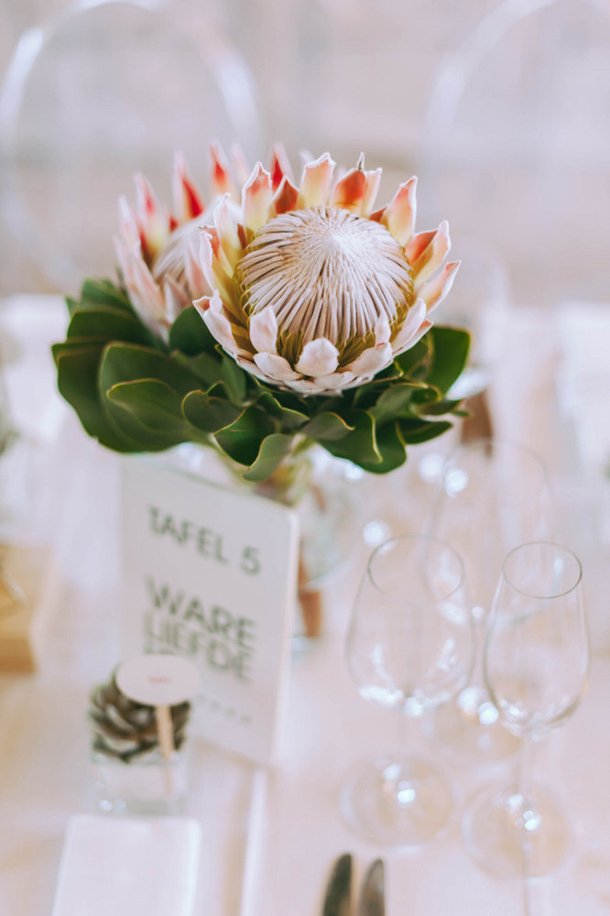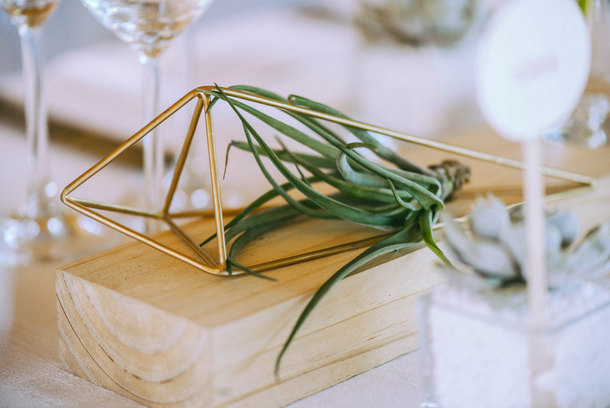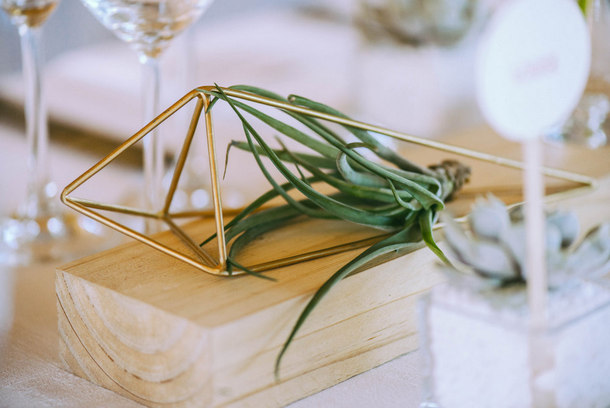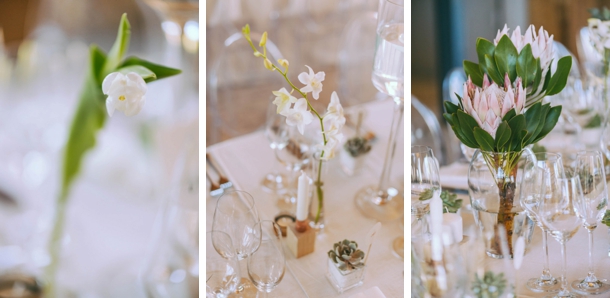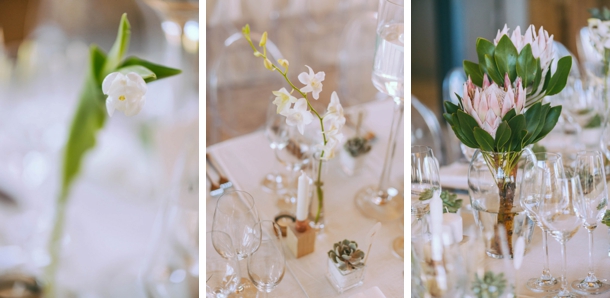 Proudly South African Details
We used our national flower the King Protea and fynbos for the centrepieces, making use of in-season flowers and food locally sourced in the Elgin Valley. We introduced a new tradition by asking my grandmother to be our flower girl/lady and it was such a special moment for me to include her in our special day.
The Honeymoon
We planned the honeymoon together. As my husband would tell you, with a lot of planning I can be very spontaneous! We went to Zanzibar and it was an absolute blast. Zanzibar is easy to get to and lovely place to relax together. And to top it all off, Freddy Mercury was born there. "We are the champions" seemed to be quite fitting for the occasion!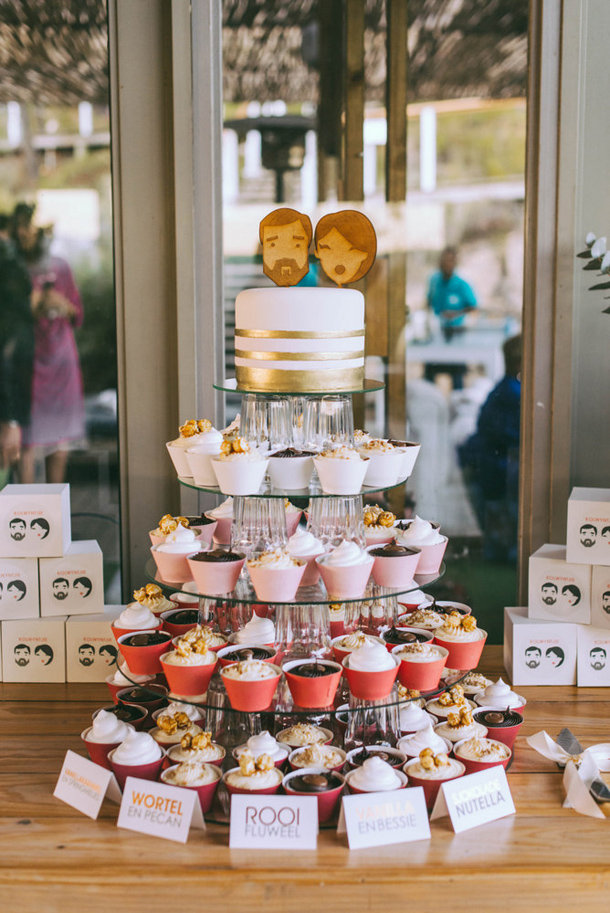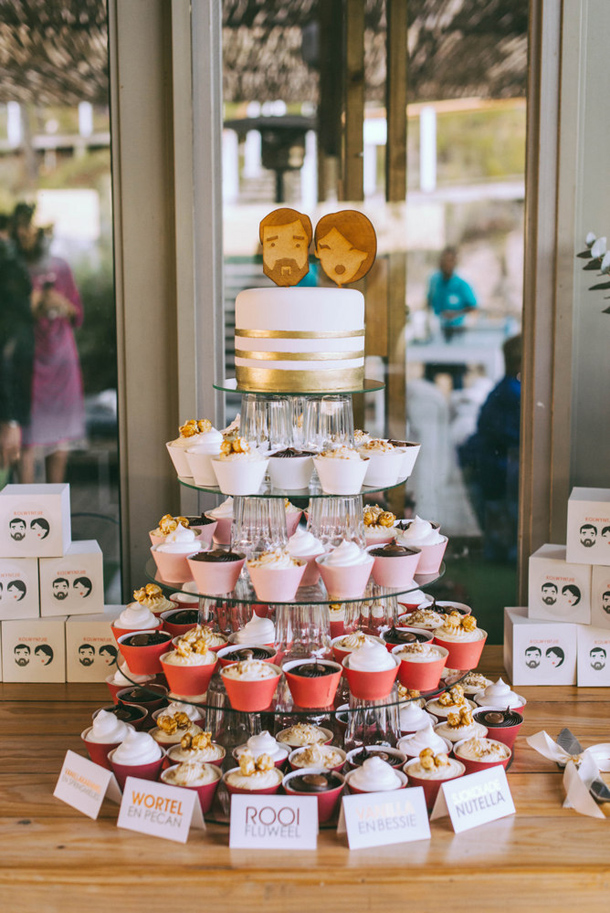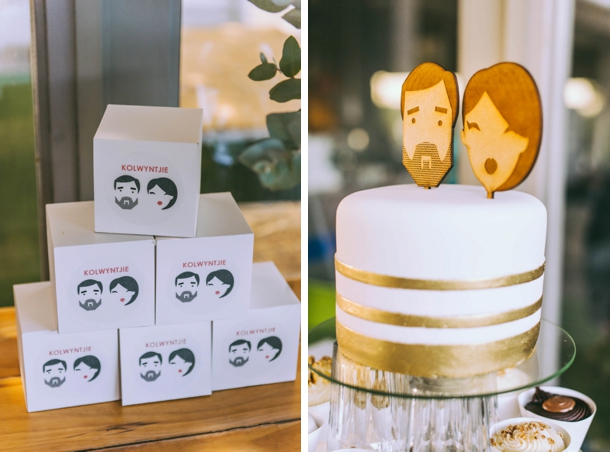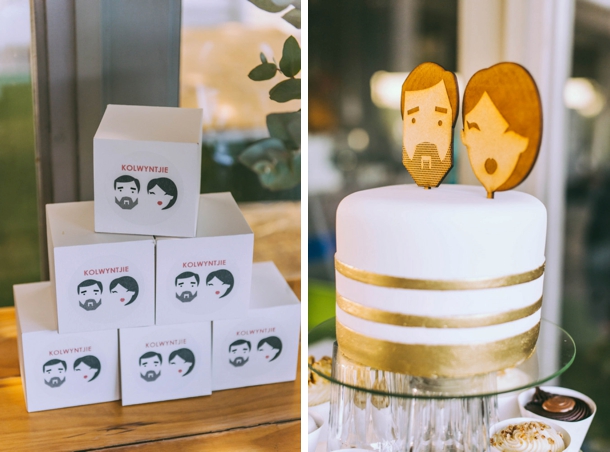 Advice for Future Brides & Grooms
Get an awesome wedding planner like Nikki Du Plessis. Having someone dealing with the stress, programs and wedding timeline, gives the bride and groom the opportunity to truly enjoy their day with the people they love. Make sure you take your time to pick a photographer and look at their work. Once you have found the one (almost as important as finding your one true love!), book an engagement shoot. This really put my husband at ease on the day and made us super comfortable. We also got to know Claire and this made us even more relaxed on the wedding day. Her work is magical – she really has an eye for capturing the moment.
If music be the food of love, play on. We had a string quartet for the service and reception. They created a wonderful ambience and a great option for load shedding shenanigans. We took extra care in selecting a DJ, and on the night everybody and I mean everybody was breaking it down on the dancefloor!
Make sure you have a videographer. The day goes by so quickly and one simply cannot remember everything. The videographer is your eyes and ears when you're too busy giving kisses!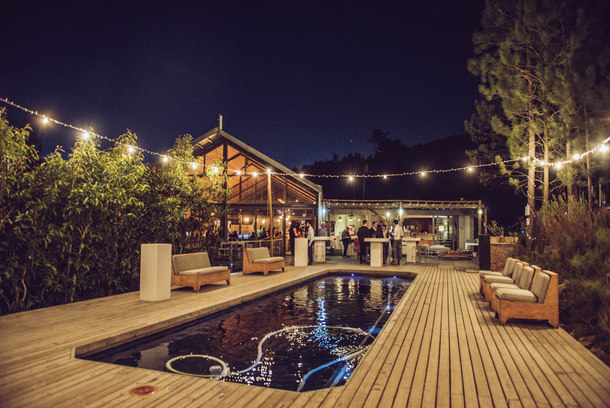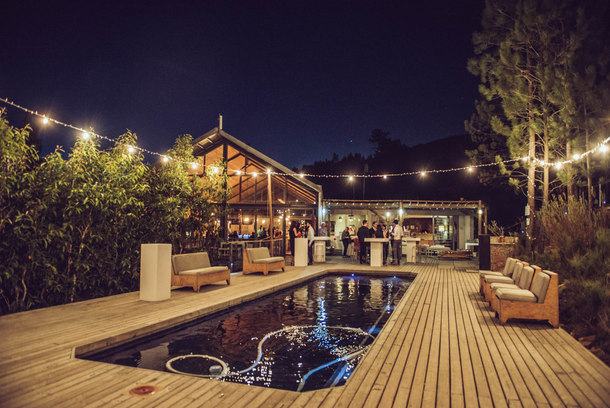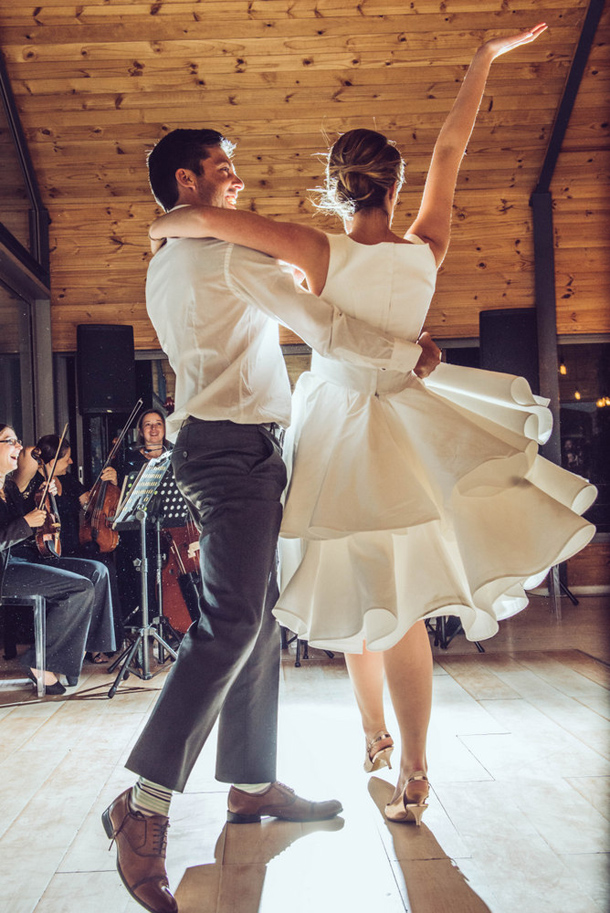 You can see more from this wedding on Claire Thomson's blog.
SERVICE PROVIDERS
Venue & catering: Old Mac Daddy | Photography: Claire Thomson | Co-ordination: Nikki Du Plessis of Bride Sidekick | Videography: Desert Rose | Cake: Bird Cage | Flowers & décor: Opus | Stationery: Mia Kriek and Blooming Wonderful | Bride's dress: Catinka Turner | Bride's accessories: Daneel Diamonds; Lady Peculiar | Hair & makeup: Corlé Barnard | Bridesmaids' dresses: Avril Cooper | Groom's attire: Ted Baker | Hiring: Urban Tonic; Scape | DJ: DJ Chopper | Entertainment: Simply Strings