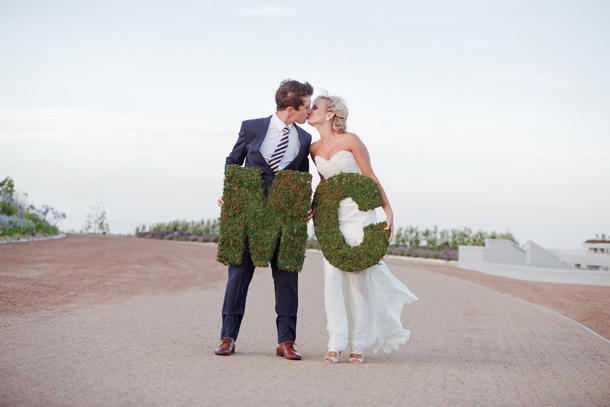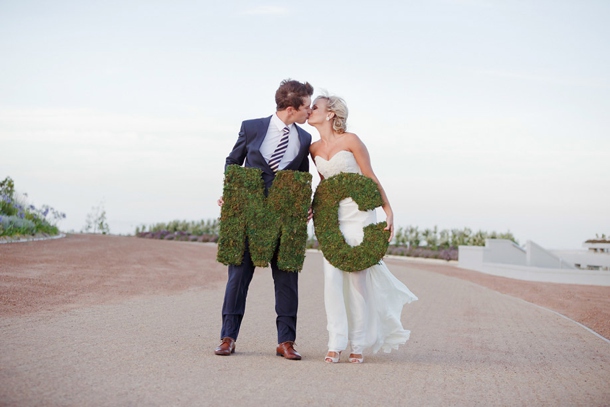 Yesterday we brought you one of the many weddings that had to deal with a very stormy Cape last November, and today, we have another. Just like yesterday's couple, Carol and Marko were proof that it's all about attitude, laughing off the weather and enjoying every moment of their gorgeous wedding. And gorgeous it definitely was! I am more than a little in love with their very stylish combination of white and grey with a touch of duck egg blue, wood texturing and just a dash of sparkle (rose gold bridesmaid dresses and wooden proteas for the win!). With a cheese and wine spread second to none, lush white flowers accented by Banksia proteas (love!) and moss table numbers and monograms, this celebration was all kinds of pretty – sun or no sun. With the chic blank space backdrop of Landtscap and the clean, crisp images by fab Jani B., this is one wedding sure to inspire.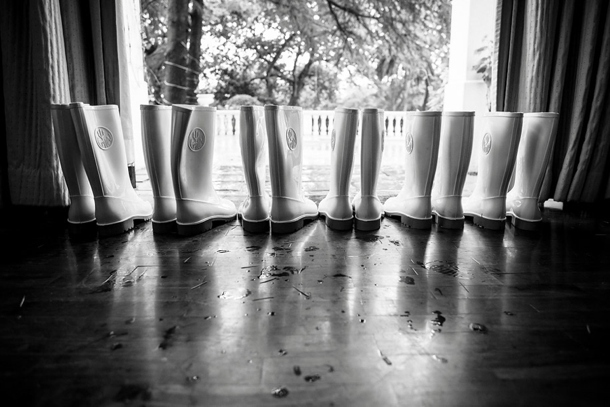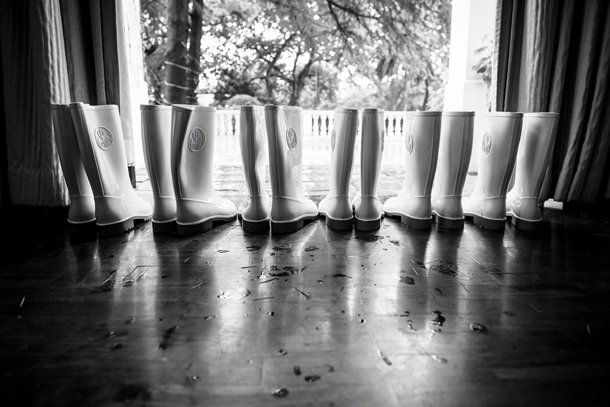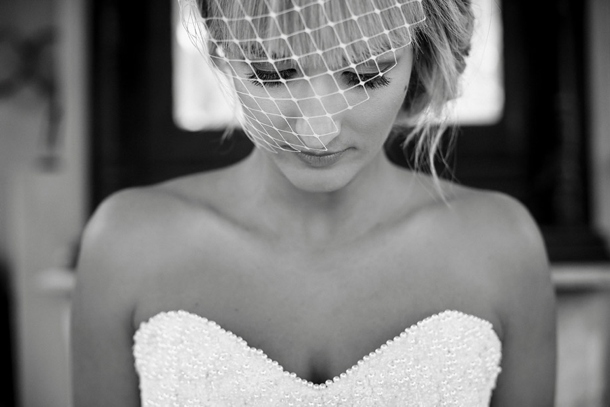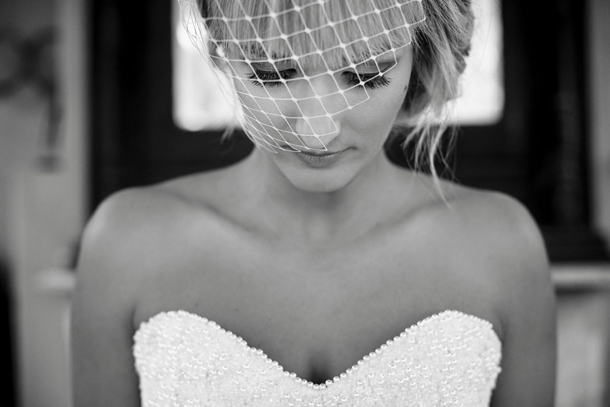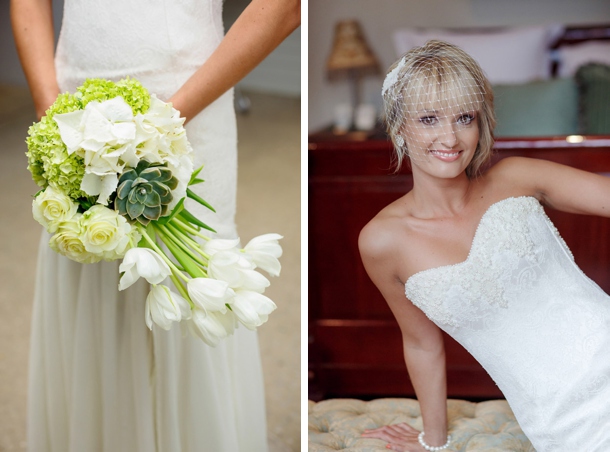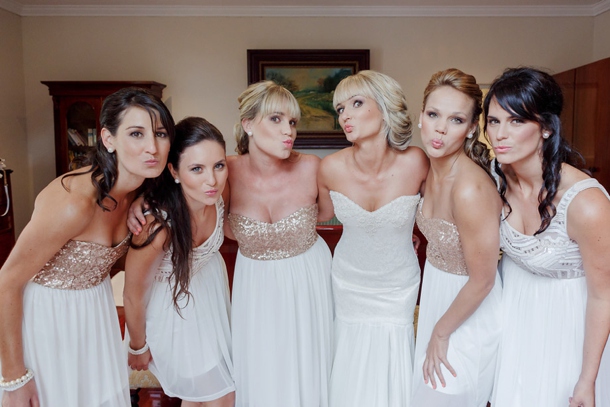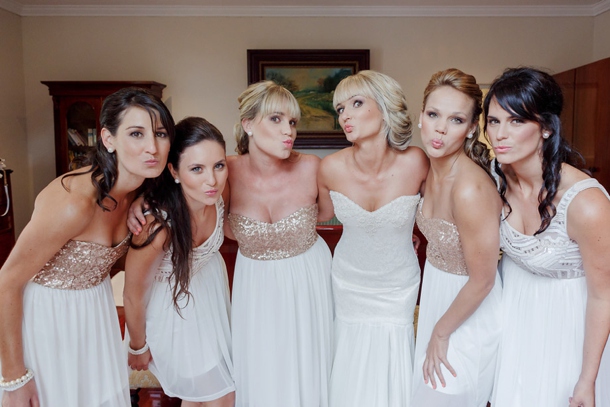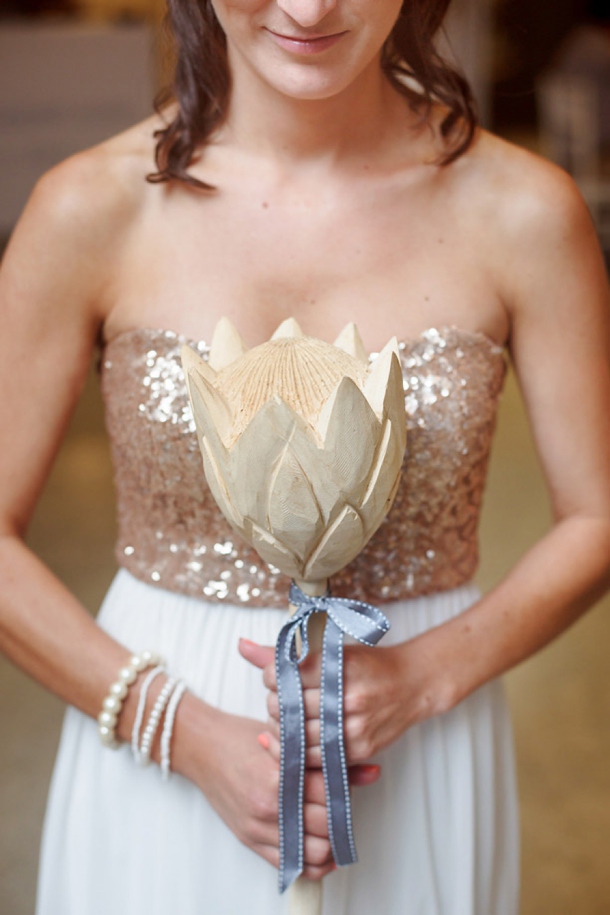 Love Story
Marko and I met on a working skiing holiday to Vail, Colorado. I had ended up going alone because my friend's visa was late, and was hating every second of my trip – cold, alone, just out of a nasty relationship and missing my family, who were having an amazing summer holiday in South Africa. I spotted Marko (a fellow Stellenbosch University graduate, as it turned out) in his South African brand jacket on a bus ride and started talking to him – after the fourth time we exchanged greetings at a bus station he asked for my number. He sent me a text TWO WEEKS later, asking if I'd like to go for a drink. I was not in a great space, so at first I typed a lame excuse in reply – then I realised, it's Friday night, I'm all alone in an amazing place and I'll prove to myself there is such a thing as 'just one drink'. I deleted my excuse and instead agreed to join him. On our date, we discovered we have many mutual friends, a passion for the same music, and had spent our holidays in the same small town (Jongensfontein, population 500) for the last 18 years. We are sure we shared swings at the jungle gym, sat around the same campfire as teens, and probably went to the same university dances! Needless to say, one drink turned into ten and we ended up dancing the night away with live music and beer – our most favourite thing to do! We travelled home together, visiting New York on the way, and eventually Marko told me we had been on the same flight from SA to New York and he had spotted me then, but didn't want to sound like a stalker!
The Proposal
There are two things you need to know about me. One, I'm OBSESSED with my cat, Lily and two, I'm blind without my contact lenses. Early one Saturday morning, Marko put the ring around Lily's neck and woke me up at 6am to tell me that she was hurt. I flew out of bed to see if she was OK, but she was purring and fine. I noted that there was a ribbon around her neck, but Marko had woken me from a deep sleep and I think I was still dreaming, because I thought someone had tied a key ring around her neck, and was trying to send us a message (I was definitely sleep walking!). A few minutes later, Marko was on his knees, cat in hand ;)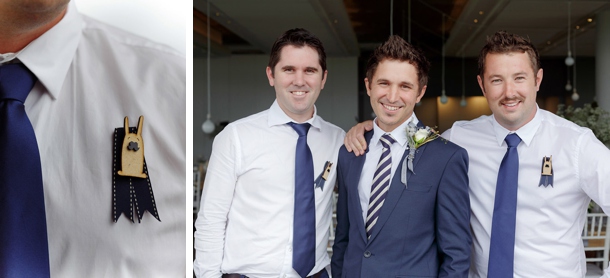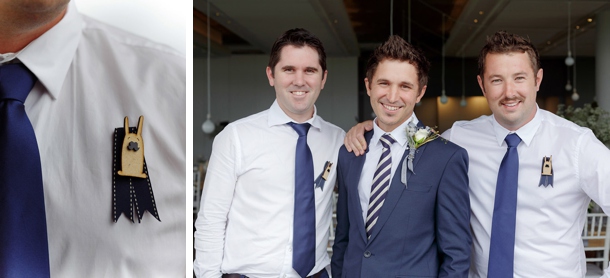 Wedding Style
It is strange how, before you get married you scroll through blogs and Pinterest and like many things, and looks, but when it comes to choosing your own and what you are comfortable with, there is only one look that will work for you. I chose a natural palette of greys, natural green, jacaranda wood and a pop of mint/blue in quirky elements such as stationery, pinwheels, cute vases and candyfloss for fun. Everything I chose and did was aimed at it being as relaxed and fun as possible.
The Venue
The first time I saw Landtscap I knew I wanted to get married there. The clean, modern, grey canvas and glass wall with panoramic views had my name written all over it. It had plenty of natural light and beautiful views, it was easy.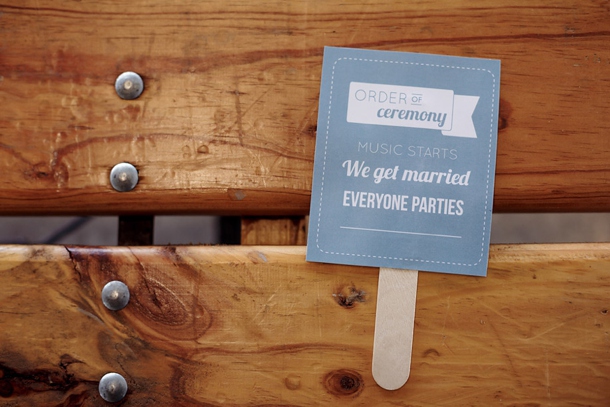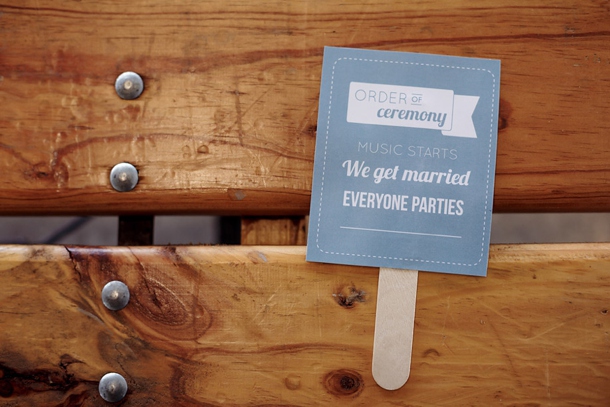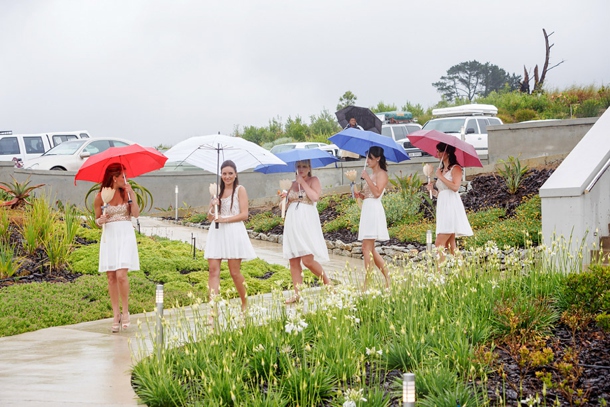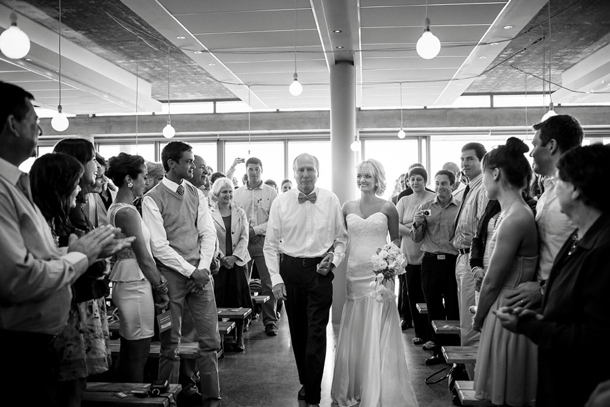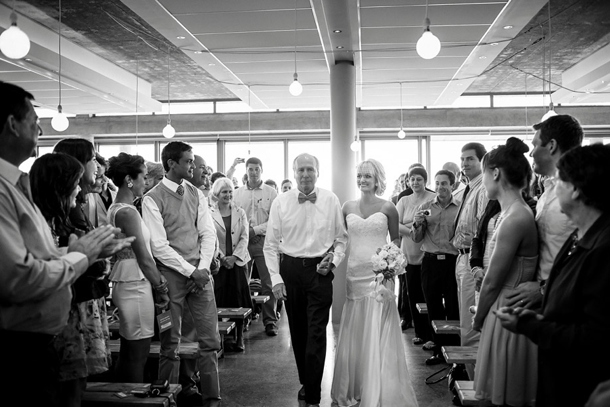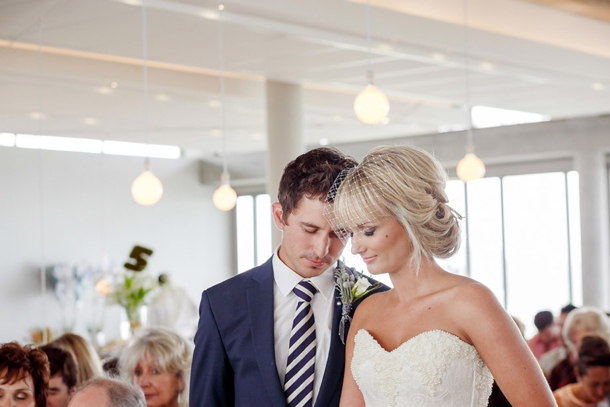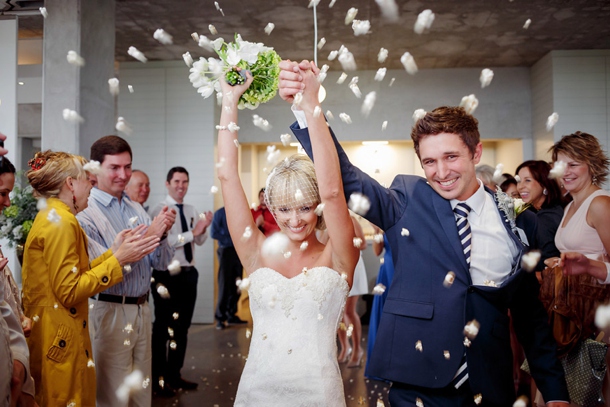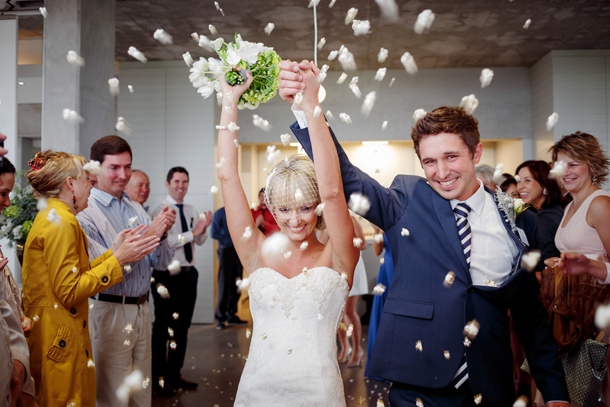 Wedding Details
I think everything was very casual but classy with a quirky element and very social. It was all about the friends, food, wine and music, as I would describe what we are all about. Marko is a viticulturist and we live in Stellenbosch, so we had a wine bar where our guests could choose from a wide selection, instead of limited wine per table, which worked well with our cheese and bread station. We had a cocktail and candyfloss ladder for the ladies. Dessert was homemade zoo cookie flavoured ice cream served in Perspex trays. As we had our wedding in November, our invitation invited everyone to do Movember. The groomsmen had a bunny with a moustache as boutonnière.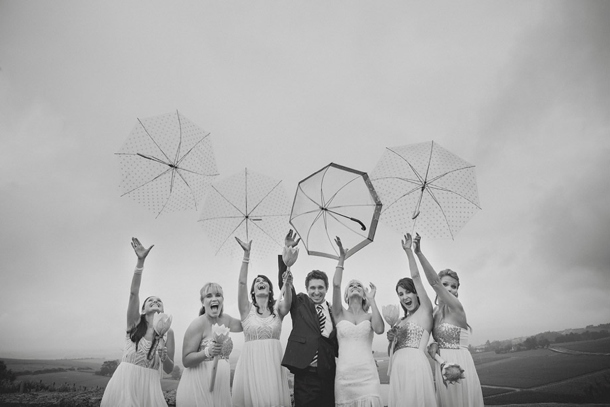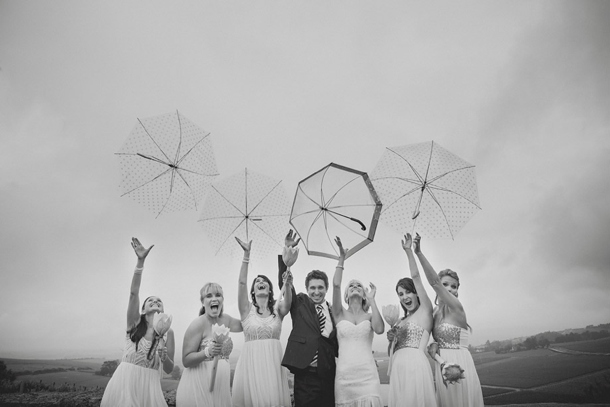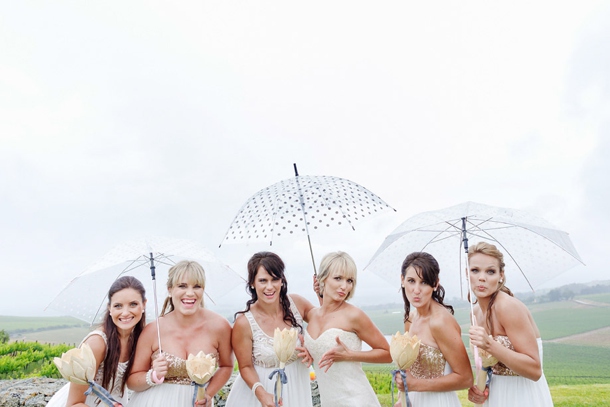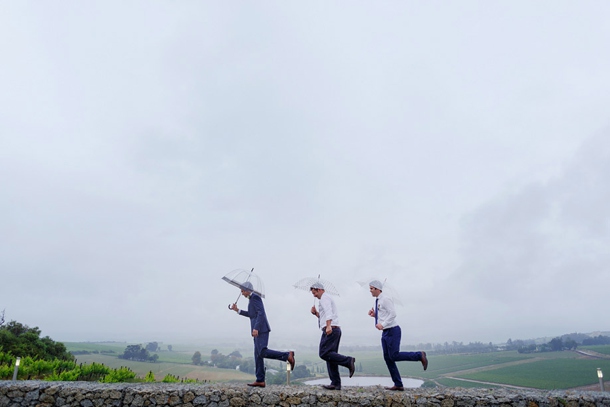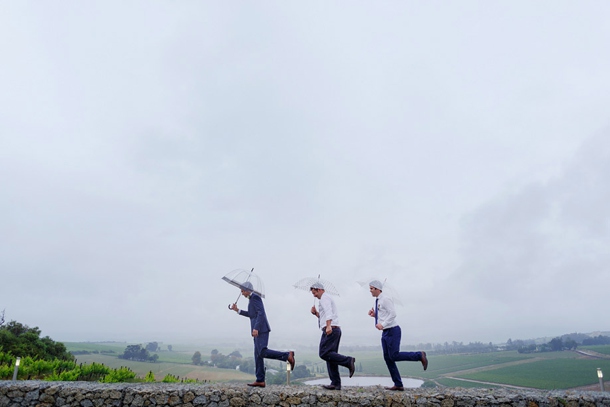 DIY Elements
I worked closely with the Bride Sidekick (Nikki Du Plessis) and she did an amazing job as a wedding planner who assists you with the DIY, has the most amazing suggestions to save costs and she also does the flowers, décor and on the day wedding planning. Best decision ever. I had a great support team and between Nikki, myself, my amazing bridesmaids and my mom, we made the pinwheels, the blackboard runners for the cheese and bread tables, the blackboard signs, the favours (men = 'Just add Beer' bread and ladies = herbs, my grandfather( 83) did an amazing job with this), table list, moss table numbers and moss monogram, all the stationery (thanks to a graphic designer bridesmaid), the runners, napkins – oh my gosh, now I realize how much DIY there was!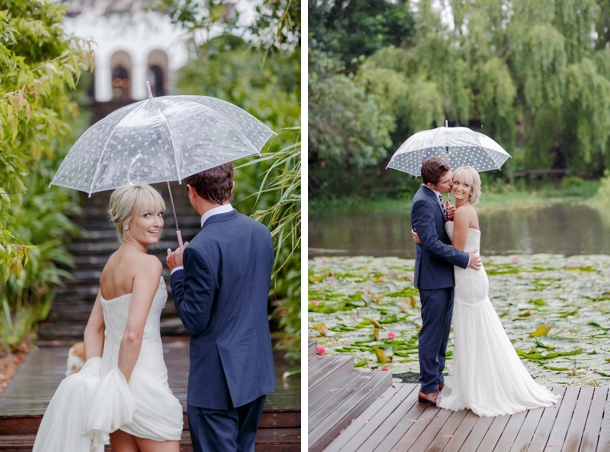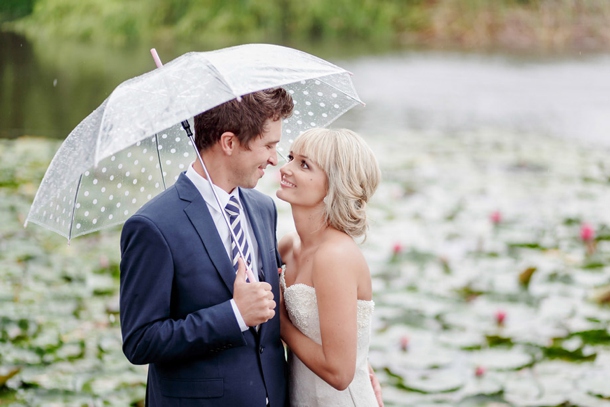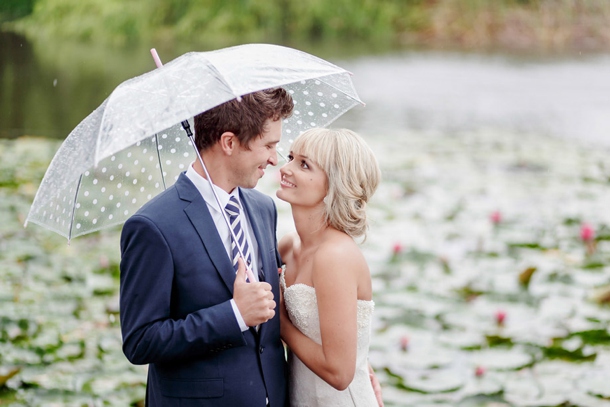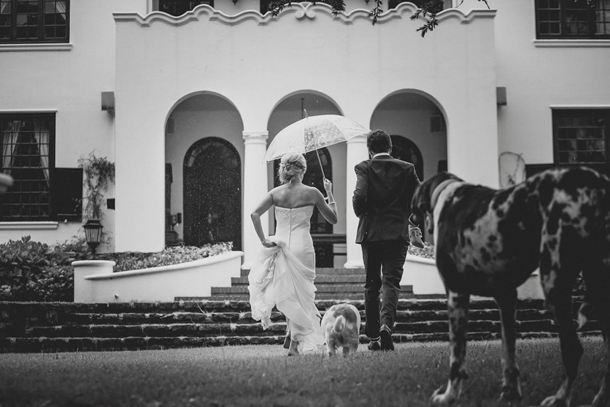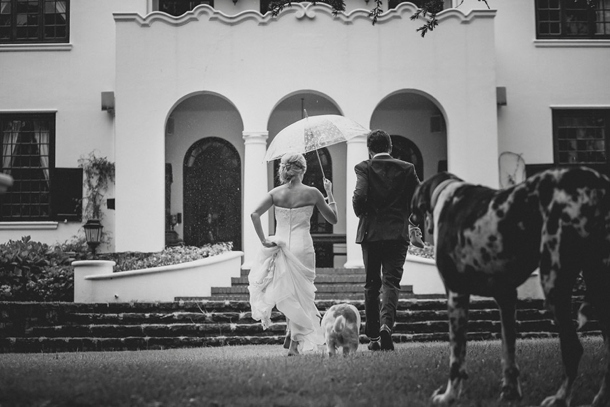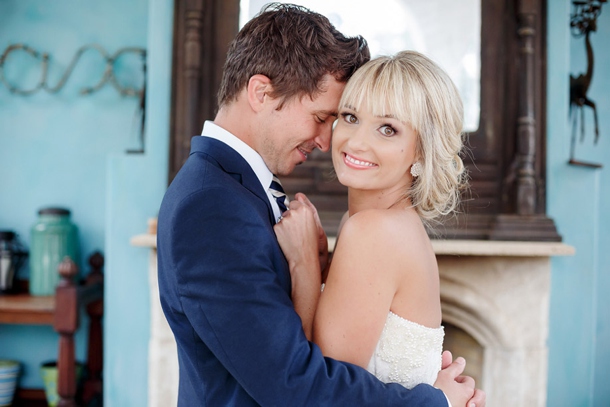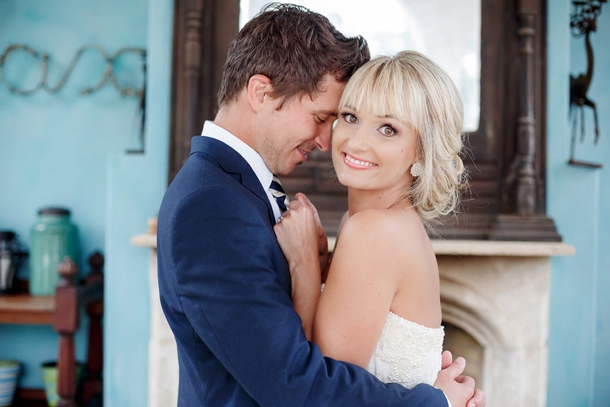 The Flowers
Crisp, clean and different. I loved the stone proteas, and the tulips with bulbs and greenery.
The Dress
This was quite a big struggle at first. I'm not one of those girls who dreamed of their wedding since they were a little girl and had absolutely no clue what my dress should look like. I've never pictured it. When I went to boutiques to try dresses on, I realized most of the gowns are so uncomfortable, hot, scratchy and just not me. From this, I decided I needed a slit to so that I could breathe and be comfortable and I was so happy with Alana Van Heerden's creation for me. It was simple, stylish and comfortable.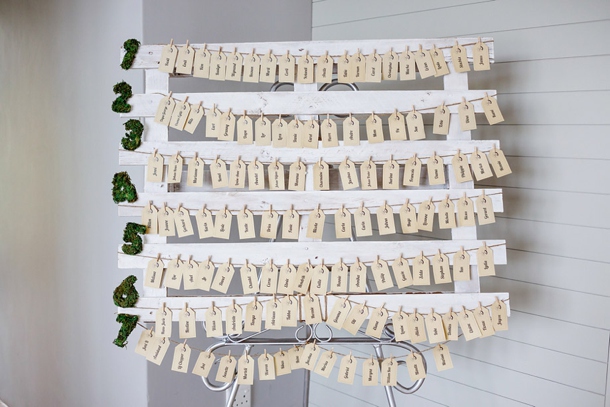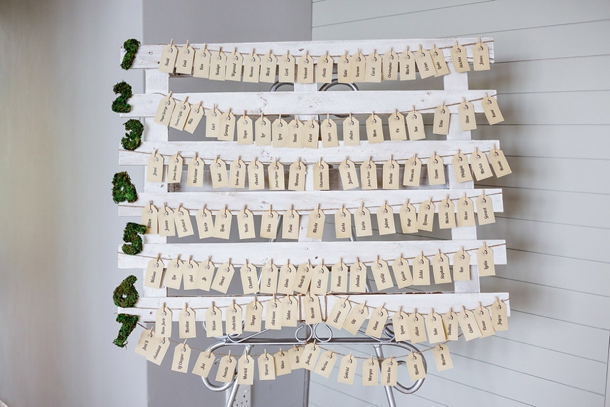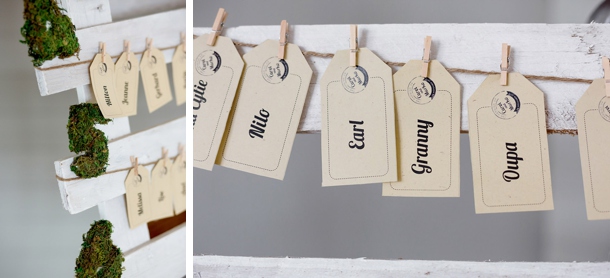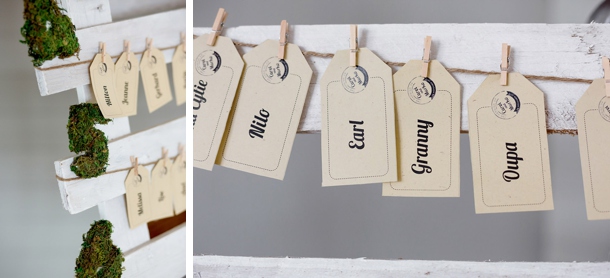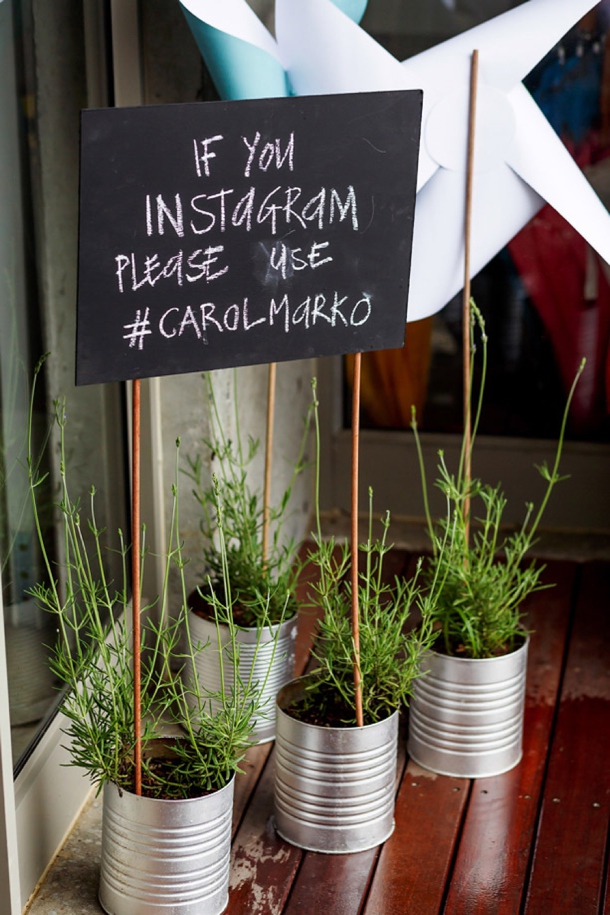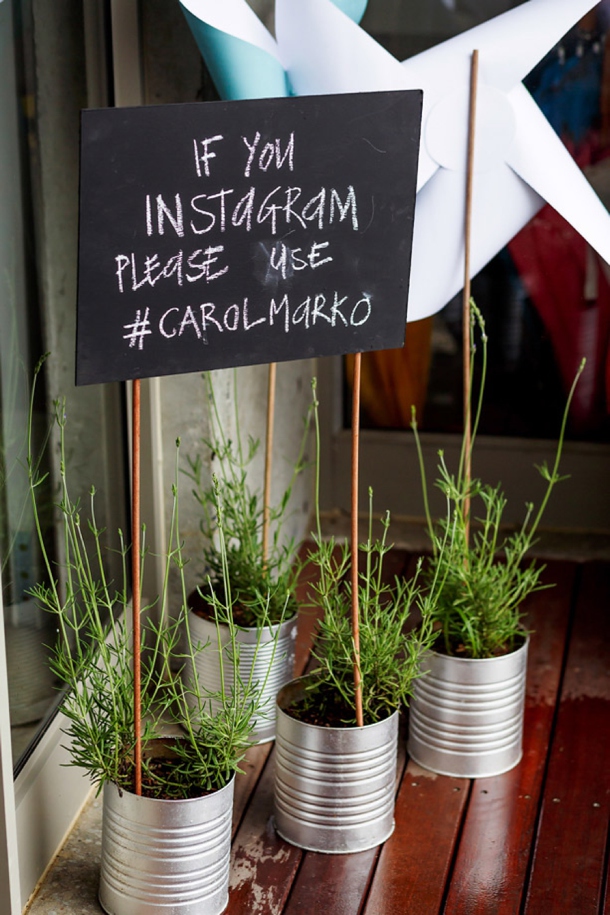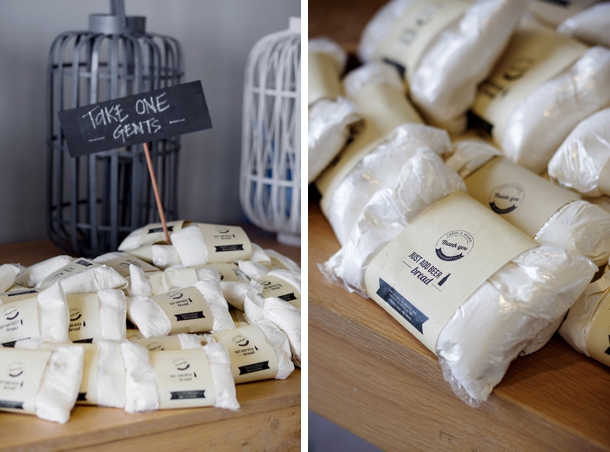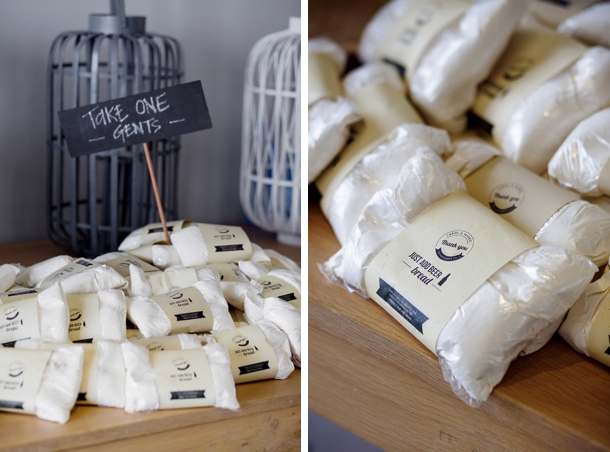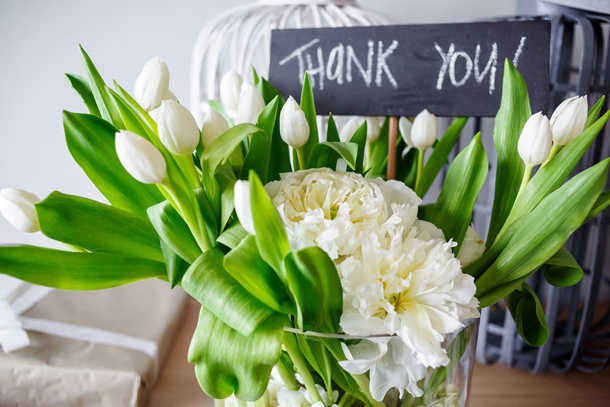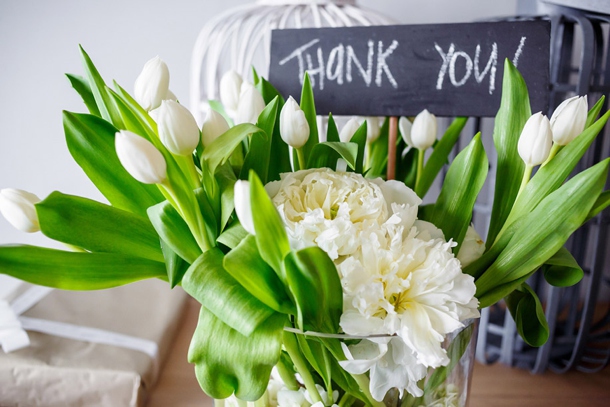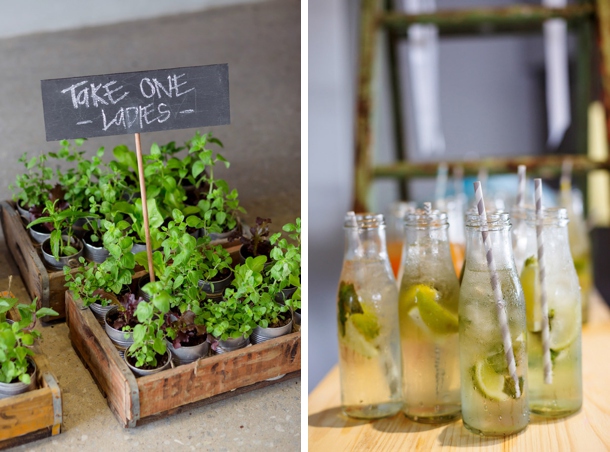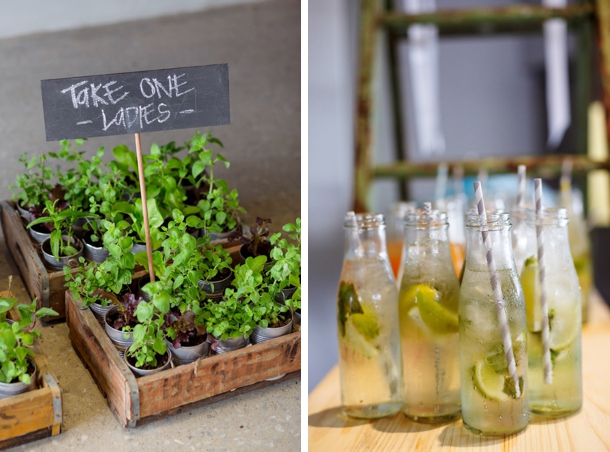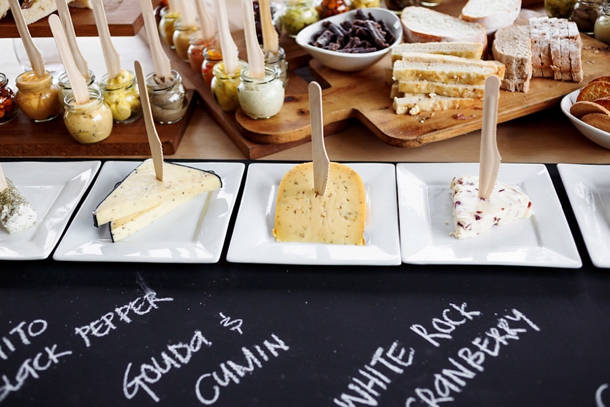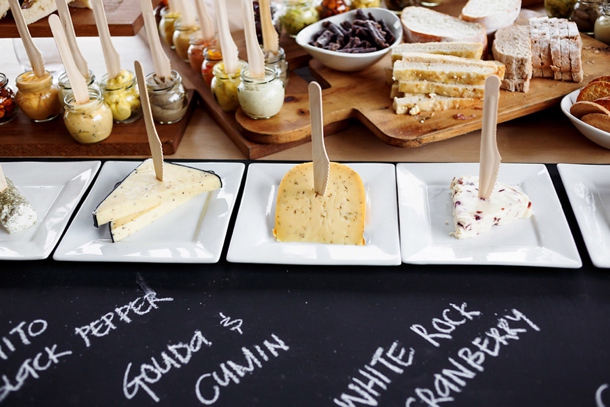 Memorable Moments
I took many mental pictures and made a point of stopping every hour or so to take it all in, but my most favourite will be the walk with my dad, clutching his hand, seeing Marko's face. My dad was very nervous and emotional until the party started and 'You Shook Me All Night Long' by ACDC played – he LOST HIS MARBLES and I thought he might lose a limb, the way he danced like nobody was watching!
Proudly South African Details
Proudly South African indeed! We had Stellenbosch's most gorgeous views, had biltong and droëwors as snacks, served Steak and Chips, Zoo Biscuit-flavoured ice cream for dessert, local wines and a local artist carved the Jacaranda wooden dolls for the table and the Jacaranda wood proteas for the bridesmaids.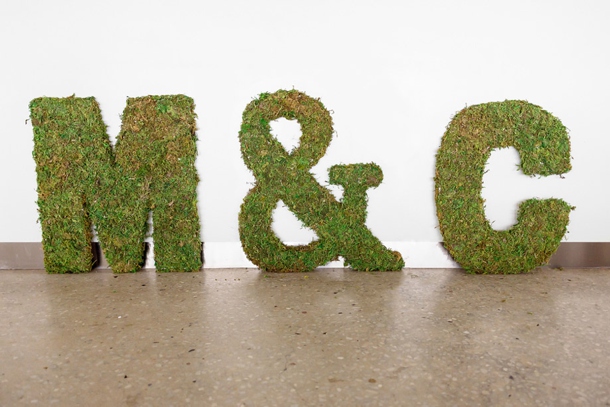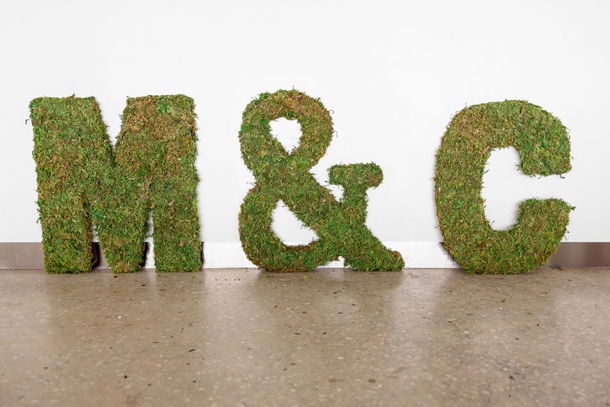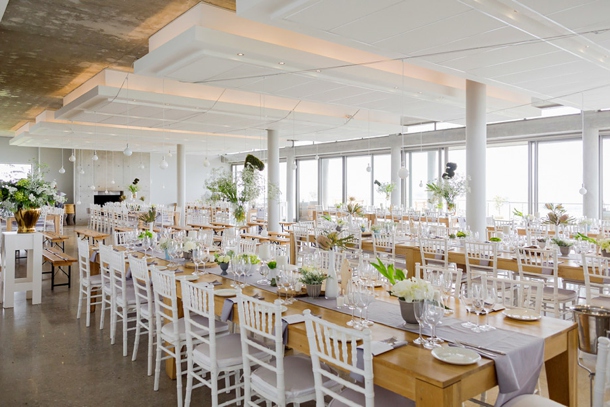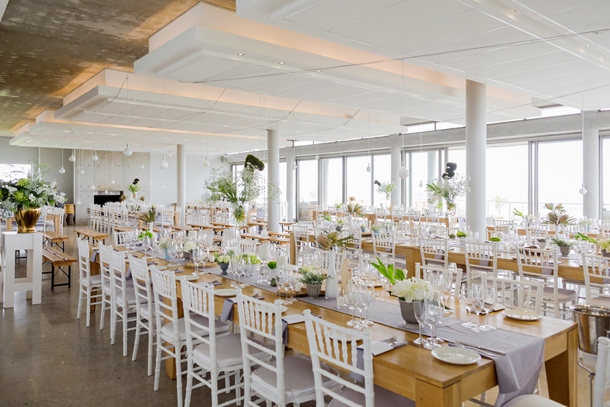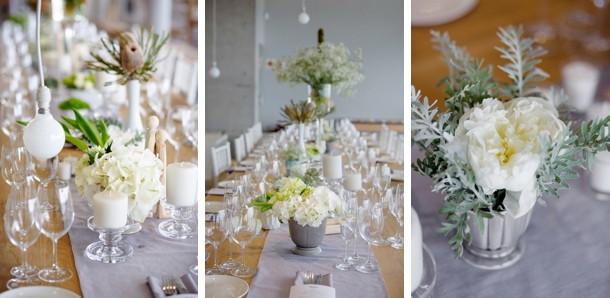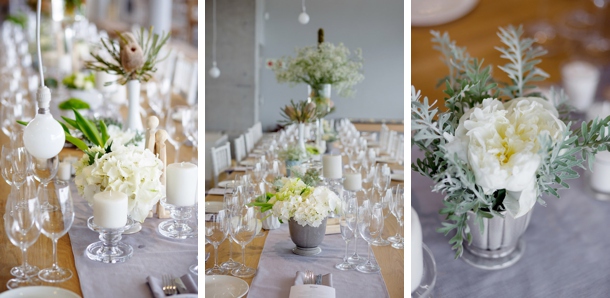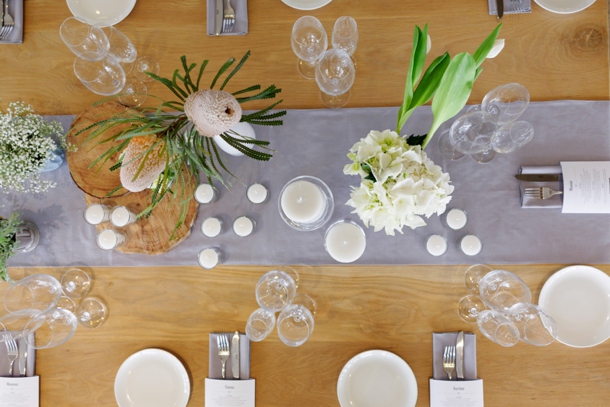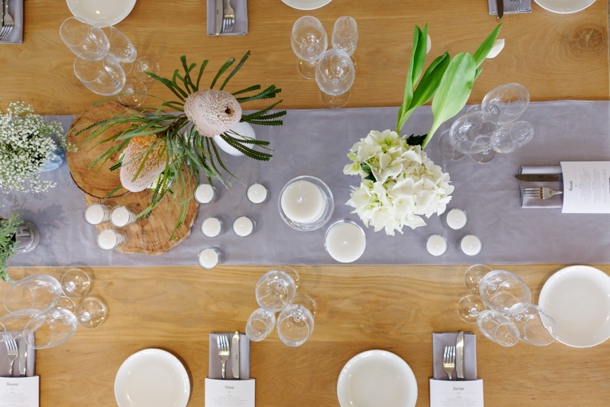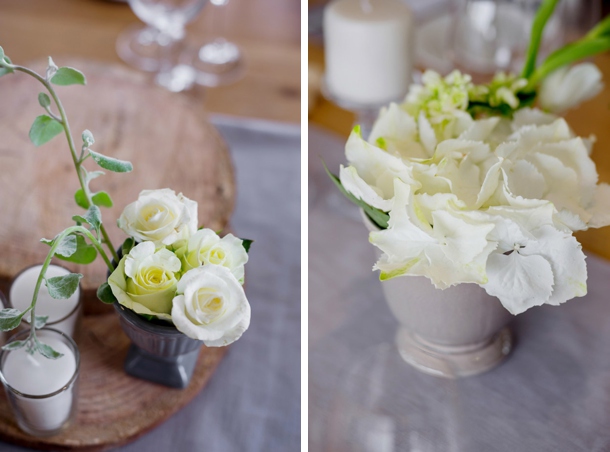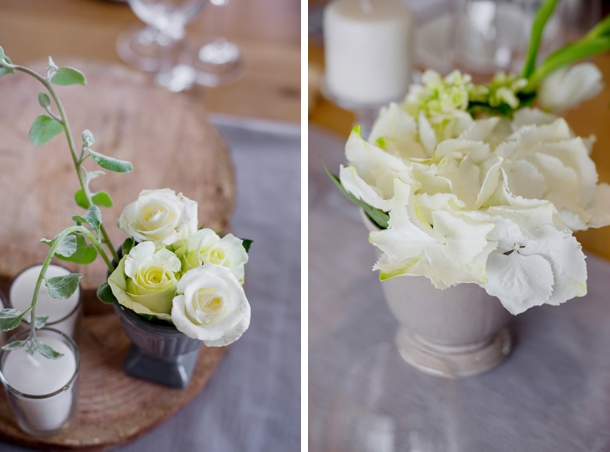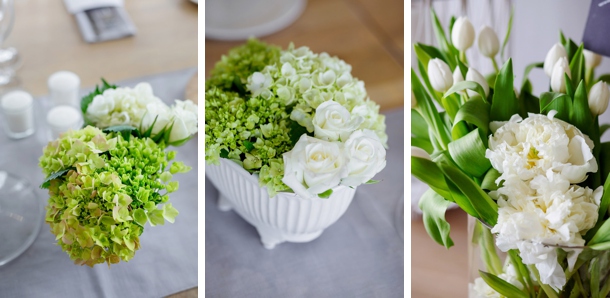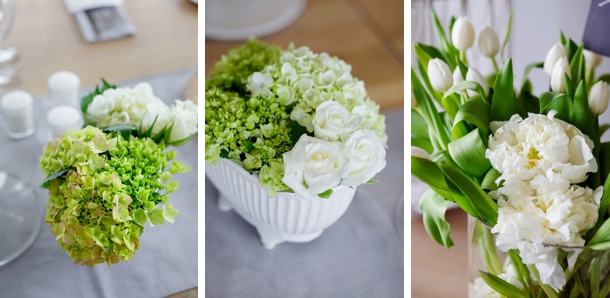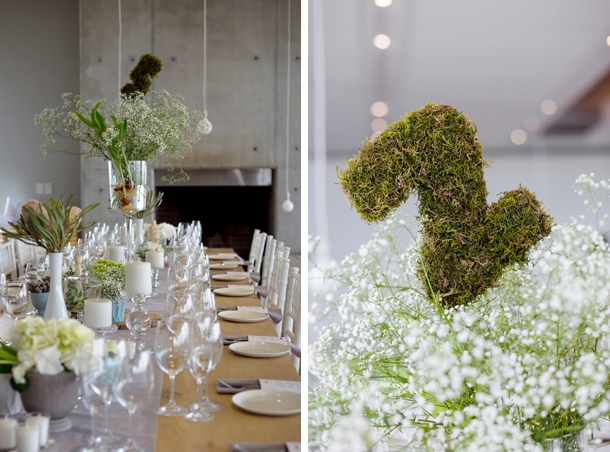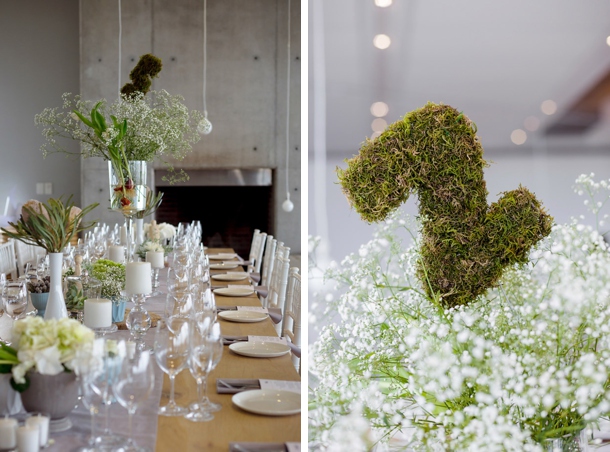 The Honeymoon
We went to Thailand for two weeks and after a stormy wedding day in November for our wedding, we were looking forward to amazing weather. Unfortunately the weather followed us to Thailand!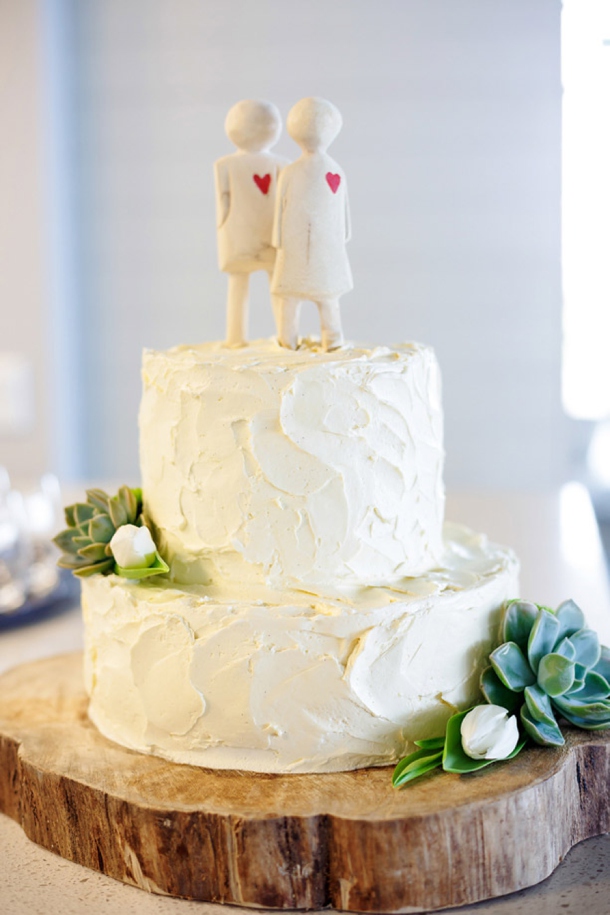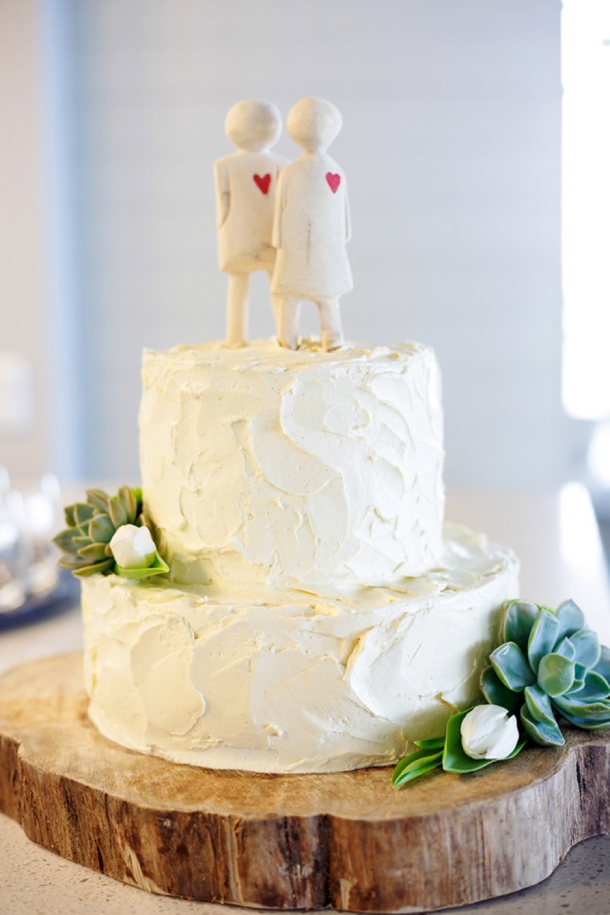 Advice for Future Brides & Grooms
Start early, have a time schedule of what you have to do and by when, so that when the stress levels are high and you feel like things are not going to get done, you can see what you have already accomplished and realize that you are on time and everything will work out – it is an immediate stress reliever. Enjoy your wedding day, it is so much fun to see how all your loved ones are in one room to celebrate with you!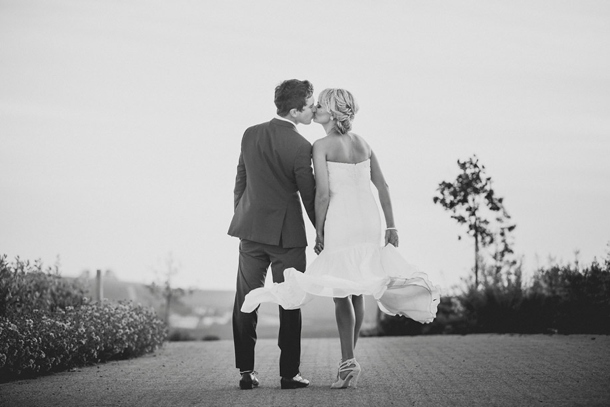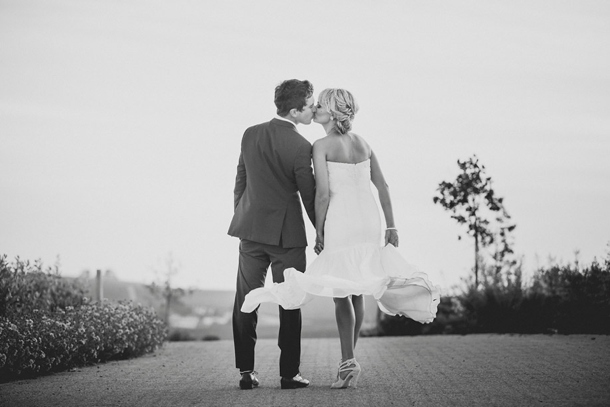 You can see more from this wedding on Jani B.'s blog.
SERVICE PROVIDERS
Venue: Landtscap | Catering: Two Chefs | Photography: Jani B. | Co-ordination, flowers & decor: Bride Sidekick | Cake: Lia Rothman | Stationery: MattGloss | Bride's dress: Alana Van Heerden, Made With Love | Hair & makeup: Sanmarie | Groom's attire: Country Road | DJ: DJ Chopper
SBB ♥ Two Chefs Catering, a featured member of our Directory