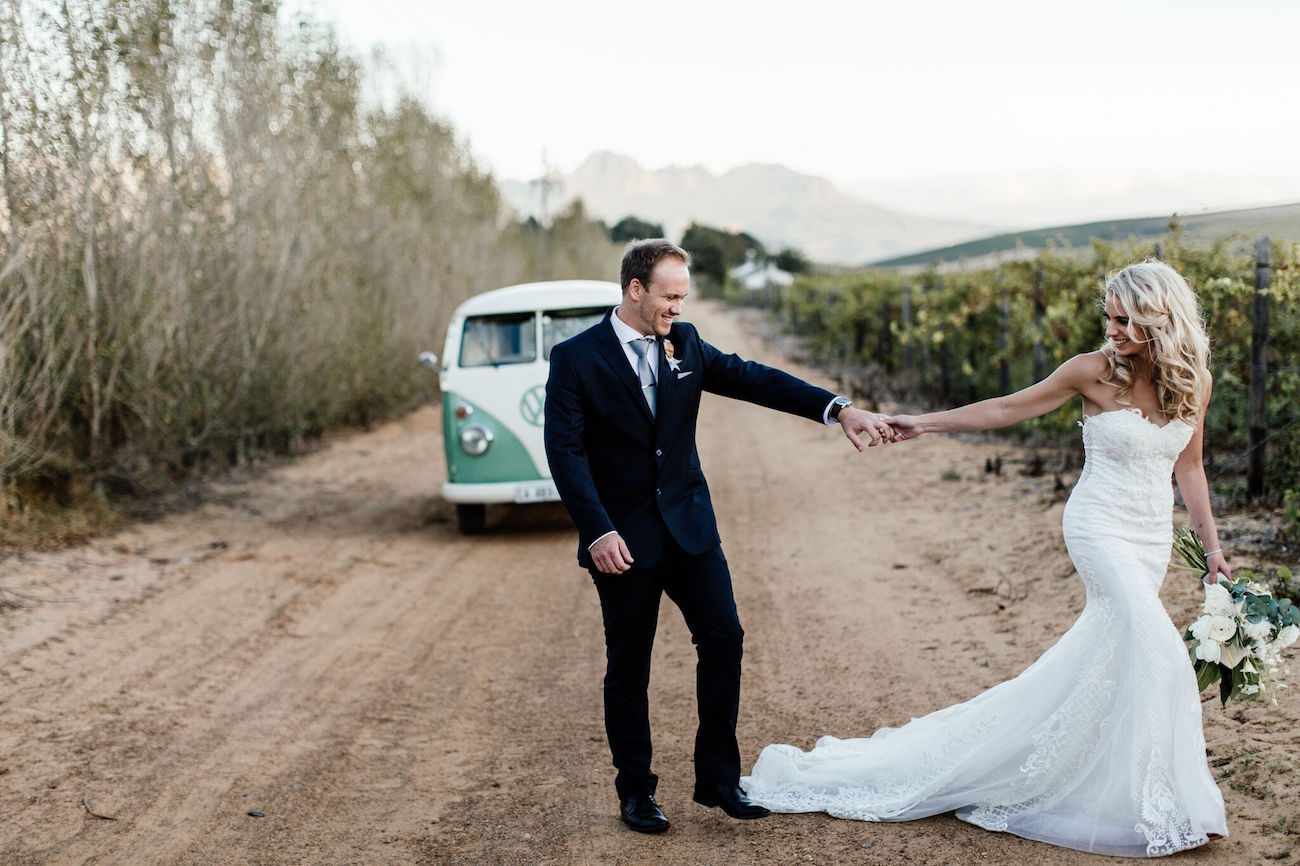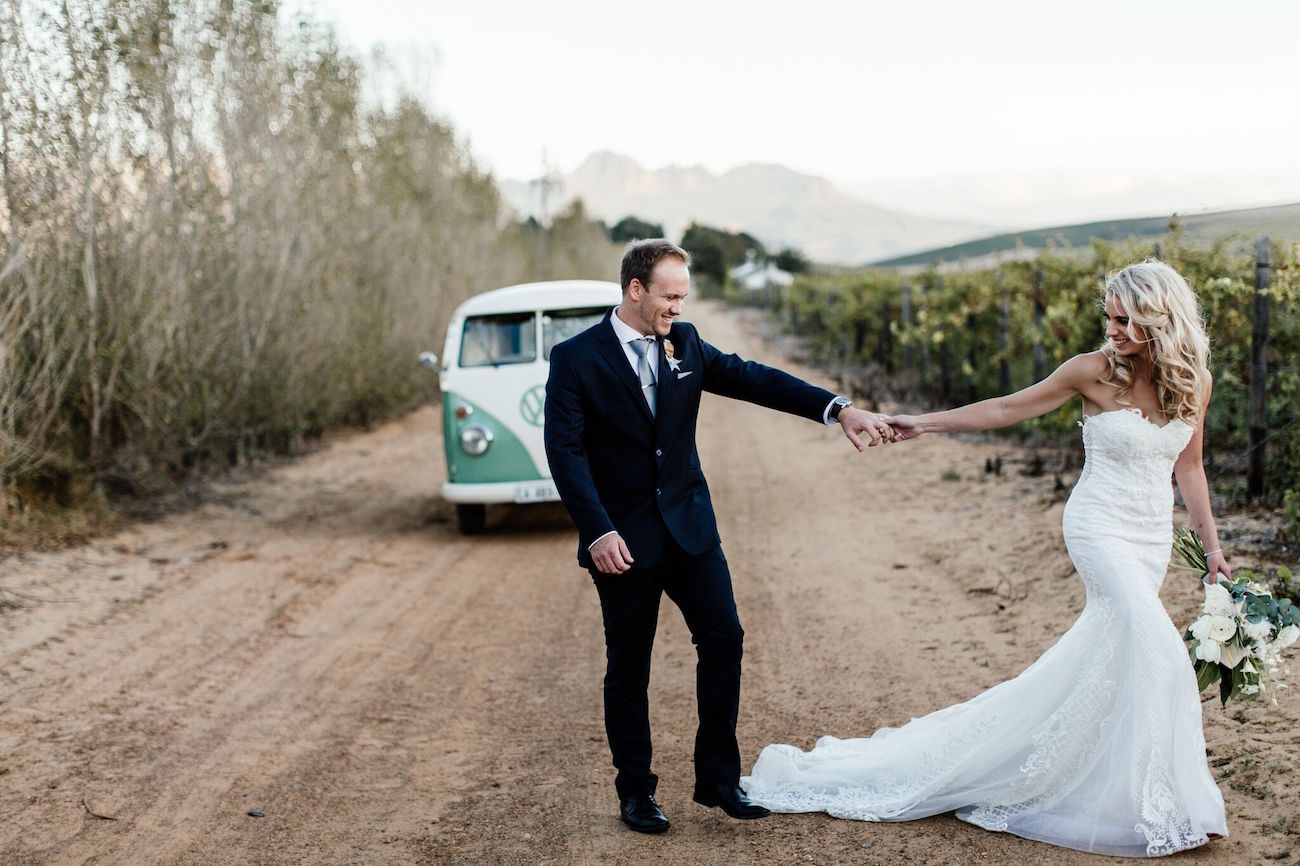 When it comes to wedding day weather, it's rain that makes most brides' toes curl in terror, but wind never really gets a mention although if you live in the Cape, you know it's a fact of life sometimes. So when I was looking at the images of Chanel and Rikus' wedding – these beautiful portraits made even more beautiful by the fact that some are a little wild and windswept, I was wondering to myself if it had bothered them, or if they'd realised how much extra movement it would add to Migneon Marais' of Pritti's gorgeous pictures of their big day. Then I read their story, and discovered that the wind is their talisman – a literal force of nature that brought them together and showed up to surround them with love as they exchanged their vows. That's magical, isn't it? And looking at these two, you can see that their love is something natural and unstoppable too. The romance! I'm totally neglecting to talk about the details here, but trust, they are awesome too – greenery done in a modern, minimalist way, and super fun touches like a blockbuster first dance, bridesmaids rocking contemporary Audrey Hepburn LBDs and updos, incredible catering from amazing SBB faves, Two Chefs, and a glow stick dance party. Let's all get swept away, shall we?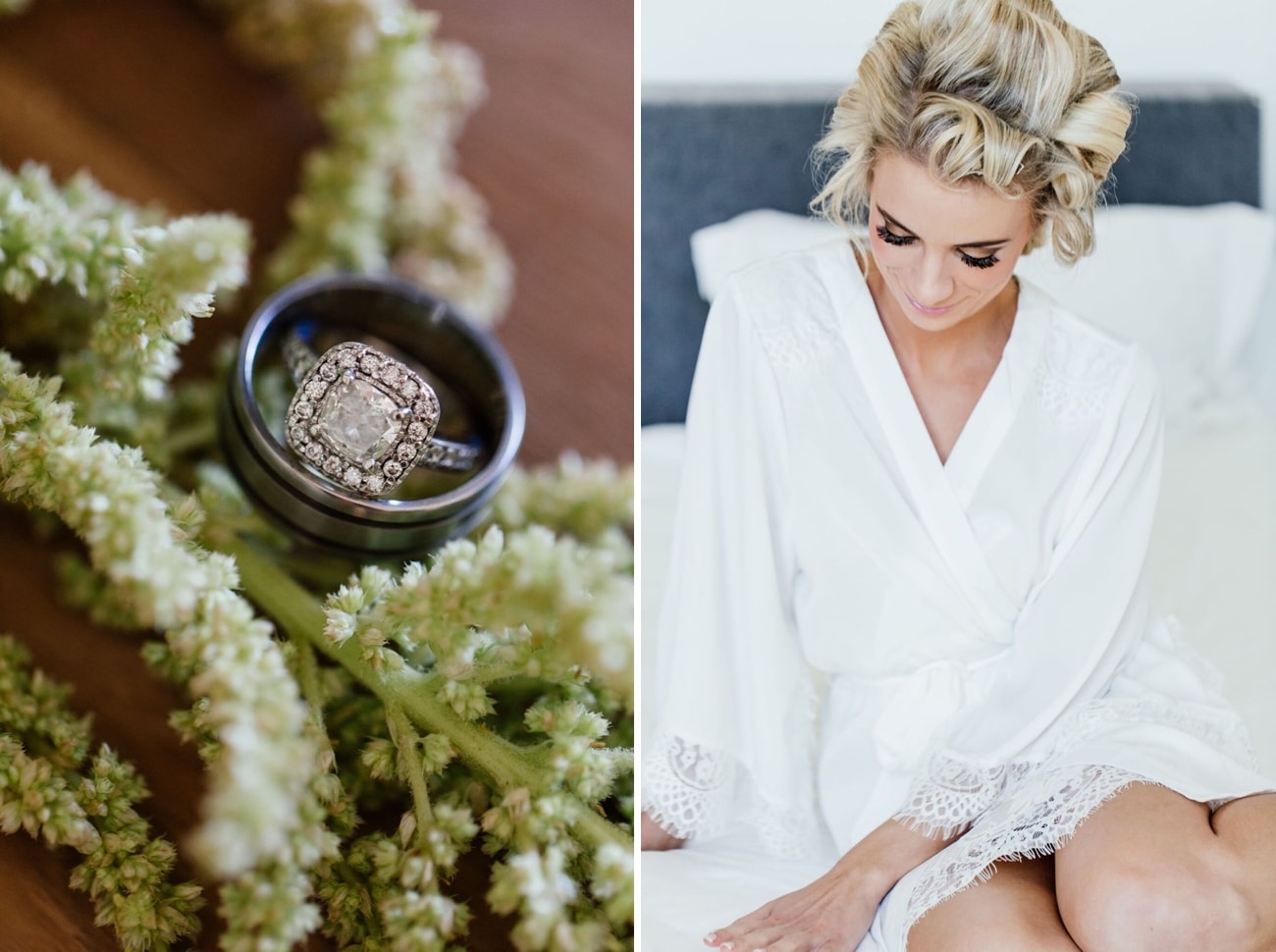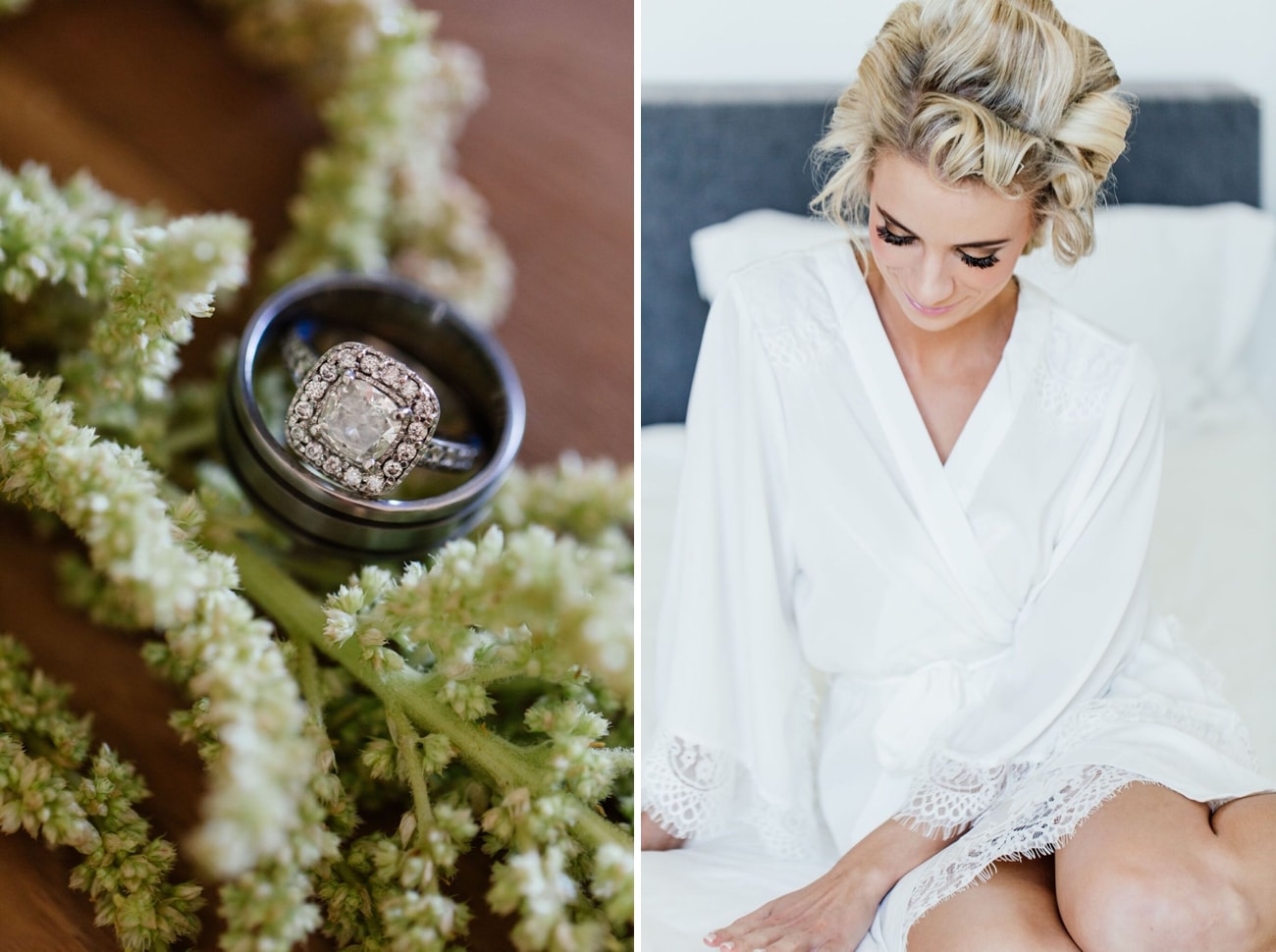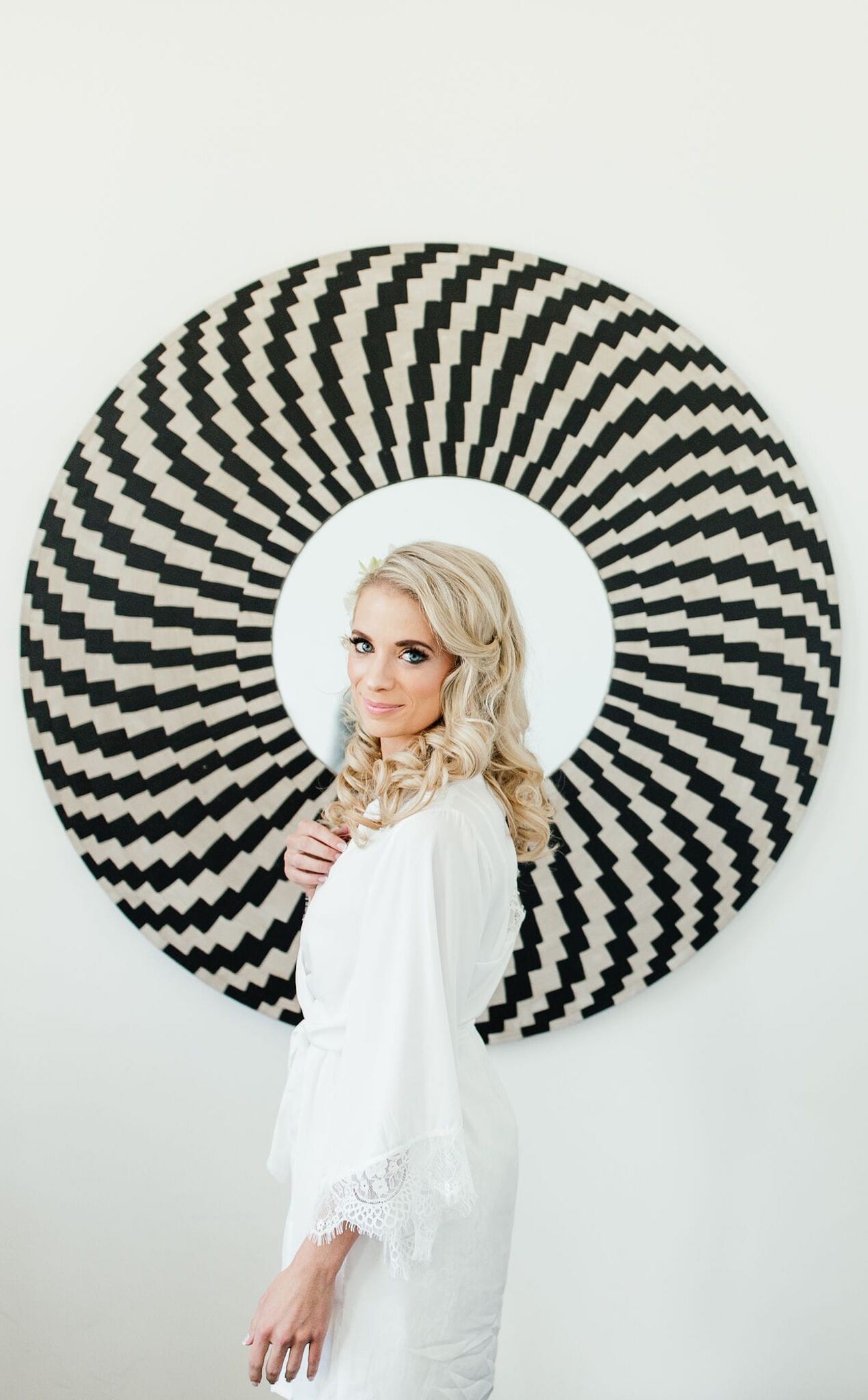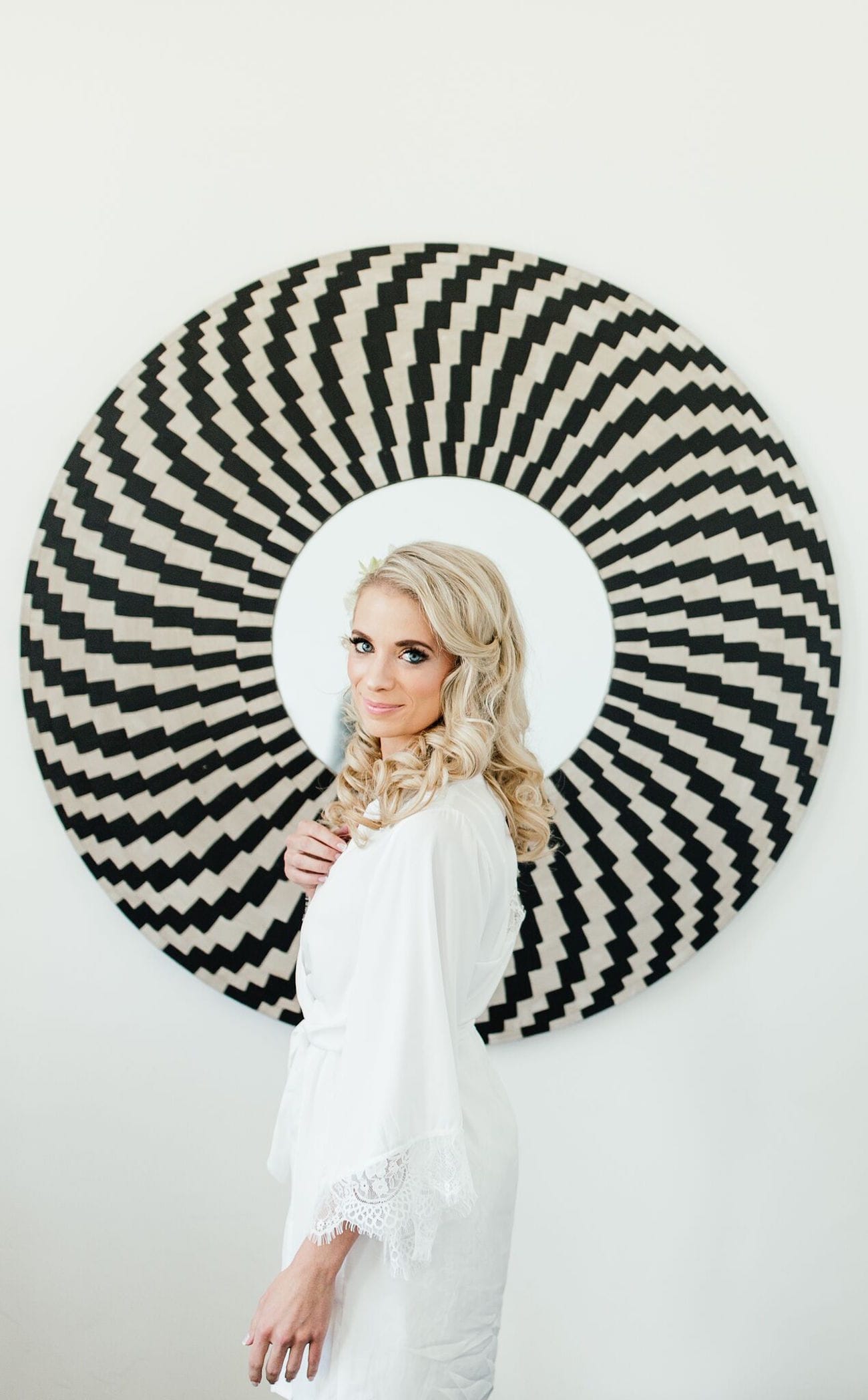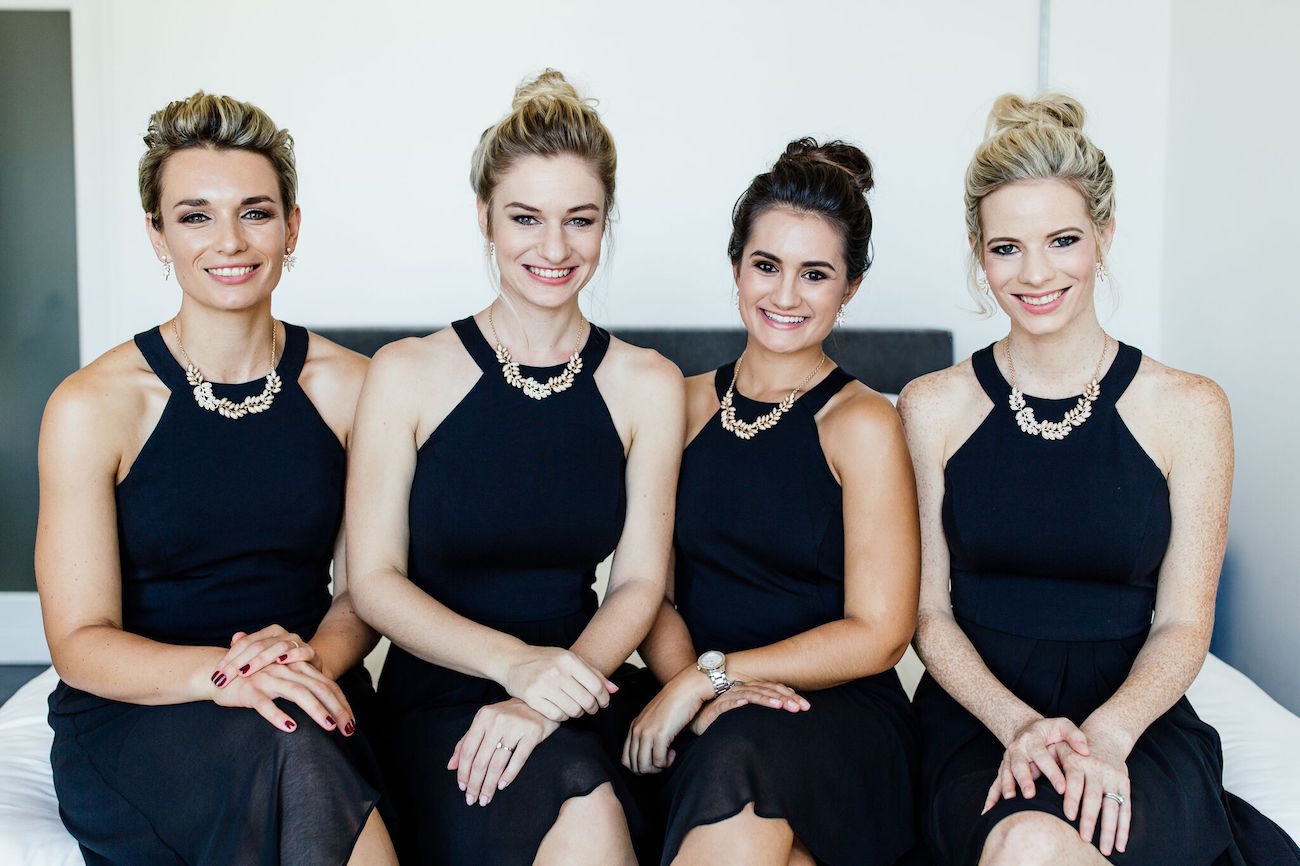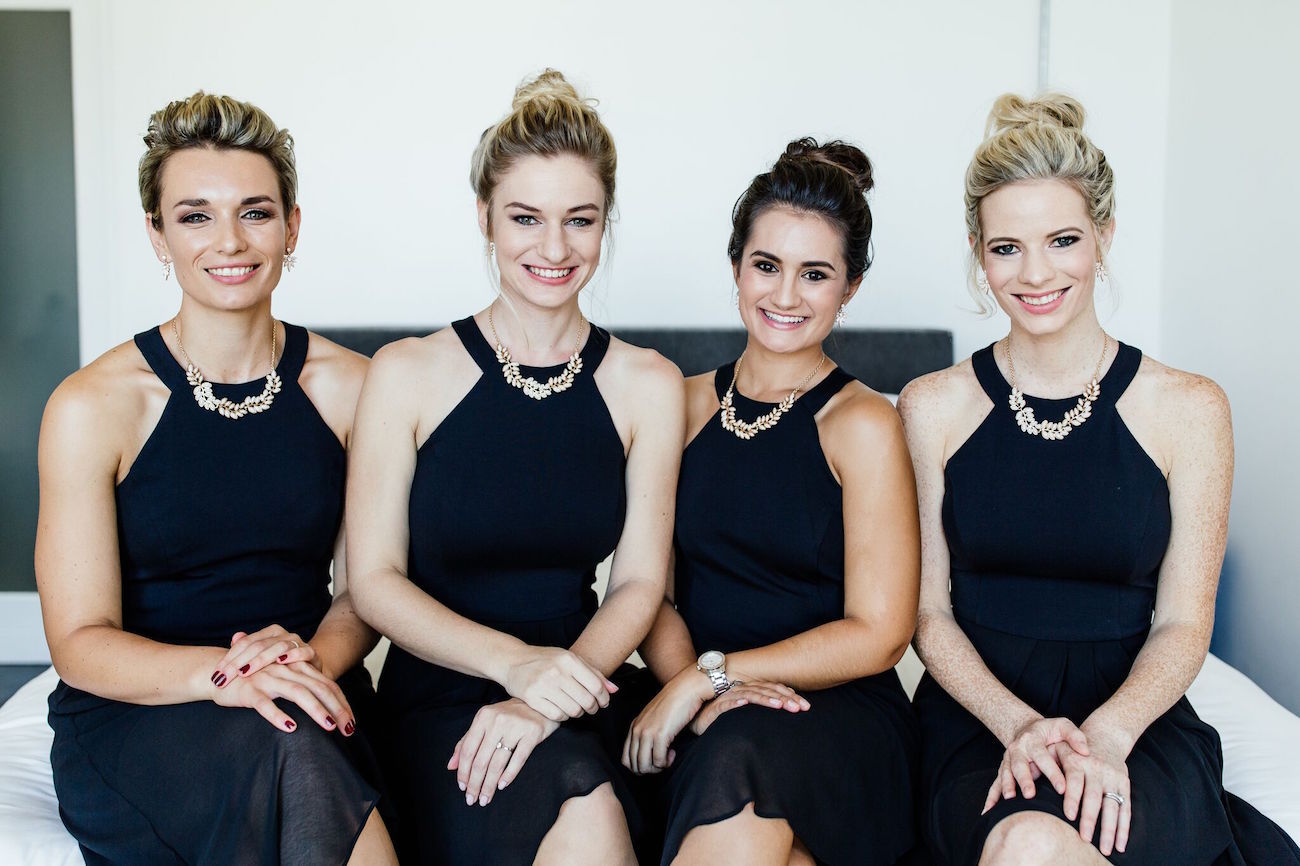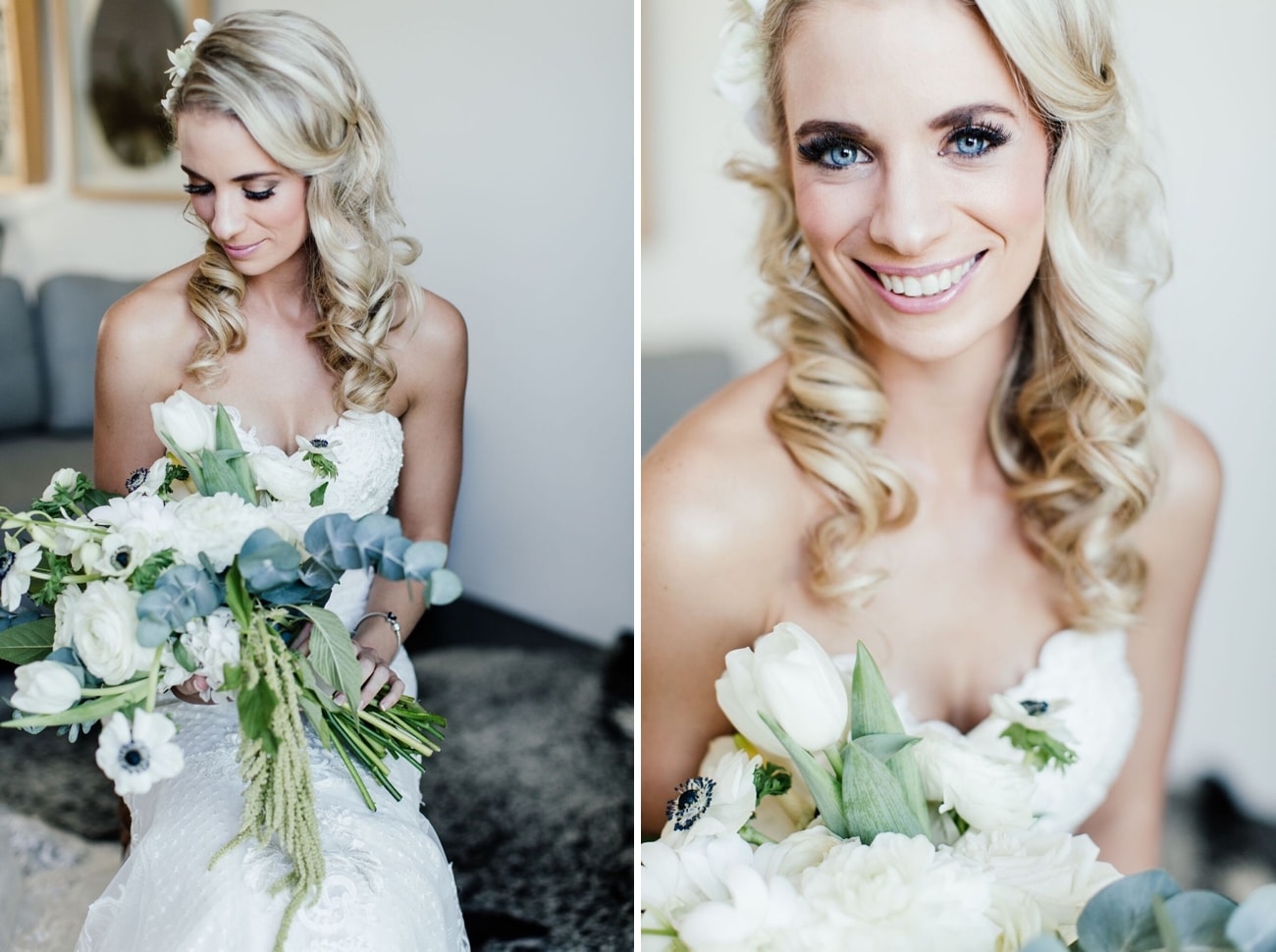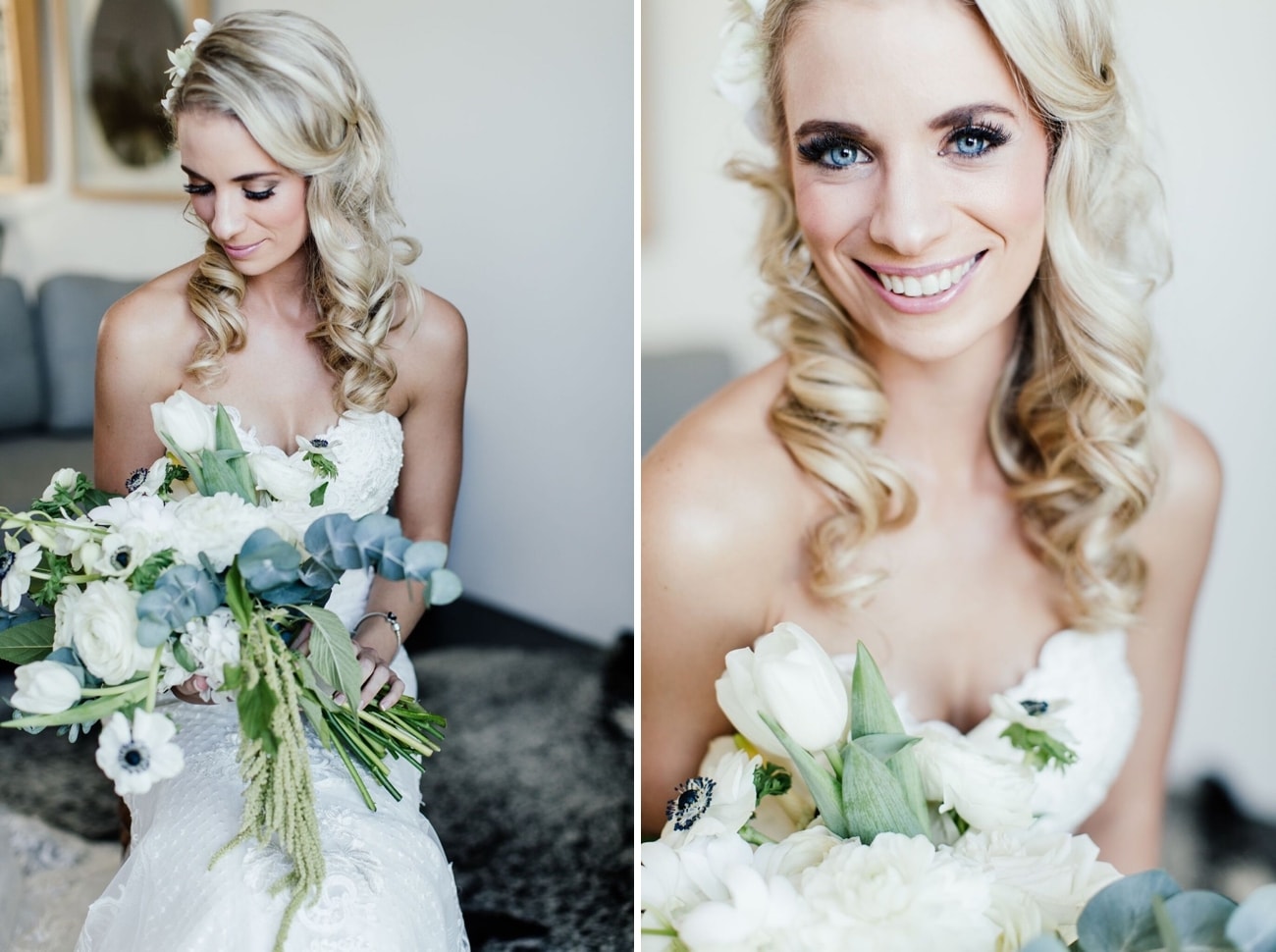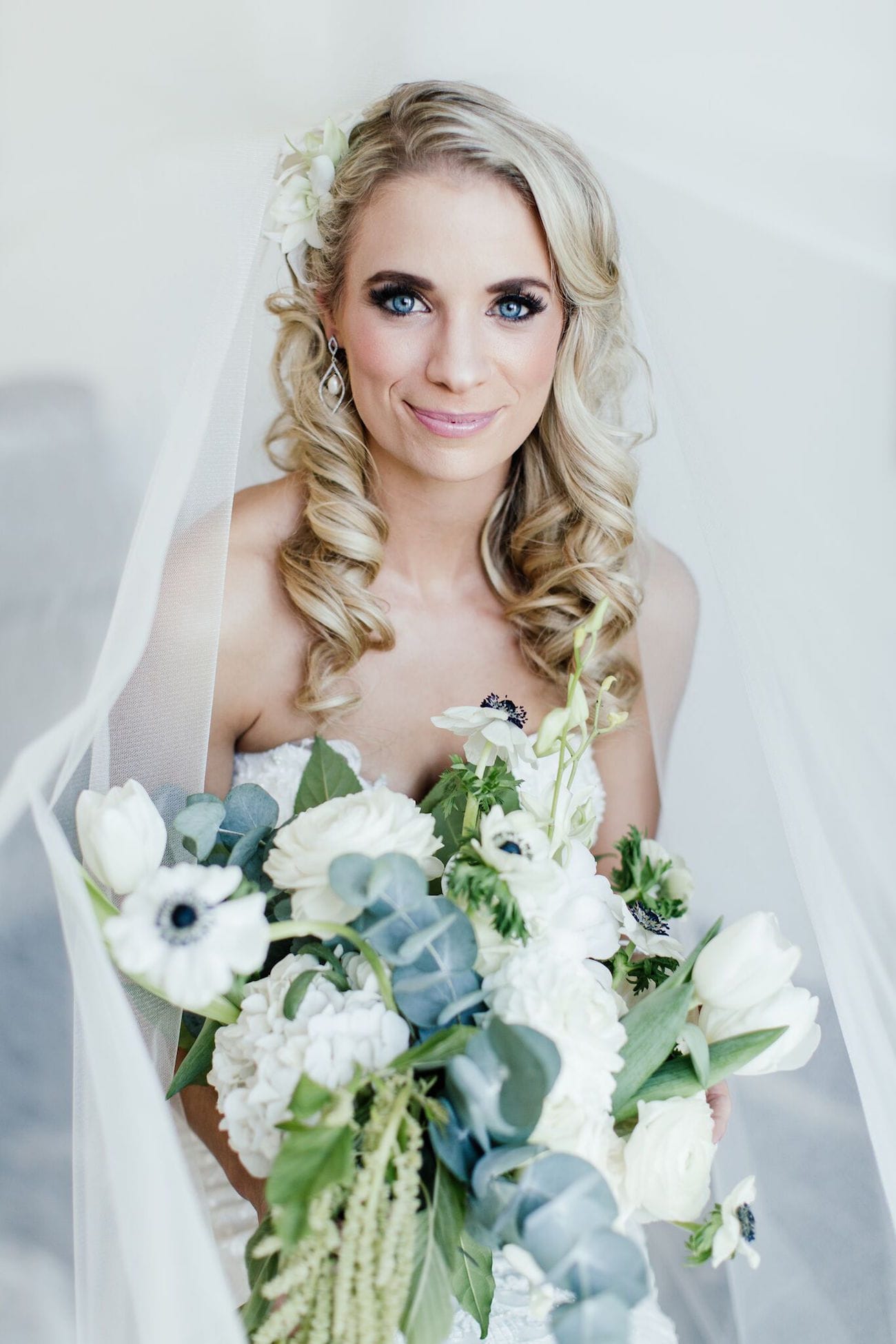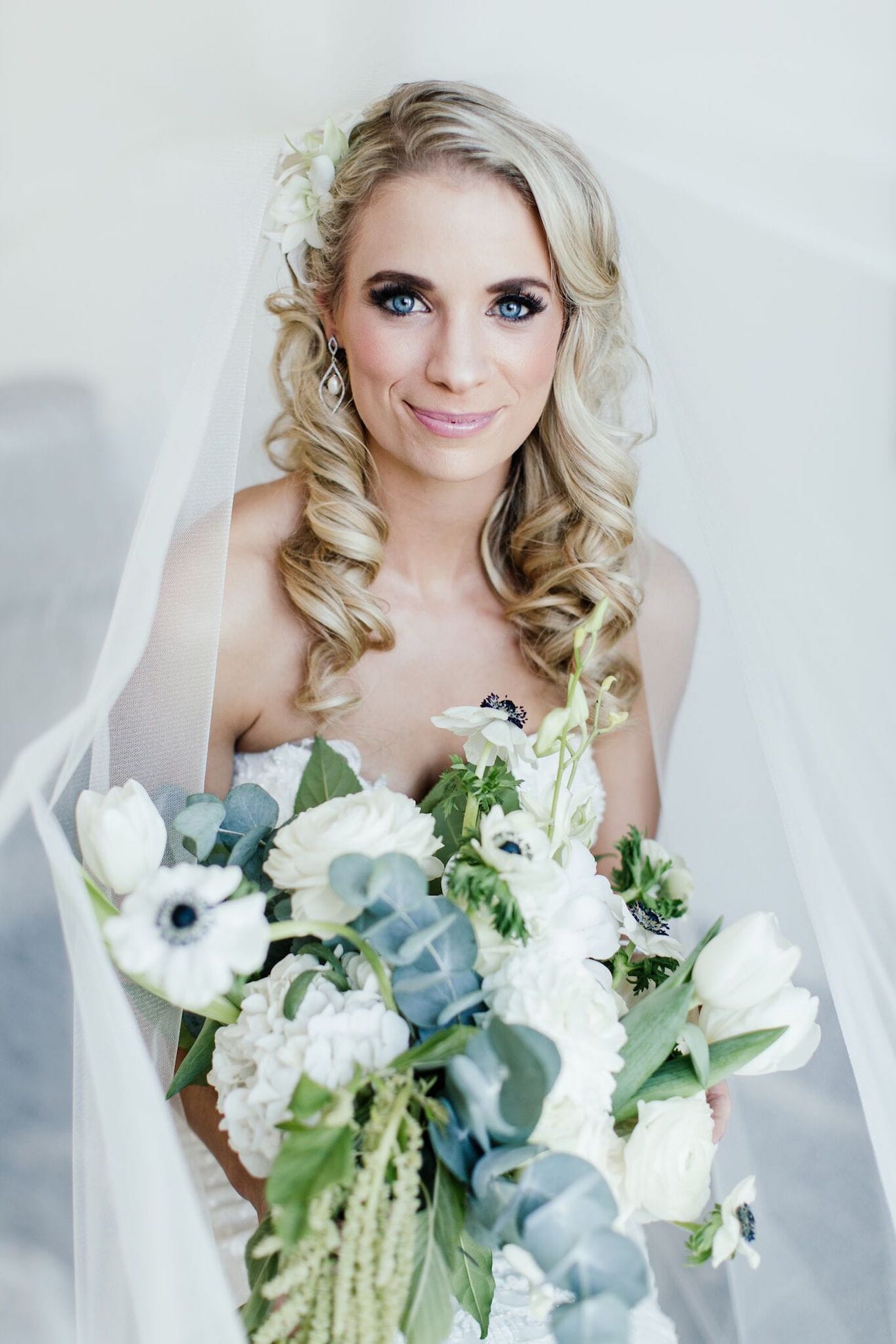 Love Story
On a sunny day one December, I was with a friend on a lovely beach on the South Coast at San Lameer. We were wanting to soak up the sun but as fate would have it, it turned out to become quite windy. We were more concerned with holding on to our beach hats than our umbrella, which inevitably took flight and started its uncontrollable escape down the beach… and so did my hat. While chasing it, I wasn't bothered with the umbrella, but luckily someone else had sprinted across the beach to collect this perfect pickup opportunity (or at least that's what I thought when Rikus returned the umbrella). Crazy as it sounds, we actually hit it off very quickly, as we realised we had a lot in common. His sister who was with him on the beach at the time was one of my juniors at varsity residence, and we got to know each other over the next week. Both of us started our final year studies at the same university the following January. In June of that year, Rikus had joined my family and I in the scenic Giant's Castle in the Drakensberg mountains. One morning before sunrise, he woke me up with coffee and had packed a backpack for an early morning hike. After traversing streams, boulders, bridges and cliffs we eventually reached a clearing in the forest. We sat down to enjoy some much needed snacks and then he asked me to be his girlfriend. How could I say no?
The Proposal
We were on a Lesotho 4×4 trip with Rikus's family. I knew he wouldn't propose on a family trip so I didn't really expect anything. After four days of exploring the majestic landscape of Lesotho, skiing in the Mountains, and descending the picturesque Sani Pass, our trip eventually ended in the beautiful village of Himeville. After one final night together with the family, we all split up to travel back home. Rikus insisted we take the scenic route through the Drakensberg and it didn't surprise me, as he's always liked taking the scenic routes. We found ourselves on a dirt road with just the Drakensberg mountains surrounding us. Rikus had been documenting the entire trip using a Gopro mounted on his car, so when he asked if I wanted to take a photo on the road, I didn't think much of it. We took our positions in front of his car as we had been doing numerous times before while in Lesotho. Rikus then went on his knees – I was not really sure what was happening – was he going to take a photo while on his knees? But then the I saw the most beautiful ring in his hands – he had recorded the entire moment with all the raw emotion that followed. He then surprised me with a few days extra in the Drakensberg, from arranging the extra leave with my boss to even taking me back to the very spot on a hiking trail in the Drakensberg where he had asked me to be his girlfriend three years before. It was just the two of us, together in nature's splendour… It was perfect!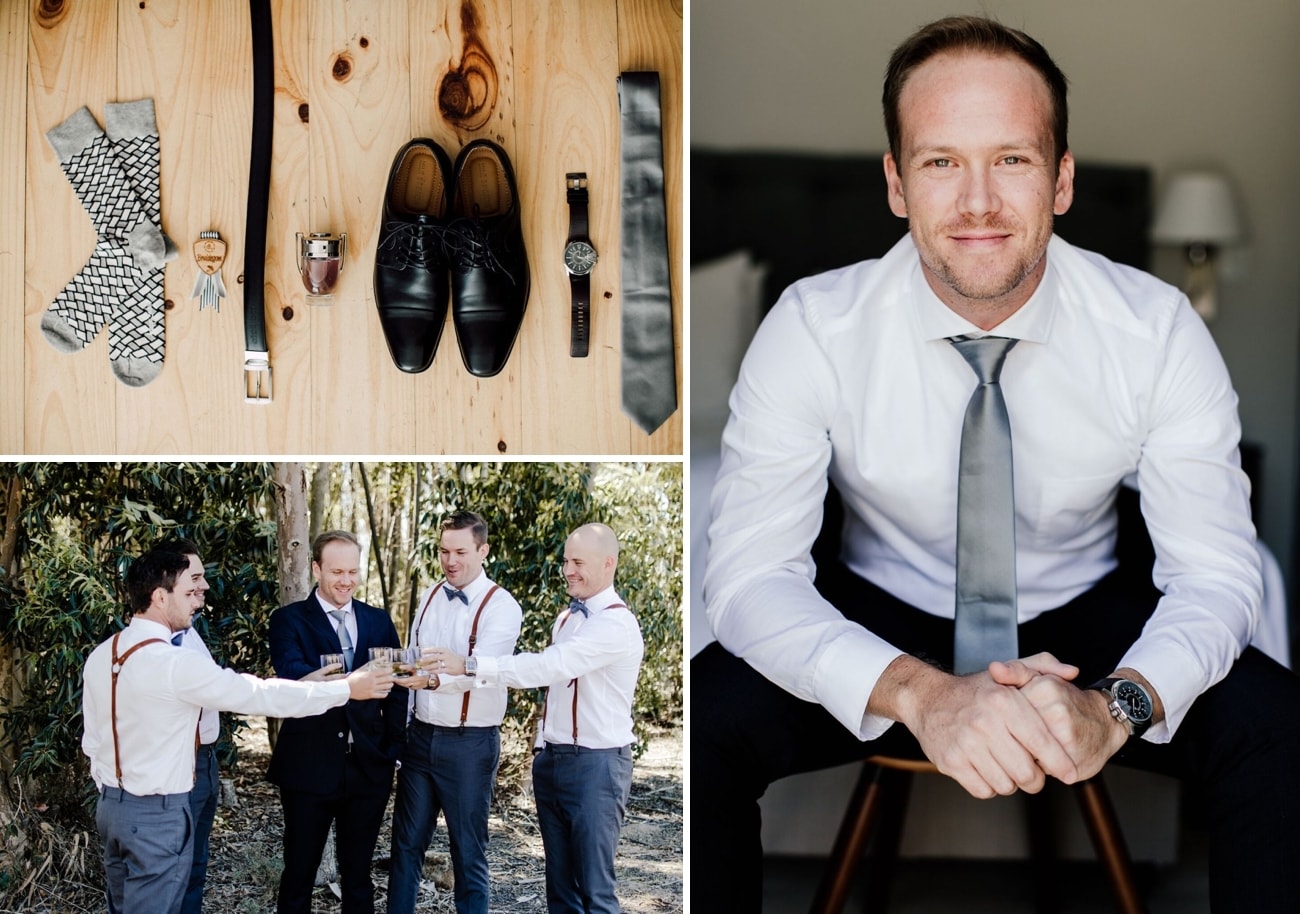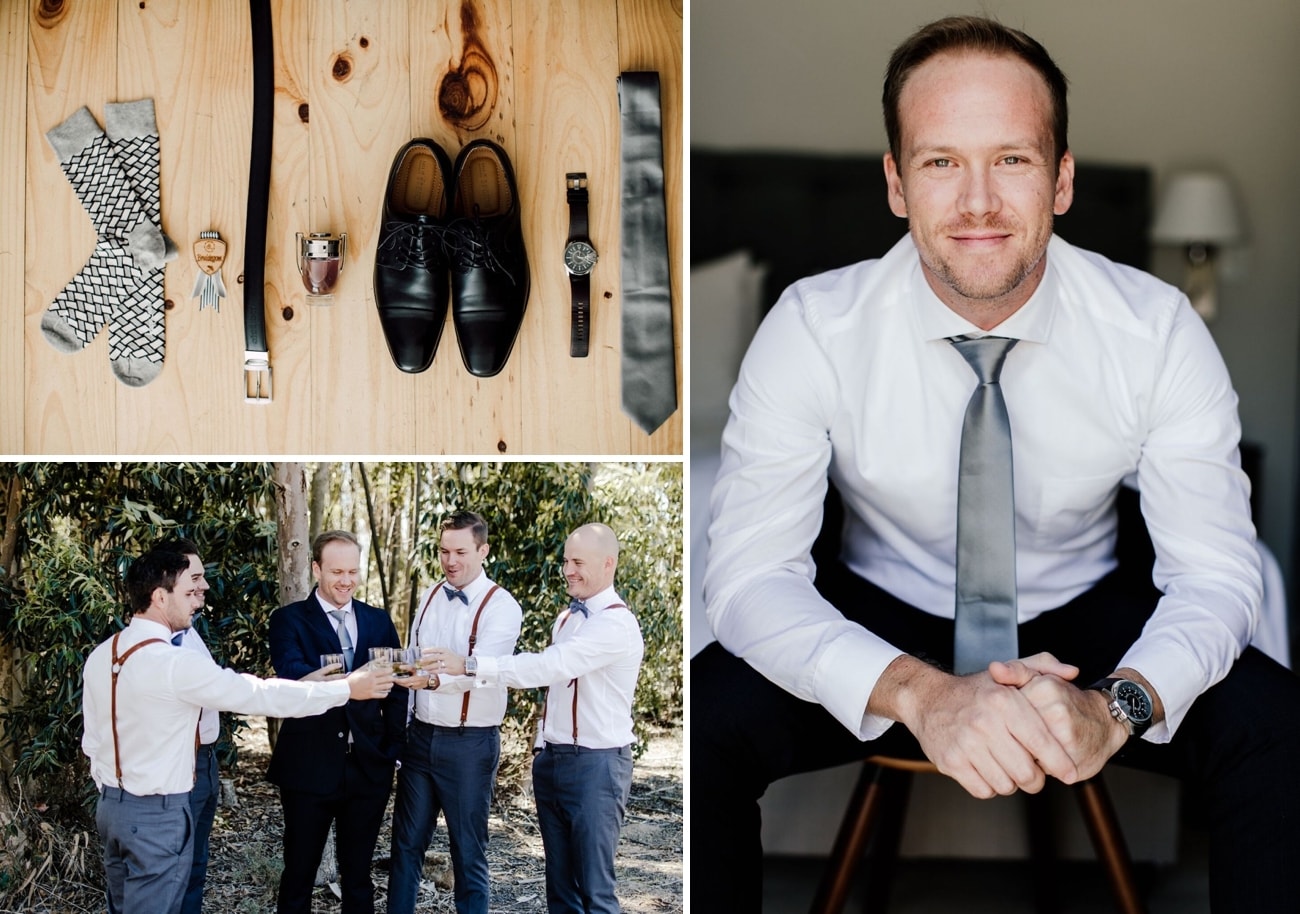 The Venue
We are both based in Johannesburg but have always had a love for the beautiful winelands in the Cape. We had spent many summers there with family and friends and joked about the idea of one day getting hitched so far from home . After getting engaged we actually started to explore the idea, but feared that it would be impractical with costs, logistics, and family and friends having to travel to attend our special day. But then we came across Landtscap.We instantly fell in love with the breathtaking landscape of the Devon Valley – picturesque green vineyards, golden dirt roads, shimmering dams and the majestic Hottentots-Holland mountains in the distance… nature in all its beauty – it was perfect! We were a little worried about asking our guests to travel to Stellenbosch but having our wedding in this most beautiful setting was the best decision we ever made. We had 130 guests, with the majority having travelled from Gauteng, Free-State, KZN and abroad (Dubai, Qatar, New Zealand and Mozambique). It was extremely humbling to have so many loved ones with us on the day. We got married outside with the Devon Valley as our blank canvas and together with our guests, we painted the most perfect picture that would mark the start of our lives together. Landtscap not only gave us the view, but the most amazing food and excellent service from their friendly staff. It was truly a day that we will never forget. We also have to mention the amazing food that Two Chefs at Landtscap dished up for our guests. Every guest had made their food selection on our website and from a logistics point of view, getting the orders right for 130 people is already a challenging feat. But Two Chefs not only delivered, they blew us away, and food was delivered with the precision of a fine tuned production line. Guests had a choice of amazing dishes – from their signature canapes, starters and mains, right up to the desert platters and midnight snacks that followed. It remains a topic of discussion!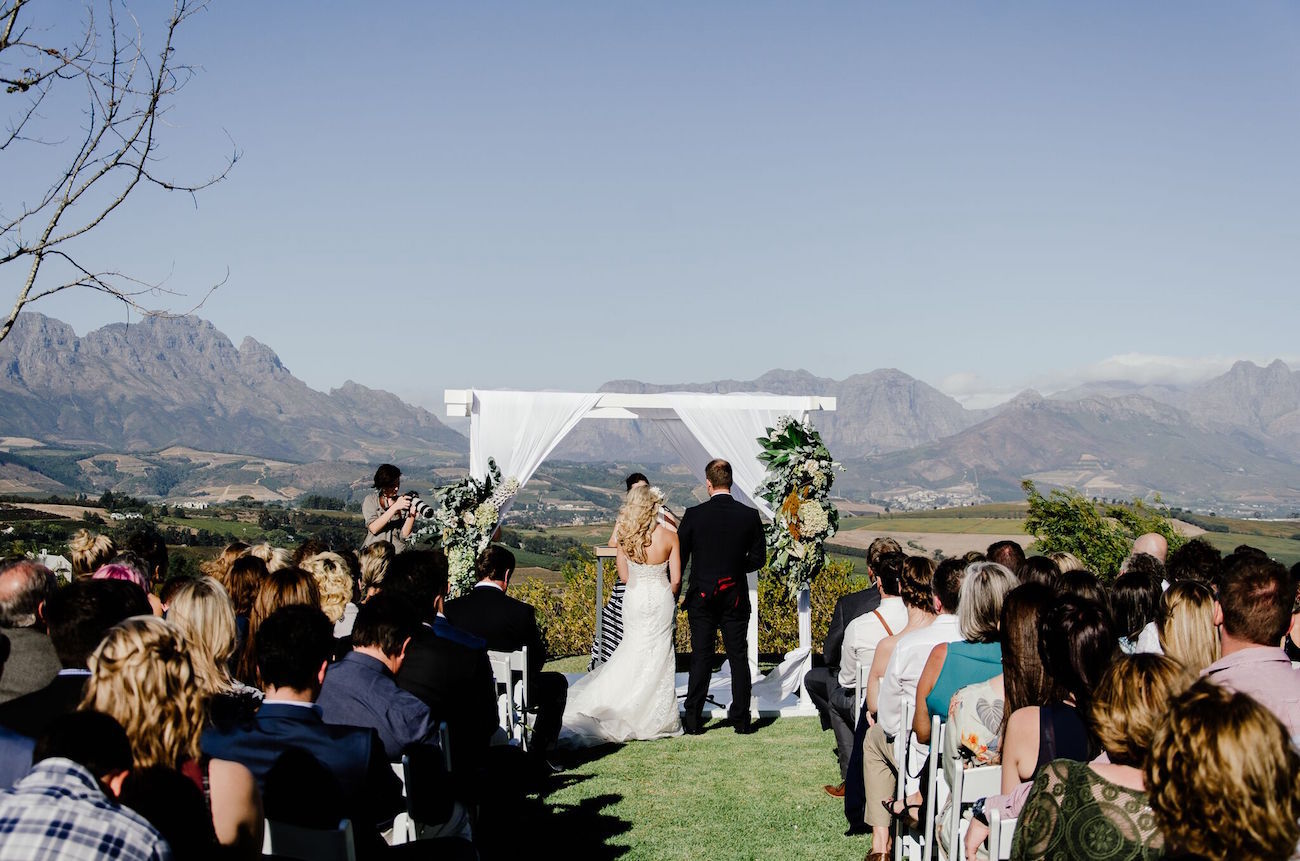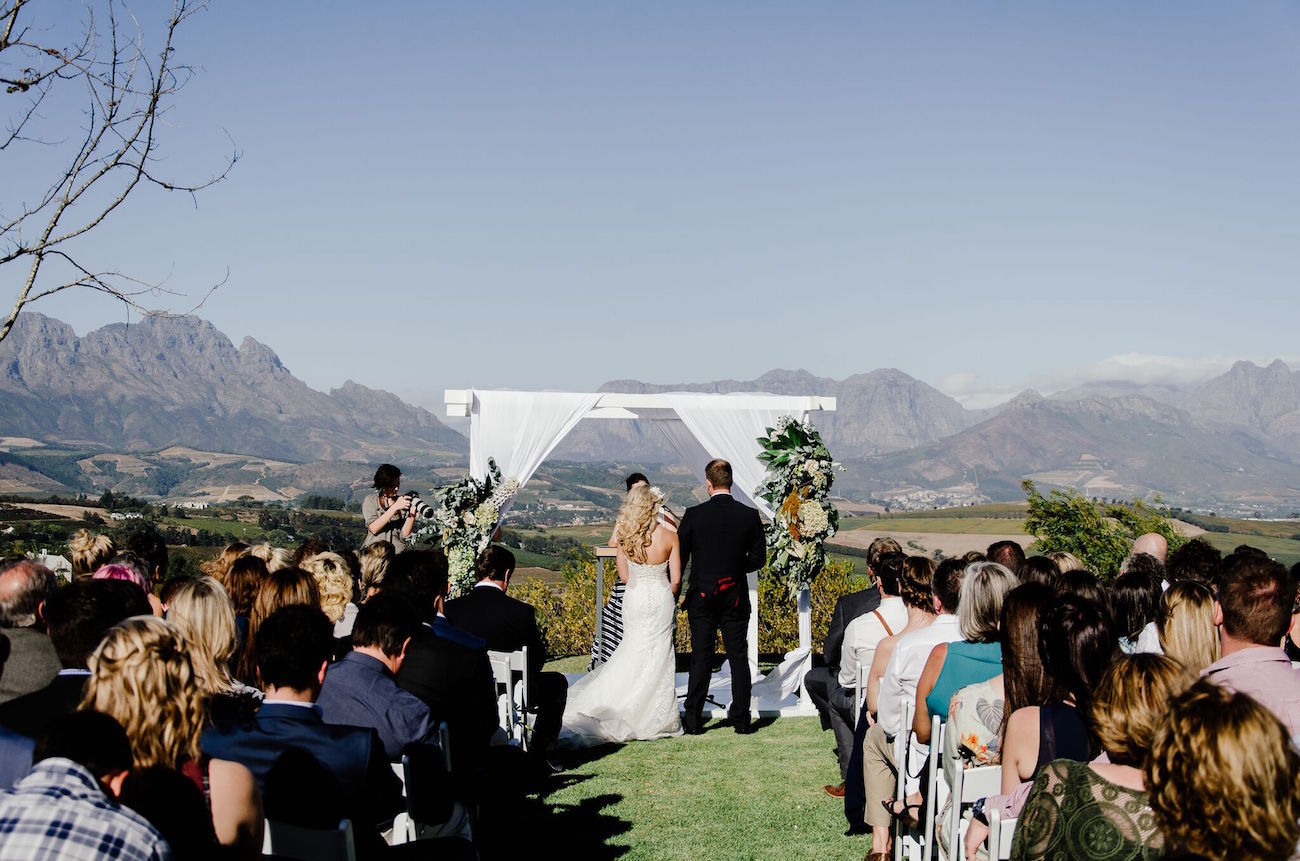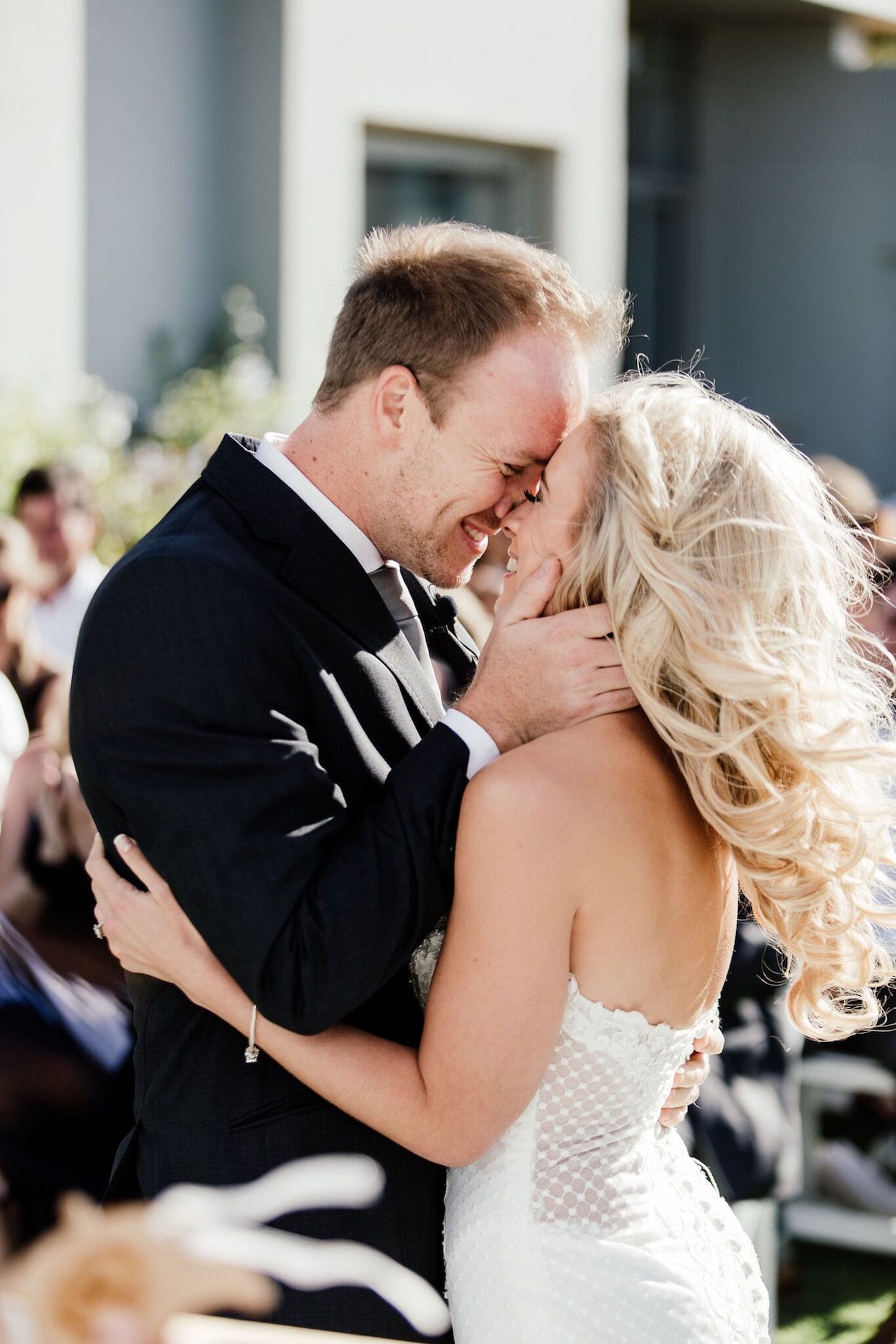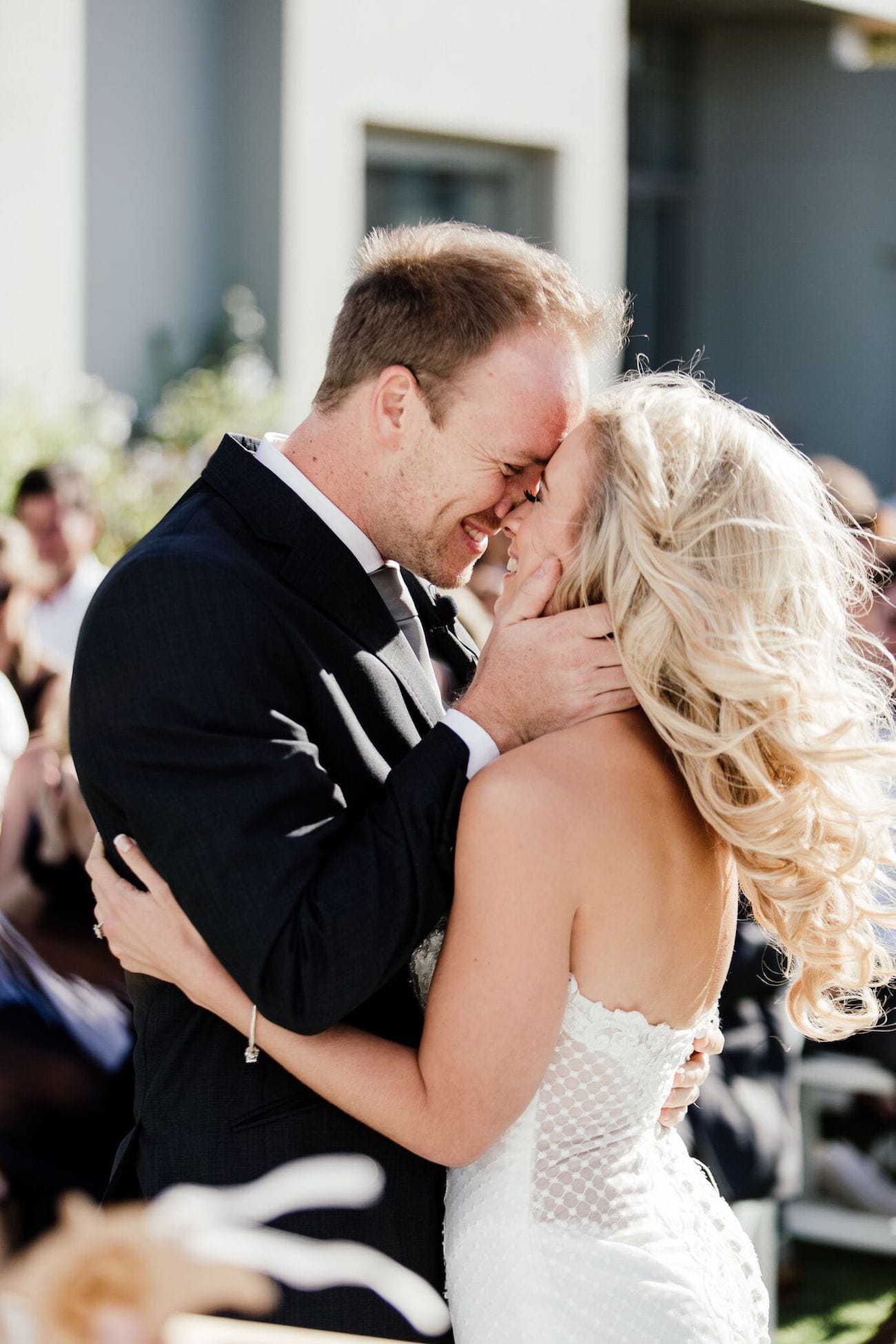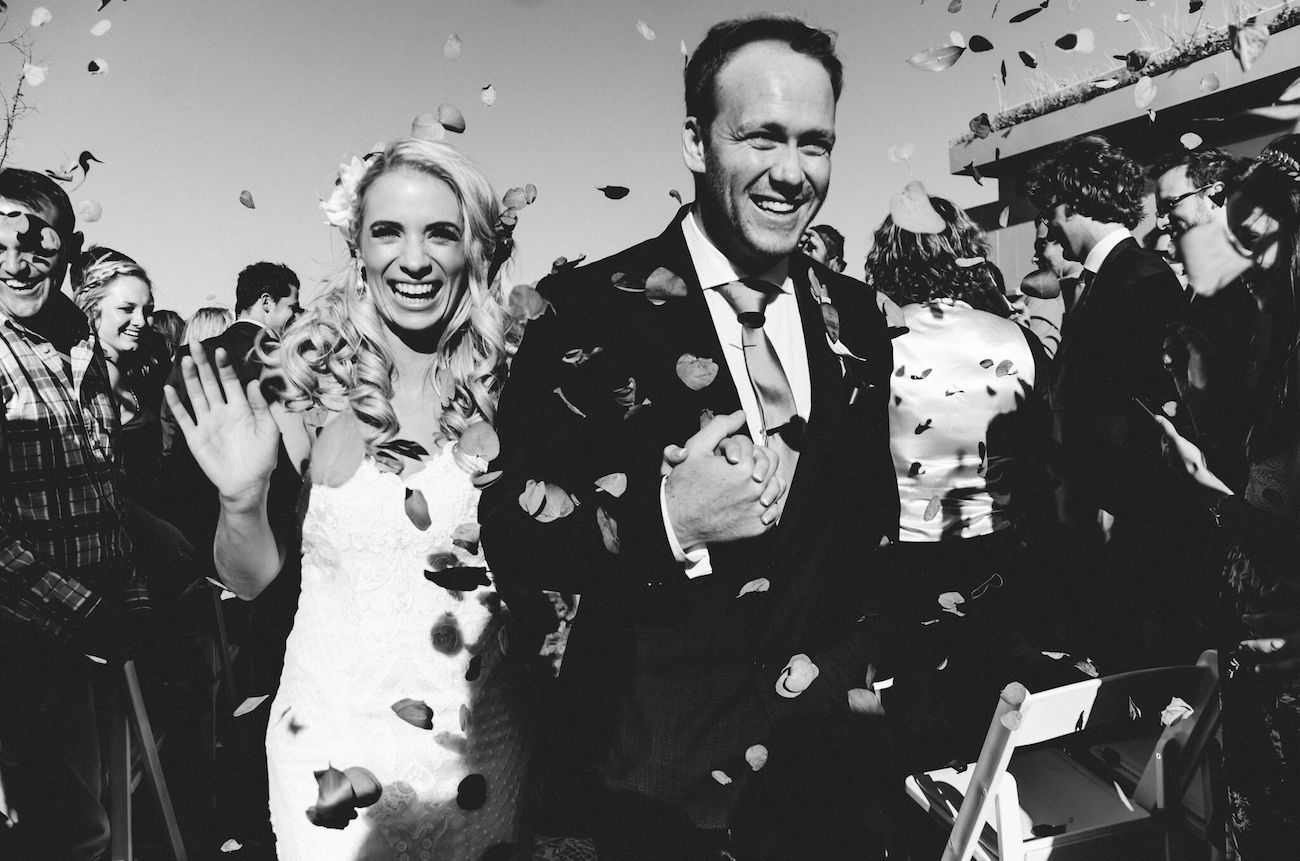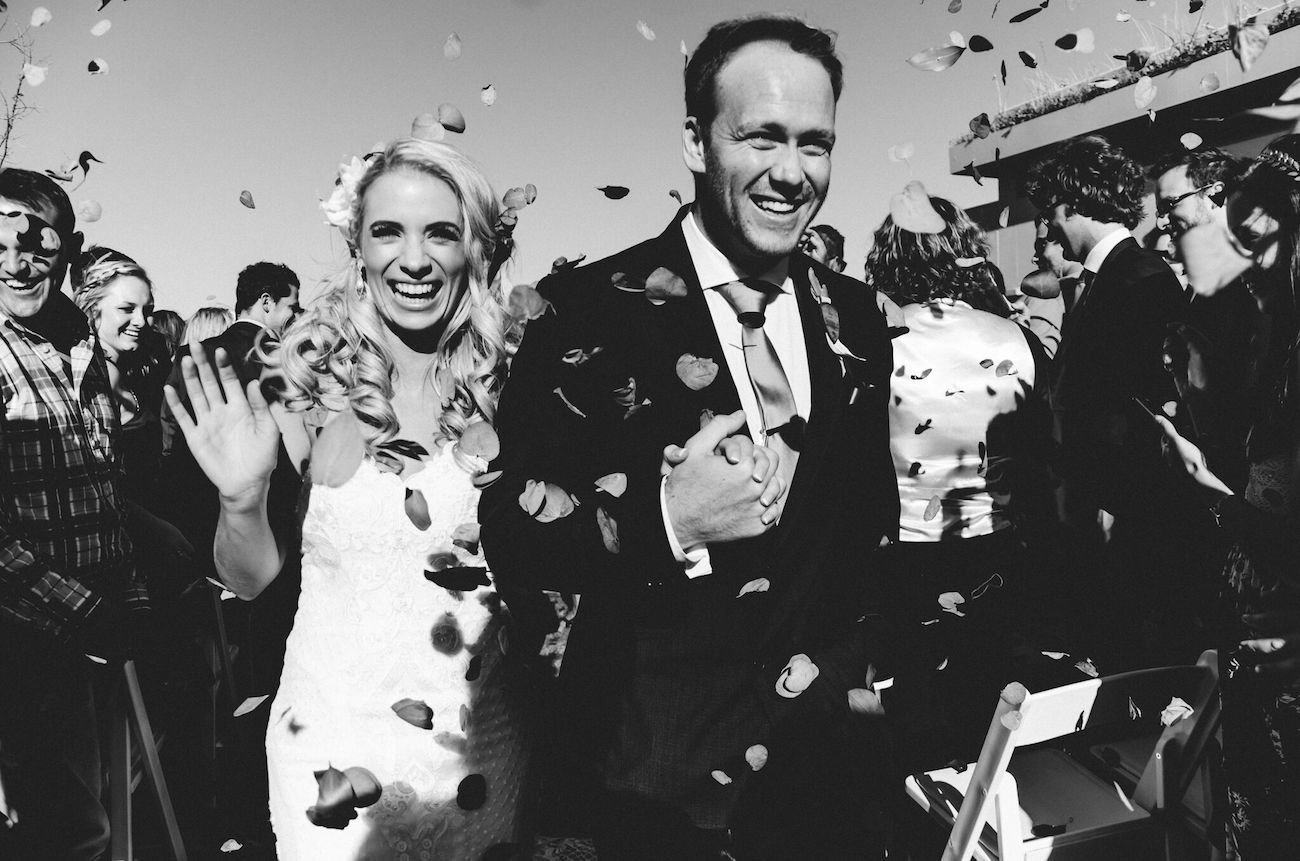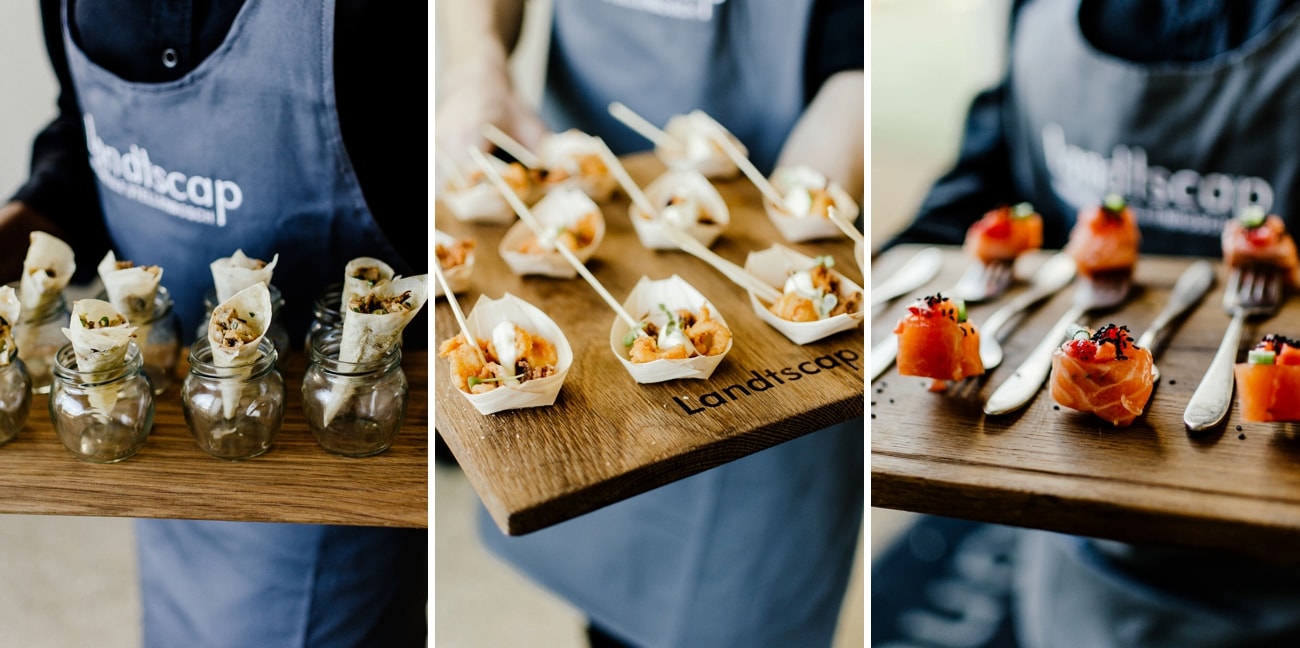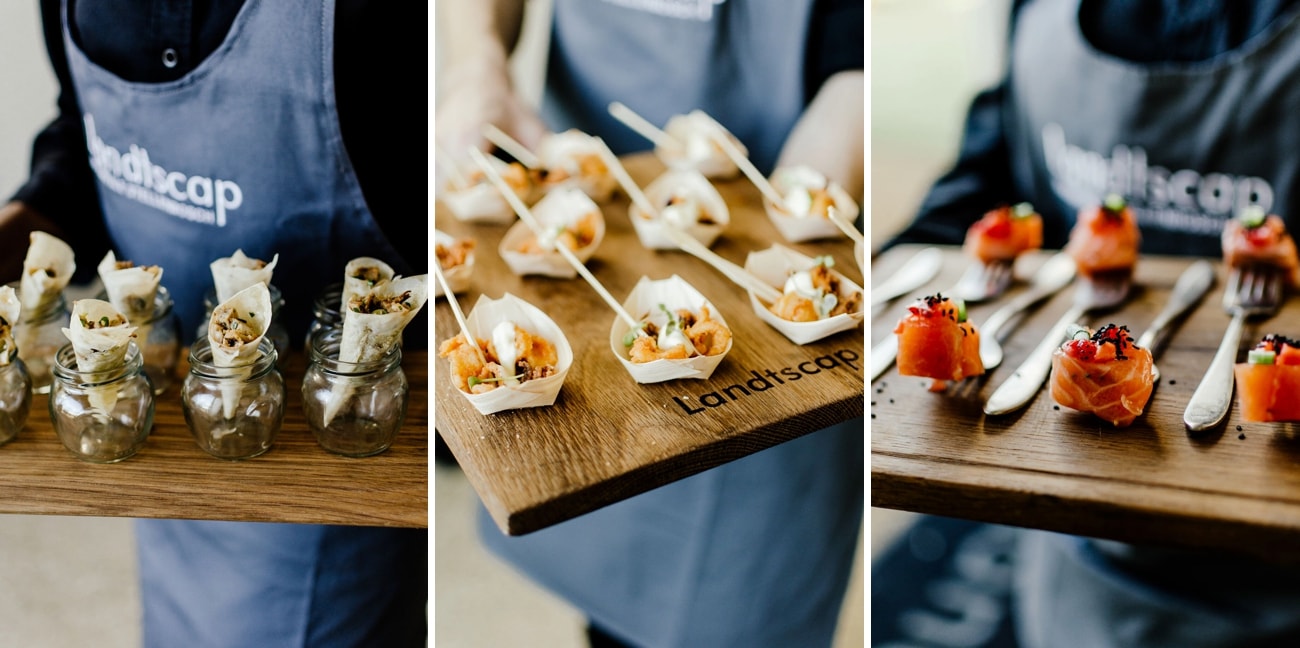 Wedding Style
We set our hearts on having a weekend celebration in the last months of summer, when the colours of the landscape are at their most captivating. We also wanted our guests to have a relaxing weekend away to enjoy the scenery, good wine and amazing company. We wanted our look to be modern and simple, and inspired by nature. Landtscap proved to be the spacious, modern, minimalist venue that we wanted and also took our breath away with its panoramic view of the Devon Valley and its stunning interior. Our brief to our suppliers was that we wanted simple floral decorations that not only promoted the minimalist feel of the venue, but also the natural colours of the landscape surrounding it. Different shades of green, white, and grey were at the heart of our inspiration for colour. We also wanted guests to be able to see and interact with each other without being overwhelmed by the decor, and while enjoying the wonderful view. The wooden tables at Landtscap, together with the raw concrete walls, were the perfect blank canvas. The tables were adorned with grey runners that provided the perfect contrast to the wood and shades of white and green that were to follow. The white Tiffany chairs also perfectly contrasted the wood and concrete elements. Subtle hints of copper and other metallic elements complemented the modern feel of the venue while the selection of white flowers, green shrubs and leaves accentuated the natural setting. We wanted to do something different with the table numbers to make them visible, unique and fun at the same time. The end result was beautiful wooden table numbers that were suspended from the ceiling above each table. To round it off, they were all adorned with greenery and beautifully illuminated with gorgeous naked light bulbs that were also suspended above each table.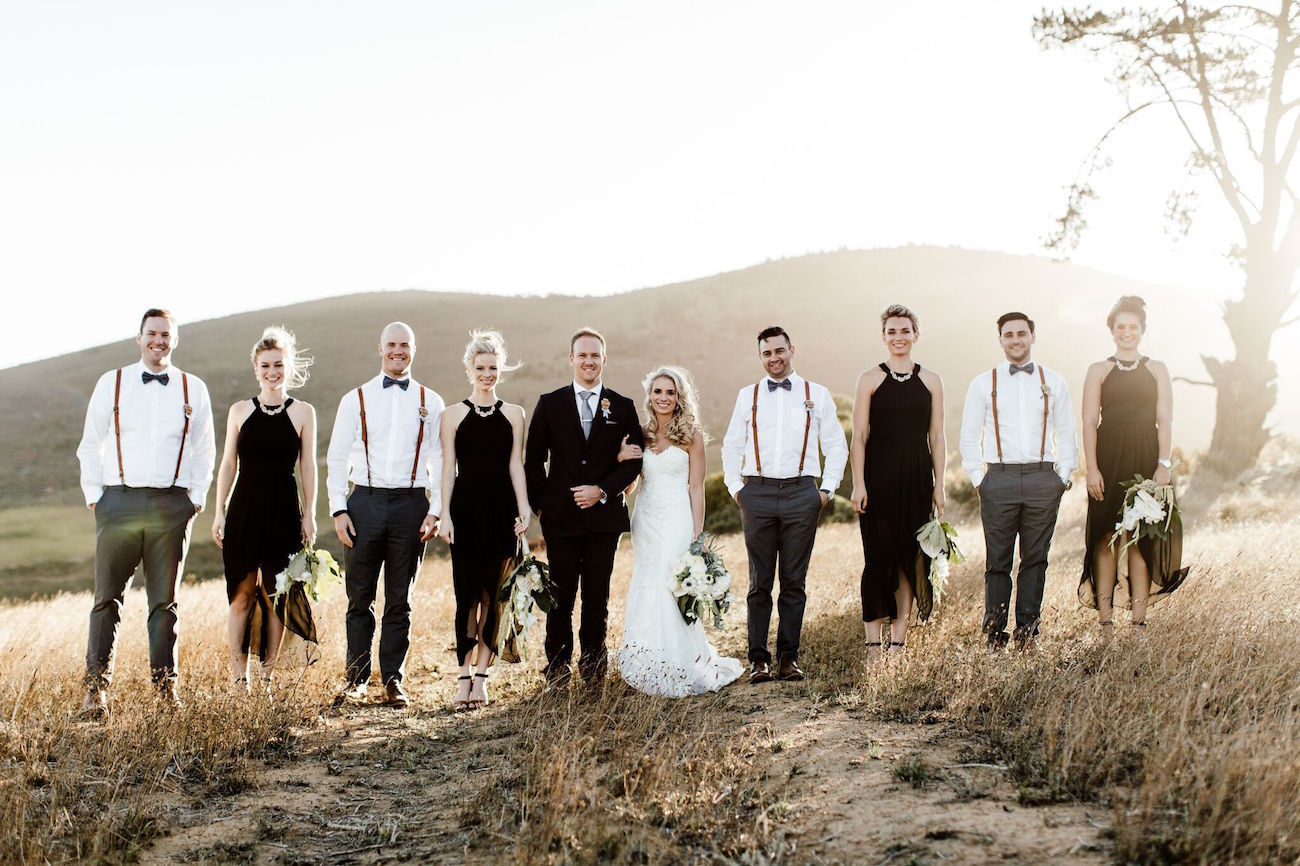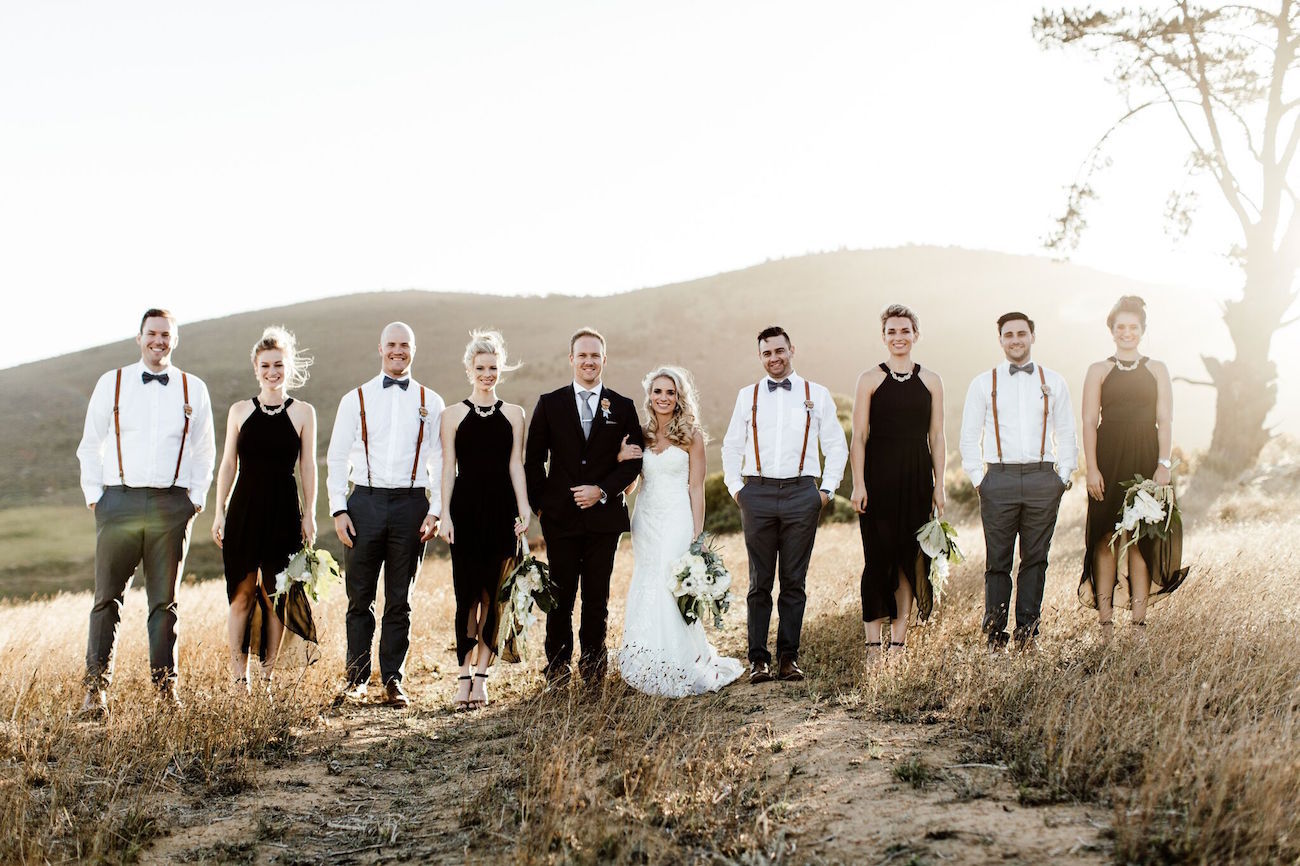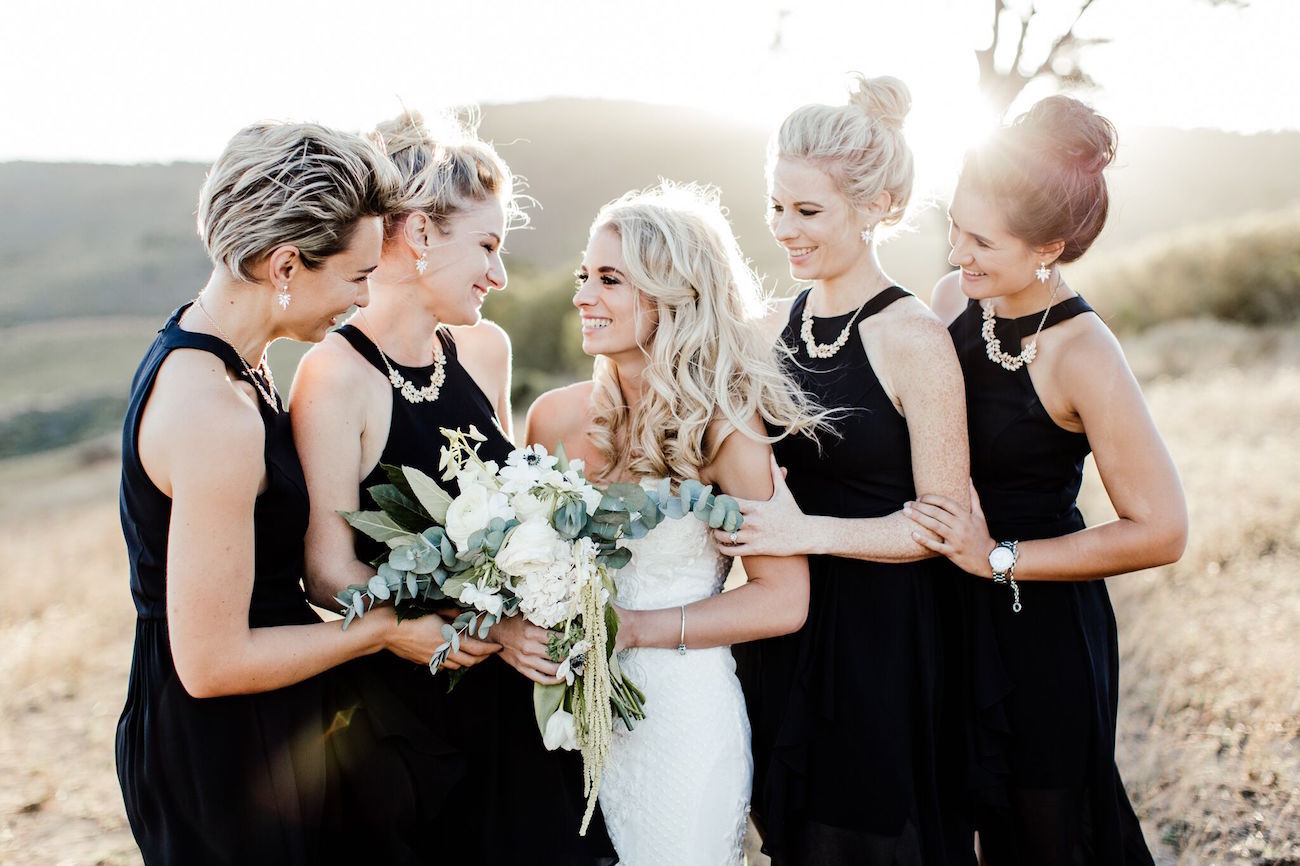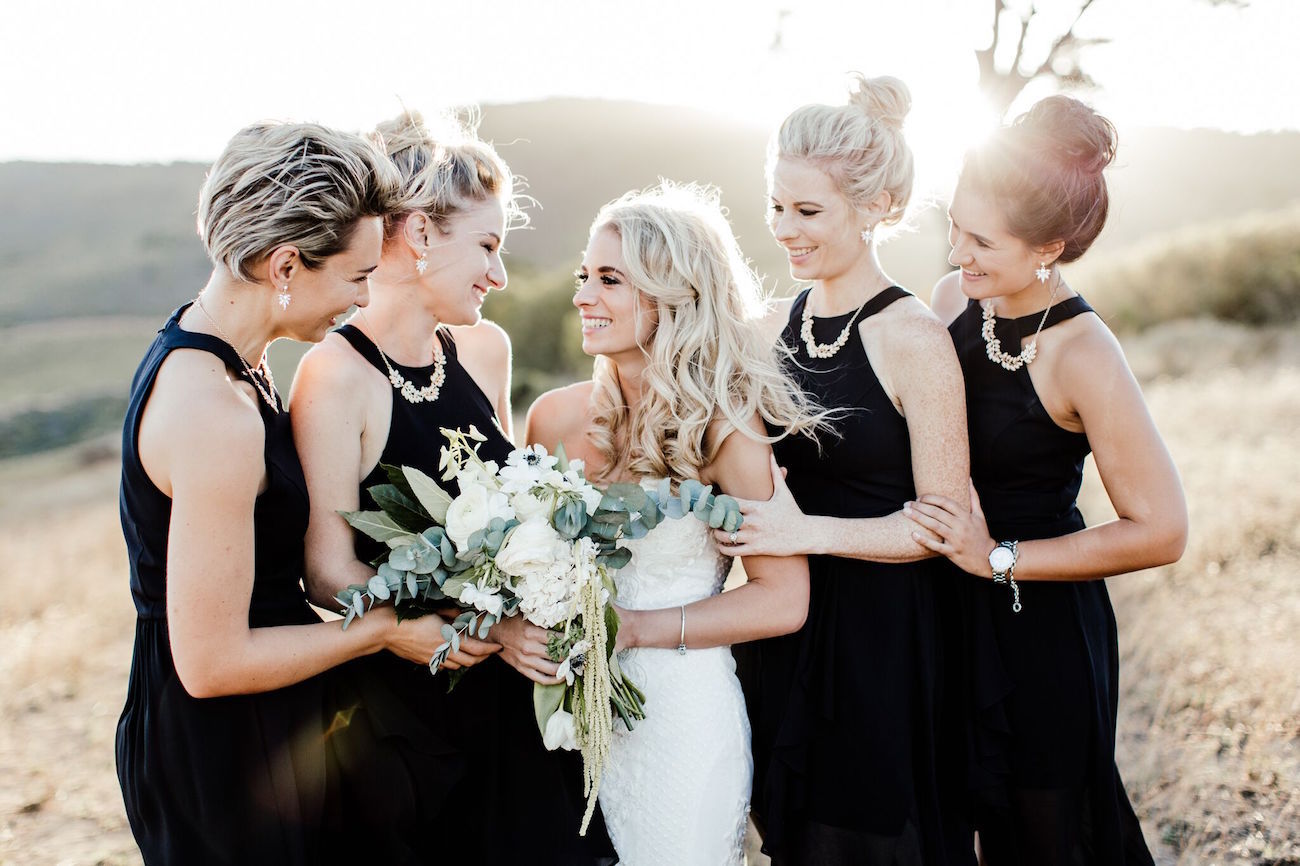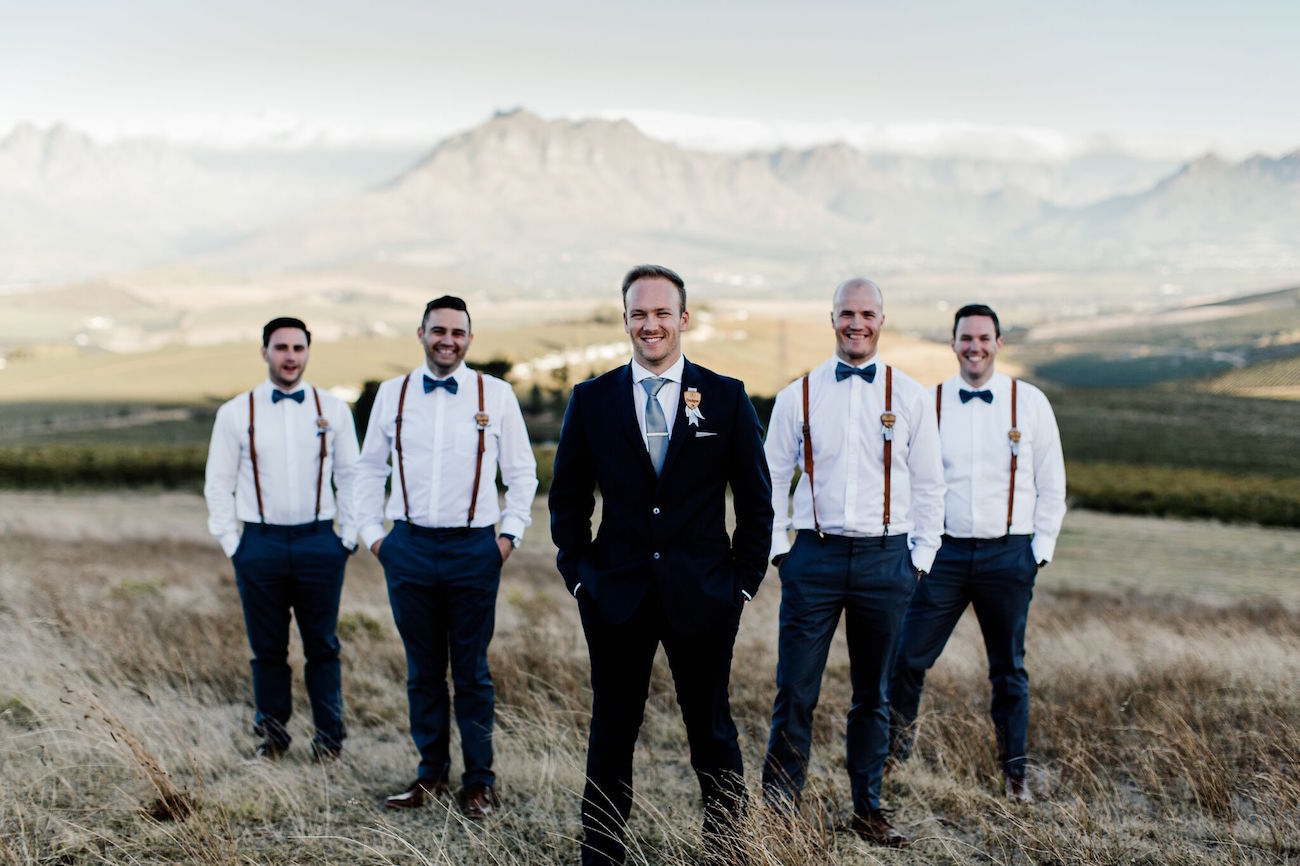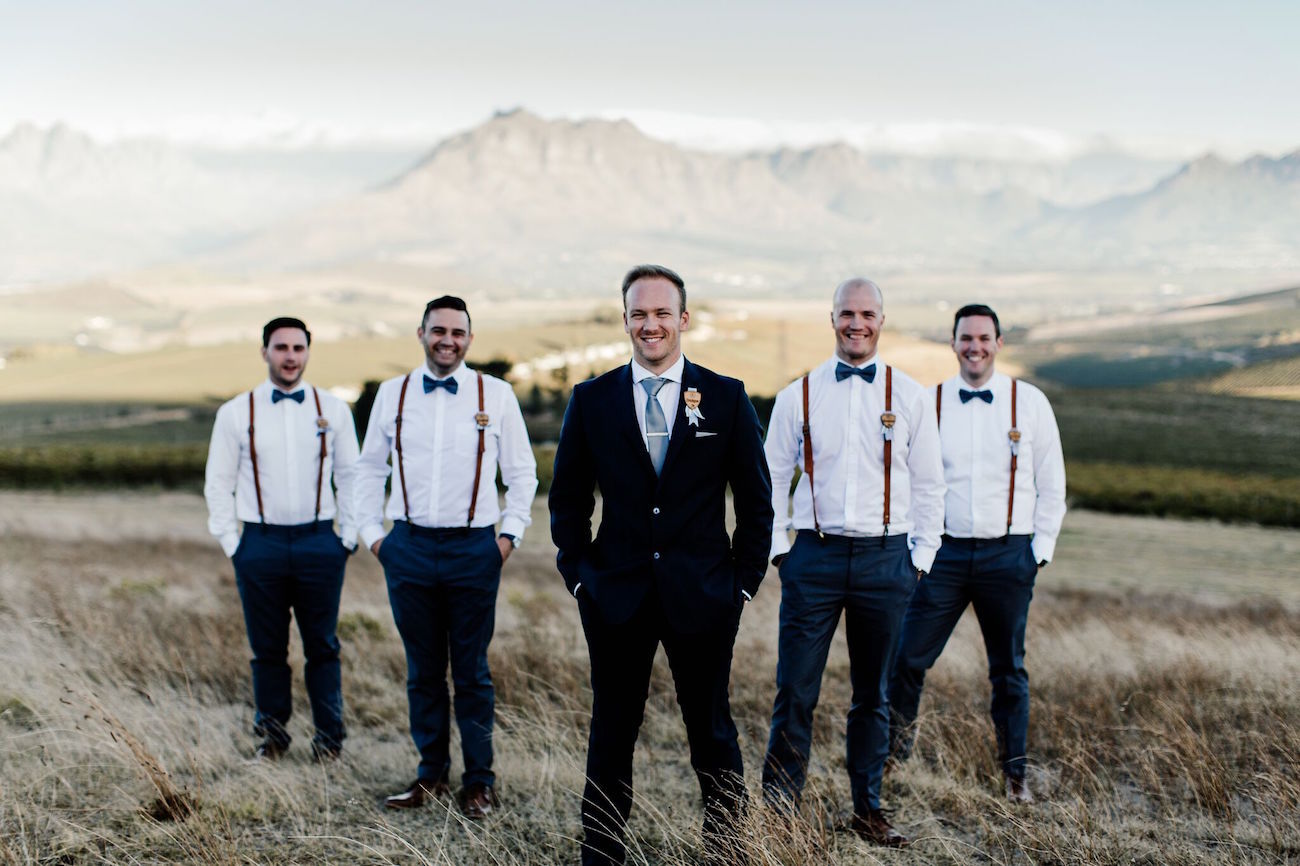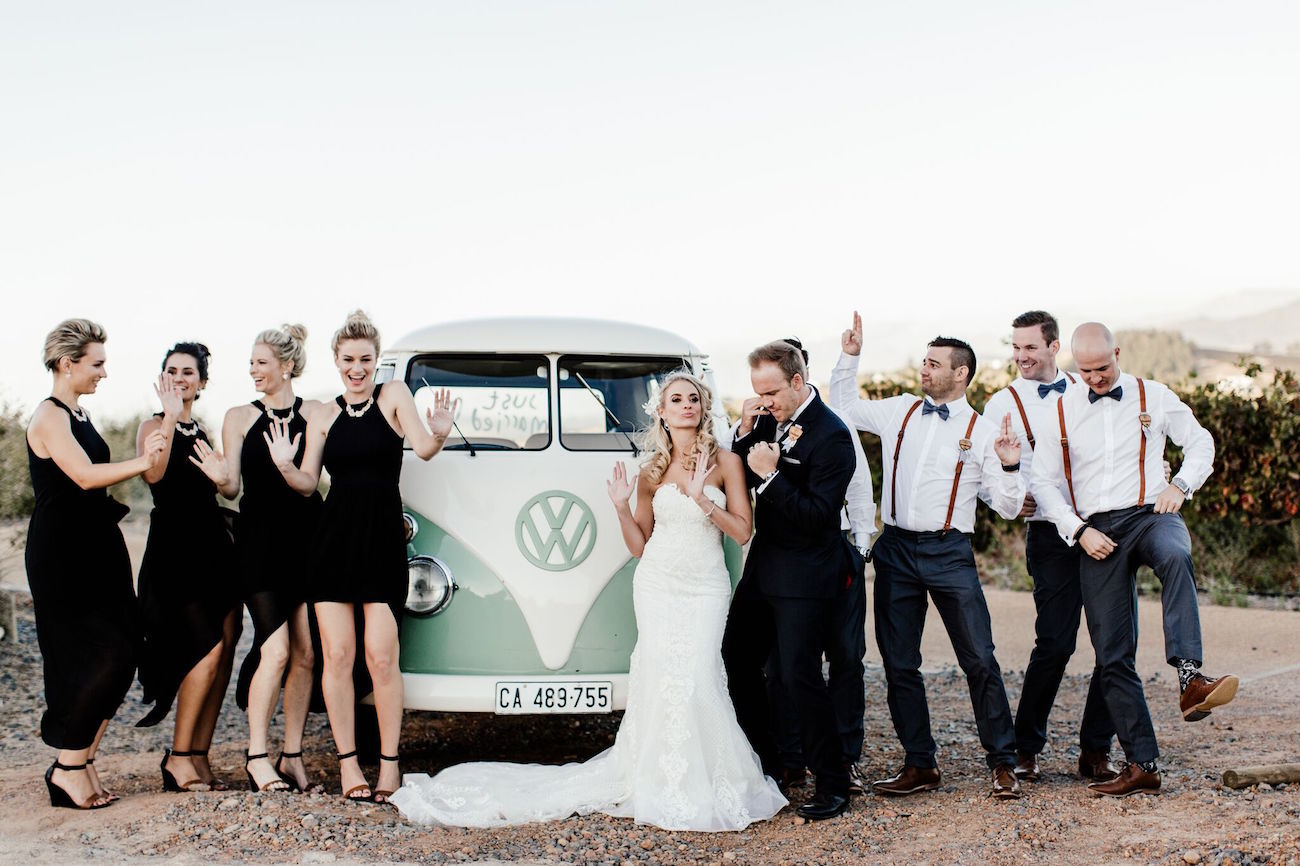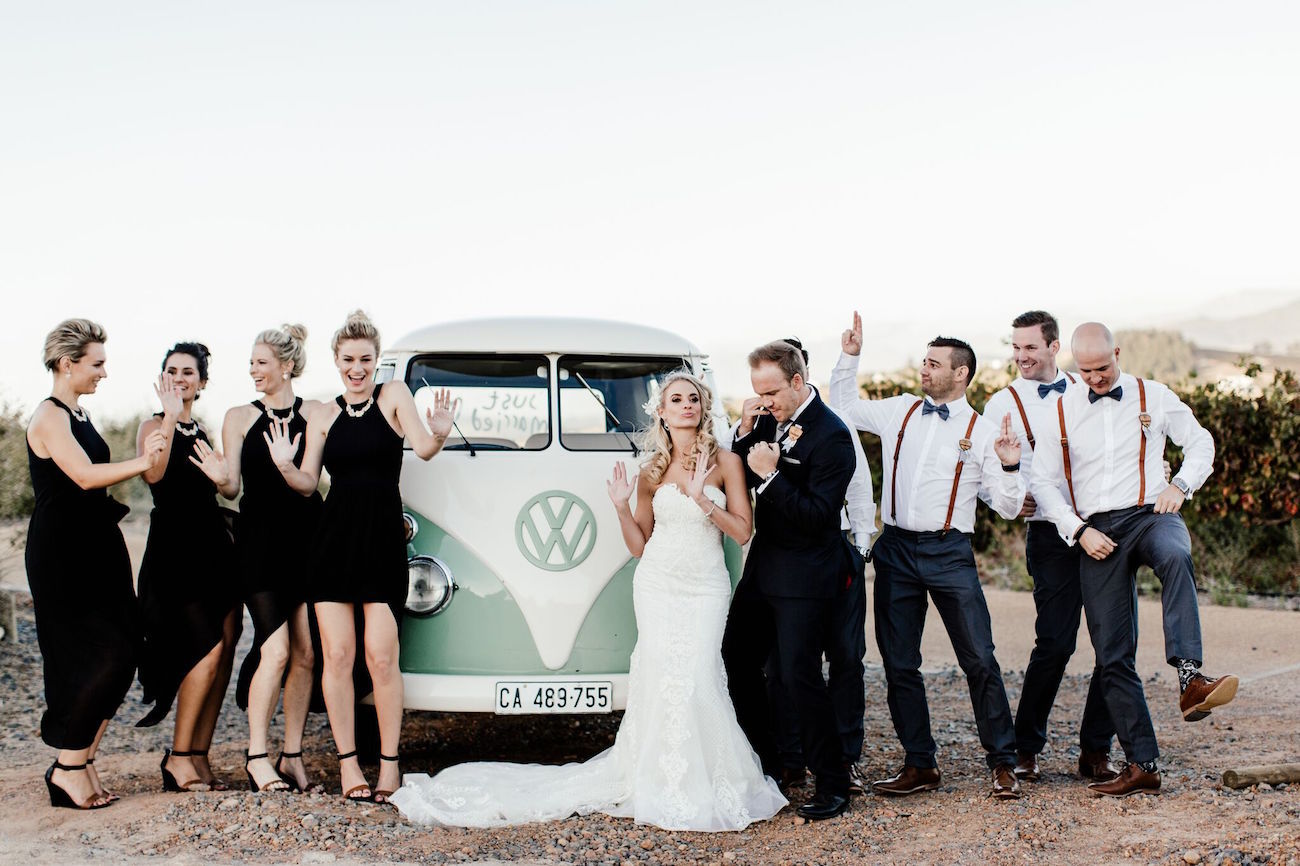 Wedding Details
The most unique and favourite small detail we had on the day was the ring holder. Many guests did not even notice it, but it was very special to us. It was made in the shape of an umbrella – inspired by the day that we met each other. It had the wedding date and our wedding logo engraved on it. Our wedding logo was inspired by the playful and fun nature of our relationship – we liked it so much that we ended up making a dance floor decal/vinyl with it, as well as putting it on our gift box and menus. Of course, no wedding these days can be complete without a hashtag. Ours was #Standerstruck. Inspired by the classic rock song from ACDC, 'Thunderstruck' and our surname, we thought it was unique but fun, and we enjoyed having our guests posting pictures on social media. When we entered the venue for the first time as Mr and Mrs Stander, this was also the song playing in the background. This set the tone for the fun evening that was to come!
DIY Elements
We added a personal touch to the guests' menus. All Afrikaans and English guests received Afrikaans and English menus, respectively. In addition, each guest's name had been laser cut on wood and tied around their menu. The wooden signs were built by Rikus and his father over a weekend – these were used to direct guests on the beautiful dirt road that dwindled through the vineyards, welcome them, show them where to find lawn games and the gifts table. Rikus offered to design the table placement board, which was then printed onto a canvas – it was simple and felt right at home with the look and feel of our wedding.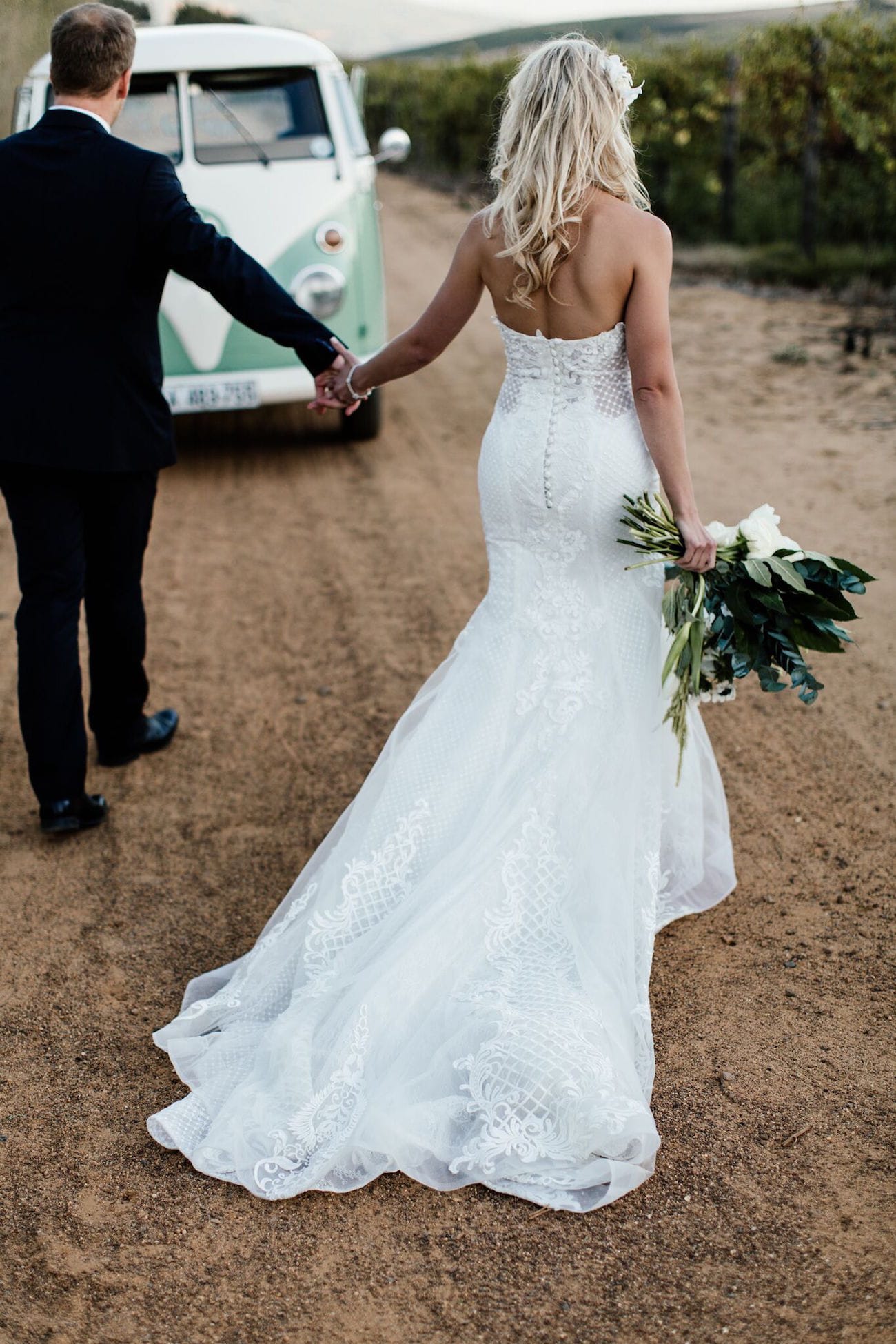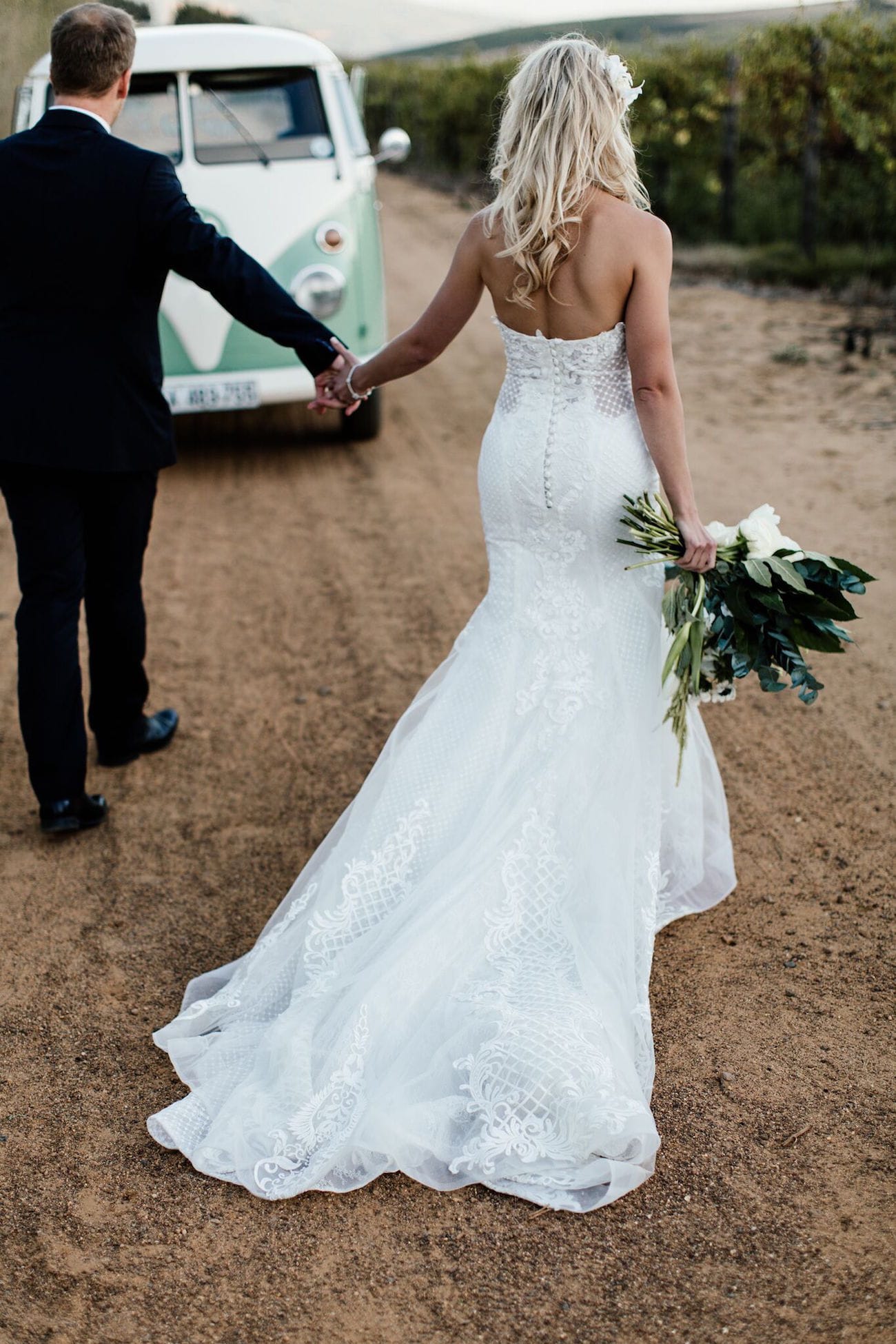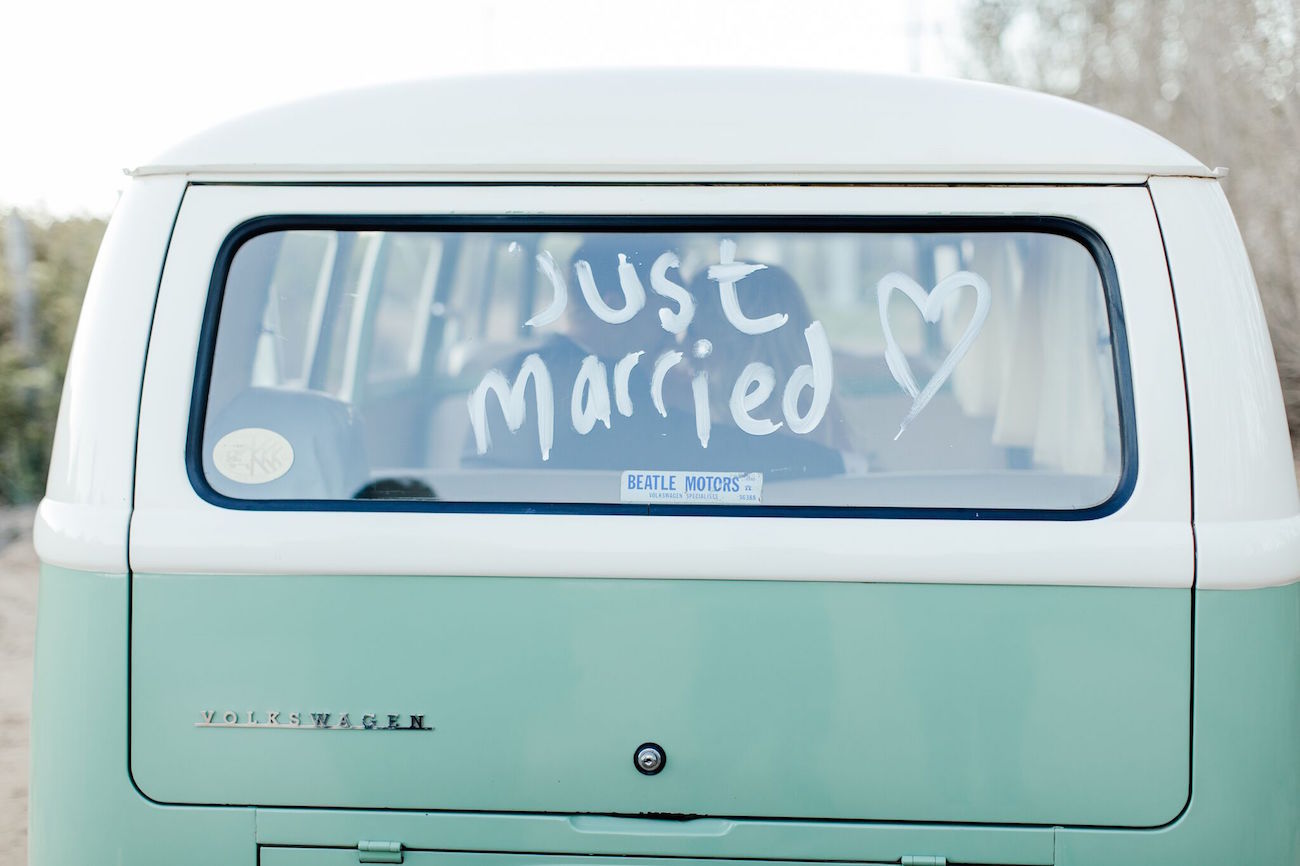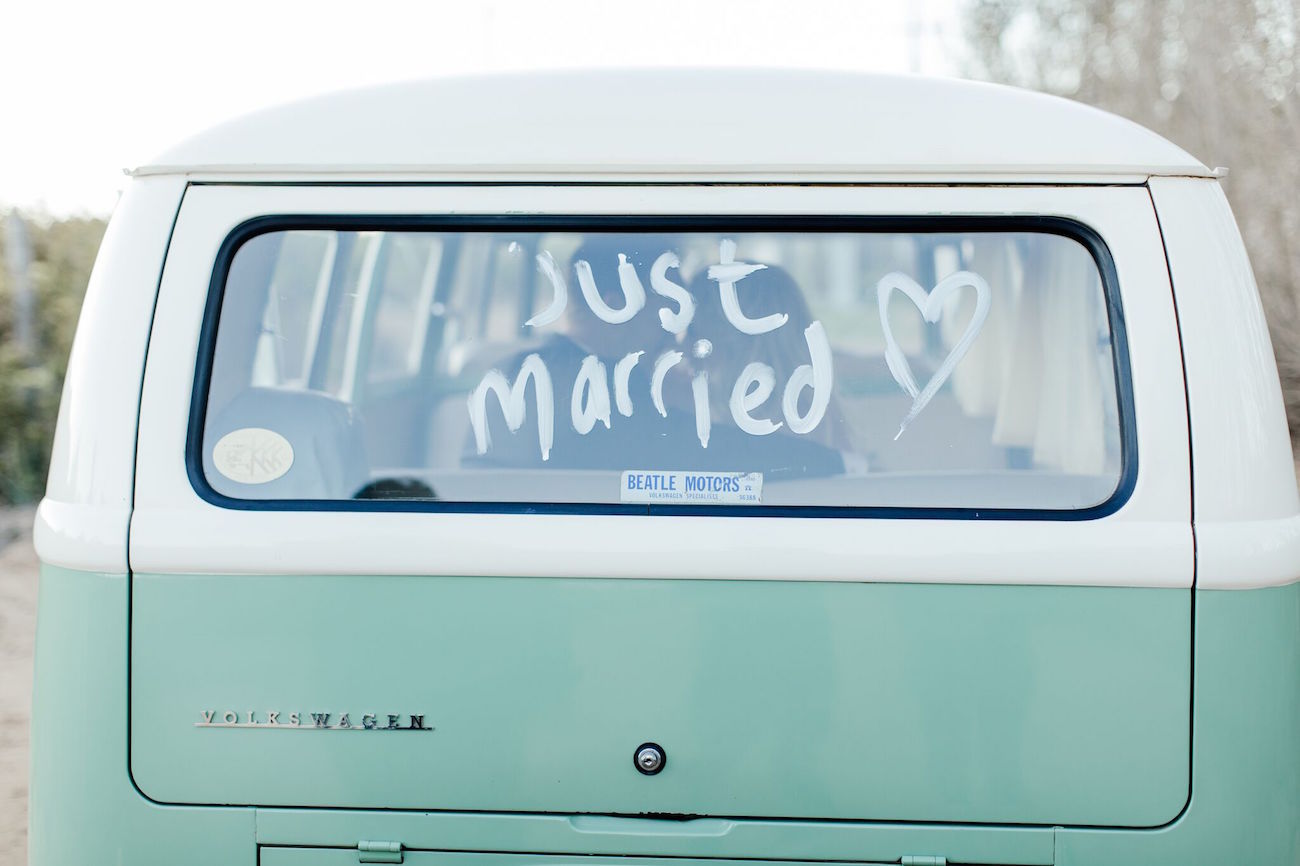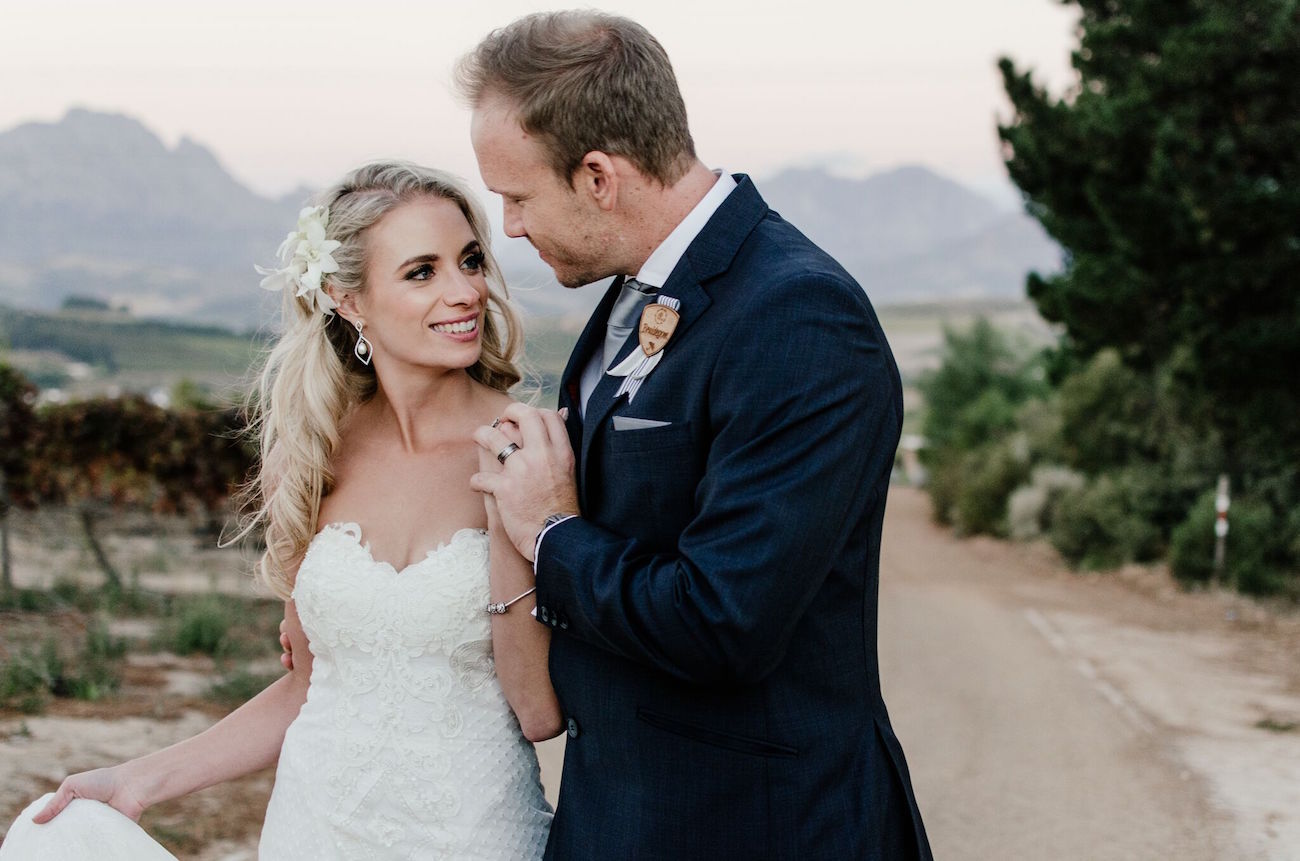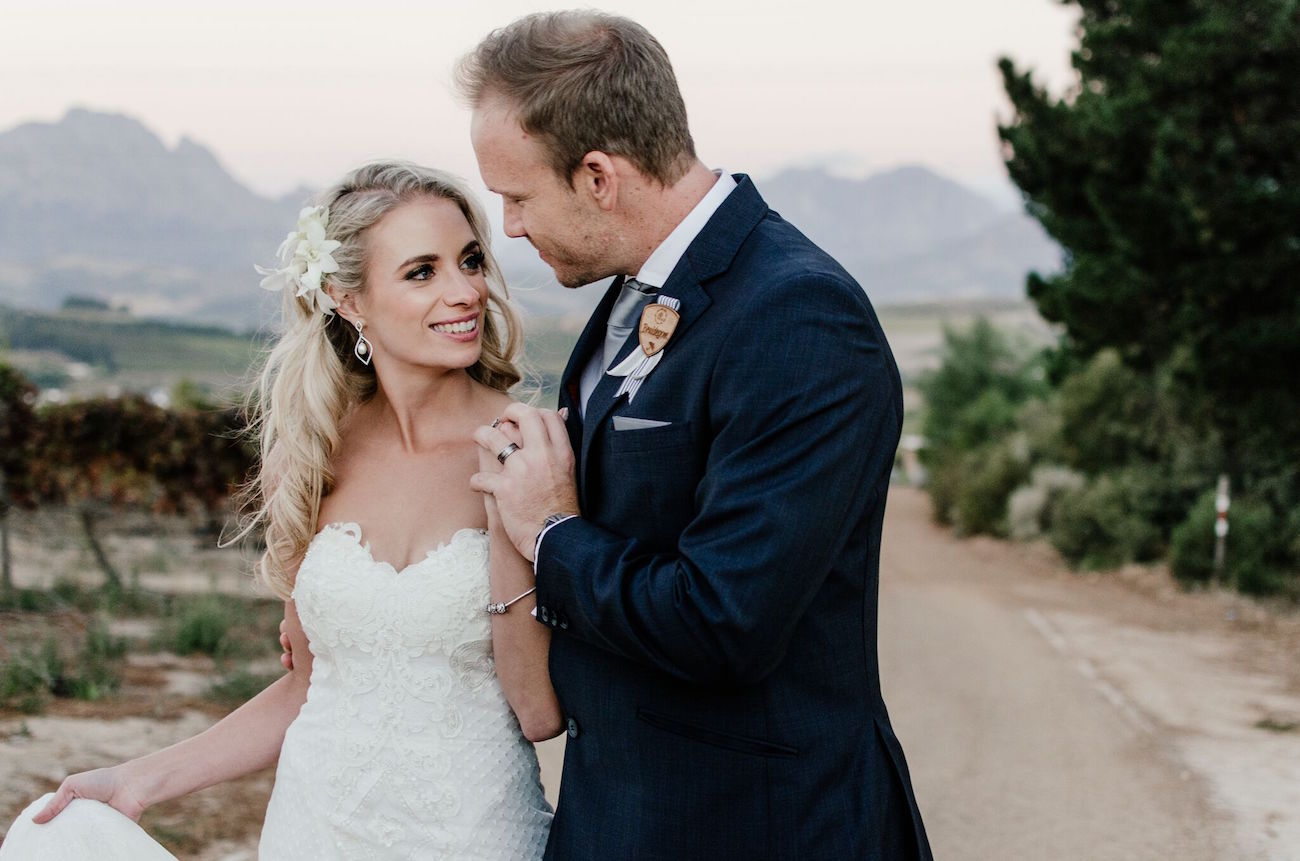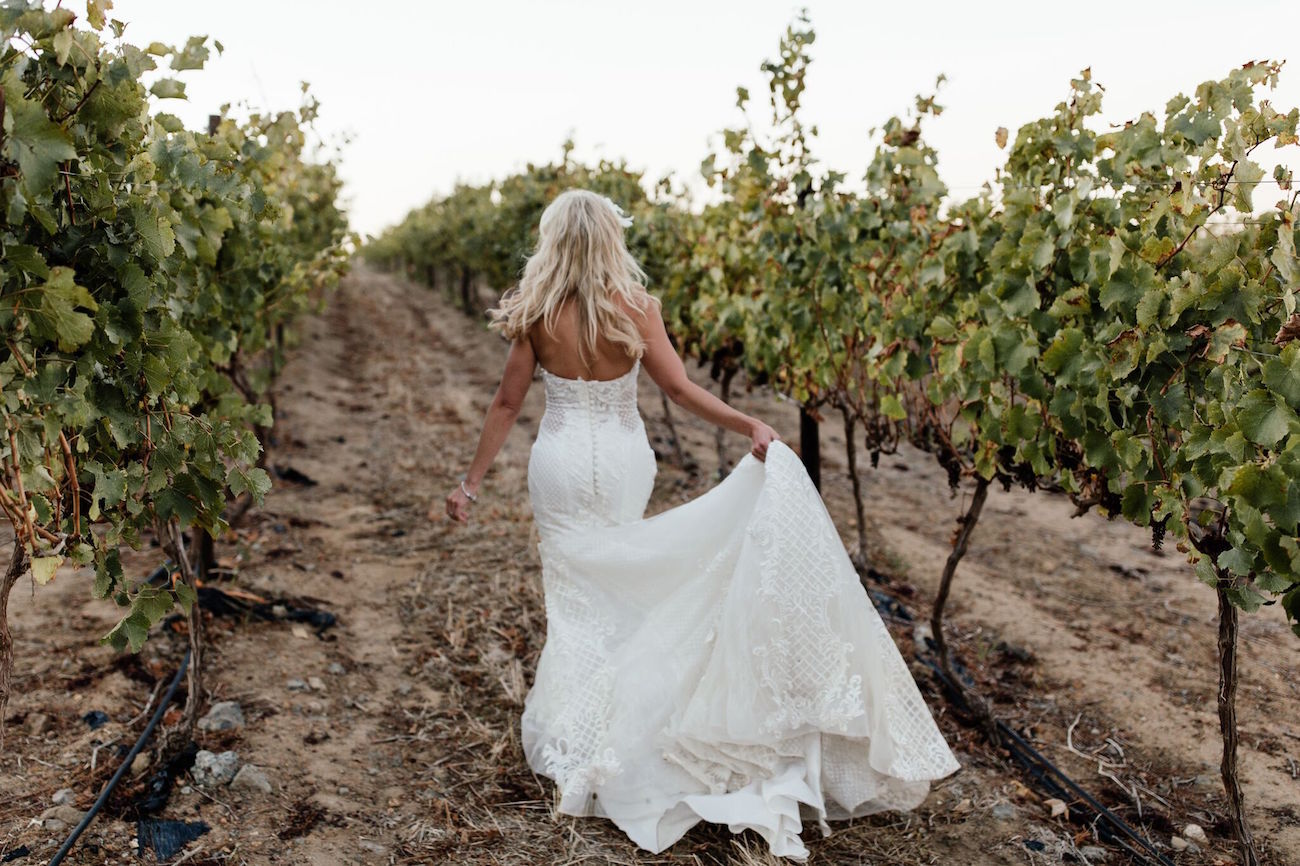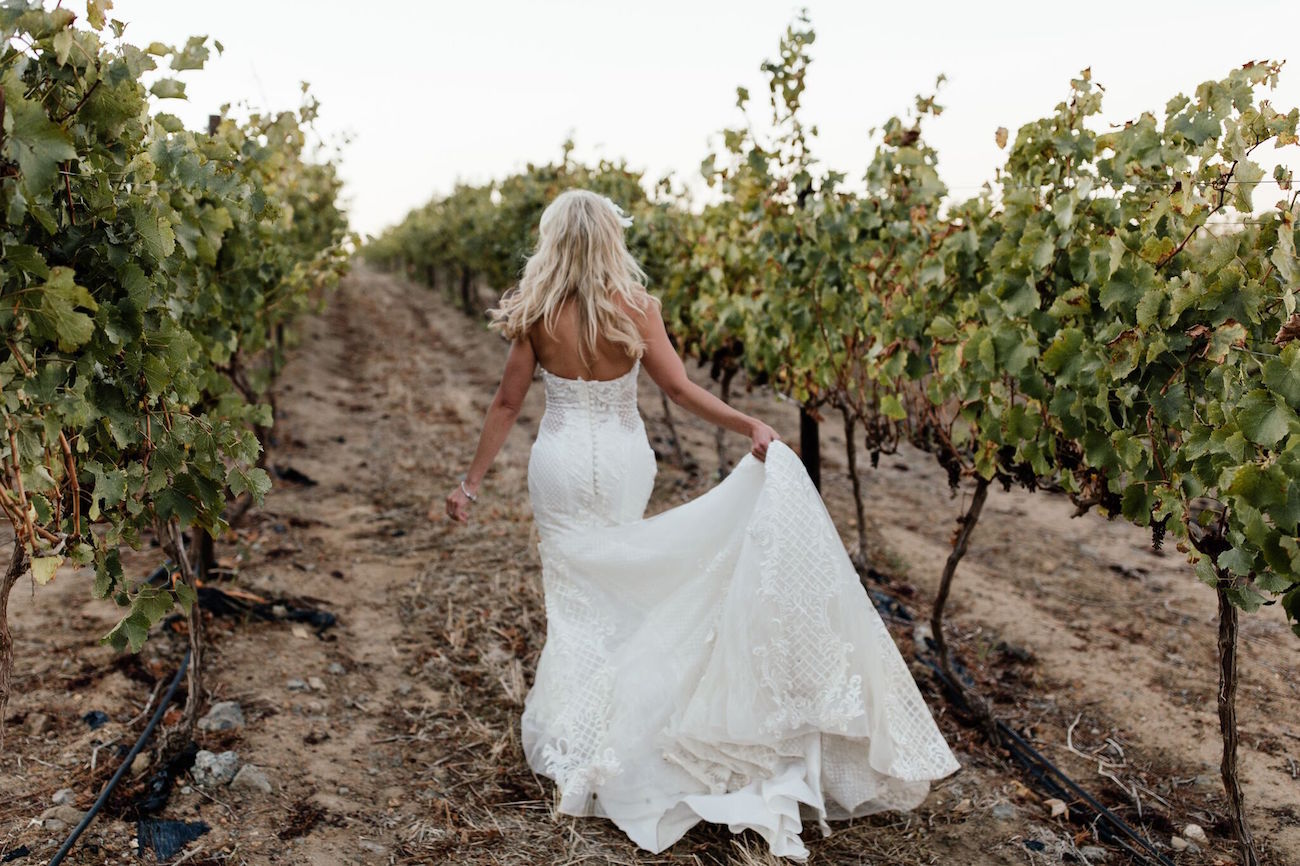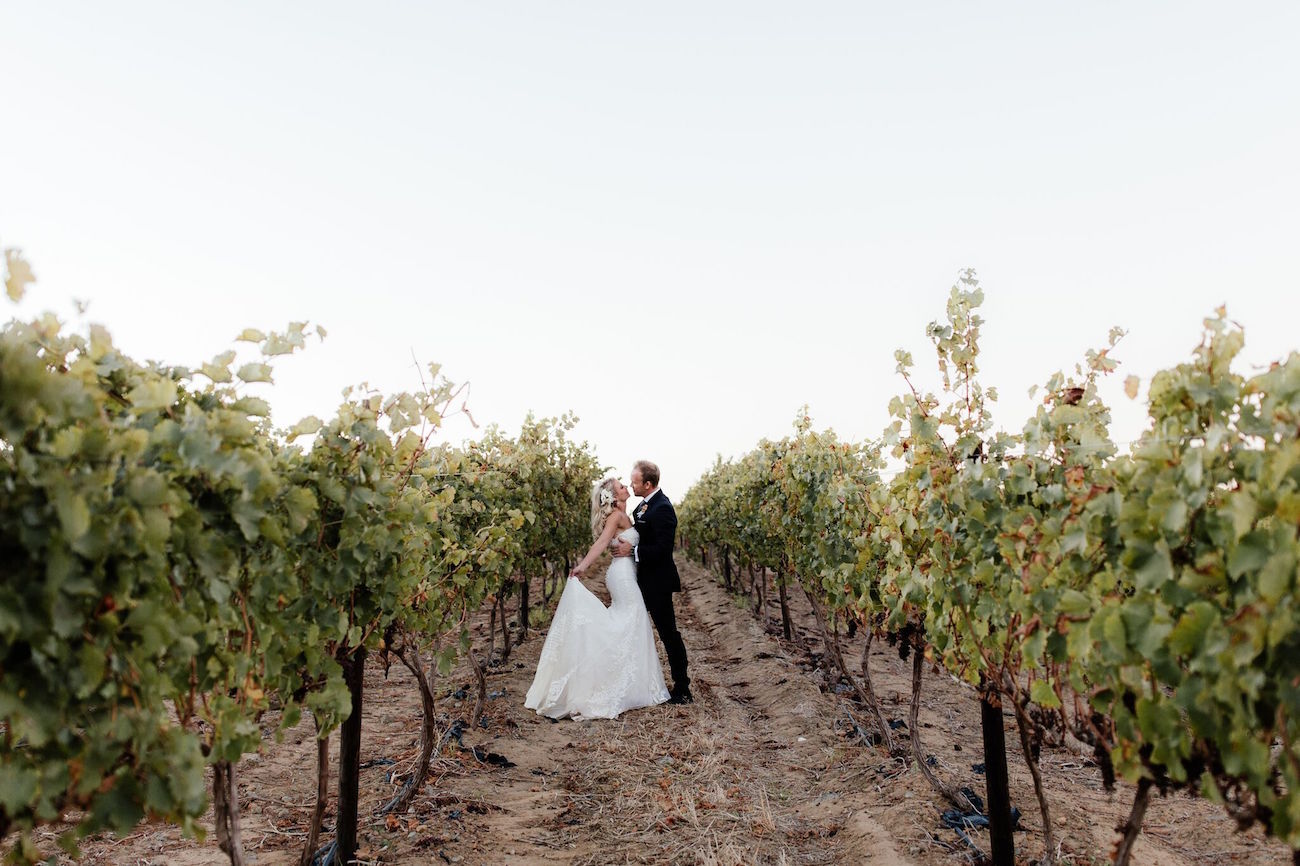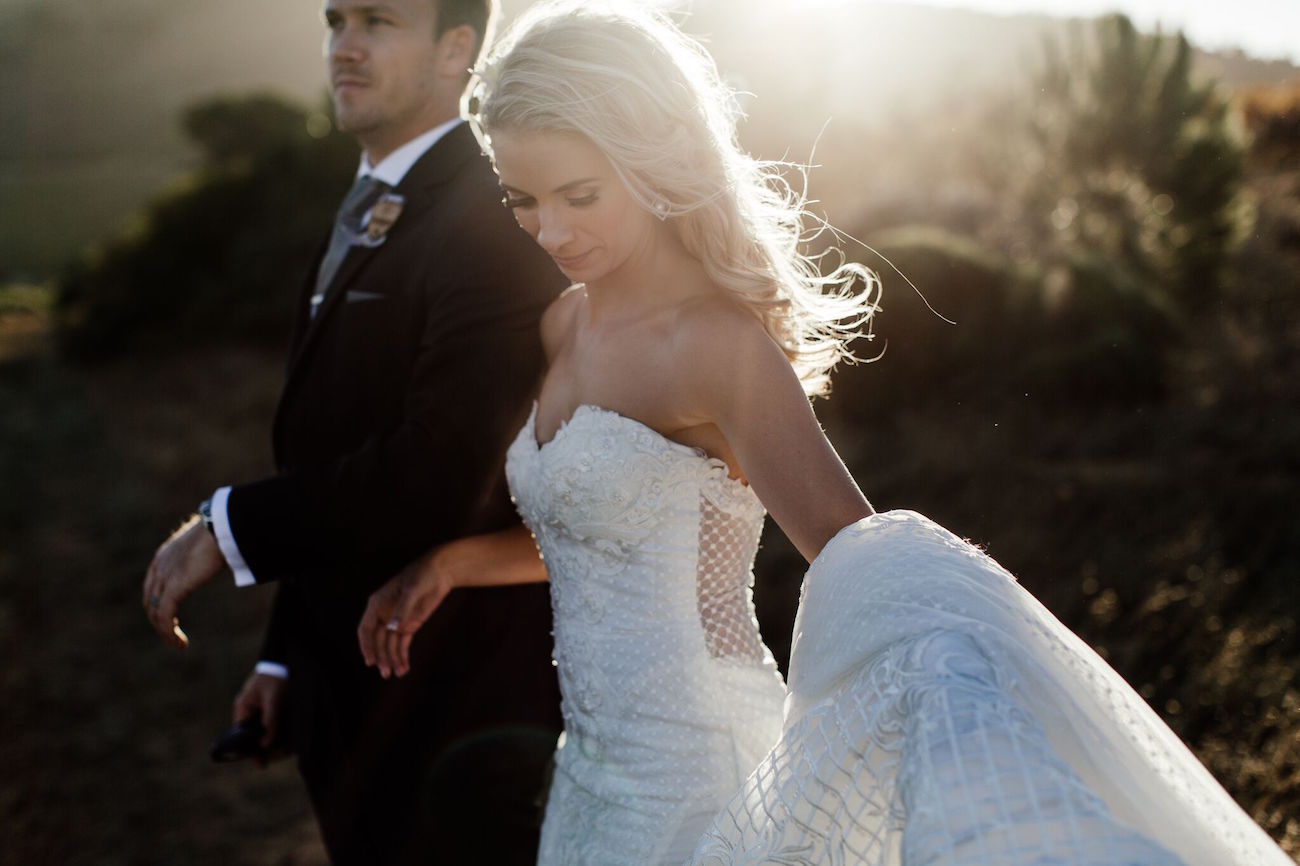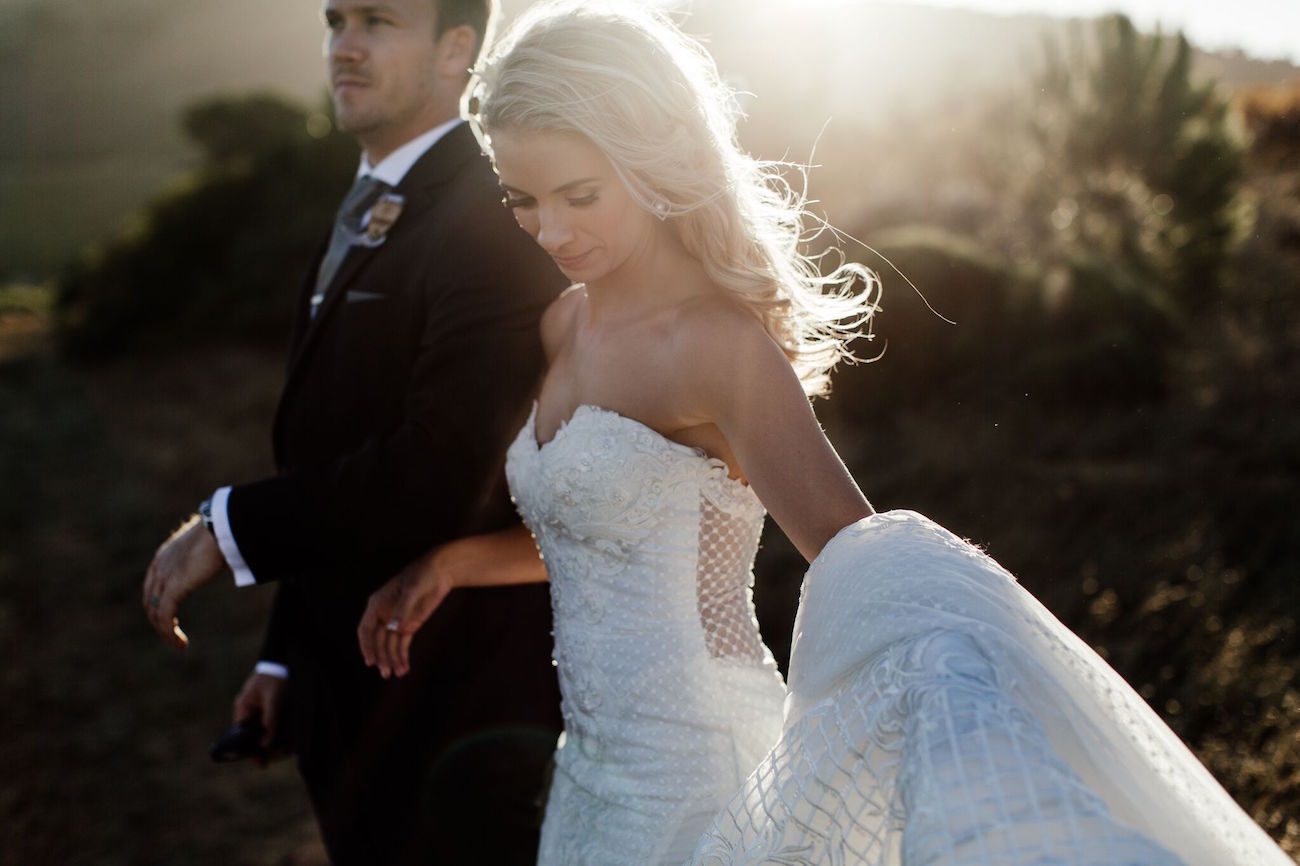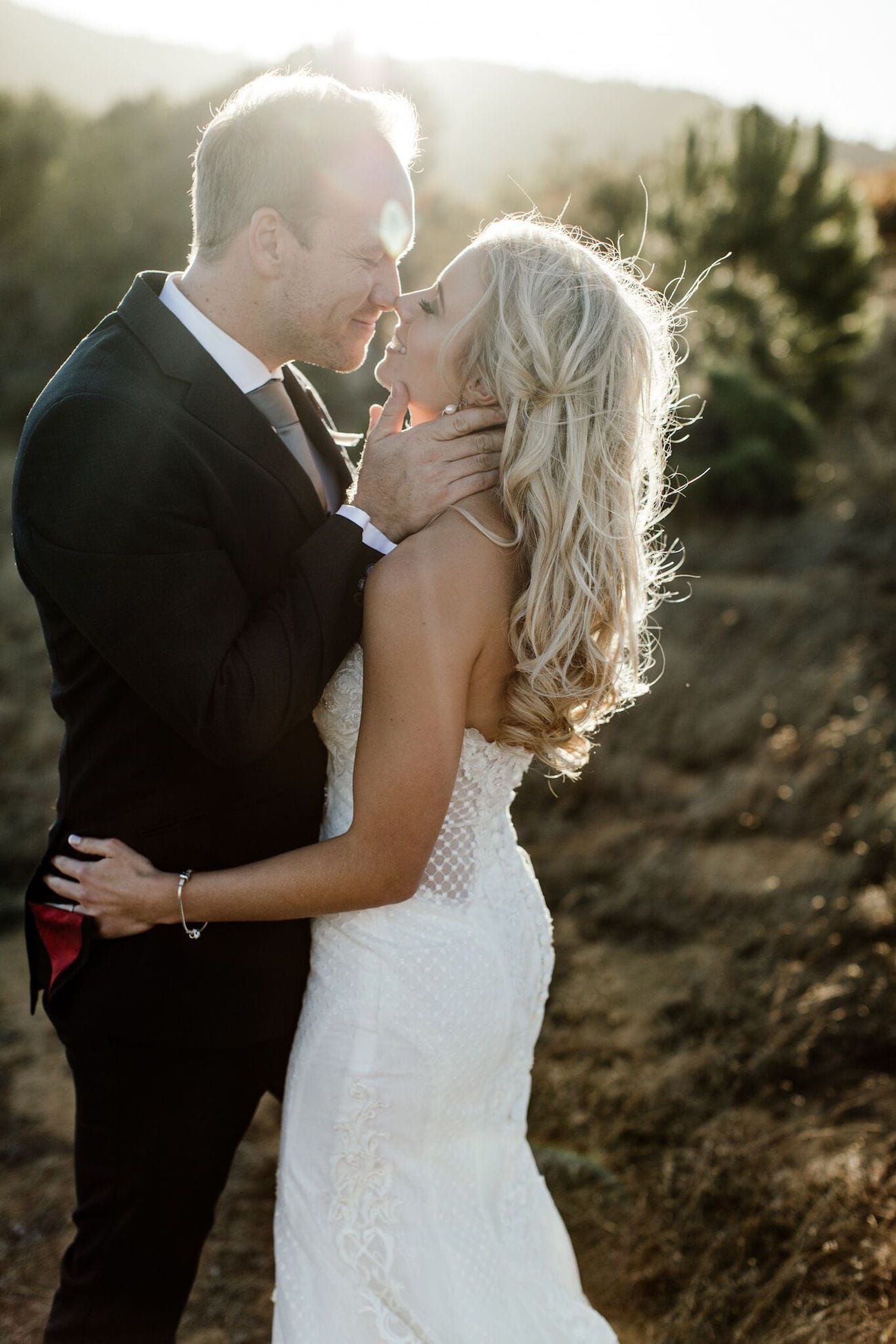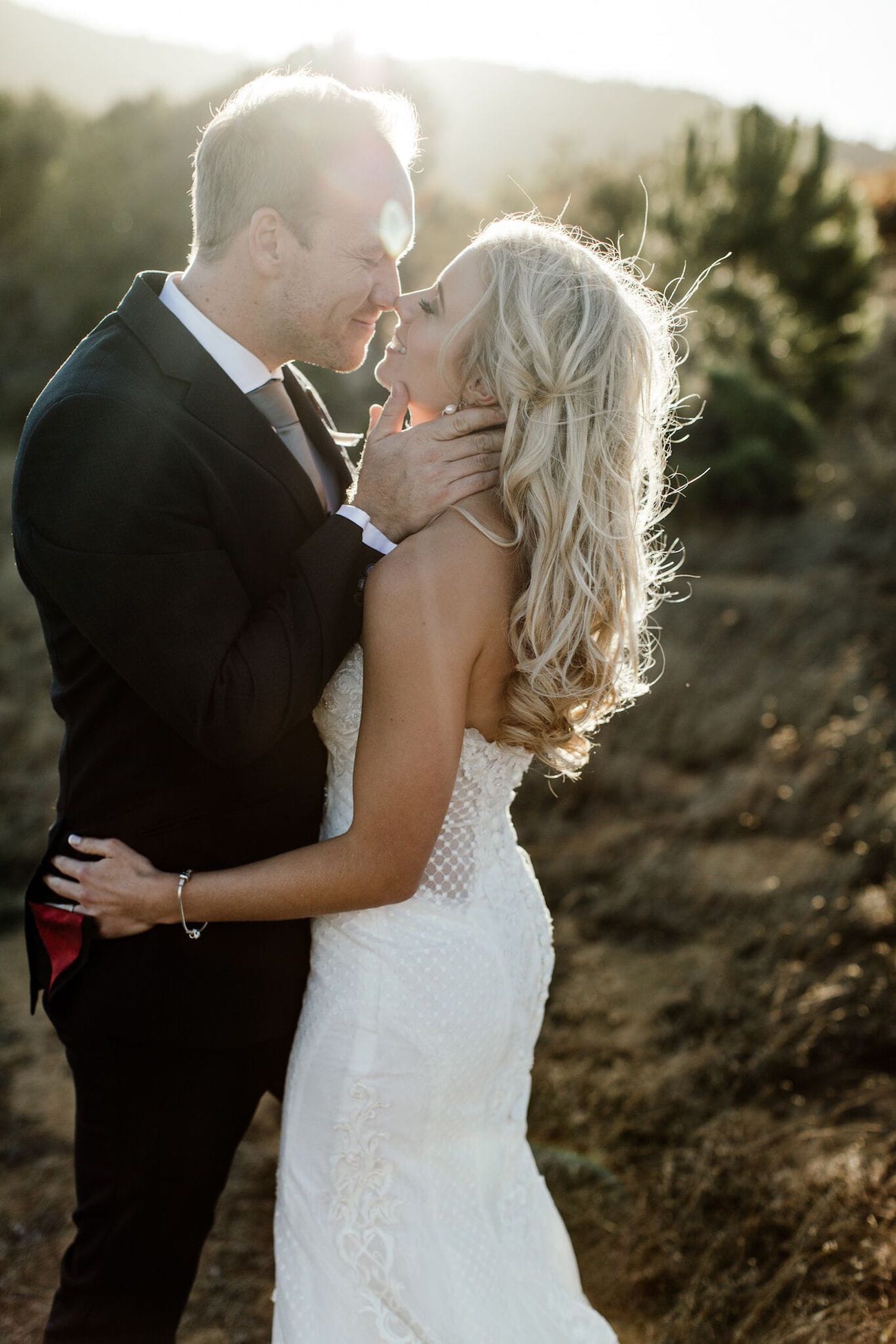 The Dress
I bought my wedding dress at Diaan Daniels Couture in Fourways. I absolutely fell in love with it the moment I saw it. I loved the femininity and it was very comfortable – something that is very important as I would be spending many hours in it while still wanting to feel like a princess… and I did!
The Bridesmaids
Four of my closest friends were my bridesmaids. I decided that, for them "that little black dress" would be ideal – it was elegant, flattering and absolutely timeless. Considered by many to be unconventional for bridesmaids, I believed that these black dresses were gorgeous, versatile, and something that could always be worn again. We added zest to the outfit with matching jewelry and shoes – I think they looked absolutely gorgeous – even Rikus was teary when he saw them coming down the aisle.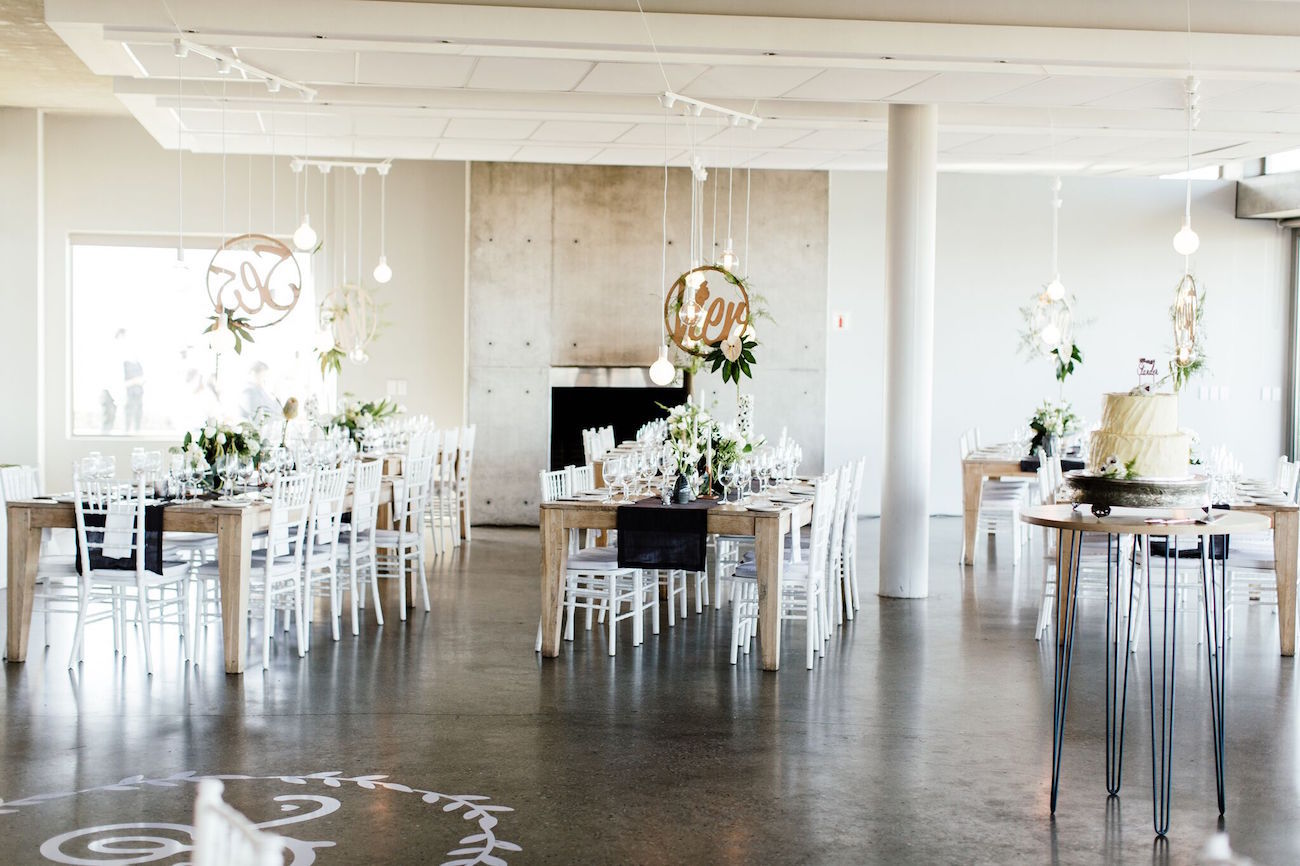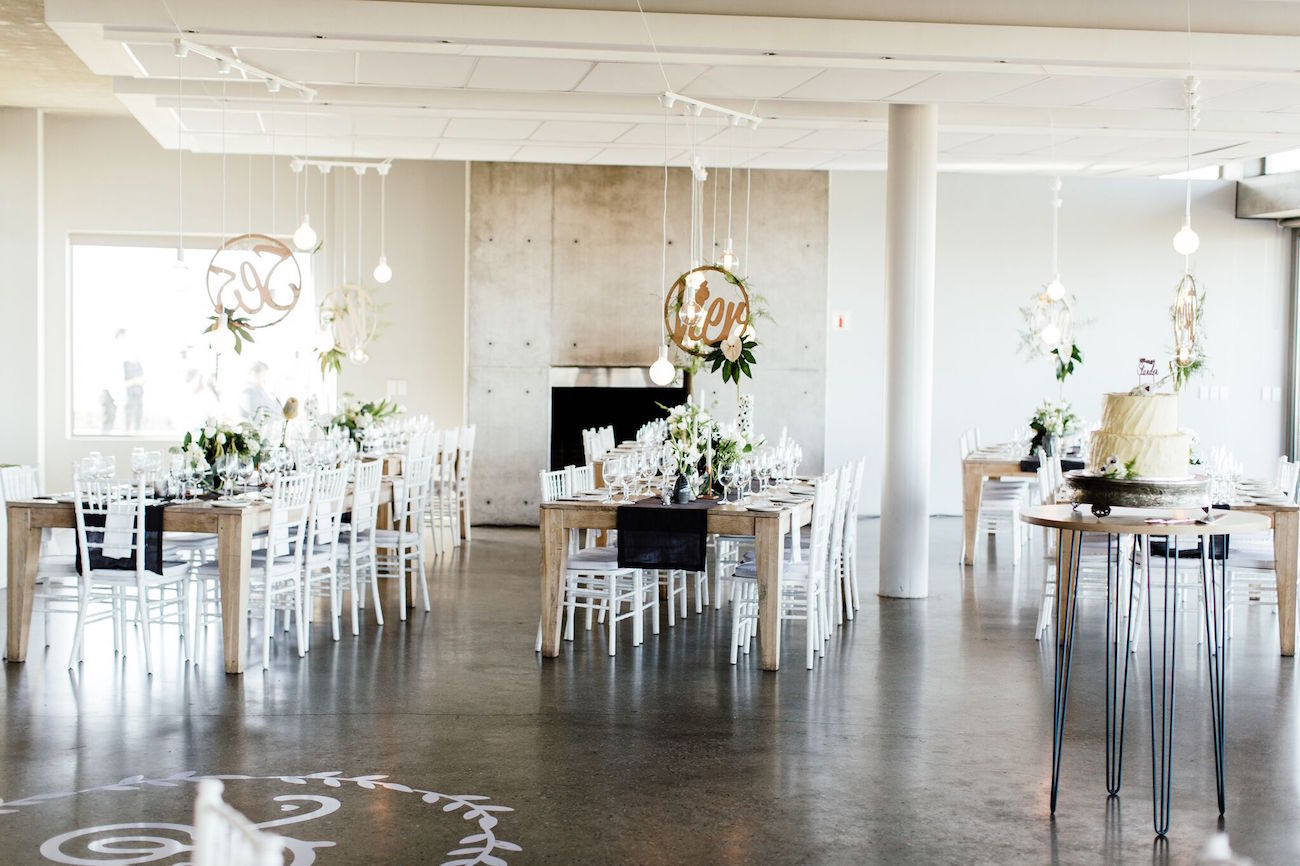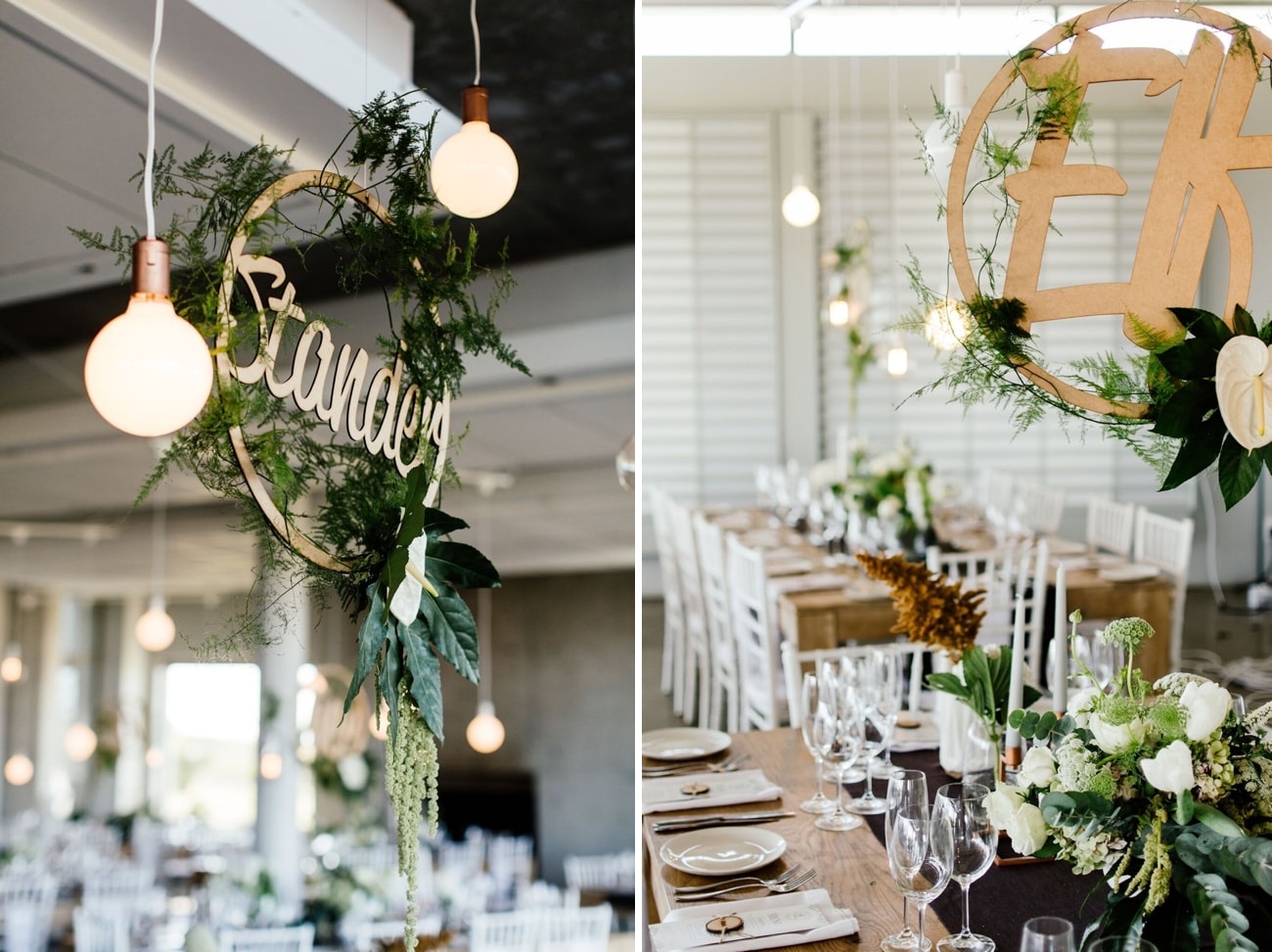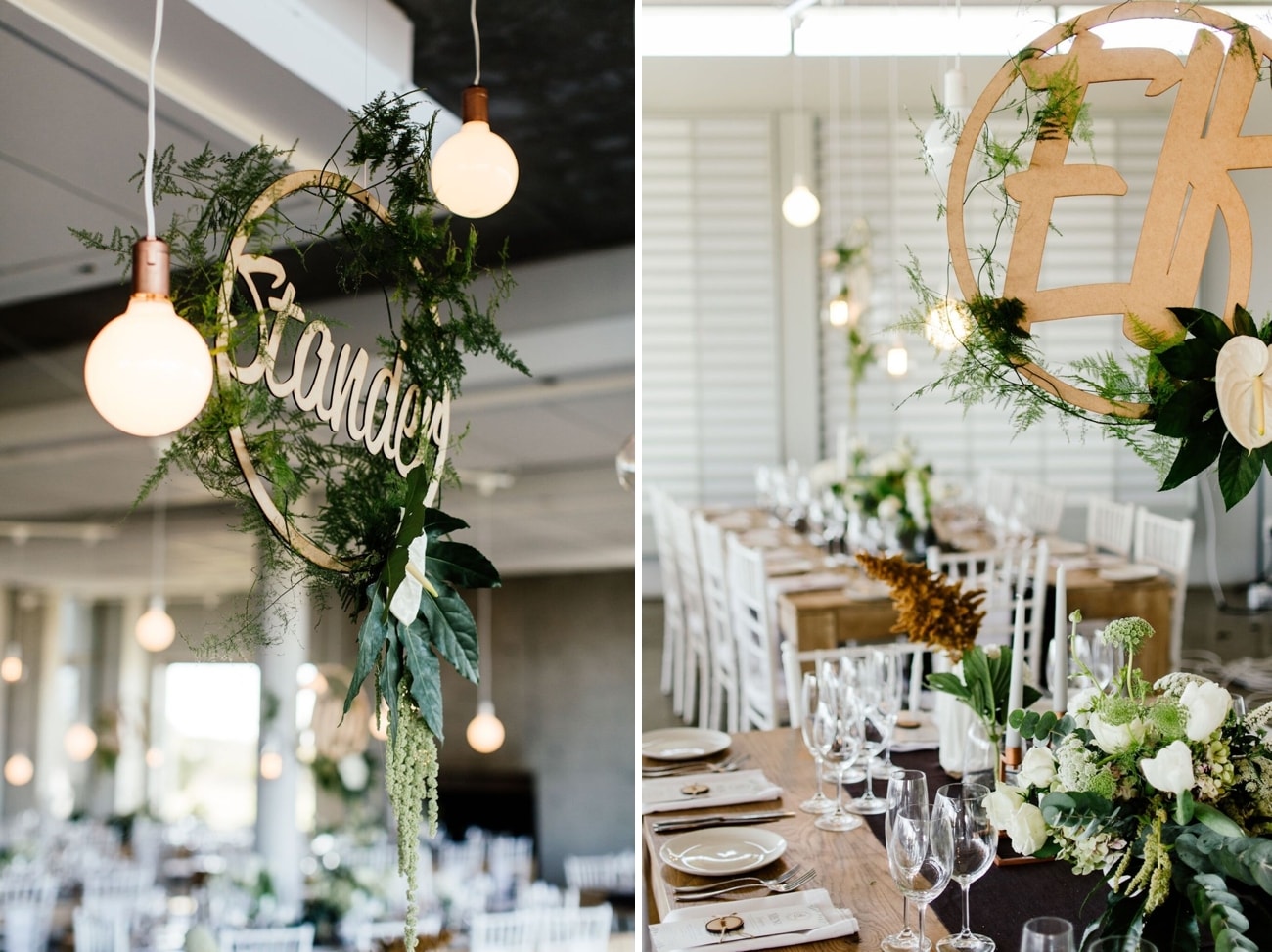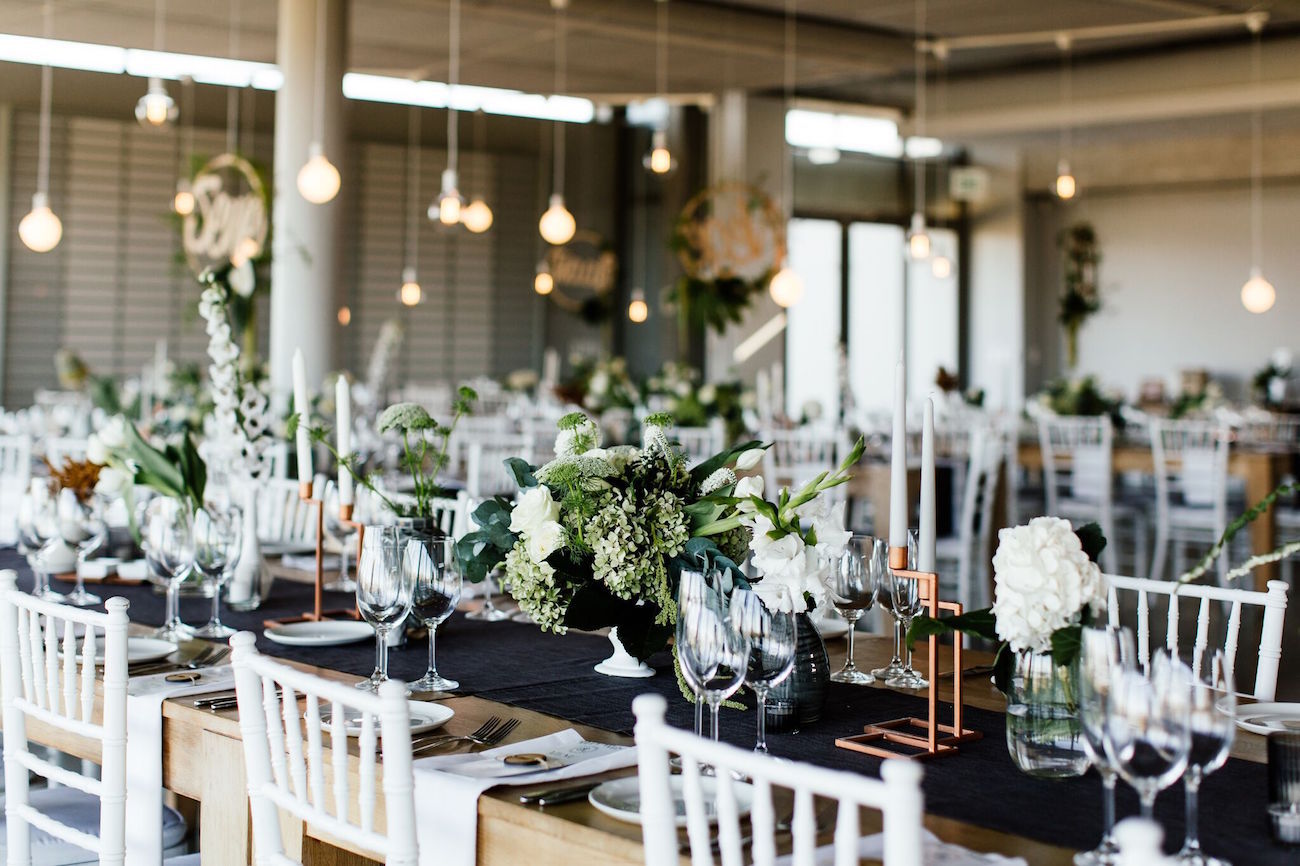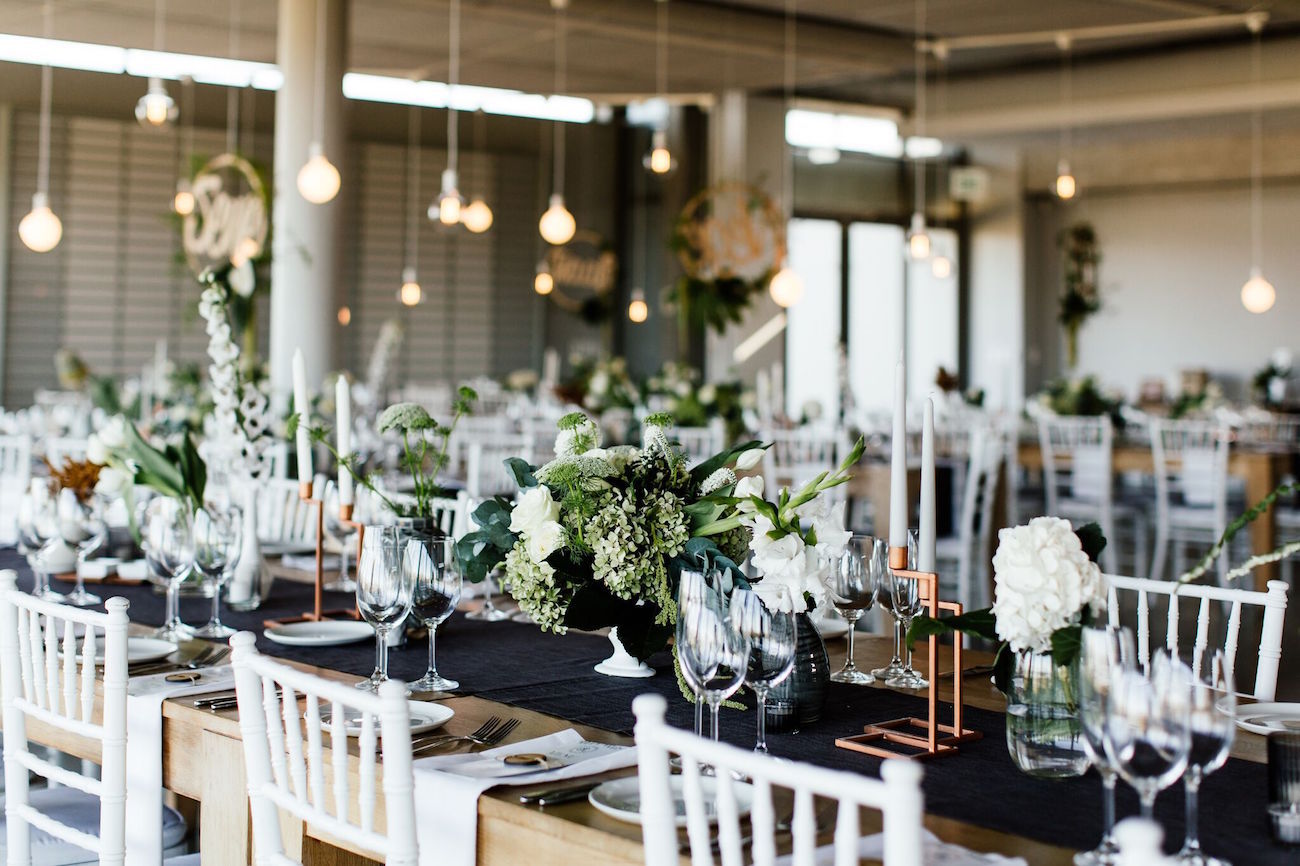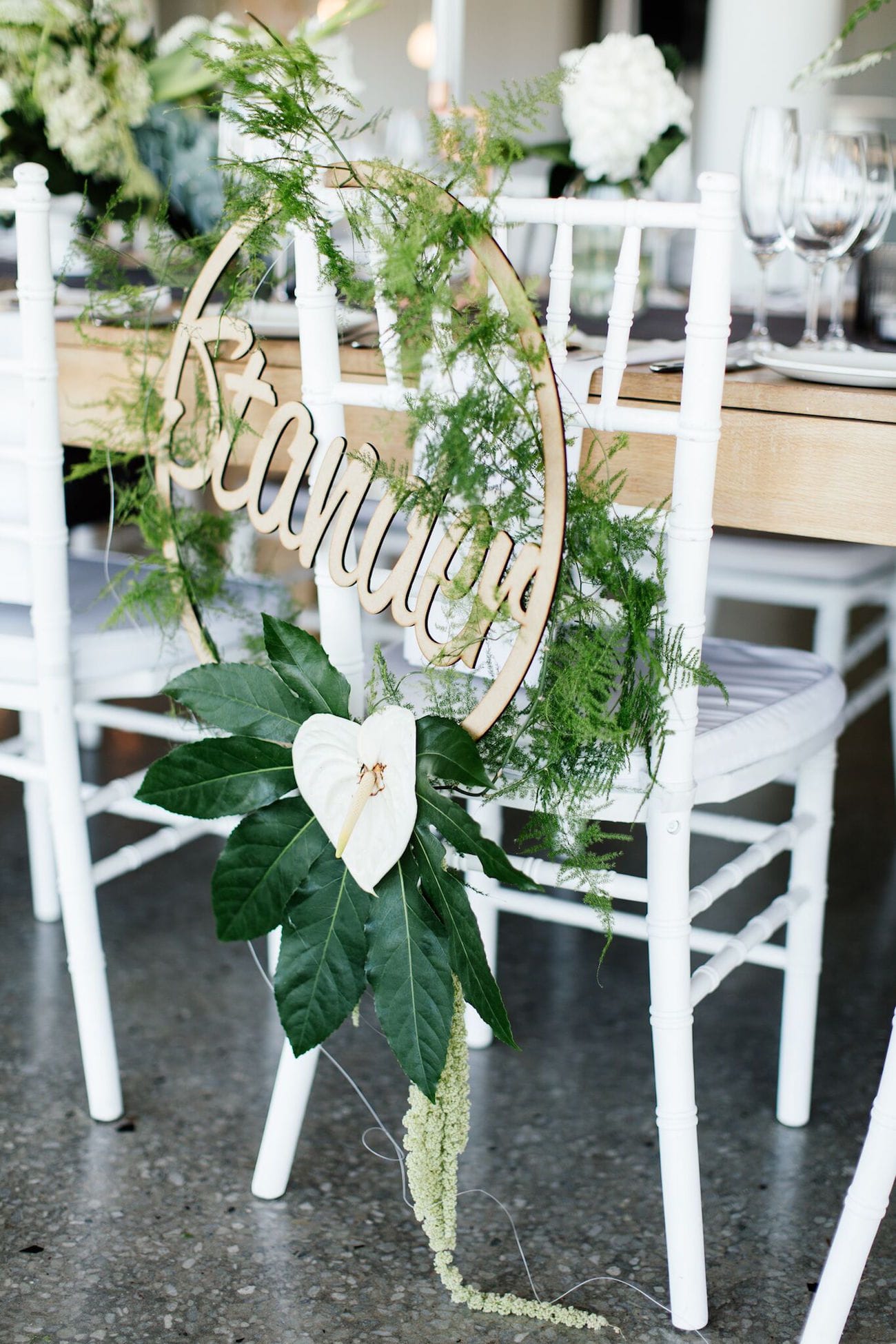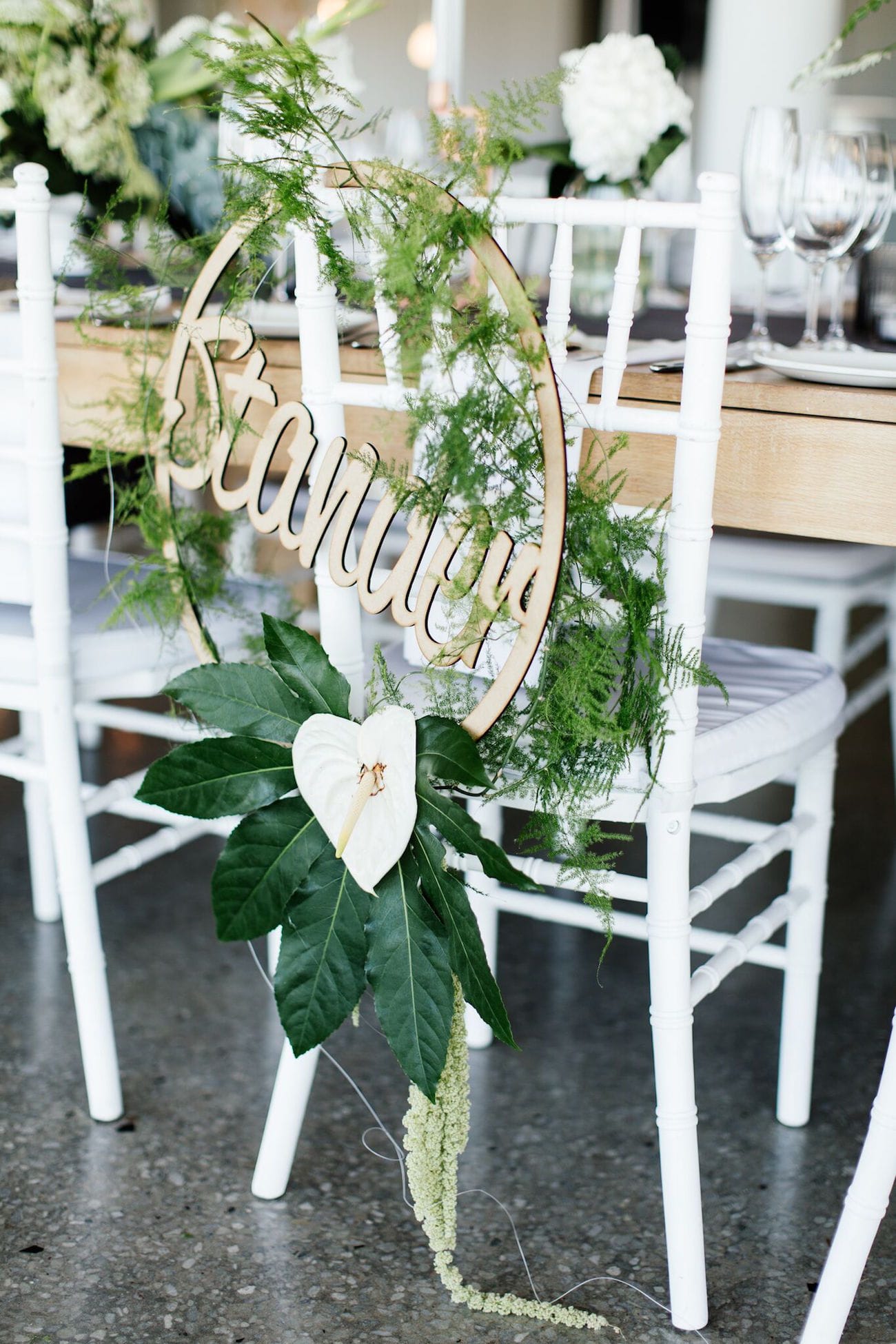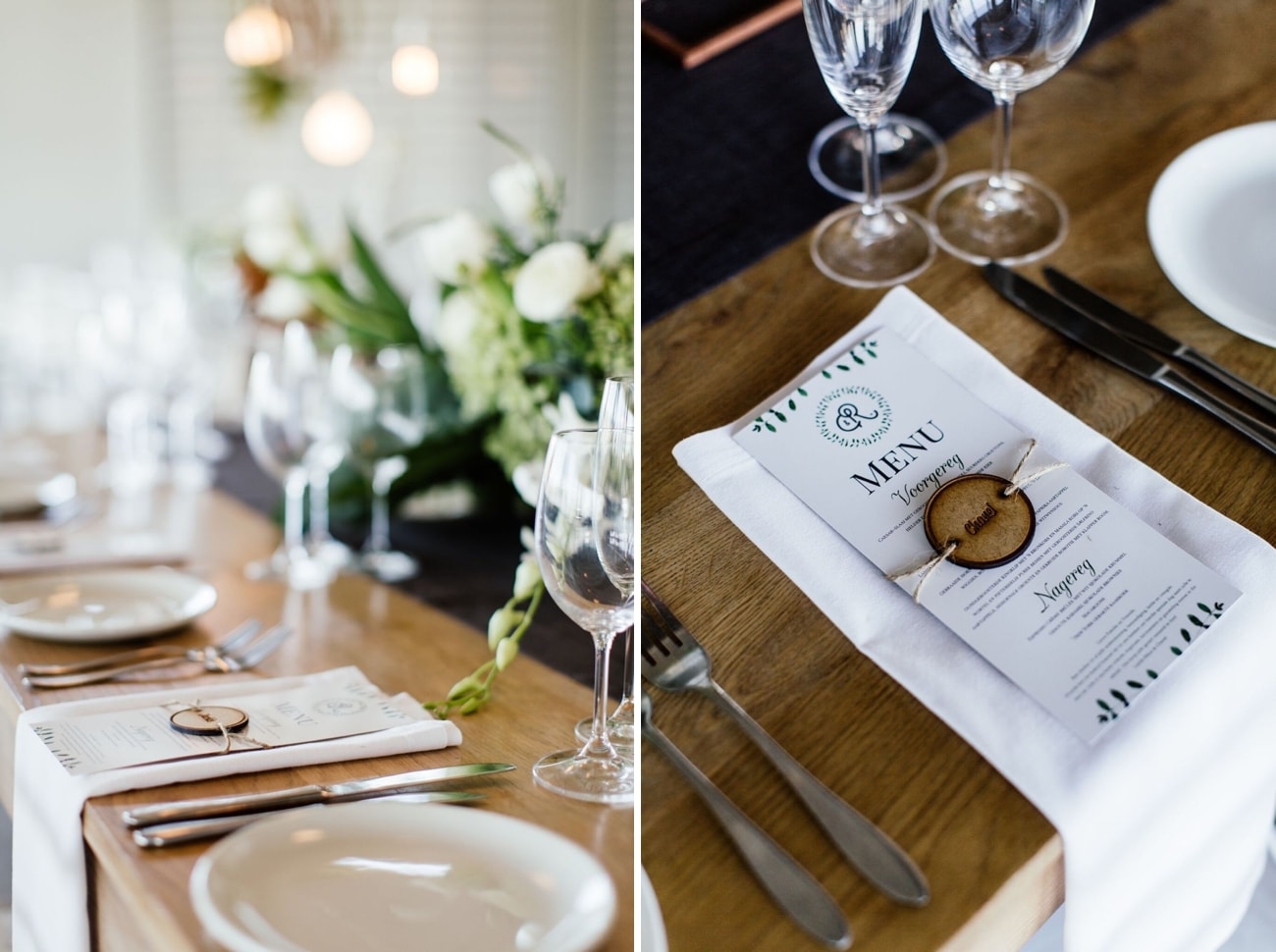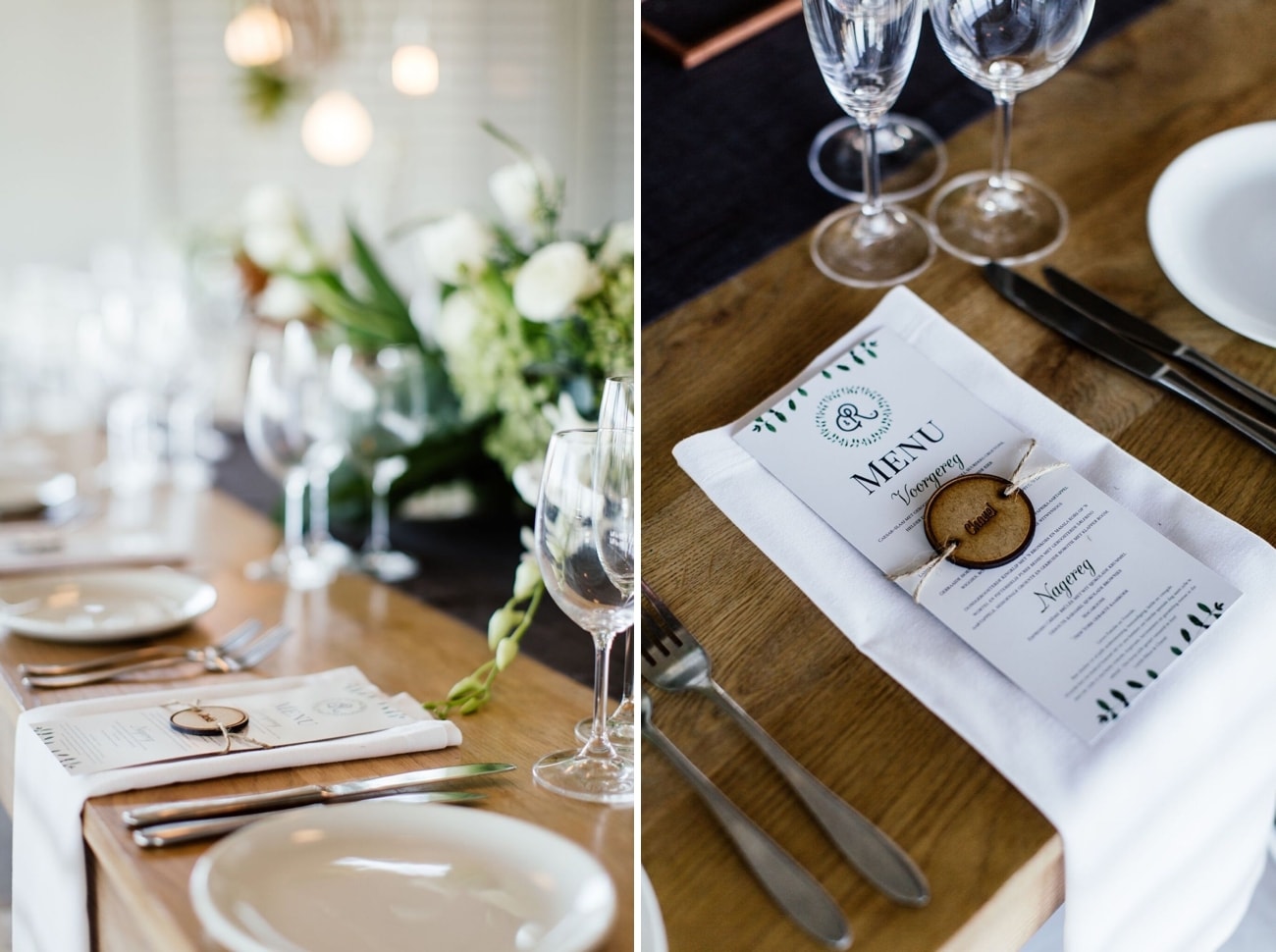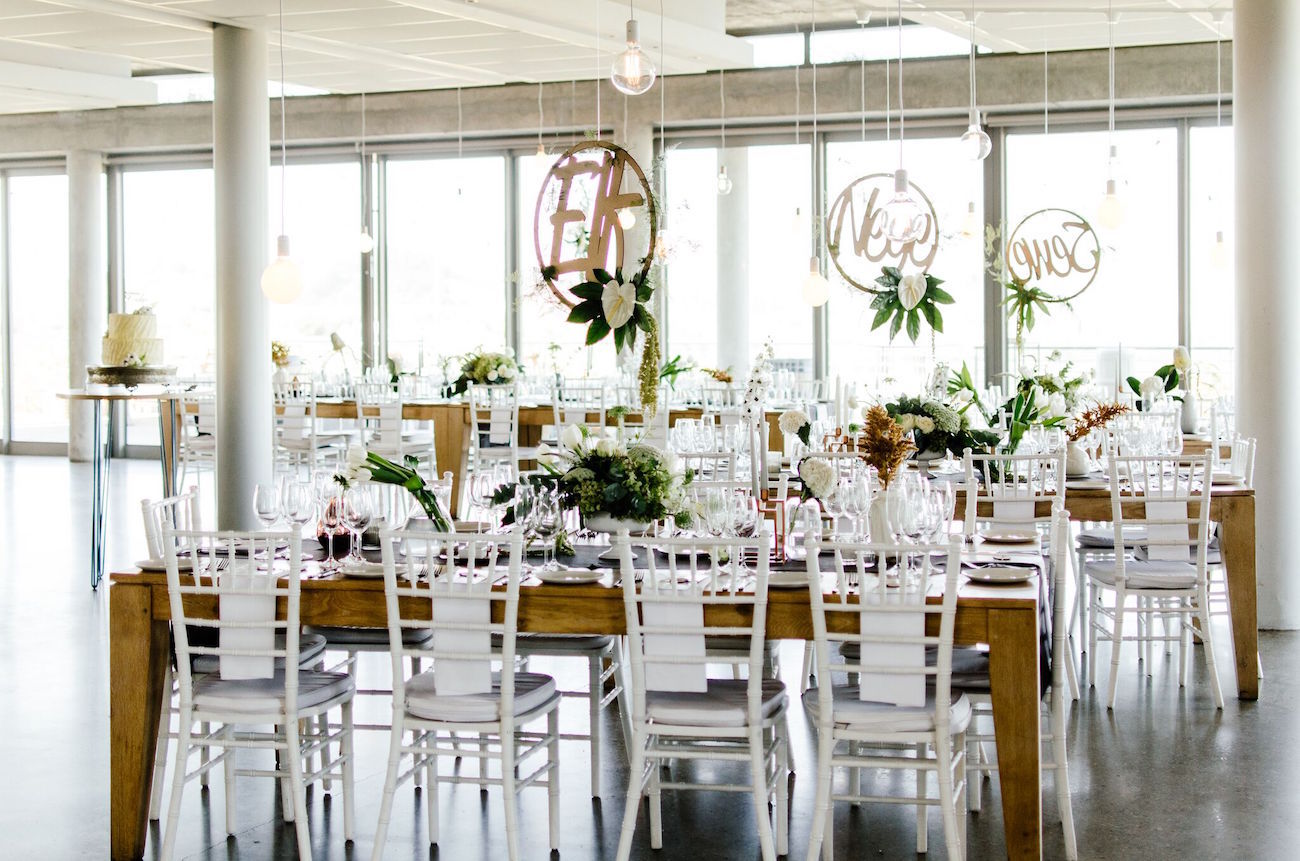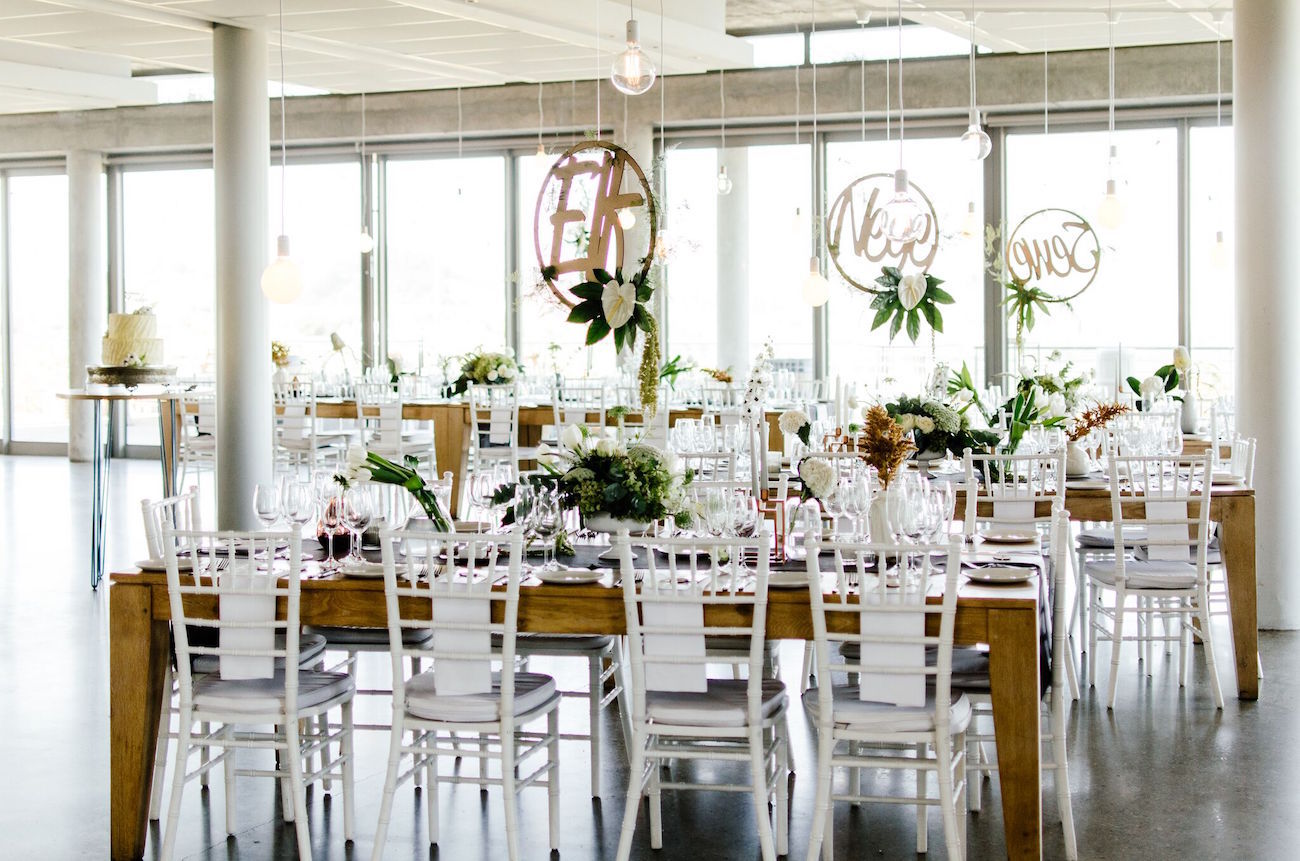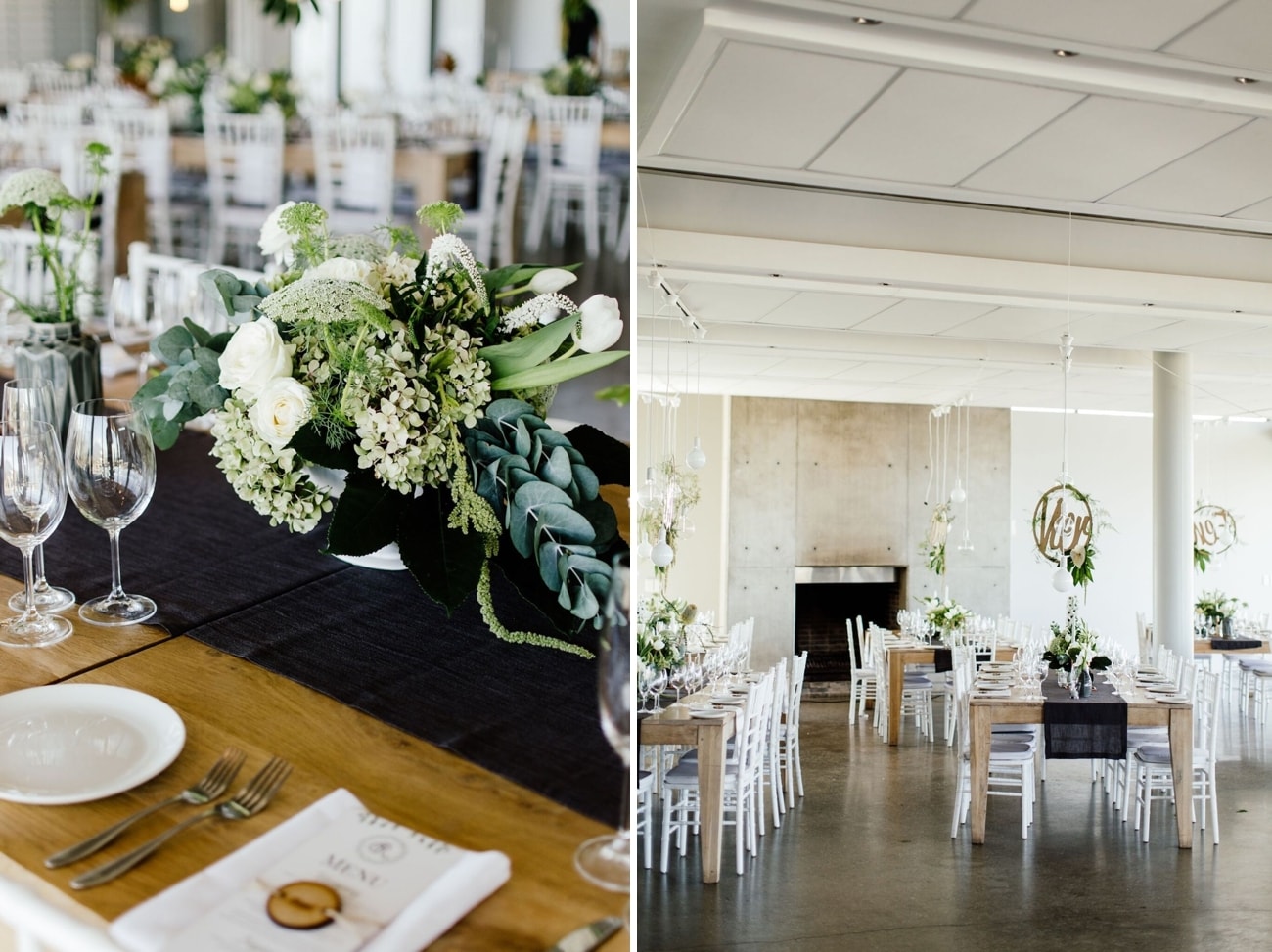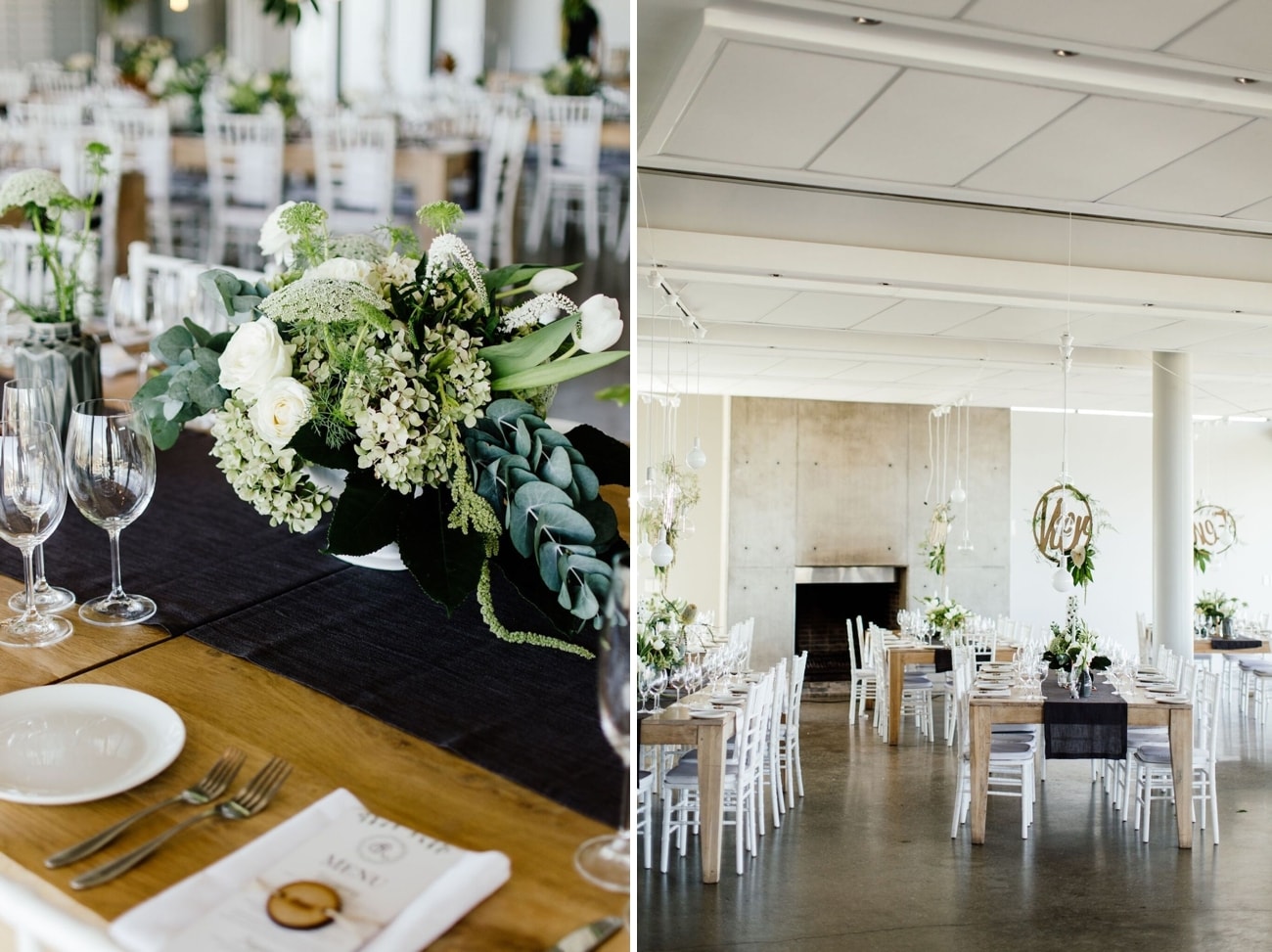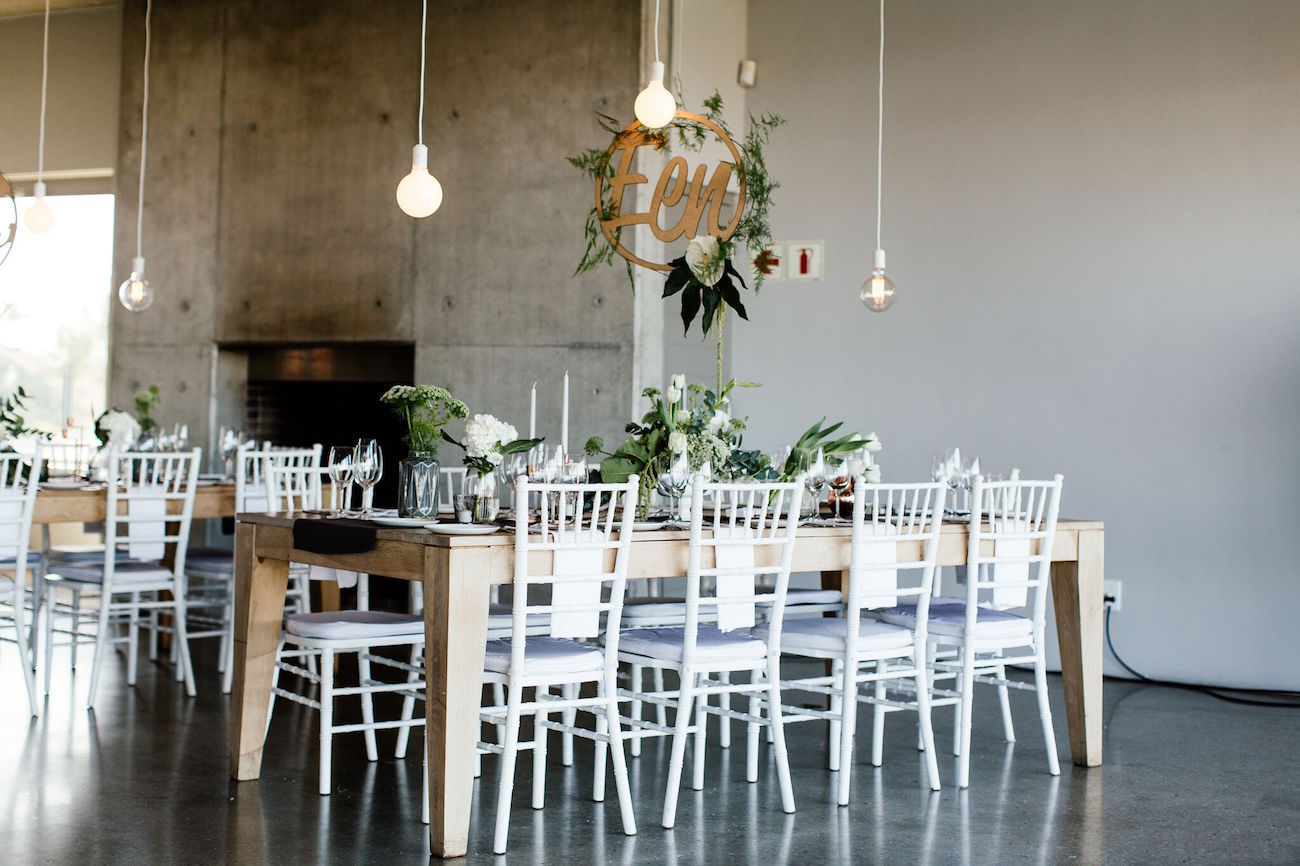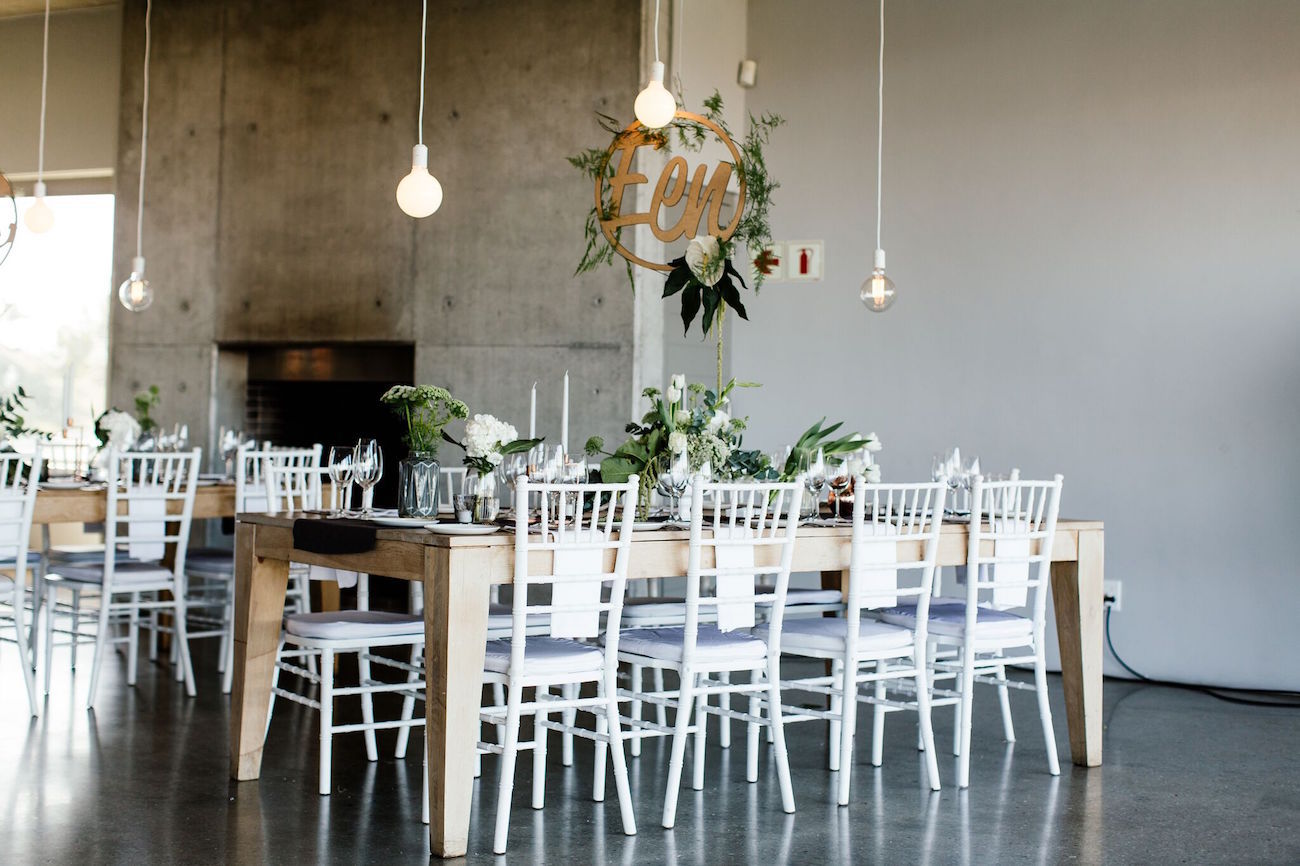 The Flowers
We had a combination of flowers and leaves. They were white and shades of green, with a mix of soft and formal. My bouquet was a loosely arranged posy with a mix of white flowers and greenery, while my bridesmaids had smaller arranged posies with white hydrangeas and some bold leaves. For our confetti we used herbs and eucalyptus leaves.
The Ceremony
The wedding ceremony was truly special, as it was officiated by a friend in the ministry who had known us well and had been a part of our love story from the beginning. Ironically, on that specific day, the wind was gusting and blowing just as it had on that fateful day we met, even though in all the days leading up to and after our wedding, there wasn't a hint of wind. In fact, it was so rough that the videographers had to attach microphones to us, just in case they weren't able to capture the vows that we were about to say to each other. Luckily our guests were sheltered from the wind, and all the vows were perfectly captured and featured in our wedding film.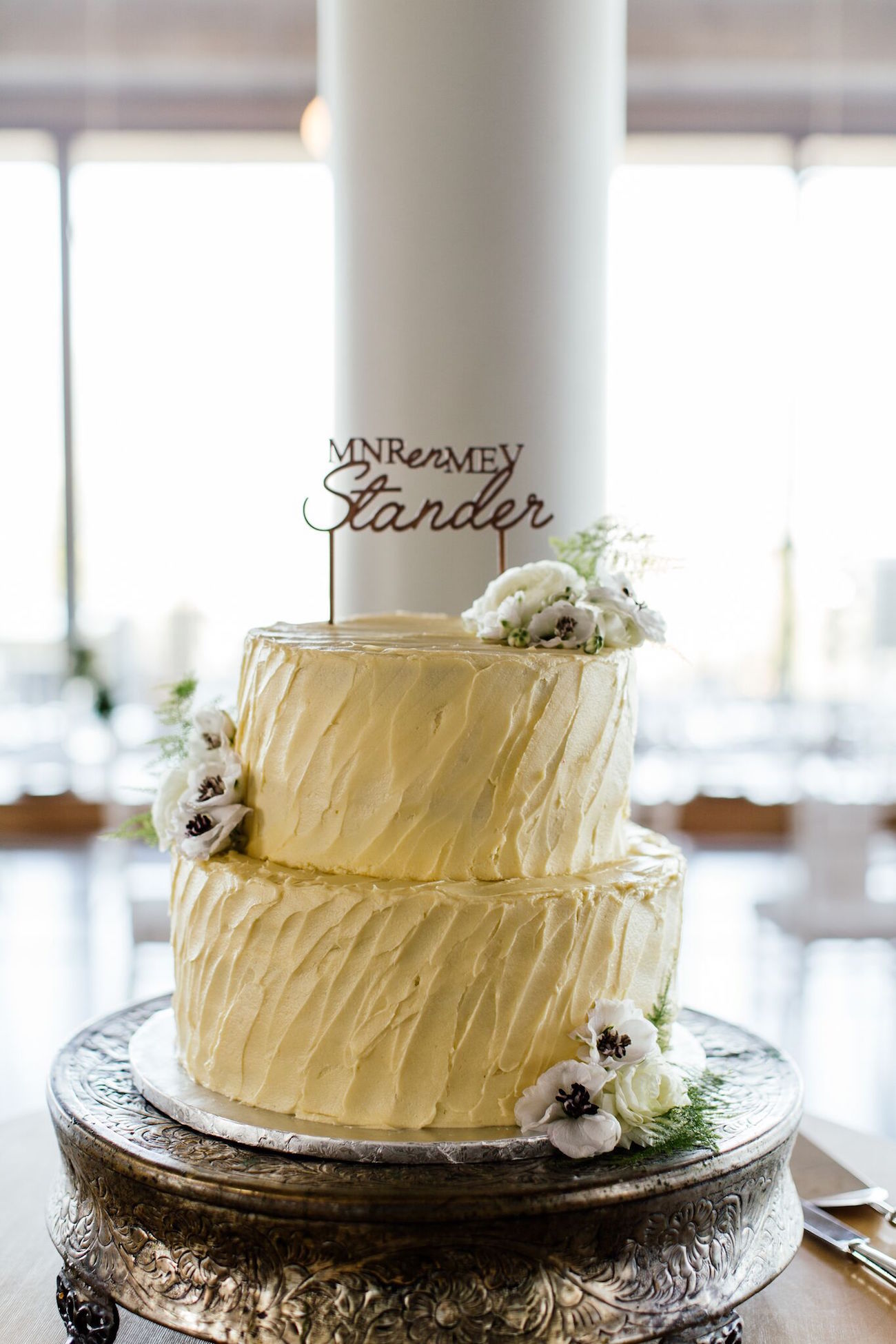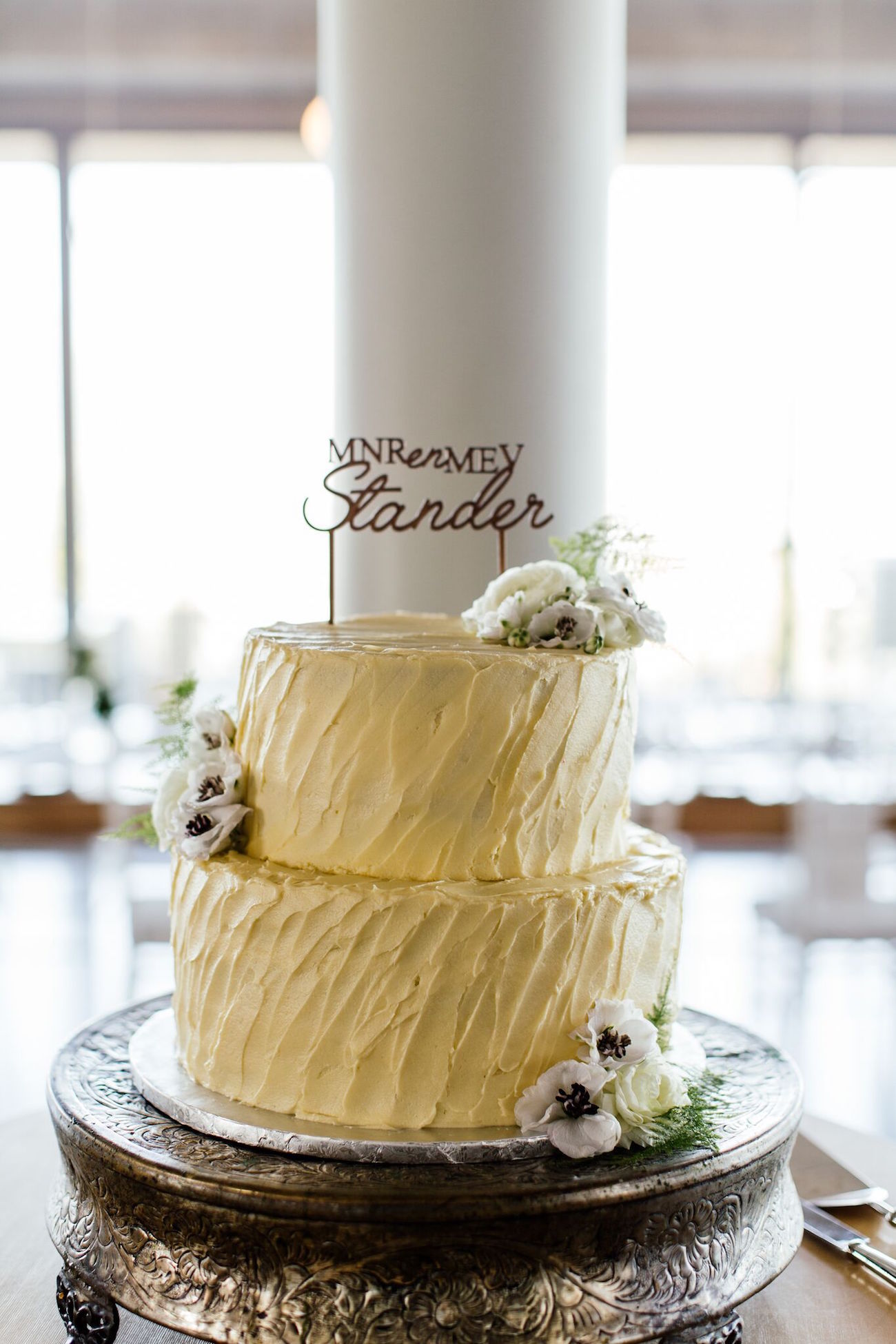 Memorable Moments
Before the reception, we spent five minutes alone outside the venue, taking it all in – the panoramic view of the mountains, listening to the sounds, feeling the the gentle wind blowing and enjoying a sip of wine. This was our moment to truly cherish everything before the night was about to start. Our first dance was also one of the most memorable moments of the day as we wanted to do something totally different…. Rikus and especially myself are quite fond of dancing – I am a qualified ballet teacher and in my spare time (after corporate hours) sometimes do some dance choreography. Since Rikus is a big sport, I sold him on the idea of having a totally unique first dance that included some pretty bold moves! This set the tone for all of our guests and after we left the dance floor, it quickly filled up with our guests and everybody danced the night away. To get everybody in a party mood, we had arranged that the waiters bring out wearable glow sticks for the guests. We did not anticipate it to be such a party starter, plus it made for amazing pictures! The Instagram frames we had on the day also attracted a fun bunch of our guests and made for some epic photos.
Proudly South African Details
We had wanted to support a multitude of different South African entrepreneurs for our wedding accessories. Bakgat Ontwerp designed and fabricated the badges for the groomsmen, siblings and parents as well as the cake topper and bow ties. Eden & Co provided the most stylish handmade custom leather suspenders which also became Rikus's gifts to his groomsmen. My wedding dress was also created by local designer, Diaan Daniels.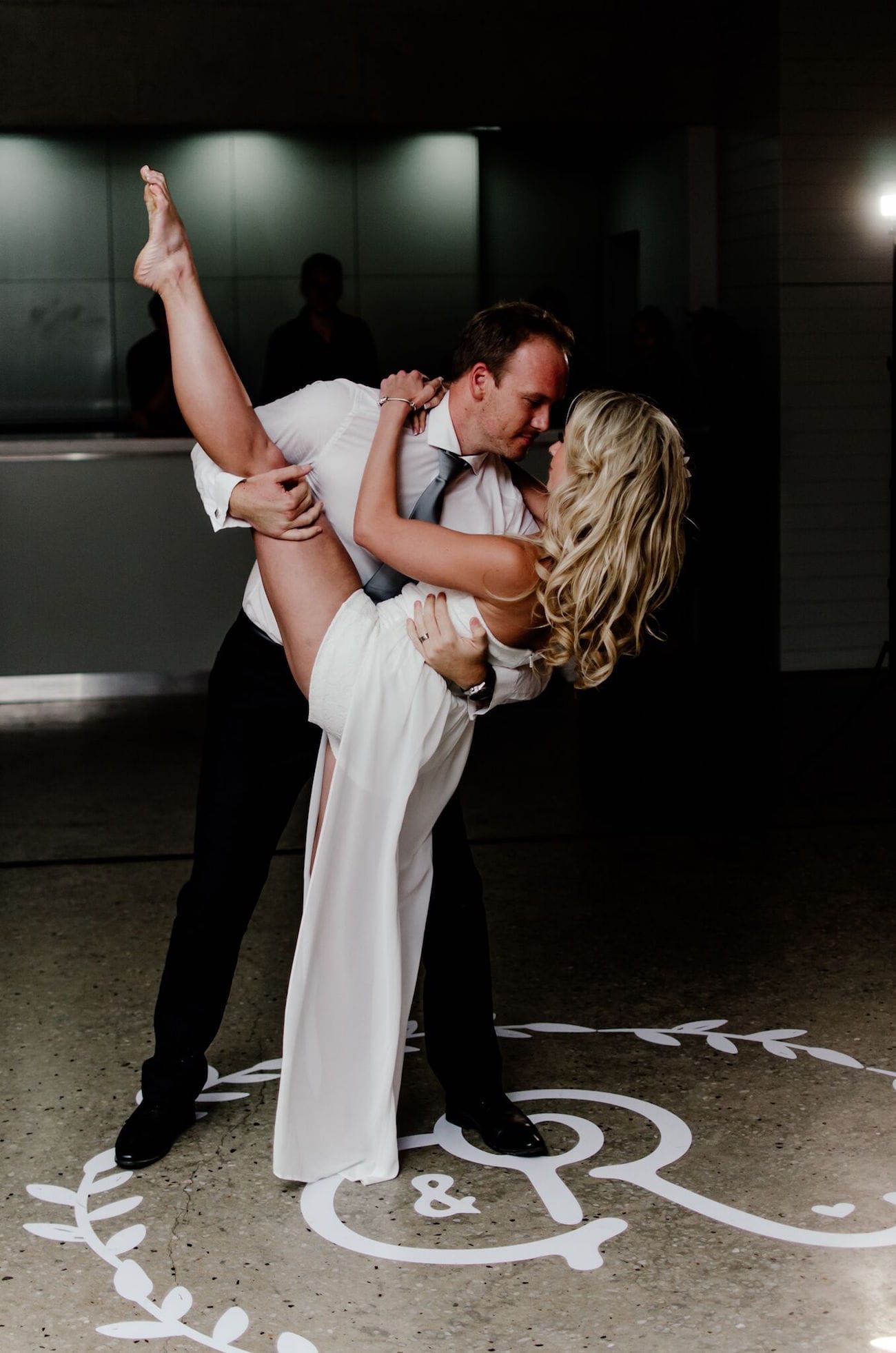 Best Decision
One of the best decisions we made was to host a pre-wedding celebration on the Friday evening for all the guests that had already arrived in Stellenbosch. We enjoyed sundowners and dinner with a view of the Simonsberg mountains on a strawberry farm. The evening was a perfect opportunity for some of the guests to become acquainted and to enjoy a selection of craft beers, wine, pizzas and burgers. This also helped us to spend some time with our guests as the following night would prove to be very busy and would go by so quickly.
Advice for Future Brides & Grooms
Share the journey with your partner and enjoy every second of planning your wedding. Time goes by so quickly!
Don't compete with others – your wedding should truly represent you as a couple.
Start with a budget and keep record of your expenses.
Make lists, and more lists. Especially if you are planning the wedding yourself – make sure you keep track of all the arrangements.
Get quotes and do comparisons – prices from different service providers can vary greatly.
Be in the moment and don't sweat the small stuff, because everything will fall into place on the day.
Take those 5-10 minutes that we mentioned. Take it all in…and enjoy the moment – the night goes by so quickly!
SERVICE PROVIDERS
Venue: Landtscap | Catering & cake: Two Chefs Catering | Photography: Pritti | Flowers & décor: Sitting Pretty | Video: Ebert Steyn | Bride's dress: Diaan Daniels | Jewellery: Larum Juweliers | Flowers for bride's hair: Sitting Pretty | Hair & makeup: Skoonlief | Bridesmaids' dresses: Forever New | Groom & groomsmen's attire: Eden & Co. (custom leather suspenders) + Bakgat Ontwerp (badges & bow ties) | Hiring: Authentic Planning (ceremony chairs and gazebo) | Vehicle: Classic Kombis | DJ: Cape DJ's


Save