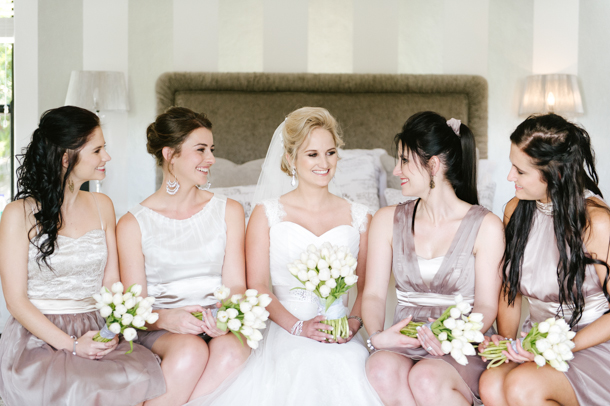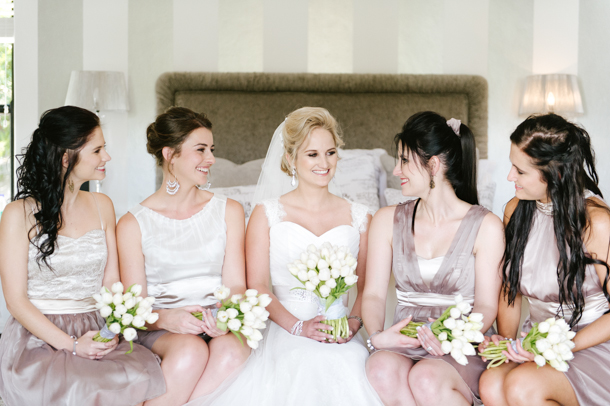 Today's bride and groom are, quite simply, my kind of people. Carin's philosophy of weddings could probably be my motto for life: good food, enough drinks, excellent music – add in lovely people and a gorgeous view and that's pretty much all you need to be happy as far as I'm concerned. Luckily the couple had both of those too, surrounded by family and friends and getting married in the heart of the Cape winelands at Brenaissance. I love the classic style of their wedding, the perspex decor accents, the white tulips, the duck egg blue tablecloths, Carin's pretty dress, her mismatched bridesmaids and OMG I love their food stations. Like, LOVE. Such delicious and fun combinations and there's even a braai station! Stylishly presented, of course. It's the perfect combination of old school elegance and minimalist modernism, and it works perfectly. Plus, there are the crazy beautiful pictures taken by Yolande Marx. So what are you waiting for? Get pinning!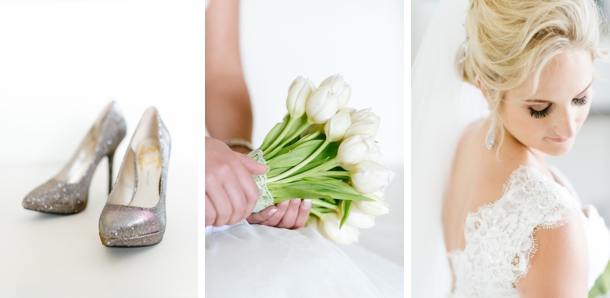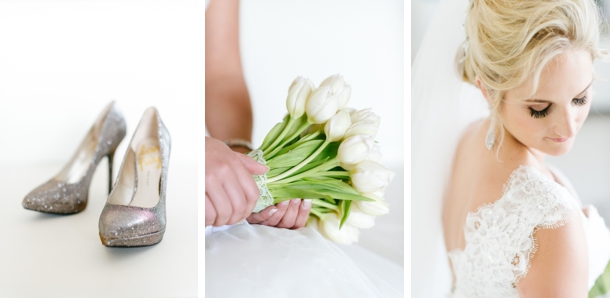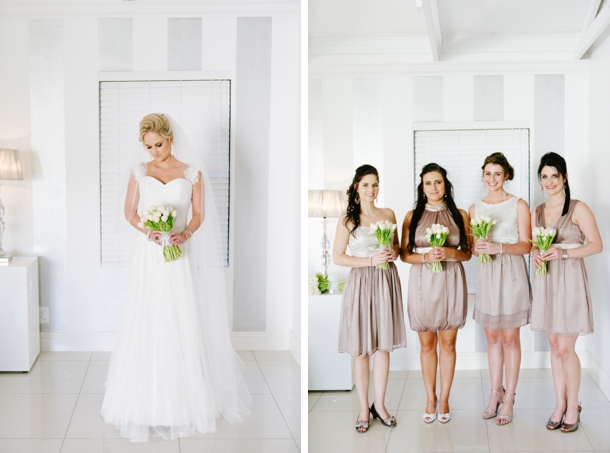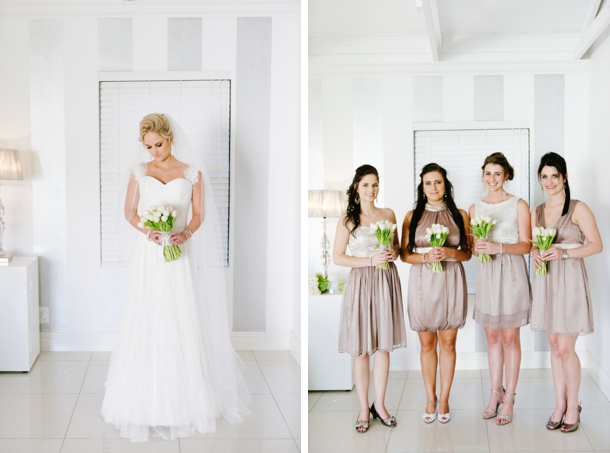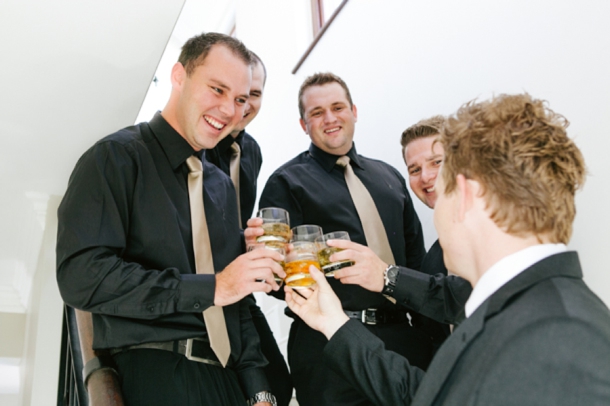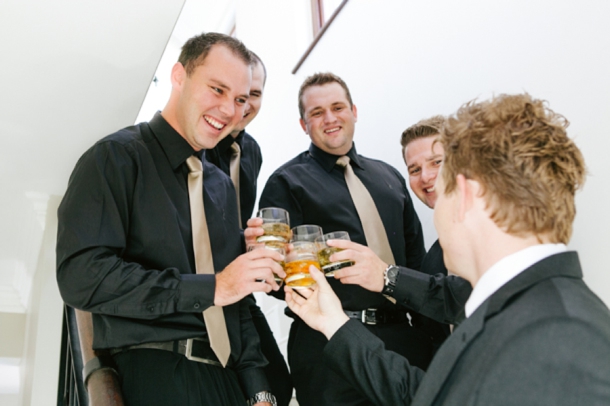 From Carin:
Marius and I met in high school in Klerksdorp, in our matric year, so we've been together for seven years. The engagement was a total surprise for me though – we went to Ritrovo restaurant in Pretoria where the chef had prepared a six course dinner for us with wine pairing. Marius had arranged for us to sit in the cellar and everything was just perfect – however, I still did not realise this was it! By the fourth course (the duck, my favourite) he proposed. He'd arranged with my family and all our friends to meet us afterwards for the engagement party – I was surprised to find out EVERYONE knew except me! It was amazing for me to be able to enjoy this special night with everyone who is important to us.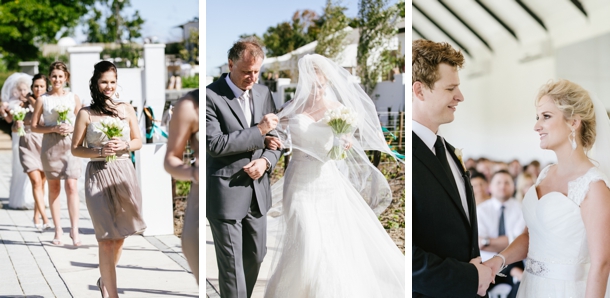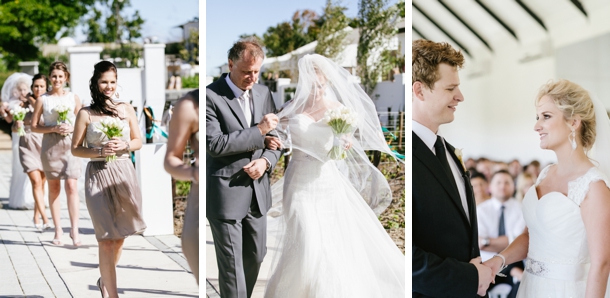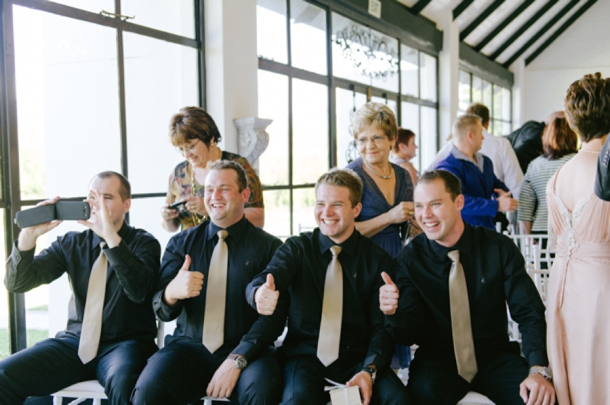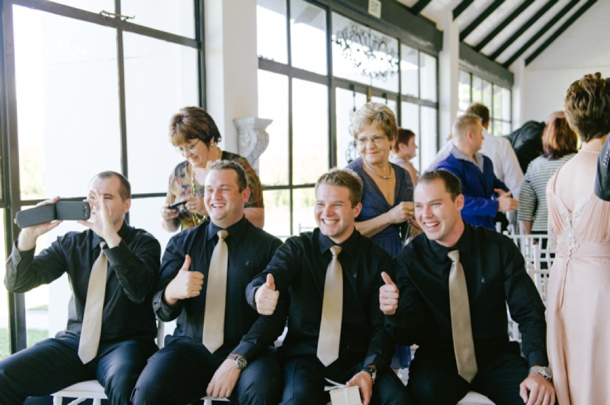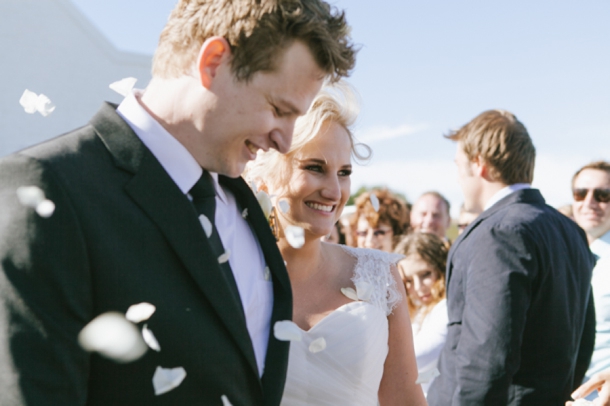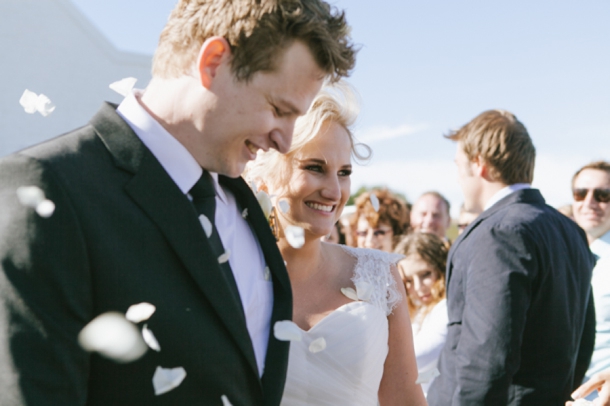 Marius and I absolutely love wine and food as evident by the way he proposed and that's why we HAD to get married on a wine farm. So we went to Cape Town for a weekend and visited a few venues. Brenaissance was the second venue I had a look at and we fell in love with the place. Both of us were crazy about everything. I had no idea of what my perfect wedding day should look like, but I knew that this was the perfect place. We both are not creative people (I'm a CA and Marius is an advocate), so I left the detail to my co-ordinator to guide me in the right direction. I just wanted it simple with not a lot of detail on the table and not a lot of colour. The most important thing for us both was that everyone should remember the day and enjoy everything about it!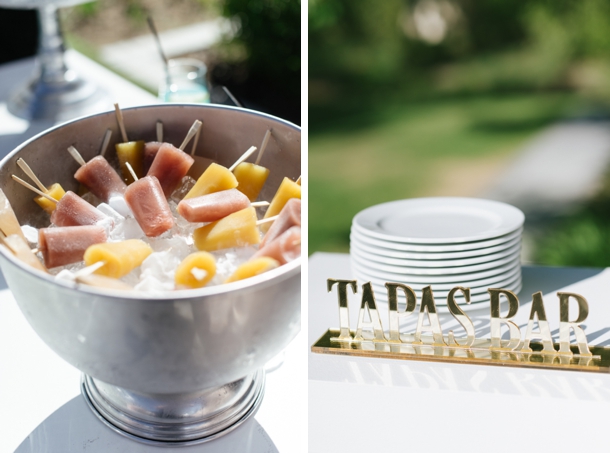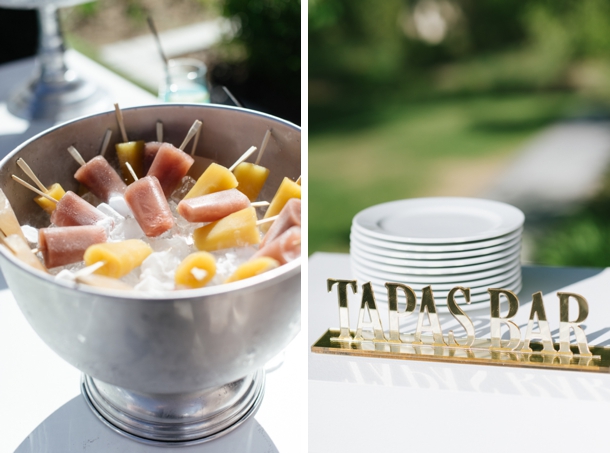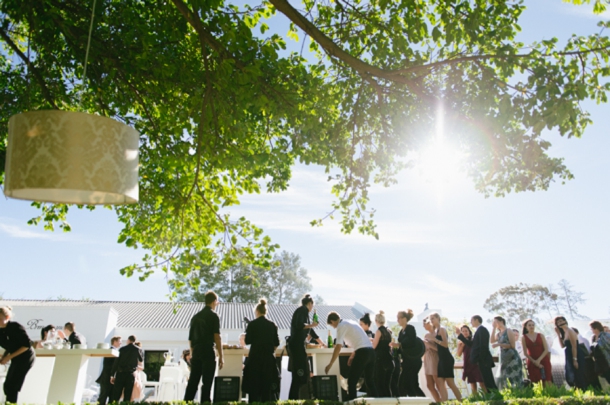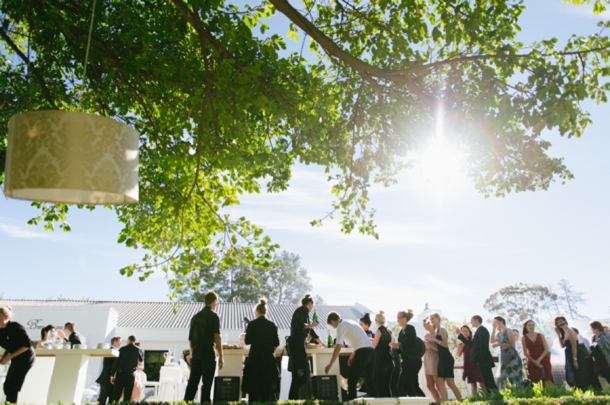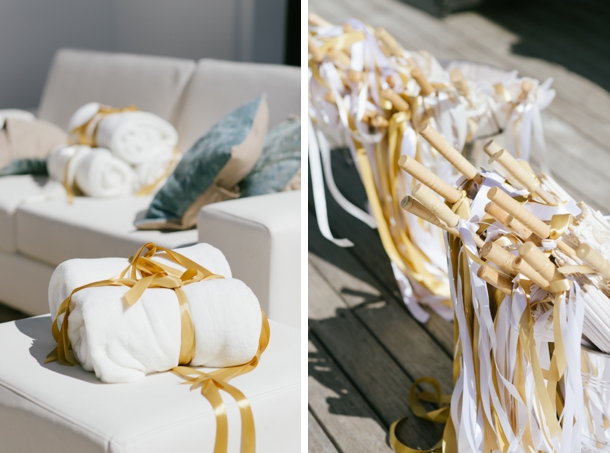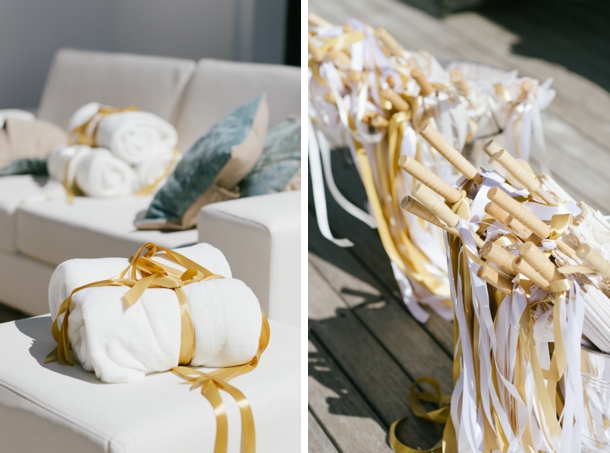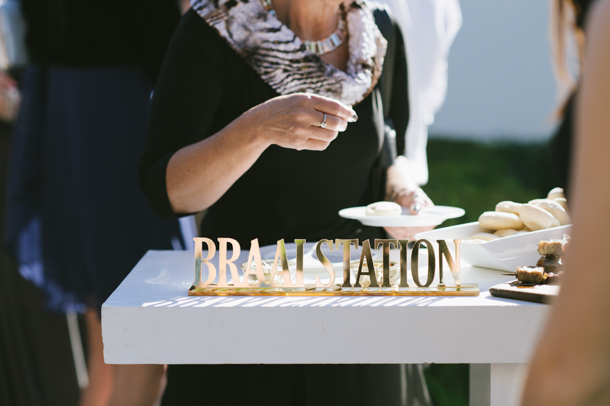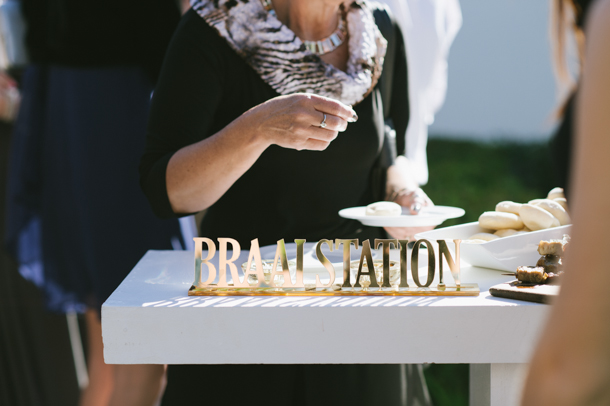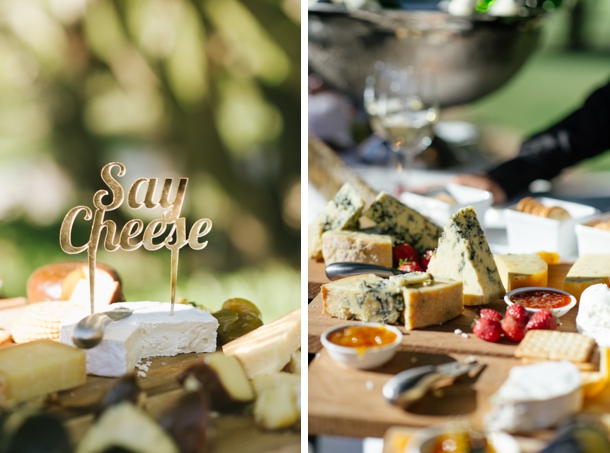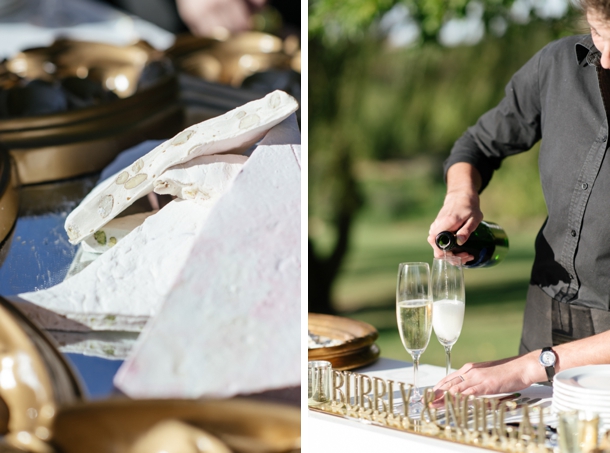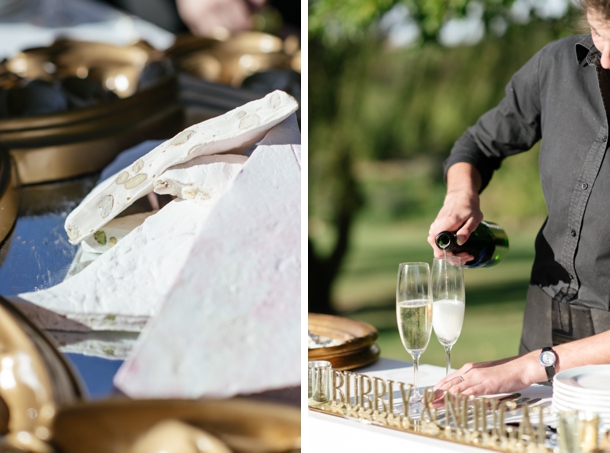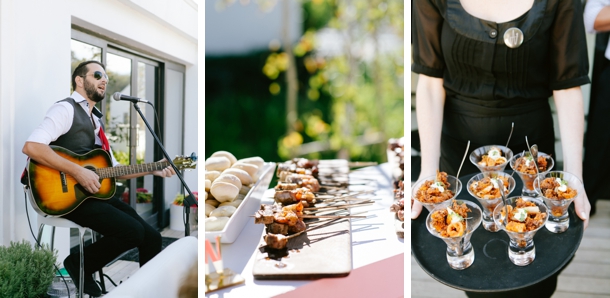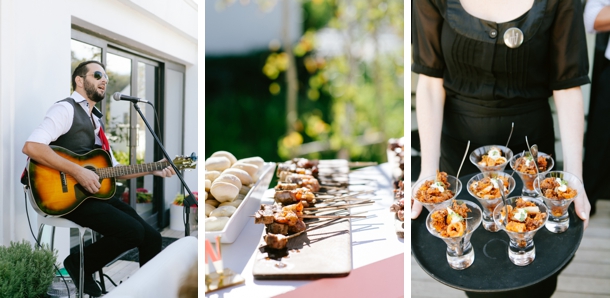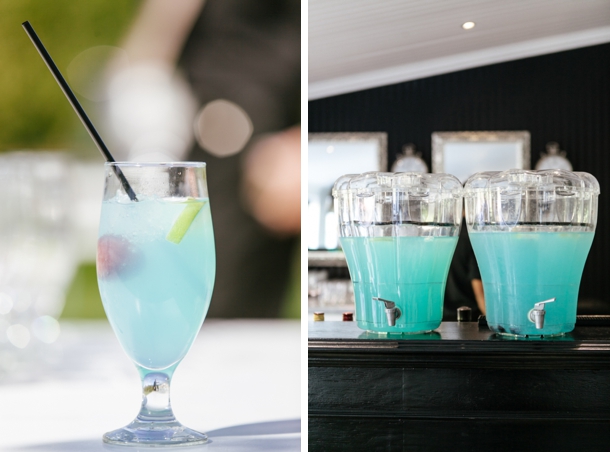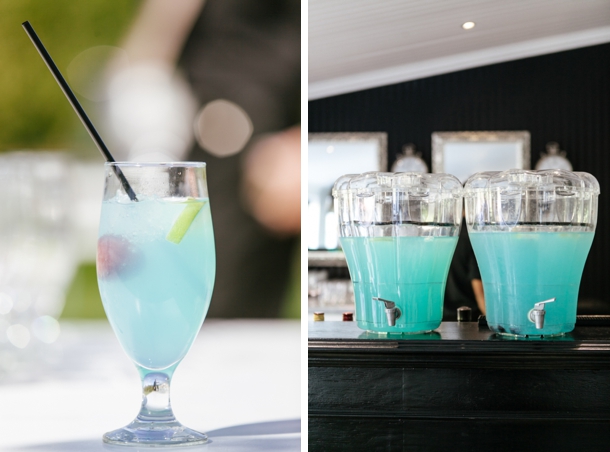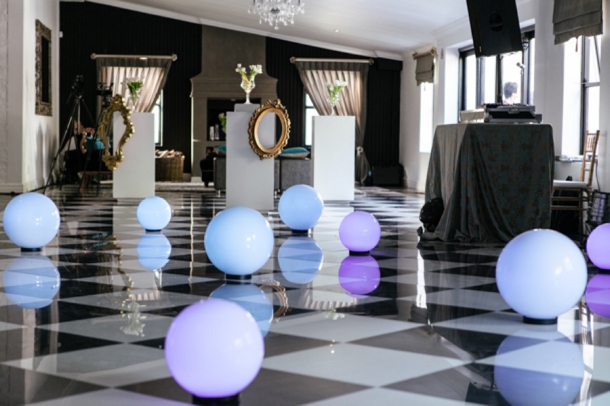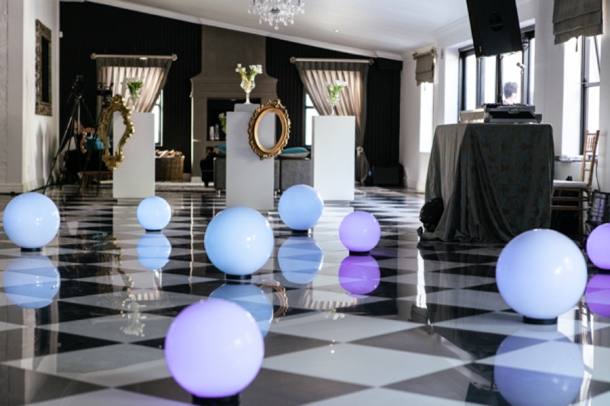 Anyone that knows us would vouch that we love good food, wine, live music and great friends and our wedding day was exactly that! Our food was amazing and we had various stations outside for the guests while we were taking the photos. There was a red wine & chocolate station, white wine & cheese station, a braai station where the chefs prepared calamari, prawns, kebabs, etc. on a open fire and a bubbly and nougat station. Newton performed live music throughout the night, which set a stunning mood. We also had Heinz Winckler performing our welcome song live when we entered the reception – he is such a good entertainer and this was a surprise for us both!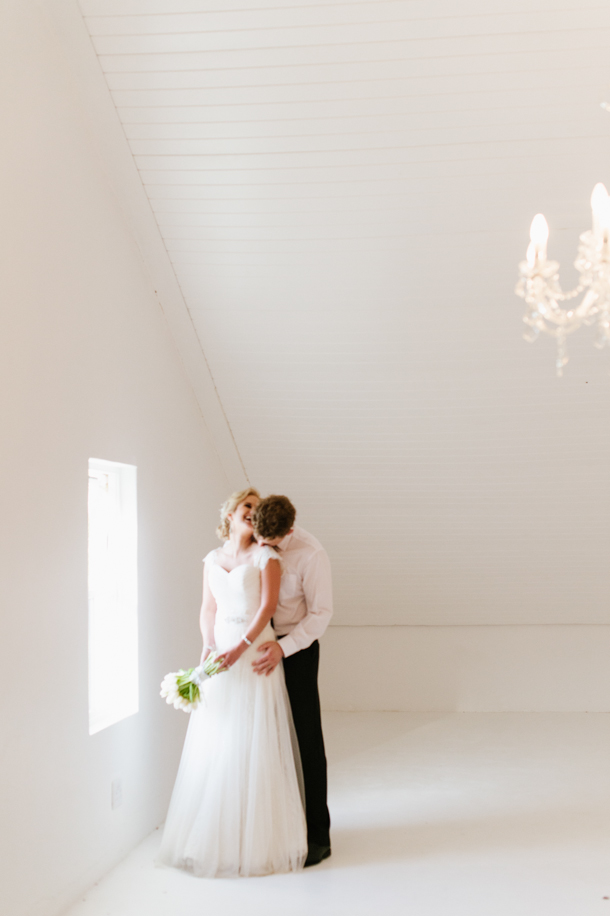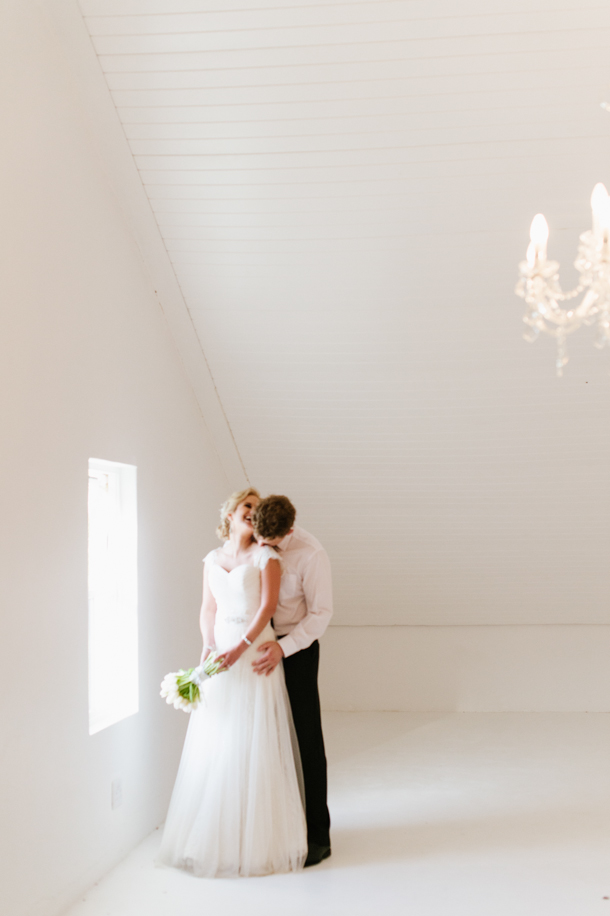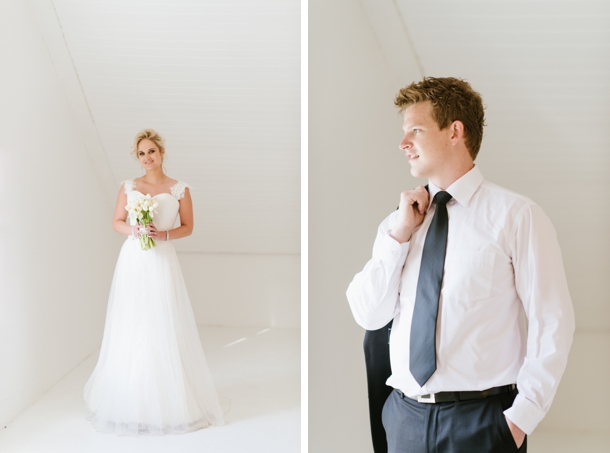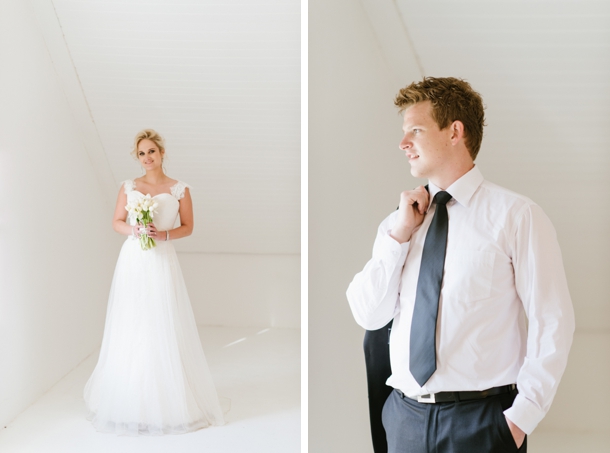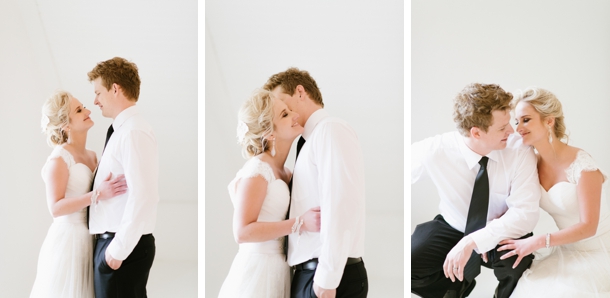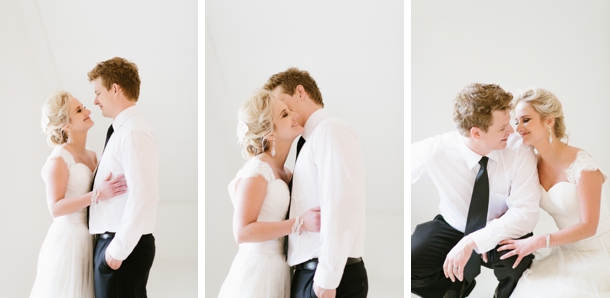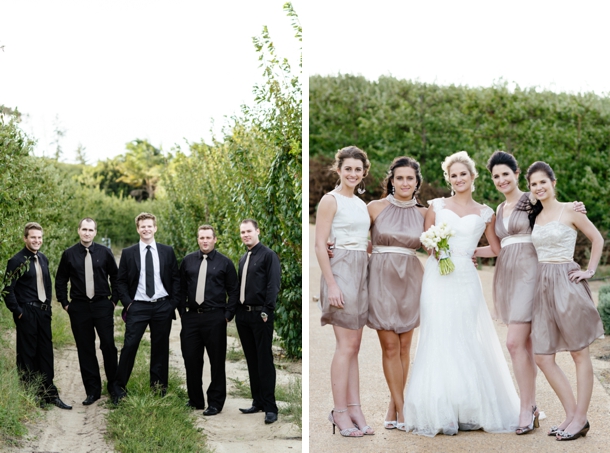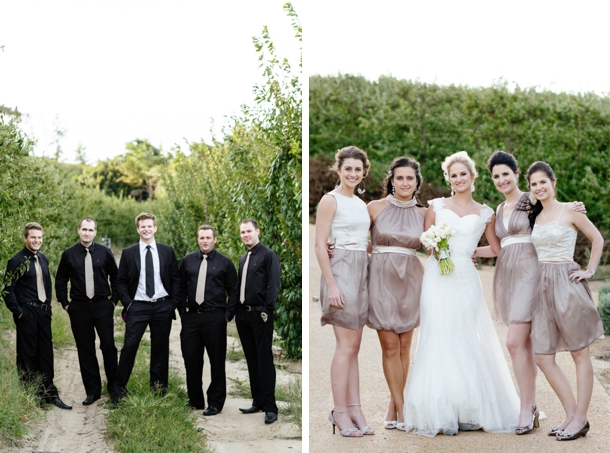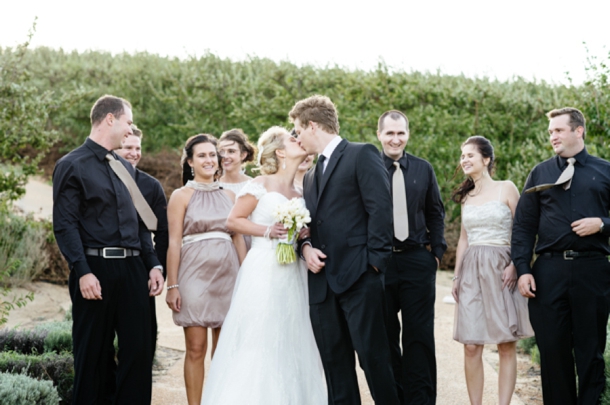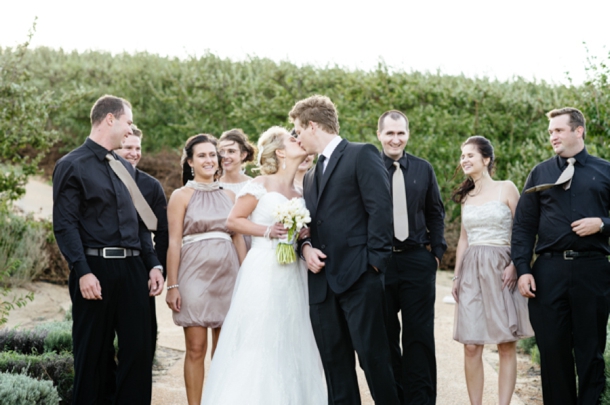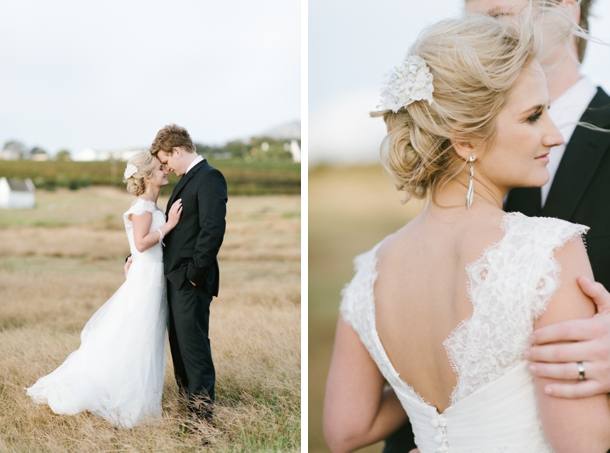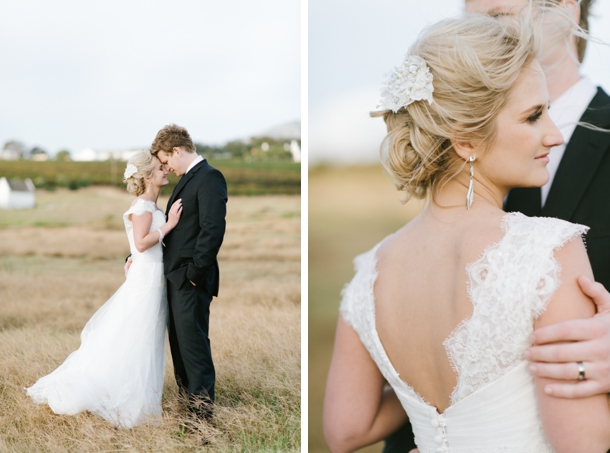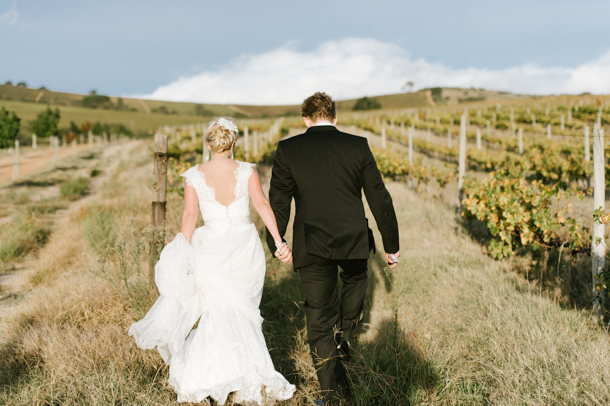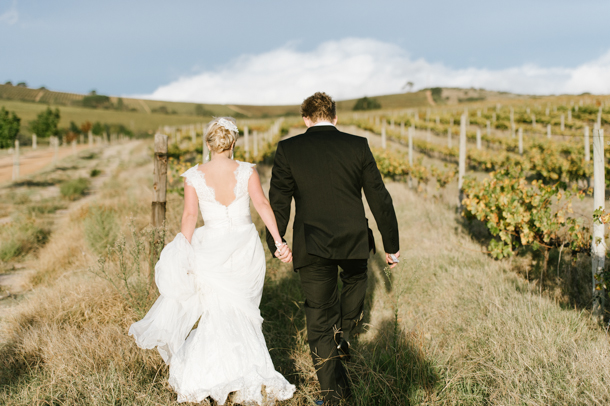 As well as the surprise performance, one of the other highlights of the day for me was when Marius said 'I do'. Not that I expected him to say anything else! But it was so amazing to hear him make that promise and know that it was the start of our entire lives together. I also loved my wedding dress, and the dance with my father. I would really encourage brides to keep this tradition going – it was really special to me!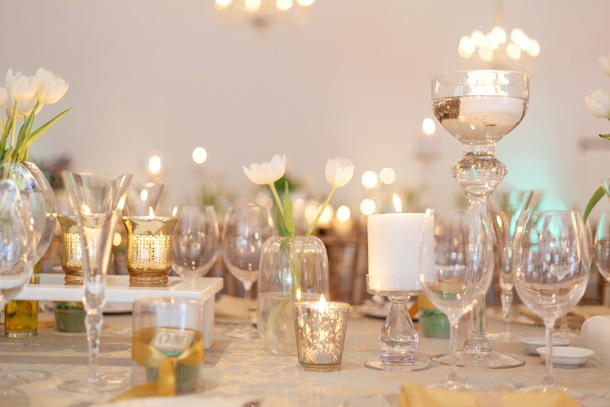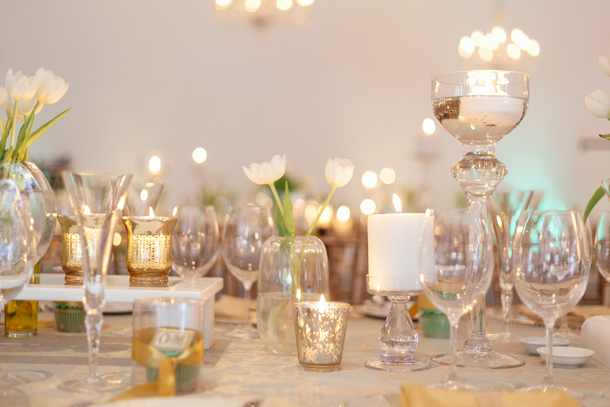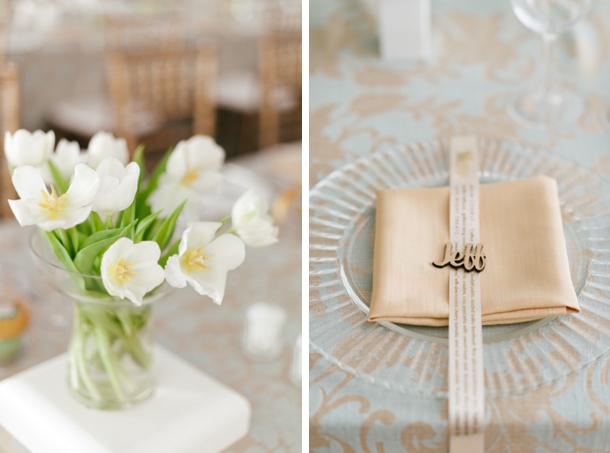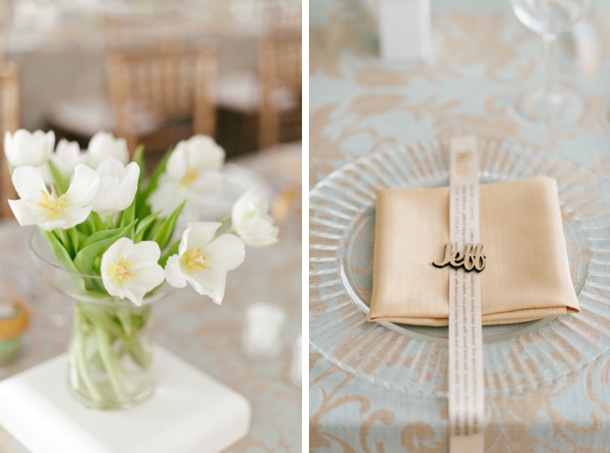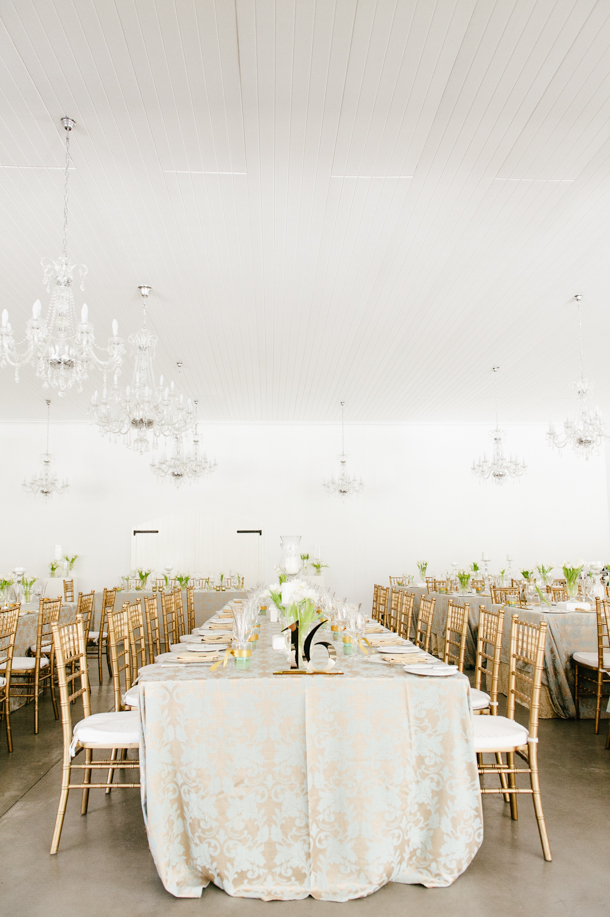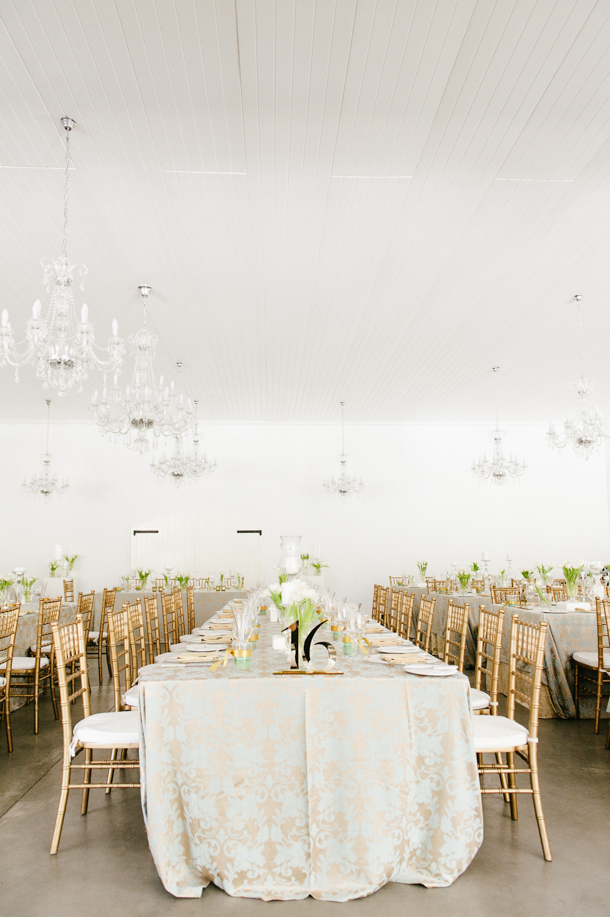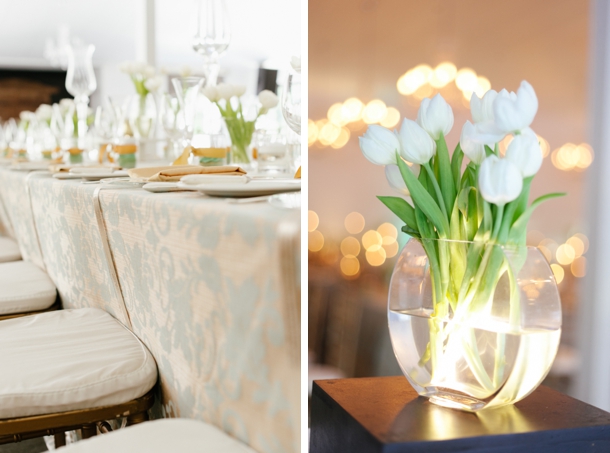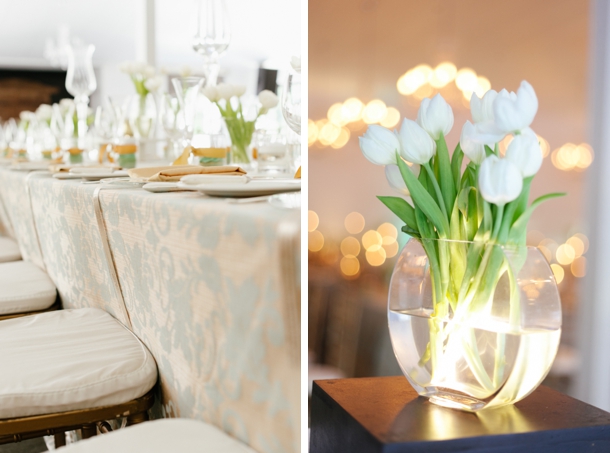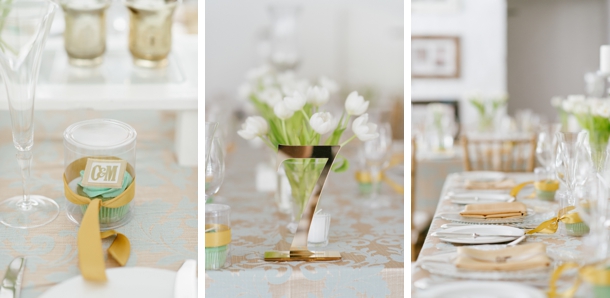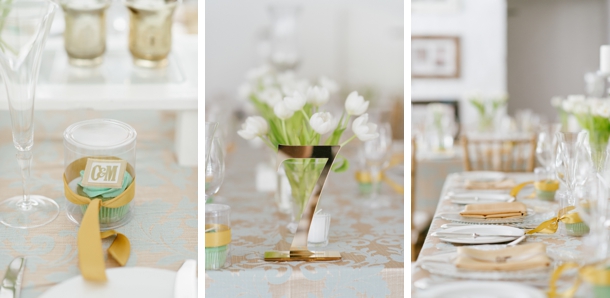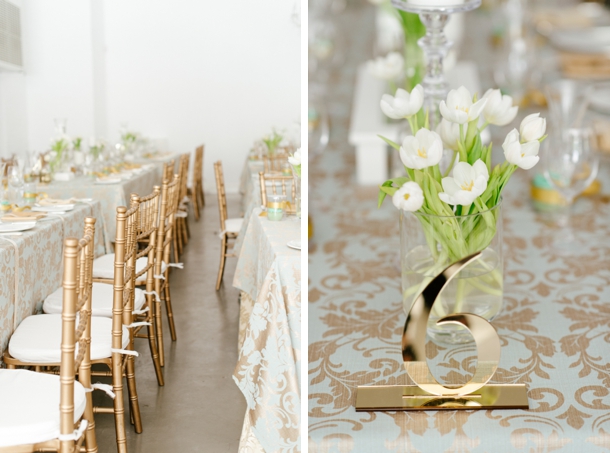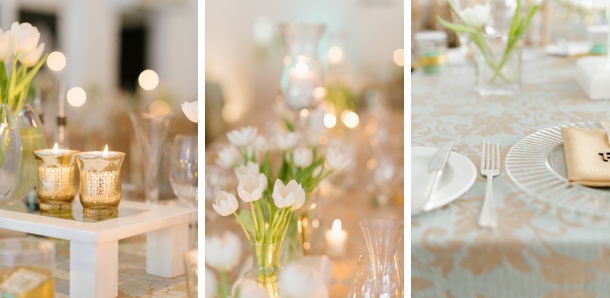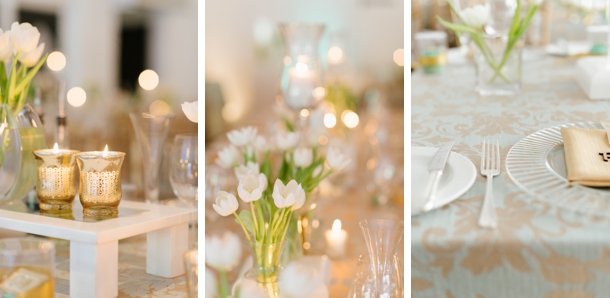 My advice to future brides is that if you have good food, enough drinks and excellent music, you can't go wrong!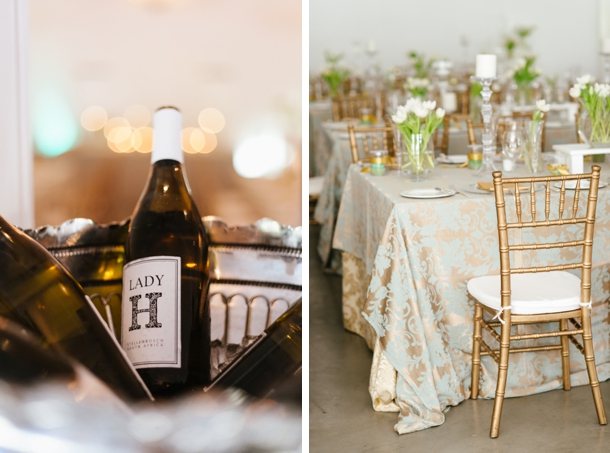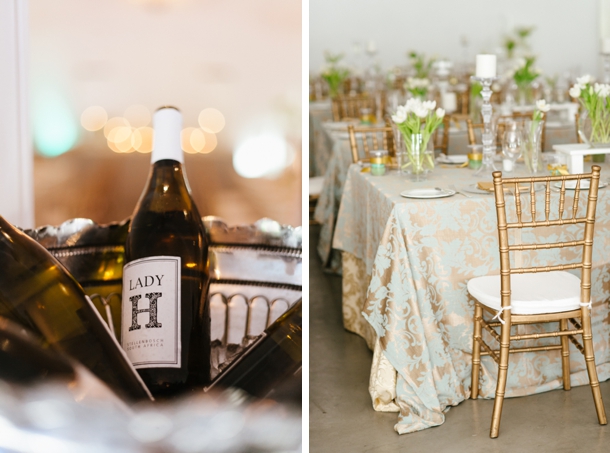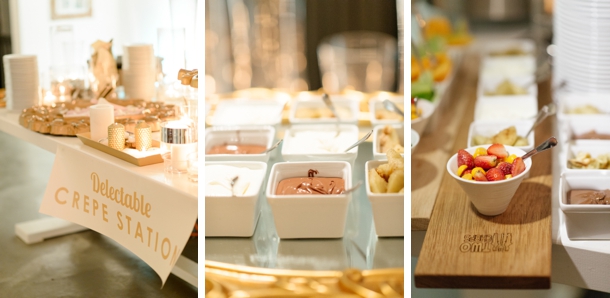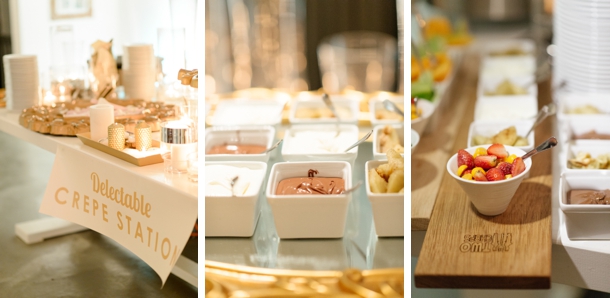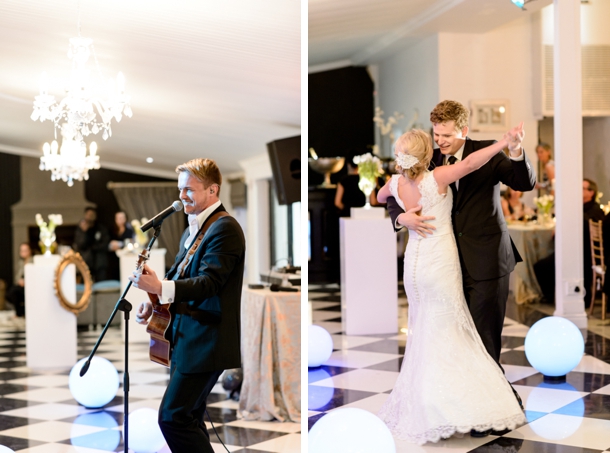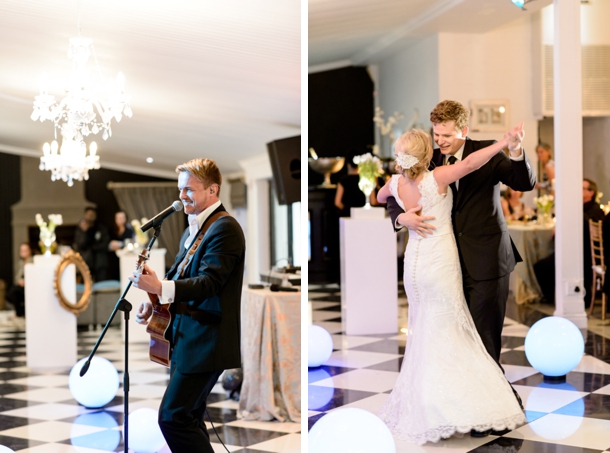 Thanks so much Carin and Marius for being on SouthBound Bride and inspiring us! And a big thanks goes to Yolande Marx – you know the story, head over to her blog for more more more!
SERVICE PROVIDERS
Venue: Brenaissance | Catering: Two Chefs | Photography: Yolande Marx | Co-ordination: Karla Oetler for Absolute Collection | Flowers & decor: Leipzig | Lighting: Something Different | Cake: Cakes by Wade | Bride's dress: Anel Botha Couture | Hair & makeup: Helga Bridal | Bride's hair: Rene van der Sandt (Design X Hair studio) | Hiring: Urban Tonic
SBB ♥ Leipzig Wedding and Functions & Two Chefs Catering, featured members of our Directory