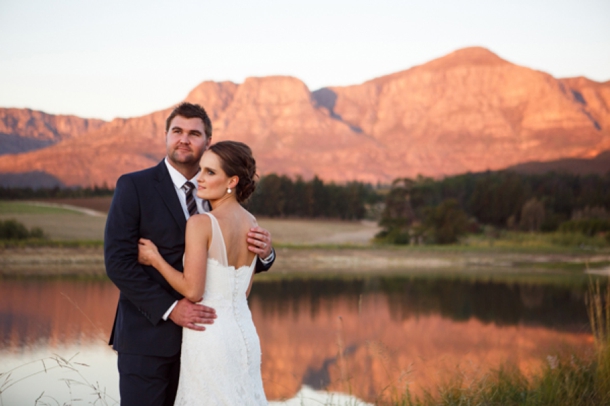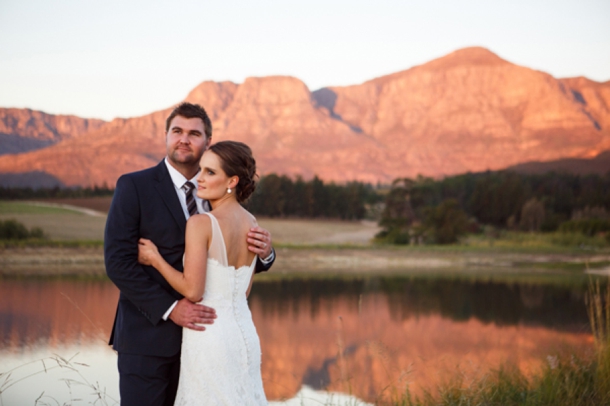 I have such a special wedding for you today – I am absolutely head over heels in love with it! I just adore when brides decide to flex their creative muscles and come up with details and ideas that are personal twists on things they might have seen at other weddings – it really adds that 'ooh factor'. Well, today's gorgeous bride outdid herself – there are so many clever ideas here. Lasercut proteas (LOVE!) in between real proteas and other florals (themselves a twist on the traditional, with fruit and veg included), writing in the signature palette of navy and olive green used as part of the clean, contemporary decor, a salt motif (SO original!), and more. Kleinevalleij is the perfect backdrop – a blank canvas where Philip and Anlika could paint their own picture, and paint it they did, with clean, sophisticated styling that still manages to be warm and welcoming. Lucky for us, Anlika's sent on loads of advice, so be sure to read to the end of the post so you can learn from the pro! The beautiful pictures are by our friend and sponsor, Andre of Vivid Blue.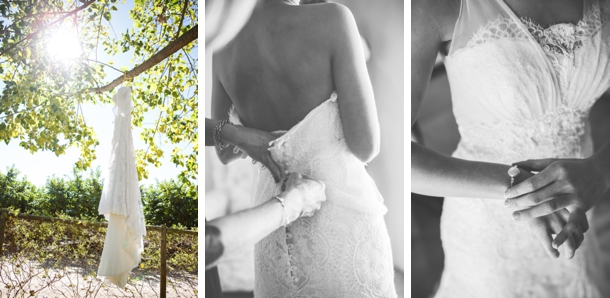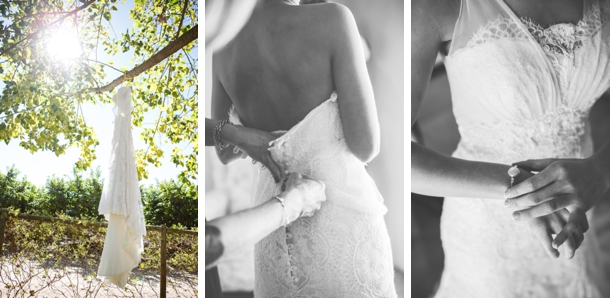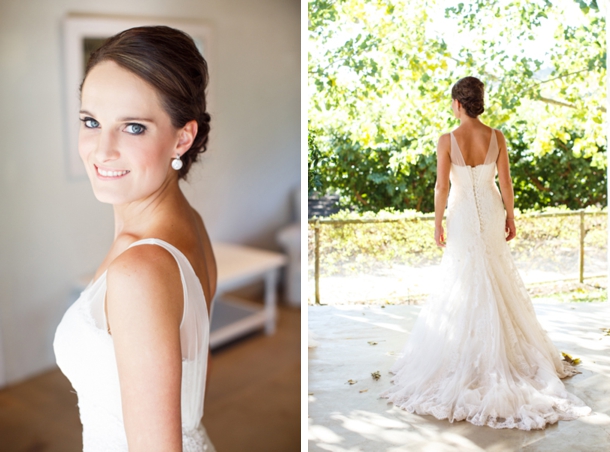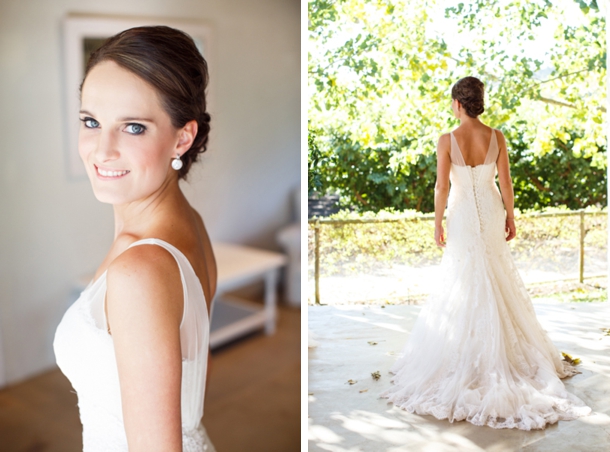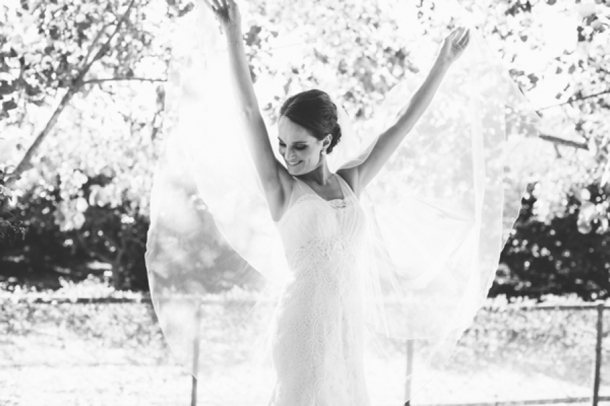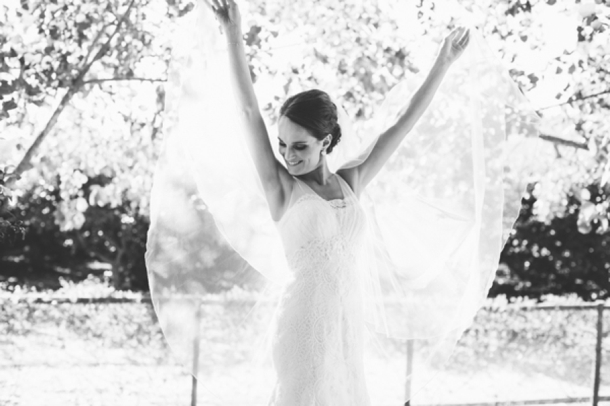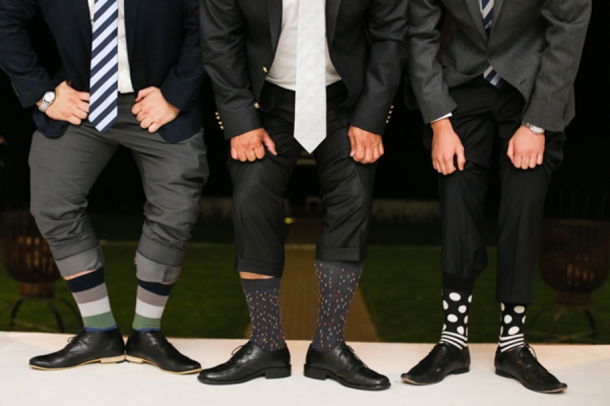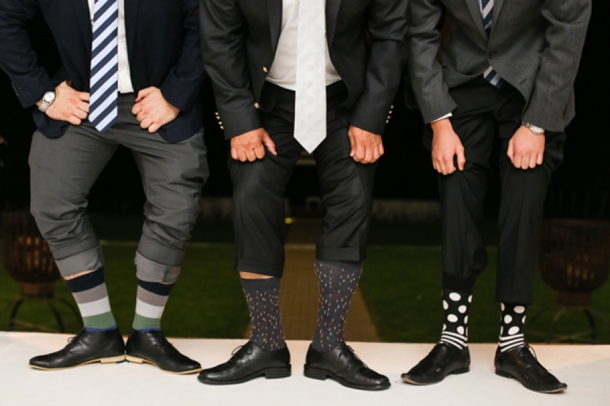 From the lovely Anlika:
Both of us grew up and went to school in Bloemfontein. We knew about each other but never had a chance to be properly introduced. In 2009 we reconnected at a mutual friend's wedding. From when our eyes met, to exchanging numbers, facebook chats, corresponding via emails and flying every other weekend between Cape Town and Bloemfontein, nine months passed, and then I made the biggest decision of my life to move to Cape Town. The biggest and best decision by far!
Three years later, on a cold but ordinary long weekend, we decided to go away so Philip booked a camping spot near Robertson just for the two of us. We had a lovely time on the Friday and Saturday, but unexpectedly the wind came up in the early hours of Sunday morning – in short, we were back in Cape Town by 9am! Philip did not have a specific strategy, but with the ring safely in car the whole time, his main idea had been to propose to me in the field while riding our bikes and enjoying a glass of wine, surrounded by the mountains. Due to the weather situation he had to think quickly on his feet. Back in a rainy Cape Town, he spoilt me with a big screen movie and a meal and that evening he demanded that he wanted to spoil me with a warm bath, wine and a Weber dinner. Not expecting anything at all he surprised me with a bunch of flowers after dinner and in the same movement he went down on one knee! Everything happened perfectly.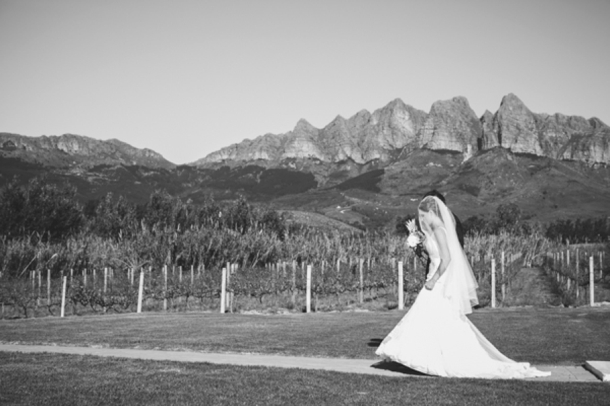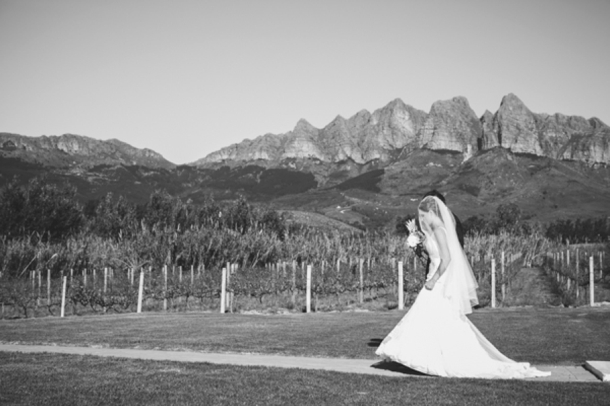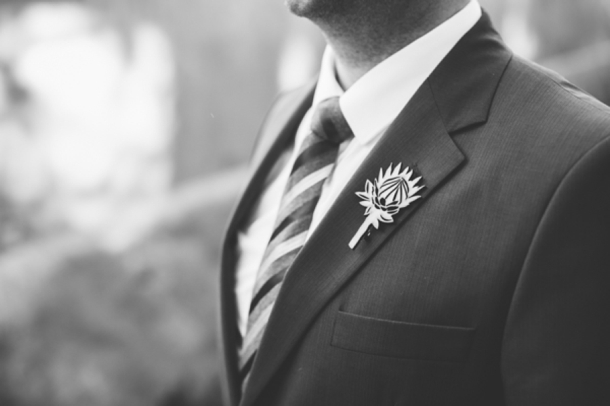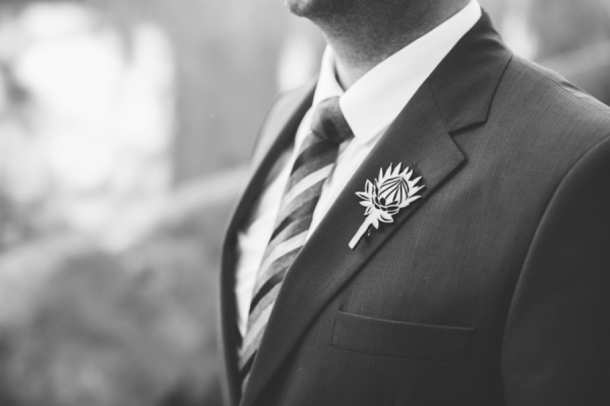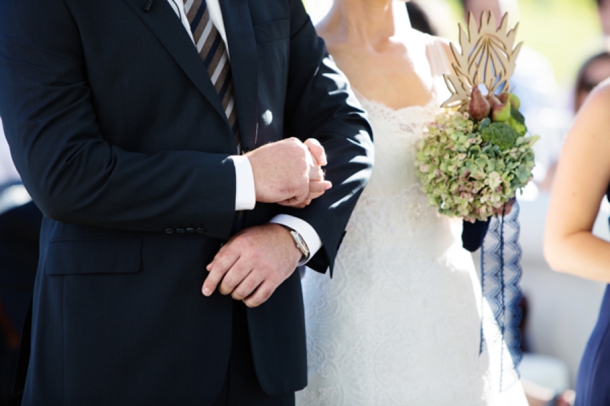 I fell in love with our venue, Kleinevalleij, at first glance. The white backdrop caught my eye because it gave us a chance to add our own personalised touch with the beautiful mountain backdrop to enhance the scenery. I hadn't had a picture perfect dream wedding as a little girl – all I knew is that I wanted a fresh, classic, contemporary look with a dash of extraordinary elements. I'm not a 'girly girl', so I stayed away from the typical pastels, bird cages, roses and fairy lights look. Both Philip and I love earthy, warm autumn colours, so we used our favourites – charcoal, navy blue and olive green. I created the decor with a less is more approach: clean lines and a symmetric look, from the tables to the ghost chairs to the flower choice, to where which colour was repeated, etc.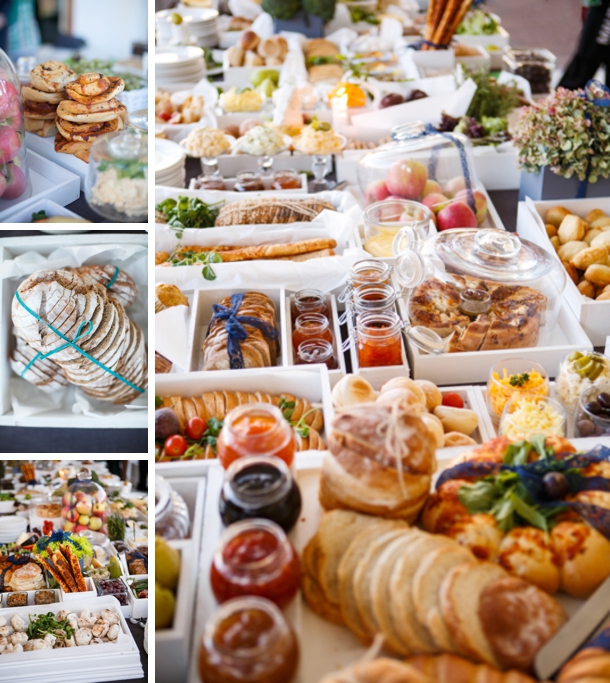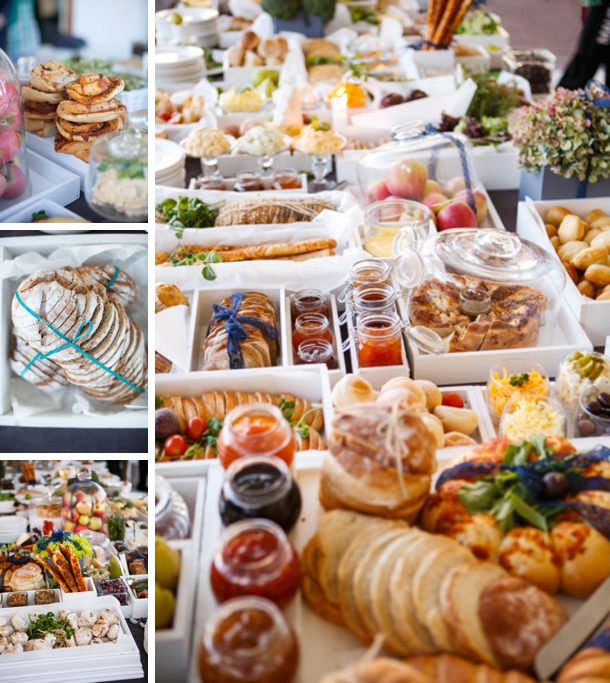 I love anything with a twist or symbolic meaning, so we did not have a specific theme for the wedding, but we used a subtle "salt theme" throughout that had a symbolic Biblical message. During the ceremony, our guests shared a 'salt covenant' with us and the tables were named using idiomatic expressions about salt. We used mixed personalized salt grinders on the tables to symbolize that we are going to be grounded in life but still are a unit, etc. I used navy blue as my main accent colour because it has a warm, stylish and royal element to it and is not often seen as a colour used at weddings. Another unusual element was the vinyl stickers – not only a practical idea, but I didn't want to have extra 'goedjies' that took space. The accent colours were also displayed in the flower arrangements with a twist – laser cut proteas (my favourite flower) in between fresh proteas and other flowers, and extraordinary elements such as broccoli, red apples and the small pears in my bouquet.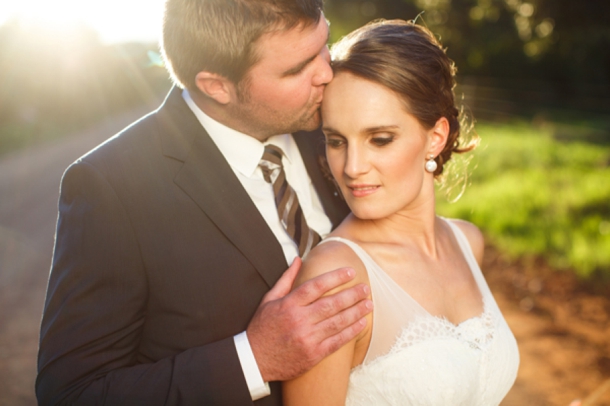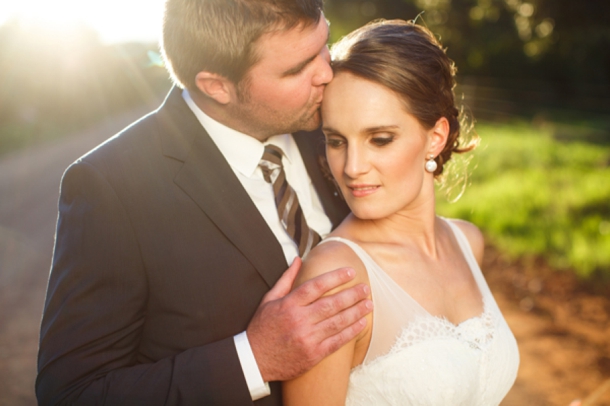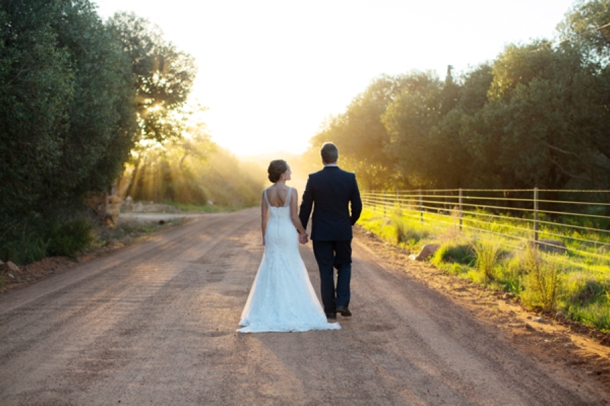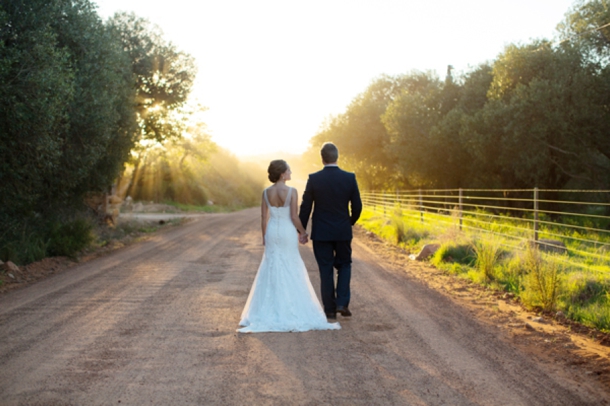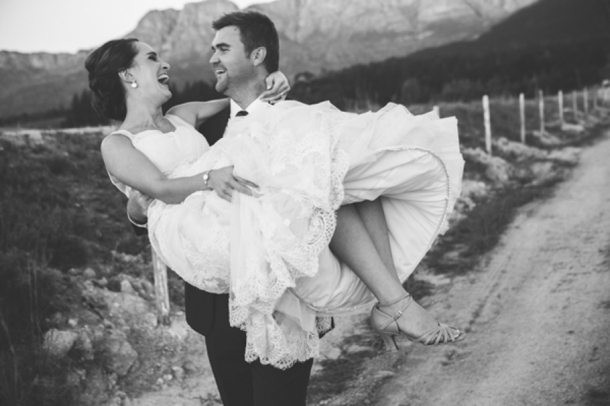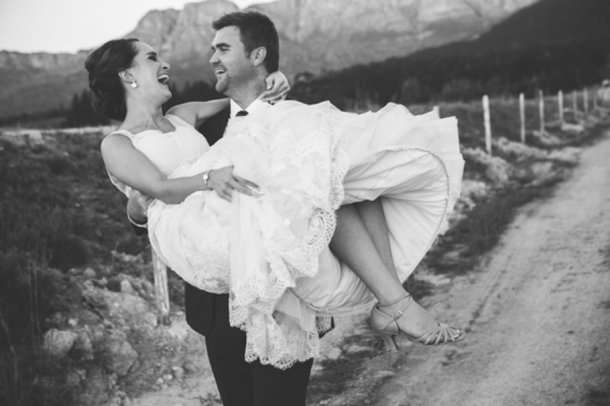 Kate Middleton was my inspiration for my wedding day look – the overall look I wanted to display was elegance with a feminine touch. I specifically wanted a dress covered in lace, big drop pearl earrings as my only accessories, an updo and sophisticated make-up. I had earrings and bracelets custom made for my two bridesmaids, two moms and myself. The freshwater pearls I specifically chose because they are very scarce and different from your normal pearl shape. The baguettes on both the earrings and bracelets rounded off and represented my wedding ring that consists only of baguettes.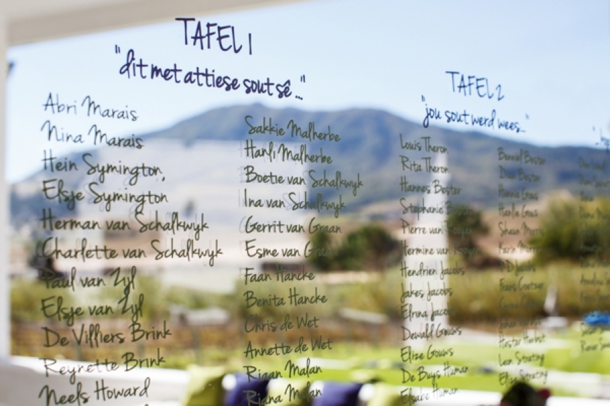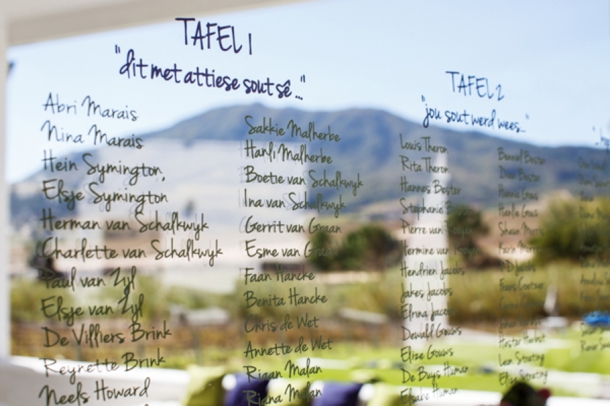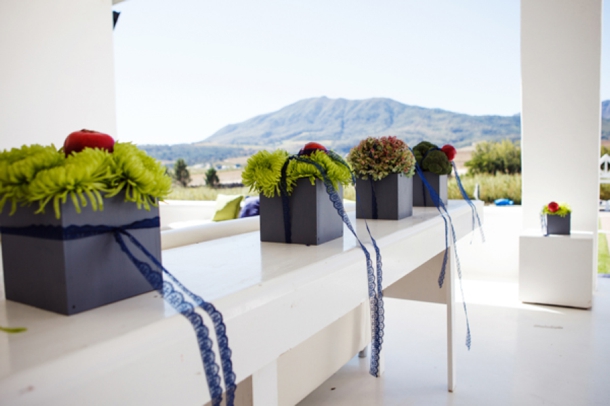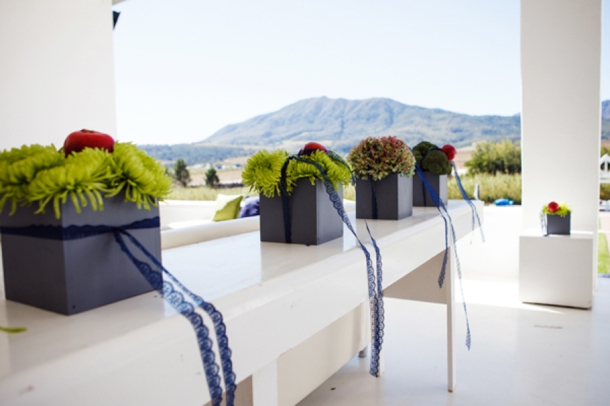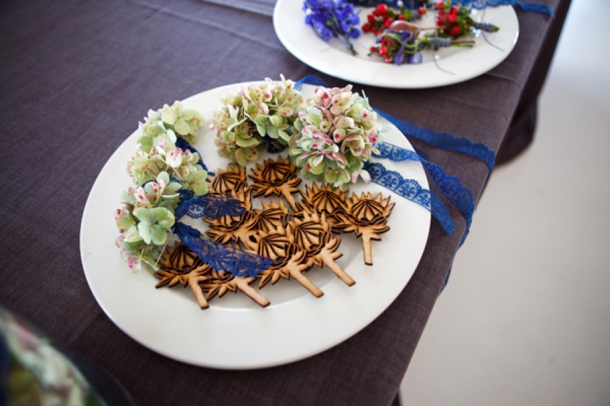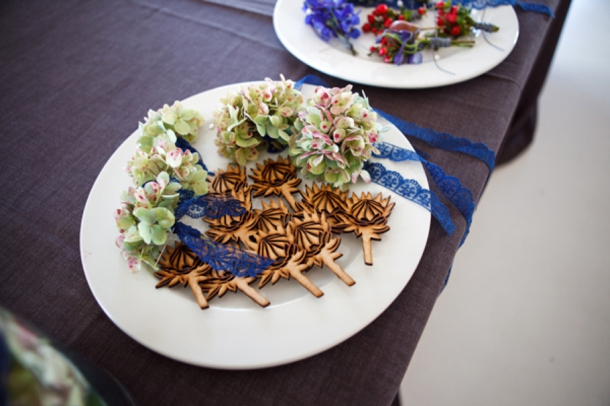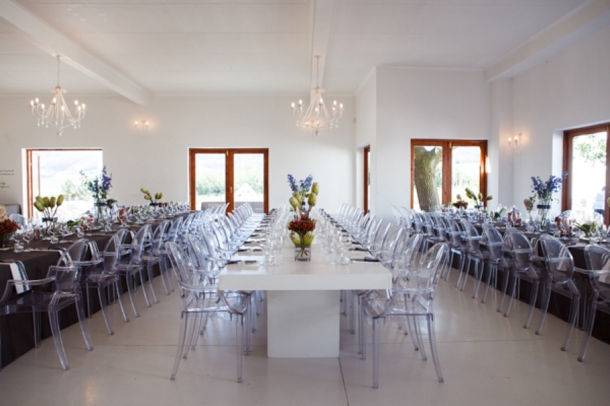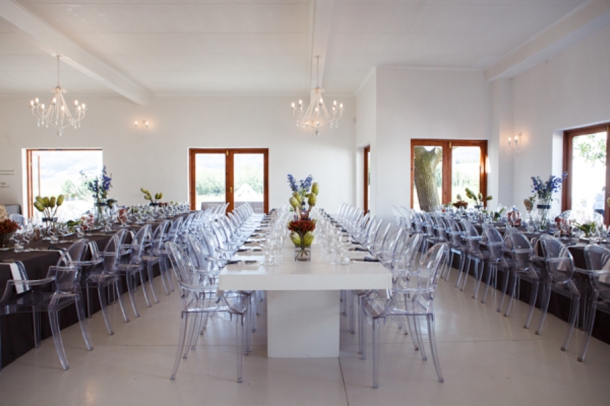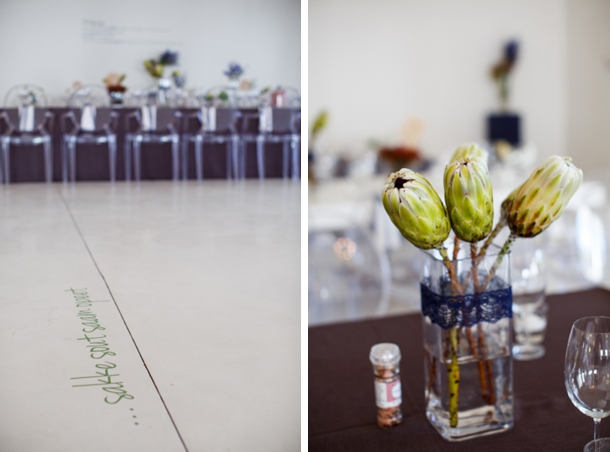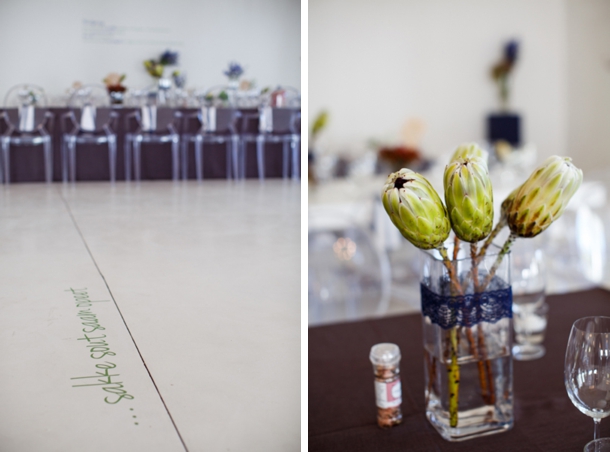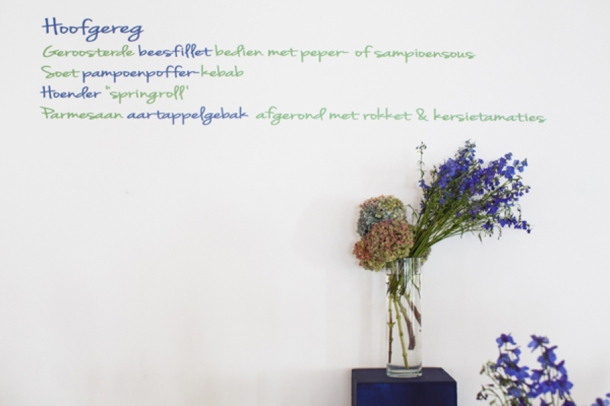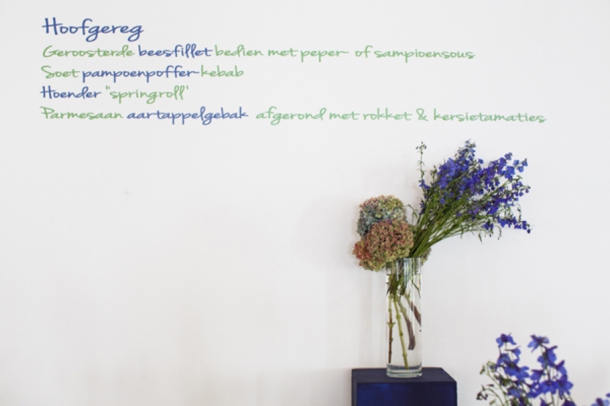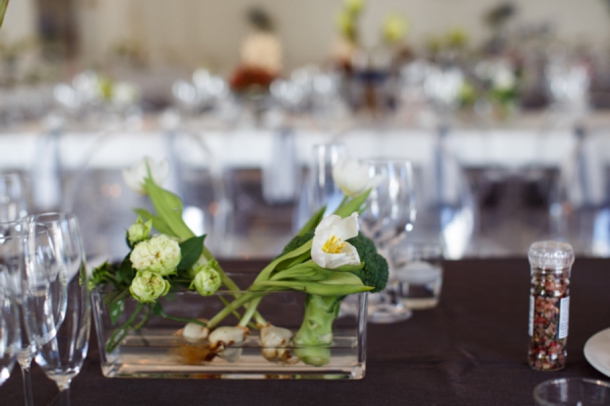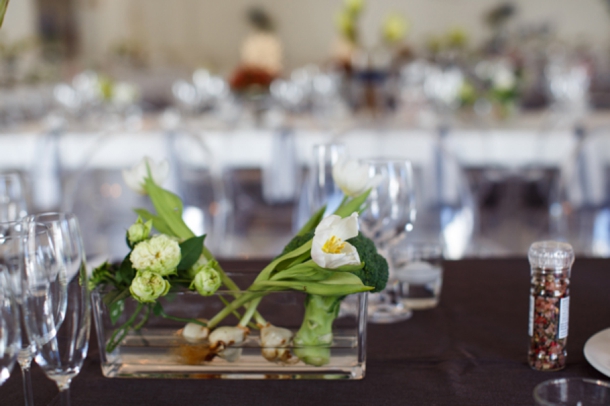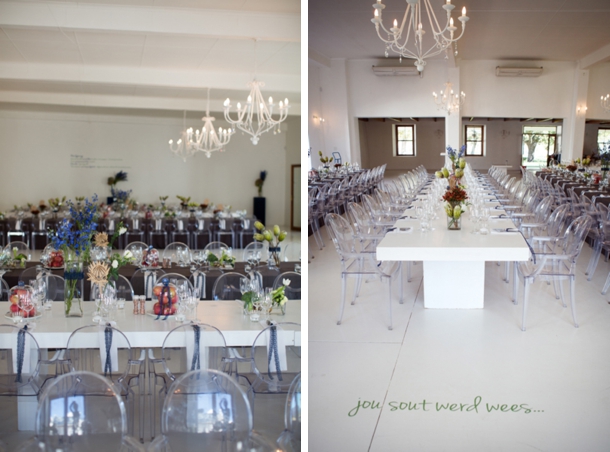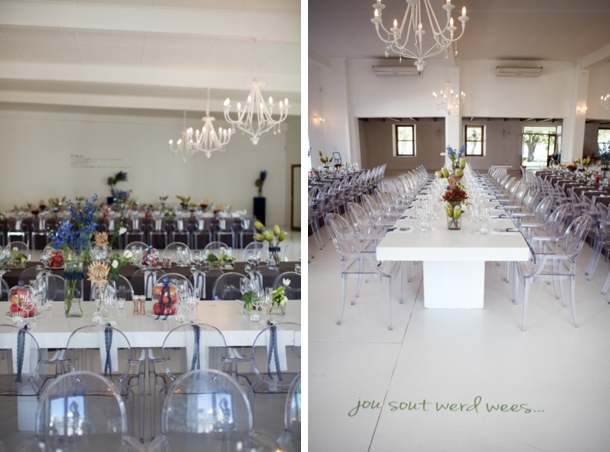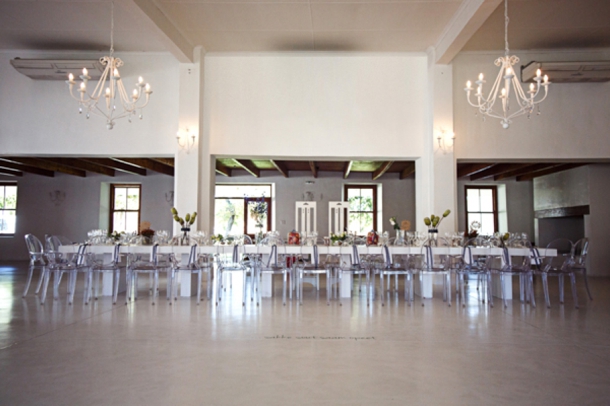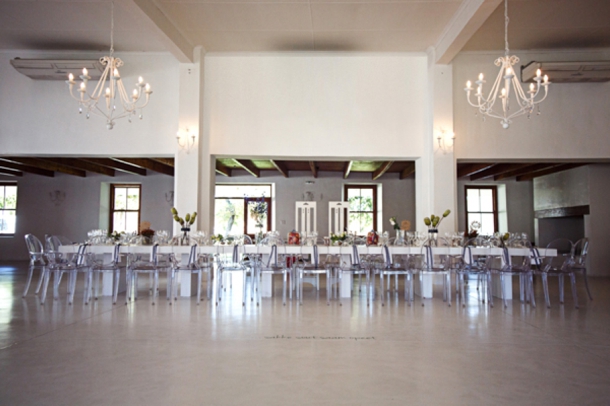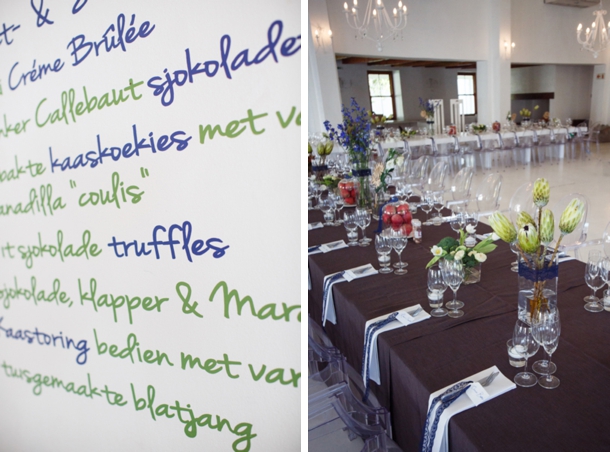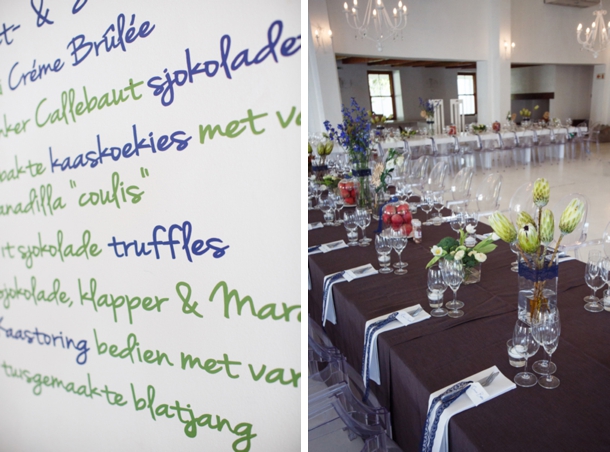 The moment the doors opened and I took my first steps down the aisle, feeling my most beautiful ever with a big smile on my face. "A Thousand Years" by Christina Perry played in the background and I knew with a satisfied heart: "this is it – I have loved Philip for a thousand years, and I am going to love him for a thousand more…"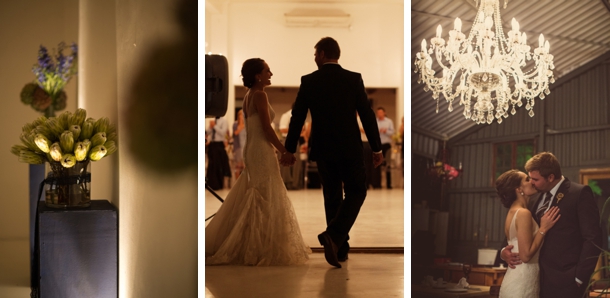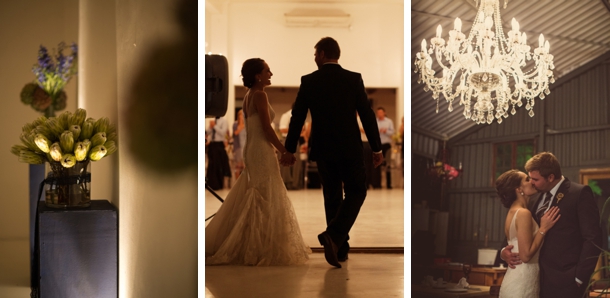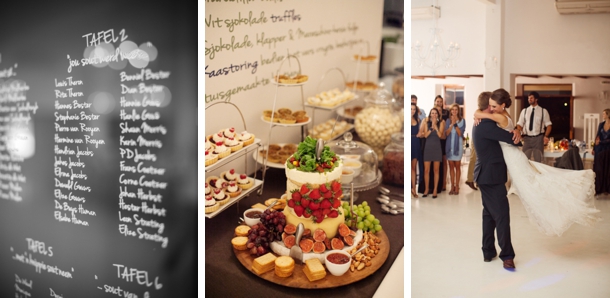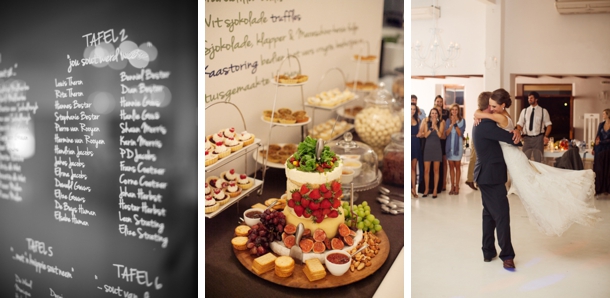 Time flies so quickly from the planning phase to being actually married! The best advice I got through the whole process was: "Embrace and experience every moment – the good and the teary moments – you are only a bride once. When you eat, eat, when you shower, shower, when you are putting on your wedding dress, forget about everything/everyone else for that moment and suck every ounce of the experience in."
General Tips from a "been-there-done-that" perspective:
Depending on when you are getting married or the amount of months you have to plan the wedding, embrace each phase, from the engagement to the honeymoon.
Take time to let reality sink in after the honeymoon – give yourself a couple of days up to a week to catch a breath.
The first few things you must book/ have a look at right away: photographer, venue (keep the number of guests in mind), DJ.
Begin with overall pictures/concepts – I got most of my ideas from Pinterest
Get your groom to look out for suits in all different sizes and colours and as you go try them on to see what colour and cut suits him. Don't leave this for the last week!
Give your groom things to be in charge of, for example, the beverages. Let the honeymoon be a surprise – it's fun and exciting not to have the slightest idea where you are going. Be satisfied with wherever it is – local or overseas, it is a privilege!
Don't leave the guest list until the last minute – it takes time and a lot of thought and can activate unneccessary tension. Make time to sit and go through everyone, all the different scenarios, family and friends. Make an overall list and then break it down from lists A-C, from the definitelys to the maybes.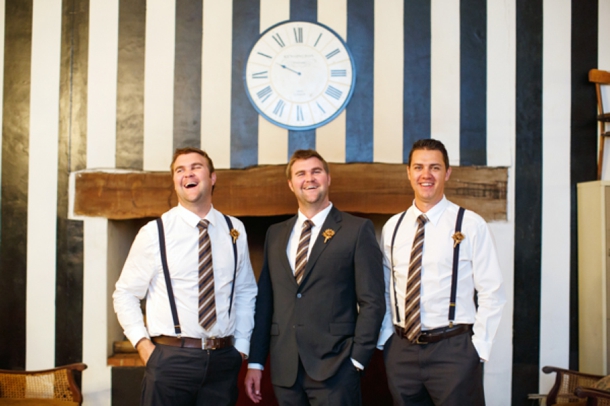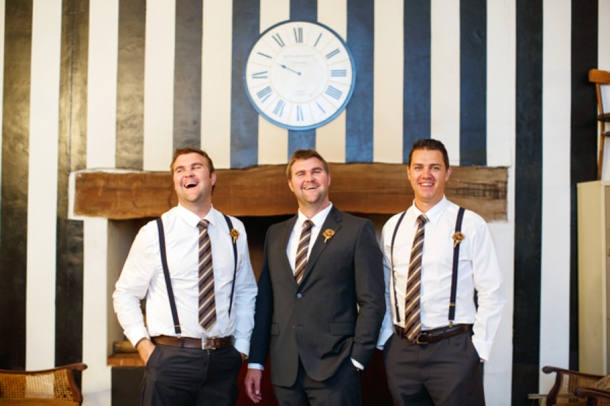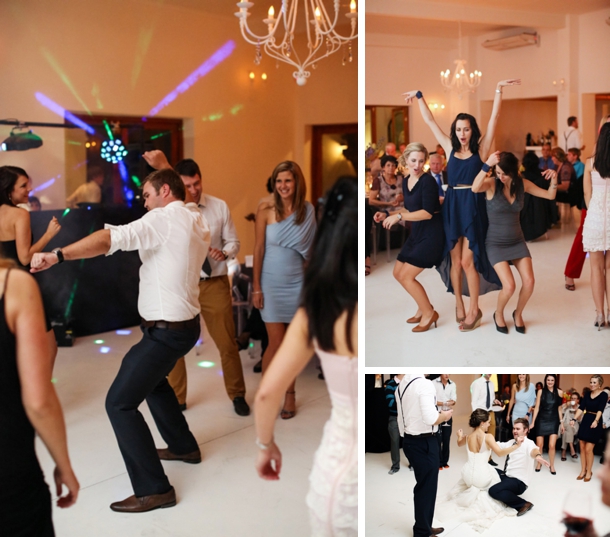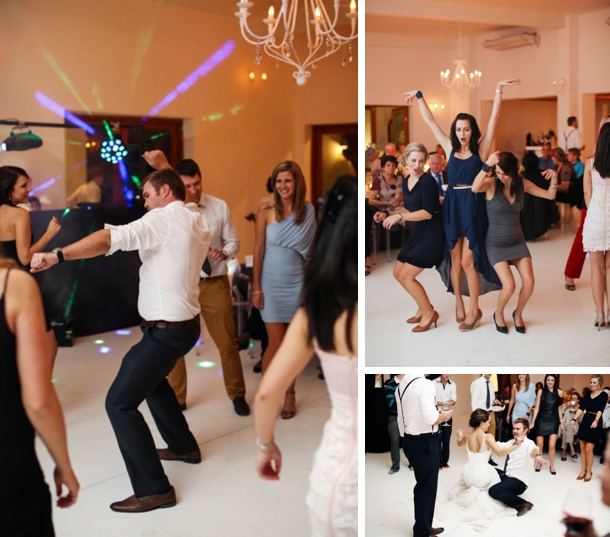 Everyone wants his/her day to be "something different". Your wedding day can be unique up to a point, because there are basic, traditional elements that will be the same at every wedding. Leave the basic things as they are but add your personal touch here and there. Divide your wedding day into four sections: getting ready, the ceremony, the pre-reception drinks and the reception itself. From there you can start to 'colour in your storybook' with details and ideas. What helped me most was to stick to what I knew, what I liked, and my gut feeling. And of course, hand in hand with your concept goes the budget – remember every detail costs money, so spend it wisely!
Thank you so much, Anlika and Philip – what a pleasure to share such an original wedding! Thanks go too to Andre of Vivid Blue – head over to his site for more from this wedding (and be sure to check out his other awesome work while you're there!)
SERVICE PROVIDERS
Venue: Kleinevalleij | Catering: Malita Joubert | Photography: Vivid Blue | Co-ordination: Hannes Maritz for Kraak | Flowers & decor: Elle Fleur | Cake: Liza Strauss | Bride's dress: Susan Ellis Steinhauser | Hair & makeup: Fralene van Niekerk | Ghost chairs (hiring): Wilgenhof Estate | Hiring: Ten of Cups | DJ: Gecko Entertainment | Video: Magic Hour Wedding Films | Vinyl stickers: Michelle Reyneke Designs | Jewellery: Stephani Botha | Lasercut proteas & boutonnieres: Lezannes Designs | Salt: Funky Ouma Salt | Wedding rings: Prins & Prins