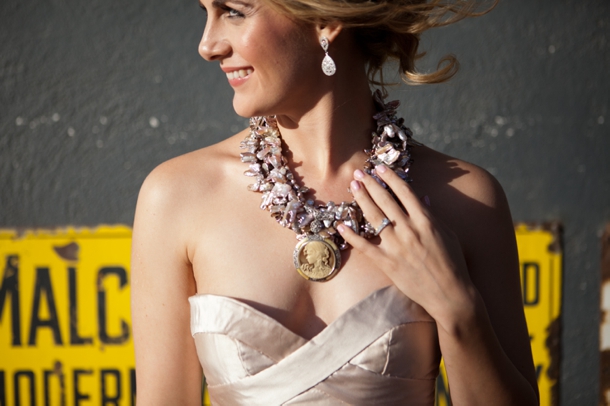 Afternoon, lovelies! What a busy week it has been, but there's still time to share this wonderful wedding that I've been so looking forward to bringing to SBB's pages. Annemarie might be one of my favourite brides – she has been such a star in getting me her story and favourite pics from her wedding. But not just that – I adore her taste. For one thing, she wore one of the most spectacular (pink) dresses I've yet seen (with a gorgeous lace top for the ceremony) and accessorised it with an exquisite statement necklace that, get this, she designed and made herself. What makes this detail extra special is that this was the beginning of a new journey for Rhys and Annemarie, who now own their own jewellery shop in Franschhoek. Talk about a personal detail! I also just love her floral design, and the inclusion of white candy Easter eggs on the tables to celebrate the season in a subtle and incredibly pretty way. It's an absolute treat, not least because of the amazing pictures by SBB fave Vivid Blue Photography. Sigh. I do love weddings.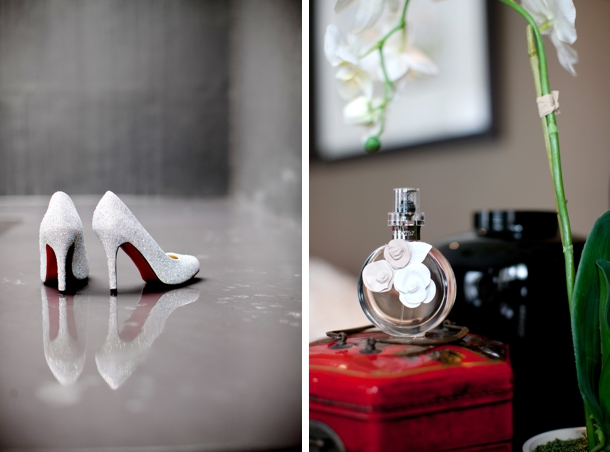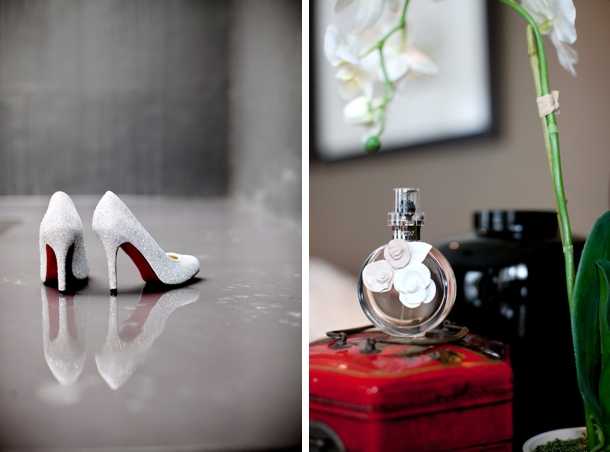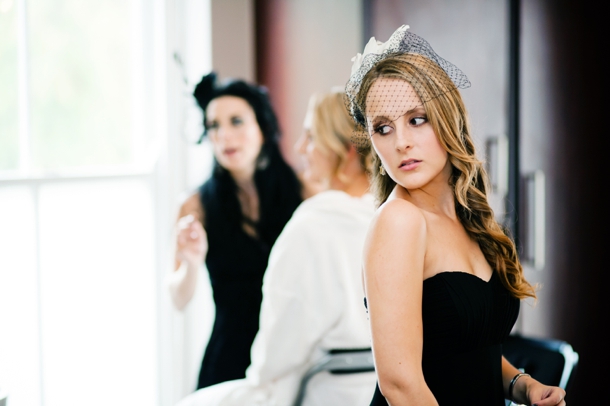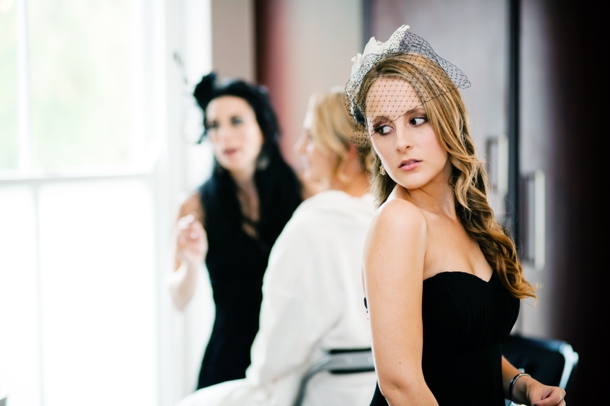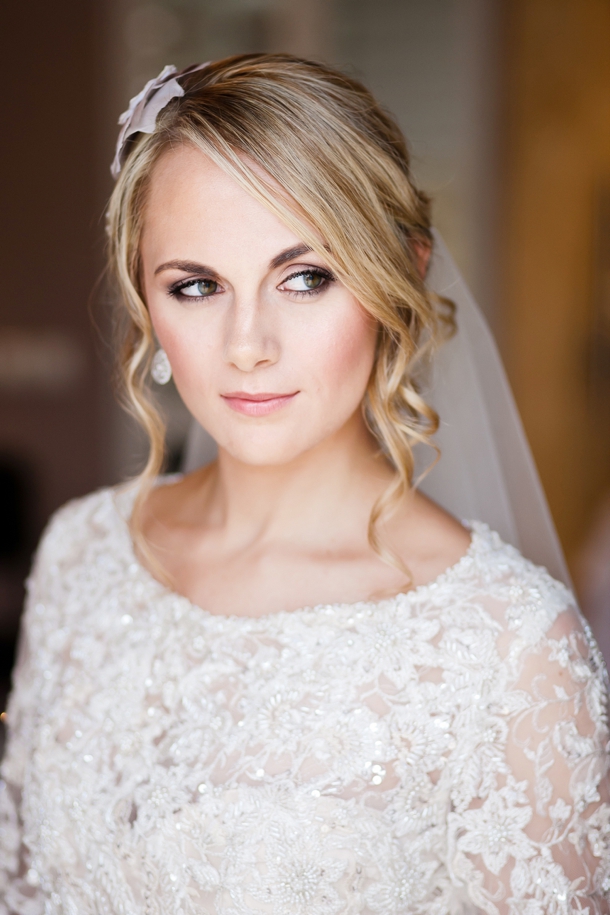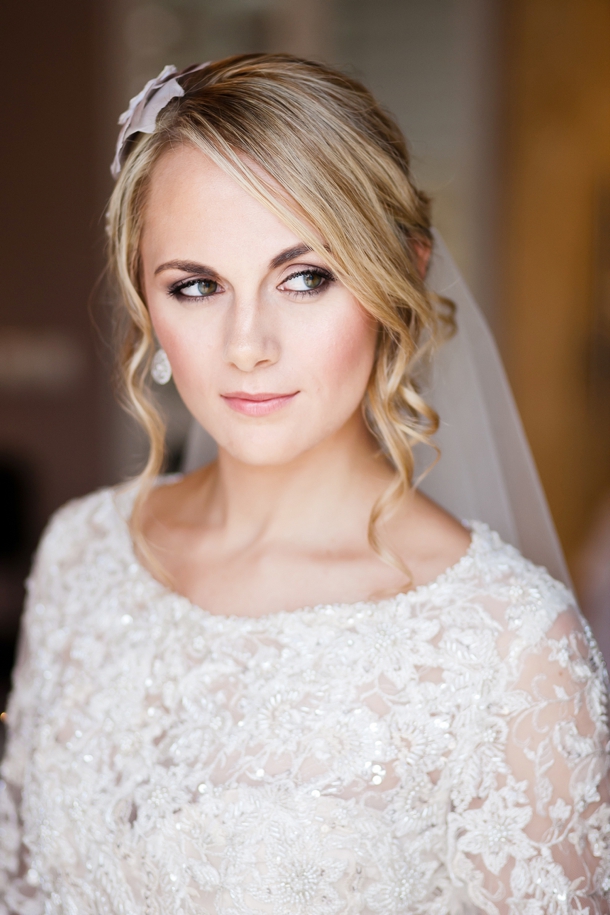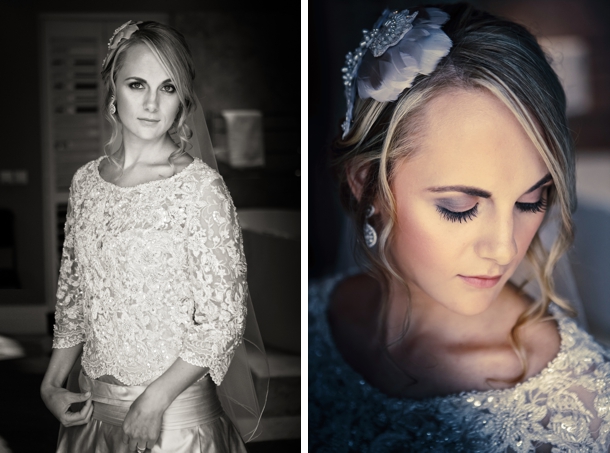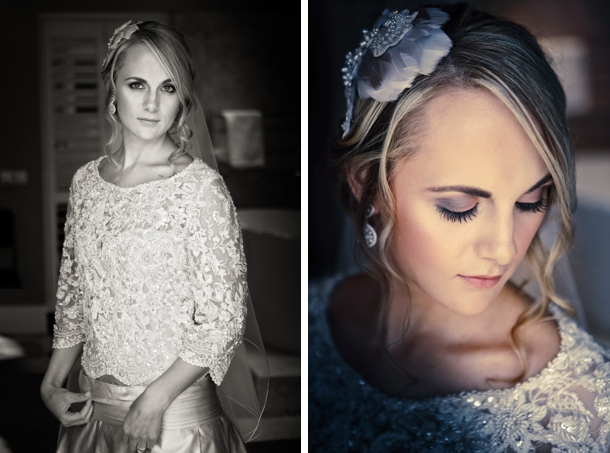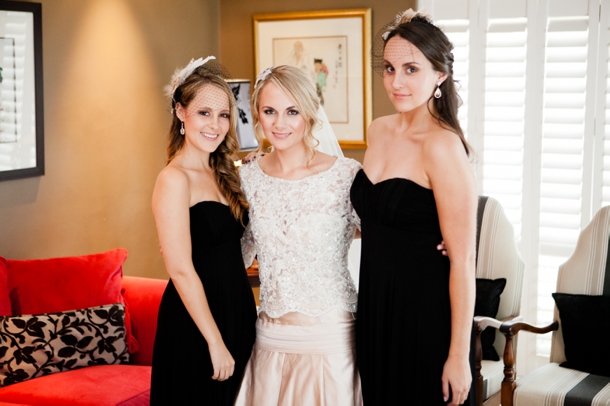 From the lovely Annemarie:
We met on a blind date. Rhys desperately needed a date for a work function and had mentioned it to a mutual friend of ours. I was still studying at the time and was writing a test the night she called to invite me to dinner with 'friends'. I declined, thinking my test would end late, but when I finished earlier than expected I joined them all at the restaurant. I didn't think much of him, he wasn't really my type, but any excuse I can get to dress up I'll take. He called me the next day and asked me to dinner so we could get to know each other before the weekend's do, which I thought was probably a good ice breaker. For our first "pre-date" date he was such a gentleman, opened the car door, ordered for me, seemed interested in everything I had to say, found me funny (which I'm not), so that by the end of the night I thought he was the most handsome guy I'd ever laid eyes on, I couldn't not kiss him! We've been together ever since.
After about a year and a half of dating I of course got 'wedding fever' and kept going on and on about our wedding some day. After dinner in the V&A Waterfront one night, a friend and I decided it would be fun to try on engagement rings and of course I fell in love with one of them. Two days later I bribed Rhys with lunch and a movie if he took me to the Waterfront so I could show him something. He was very skeptical about going into the shop, but eventually he did and I tried on the ring. He looked at me and said: "Are you sure you like it, are you sure this is the one you want?" I said yes, I love it, and he looked at the salesman and said: "We'll take it", then looked at me and said: "Guess we're getting married!"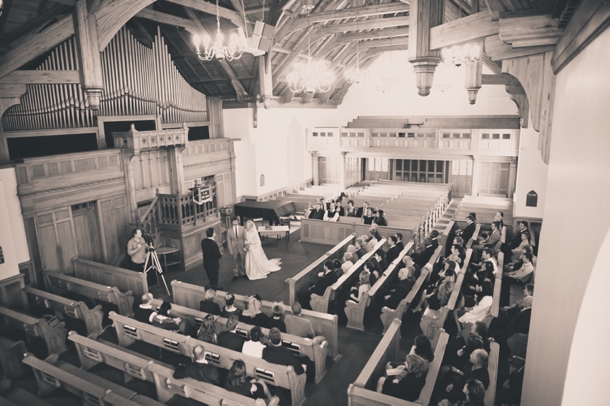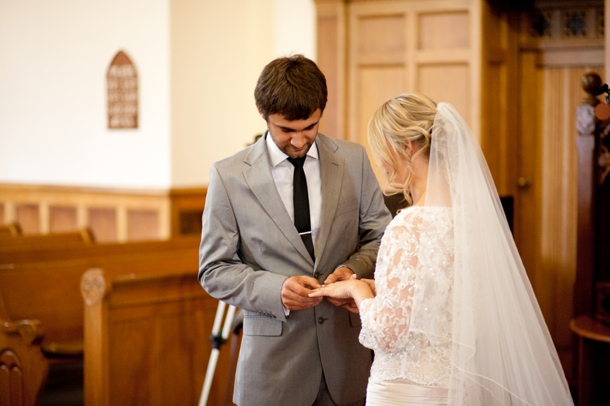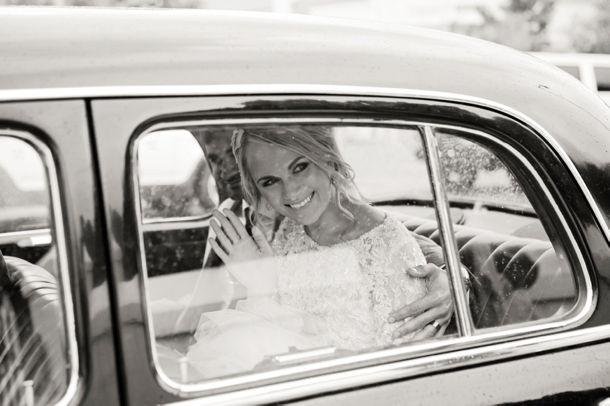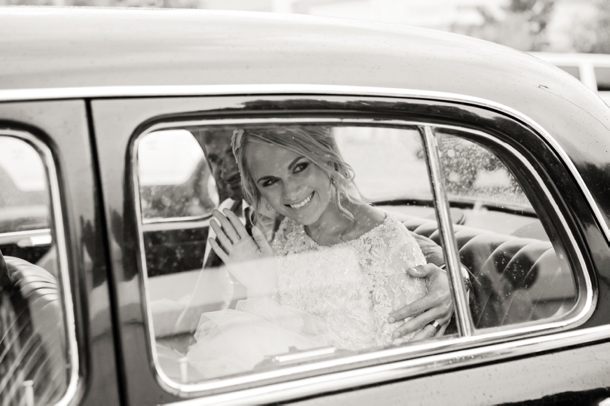 I just wanted my wedding to be timeless. I got my dress inspiration from Grace Kelly but tweaked it a bit because I wanted to be able to wear my dress again, which is why I didn't go for the traditional white. Since it was champagne pink I couldn't exactly have a green or blue colour themed wedding, so my choice was then pinks, creams and greys. We also got married on Easter weekend, which I really wanted to incorporate in the wedding in some way, so we put Easter eggs on the tables as part of the décor. I loved that, it was probably my favourite piece of table décor. In terms of flowers, I cannot take any credit there, I am not a fan of flowers so my mother asked a good friend of hers to come in and do them. I just left everything to her and was so blown away when I saw the finished product.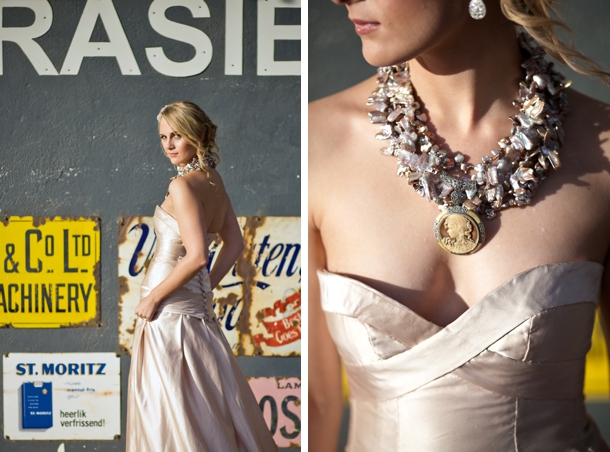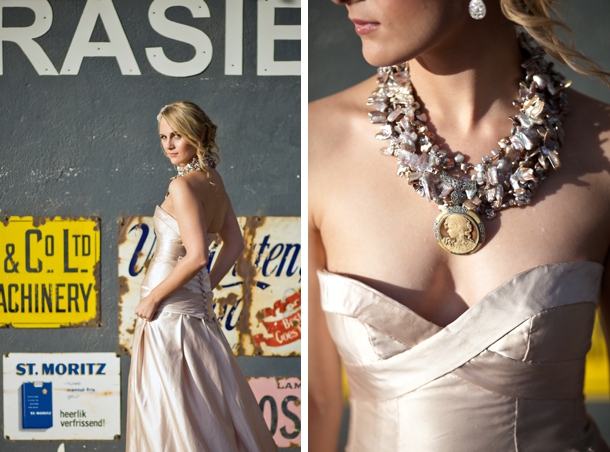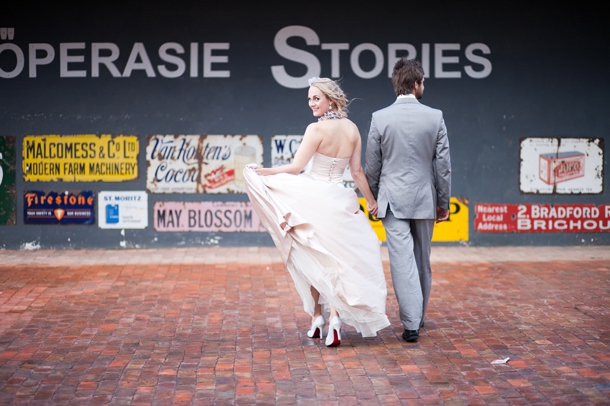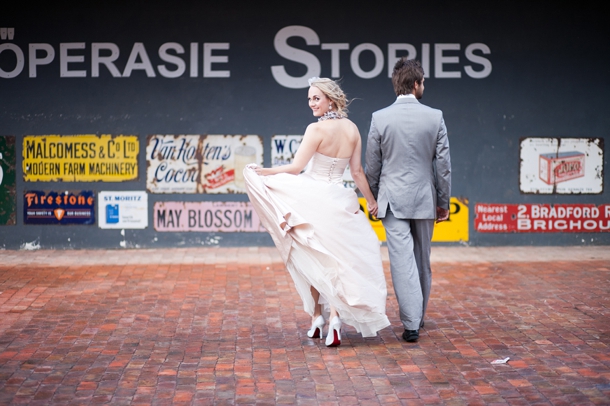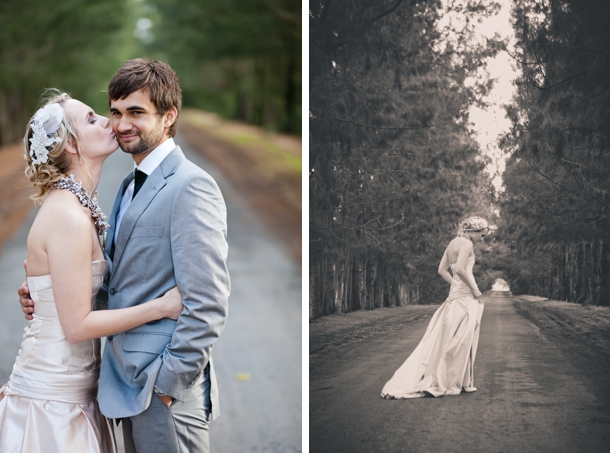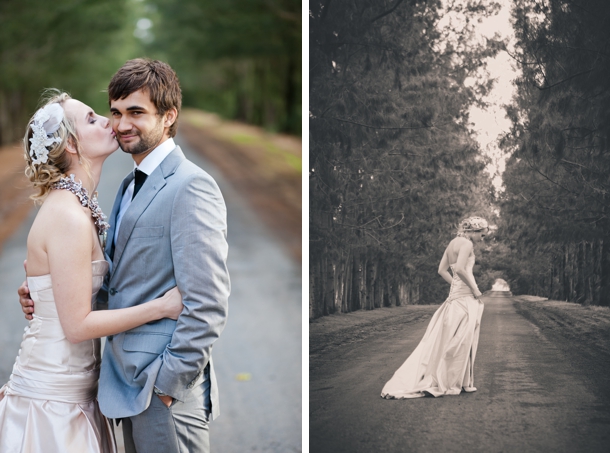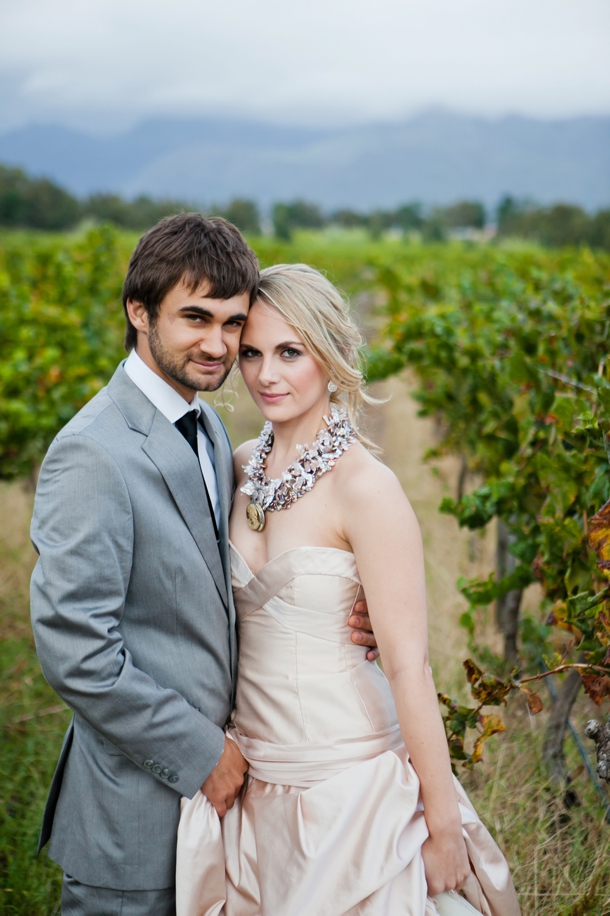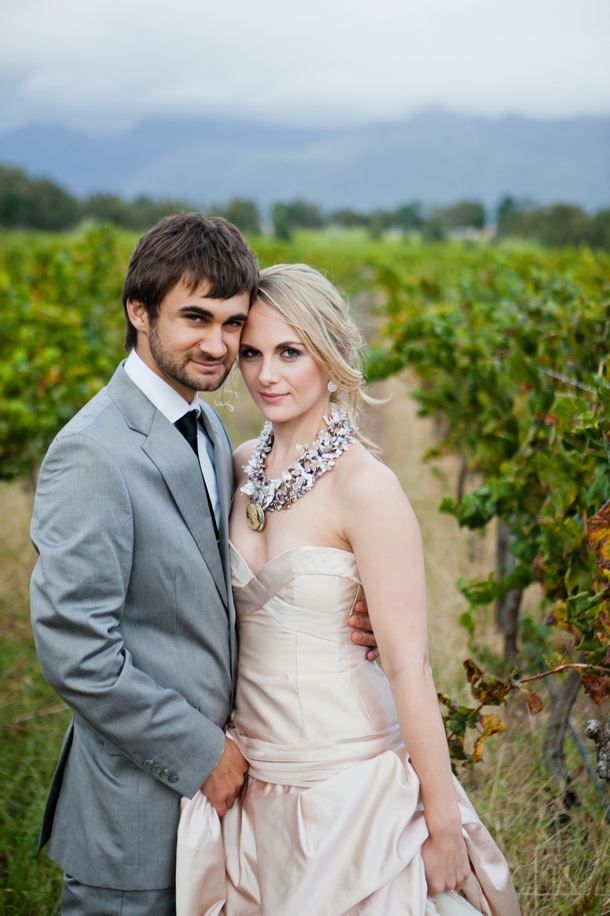 Three of the things I loved most about the day were my dress, my necklace and my shoes… I have always wanted to be a bride, for as long as I can remember, and I was going to make sure I loved being a bride! For me the only way I could do that was by looking the part. My dress for the ceremony was very vintage, very classical and for the reception I designed and made my necklace, which was every little bit me and who I am. The shoes I just couldn't resist!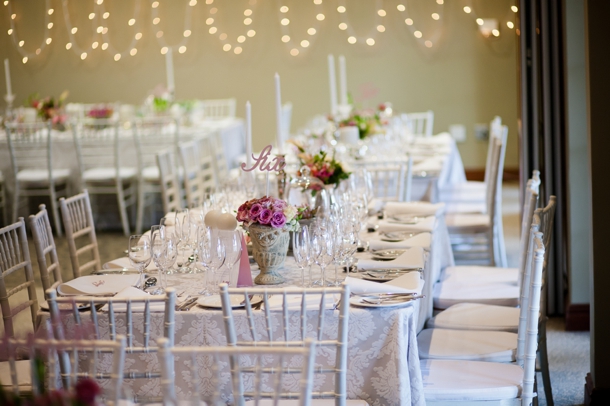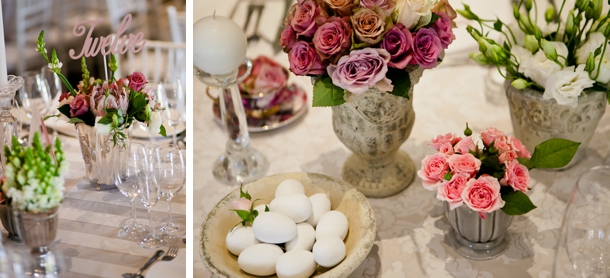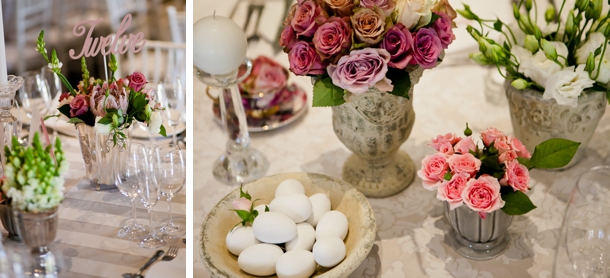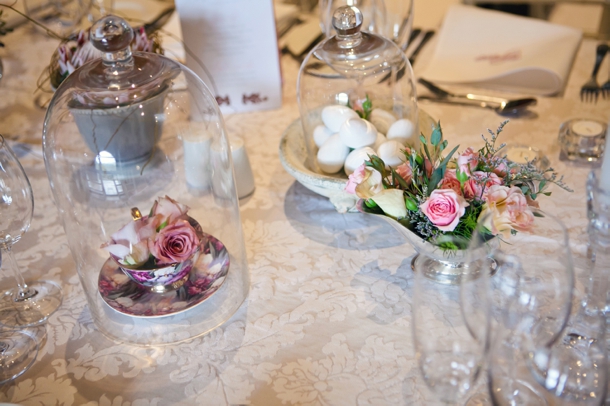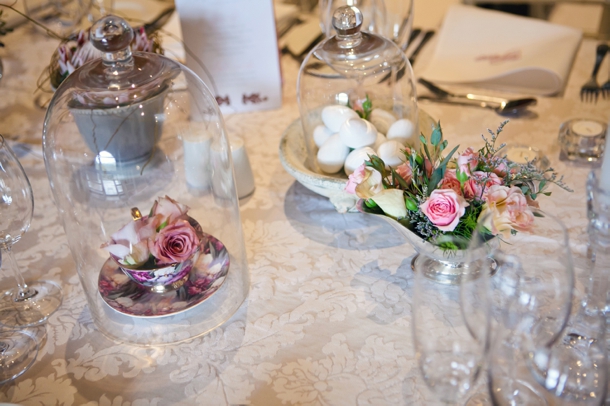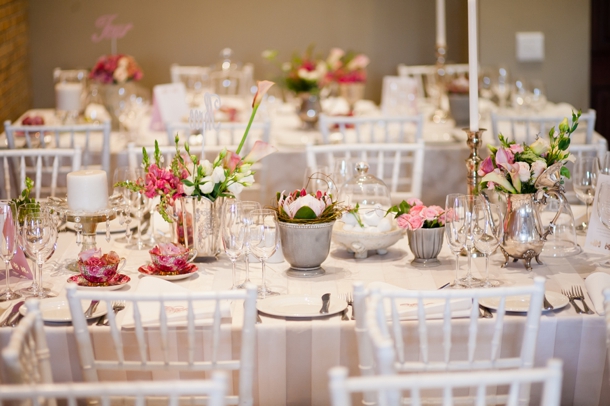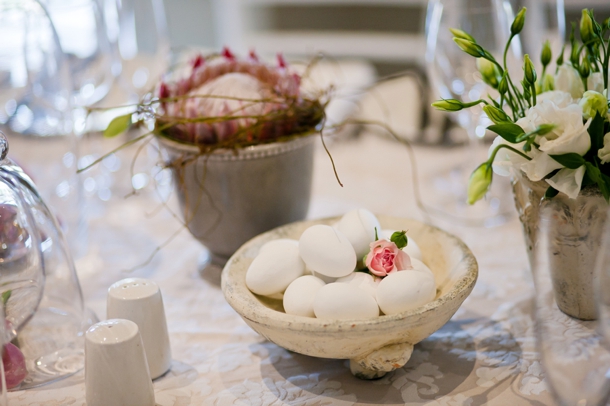 It was very important to us that we had a good time and enjoyed the night. We stayed and partied with our friends till the end, which was what we wanted them to remember. It was wonderful!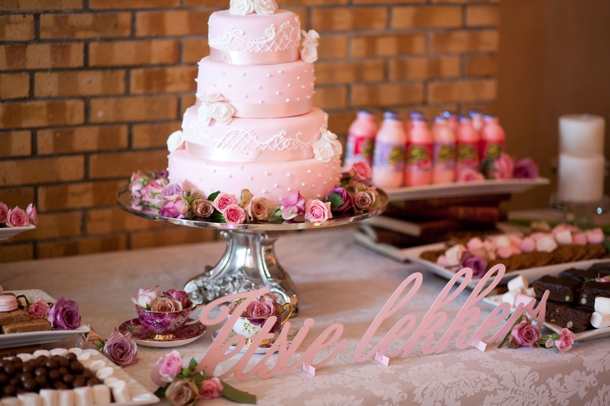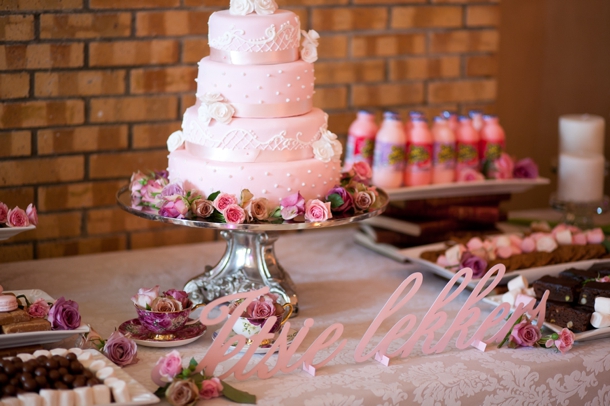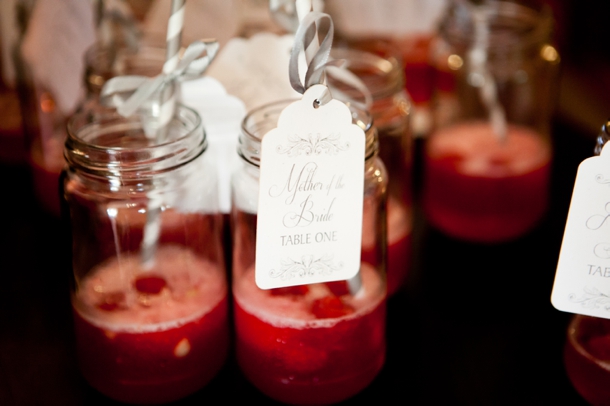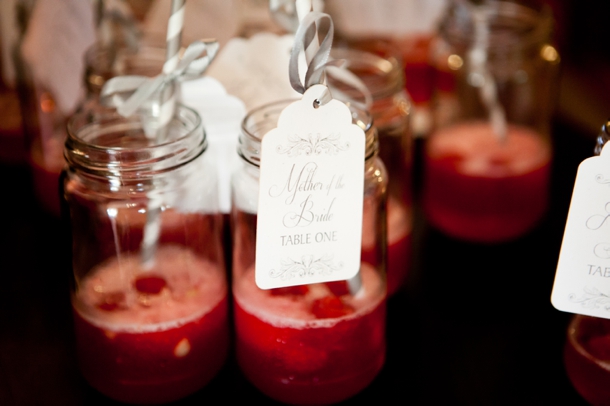 As a bride to be everyone who is married feels it's their 'duty' to give you advice, which will drive you crazy after a while, but some advice is worth listening to. The best advice I got was:
Don't drink too much – the day is so unbelievably short, you don't want to spend half of it feeling nauseous or worse not being able to remember it the next day.
Don't say goodbye to your guests. I know this sounds incredibly rude, but we were at a wedding once where the couple spent three hours standing at the door saying goodbye as guests started leaving. We got our MC to very politely ask that no one drag us off the dance floor to say goodbye and I can really honestly say no one was offended and we didn't miss one minute of our wedding.
Learn to let go. I planned everything, so I was the first to notice when things weren't right or weren't where they were suppose to be, but after a while I just realised that I was stressed over something which only I noticed.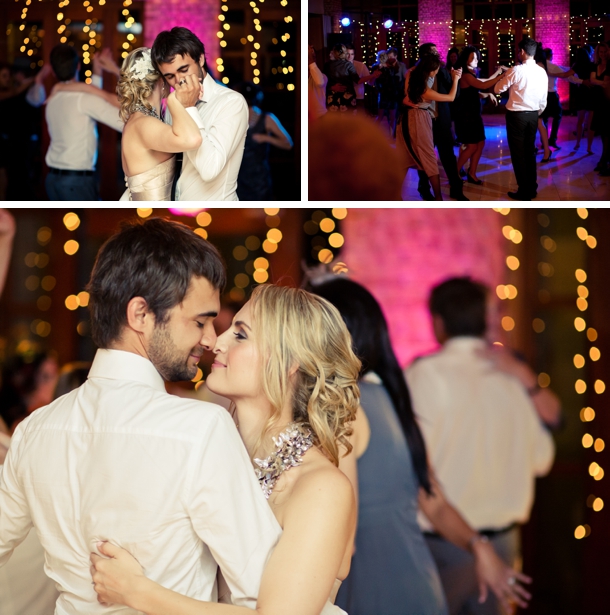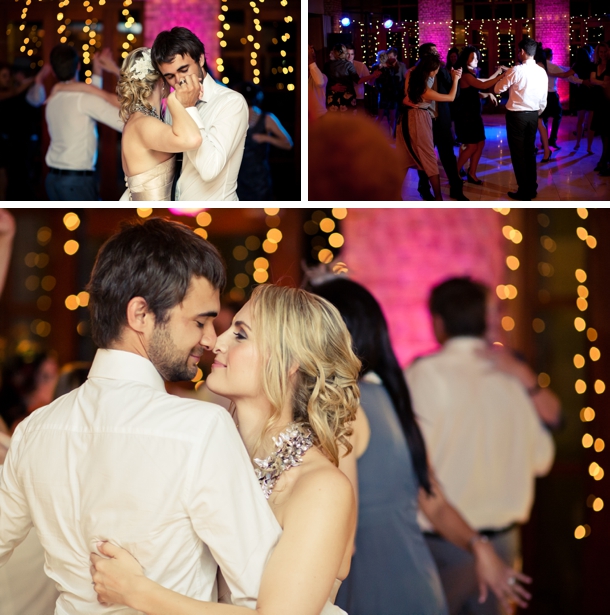 HUGE thank you Annemarie and Rhys – I'll definitely be coming by for a visit to your jewellery shop next time I'm in town! Big thanks also to Andre of Vivid Blue – always a pleasure! You can of course see more from this wedding over on his blog.
SERVICE PROVIDERS
Venue: Santé Winelands Hotel | Photography: Vivid Blue | Decor: Classy Hire | Flowers: Susan Griessel | Cake: Dipped Confections | Stationery: Event & Design | Lasercut: Doodles | Bride's dress: Johann Smith | Bridesmaids' dresses: Desrey | Hair: Adri Redman | Makeup: Amelia Kotze | DJ: X-plode Sound | Bride's necklace: Jade Jewellery & Designs Exclusive