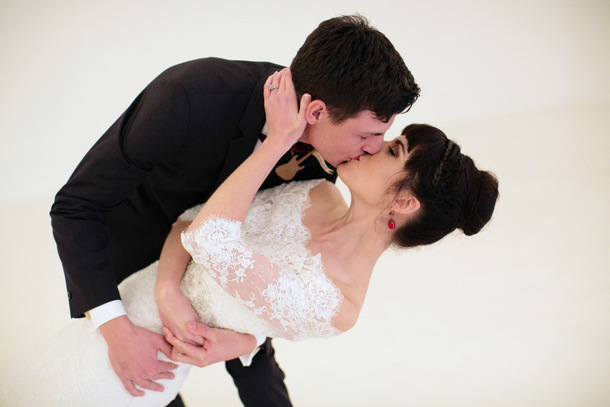 I'm always talking about how love stories are at the centre of the weddings we love most here on SBB, and today's wedding just embodies that so perfectly. I dare you to read the story written by today's bride, Esté, and not get a little choked up! And in fact, it's that love and joy that are truly at the heart of today's unusual wedding, which centres around a very special couple's musical life together. You may recognise Esté and Lourens as the Bottomless Coffee Band – well known in Cape Town and now on their first national tour. For their own wedding day, they decided to book the quirky Festa at Kleinevalleij, and instead of competing with the decor and atmosphere at this fun venue, they went with it, resulting in a lounge-style wedding in cosy wintery colours that's as beautiful as it is fun. My favourite moment, hands down, is when the two of them take the stage, doing what they do together with their favourite people. Just the looks on everyone's faces… wow. This is why designing a wedding around who you are is the way to go. One of SBB's favourite photographers, Andre of Vivid Blue, was on the scene, and he captured these incredible pictures of an incredible day.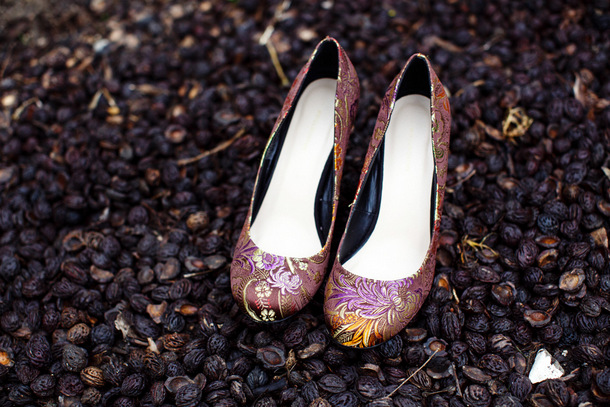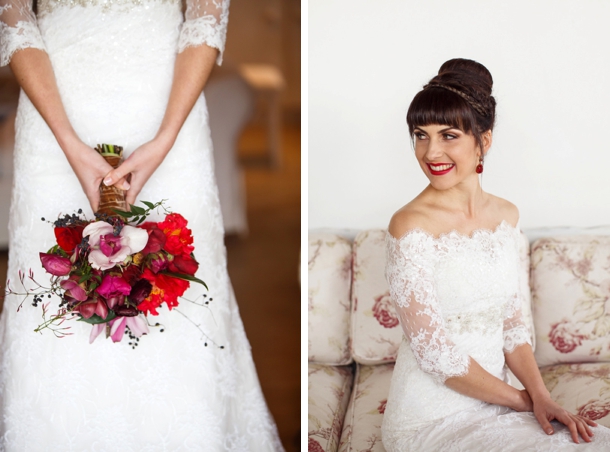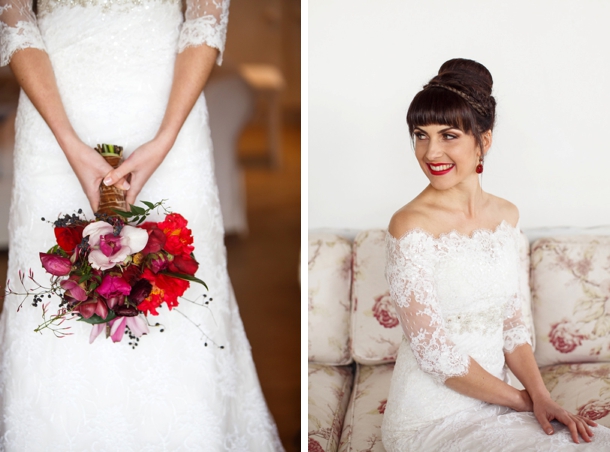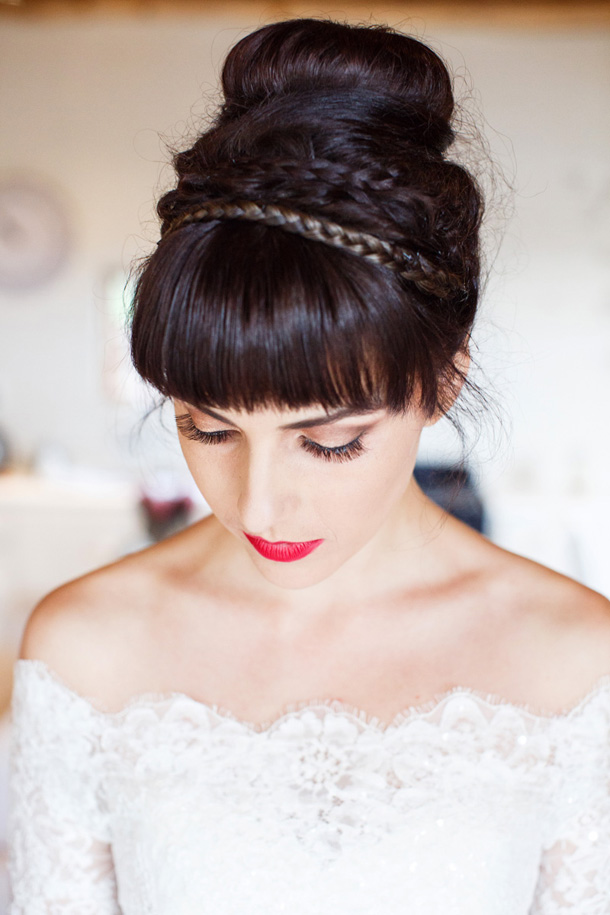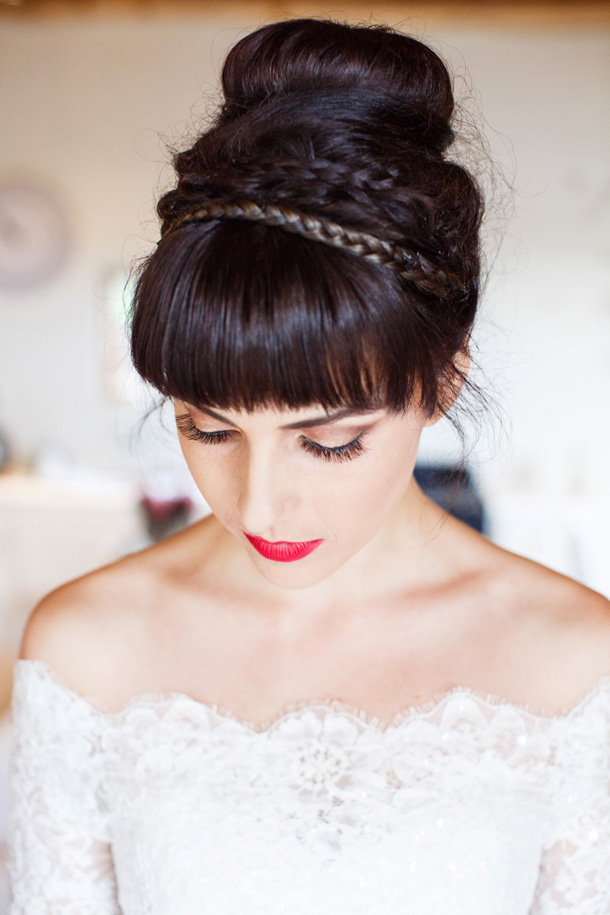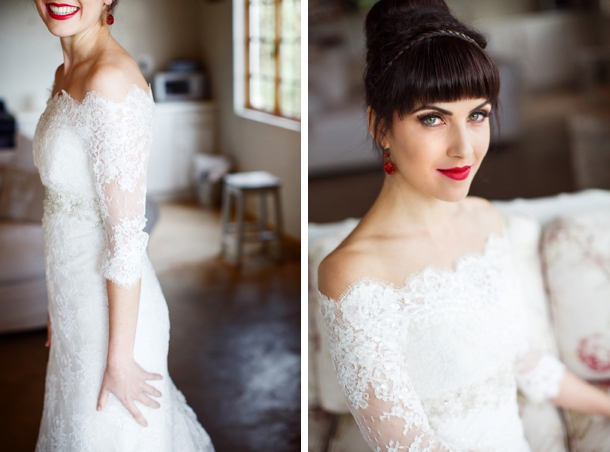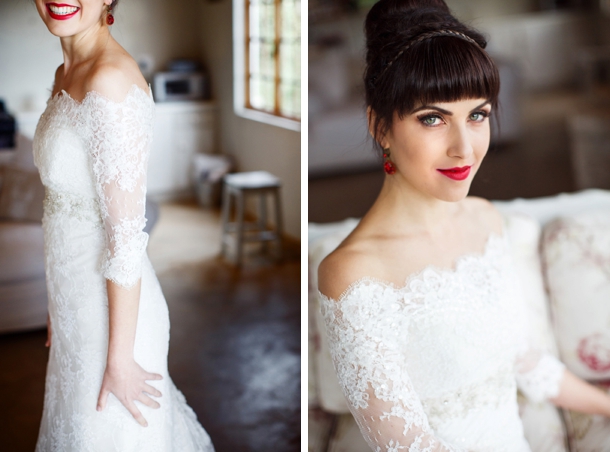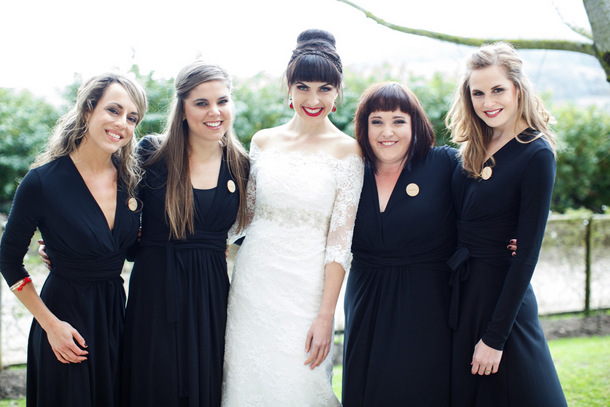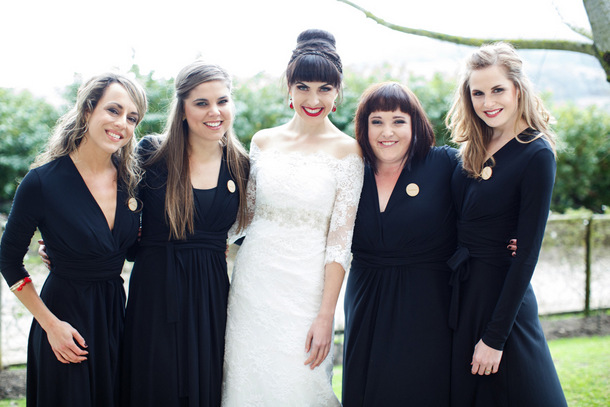 Love Story
We both come from different backgrounds. Lourens grew up in Durbanville, Cape Town and I grew up in Graaff-Reinet in the Karoo. We both studied at Stellenbosch University and because of our mutual love for music and singing, we decided to join the University Choir in the same year. It was truly love at first sight, but neither of us actually believed that the other person would feel the same. We remained friends. I was terribly in love and so upset, because it seemed as if I would only ever be the 'good friend'. Meanwhile Lourens was busy praying about it and decided to pursue me as a friend above anything else – he didn't even greet me with a hug! This friendship grew into honest best friends with no other motives and after a trip to China with the choir, he asked me out. I never expected it to come to that and I still can't believe how blessed I am. He was literally the man of my dreams ,and there he was, asking me to be his girlfriend. Today we are still best friends – continually growing and learning together.
The Proposal
It was my best friend's wedding in a lovely little town in Mpumalanga. I was a bridesmaid and couldn't wait to share this special trip with Lourens. He however said that he couldn't afford to go along. I was terribly upset. He just comforted me with the phrase "Everything will make sense one day" and so I went to the wedding by myself. Three weeks after the wedding, I was supposed to go to my school reunion in Bloemfontein. After doing the calculations, I decided that this trip was going to be too expensive. I told Lourens about it and he suggested that we just take the weekend off together, seeing that we hardly ever have free weekends. (We play in a band together so we work on weekends.) On the Friday morning, we arranged to have coffee together and he surprised me with two envelopes. Inside were riddles and a letter saying we were having a 'relationship reunion' since I couldn't be at my school reunion. (What a smart way to disguise the proposal!) I solved the riddles one by one, taking us to places with special memories of our two and a half years of dating. The last clue was the 'Our Father' prayer and I immediately cried out "Paternoster!" through tears of joy. This is my favourite little fishing town on the West Coast of South Africa – he had never been before and I couldn't wait to show him this piece of my heart. He had booked a little fisherman's cottage for the weekend and there, after a beautiful day in Paternoster, he went down on one knee in front of the fireplace while a song from Song of Solomon was playing: "How beautiful you are, my darling… show me your heart, let me be your light…"! He then explained that he couldn't go to my friends' wedding with me because that was the only weekend he could drive to Graaf-Reinet to ask my father's permission to marry me!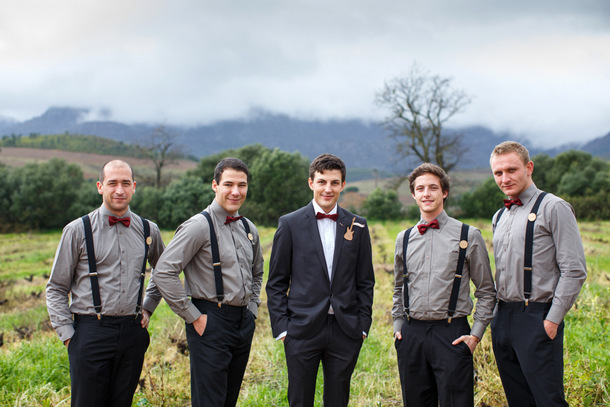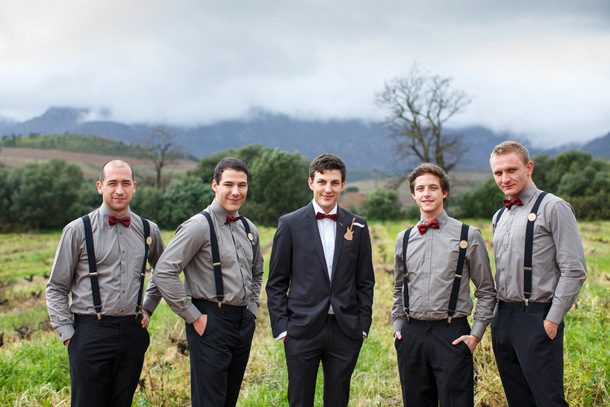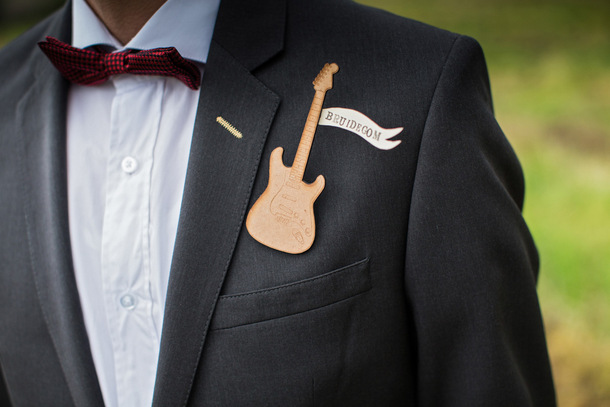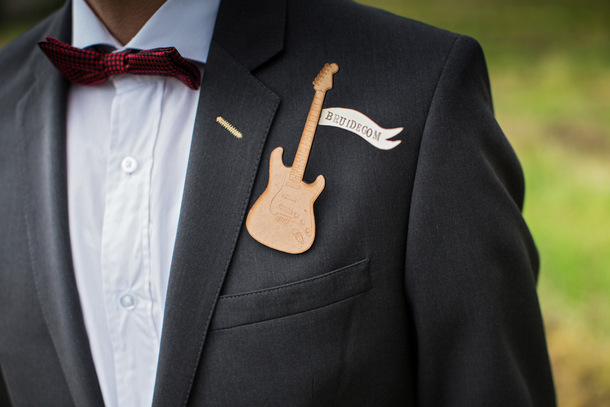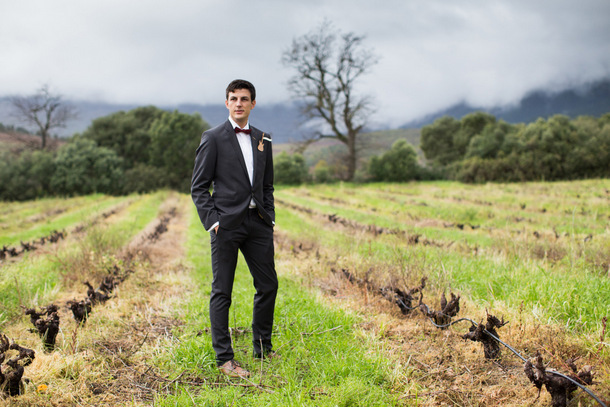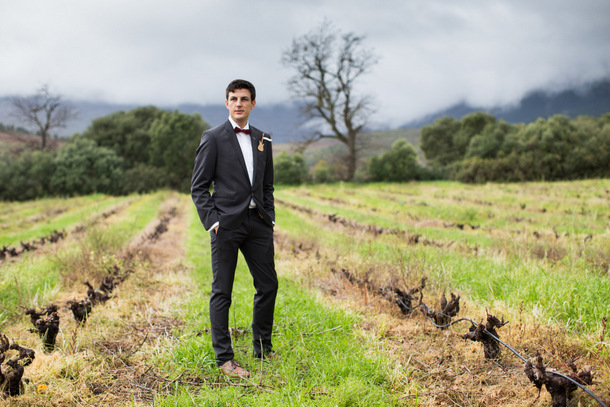 The Venue
We wanted to have a lounge wedding, so we naturally had to find a place suitable for only sofas and lounge furniture. We also didn't want to spend too much on decor and flowers, which meant that we had to choose a venue with plenty of character. Our band had played at the opening of Festa, the restaurant on the Kleinevalleij premises, just outside of Wellington. That carried symbolic value for us and we knew the staff and managers quite well. After a glass of wine on a beautiful day at Festa, we never looked back. Our ceremony was at Kleinevalleij and our reception at Festa.
Wedding Style
We didn't have a specific colour palate or a theme. We didn't have a traditional wedding at all because we wanted to keep the focus on the marriage and not the wedding day. Because we got married in the winter, we wanted everything to be really cozy, dramatic and warm. The colours ended up reflecting that: black, brown, red, marsala, purple and emerald.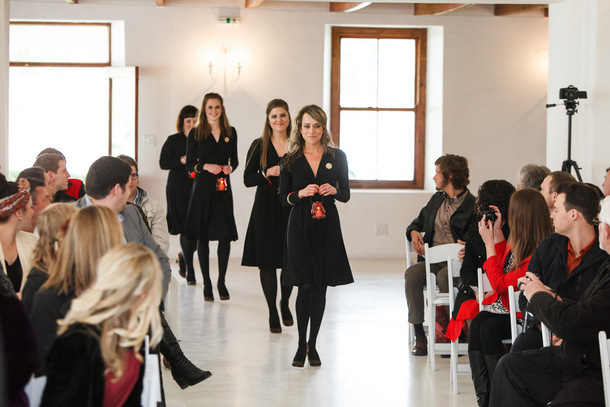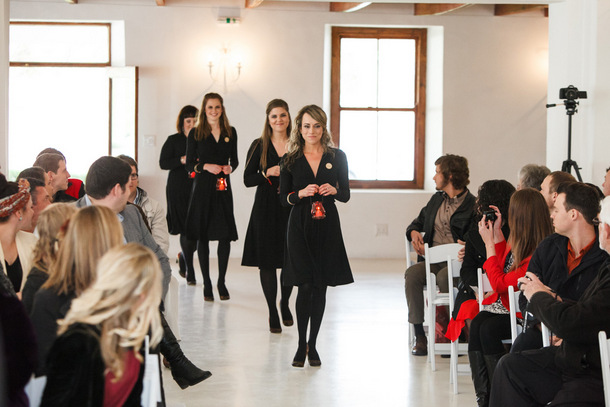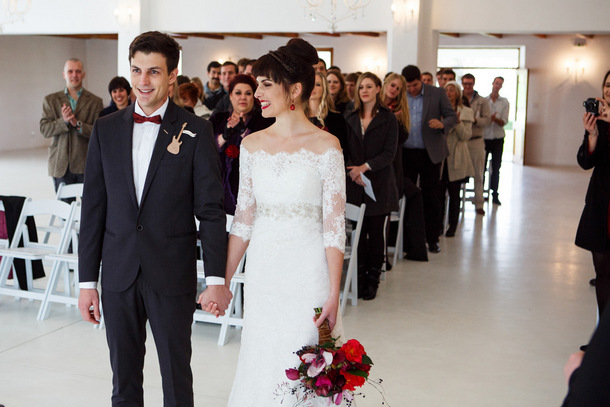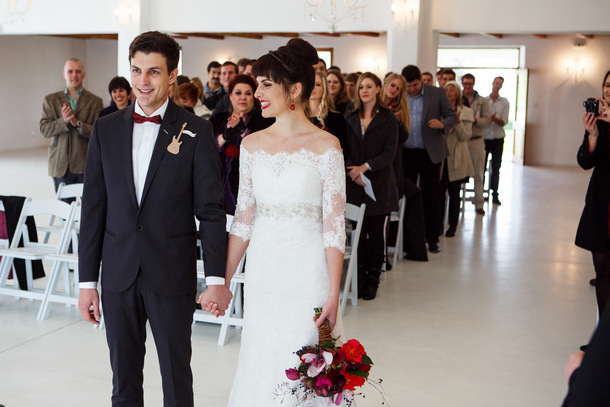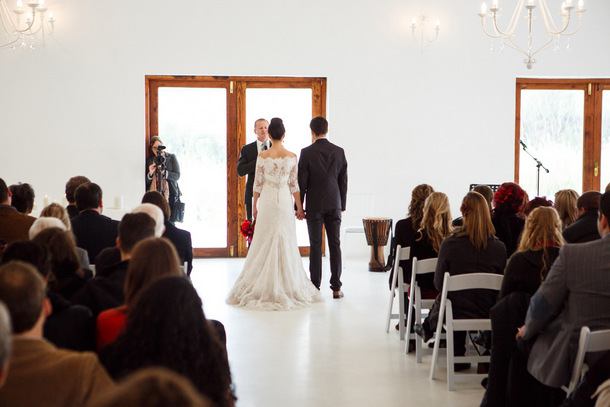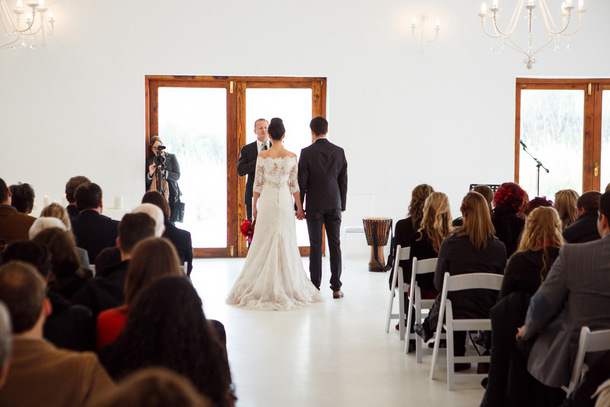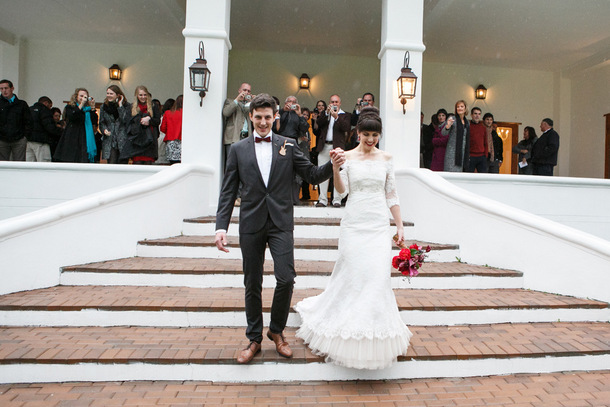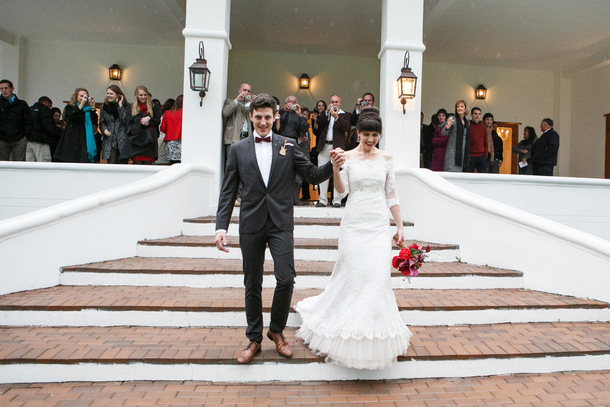 Wedding Details
We started off by making a list of all the traditions that take place at a wedding. We immediately eliminated anything that we felt was unnecessary. Before deciding on what remained on the list, we would ask ourselves the question: "Does this represent God, our story and us?" If we could answer "yes" to this question, we went ahead with the decision. We even did this with the food. The canapés, main course and desert were our favourite meals – popcorn, pancakes, pizza slices, biltong, butternut soup, pasta, salad, cheesecake, wine and coffee. Everything was served canapé style during the course of the evening, seeing that we didn't have formal seating. We also brewed our own beer as gifts for the guests, as well as gave a badge to every guest with topics which would interest this person, to be used as conversation starters.
DIY & Budget Elements
We didn't have any flowers (except for my bouquet, which I gave to my mother). We also made our own gifts for the guests (beers and badges)!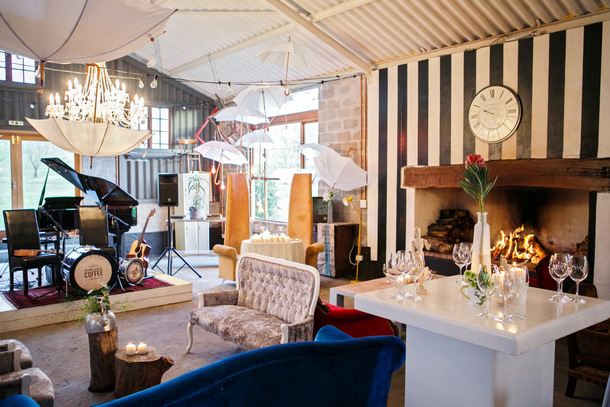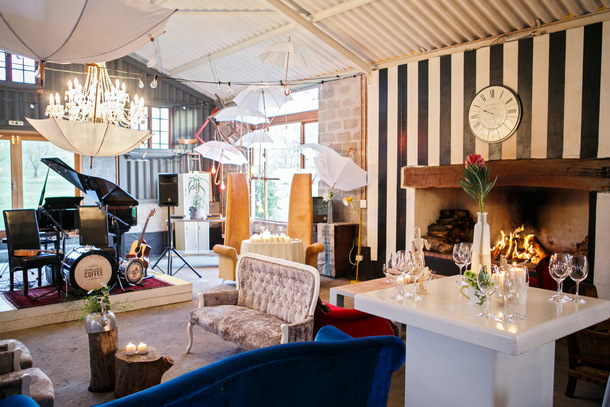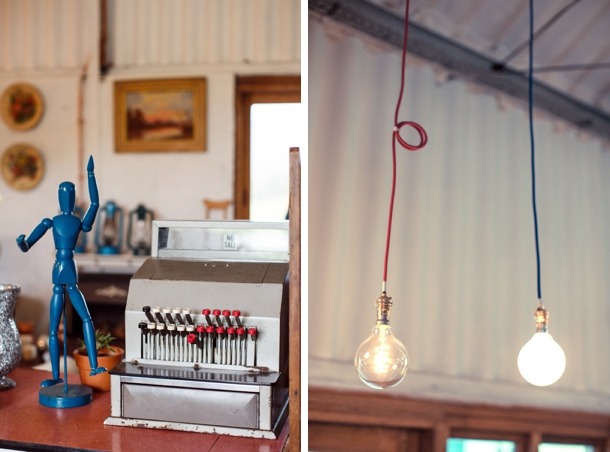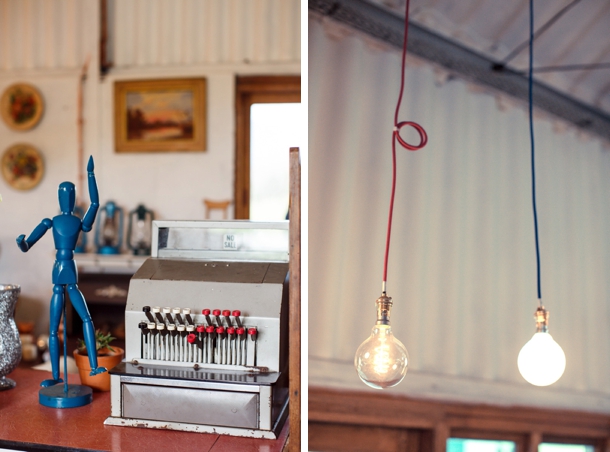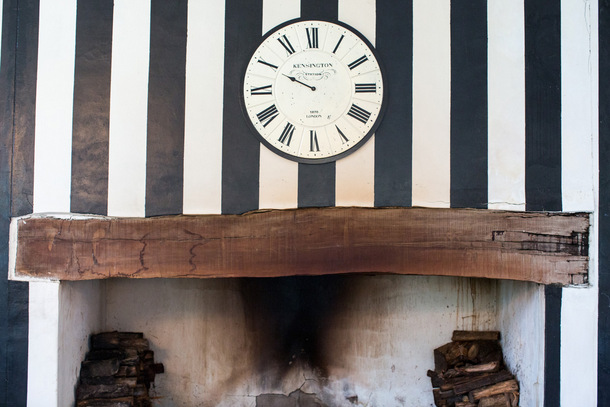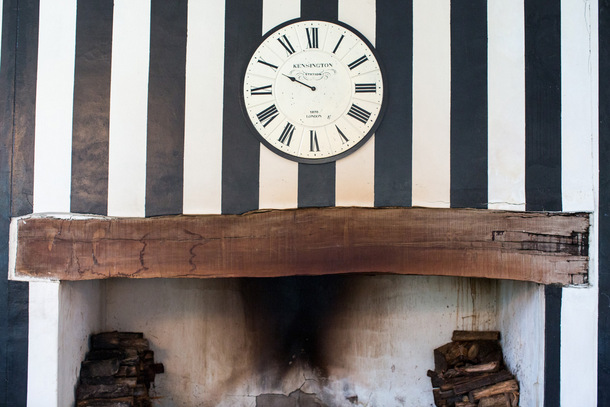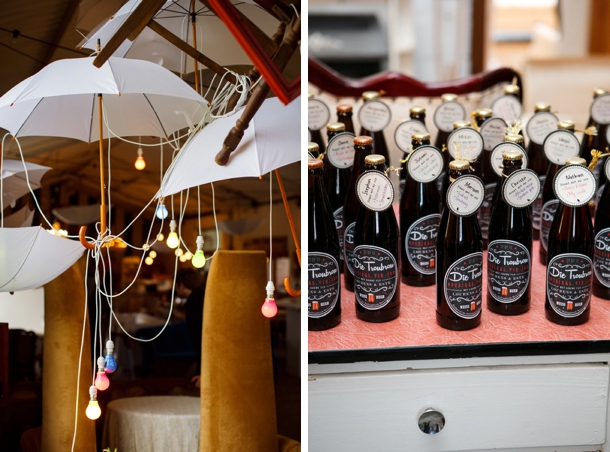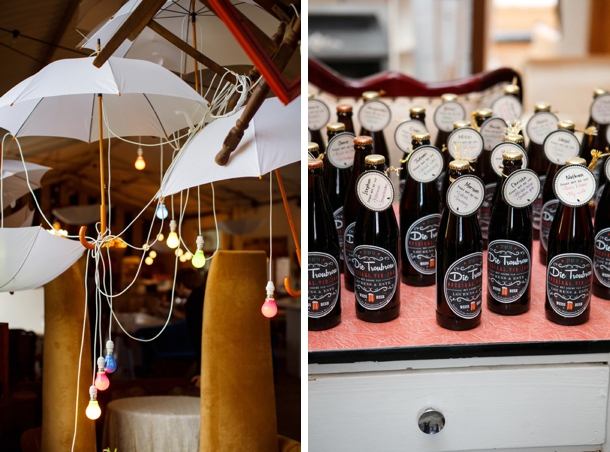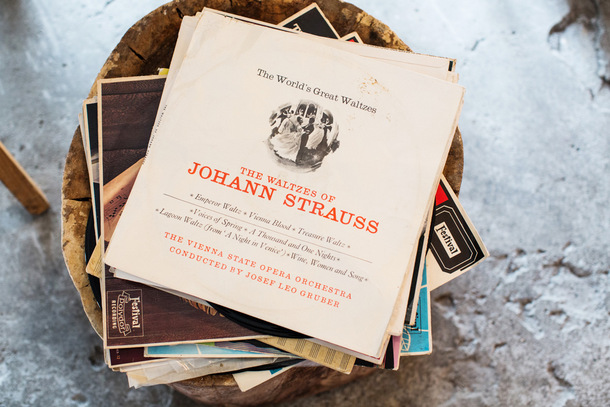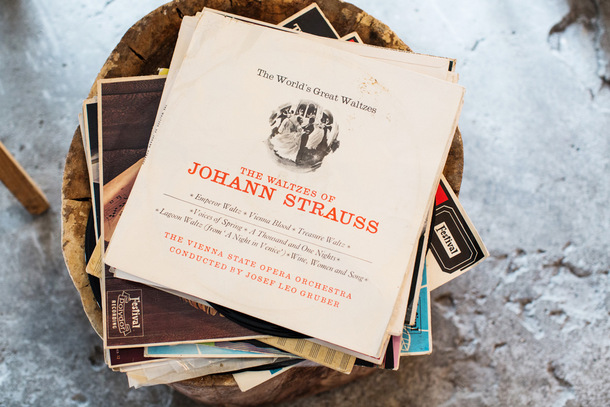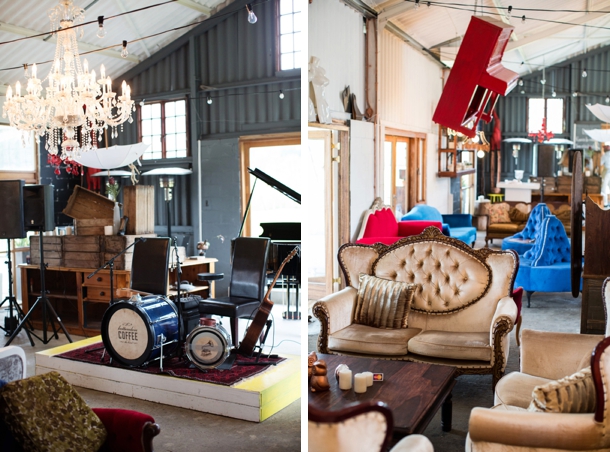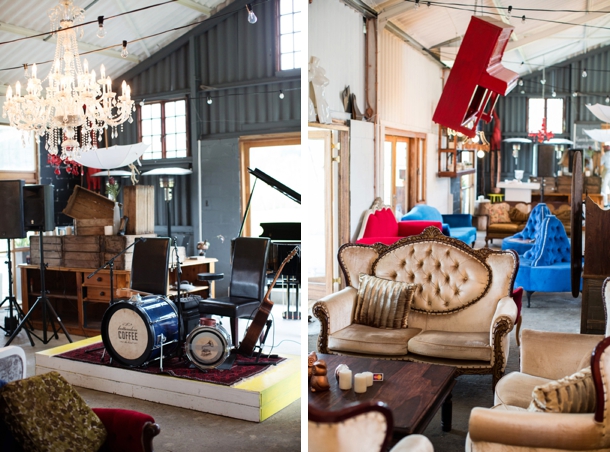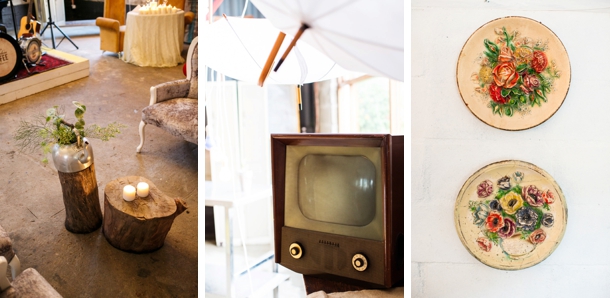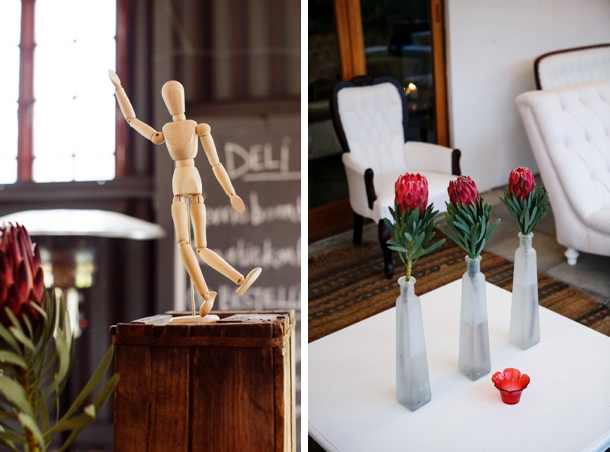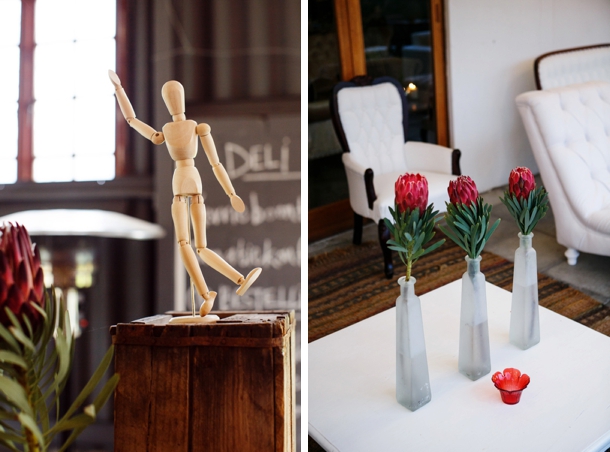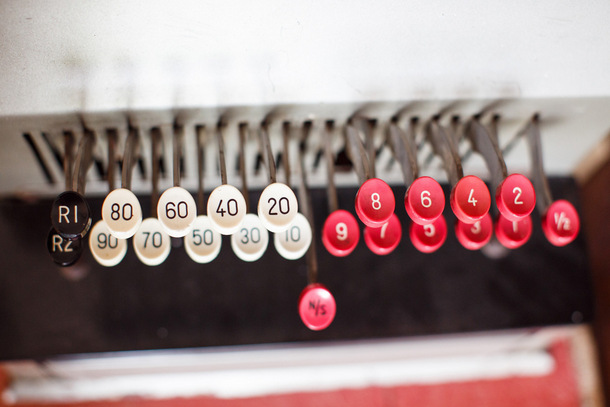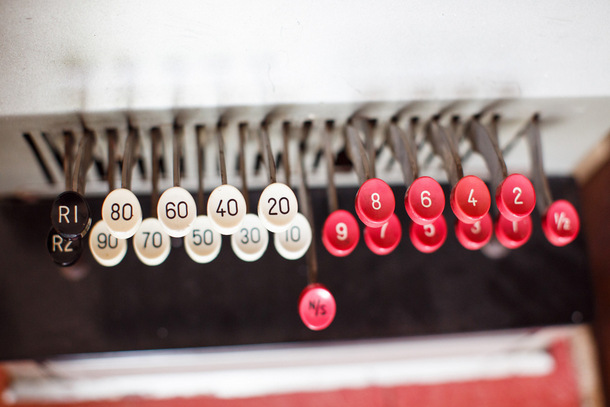 The Dress
I knew what worked for my body and I acknowledged that this is a special day – I wanted to look the part. At the same time I didn't want to make the day revolve around me. I decided to hire a dress from Elizabeth Stockenstrom, because of my love for lace and her beautiful designs. I wanted something that could have different looks during the course of the evening, without me having to change. I wore an A-line, lace dress with removable sleeves (which I removed by 20:00) and a boa for over the shoulders.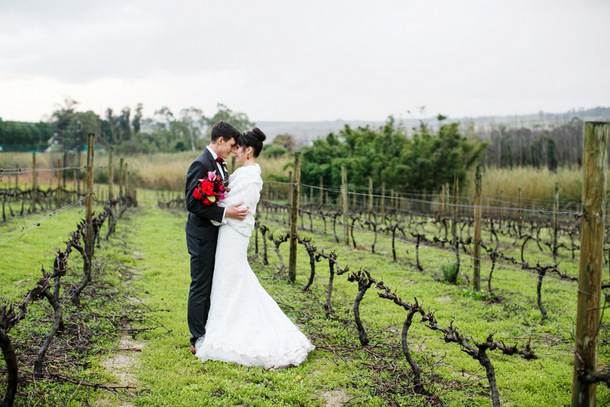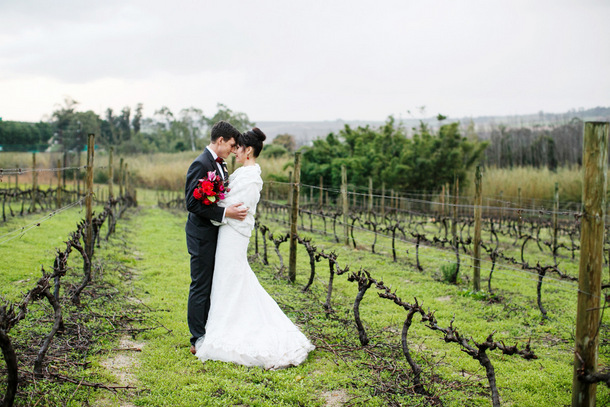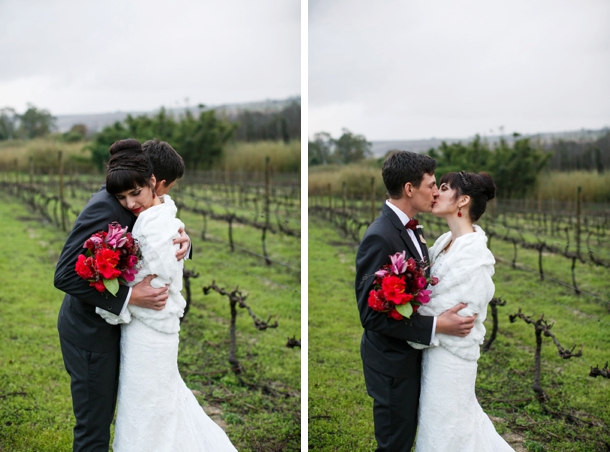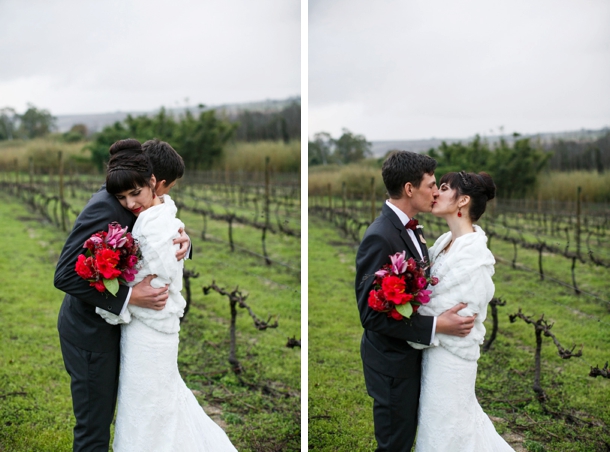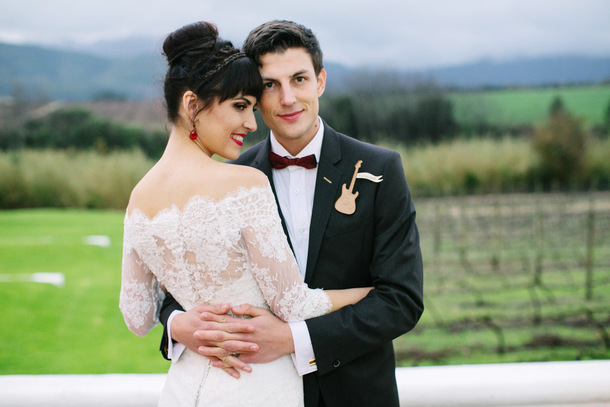 Most Memorable Moment
It was raining. We love rain and felt extremely blessed to have had rain on our wedding day. We also asked our parents to say a speech during the ceremony. After this, we performed a candle ritual – symbolising Lourens and myself leaving our parents and becoming one flesh. That experience was very very special!
The Honeymoon
We went to Thailand and it was a big surprise!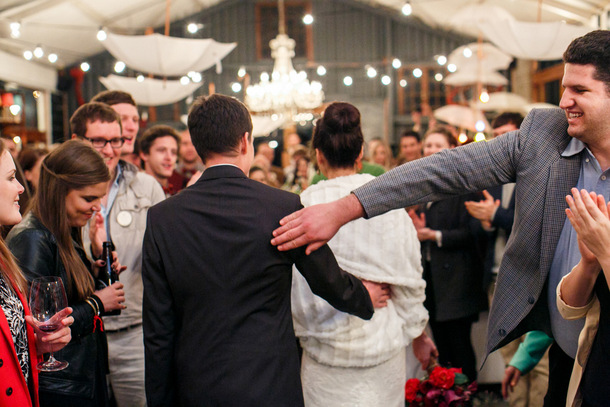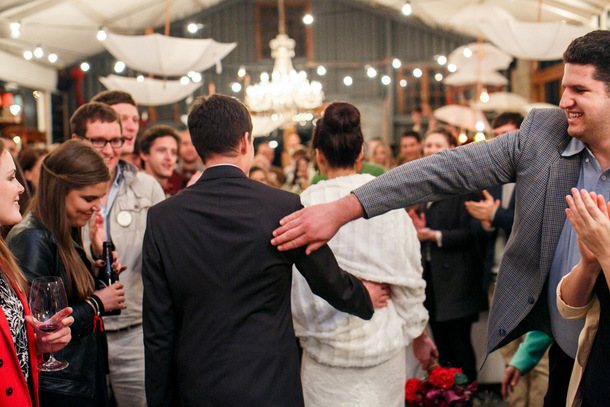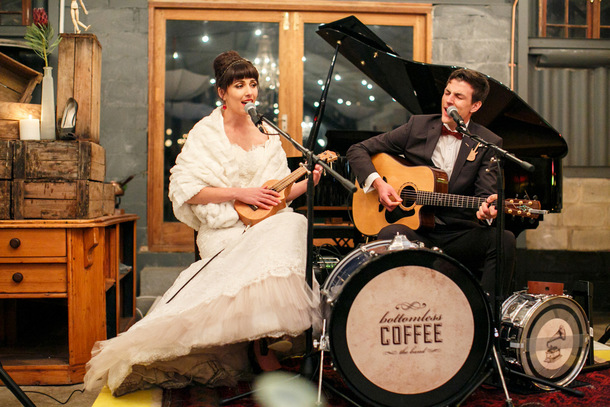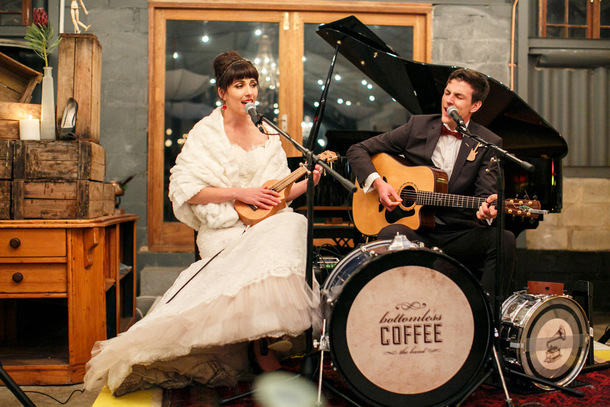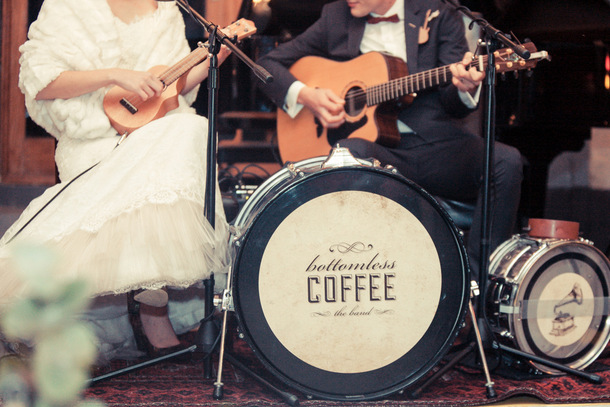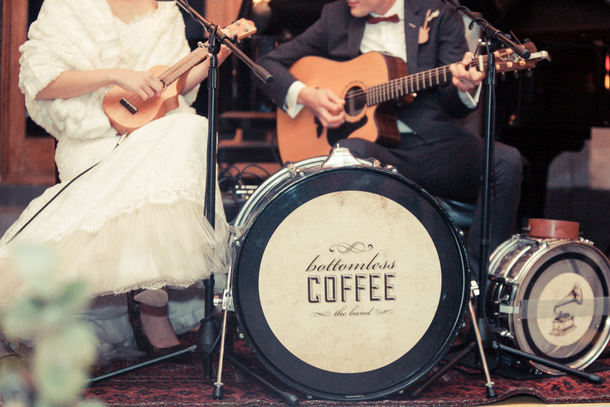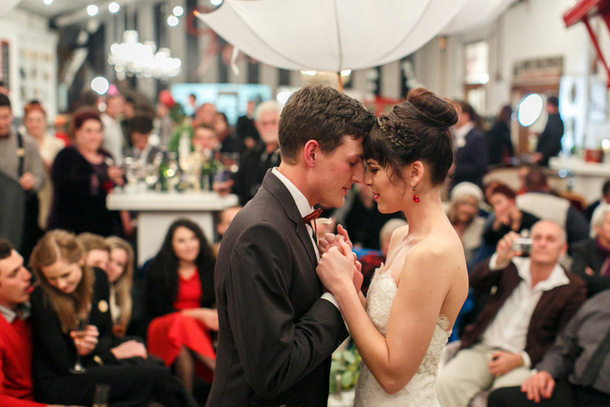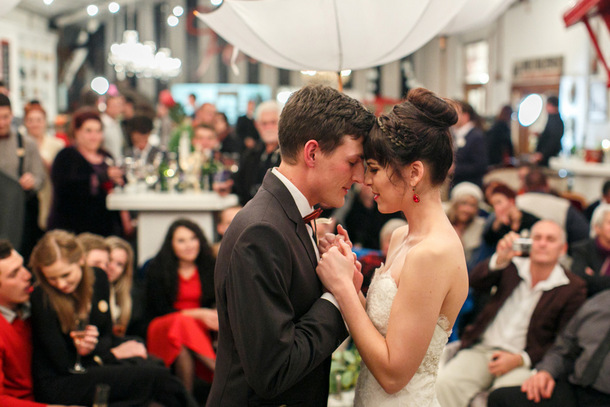 Advice for Future Brides & Grooms
Forget about everybody else and focus on your groom and your needs as a couple. Remember that the wedding is one day and the marriage forever. Keep this in perspective during the planning process! Do what represents you and not what the magazines or other people say. Involve the parents and loved ones in creative and loving ways without allowing disunity to creep in between you and your man. It is not you and your mother's wedding. Honour your parents. It is never necessary for family conflict during a time like this – you can manage this! Keep it real – it doesn't matter how much money you spend, people won't remember a thing if it was only for show! Book a good photographer! Take in every second – it truly is special!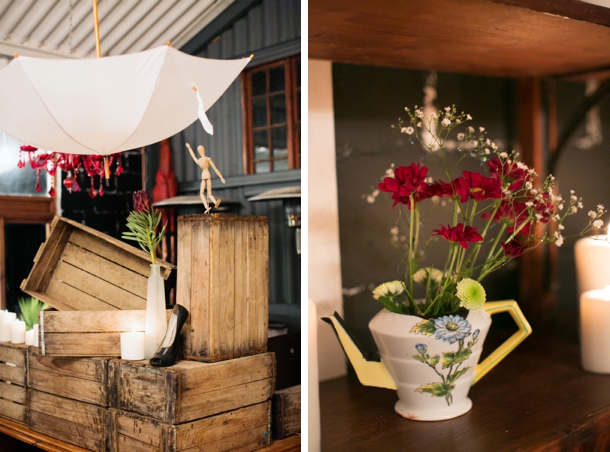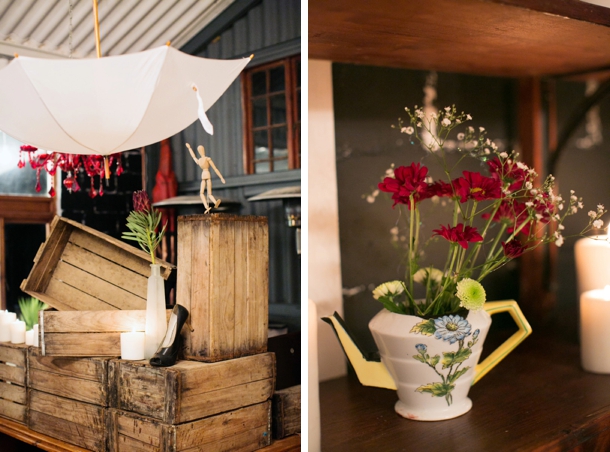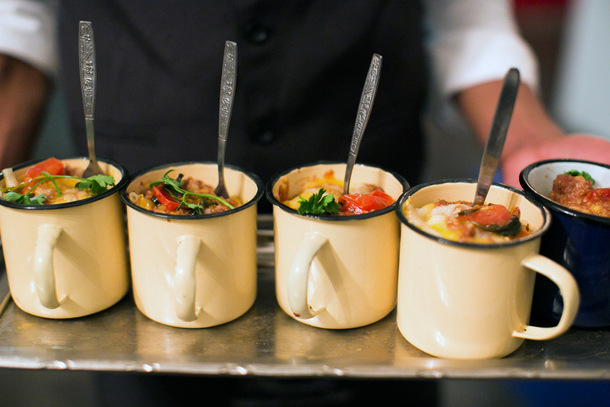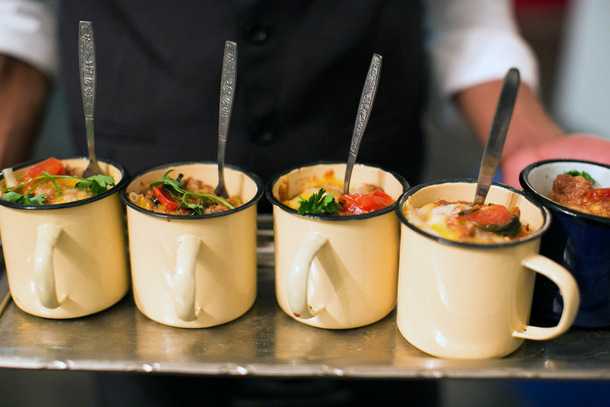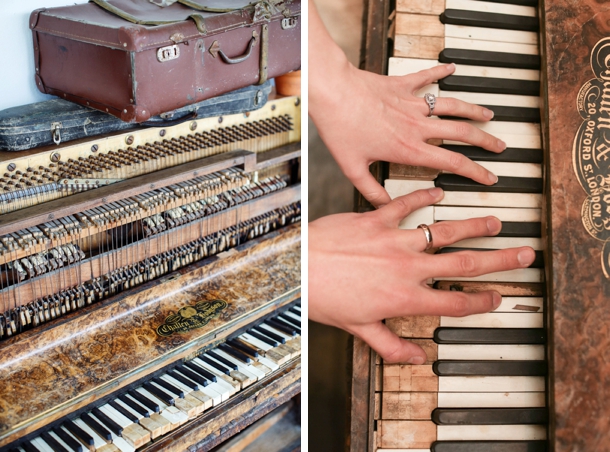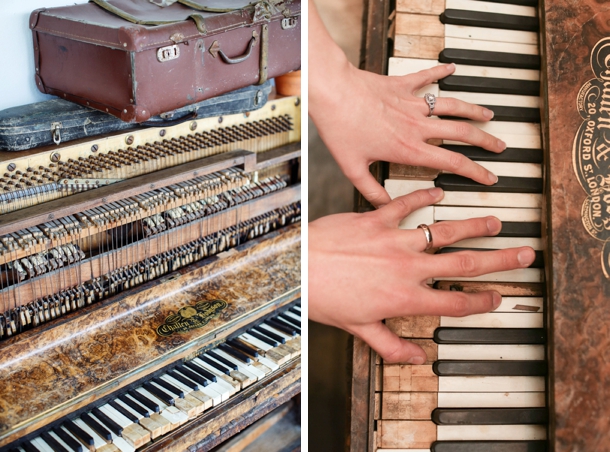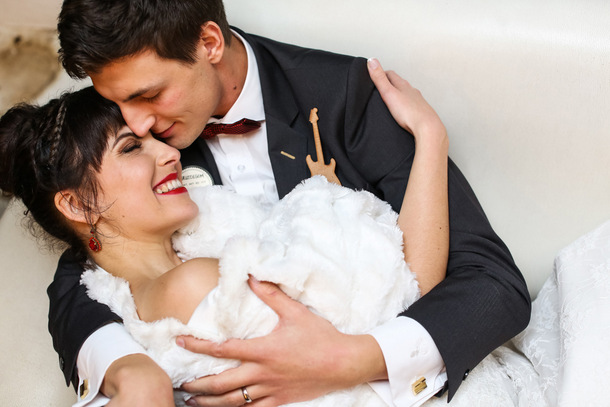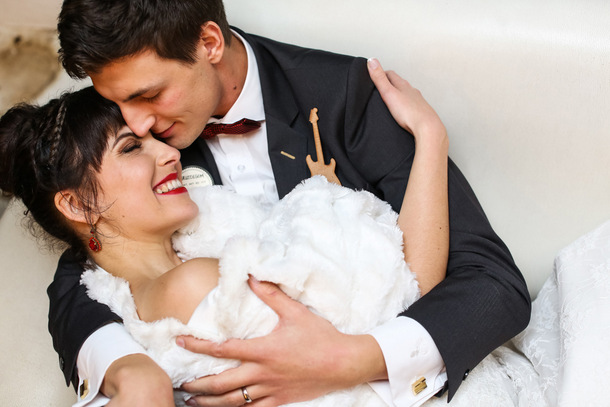 You can see more from this wedding on Vivid Blue's blog.
SERVICE PROVIDERS
Venue & catering: Festa at Kleinevalleij | Catering: Malita Joubert | Photographer: Vivid Blue | Co-ordinator: kraak – wedding and event coordination | Videographer: BMG Cinema  | Flowers & décor: Baie Goeters, Flowers in the Foyer | Hair & makeup: Fralene | Bride's dress: Elizabeth Wedding Gowns | Hair & makeup: Fralene hair & Make-up | Bridesmaids' dresses: Stuttafords | Groom's attire: Moi Styling | DJ: DJ Chopper | Badges for bridesmaids and groomsmen: Fie en Feen |  Badge for groom: Bella Chiara