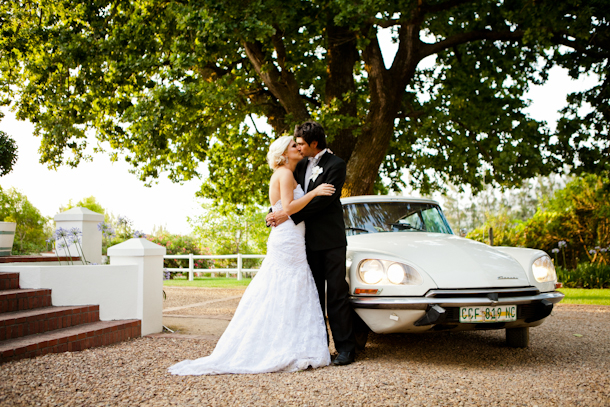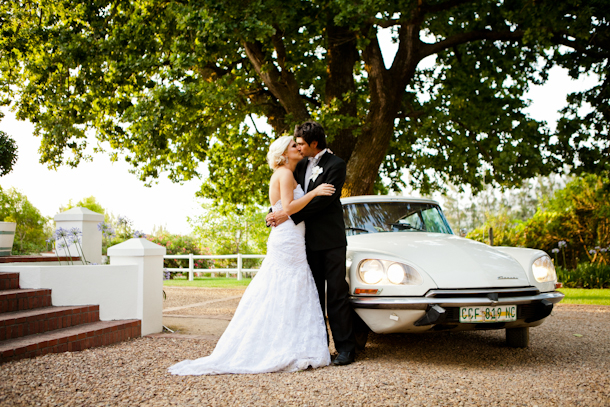 Get ready, lovelies, because the inspiration is about to start coming thick and fast today, on into the evening. Starting with this incredible wedding from Nastassja Harvey. That in itself is exciting, since I LOVE Tash's crisp, clean style but for those of you who love a white on white colour scheme full of glamour and grace, this wedding will blow you away. It's just beautifully put together. I think one of my favourite details (a small but effective one) is the way that the flowers are a twist on the recent 'white flowers in different vintage containers' trend. For a more modern look, Helmare & Len have gone for a variety of glass containers, with white flowers grouped according to type. It's just so clean and fresh and lovely. Not to mention the custom dance floor, the elegant escort card board, or the cake and sweet table. Kleinevalleij really lends itself to this look, and co-ordinator Izandi of I Do has outdone herself on this one! Here we go… enjoy! (And don't forget to keep checking back today so you don't miss a thing!)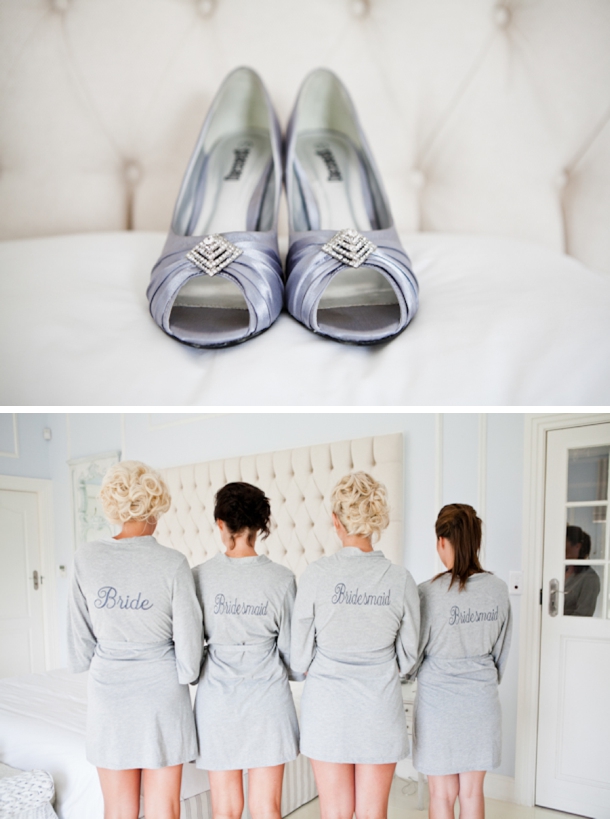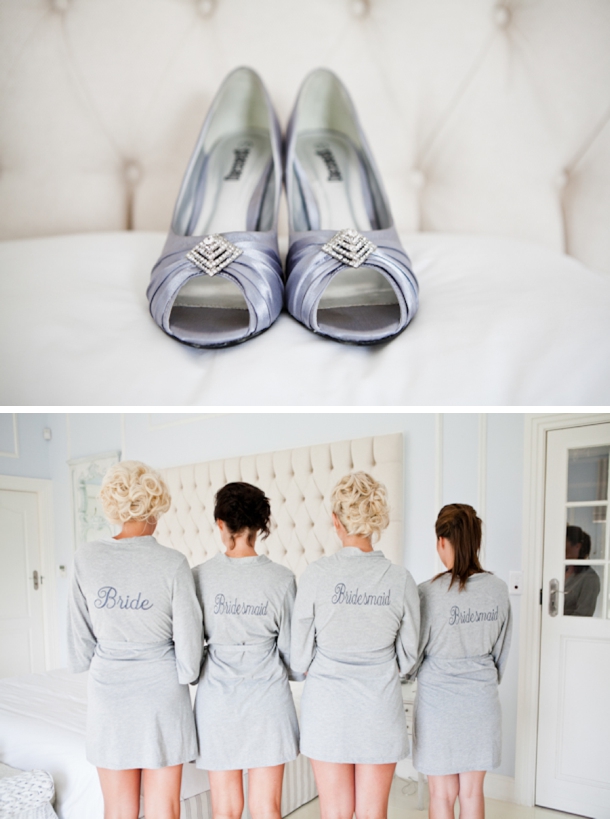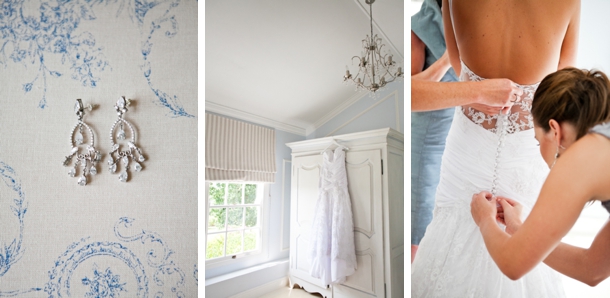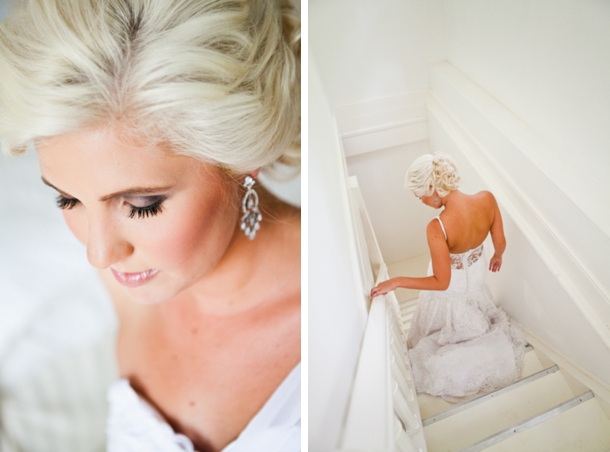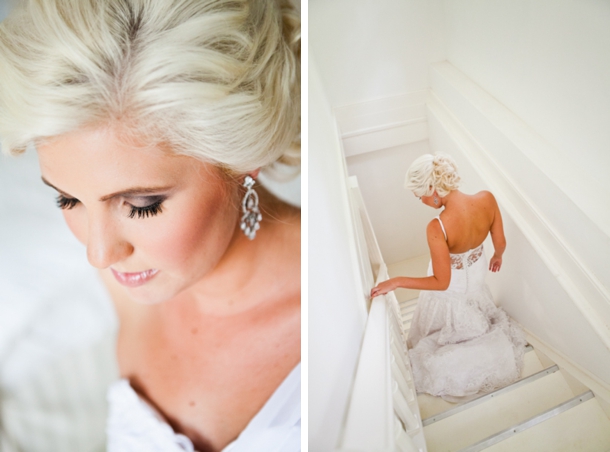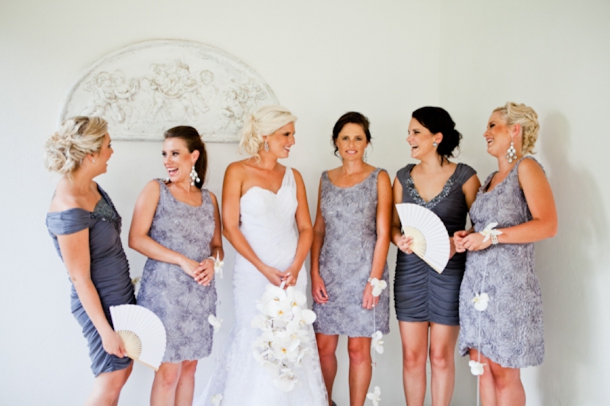 From the gorgeous bride:
Len and I have known each other since we were toddlers. Our parents where friends and used to do the family/friend braai days on Sundays. Len's best friend and one of my best friends are brother and sister, and as they say, the rest is history! As we were all in the same group of friends we got to know each other better and eventually fell in love. We have been together since I was 16 years old, so he is my high school sweetheart.
We went to a U2 concert in February 2012, in Cape Town. On our way to the concert he told me he wanted to show me something. We went up to Signal Hill where we walked around and admired the beautiful surroundings. I turned around and thought he had fallen and laughed, but then I realized he was on his knees with a ring in his hand. It was very special and romantic. After that we went on a champagne cruise in the Waterfront.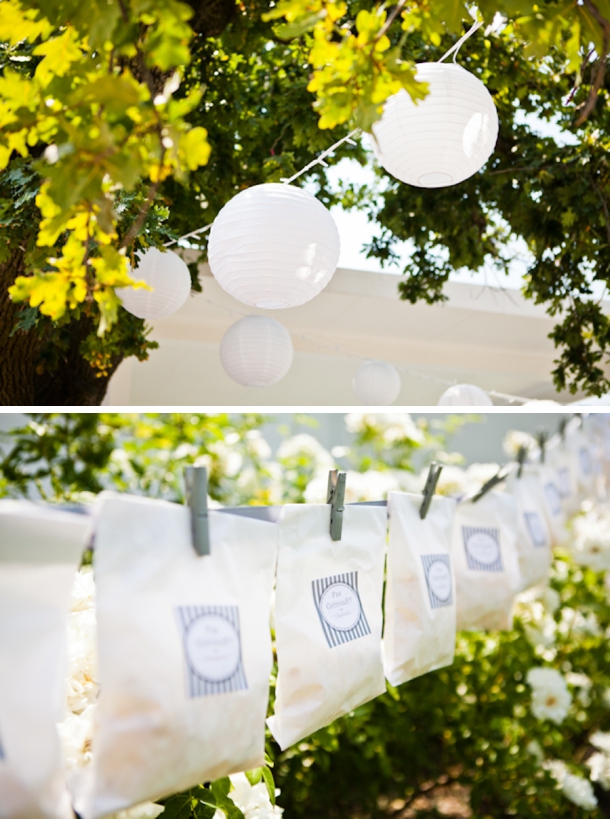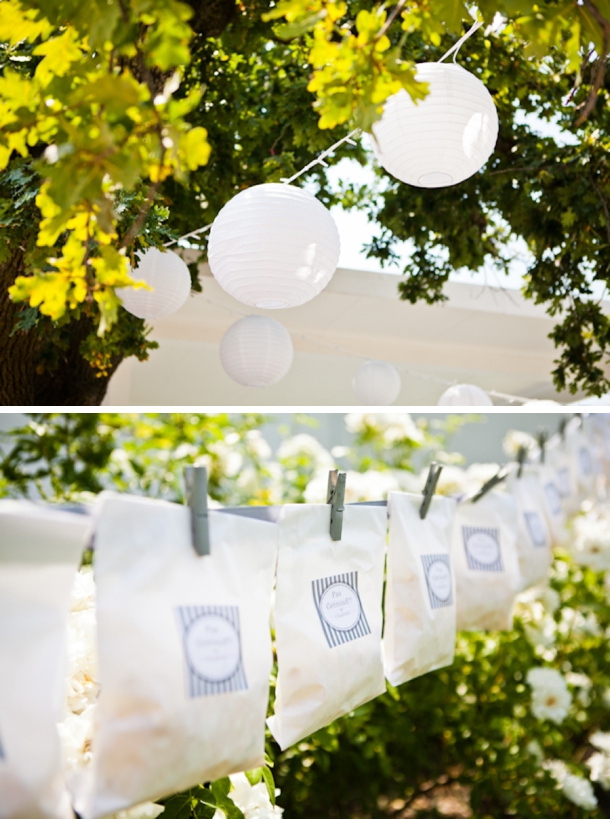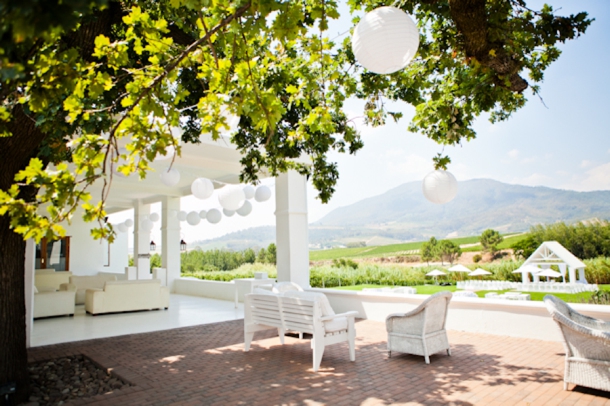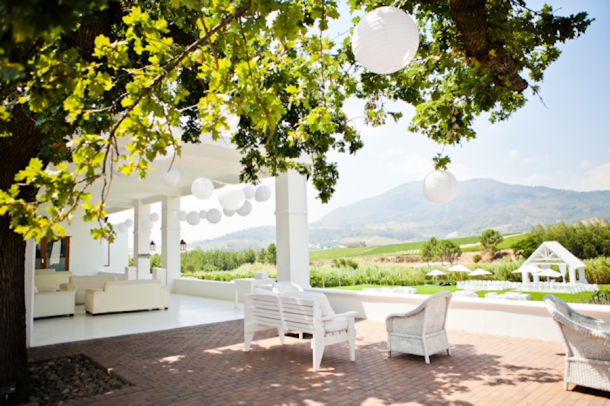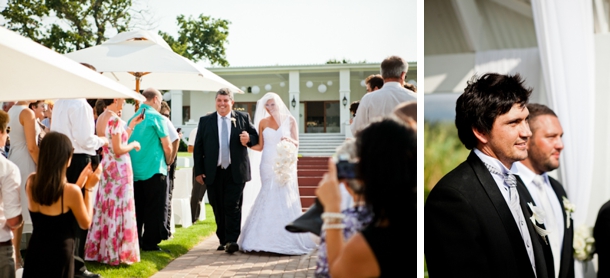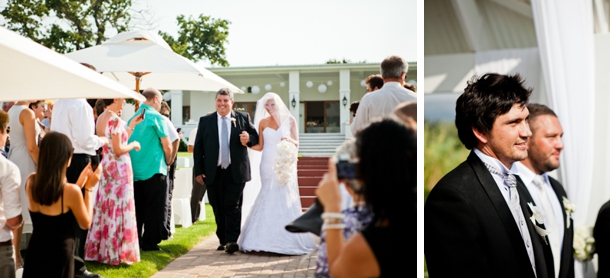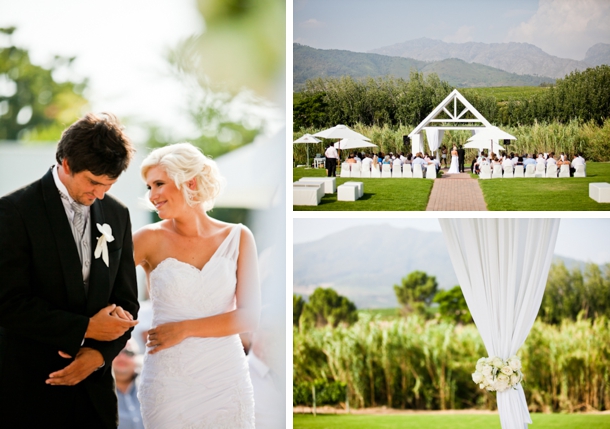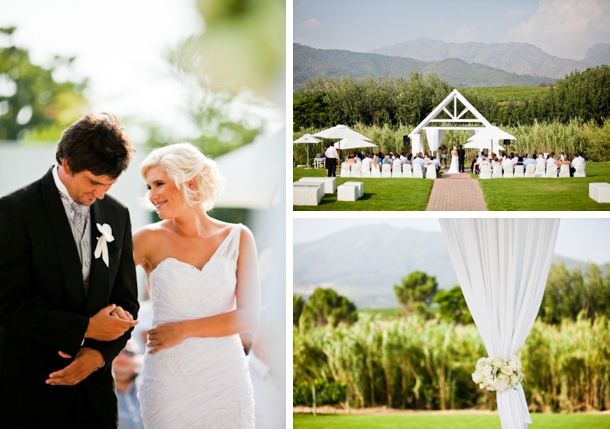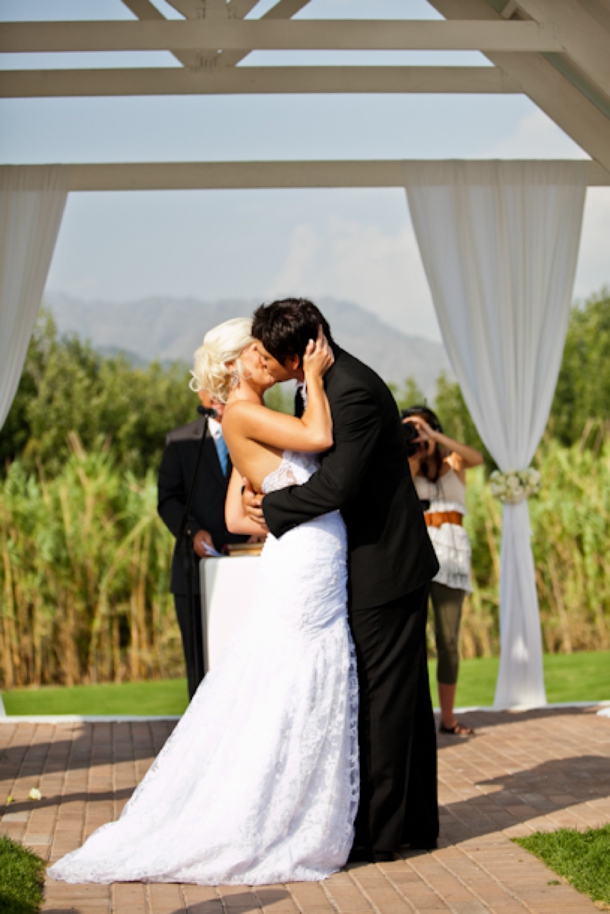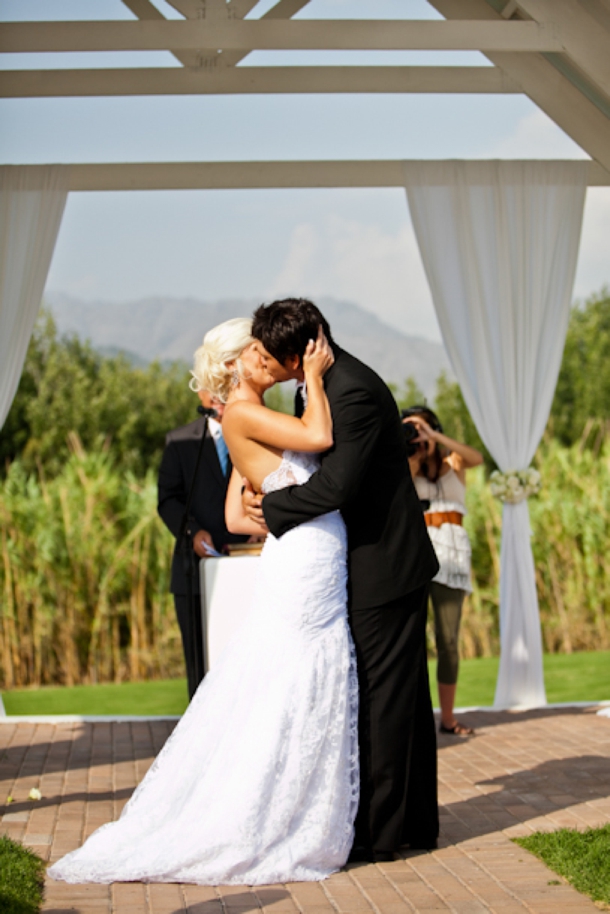 The first time I saw Kleinevalleij, I knew I wanted to get married there one day. It had all the features and attributes I wanted for my Special Day. Everything is white and stylish, with the lovely veranda outside and the stunning view of the vineyards and mountains. 
I wanted our wedding to be classical, elegant and stylish but also very relaxed. I chose white with a touch of grey for the décor and flowers, and the stylist worked with a lot of crystal and glass. On the day it was was exactly what I wanted. Classical, stylish, exquisite, but at the same time relaxed, and tranquil and had a cooling effect on the HOT January Wellington weather.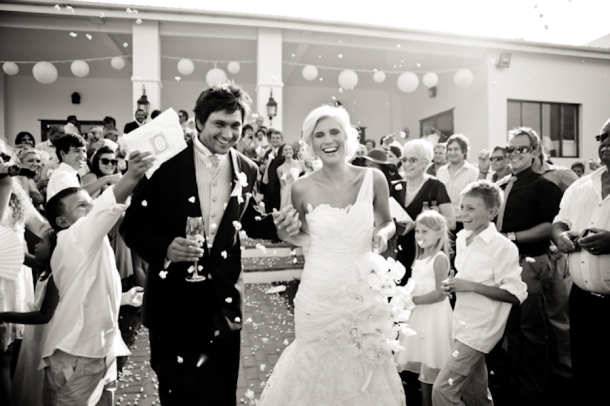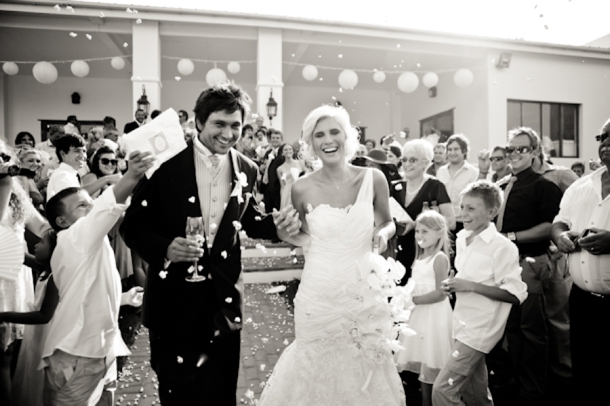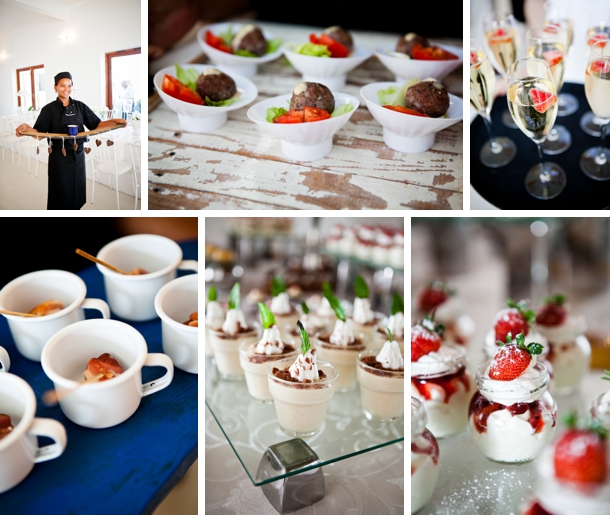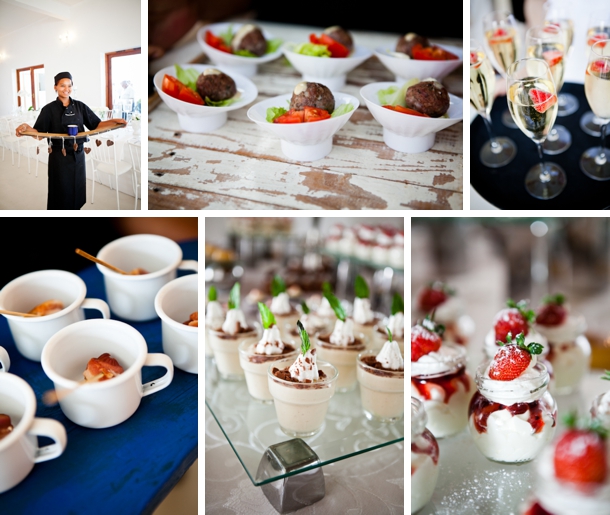 A few of the fun details… All my friends and family know I am 'addicted' to popcorn, so we had Popcorn for confetti. I think I almost ate half of the confetti! ;) We had a monogram on the dance floor – a vinyl sticker with our names. We also had a photo booth, which was a big hit and all our guests loved it. From the little flower girls to my old grandma, everyone dressed up and took pictures of themselves.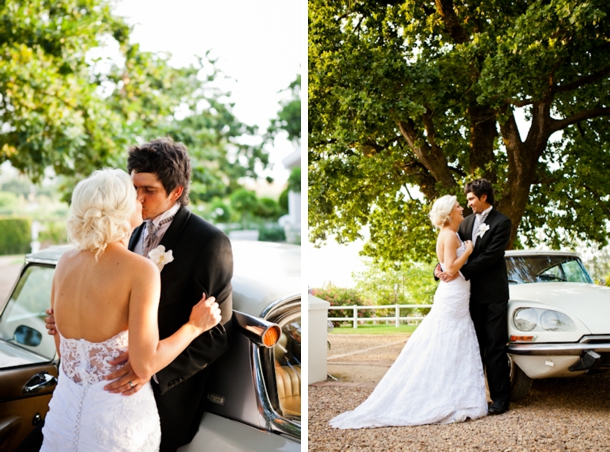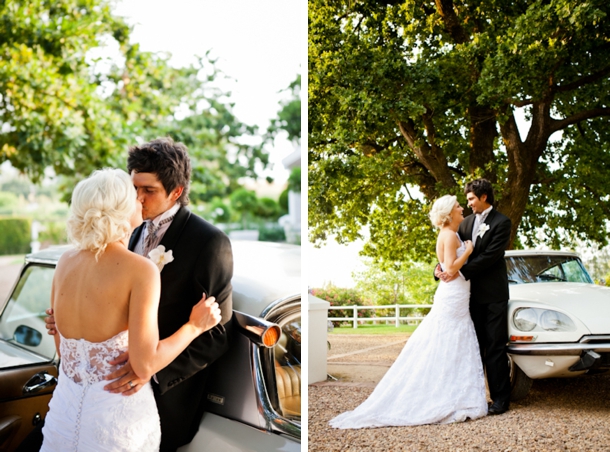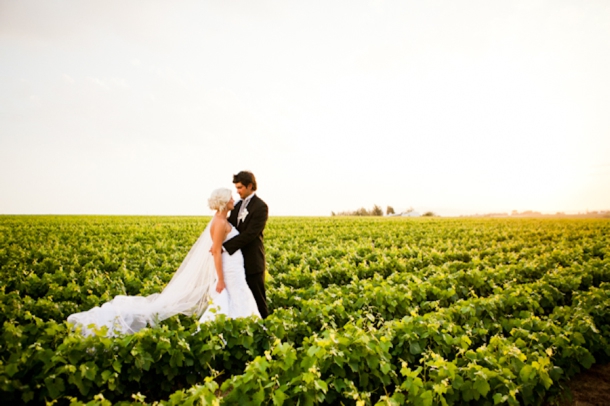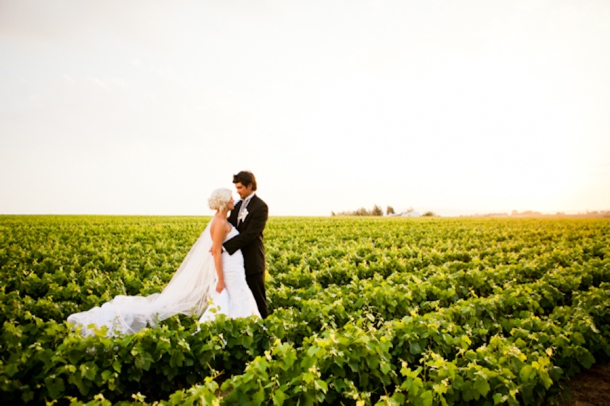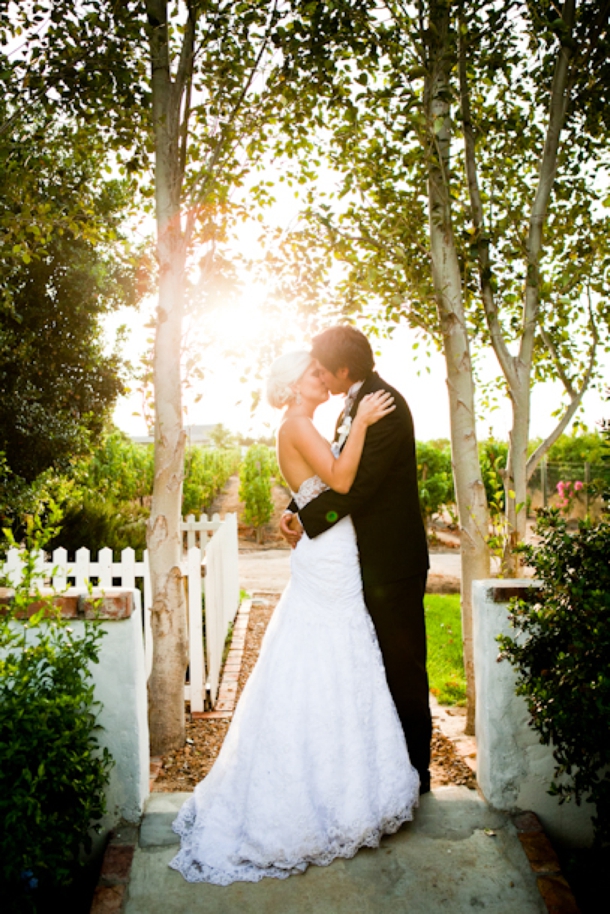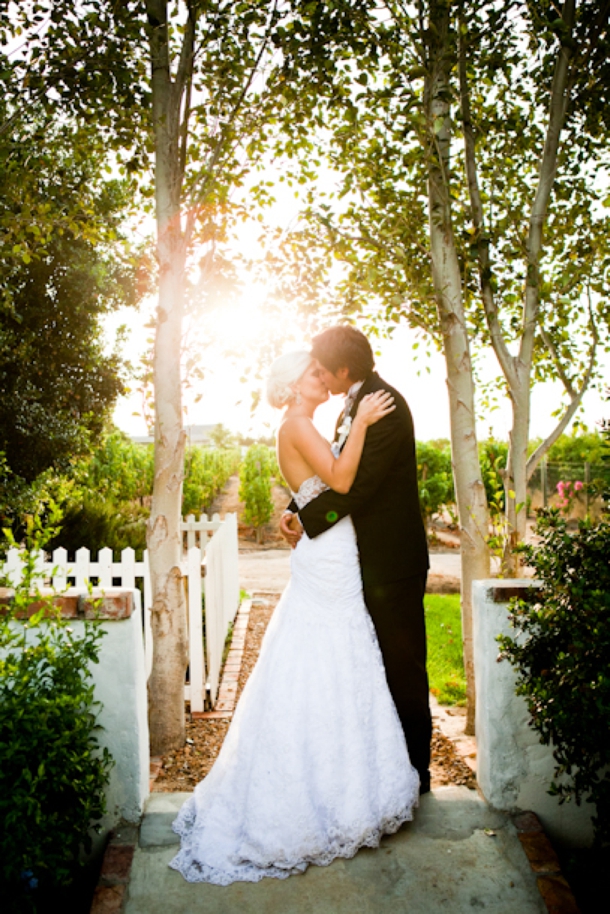 Before the ceremony and during pre-drinks, Werner Denner played a variety of instruments. All our guests enjoyed and loved him. He also played relaxed, jazzy music while the guests were enjoying dinner and he was really a BIG hit. When the "party" started he played all the latest hits, and he read the crowd – he knew exactly what they wanted.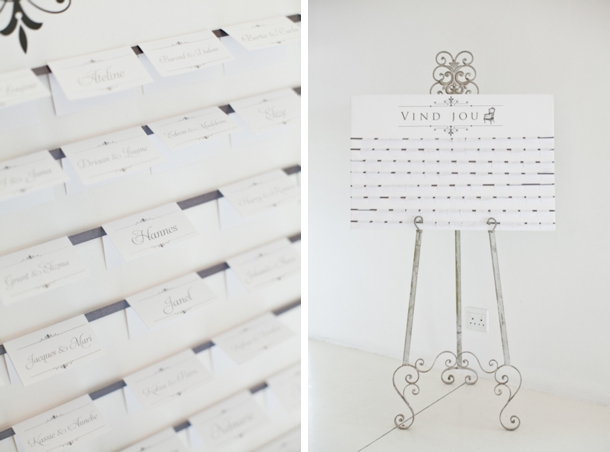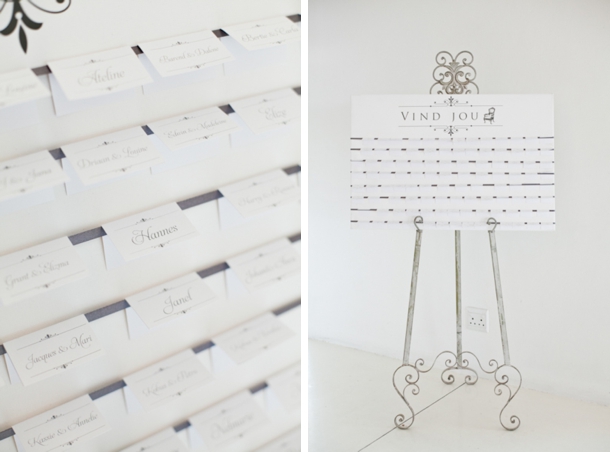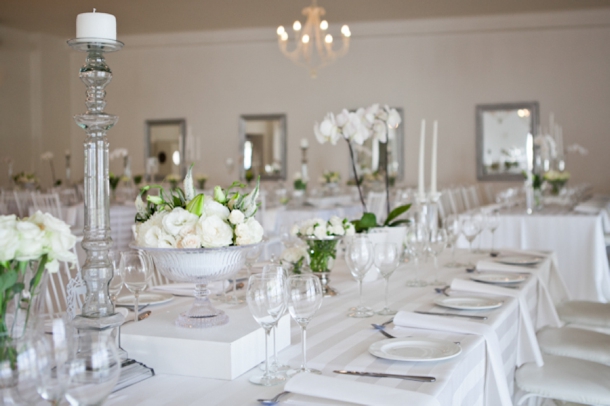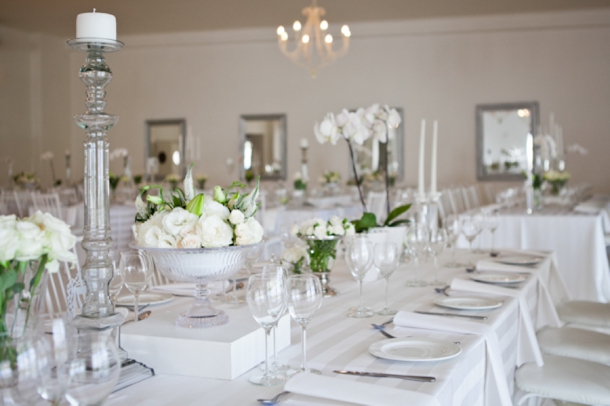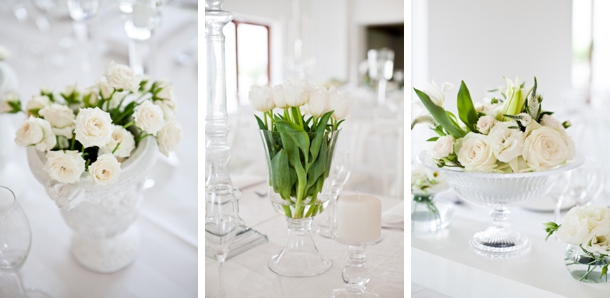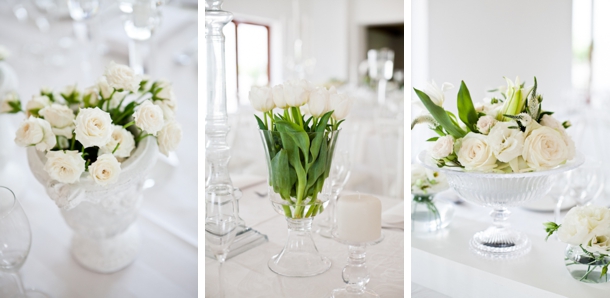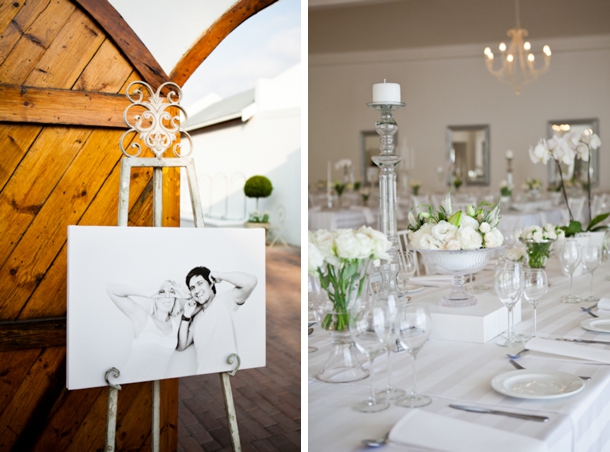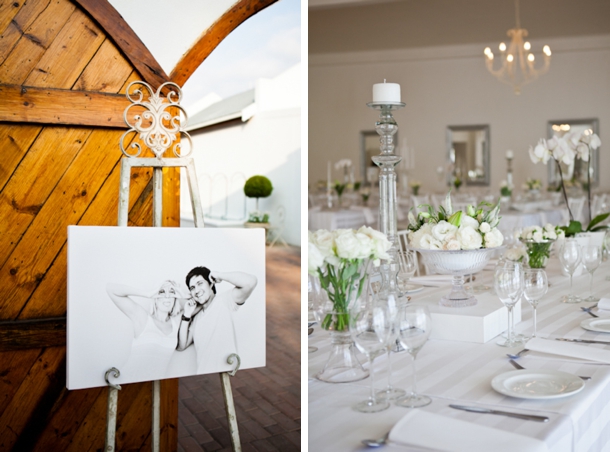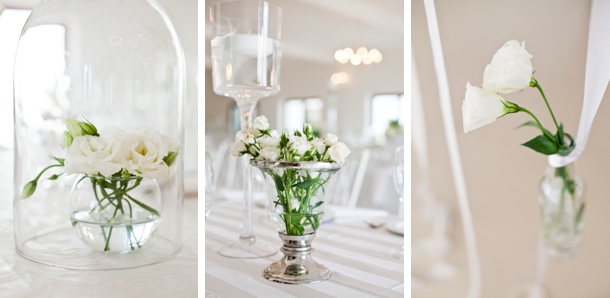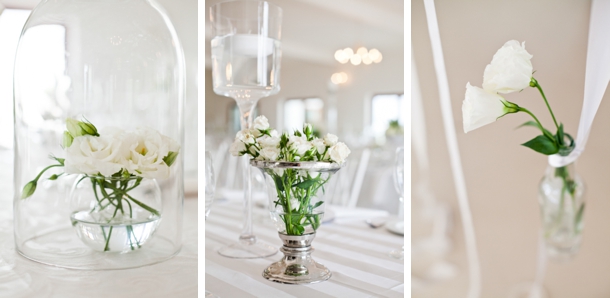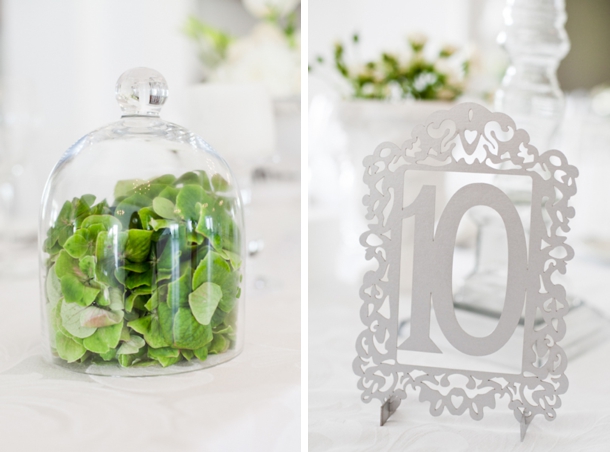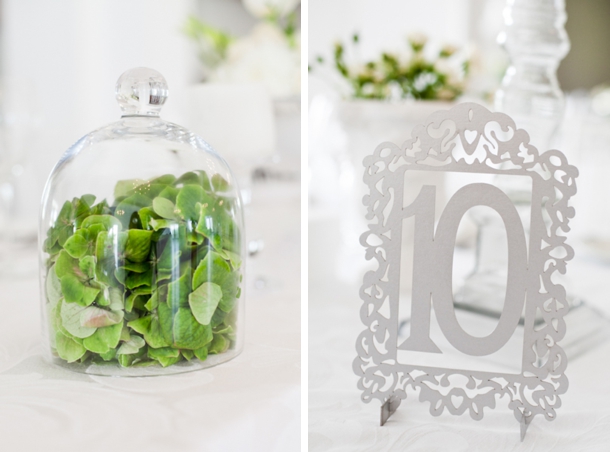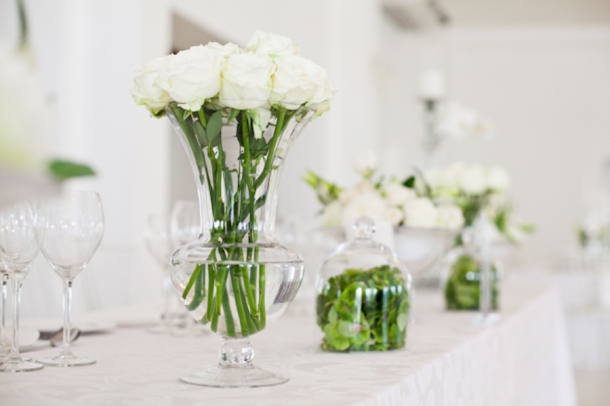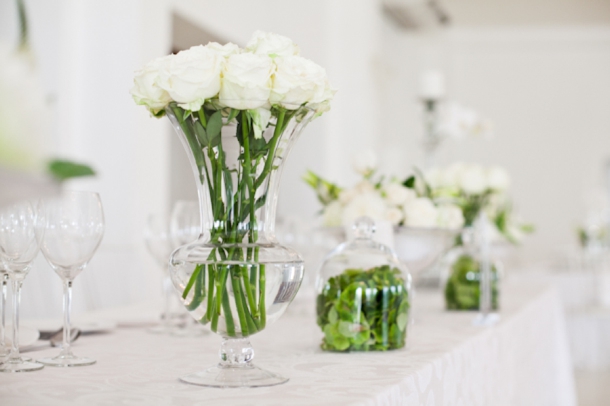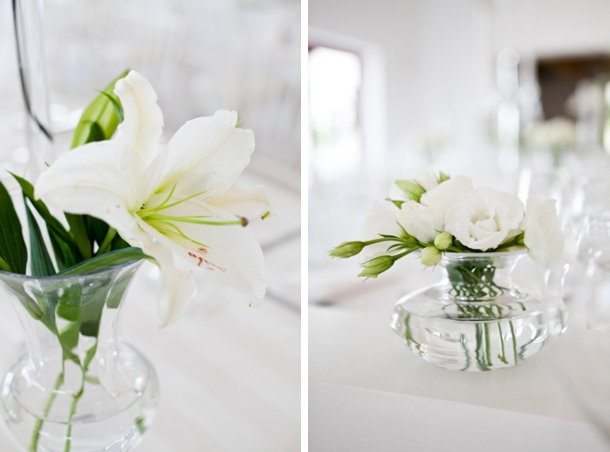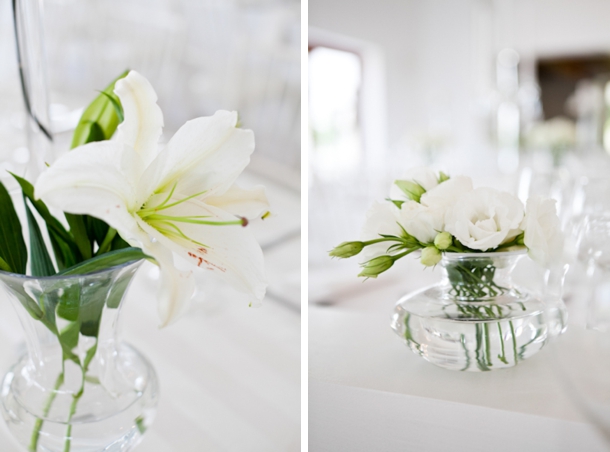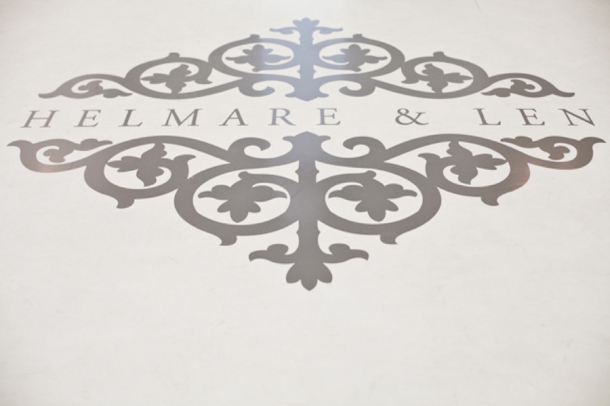 All our favourite people – those that we love and adored – were there. Some came from very far away, and to see them enjoying themselves, the food, the atmosphere and wedding, made Len and I extremely blessed and happy.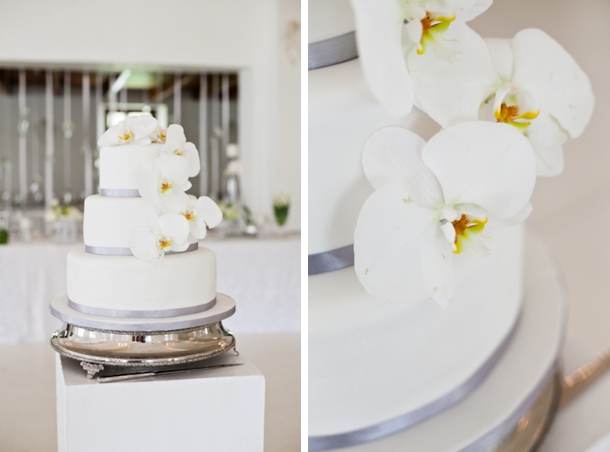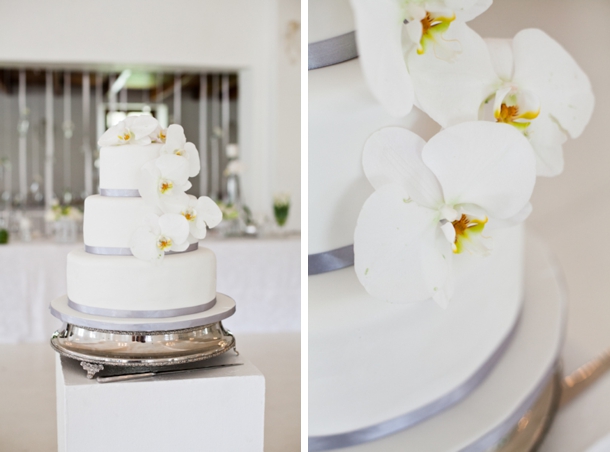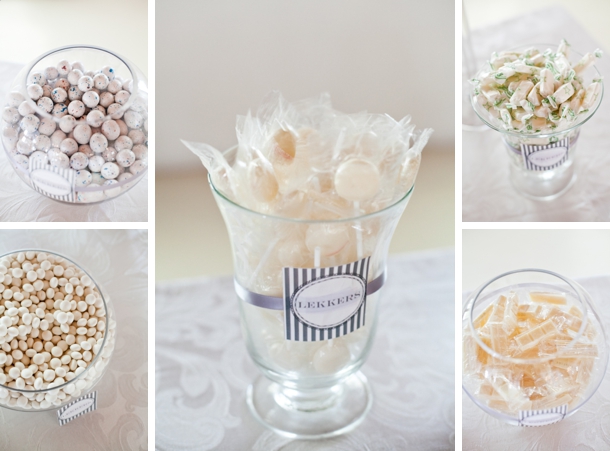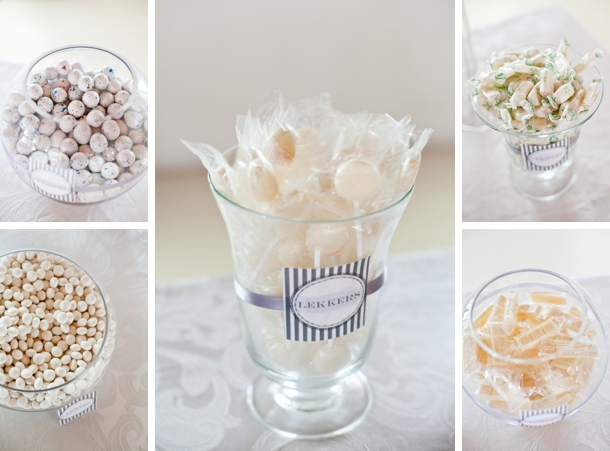 My advice to future brides:
Firstly, draw up a budget – and stick to it! You can work your way around the budget, save here, and spend a little over there. But stick to the bottom-line budget amount.
Relax and enjoy every single moment before and on the day itself. Take at least a week off before your wedding day, and spend as much quality, pampering time with yourself, sisters, mother, and bridesmaids as you can. Do not leave everything until the last minute. Everything should be organized at least five days before, so that you do not have to stress and run around.
Delegate! Get someone to deliver your wine, dresses, and rings, everything that needs to be at the venue or your guesthouse. Do not drive around and stress – get people to do stuff for you. I realized that people want to help.
My bridesmaids and I went to a spa two days before the wedding, and we were all so relaxed and excited for the big day.
I would really recommend a wedding planner. I was so lucky to have Izandi (from I Do). Everything I wanted, she did for me and knew exactly what I liked and wanted.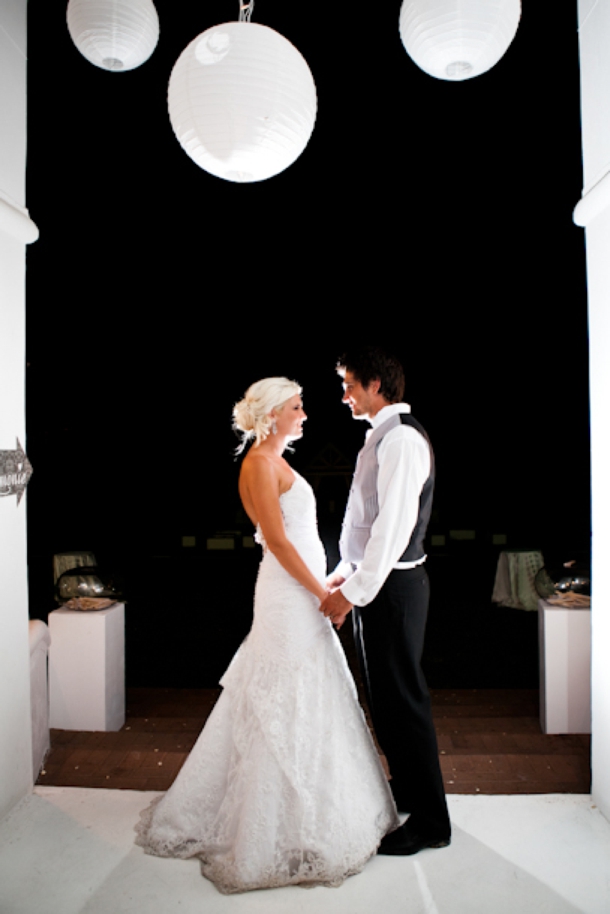 Congratulations, Helmare and Len! Wishing you a wonderful life together. And big thanks to Izandi from I Do, and to Tash – head over to her blog to see more of her amazing work!
SERVICE PROVIDERS
Venue: Kleinevalleij | Catering: Malita Joubert | Photography: Nastassja Harvey | Co-ordination: Izandi van Wyk for I Do | Flowers & decor: Nico Loubser | Cake: Nelle Cakes | Stationery: Secret Diary Designs | Bride & bridesmaids' dresses: Nicolene Griessel (082 822 7052) | Hair & makeup: Janel van Graan | Music: Werner Denner | Photobooth: Kiki Photobooth