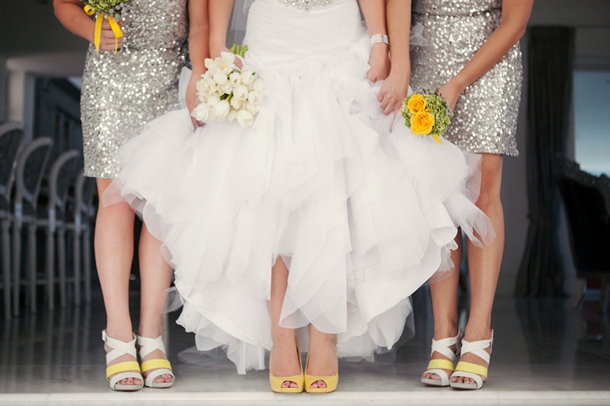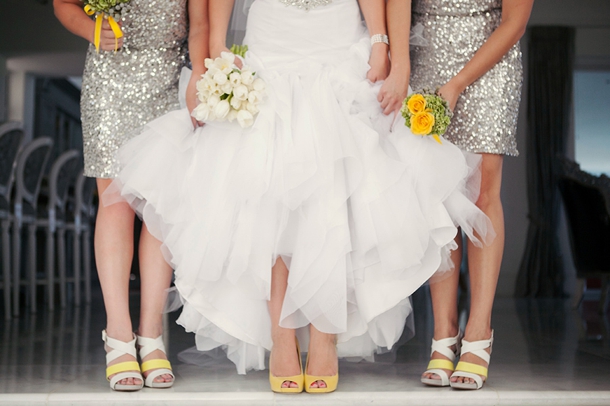 Get ready for wedding gorgeousness you guys! I have been dying to share Lana and Albertus' wedding for a while now, and you don't have to look much further than the sparkly bridesmaid dresses to see why! But in fact, that's just one (very) pretty detail in what is otherwise a light and bright, clean yellow wedding with sweet origami touches and a lovely summery feel. It all comes together so perfectly! Chevron is something we've been seeing a lot of, and I think the print is used so perfectly here – nice, subtle touches like the groomsmen's ties, the ring pillow and the dance floor. The result is a look that's very much of-the-moment, but to be honest, I don't feel that you'll look back on this and feel it's very dated in years to come, as the basic blank canvas is very classic. And isn't that what so many brides aim to achieve? Great job, guys! And speaking of great jobs, as always I am LOVING the pics from the awesome Moira West – she always captures the look of a wedding so beautifully.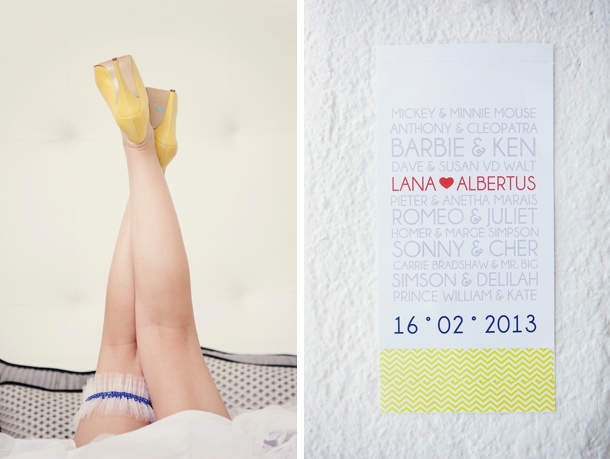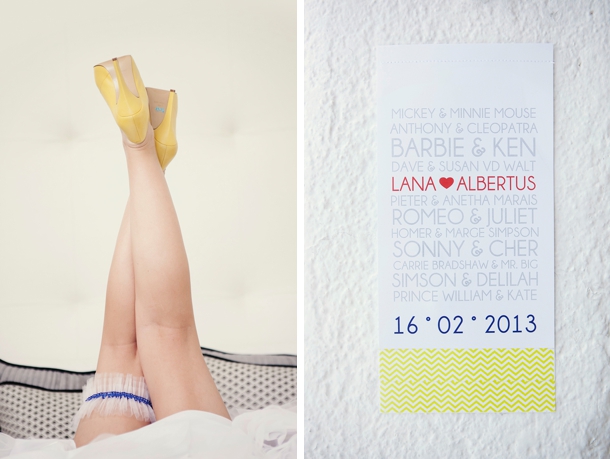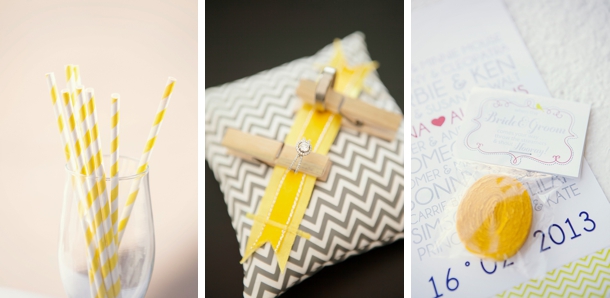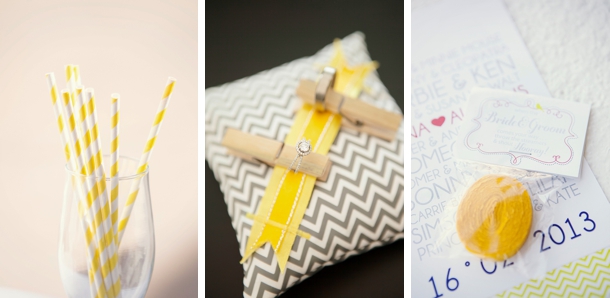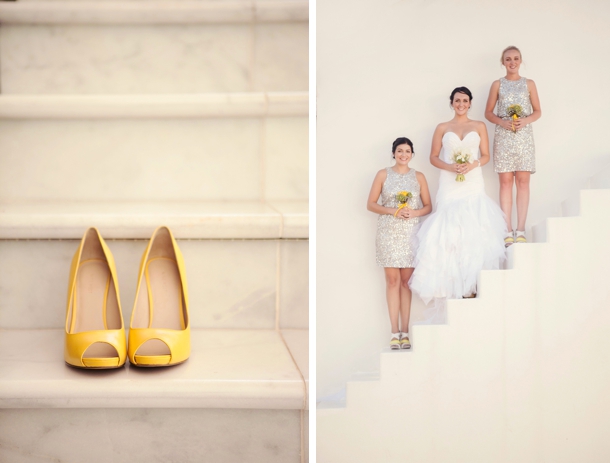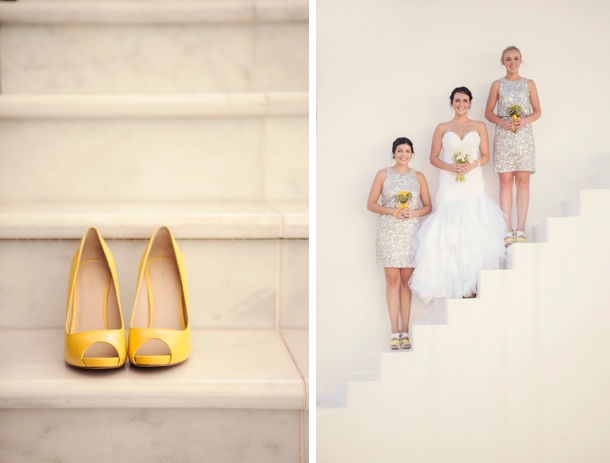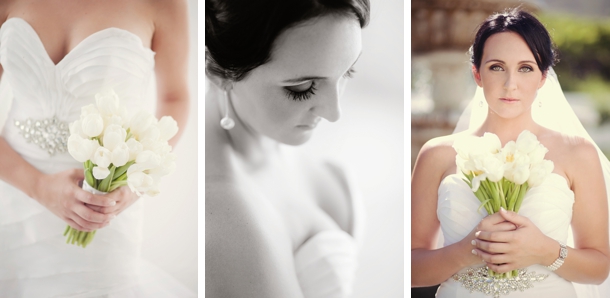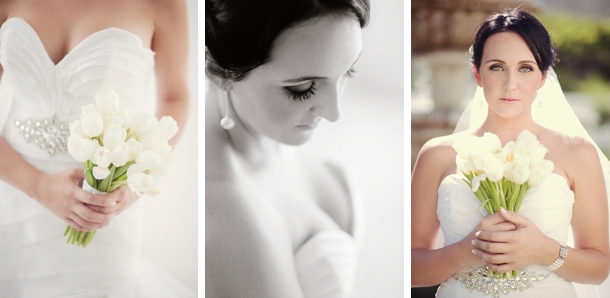 From the lovely Lana:
About three and a half years ago, my best friend married his best friend. We'd attended some of the same parties, but never met. I was a bridesmaid and when I walked down the aisle he immediately spotted me, or so he claims! He later asked a mutual friend to introduce us… we had so much fun that evening, ending up at a private 'skuurdans' function in Malmesbury of all places in the early hours of the morning! The rest is history.
The first time he met my parents, about two weeks later, he told my mom that he was going to marry me one day, he just knew it… after knowing them for only a couple of minutes! And he was right.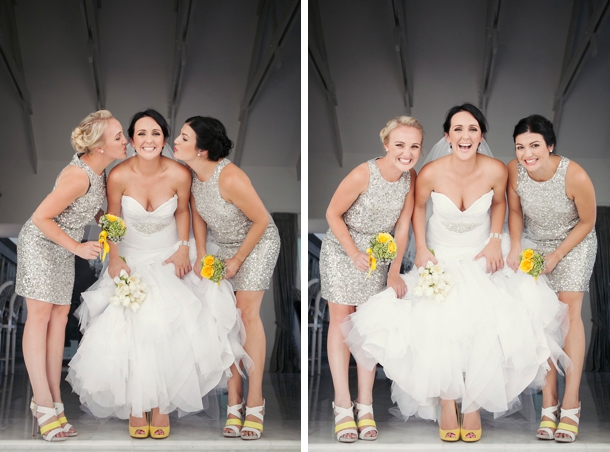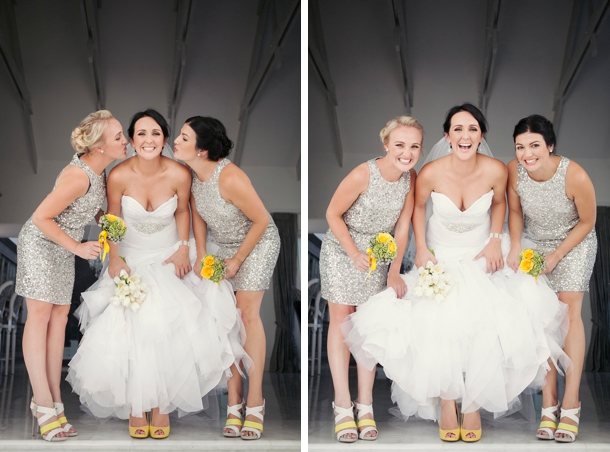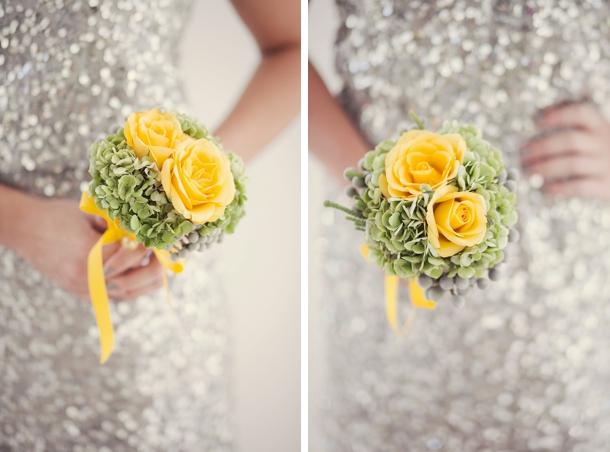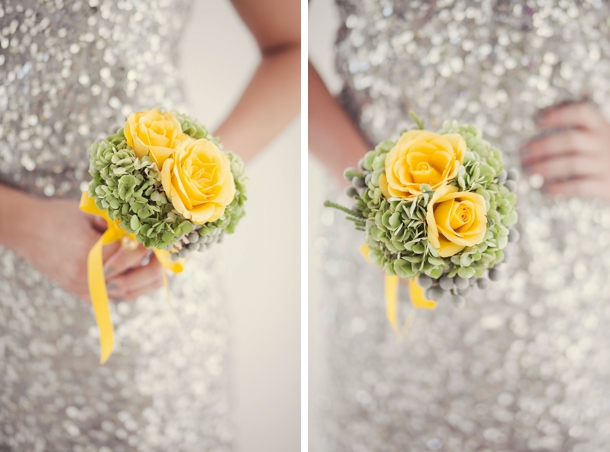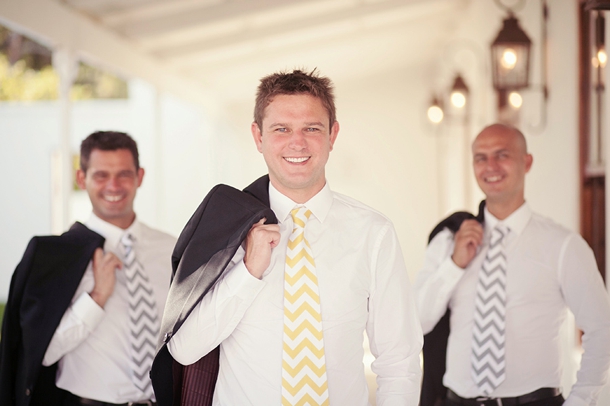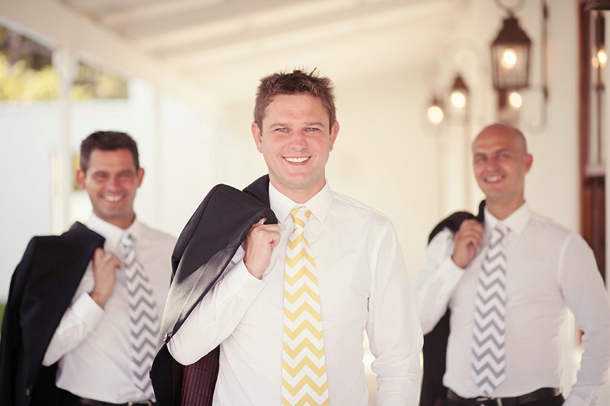 Our main aim for the wedding was to create an evening for friends and family where they could have fun and be festive on a lovely summers evening. The venue wasn't even an option, from the first time I laid eyes on Kleinevalleij a couple of years ago I knew this is the place where I would marry the man of my dreams one day … and the same when I took Albertus there, he fell in love with it the moment he walked in. They had our preferred date available – it was just meant to be!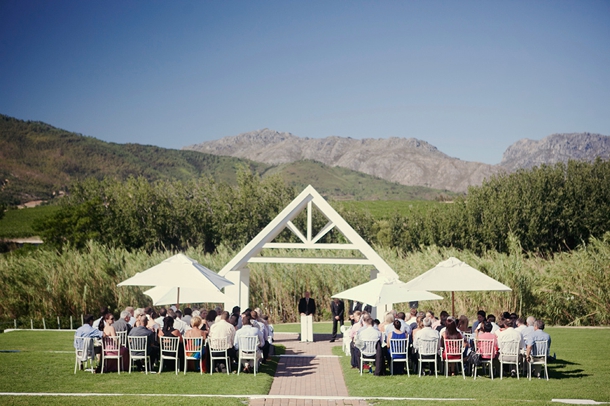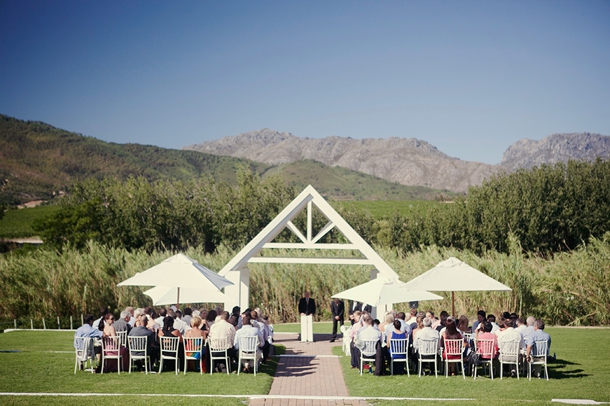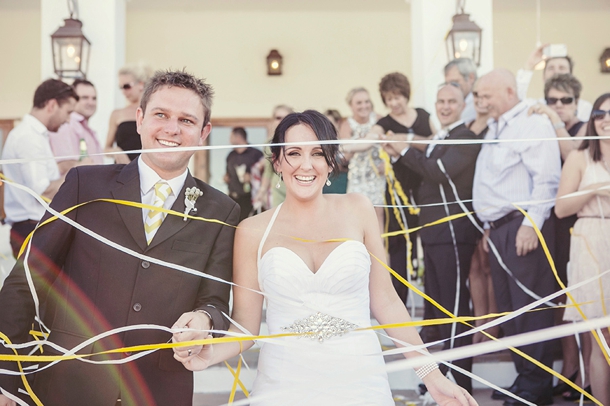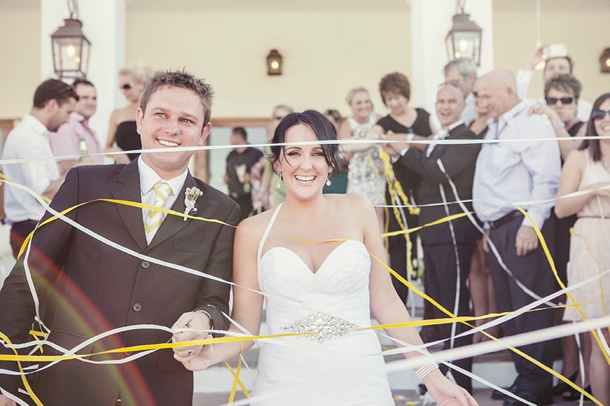 We both LOVE yellow, and my parents' wedding colour was also yellow 37 years ago – it just adds such a ray of sunshine to a wedding. With the beautiful blank white canvas Kleinevalleij offers, we decided to go with yellow, grey & chevron, to create a happy but stylish summer sunshine feel. To add some dimension to it, we used a lot of origami cranes and paper pinwheels etc. I absolutely adore the chevron design, so we decided to have that as our wedding pattern – although it wasn't easy to get hold of chevron items in SA yet (had to import ties from America and get fabric printed!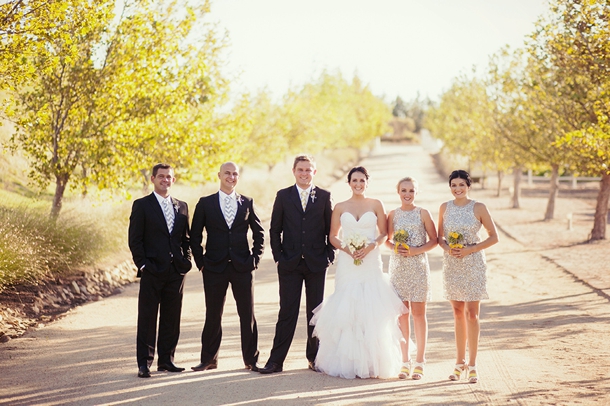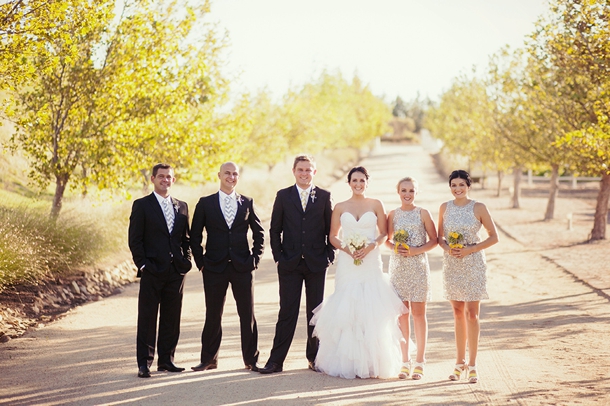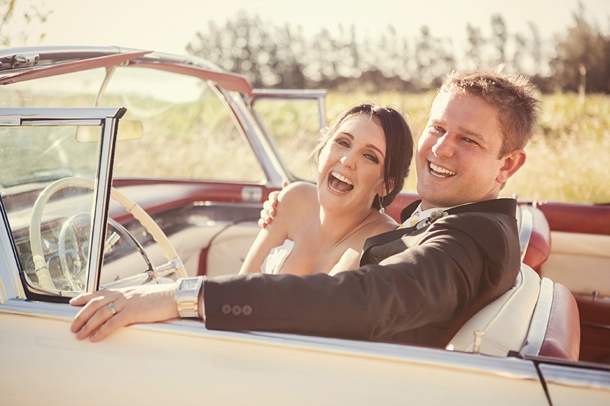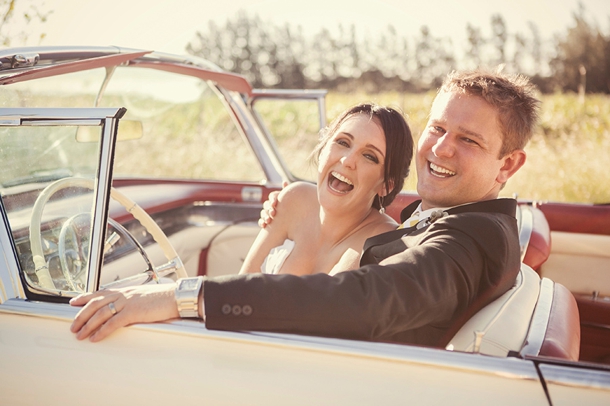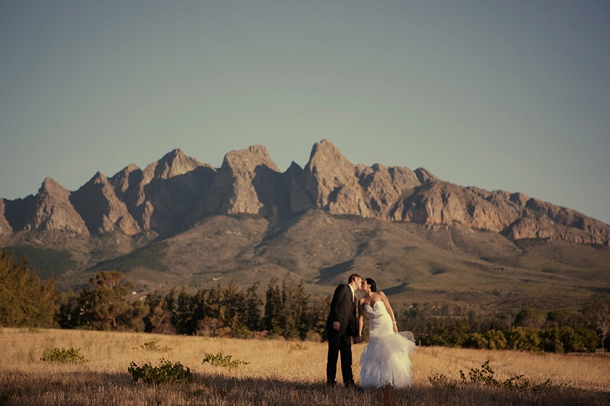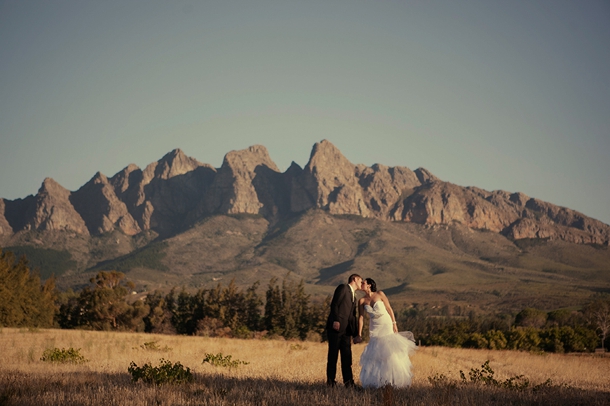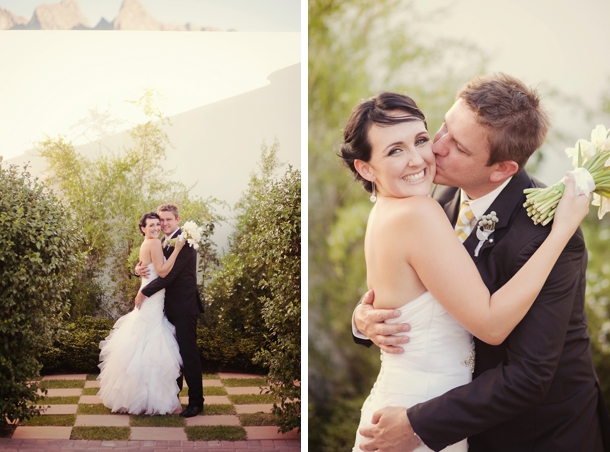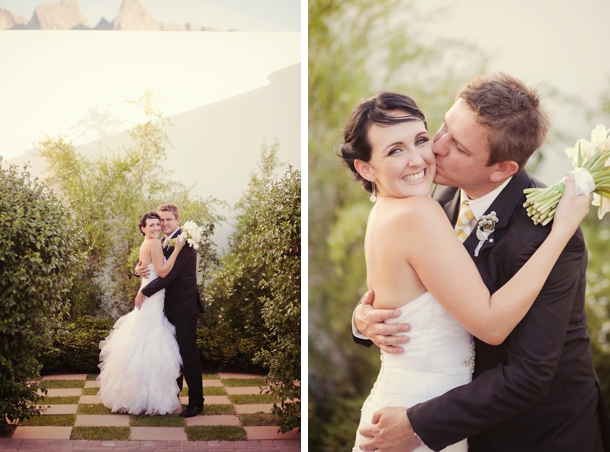 I had a lot of help from family and friends to add the finer touches to our wedding day – to make it unique to us. My aunt baked us loads of Rice Crispie cookies for the candy bar (my favourite treat!) and also made my beautiful garter and our ring cushion for us. My mom and sister spent endless nights (and some serious papercuts) folding thousands of origami cranes to satisfy my love for origami and paper.
As our favours, we wanted something that guests would remember, so we decided to give each a lotto ticket for that evening's draw… you never know, someone might have almost come close to the lucky feeling we experienced that day, but unfortunately no-one walked away with the jackpot, however some guests did walk away with smaller wins! Another little detail that made our day special was the beautiful white Cadillac that our friends organized for us nd also Pauline's lovely pizzas that came just before 12 as a midnight snack – everyone absolutely LOVED it!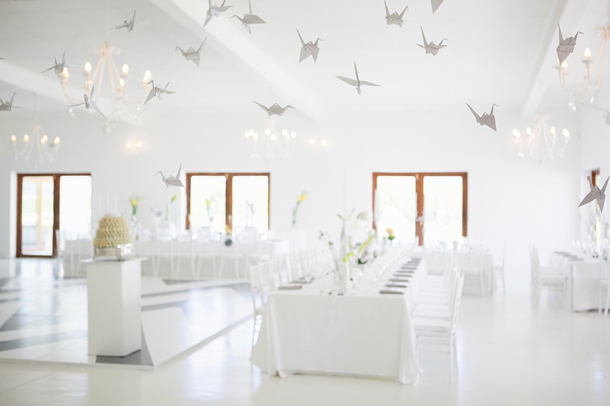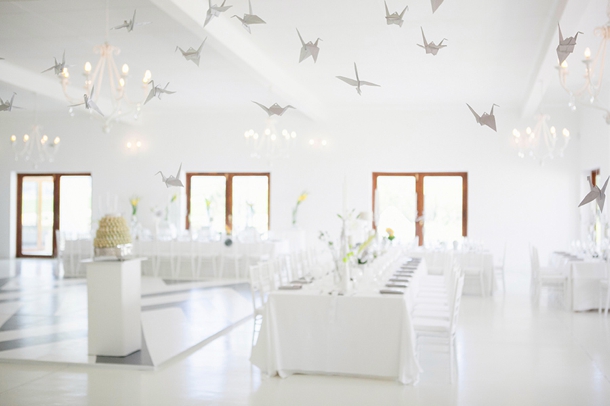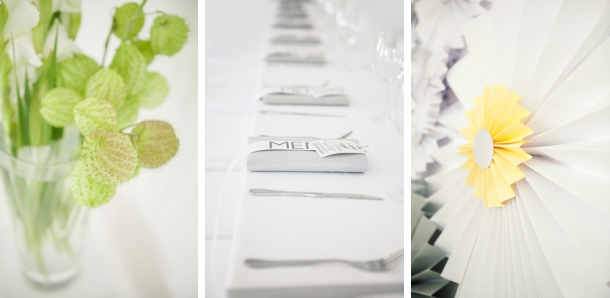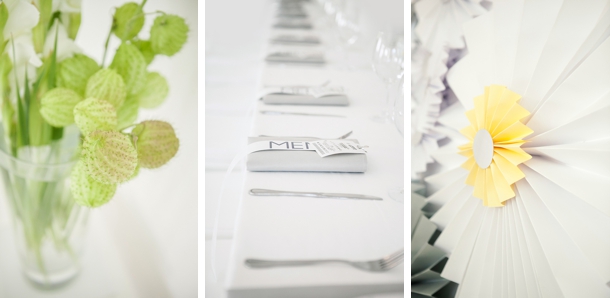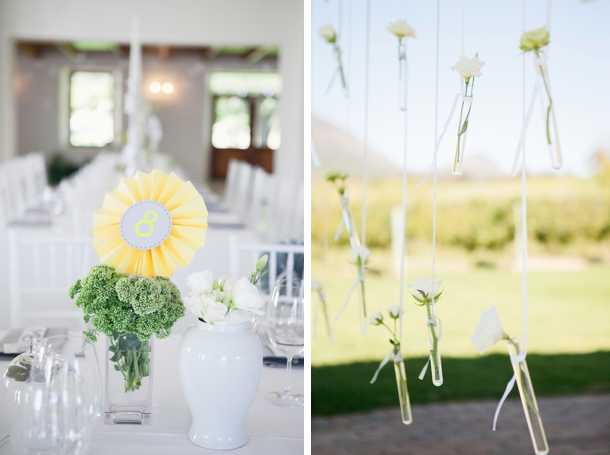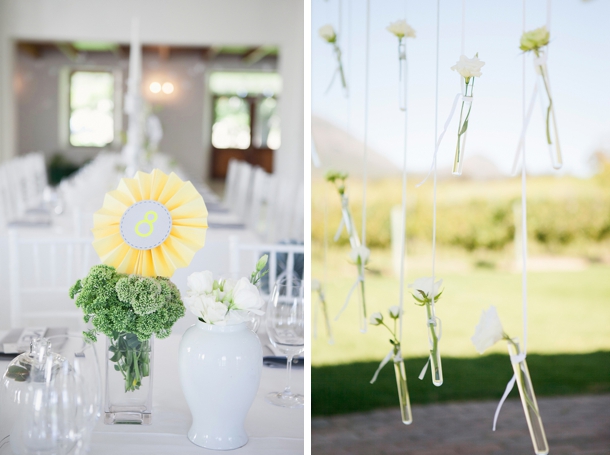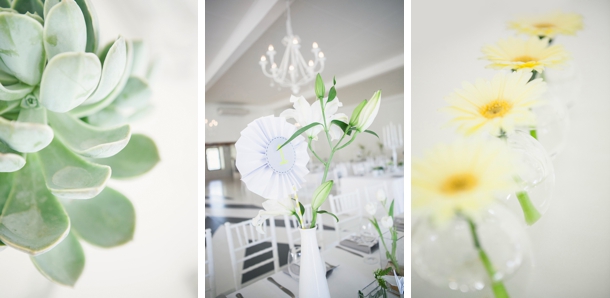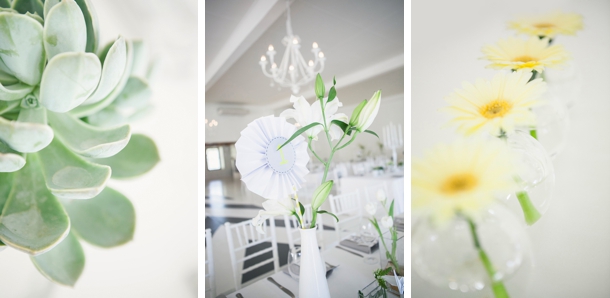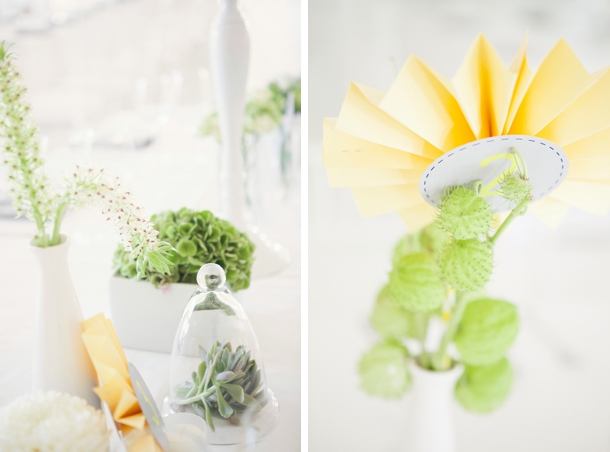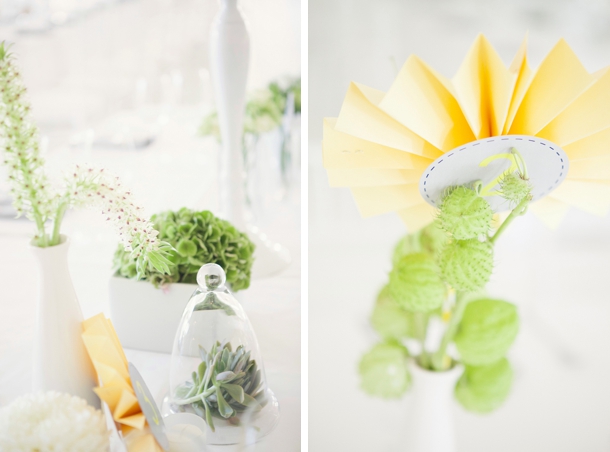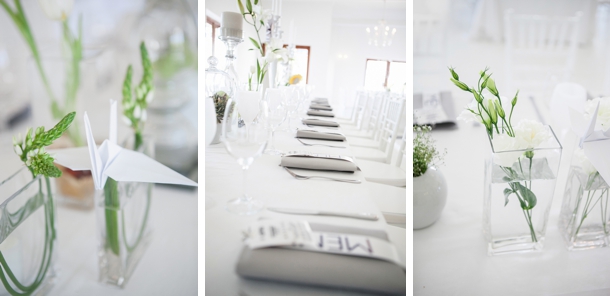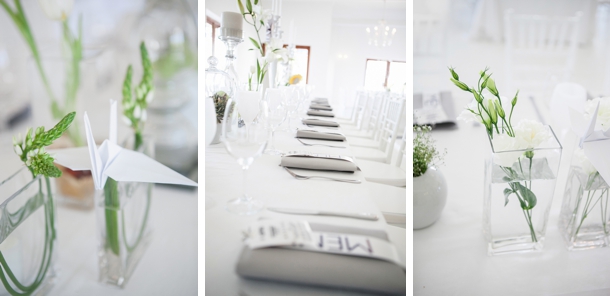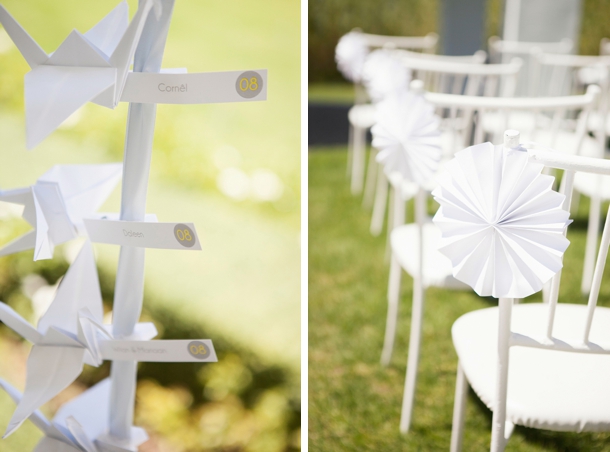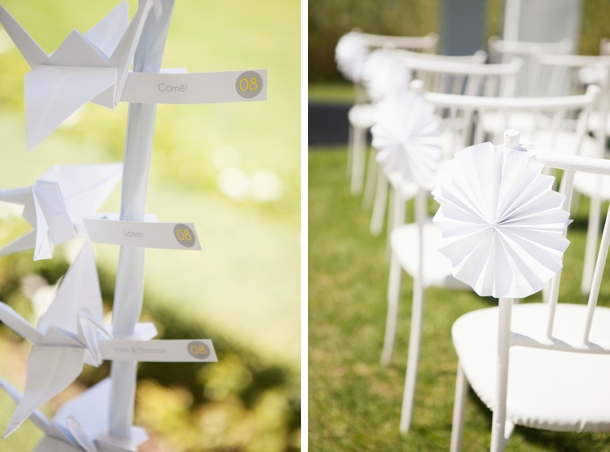 My moment of perfection was when I came around the corner and stood on that big white 'stoep' of Kleinevalleij looking down the veeeeeerrrrryyyy long aisle and seeing my husband-to-be with the beautiful vineyard backdrop. I also loved the fact that is was a 'family affair', we had family coming from all parts of the world which made it even more special, and everyone just re-connected and had such a ball. Lastly, I loved the energy, the excitement, the love and the laughter that you could just feel bubbling out of everyone, as they were there to celebrate OUR special day – it was really an extraordinary feeling. I loved every moment of it!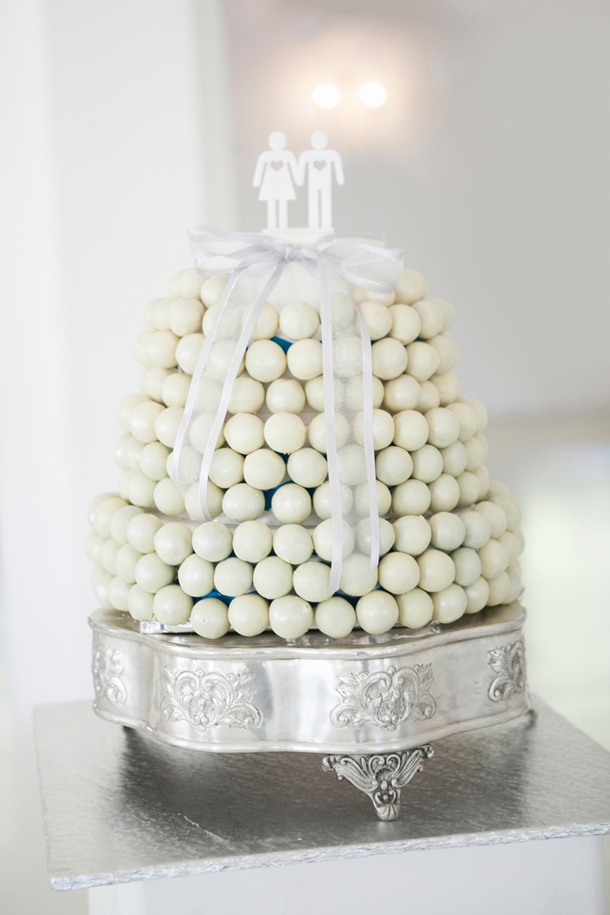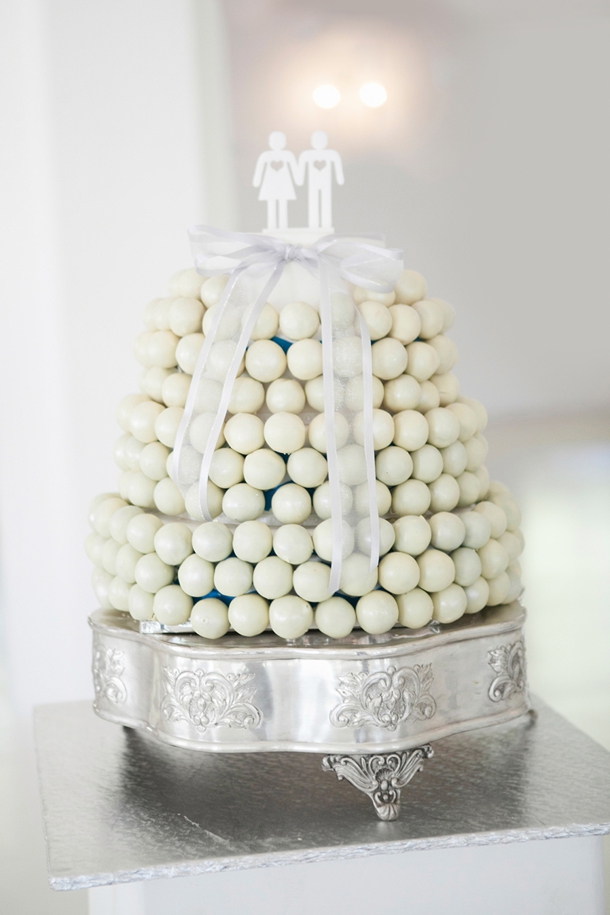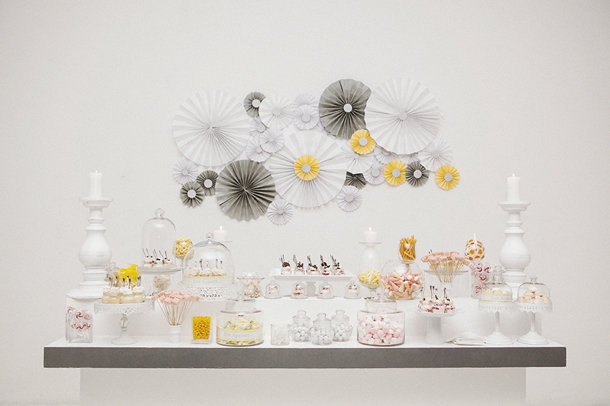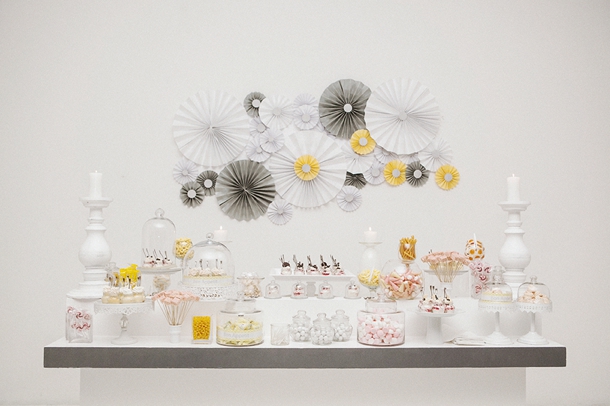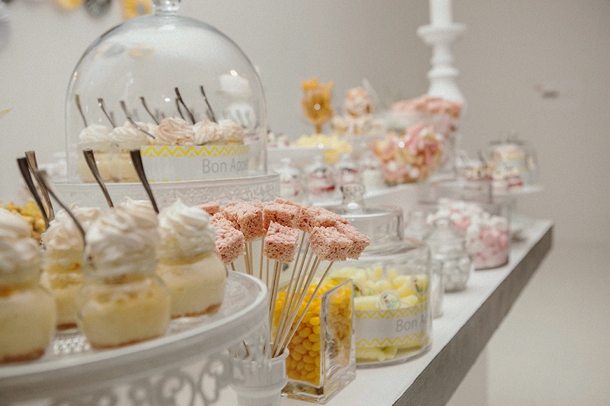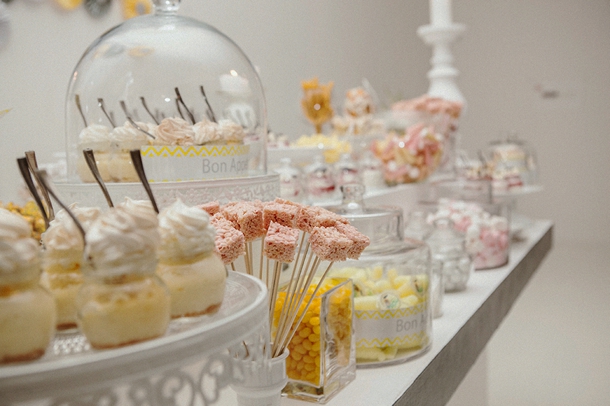 I relied quite a lot on wedding blogs (such as SouthBound Bride!) and a lot of Pinterest. However, once you have decided on what you want, stay AWAY from Pinterest! Haha ☺
I have two bits of advice for future brides… if I could do it over I would have made use of an 'on-the- day-coordinator', it just allows you to relax so much more and focus on the things you need to focus on … and someone on the ground also helps making sure everything goes according to plan so you don't have to worry about a thing! It's really worth the money you will spend on it! Also, ask for a mock up of your flowers before to be sure you get what you want.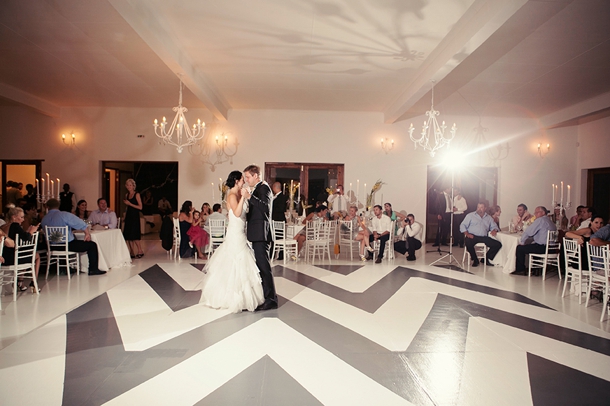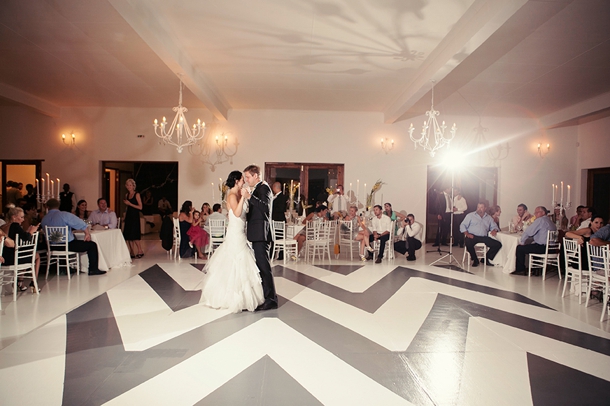 Huge thanks to Lana and Albertus – it's always so rewarding to hear that stylish brides have found some of their inspiration from SBB :) And a big thanks to the lovely Moira West – see more as always on her blog.
SERVICE PROVIDERS
Venue: Kleinevalleij | Catering: Pauline Schreuder Catering | Photography: Moira West | Consultation: Ockie Oosthuizen – from W.Collaboration | Flowers: Die Gieter | Cakes: Esmari Vosloo | Bride's dress: Ilse Roux | Bridesmaids' dresses: Forever New | Hair & makeup: Tittewyt Hair & Make-Up | Hiring: In & Out Events | DJ: Hein de Swardt | Cadillac: Pierre Burger's private collection